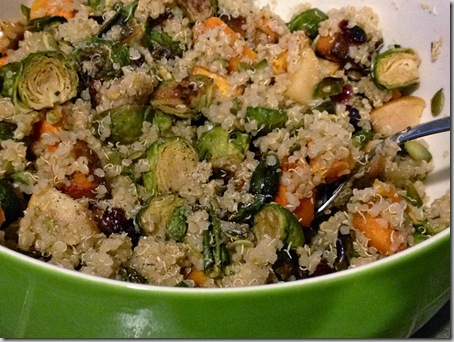 I made this the other night and it was so good I had to share.  Sorry about the lack of measurements or precise anything, but I'm sure you can figure it out.
Inspired by this stuffing (I guess I'm still in winter comfort food mode), I roasted butternut squash, brussels, and apples.
Then I tossed them with sage and thyme.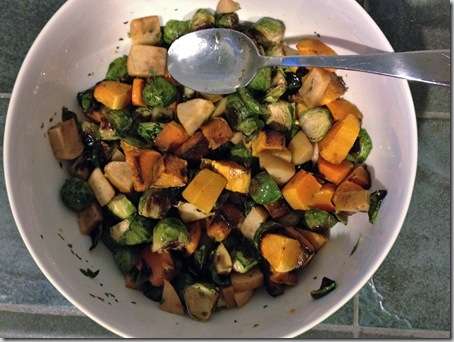 Meanwhile, I had quinoa cooking in the rice cooker (I used vegetable broth instead of water which made a big difference in flavor).
I added the quinoa to the veggies, then added pepitas and dried cranberries.
I could eat quinoa bowls like this all the live long day, but Kyle isn't as big of a fan, so I don't make them very often.
Seriously, though.  SO.  GOOD.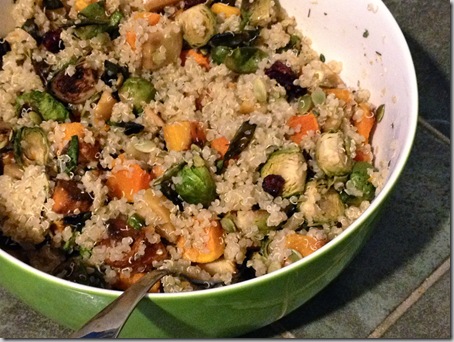 The quinoa cooked in broth was what made it taste so much like stuffing.  Mmmmm. 
I had the leftovers the next day with avocado.  Avocado makes everything better!