It's Friday as I start this post and I haven't left the house since Stroller Strides on Tuesday morning.  Oh buddy.  I'm basically keeping P quarantined, which is suuuuuuper fun for me and V, but she's just barely in the range of healthy, so it's mostly me that's going bonkers.  Sick kids are exhausting.  And that's all I'm going to say about that.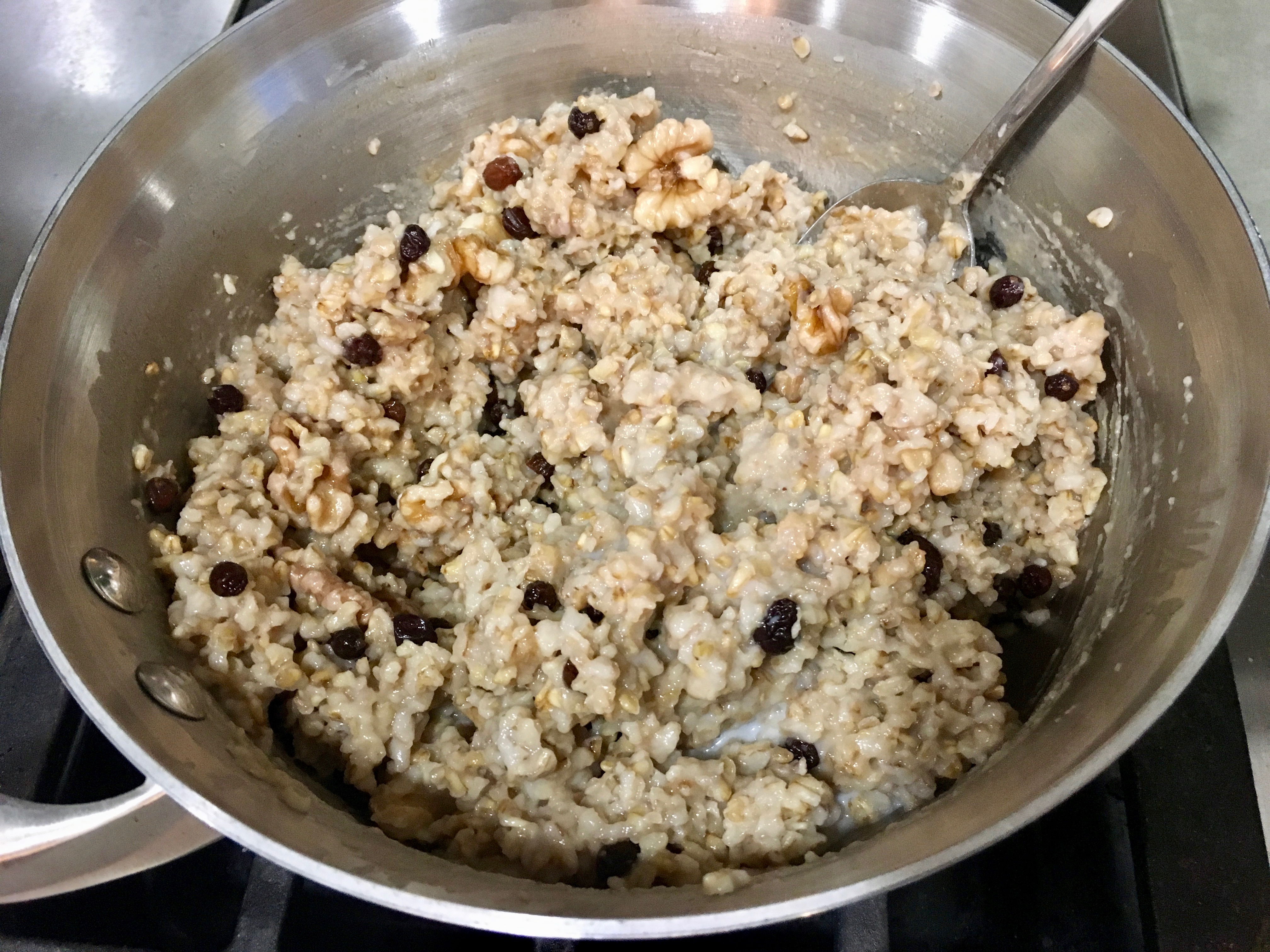 On Tuesday I made a huge pot of steel cut oats for the whole family. This time with currants, walnuts, and vanilla extract. The kids had no appetite and while I'd love to just let them follow what their bodies are telling them, P doesn't quite have that luxury because he has to take a dose AND have enough food in his stomach for it.  Poor guy.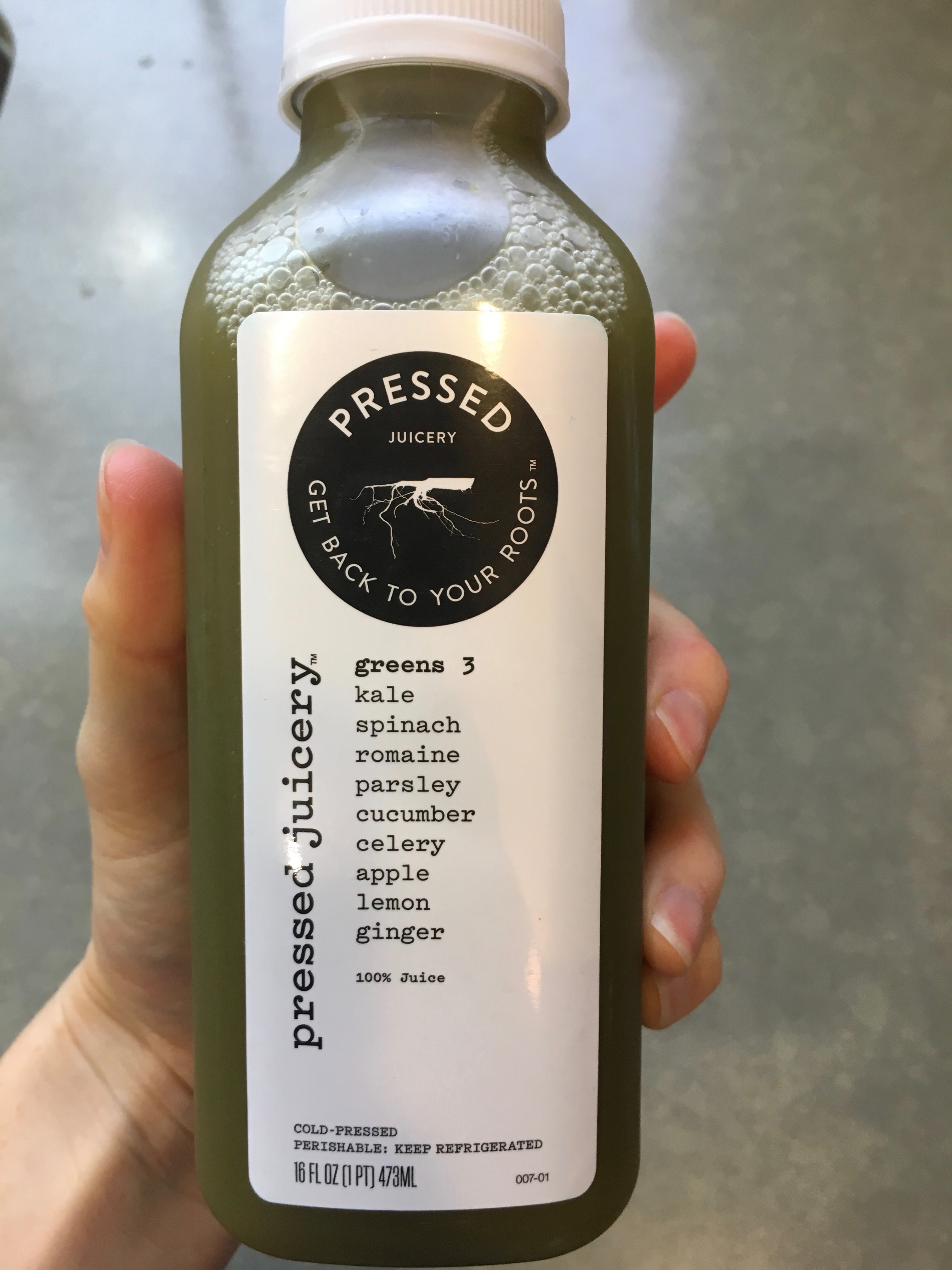 On Wednesday I did a super pathetic work out at home and wasn't too hungry so I had this juice for breakfast.  It totally HIT. THE. SPOT.  It was pretty sweet for a green juice, but the apple didn't taste too overpowering, so I think pressed juicery just got the perfect blend. I was hoping the ginger would be my immunity for all the germs coming my way.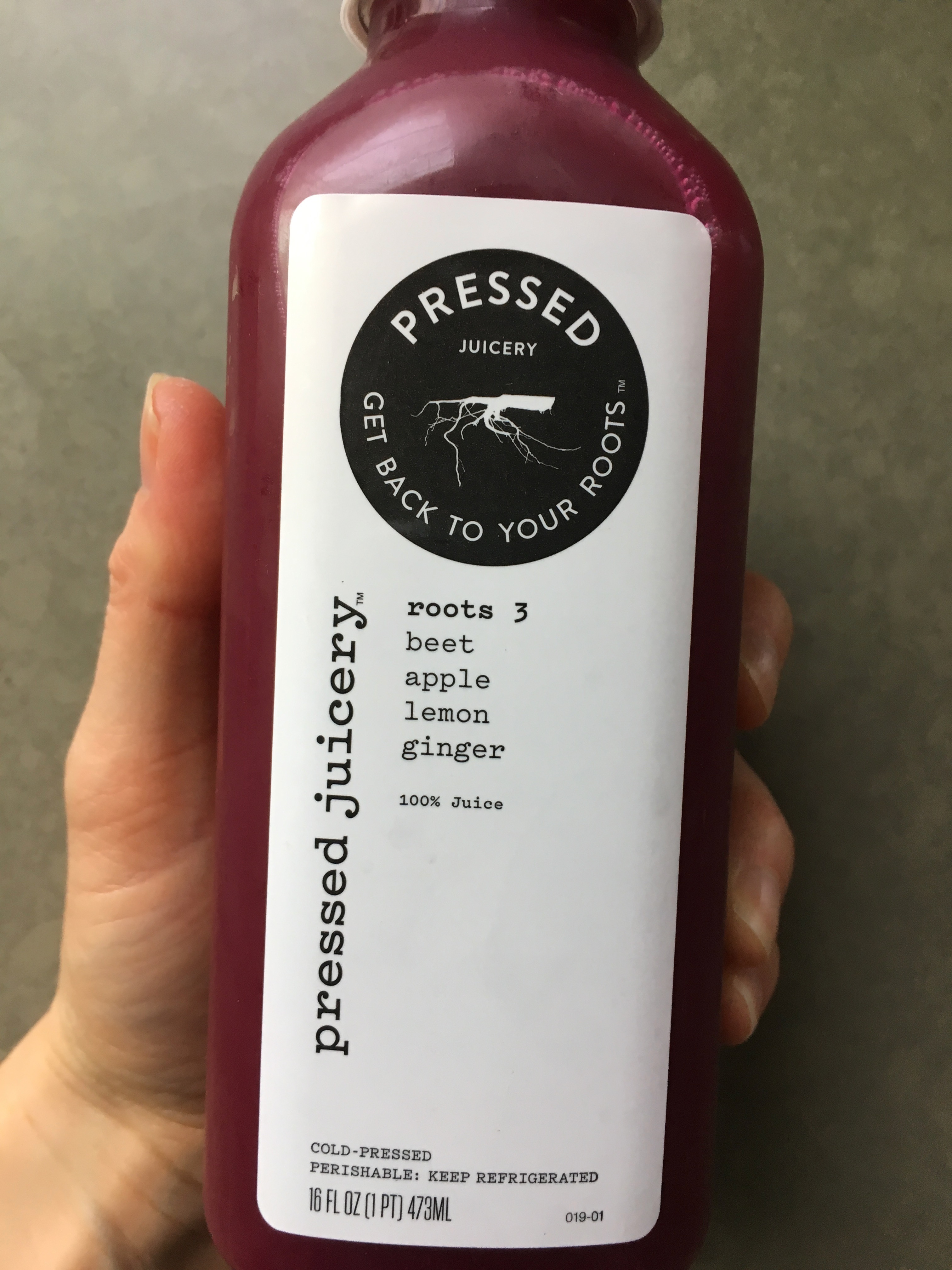 Thursday morning was the same routine.  Sleepless night –> pathetic workout –> poor appetite.
Now this juice was even better!  The ginger here was way more noticeable and was seriously spicy, in a way that I loved!  You couldn't drink too much at once because of the kick, but I love ginger, so the kick was awesome.  I nursed it all morning long.
And to be clear, I had (decaf) coffee both mornings in addition to the juice.  As if a morning without coffee was even a thing.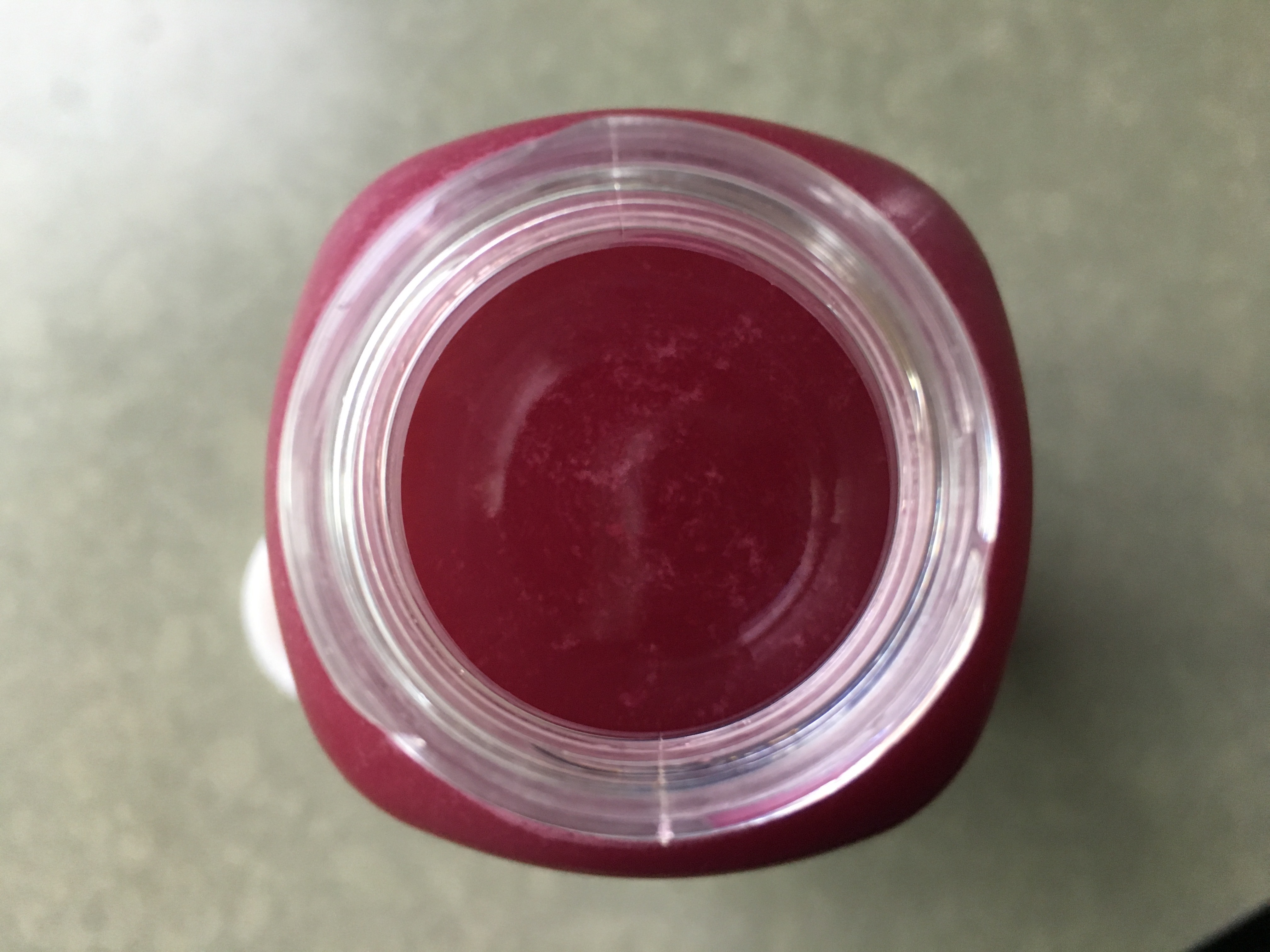 If you live near a pressed juicery, the roots 3 is where it's at.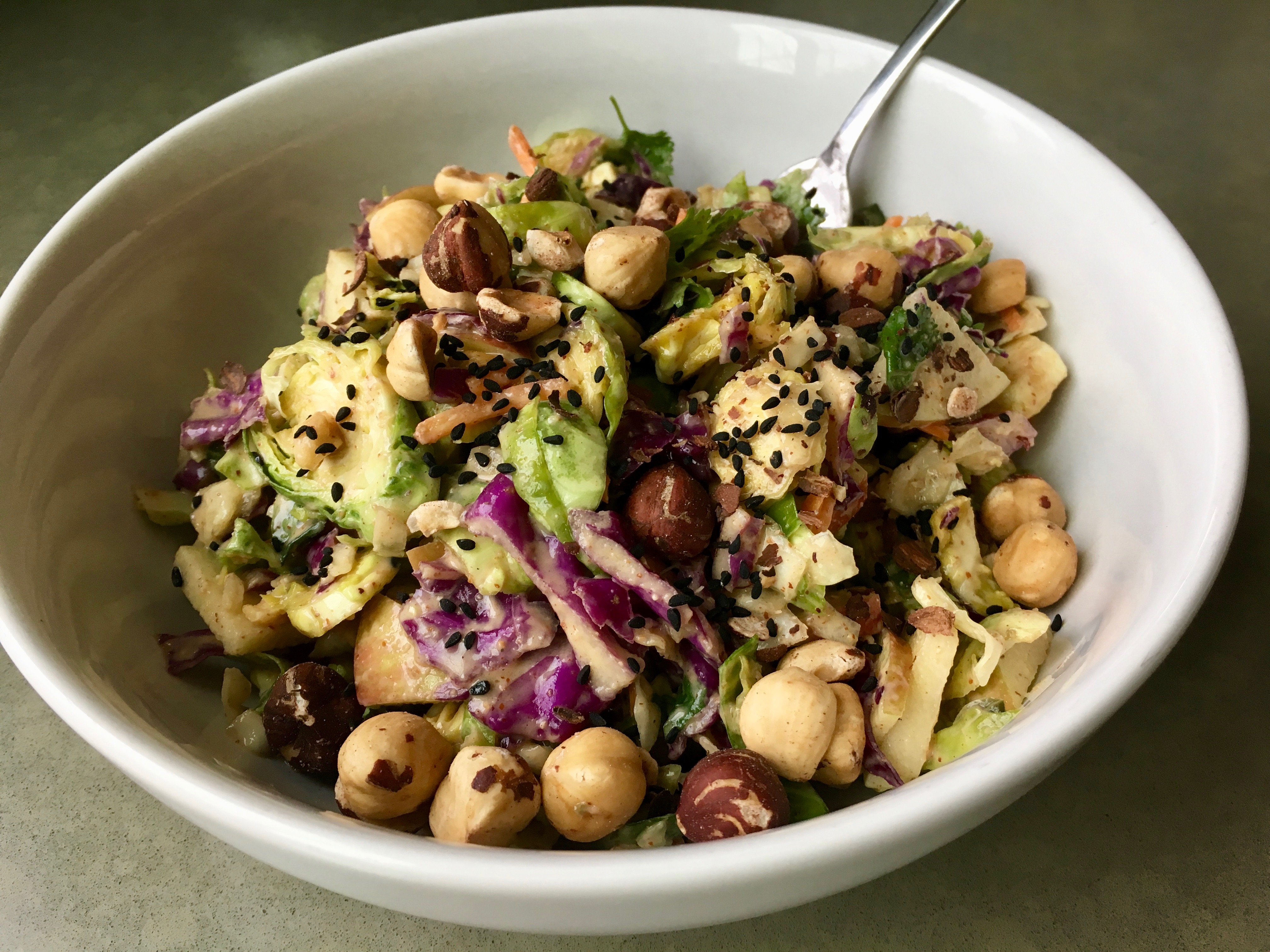 Lunches!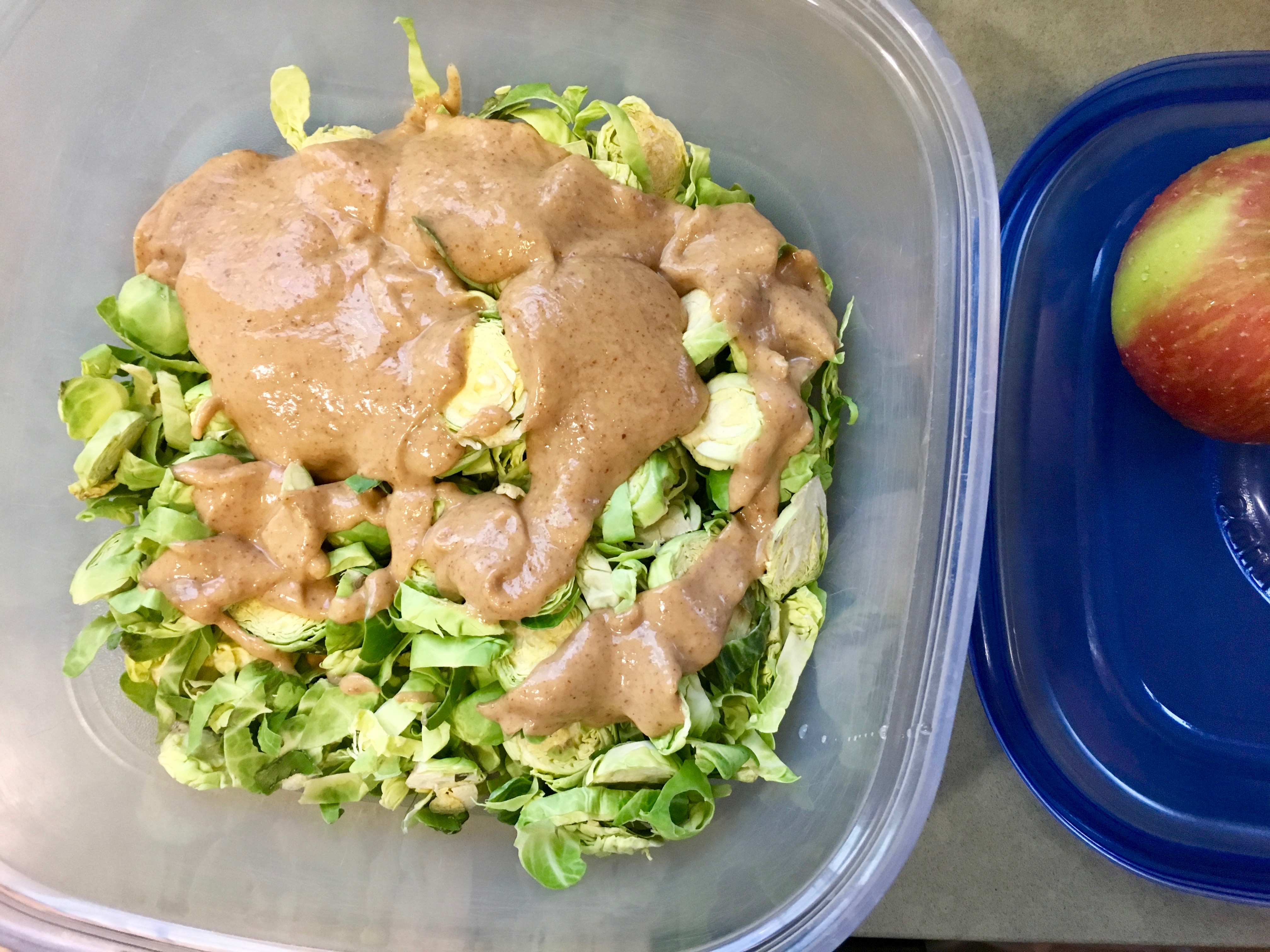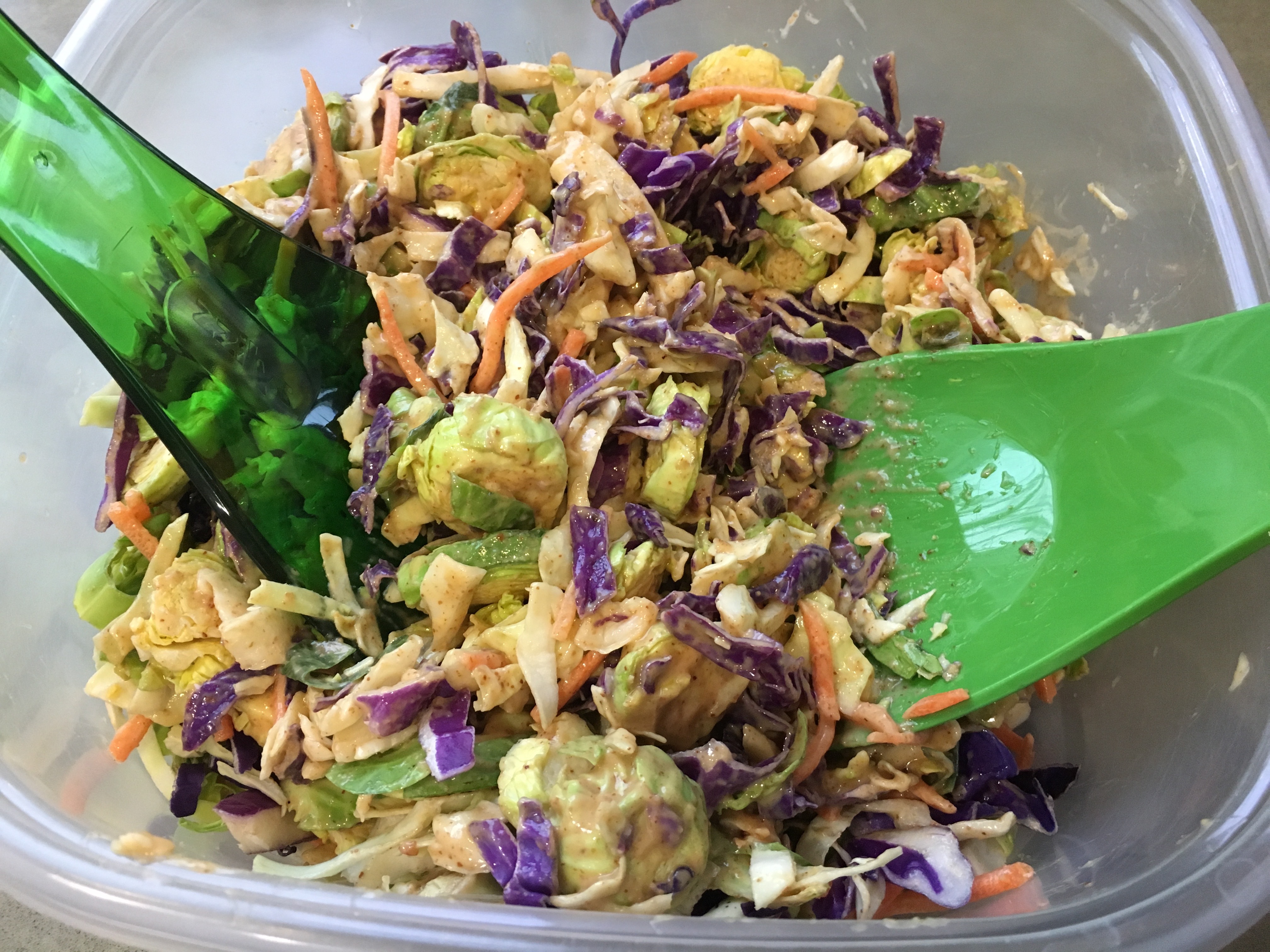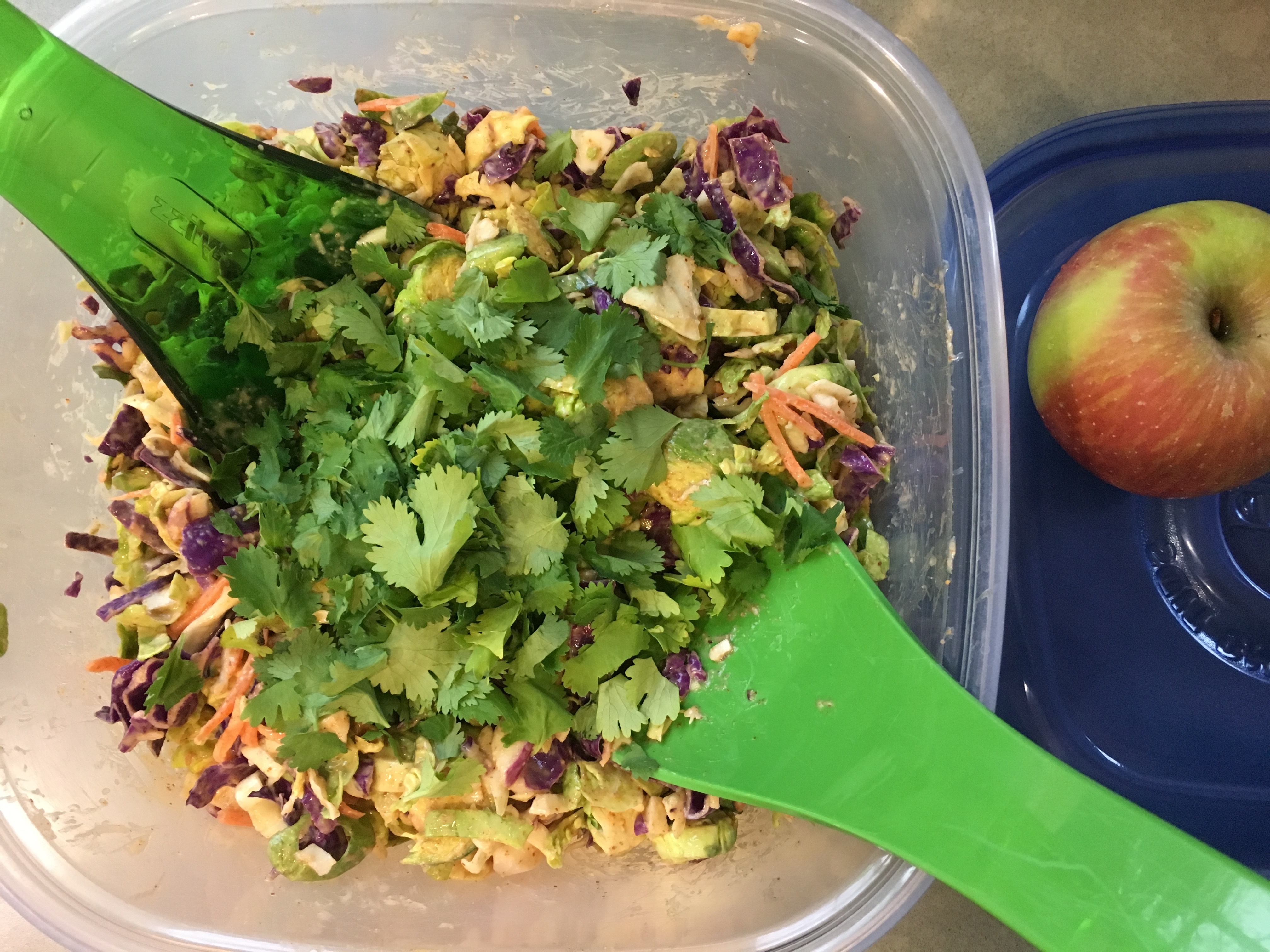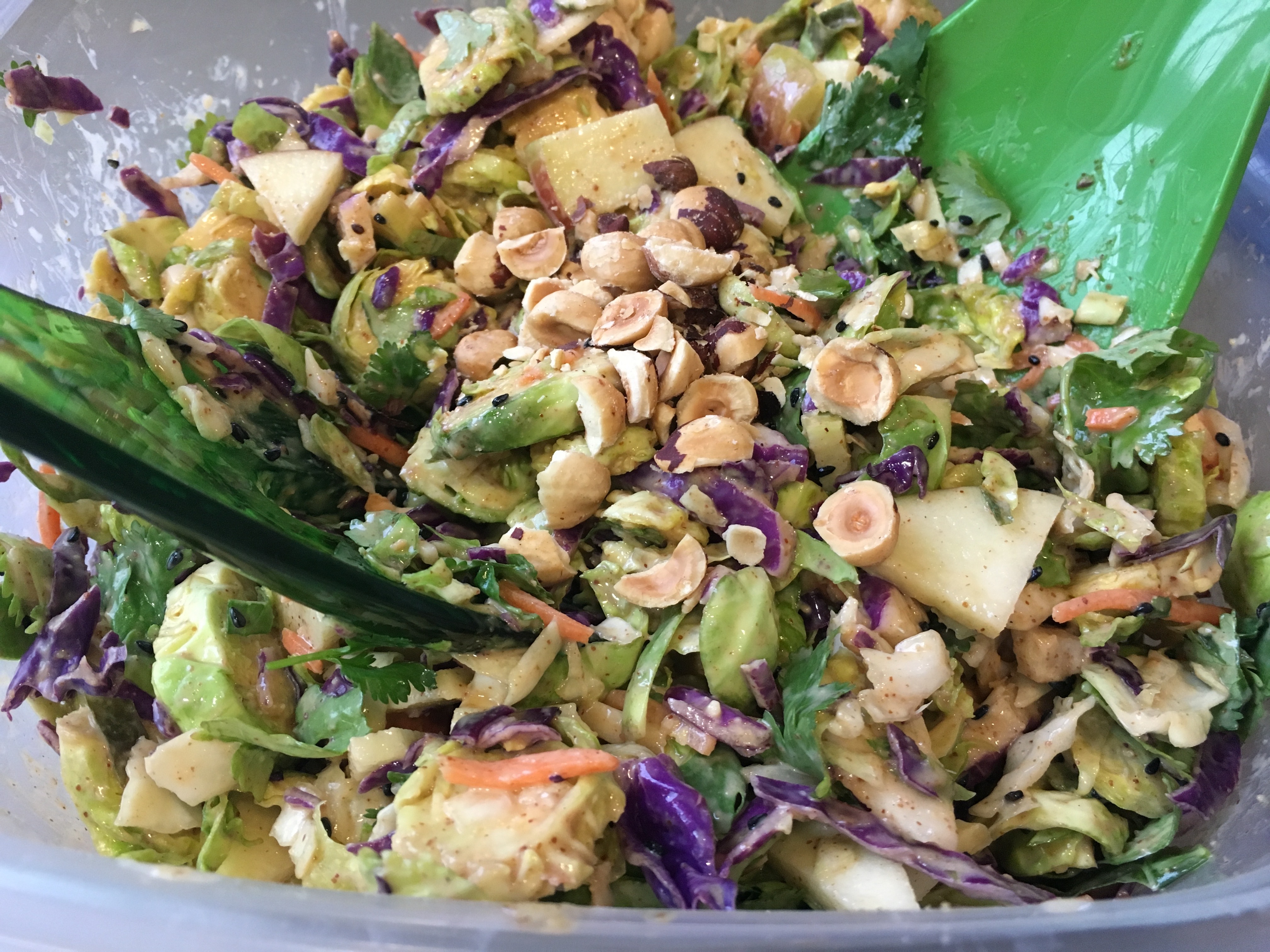 Thanks to my Monday prep I was totally rocking the lunch scene.  This salad is good, but the dressing is what makes it gold.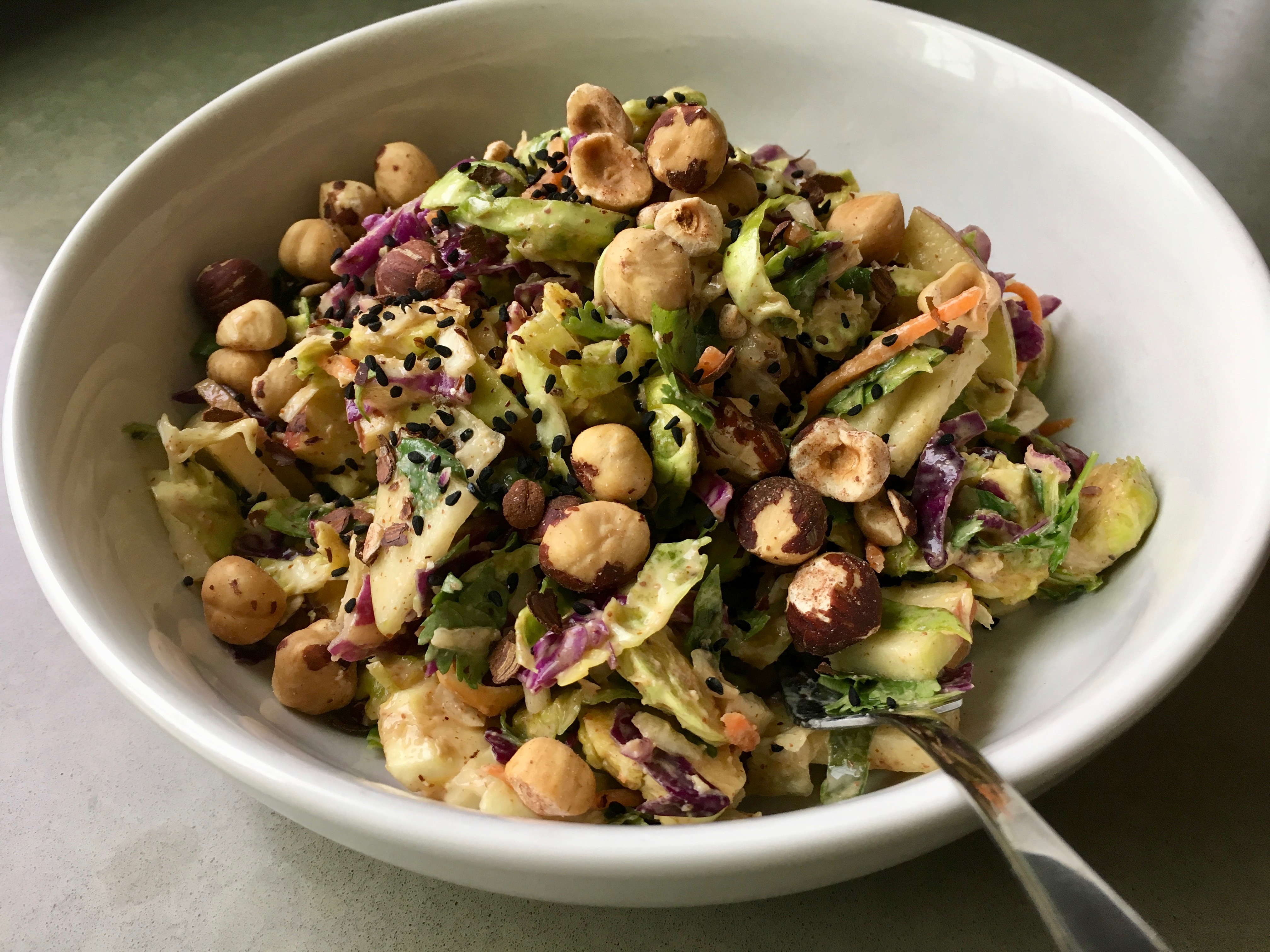 Black sesame!  Hazelnuts!  Cilantro!  And mega veggies!  Who would have thought to unite all those.  But somehow the spicy almond sauce ties it all together. I have a feeling the second portion will be even better the next day (because, hellooooo, wilted salads are 100% better than the fresh kind).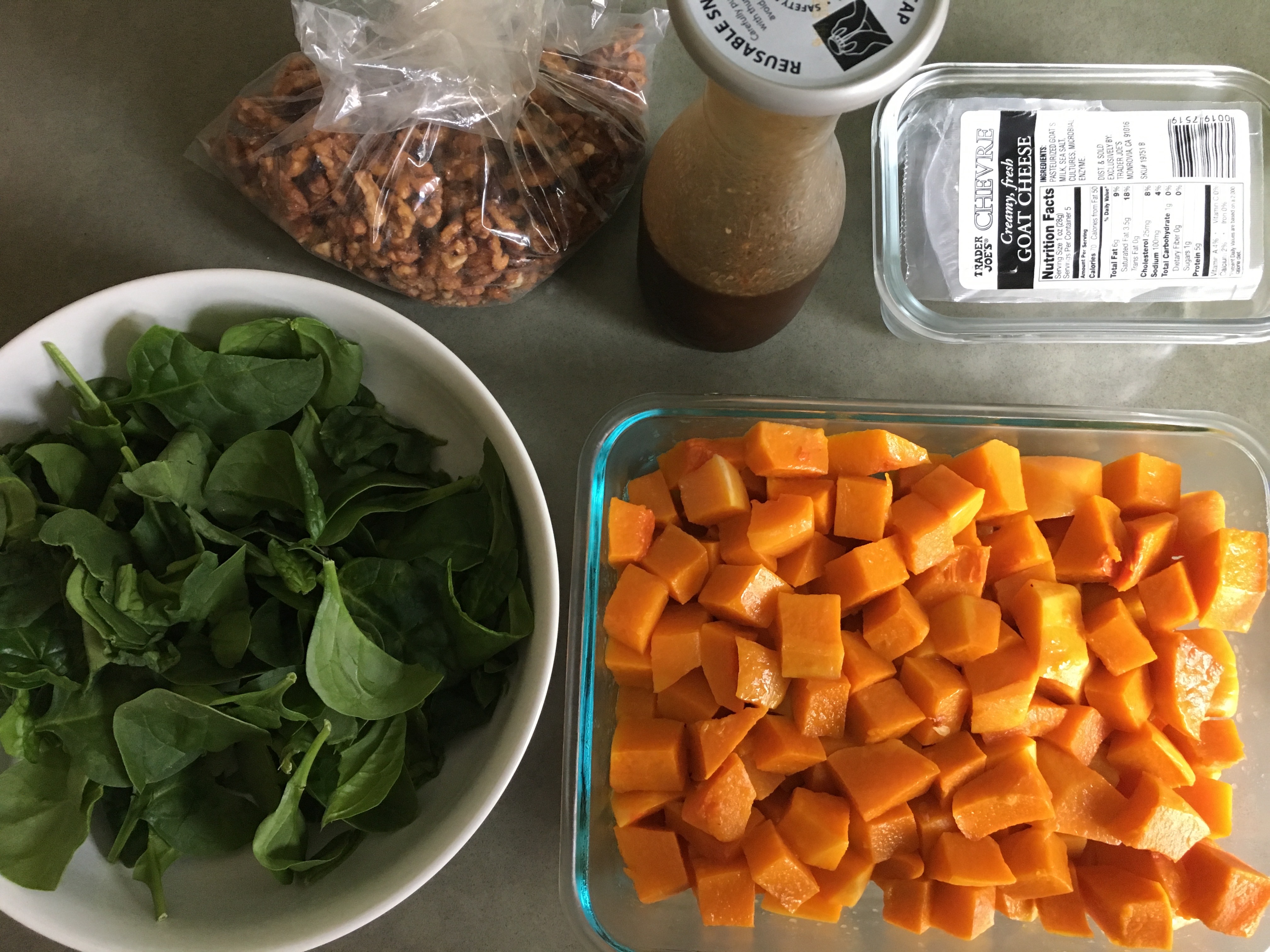 Here are the building blocks to another beautiful salad – spinach, roasted butternut squash, chevre, candied walnuts, and balsamic vinaigrette.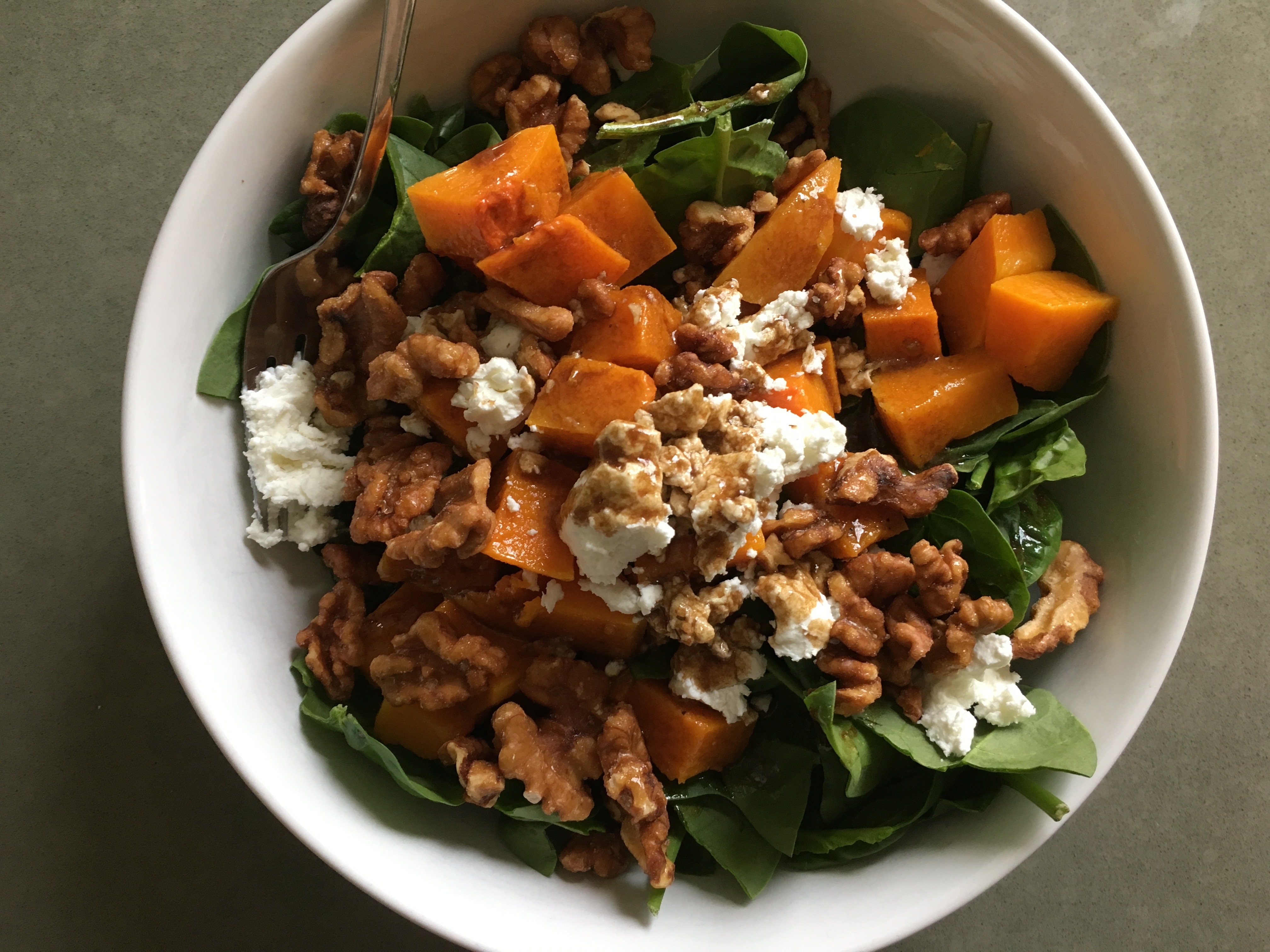 Ta-da!  With crackers too.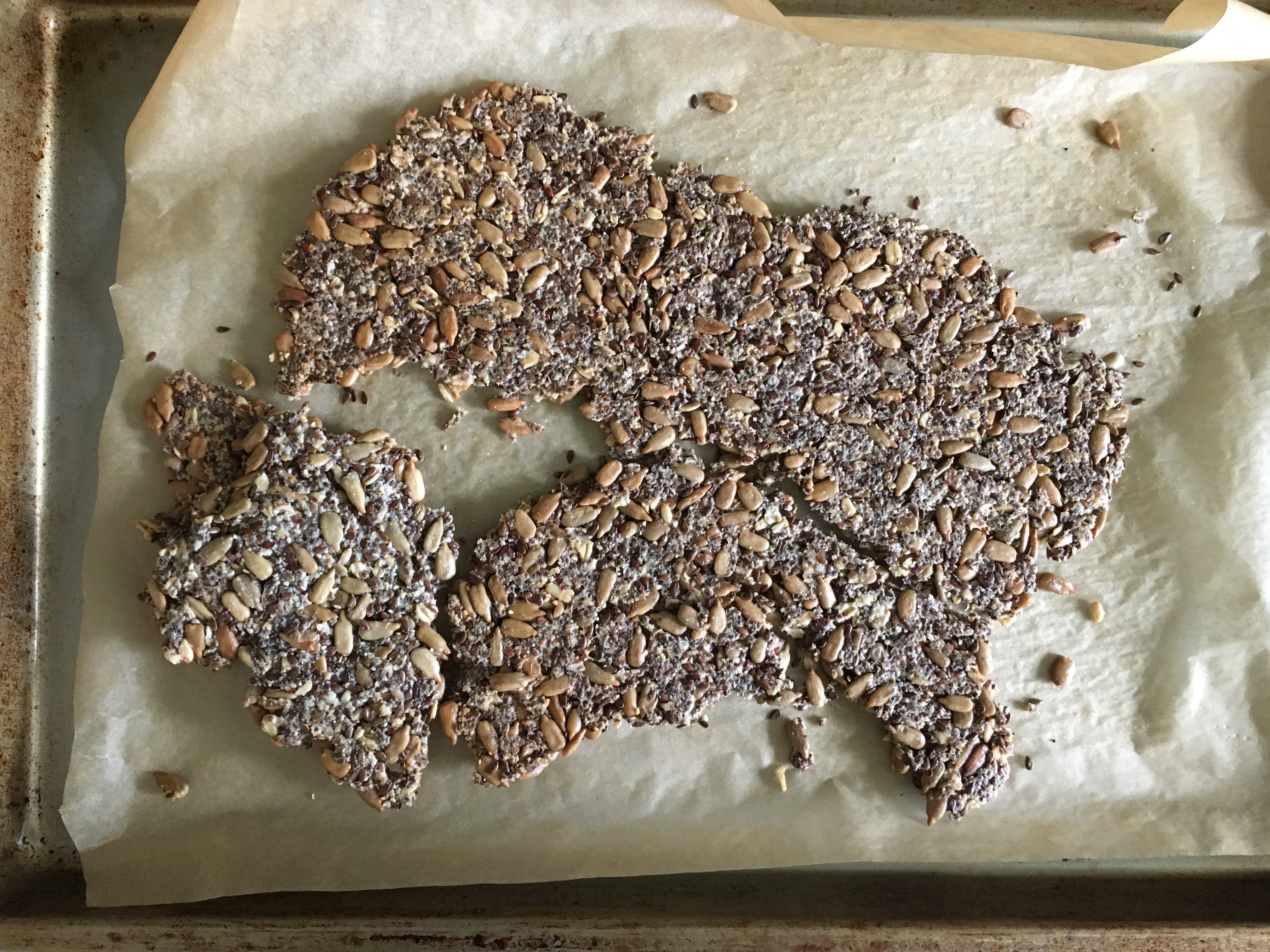 Making crackers was the last thing on the check list that I didn't get around to on my prep day, but now the whole list is crossed off so that's good.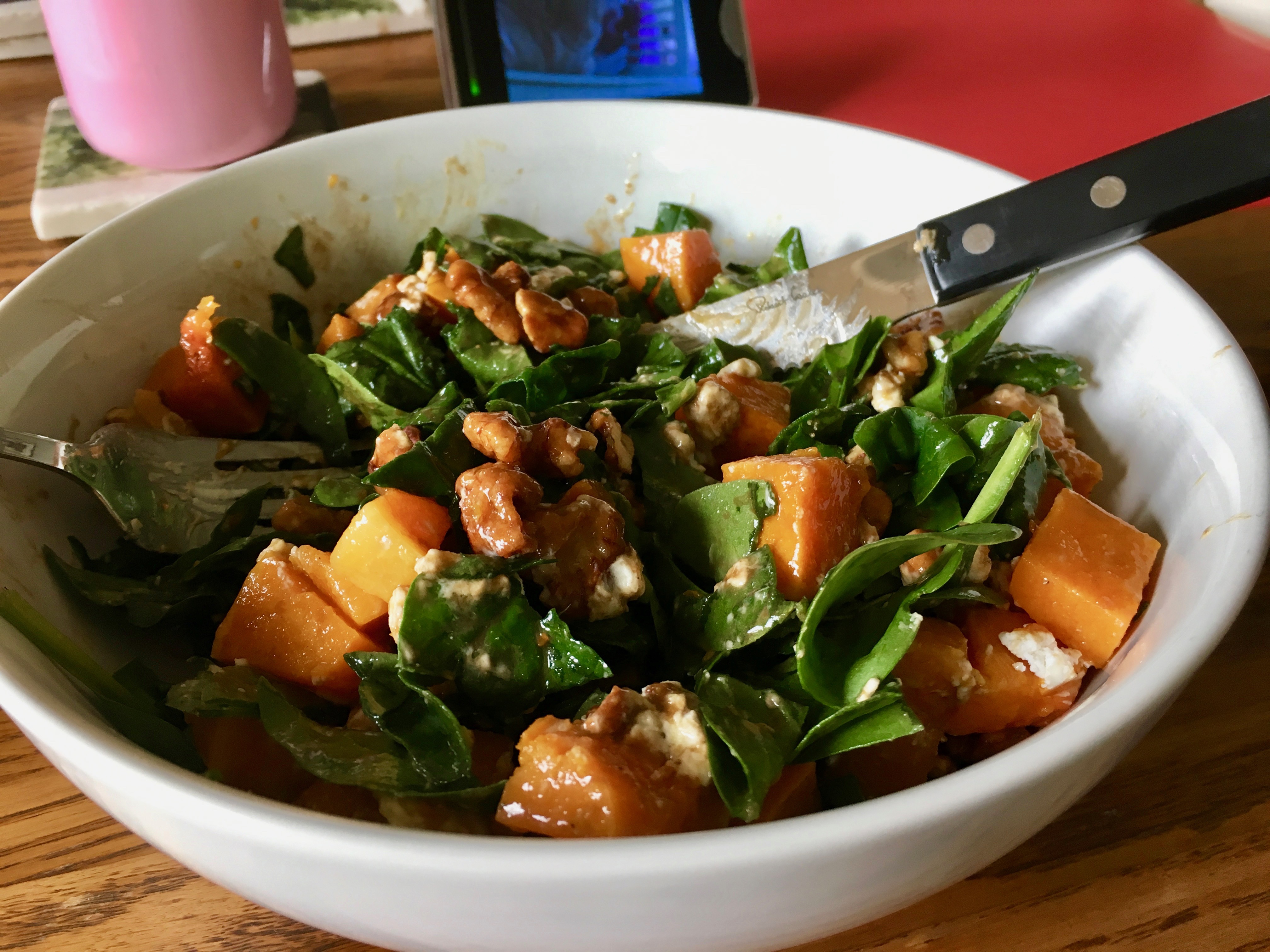 The baby monitor was basically pointless since even our neighbors could probably hear all the coughing going on upstairs.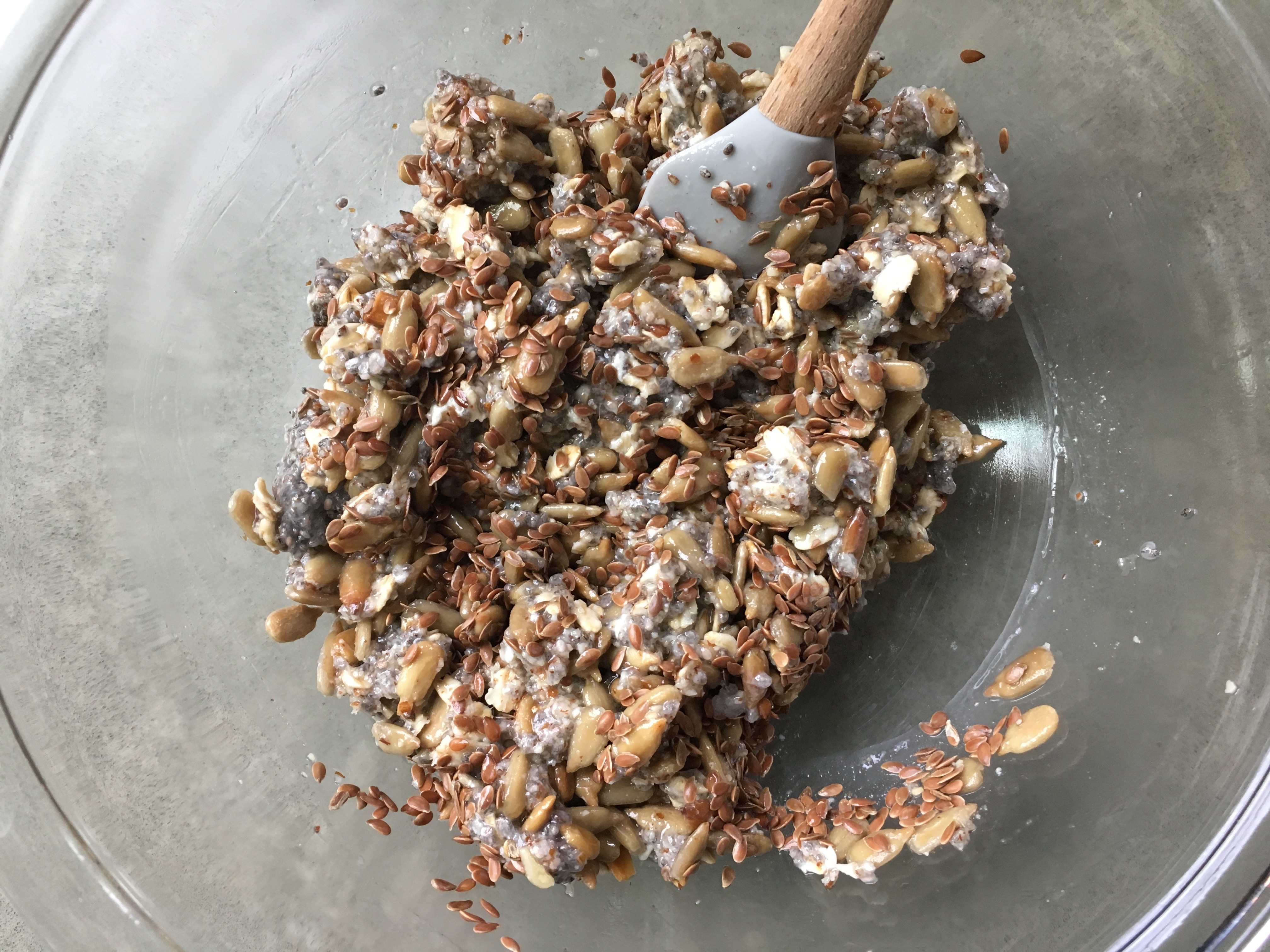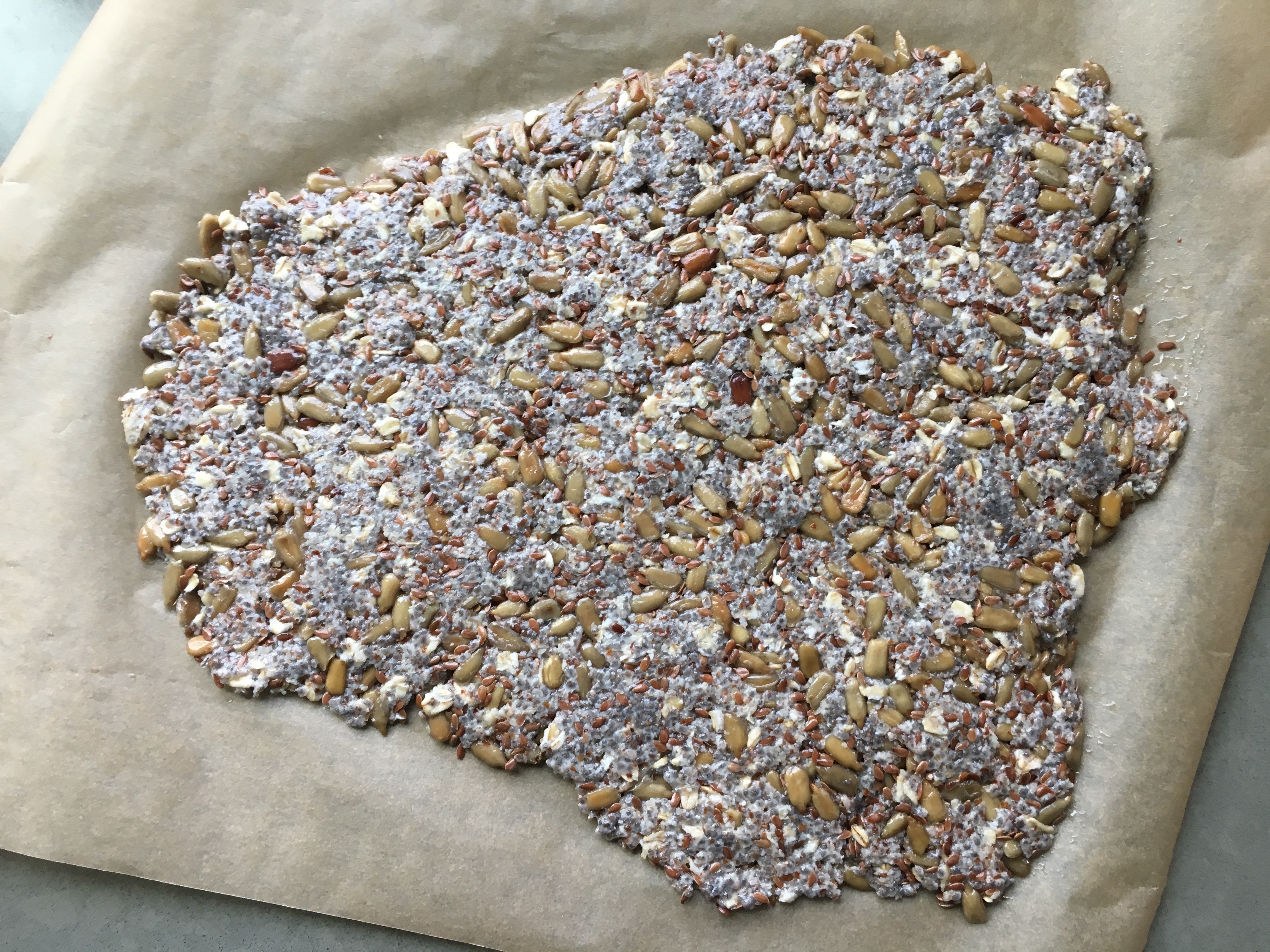 Once again, I didn't measure things, but they still need a bit of tweaking to be perfect, so now I have a starting point.  They were almost exactly right, if I'm being honest, but probably need an egg or something to bind them  little better.  These are vegan and I thought the flax and chia seeds would be enough to hold them together, but they are kinda delicate.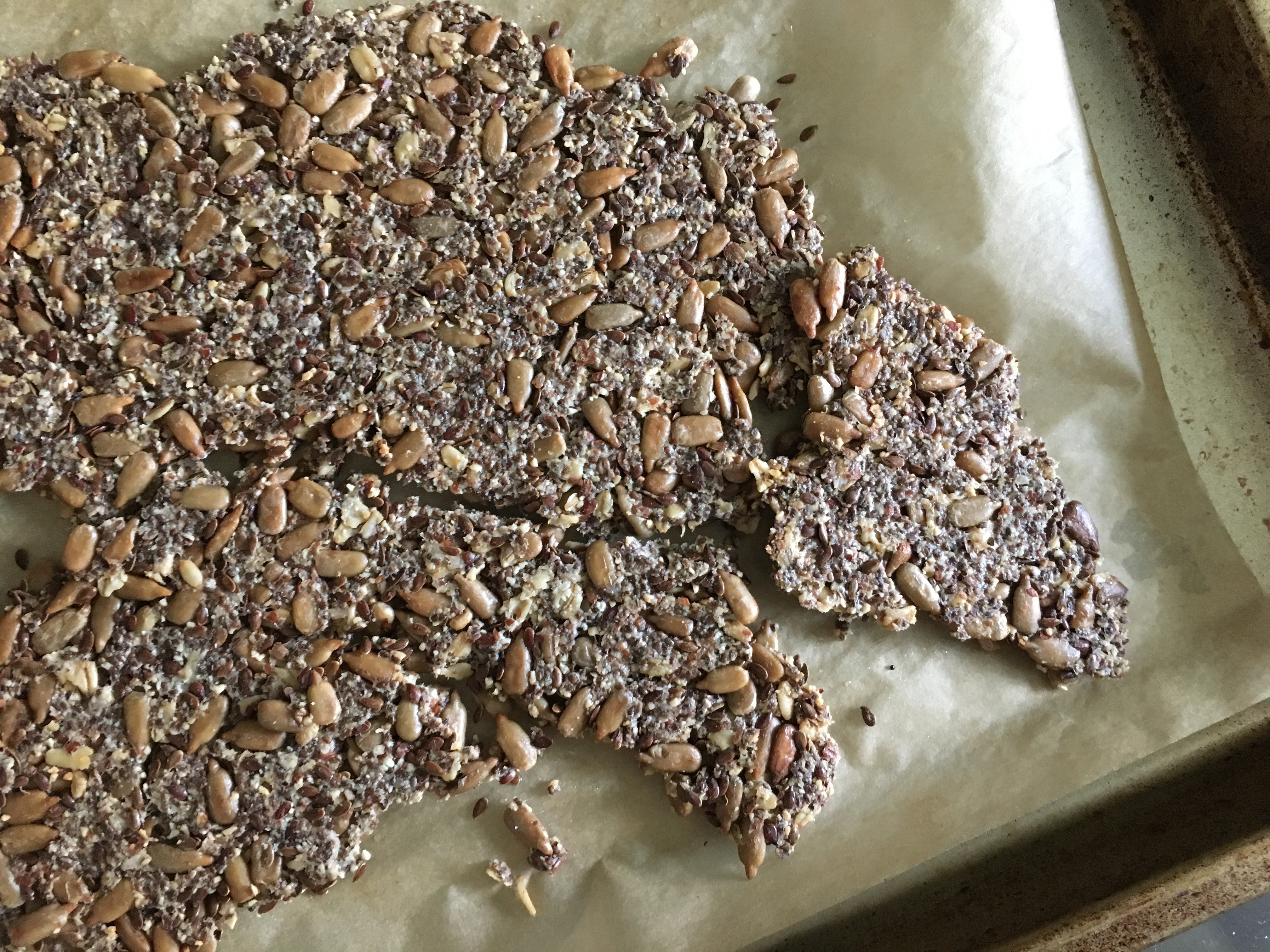 You can still break them off into big cracker chunks without them turning into granola, so it's really me being a perfectionist, but they're not sturdy enough to spread something onto.  I may have used too much coconut oil. I just love the flavor of coconut oil in crackers, but I think if I do half Earth Balance and half coconut oil next time it may be better (??). Or maybe it just needs more grains to bind it.  I used quick oats in this, as opposed to a GF flour, but my previous cracker recipe involves all purpose GF flour.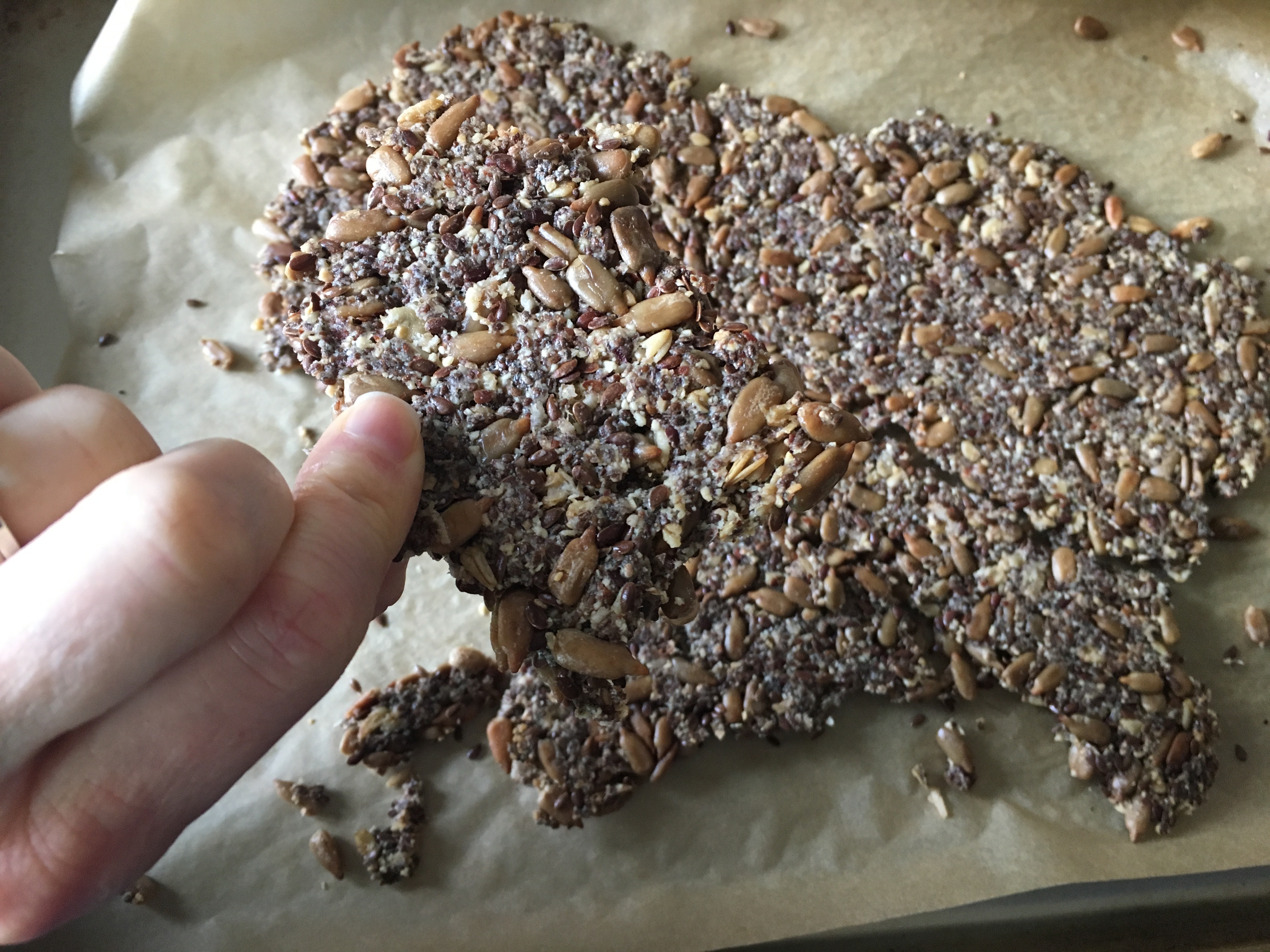 Anyway.  I snacked on a bunch of these and packed up the rest for later.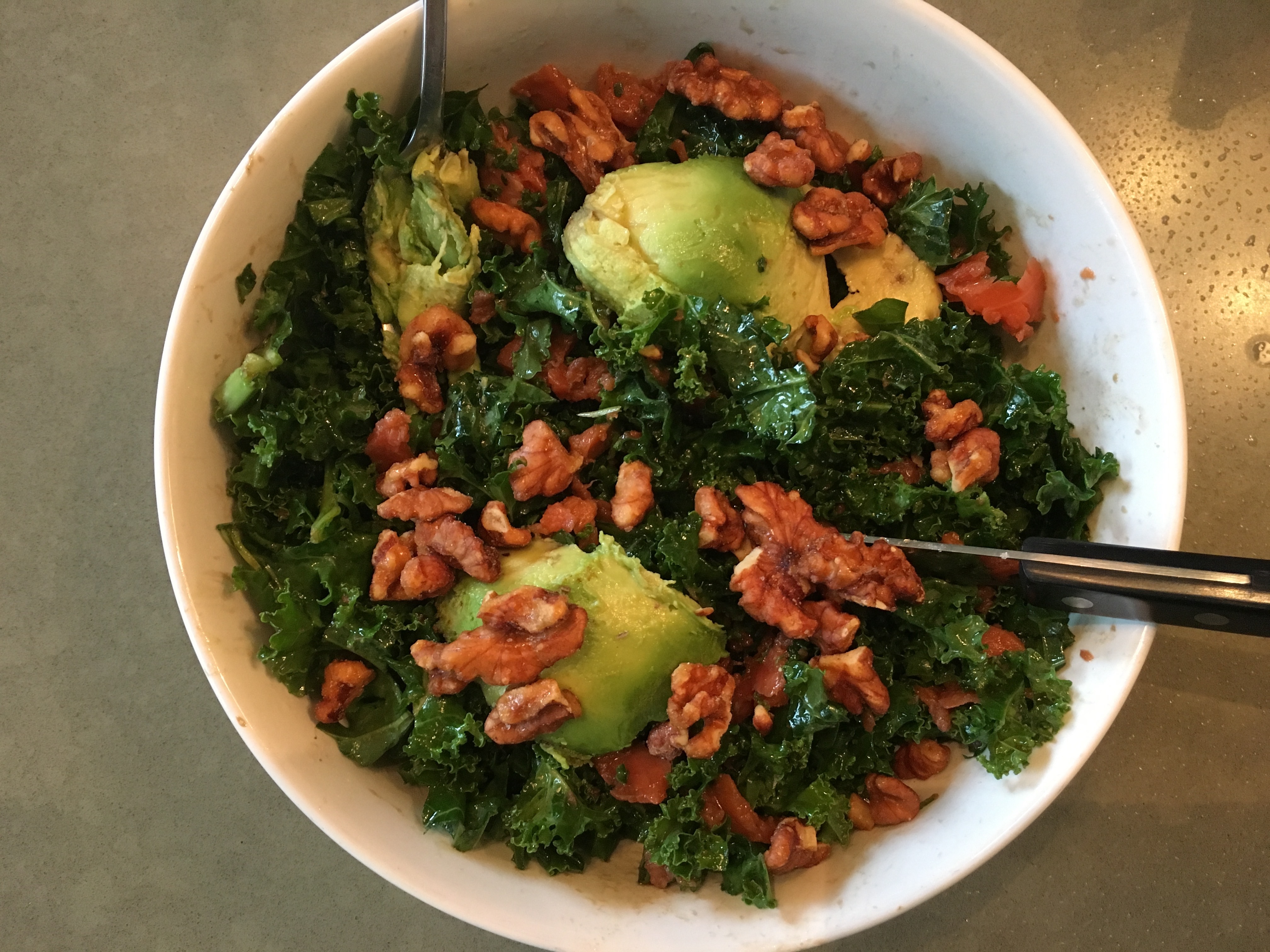 Another superfood salad with kale massaged in balsamic vinaigrette, candied walnuts, smoked salmon, and avo.  It was torture waiting for the Costco avocados to ripen!  I haven't gone so long without avocado in AGES.  So spoiled.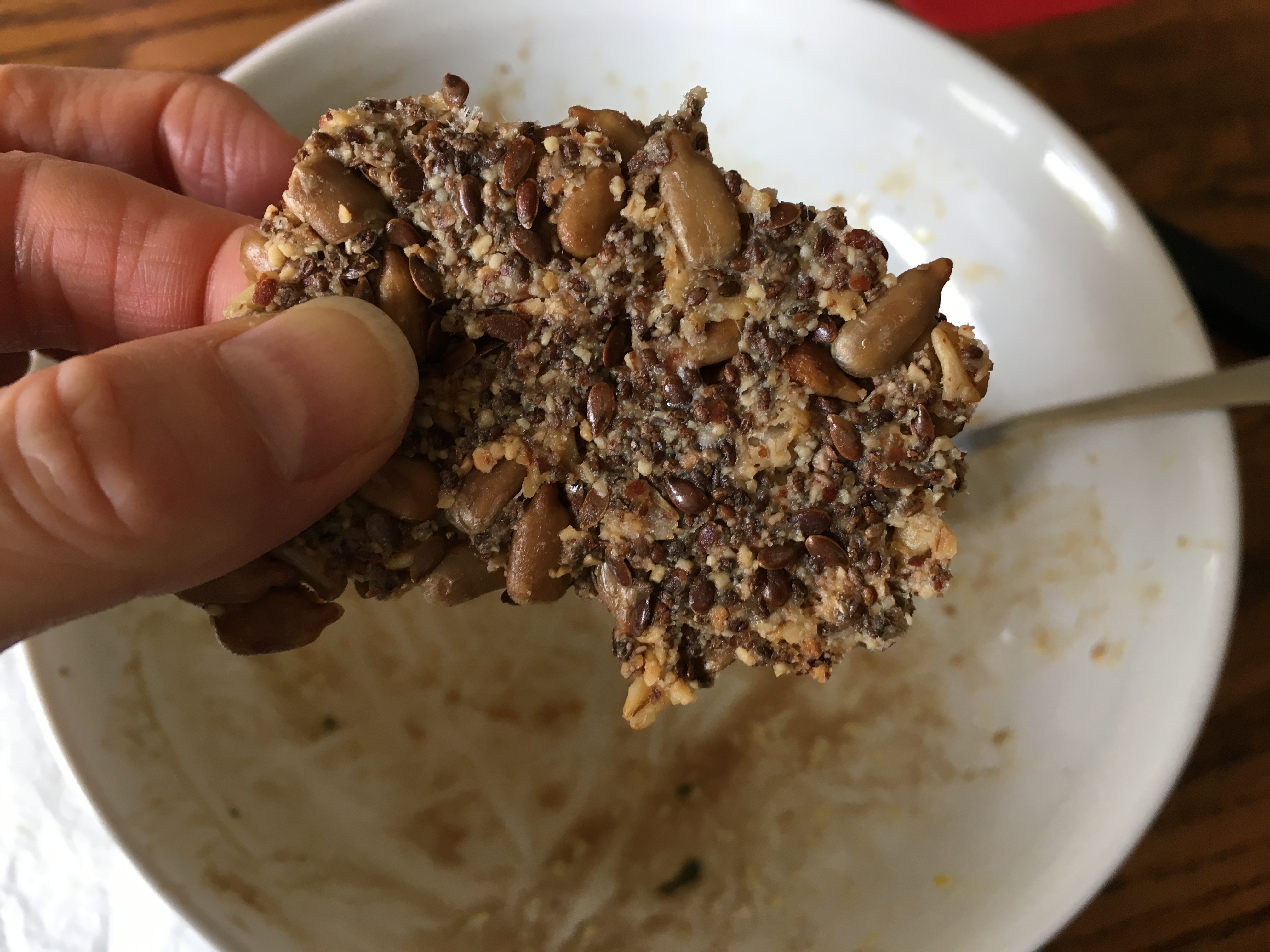 Daniel Tiger says "when you're sick…rest is best, rest is best".  And that's what we are going by over here.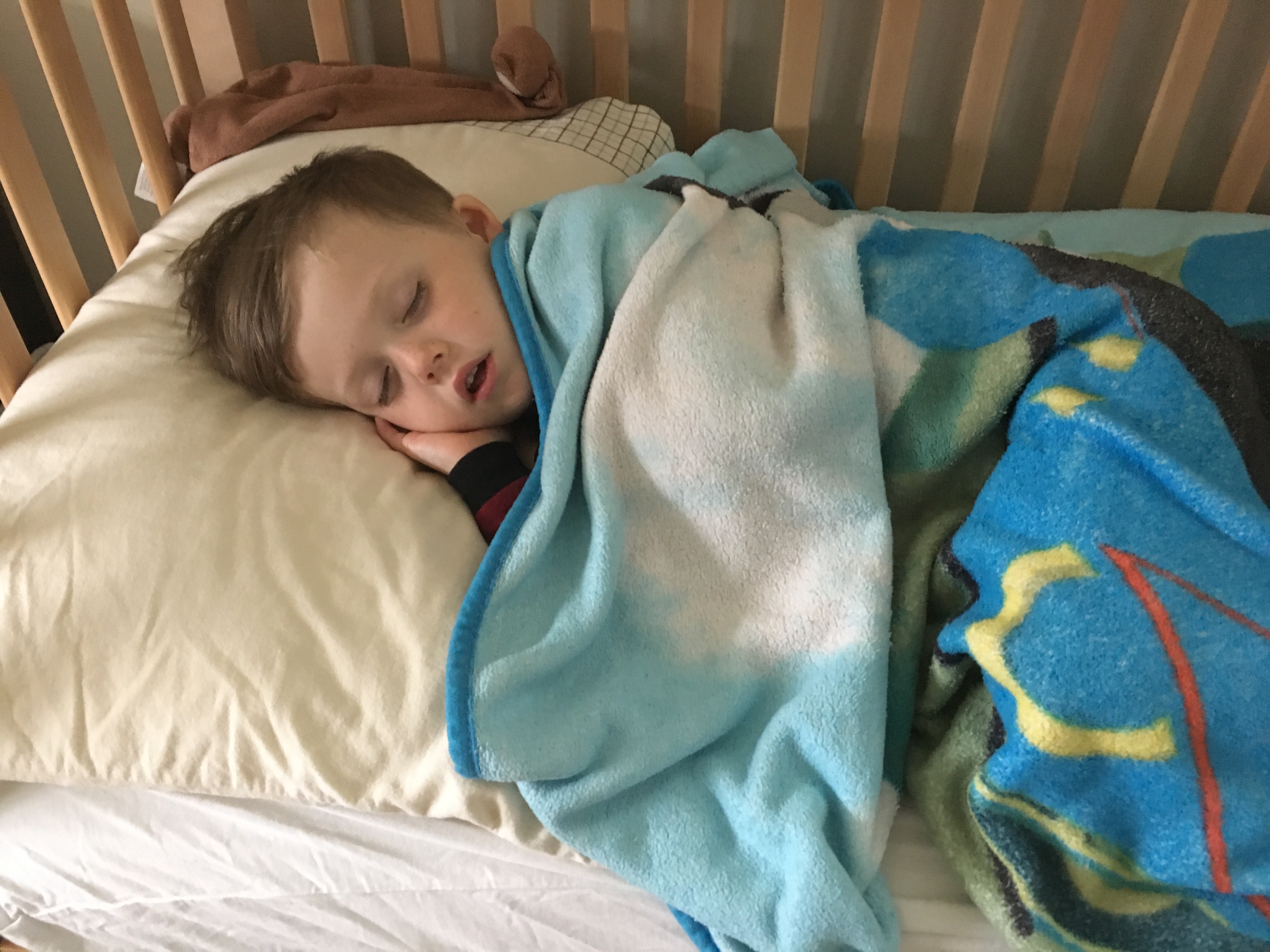 Sleep is hard though, when you can't breathe through clogged nasal passages and seriously inflamed airways.  Inhalers aren't even touching this mess.
OOF.
ANYWAY.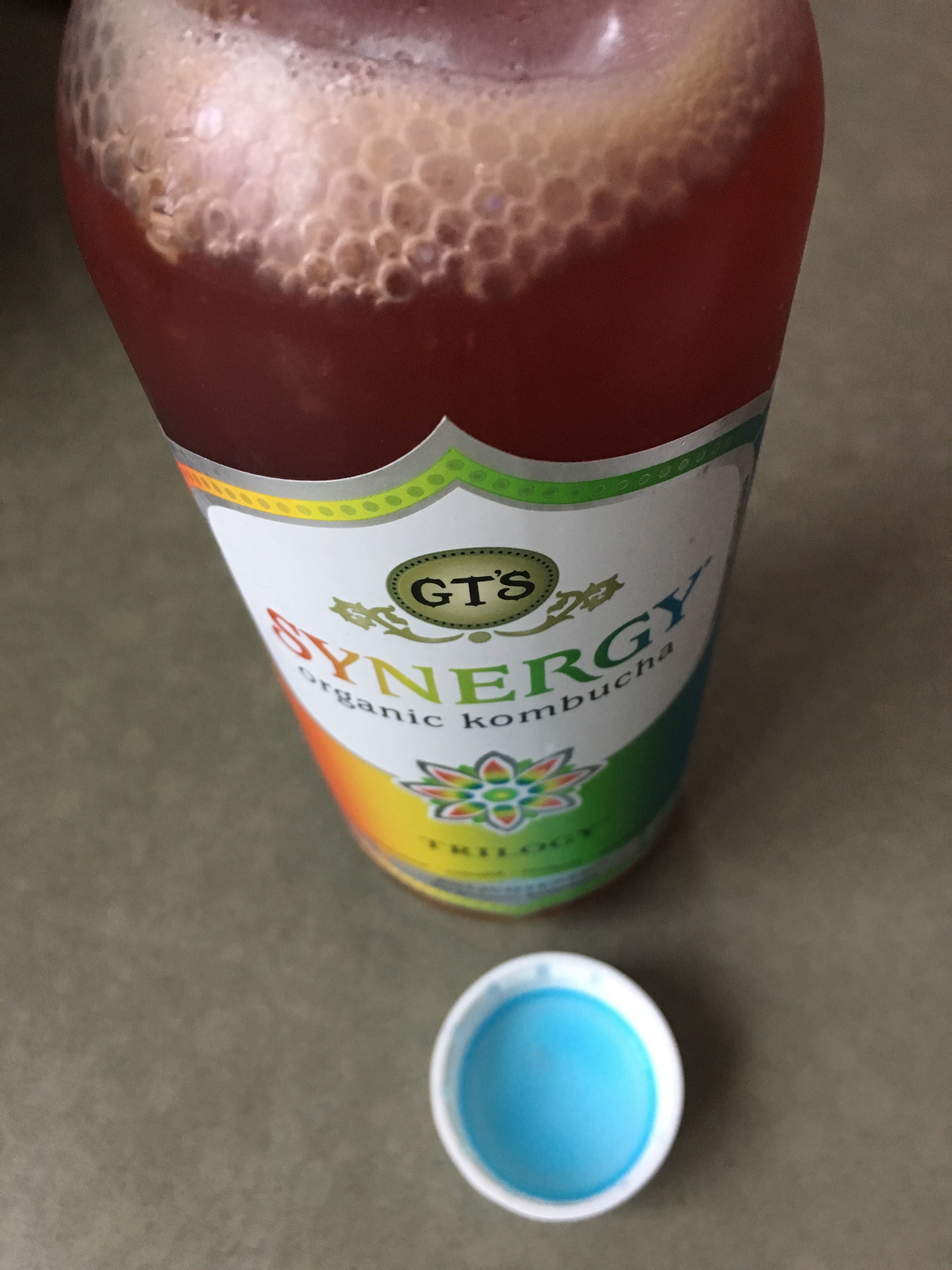 Kombucha and chocolate cure all.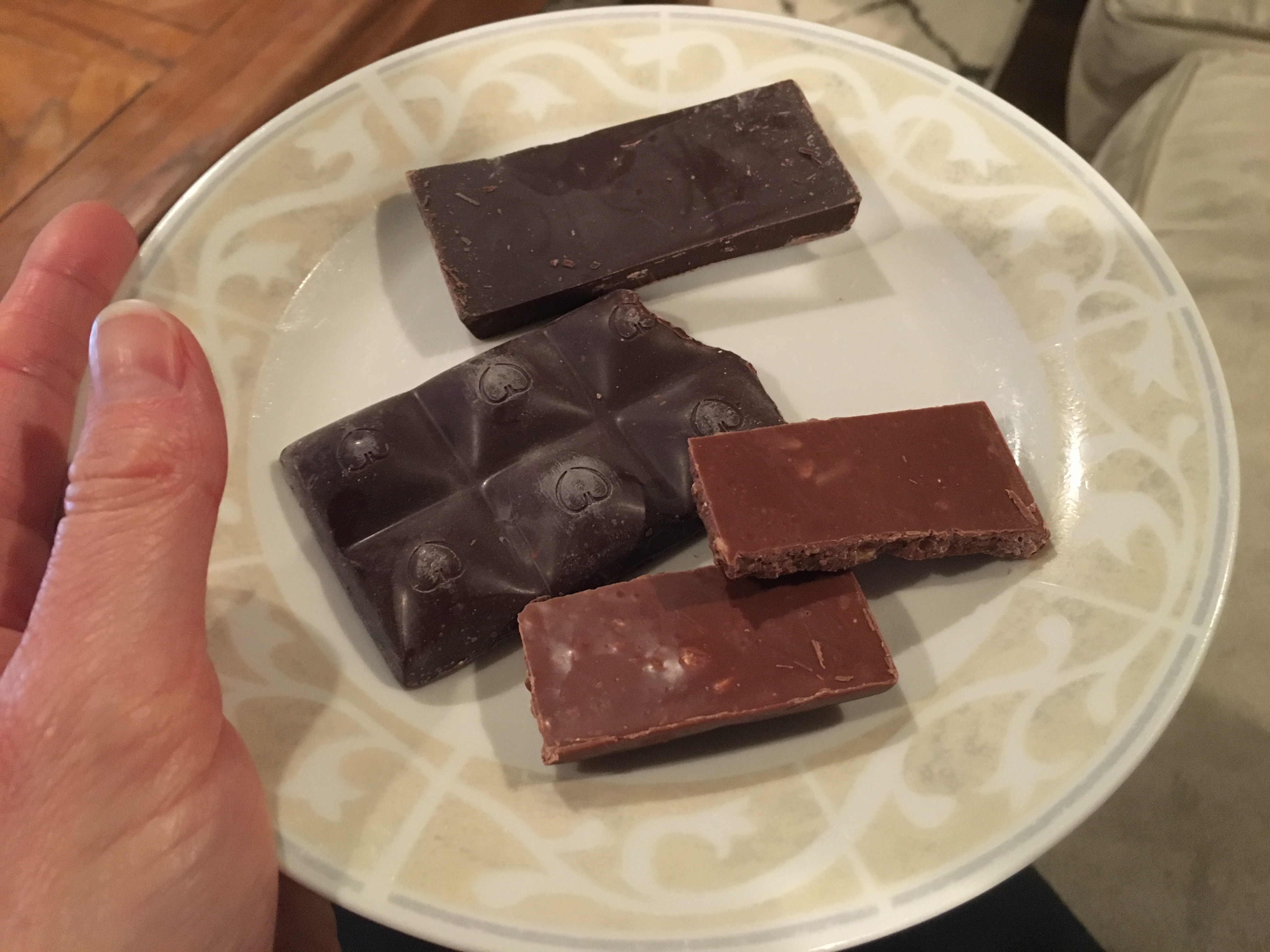 Wait, I forgot dinners.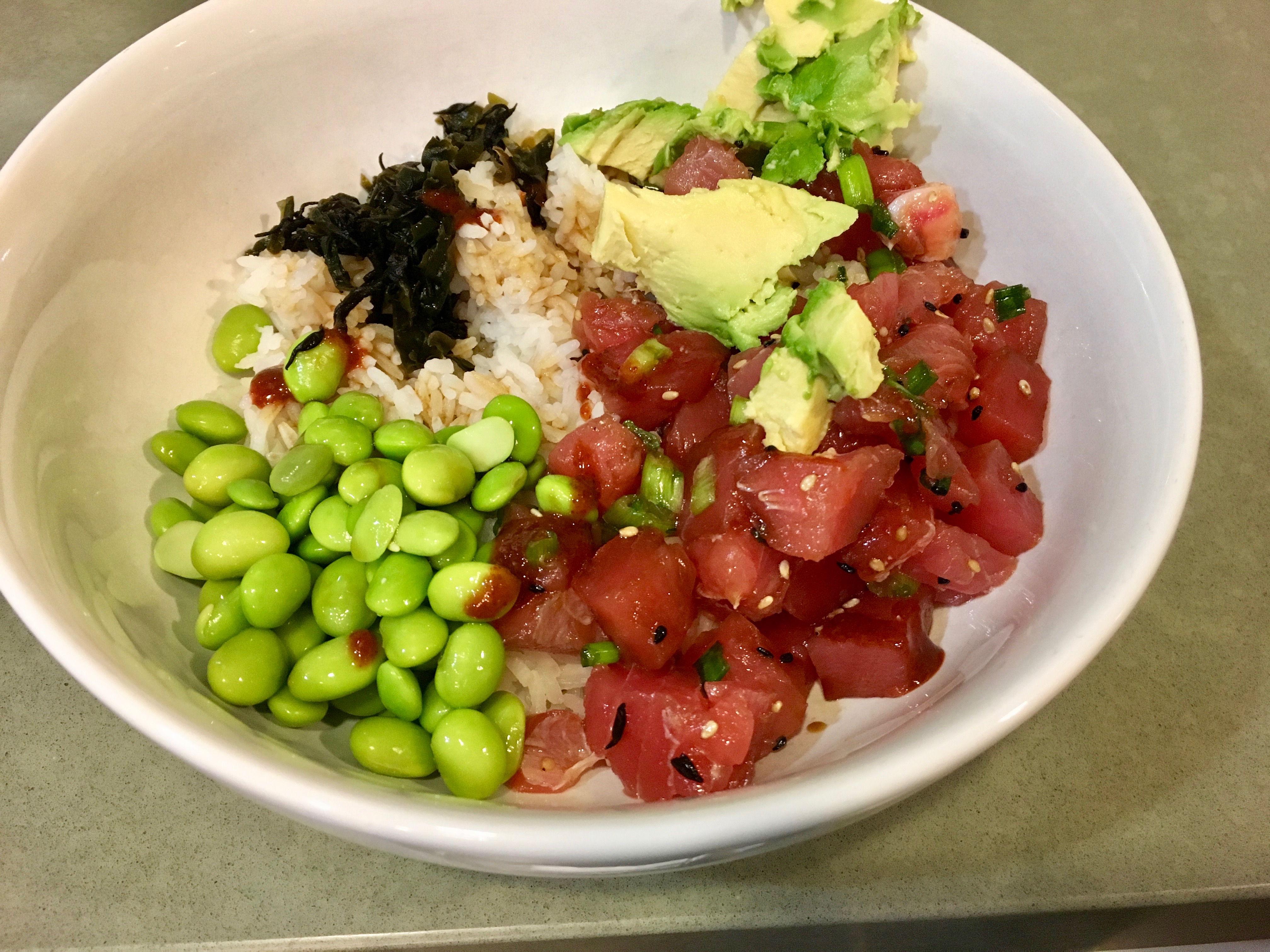 I made my own poke!
I was majorly proud of this dinner.  Not just because I winged it and it turned out like a professional Hawaiian meal, but also because it wasn't easy to do while playing nurse with my patients.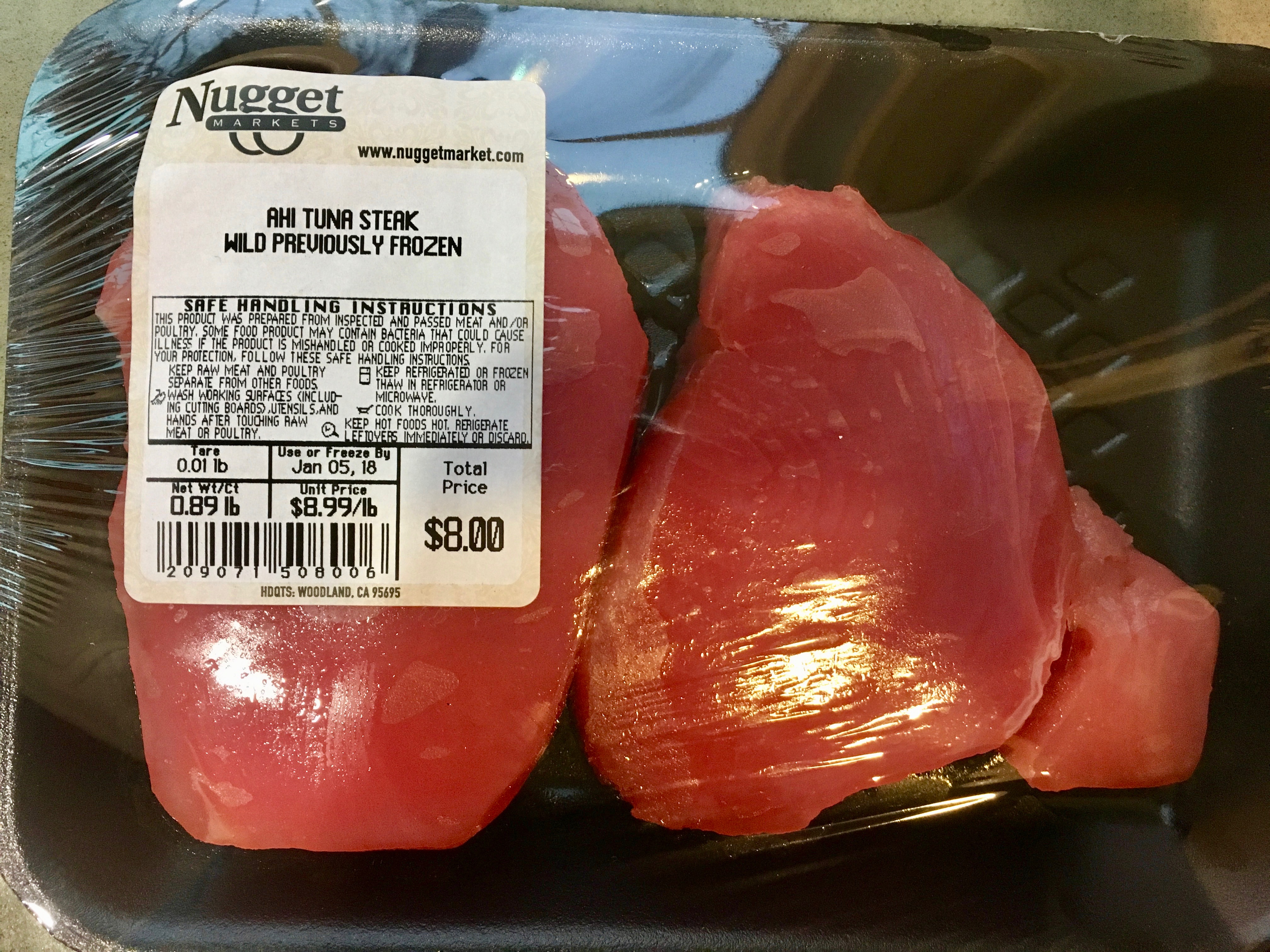 The Nugget meat counter had sushi grade ahi (no salmon) so that's what we went with.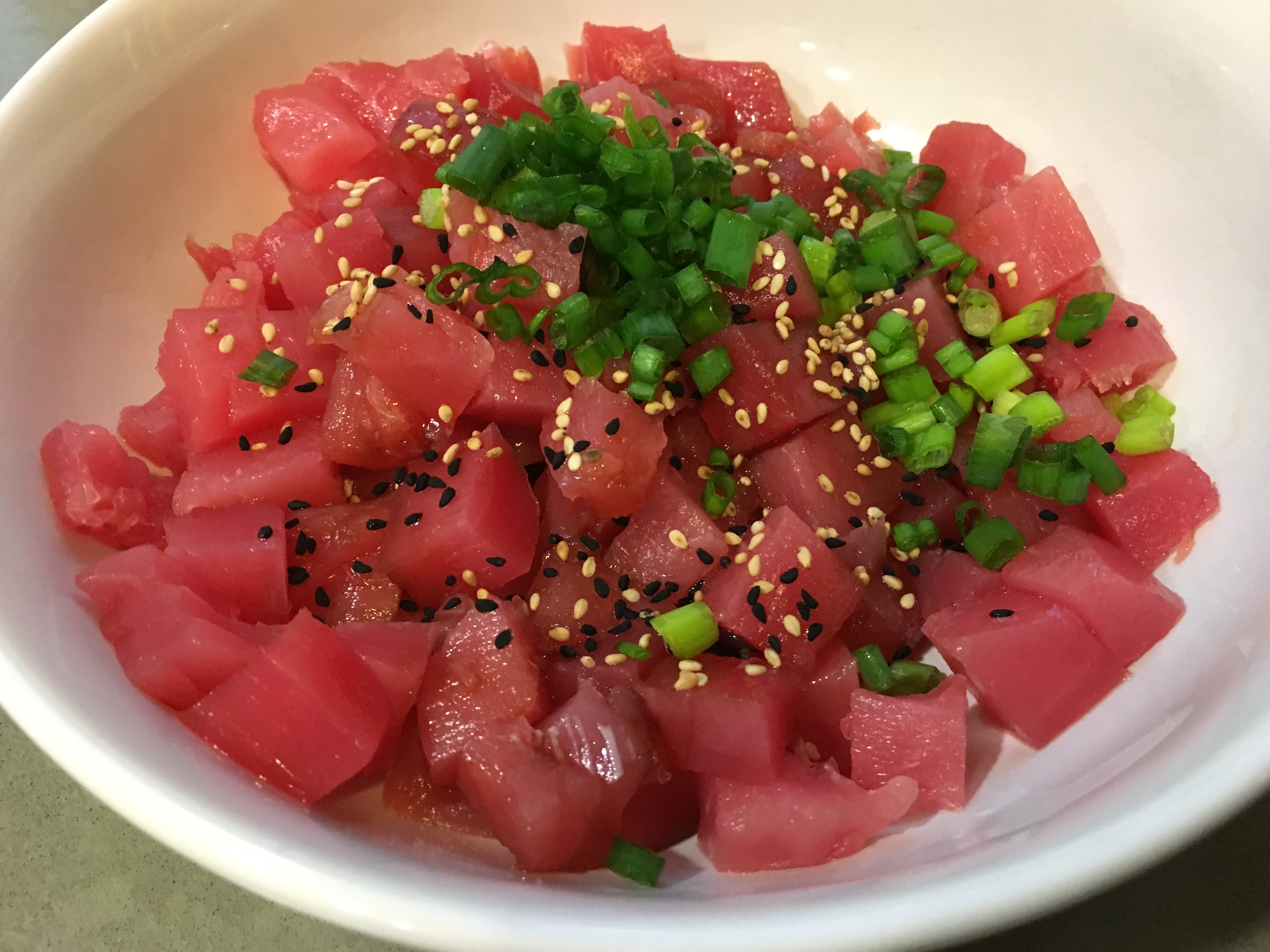 I marinated it in tamari, sesame oil, rice vinegar, green onions, and sesame.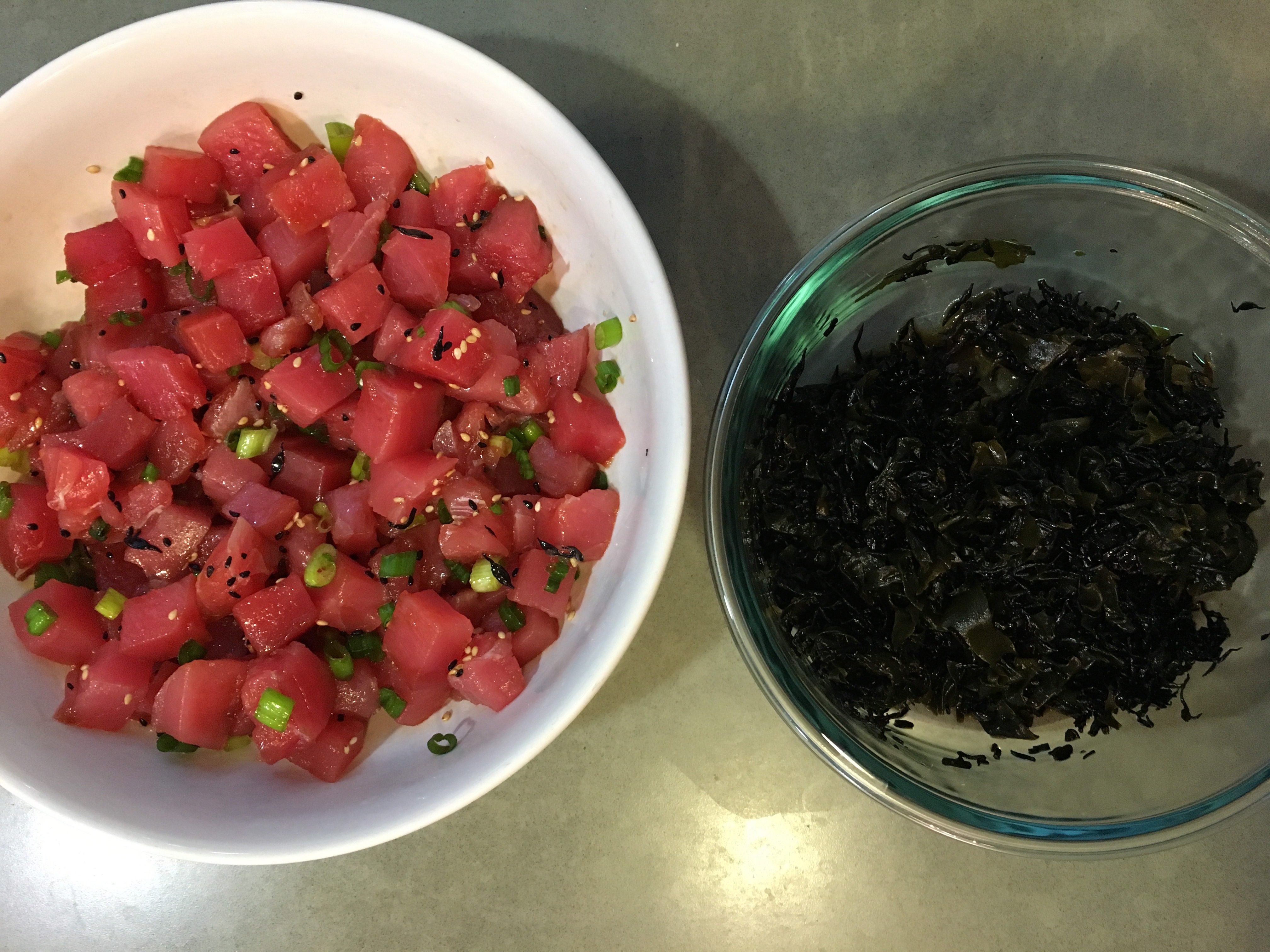 Oh and I made a seaweed salad.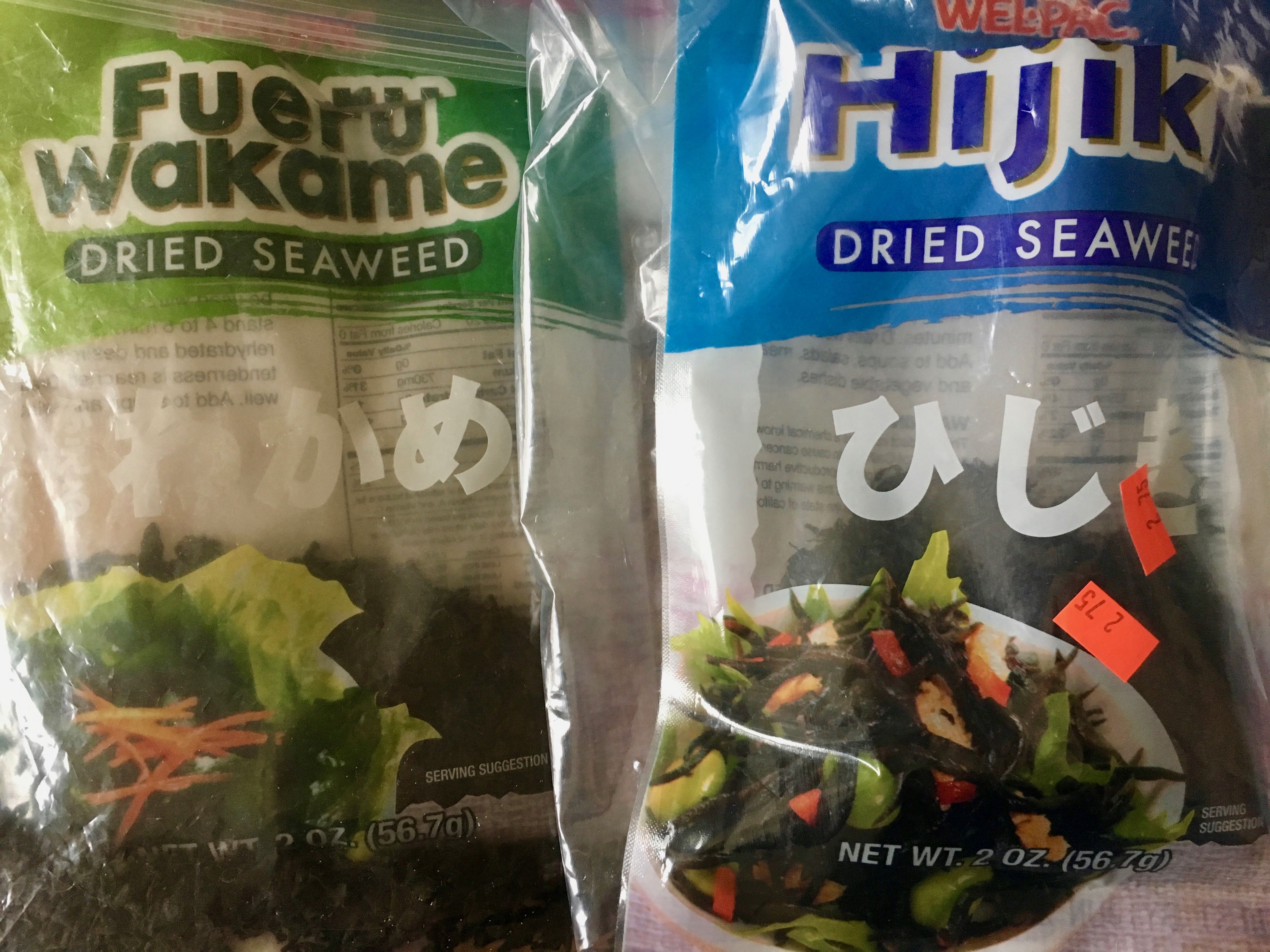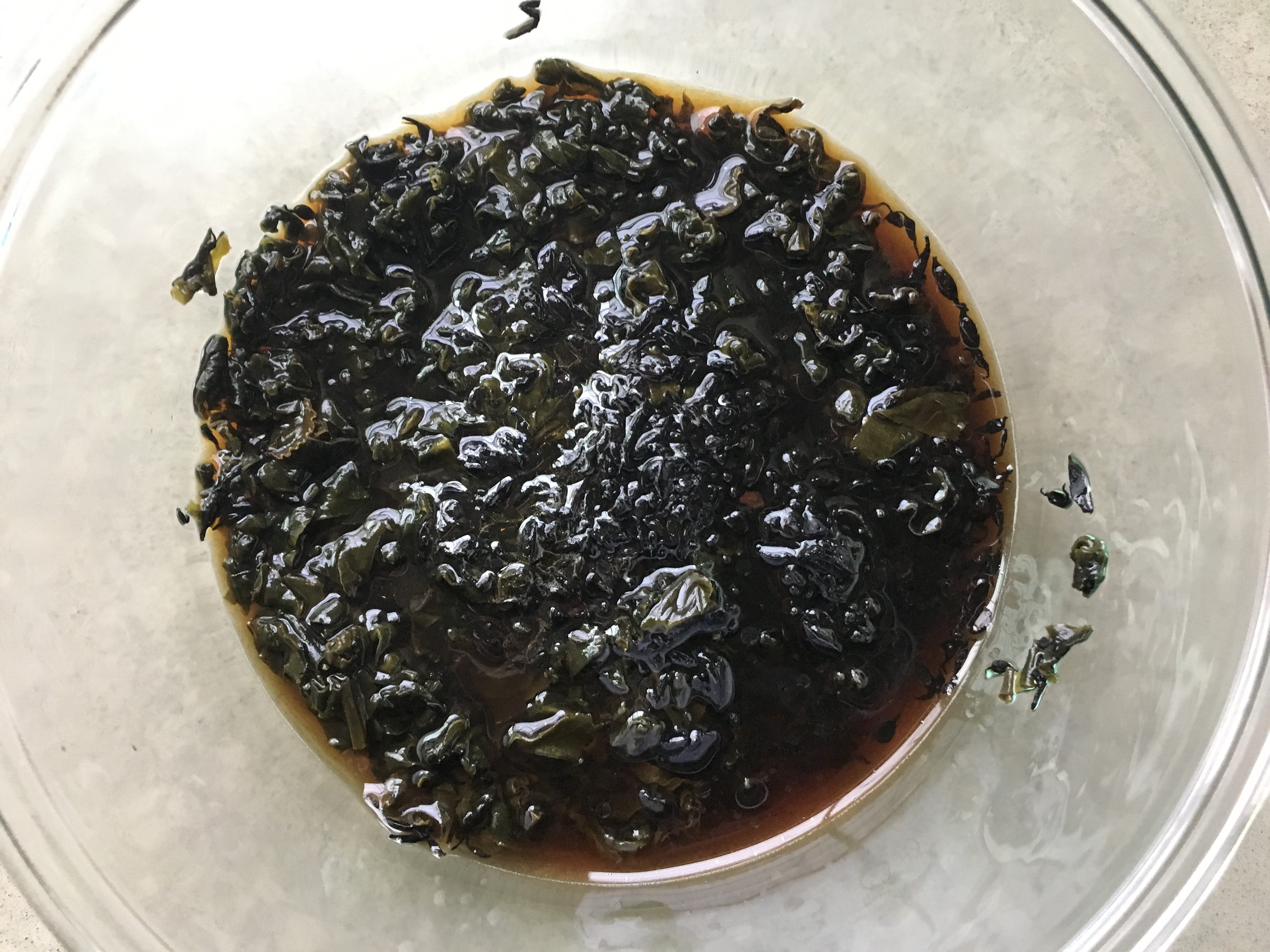 Earlier in the day I hydrated hijiki and wakame seaweed with a similar combo of ingreds (sesame oil, garlic infused olive oil, tamari, rice vinegar, and sesame seeds).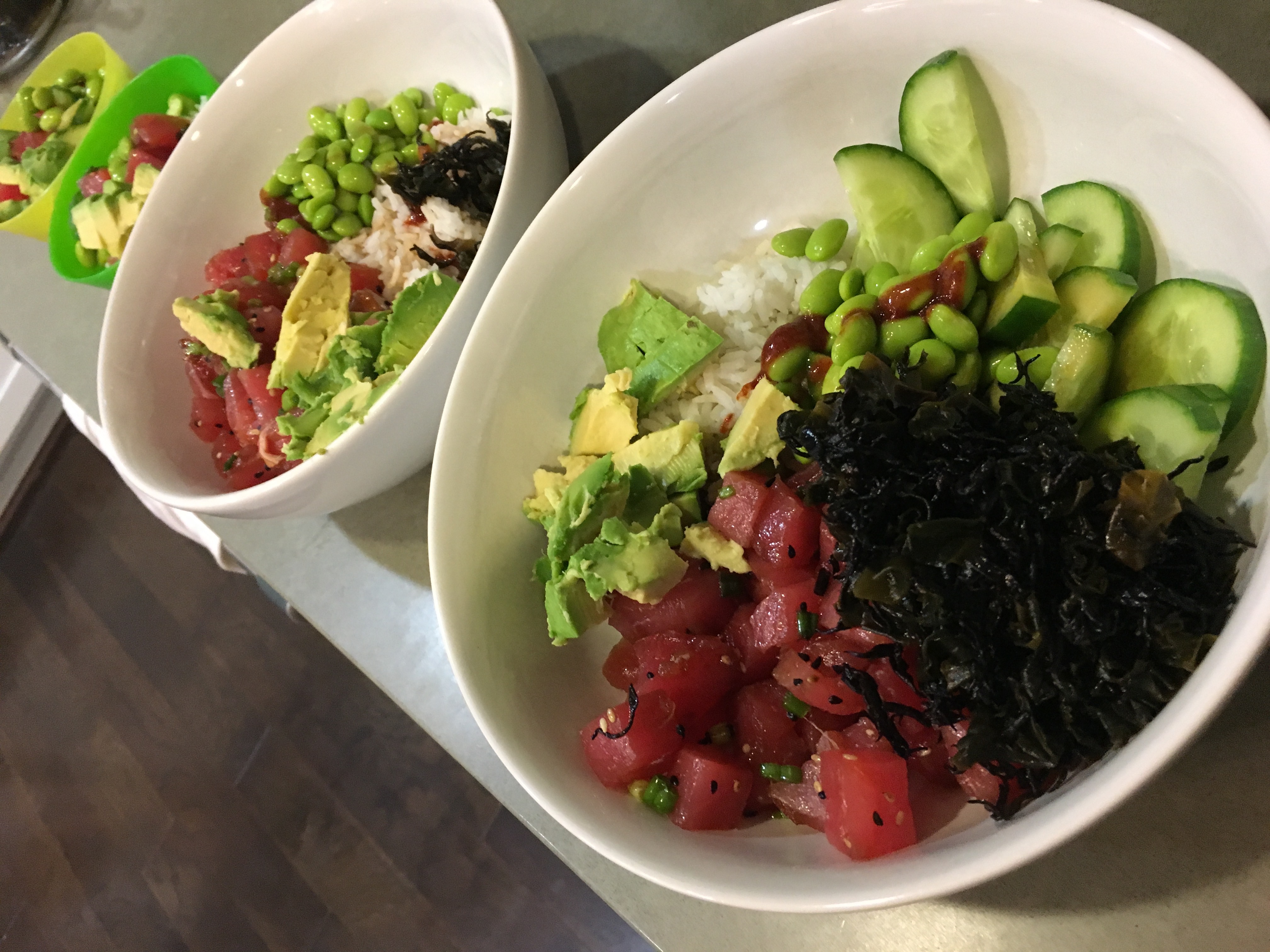 Other toppings included: avo, edamame, and cucumber.  All over white rice.
I meant to do a sriracha mayo sauce too, but totally forgot.  Oops!  Added plain sriracha to the adults' bowls.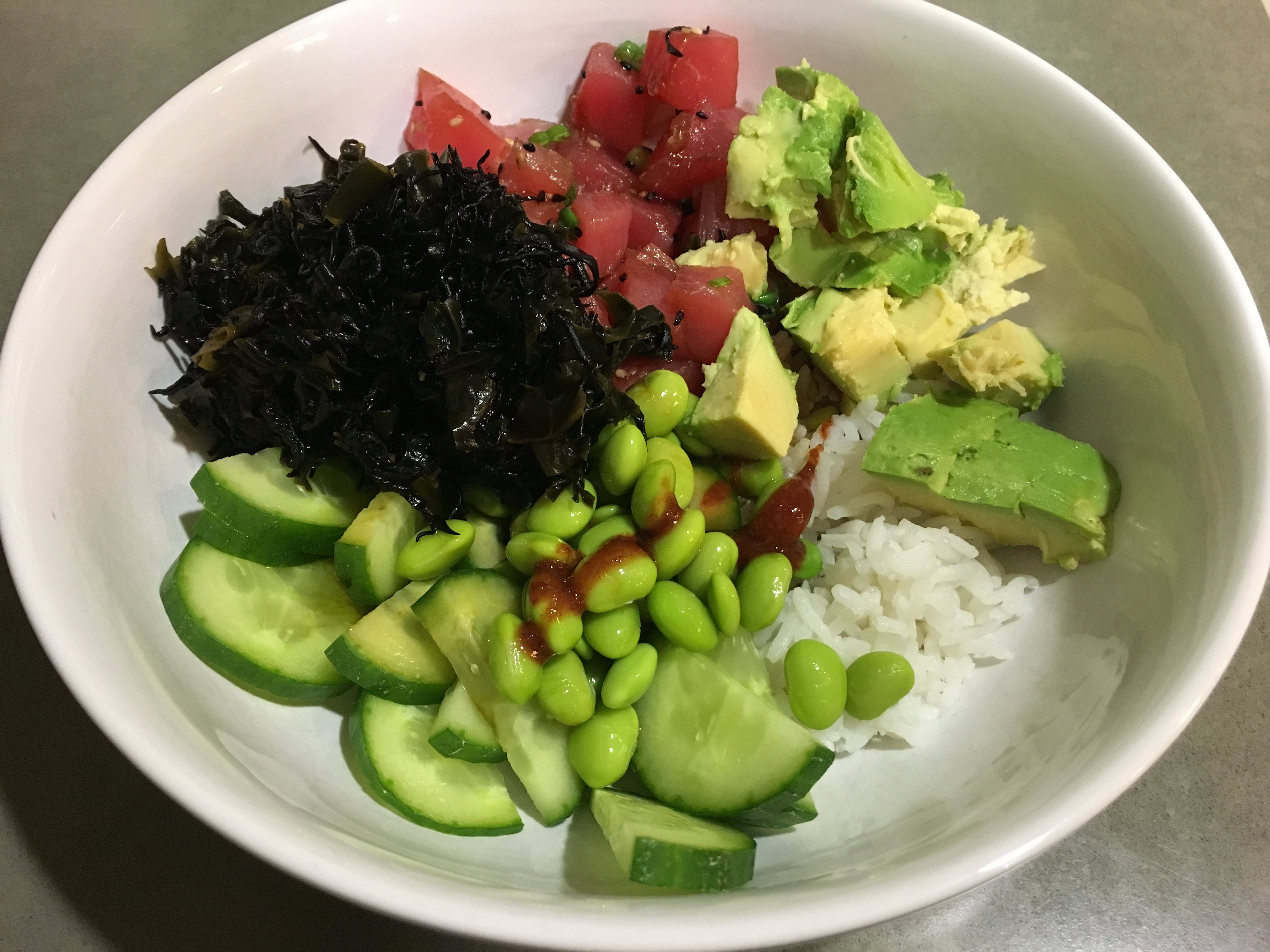 Kyle's serving didn't have cucumber, but everyone tried the seaweed salad and liked it so yay!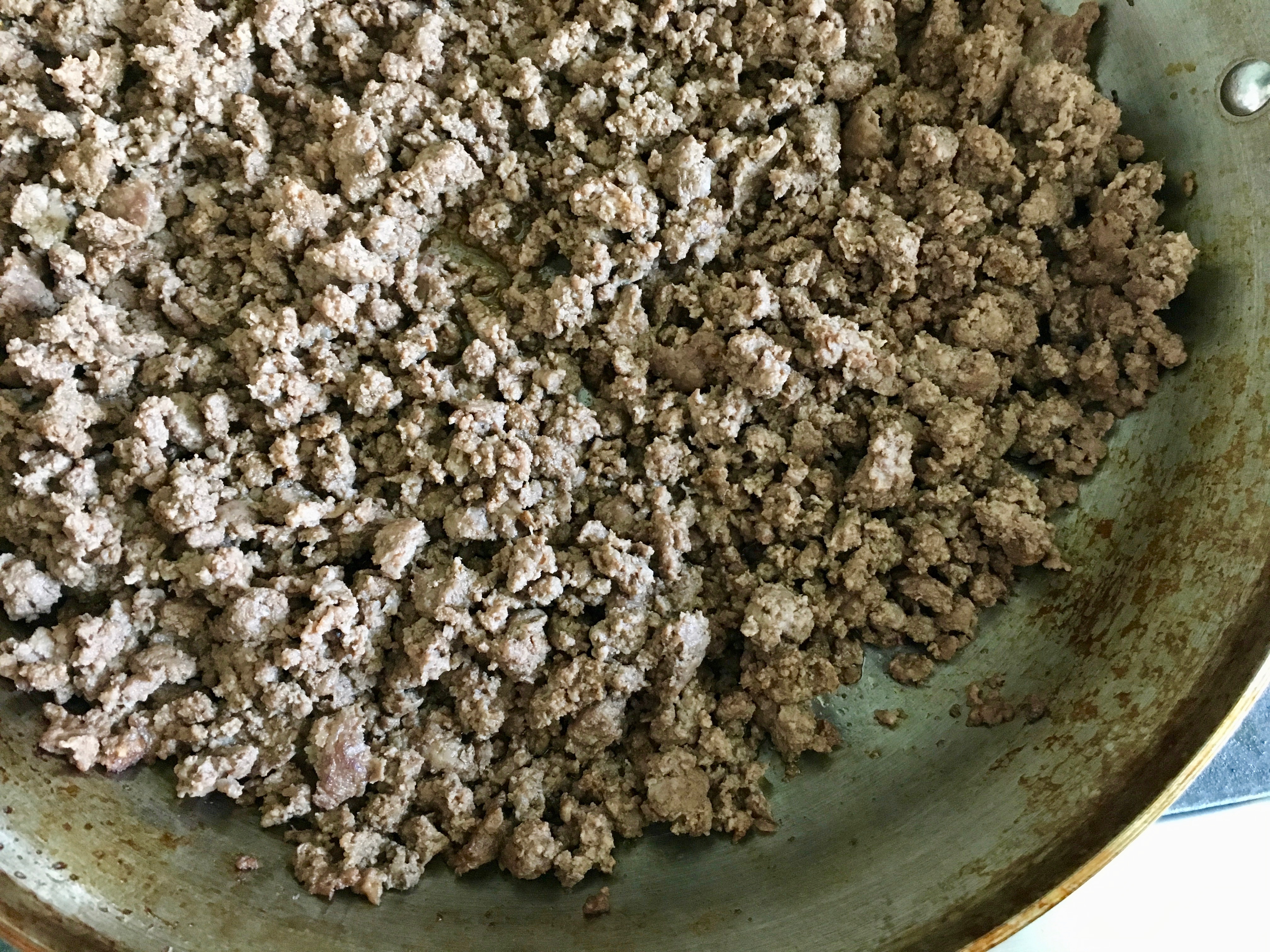 The next TWO nights were taco nights.   Back to back.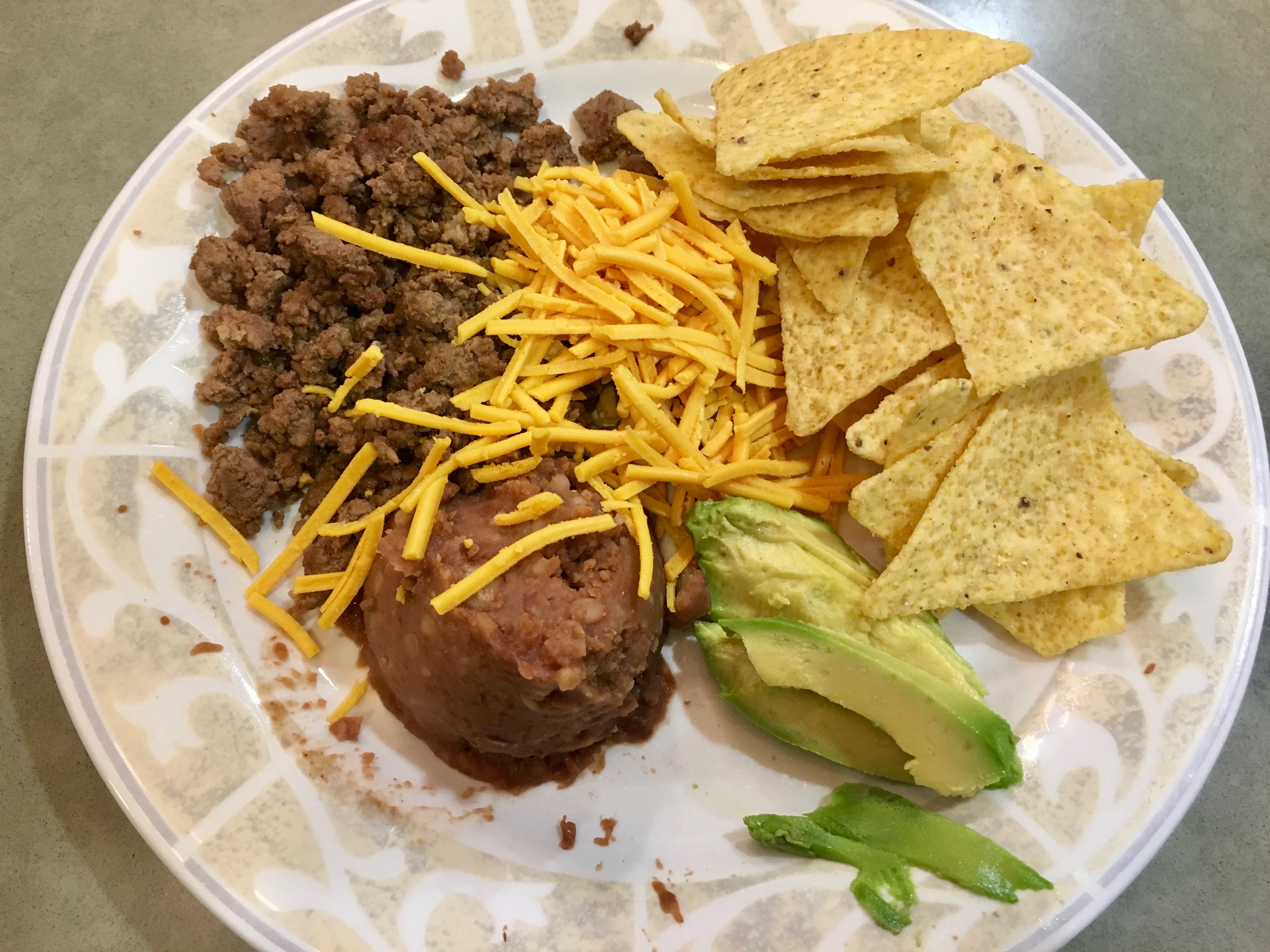 Although we ran out of taco shells one night so I just had chips.  Huge sacrifice, I know…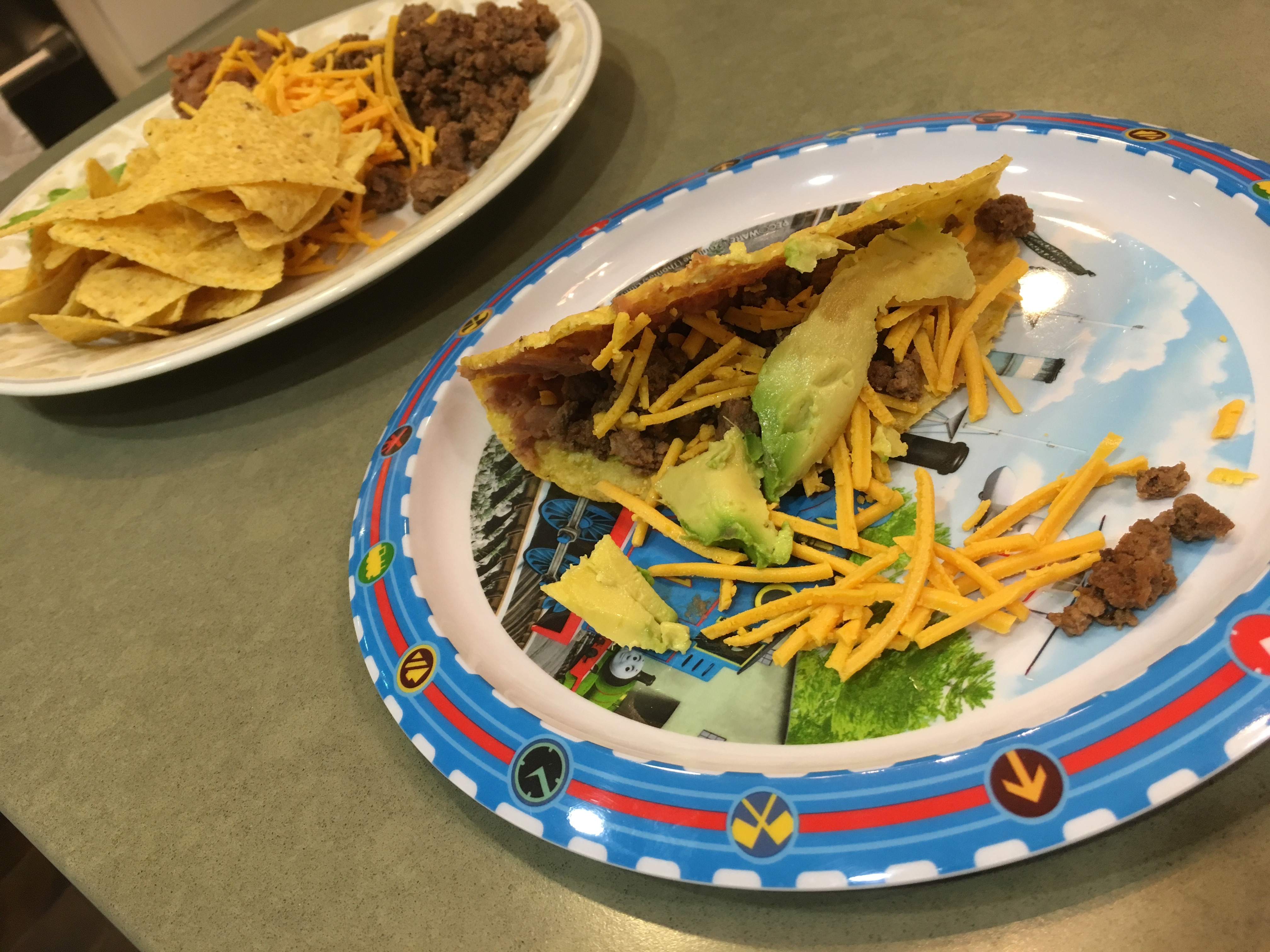 Kyle was gone the second night, and I wasn't in the mood to cook so it was a no brainer.  I mean, I knew the kids would eat tacos (and we had all the leftovers!) so why not!?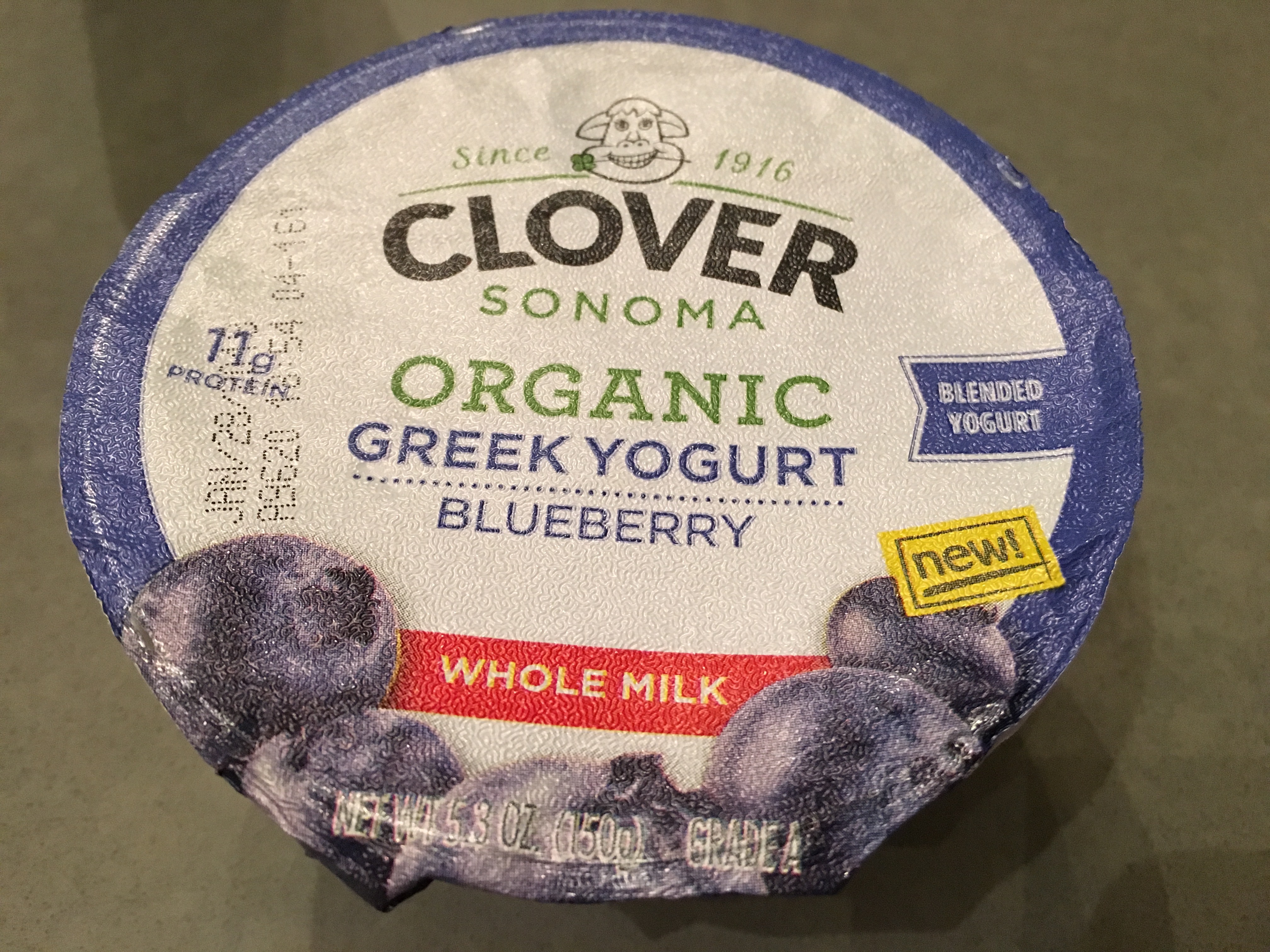 This is a new kind of yogurt I used for P's doses.  Had he been healthy, I bet he'd like it.  He barely ate his taco though, so that's pretty telling…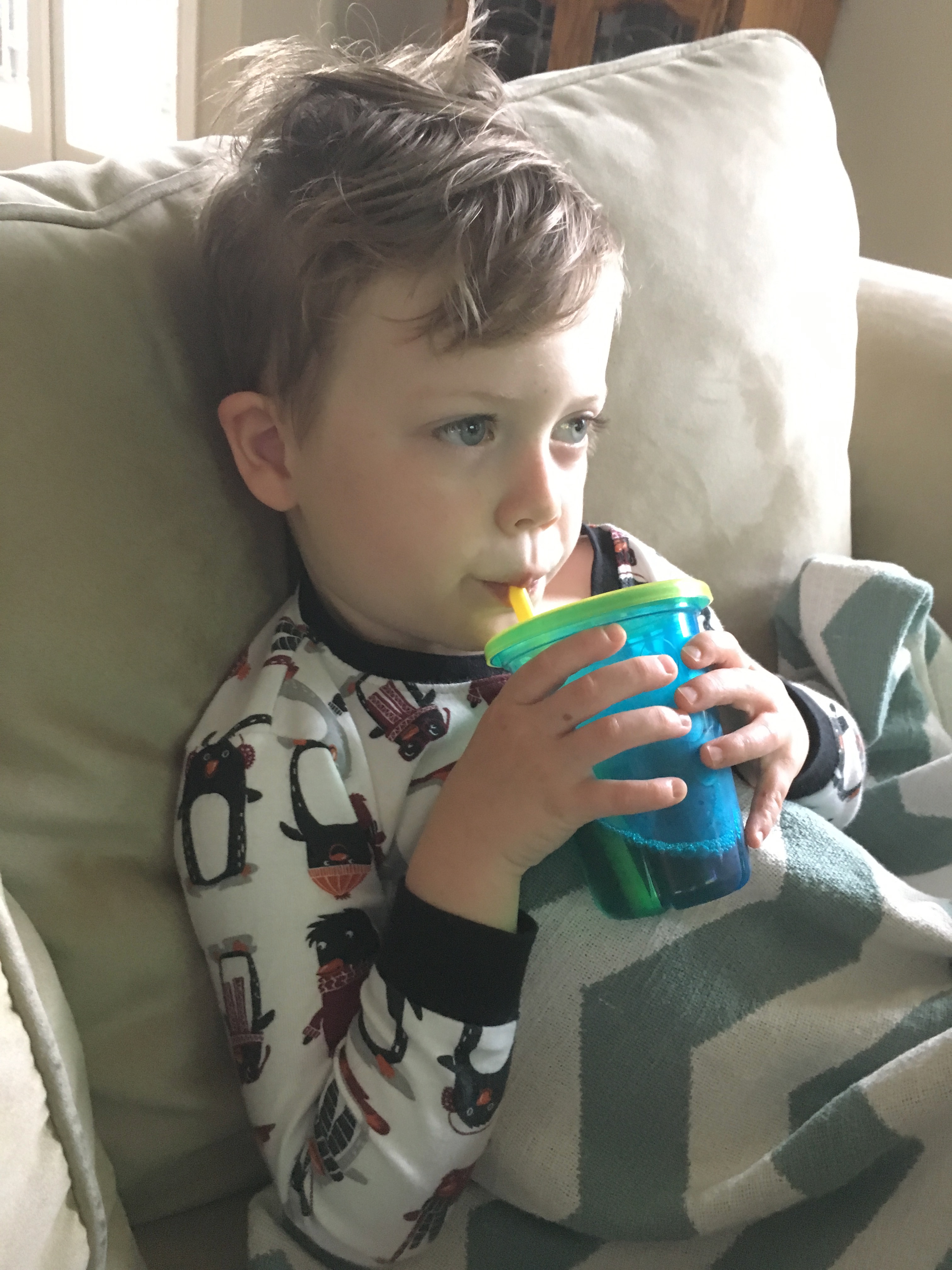 He has probably had juice fewer than twn times in his life (maybe not, since it's in Jamba smoothies, but you get the point), but he didn't eat annnnnnything on Friday but juice, so juice it was.
I also called his allergist on Friday because I was getting nervous about his dosing schedule (+ lack of appetite + run down immune system).  They thought it was a good idea to drop his peanut dose to the previous 1.5 grams he was on for at least a few days until his immune system is back up and running.  Fingers crossed that helps him get over the hump this weekend.  We only have a few more OIT appointments until he graduates but with all the winter colds, we may never get there!!!!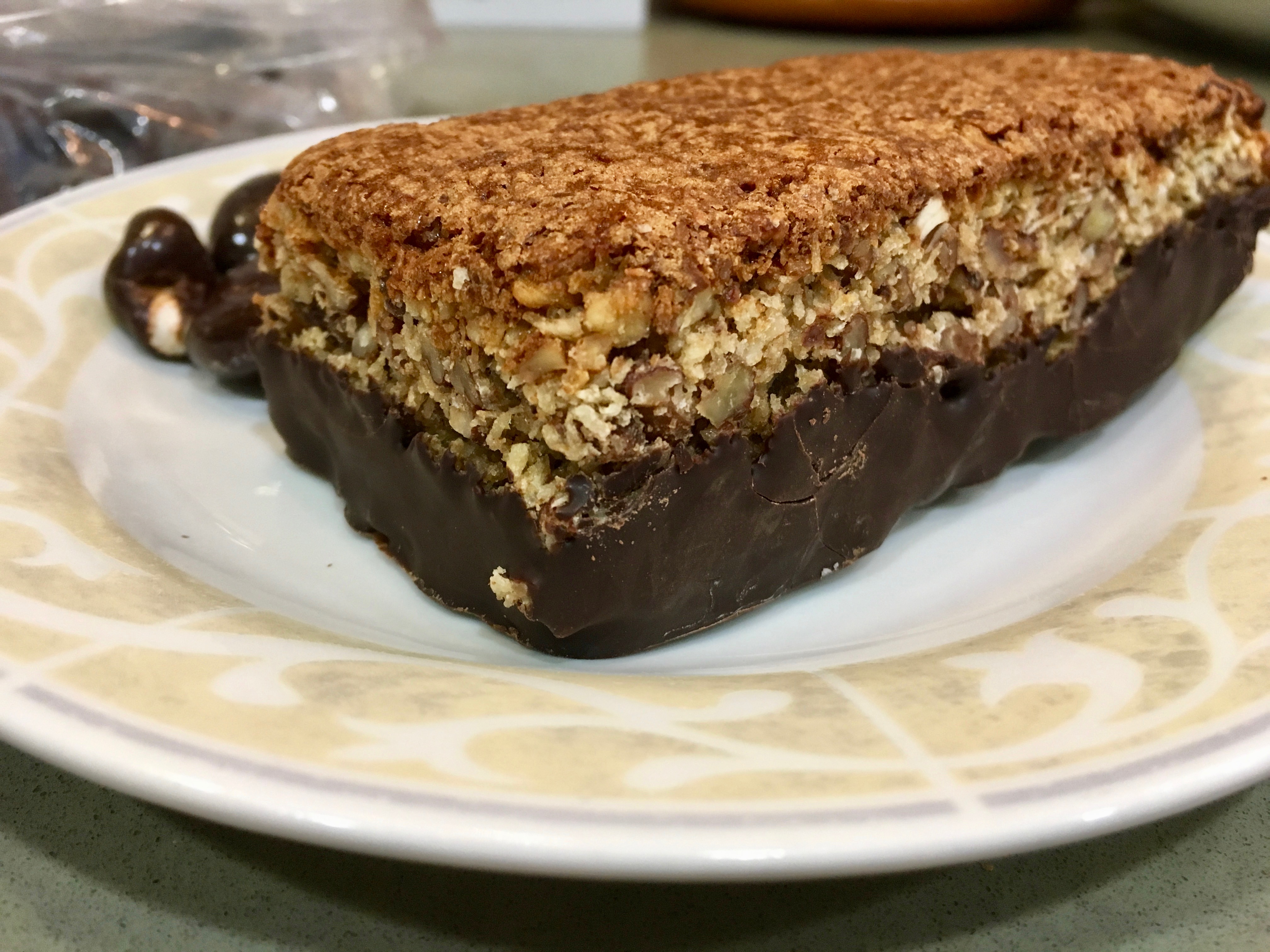 I stress ate this entire bar for dessert.  And some chocolate covered walnuts and almonds.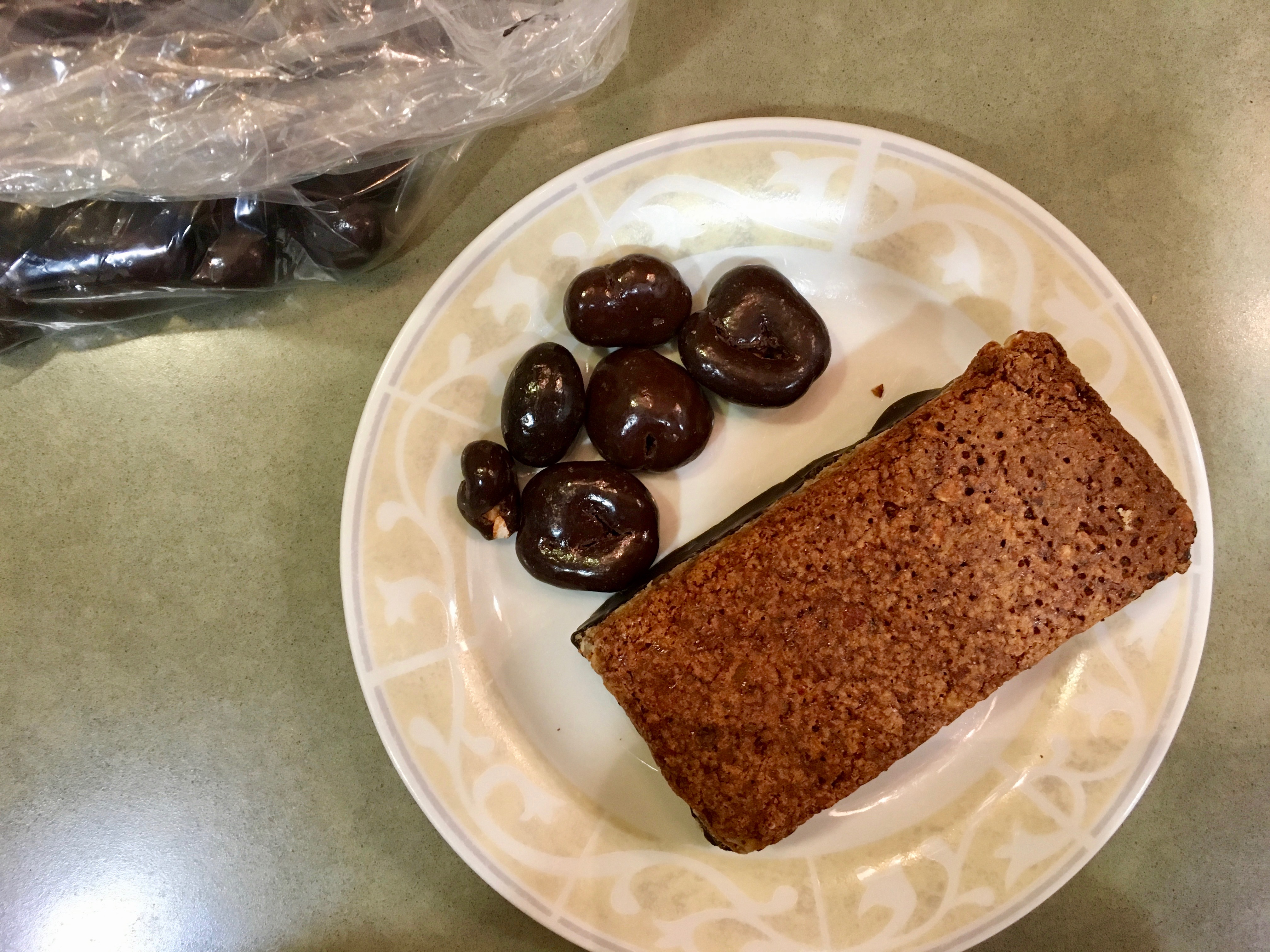 I was planning on only having half of the bar, but you know how THAT goes…
It was SO good though.  I don't even know what was in it – I bought it on impulse at Better Buzz because it looked amazing on top of it's little gluten free shrine at the register.  It was chewy and fluffy and nutty and chocolatey and basically heaven.  The almond extract flavor put it over the top.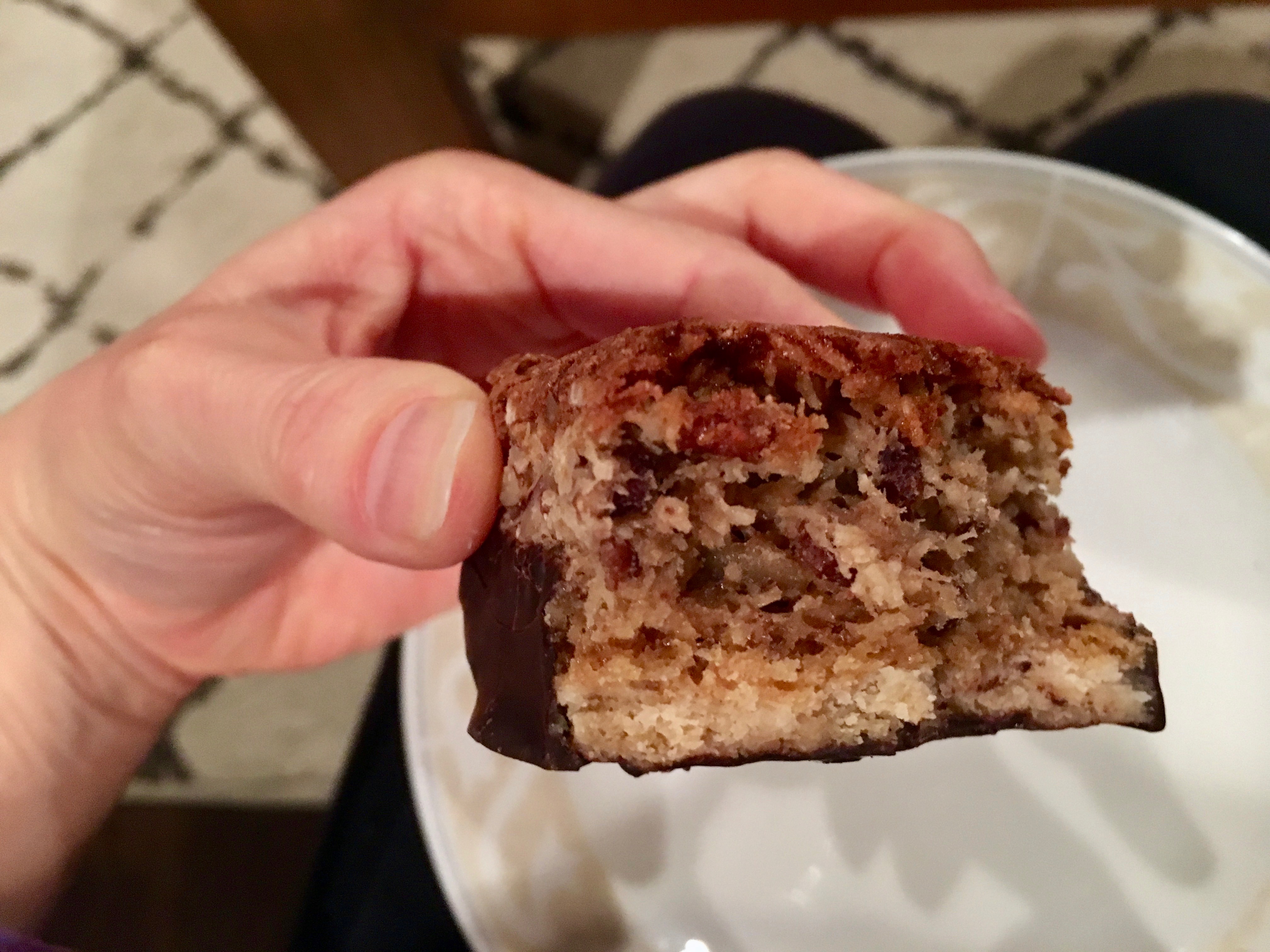 Wow.