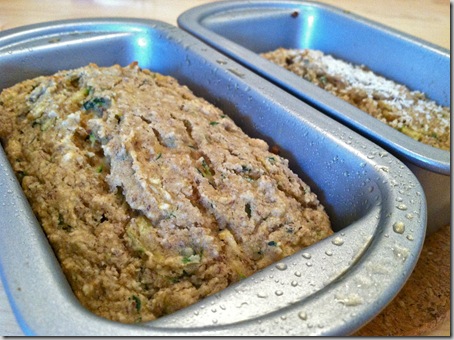 Zucchini Mini Loaves [vegan, gluten free]
Ingredients:
1 zucchini, shredded
1 cup oat flour
1/2 cup almond flour
2 tbsp ground flax
1 tsp baking powder
1/2 tsp baking soda
1/4 tsp salt
1/3 cup Suzanne's Specialties brown rice syrup "honey" (or maple syrup)
1/4 cup oil (canola or coconut)
optional: shredded coconut, carob chips, walnuts, etc.
Directions:
Pre-heat oven to 375.
Shred zucchini.  In a large mixing bowl, add the rest of ingredients.  Mix and add in the zucchini.  Let the batter sit for a few minutes (to give the flax some time to "gel").
Add whatever mix-ins you'd like, I kept one loaf plain and added carob chips and coconut to the other.
Pour into two mini loaf pans (sprayed with non-stick).  Bake for 25 minutes on 375 degrees.
Remove and let cool. 
As you can see, one zucchini yields quite a bit.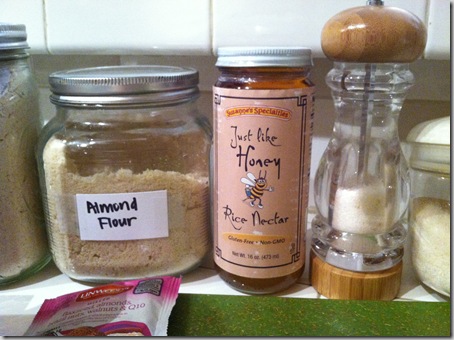 Here's a close-up of the rice nectar.  It's gluten free, non-GMO, and vegan.  Just Like Honey, but better!
I also used Linwoods ground flaxseed, almonds, brazil nuts, walnuts & Q10 in place of ground flax.  It gave the bread a nutritional bang and it's so easy to use because it's already ground (and still maintains it's freshness and gel-ability).  But if you're not into nuts or can't find Linwoods' products near by, ground flax will work just as well.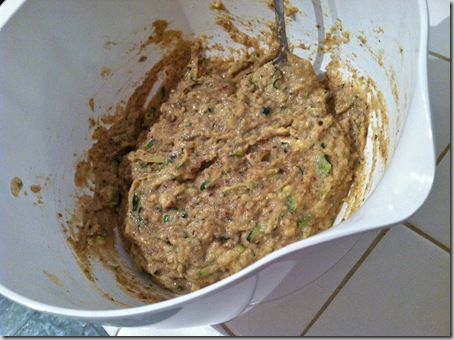 Now that's a tasty batter.
One had carob chips and unsweetened shredded coconut, one was plain jane.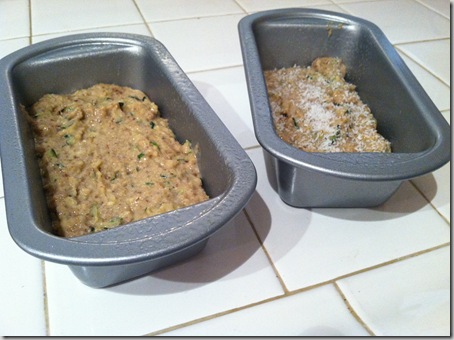 I don't have many pics of the final product, but it's a dense sticky bread that is definitely nutrient and flavor packed.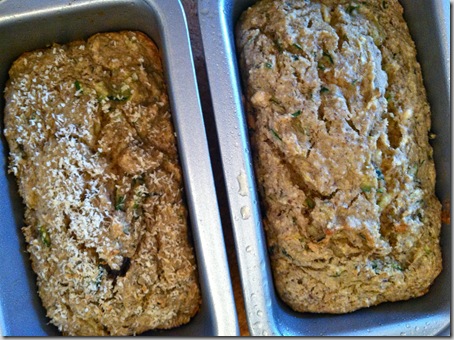 Almond flour in quick breads is so fantastic.  It makes things less bread-y and more gooey, which I love.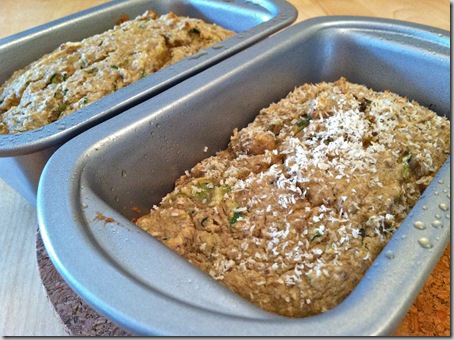 Enjoy!