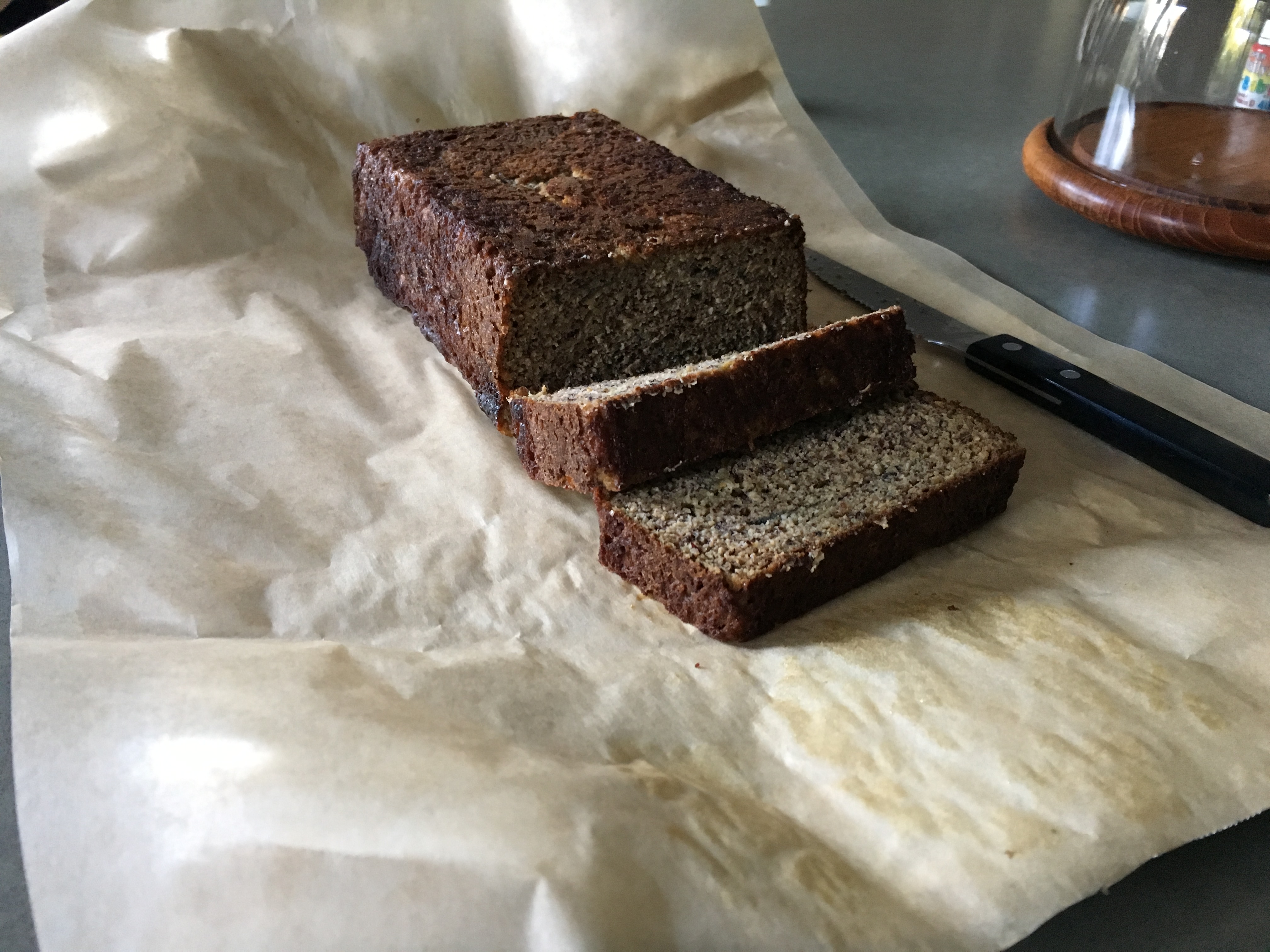 Now that P has outgrown his almond allergy I am thrilled to be baking gluten free (AND grain free) goodies for us all to share.  In terms of GF quick breads, I'm more into almond flour as a base than coconut or rice flours or various starches.
They are more mmmmoisture packed.  Dodged the M word there.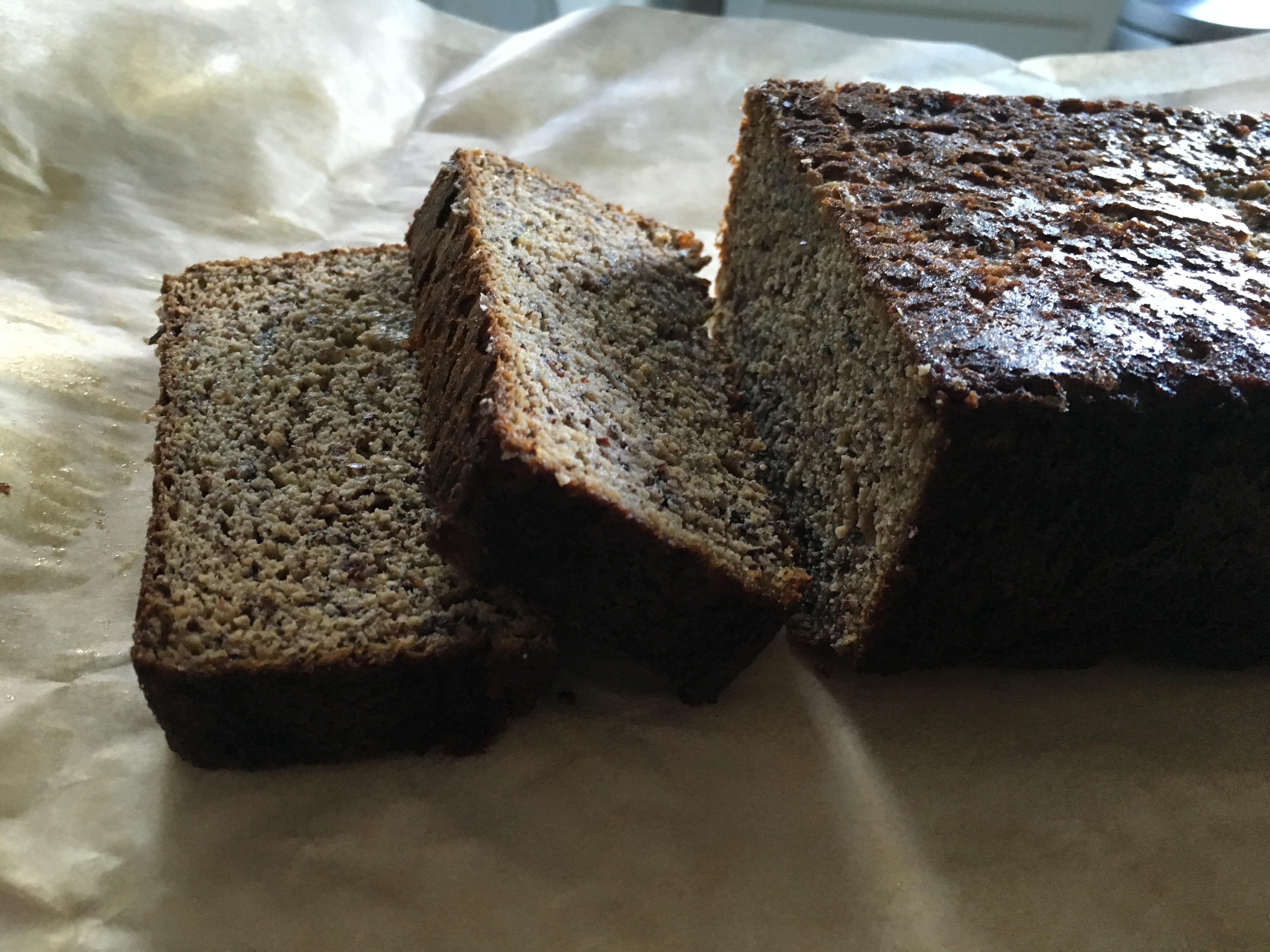 Here's a great recipe that helps use up the last bits of pumpkin from the can that you used almost all of.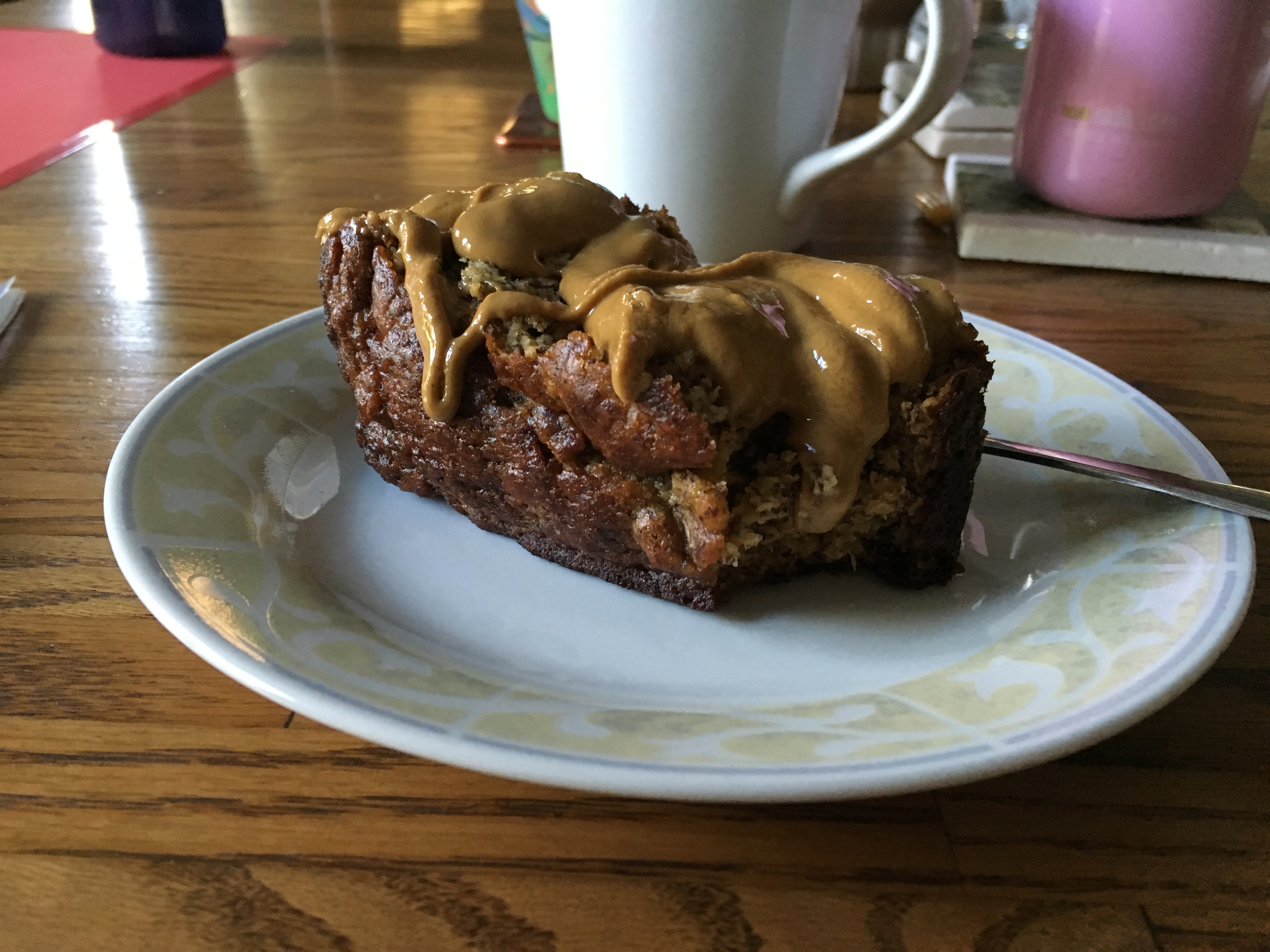 Sugar free and grain free banana pumpkin bread [soy free, dairy free, peanut free, gluten free]
Ingredients:
2 large ripe bananas, mashed
1/4 cup pumpkin puree
3 eggs
1/4 cup shortening
1 tbsp vanilla
1 tbsp NuNaturals liquid stevia simple syrup
2 cups almond flour/meal
1 tsp baking soda
1/2 tsp salt
Directions:
Pre-heat oven to 350 degree F.
Mash bananas.  Add in the rest of the wet ingreds (pumpkin, shortening, eggs, vanilla, and stevia) and stir until combined.
Add dry ingredients (almond flour, baking soda, and salt) and mix until uniform.
Pour batter into a large greased baking loaf pan.
Bake for 35-40 minutes at 350 degrees F.  Let cool in loaf pan before removing and slicing.
Enjoy!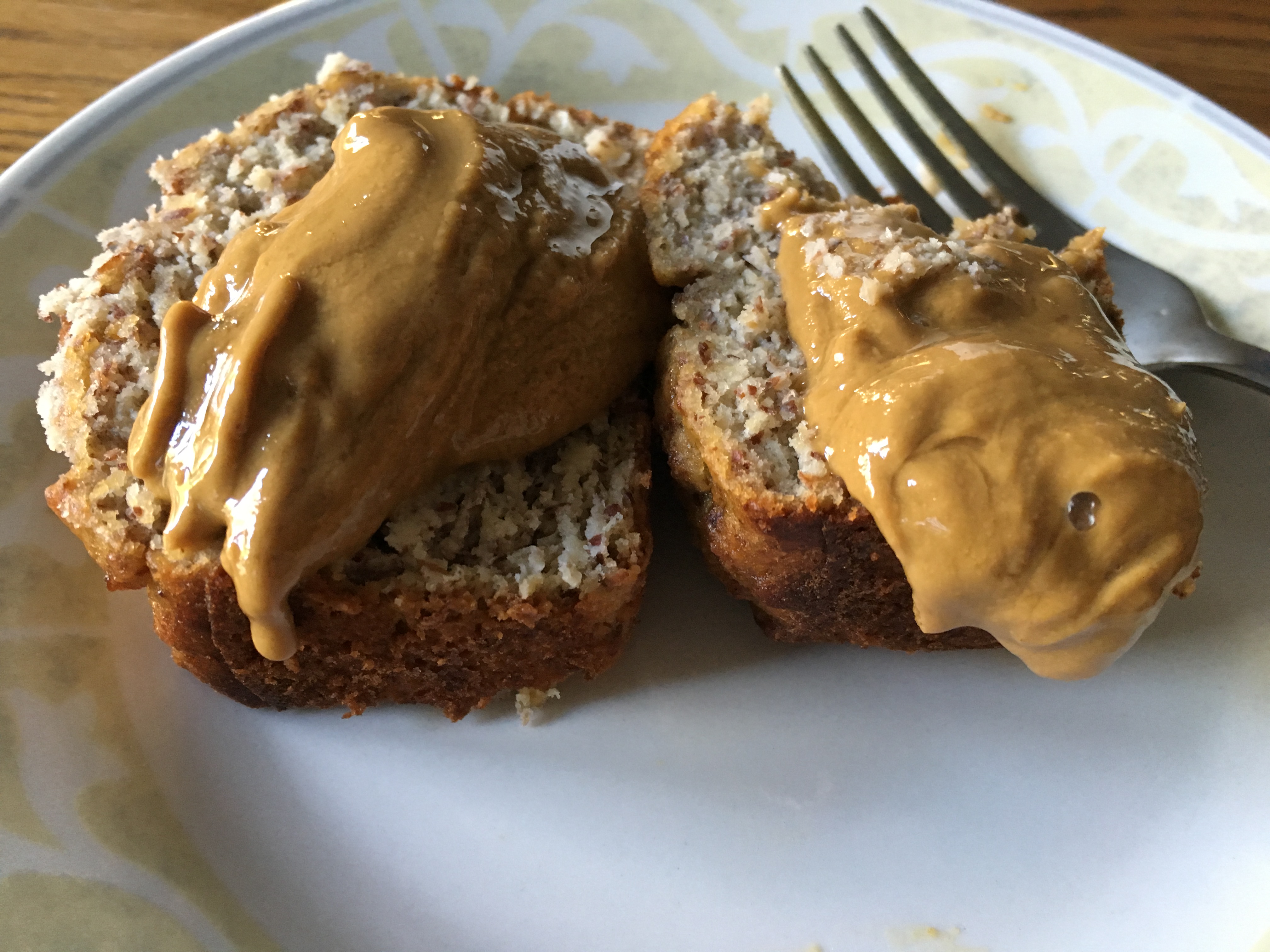 As you can see, I've been heaping gobs of sun butter on top.  P has been eating his with Earth Balance (or plain).  It's really ridiculously fluffy and not remotely dry, so it's easy to eat without any toppings.  However, I wake up with a crazy appetite so I need kcals in me asap as soon as I finish nursing my babe and then squeezing in my workout.  Hence the piles of seed butter.
Psst…the shortening I use it this one.
I get it from Thrive for way cheaper than you can find it in stores.  I love the flavor of it and I've been baking with it almost as much (or more?) than I have with coconut oil lately.  I keep it in the pantry so it's super soft and spreads like buttah…meaning it can replace butter or Earth Balance in any other use as well.  Now you know.
And the other super fun ingredient in the recipe is this guy…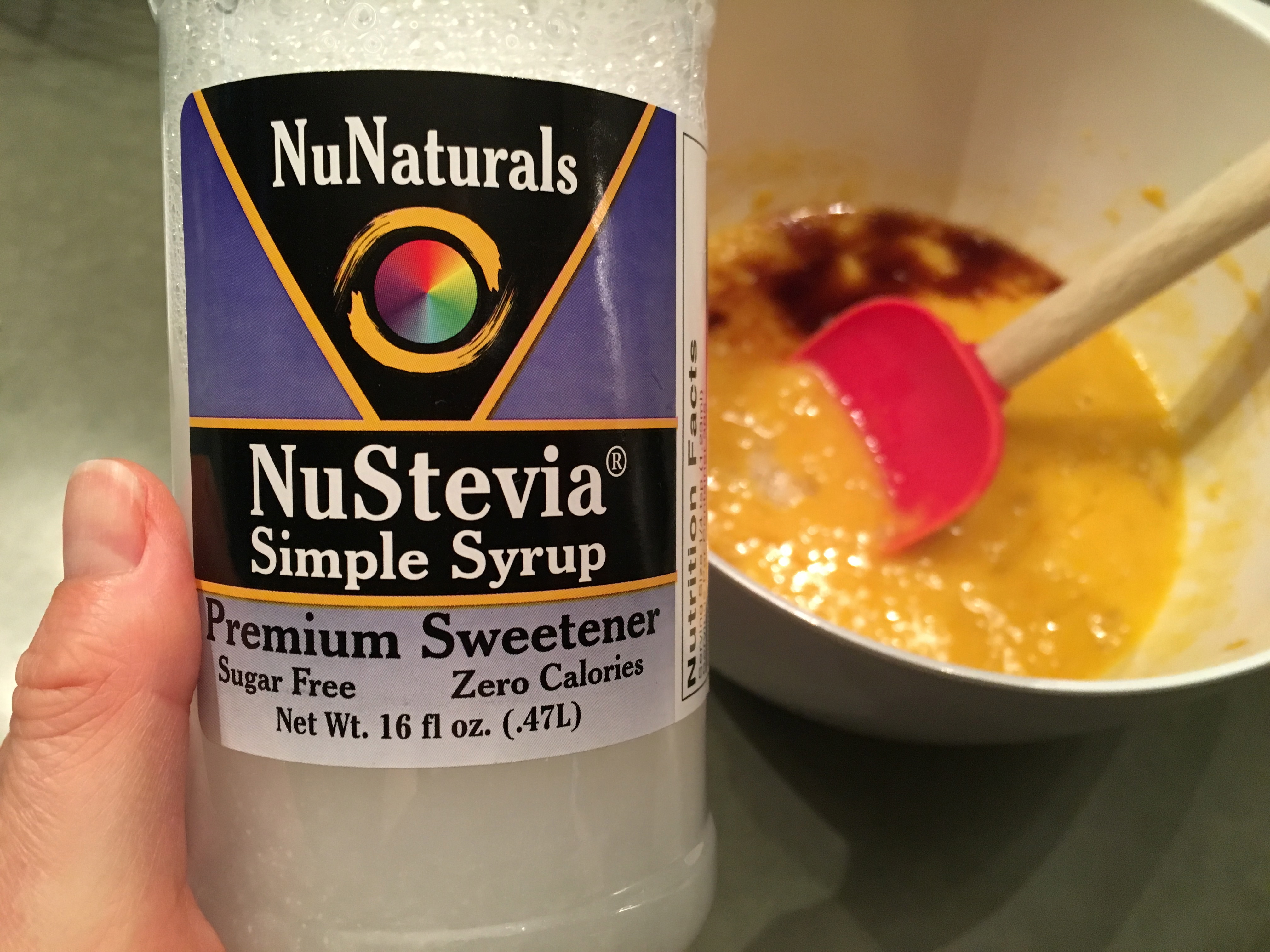 Which I have been loving all summer long (in fresh squeezed lemonade!) and now am figuring out ways to use it with my Fall recipes.  A little goes a long way, so it's a fantastic thing for your pantry.
Want to win some?  I figured as much.
Lucky for you NuNaturals is generously offering FOUR (!!!) readers the following:
one bottle of the Vanilla Stevia Liquid
one 50 pkt box of NuStevia White Stevia Powder packets
one bottle of Sugar-Free Cocoa Syrup
one bottle of the new Simple Syrup
In addition, they are including a FREE BONUS package in all 4 winner's selection (this is a $70.00 retail value!).
The contest is open to everyone – international people too!!! [No PO boxes though]
There are a few ways to enter, and you get an entry with each thing you do so pay attention…
(1) leave a comment telling me your favorite thing to bake with NuNaturals stevia
(2) visit the NuNaturals Facebook Page and "like" them, then comment here to let me know you did so
(3) tweet about this giveaway mentioning @elisehippie and @nunaturals
(4) link to a recipe that includes a NuNaturals product (either in the comments or if you have a blog you could create your own post)
I WILL ANNOUNCE THE WINNERS ON OCTOBER 23, 2015.  Get inspired.  Get baking.
FYI you all can receive discounts on orders placed on their website (enter the discount code BLG1215 for a 15% discount on your ENTIRE ORDER!).  This discount remains effective until DECEMBER 31, 2015.  Online ordering customers also receive free shipping to the CONTINENTAL US on all orders over $35.00 after discounts.
*This giveaway is being hosted by NuNaturals.  All opinions are my own.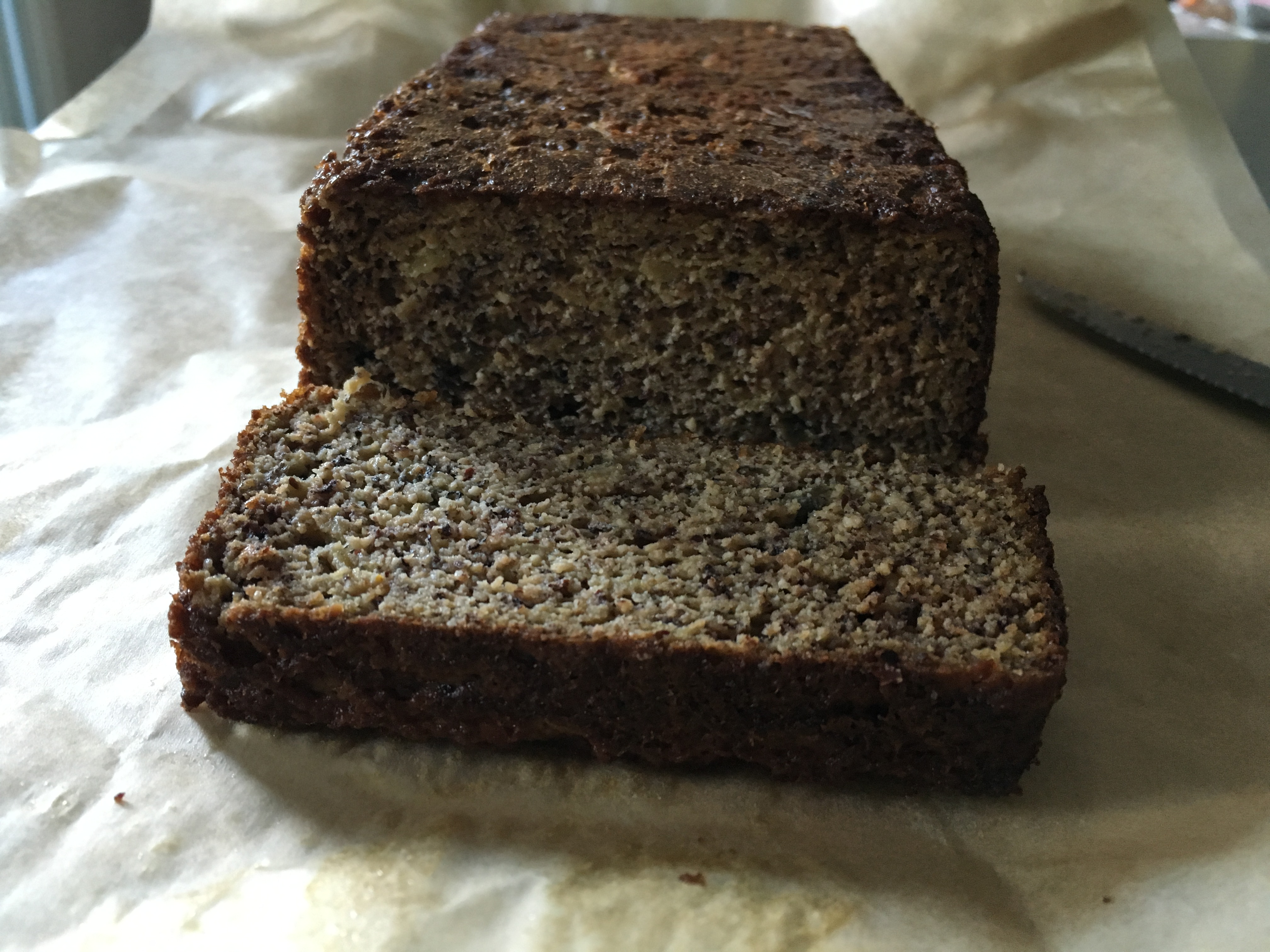 Mmmm.
Elise October 16, 2015 Uncategorizedgiveaway, recipe Read more >