The idea of putting something hot into a blender?  Ummm…side eye…orrrr…not?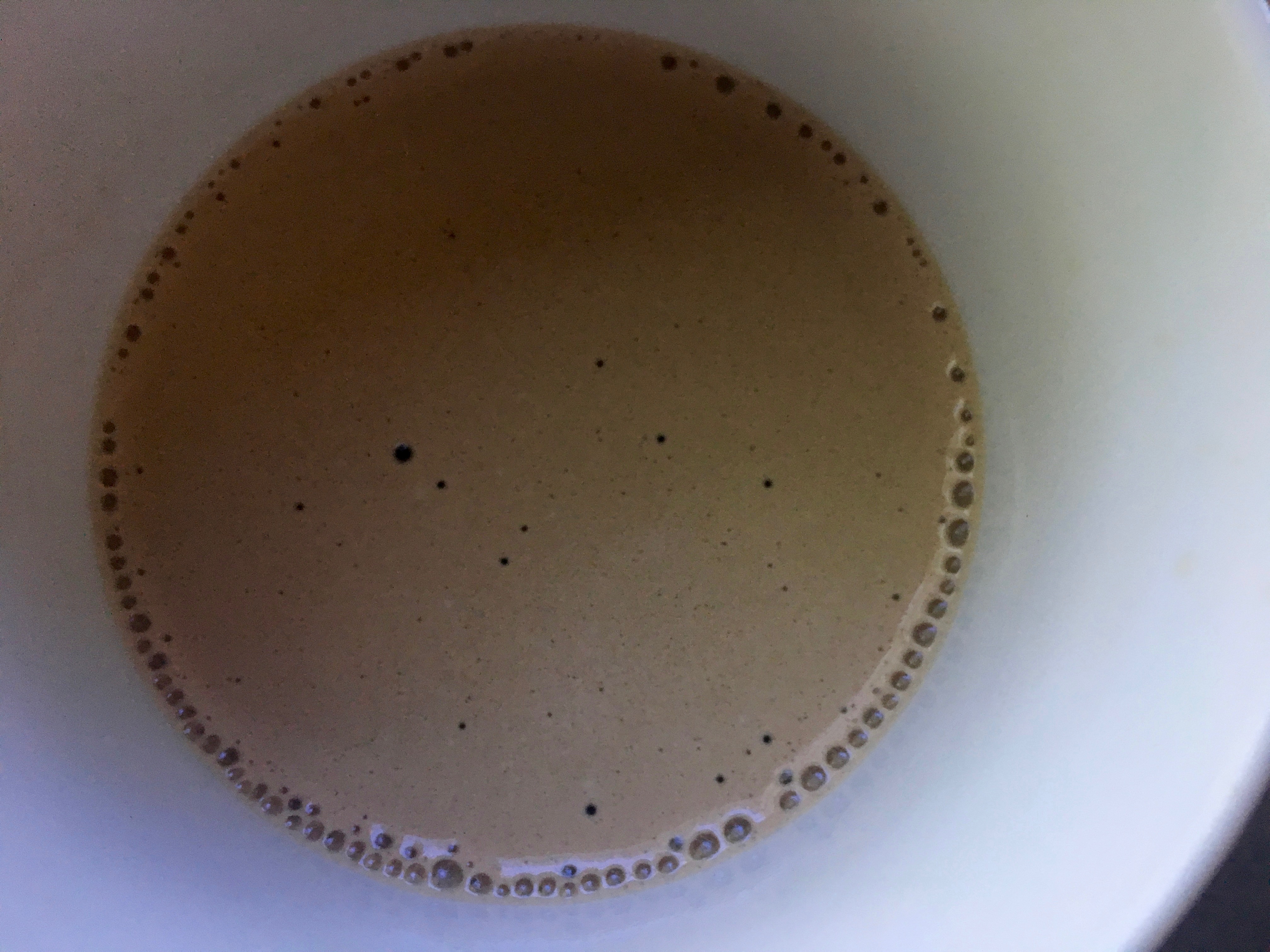 To be honest, the reason I never looked into the whole bulletproof coffee thing (and all the iterations of recipes that have been born since that one was trademarked) wasn't because I thought butter and coffee shouldn't mix (I don't, nor do I think it's an adequate replacement for breakfast, but that's not the main issue), but because I feared whizzing steaming coffee would end in some kind of disastrous burn.
Turns out, it's not as scary as I thought.  Not at all.  But!  Ever since doing it, I've come up with a short cut that others with similar steamy blender aversions may appreciate.  So I thought I should share.
First things first, I don't do dairy, so coconut oil is my fat of choice.  And I've fallen in LOVEEEE with Sports Research's products.  Remember how I'm using their collagen peptides in my smoothies?  Their products are top quality.  So now I'm all into the MCT oil.  It's made from organic coconuts!  And unlike other supplements I've taken in the past, it doesn't have any fishy stink, whatsoever.  It's pure MCT oil sourced from non GMO coconuts (in a BPA free container too), so of course it's vegan and gluten free.
For me, 1 tsp of oil is plenty, since I'm not looking at this drink as a meal replacement. Much more than that can lead to some GI effects anyway (anyone who eats coconut oil regularly knows what I'm talking about). From a supplemental standpoint, coconut oil has soooo many awesome health benefits.  And that has a lot to do with the oh so popular medium chain triglycerides, aka MCTs.  Man are these guys getting their moment in the spotlight!  I'm having flashbacks to my college bio classes thinking about their glycerol backbone and three fatty acid chains. I won't go into any more nitty gritty chemical details, but suffice it to say, they are a decent source of energy, are reasonably easy to metabolize, and potentially promote fat oxidation (there are mixed studies). All good stuff!  And when sourced from quality places (ie coconuts), there's really no downside to including them in your diet.
Ok, the next thing I use is almond milk.  But you don't need much because it gets frothy in the blender and Somehow tastes like creamy magic without, well, cream.
And finally, liquid chocolate stevia.  You could do plain stevia, obviously, but I like the mocha thang this does.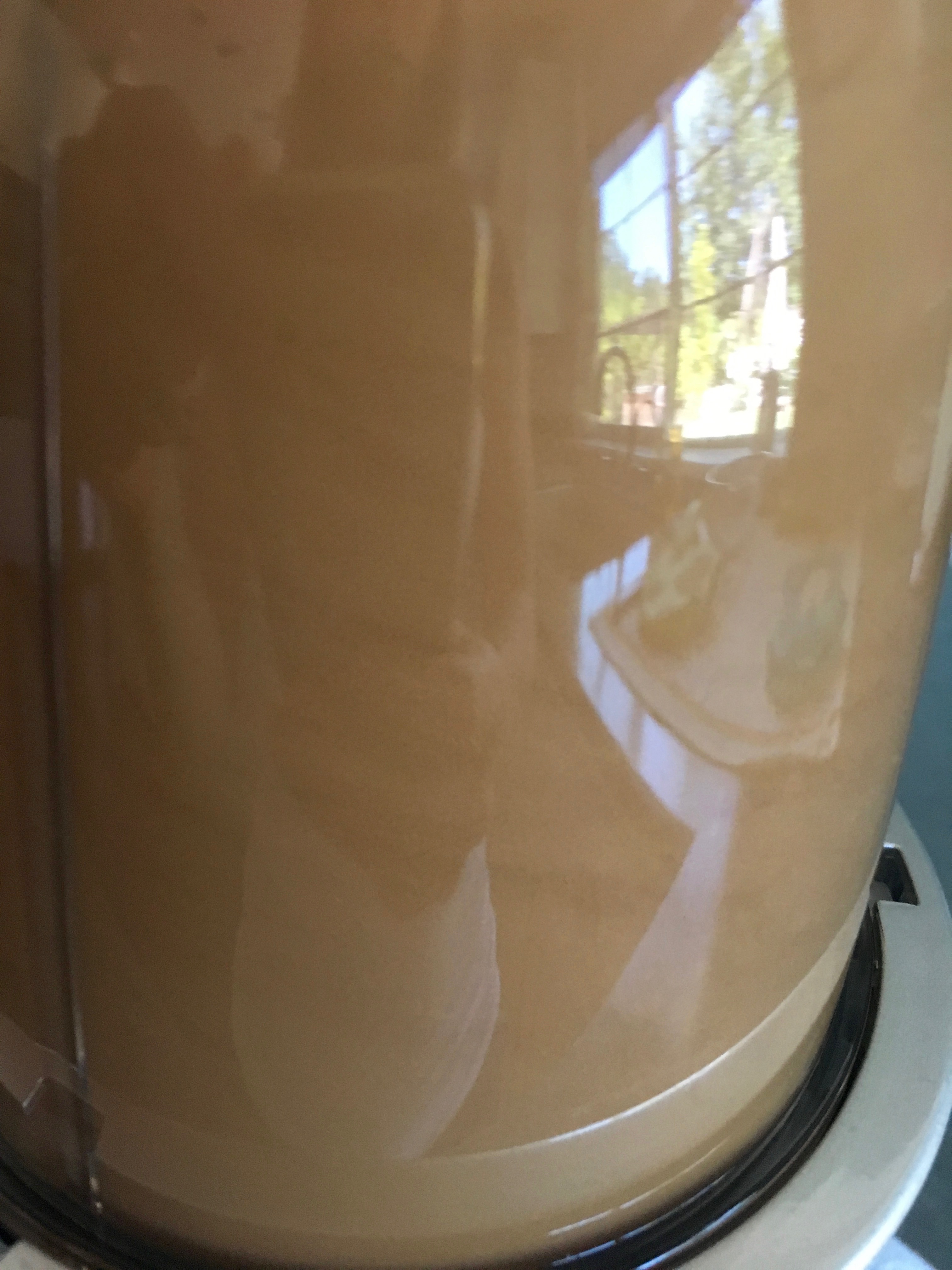 Here's the thing.  I use room temp coffee.  If you make your coffee fresh every morning, you can easily do this with hot coffee (in a blender with a vent) OR you could do what I do and use your (leftover) coffee from the day before.  I don't even keep it in the fridge (although making this with iced coffee is probably just as amazing).  I leave it on the pot and just pour it in the blender when I'm ready for a cup.  It's weirdly perfect at that temp.  And I'm saying this as a hot coffee loverrrrr. Maybe it's the summer heat.  Or maybe I'm on to something with this combo.  But whatever it is, this drink is bomb.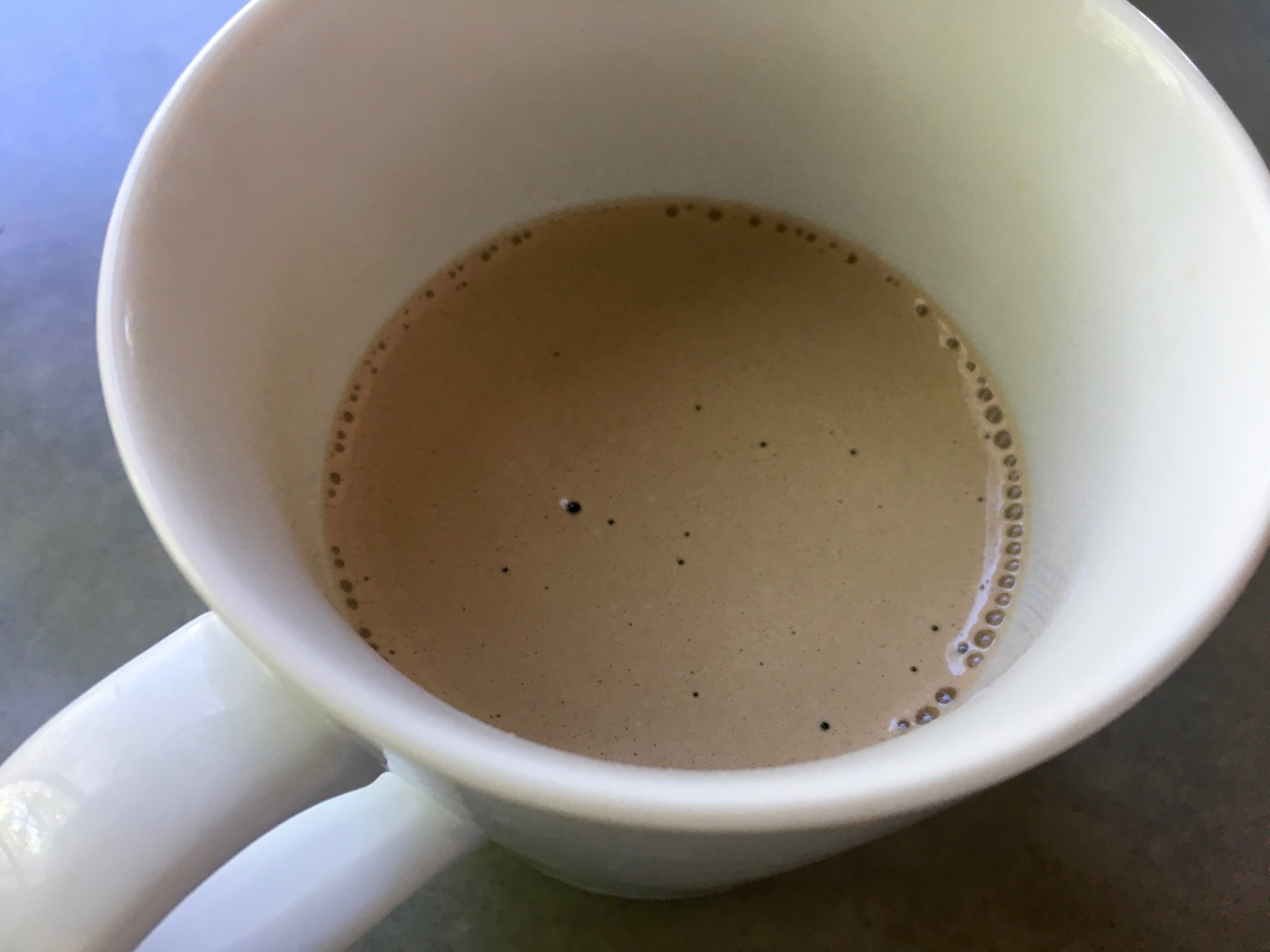 1 cup room temp / chilled coffee
1 tsp MCT oil (this one is made from coconut oil)
2-3 tbsp almond milk
3 drops liquid stevia (this chocolate is the best!)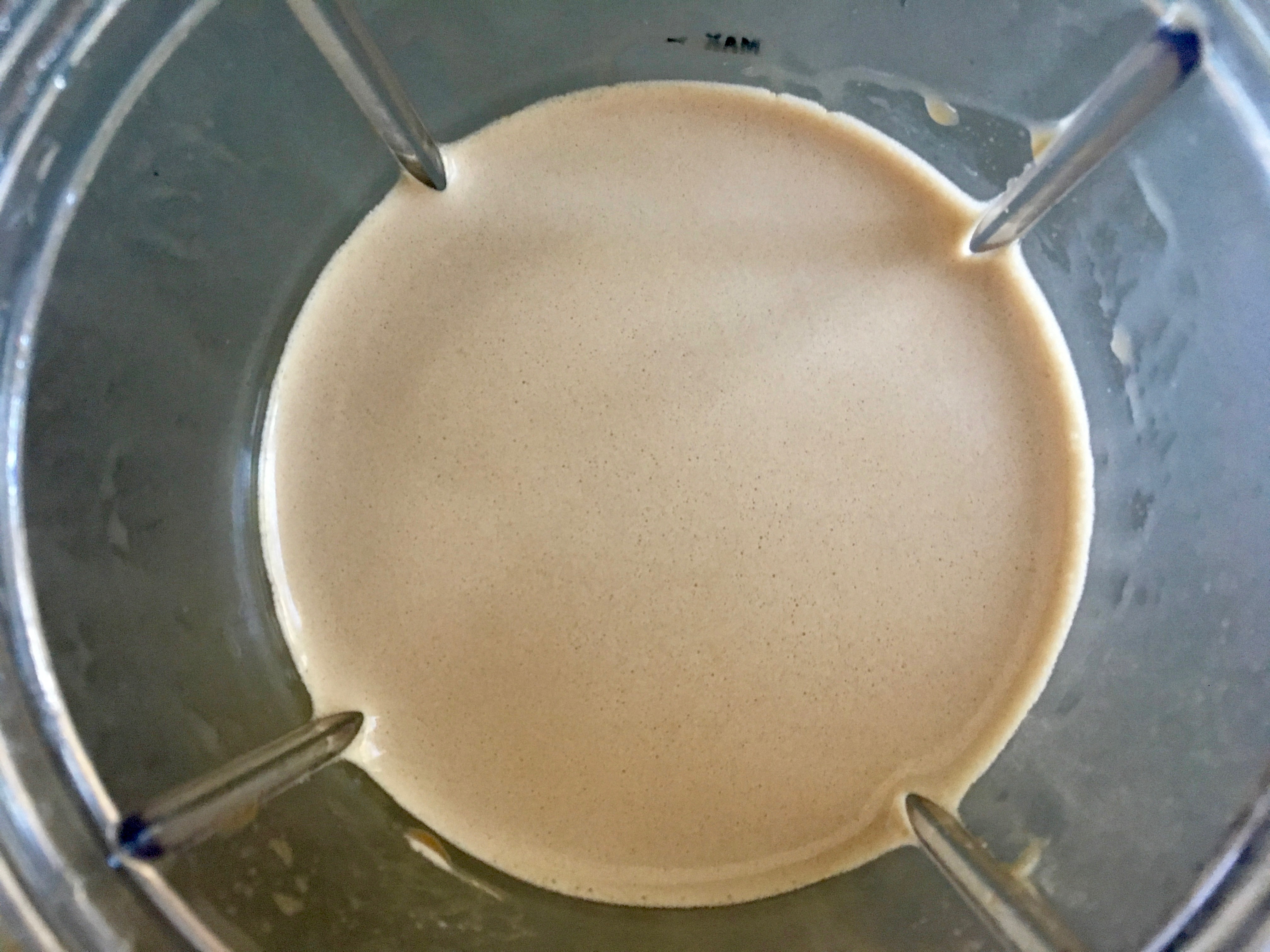 It gets so foamy and delicious you guys HAVE to try it!  It's definitely something I look forward to every morning…it tastes great and it's healthy 🙂