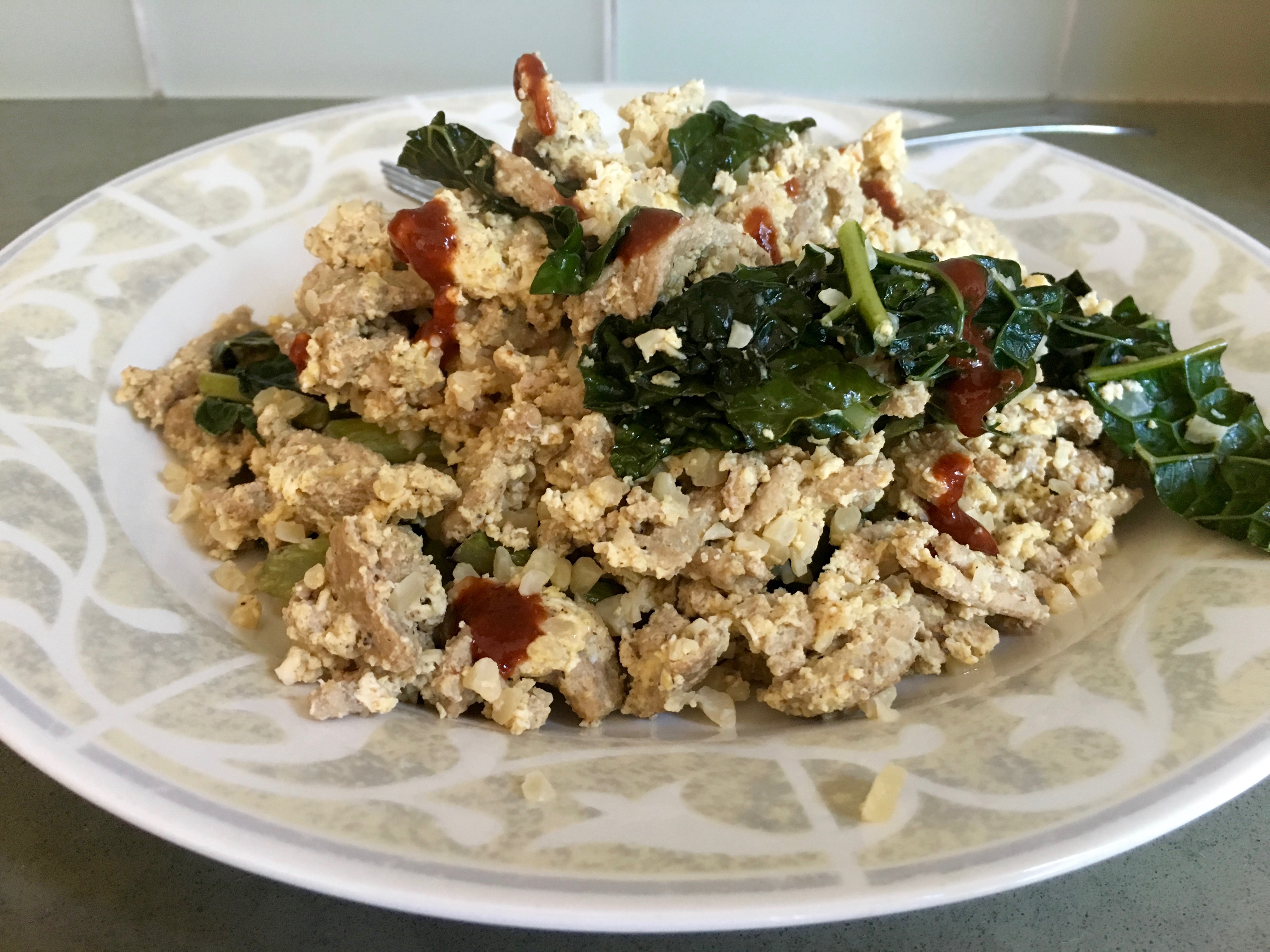 I made this up and it was amazing so I'm actually posting A RECIPE for you guys!  I'm not super sure but I think it's paleo and Whole30, in addition to being packed with veggies.
It is SO EASY.  It's made from things you likely have on hand.  At least mostly.  I dug the meat out of the freezer this morning because I realized I wasn't going to have time to get to the store and I needed a dinner game plan. I also had the riced cauli in the freezer, but you could swap in rice or quinoa if you want more carbs and don't have any reason to be grain free.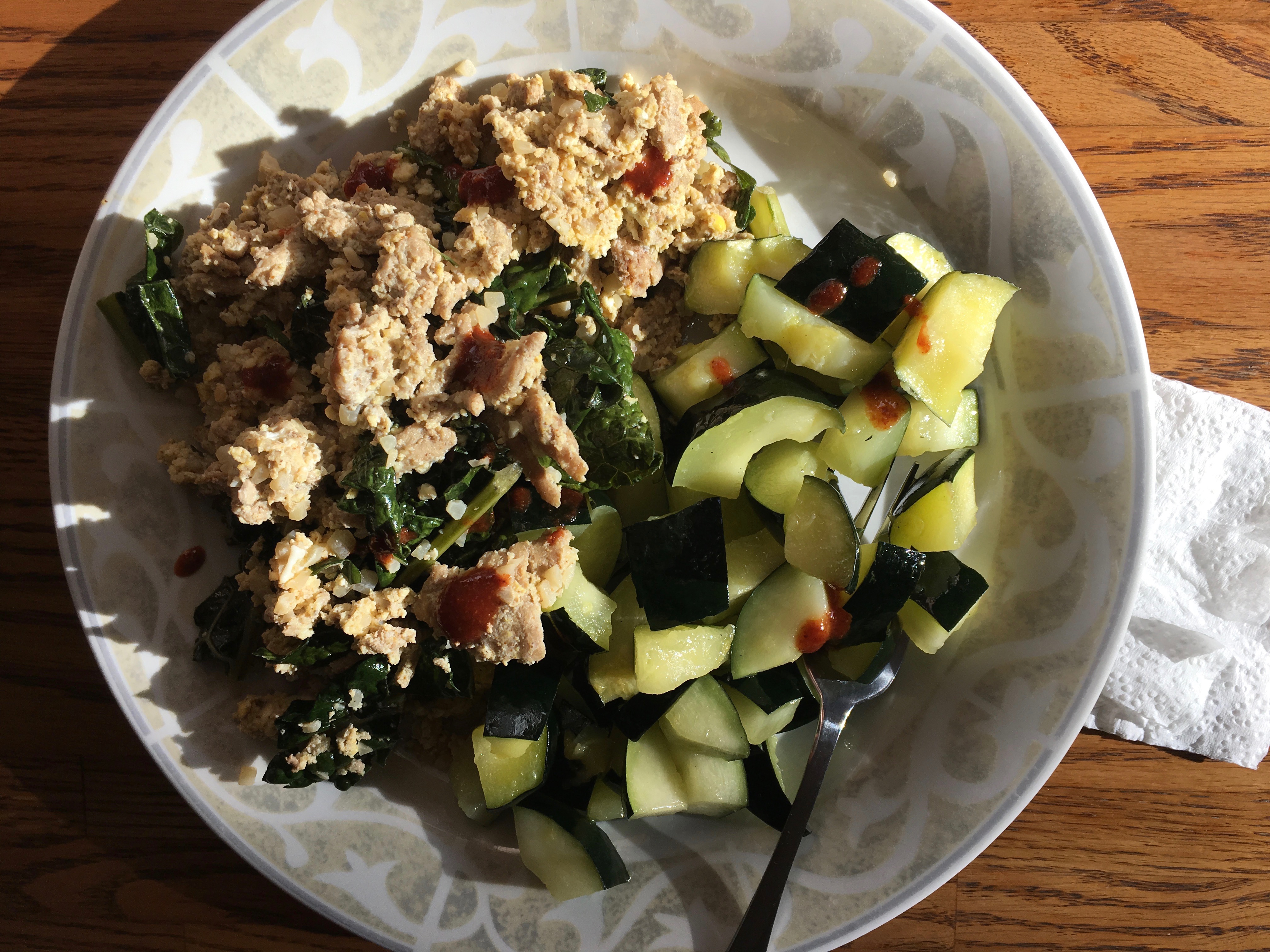 Ground Turkey Skillet with Chorizo Spices [gluten free, grain free, soy free, nut free, dairy free, sugar free]
Serves 4-6
1.5 lb organic ground turkey
1 tbsp chili powder
1/2 tbsp smoked paprika
3/4 tsp salt
1/4 tsp fresh ground pepper
2 tbsp olive oil
1 tbsp garlic infused olive oil*
8 – 10 oz (1- 1.5 cups) riced cauliflower
8 eggs
5 oz chopped kale
(optional) top with sriracha or hot sauce
*If you aren't concerned about fodmaps, add 1/2 tsp onion powder and swap garlic infused olive oil for 1 tsp fresh minced garlic while increasing the olive oil to 3 tbsp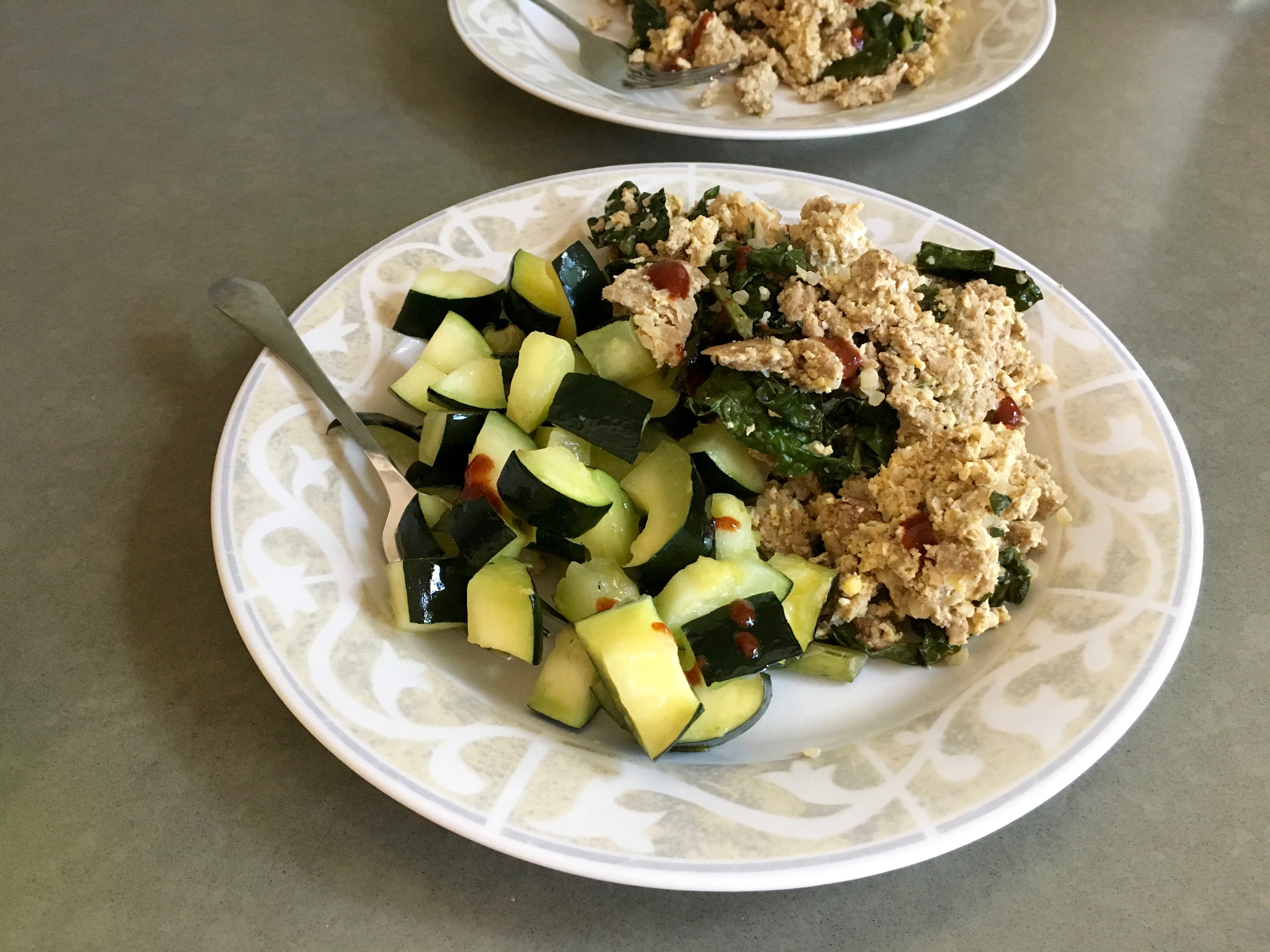 Directions:
Add oil to pan until it's hot and then add the ground turkey.  Once you've browned the meat, add the spices and cauliflower.  Let the cauliflower cook a few minutes and then add the eggs and mix well so it all turns into one big egg slurry.  Fold it all sporadically so the eggs cook throughout.  Add the kale and cover with a lid so the steam helps the greens cook.  After a bit you can remove the lid, mix everything together and serve.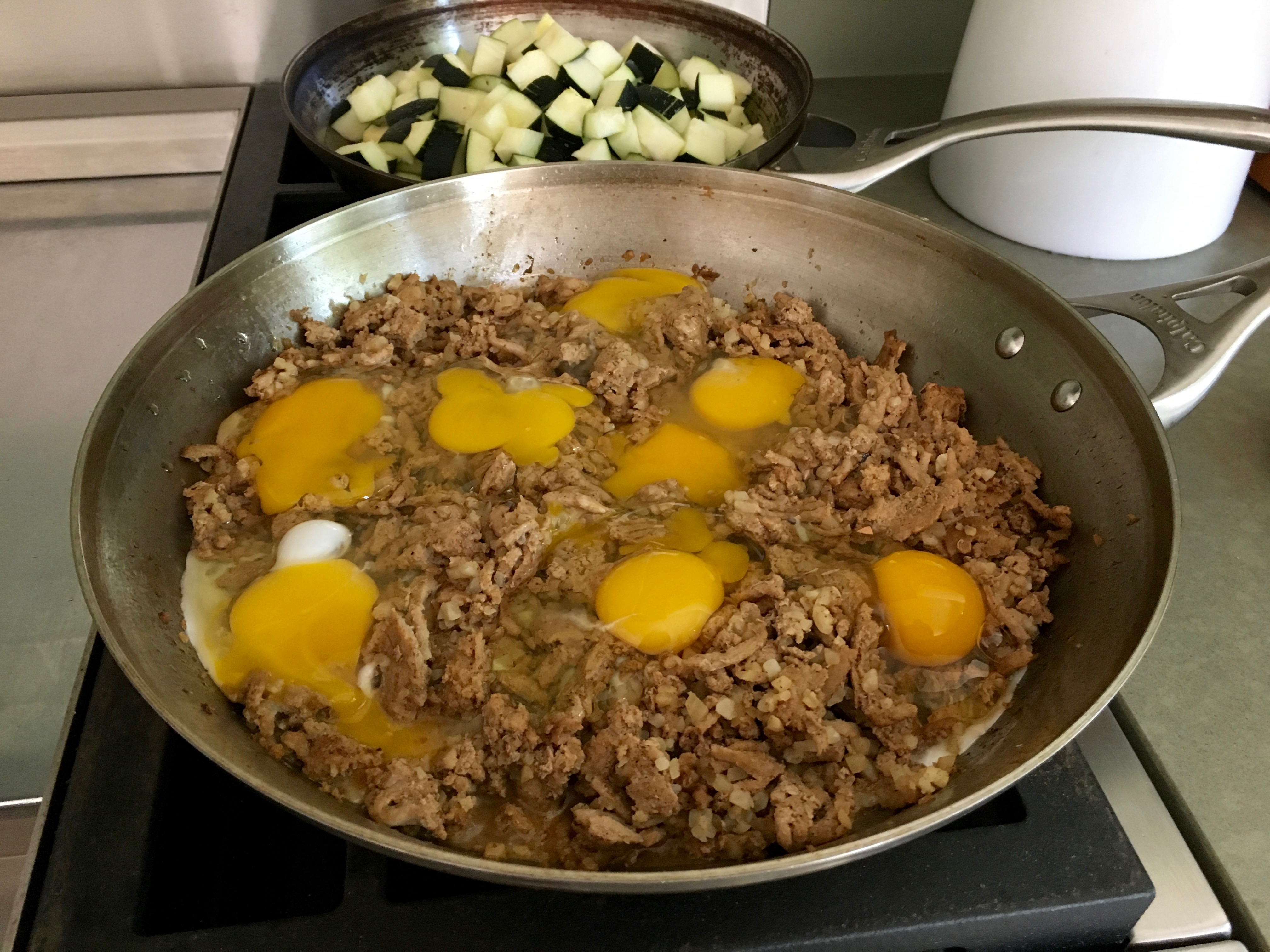 I served this with sautéed zucchini (in an olive oil and ghee blend) with a drizzle of sriracha and it was perfecto.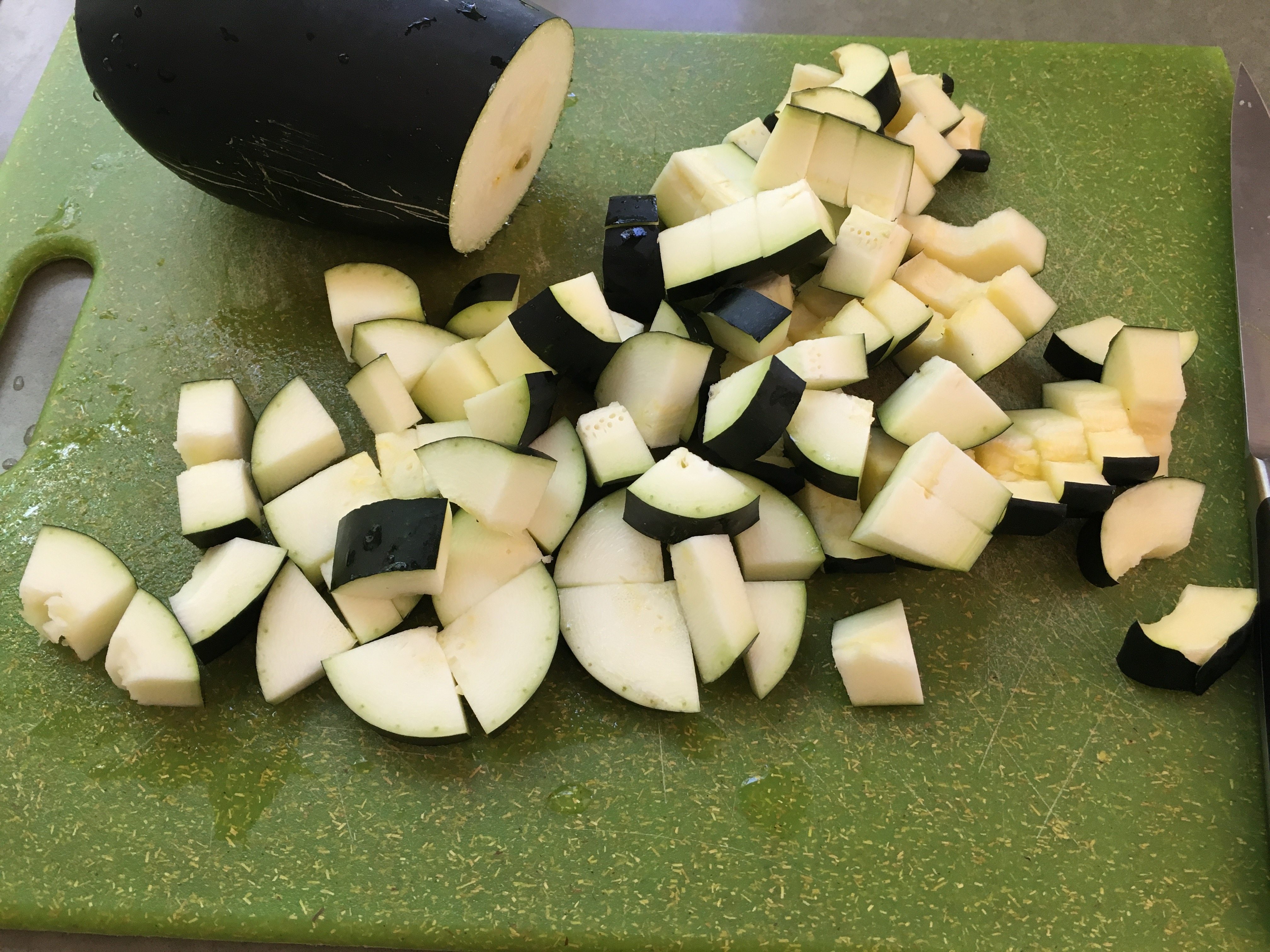 I highly recommend this as a side dish.  Because more veggies is always better.  The whole family devoured this and V asked for "more kale" and both had seconds of zucchini.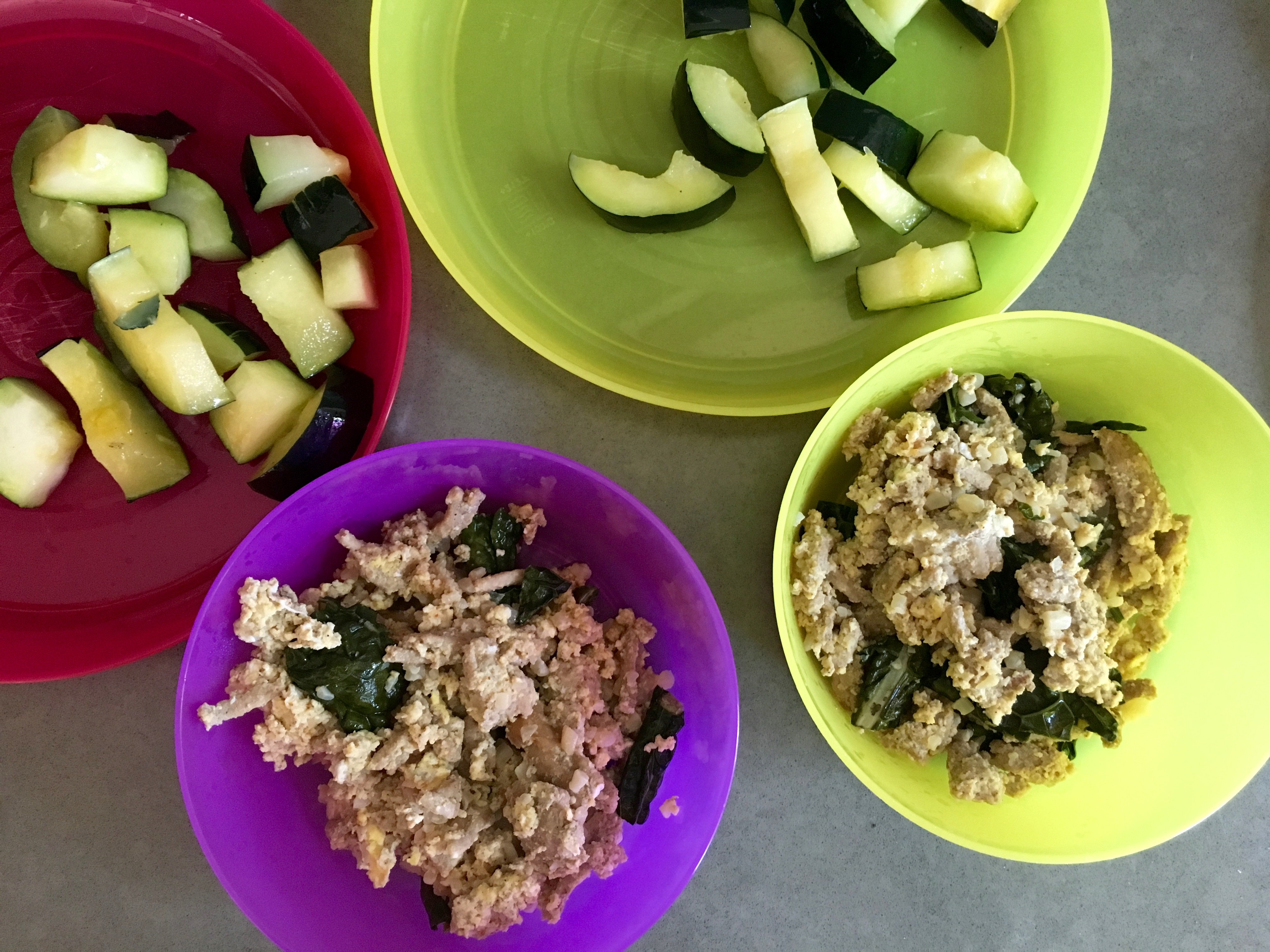 Slowly working through our zucchini stash.  😉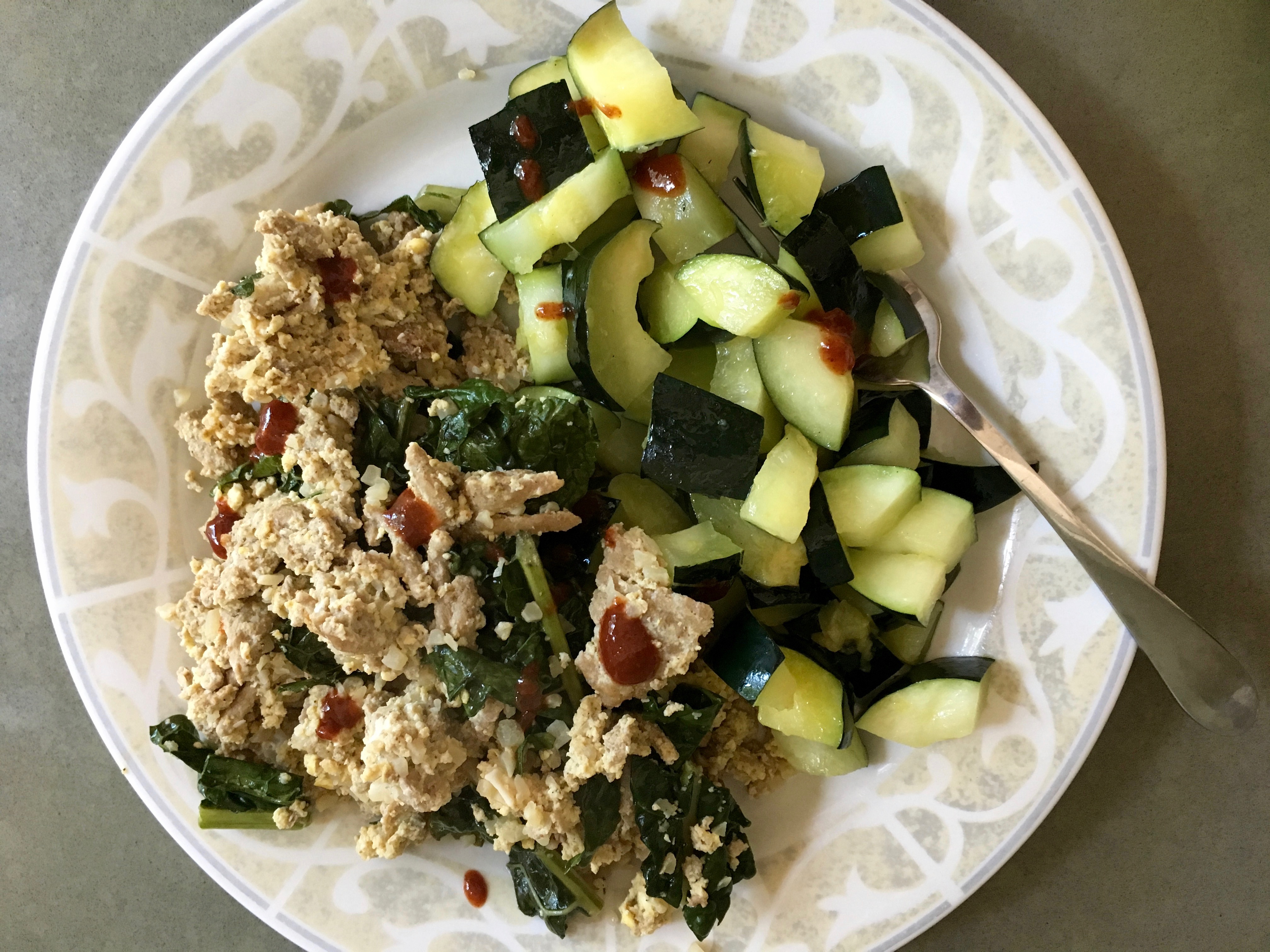 I am so glad to have leftovers!  I'm not usually much of a savory breakfast person, but this would be a stellar way to start the day too.  Or wrap it up in a tortilla or nori sheet for lunch.  Done and done.  Enjoy!