I have the coolest friends.  Ever since we started budgeting my besties have been awesome about making dinners together (as opposed to expensive meals out). 
Last Friday we made vegan tortilla soup with Ethel.
And this past Friday Alene came over with some groceries for this feast…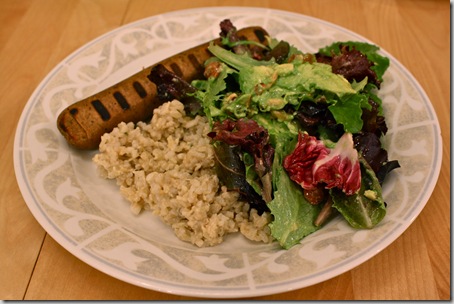 We started out with appetizers.  Alene fell prey to the delightfulness of Whole Foods and impulse bought some chips, guacamole, and pico de gallo.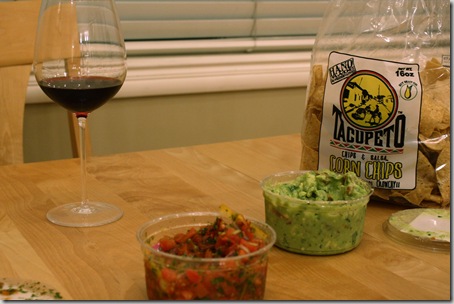 Obviously I didn't partake in the vino.
It was kinda drizzly weather outside but Kyle still manned the BBQ.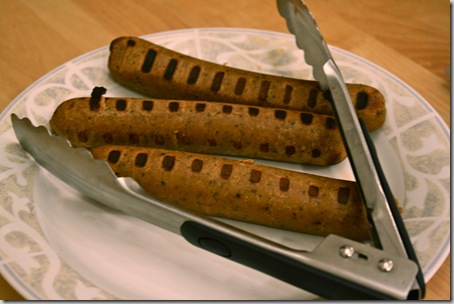 Tofurky kielbasa sausage.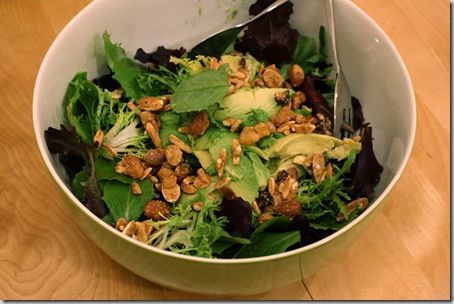 Greens.  Avocado.  Sahale crunchers.  Girard's light champagne dressing.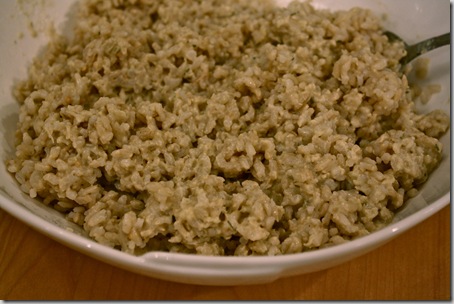 Brown rice with babaganoush.
My favorite was the salad, naturally, because I looove avocado.  But really, the dressing and the Sahale crunchers made it over the top brilliant.  I like the cherries, apples, & maple snacks plain, but they make a pretty awesome salad topping too.  It's easier to eat them in moderation that way too (because straight out of the bag it's pretty much impossible to stop chowing down).
The babaganoush-ified rice was my brilliant way of incorporating eggplant into the meal.  Eggplant is one of the foods that's supposed to bring on labor, but I'm starting to think the whole list is BS.  I've had enough raspberry leaf tea to give Kyle contractions.  And obviously the bouncy ball and walking aren't doing much.  So I've given up.  Clearly the control is not mine.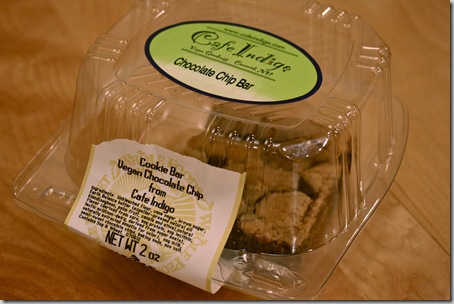 Dessert!! 
Wherever Cafe Indigo is (New Hampshire apparently) I want to go to there.  Because this vegan chocolate chip cookie bar was goooooood.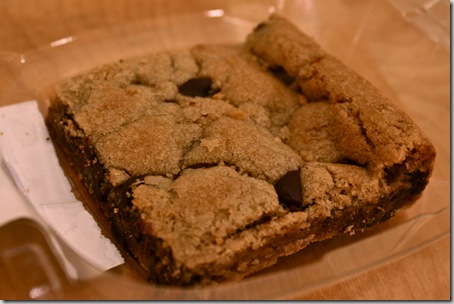 So buttery.  So sweet.  So rich.  I didn't share with Kyle.  Alene spoils me (and my unborn child) so much. 
I really think cooking in with friends is the new trend.  Restaurants are fun and all, but this way you can eat whatever you want for a fraction of the cost.  And best of all, you get to hang out with your friends in the comforts of your own home.  PJs, what what!