I really like alliterations but hate thinking of post titles.  Sometimes I just want to put a date on it and call it a day.  If I was better about food photography I could just do a bunch of "what I ate" posts, but I forget to capture half the things I make so I can't really call it that. Anyway, I'm still trying to get the kids' palates on board with tuna, and Kyle requested nicoise salad this week so boom.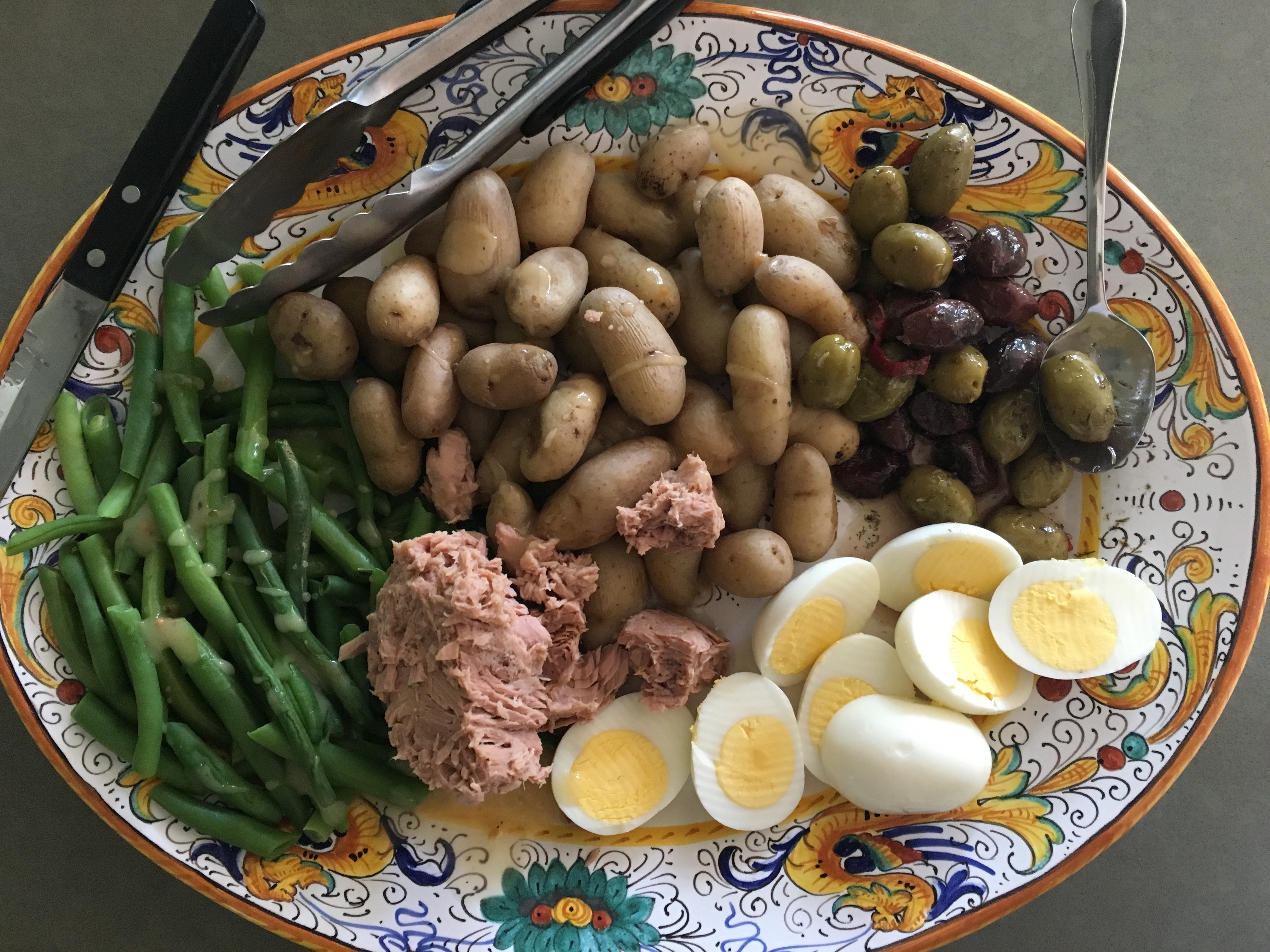 It's a pretty easy way to serve dinner…nobody ate the olives but me (V tried a few times) and the potatoes were the obvious number one.  But V liked the tuna a lot!  I think she has my salt loving taste buds.
I'm getting ahead of myself.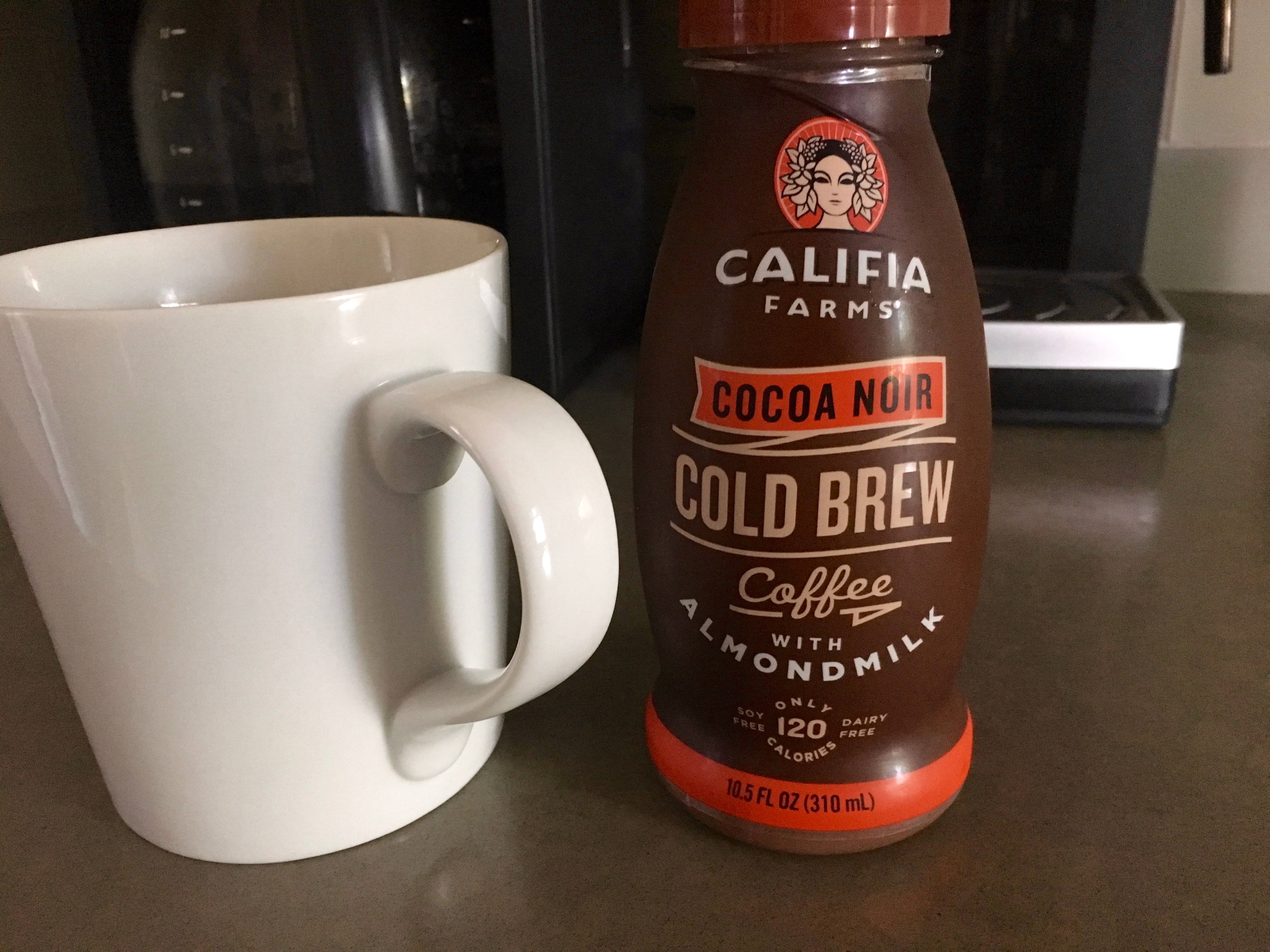 Breakfast.
Ok so I went to target the other day for the sole purpose of getting mocha califia because we were out and they were out of stock!  The nerve!  So I settled for this small bottle of cocoa noir, which it turns out is not nearly as good.
It's good on it's own but doesn't really do it for me in my coffee (which is how I drink the mocha califia).  Lesson learned.  Now I have to get my hands on the mocha before Thursday when this one runs out. Tick tock!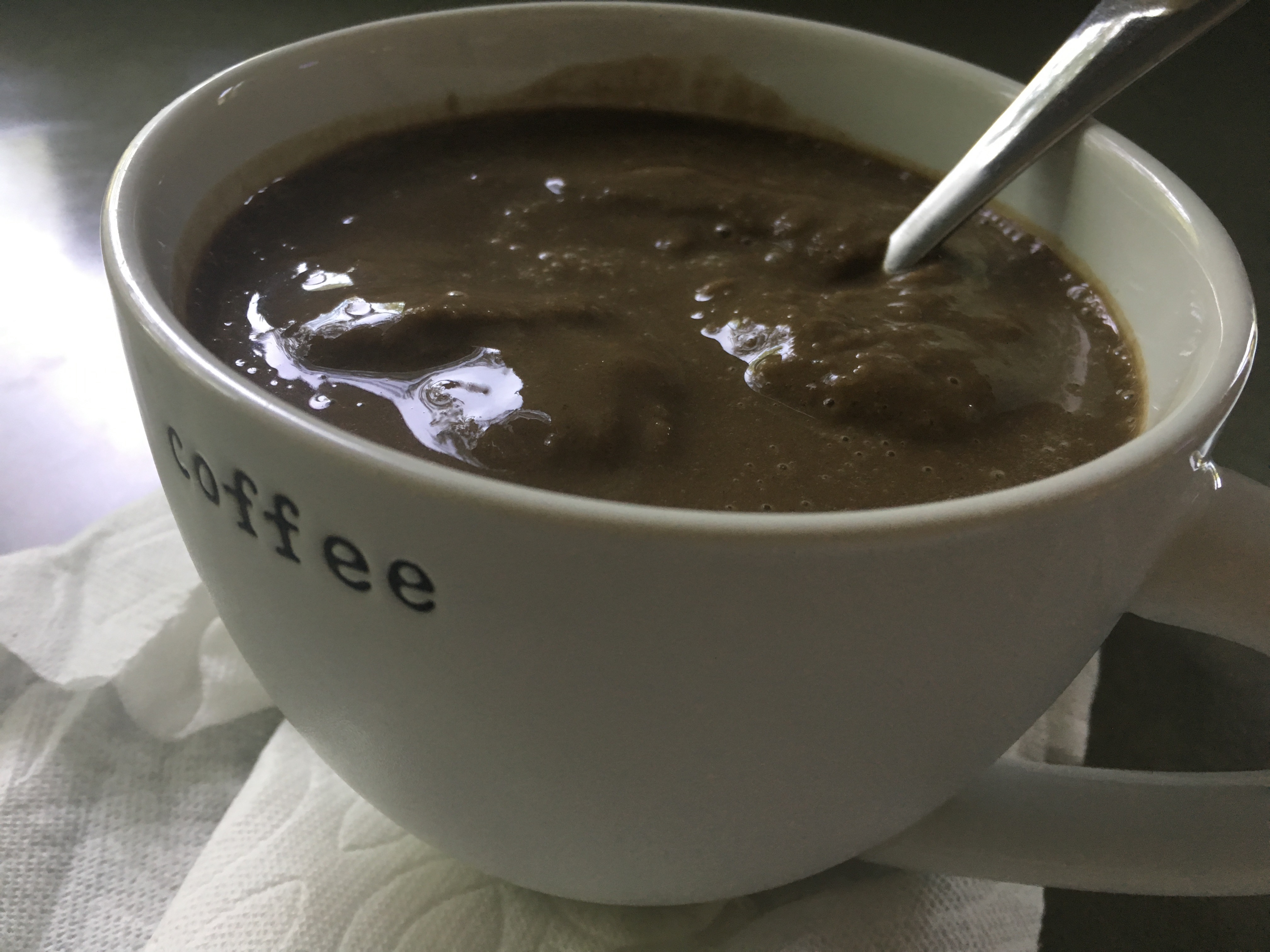 I made a smoothie for breakfast – still using the collagen although nothing notable is happening in my gut (meaning there's been no change in any symptoms).
Lunch was a blur because we were returning from library/preschool pick up and I hadn't made anything in advance.  Good thing they are so patient when hungry…not.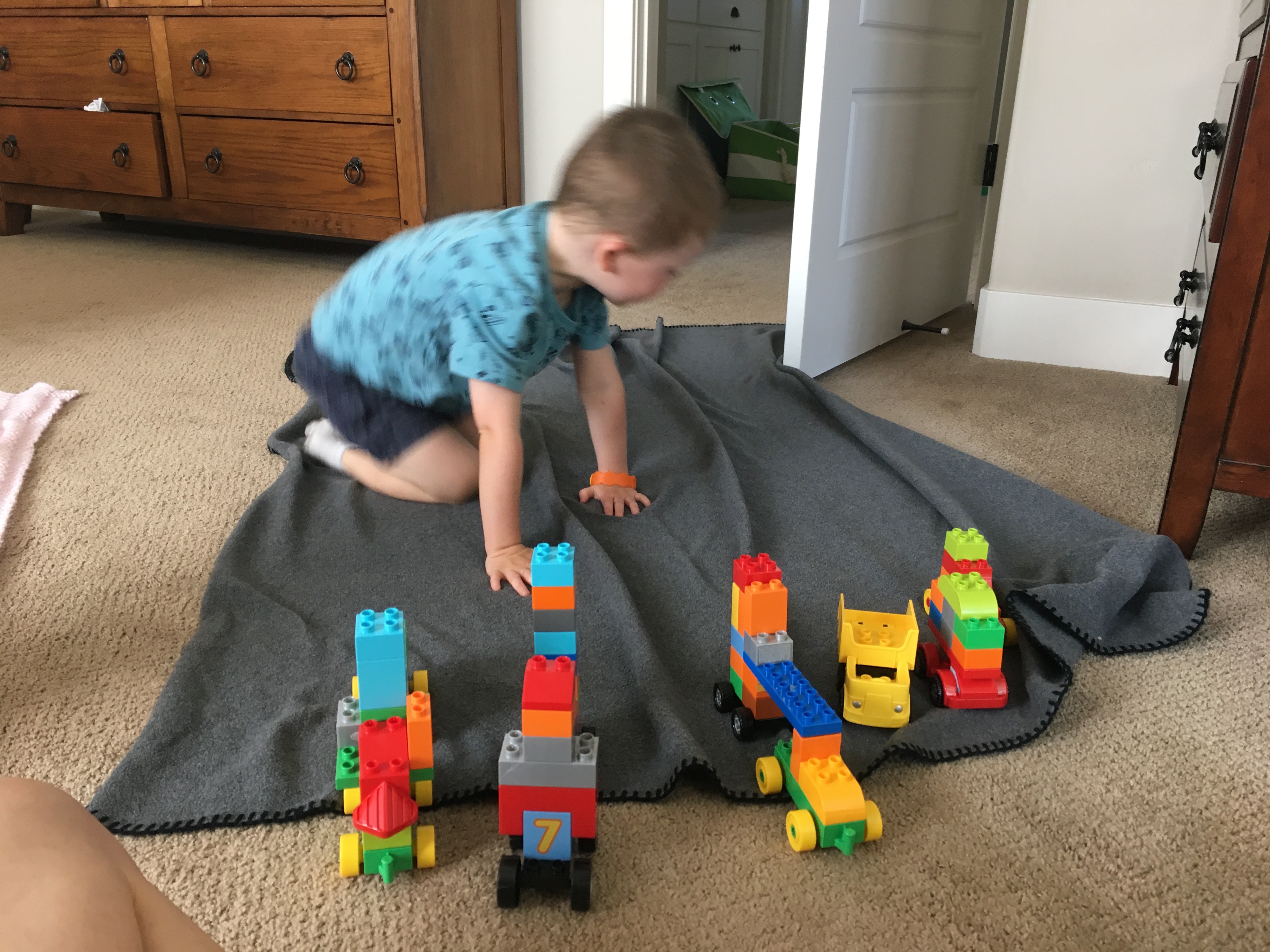 Post nap (quiet time) games.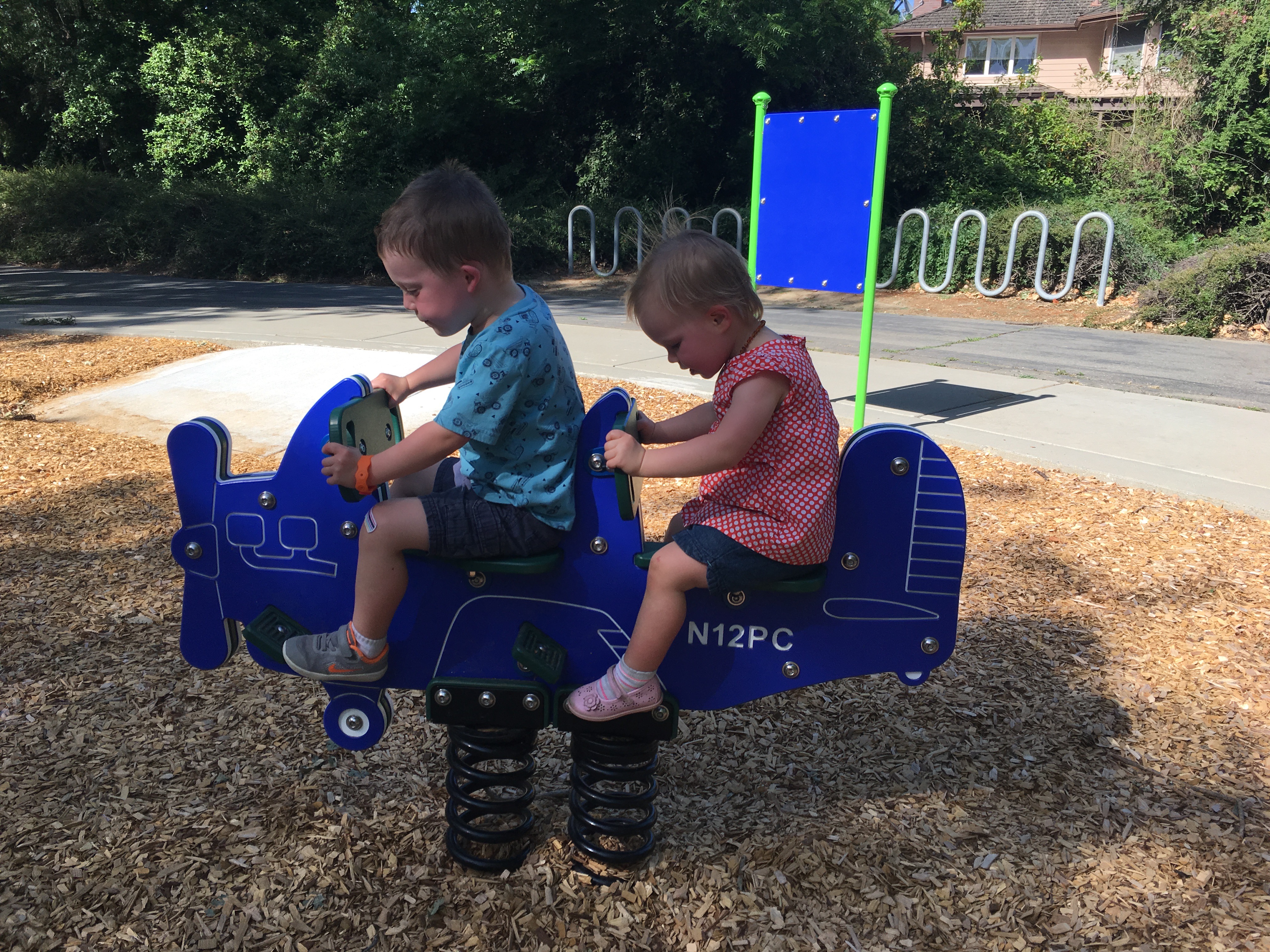 Finally I lured them out of the house to a park.
It was hot so we didn't stay longer than an hour, but that worked out perfectly since P and Kyle had a special date planned before dinner.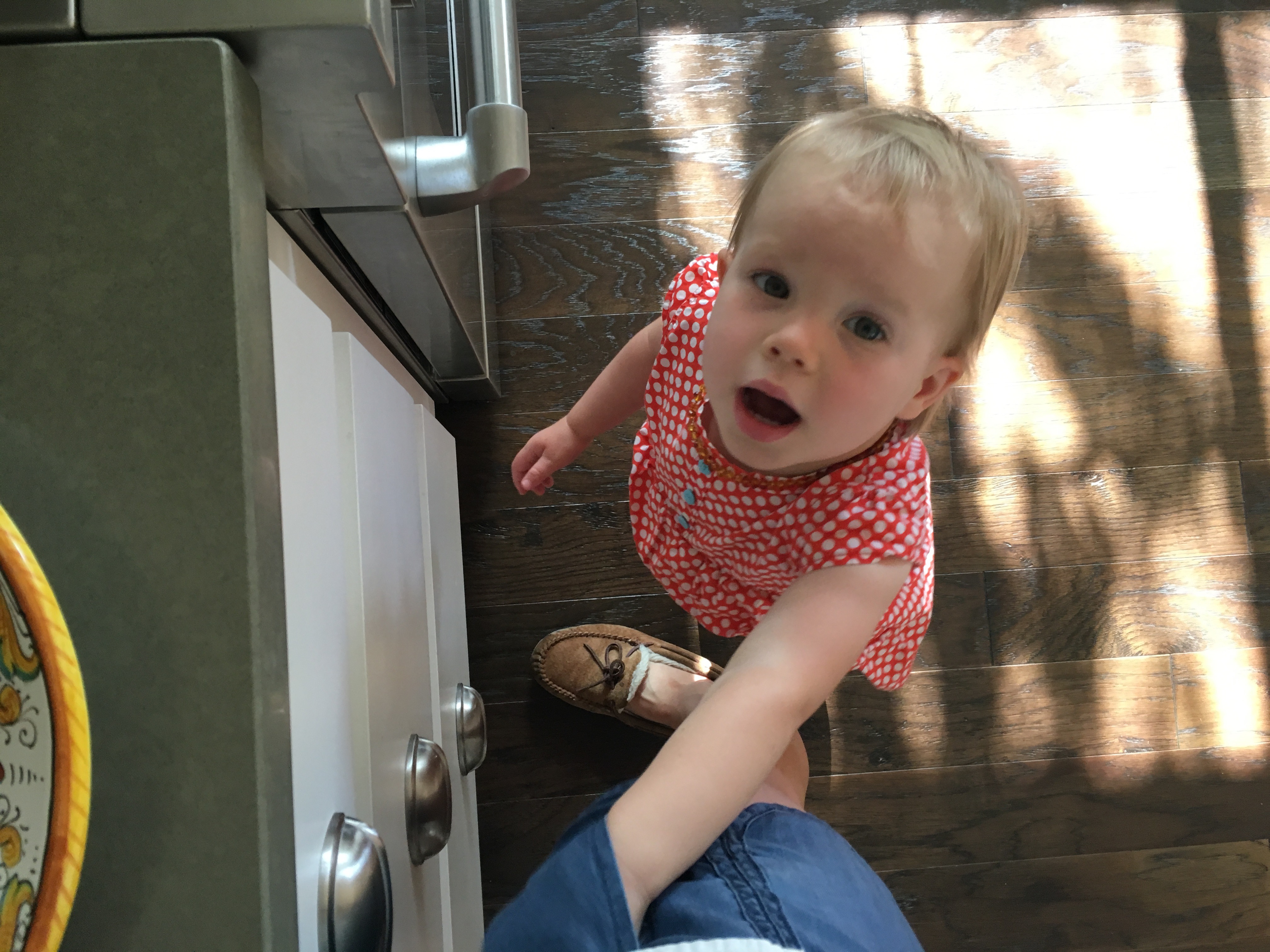 V helped me cook while they were out. She likes putting things in her pocket and trying to get stuff out of mine.  But I never have anything in mine, so she is usually pretty disappointed.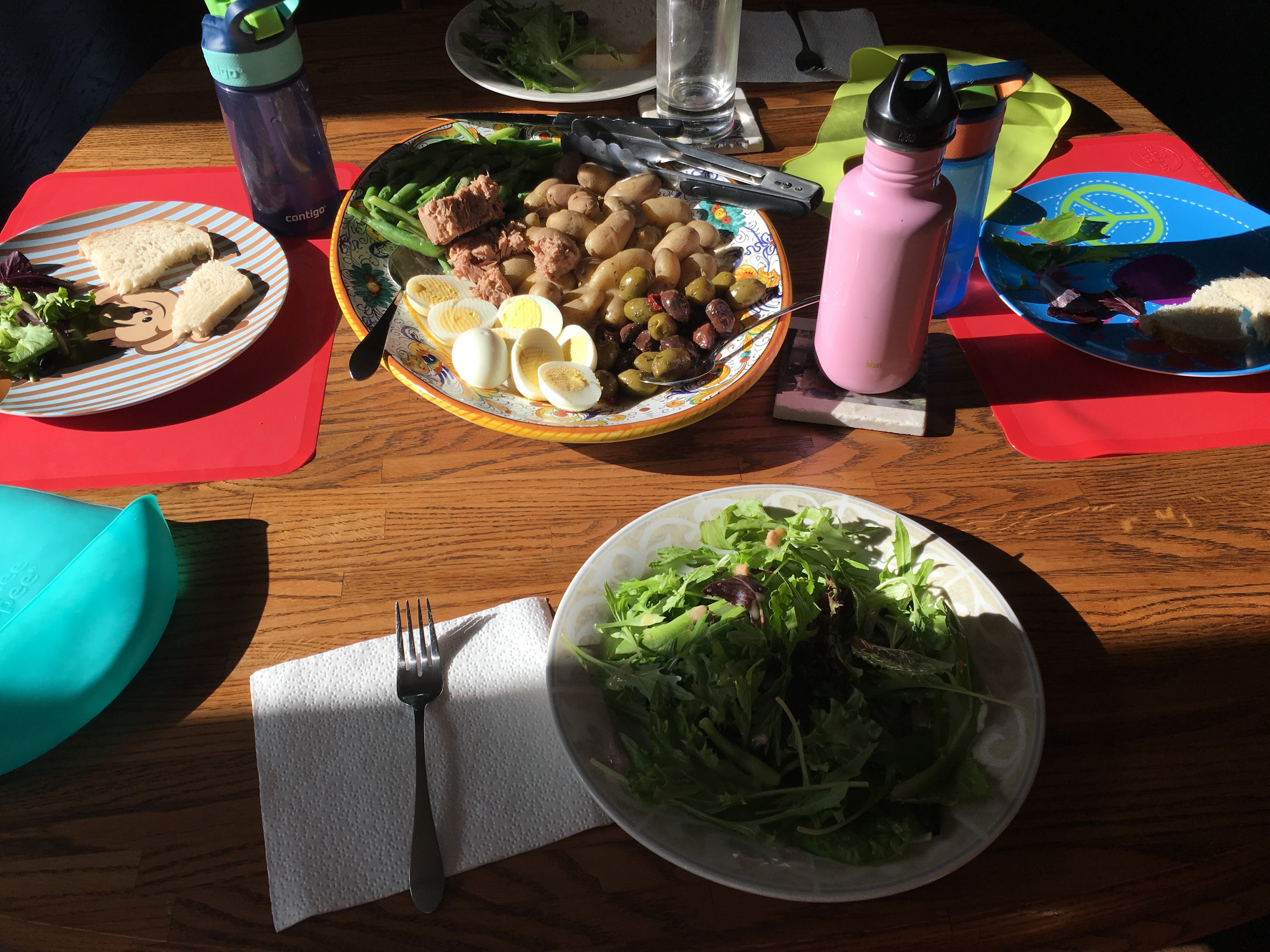 Dinner time.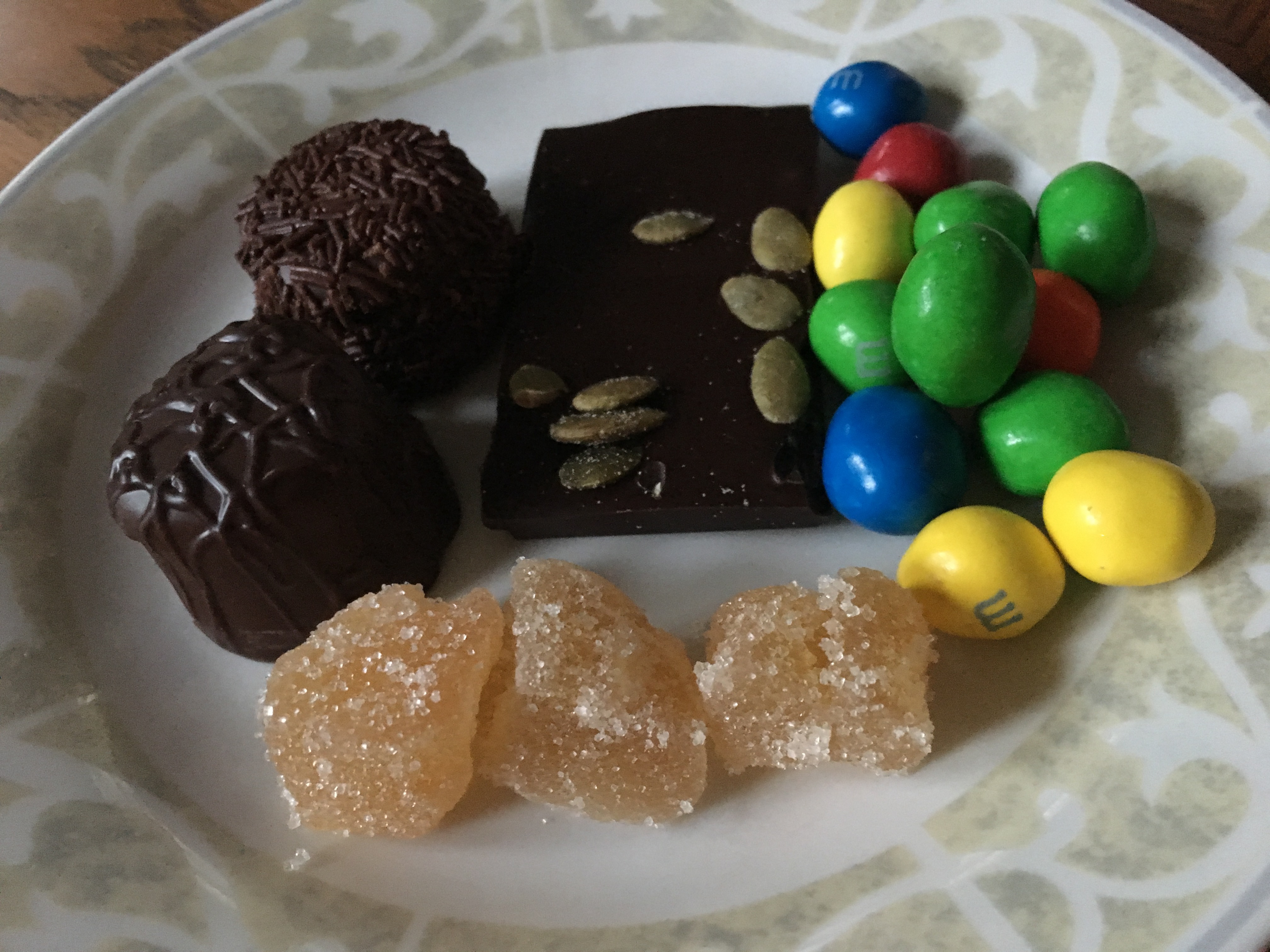 Dessert time.
And we now have one episode left of The Night Manager which is so intense and awesome I think you a should go watch it now (we are watching via amazon prime).