First off, this salad was awesome.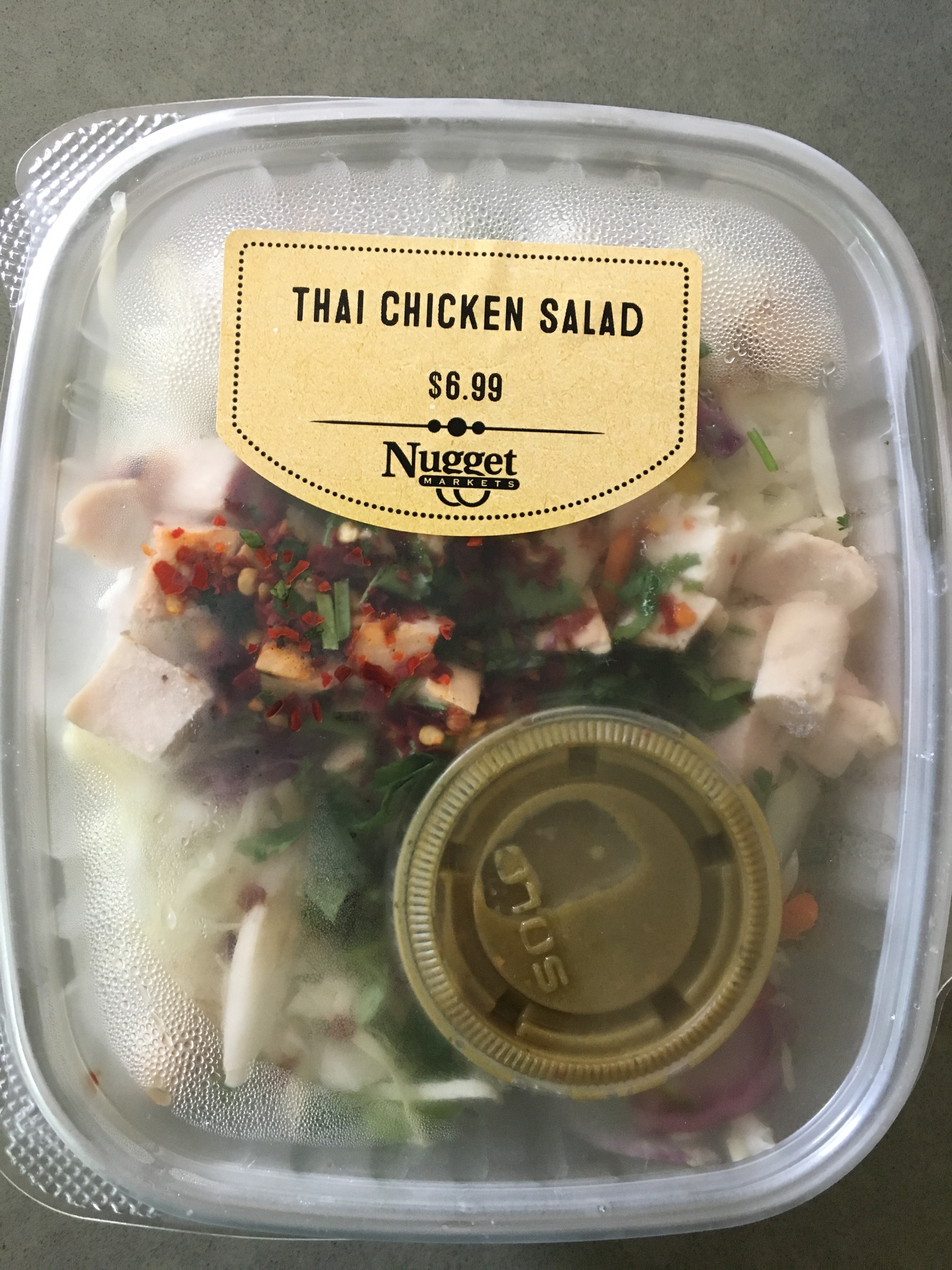 I added avocado like I always do, but it didn't even need it.
Seriously, the dressing was spicy in the perfect lip tingling way without being too too much.  It was for sure hot though.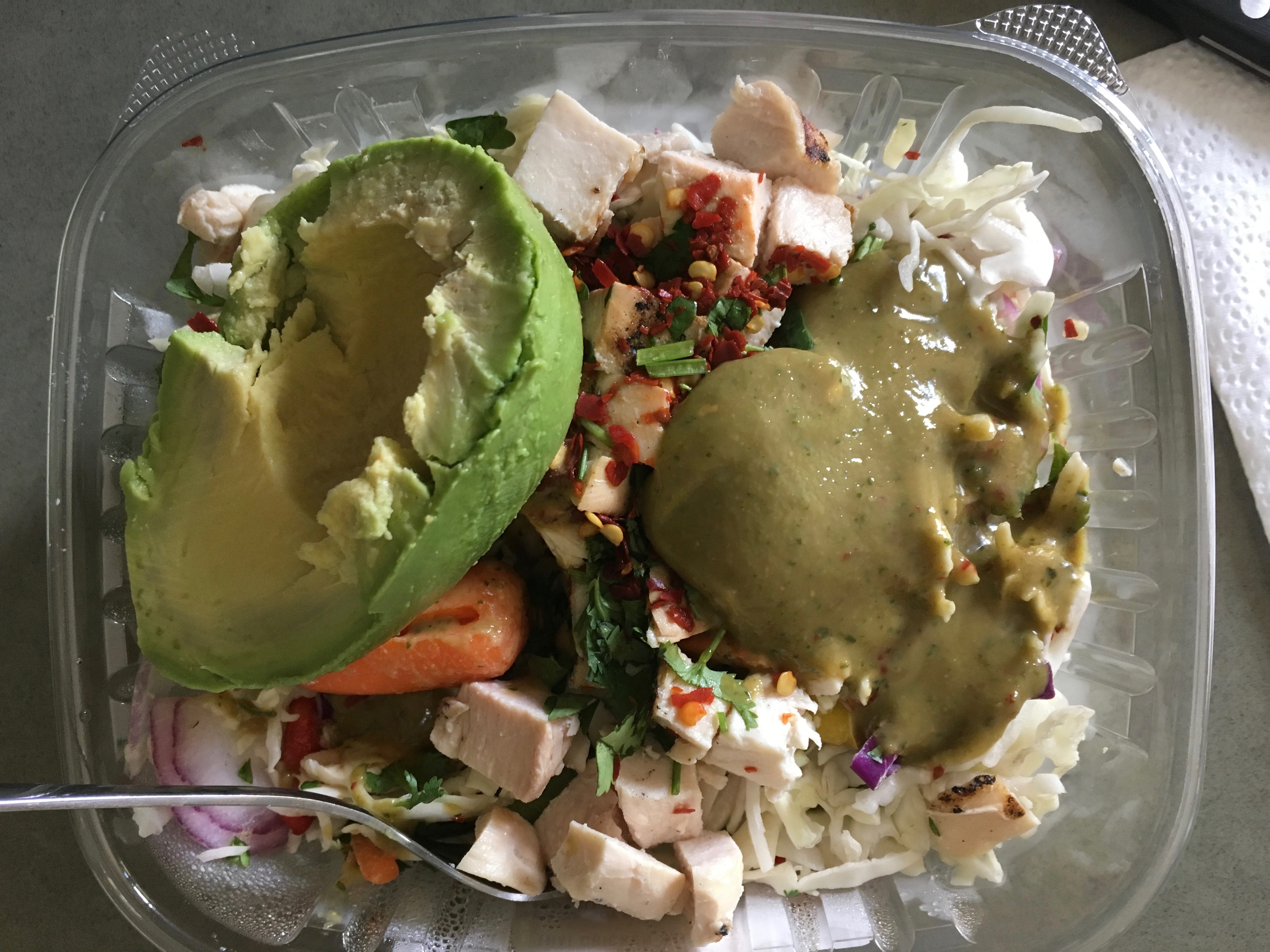 Yummmm…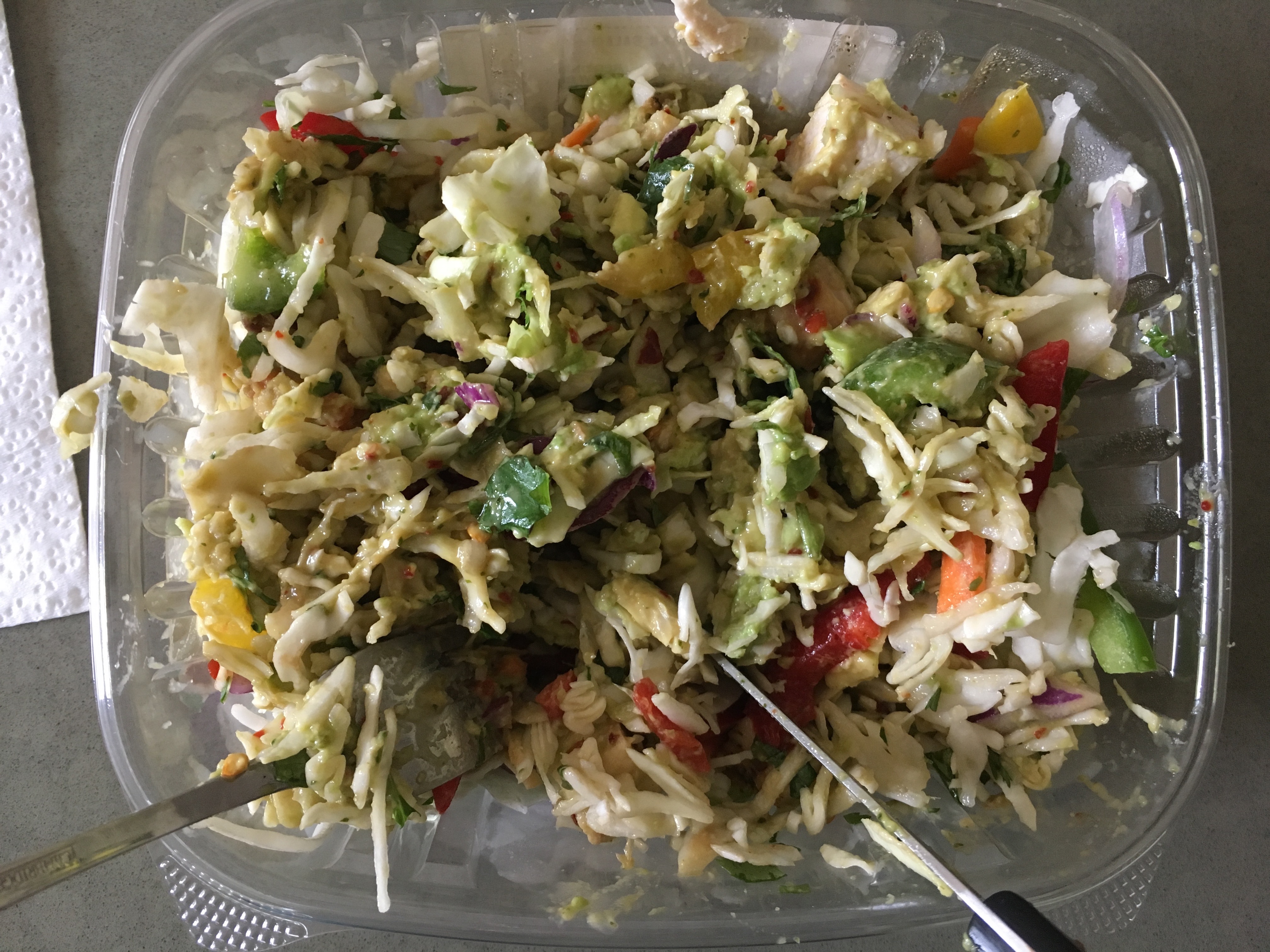 Definitely recommend for anyone who lives near Nugget.
Now let's talk about OIT.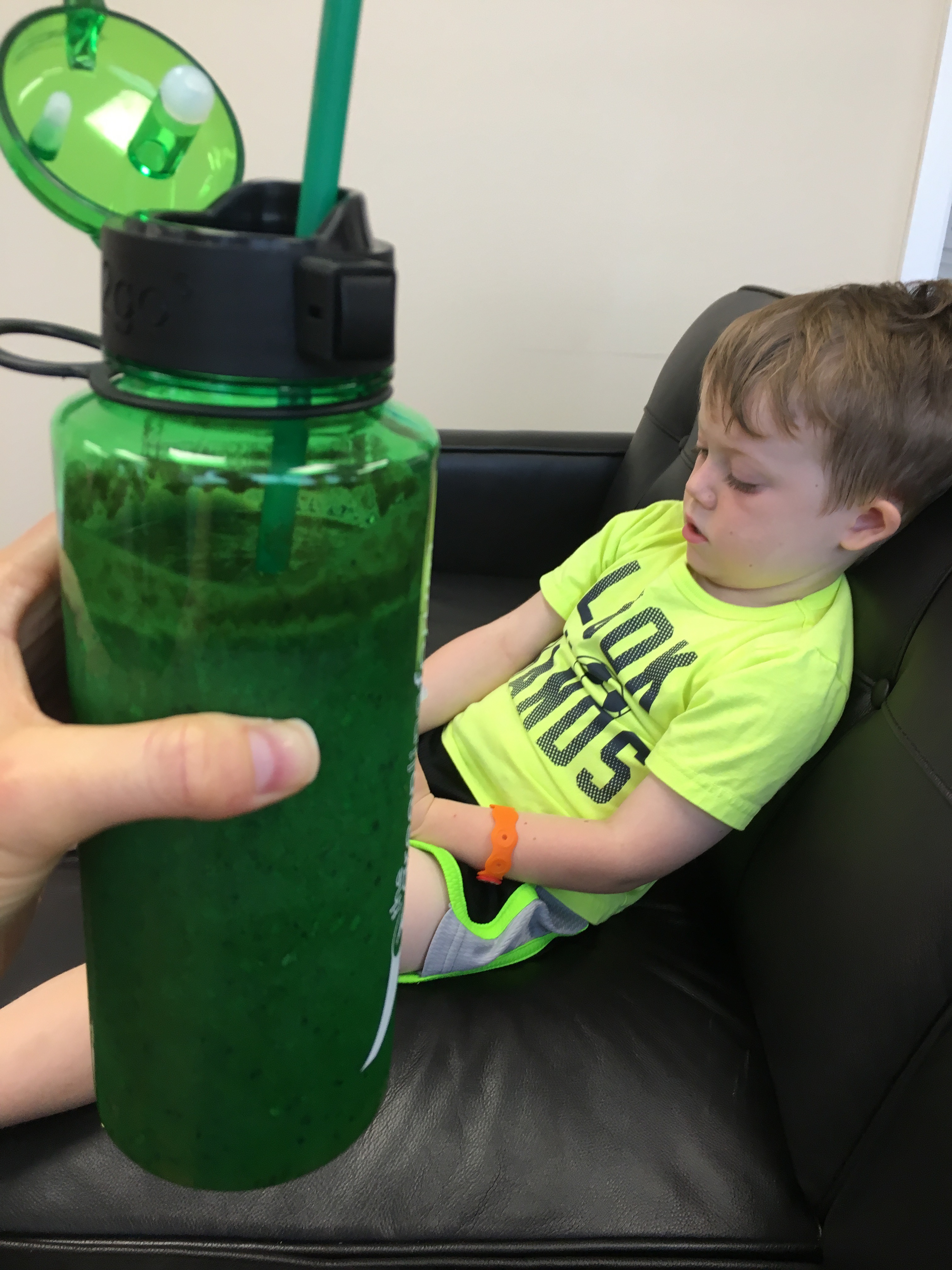 I made this insanely large smoothie before we left the house that morning.  It had kale, frozen berries, banana, and TONS of sun butter.  At least 1/4 cup but maybe closer to 1/2 cup.  I was super hungry because P woke me up at 4 am (he was hungry – blah) and even though I eventually got back to sleep after his night time snack, I still woke up starving.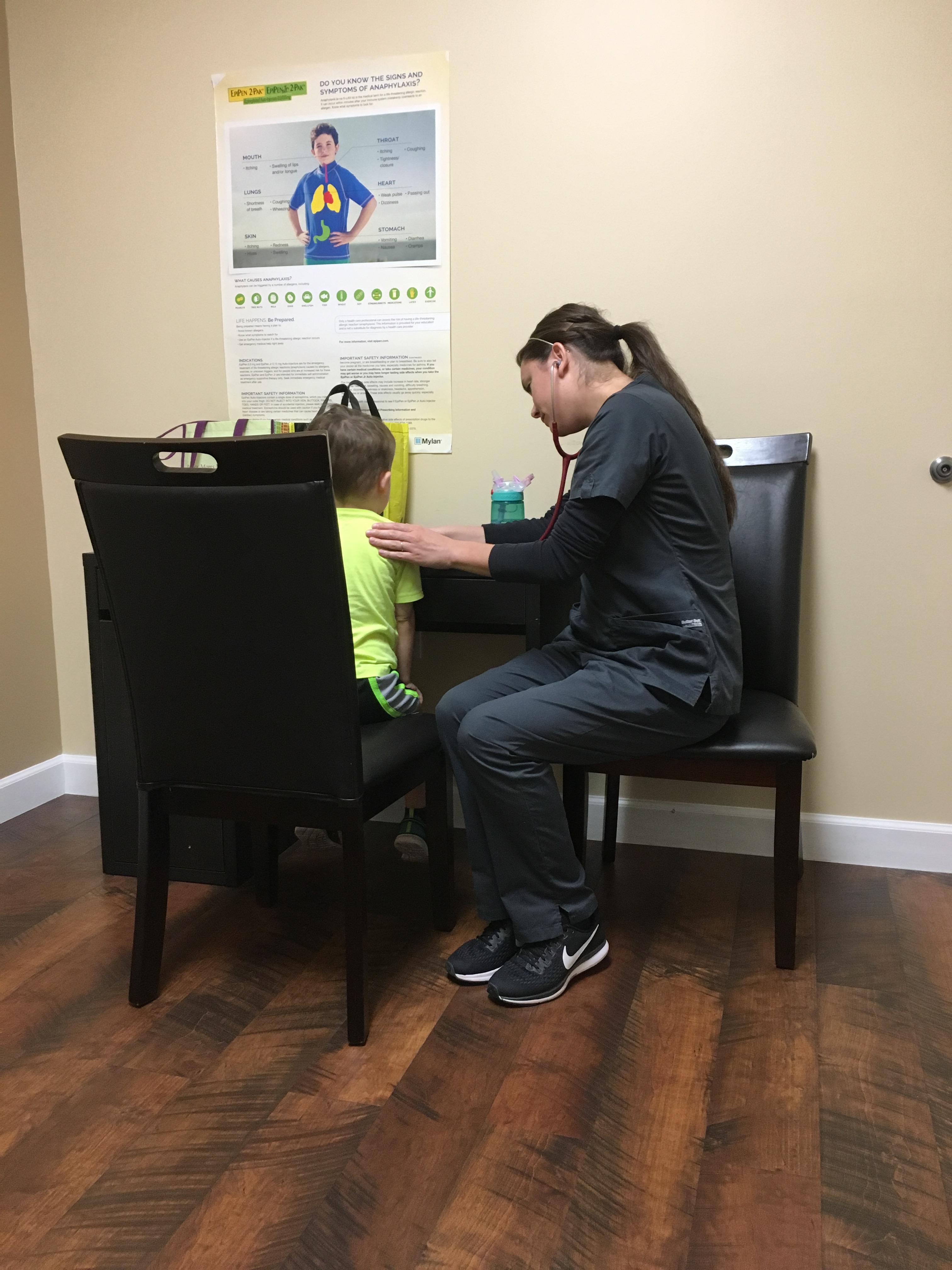 The smoothie held me over okay, but I was definitely ready to eat by the time we left the clinic (I think it was around 1).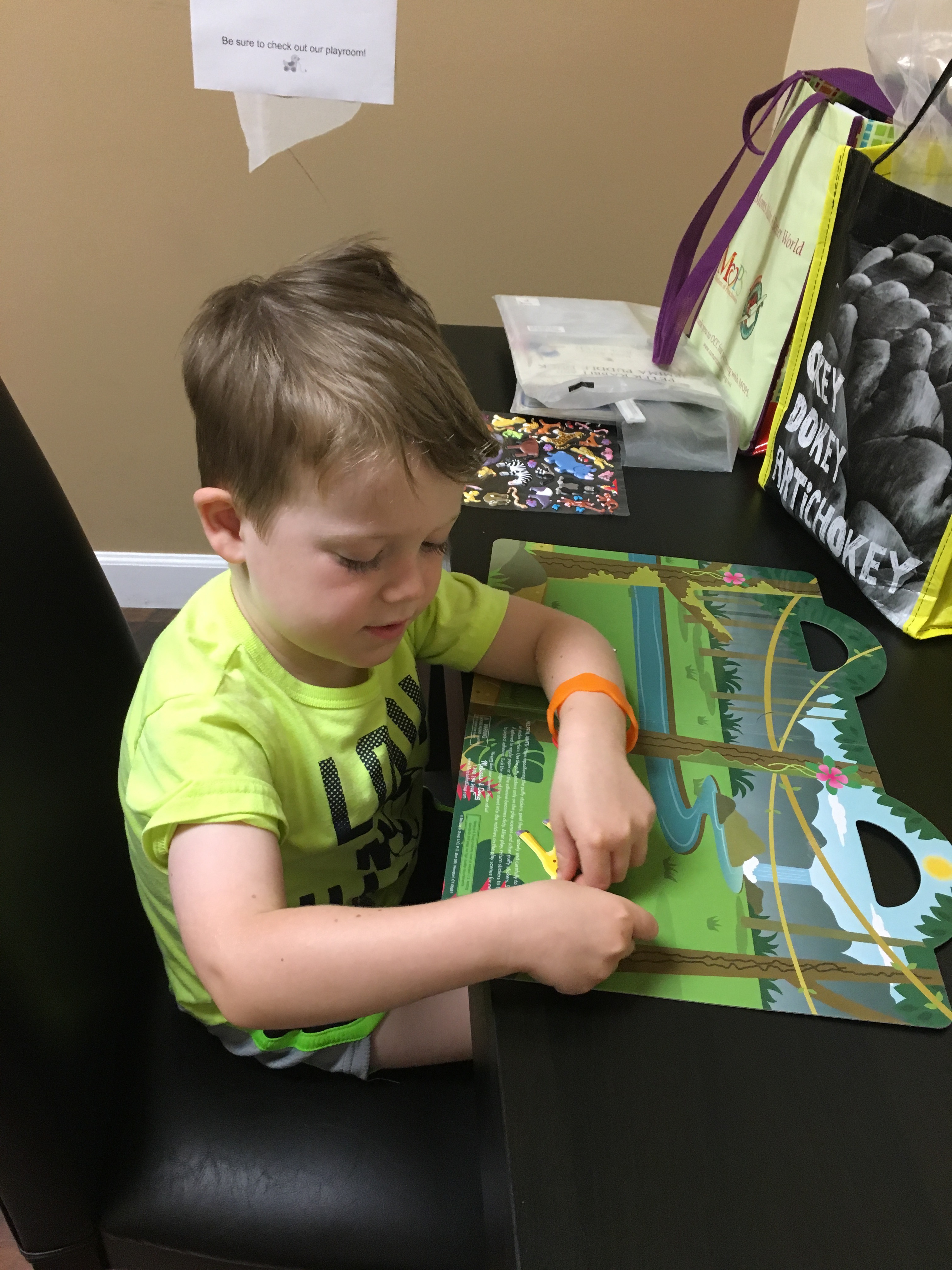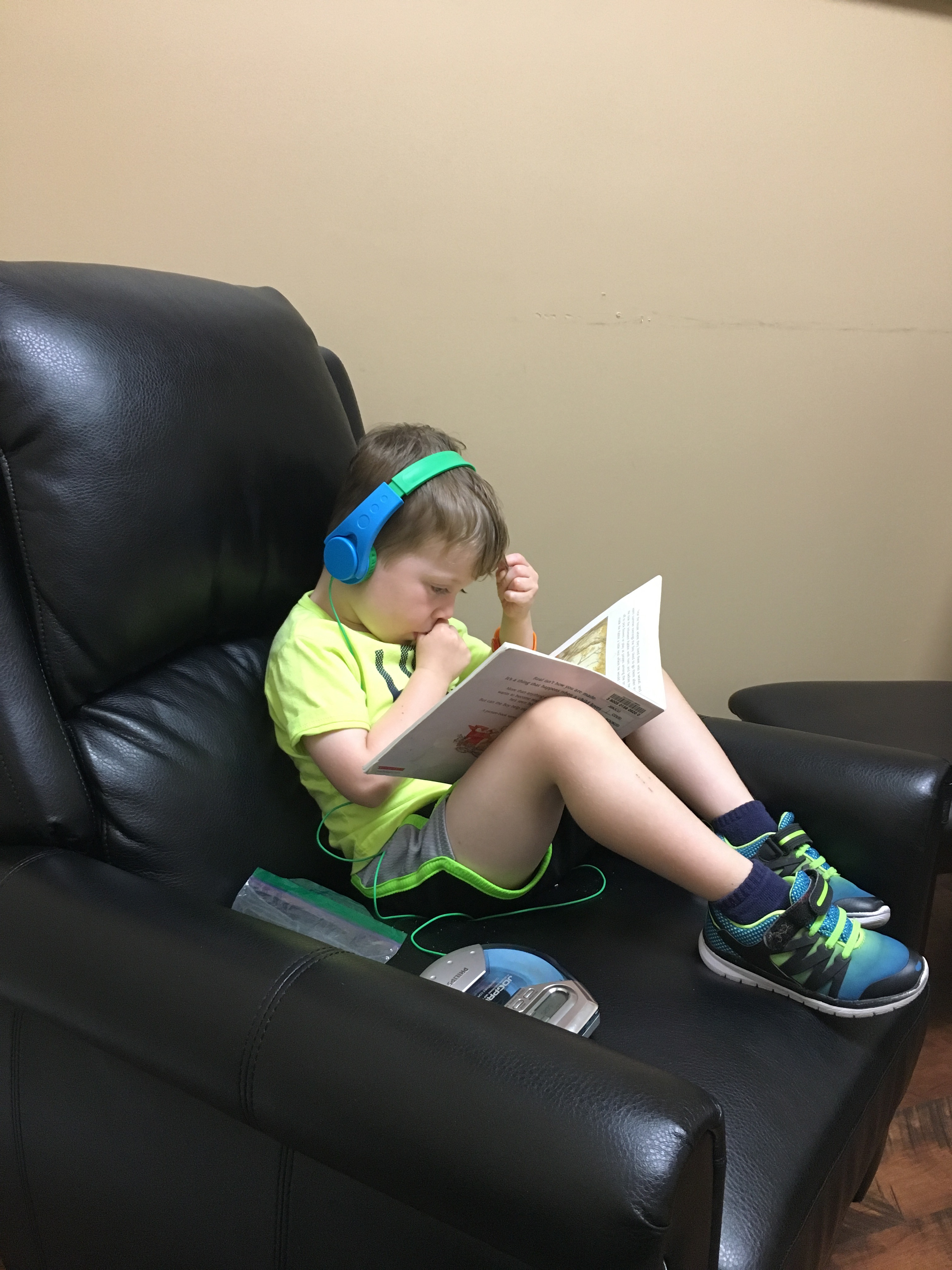 After he was cleared to go (so many updoses!!!) we went to WF for lunch.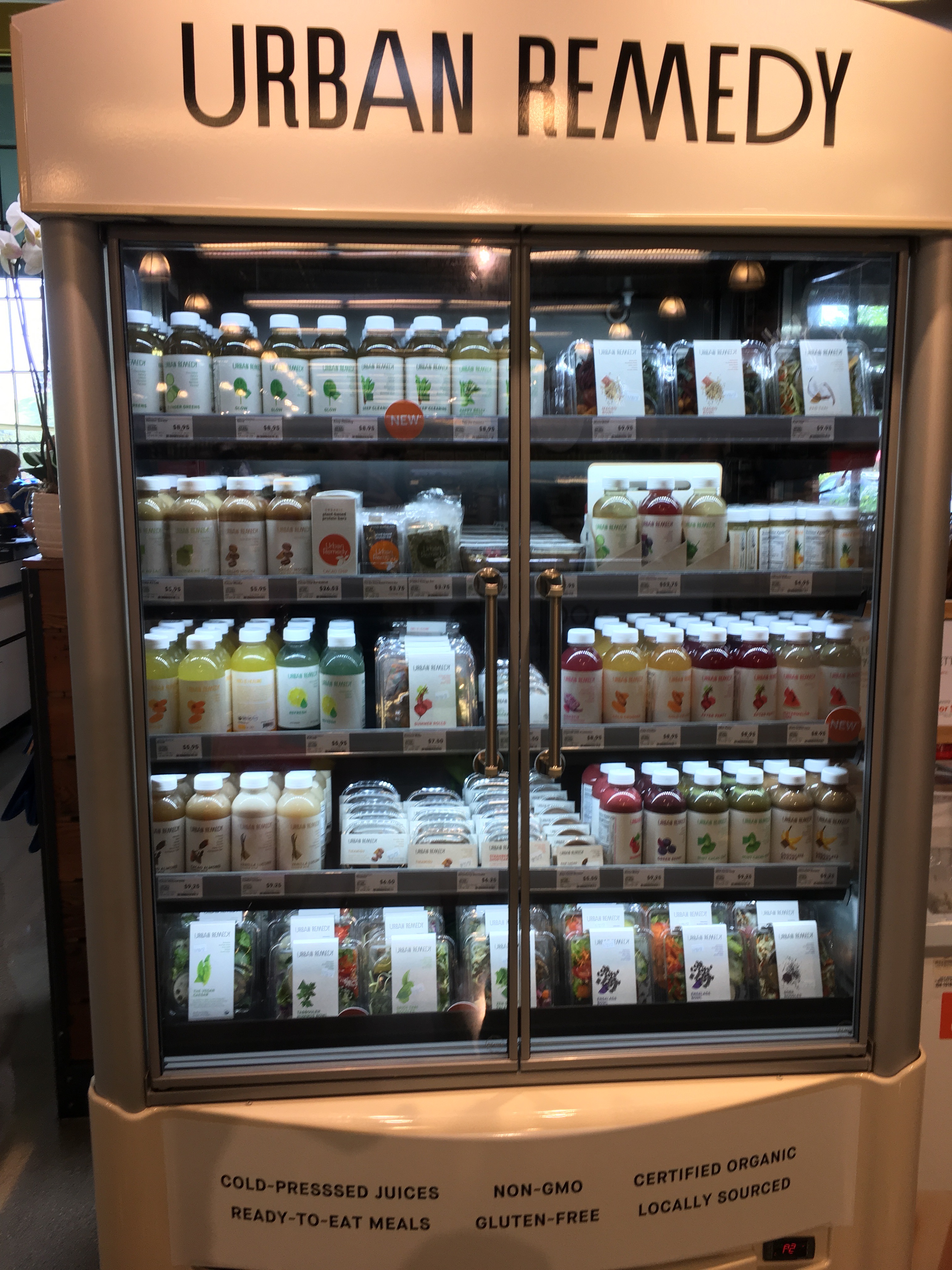 Look what the Fremont Whole Foods got!!!!  AHHHHHH!  Urban Remedy may as well just take my whole credit card now.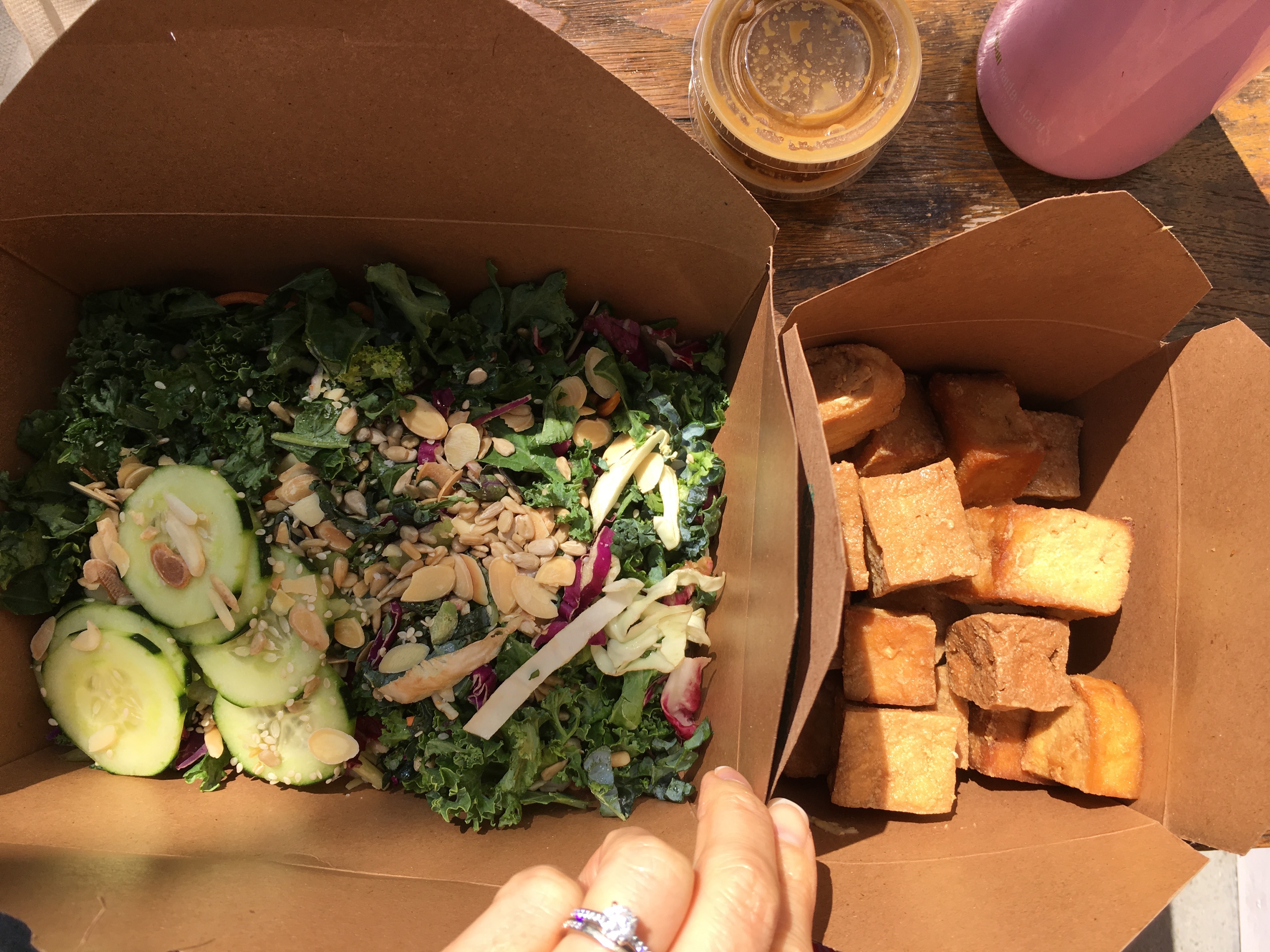 Shockingly I DID NOT get an UR meal, and instead made my own salad bar creation like an old school hippie. I used a few of the organic green mixes with kale and cabbage and other obscure leafies. 😉  Then I added cucumber and heaps of seeds and nuts – sesame, sunflower, and slivered almonds. Plus a sesame ginger dressing and another whole container of fried tofu. YES.  MA'AM.  I saw that fried tofu and immediately had flashbacks to my Union Square WF trips after getting off work in NYC. I would buy $30 worth of that tofu at once from the hot bar. I lived on the stuff.  And it was worth every penny.  I didn't get as much this time, because I actually have learned a (very) little bit about moderation in the last 5 years.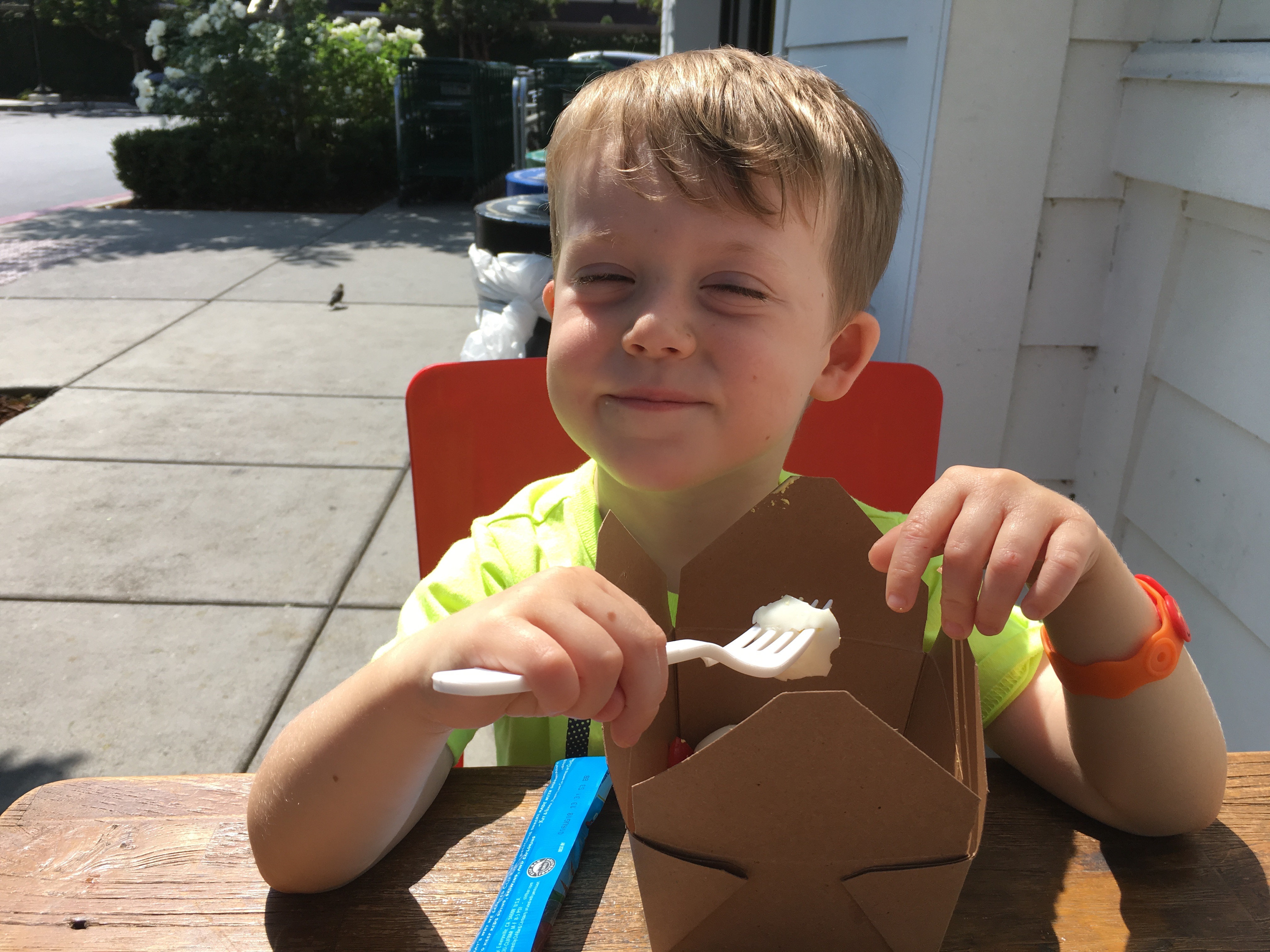 This champ ate ht bar food too.  BECAUSE HE CAN NOW.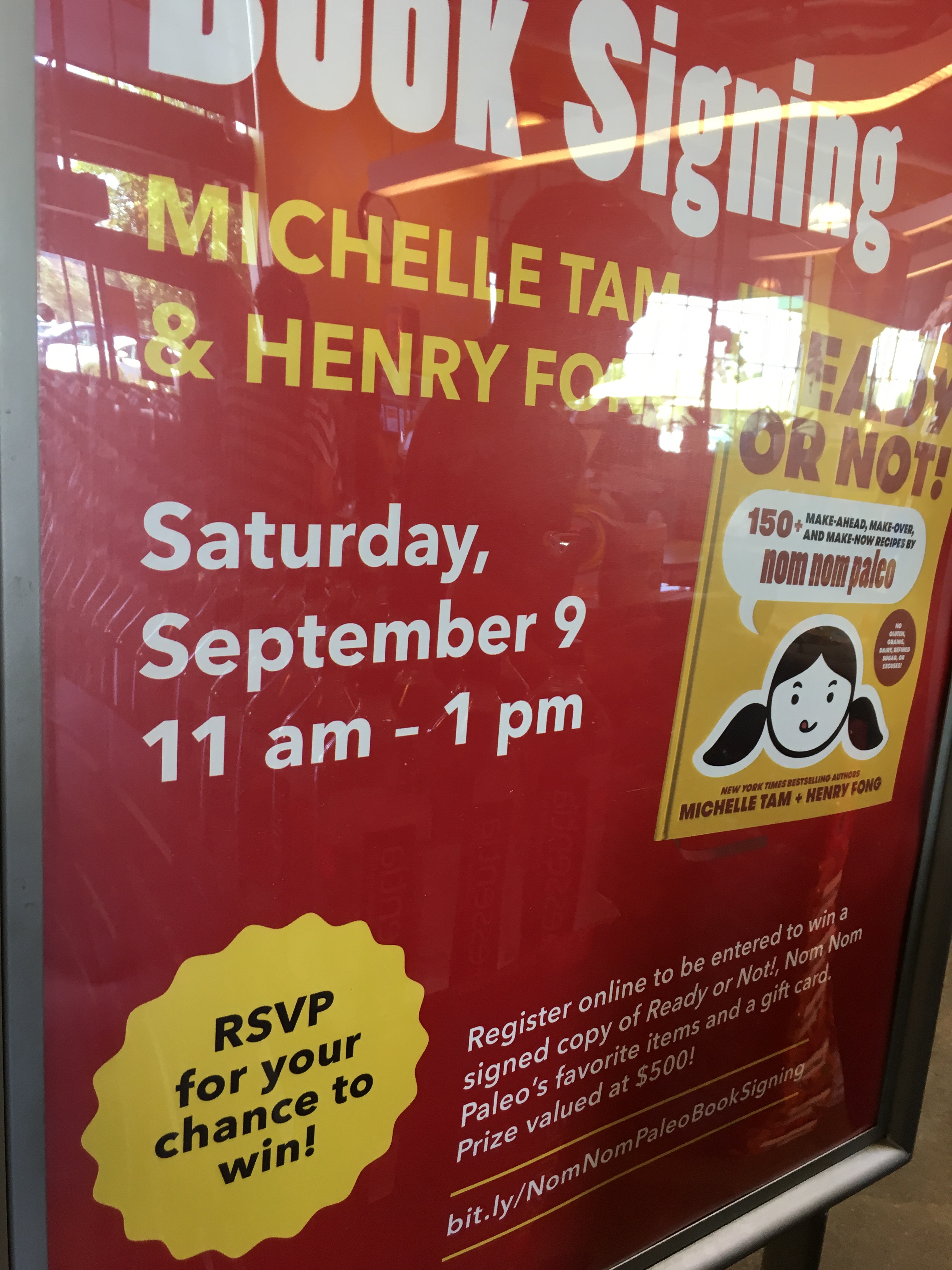 A day early for this.  Bummer 🙁
The drive back to Davis was not terrible, but it wasn't great either.  P slept for about half of it.  Eventually we made it home though and since my appetite was still unfulfilled I snacked all the way until dinner.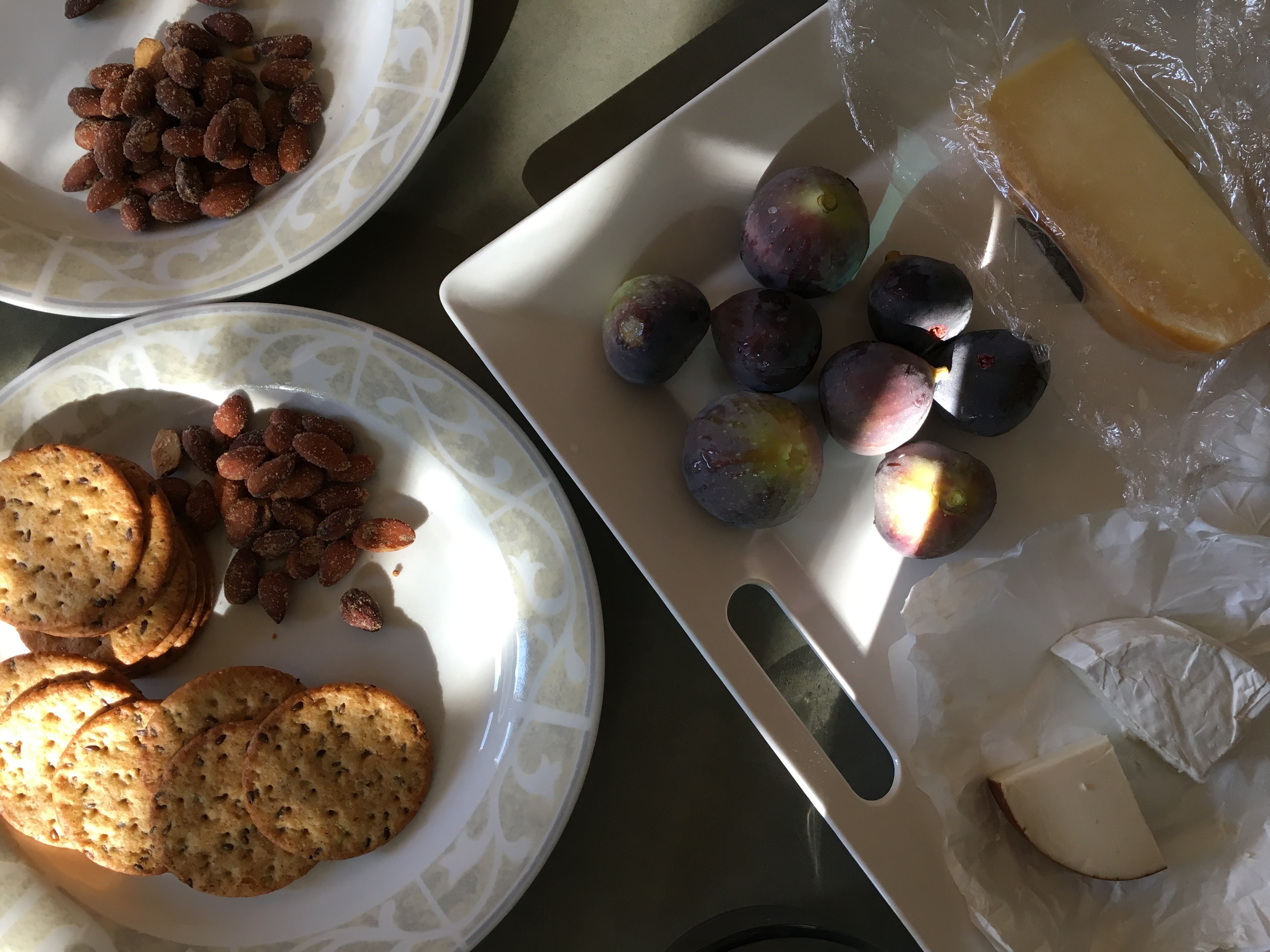 Which was basically one big snack anyway.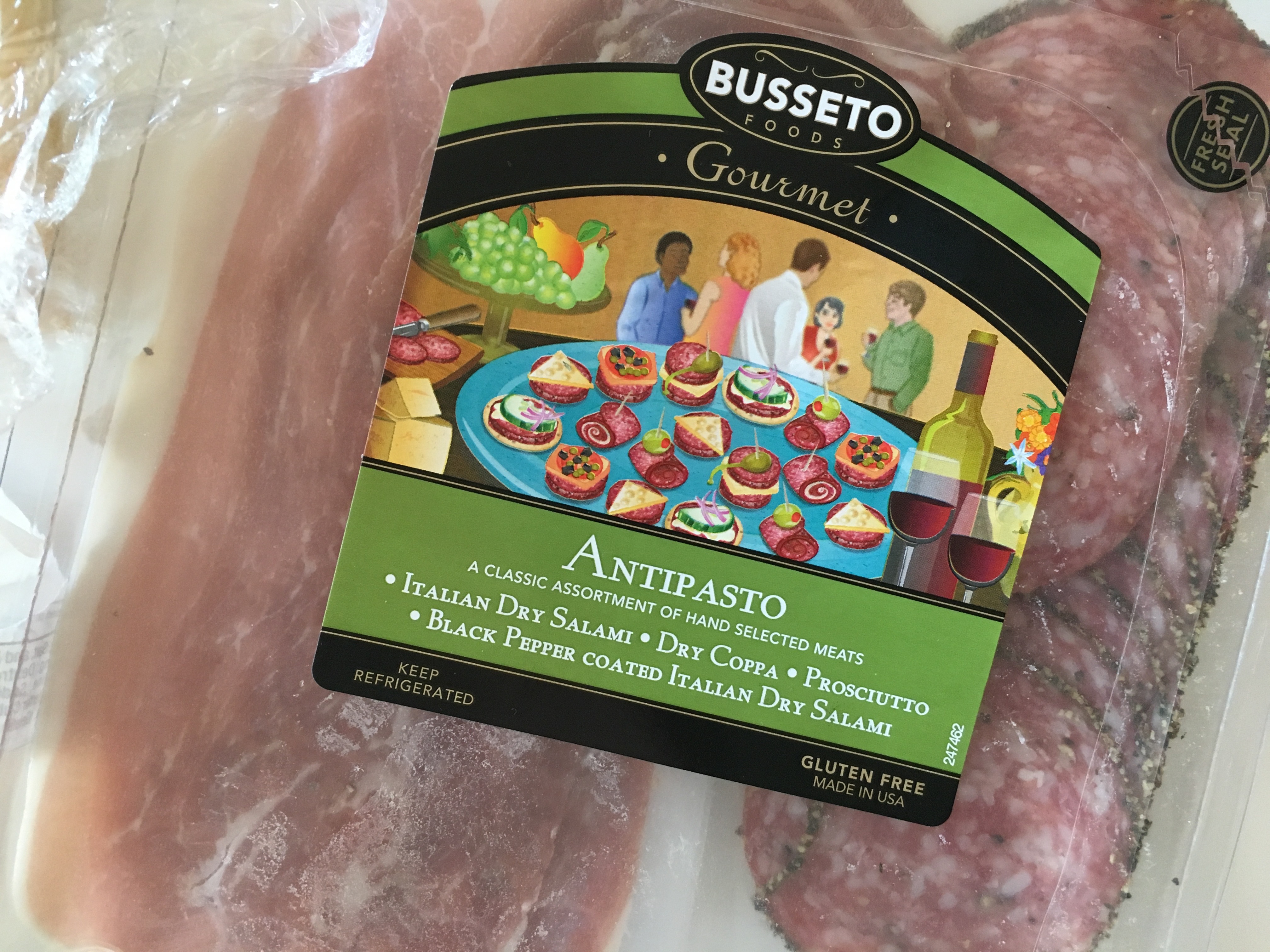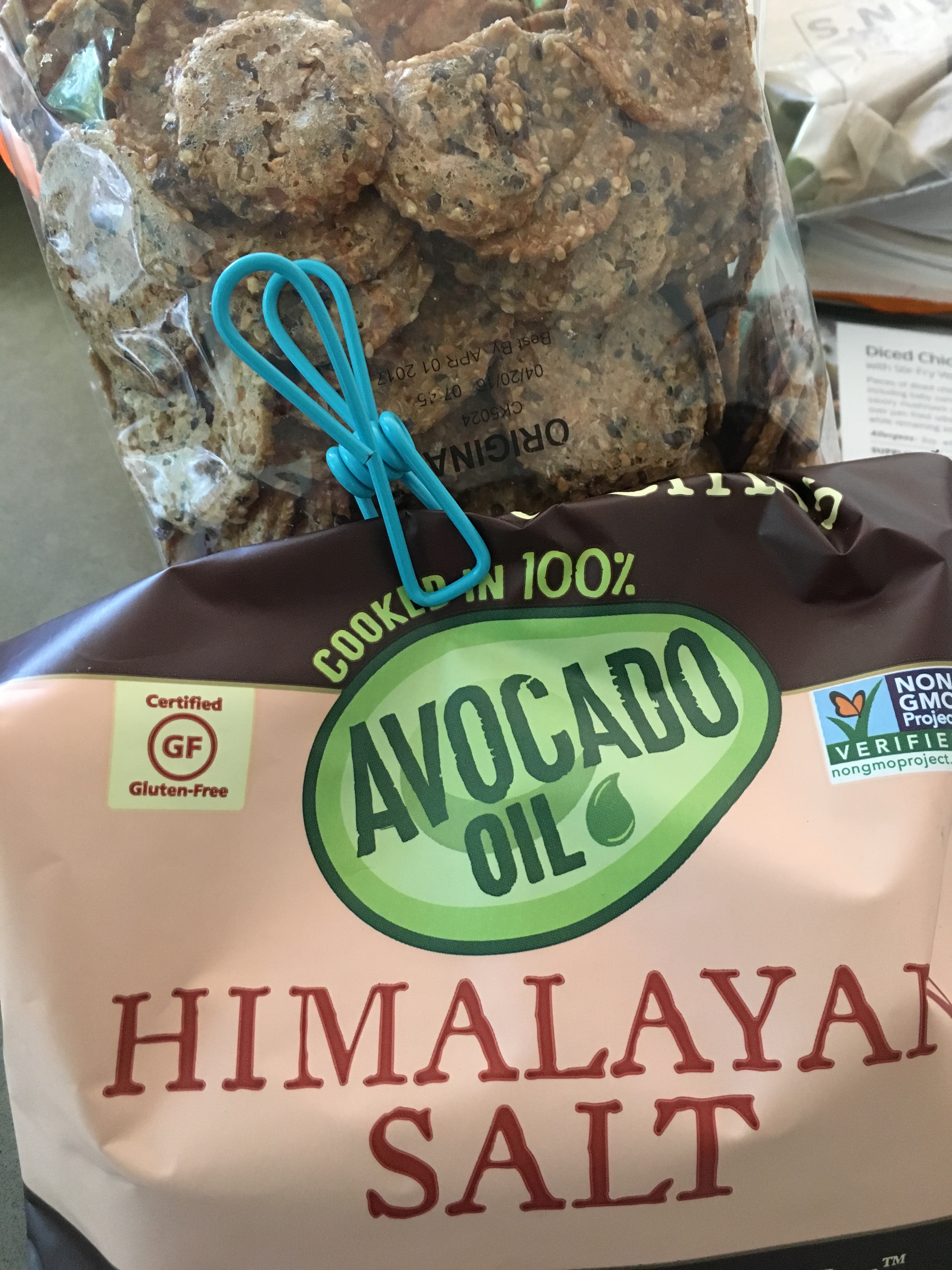 I didn't have any of the meat, and instead stuck to the smokehouse almonds ('GASM), chips, crackers, goat cheese, and FIGS (!!!).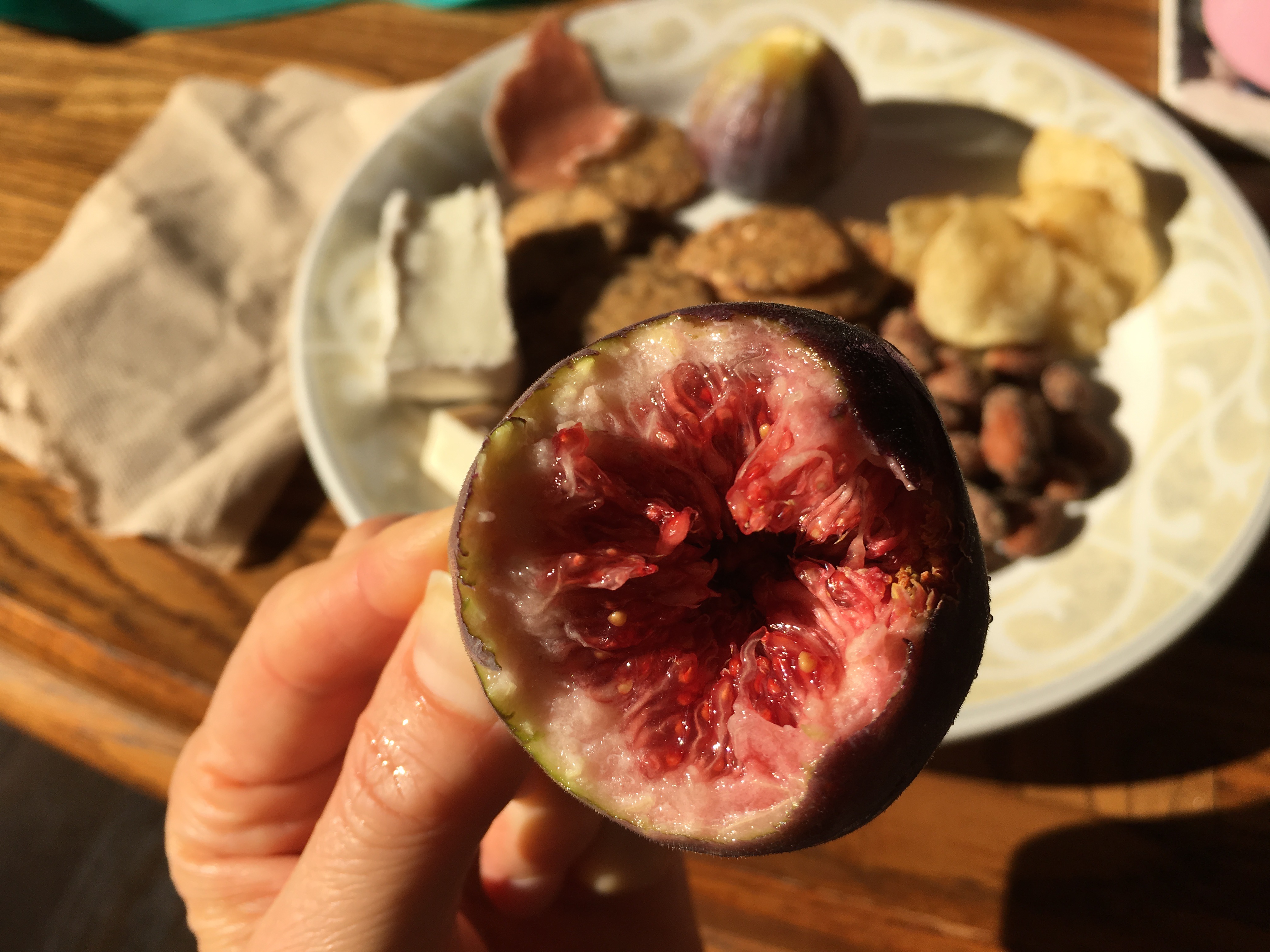 Here's what Kyle and the kiddos did though.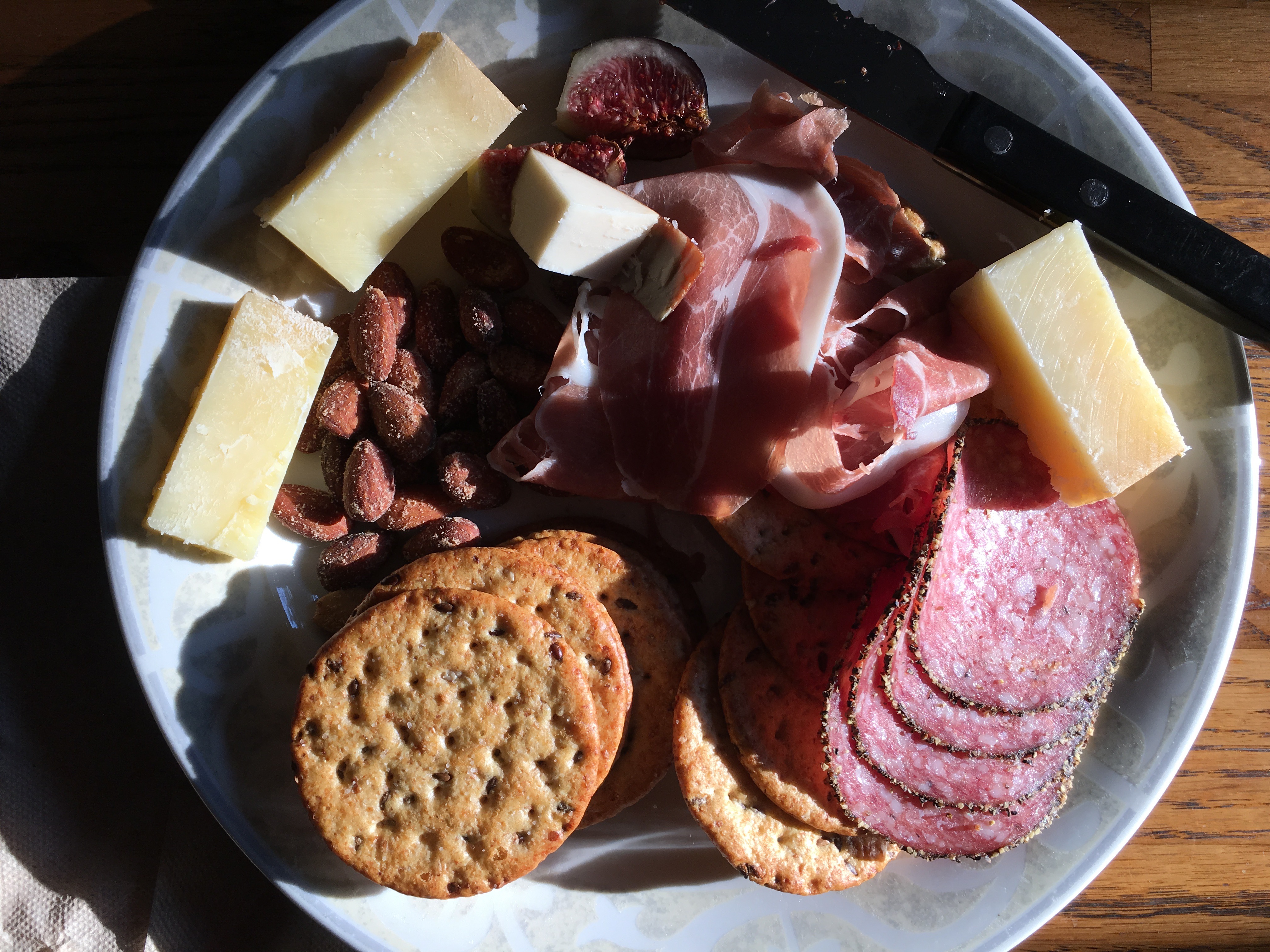 I was kinda regretting having such a snack-tastic dinner because the next day we had plans that also involved lots of the same kinds of apps.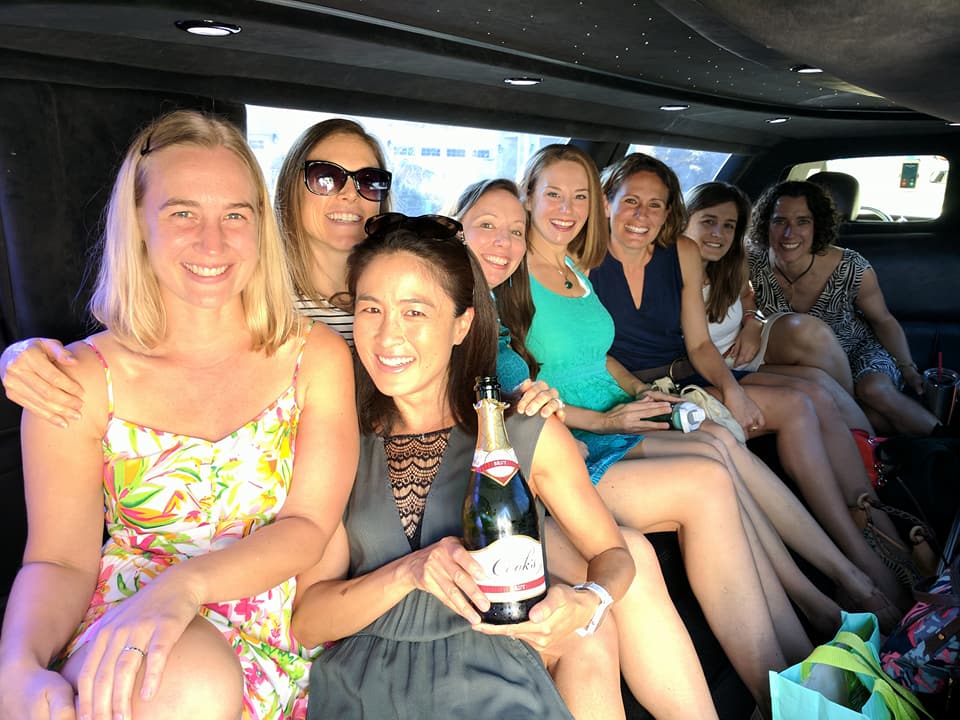 WINE DAY!!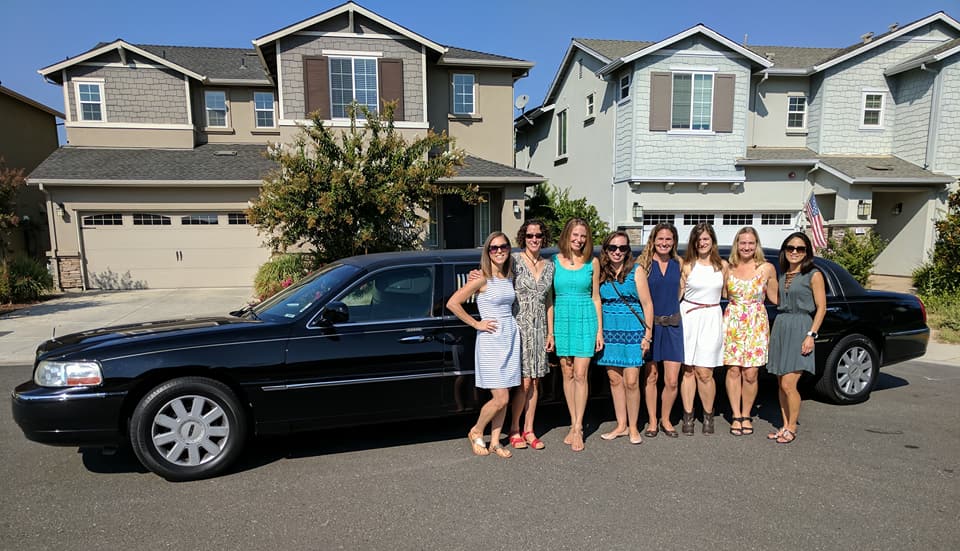 We've been trying to organize a girl's trip for a while now and we finally found a window of time between pregnancy and nursing that we could all make it work.  The limo picked us up at my house and then we were off to Amador County.  I had never been to Amador, personally, but we decided it would be a better option than Napa for economic reasons and Sonoma for proximity reasons.  I think I've had a few wines from the area before, like Turley, but for the most part, this was a whole new area of wine for me to explore.
We started at Andis, which my friend's dad belongs to, so our group got a free tasting and wine club prices for all our purchases.  They had yummy snacks for us, including some of their 2017 grapes, which I tried along with the chocolate covered almonds dusted in powdered sugar.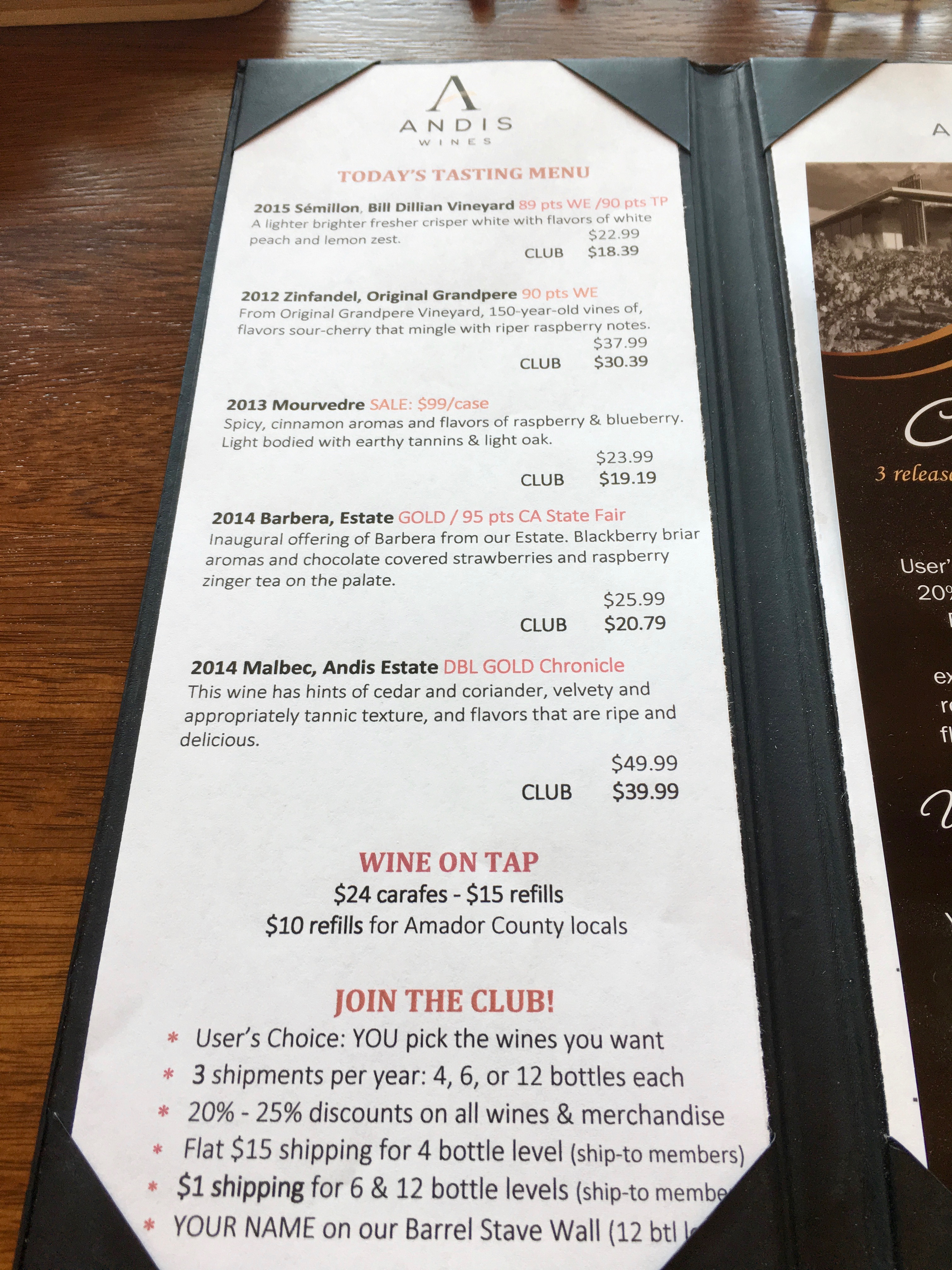 The barbera seemed to be the favorite, although truth be told I wasn't super into any of them (sorry, just my honest opinion).  I tried the rosé at the end though, and that was awesome.  It was super sweet – almost like a roscato – so it was no wonder I liked it!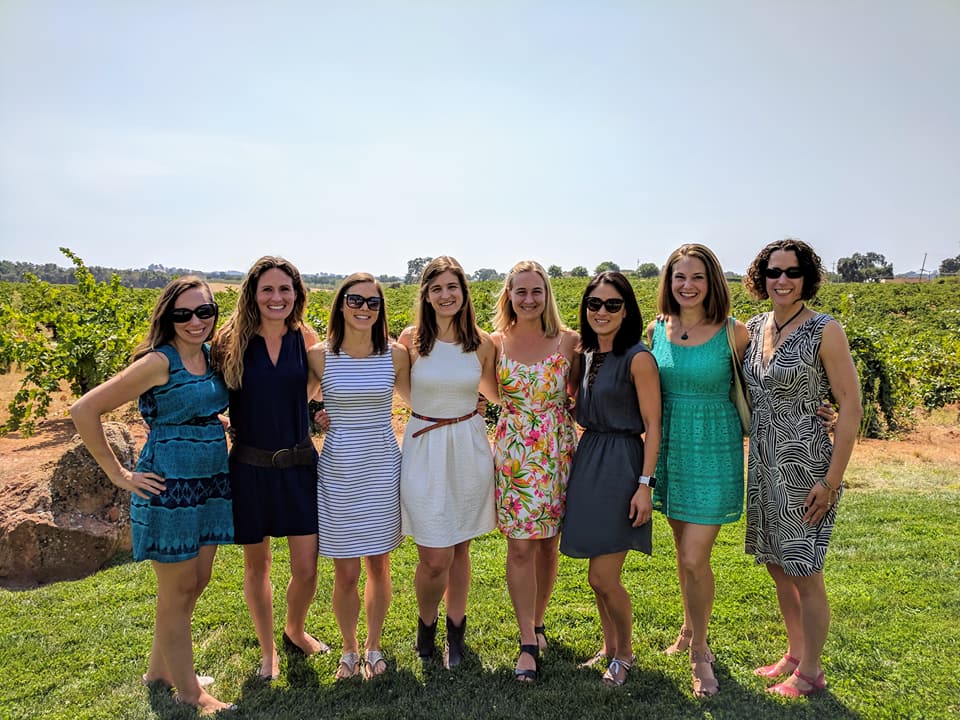 Group photo!
The outside was gorgeous and the weather was perrrrffect.  They had corn hole too 🙂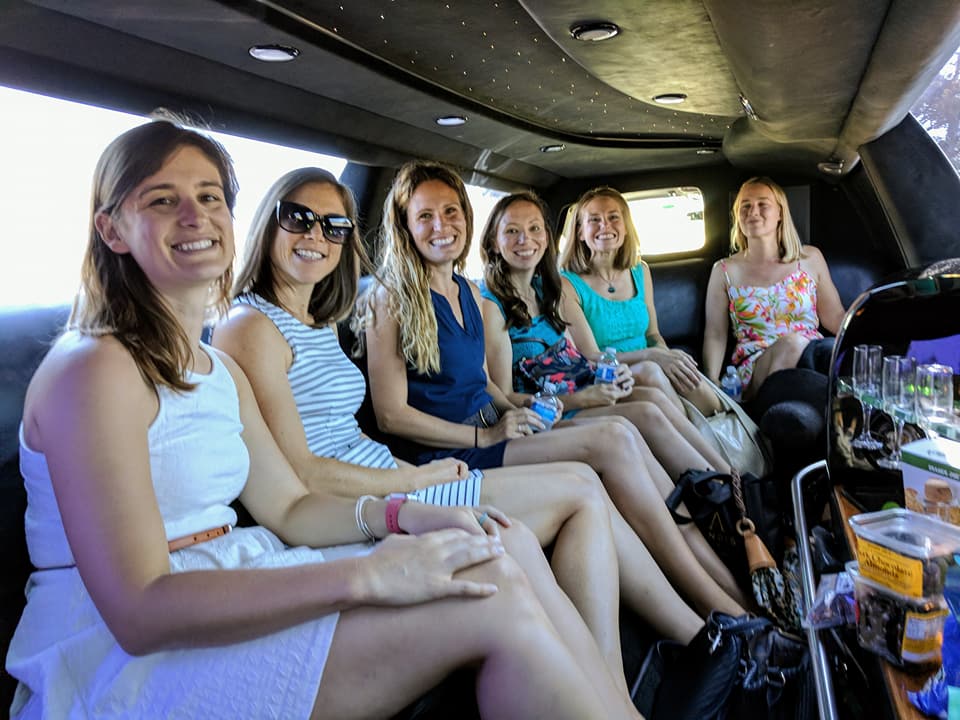 After that we drove downtown (the town is Plymouth) to Taste, which I found via Yelp.  Two of my friends had actually been there before, randomly enough, and had rave reviews, so that was exciting.  I had made a reservation for the 8 of us and they must have predicted we'd be drunk and rowdy because they put us in the back room, but the owner came by later and said we they couldn't hear us up front at all so we weren't nearly loud drunk enough. Ha.  In truth, none of us ordered wine at lunch because we all needed a little break before picking back up later. Hashtag so old.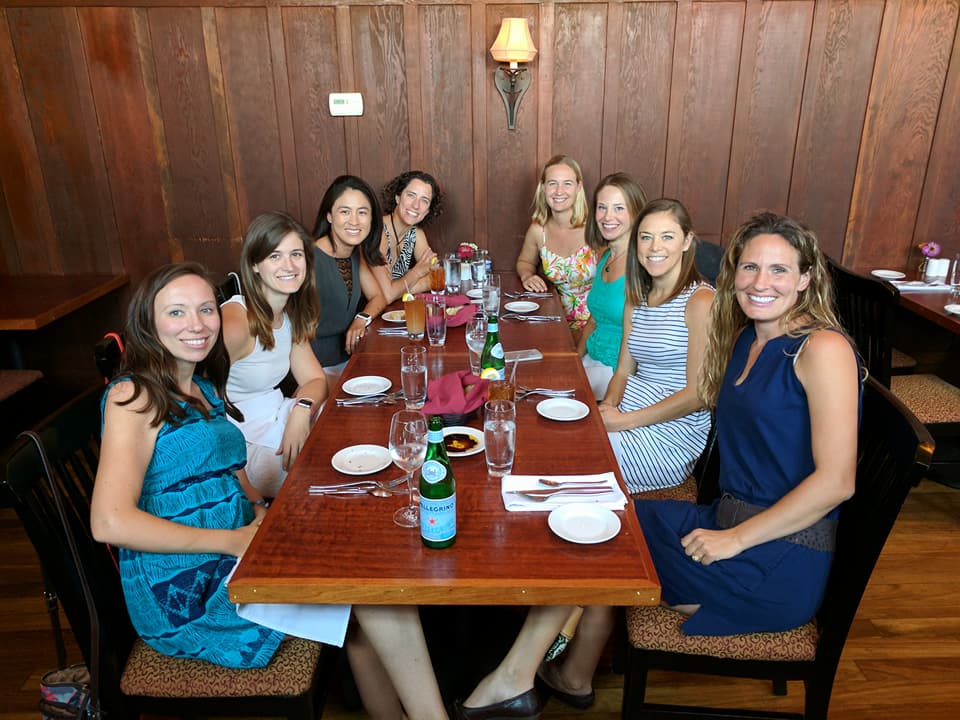 I freaking love these people so much.
Aileen took really good food photos of everyone's orders.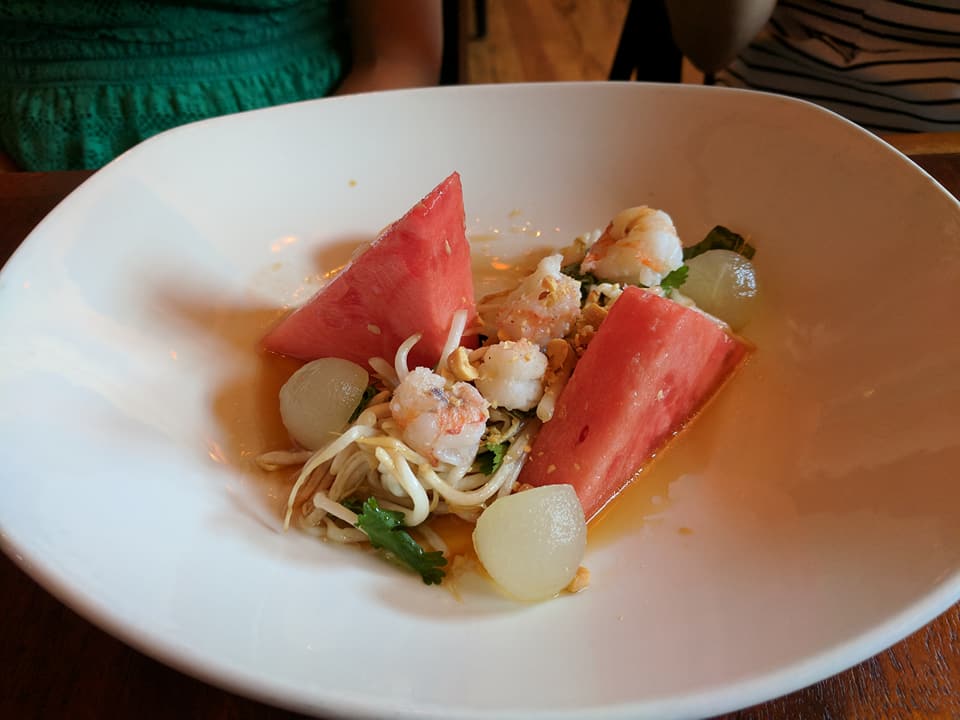 We got two of these watermelon salads for the table. It had pickled watermelon rind (LOVED!), bean sprouts, rock shrimp, peanuts, herbs, and a Thai chili vinaigrette. It was so good!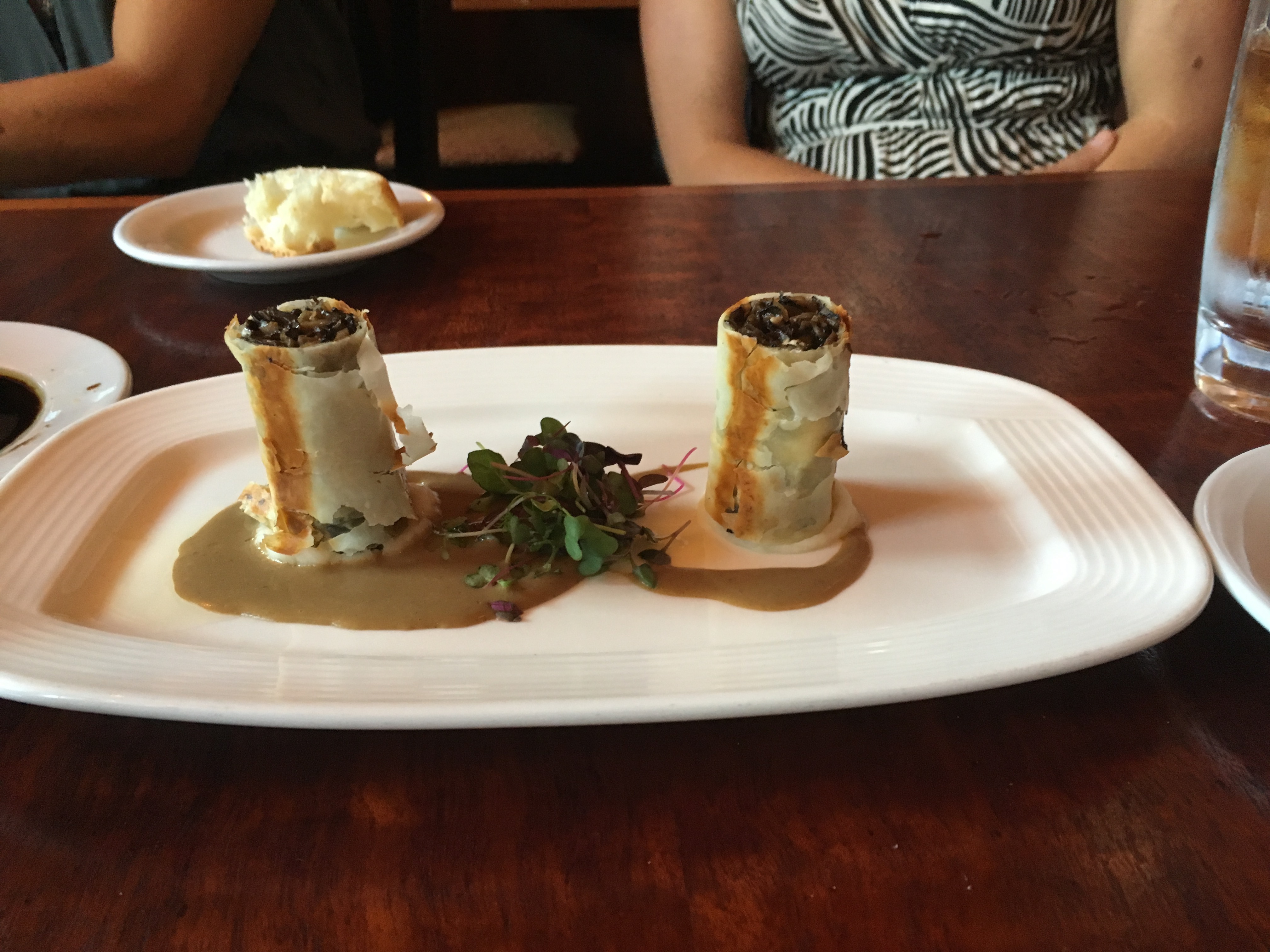 These were the mid-day mushroom cigars with crimini, shitake, oyster mushrooms, fresh herbs and goat cheese wrapped in phyllo.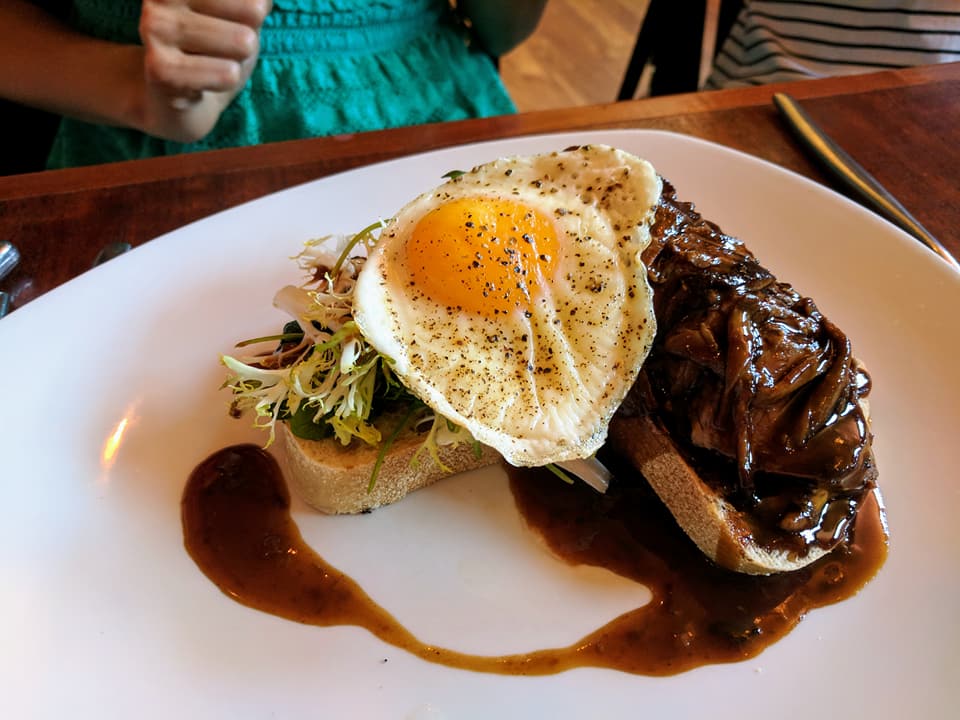 A few people got the Taste sandwich with mushrooms, grilled steak, dijon, local egg sunnyside up, and mixed greens.  Looked legit, but probably a knife and fork kind of sando. 
This was the lamb ragu with house-made pasta, garden herbs, and shaved parmesan.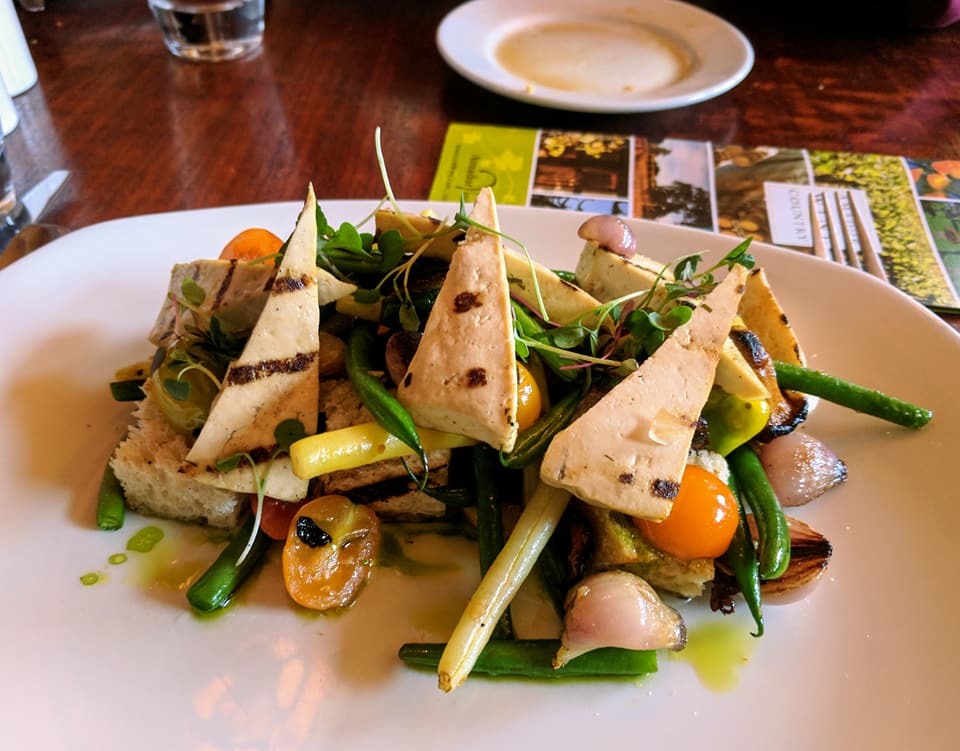 This was a tofu dish from the vegetarian/vegan menu.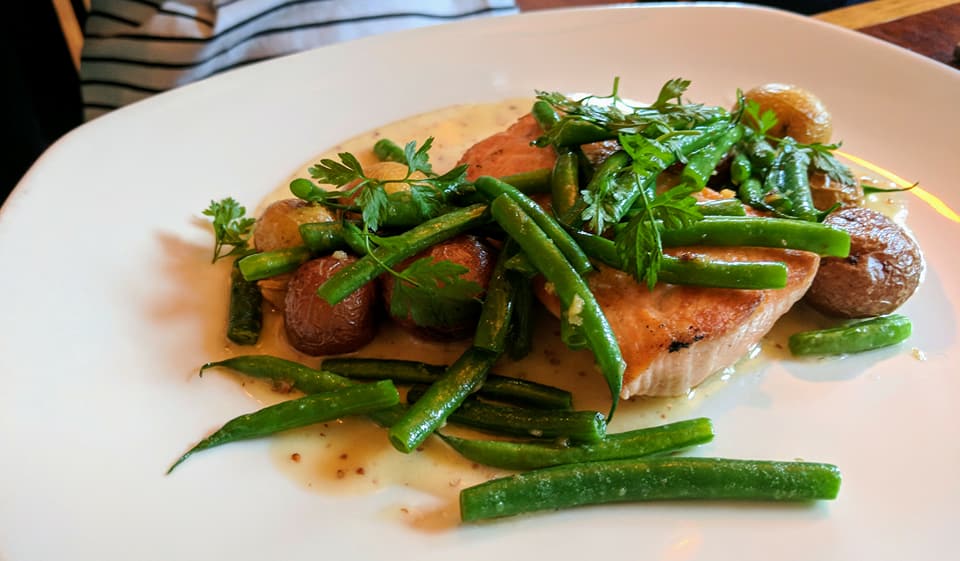 I got the Ora King Salmon with roasted marble potato, haricot vert, butter toasted almonds, and whole grain mustard beurre blanc.  The sauce was to die for.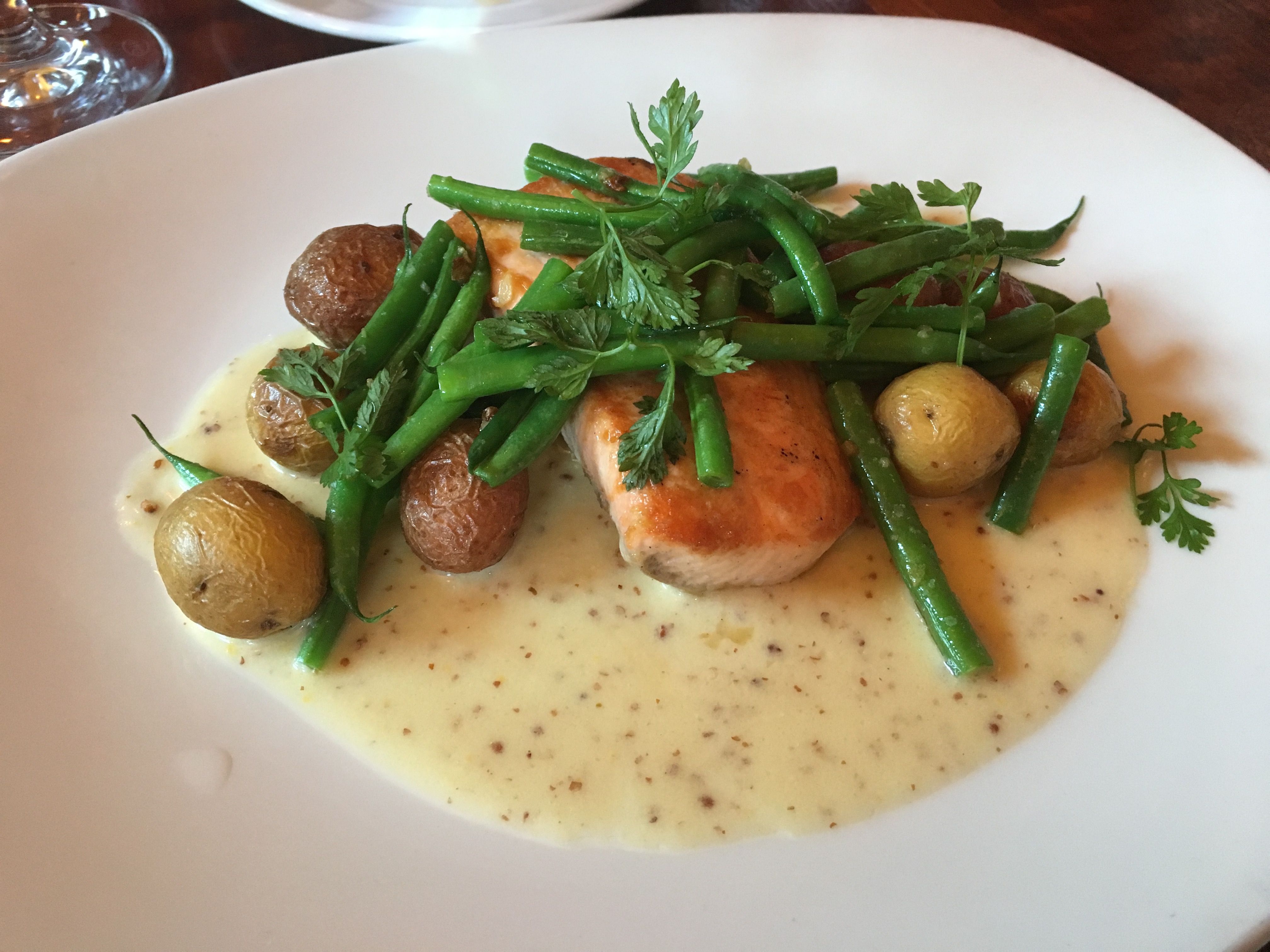 You can see it better from this angle.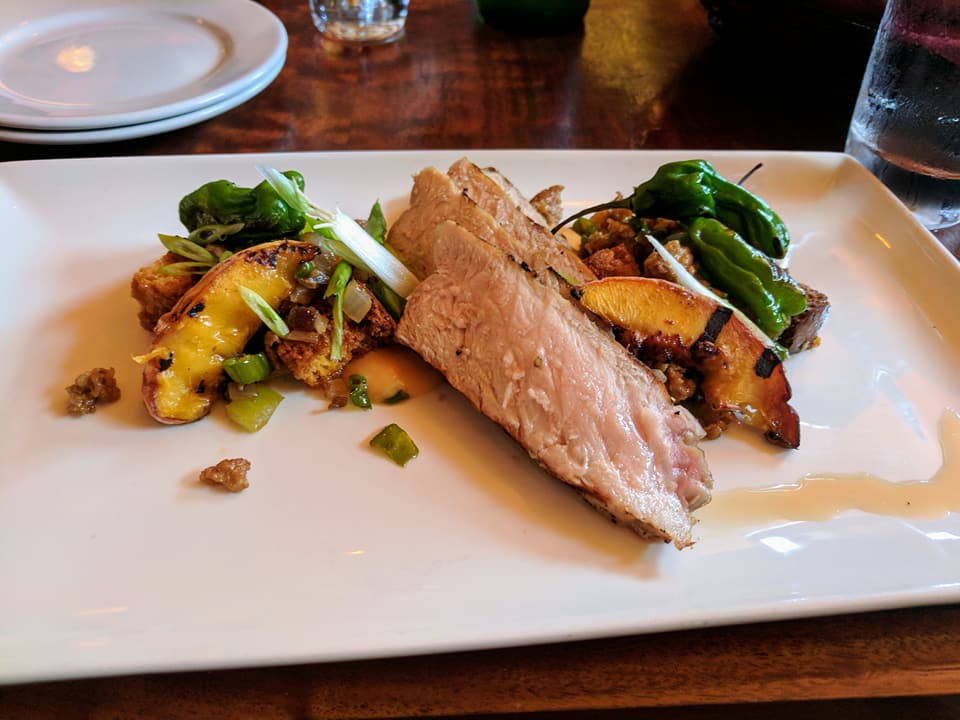 A few people also got the Beeler Farms Pork Chop, with Up Country Farms shishito peppers, grilled peaches, house made chorizo, cornbread crouton.  I tried the house made chorizo – it tasted great – leaner and not as spicy as other chorizo I've had before which made me like it better!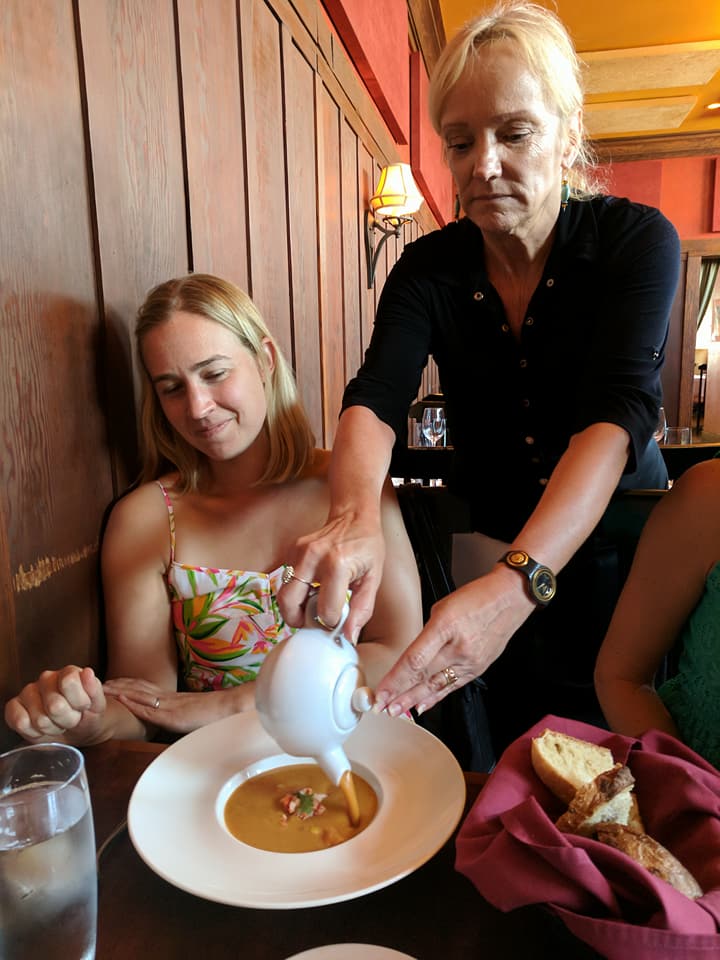 Angela's corn soup was poured tableside, which had grilled corn, lobster meat, house made crème fraiche, and cilantro. 
Definitely a wonderful lunch.  We took so long that by the time we were done it was already time to head back (if we wanted to make it back by the 4 pm time we had all given our husbands).  But we didn't want to do that.  So we went to another winery instead.  The guys could deal.  This was our chance!  I knew that would be the case when I booked the limo, so I had them hold the driver until 6 pm juuuuuust in case we wanted to extend.  🙂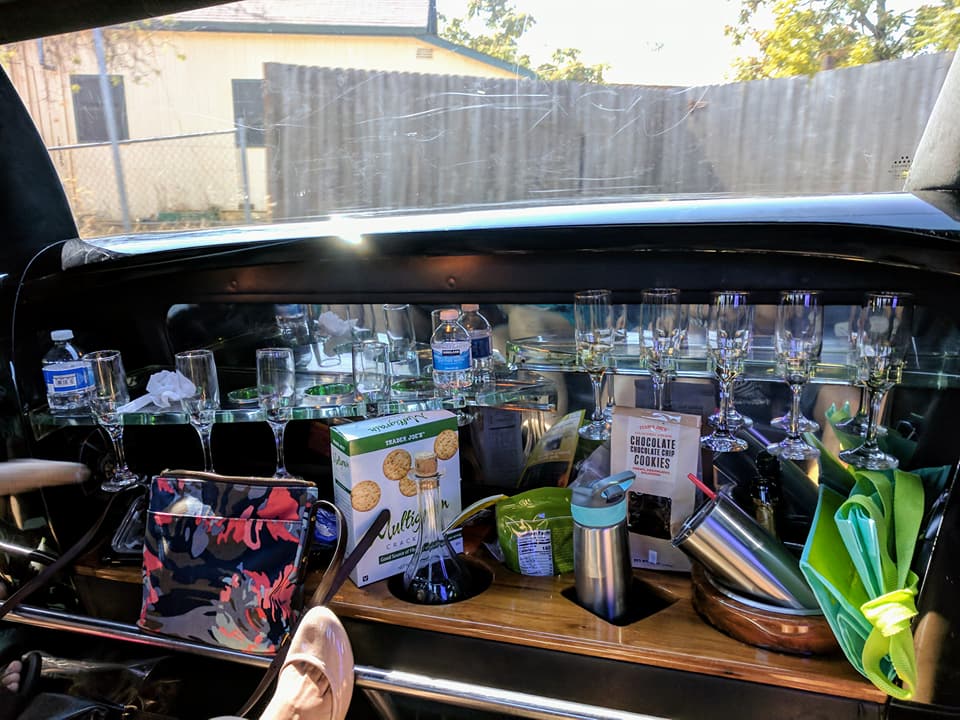 We still had major snacking going on the whole time we were in the limo.  Almost everyone brought chocolate in some form or another, ha!  You can tell what we want to do when we are by ourselves without sticky little fingers to share.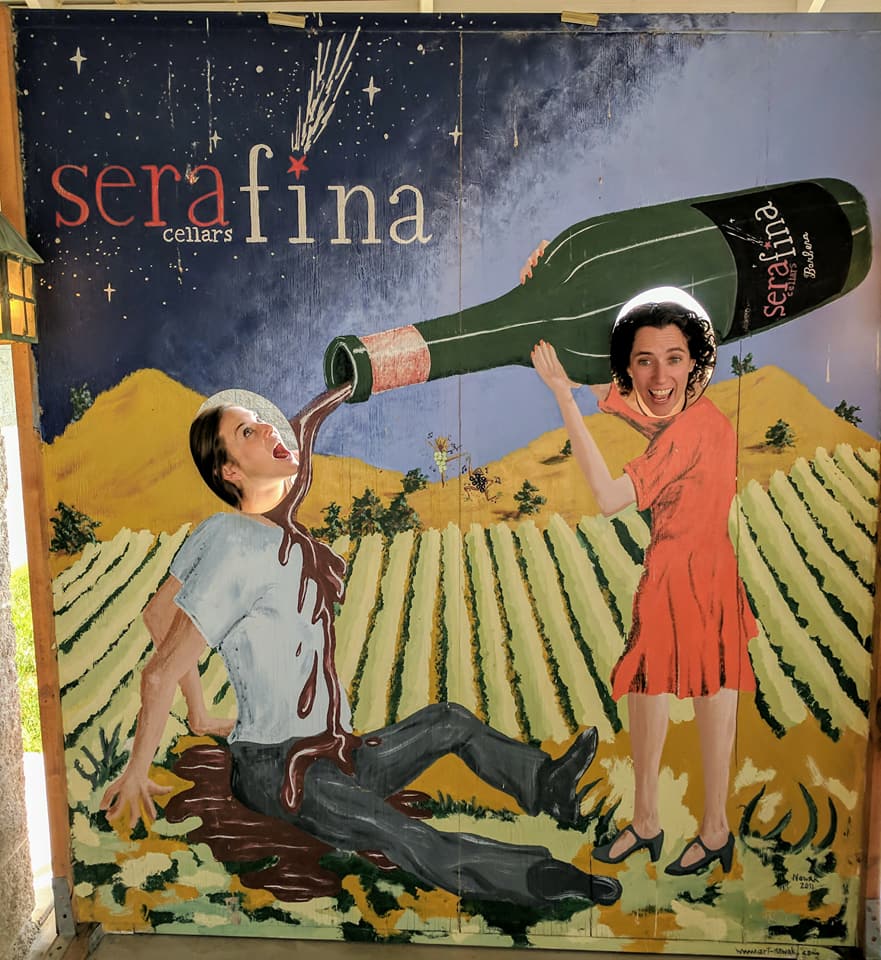 Sera Fina was the next (and final) place we went.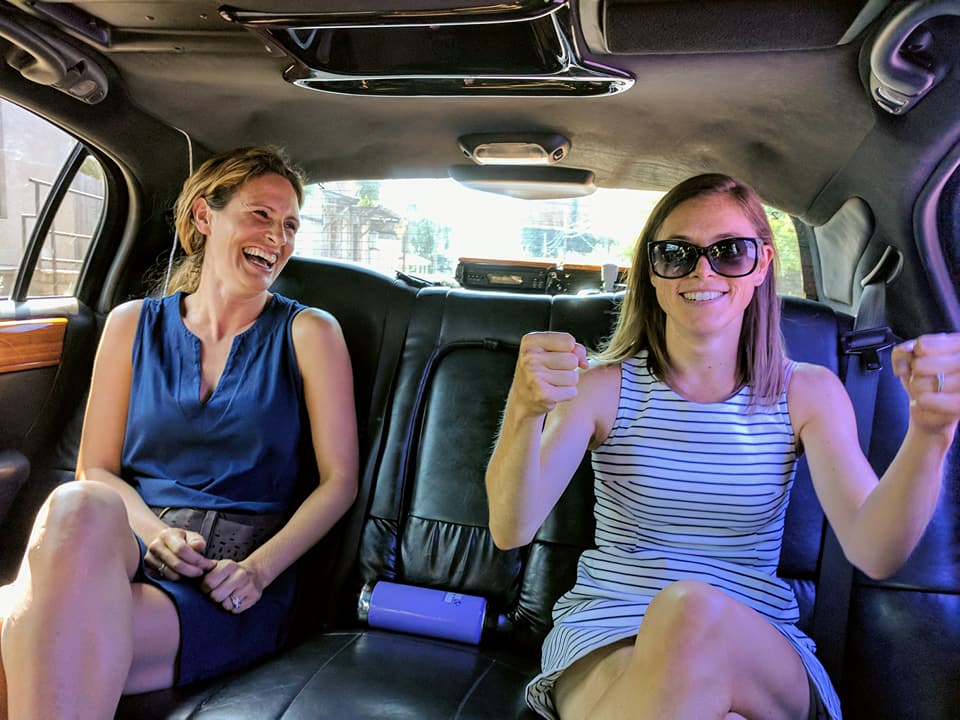 I had to "drive" so I wouldn't get motion sickness.  Try it people, this technique really works!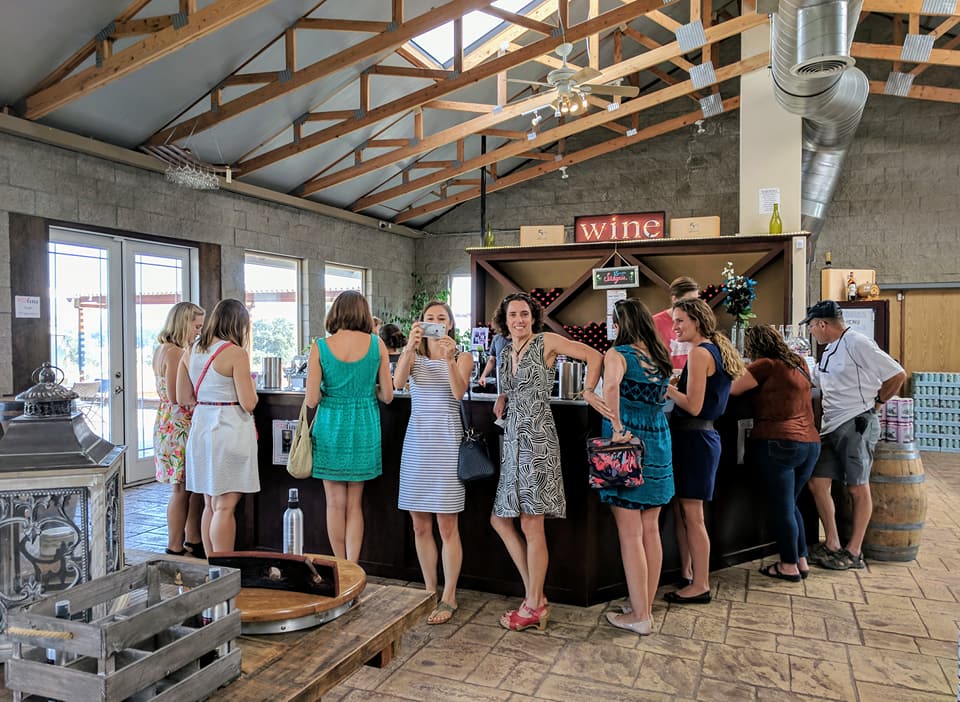 Back atcha!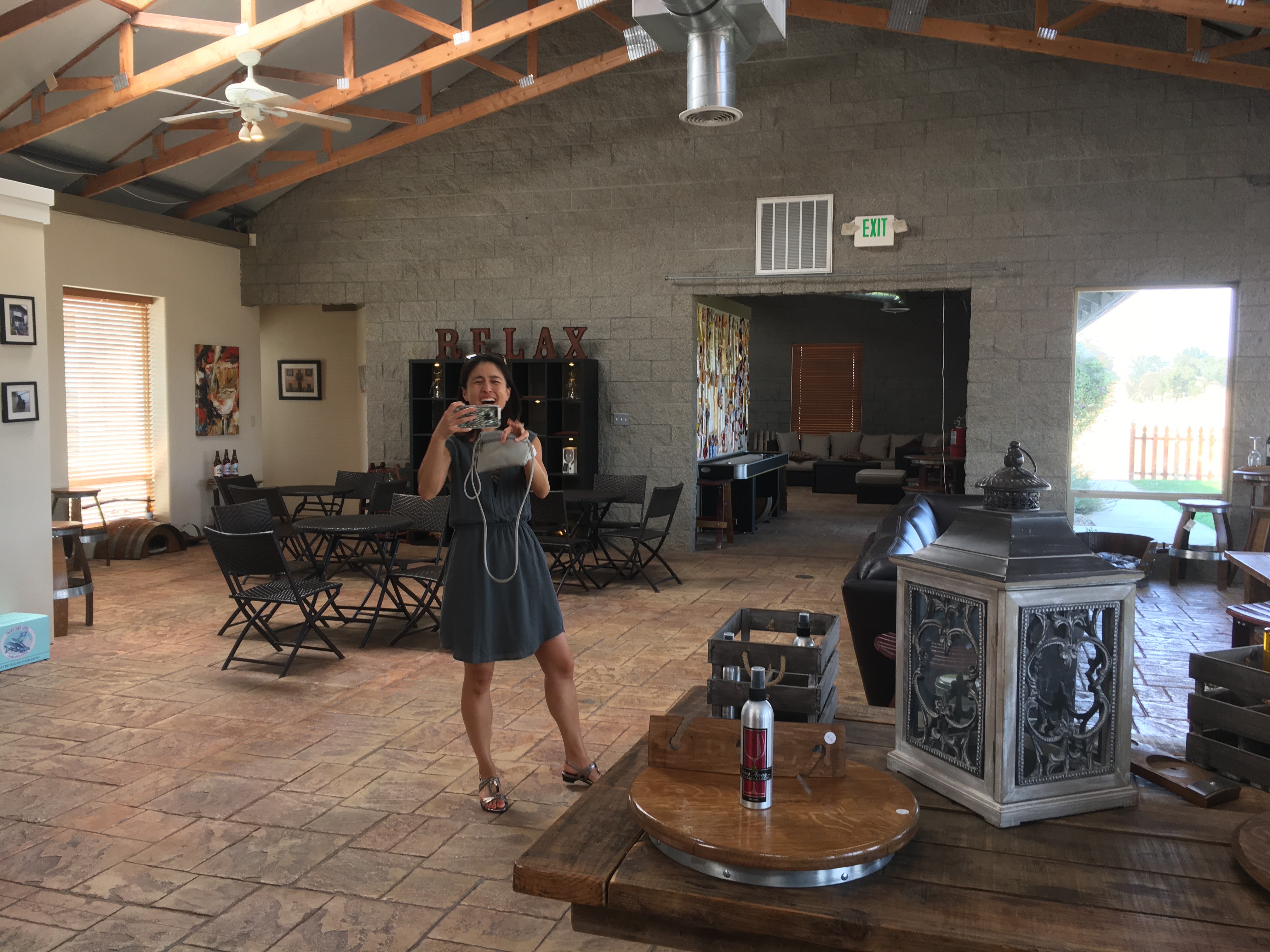 I'm on board.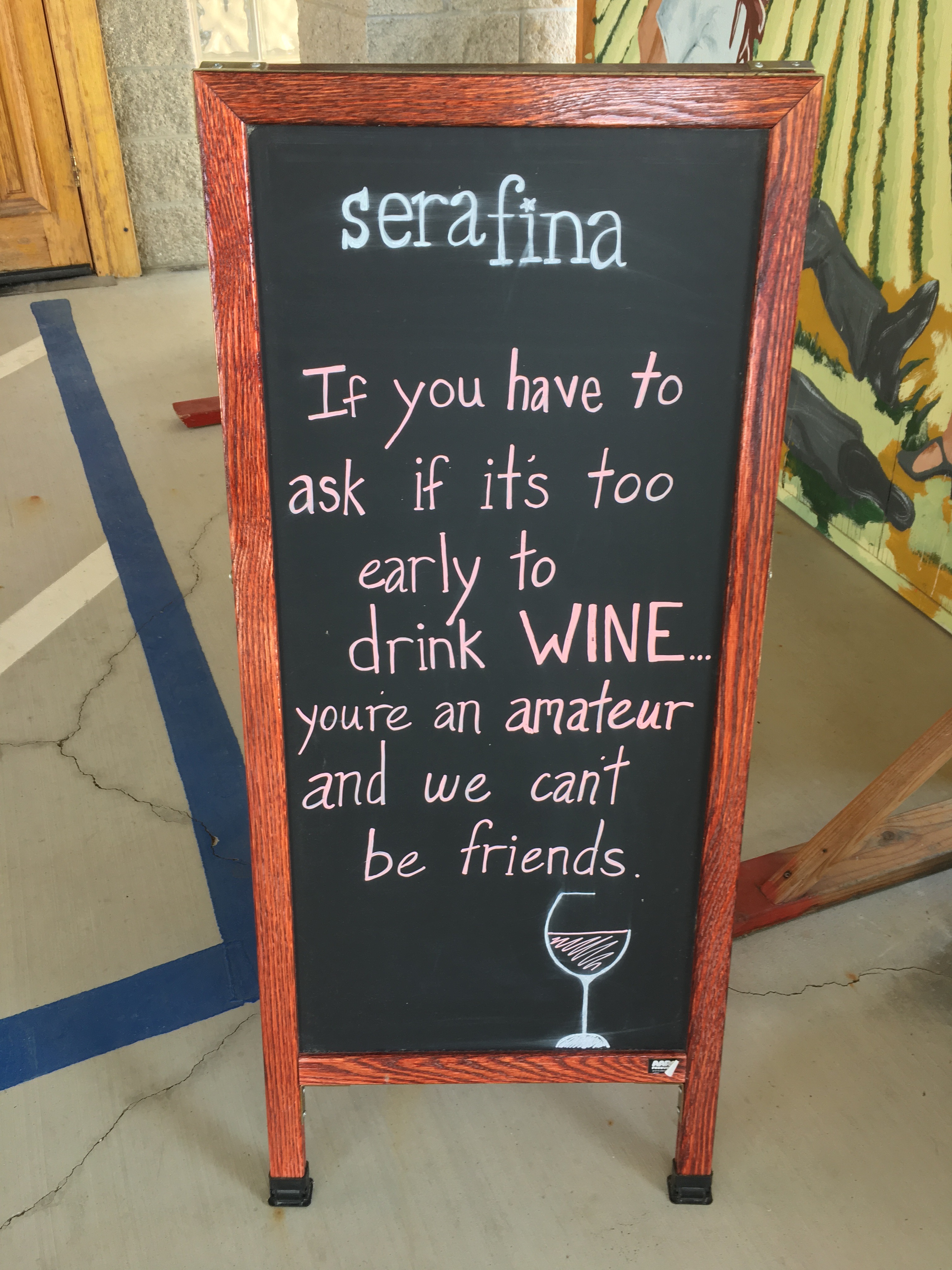 I did the cider sampling here because why not?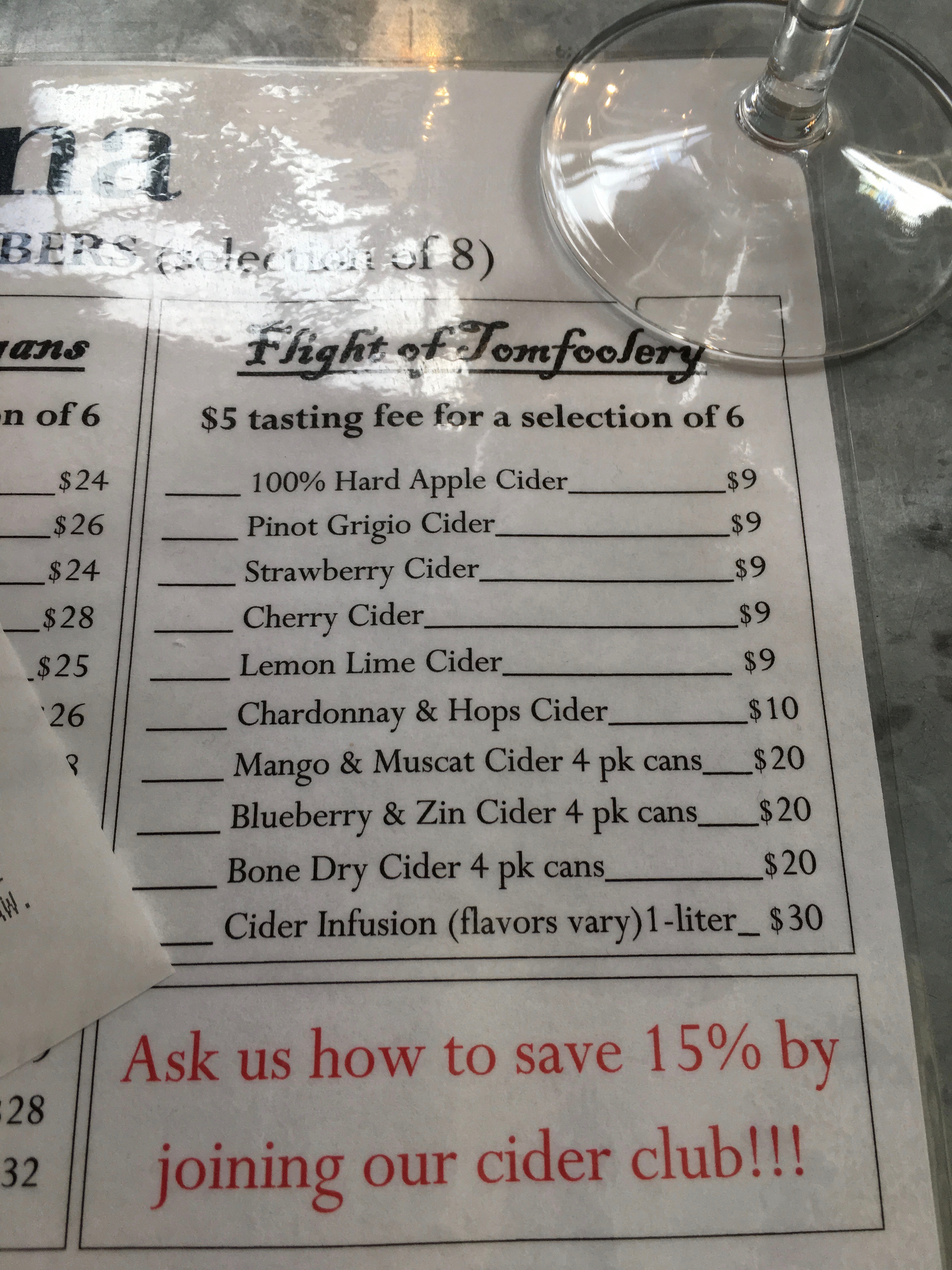 The mango and muscat was SOOOO good.  So good I got it twice so I could end on that note.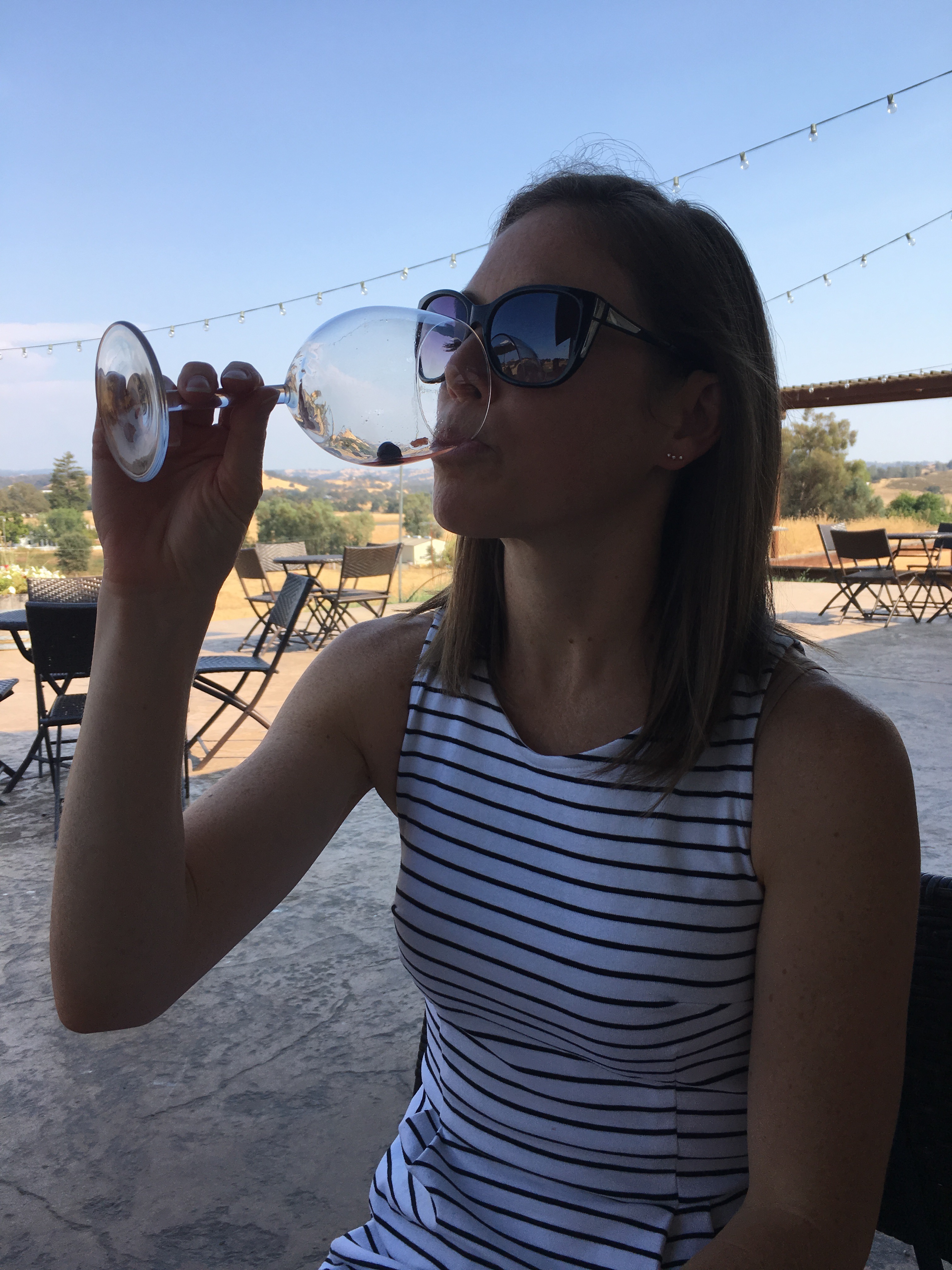 But almost as good (and way unique) was the cider infusion.  I asked what it was and was told it was a mix of whatever and sometimes it was great and sometimes it was weird, and so I figured what the heck!?  They asked if I liked spicy or sweet and I said both and so they gave me this!  A blueberry jalapeño cider that was SO INTERESTING and really had my taste buds thinking.  The heat was like whoa at the first sip, but then mellowed and made me want more, and I was so intrigued.  Definitely the winner of the day for it's individuality.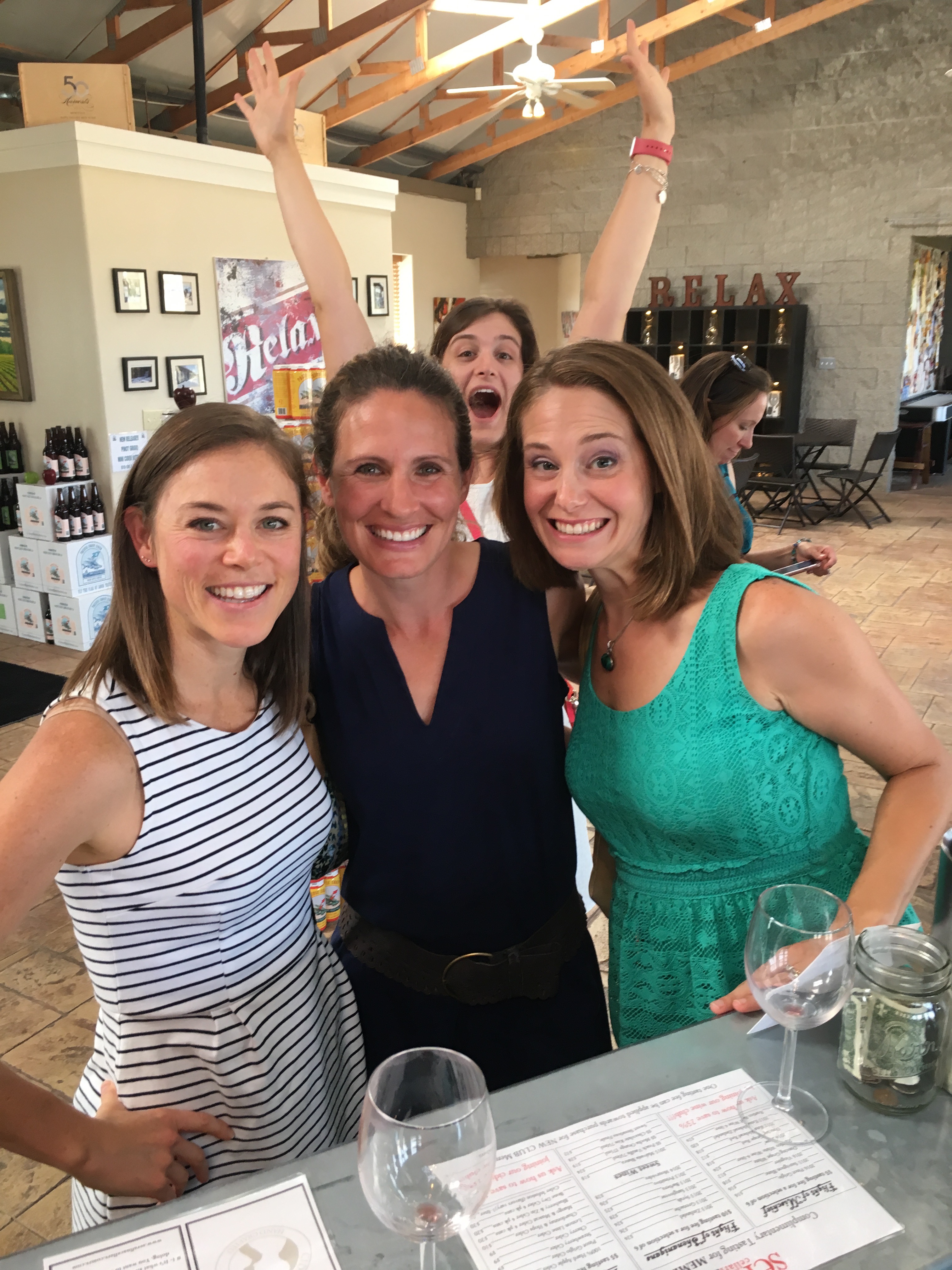 Photo bomb!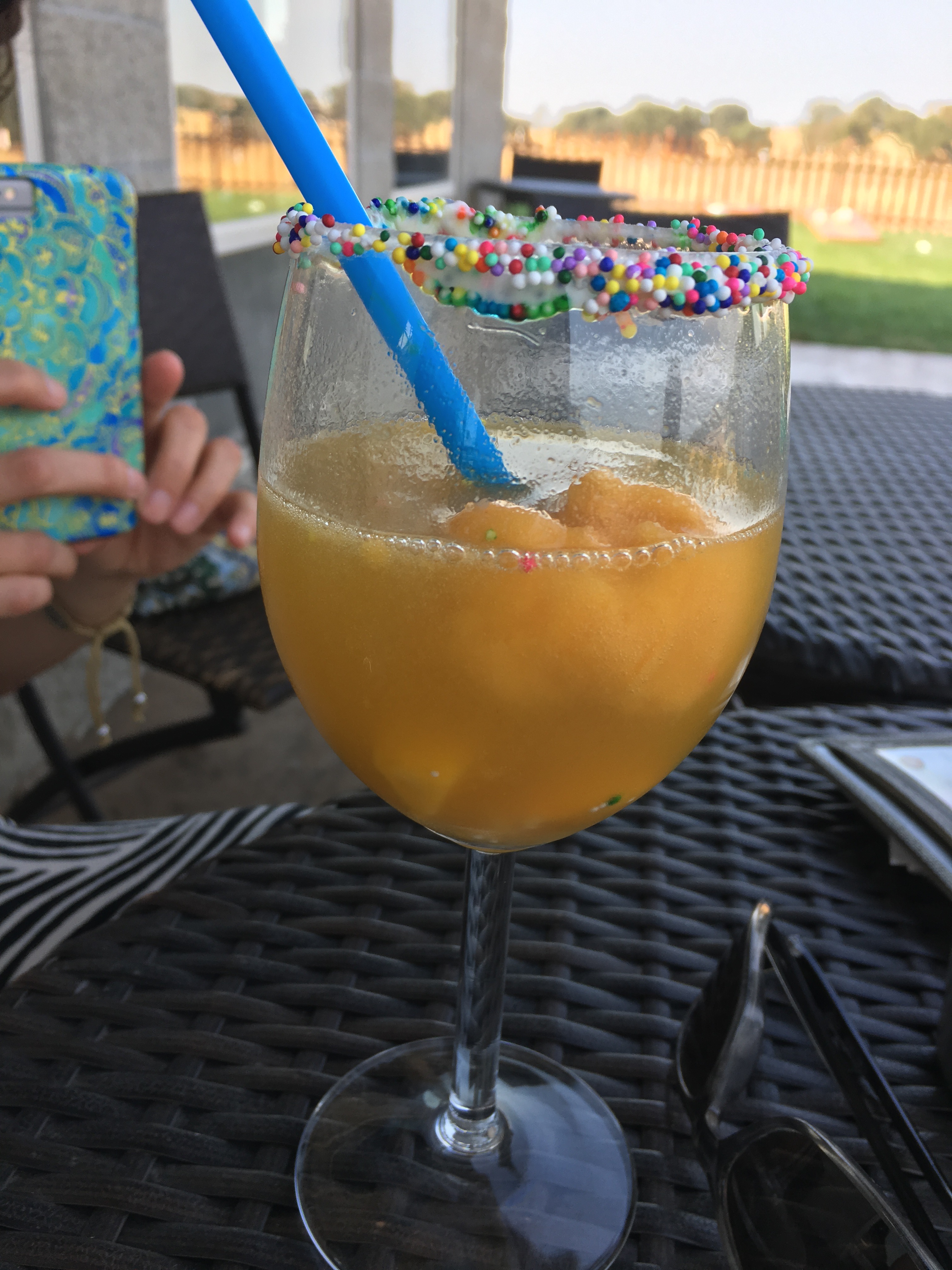 This was the sorbet mimosa, that we heard about a few times before arriving.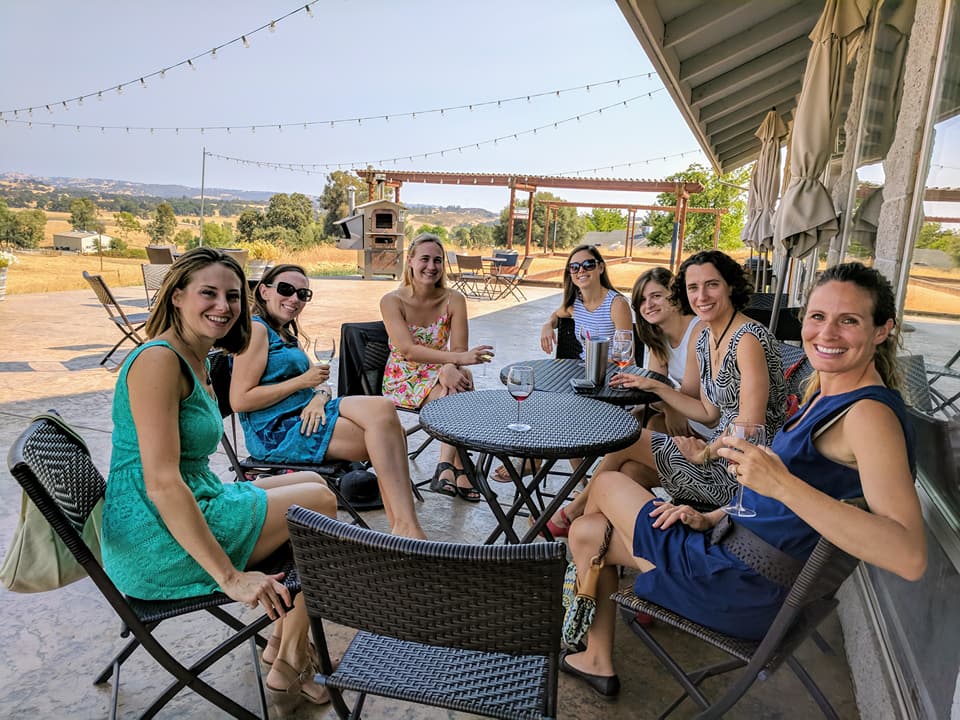 Sera Fina was such a fun place, I'd want to go back for sure.  They had bocce and corn hole outside, in addition to a nice patio for relaxing.  And inside they had a huge space, with a TV and shuffleboard and the bar.  Very cool.
We probably could have just hung out and talked until midnight, but the fact of the matter was, we all had kids and significant others to get home to.  So we dragged ourselves back to the limo.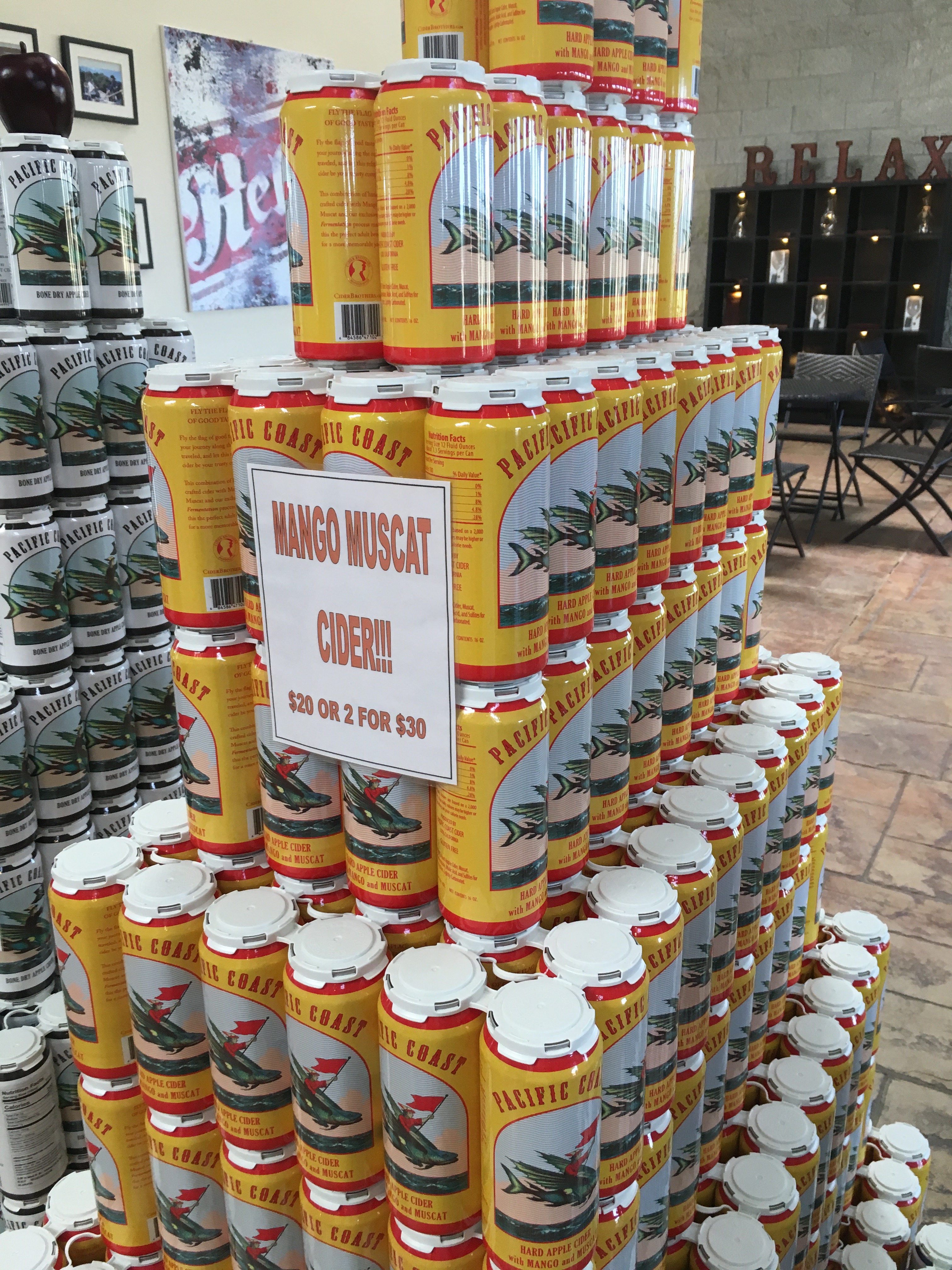 Check out the tall boys.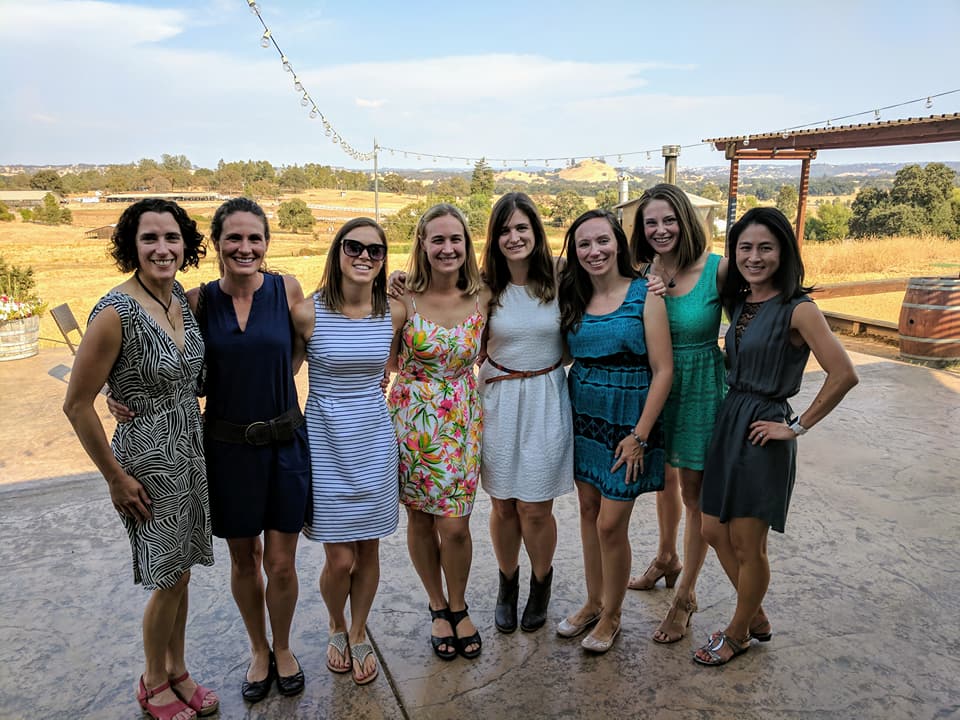 What a day!  It almost made the terrible news leave my consciousness for a second.  Although we talked about it plenty, so it was still very present.  But for me, just escaping my kids and being with friends for an extended amount of time was much needed after so much time being limited to the house (between the weather and the cast).  And yet I can't stop thinking about the rest of the country and the insanity they are dealing with. For the past week I keep saying what if we had lived there?  What would become of a child in a cast?  What would we have done?  It could be any one of us.  It feels so scary and personal.  It's truly tragic.  My heart goes out to everyone affected.  I'm praying for you all.
To end on an upbeat note, when the limo pulled up at our house, Kyle and the kids were outside waiting and P thought it was the coolest thing ever.  Our neighbor's daughter also came out with all her friends who were over for a pool party (and were probably way disappointed that it was only us), but P apparently went over to them and exclaimed with price "that's my mama in there".  So sweet.