Saturday morning was the opening day of little league.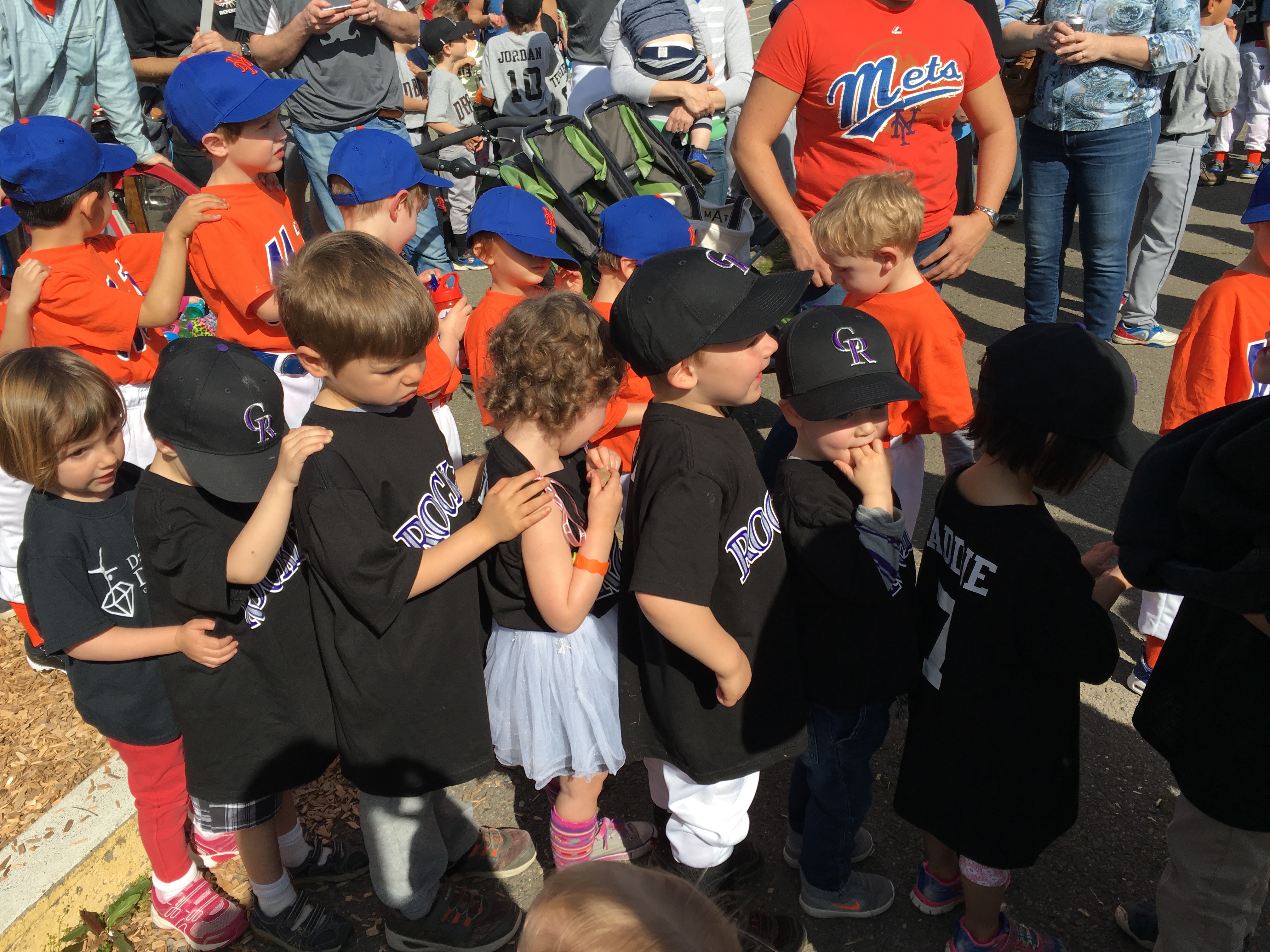 There was a parade…with the UC Davis marching band…and all the older teams…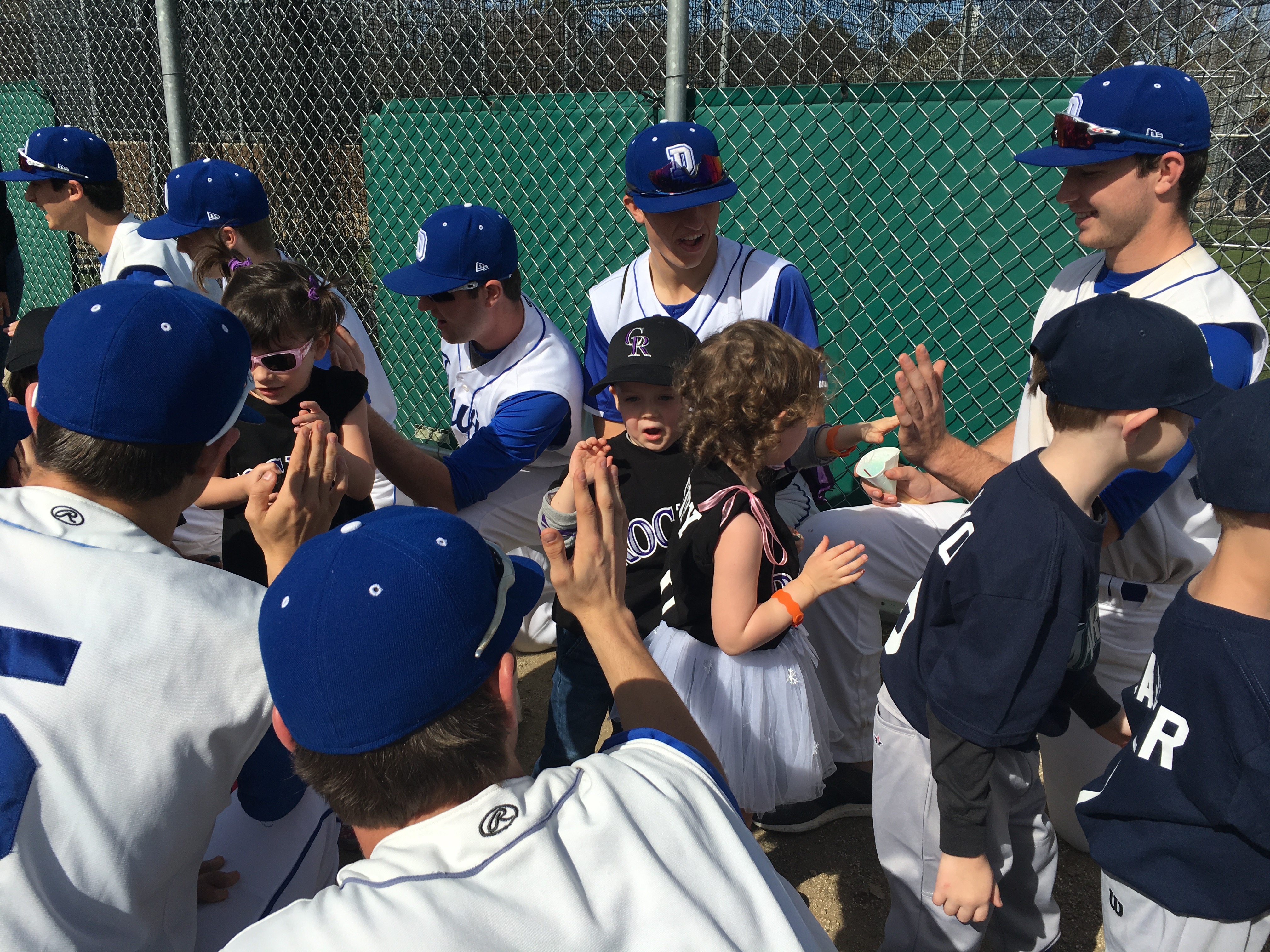 He was in awe.  And after some speeches and the opening pitch it was bounce house time!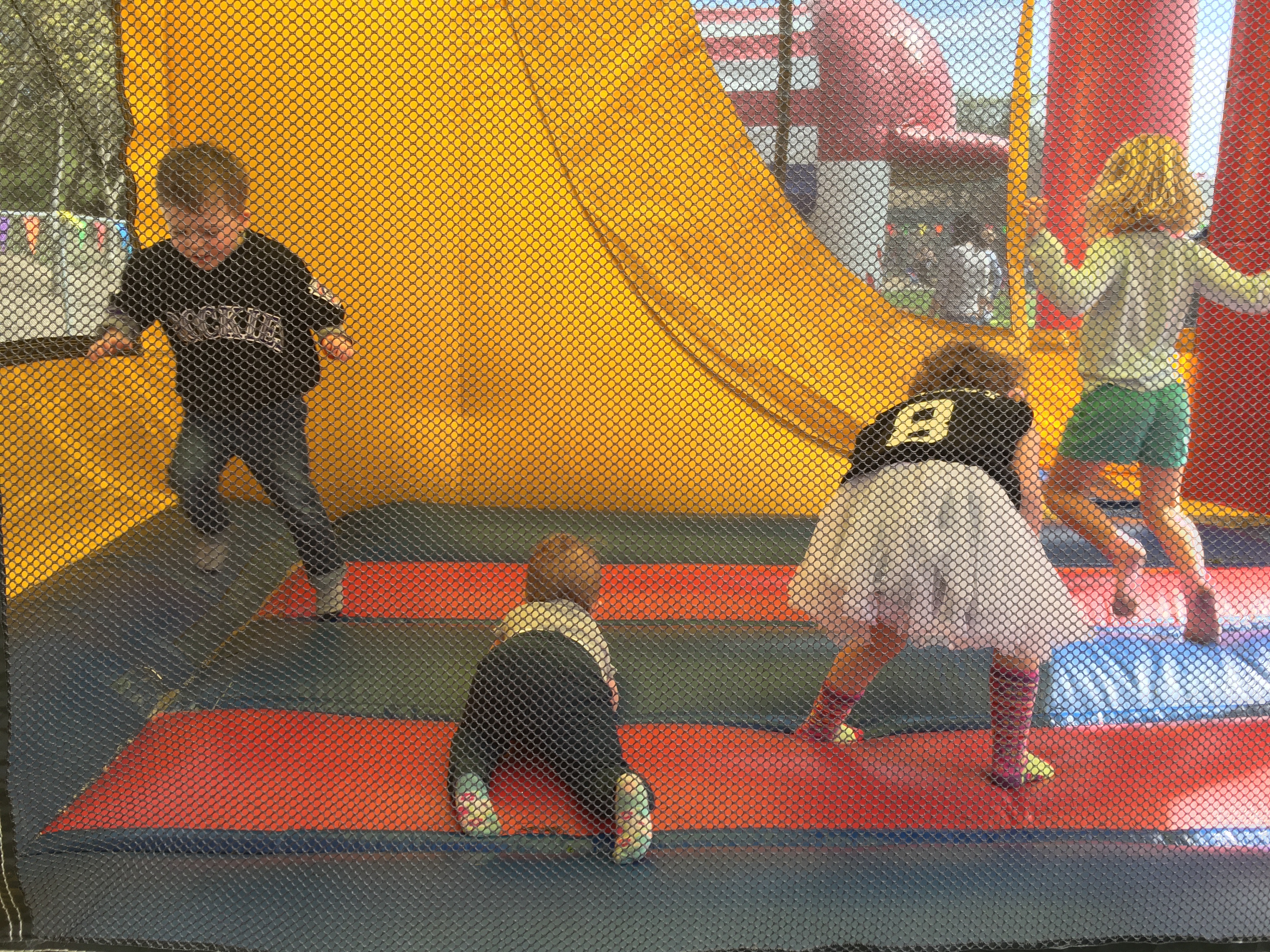 I feel like almost every parent in Davis was there this weekend.

It was totally the most fun atmosphere.  And it was only heightened by the fact that it was SO SUNNY and warm out.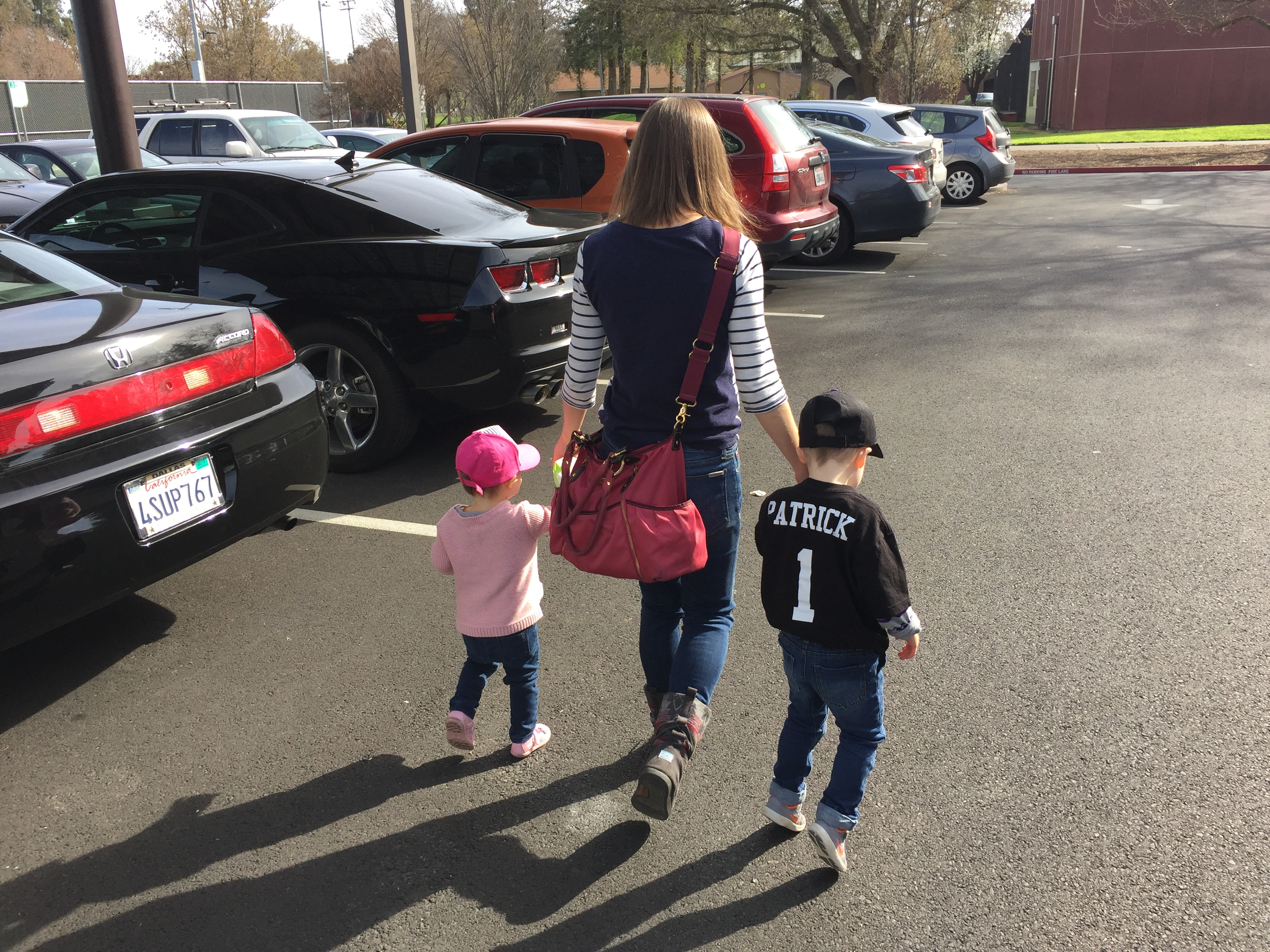 If nothing else, the loooong winter has made me appreciate this nice change of season (FINALLY!).  Silver lining yo.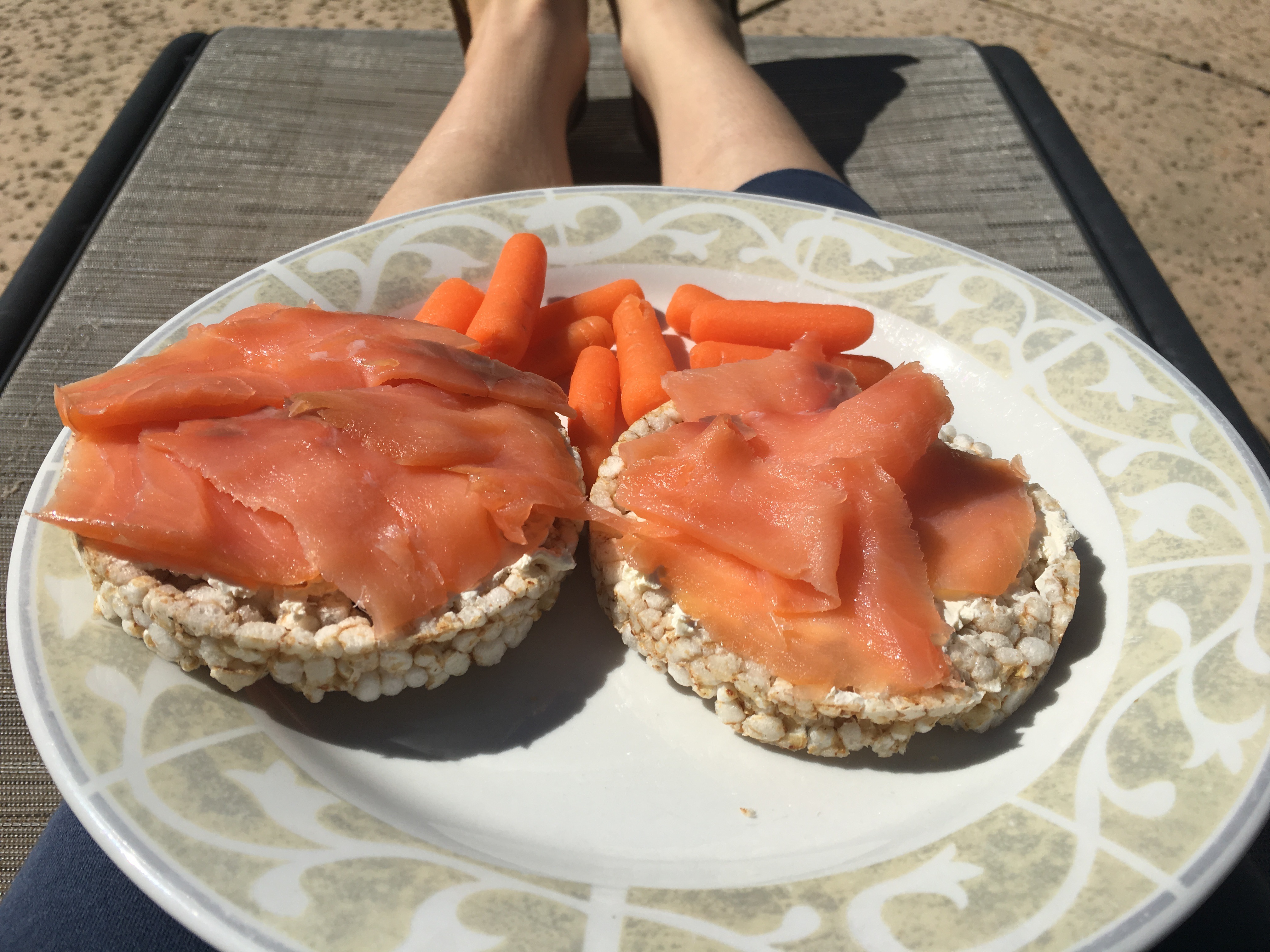 For the first time in I don't know how long, I didn't have a kale salad for lunch. My taste buds were begging for smoked salmon and lactose free cream cheese and I knew nothing else would do. And I ate it outside!
Since V was napping, I took the opportunity to get some yard work done so the yard would be ready for Spring…and playing outside.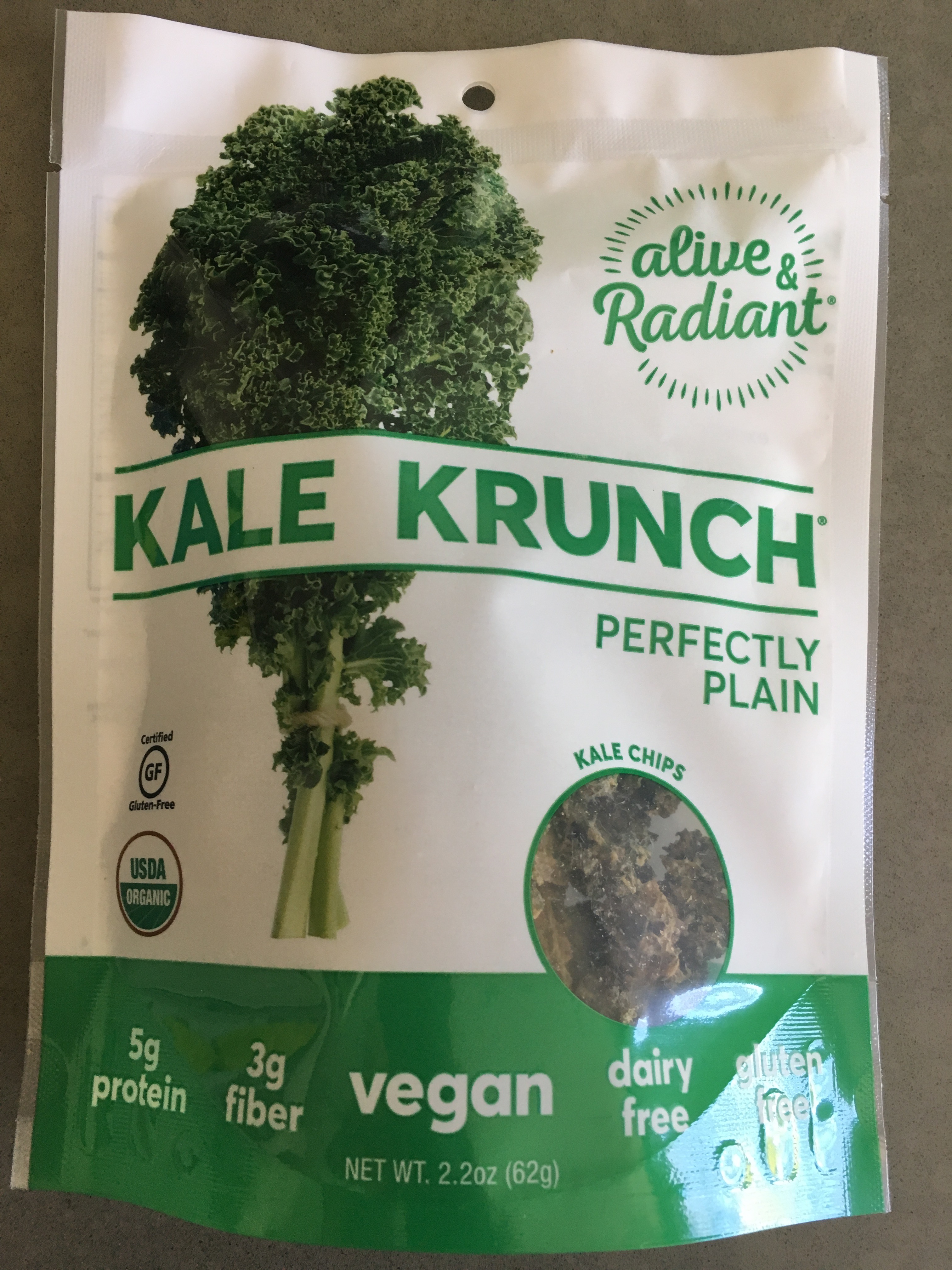 Snacked on this.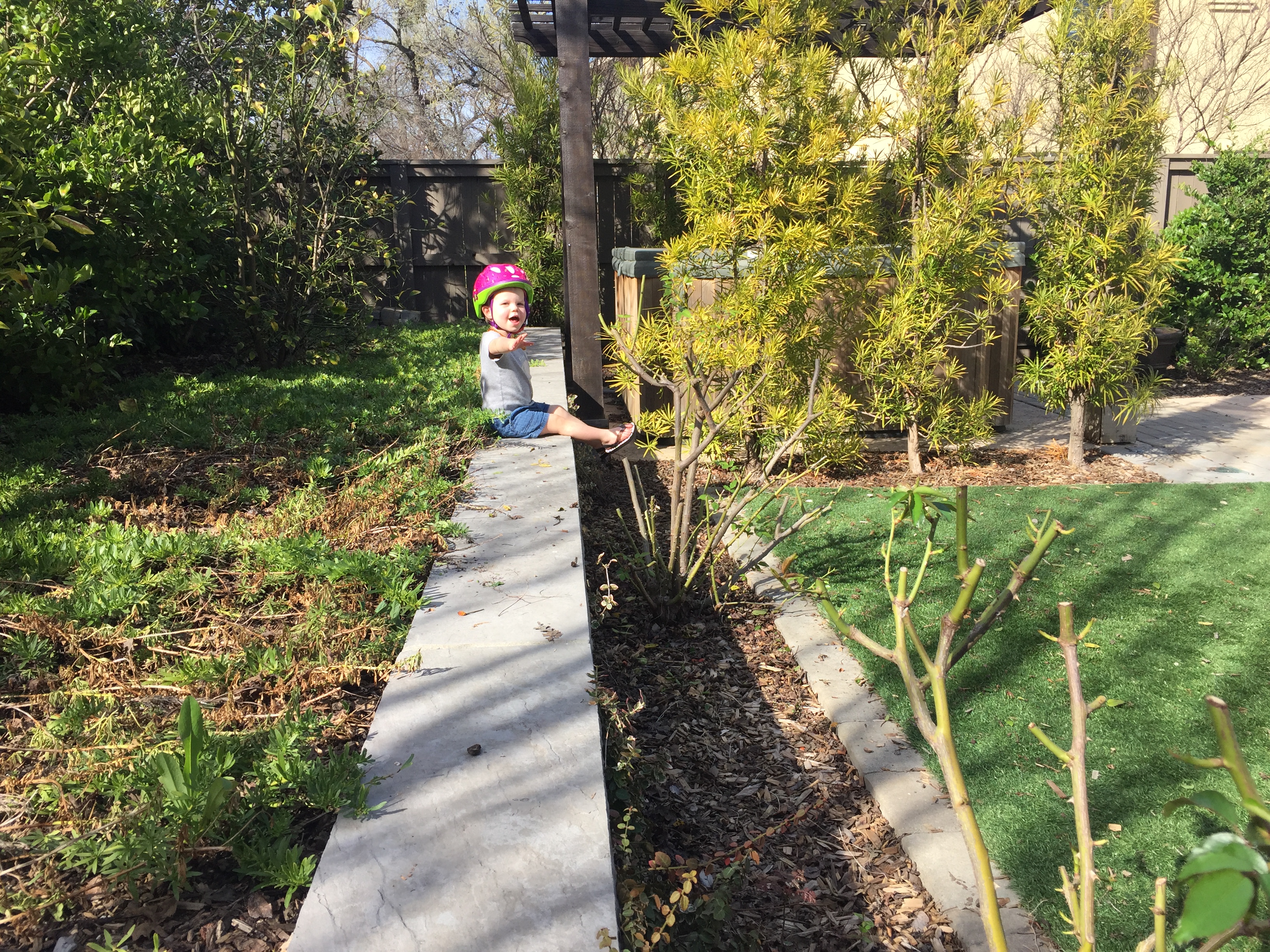 Big time pruning allowed for some balance beam work (with her bike helmet still on…haha).
They played in the yard for the afternoon while we just hung out…at one point I ran out to TJs for a semi grocery run (I really wasn't in the mood at all, so I went with a partial grocery list and figured I'd finish it later in the week).  But at least I got the chicken for Kyle to grill that night.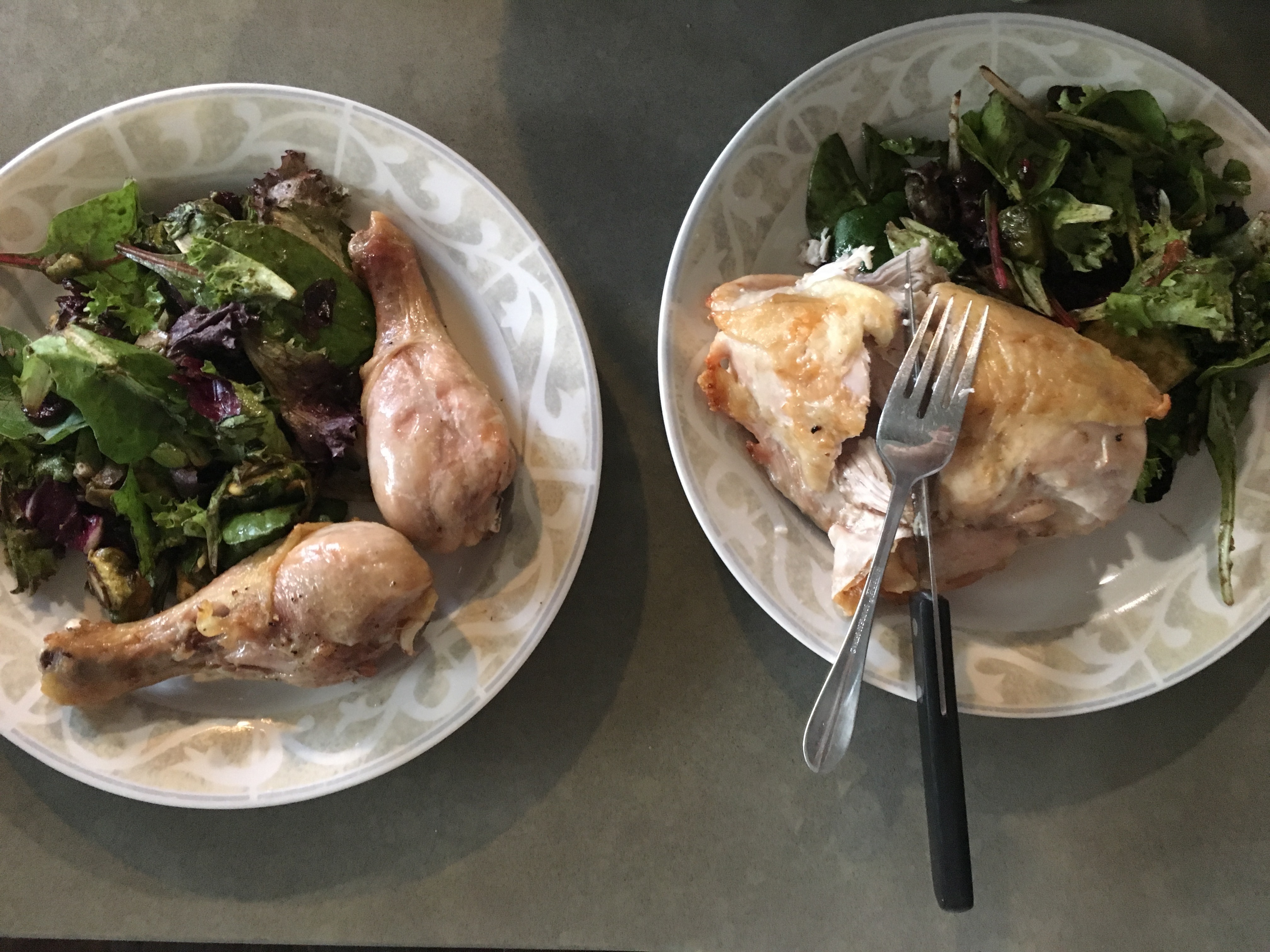 It's BBQ weather!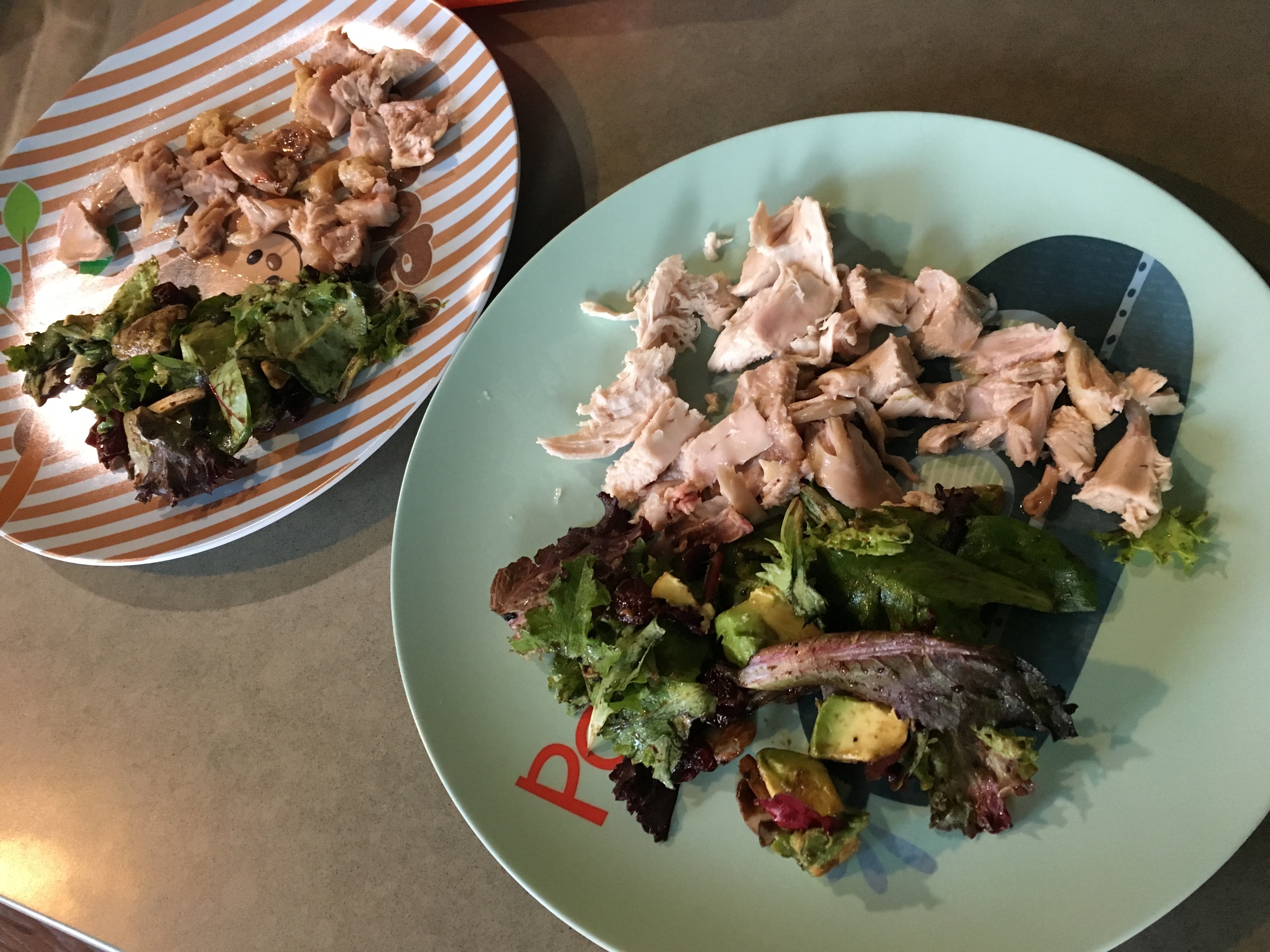 I made a salad to go with it – spring greens, avocado, balsamic vinaigrette, slivered almonds, and dried cranberries.
We changed things up and bathed them before dinner this night because they were super dirty after playing outside for hours.  That made the post-dinner routine super fast.  Rather than wait til their normal bedtime, we just put them down at 6:30 knowing that daylight savings time would do whatever to our schedule.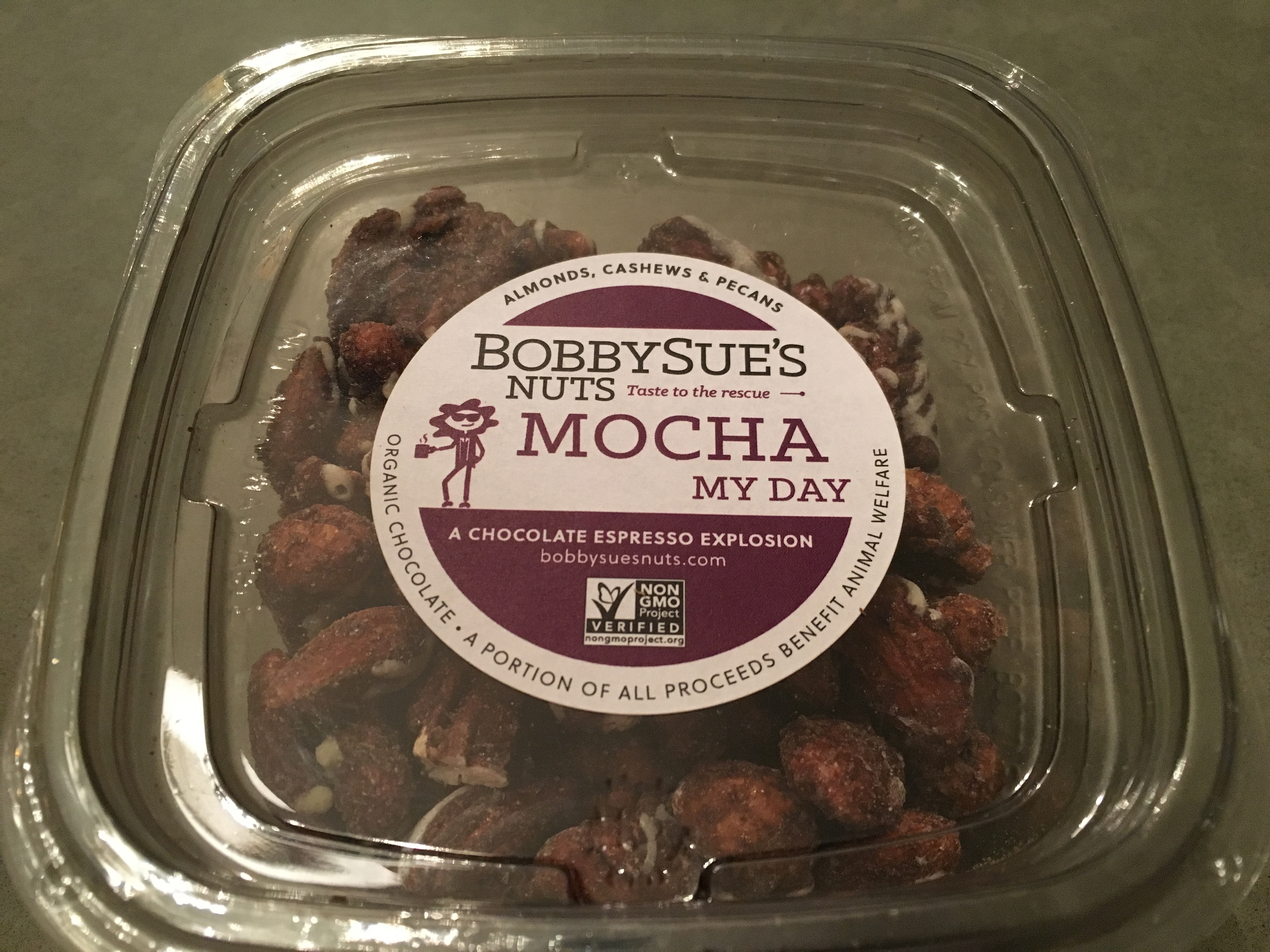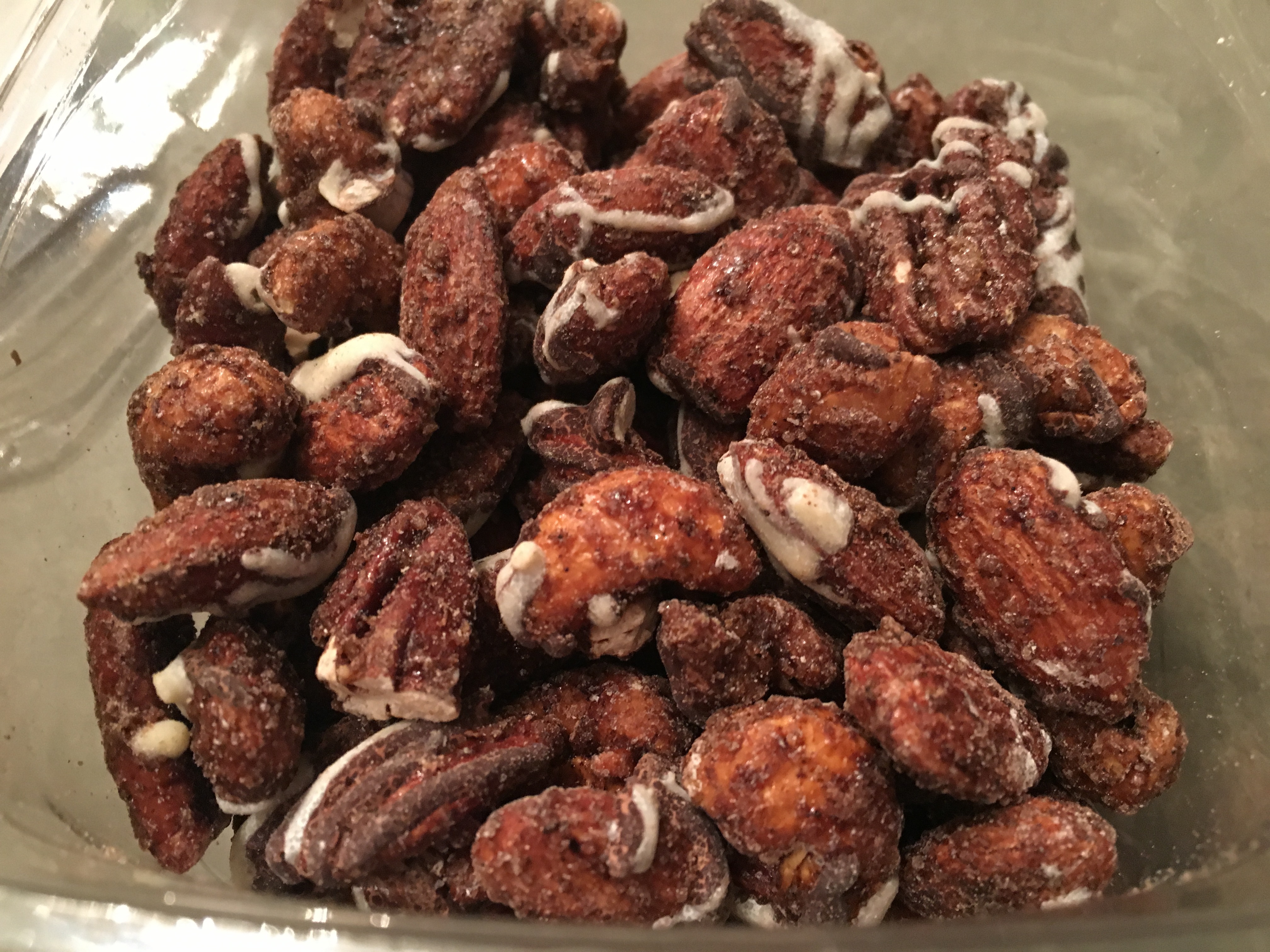 Kyle went out with some guys, so I snuggled in with dessert and caught up on a bunch of random stuff.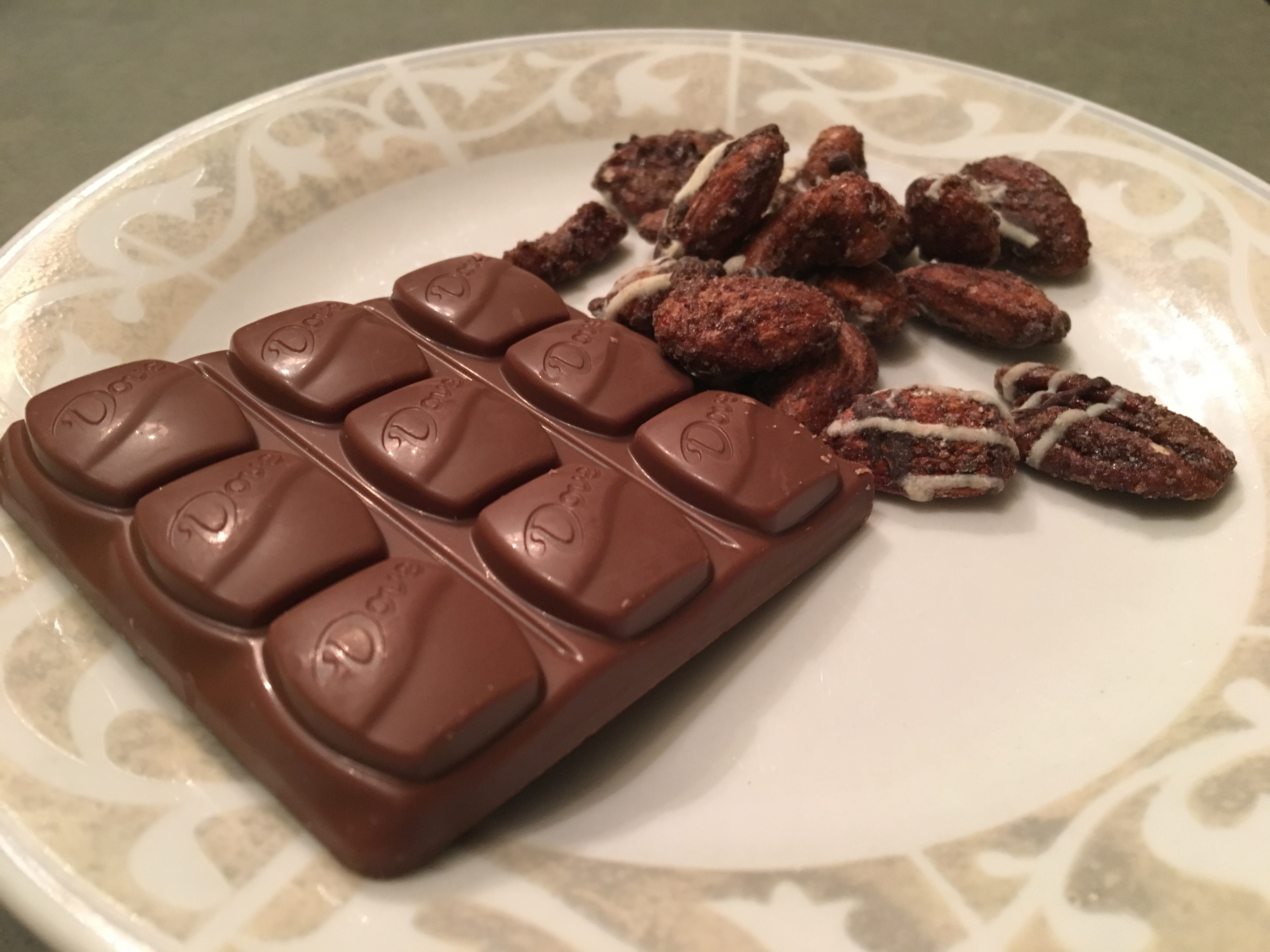 Like clockwork, they were up at their usual time (technically an hour later with the time change).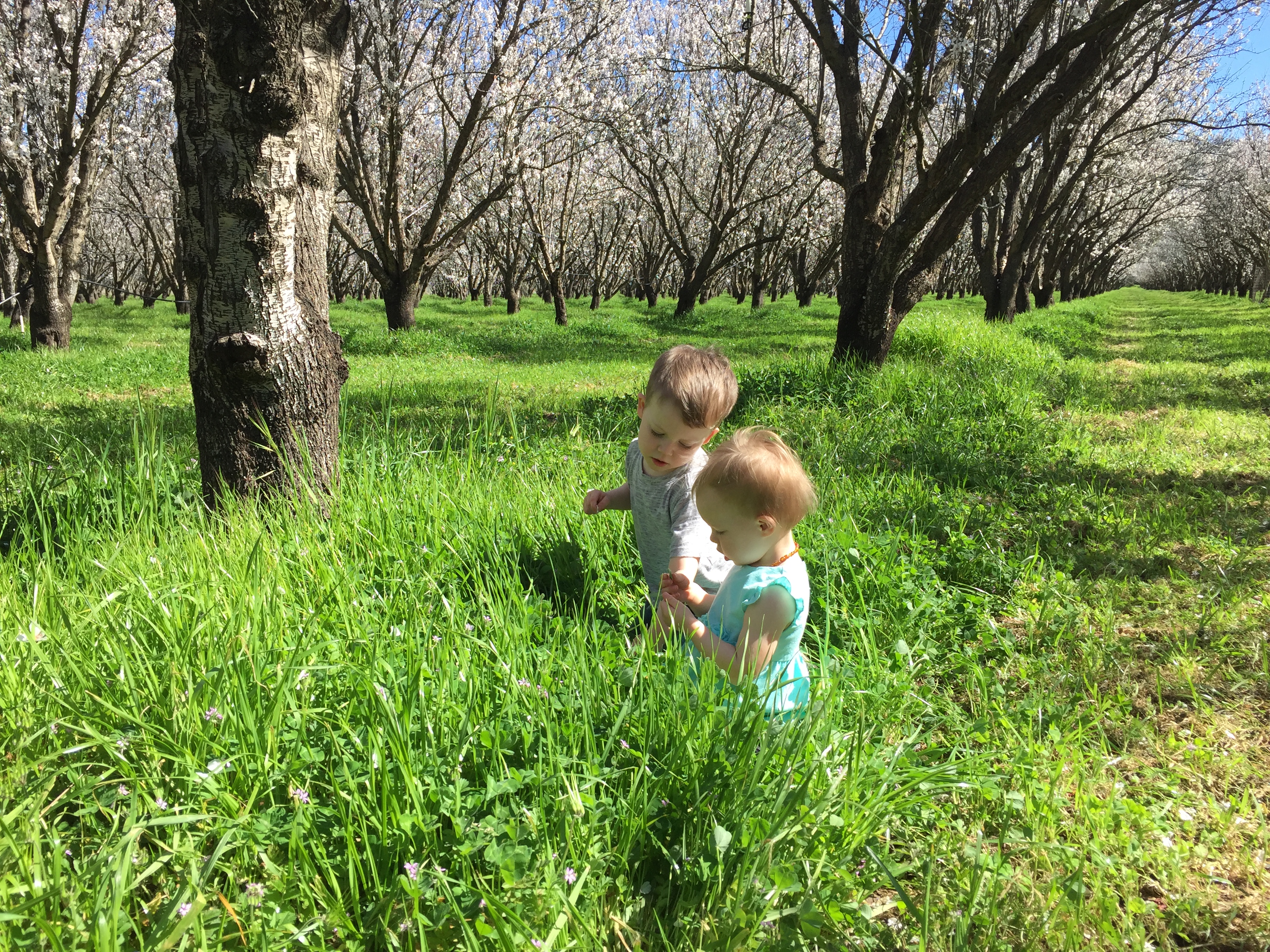 We had a leisurely am with pancakes.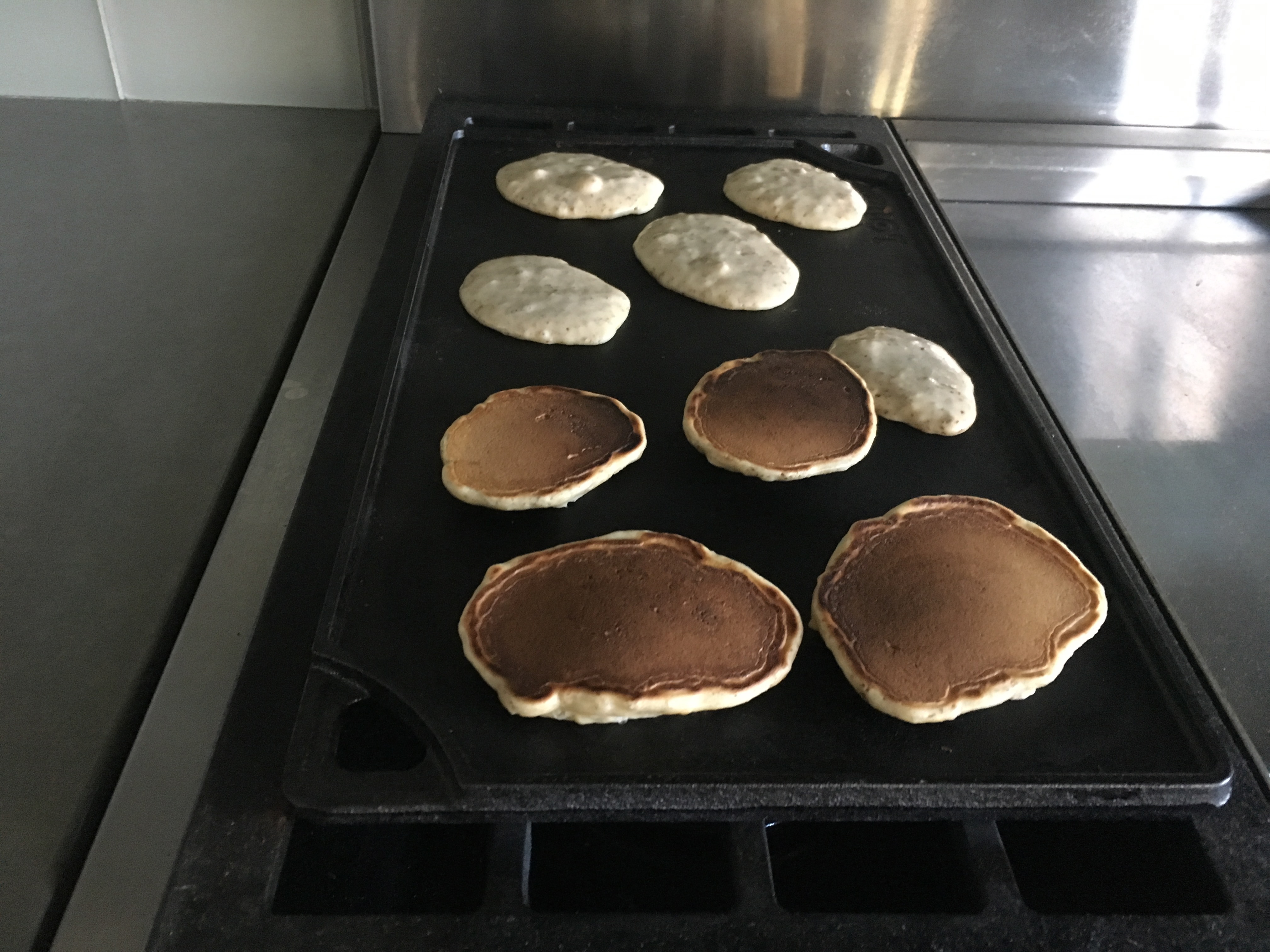 And then set off for Guinda for a photo shoot in the almond orchards.  Our friends were getting their pics done too so we coordinated our times so we could hang together.  It's a kinda long drive for a 15 minute photo shoot, but the price was right so I went with it.  They were done by the same photographer who did our session with P when he was ~7 months old but then we didn't do another professional photo shoot until this past Fall.  Now looking back, I regret not doing more. It's really pricey, which is obviously the reason we haven't done it, but when I see the amazing pictures that come out of it, I realize how inadequate my iPhone photos are in comparison.  These moments are flying by, so I want to try to be better about doing more regular sessions.  Luckily, we live in a place where there are family photo options aplenty, and so when Jen has mini sessions ($45 for 15 minutes) I am jumping at the chance.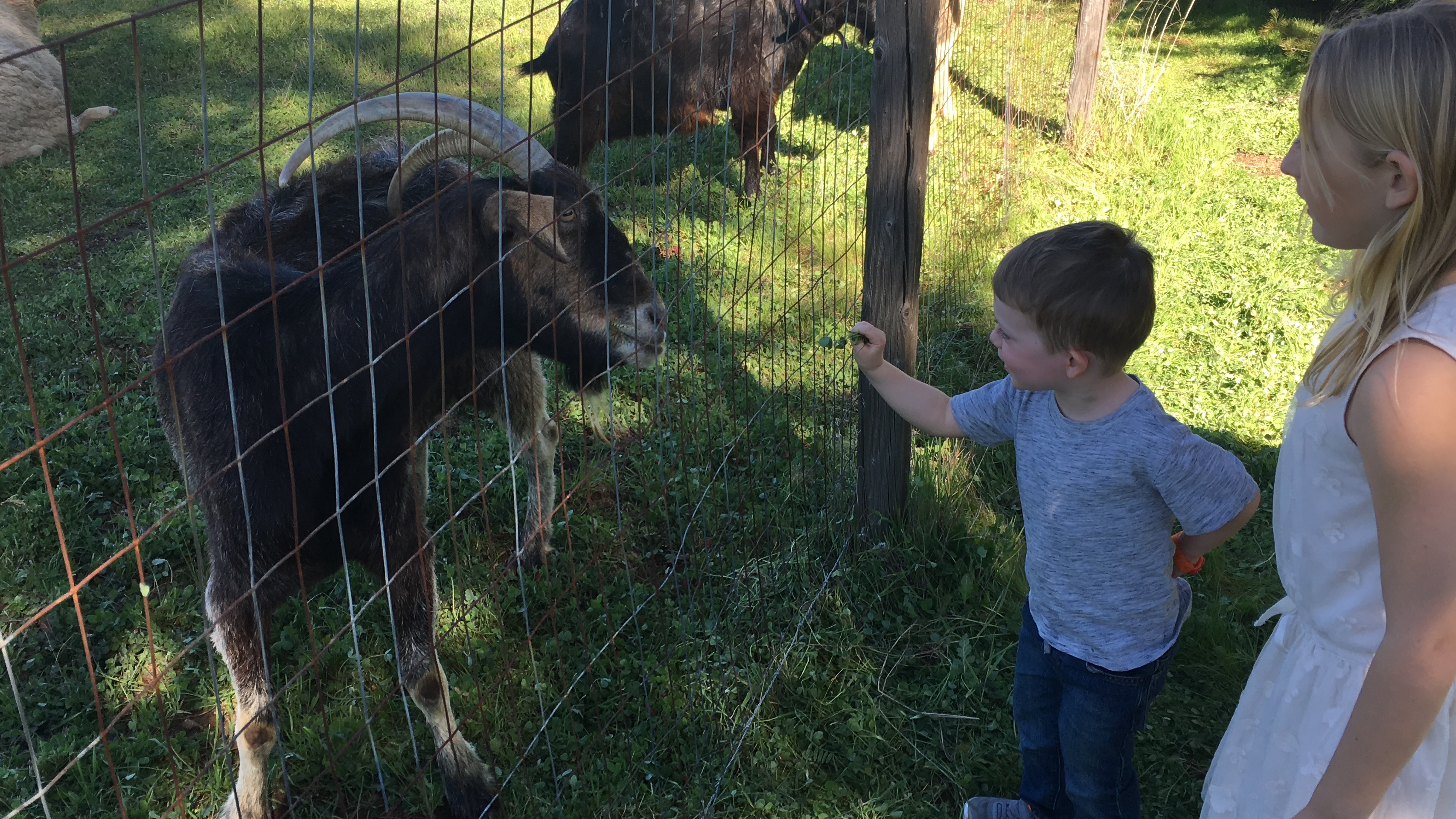 There were goats and sheep eager to befriend us while we waited.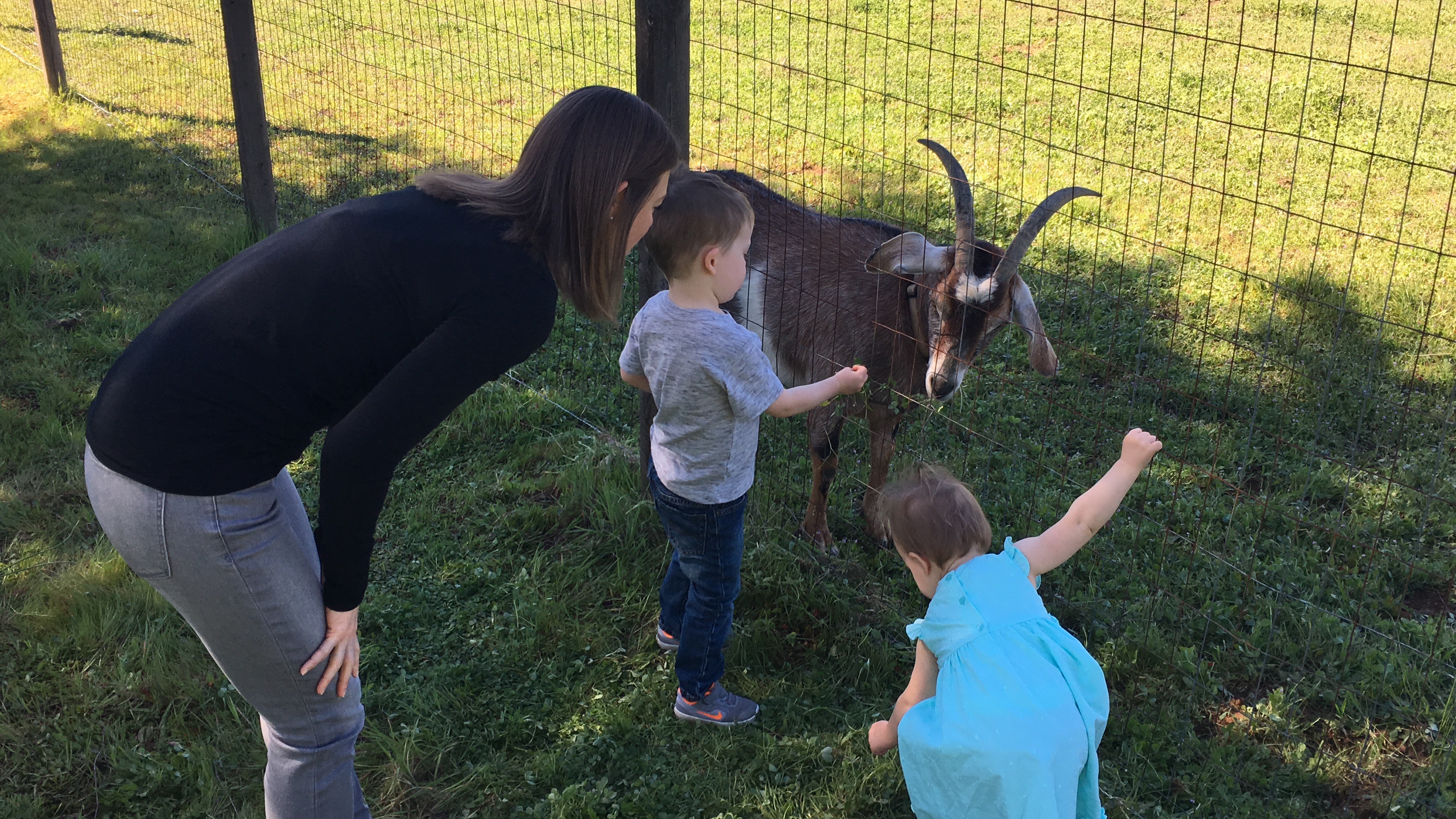 For some reason they preferred the clovers from our hands, which was great once they worked up the nerve to feed them.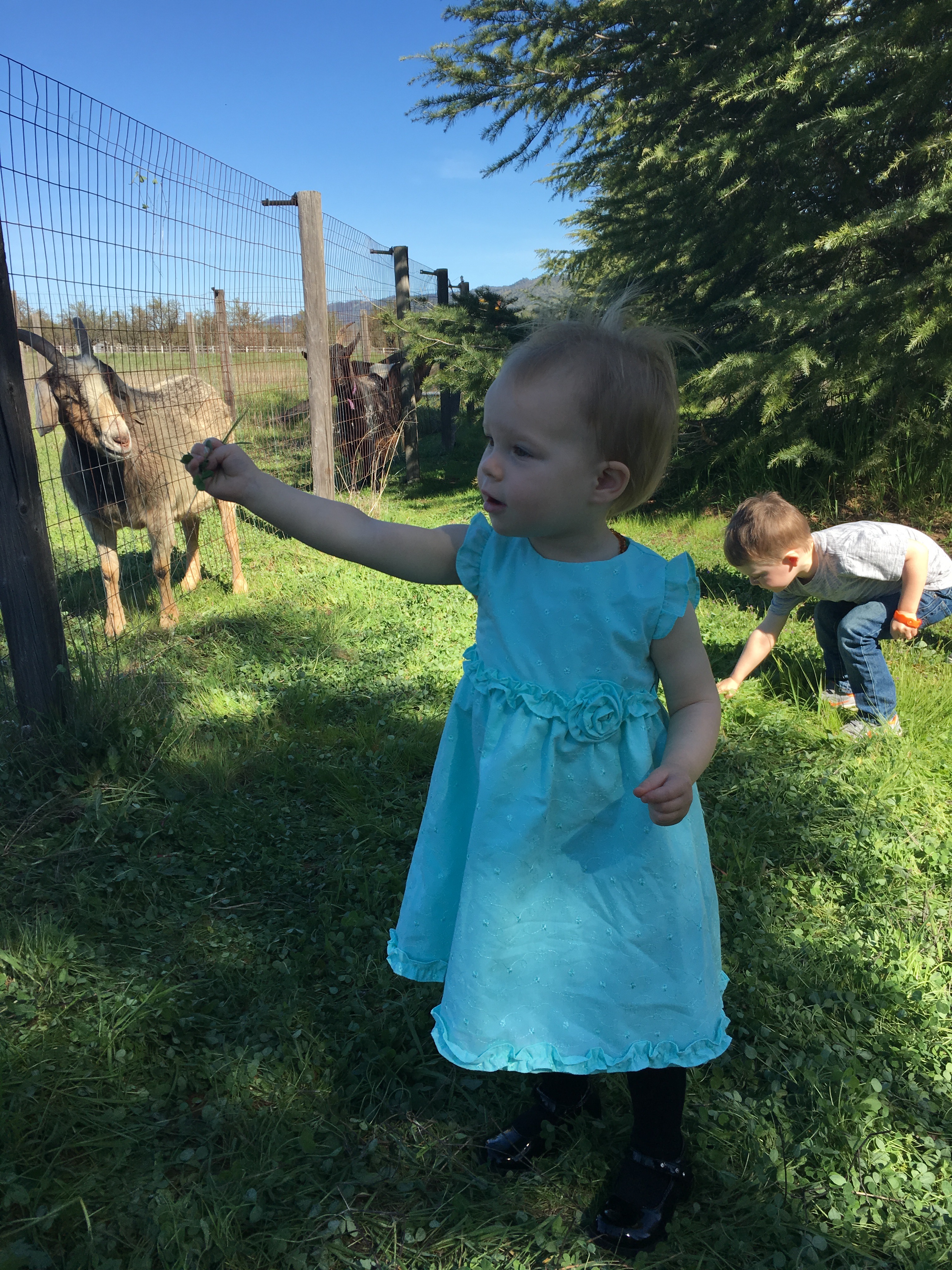 They ate their lunches that I packed while we drove (an hour) home.  And then it was off to naps.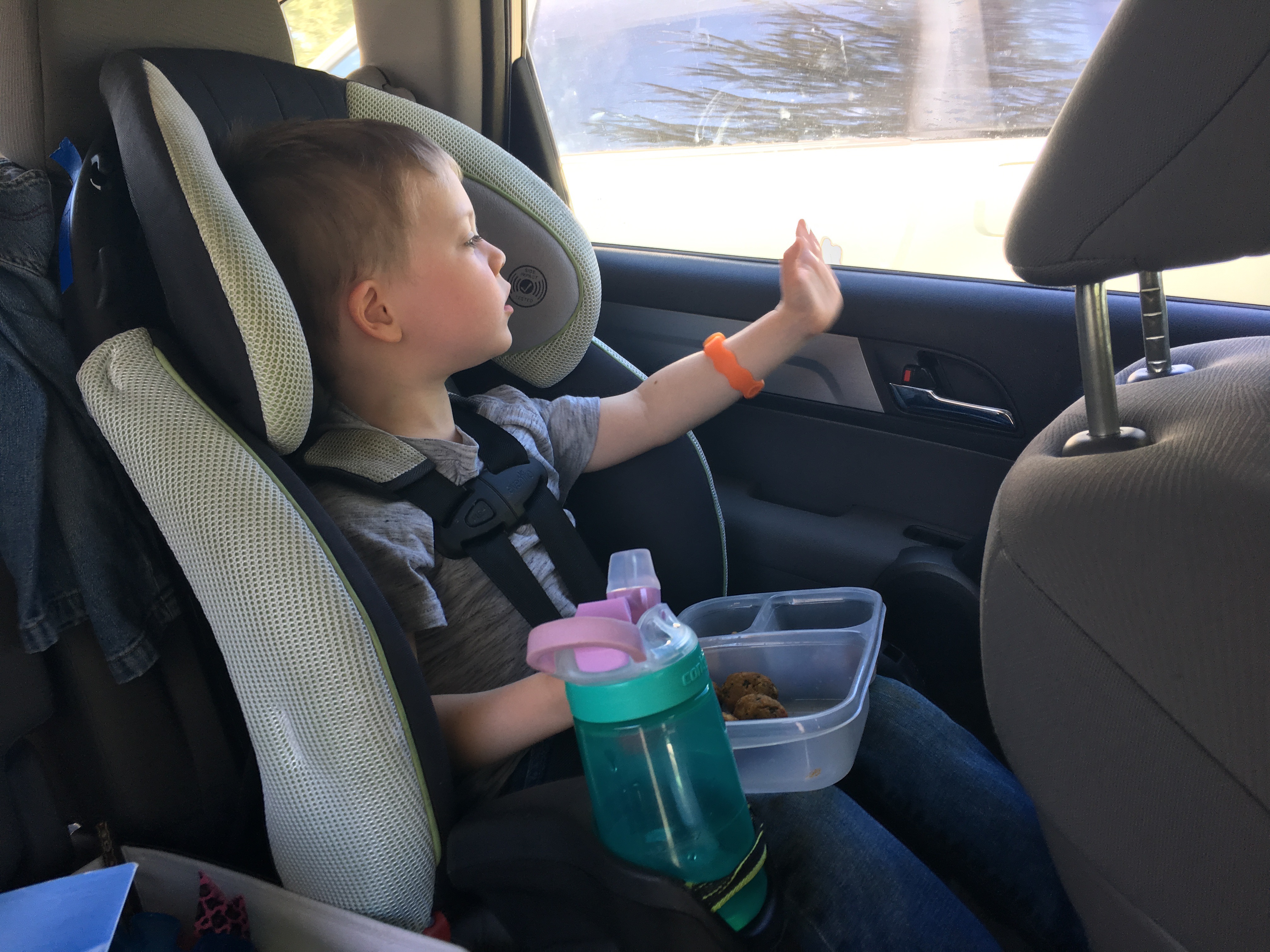 I had a massive kale salad with an entire avocado (the kind that's bigger than your fist) with miso dressing, carrots, and sweet & salty coconut flakes.  I was just really in the mood for a crap ton of avo.  Soooo mission accomplished.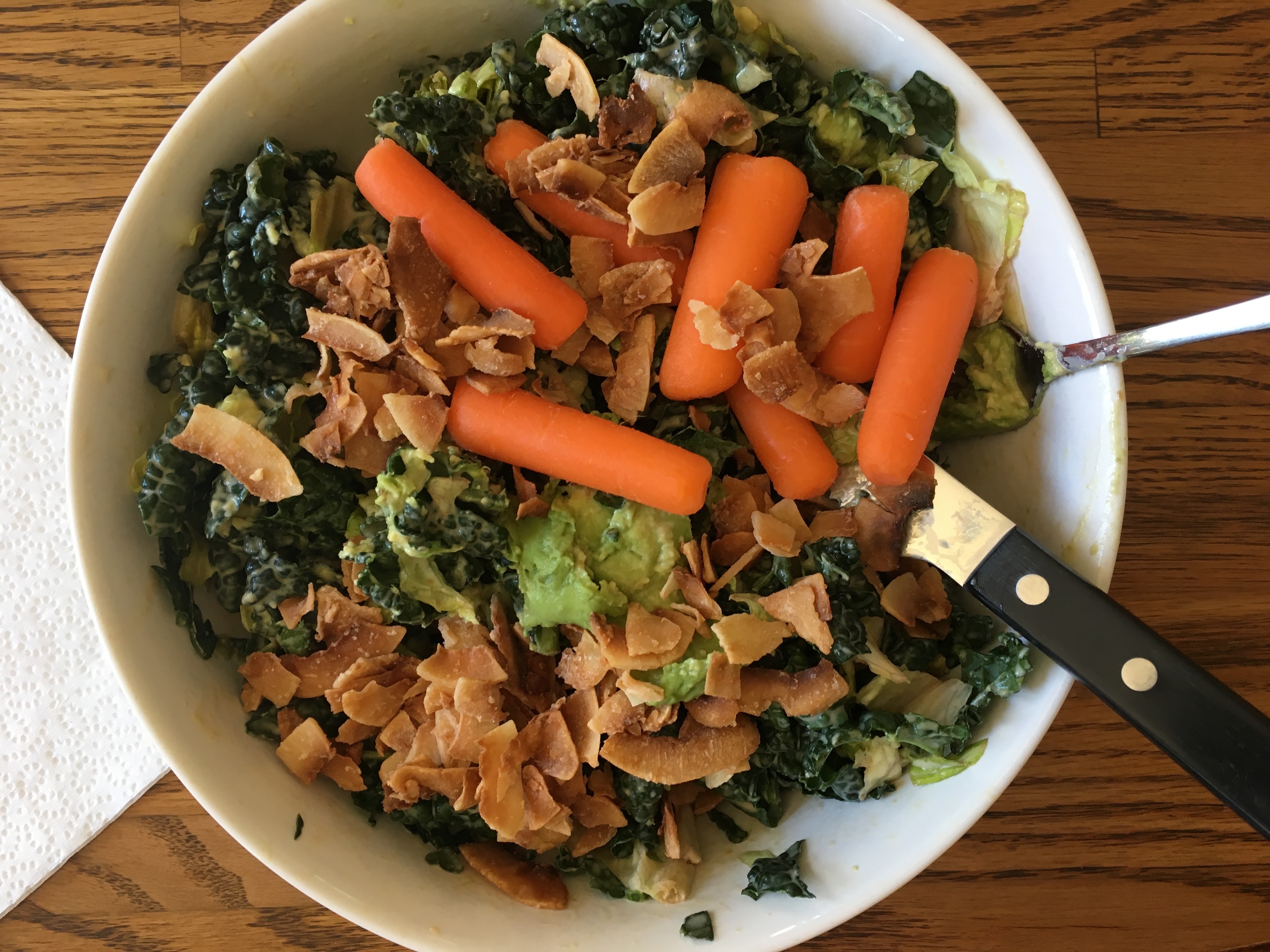 I made pasta for K and then later once V woke up i made them both a smoothie.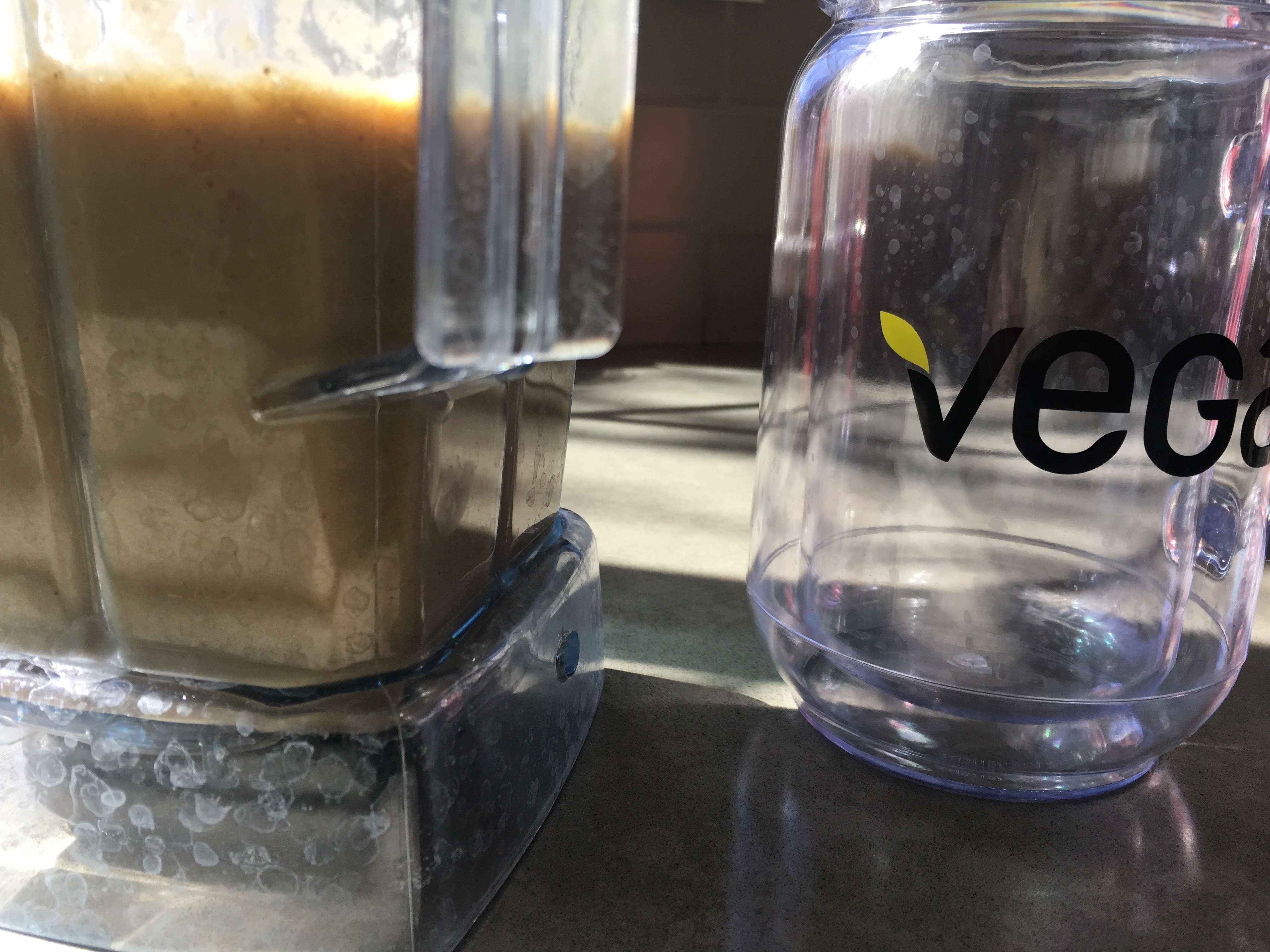 She was ALL IN on this smoothie and Kyle said it was basically a 70/30 deal.  It had a whole orange, home-made nectarine chia jam, almond milk, Skoop greens powder, and a banana.
Once P woke up and joined the party we all went outside.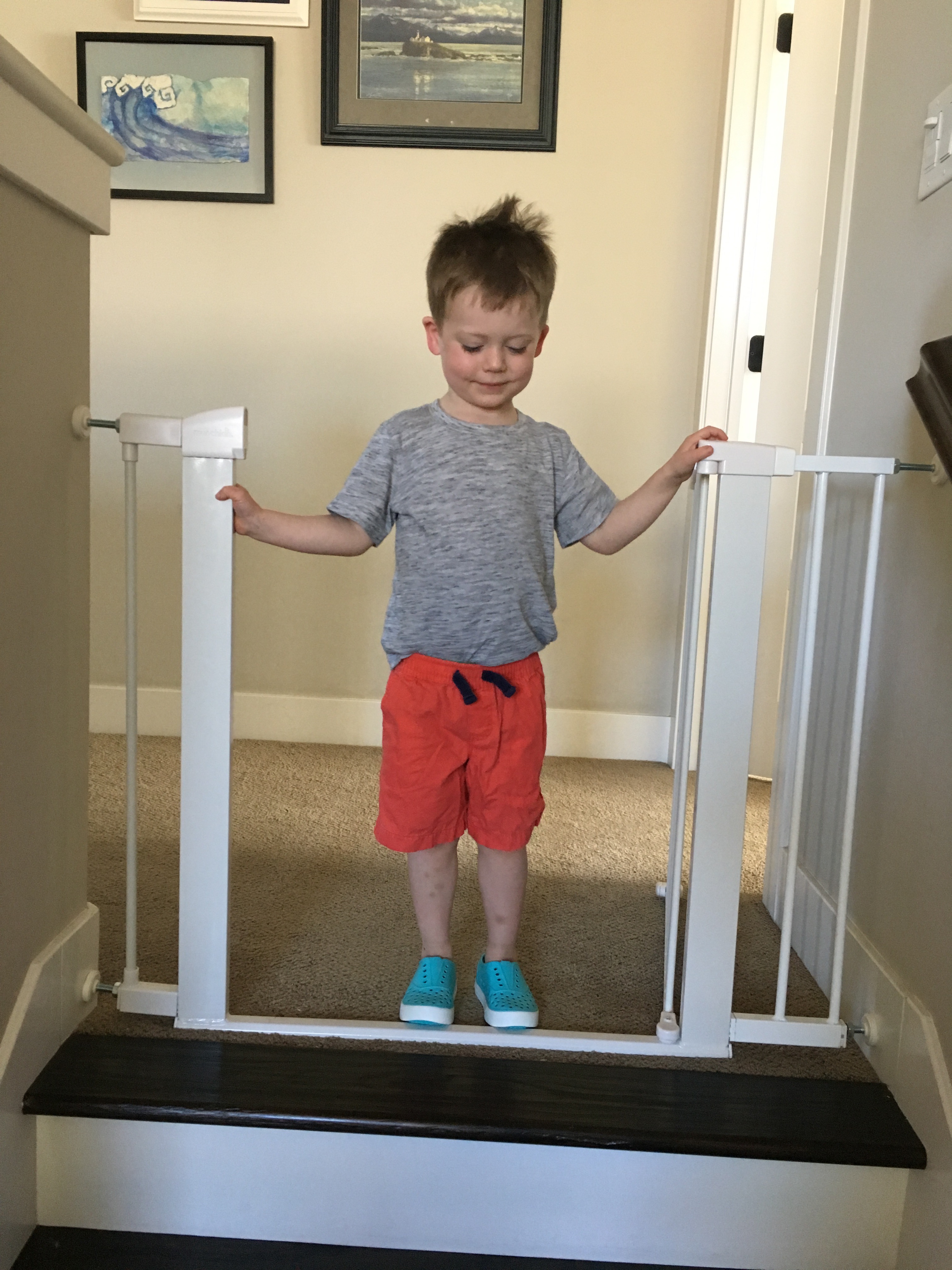 These are his new summer shoes and he was pretty thrilled to wear them inside (we are a no shoes house but since it was their first use I told him he could put them on upstairs in his room).
How does he suddenly look 10 here?!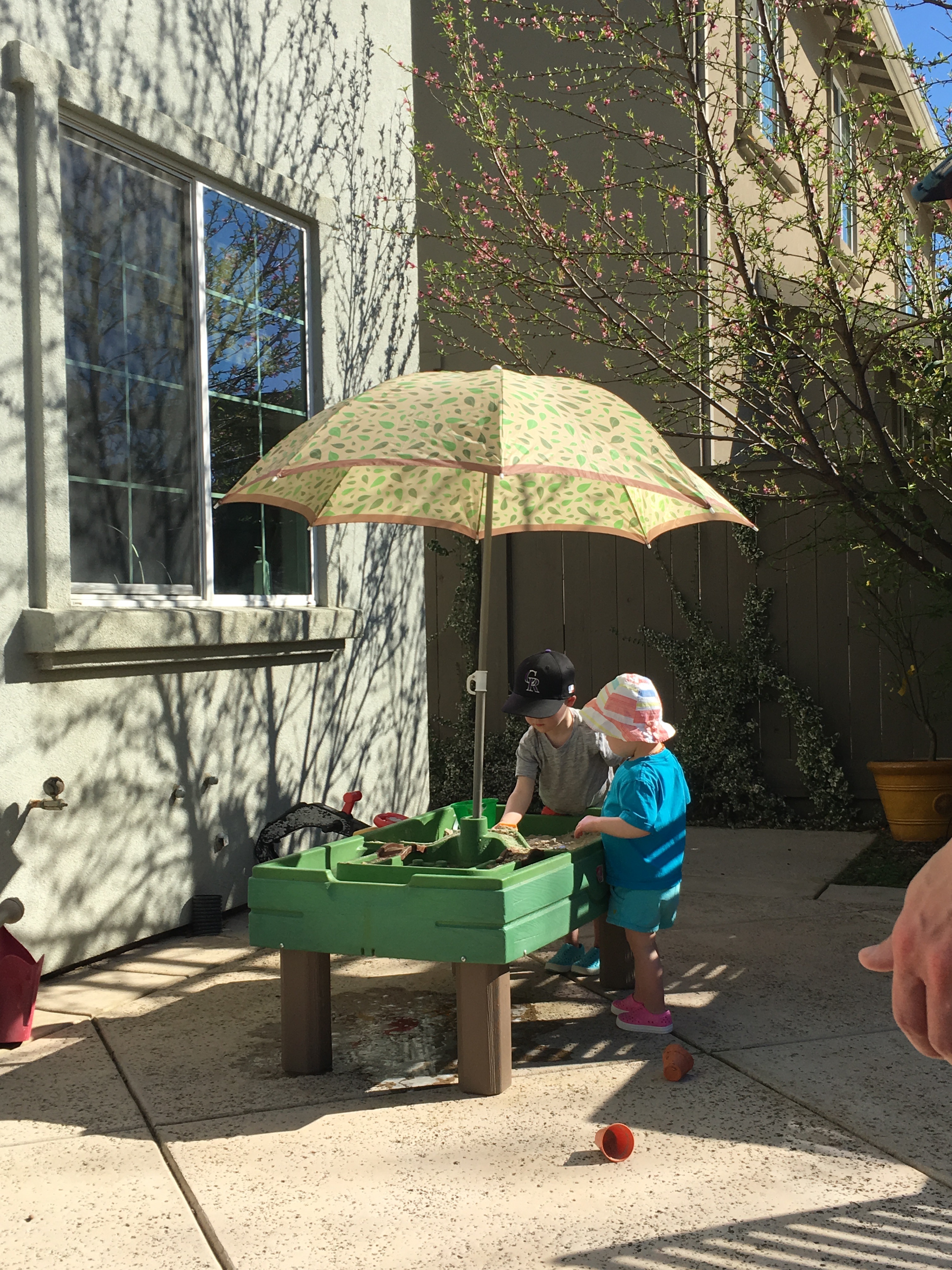 I got the water table out but it was pretty nasty from a winter of no use.  They didn't mind playing in it either way, but after they went to bed that night I dumped out all the sand (which I'm sure had mold in it) and scrubbed it from top to bottom.  Now it's sparkling like new, and although it's sand free, I'm sure they will still enjoy it.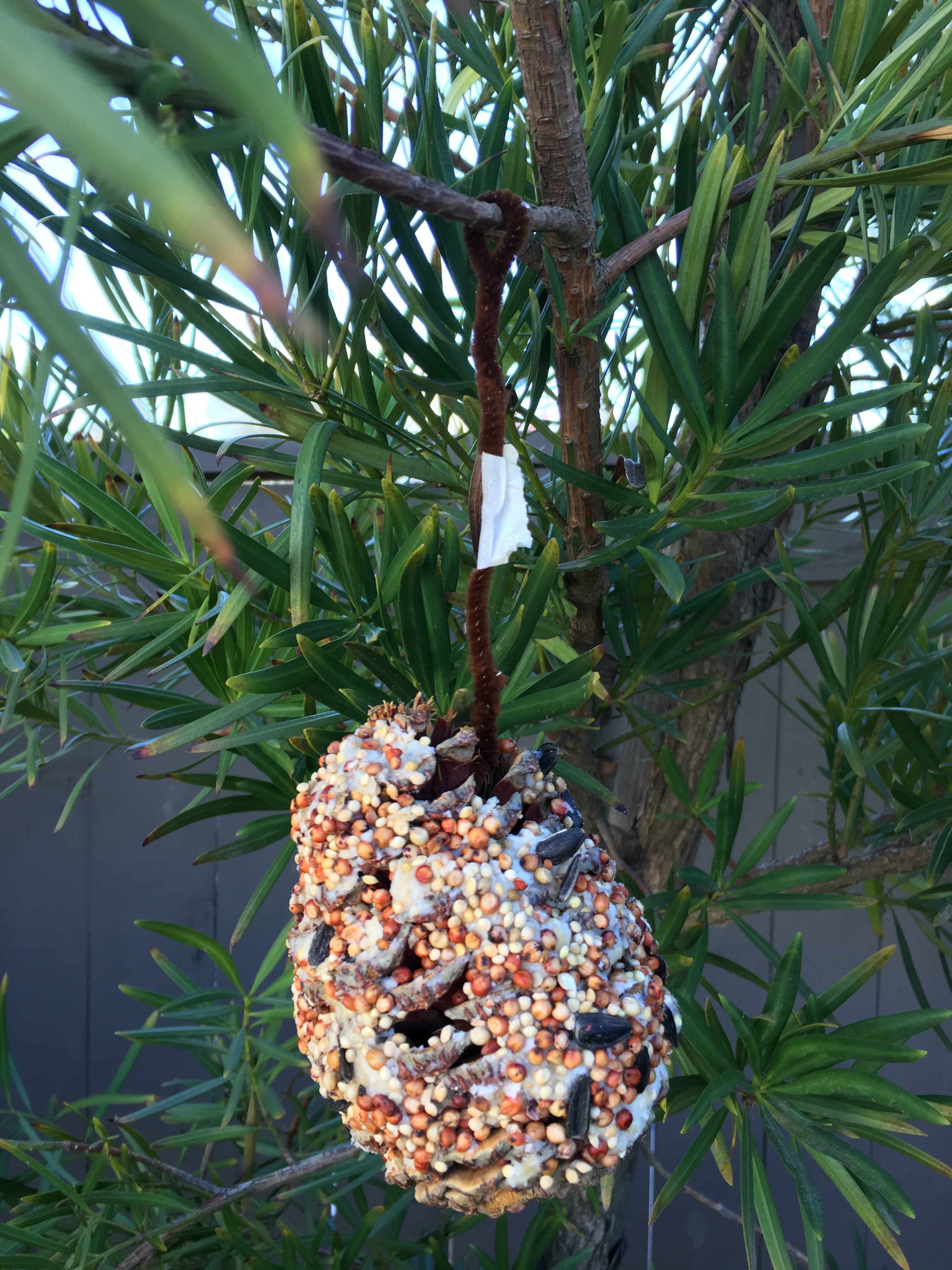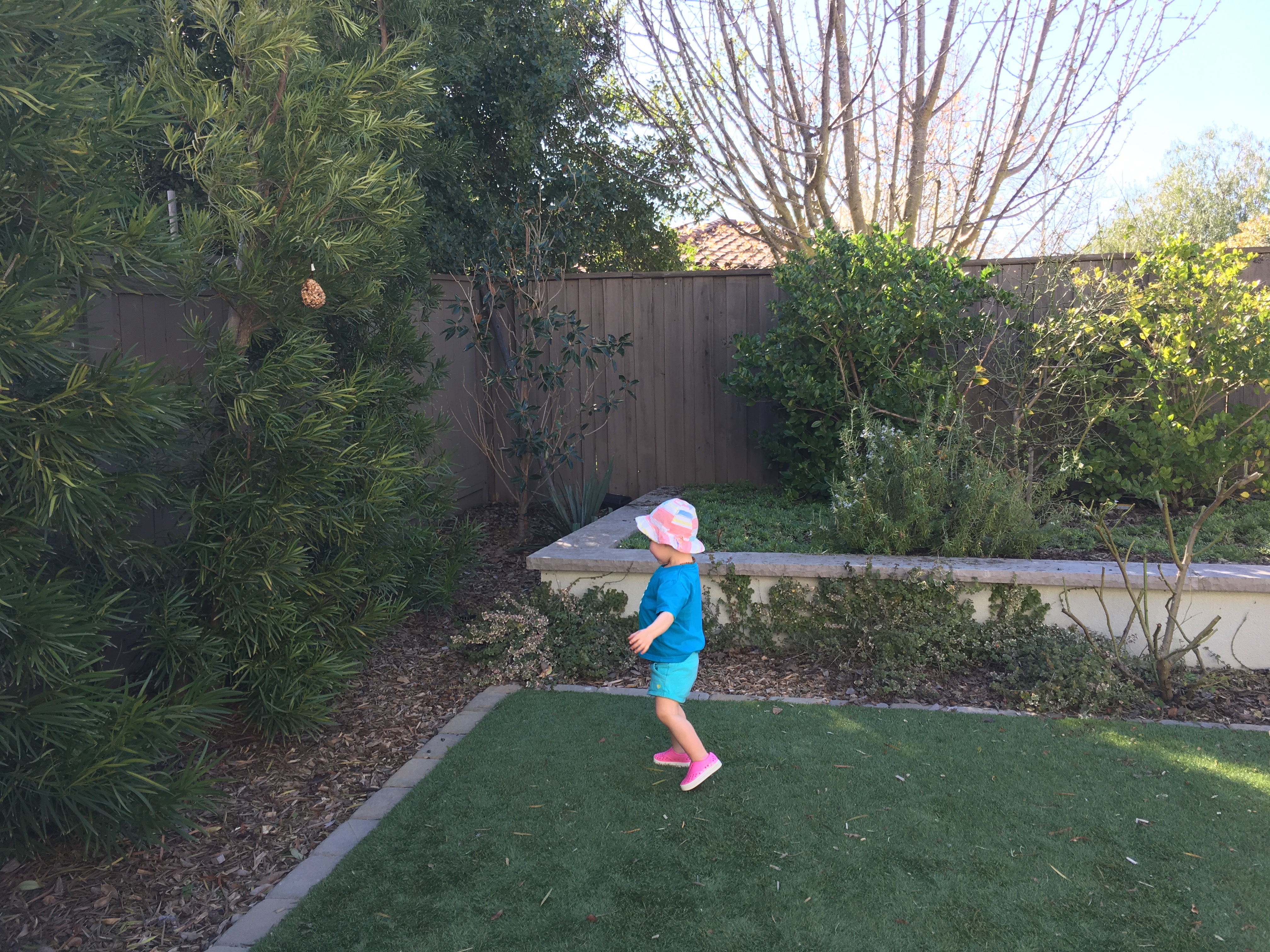 We made pinecone bird feeders with palm oil and seeds.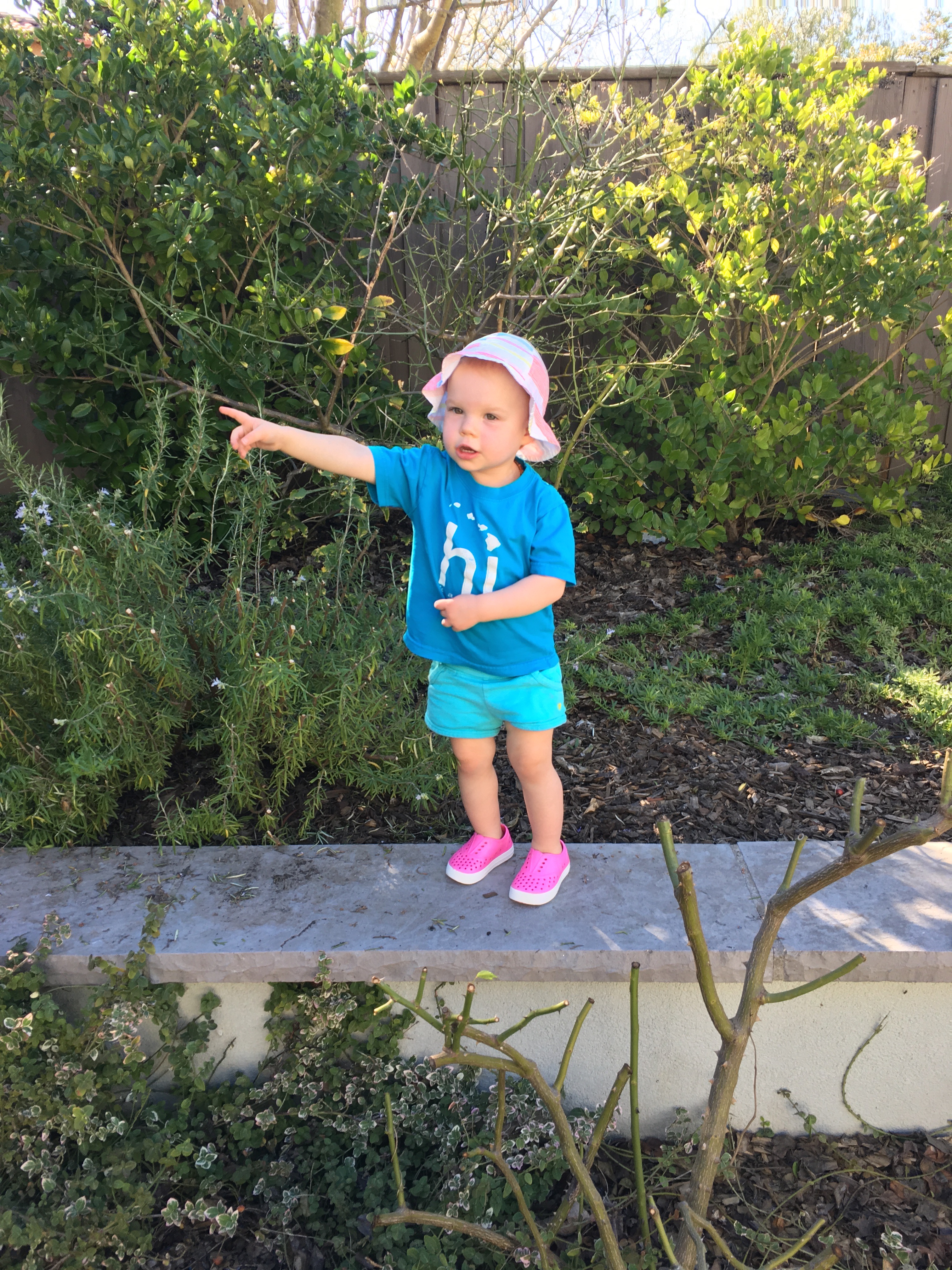 And then Kyle started grilling.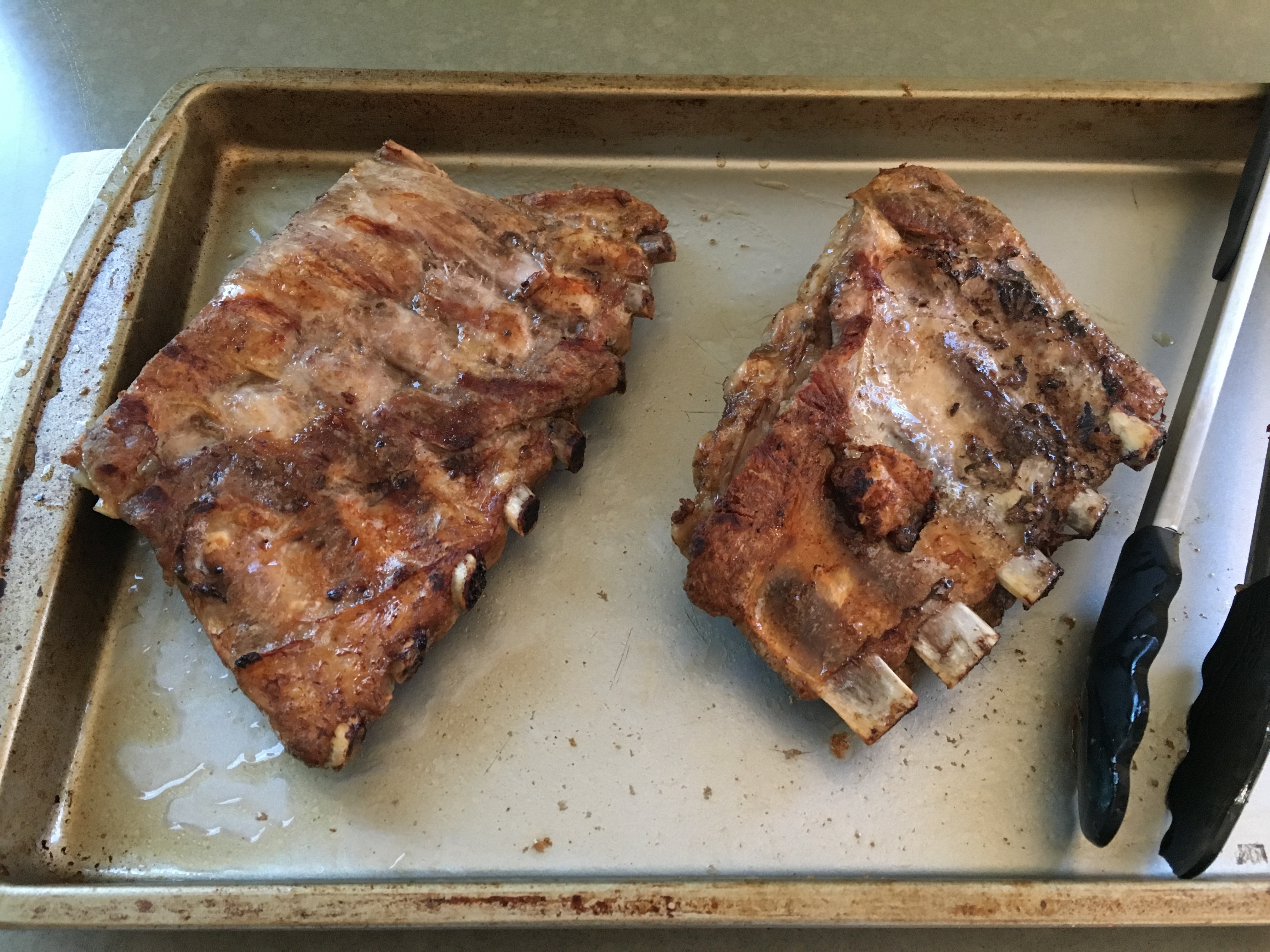 I had marinated these ribs all day…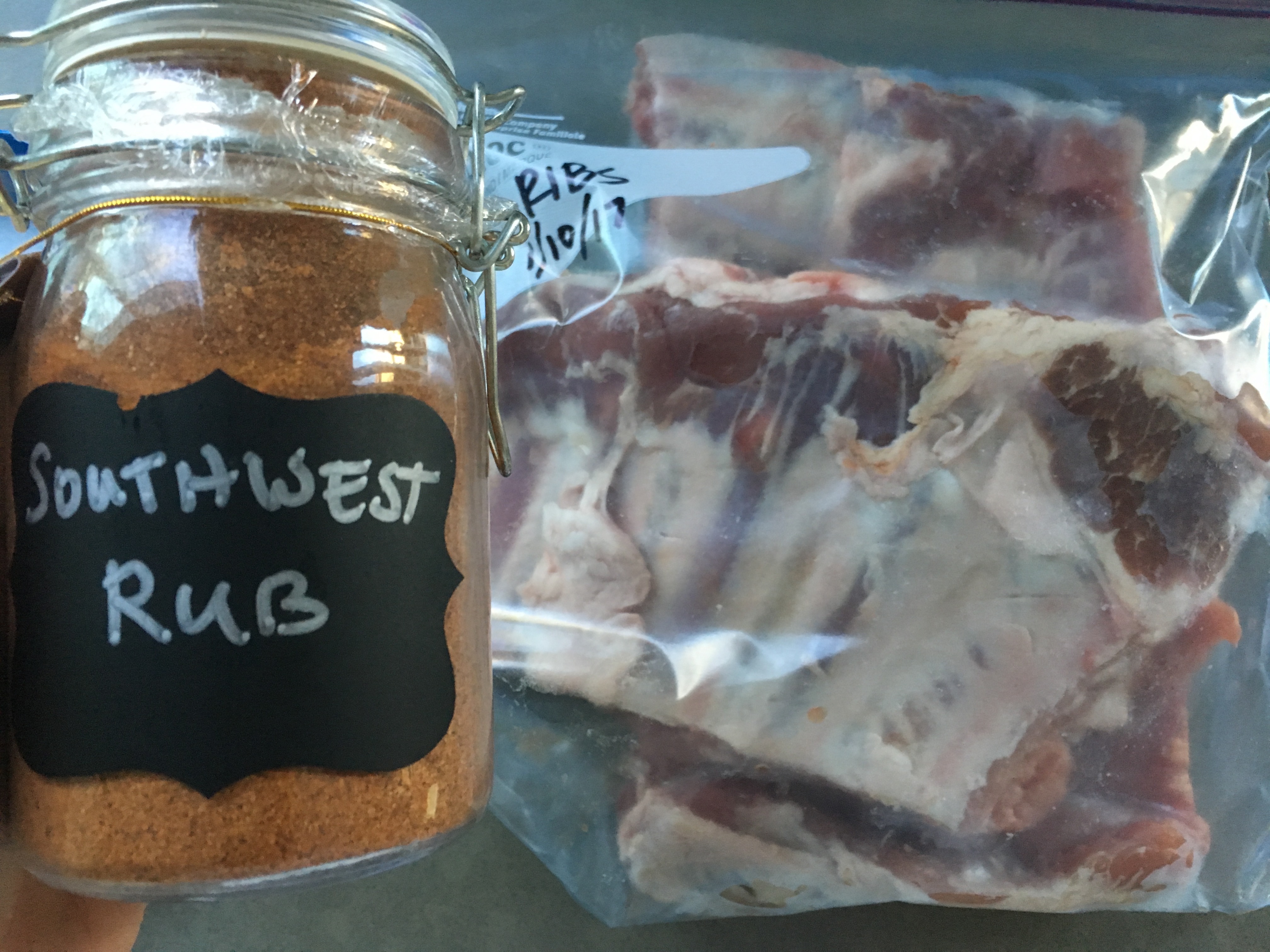 Using a dry rub from Kyle's dad.  All I did was add olive oil.
He cooked them low and slow – at first in foil and then directly on the grill to get some char.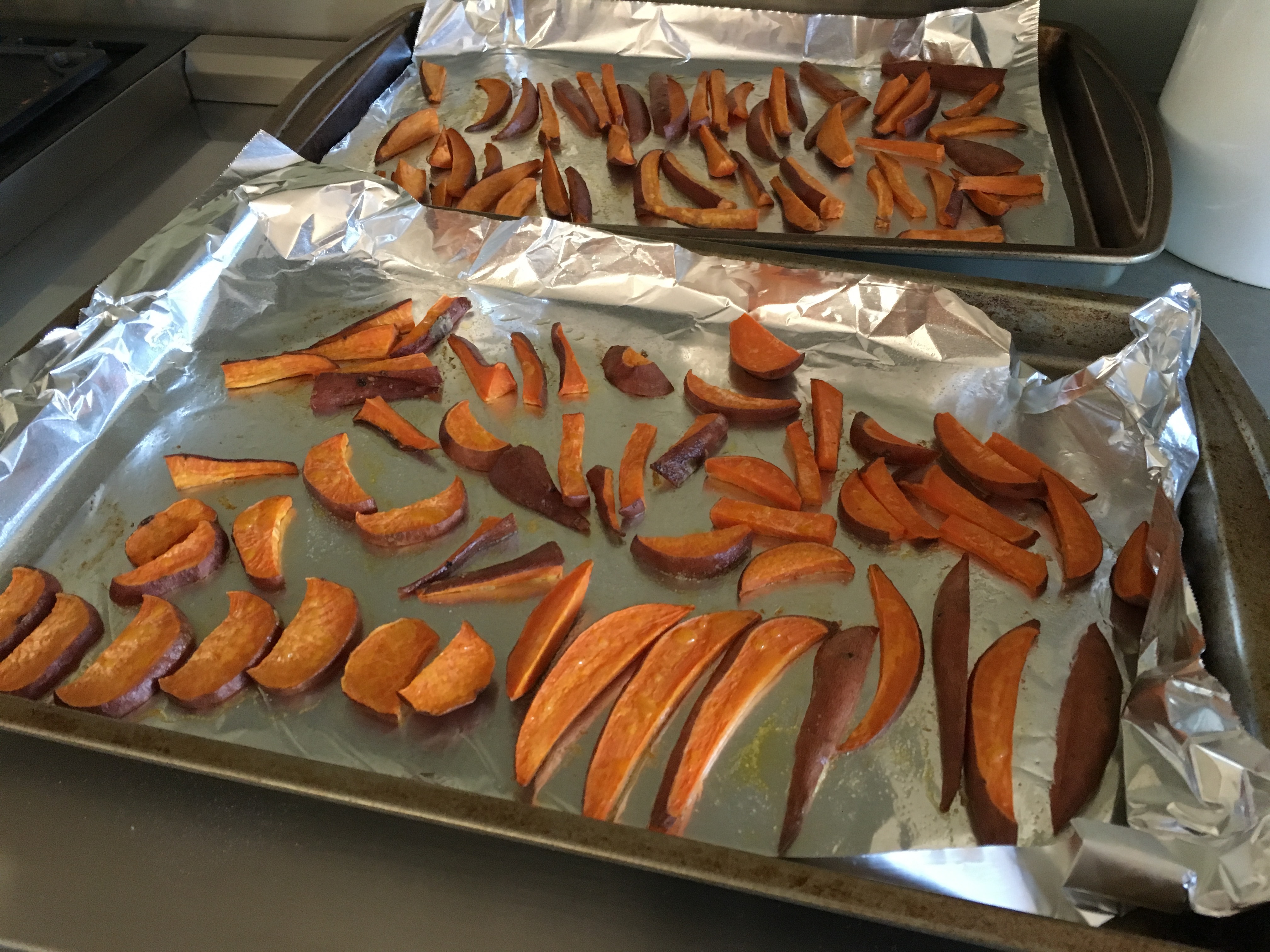 Served with roasted sweet potatoes and home-made pickled veggies (carrots and green beans).  Kyle didn't have the pickled things, naturally.  😉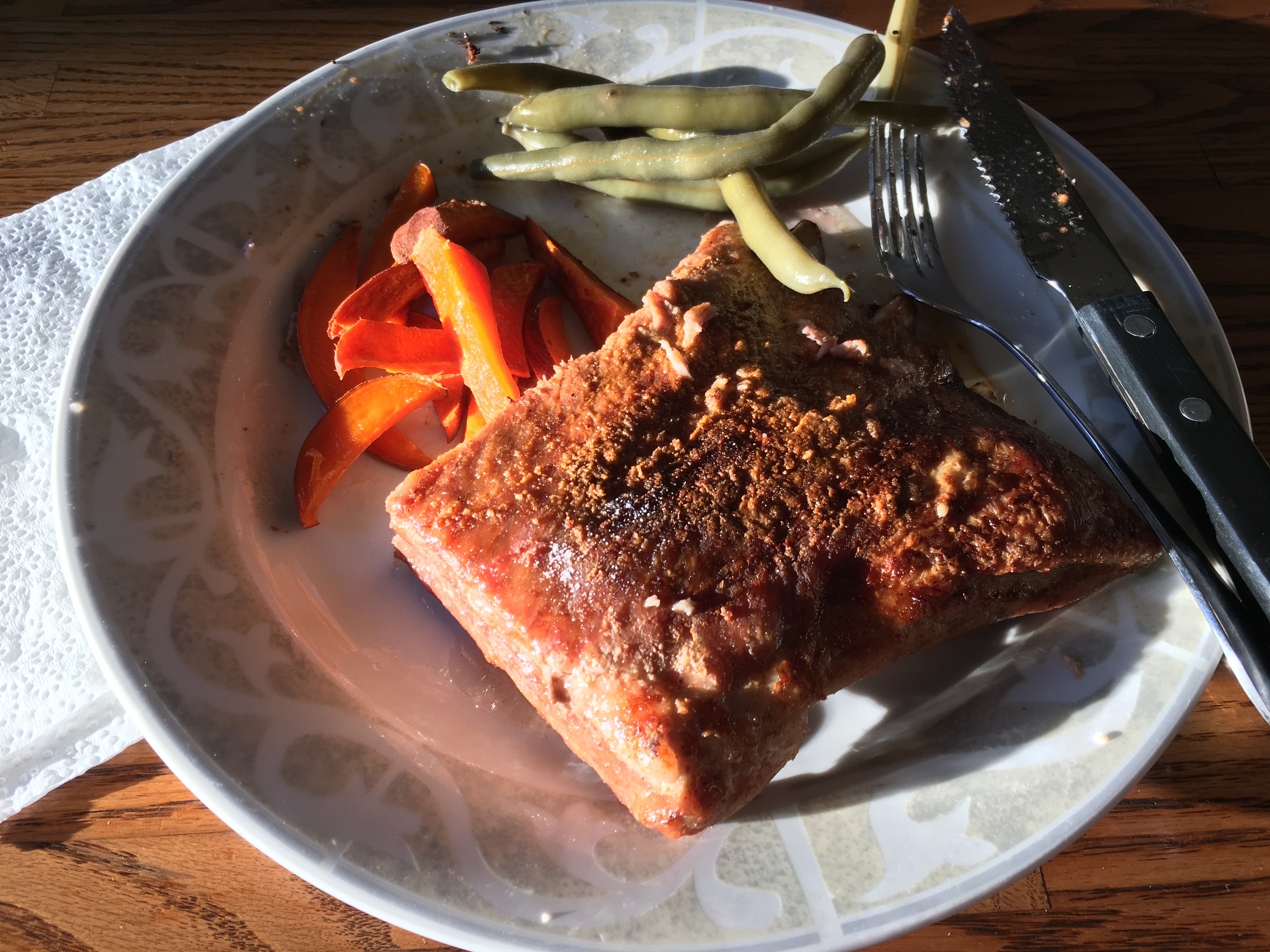 I have never seen anyone under the age of 2 devour ribs as fast as V did.  I cut it all off the bone for her, but still!  My goodness child!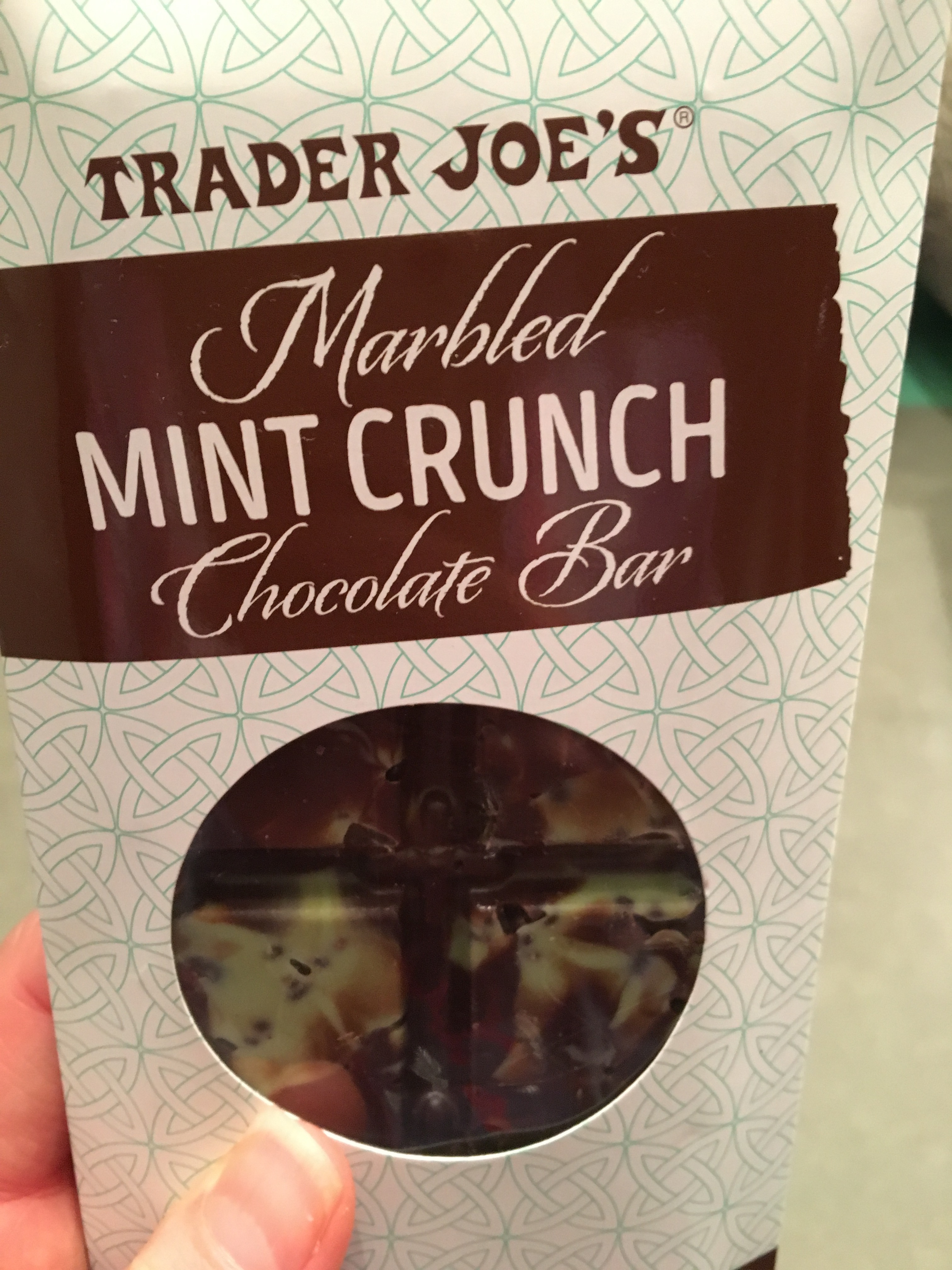 YOU GUYS! I really don't know why I bother spending money on fancy a$$ chocolate anywhere because TJs makes the. best. bars.  Seriously, I wanted to eat this whole thing and went back for another two squares and am looking forward to my next trip so I can buy 100 more asap.  UGH, their sweets are so gooooooood.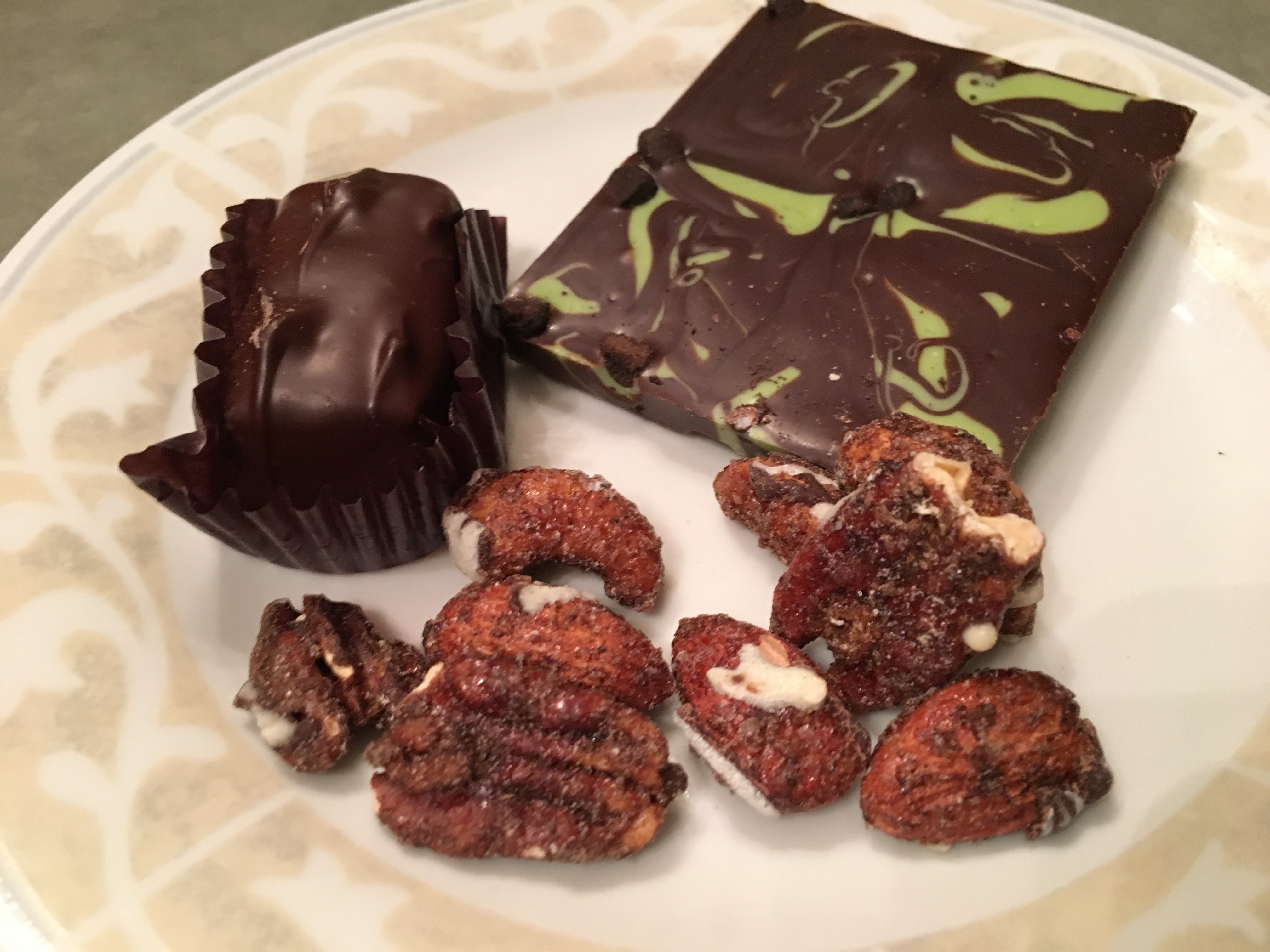 I had more of the sweet mixed nuts from the night before too, and one piece of See's candy.
I'm having a hard time with that whole moderation thing again.  If anyone has any advice on reigning in my sweet tooth (that's not a whole 30) please share. I am fine with a little post dinner treat, but when one plate isn't enough…I worry…send help!?!