Yesterday I went to Whole Foods for a "few things"…and came away with $75 worth of Lord-knows-what.  Grrr…how did this happen?!  It started innocently enough (just spinach, apples, and I'm out), but one thing led to another, and the next thing I knew, I was lugging a basket to the 10+ items line.  Damn.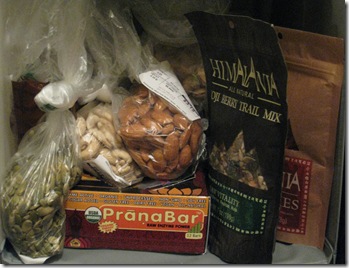 Look at all this loot!!  I got at least 5 different kinds of nuts from the bulk bins, in addition to random trail mixes, etc. (and for all the new readers who just hopped on the HHH bandwagon, I am not exactly a lover of nuts).  Take the bait if you want it…
So, needless to say, I keep finding myself snacking on the most unlikely of munchies (for me).
By themselves, goji berries aren't that good (in my humble opinion).  They are kinda weird.  I don't know how to describe them.  But with nuts and other dried fruit (or on top of oats perhaps), they offer a pretty good complimentary flavor.
Pistachios on the other hand, are straight up salty, addicting, yumminess.  I have a feeling I am going to OD on these soon and then I will be back at square one with my distaste for nuts.  It's an endless cycle, really.  I'm hopeless.
In the meantime, the goodies also made their way into my work eats.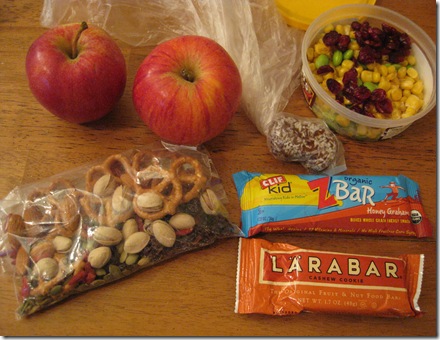 This was a semi-abnormal lunch for me because my beastly salad was missing.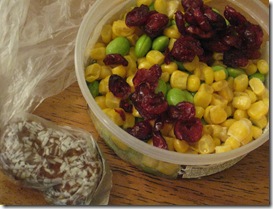 I still had my smaller tupp filled with edamame, corn, dried cranz, which I then hosed down with Bragg's liquid aminos. 
The rest of my pre-packed food included apples x2, bars (Cashew Cookie Larabar & Honey Graham Z bar), a coconut covered date roll, and a baggie of home-made trail mix with all my bulk bin delights.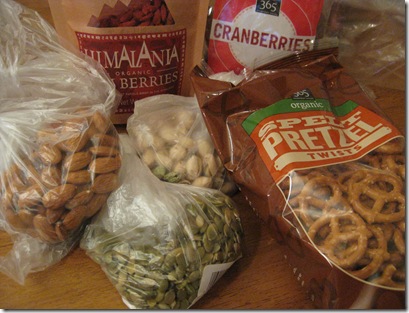 Almonds + pepitas + pistachios + goji berries + cranz + spelt pretz =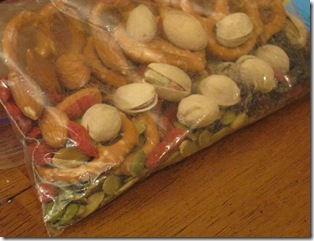 Salty, sweet, crunchy, yum.  Branching out never tasted so good. 
(As an aside)  It is snacks like this that only further reinforce the whole "hippie" rep I have rockin' among my coworkers – whatevs, I know I work it.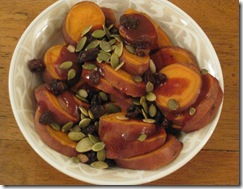 Dinner was easy peasy thanks to my food preppin' ways.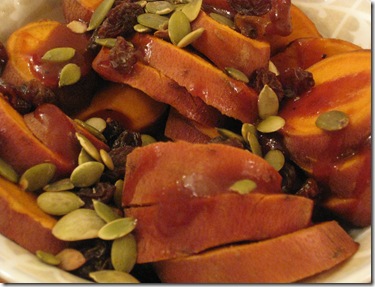 Steamed sweet potatoes, pepitas, and raisins doused in BBQizzle.  What else?  Why hummus of course (with a side of carrots).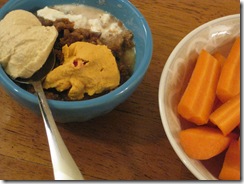 In the bowl: TVP chili, plain greek yog, and TWO kinds of hummus (I just couldn't decide)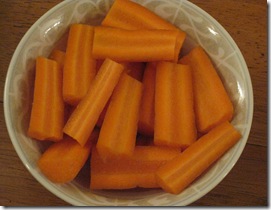 Sooooorange…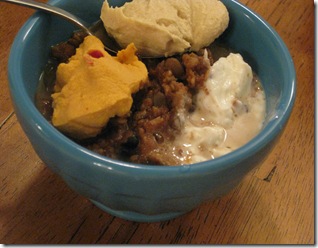 Oddly enough, I was really in the mood for some vino with dinner.  I can count on one hand the number of times I have had alcohol on work nights.  It's not like it's something I avoid because I think I'll get wasted, it's just not something I practice.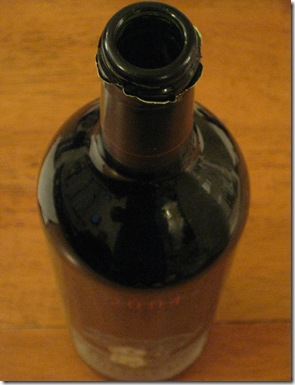 Tonight felt like a wine night though.  Why not?
To be honest.  Not my fave.  Too oaky for me.  And this has nothing to do with the fact that Napa is considered a four-letter-word in my family 😉
We are a Dry Creek Valley kinda fam (it's all about the Sonoma vines, yo).
Back to saving lives manana.  Night!