I always fall off the blog wagon around Tuesday and then spend the weekend catching up.  The weekdays fly by with our regular travel to Fremont.  It's like we finally get settled back at home and BAM it's Thursday and time to head back down.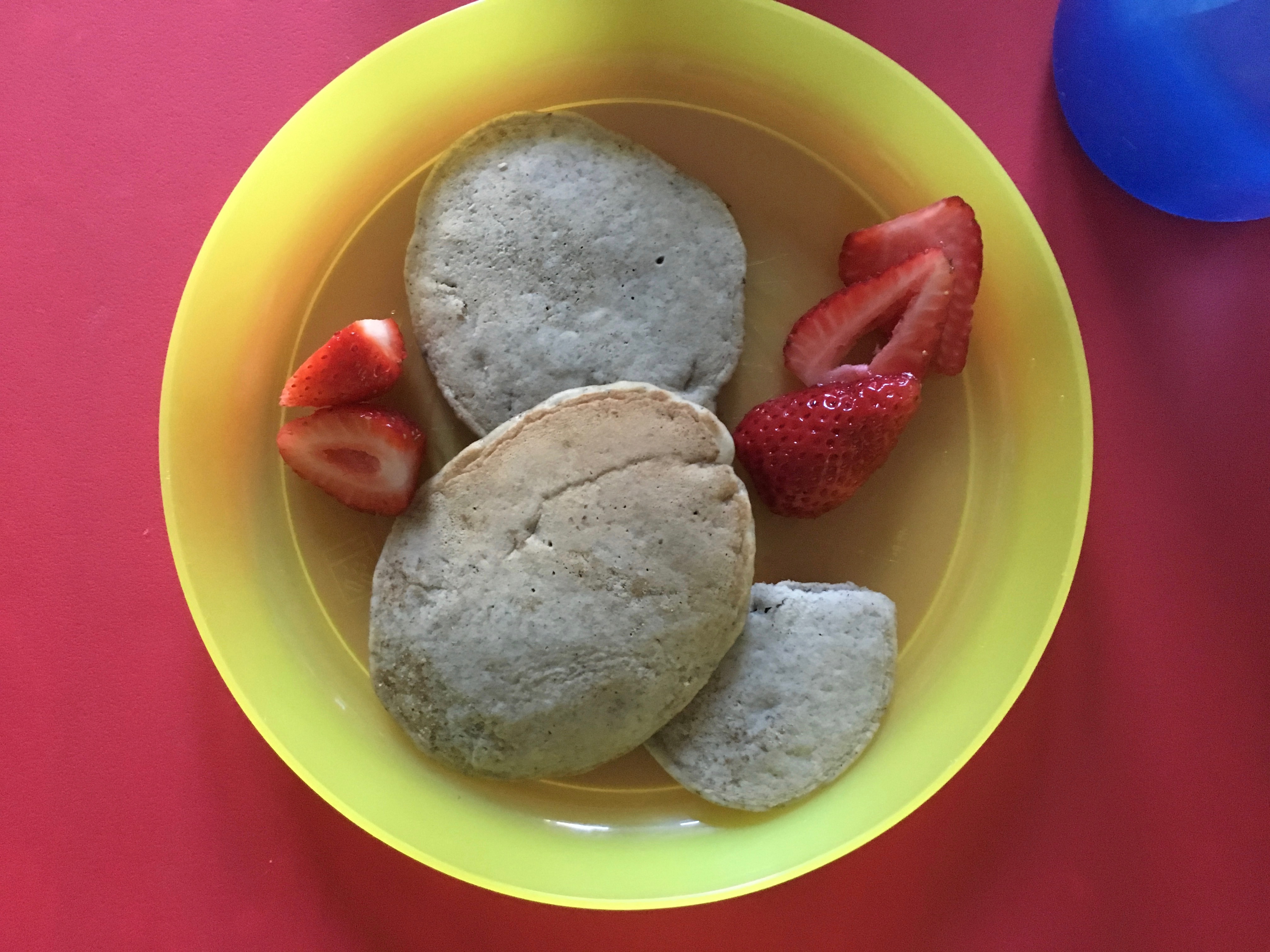 This was the last week of school for P.  We had pancakes almost al week because I made a ton, so they had them with peaches and strawberries on this day.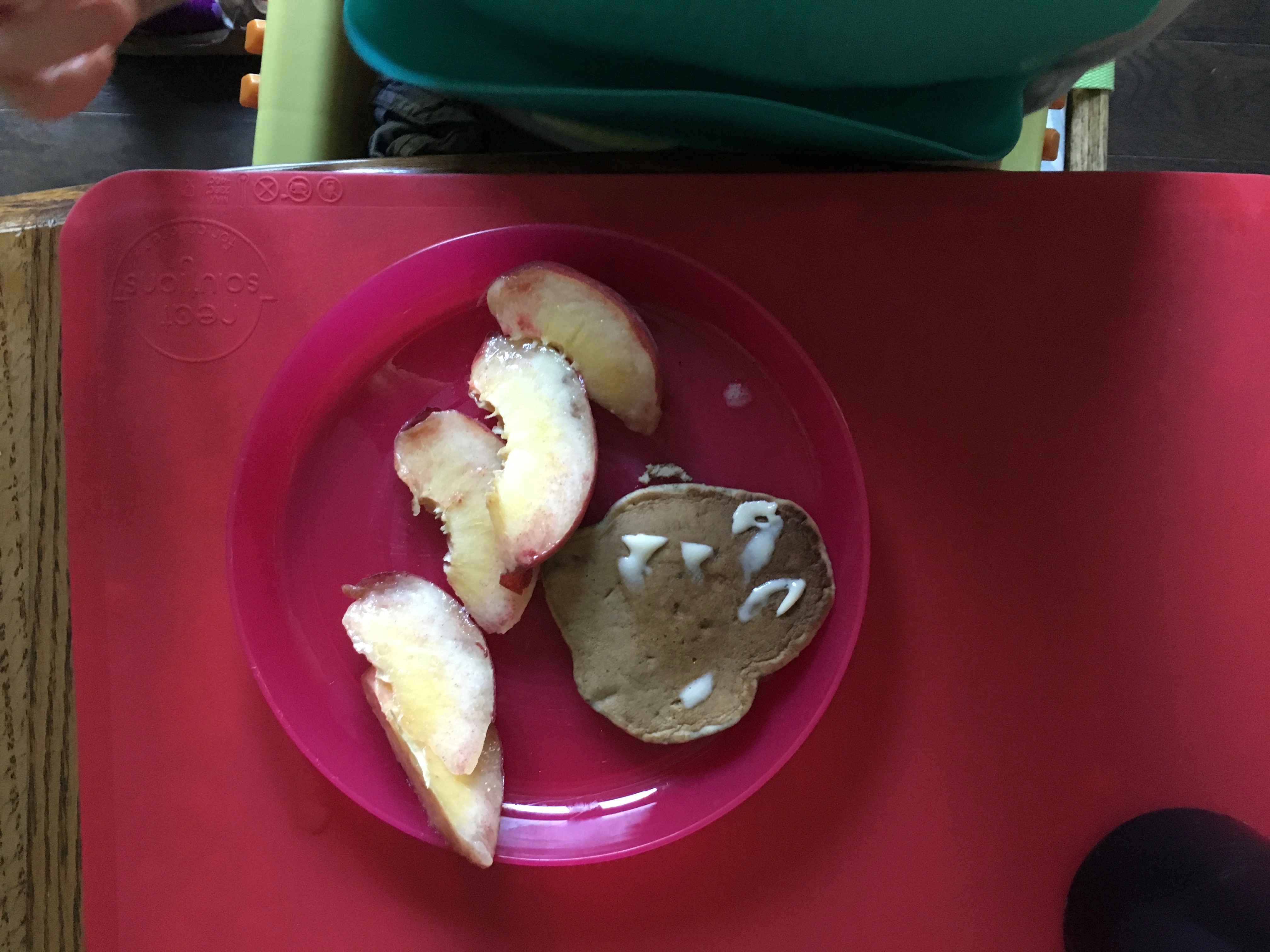 The strawberries were from the garden and they polished them off right away, so I added more peaches to their plates with their second serving of pancakes.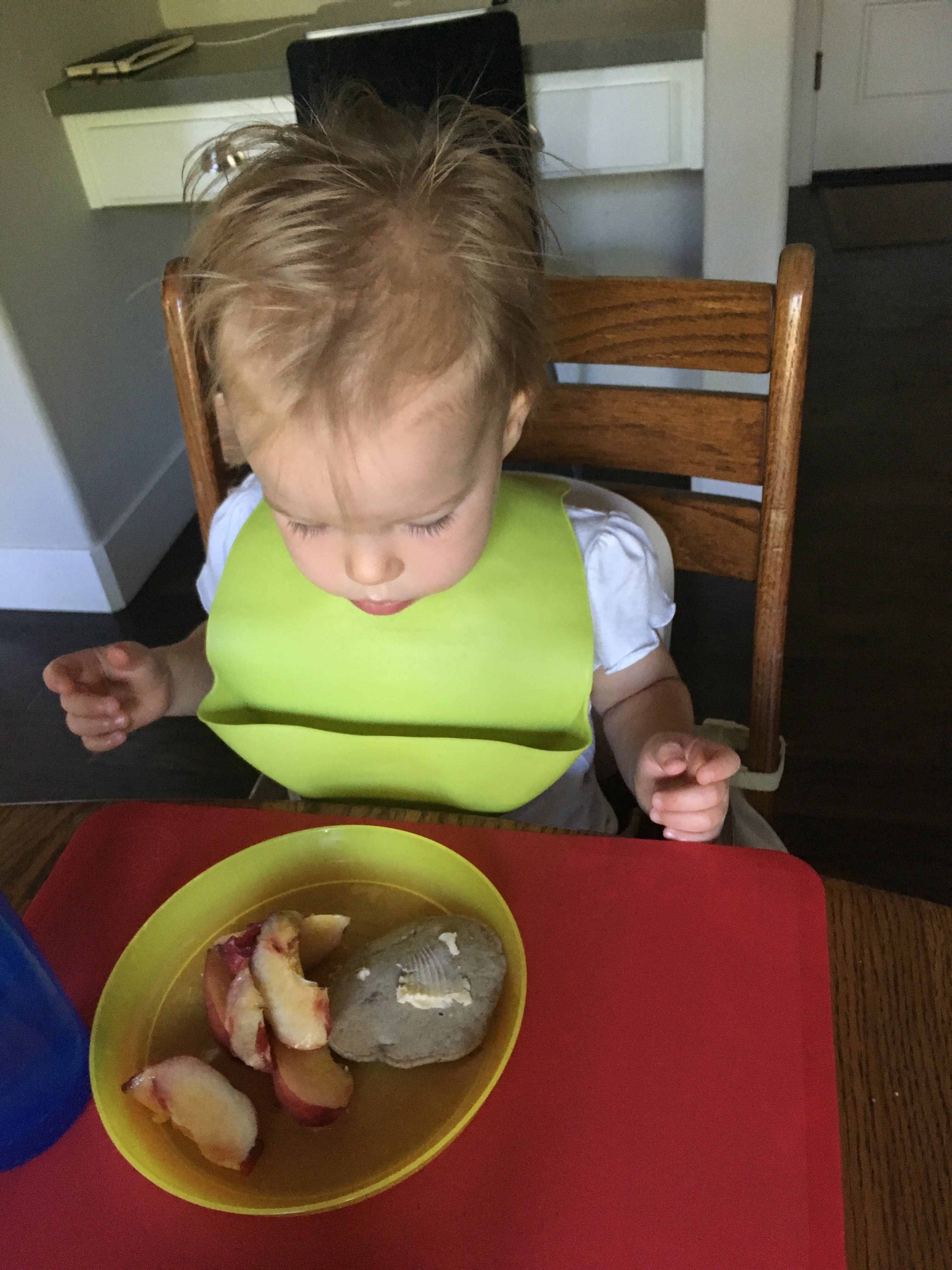 I think I already mentioned this, but she must be having a growth spurt.  She wants to eat all day long.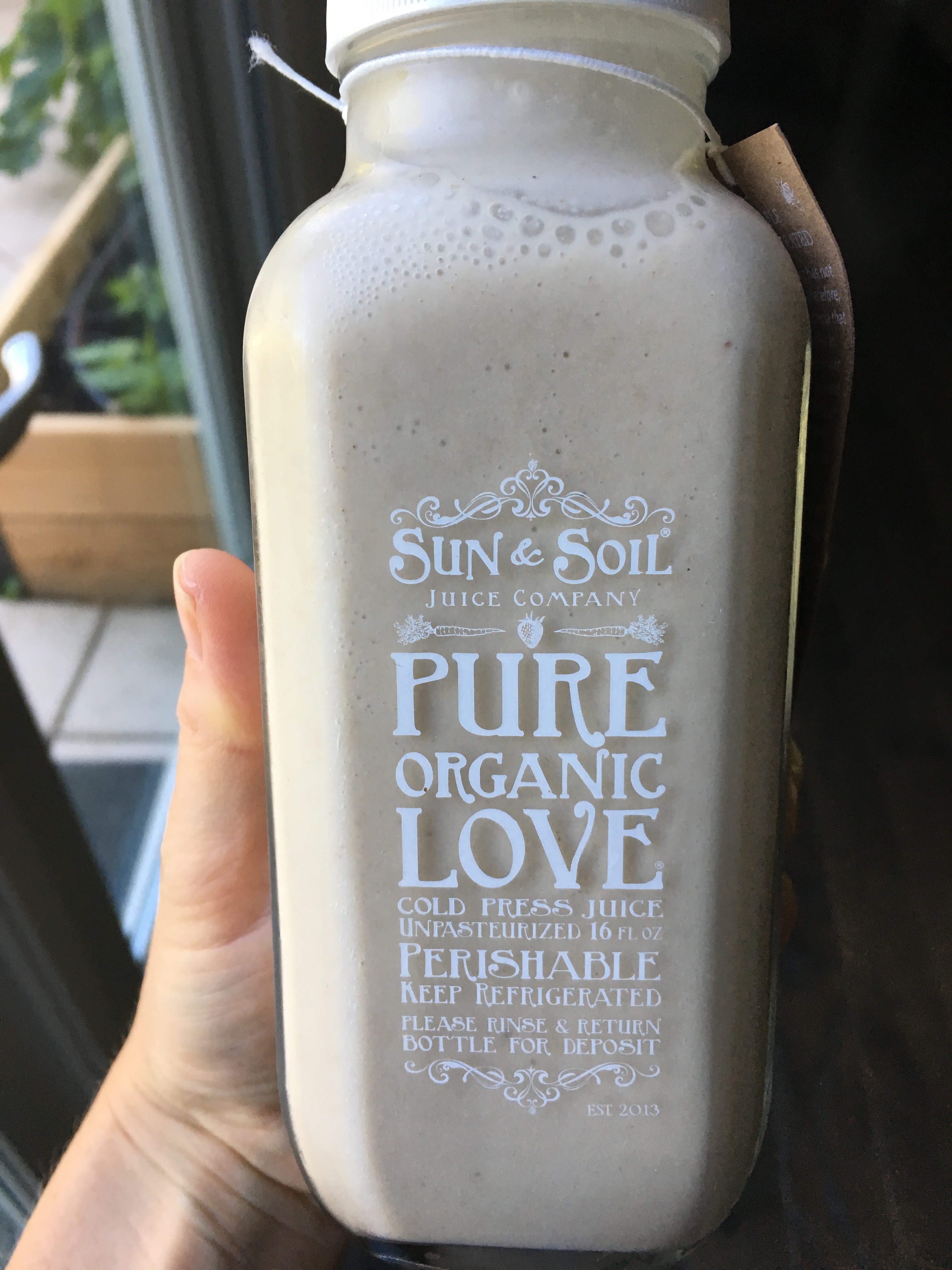 This was the most delicious thing by the way.  Hopefully Sun & Soil doesn't take over my life this summer, but it's a pretty awesome place, and I could easily fall prey to juicing the hot weather away.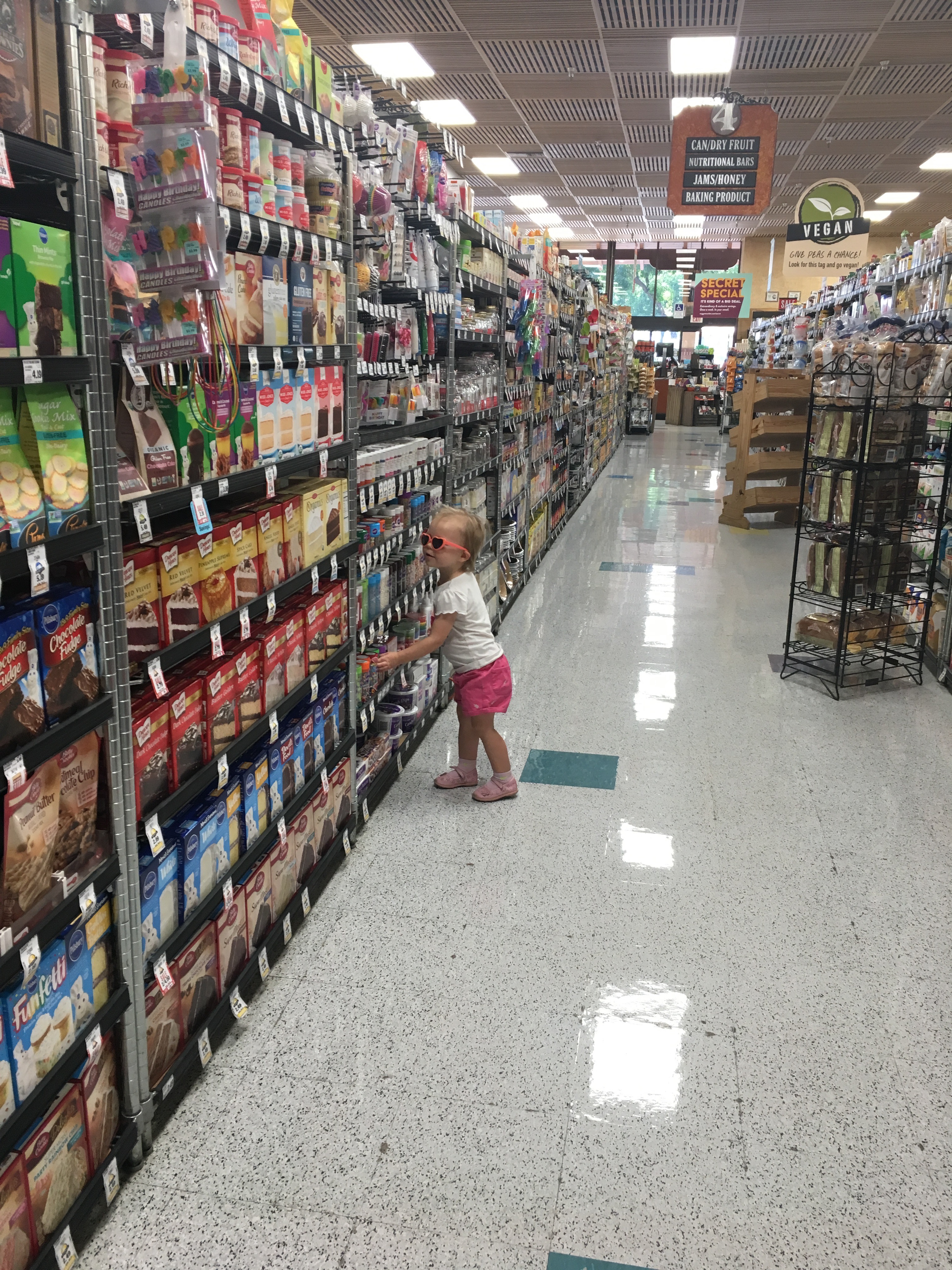 She wanted sprinkles.  How does she know about sprinkles?!  Marketing 101: put things with flashy colors at toddler eye level.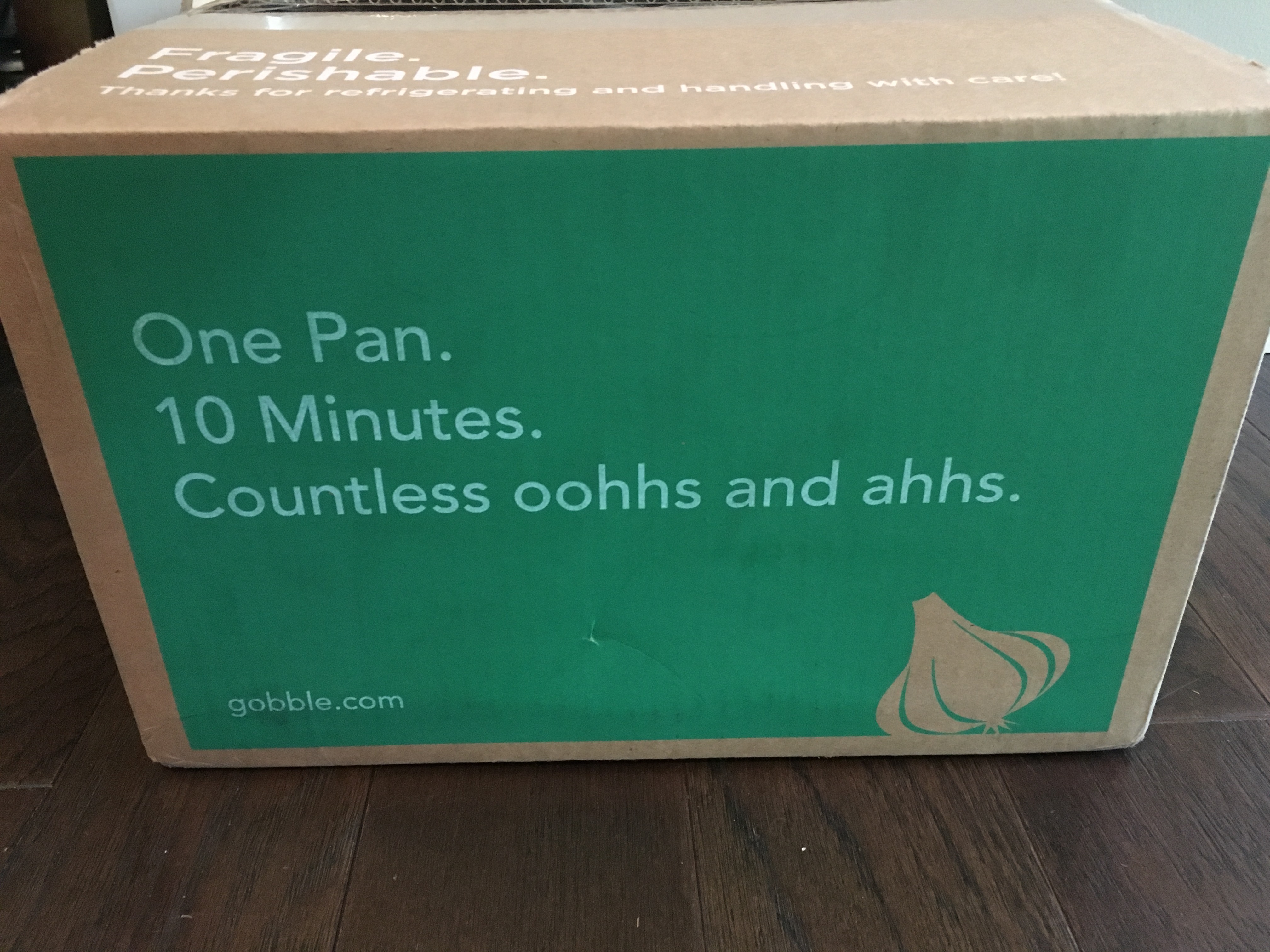 Delivery!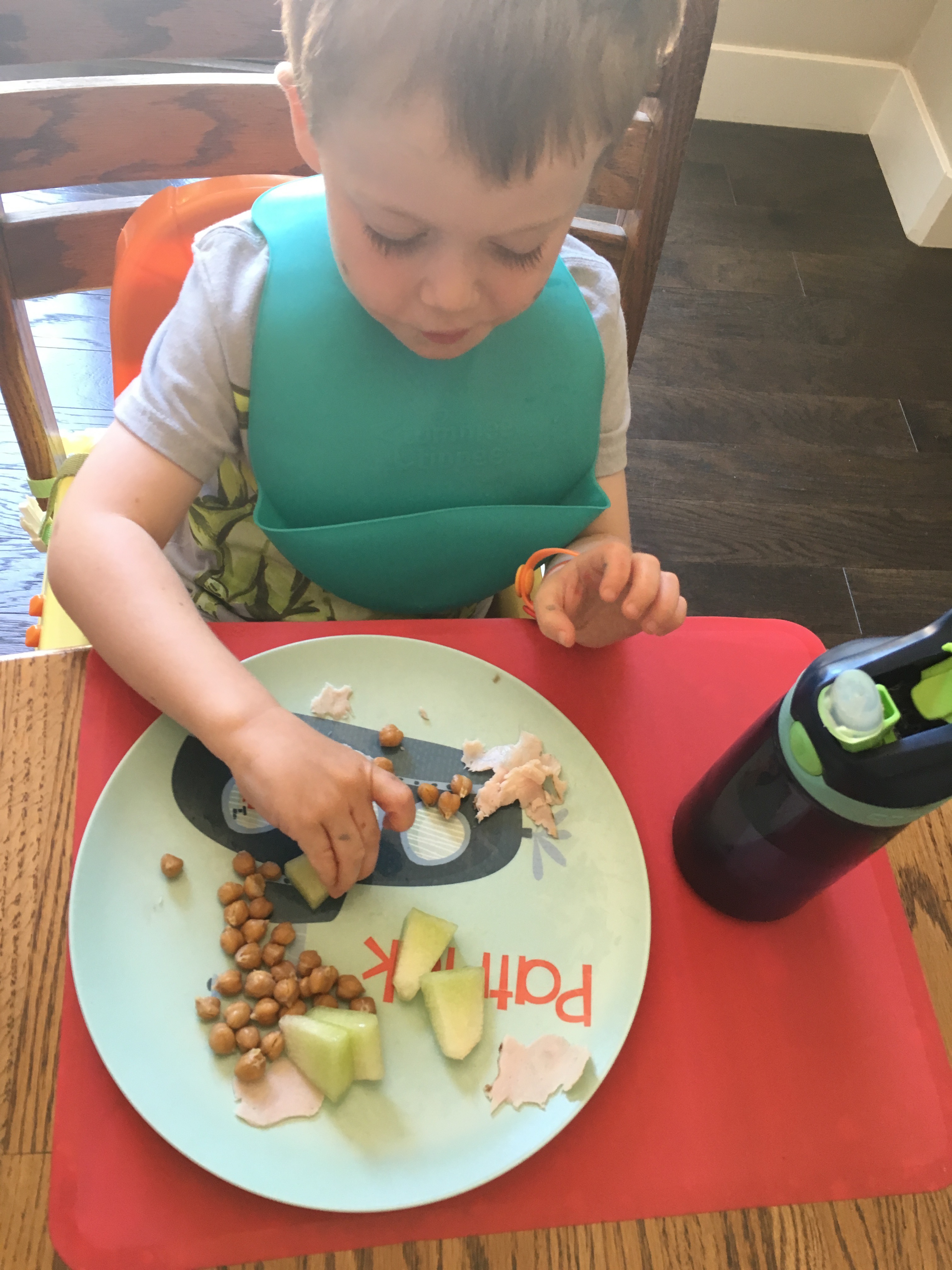 Lunch for the wee ones.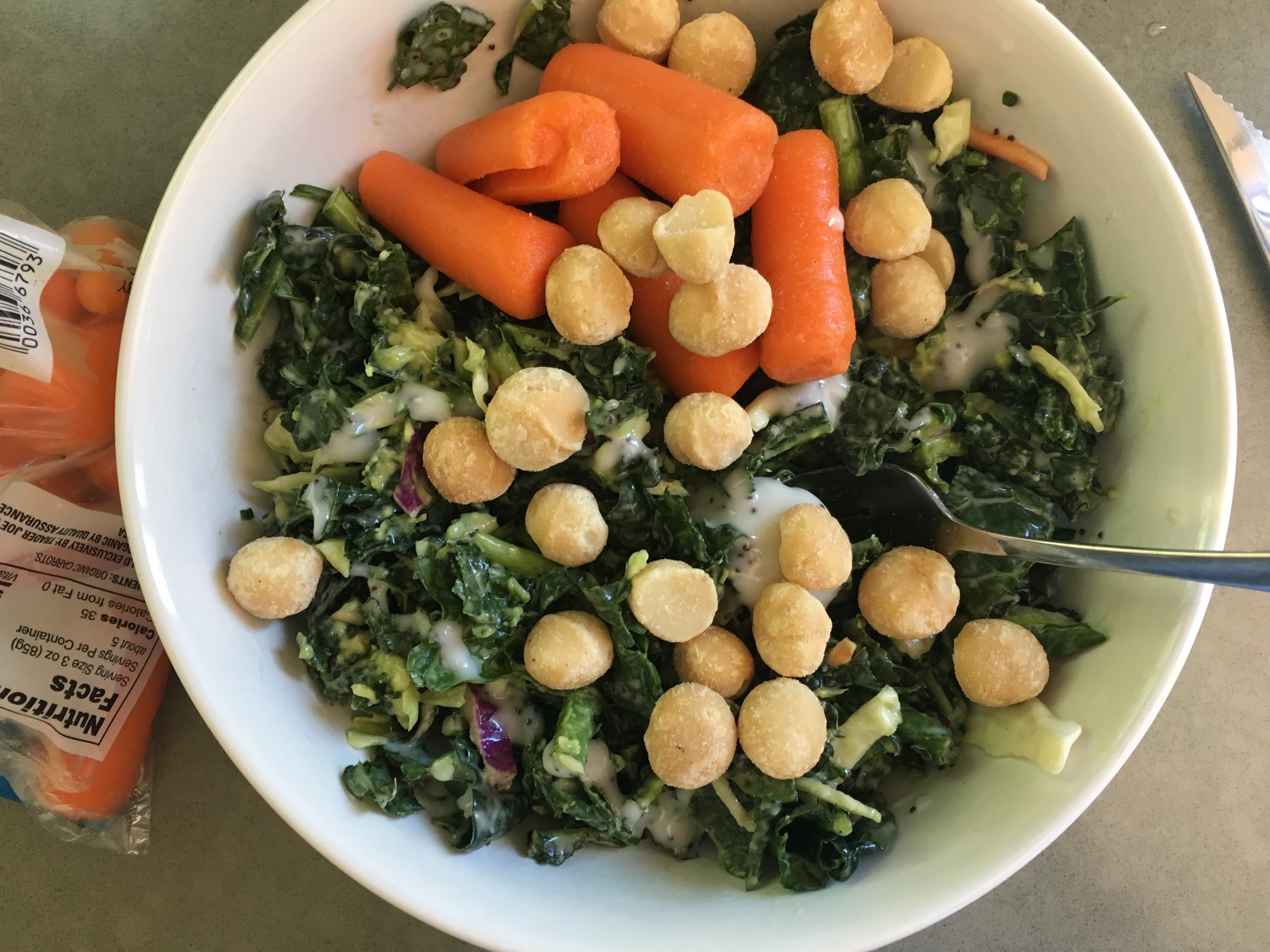 Lunch for me!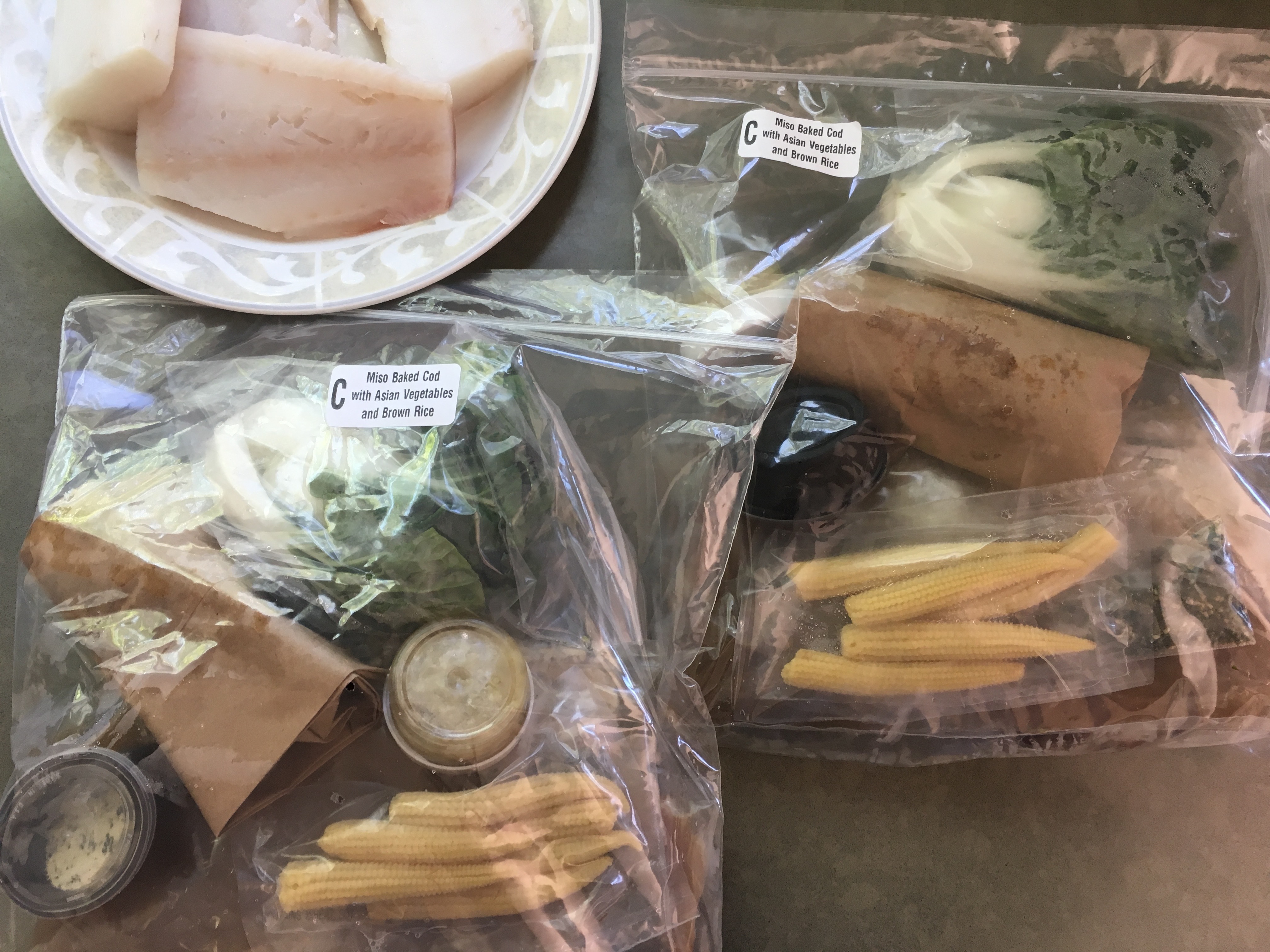 And then I tackled dinner prep while napping and quiet time was under way.  Thanks to gobble, the miso baked cod with Asian veggies and brown rice was on the menu.  (I think that link gives you 2 free dinners)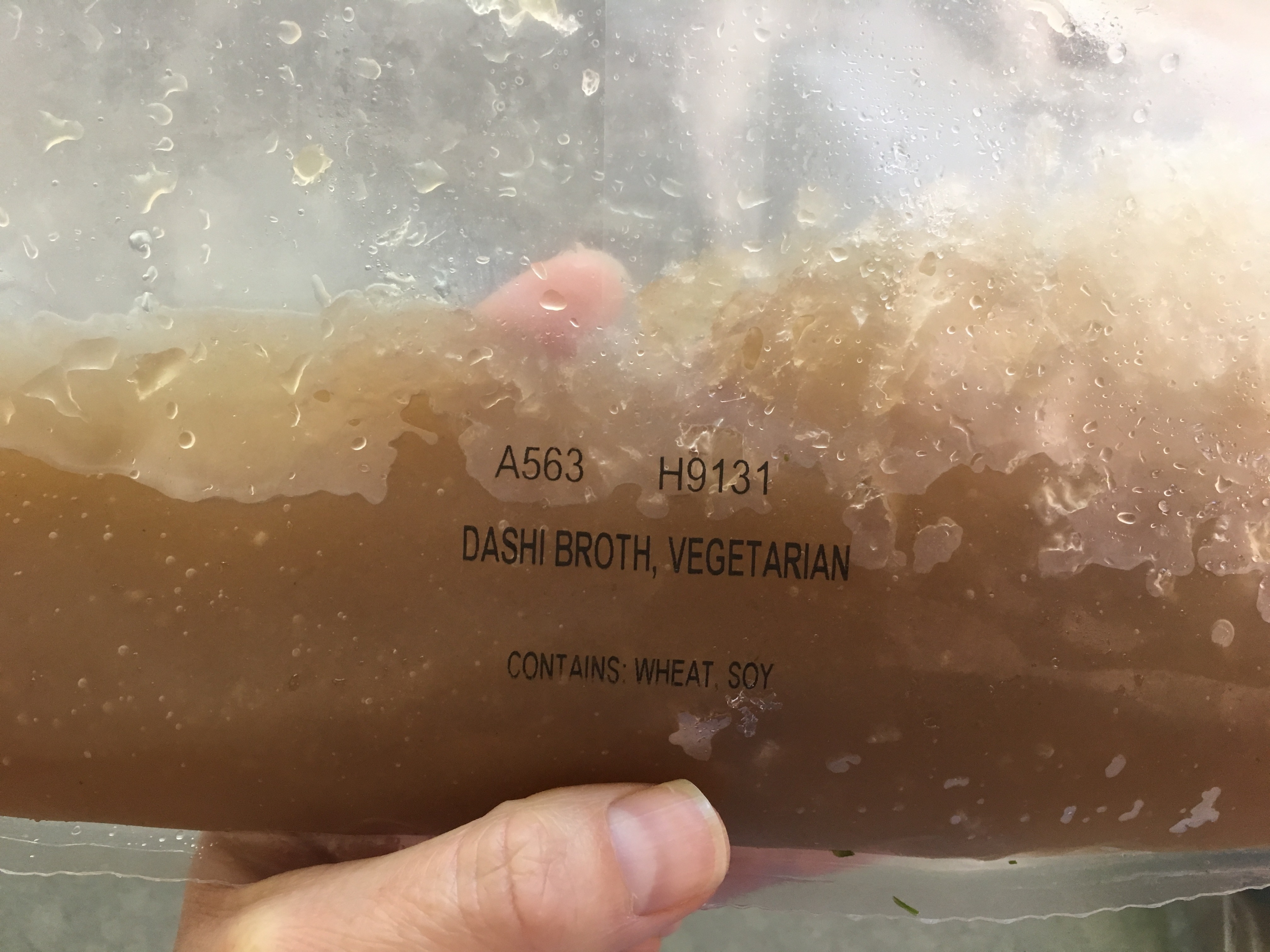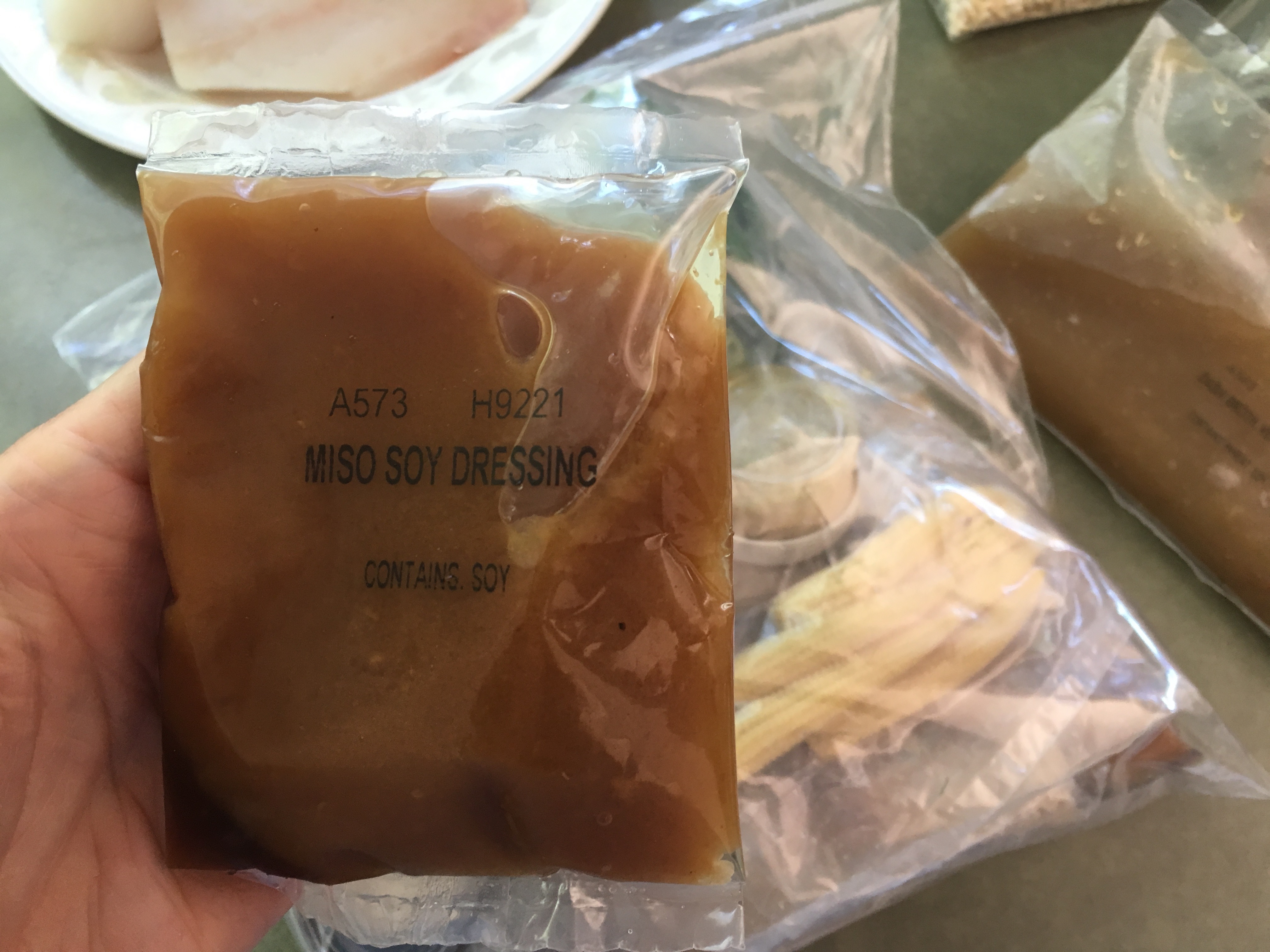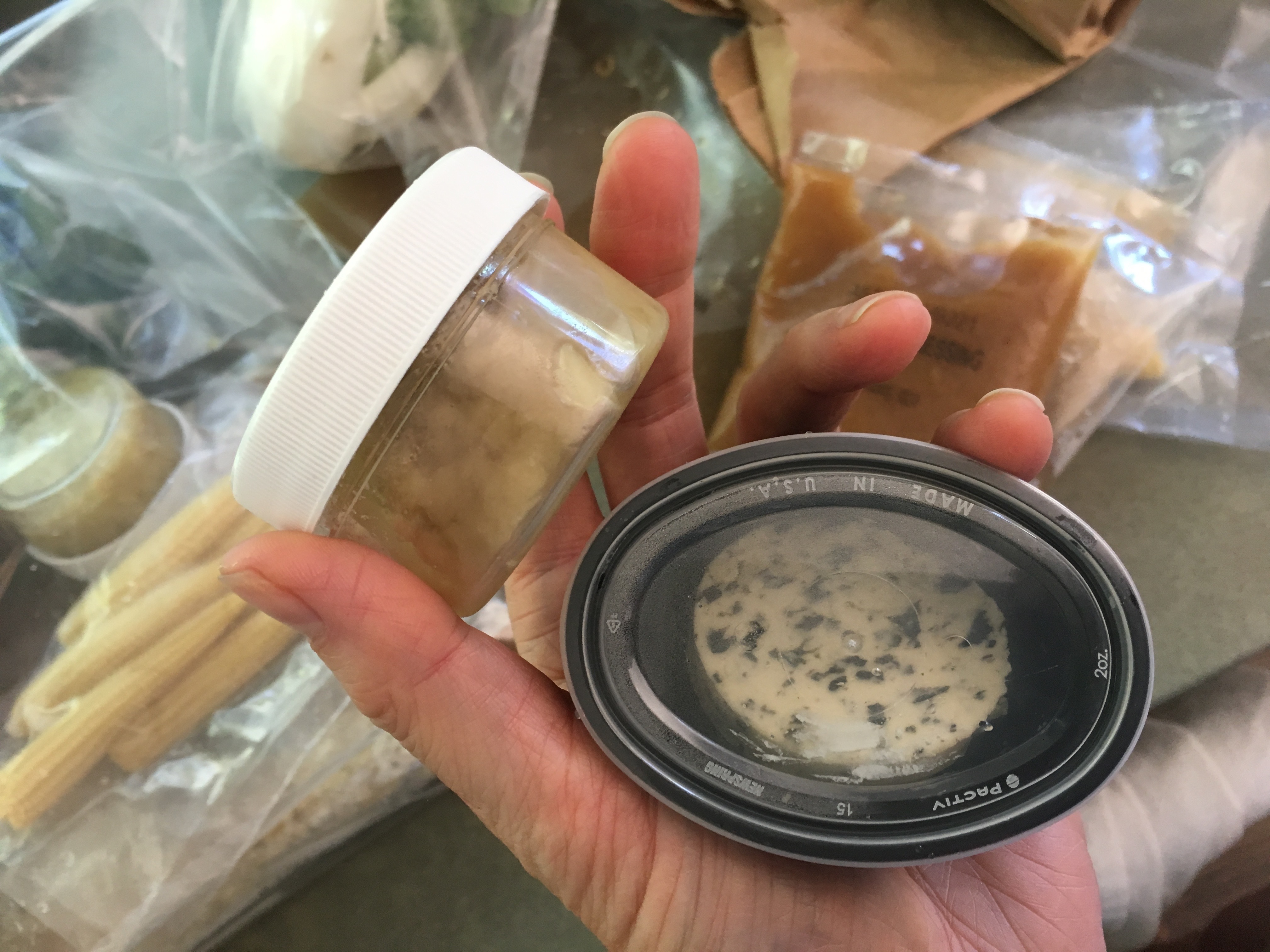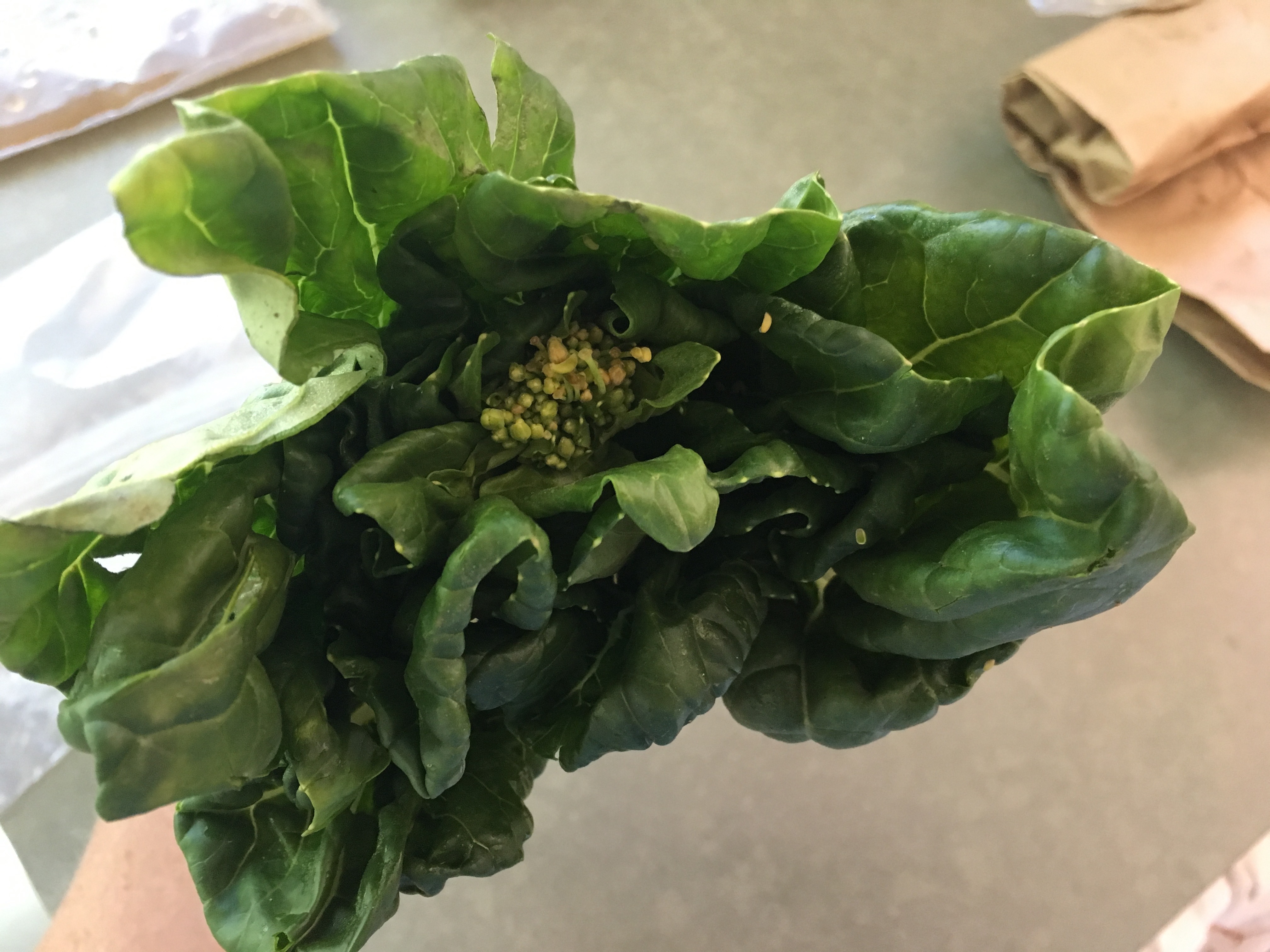 Reasons gobble is great:
They label things so I know which components have which allergens.  Dashi and soy dressing both safe for P.  Kyle got all the miso butter to himself (I altered the instructions so the butter wasn't in the whole dish).  This totally works for our family.
 The produce is fresh, which I can tell a variety of ways.  Sometimes it has dirt still on it.  Or in this case, the bok choy has little flowers starting to grow on the inside, meaning it was picked right before it bolted.  I like thinking of the conditions my food was harvested under.  It's like a CSA but with a menu already prepared for me.
They push me to try new things!  And new techniques.  Like this week with cod.  The kids loved the cod!  We all loved the cod!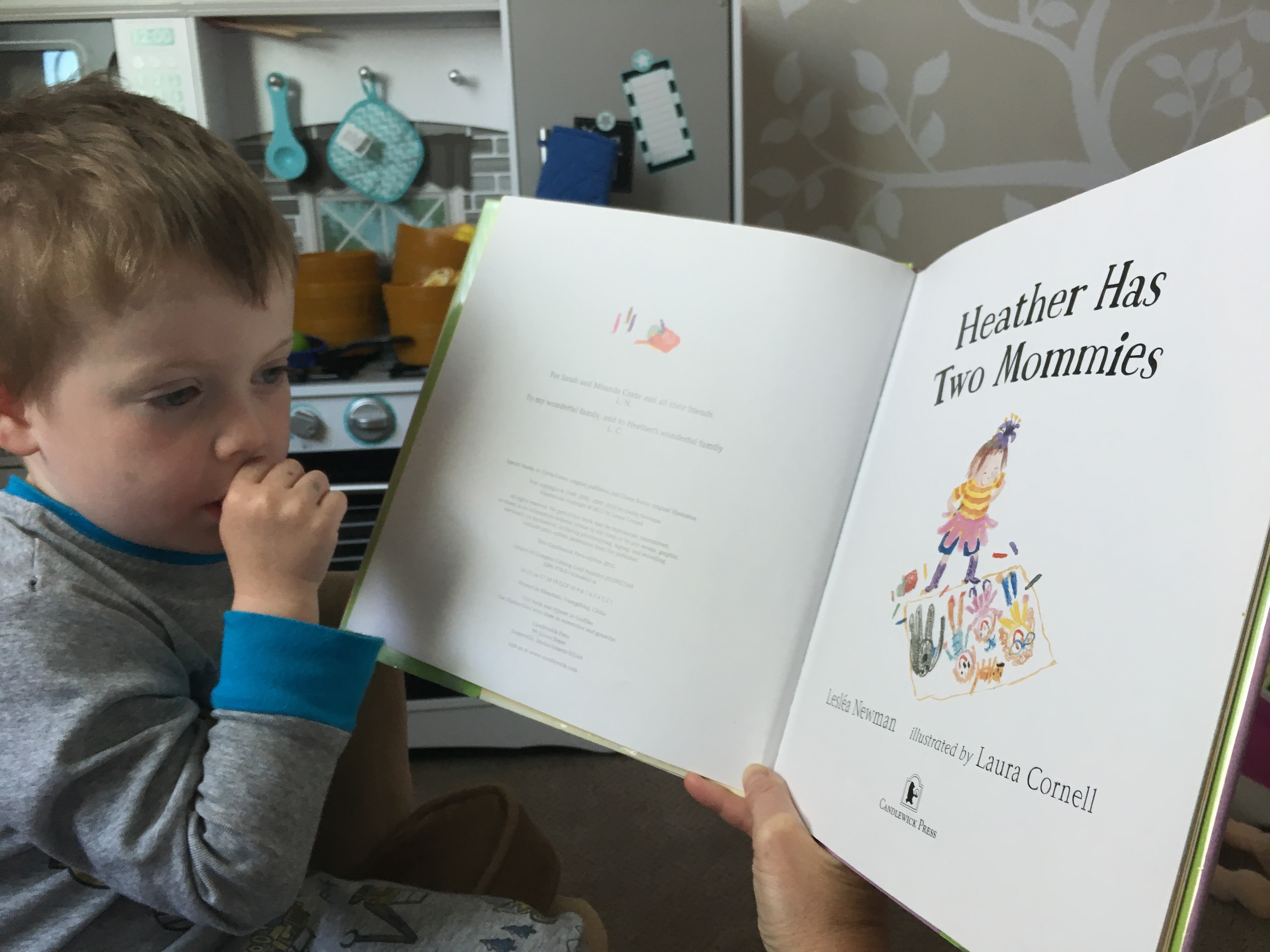 Happy Pride everyone!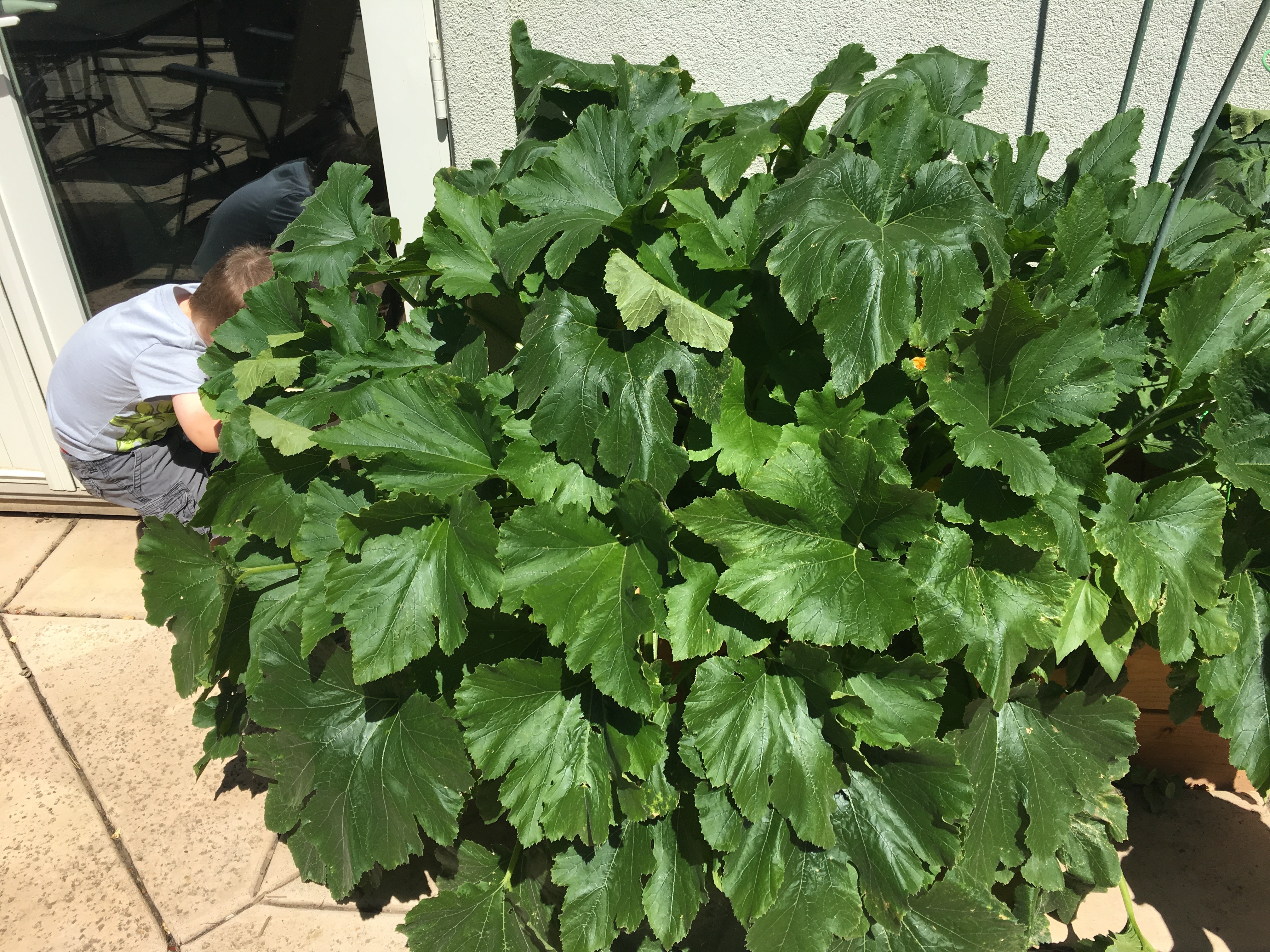 Harvested my first zucchini!  The curse is broken!  I'm officially a person who can grow zucchini!!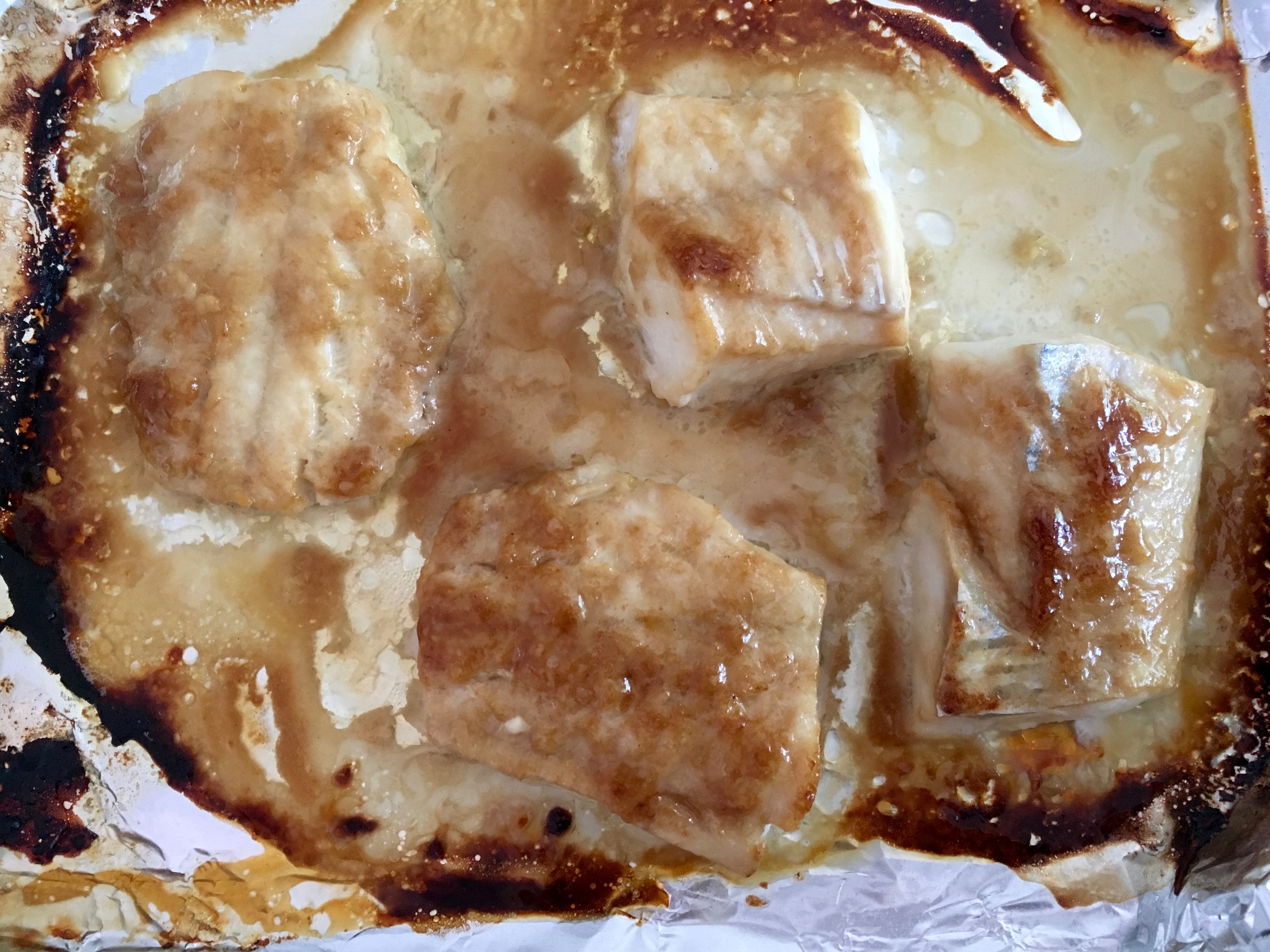 I've never baked fish this way and I thought it was so easy and so quick!  Now that I think about it, I really don't cook much fish besides salmon (Kyle grills all types of fish but I can't think of the last time I bought a non salmon fish to prepare in the kitchen).  Anyway!  I broiled it for ~7 minutes and it was perfection!  Bronzed on the top and cooked through just barely – exactly the way I like it. The gobble notecard offered notes about this step, suggesting keeping the oven door ajar to keep an eye on it, so I just peeked in a couple times to check on it and it was going great.  I left it in a minute or so longer than they said, just to get an extra golden top.  Mmmmm.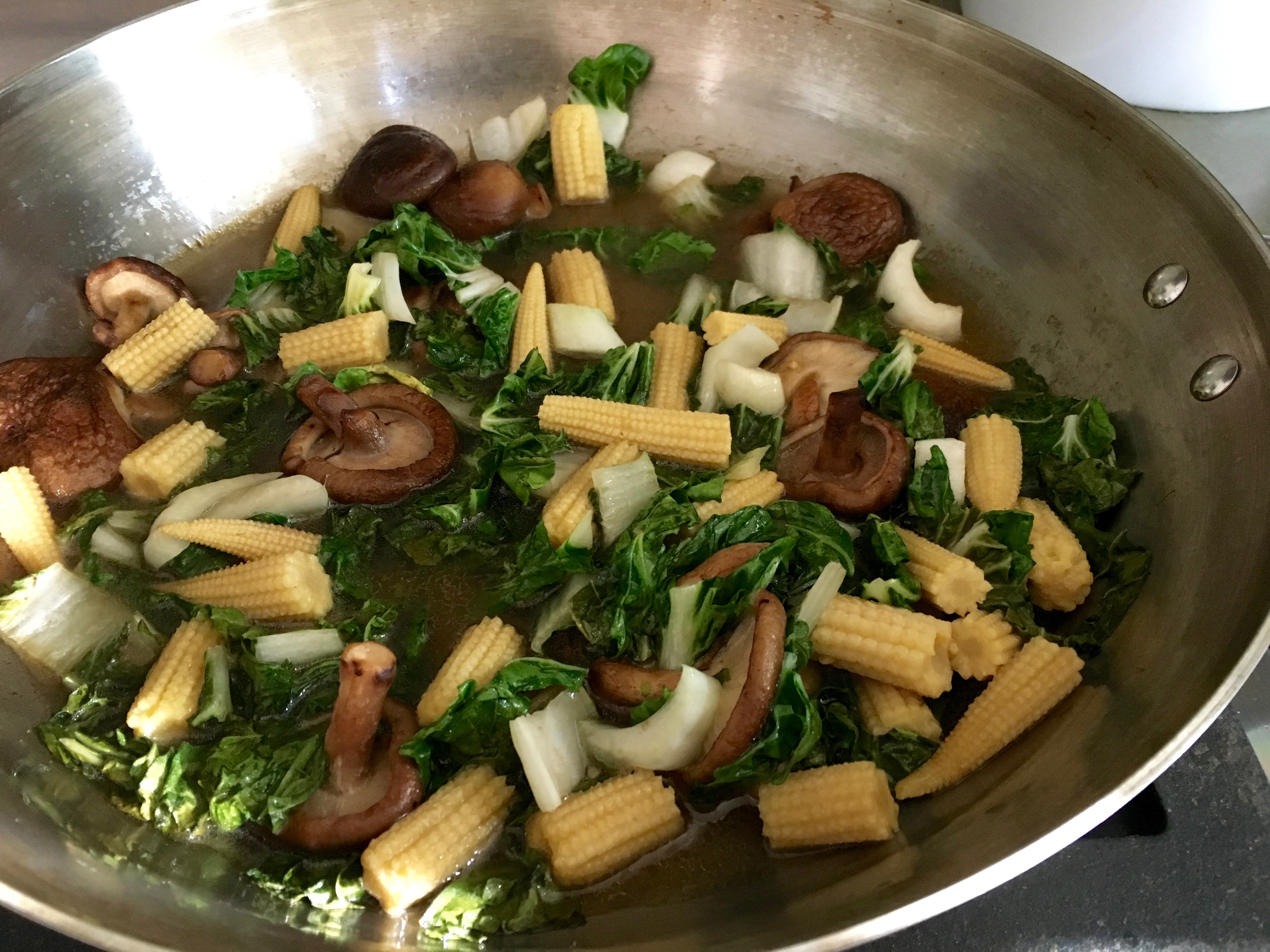 The mini corn and mushrooms weren't the kids' favorites, but I was okay with the amount they did eat.  And happy enough to take their portion 😉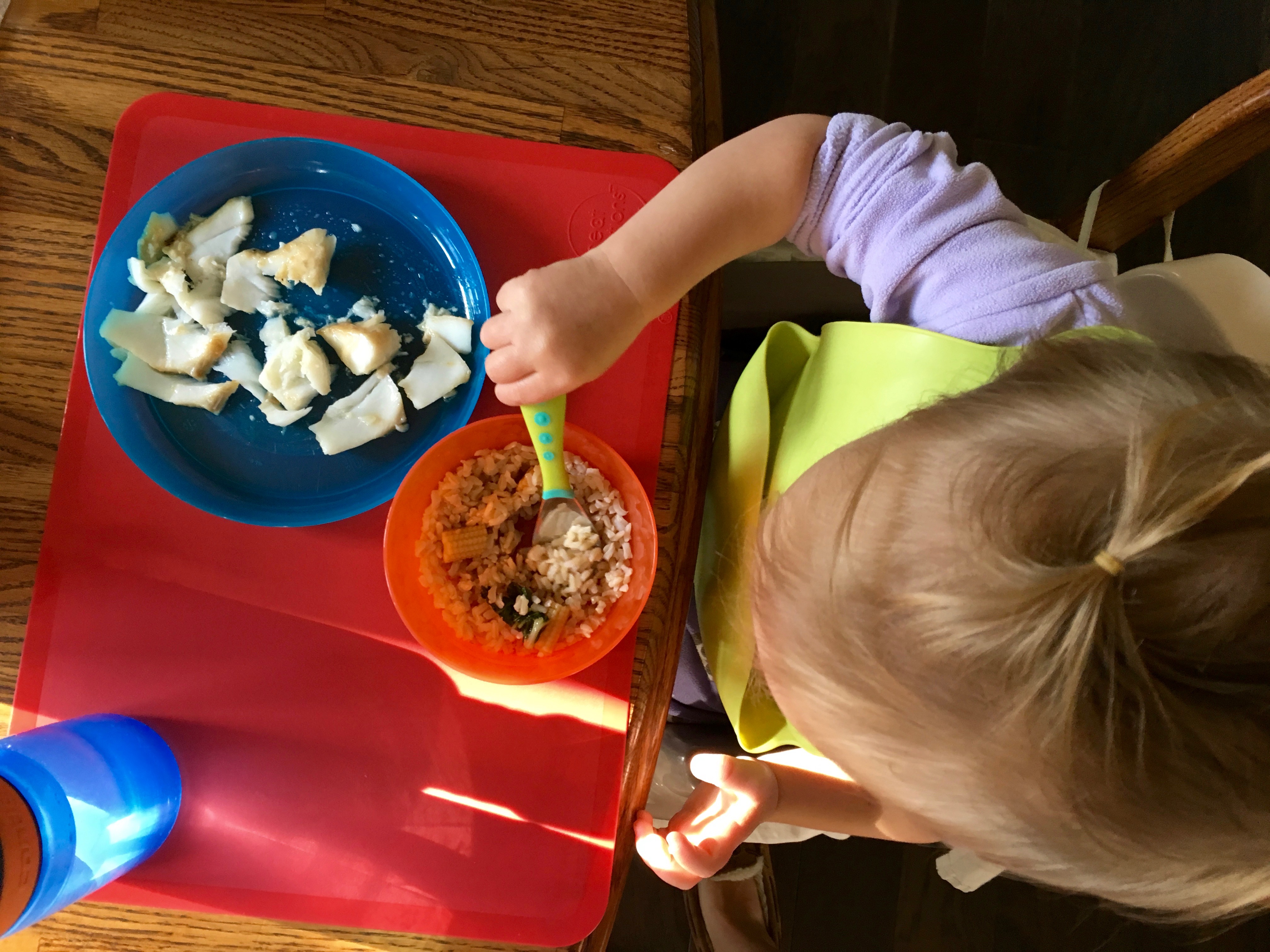 I almost forgot the furikake on top!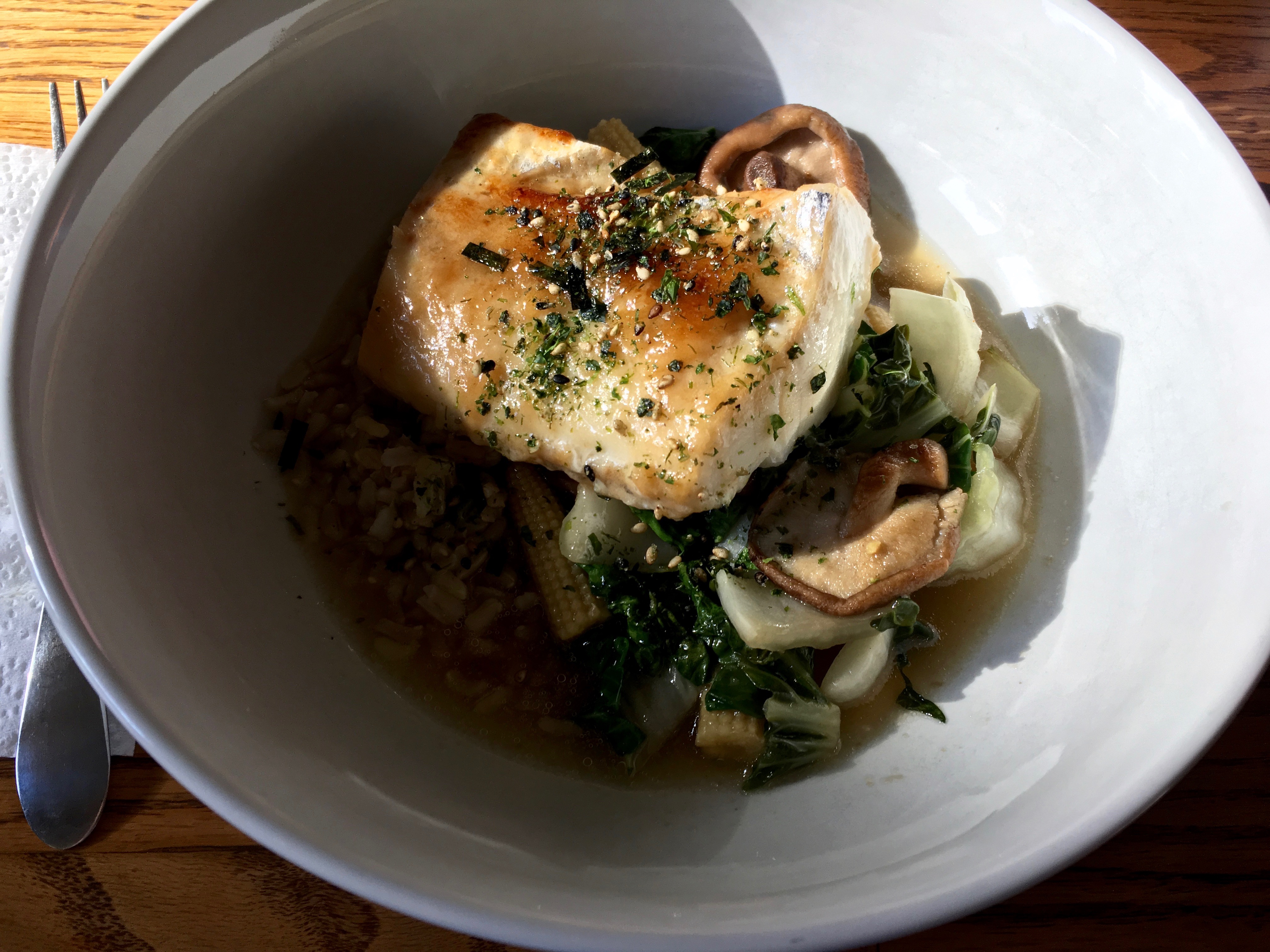 Tell me that doesn't look like a restaurant dish!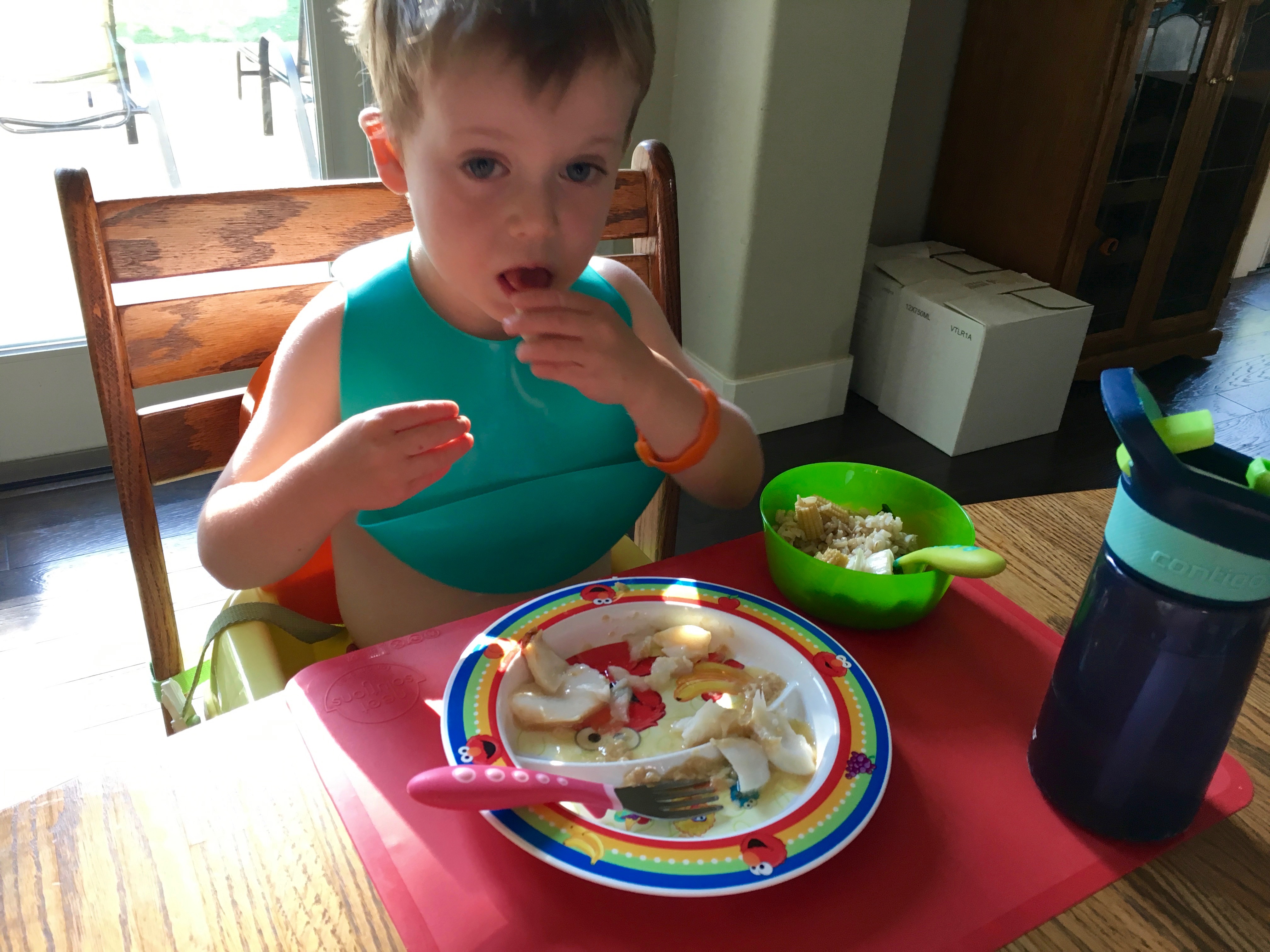 Like I said, the fish was a huge hit.  No leftovers whatsoever.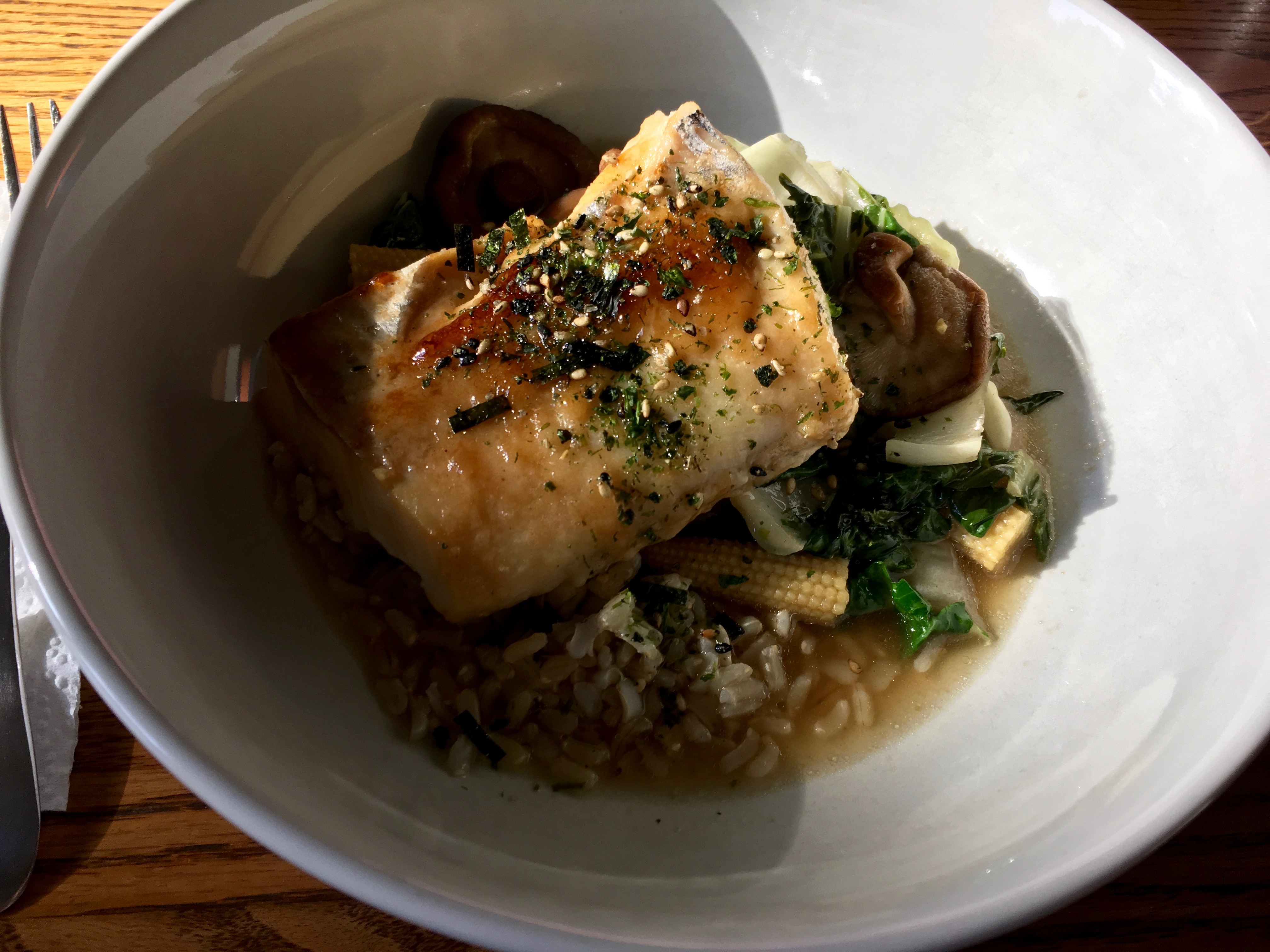 I was very pleased with this meal.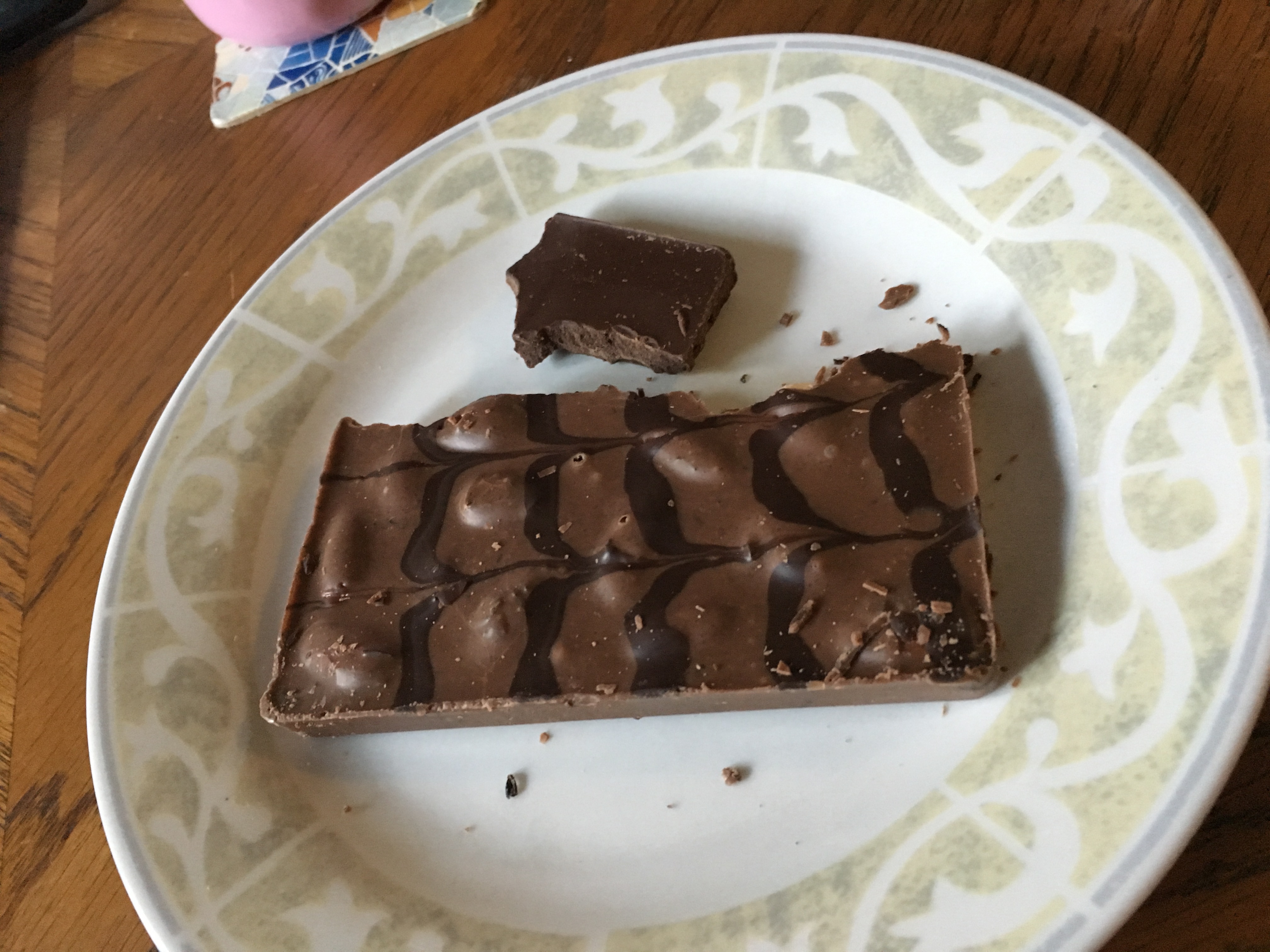 And also super excited about dessert.  This is MY LAST CHAI BAR!  (From when I ordered part of the case from TJs last winter).  They better have the seasonal flavor again this fall or I'm going to be pretty heartbroken.  I've been rationing this as best I can, but it's too good.