"Is it a weekend day or a work day?"  My kids and I have a similar affinity for the weekend when we are all together. They ask that question so many times a week. Sometimes it's hard to keep track because Kyle is gone and home and gone and home again.  And then there are Monday holidays that cause extra confusion.  But now that school has re-started it is helping us all get into the routine of things.  My kids and I have a similar appreciation for structure in that way too.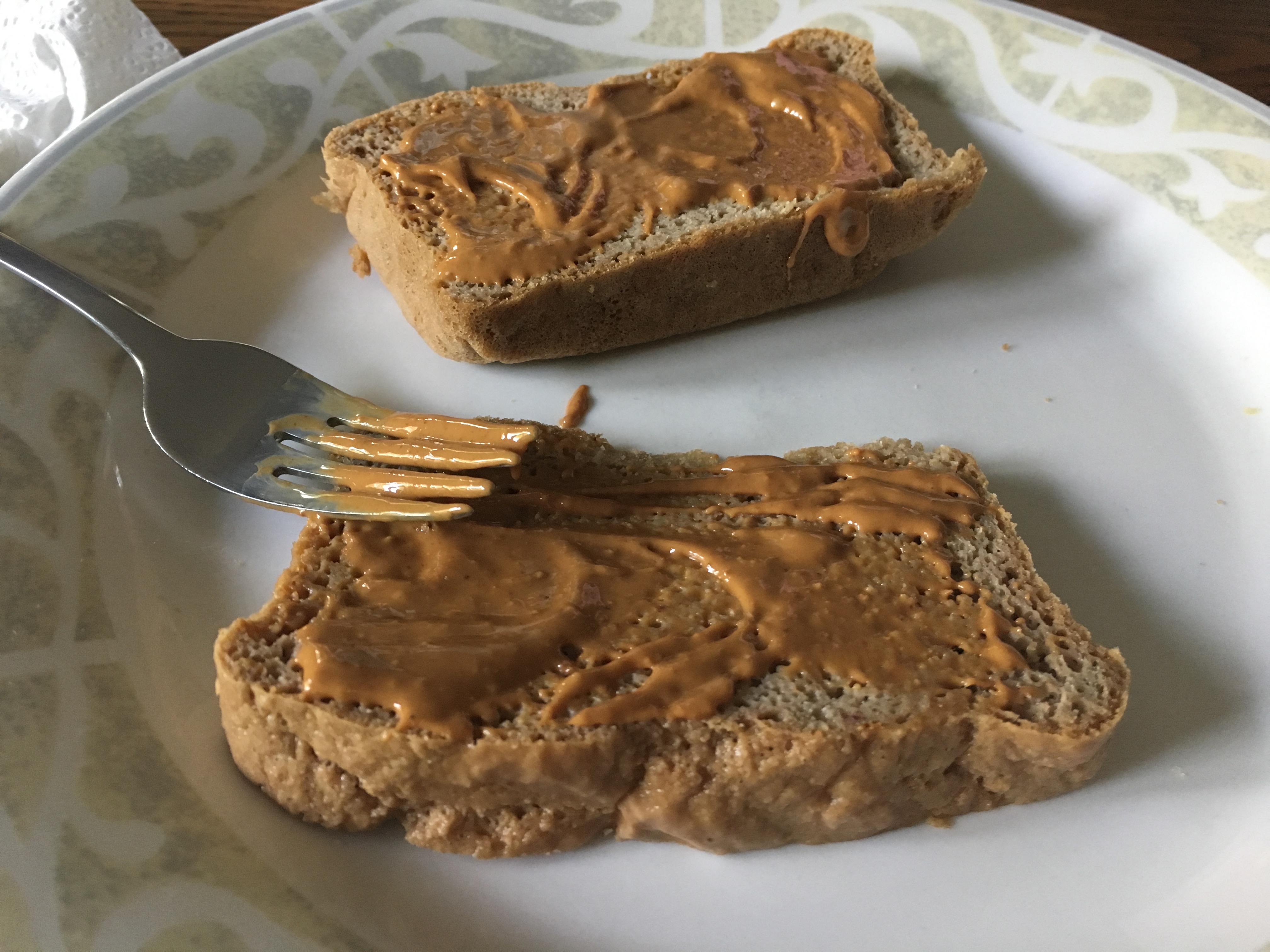 Tuesday (that felt like a Monday)'s breakfast was more blender bread with cashew butter.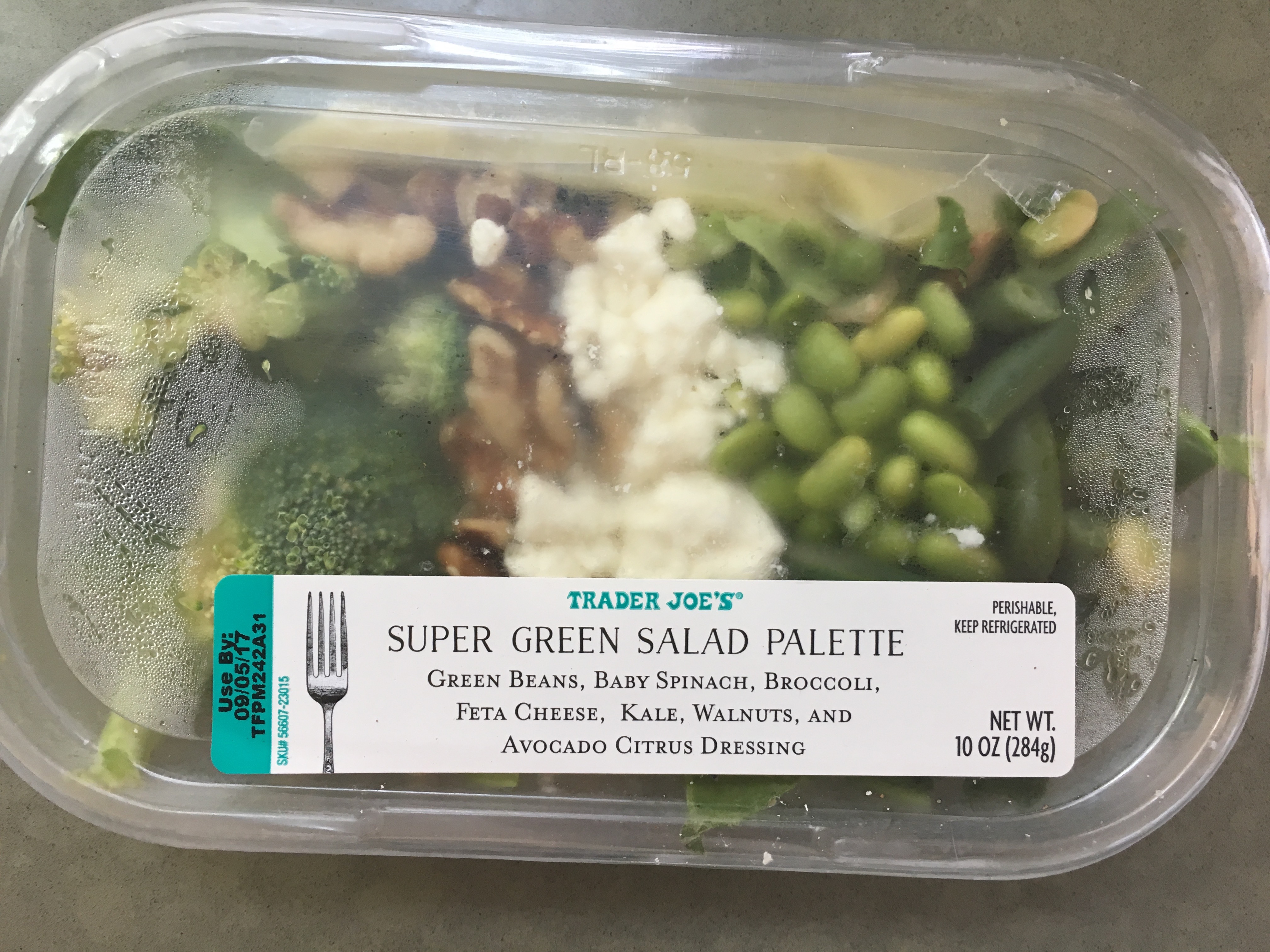 For lunch I tried out a new salad from TJs.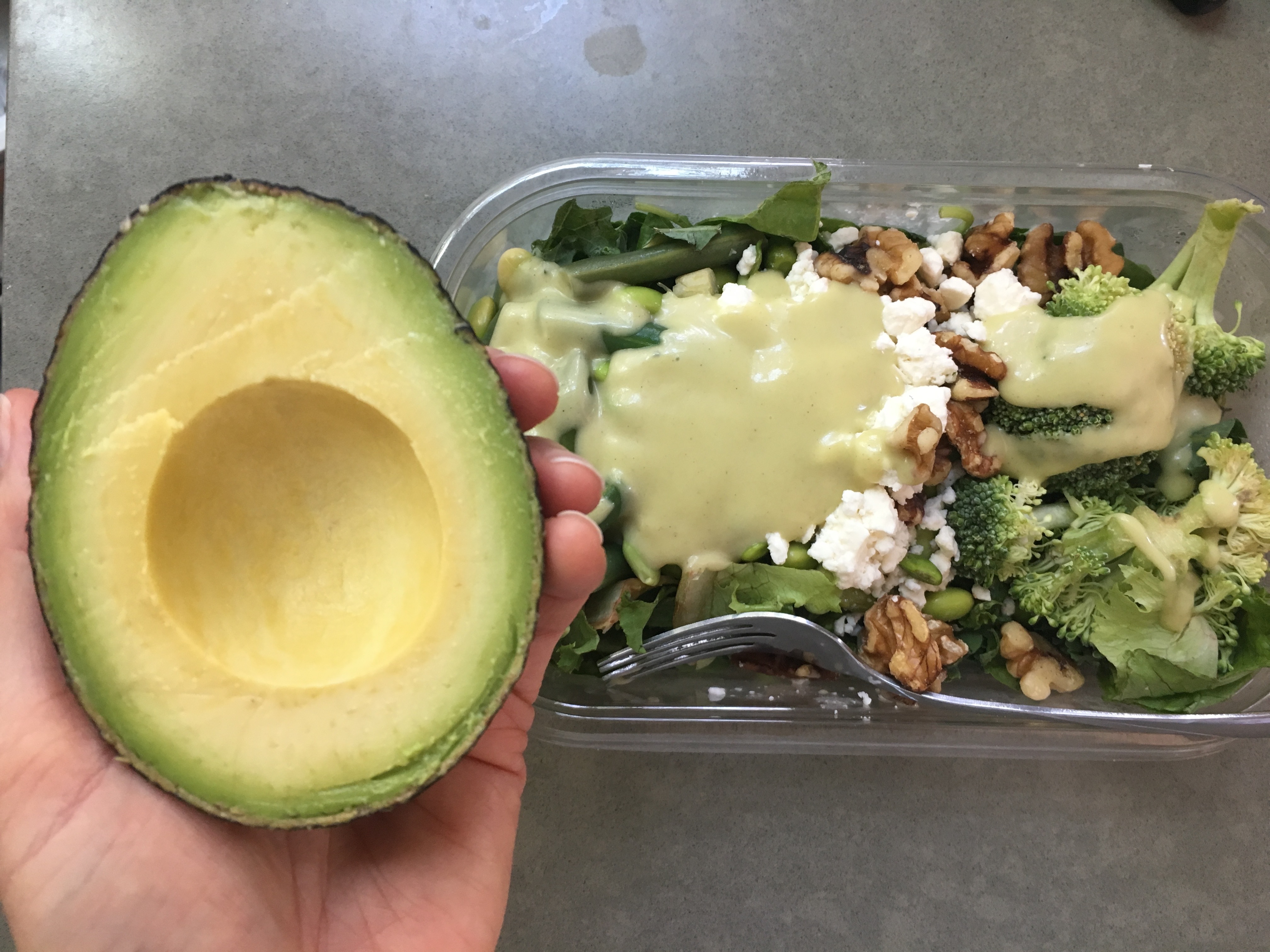 It was just ok.  And I'm not sure if I'd buy it again, because I had to add a bunch of stuff to make it a full meal, including avocado and roasted pecans.  The walnuts and feta that were included weren't enough of a caloric boom on their own because the rest of the salad was just veggies.  And the dressing was kind of watery tasting (?) and the dominant flavor was cucumber (what a rude surprise that would have been for someone like Kyle!!). Well now that I've written all that out, I guess I won't buy it again.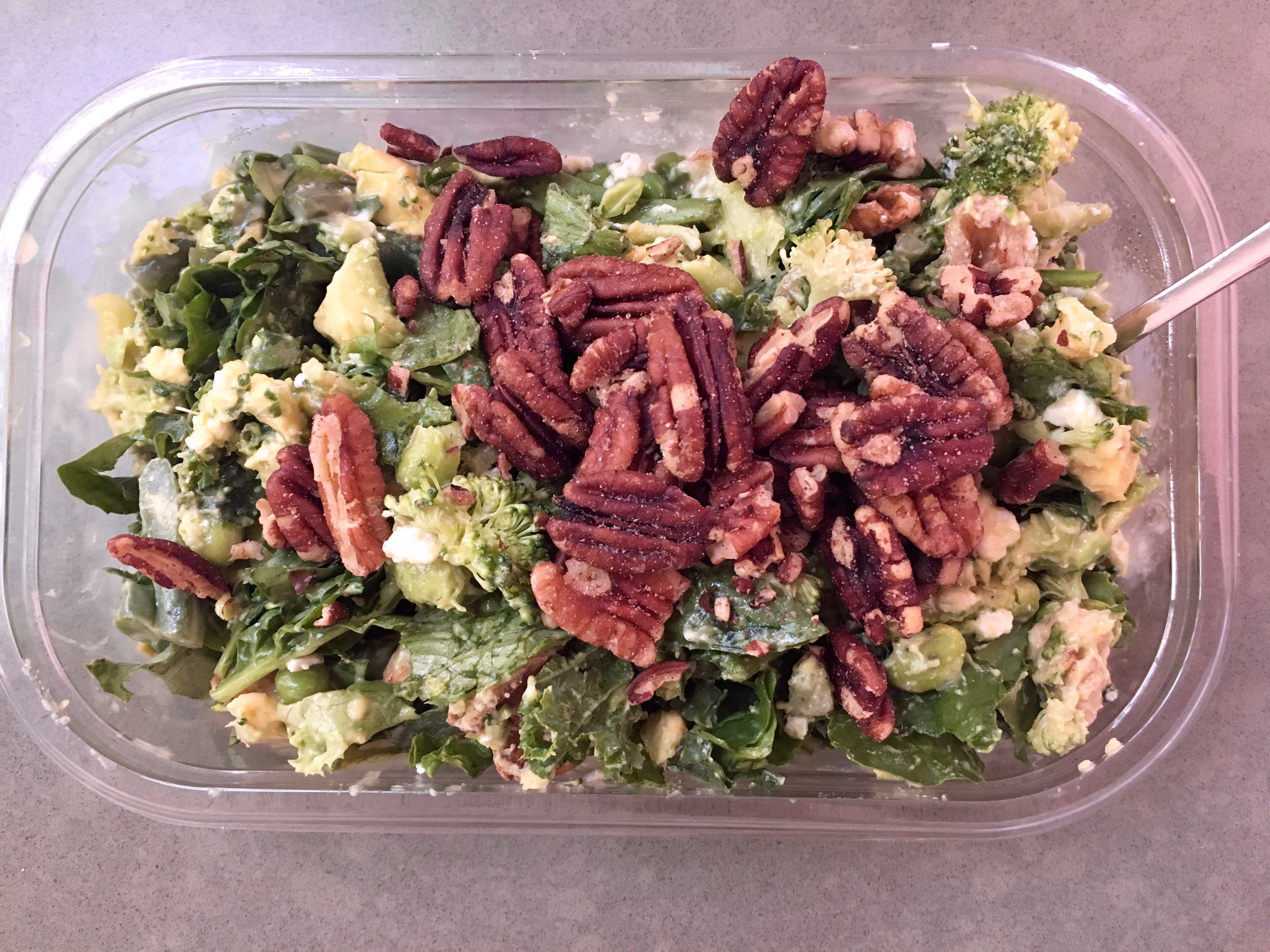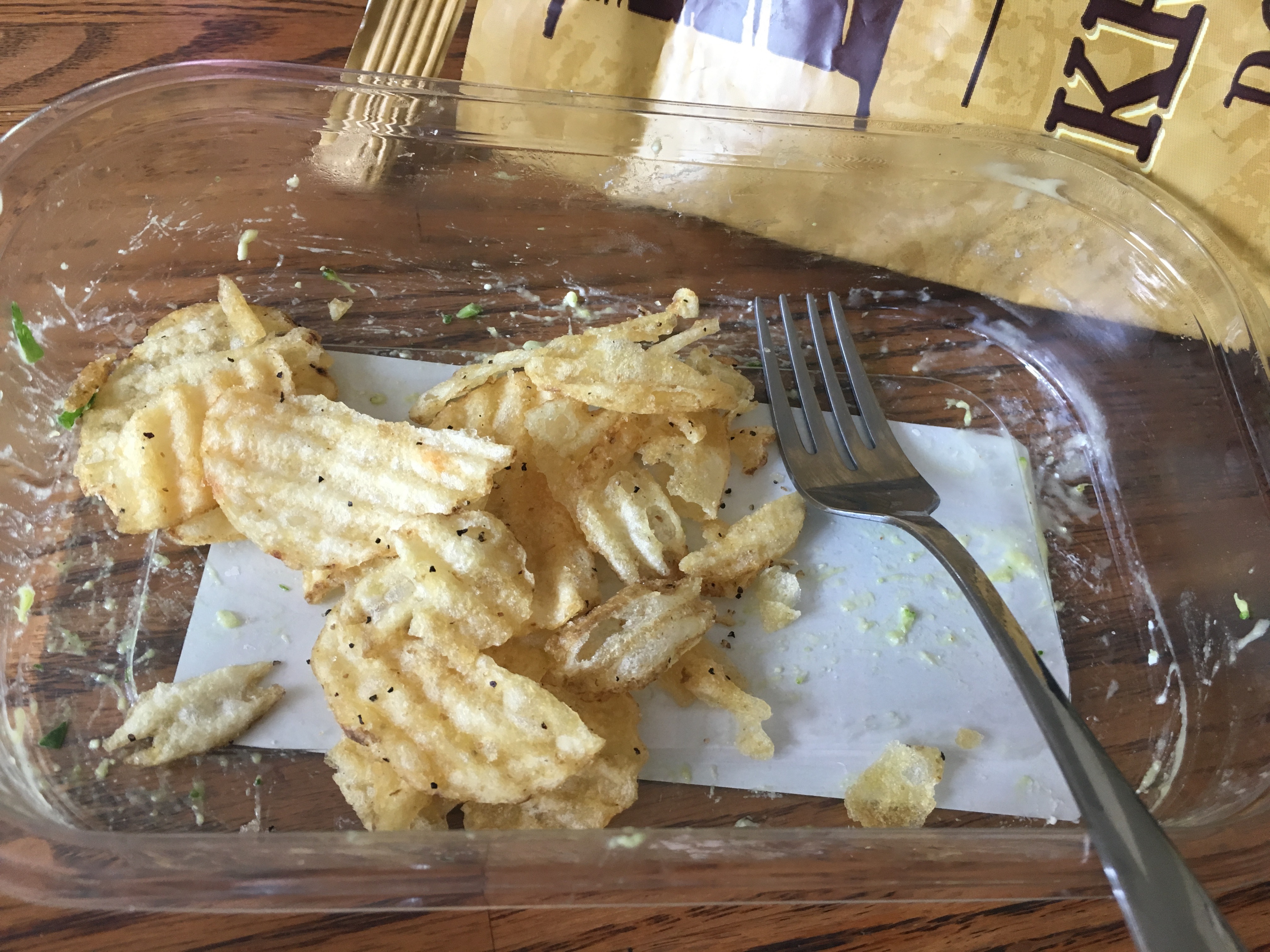 So in the end I wound up polishing off a bag of salt and pepper kettle chips.  Does anyone else loooove the crushed up bits in the bottom of the bag as much as I do??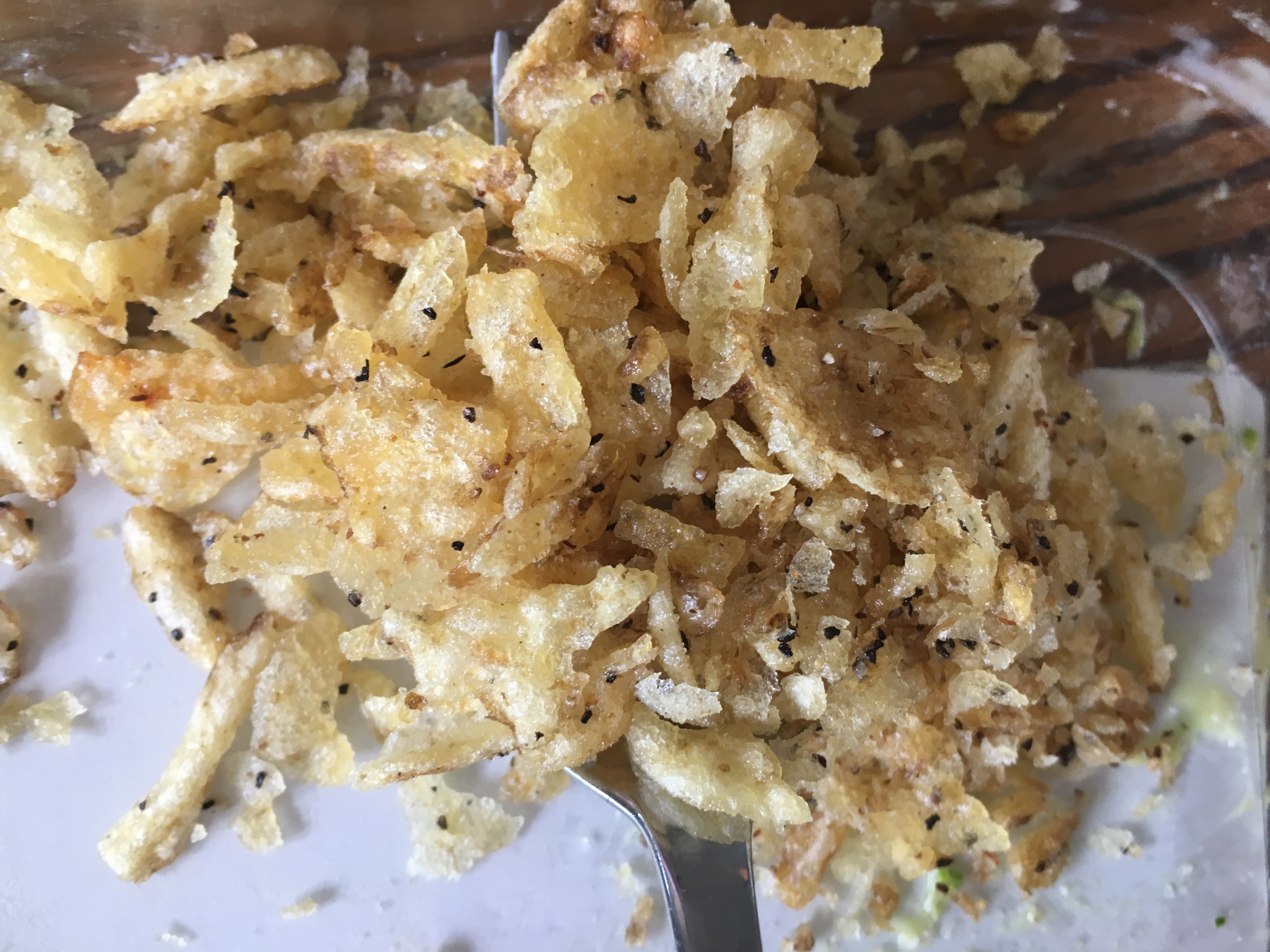 It's an oily salty mess of yum.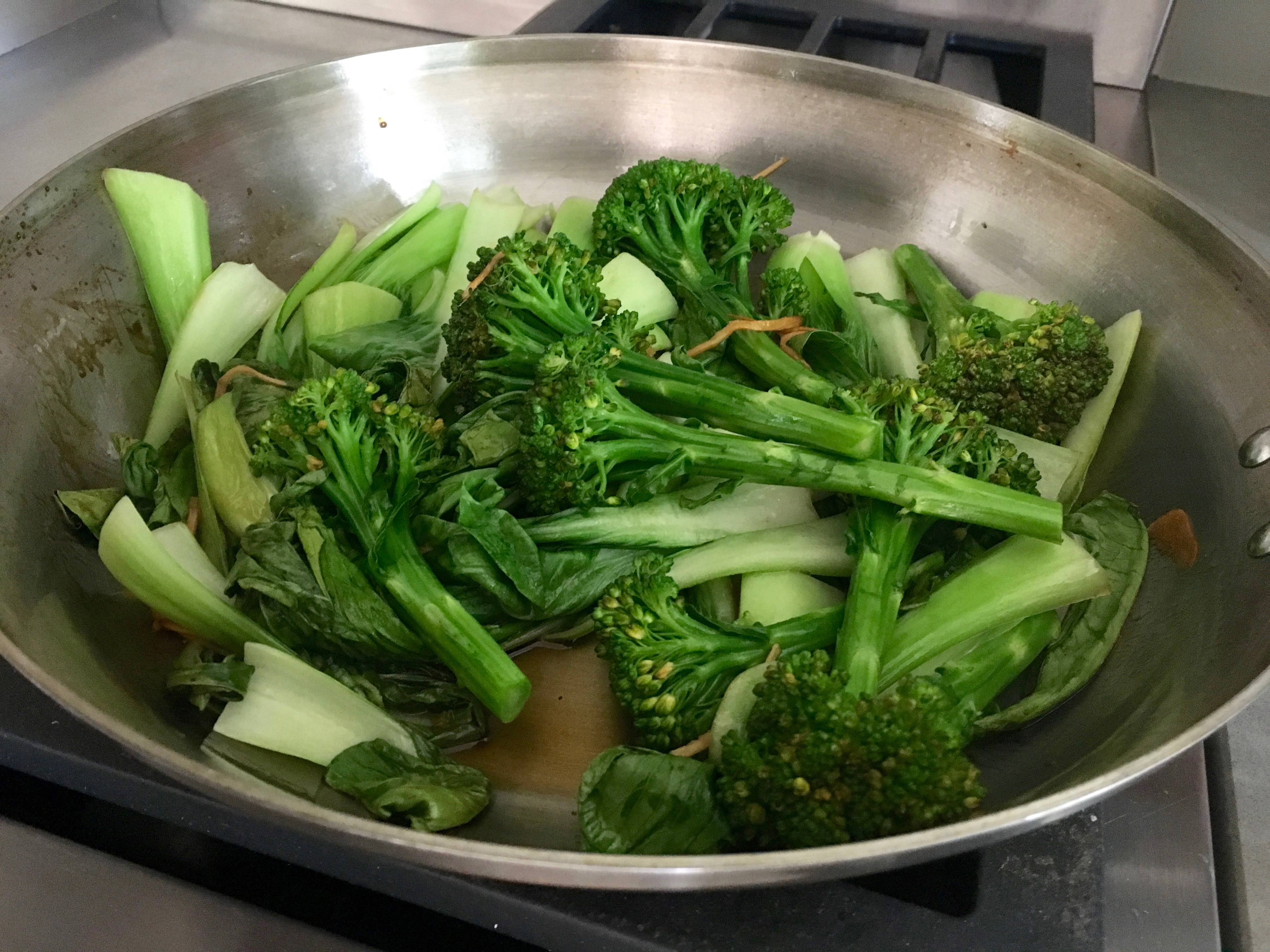 I made dinner while my dad played with the kids.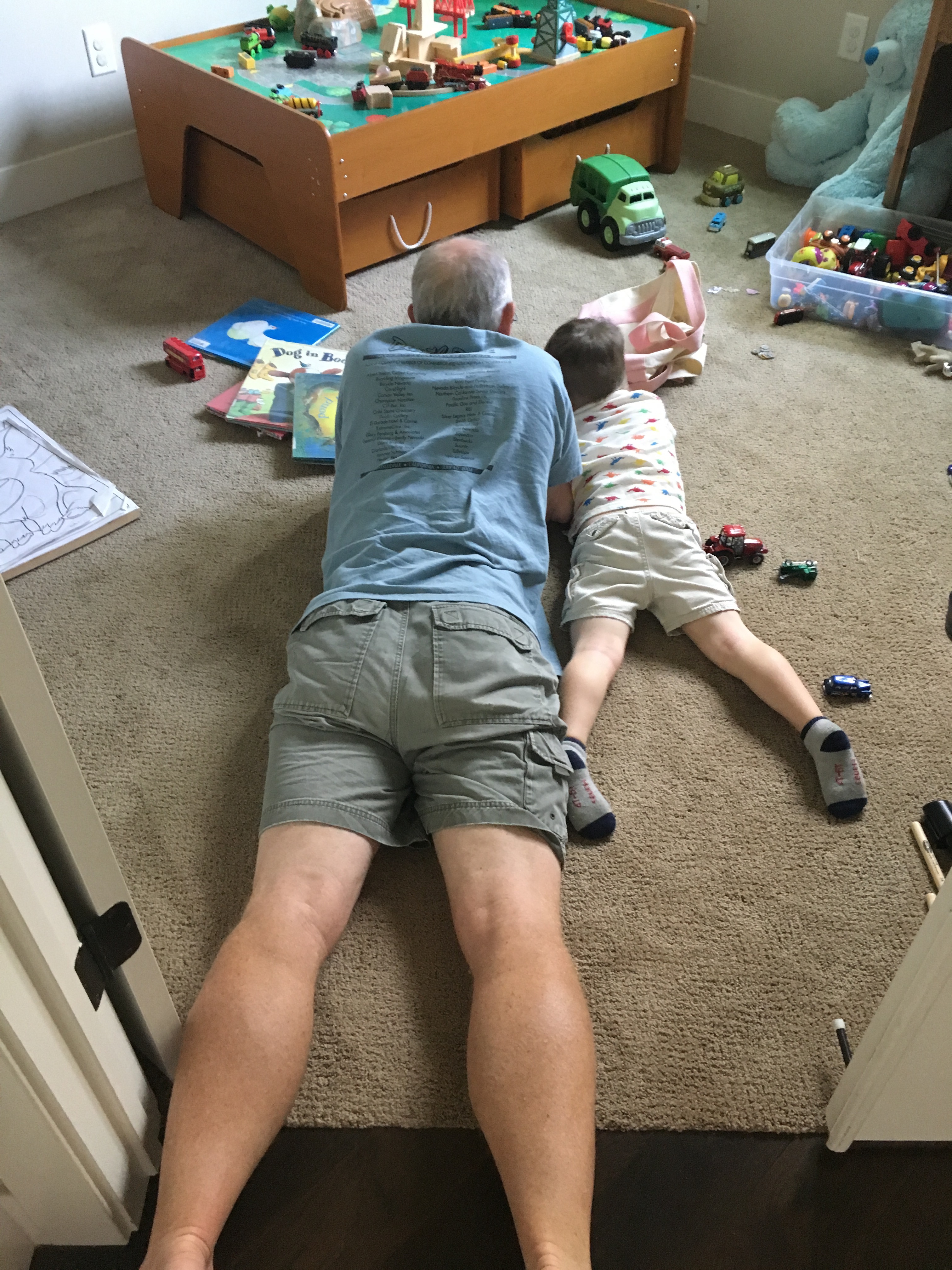 Yep!  My parents are finally back from their vacation!  Woooo hoooooo!  It hadn't even been 12 hours from when they landed but they couldn't stay away from these little loves. They are the best.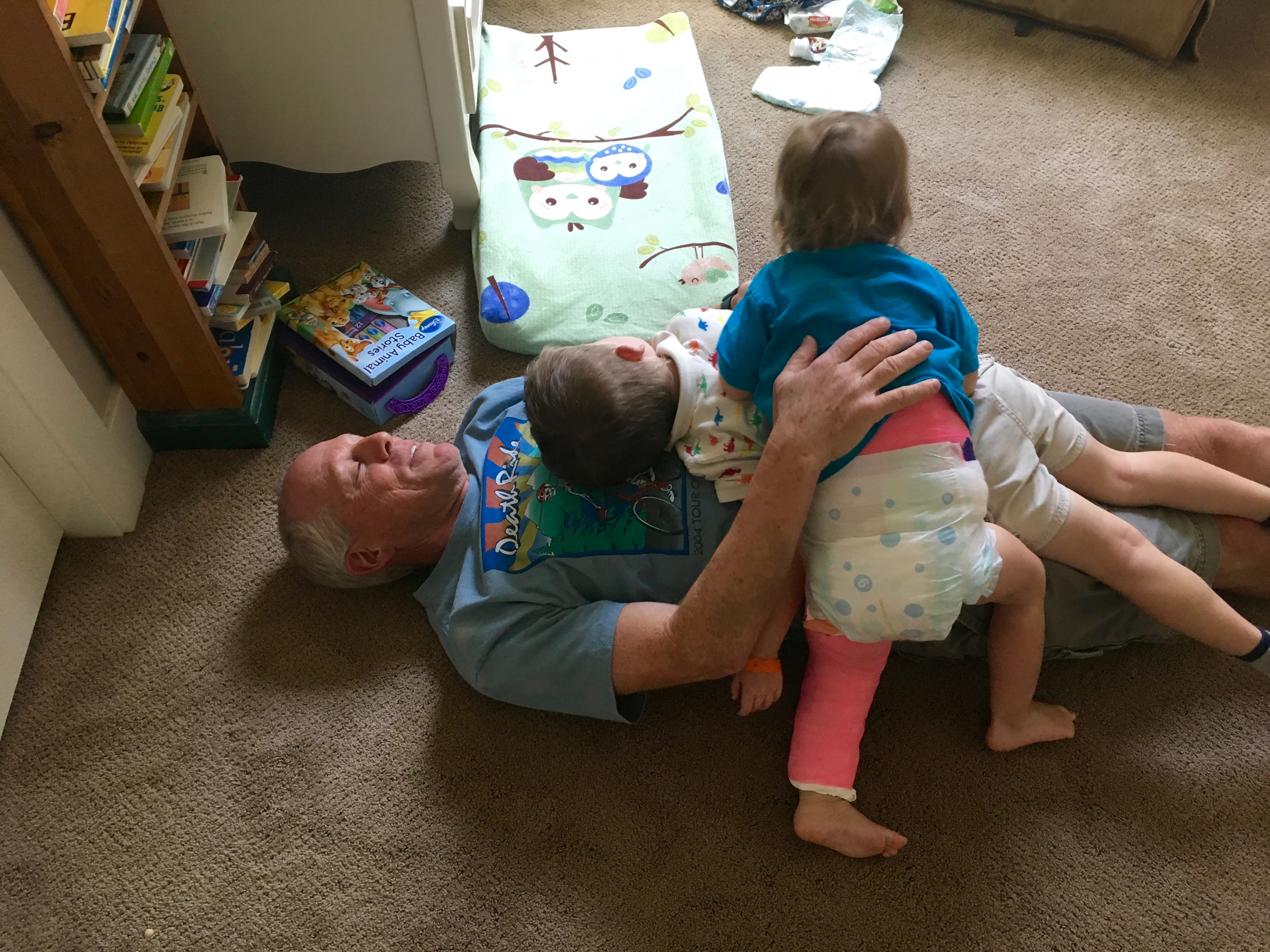 The kids couldn't have been more excited to see them either!  It was so sweet. Dog pile on grandpa!!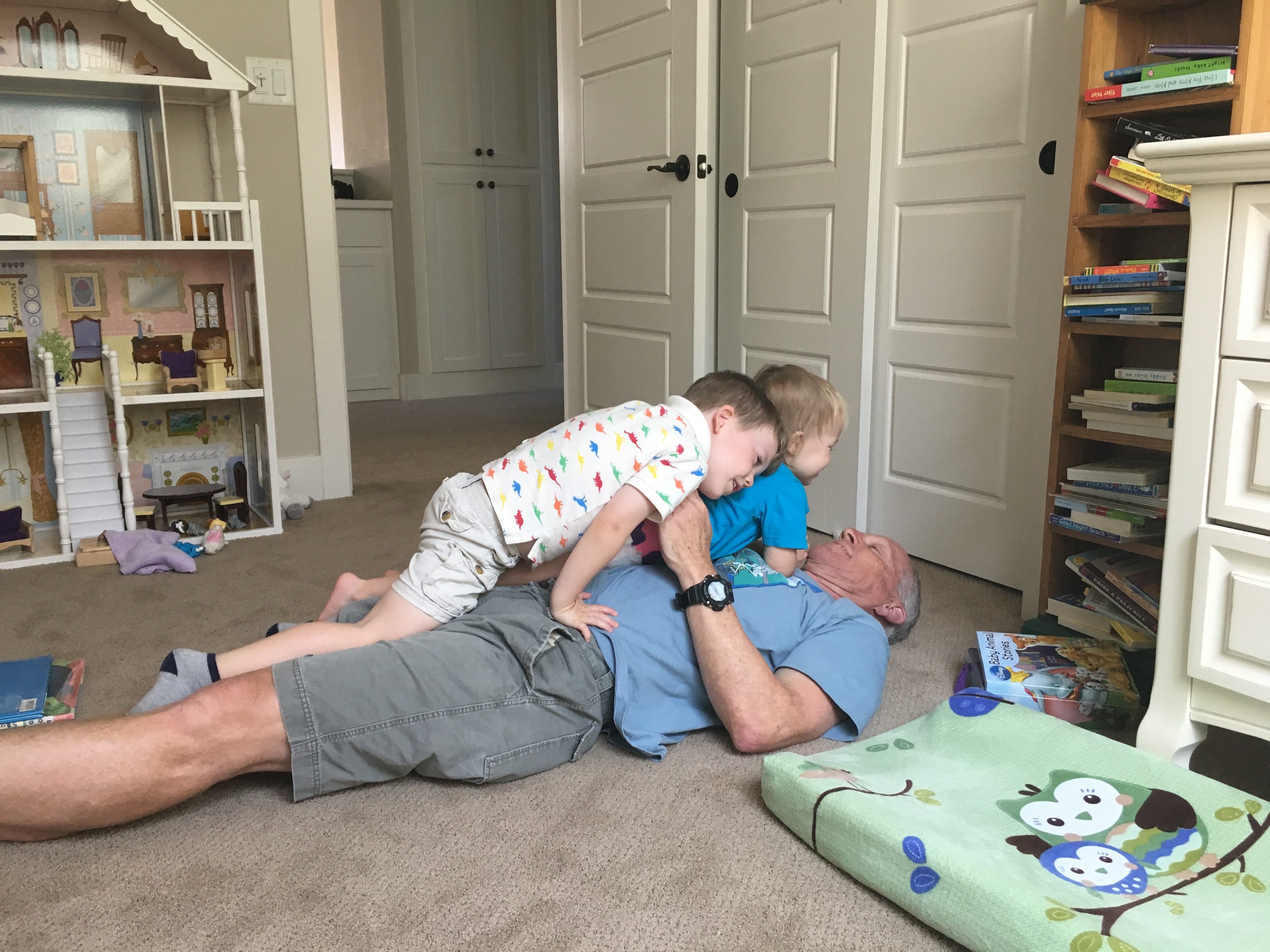 He played games with them and read to them and I took the time to myself to breath (and cook dinner).  It was fantastic.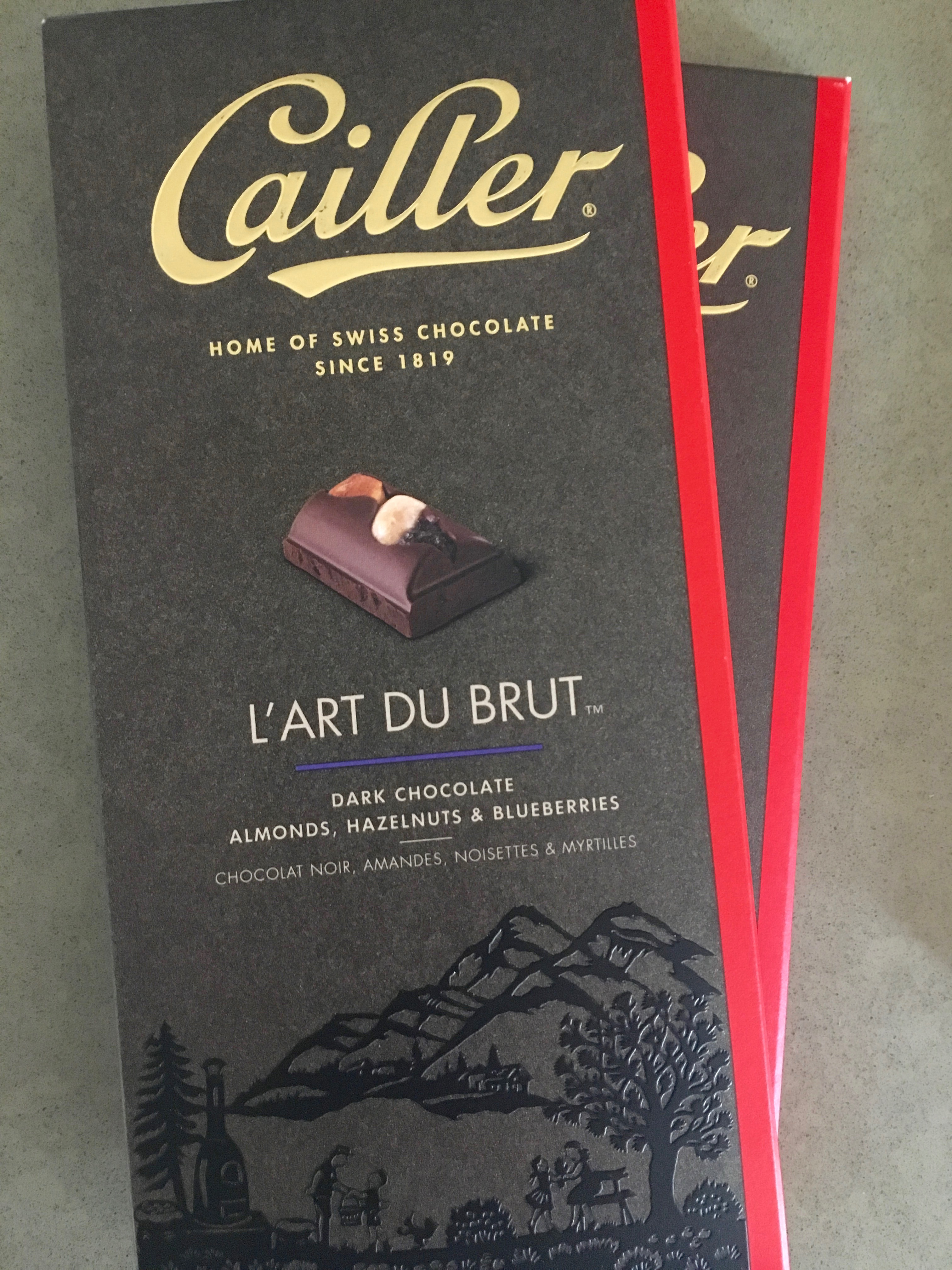 They brought me Swiss chocolate  🙂  [They were hiking the Swiss Alps]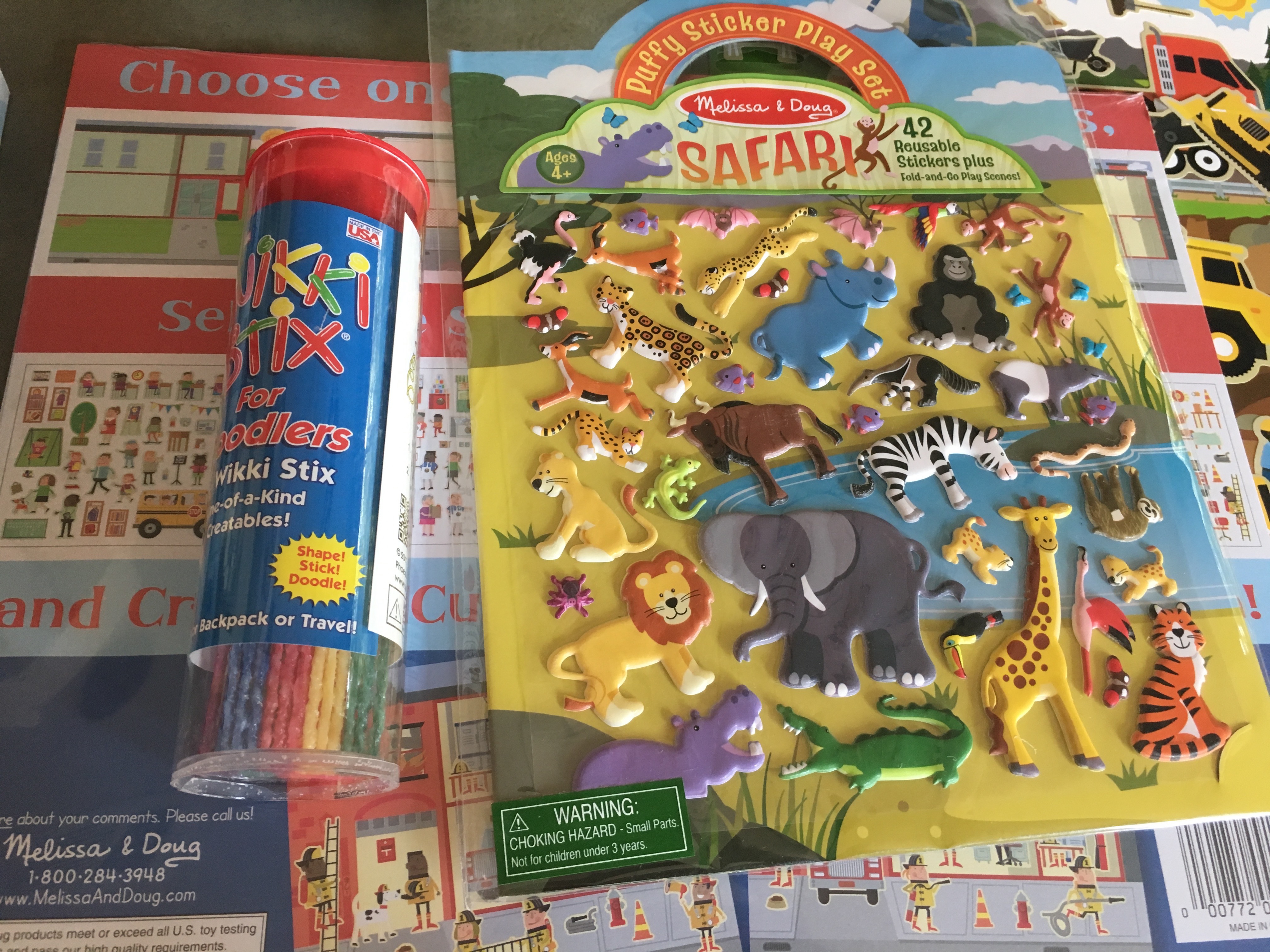 V got a package in the mail too!!!  Thank you so much Jaima!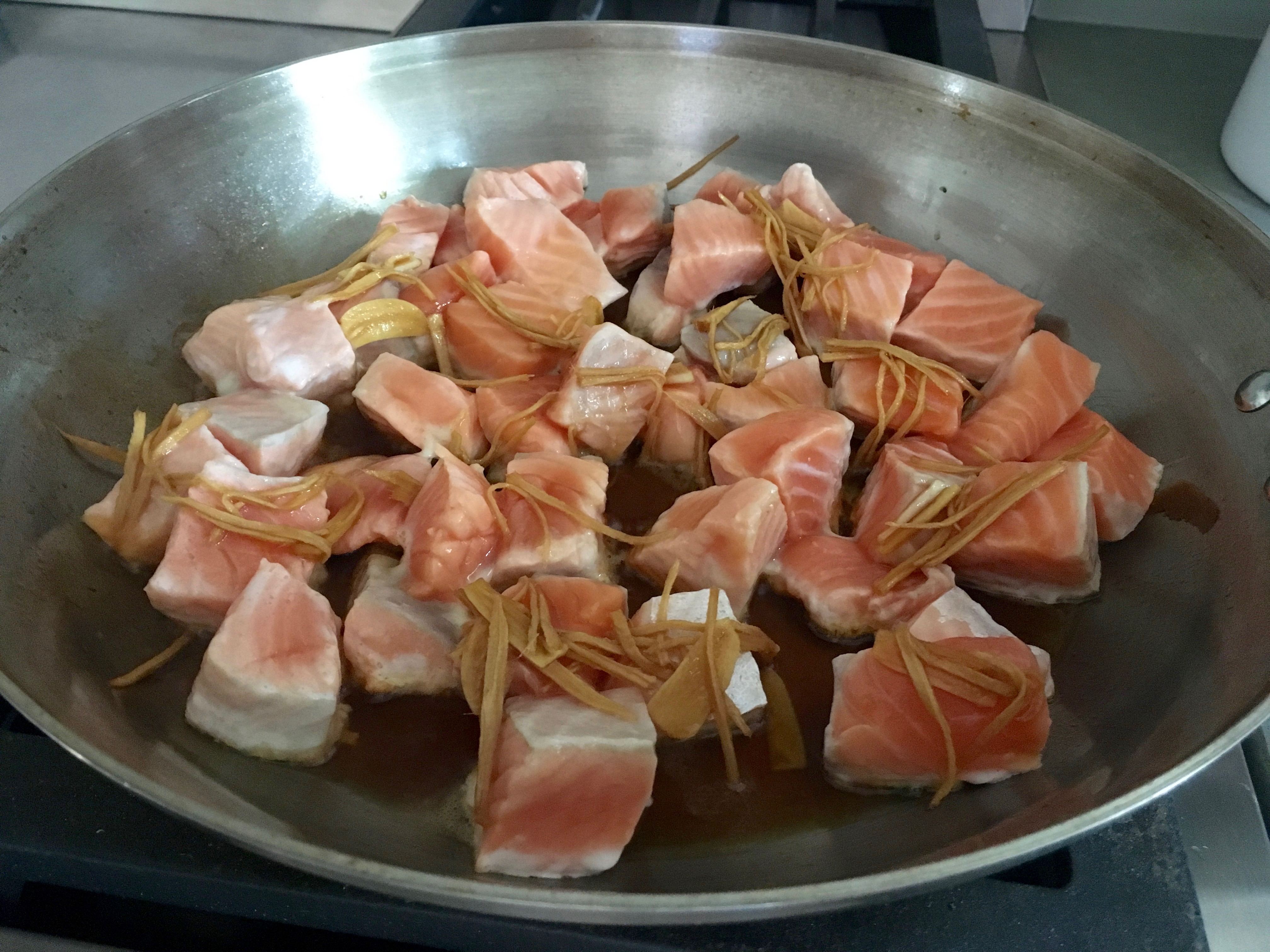 My friend had delivered dinner the day before, all prepped, so all I had to do was make it.  Salmon with bok choy, broccoli, and rice with a ginger tamari marinade.  It was delish. I don't even think she knows I'm a ginger freak, but ohhhh buddy was I ever in heaven with all the fresh ginger strips. Mmmmm.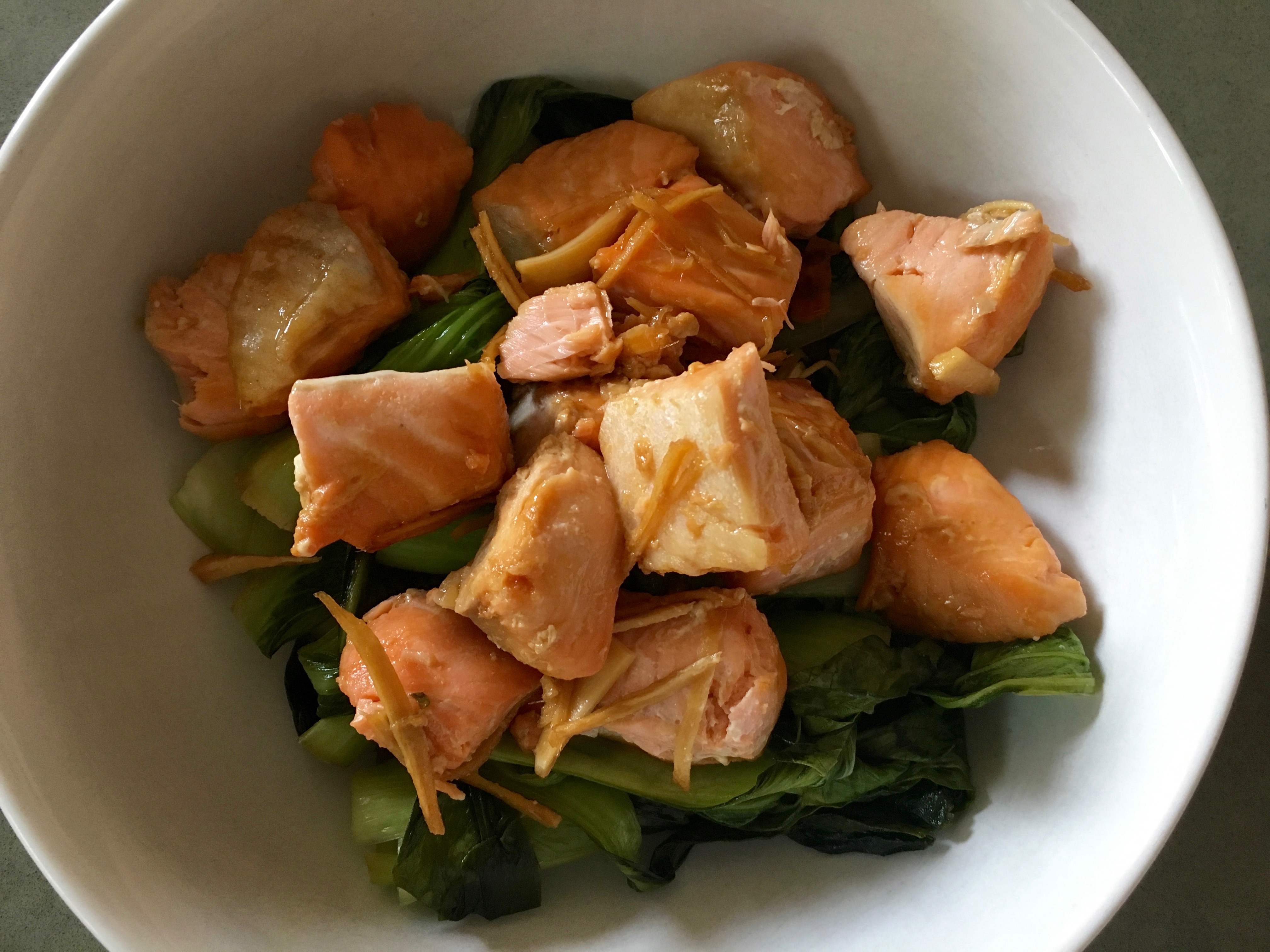 There wasn't enough rice for us all, so I just made some lentil pasta for the wee ones.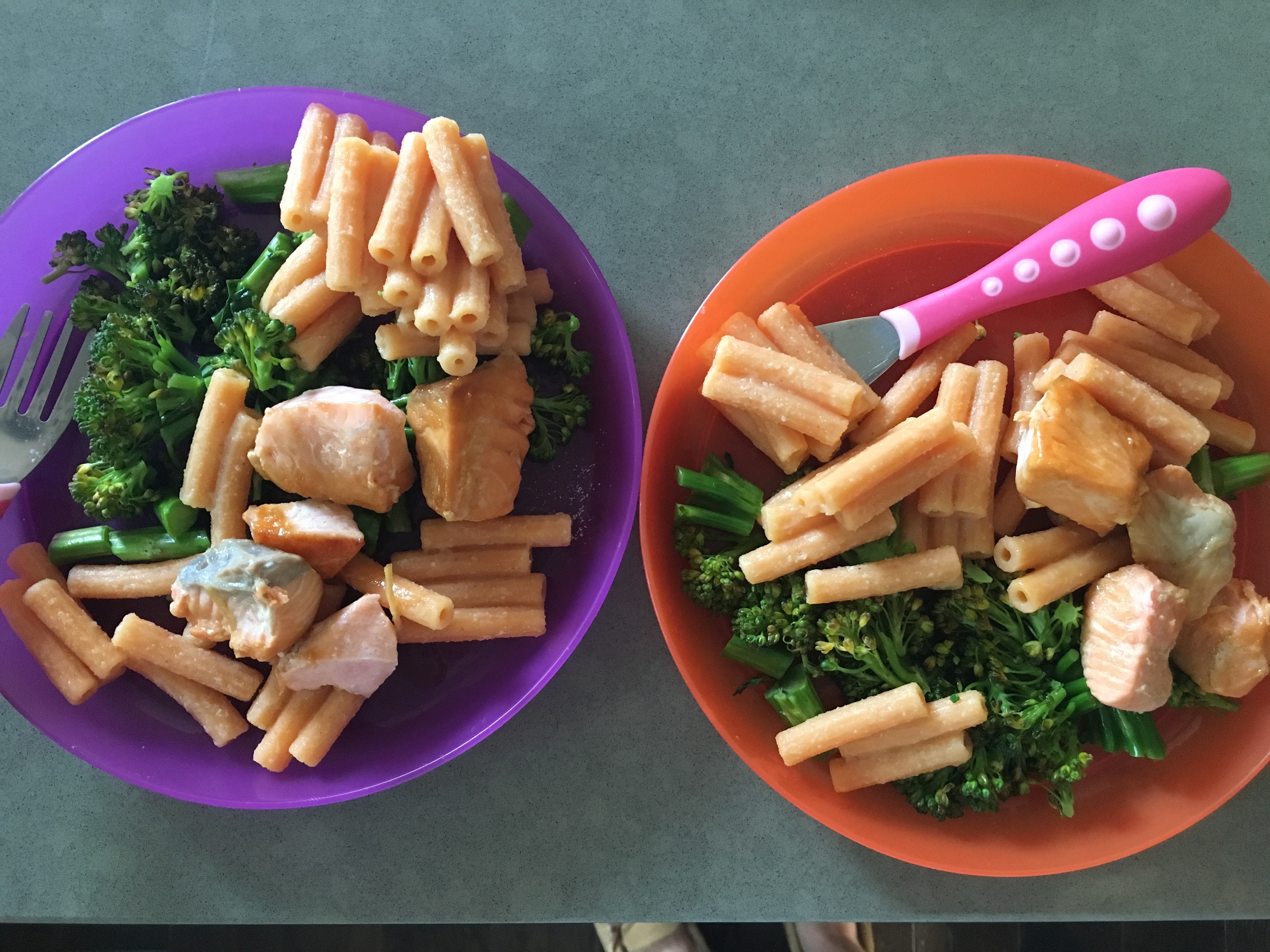 Easy peasy.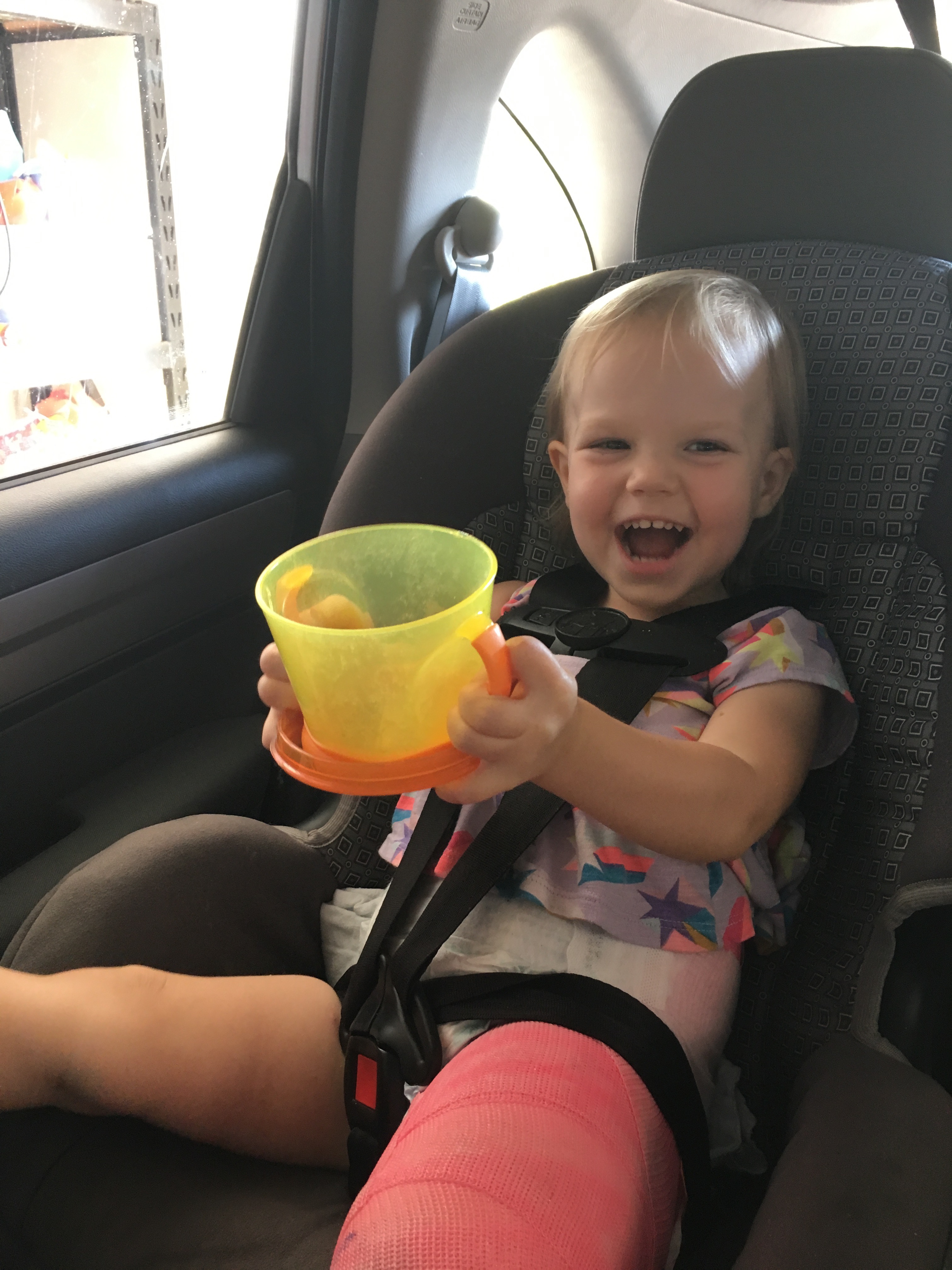 Can you tell how much better she's feeling?  Here she is holding her empty snack container, which she took the lid off of and told me she was drinking her coffee. And then when I cracked up, she cracked up even more.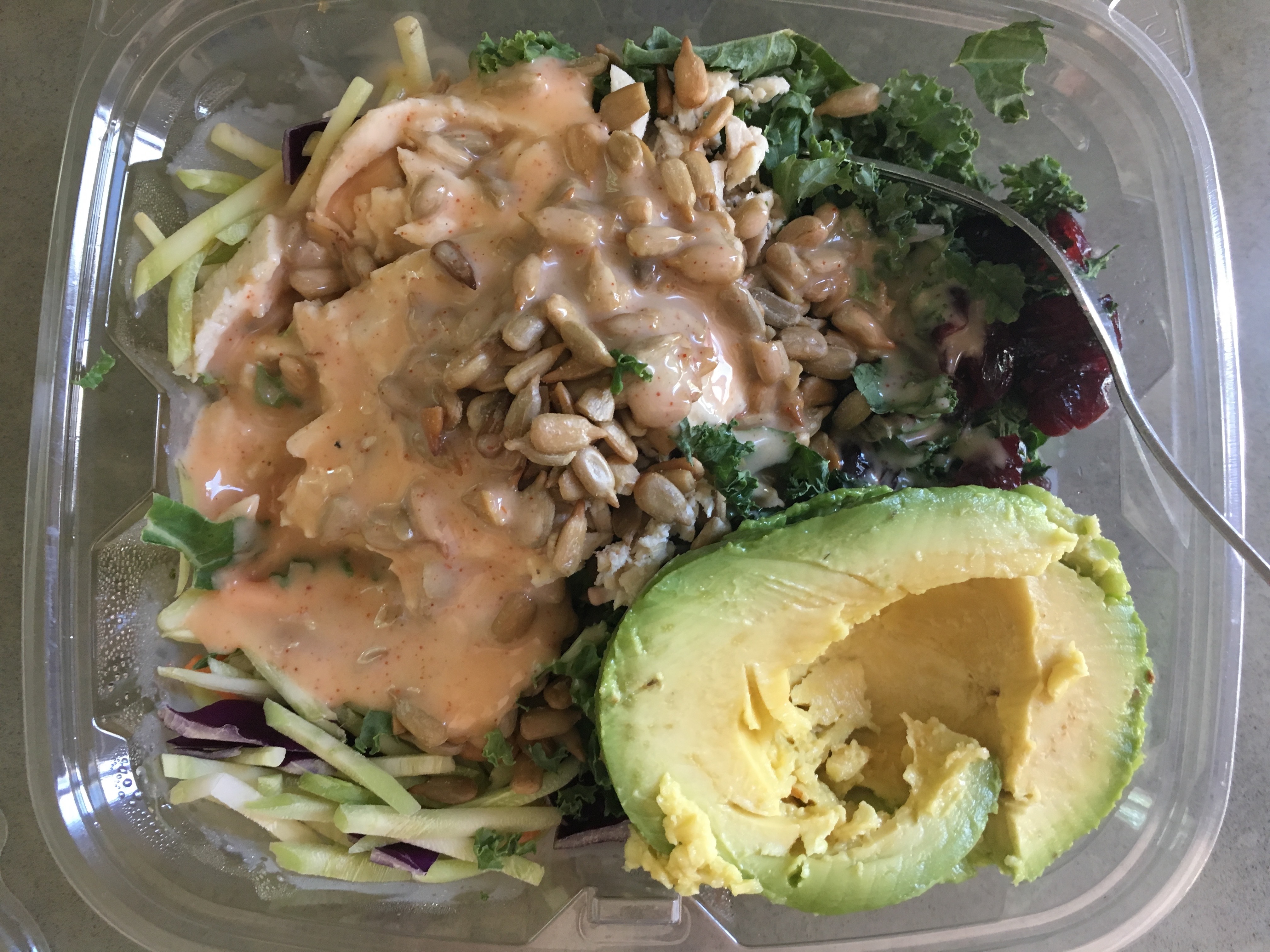 I think I may have gotten re-addicted to this salad.  Ugh.  It's the dressing you guys.  It is SOOOO good.  Really, though, I have to get it under control on the flip side of this femur thing.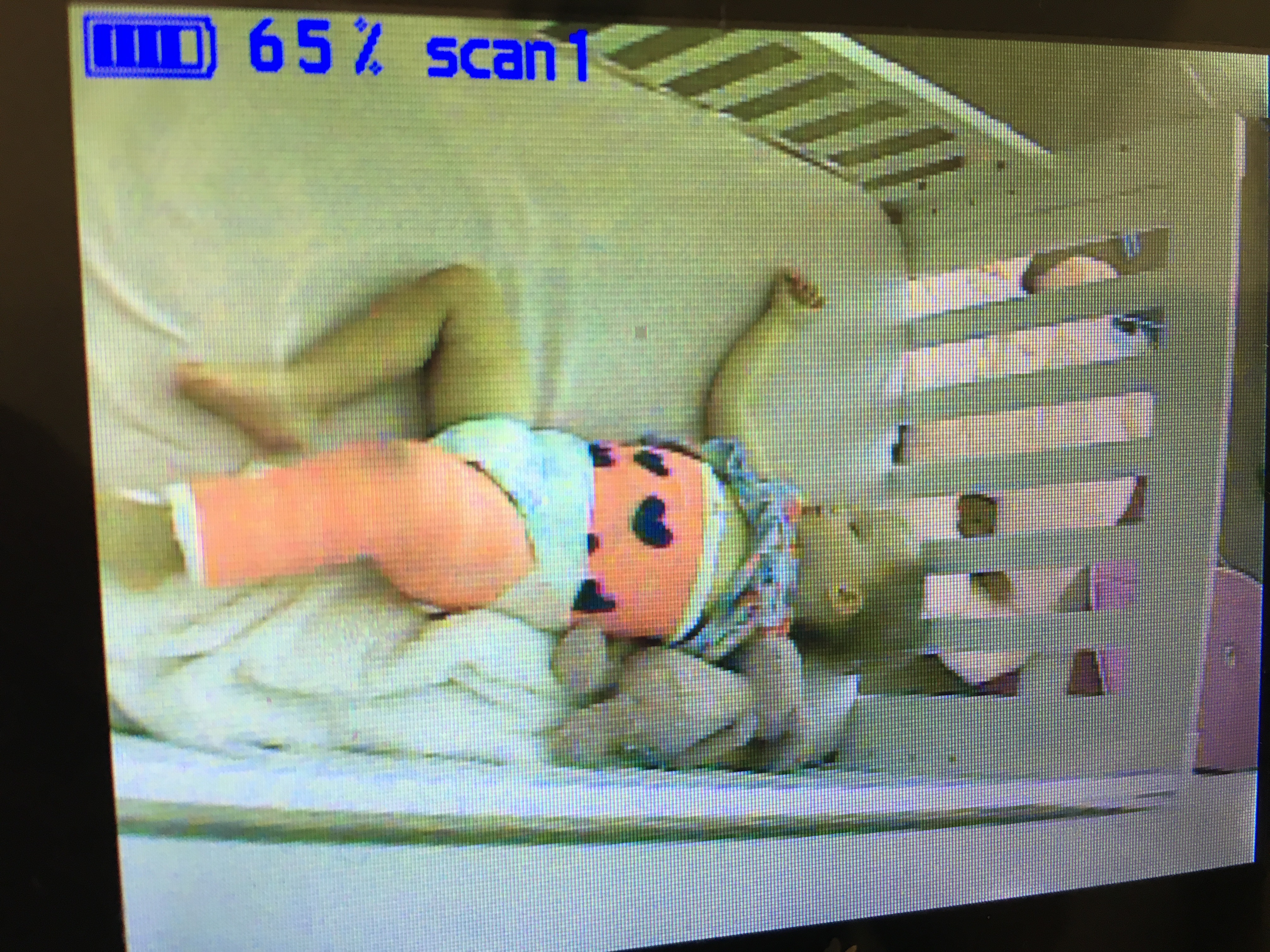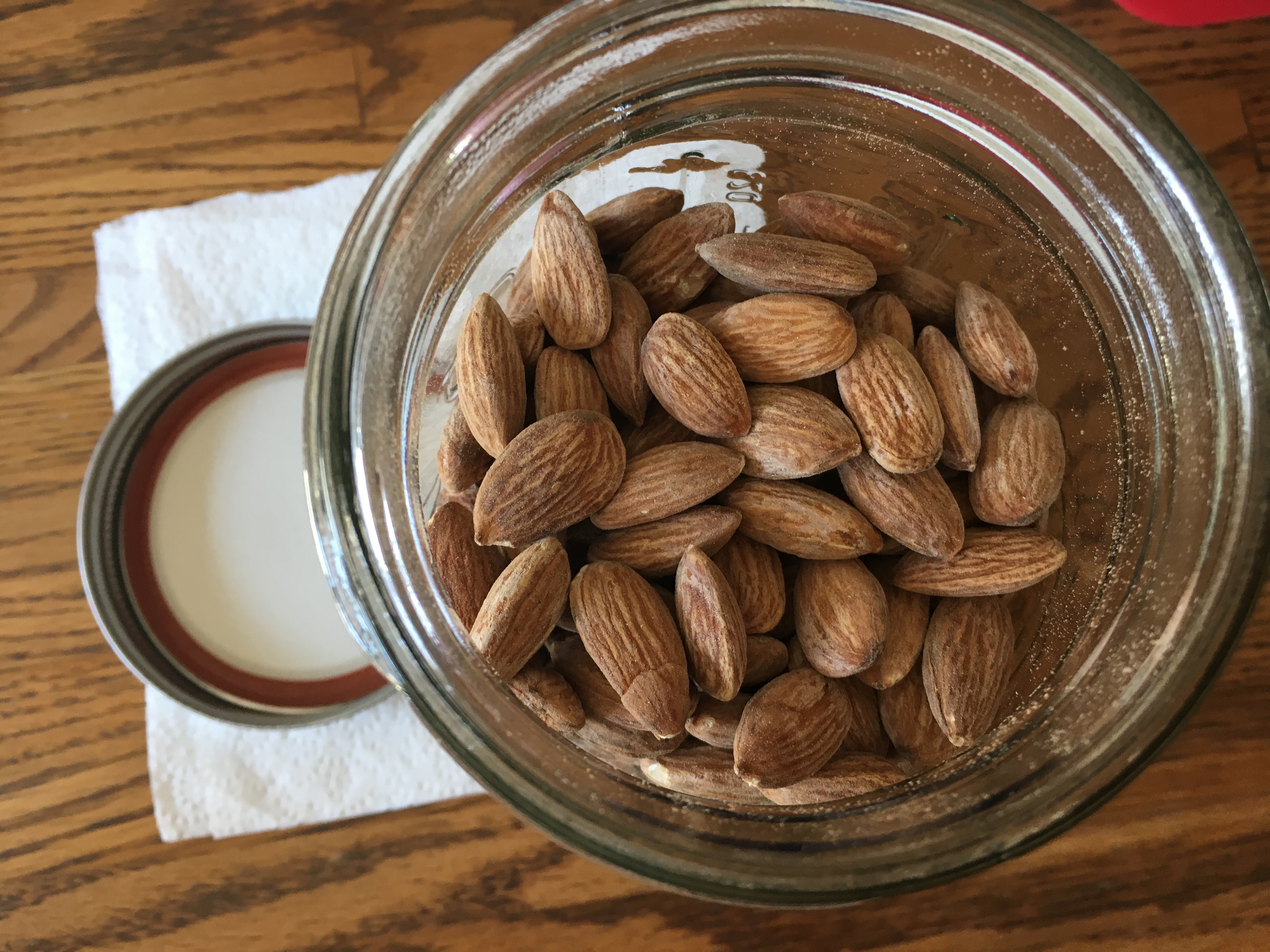 I was exceptionally hungry (stroller strides was a killer work out) so I got out the salty almonds a bit later and made the rookie mistake of not pouring them into a container, but instead eating them straight from the jar.  I know better than this, but what's done is done.  I haven't been as into mac nuts lately. Weird right?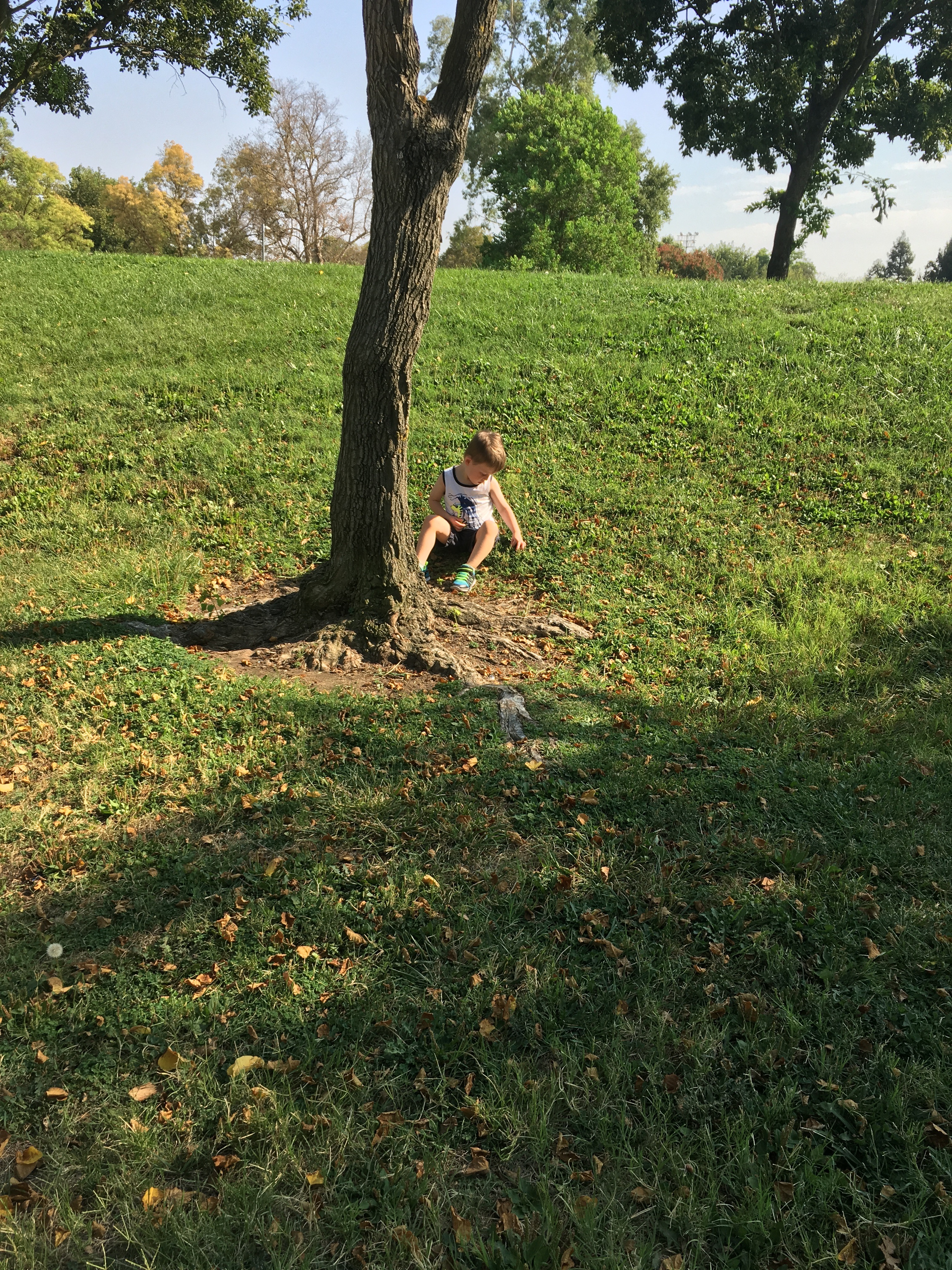 We went to the park that afternoon because it was FINALLY under 100 degrees.  We met some friends there, and then ended up staying way longer after they left because P made friends with another kid and next thing I know my kids are total sweaty messes. Needless to say, we didn't make it over to farmer's market (it's kinda hard to do with her in the cast because she gets so frustrated).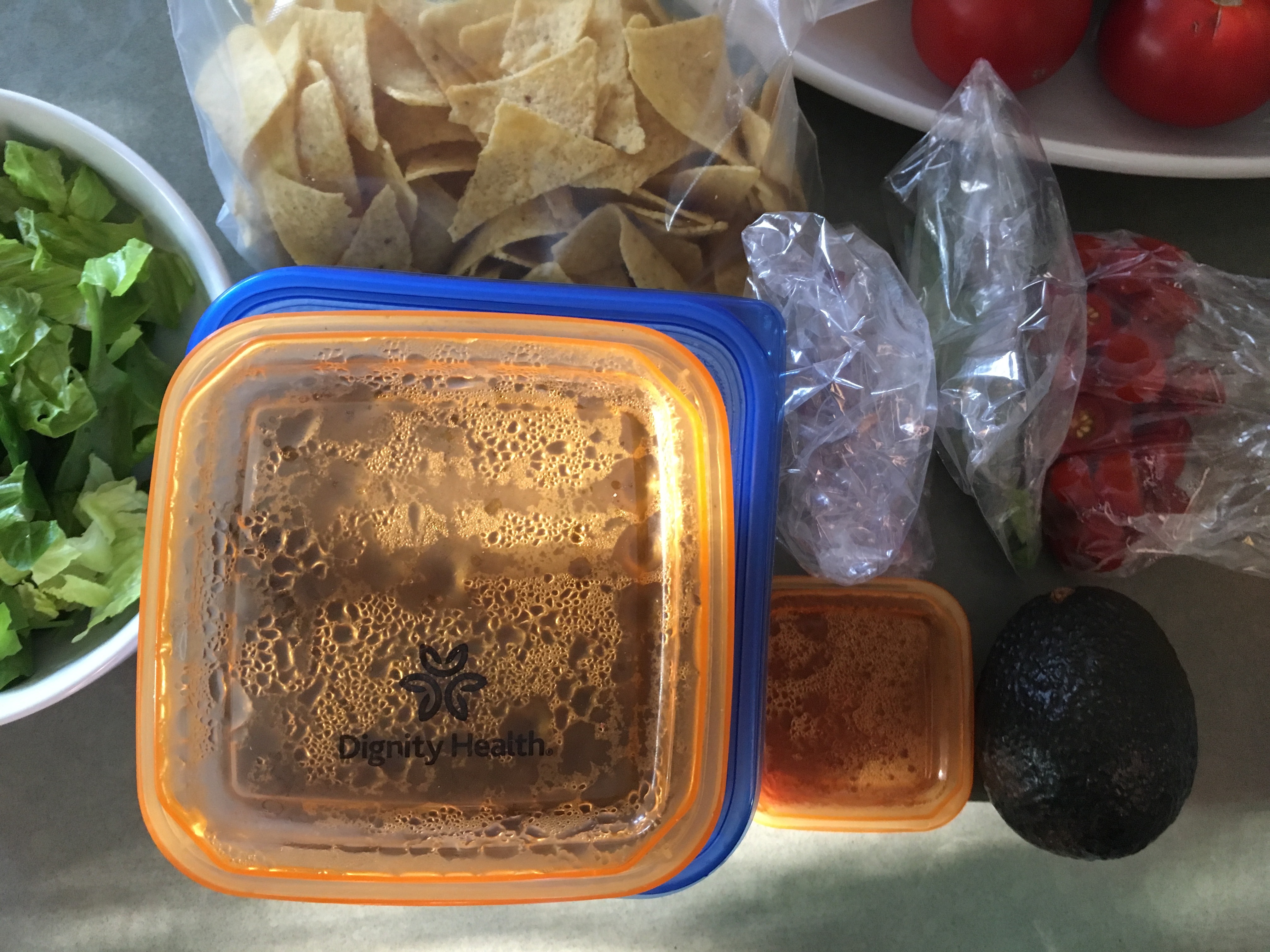 But that was fine because I had this to come home to!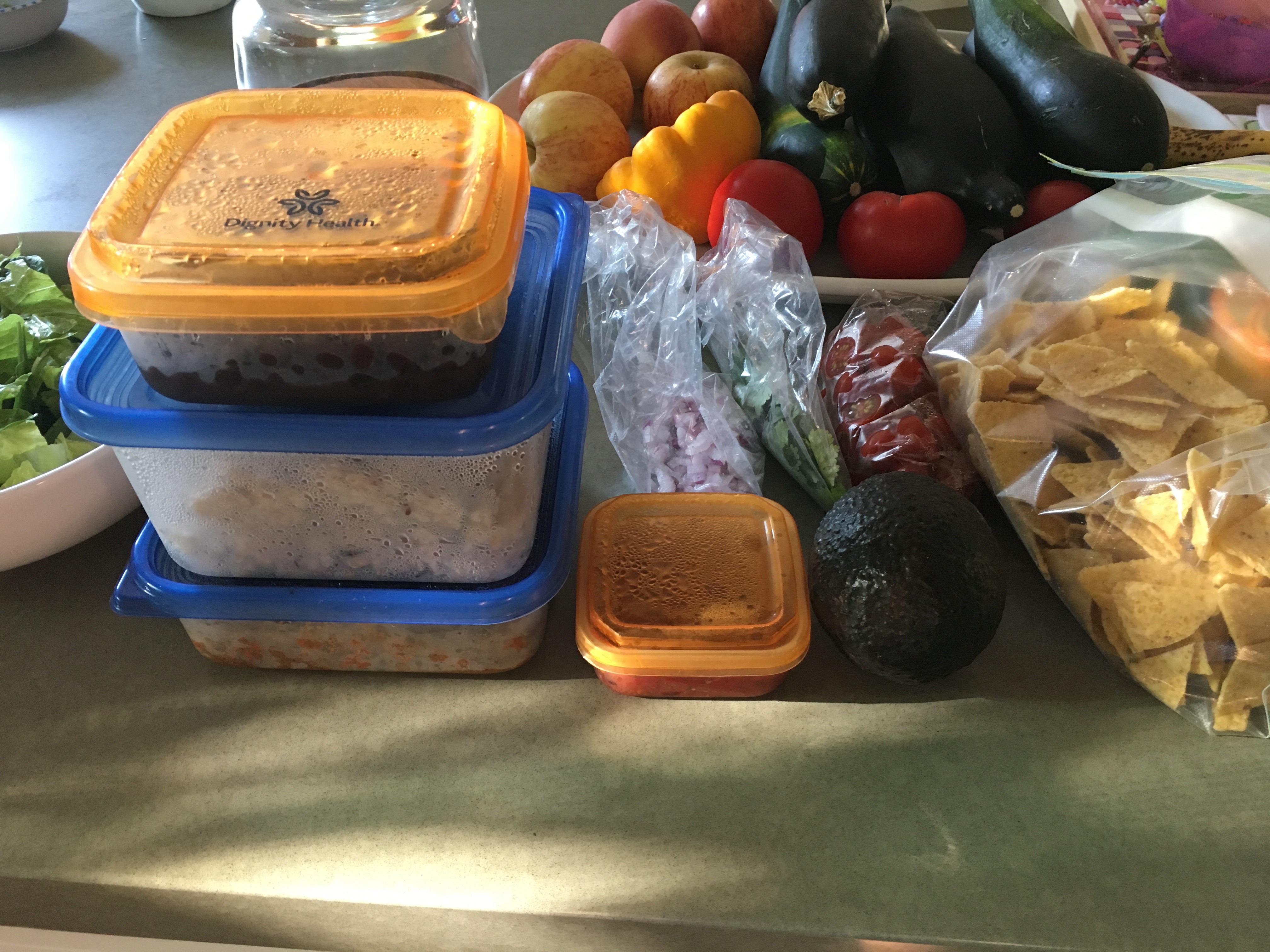 It was like my very own gobble box, with all the stuff ready to go!  And speaking of gobble!  They are going national!  So to everyone who previously wanted to try it but couldn't can now give it a shot.  Here's my referral link which will get you TWO FREE dinner kits.
I actually just got four meals for us for next week because my friends' meal train is ending and I still need help with getting food on the table.  I have the time to cook, but grocery shopping is hard because her cast doesn't fit in any grocery carts.   Gobble to the rescue!!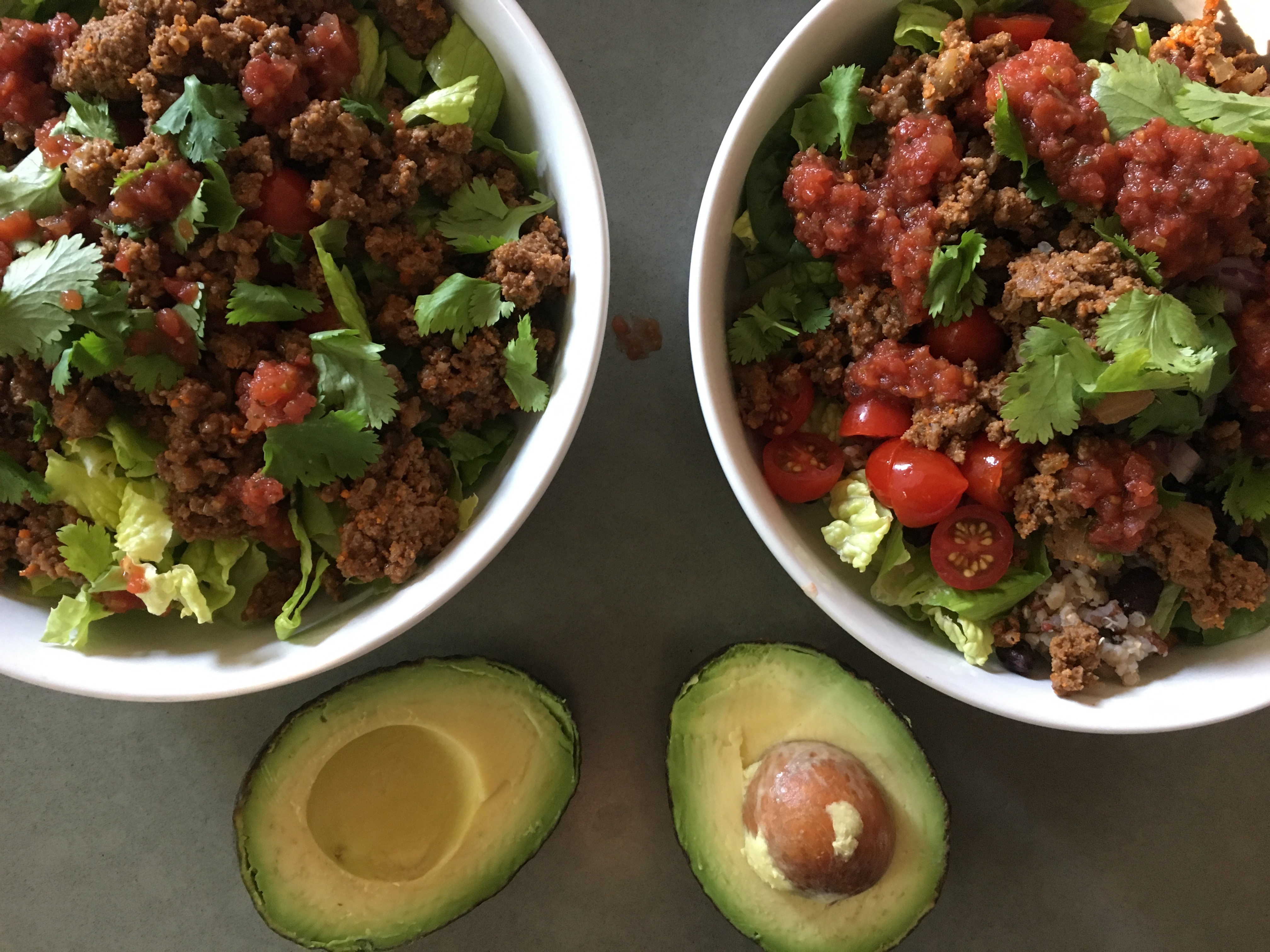 Quinoa taco bowls – with romaine, brown rice/quinoa, black beans, ground beef, red onions, tomatoes, cilantro, avocado and salsa – yum!  Aren't my friends amazing 🙂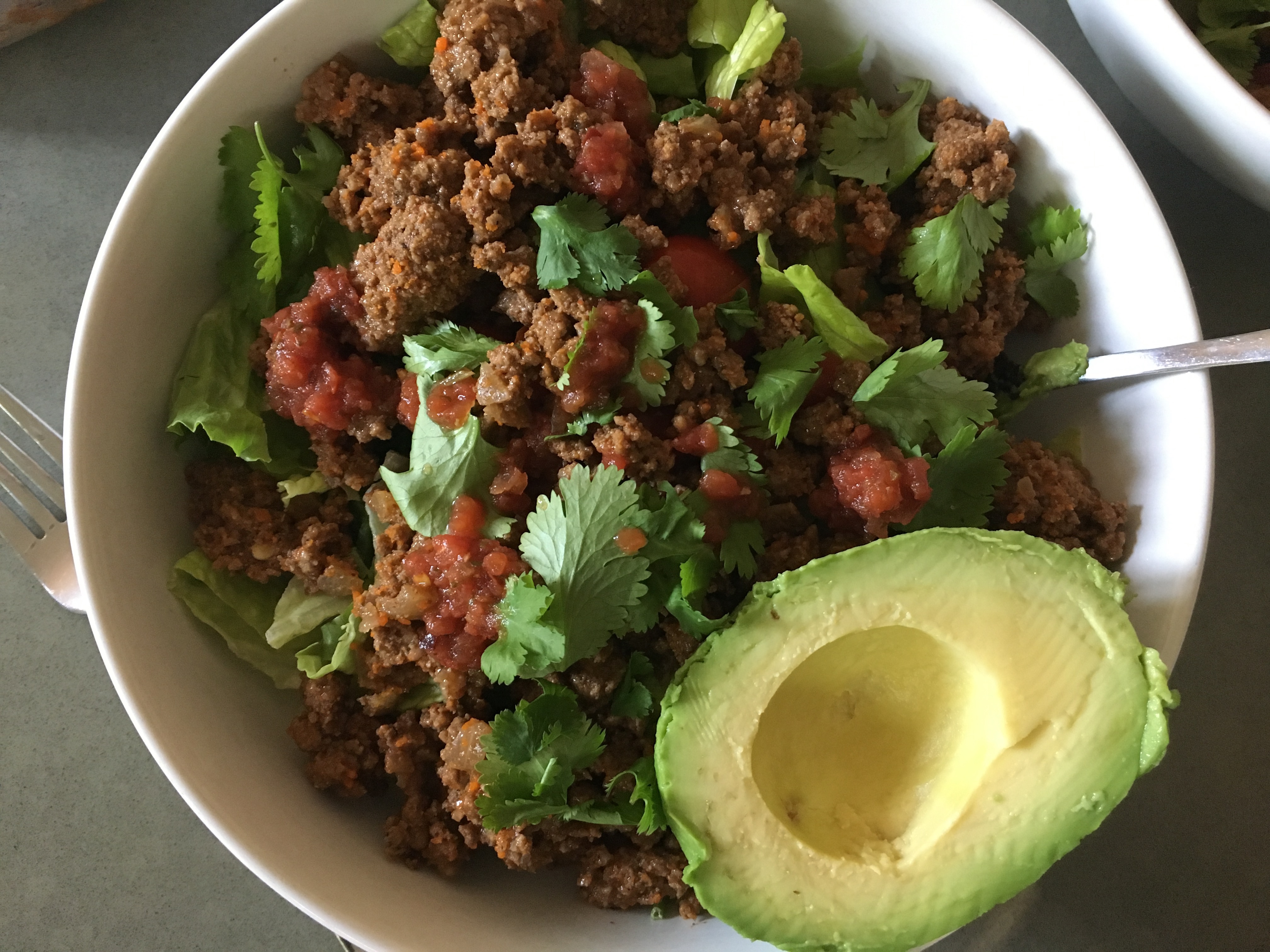 The ground beef had the best spice mix and we all devoured our bowls.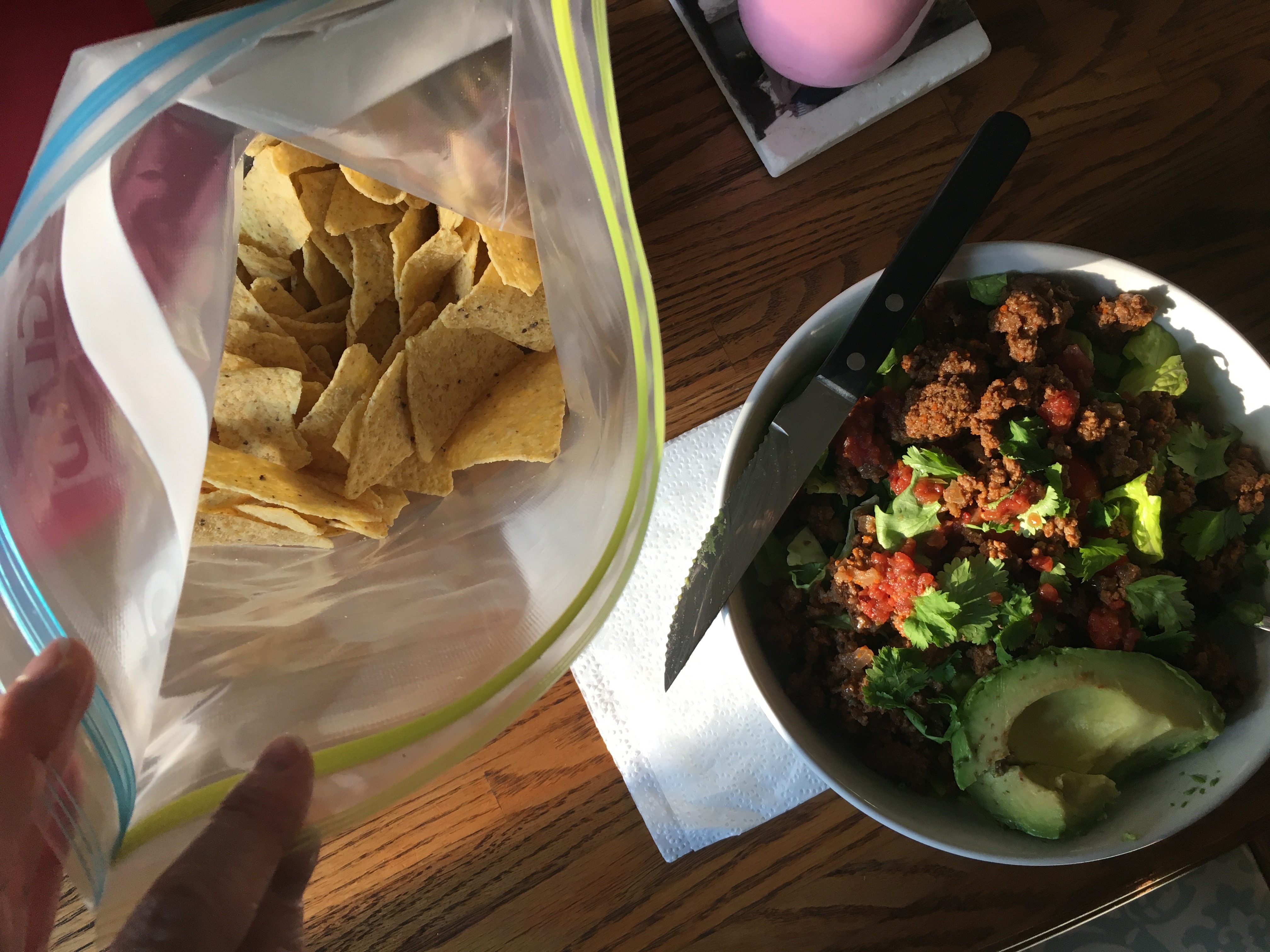 I also took down a ton of corn chips.  I skipped dessert a couple of nights in a row and wanted to continue the trend because I wasn't craving it.  Chips, however, I was mega craving.  So I decided that would be my swap. And I went big.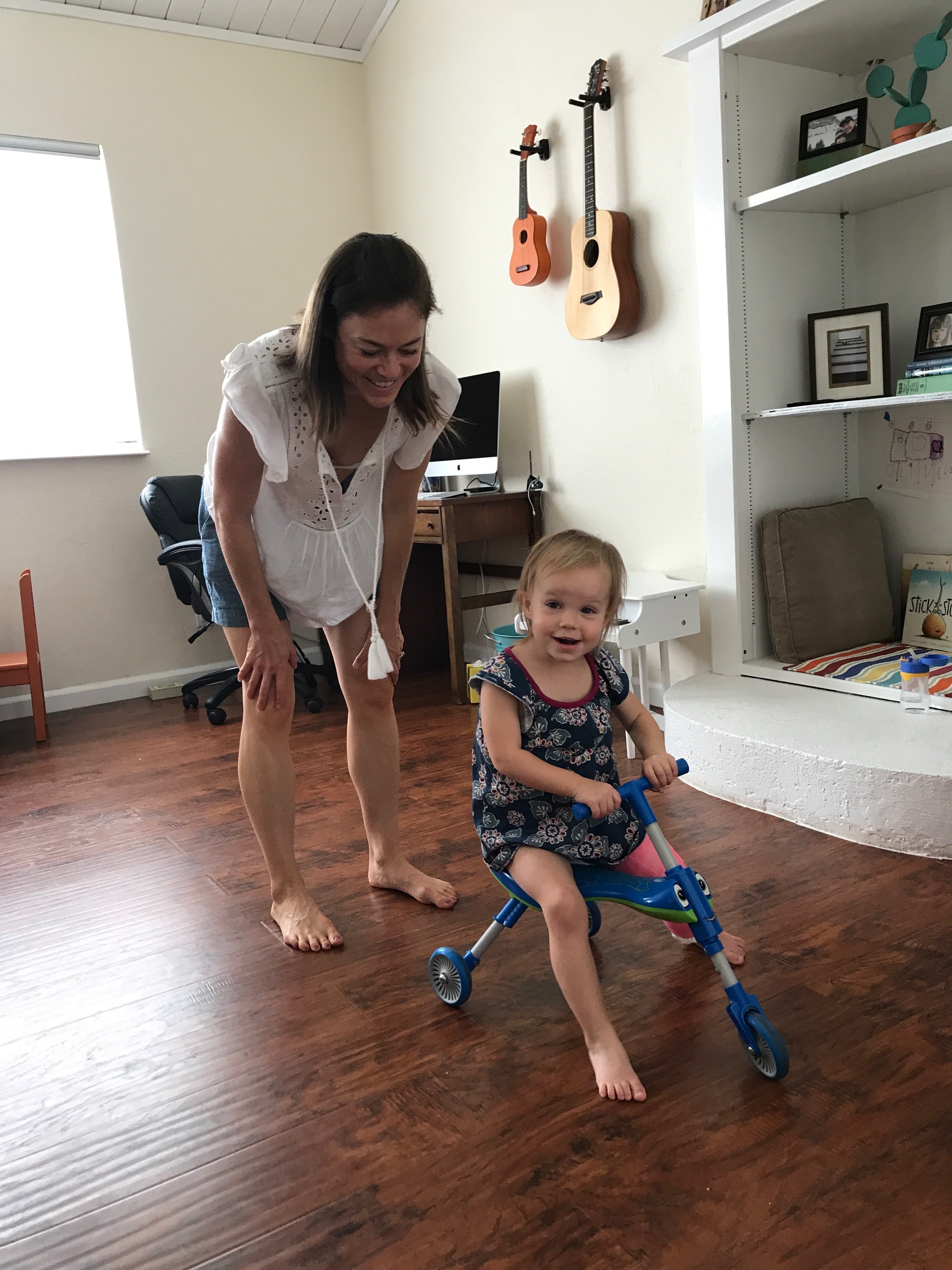 This week was also the start of our Fall schedule.  With Pacman's school under way, me and V had our morning's busy with music class, library, and play dates. I think she has actually forgotten that she has a cast on.  At library she was jumping and doing all the movements for story time songs, including head shoulders knees and toes and the teddy bear rhyme.  I didn't bother telling her no, because she's unstoppable.  I barely held her core balanced.  Girl is strong.  Can you tell that I'm proud of her?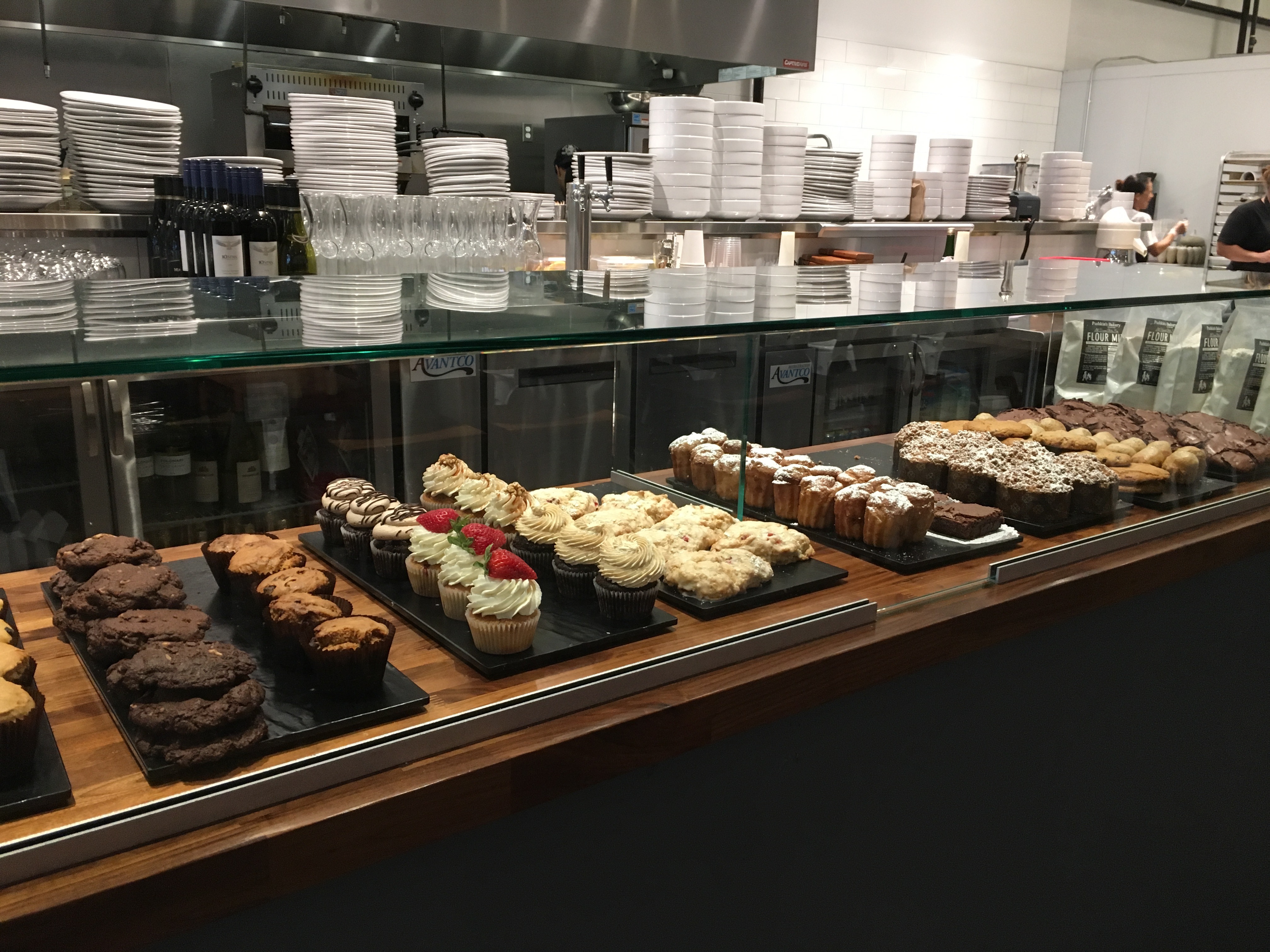 We had ONE free morning this week, so I invited a friend to breakfast at Pushkin's. She is starting her new nursing job soon and from next week on V and I will spend Thursday mornings at creative playtime, so we had to seize this one free date. After drop off I picked her up and we drove into Sac.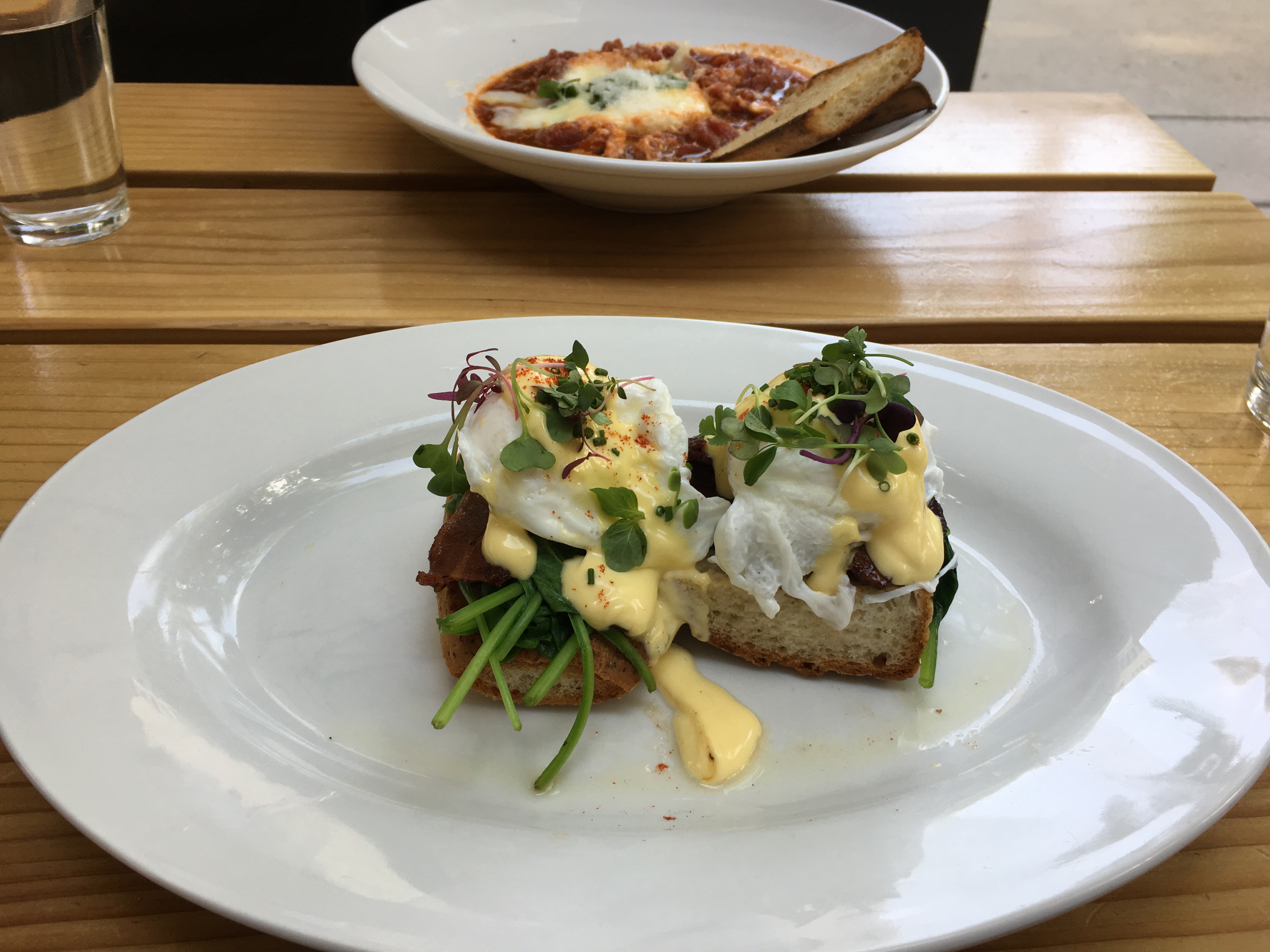 She got the shakshuka and I got the eggs benedict (hold the pork belly). V had already eaten breakfast (pancakes and cantaloupe) and yet she still wanted to steal all of my food.  This was after eating an entire apple at the restaurant.  I think she's making up for lost time.  Hopefully all the nutrients are going straight to her femur.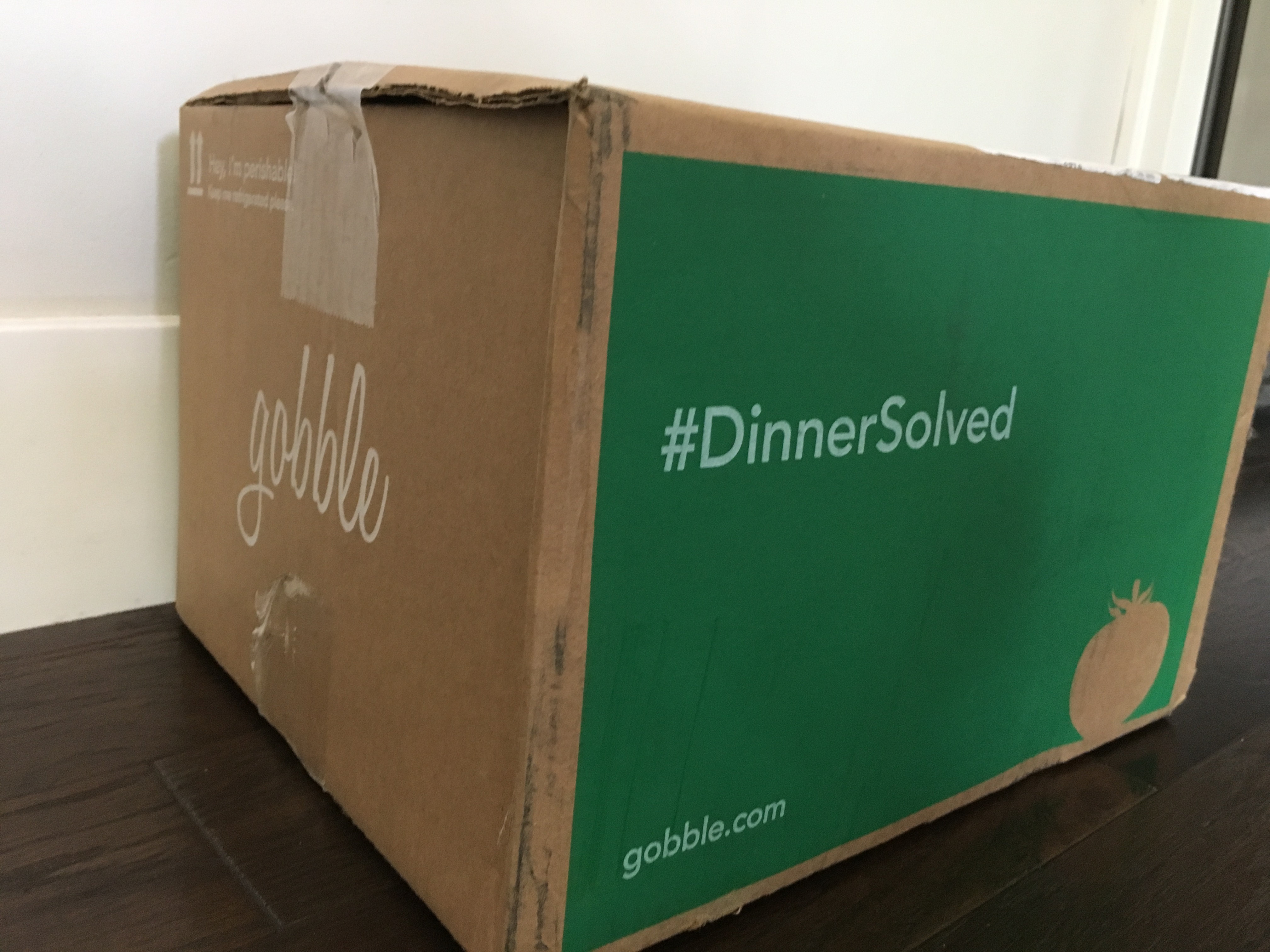 The best kind of delivery.  My parents were driving through Davis on their way to Tahoe so they swung by to see us.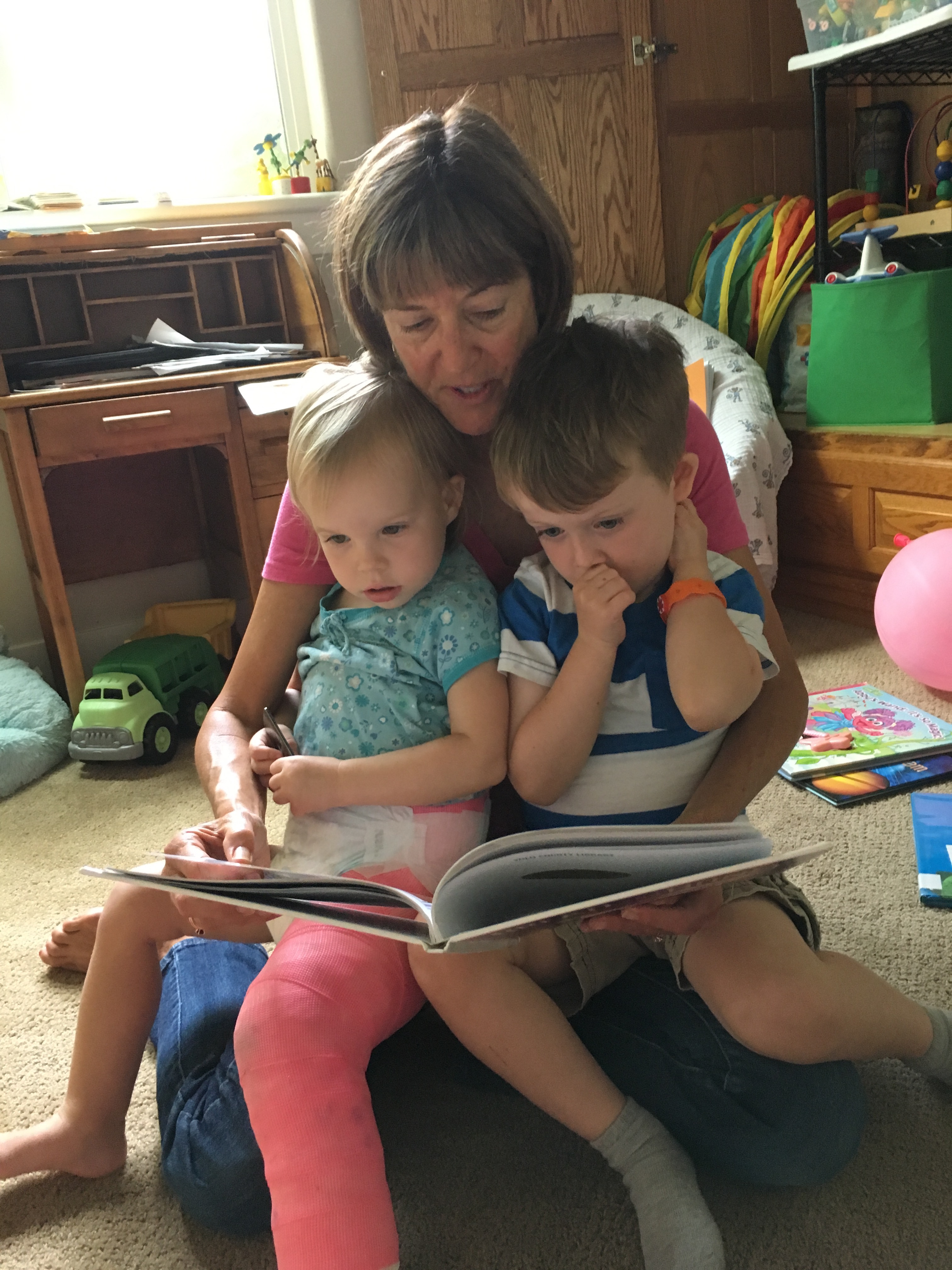 I love how much my kids love my parents.  Every time they leave, my kids beg for them to return.  The first thing they ask upon waking is where are grandma and grandpa?  I know they've both been missing their Friday time with V.  Too bad we have to take a few weeks off after this week's OIT.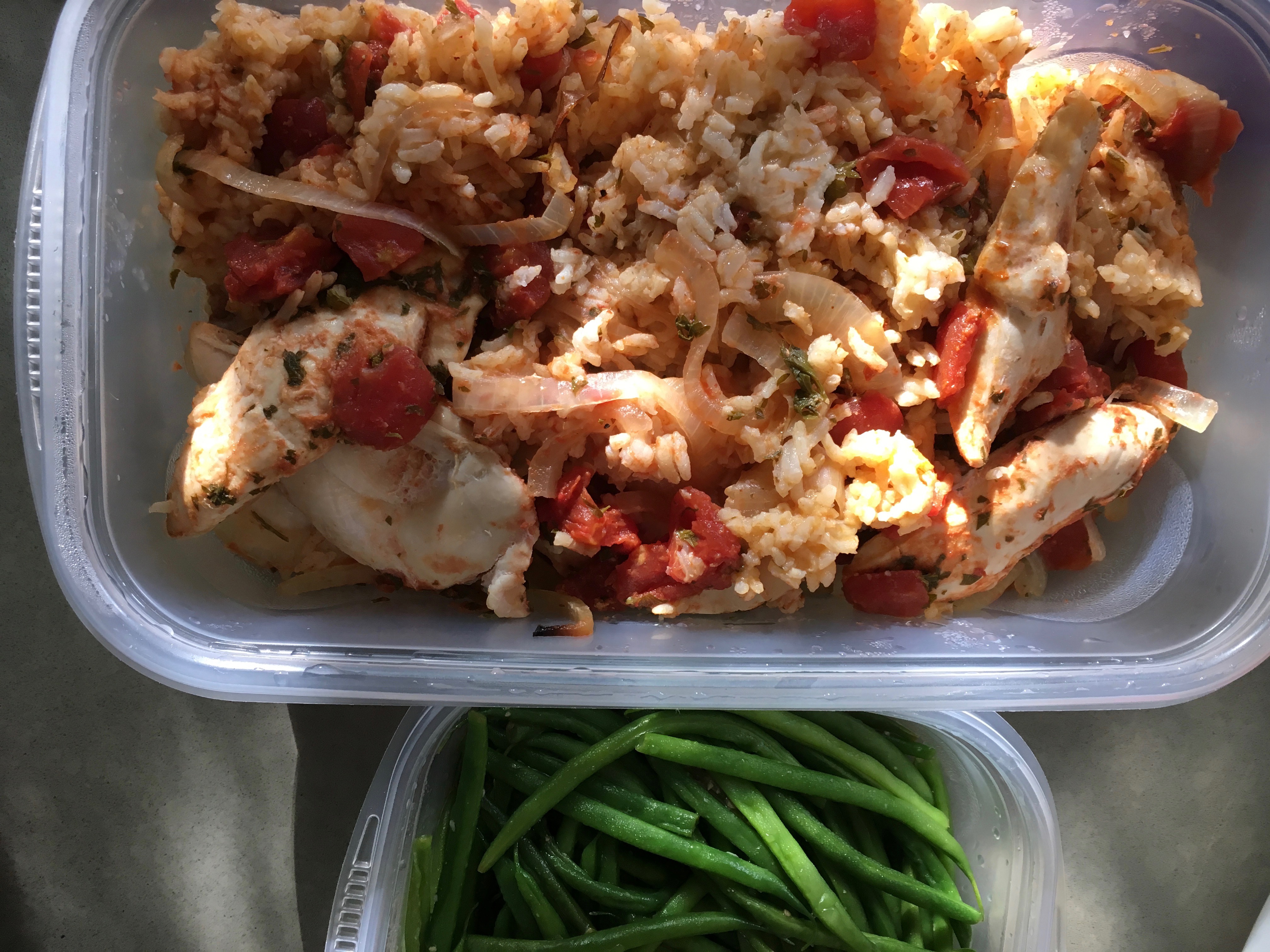 P had soccer that afternoon and I came home with this!  Apparently all my friends are chefs on the side?!  The entire family took this down – even P commented that he liked the tomatoes (because he usually doesn't like tomatoes).
I had already bathed both kids between soccer and dinner so we hit the road right after his peanut dose.  Kyle stayed in Davis with Valley while me and my little guy drove to the East Bay to spend the night before OIT.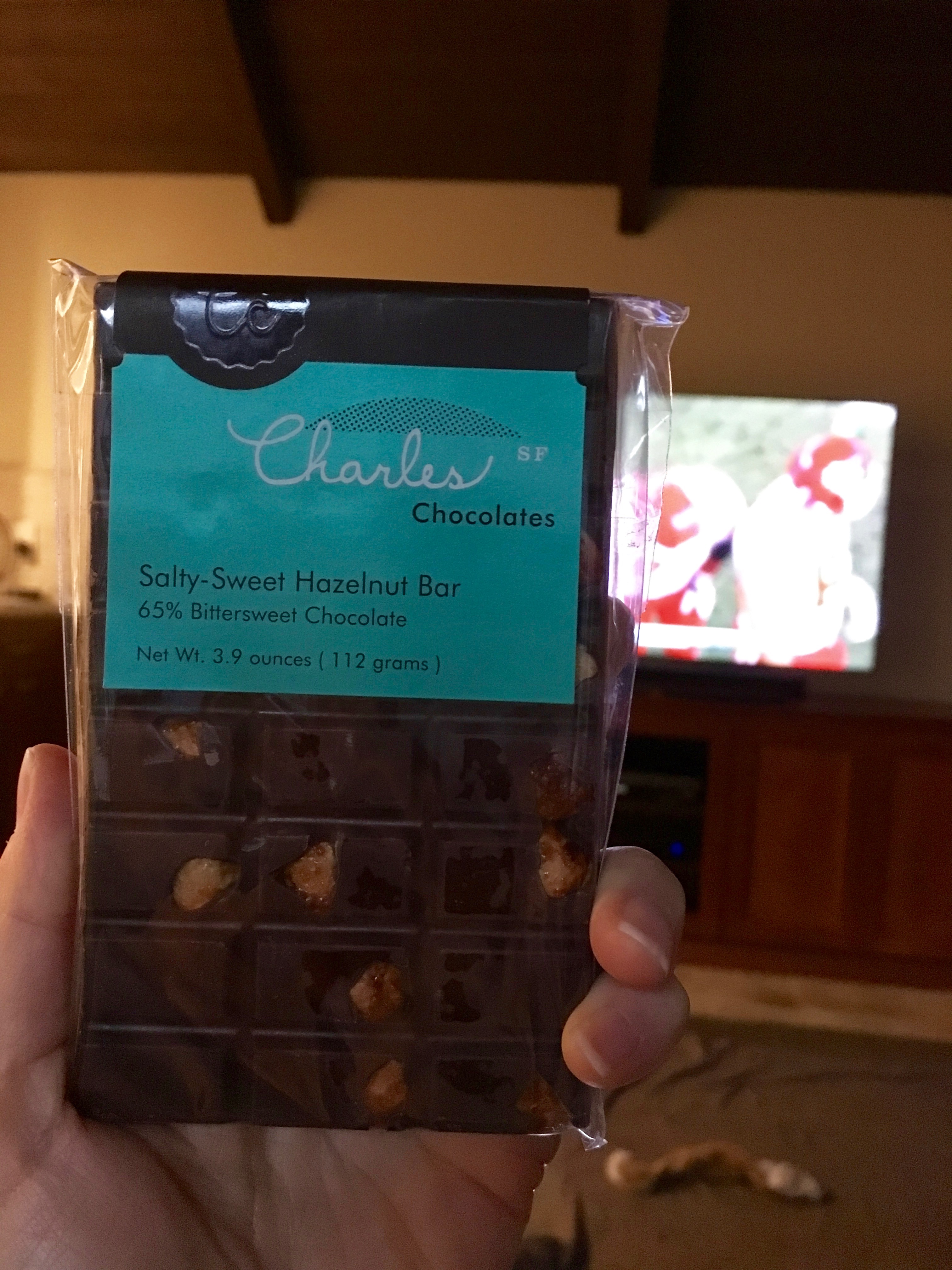 As soon as P was in bed I busted out my chocolate and cozied up to the start of football.  It doesn't QUITE feel like fall yet, but it's getting closer.