The first day of 2018 started off great, but by January 2nd, both kids were trending in the direction of the flu.  EEEK.
We all got flu shots, but I've always had mixed feelings about the efficacy of them.  Not asking for a discussion here though!  In any event, I went to my first stroller strides of the year and had a blast.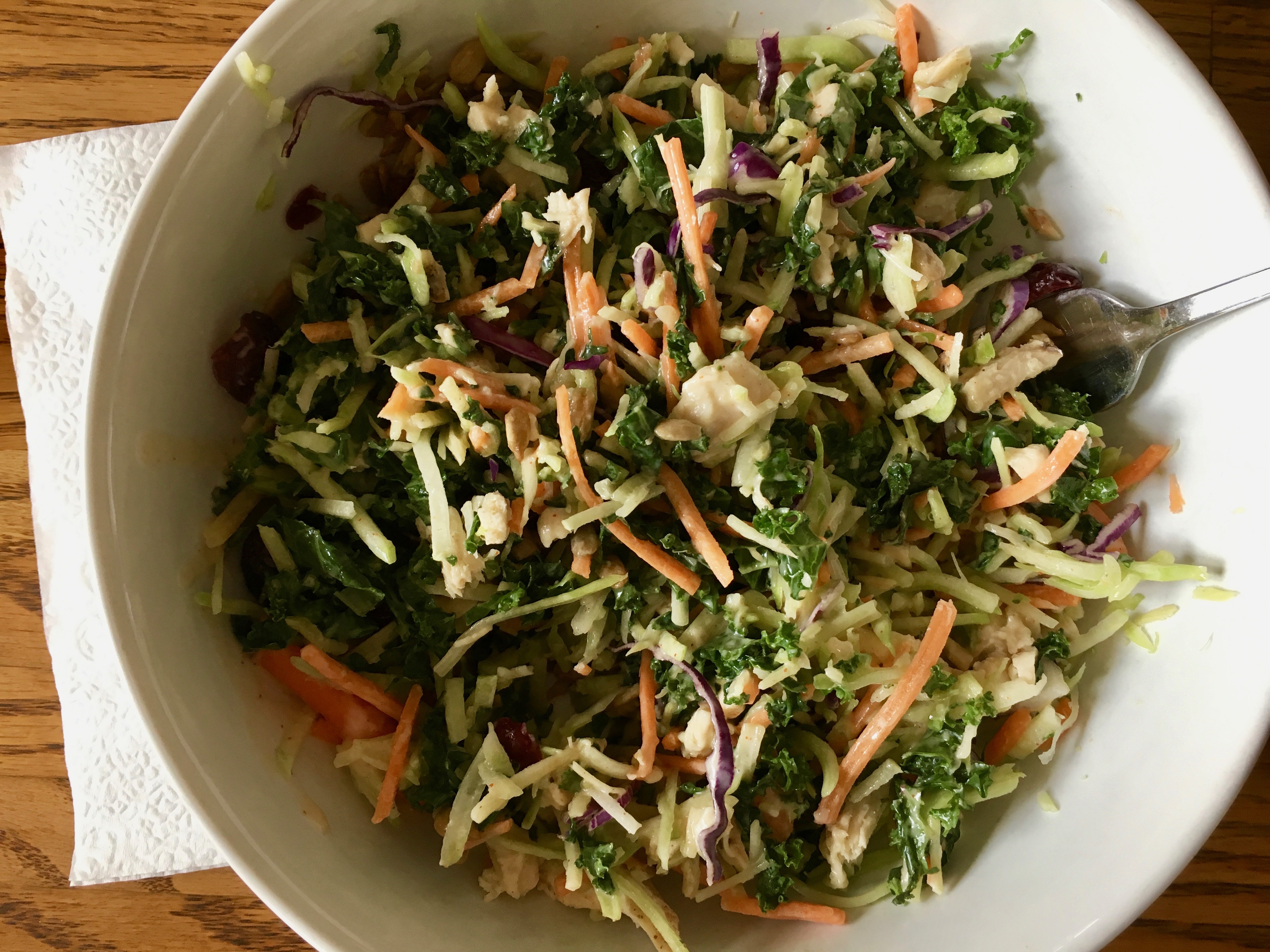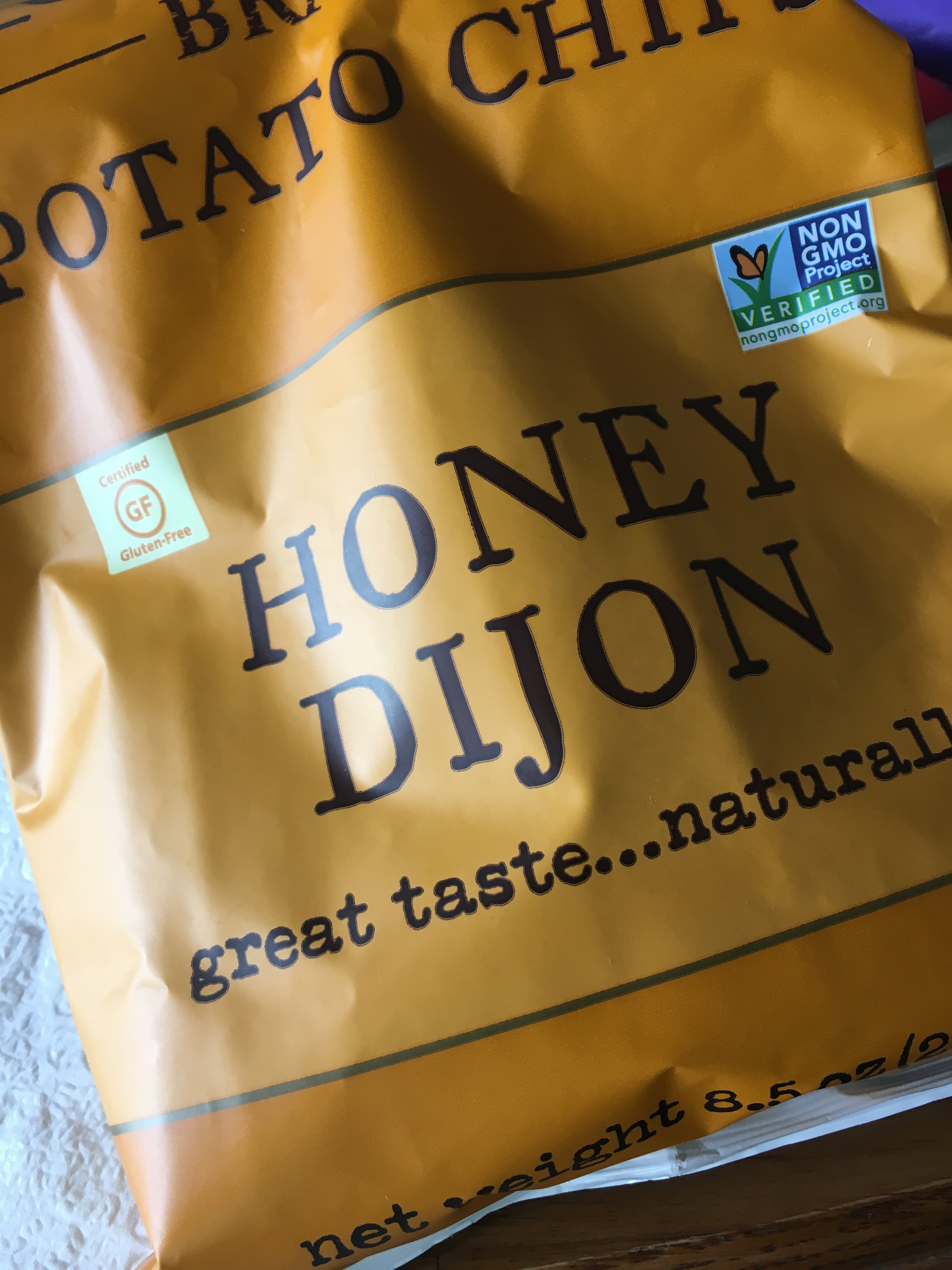 I had a kale salad for lunch with honey dijon kettle chips on the side.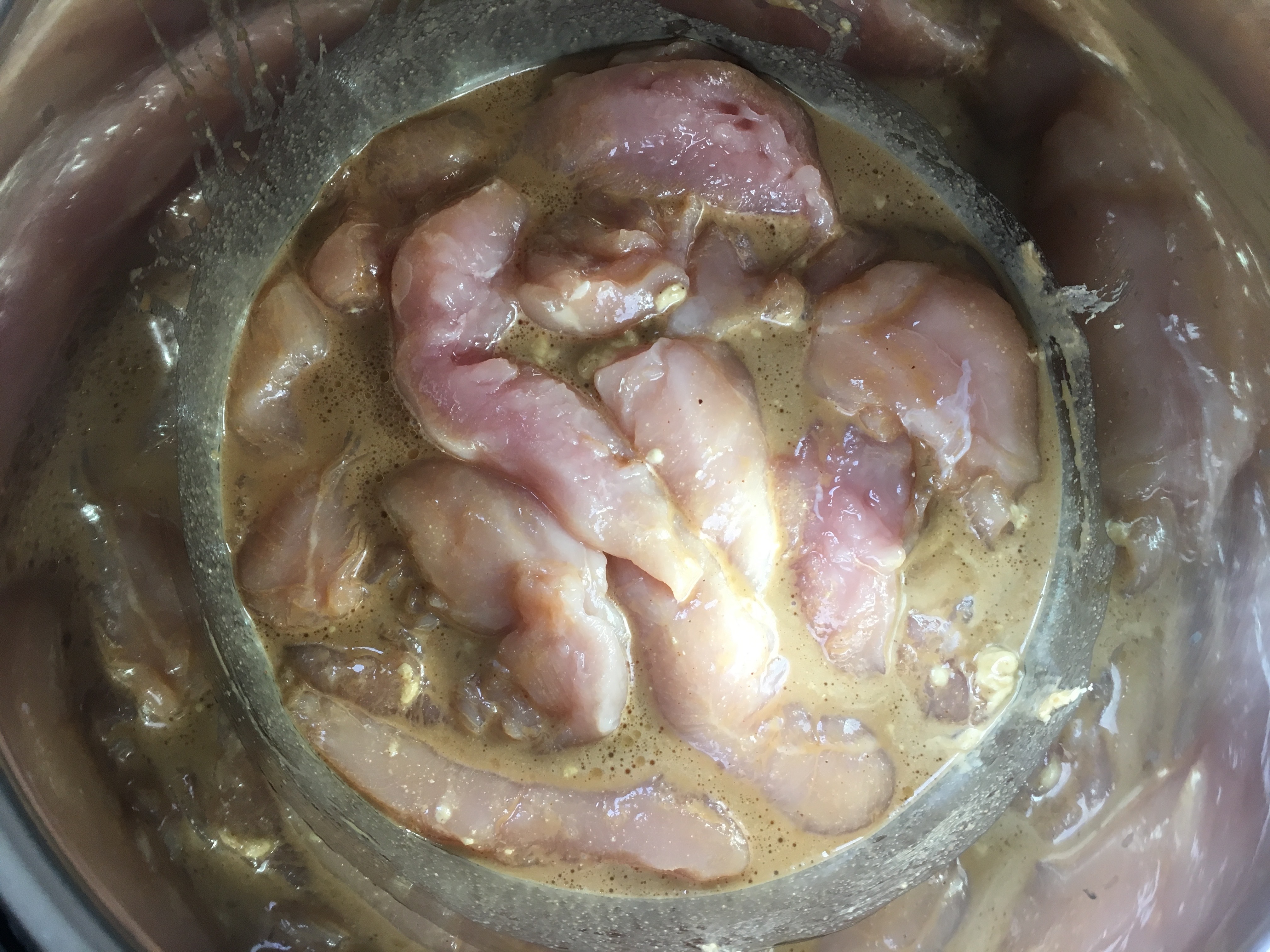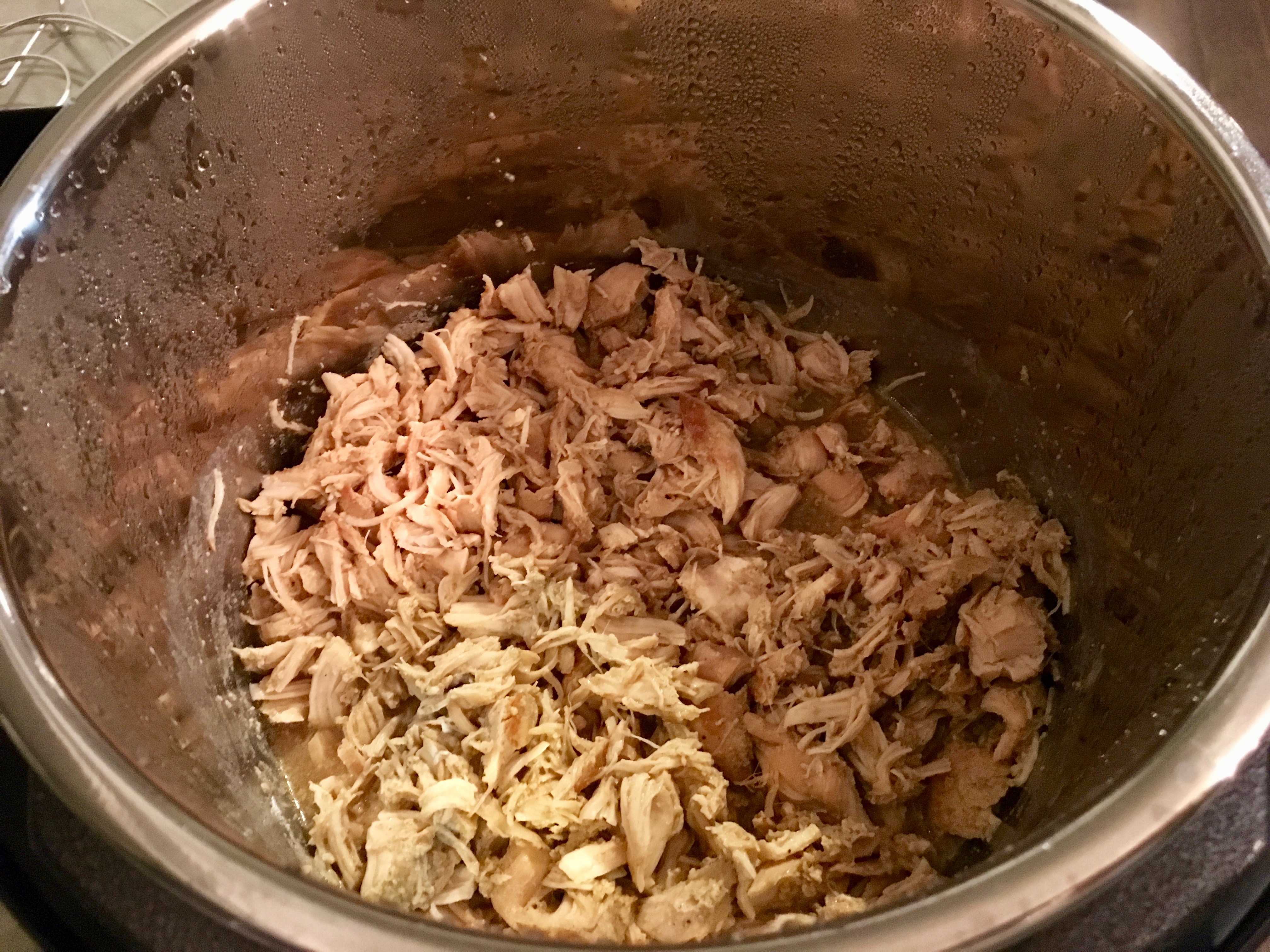 For dinner I made chicken in the IP using the thai dressing from Danielle Walker's cookbook as marinade for the chicken.  It's not as good as a salad dressing, but as a marinade it is perfect.  I had leftovers of the sauce from a time I made a double batch in the past.  As you can see, it keeps fine in the fridge.  So the chicken took no time at all.  I left it on the warm setting and shredded it before serving.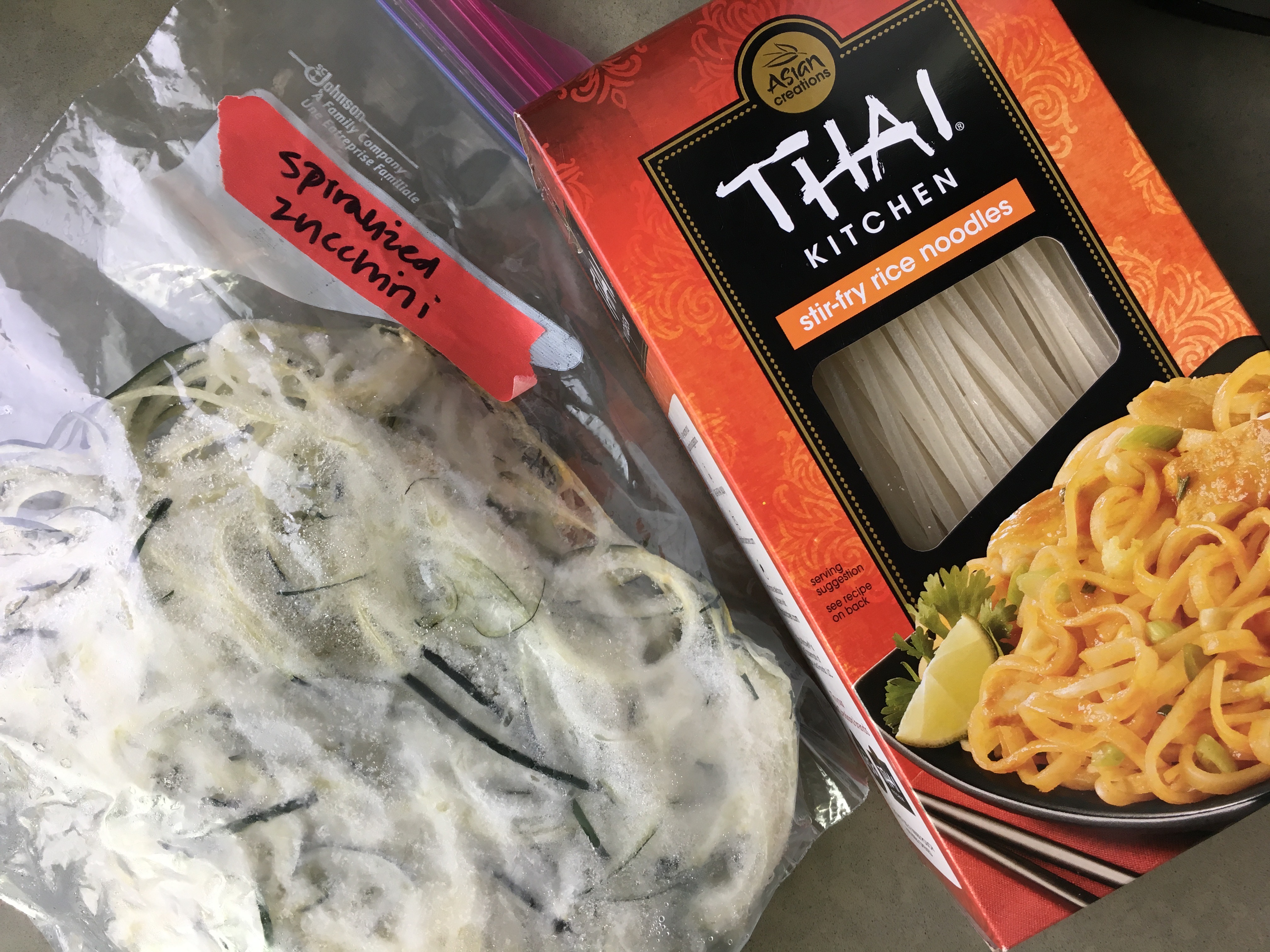 For noodles I wanted a combo of rice noodles and zucchini noodles, but Kyle is anti zucchini so I had to do them separate.  When I was menu planning I envisioned heaps of veggies upon veggies piled high and then drowned in a thai sauce. But it ended up more like a noodle salad.  Oh well.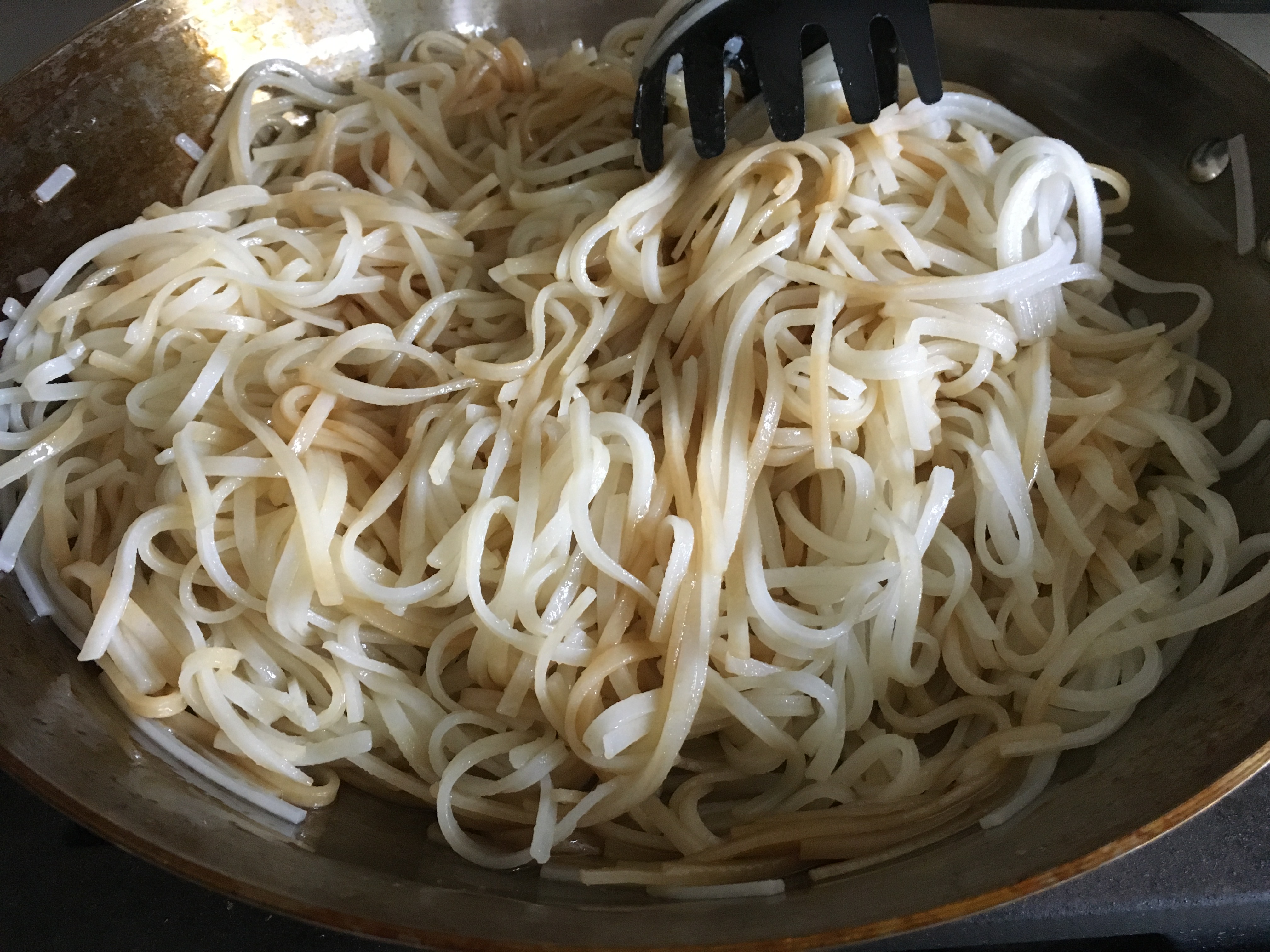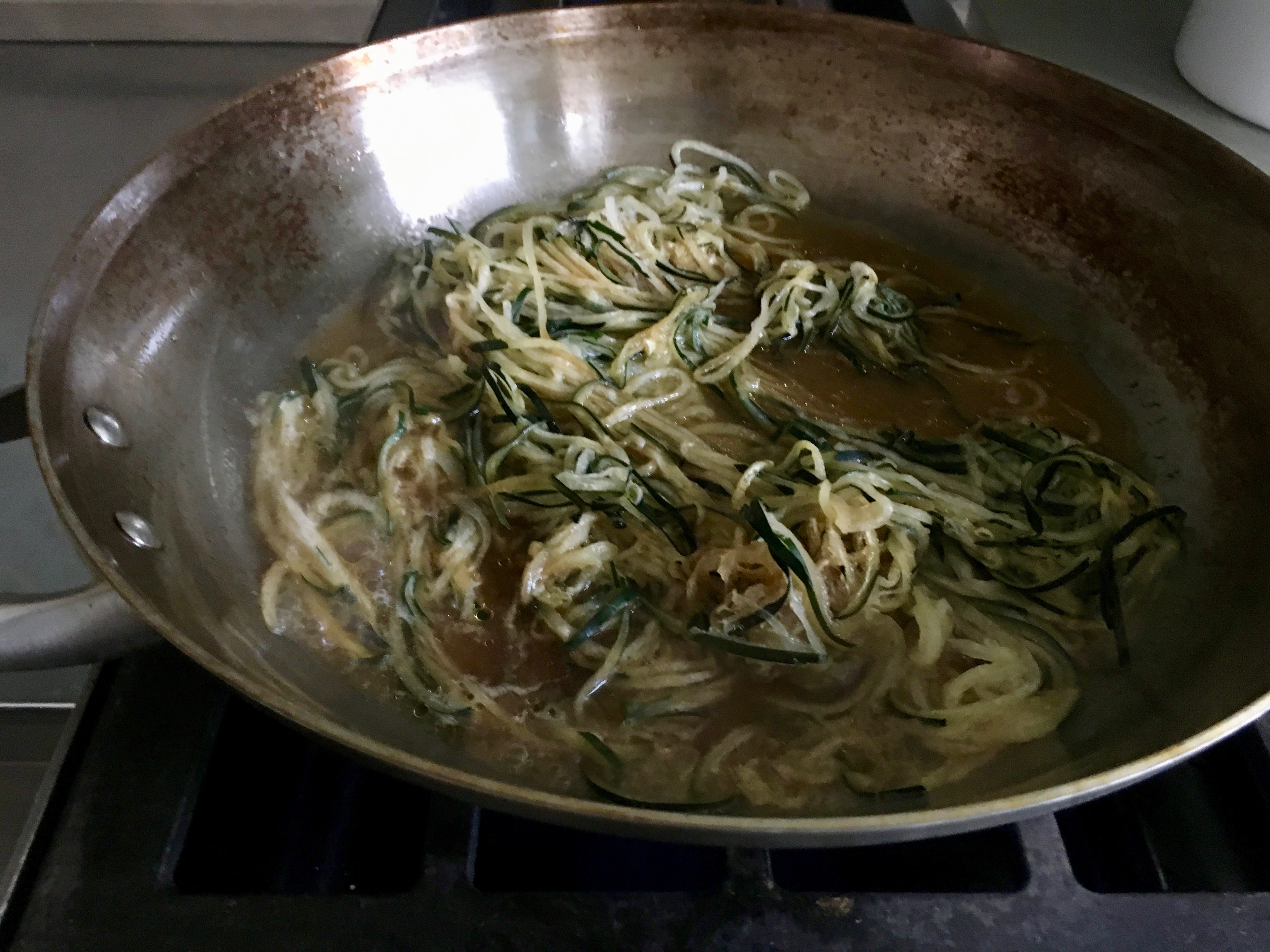 Oodles of noodles here!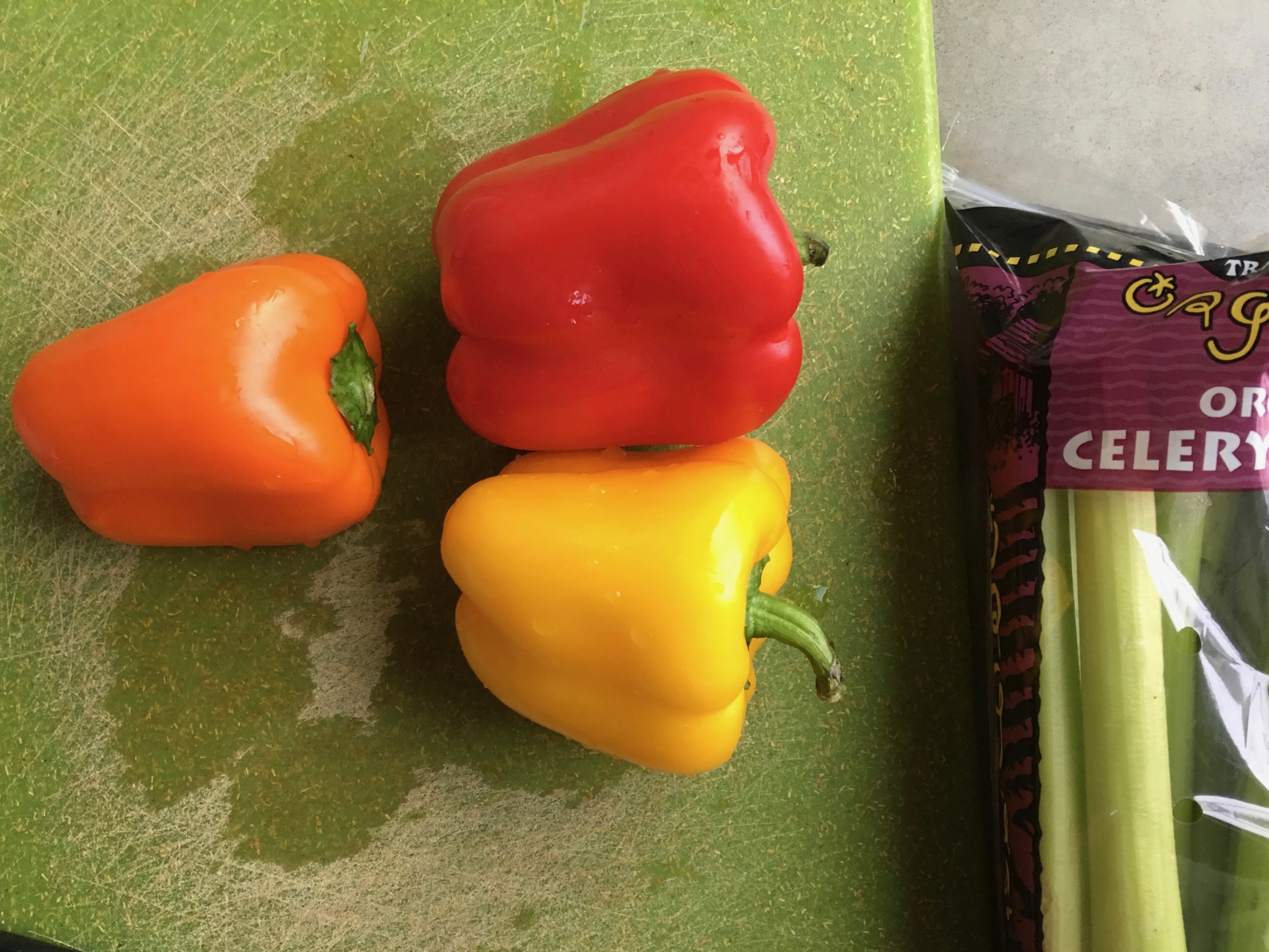 Plus bell peppers, celery, cilantro, carrots, sprouts, and green onions.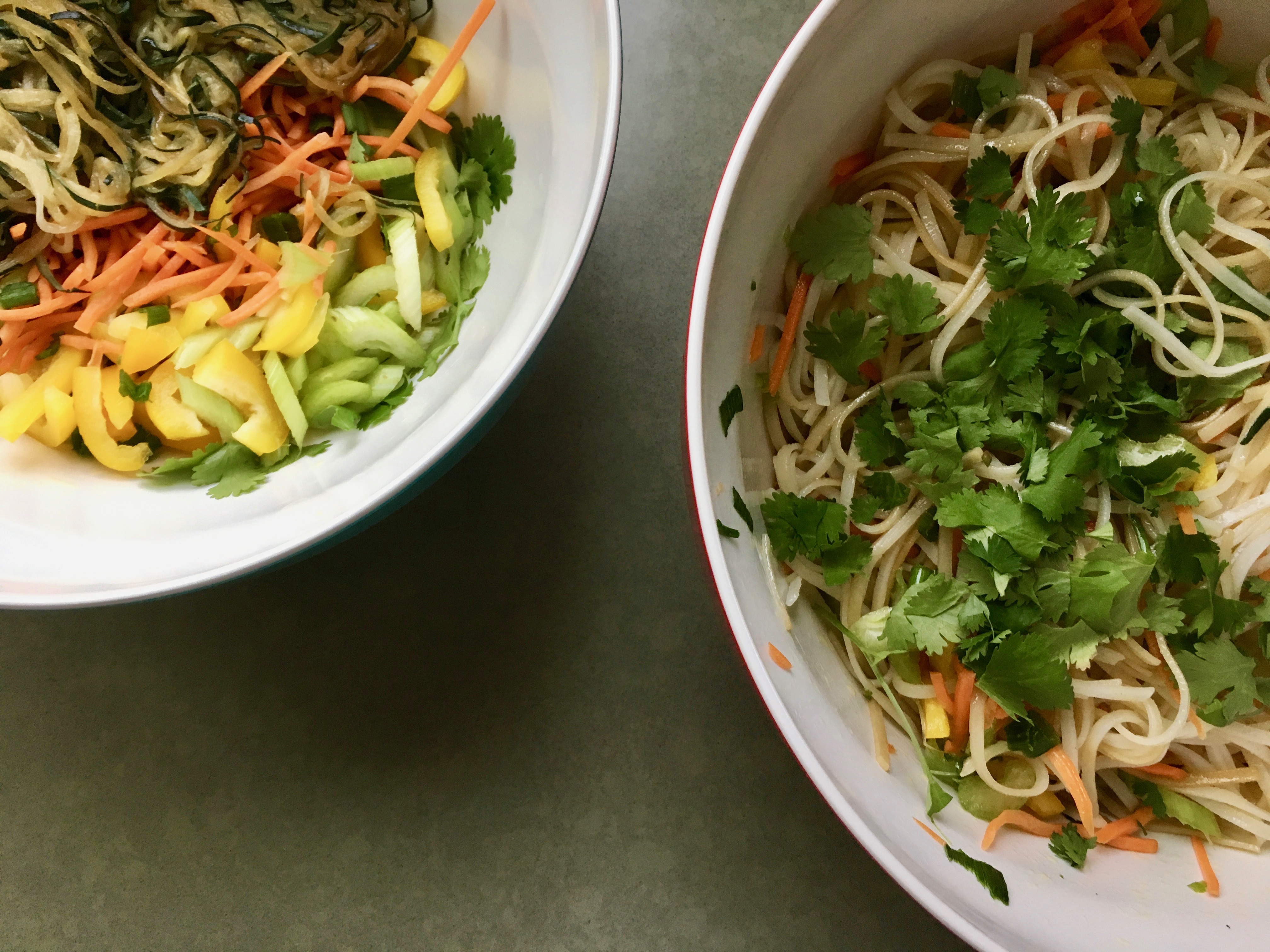 Annoyingly, I wound up making two separate meals – one with zucchini and one with rice noodles.  Then when it came time for serving, I made Kyle a zucchini free bowl.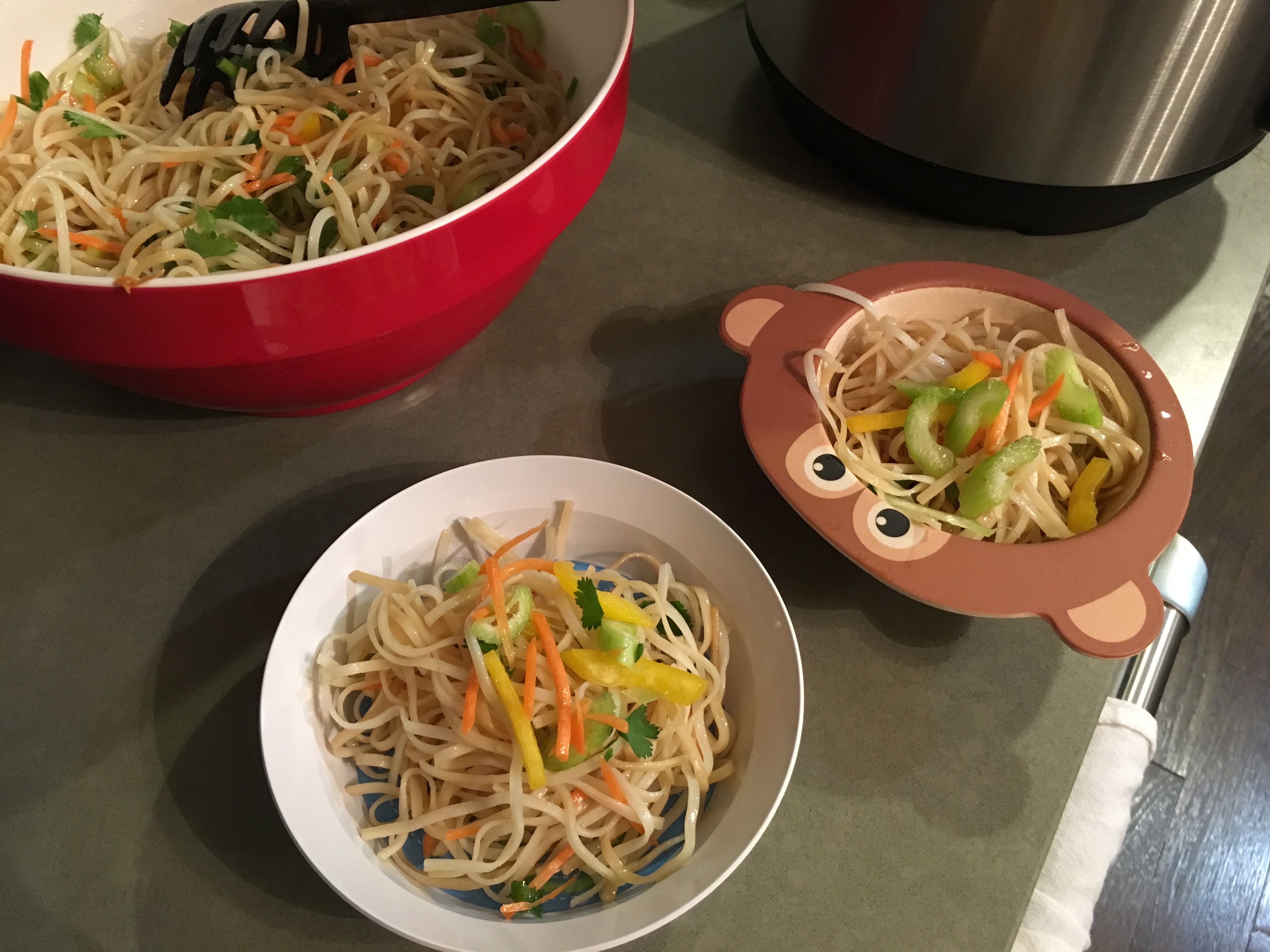 Plus Thai lime cashews on top.  They were a bit too spicy for my liking, so Kyle is the lucky recipient of the rest.  He loves them big time and is very pleased with this, of course.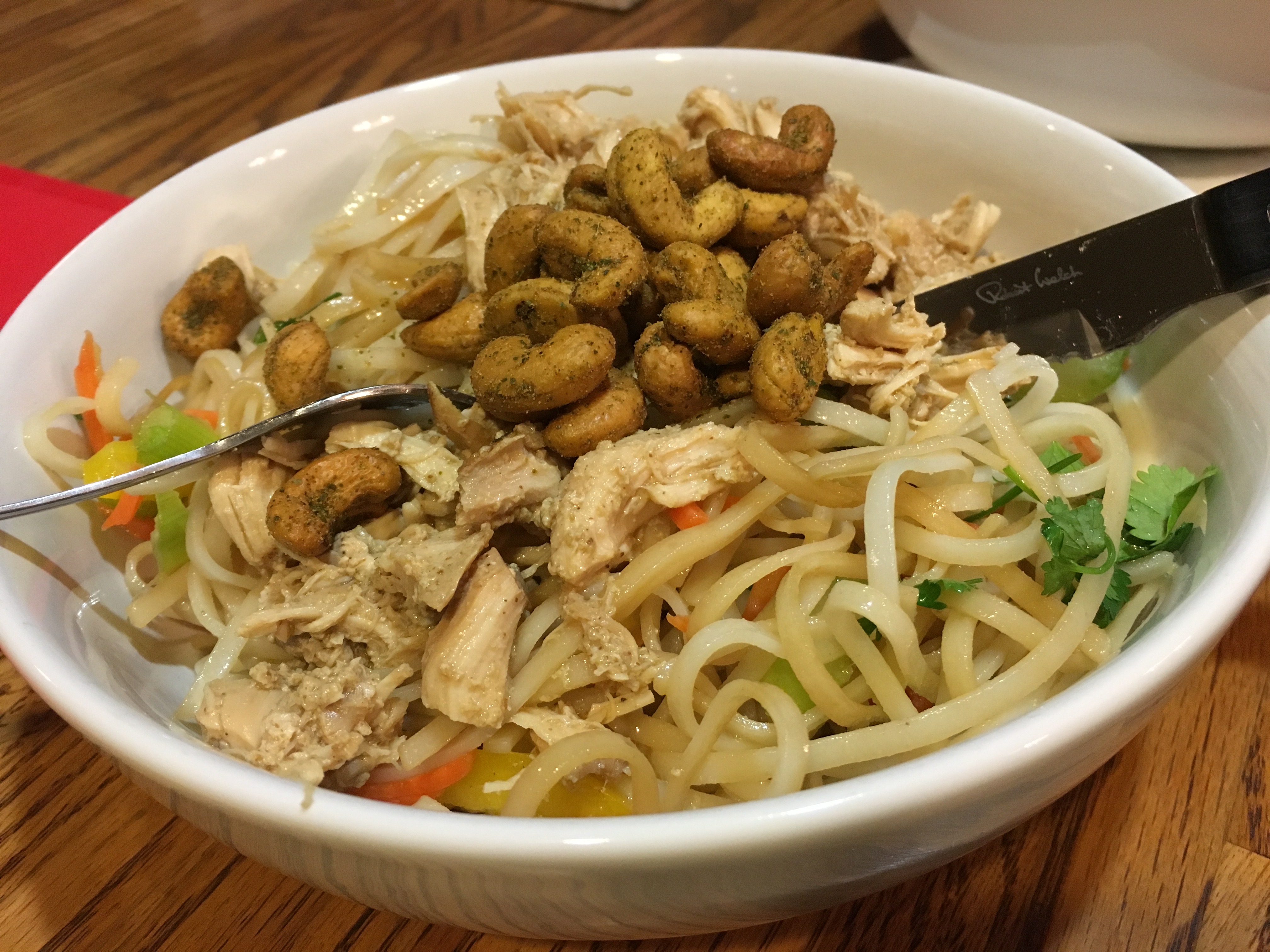 The rest of us got a mix of both kinds of noodles.  No cashews for P though (because he's not a fan).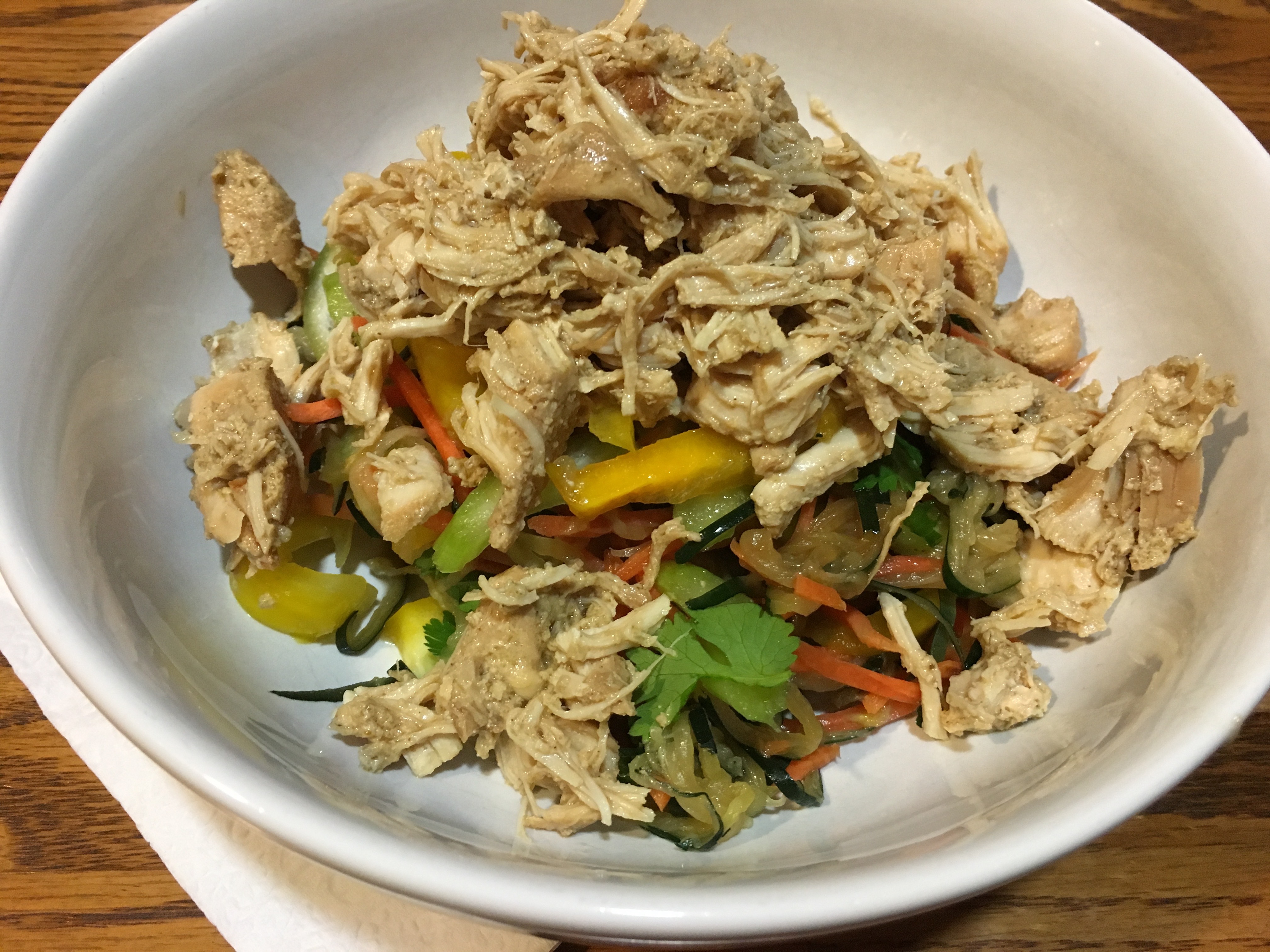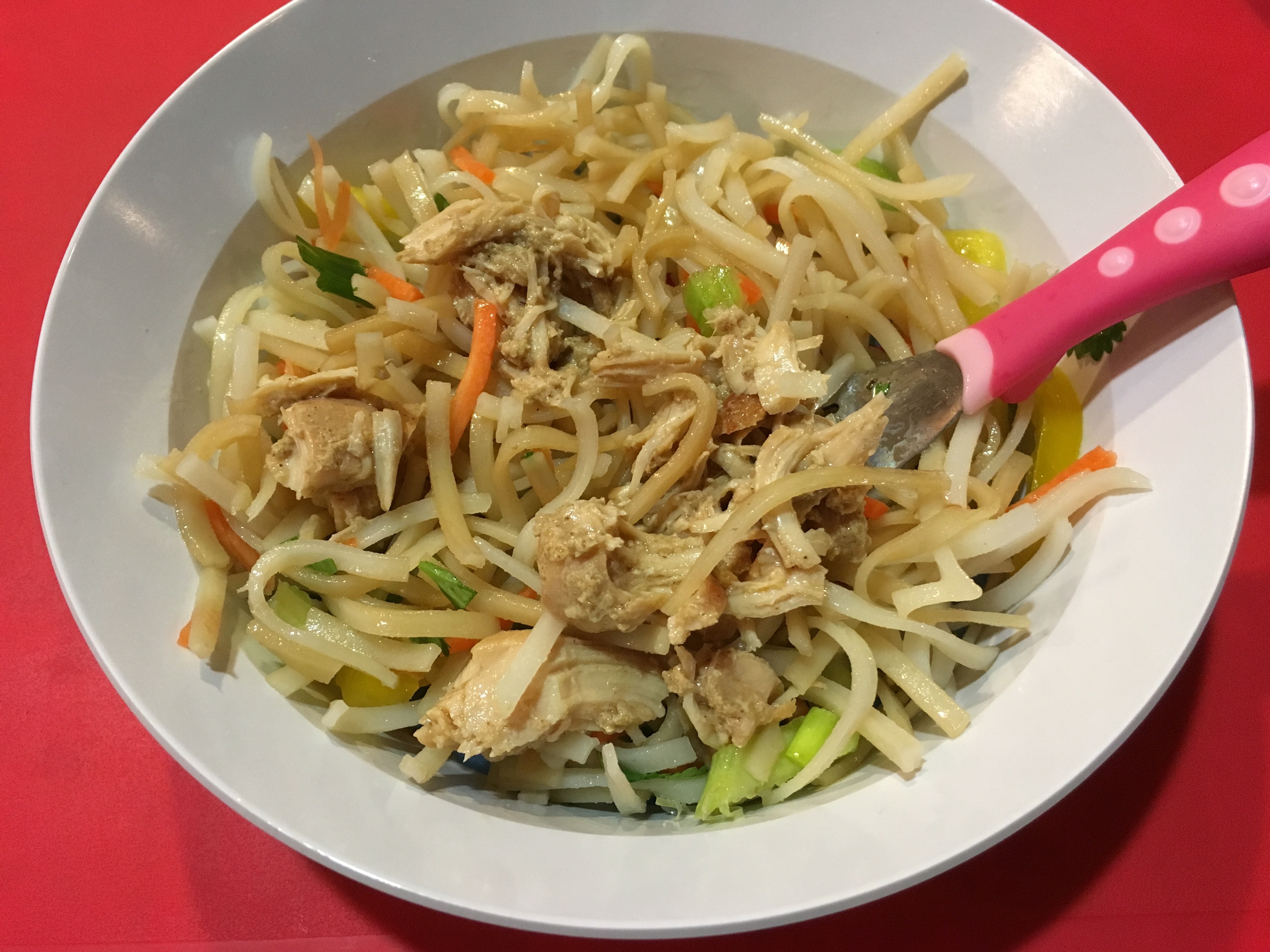 Plain cashews for me and V.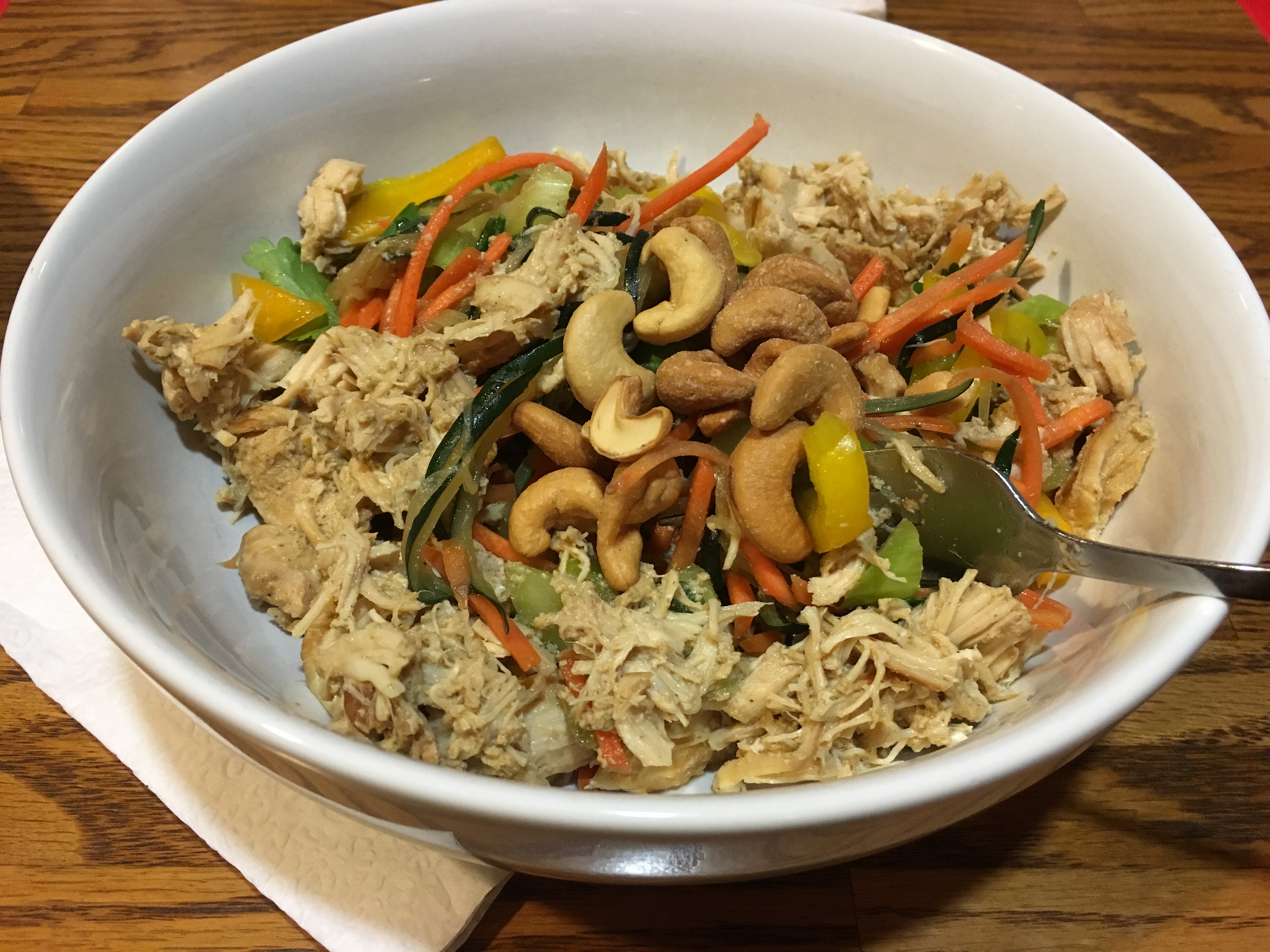 She is ALWAYS the first one begging for it to be dinner time.  When Kyle comes home, she immediately asks me if it's dinner time yet.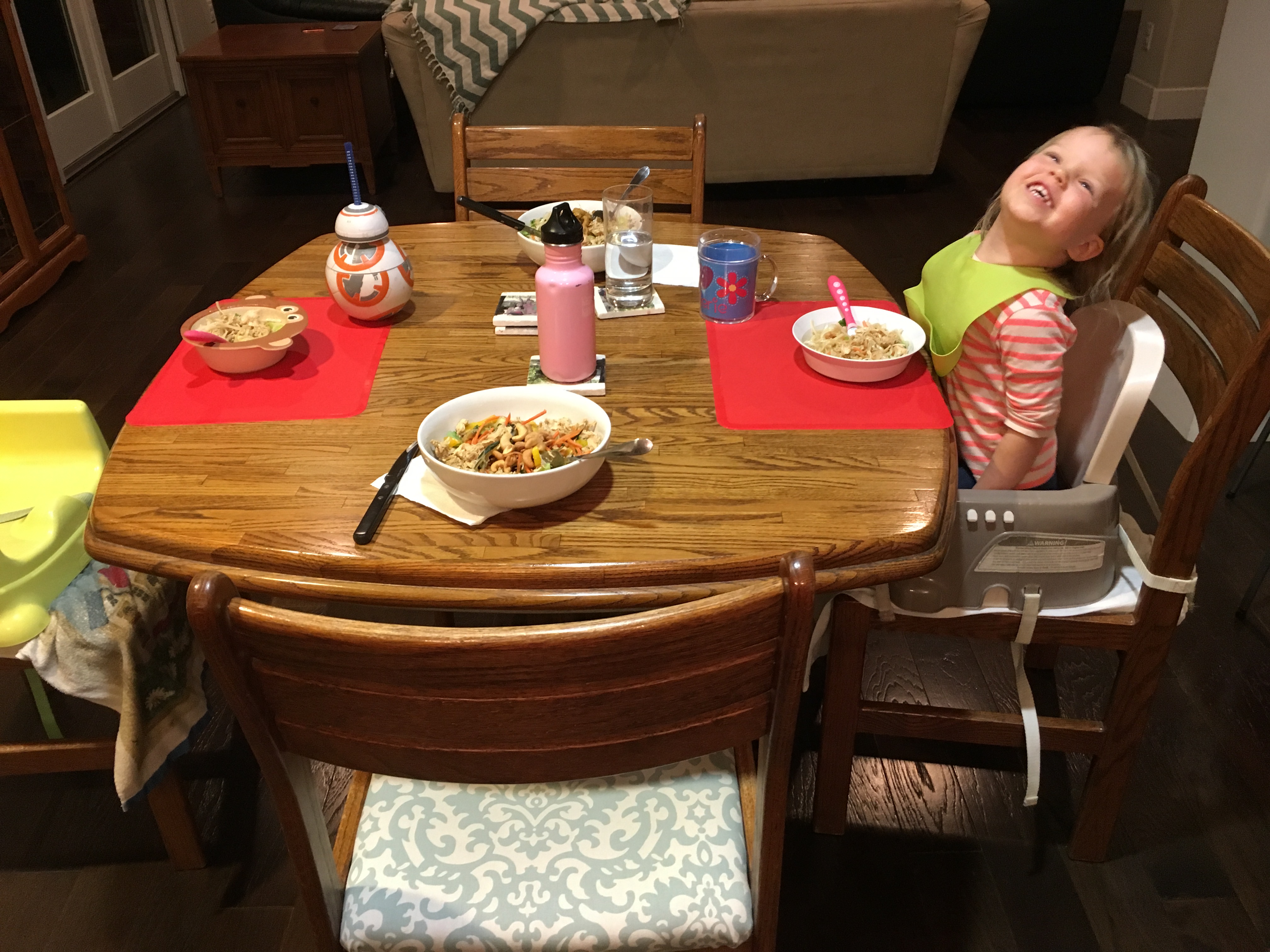 She gets it from her mama.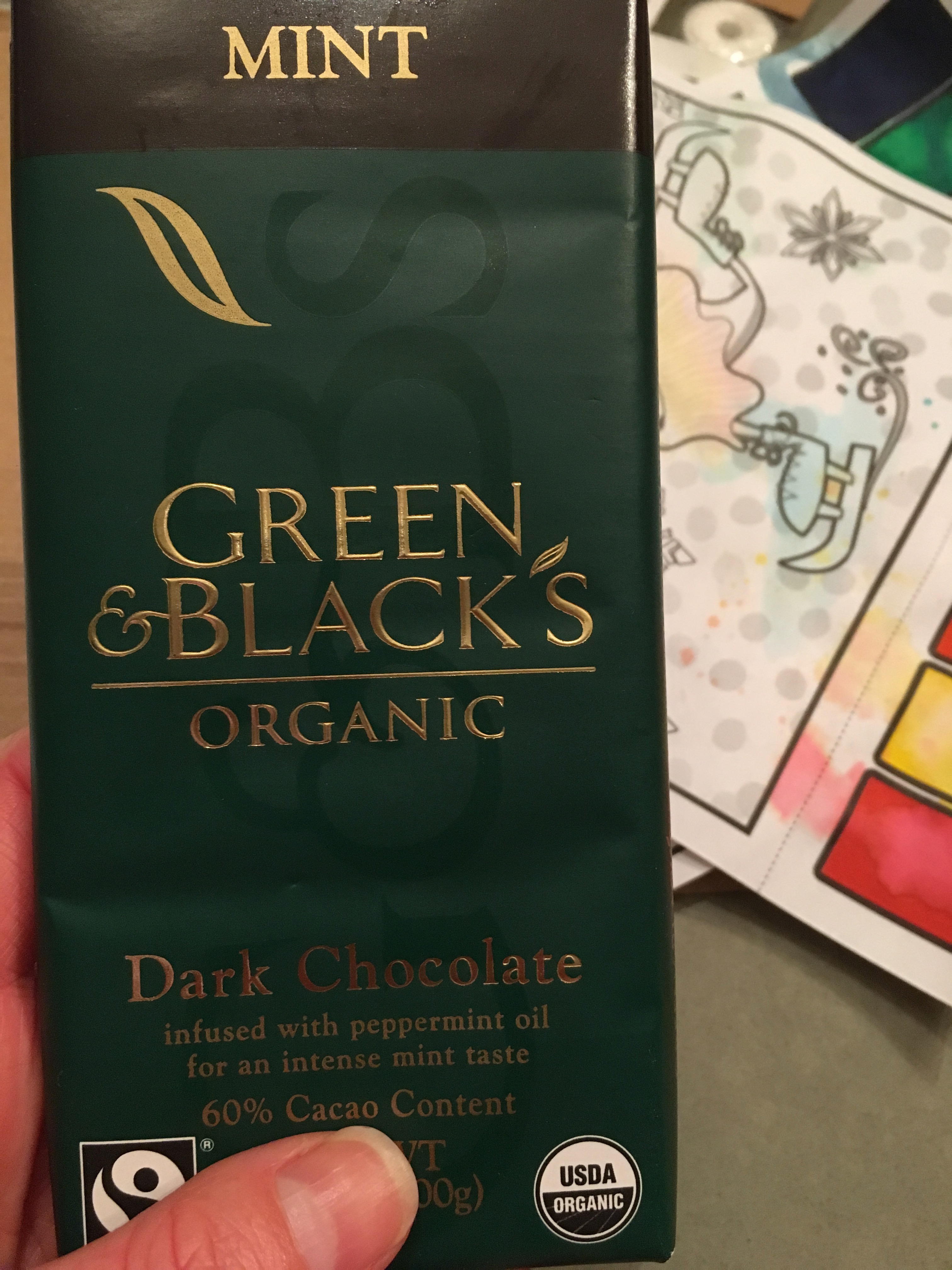 Part of dessert for me…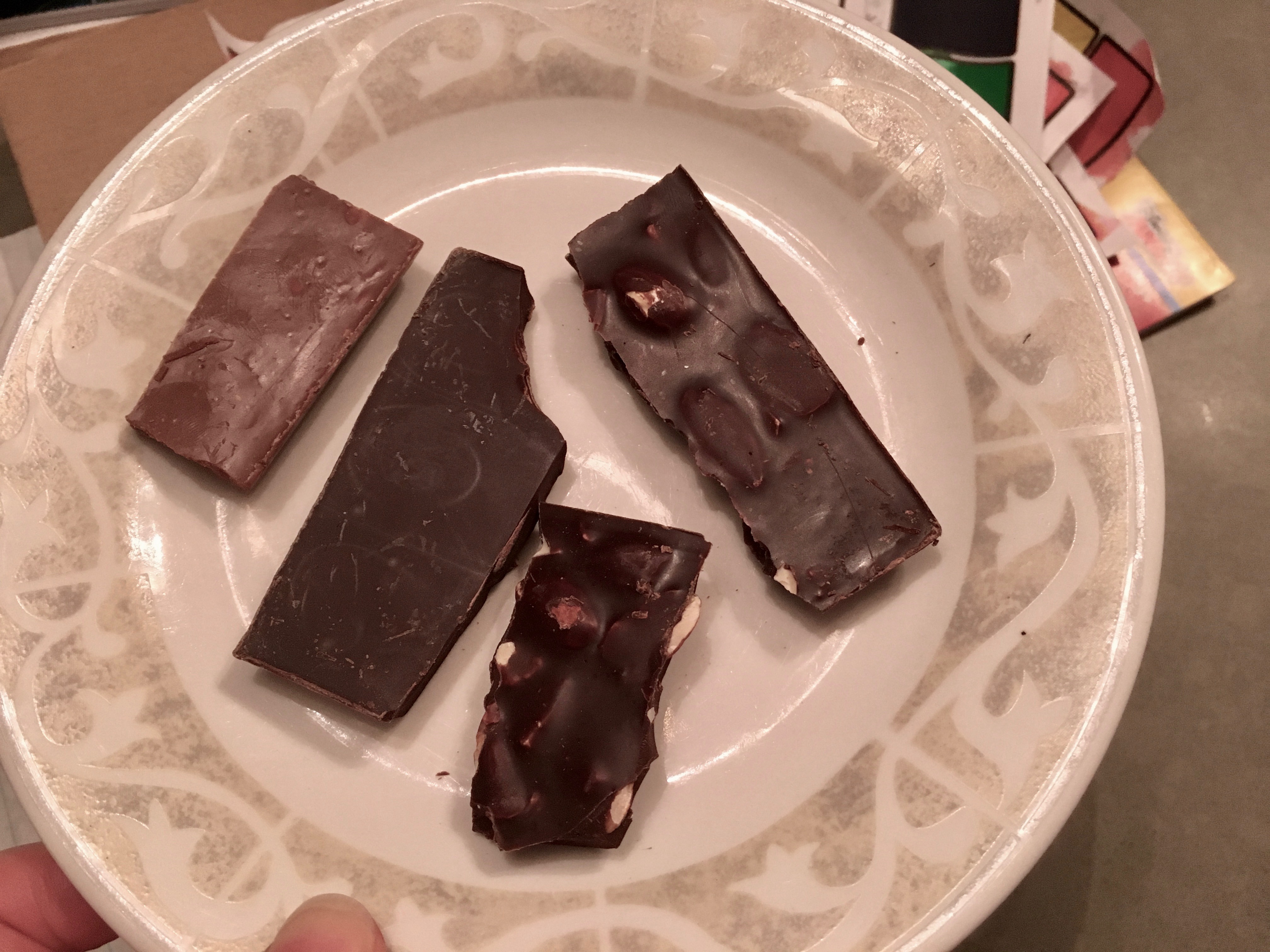 Along with some pieces of Chocolove bars (salty almond dark chocolate and milk chocolate toffee).
We started the season finale of Stranger Things, but had to take a break half way through (NOT IDEAL) because of this little one.
We had been worried about him all night…call it parents' intuition but Kyle and I both had a bad feeling and kept checking on him.  Around 9 he woke up tossing and turning and shouting and was burning up.  Fever dreams continued for the rest of the night…with lots of snuggles and TLC. It's pretty much been like that since.  And although I sterilized every surface, door knob, handle, light switch, stair banister, etc the next day, I don't know that I'm going to be able to avoid getting this.  Hand washing every minute on the minute!
Be back later with updates, but I think it's safe to say OIT this Friday is out.