I was so on top of my meal prepping game this January!  It was one of my goals for the year because I think it's an area of my life that I can change that will bleed (in a positive way) into the rest of my life.  Plus, any excuse to add more checklists into my day is 100% welcomed.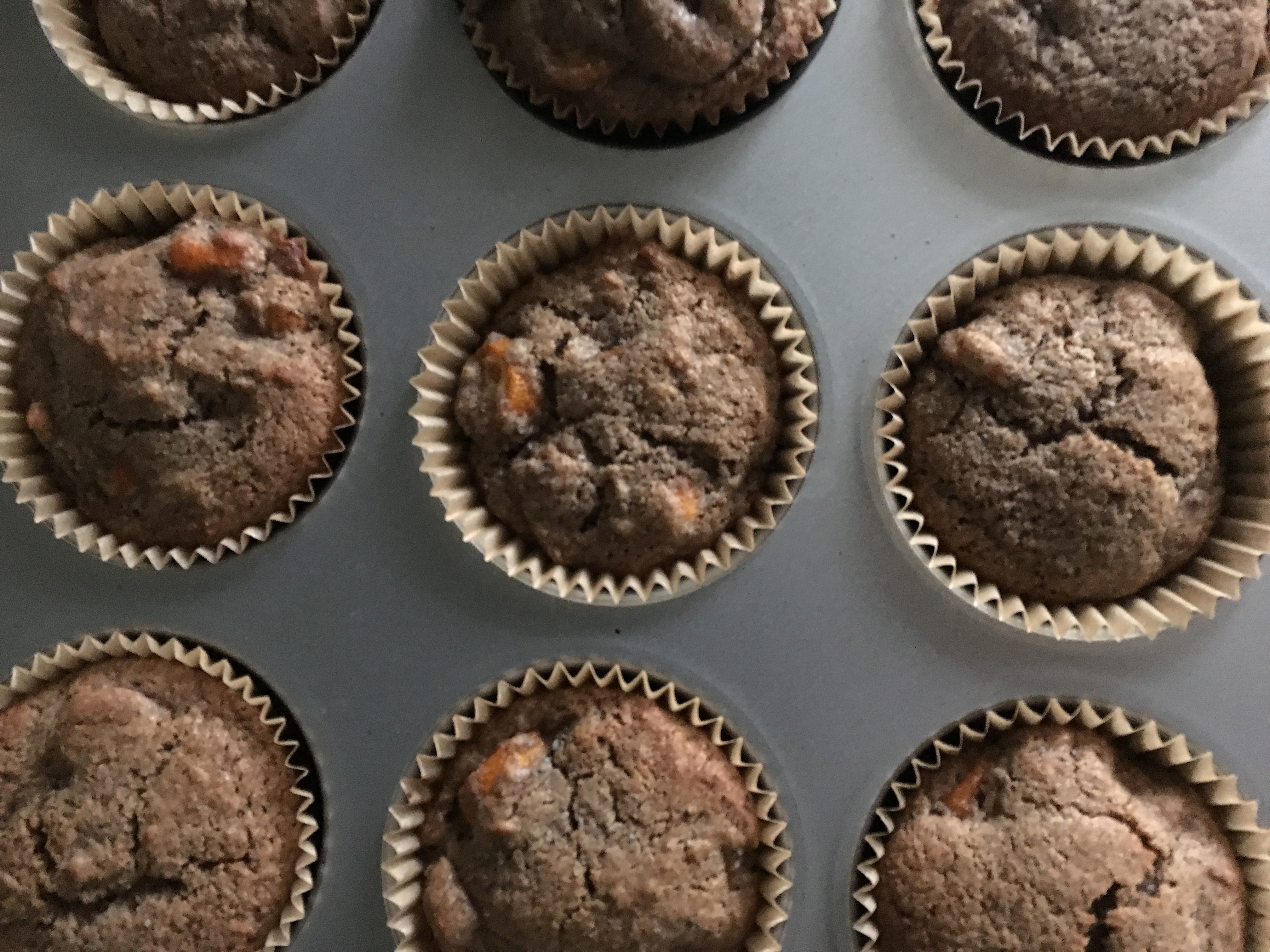 In addition to my weekly meal planning, I now have a notebook in which I write a list of the week's tasks as they relate to the meals I'm making – meals for the kiddos, breads and baked goods, etc.  Sometimes I detail it as far as when to thaw things.  And then on the weekends I try to tear it up in the kitchen, busting out everything from sliced bell peppers to home-made crackers.  That gets it's own checklist too (because that one includes all sorts of house-work like potting fig trees, vacuuming, cleaning the toilets, and harvesting kumquats).  This past weekend looked like this…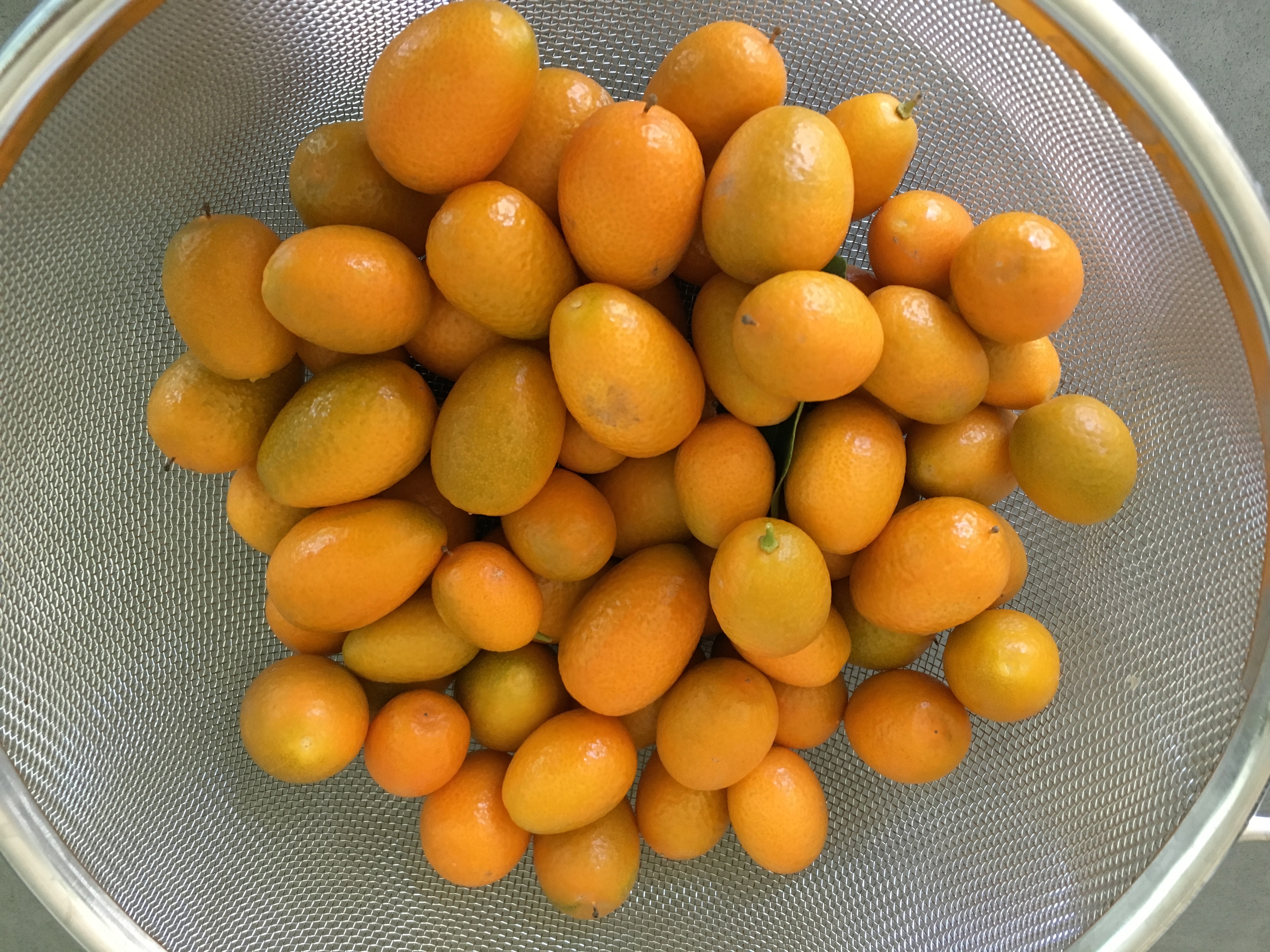 I made these kumquat poppy seed muffins (our tree is BOOMING and we still have almost 100 to use up).  I am going to have quite the kumquat recipe repertoire on the blog in no time at all since this bumper crop sitch seems an annual theme.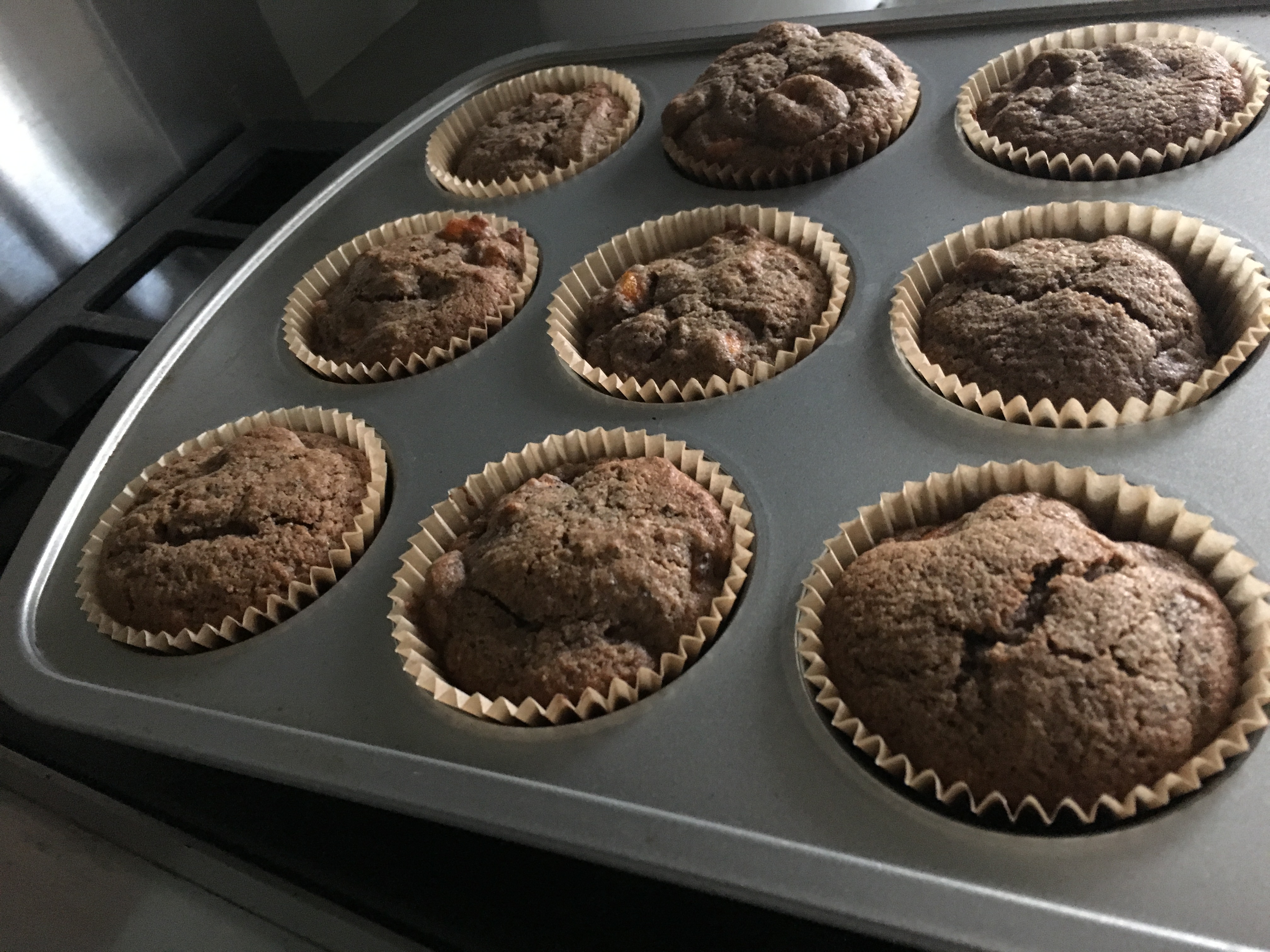 I tweaked it a bit using buckwheat flour instead of wheat, but they were all for Kyle so I used butter and plain yogurt as called for in the recipe.  Kyle said they were good.  I froze half of them so he wouldn't tire of them, but they only used up 16 kumquats so I may have to make another few million batches.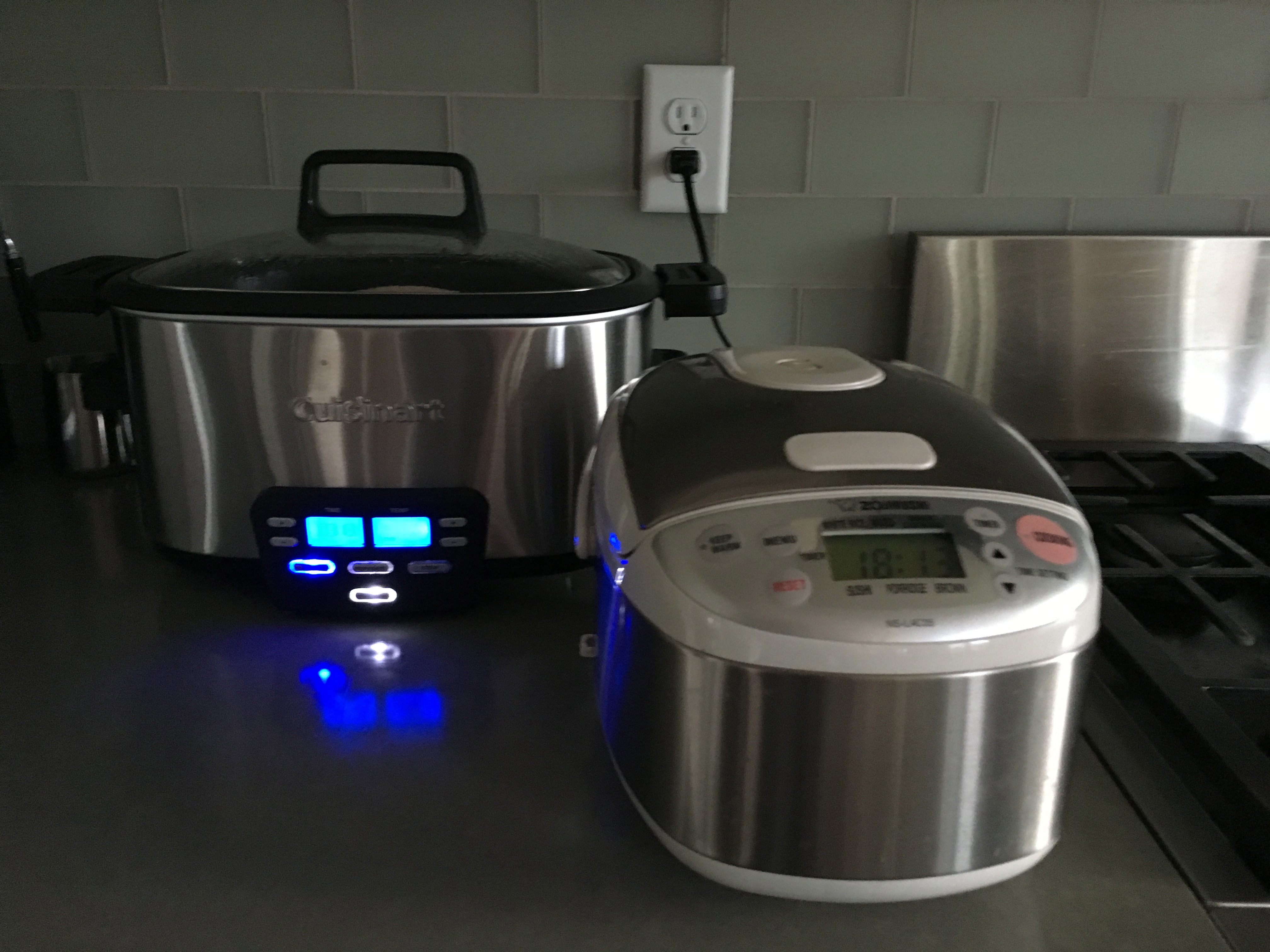 Bulk grain making in the rice cooker.  The crock pot has a whole chicken in it for a bunch of different recipes throughout the week – including broth and stock making.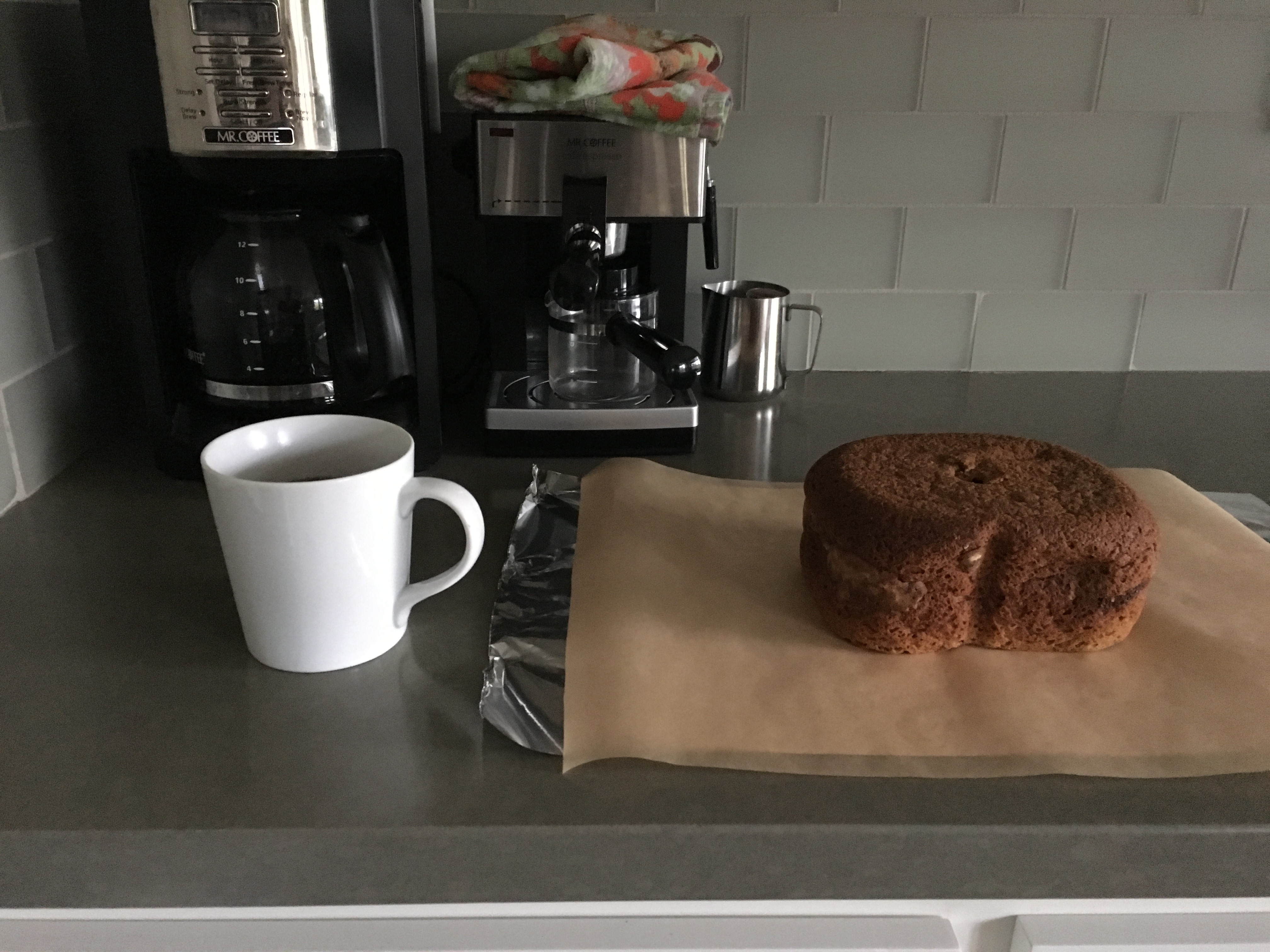 To wake up to fresh bread and fresh coffee…I mean…does life get any better??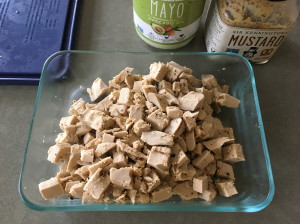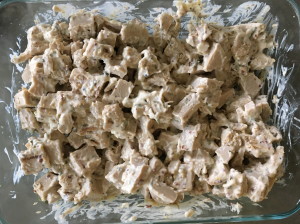 "Chick'n" salad with Beyond Meat grilled strips that I diced and tossed with mayo, mustard, and celery for some quickie week lunches.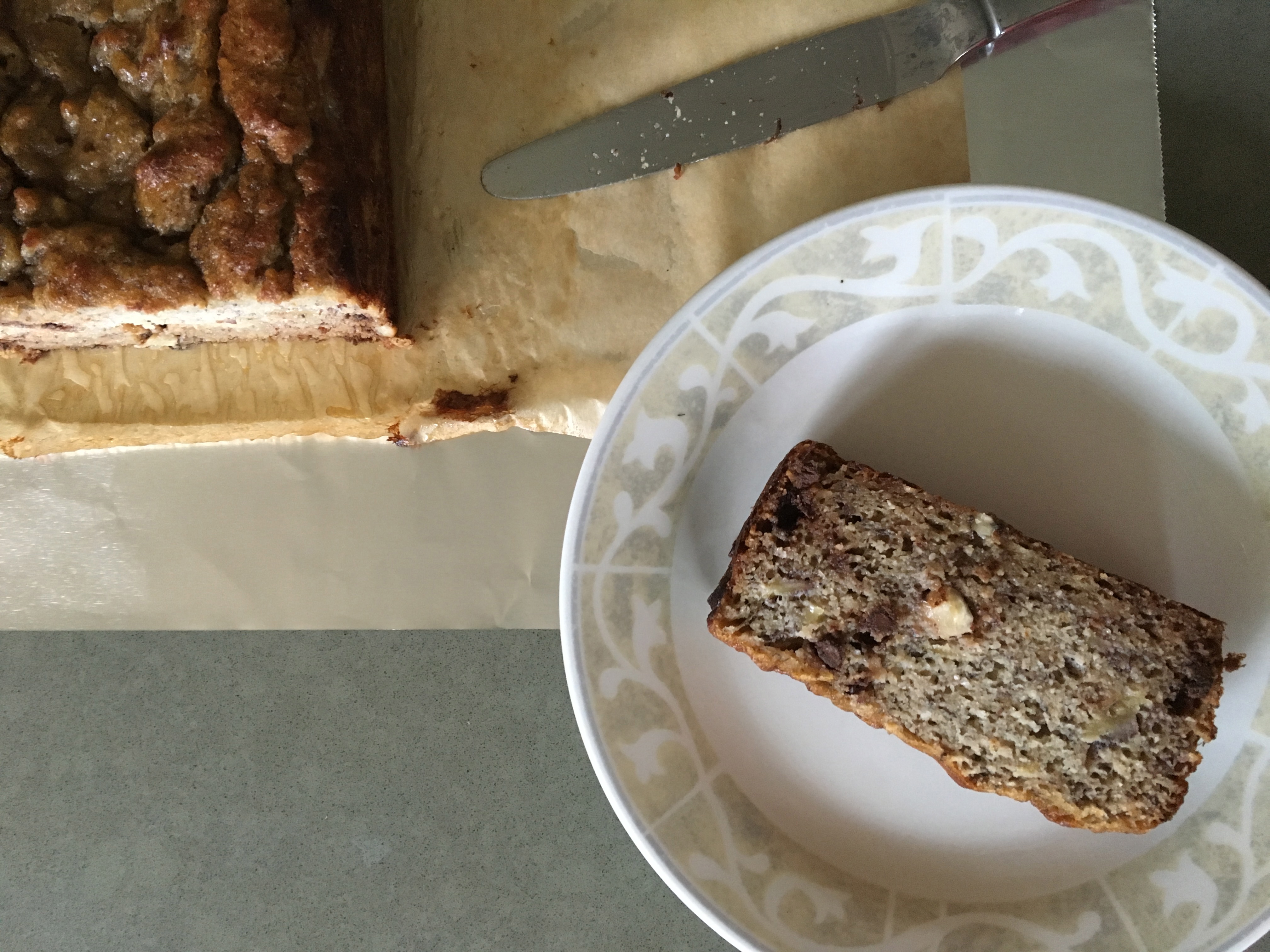 Oh this banana bread!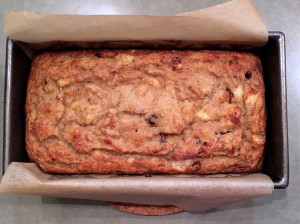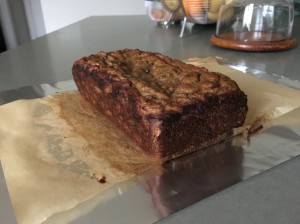 I added walnuts and chocolate chips to make it more special than your average breakfast quick bread.
It sunk a little bit after some time, but it was a grain free recipe so what do you expect.  A little dense, but delicious nonetheless.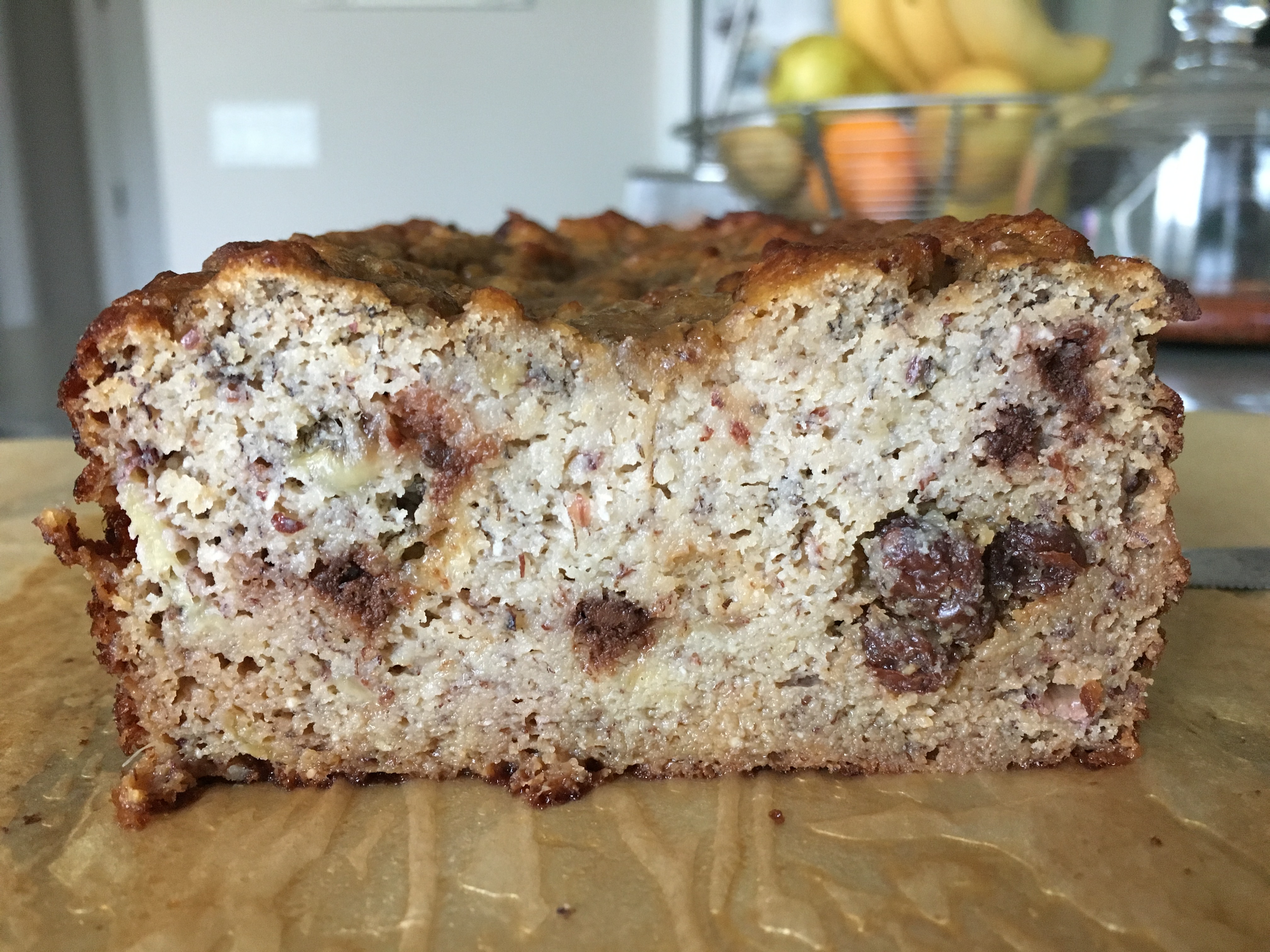 How much of this do you think I ate in one night?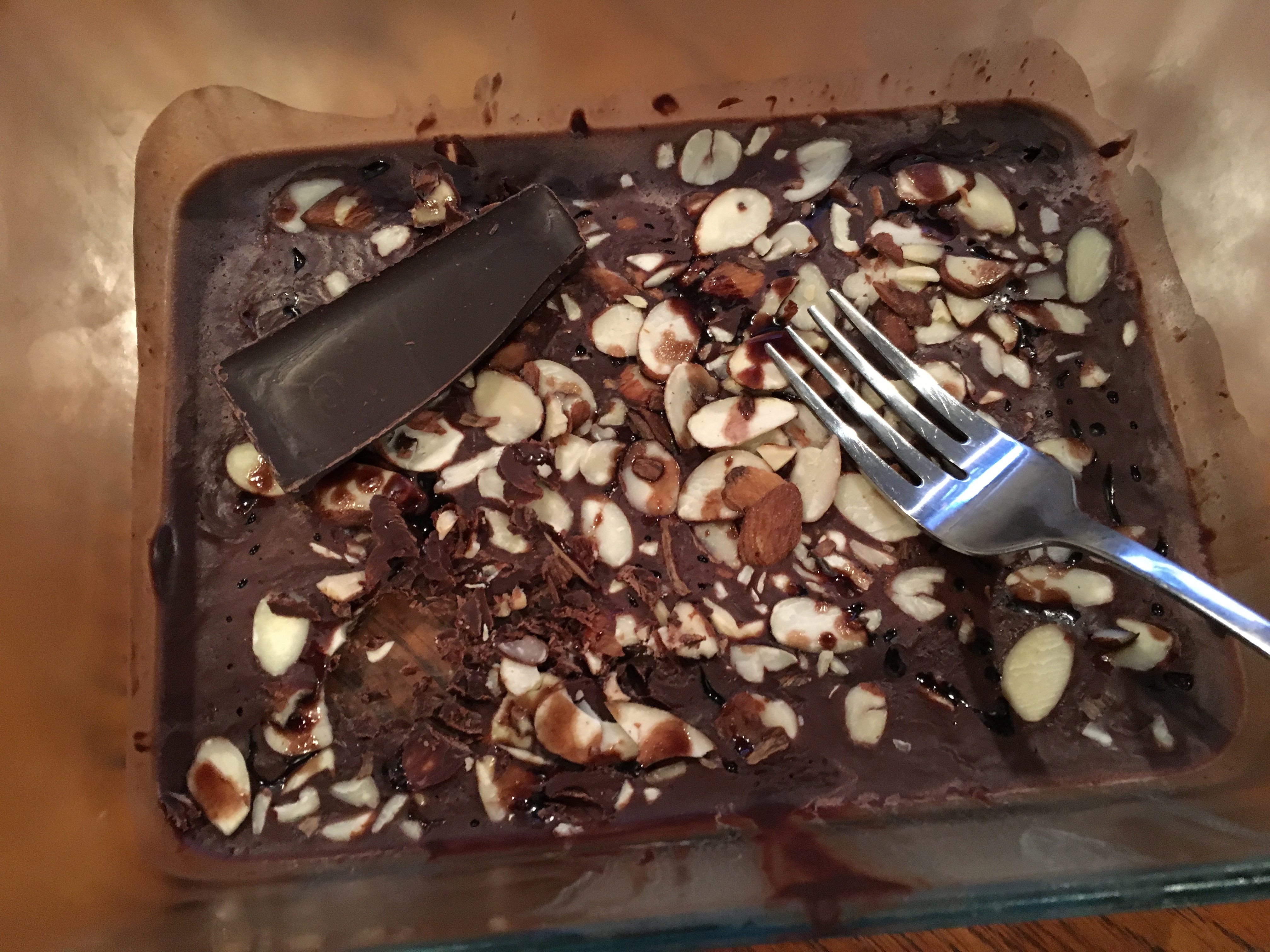 If you guessed all of it, you were….correct.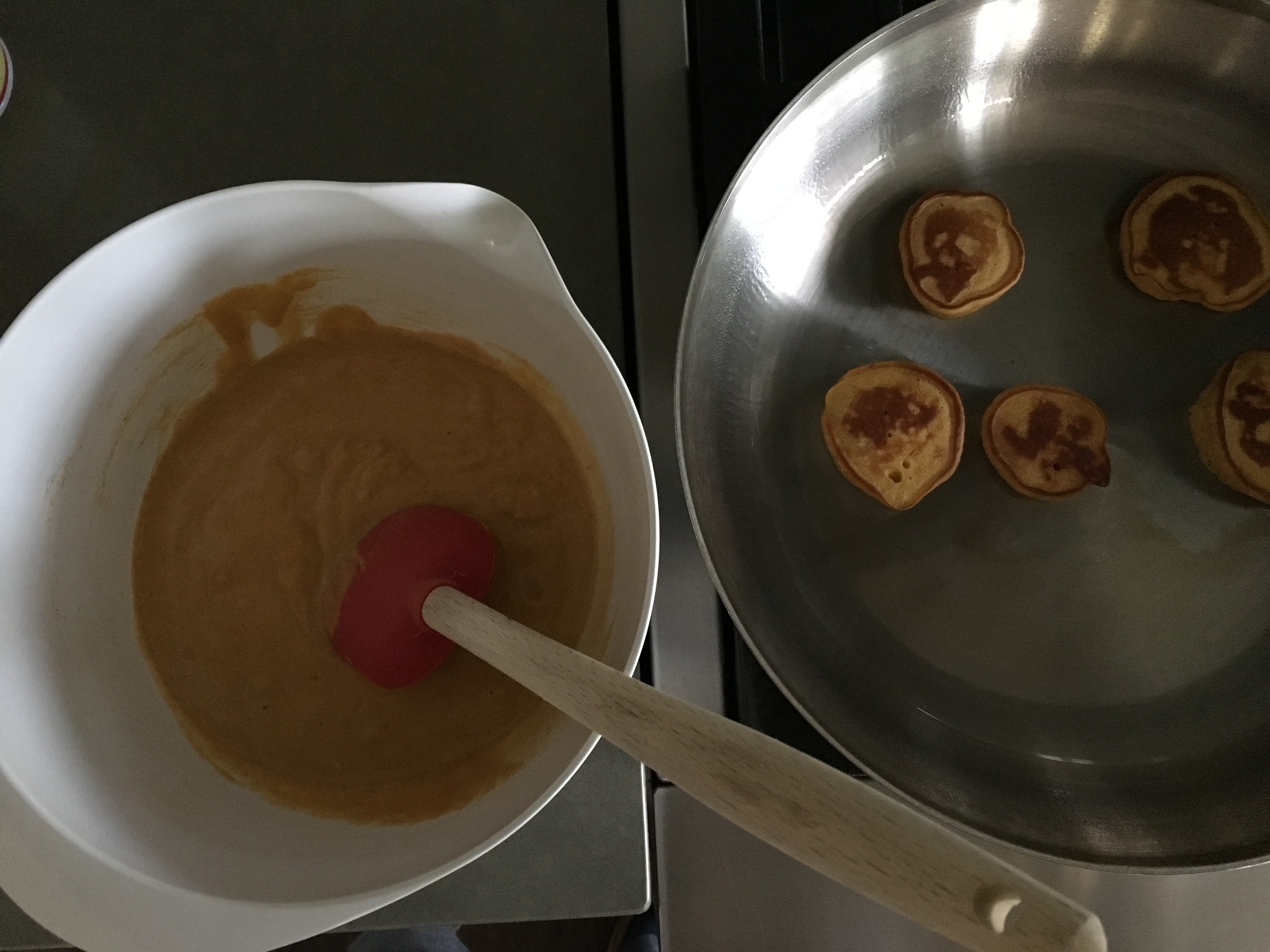 Pumpkin pancakes for the littles!  I made the batter on the late night so the next morning was smooth sailing. P loved them, but V was meh.  She mostly just liked making a mess with them.  Not cool chickadee, not cool.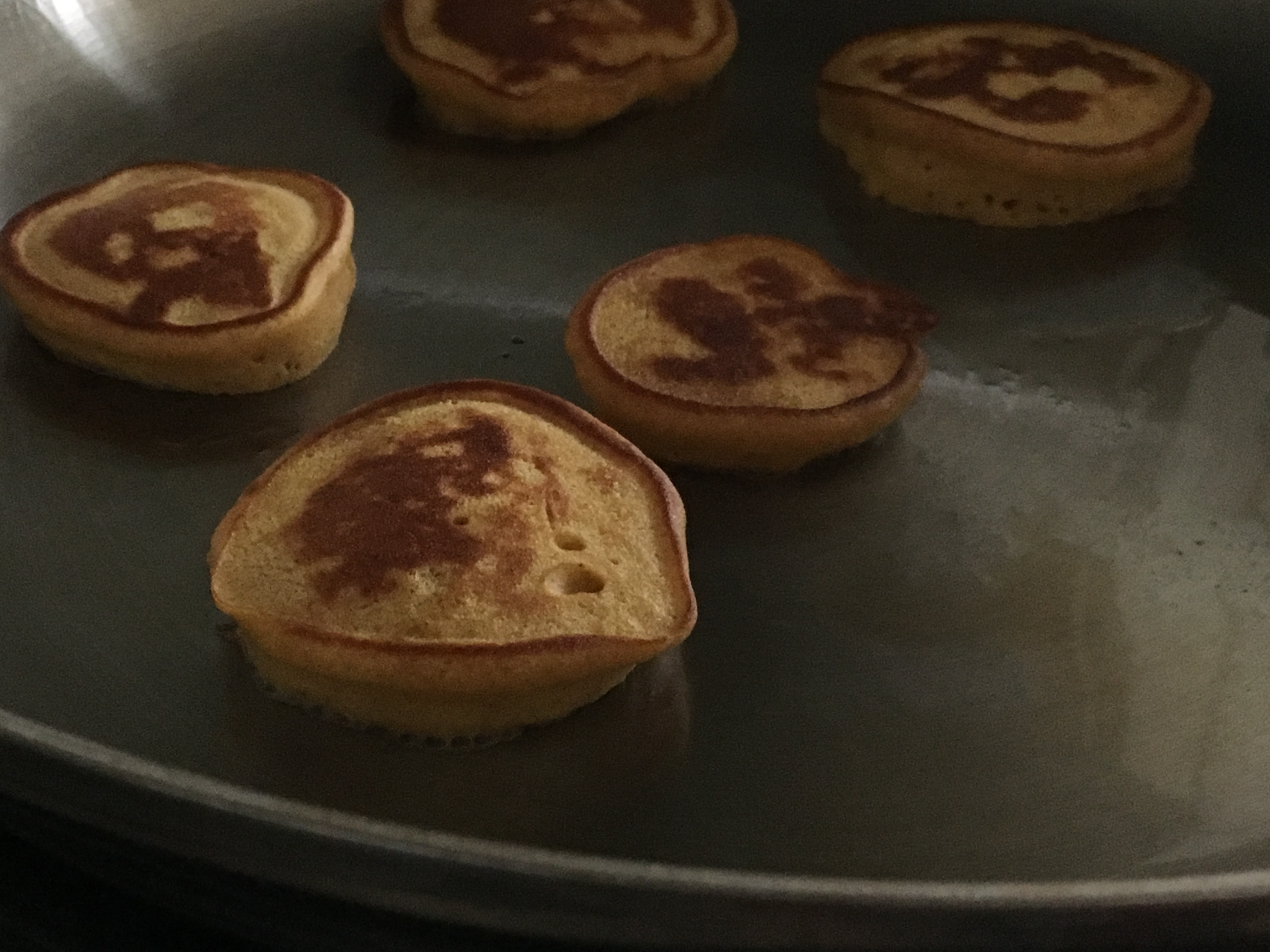 Now that you know my insane system, I'm going to bounce because it's almost time to get things going for this next weekend.  It's a little tricky because the weekend is a busy one and I may not get to do much prep.  We are celebrating my first born turning THREE (3!!) and my bestie is staying with us (!!!!!) and it's the Super Bowl!  Lots of stuffs, huh?!  Don't stress Elise, make a list.  And eat some kale.  That always helps.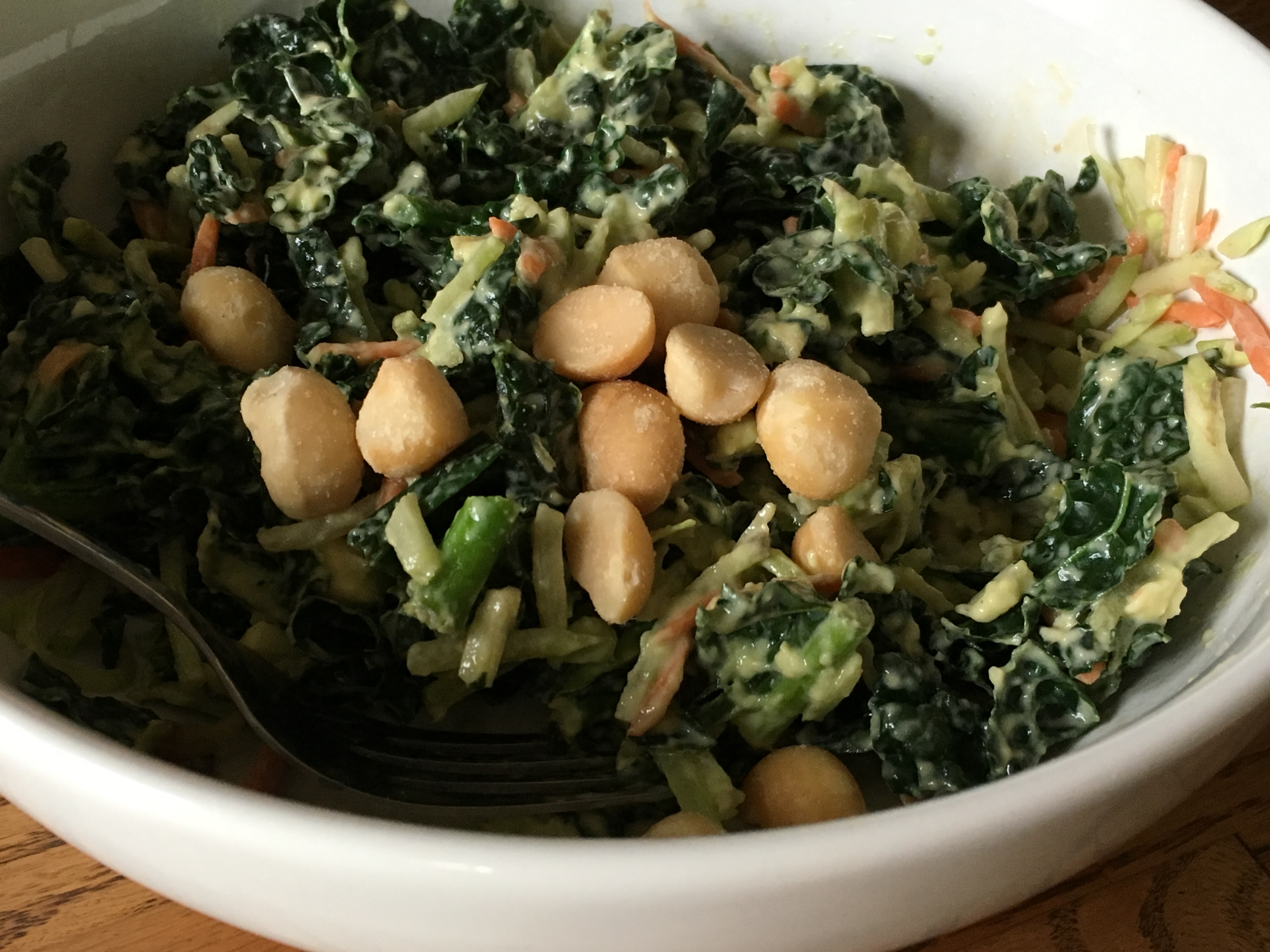 Macadamia nuts from Thrive Market for SO CHEAP.  They have been gracing my kale salads for the past few days (until I ran out) because what goes better with cruciferous greens and avo than buttery creamy nuts?!?