Here's the rest of the dinners I didn't get around to sharing on the last post…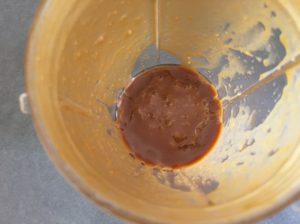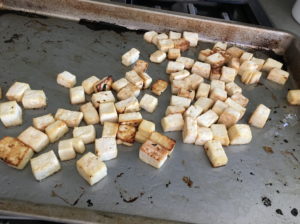 For this bowl I made a tamari miso sauce (we don't even have to use tamari anymore!) and roasted three blocks of firm pressed tofu.  We had a little extra tofu but two blocks doesn't cut it for us any more.  Both P and V eat tofu raw with gusto.  I put a little of the sauce on it before roasting it as a marinade, but mostly saved it for adding to the completed dish.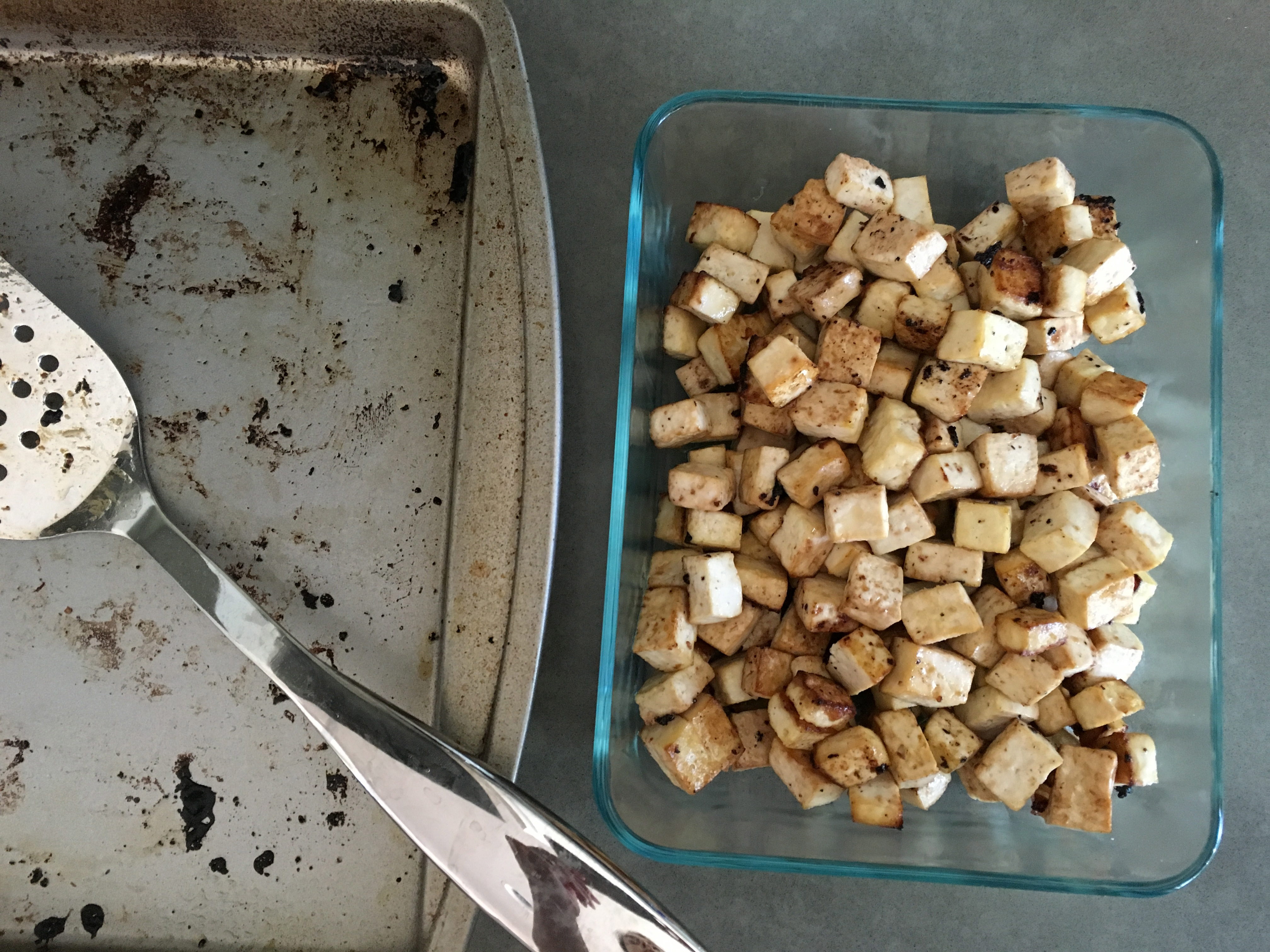 It's so weird to suddenly realize all the things P can eat now without worrying about wheat!  He won't have to drink sorghum beer in college.  He can play with play dough!  We can buy oats that aren't certified gluten free.  There are so many other things, but needless to say, this wheat thing opens up a TON of new options and makes life so much easier.  For the first time, I'm realizing what it's like for the rest of the world who can bring their kids places without pre-packing a bunch of food.  In Hawaii I wasn't super care free since we were still miles (and an ocean) from home.  But now that we are back in town, I'm loosening the reigns big time.  BBQs and friends' houses and farmer's market are so different now!  I still find myself reading labels because it's better to be safe than sorry, but it's new territory that feels cool and exciting.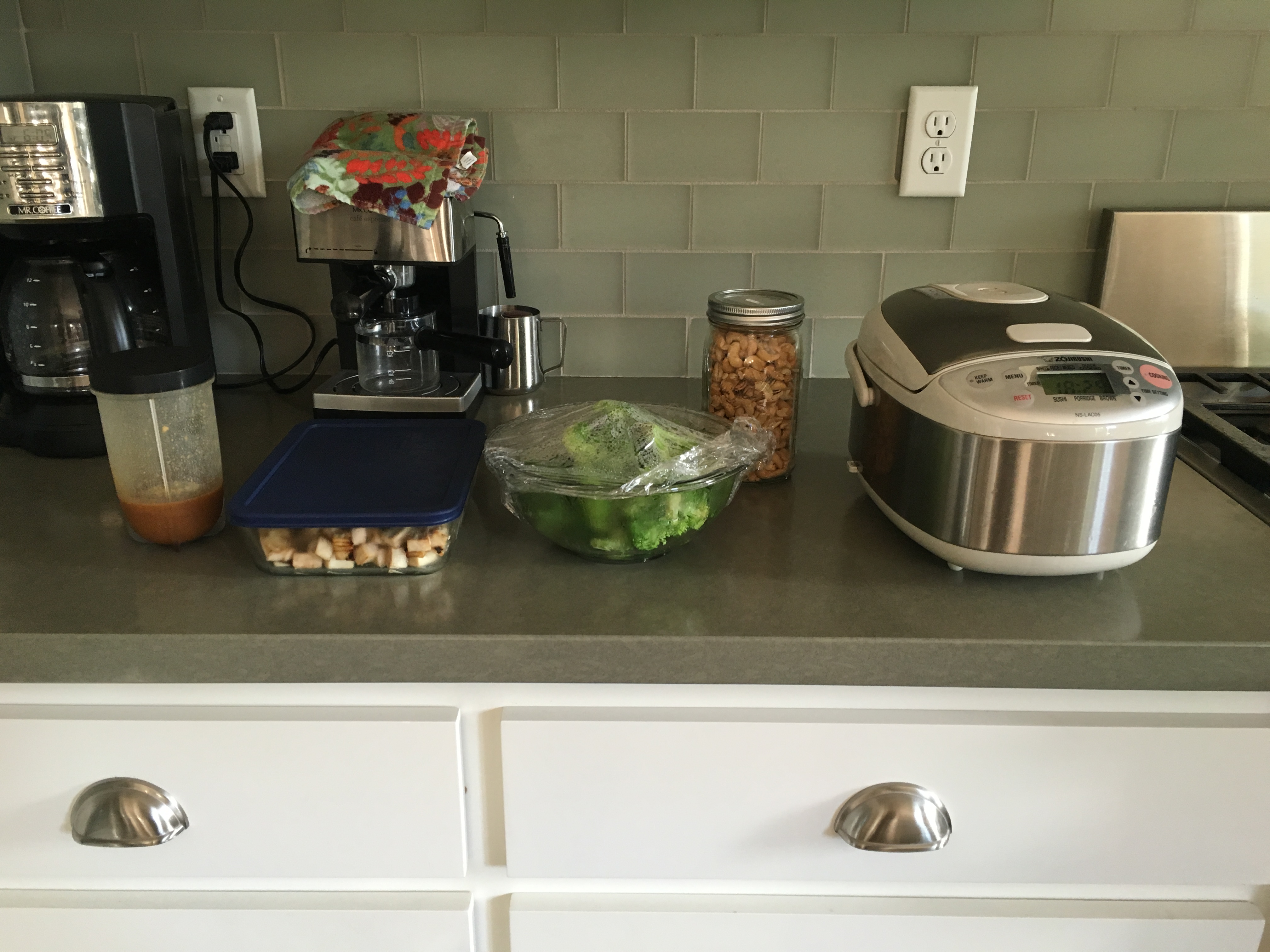 So I basically just added everything to a bowl when it was dinner time…steamed broccoli, wild rice, tofu, cashews, and miso sauce (the sauce recipe was from Gwyneth's book It's All Good).
All of us gave it two thumbs up.
Thursday's dinner was a kale and quinoa dish I invented on the fly.  I wasn't in the mood for the planned recipe (it was a salad with a miso dressing and I figured it was maybe overdoing the miso thing).  Instead, I made a sunbutter based sauce which I massaged into some kale before adding quinoa.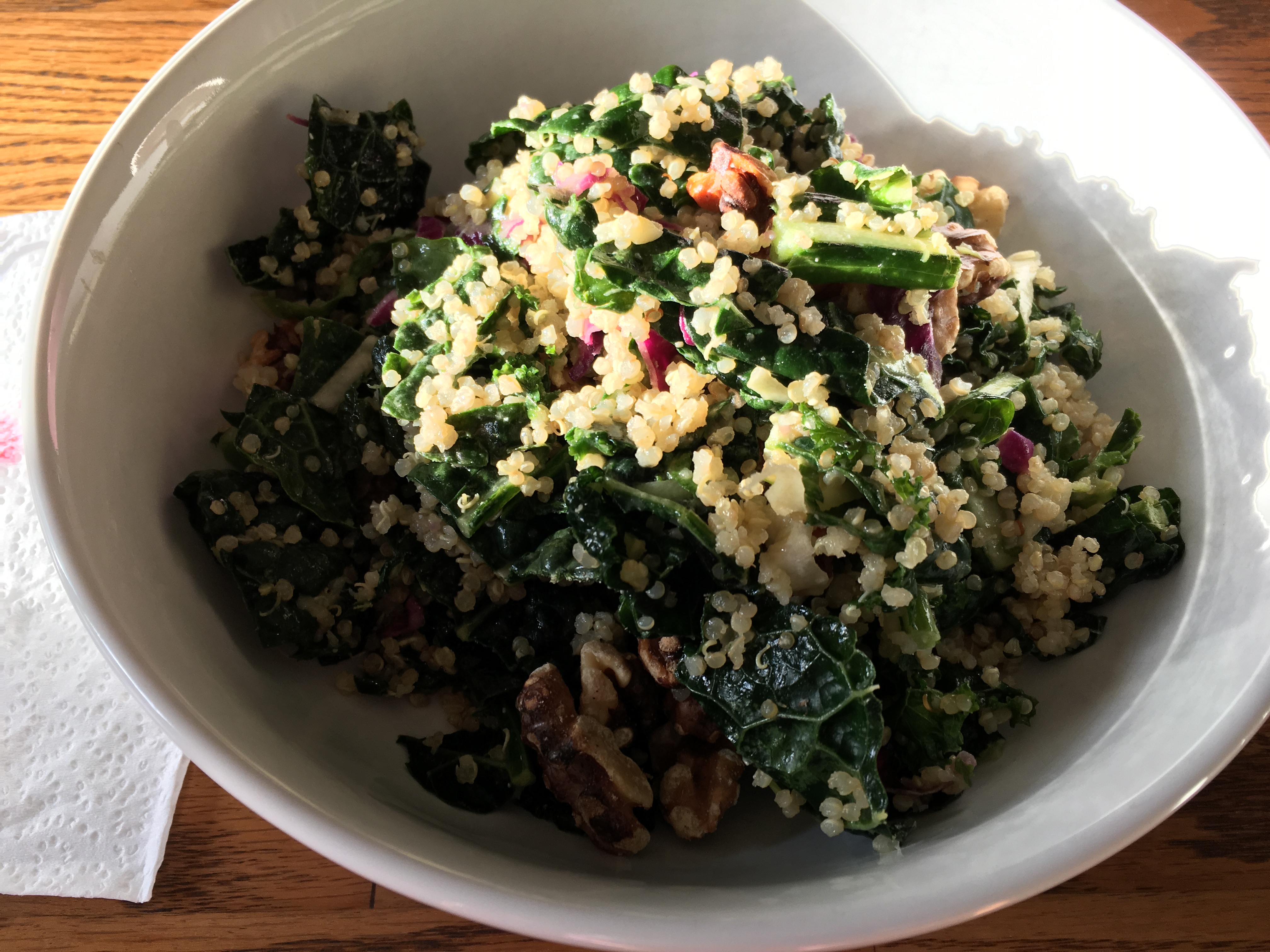 I roasted walnuts to add too.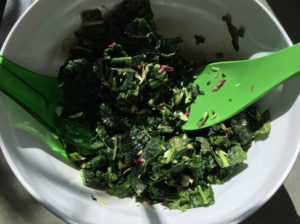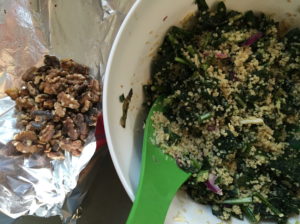 Threw it all together before serving.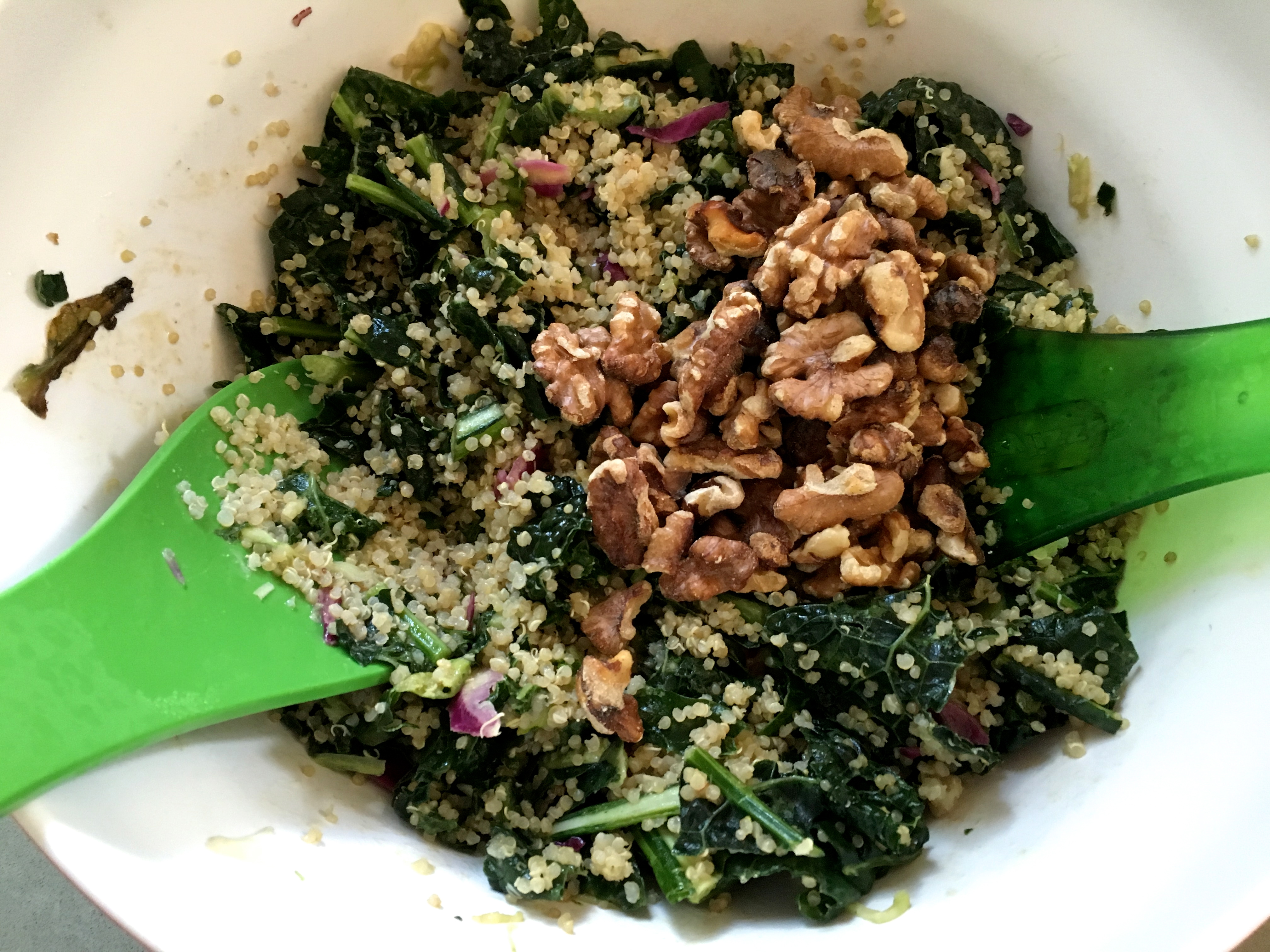 P makes such a mess when eating quinoa.  I swear it ends up in every nook and cranny of the dining area.  It's ridic.  He loves it though so I guess I shouldn't complain.  Whenever he asks what's for dinner and I tell him, he's always SO enthusiastic.  I pinch myself every time that I am lucky enough to have a kiddo who thinks broccoli, rice, and tofu are a treat.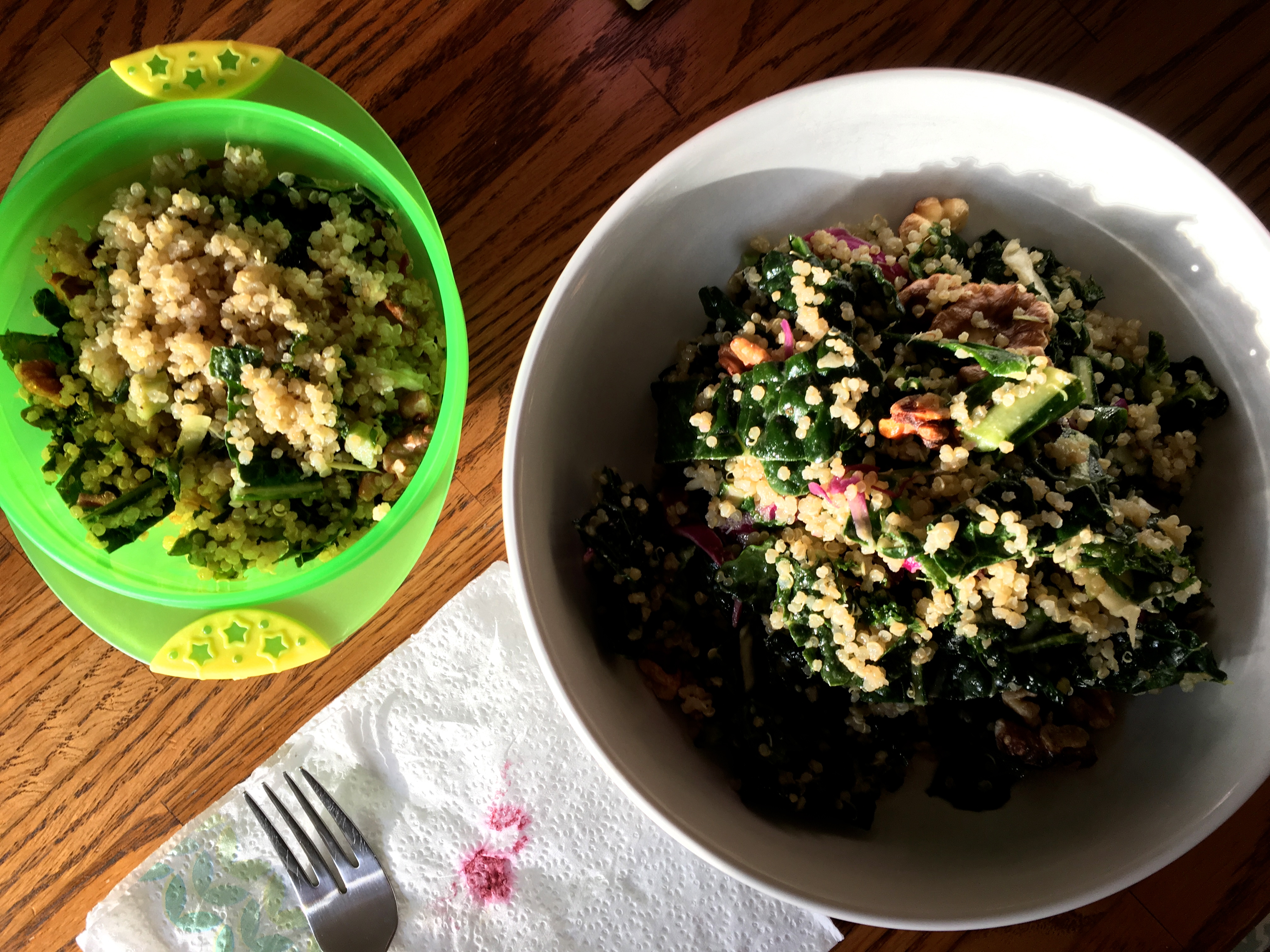 On Friday we had one of Kyle's coworkers over for dinner so I made four pounds of chicken.
I'm not even exaggerating.  V's favorite food at the moment is chicken.  She can't get enough of it.  I'm not sure how much she'd eat if I didn't cut her off.  Probably more than any 1 year old should.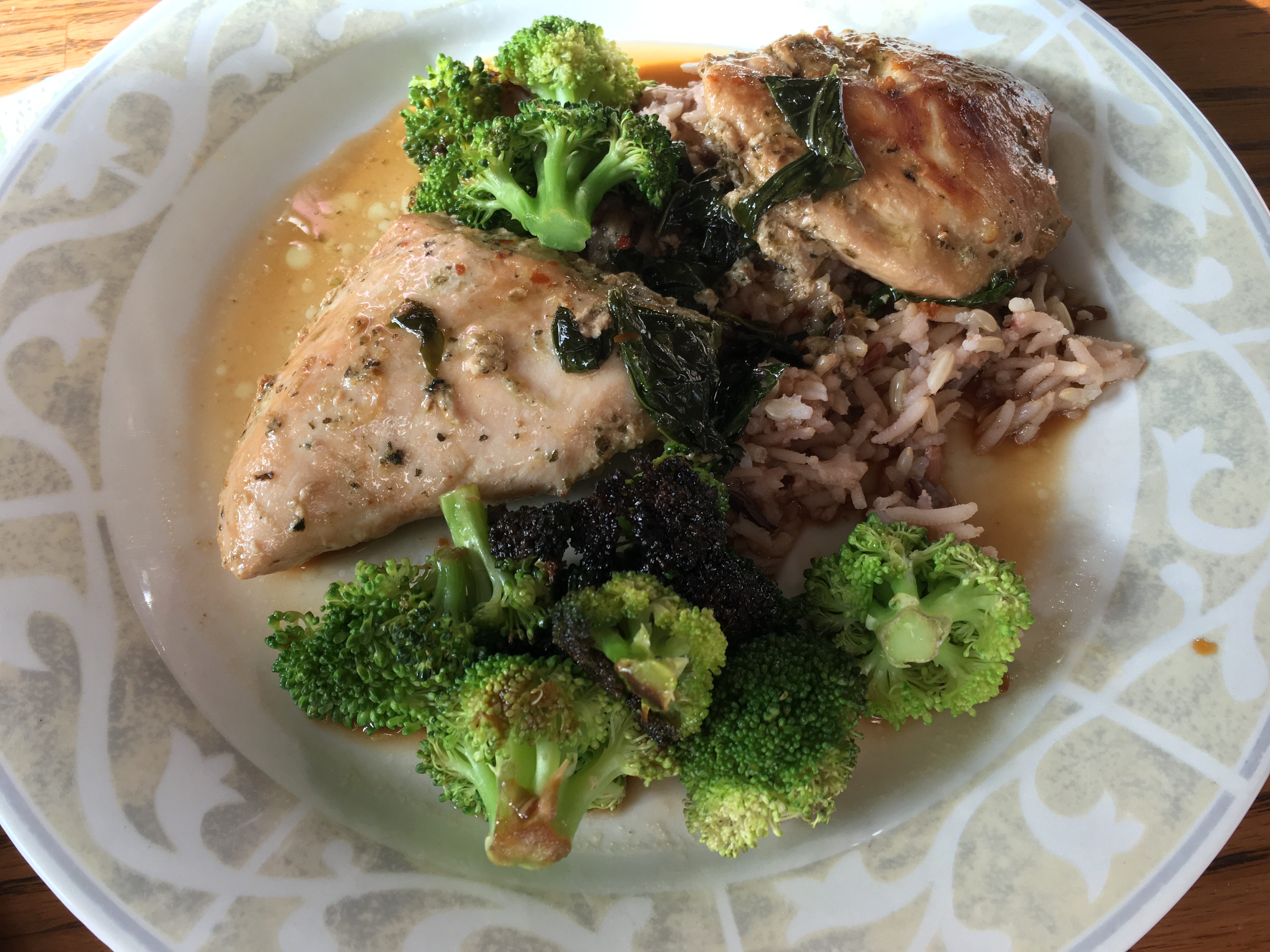 I used the thai lettuce cups recipe from America's Test Kitchen The Vegetarian Cookbook because I am all about basil at the moment.  Plus I wanted a solid recipe that I knew was a winner when having a guest over.  We've made it (with tofu) a handful of times so I know it's a winner.
I paired it with rice and broccoli – it was the only meat of the week (I'm veg for breakfast and lunch).
More random eats from the week.  Salads like this don't get old.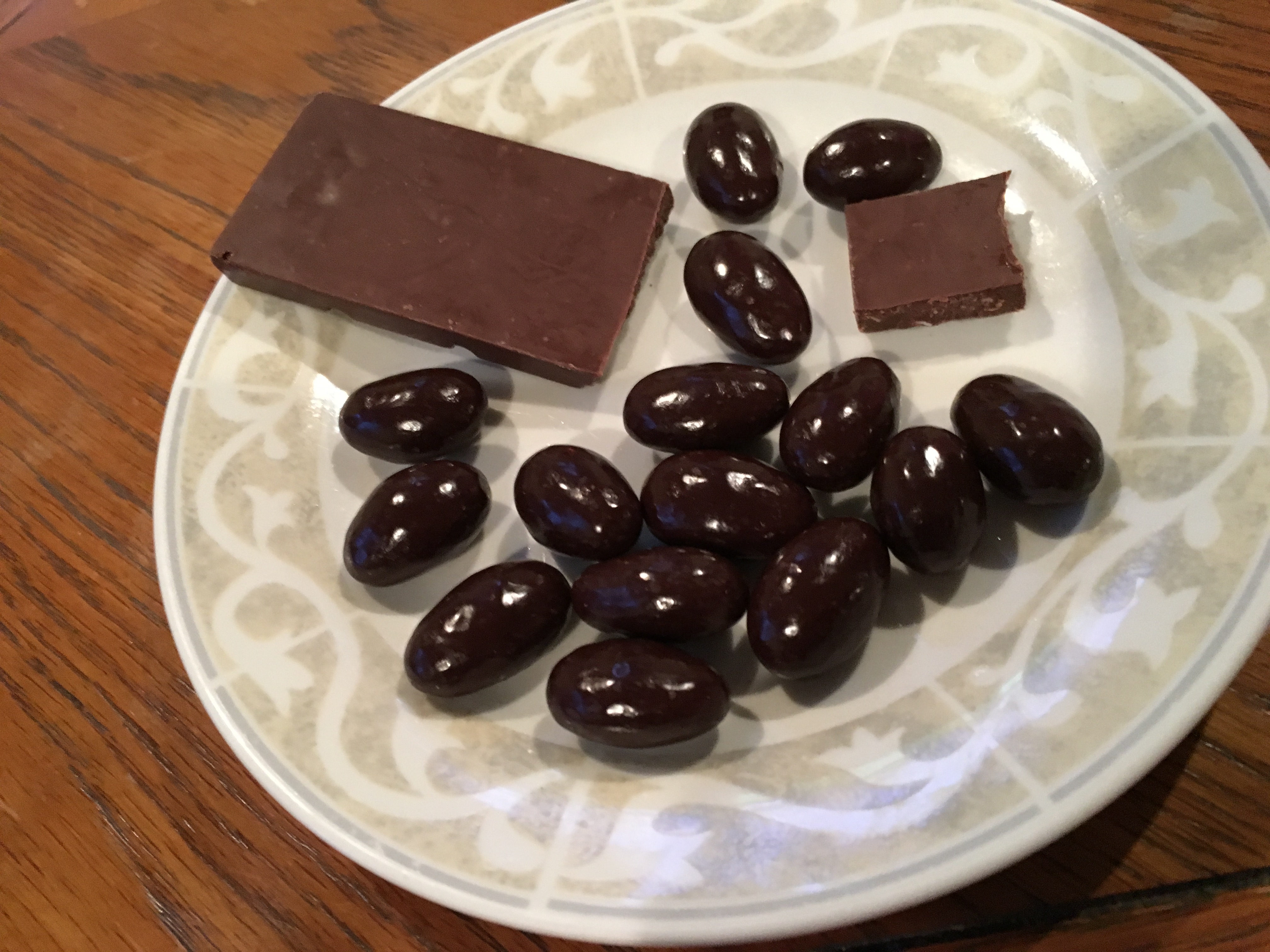 Dessert face.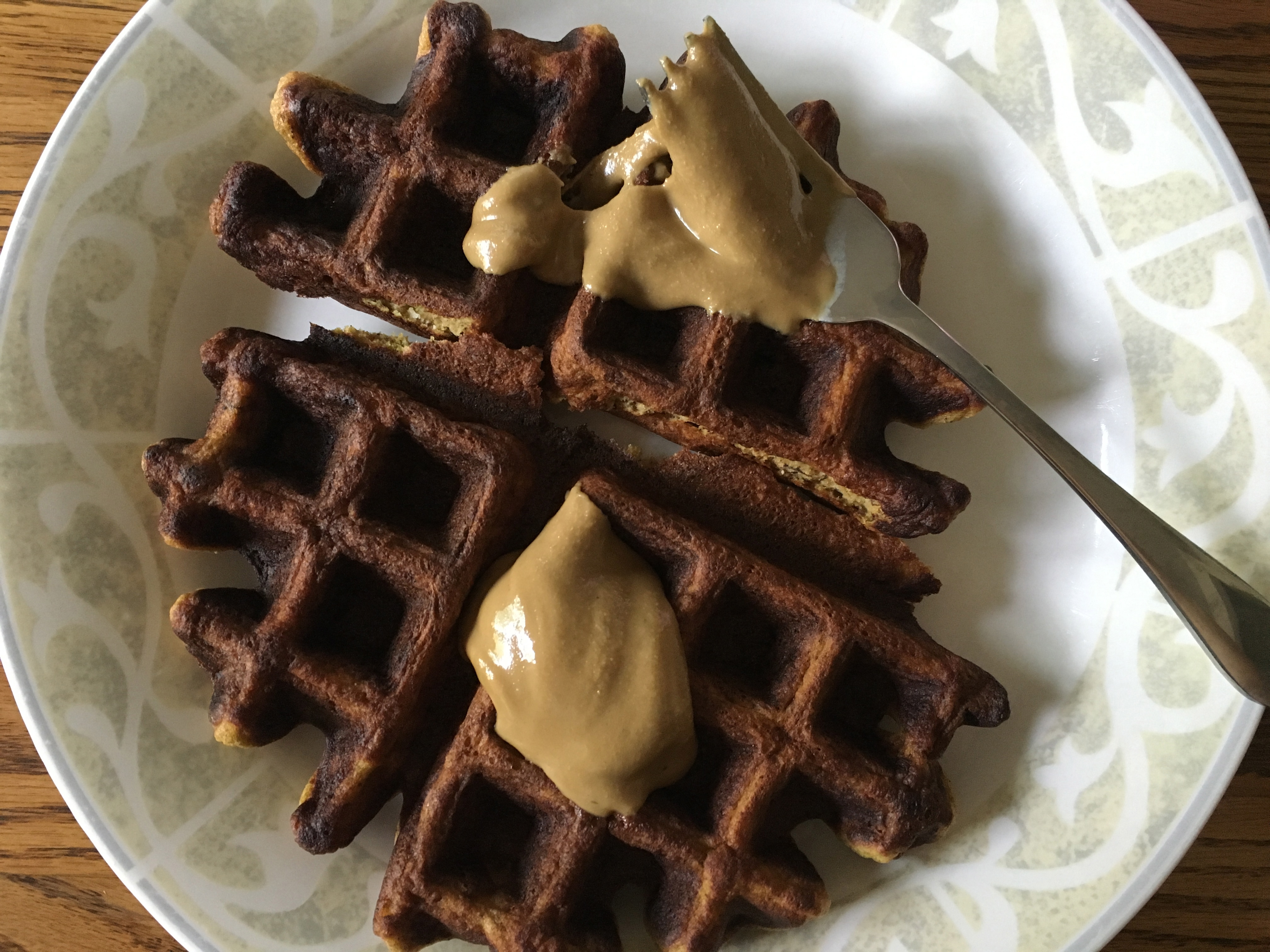 Waffle mania.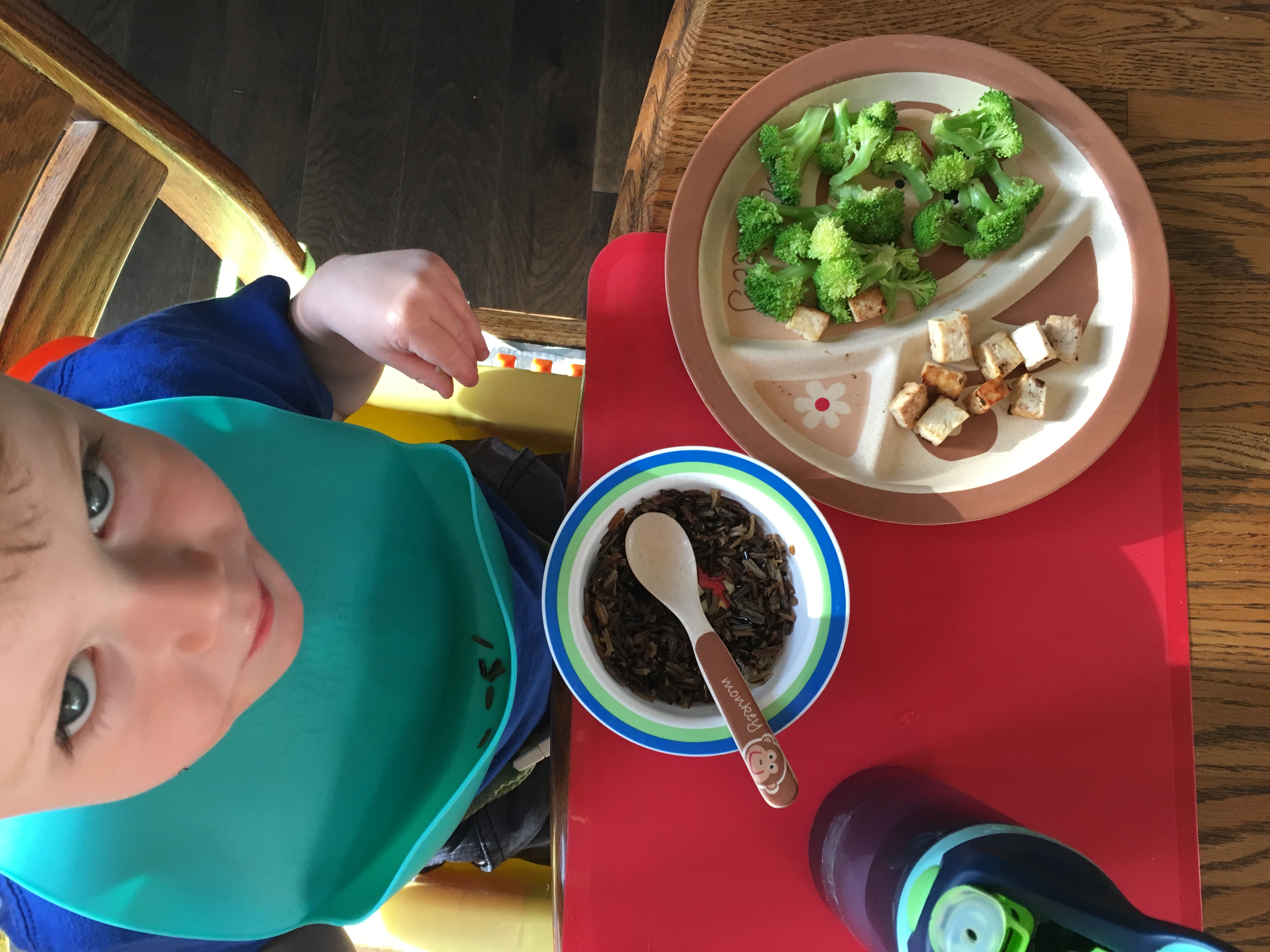 Sharing leftovers for lunch with my boy.  🙂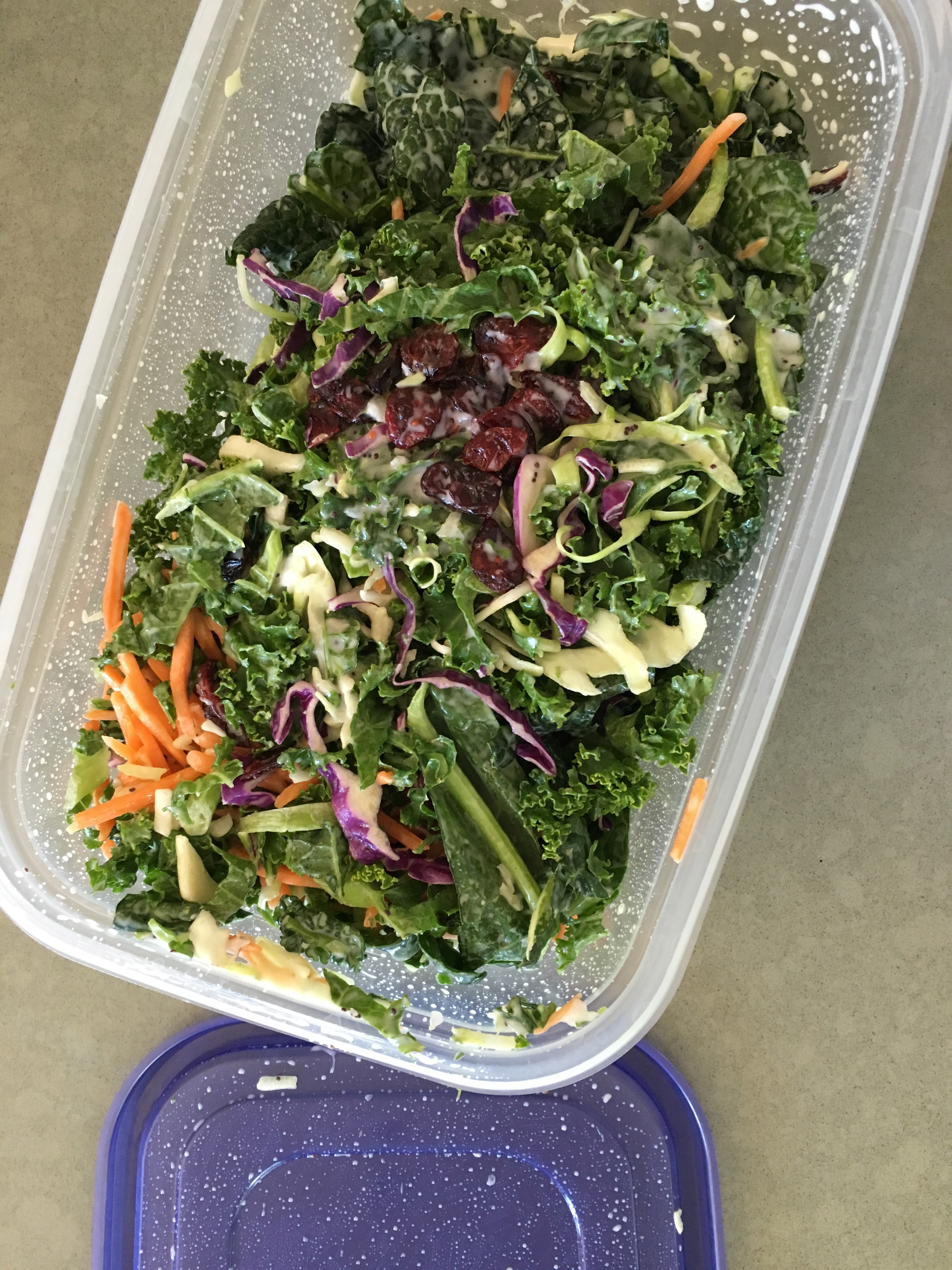 Salad prep.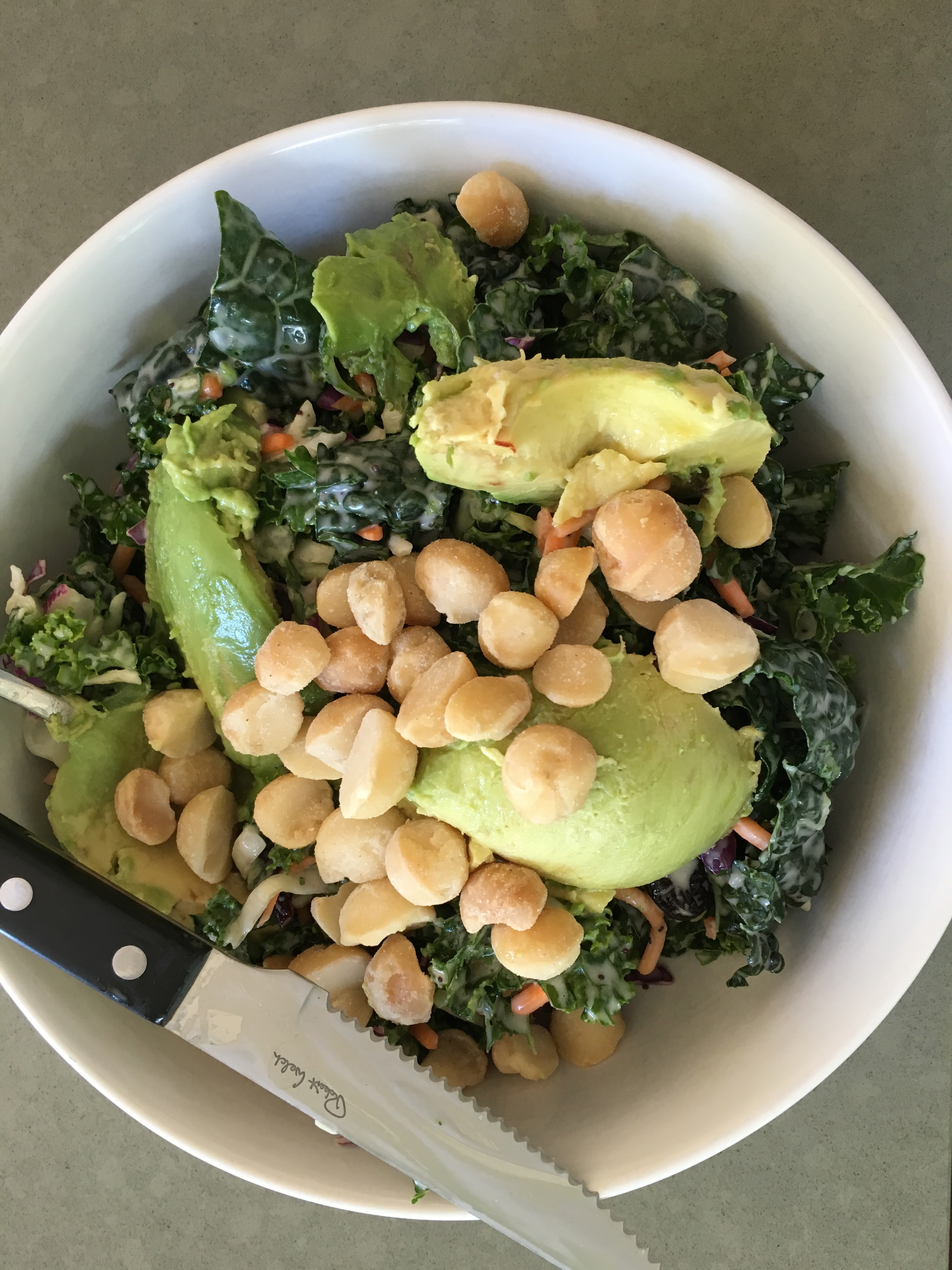 Macadamias for lyfe.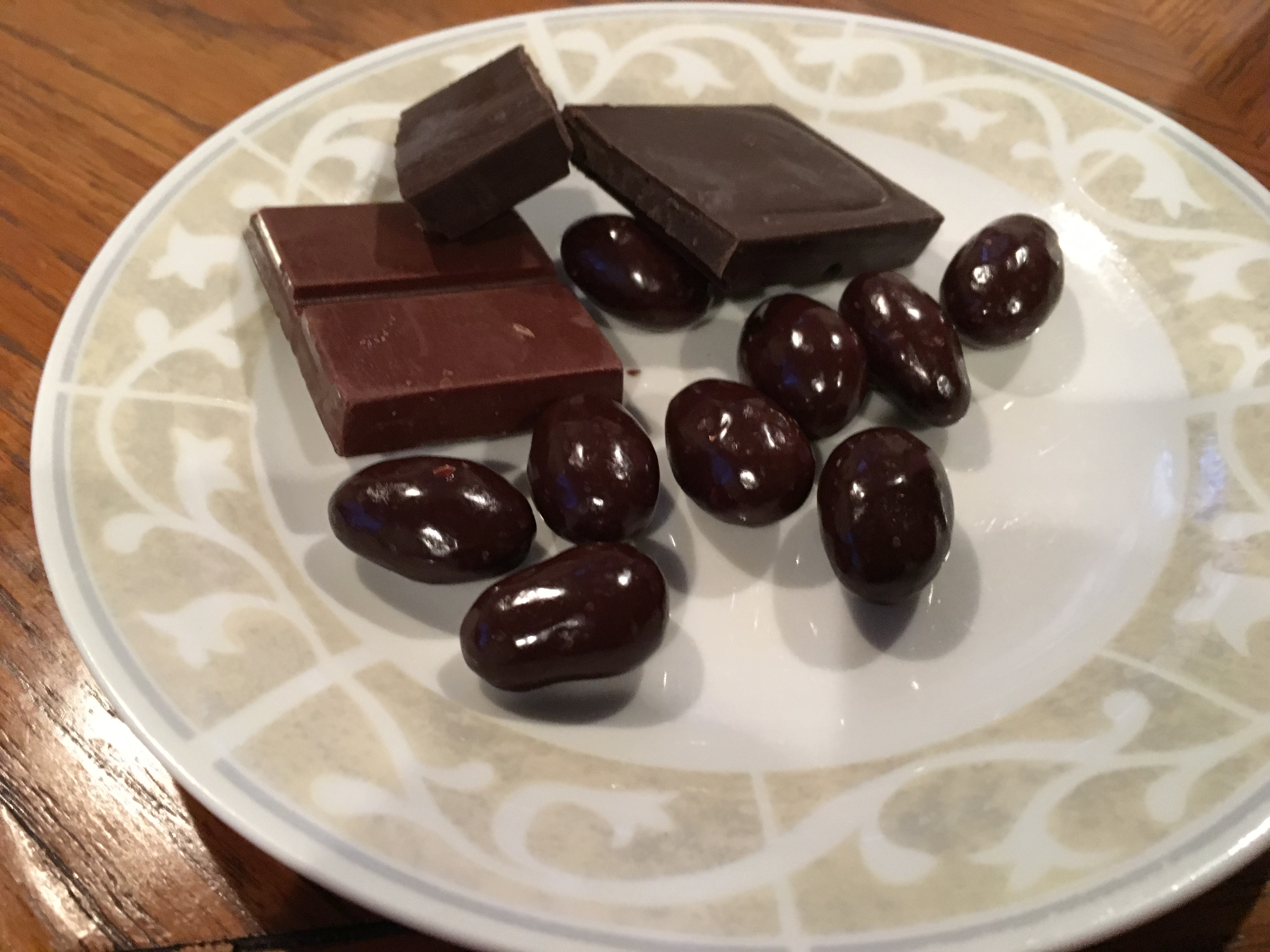 Just kidding, what I meant was, chocolate for lyfe.
Every time I make waffles and don't measure anything, they turn out perfect.  And every time I do it and try to measure things (to blog about), they aren't the same.  They're fine and all, but they are not the perfectly amazing ones I want to share.  UGHHHH.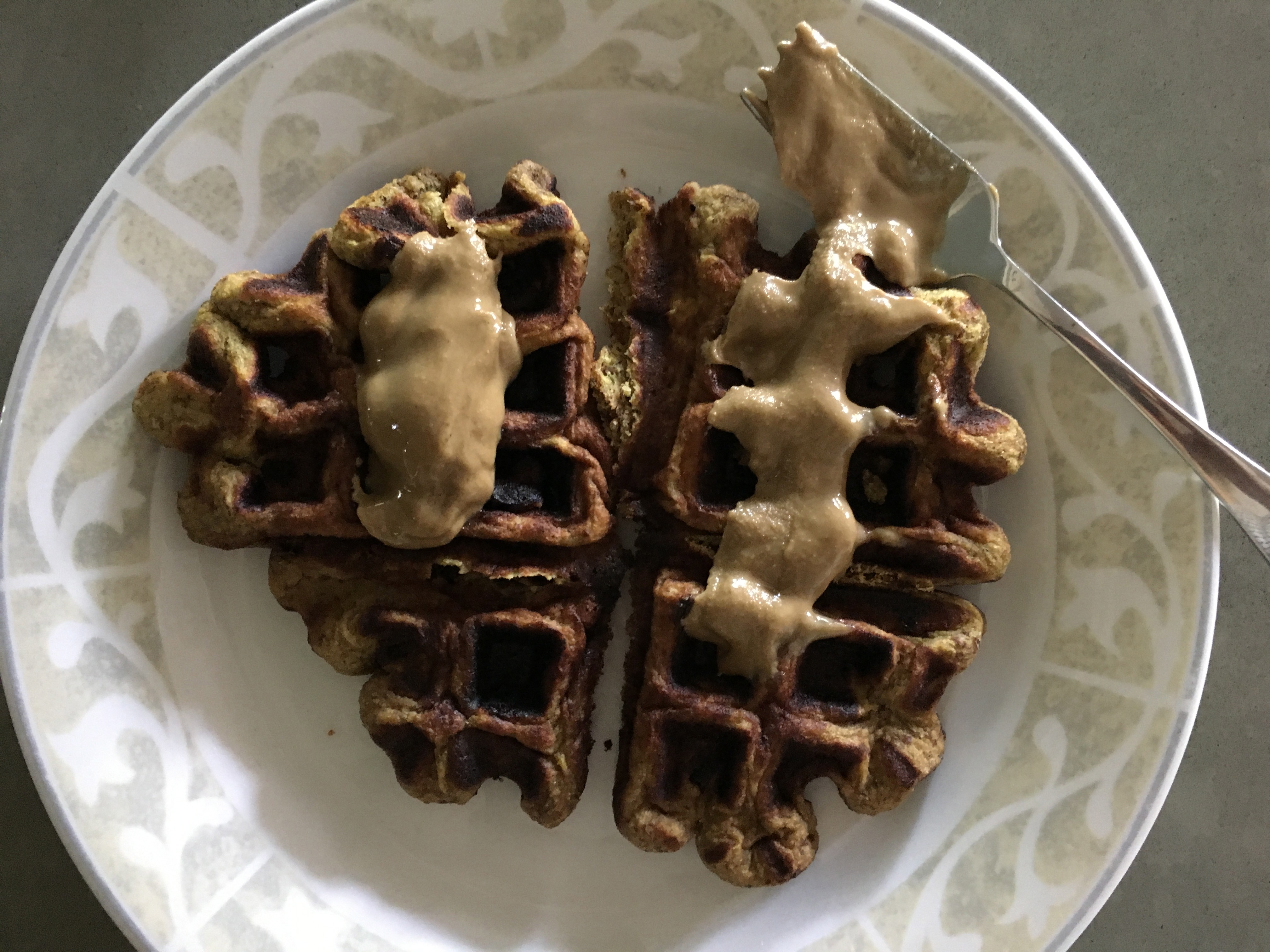 I'm sorry guys, I'm trying!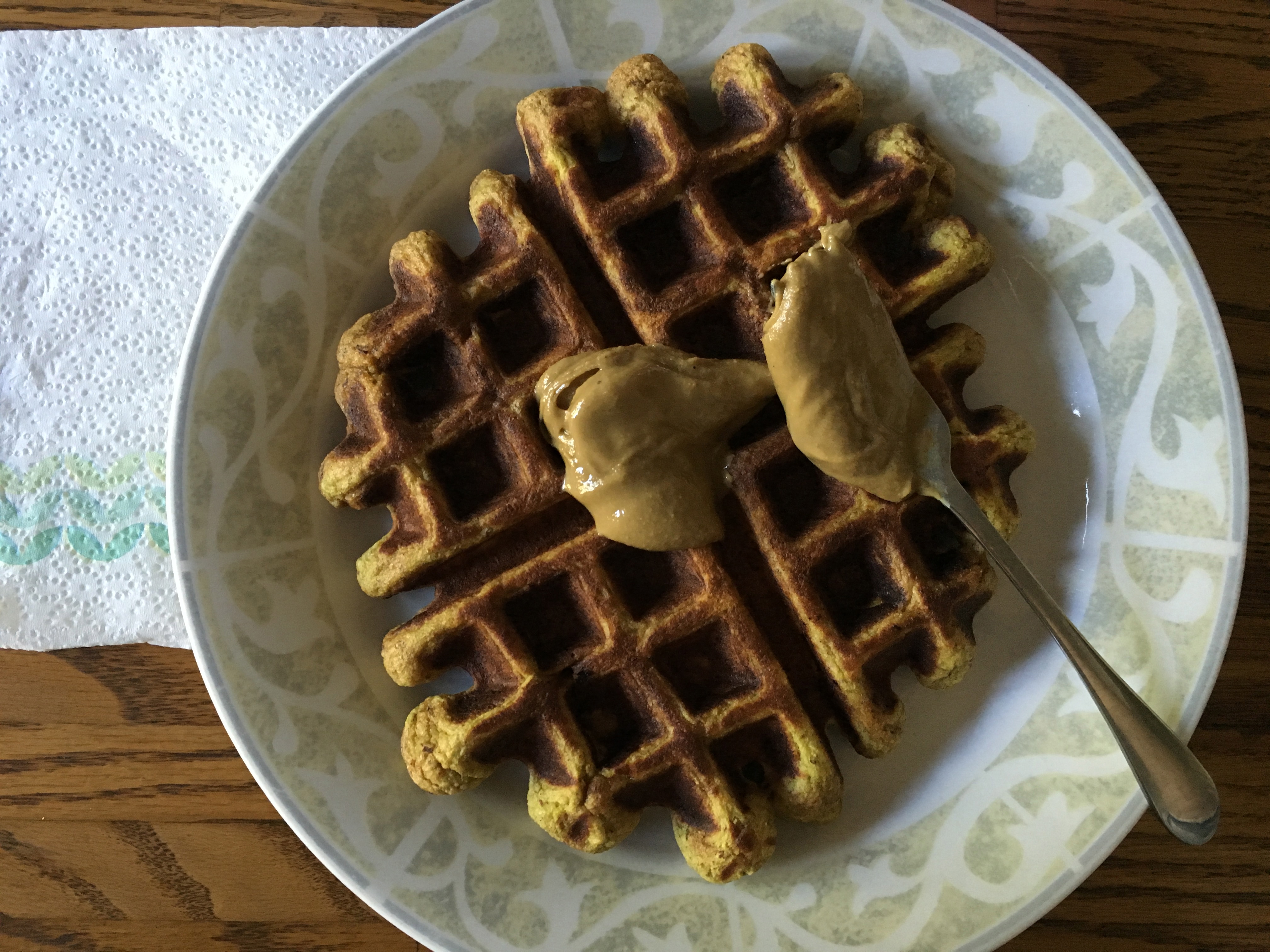 I use Vega vanilla protein powder and then top them with cashew or sun butter so there's no shortage of caloric oomph to hold me over.  Booya.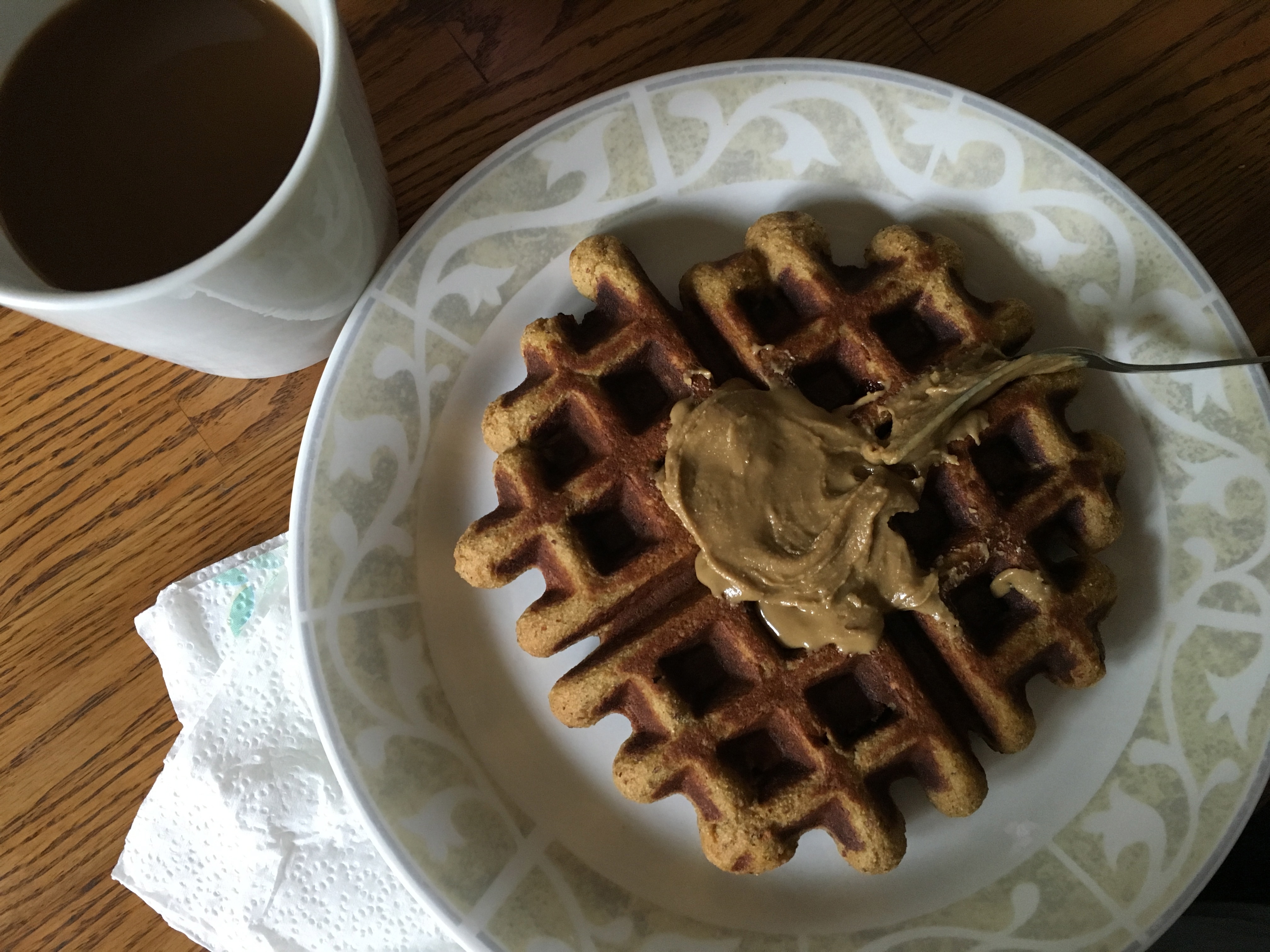 TJs cashew butter is salty and crazy good.  I recently added some to V's oatmeal too, so she has now cleared another tree nut as well.  I've tried almost every allergen with her thus far, save sesame and peanuts.  I'm too scared and don't quite see the point.  She may have inadvertently been exposed to sesame in Hawaii when sharing some of my food, but I'm not sure.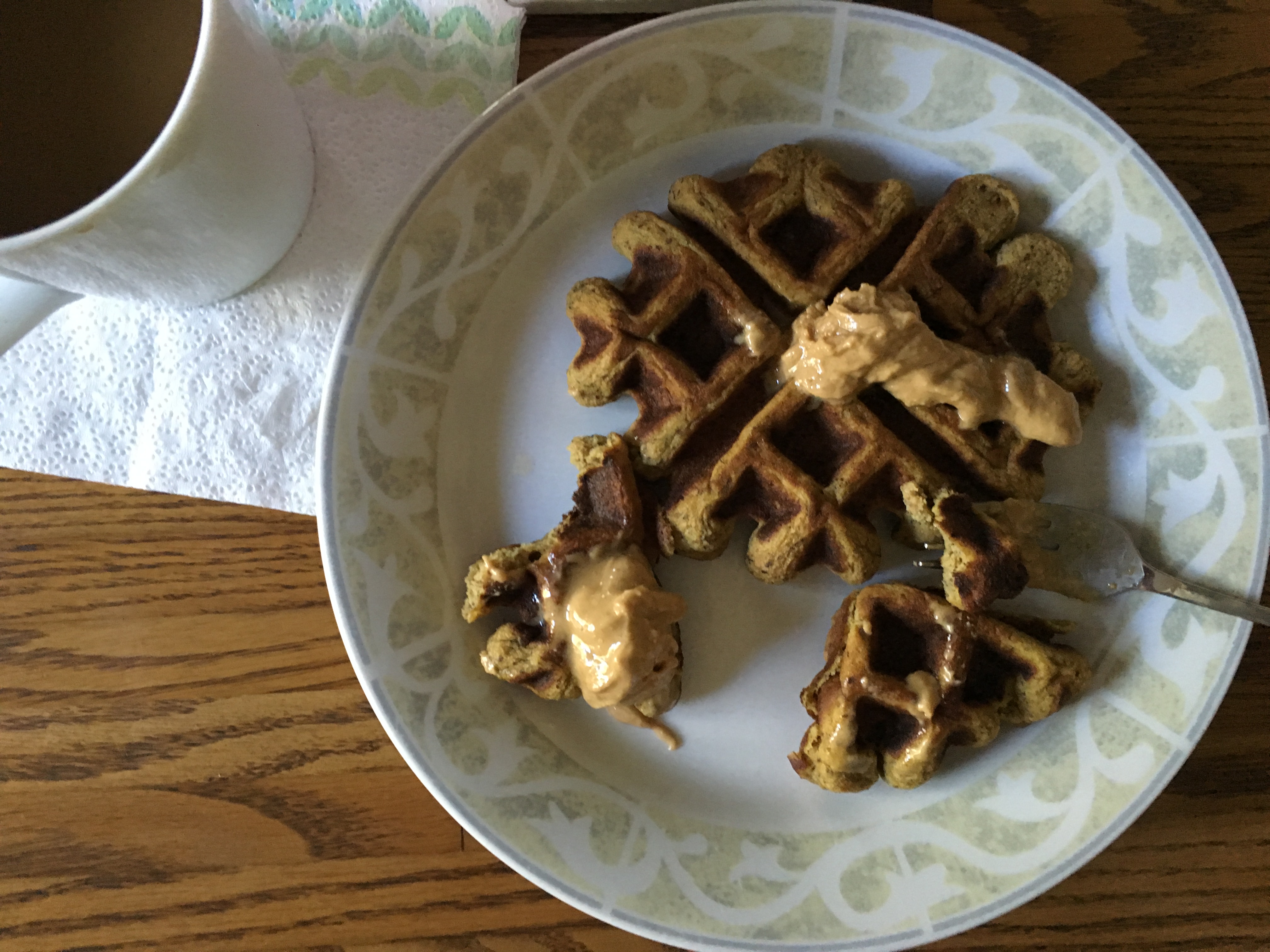 You have to be careful with cashews (and it's butter) though because they often use peanut oil to roast them and make the butter.  Huge area for error with allergy kids!  I know Costco's roasted salted cashews have peanut oil in them.  TJs cashew butter has sunflower oil and almonds in it, but no peanuts, so it's safe for P.  Just be sure you check labels if it matters for you!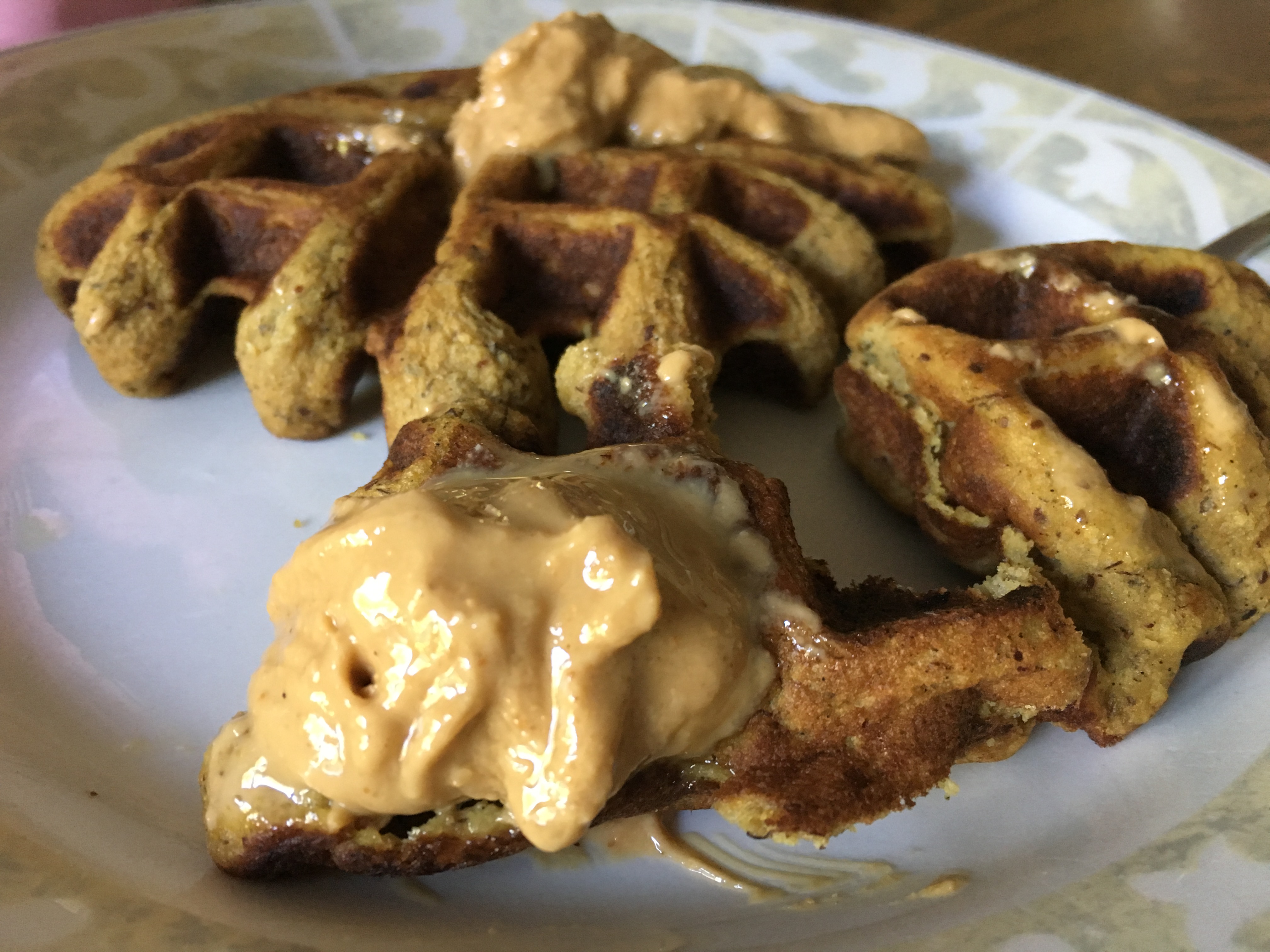 Still in that Maui state of mind…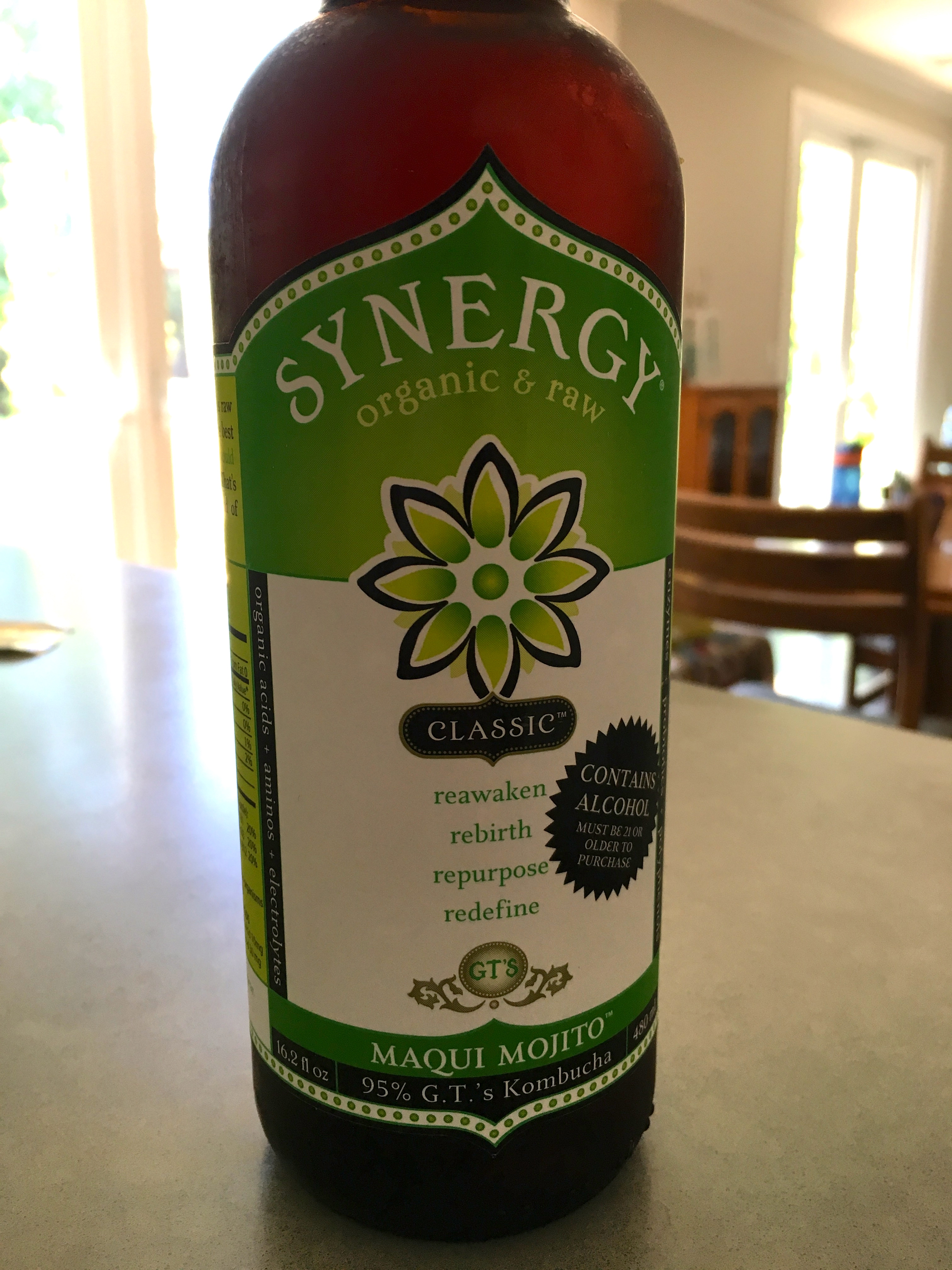 I wish.