I started this post in August…back when it was still summer and zucchini was the "it" squash.  Pumpkin has since taken over the food blog scene because fall has that effect even though it's still 90+ degrees here.  #basic.  October is the best month of all months so pumpkin patches and hay rides are a week away.  Sooooo predictable.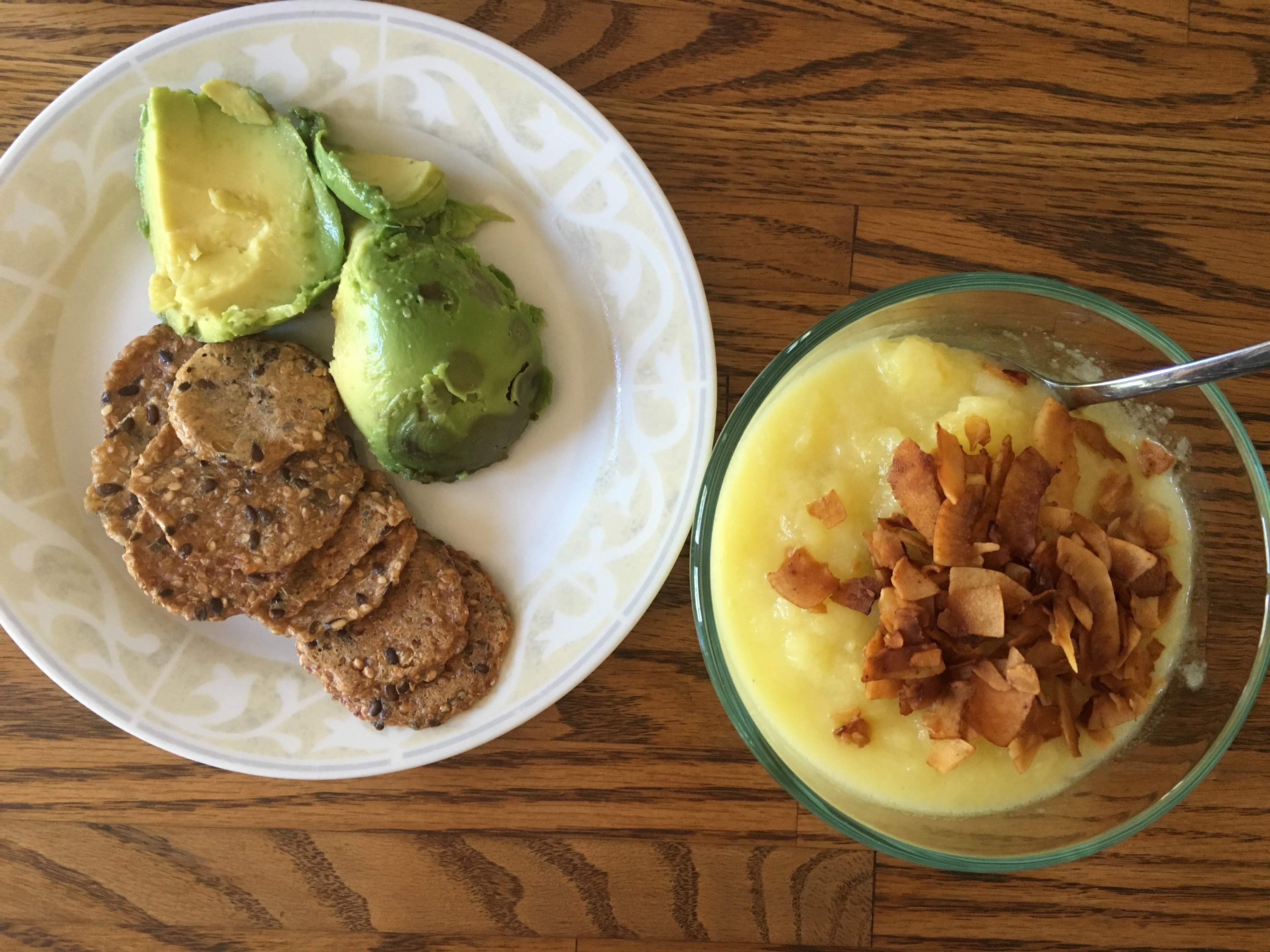 Two zucchini recipes of Heidi's have been on my radar: this Thai soup and this buttermilk soup.  Both are fairly simple, but since Kyle doesn't like zucchini, it's kinda like what's the point?
But then P was in the kitchen with me making a pasta salad for a pot luck and he wanted to keep cooking after we were done….and so I asked him what he wanted to make…and he said soup!  In the past, he hasn't really liked eating soup that's very brothy and has only recently come around on it, but he "pretend cooks" soup ALL THE TIME.  So I asked what kind of soup he wanted to make and (looking at three HUMONGOUS squash on the counter) he said zucchini!  So I said SURE!  Let's do it buddy!  And so we did.  And we were all Gwyneth Paltrow-esque in that we grew our own veggies, then chopped them up, simmered them in Earth Balance and olive oil, added a cup of coconut milk, salt and pepper, and pureed it, and ate it for lunch an hour later.  Oh, and he wanted his topped in bacon, because…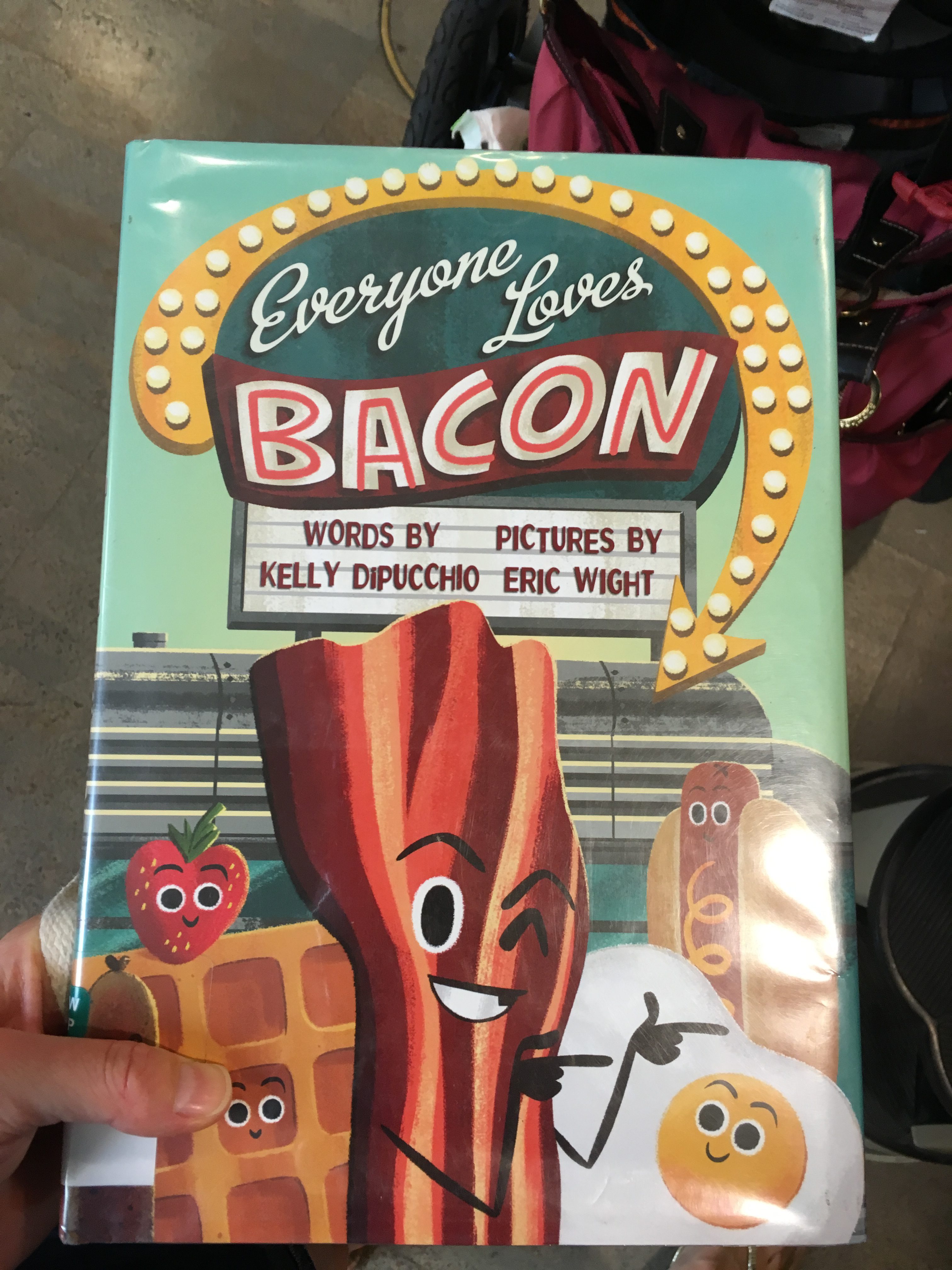 Everyone Loves Bacon.
I can't believe that's a real book, but we got it from the library because it's hilarious that it exists.
Anyway, the soup was great.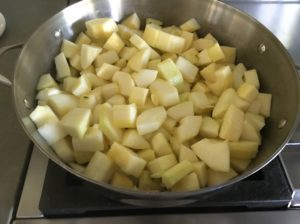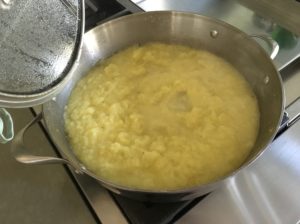 I used a hand blender once it was all softened and it made a creamy dreamy base that can go in any direction (see the two links above!).  Which is why I froze a few jars of it after the three of us (not Kyle) had had our share for lunch.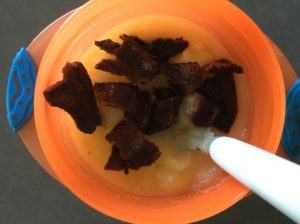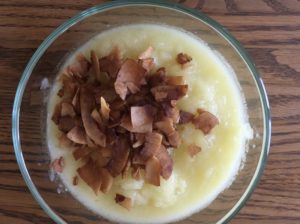 Mine had coconut bacon on top, but I made some (real) bacon for P in the oven because he asked approximately 48903867 times for it.  He instructed me on how to make the soup (which I followed almost 100% – we didn't have potatoes) which makes me think he has some chef tendencies in him.  Recipe development at the age of 3 seems impressive to me, but I'm biased, obviously. If given the chance, he might top every dish in bacon.  😉
The portions I froze (in three different mason jars) I'm treating as blank canvases, which I can doctor up using either of Heidi's recipes…or a different one entirely.  And the best part of all, is that when I go to make them, most of the heavy lifting is already done so it will be speedy!  Freezing it plain is the perfect solution to using up a ton of zucchini (when your partner doesn't like zucchini!) and not committing to one specific recipe.  Pretty stoked about this.  And I never would have done it had P not suggested it!  Good idea buddy!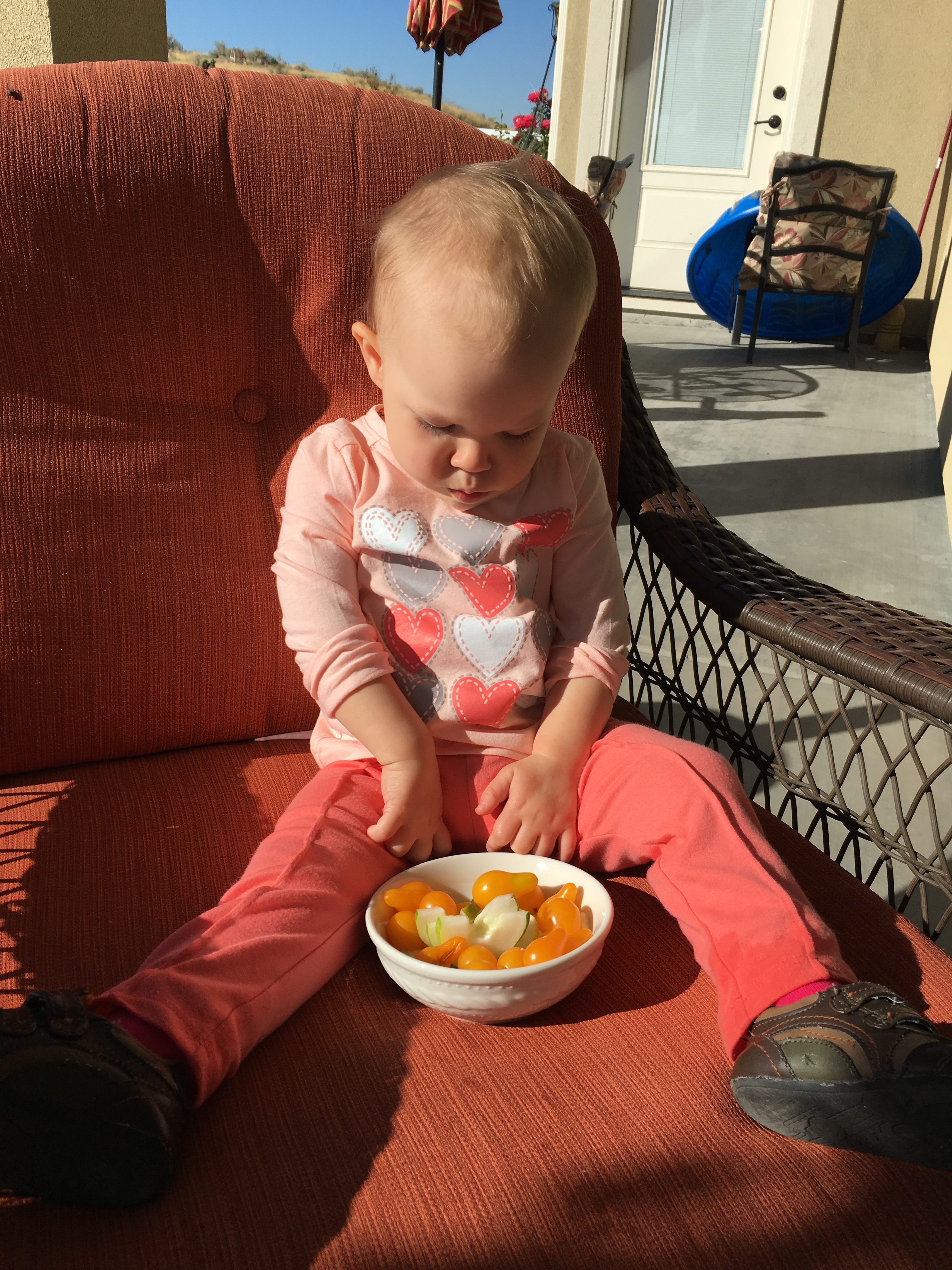 I'm pretty lucky that we have the ability to grow lots of stuff on our own (hooray for our hippie ag town!) because I think it's one of the reasons they are such veg-heads.  Produce makes up 90% of their (MASSIVE) diets.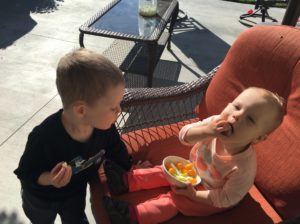 ^ They cleaned house when it came to the cucumbers and tomatoes from grandma and bumpa's garden