I have been living off salads, but not all are of the lettuce variety.  Broccoli and cauliflower are a-okay to fill in when greens are low.  A while ago I was staring into the fridge with slim pickins looking back at me so I opened the freezer aaaaand…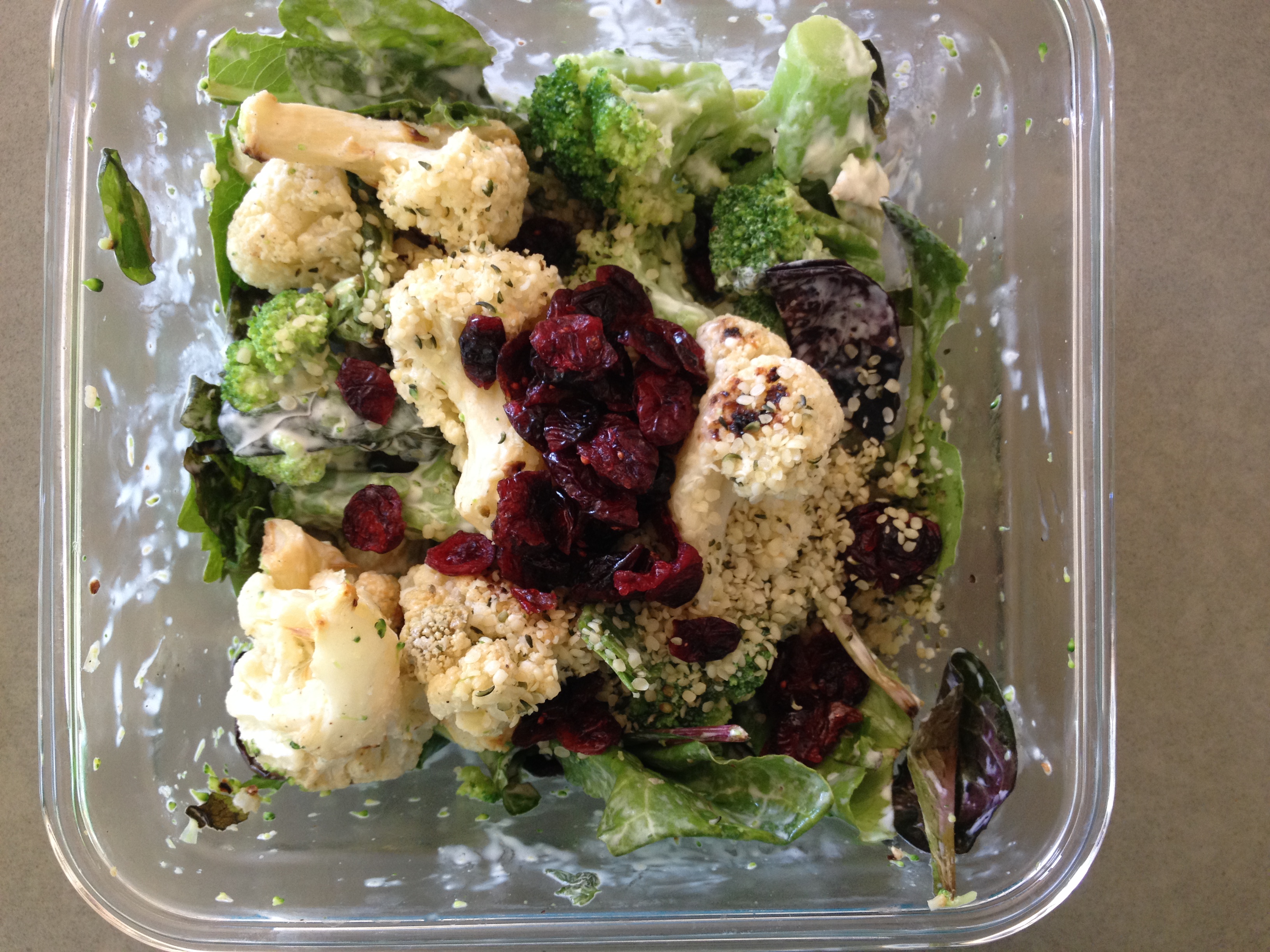 Broccoli!  Cauliflower!  I tossed them with the measly greens from the garden, hemp seeds, and dried cranberries.
And then we add in…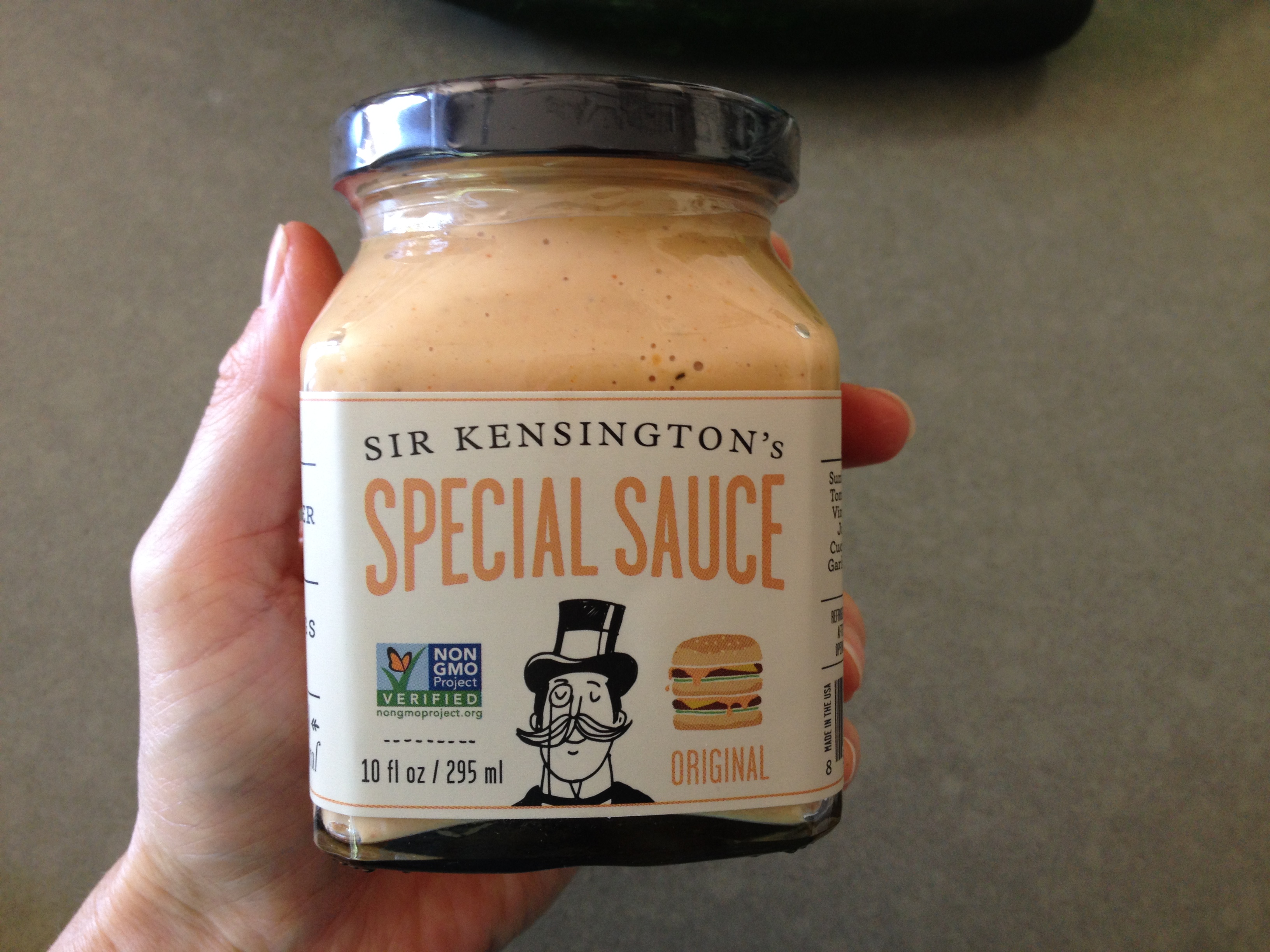 MAYO on steroids!
Oh.  My,  Gosh.
Pardon the hyperbole but duuuuuuuude.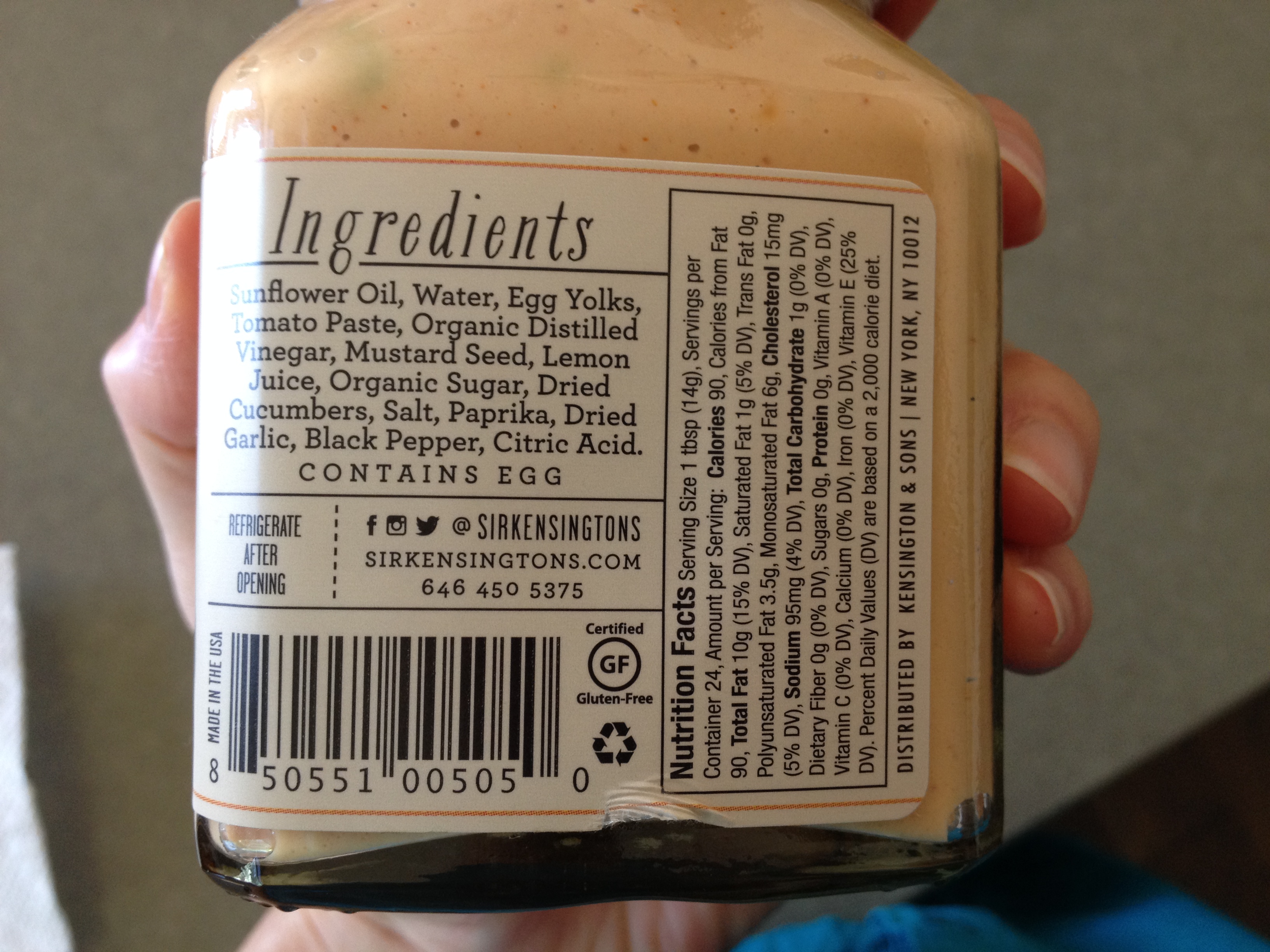 Sir Kensington's products were on sale at Nugget a few weeks ago (2 for $5 which is basically 2 for the price of 1) and I'd been eyeing them for a while, so naturally I jumped at the chance to get them for cheap.  [They are now offered online at Thrive Market FYI]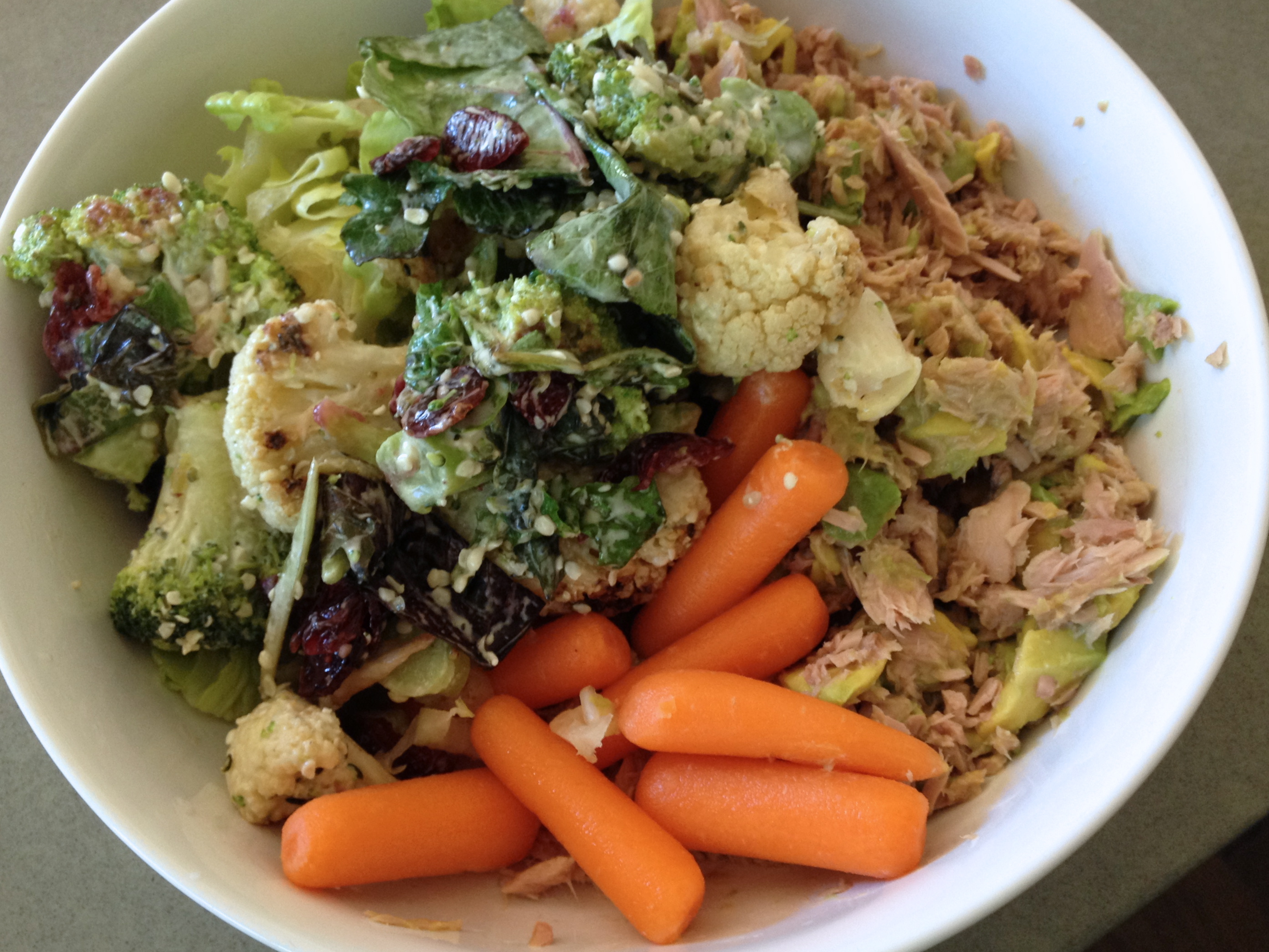 So anyway, I have essentially been dumping this all over everything lately.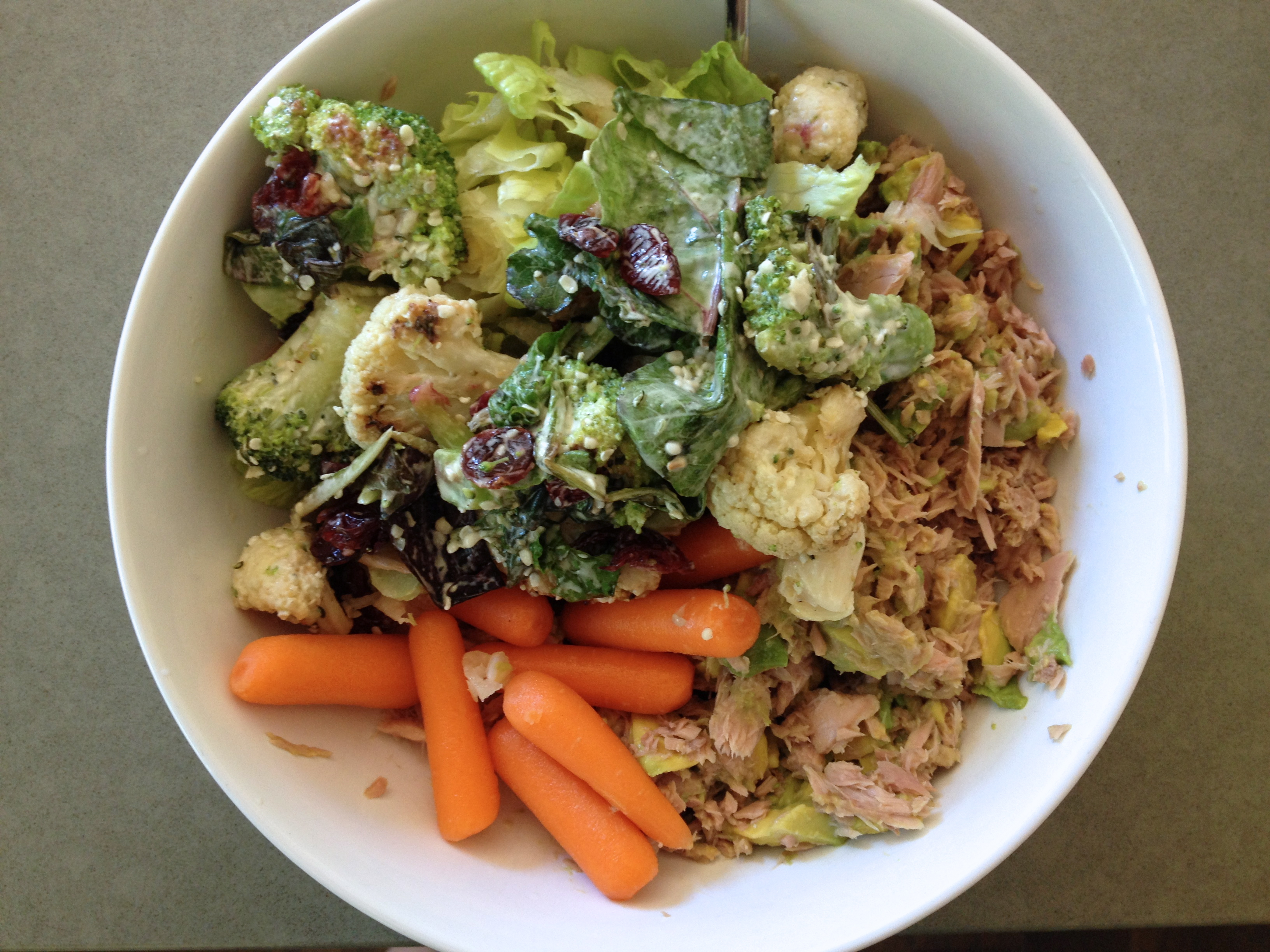 Tuna salad is never going to be the same again.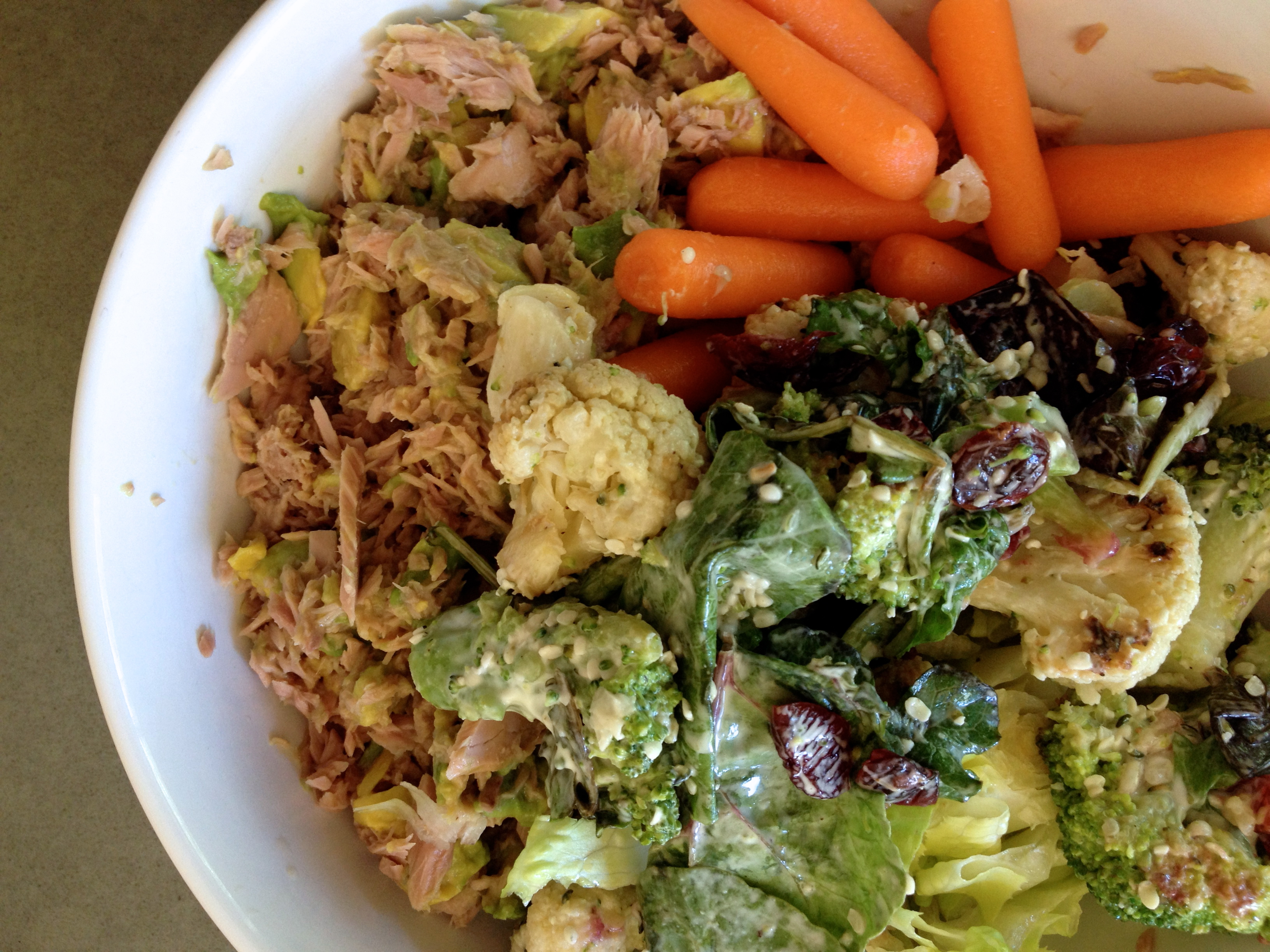 Has anyone tried Sir Kensington's flavored mayonnaises?  They have chipotle and sriracha flavored mayo!!!  Those are next at bat for sure.  Baseball reference?  What the?!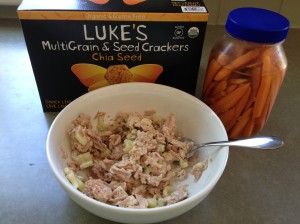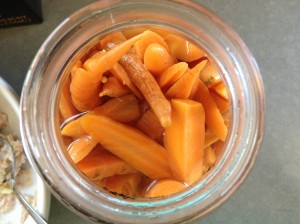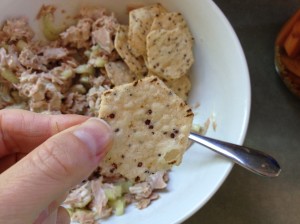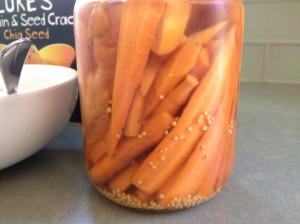 More new stuff!  The above Luke's chia see multigrain & seed crackers are allergy friendly (as in safe for my little guy).  Plus they are packed with quality ingredients that I actually want to give my son (and eat myself, duh).
They aren't very "cracker" like though.  I was surprised when I opened them and saw that they looked like chips.  They don't taste totally chip like, though.  They are like a cracker chip hybrid.  Hard to describe.  They are smallish and not too salty, so those points are a wash in terms of binge-ability.  And unlike corn chips – which give me regurg when not eaten in moderation – I can enjoy these plentifully without angering my esophagus.  Anyway, flavor wise they are good!  Light and seedy and yummy!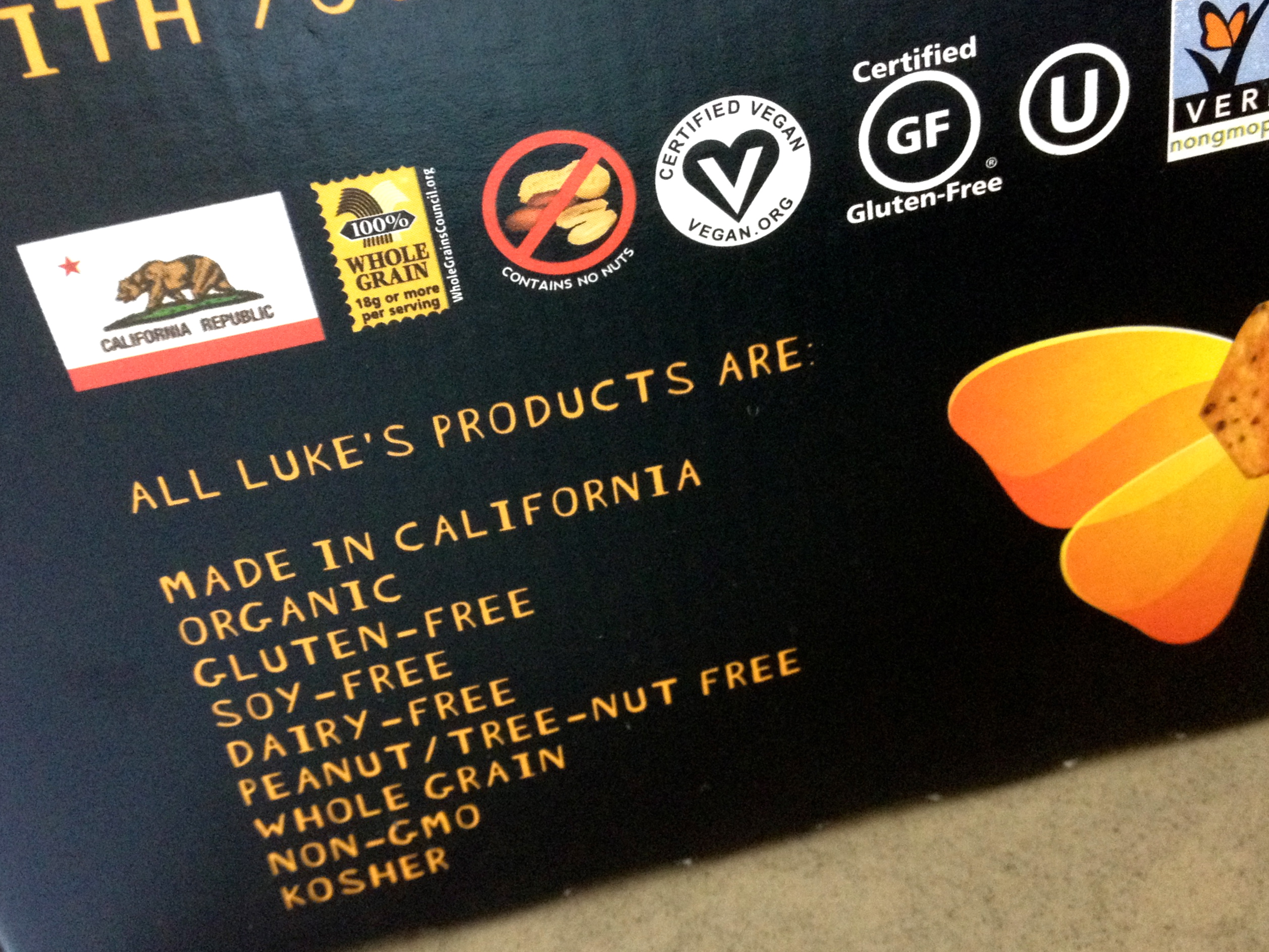 ALLERGY FRIENDLY!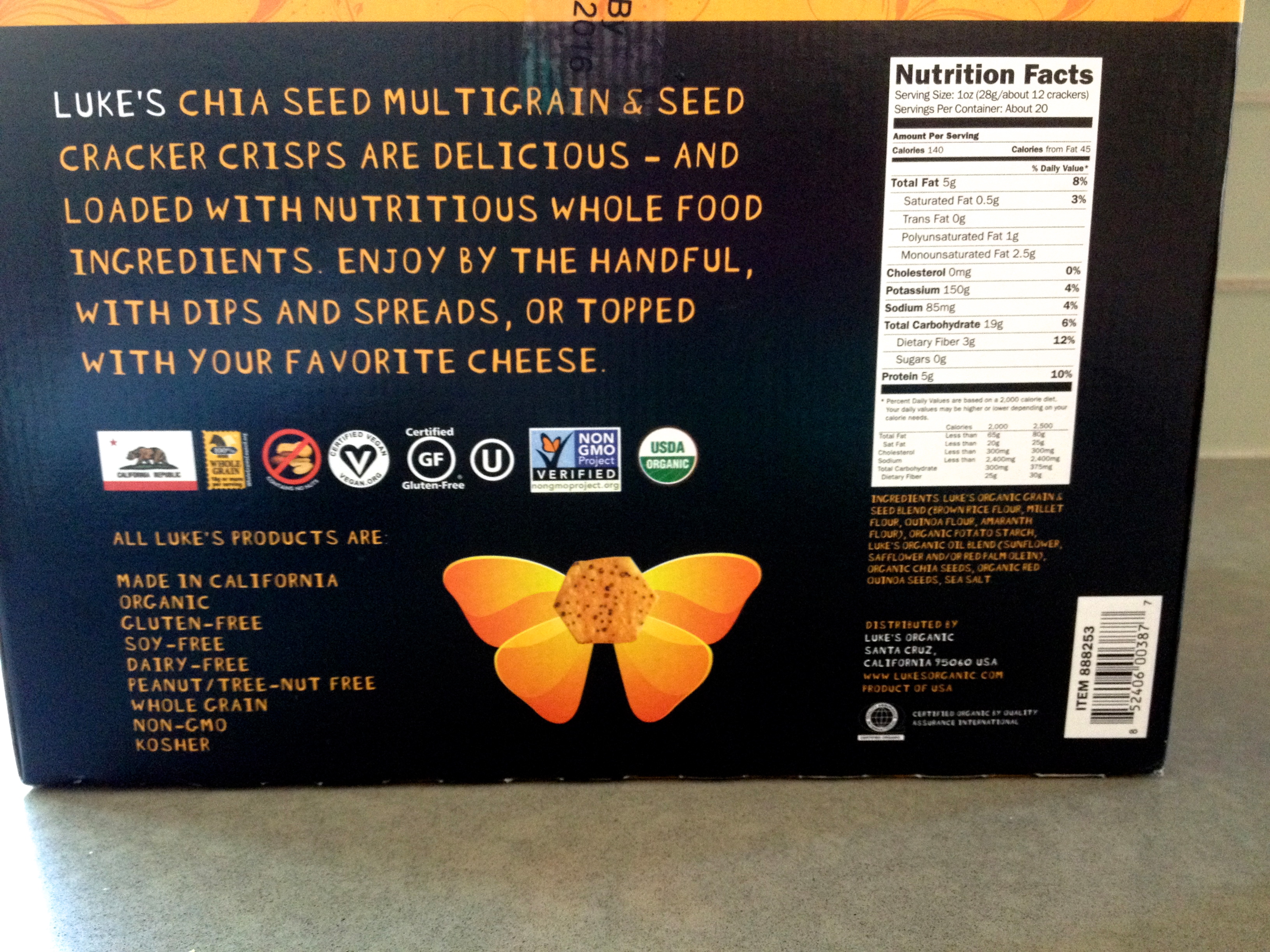 Ingredients: brown rice flour, millet flour, quinoa flour, amaranth flour, potato starch, oil blend (sunflower, safflower, red palm), chia seeds, red quinoa seeds, and salt.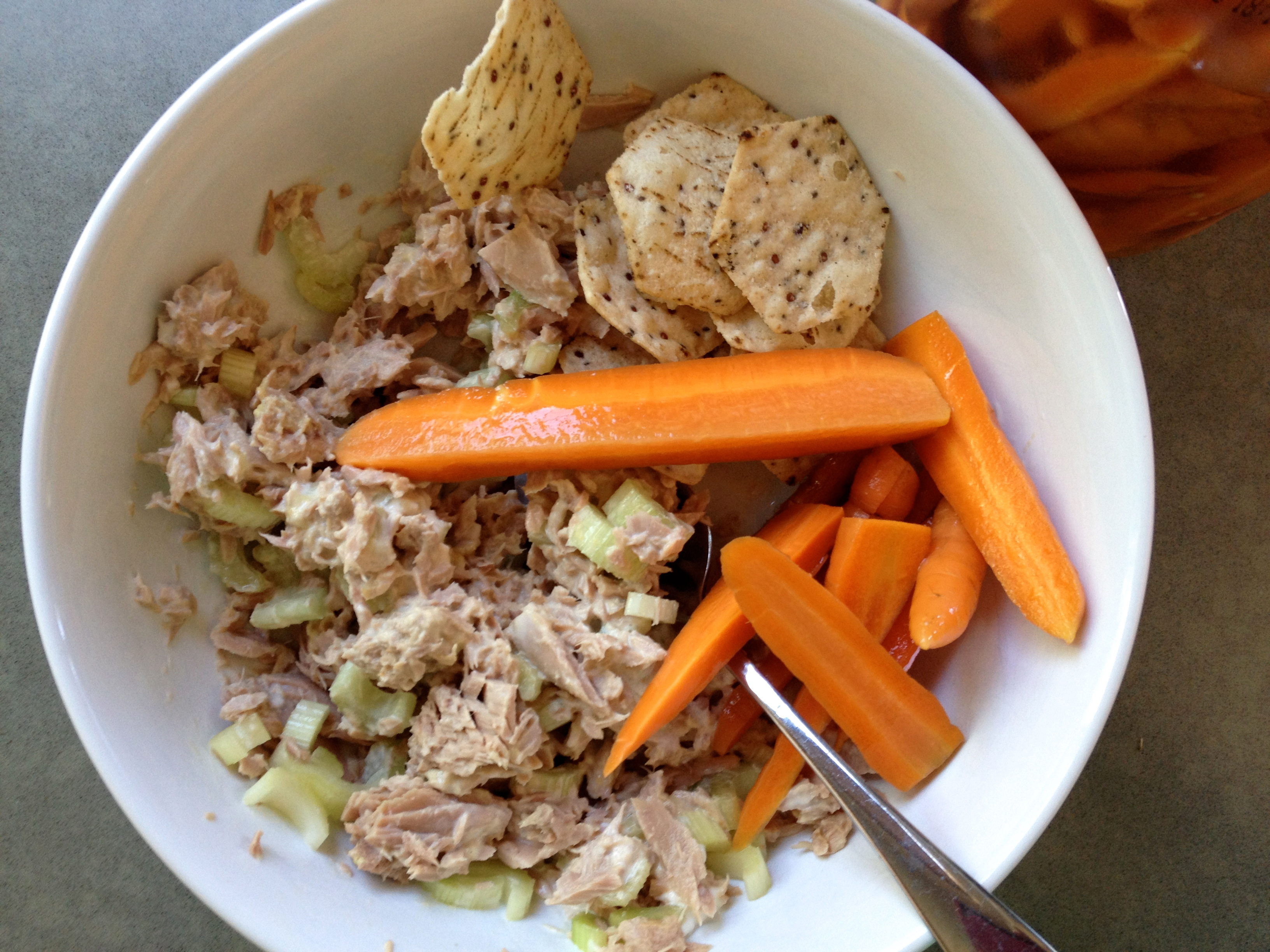 Those pickled carrots turned out AMAAAAZING by the way!  They are super strong, which means Kyle won't be touching them.  All miiiiine.