It's kinda silly categorizing this post "the weekly menu" considering the week was only, like, a second long and I already blogged about the first half of it, but it is what it is.
To recap, Monday we did melon, avo, and butter lettuce salad with poppyseed dressing.  Legit.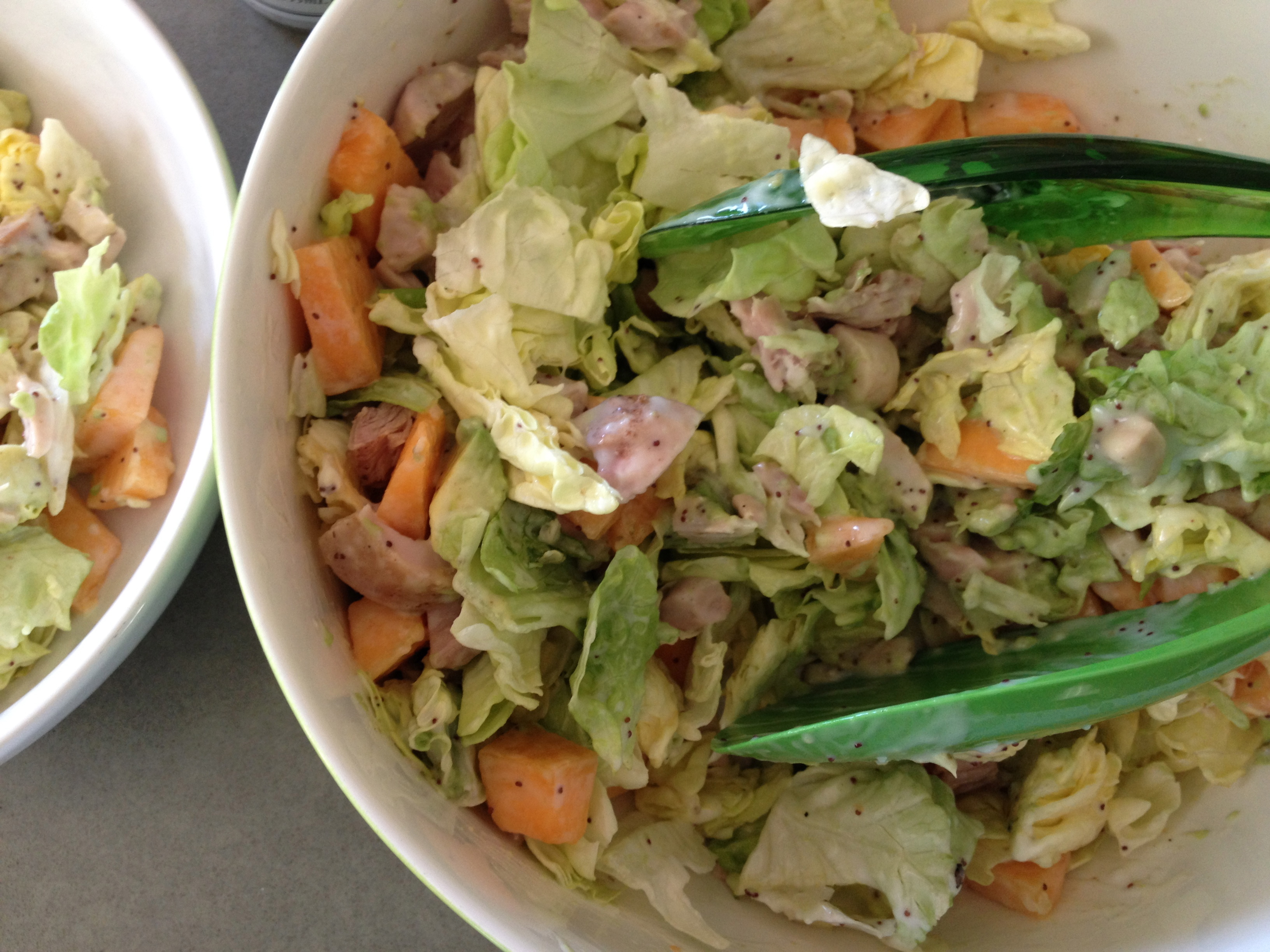 Tuesday we had crock pot stuffed bell peppers.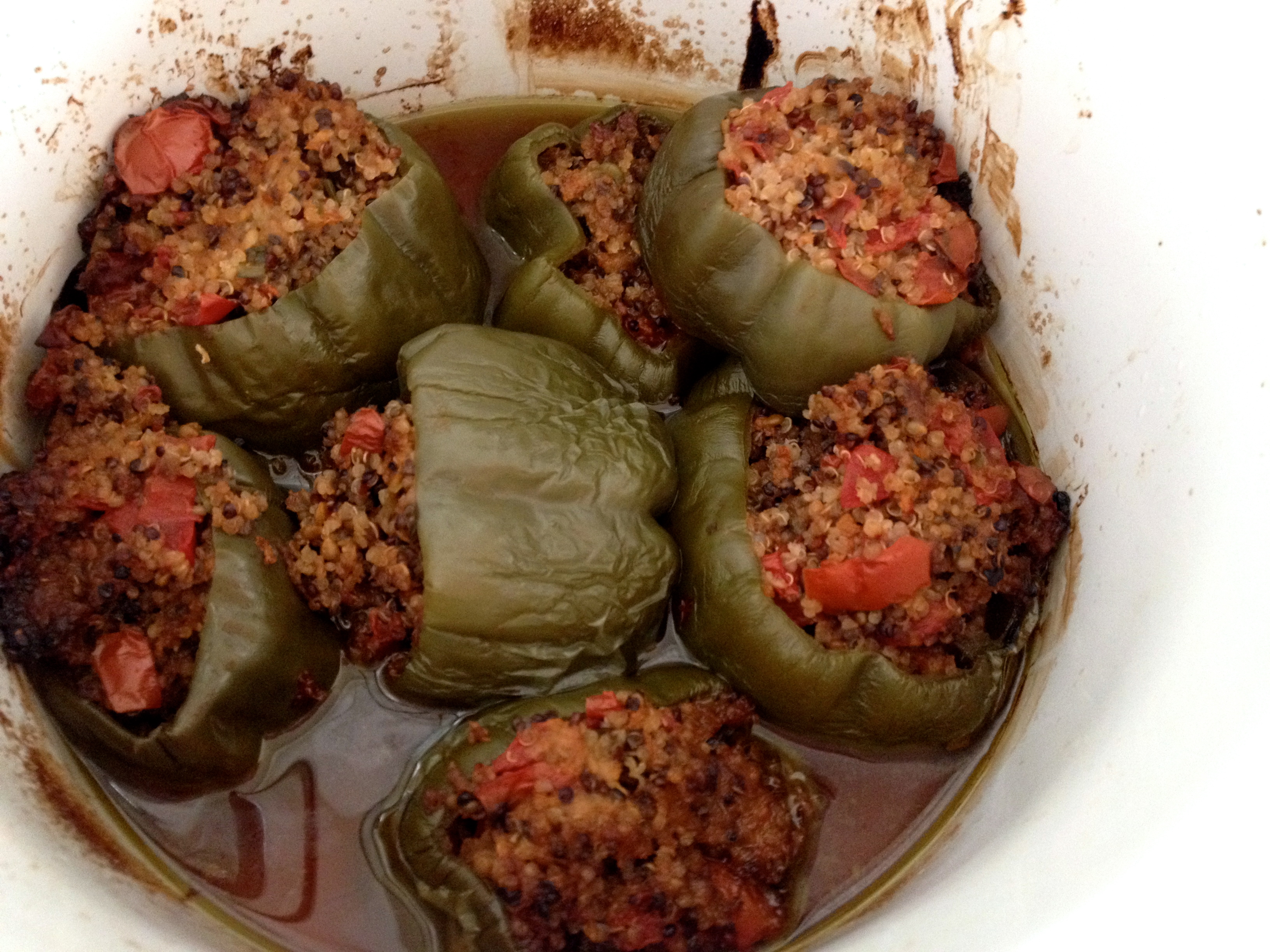 They were based off this recipe but then I made them completely different to meet all of our families allergy requirements and preferences.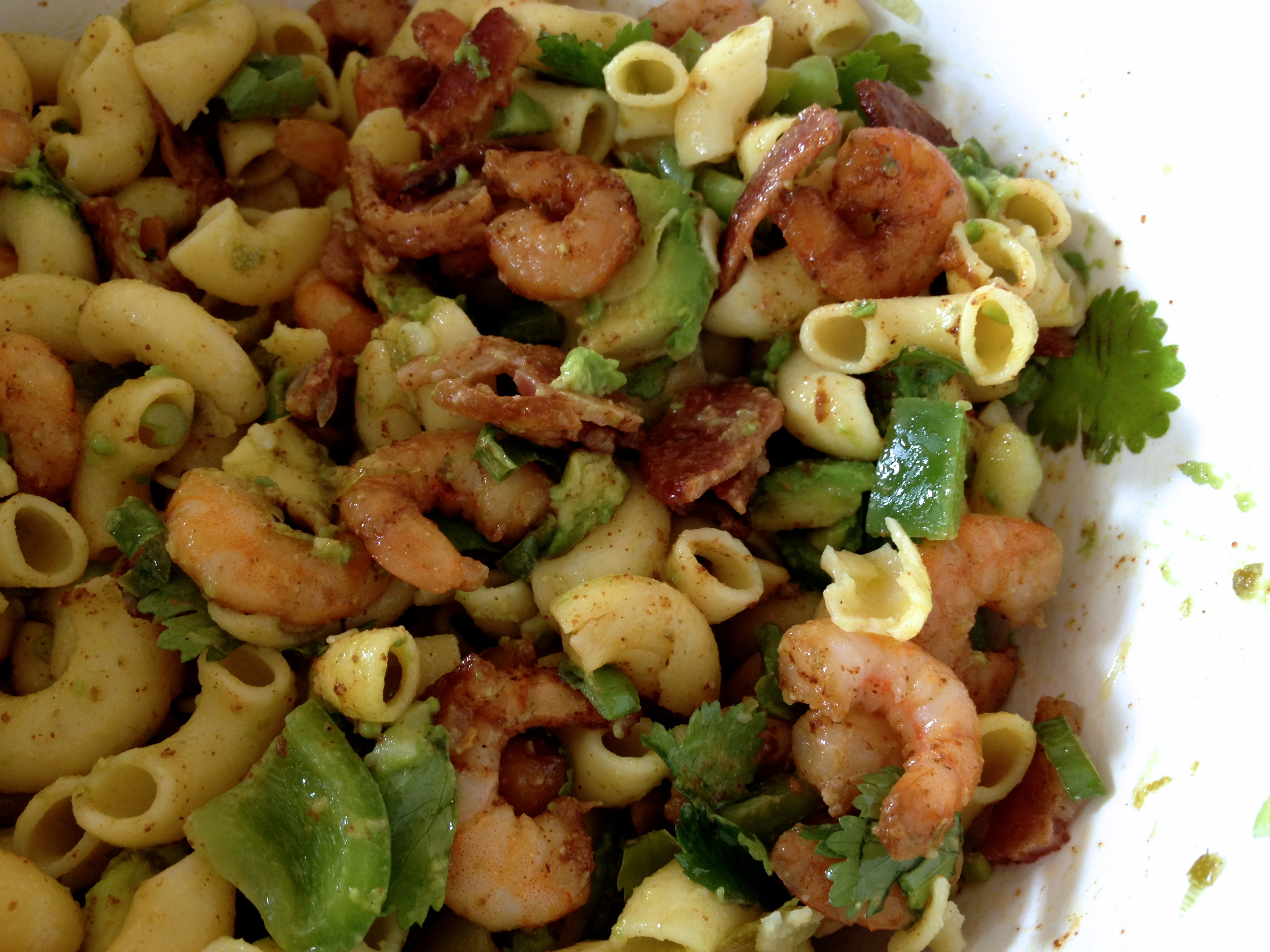 Wednesday we skipped market (again) and cooked in.  The weather was forecasting 108 again but it was only mid 90s in the end.  "Only" – ha!  Still too hot for a picnic.
Enter this shrimp and avo pasta salad.  By another Elise blogger.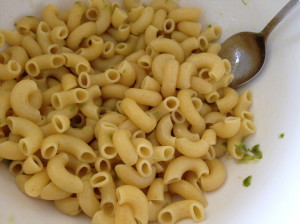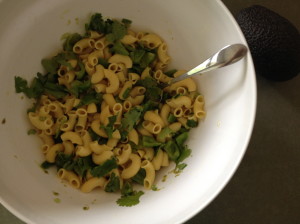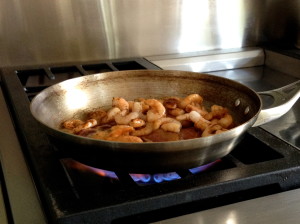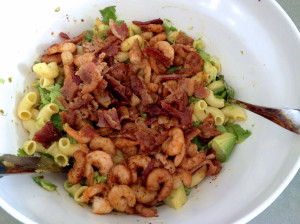 SO GOOD.  I used GF noodles and green bell peppers (from the farm).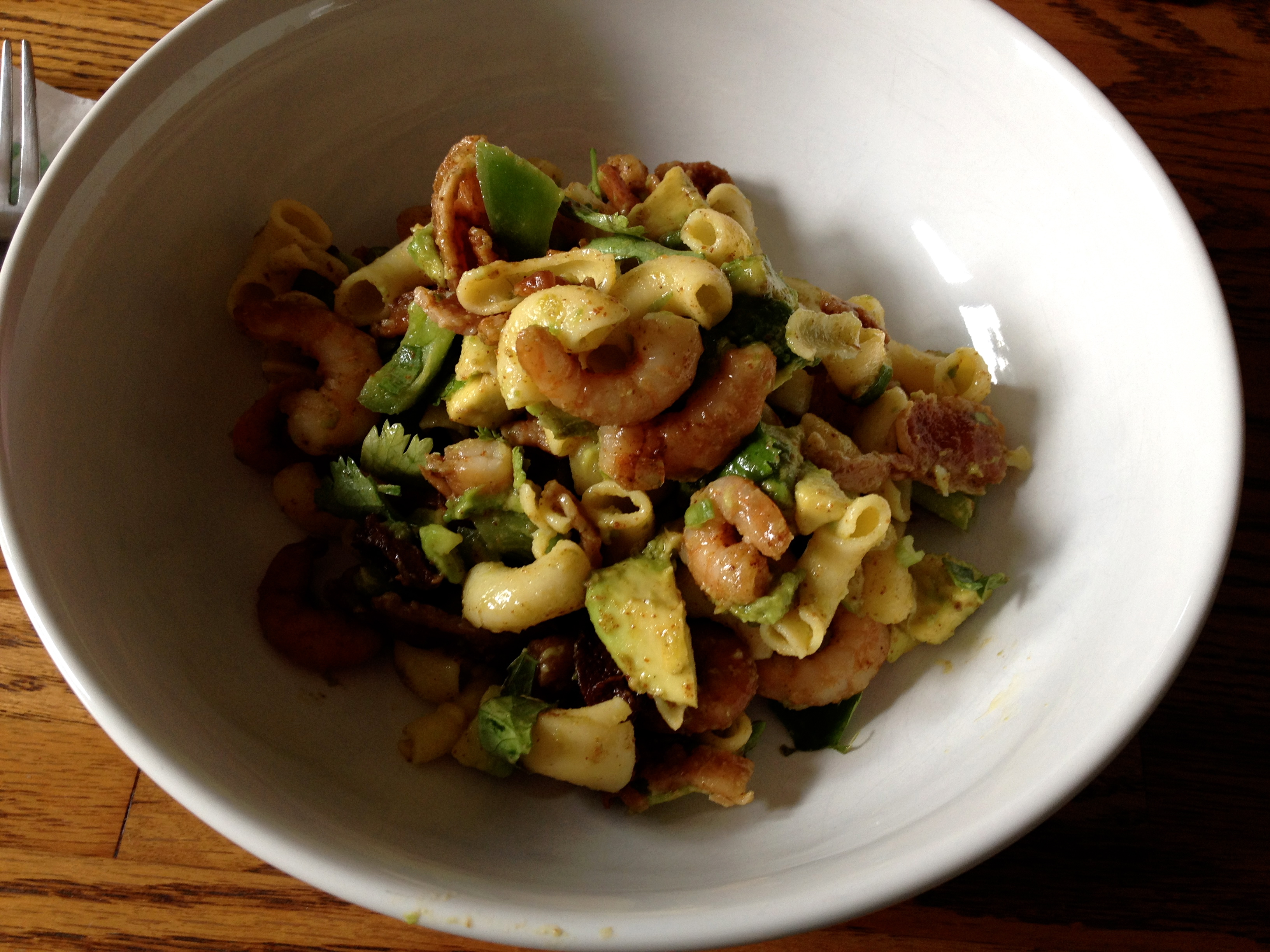 Kyle was going ga ga over this and demanded it's addition to the rotation.  So if you want a delicious summer salad, this is it.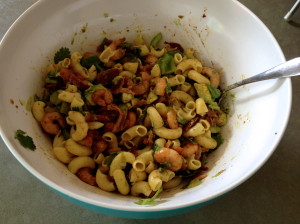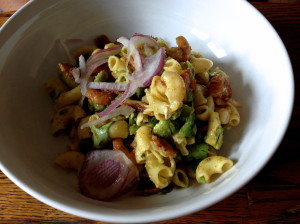 Lime and cilantro are basically all I want in the summer anyway.  I added some red onions to his portion only.  My gut has been doing really well lately and I'm kinda excited about it.  I think it has to do with all the coconut oil I've been eating lately.  Between my home-made crackers and home-made bark I get a significant portion every day.  I've also upped the amount of carbs I'm eating during the day and committed to really planning out my lunches and making sure they are vegetable and grain packed (and meatless).  Pretty excited about it.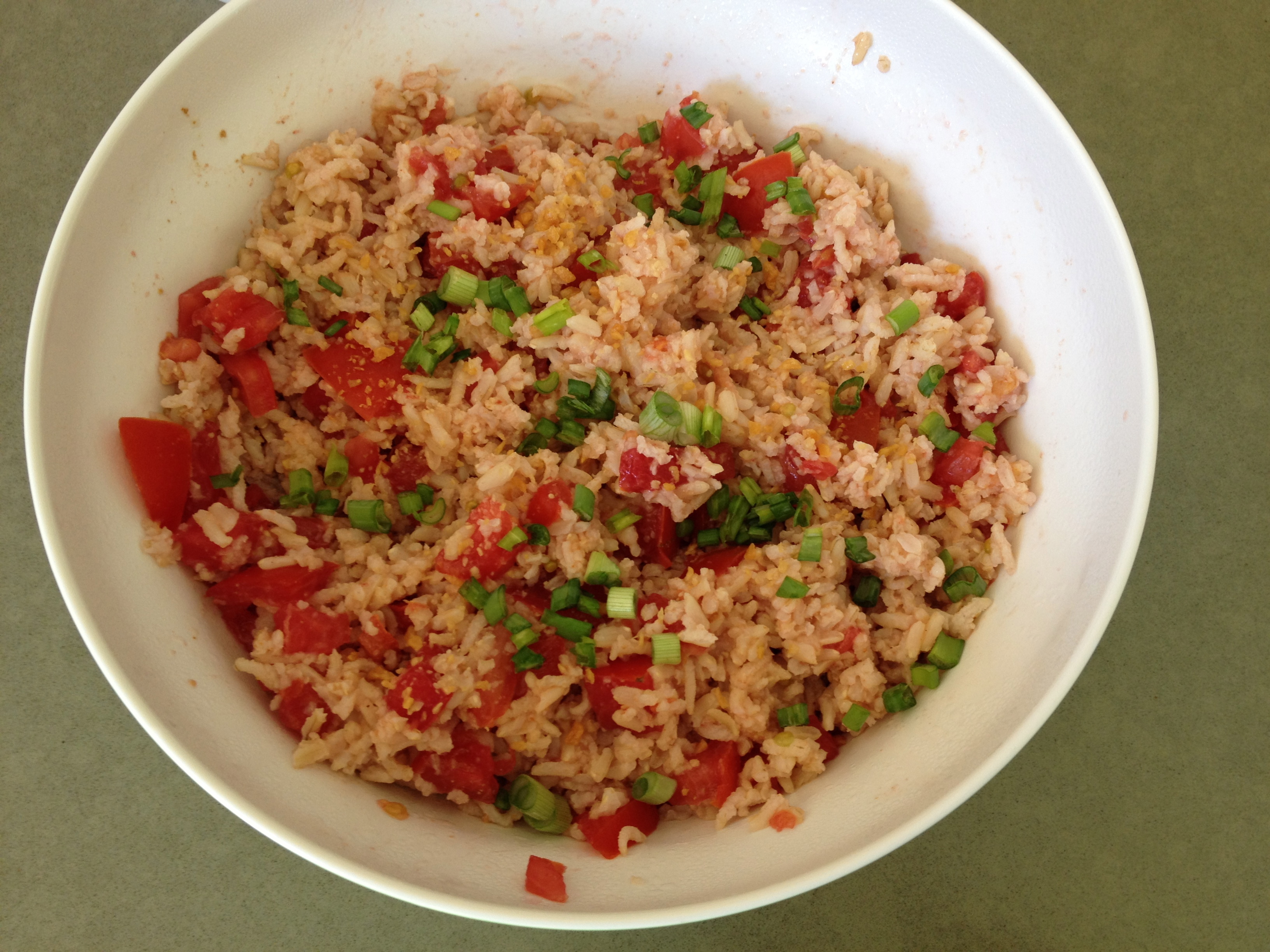 I made tomato rice seasoned with green onions, cumin, paprika, garlic and salt for our weekly pool party/get together on Thursday.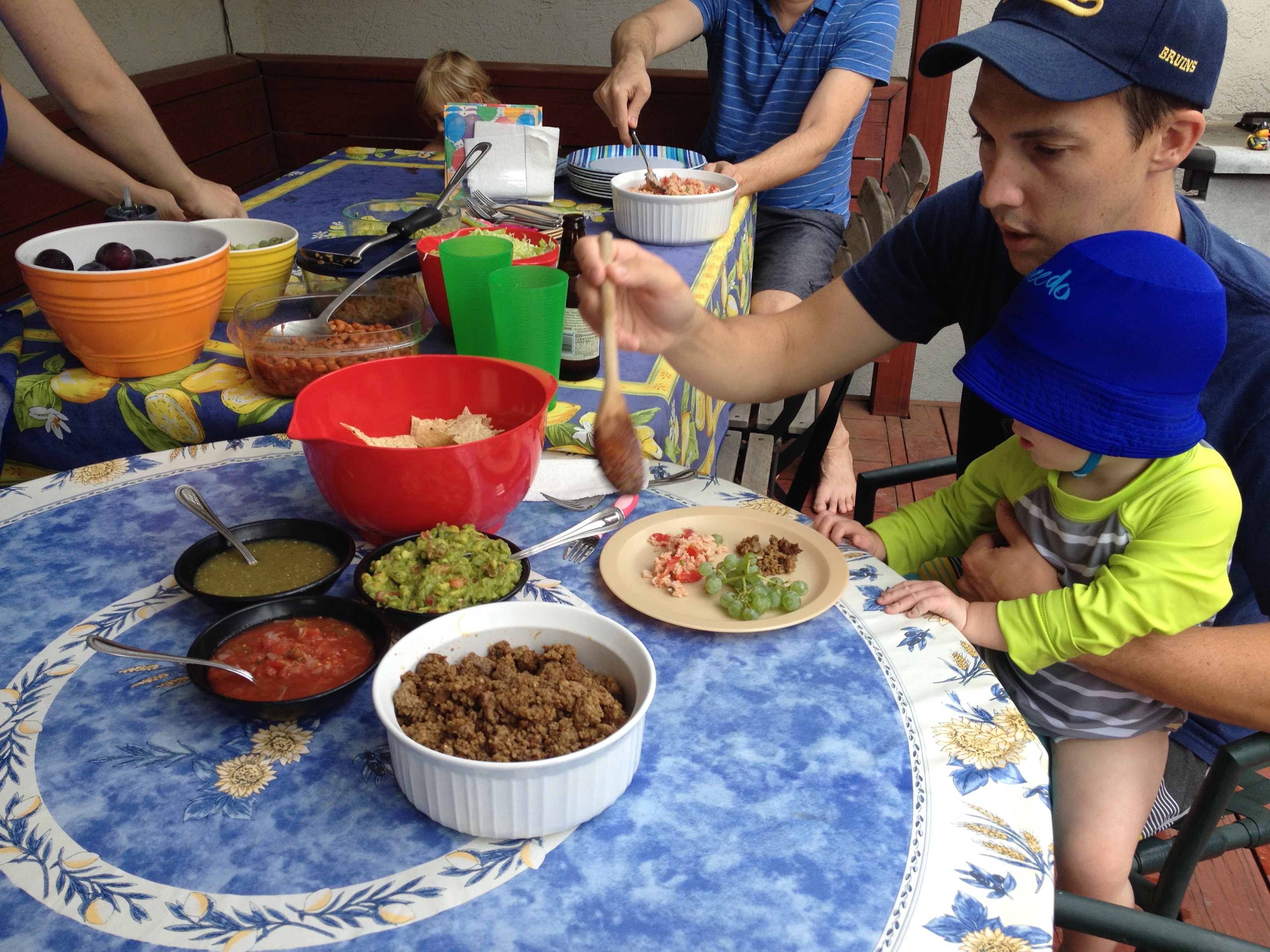 It was Mexican food themed (potluck), which is awesome because it's a very allergy friendly cuisine.  My girlfriend texted me the label of the seasoning before adding it the ground beef and I gave her the go ahead.  Little dude loves him some beef.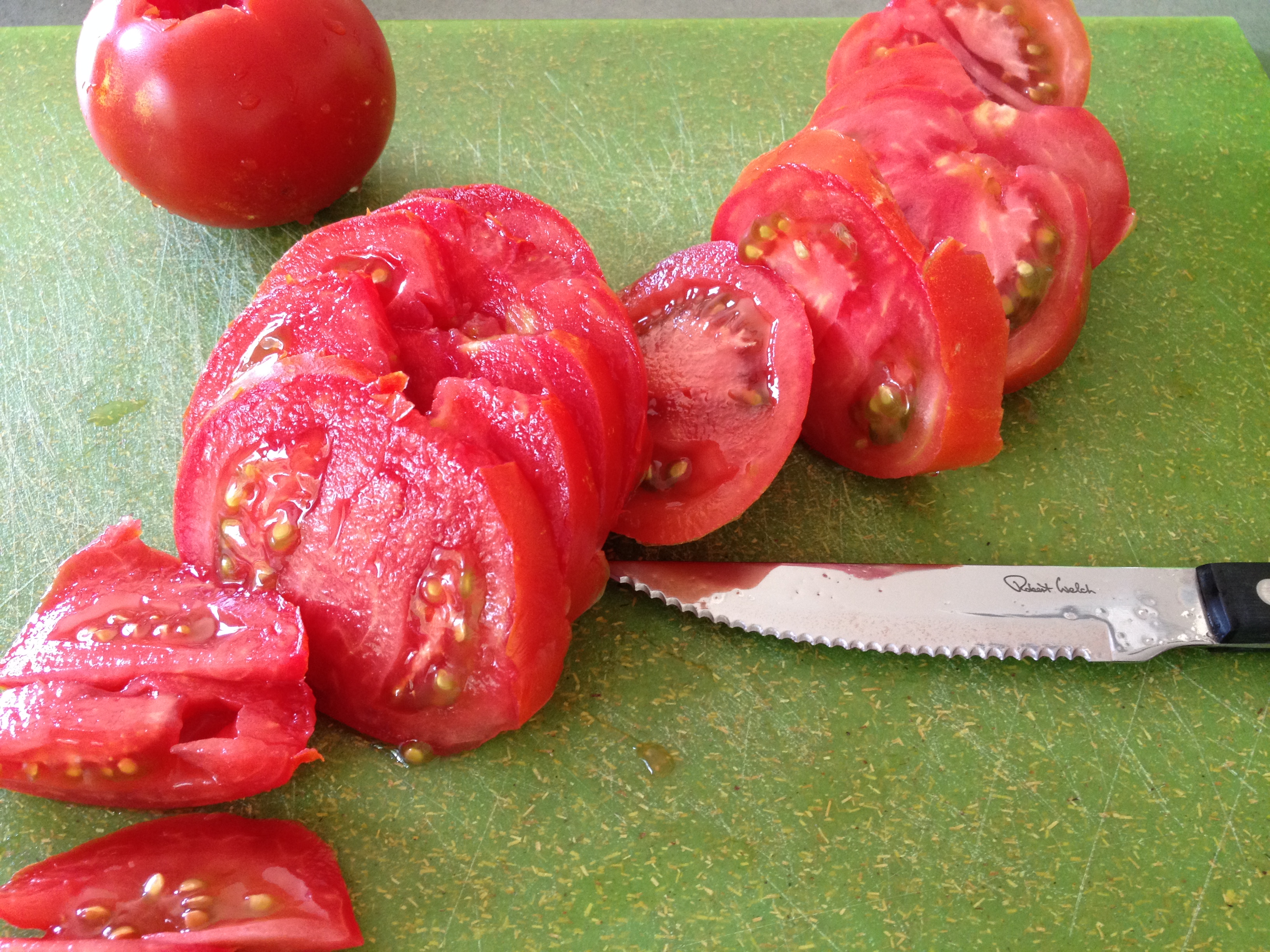 These tomatoes!  Gah!!  The photo doesn't even do the color justice.  Needless to say, the rice was good.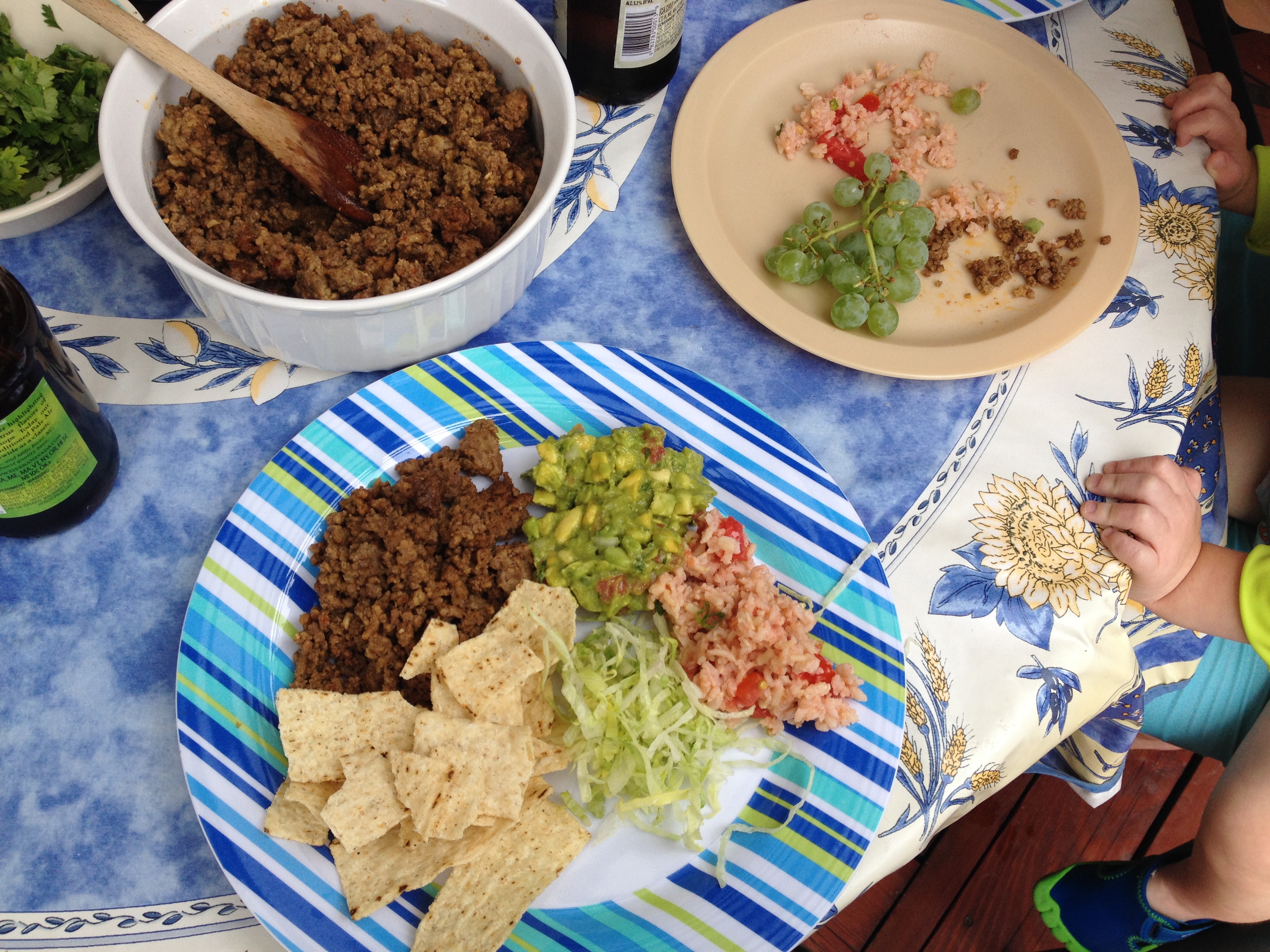 I'll stop here because I'm probably going to do a separate post of the whole 4th weekend.