I had two things on my baking to-do list for the weekend and they were biscuits and zucchini something.  But then I got to thinking – maybe I could combine?
So I looked up a few different recipes.  I used this one and this one and this one.   And then married them all together.  Here's mine.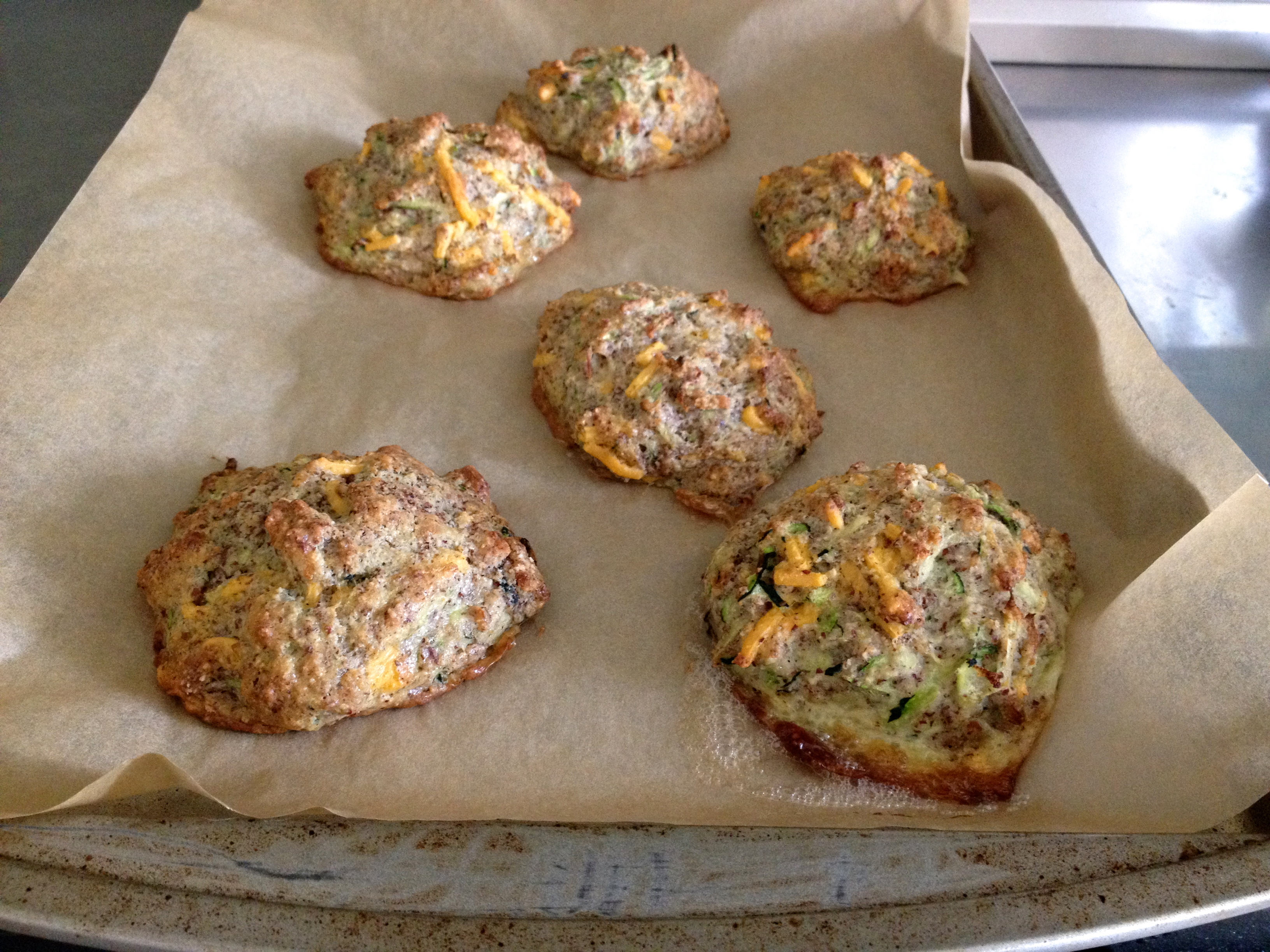 "Cheddar" cheese and Zucchini Biscuits [gluten free, soy free, dairy free]
Ingredients:
1/3 cup bacon fat (I'm pretty sure coconut oil, butter, Earth Balance, or any fat that's solid when cold should work)
4 eggs
1 tbsp apple cider vinegar
2 1/2 cups almond flour/almond meal
1/2 tsp baking soda
1/4 tsp salt
1 medium/large zucchini, shredded with the liquid squeezed out (~1 – 1 1/2 cups)
3/4 cup shredded Daiya cheddar "cheese"
Directions:
Preheat oven to 400 degrees F.
In a large mixing bowl, combine (softened room temp) fat, eggs, and ACV.  Don't worry if the fat still has chunks that aren't fully incorporated into the egg mix.  Add flour, baking soda, and salt.  Then fold in zucchini and daiya.  Don't over mix.
Scoop onto baking sheets lined with parchment paper (or greased).
Bake for 15 minutes.
It should yield 11-12 biscuits depending on how big you make them.
*If you use a different fat, be aware it may change the allergens present in the recipe.  Choose what is suitable for you (i.e. a spy free Earth Balance, etc.).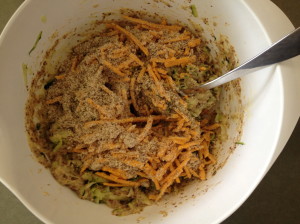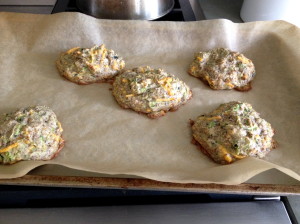 These freeze and keep very easily.  To do so, place baking sheet in freezer until frozen, then transfer to a freezer storage bag.  Then you can grab them one by one to pair with a soup or salad os something whenever you want.  Hi new fall lunch favorite.