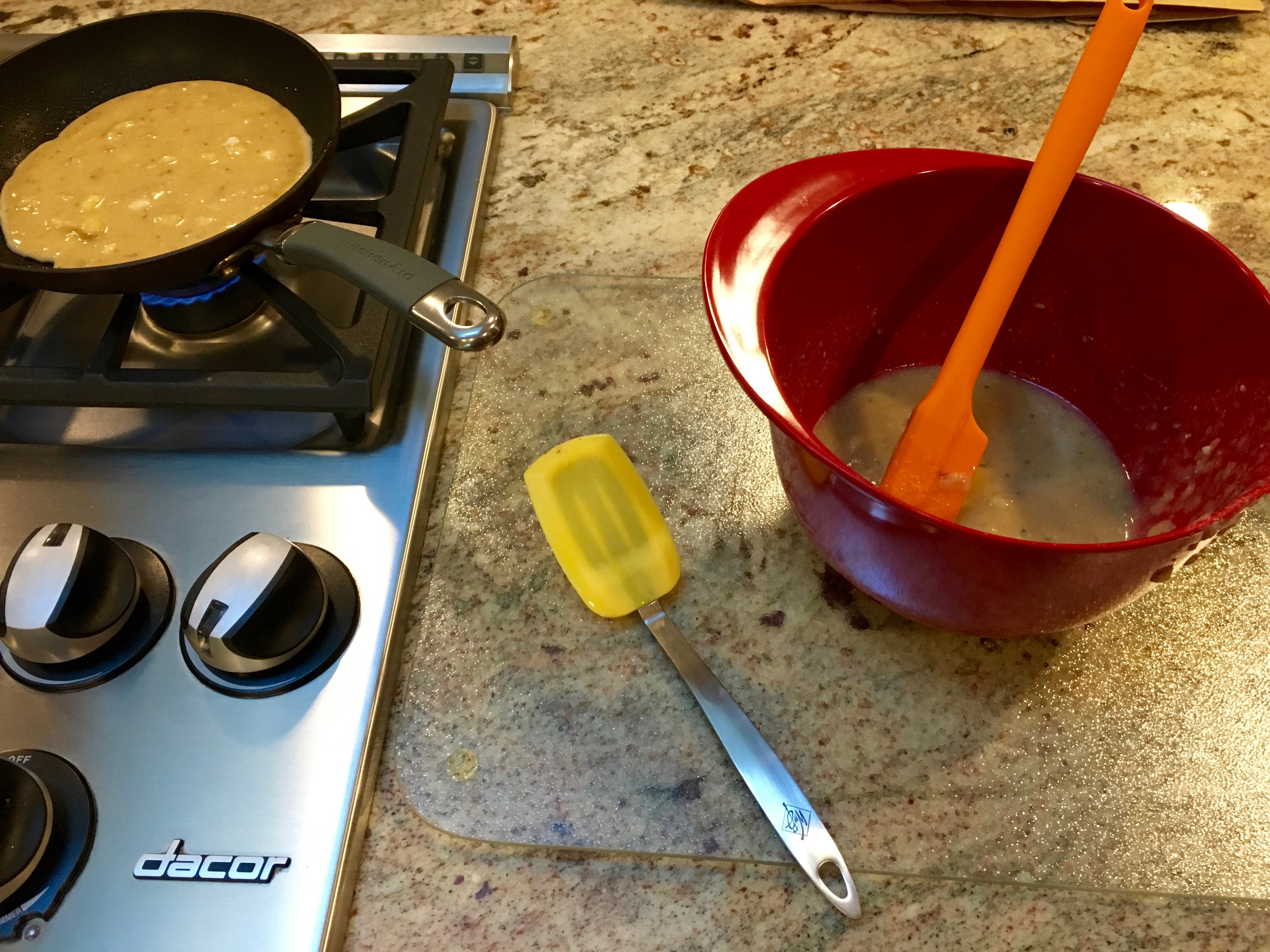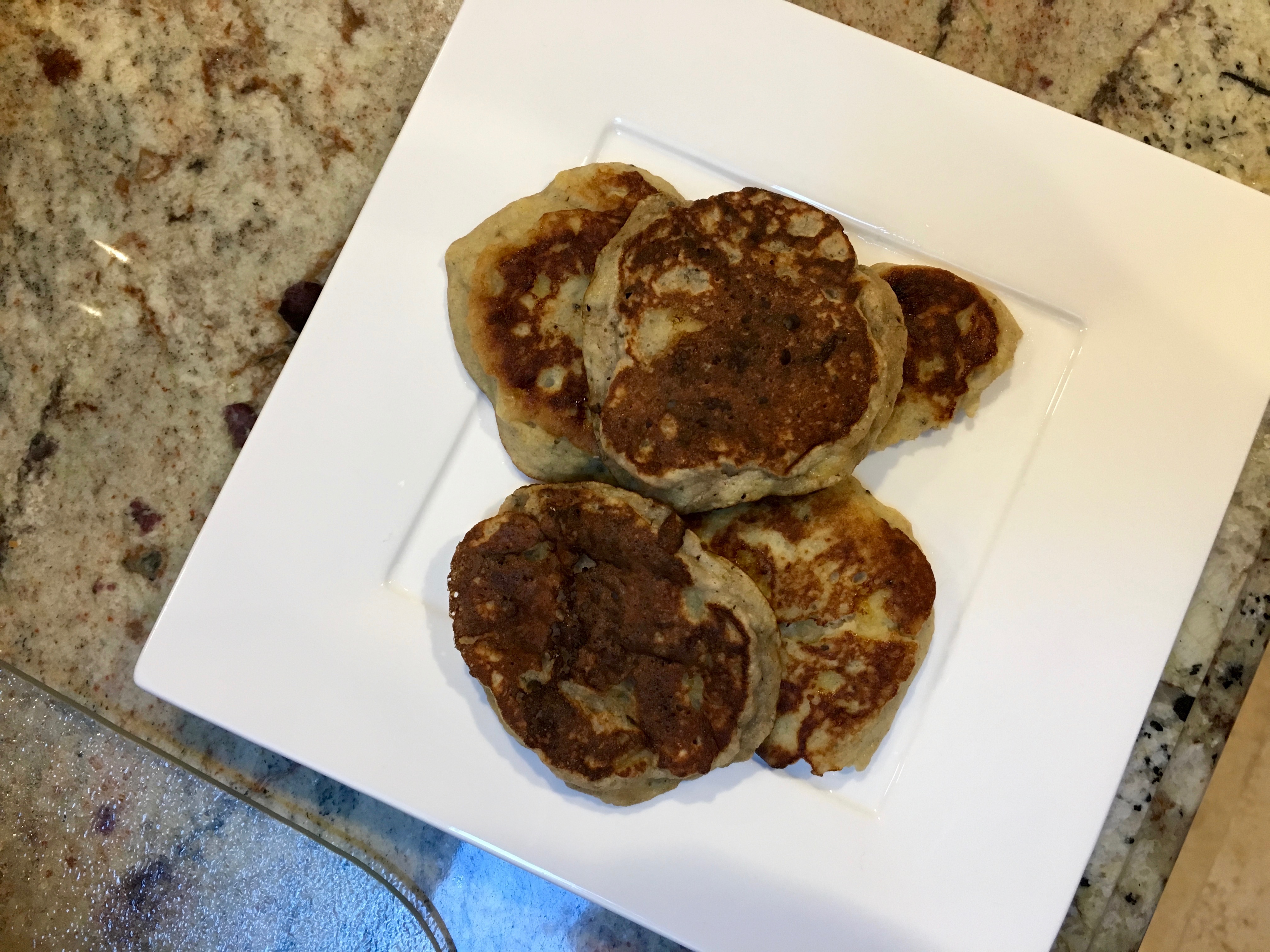 After getting up on and off throughout the night, I wasn't exactly super motivated to work out, but I sucked it up and went on a reallllllly slow run.  My gut was feeling better after the previous day's eats (it was doing all kinds of weird stuff – worse than it has been in a long time – when I went to bed the previous night, but I woke up feeling alright again).
I fed the kids right away and then went to shower before making my own "pancakes".  I was working with what I had because obviously my mom's pantry isn't quite like mine, but I got the job done.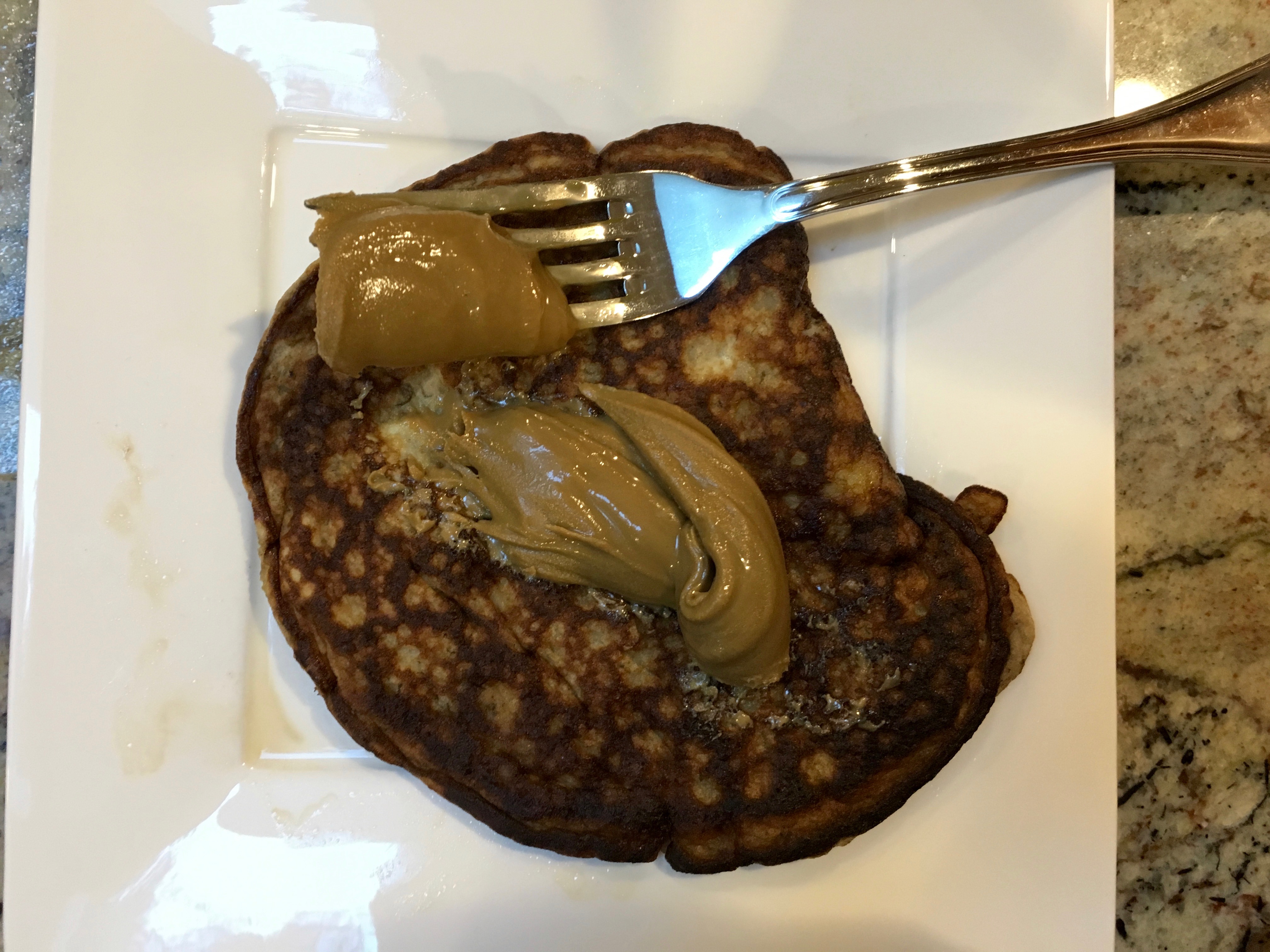 I forgot baking soda for the first two (oops!) but then added some to the batter after that.  It was an interesting experiment…that kept getting bigger and bigger because I was tweaking it as I went…but in the end it was ok since I ended up taking the extra pancakes home.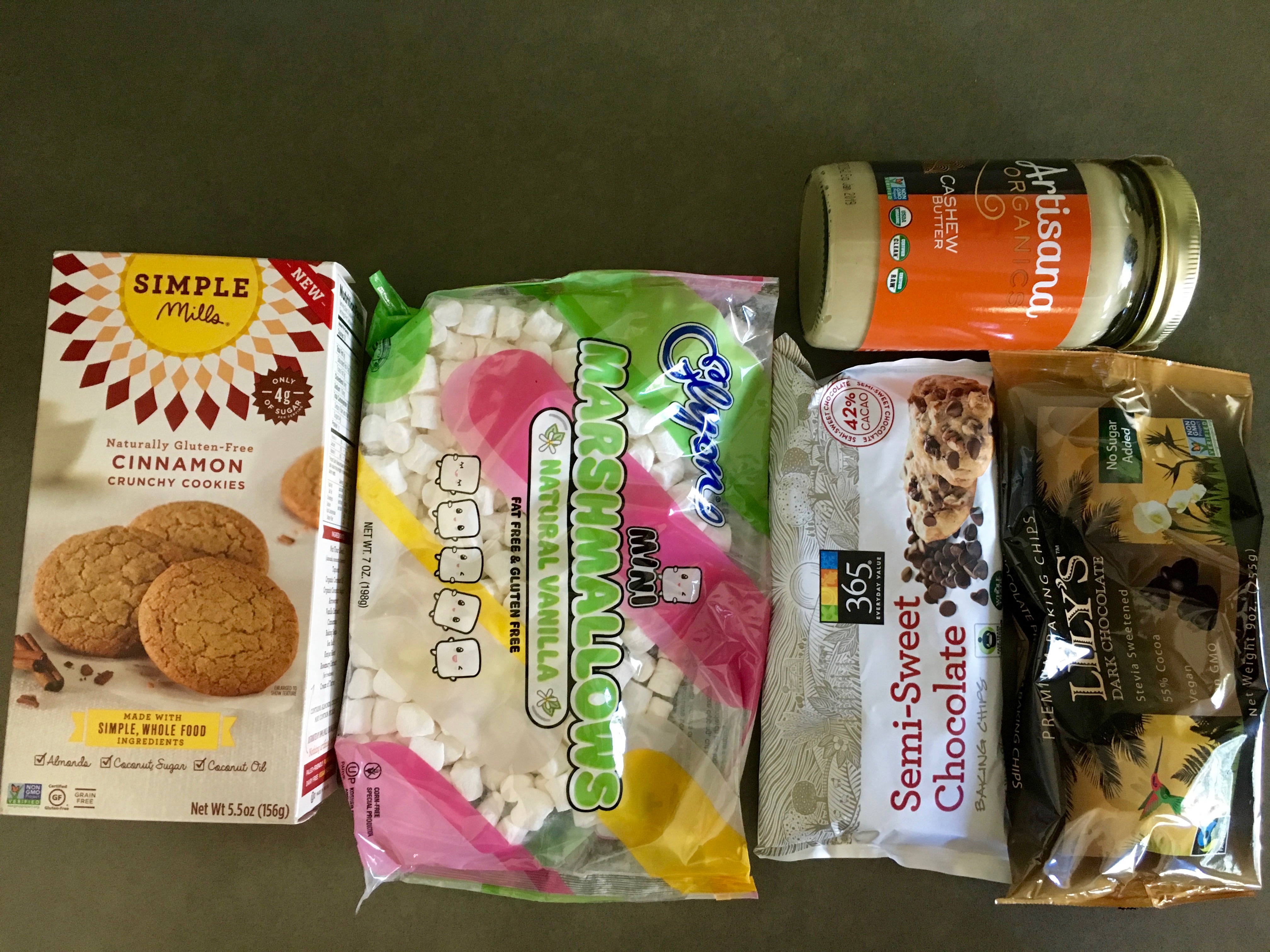 We went to my parents' WF before heading back to Davis because I needed some speciality items.  For birthday treats!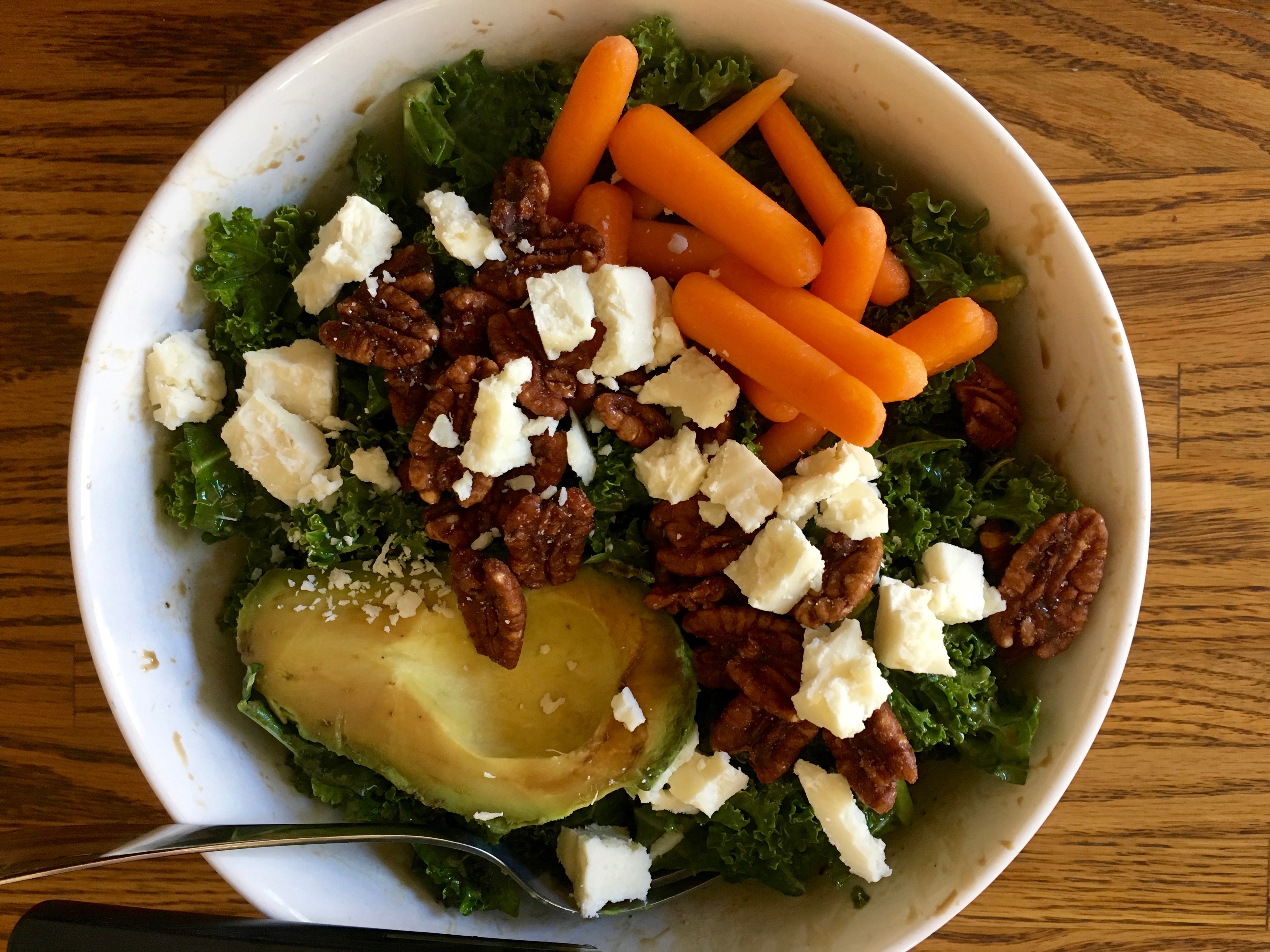 Lunch salad du jour had kale massaged with balsamic vinaigrette, candied pecans (dangerous), avo, and sheep's milk cheese.  The pecorino romano was a little weird with the salad, but I didn't have a feta or goat cheese, and I really really wanted a salty cheese, so I just put that one on and said whatever.  My taste buds didn't really complain.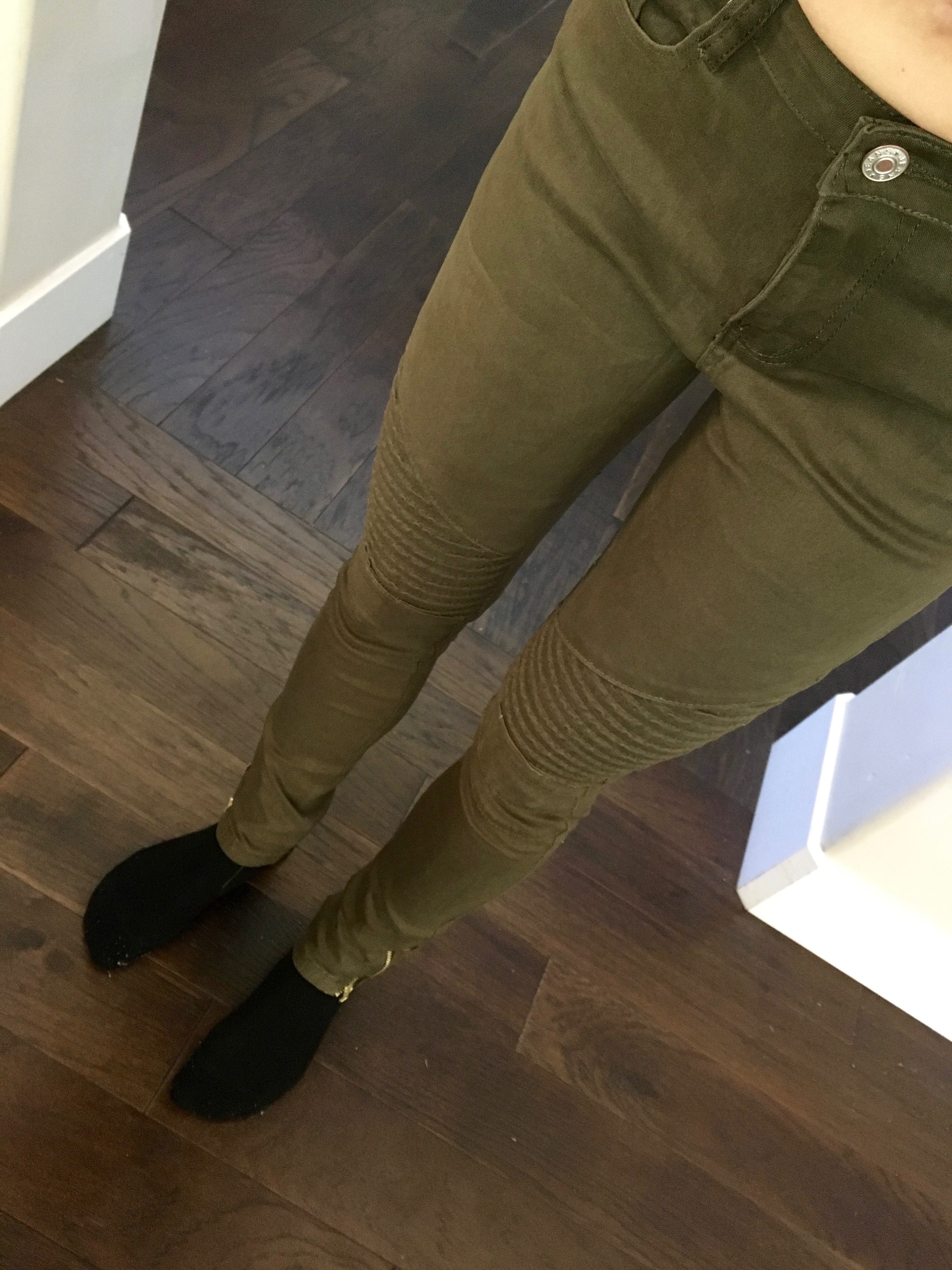 These are the pants!!  They arrived on Friday and guys…I think they are exactly what I was expecting.  Here are the main points you need to know.  A.  They are super poor quality.  B.  They took a month to arrive because they came from China (per the package).  C.  They fit me shockingly well.  So I guess this is a win?  If they get more than one use after their first wash I will be shocked, but then again, I did pay less than $20 for them sooooo….you get what you pay for!?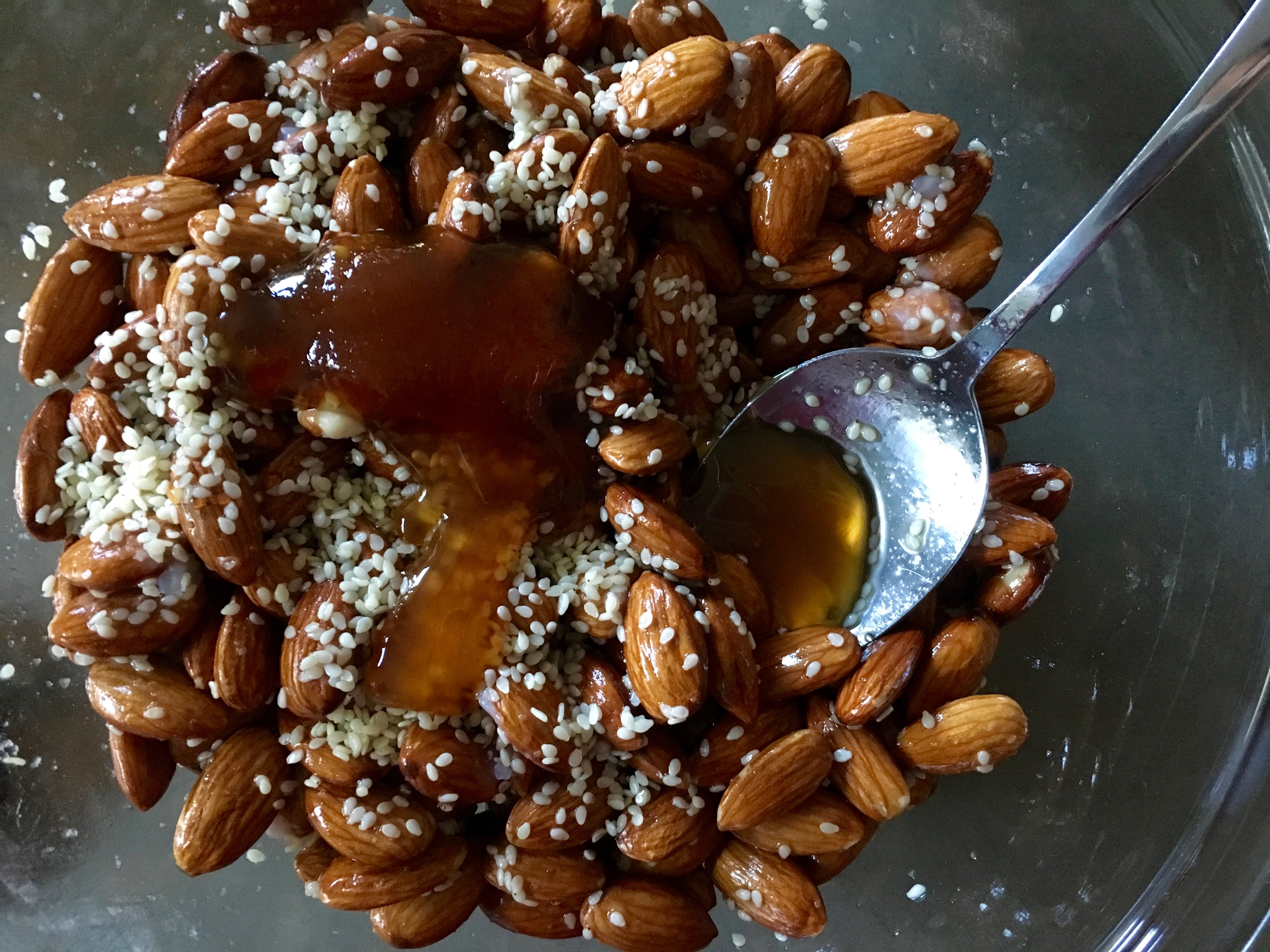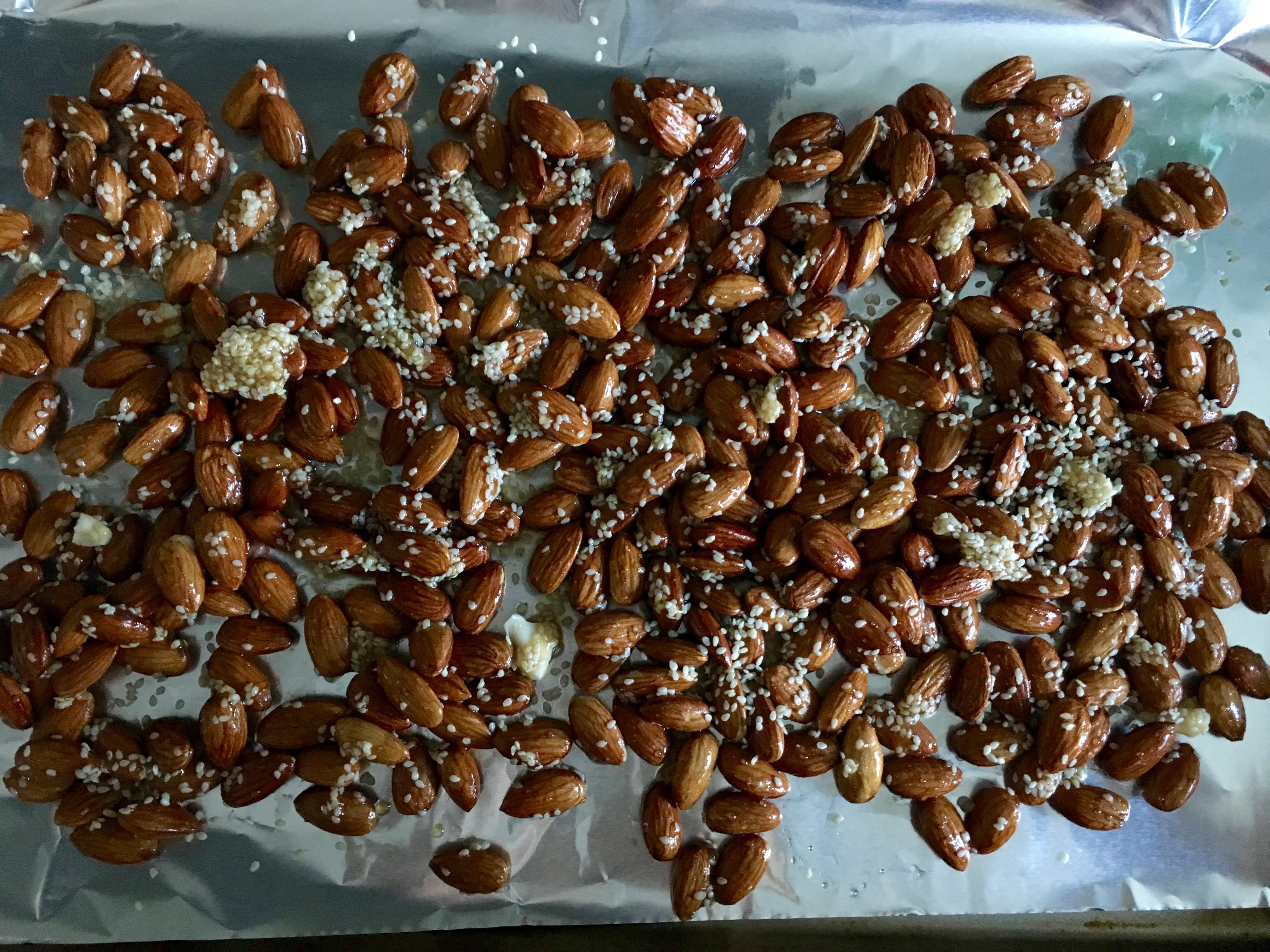 After naps we went grocery shopping and I couldn't bring myself to buy the TJs honey sesame covered nuts that I was lusting over, so I decided to attempt to make my own when we got home.  Mine turned out fine (highly addictive), but their appearance is nothing like the TJs ones so I have no idea if they are a very good copycat.  Either way, they don't have butter in them, which the Trader Joe's ones do.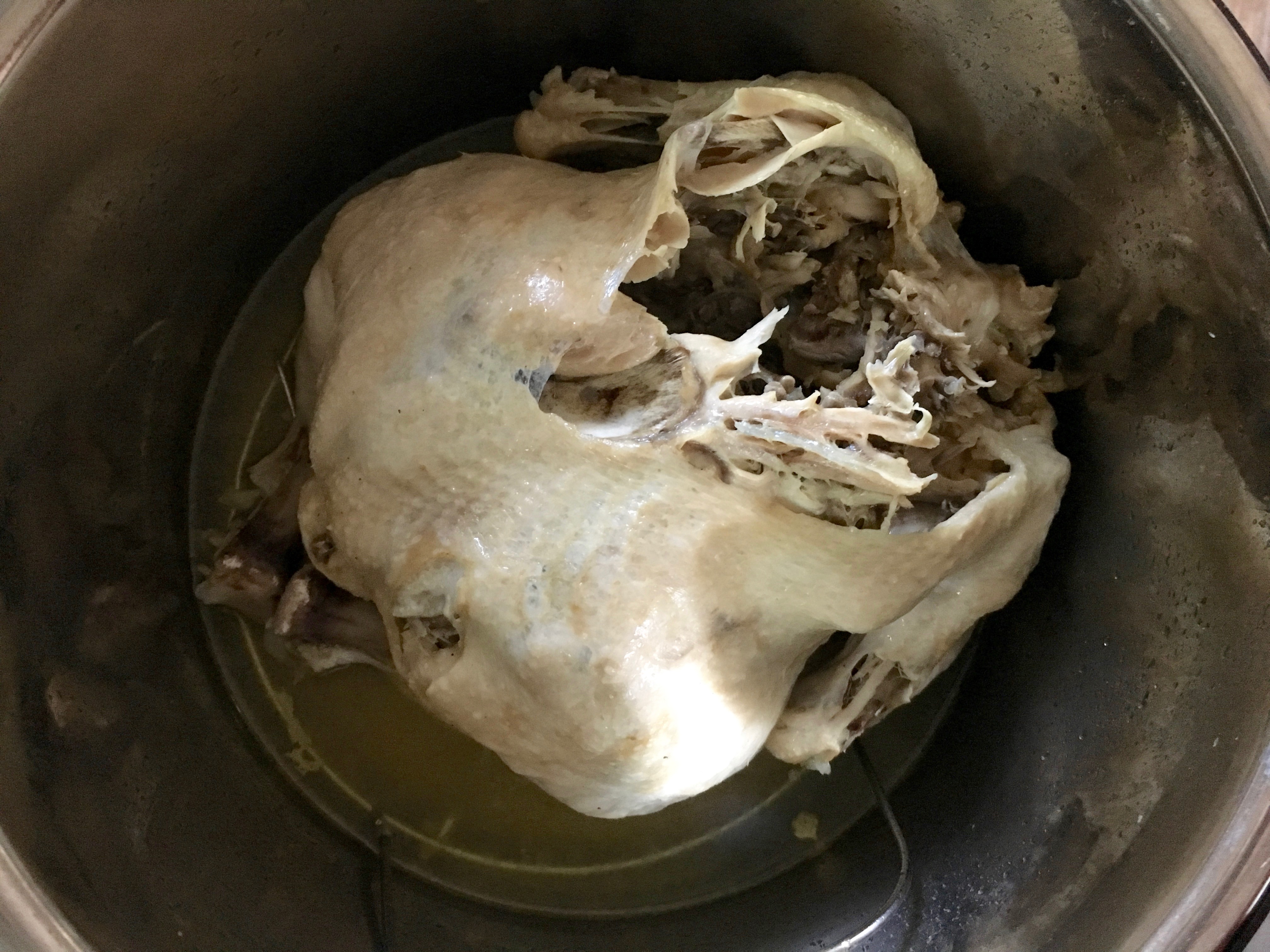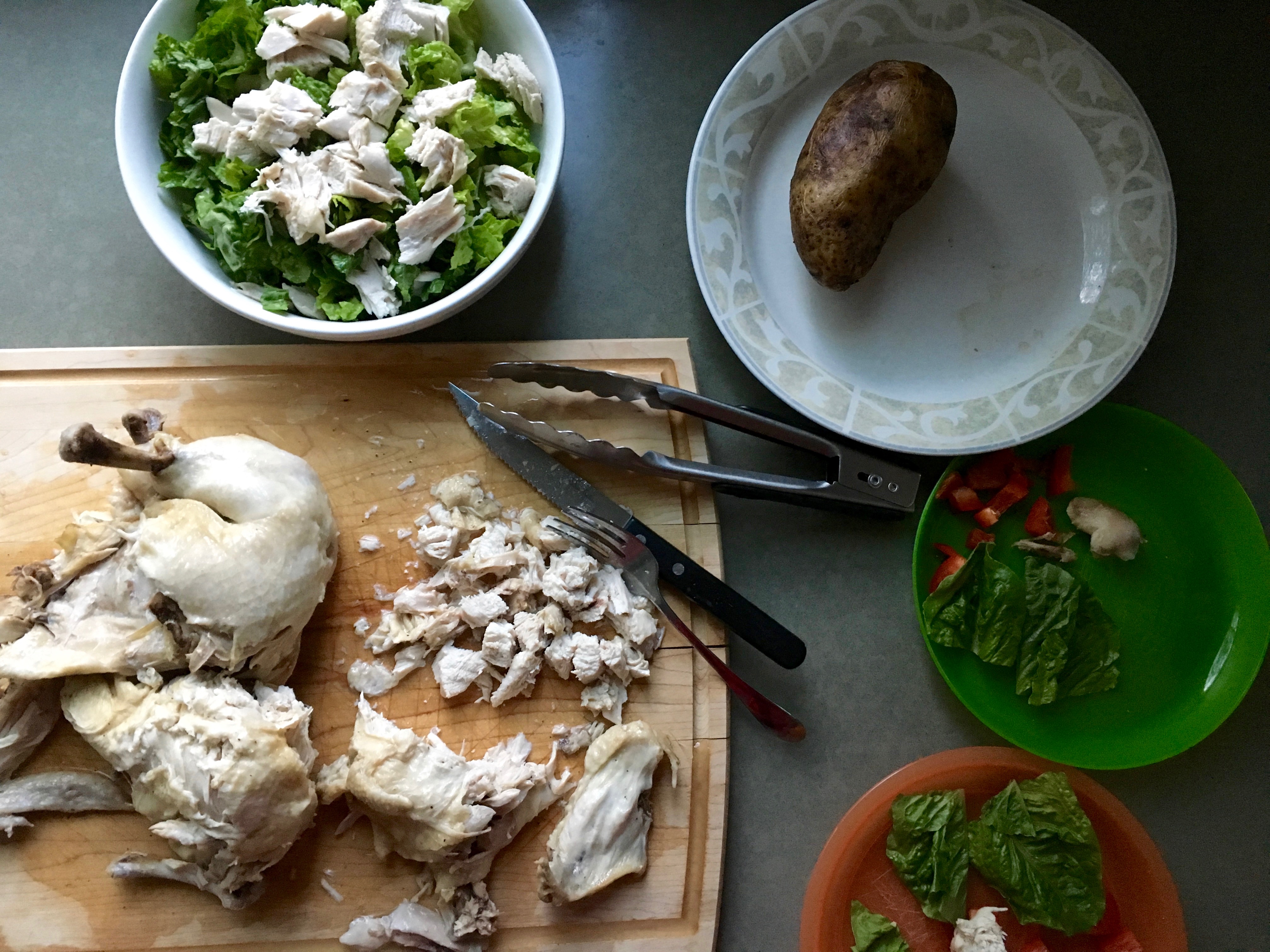 Kyle went out to dinner and a concert with a friend, so I was on my own for dinner.  I did another Instant Pot whole chicken for the week's meals, but used some right away in my own Caesar salad.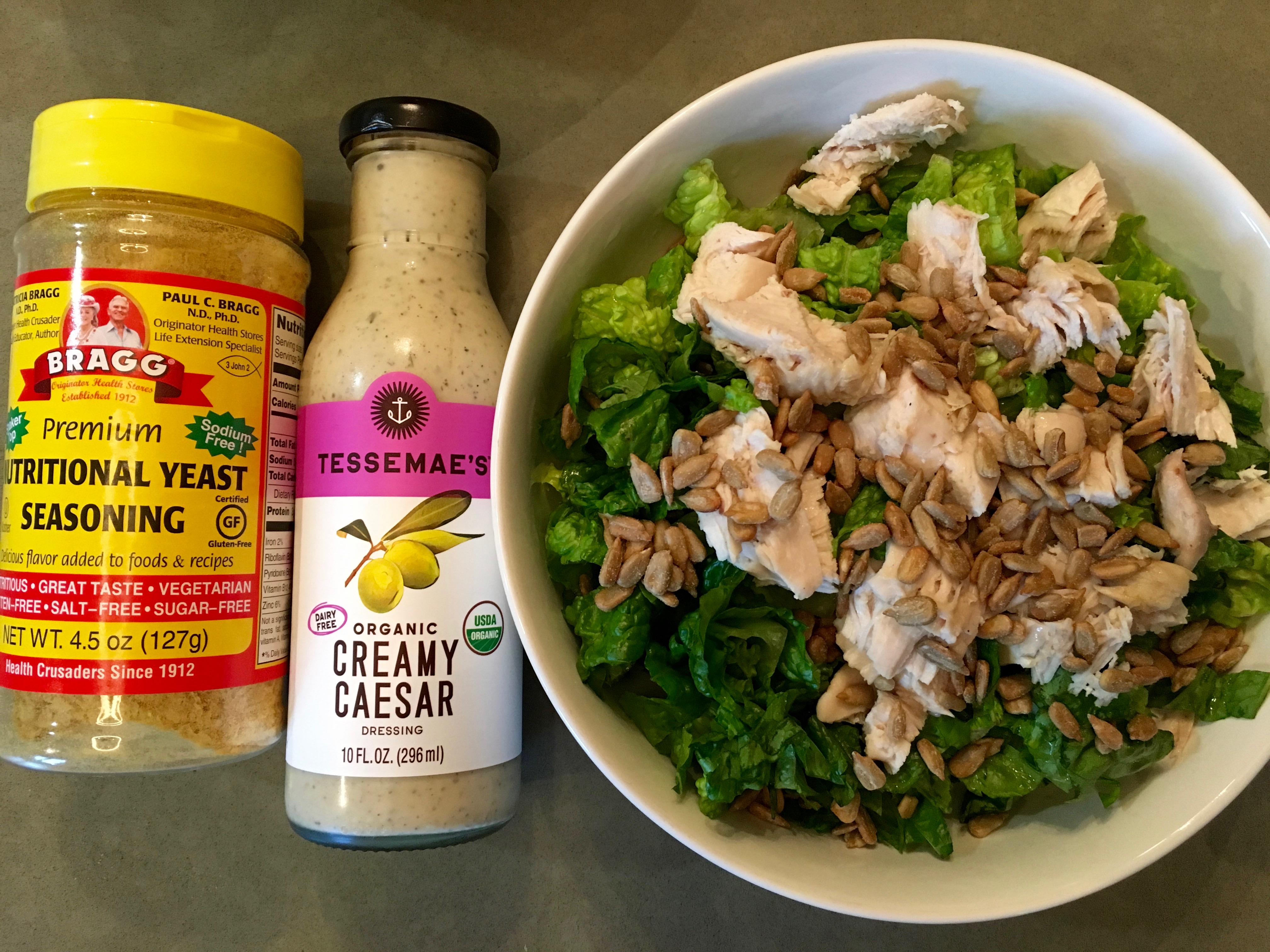 The kiddos had the same thing deconstructed (no dressing but a ton of nooch, per their request).
I finally found this tessamae's Caesar dressing again, but it was at my parent's WF, so it looks like I'll be adding that to my OIT shopping list (along with my other WF staples, like organic decaf coffee, bulk organic flour, and whatever else).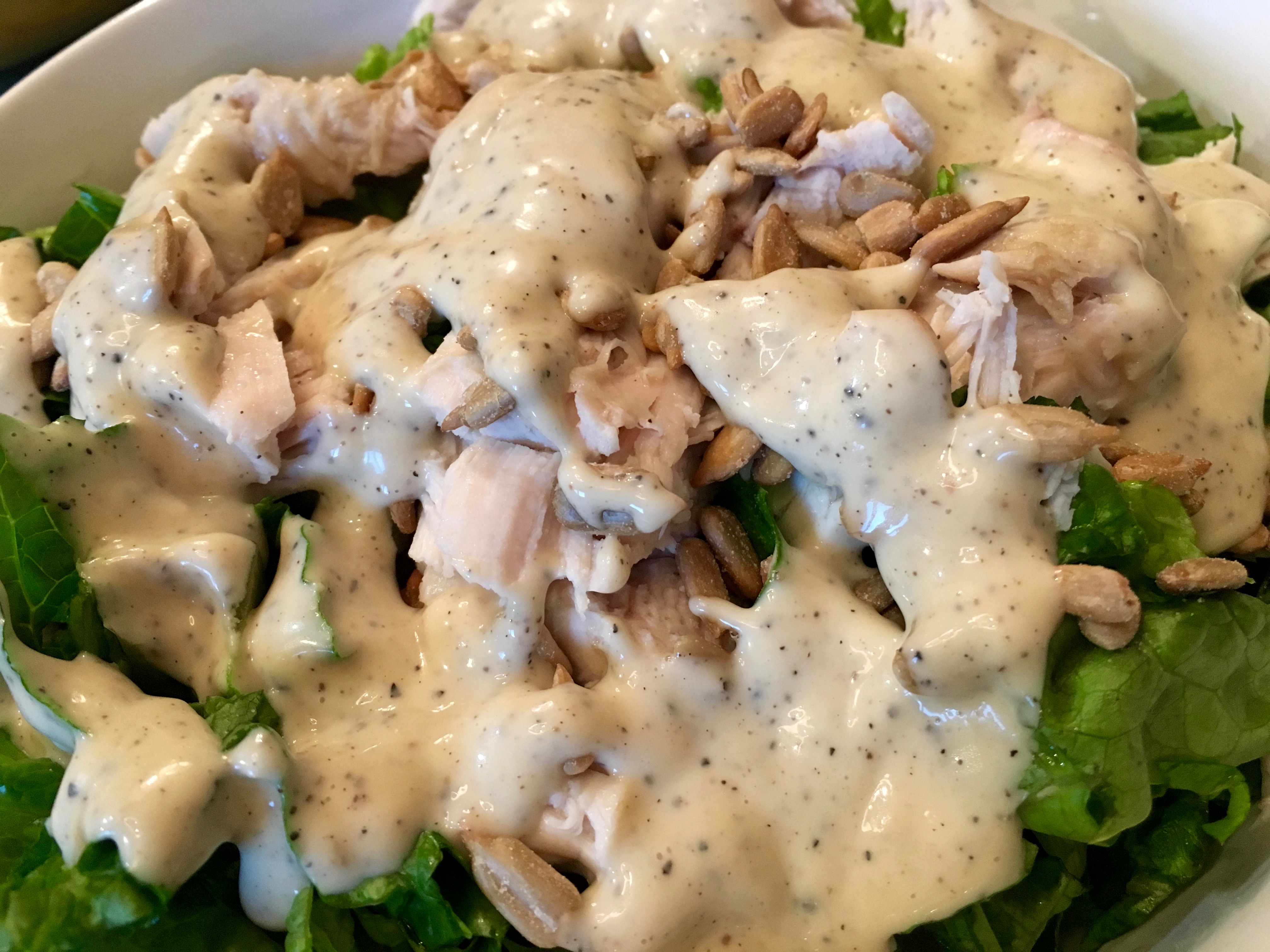 MMMMM.  All. the. dressing.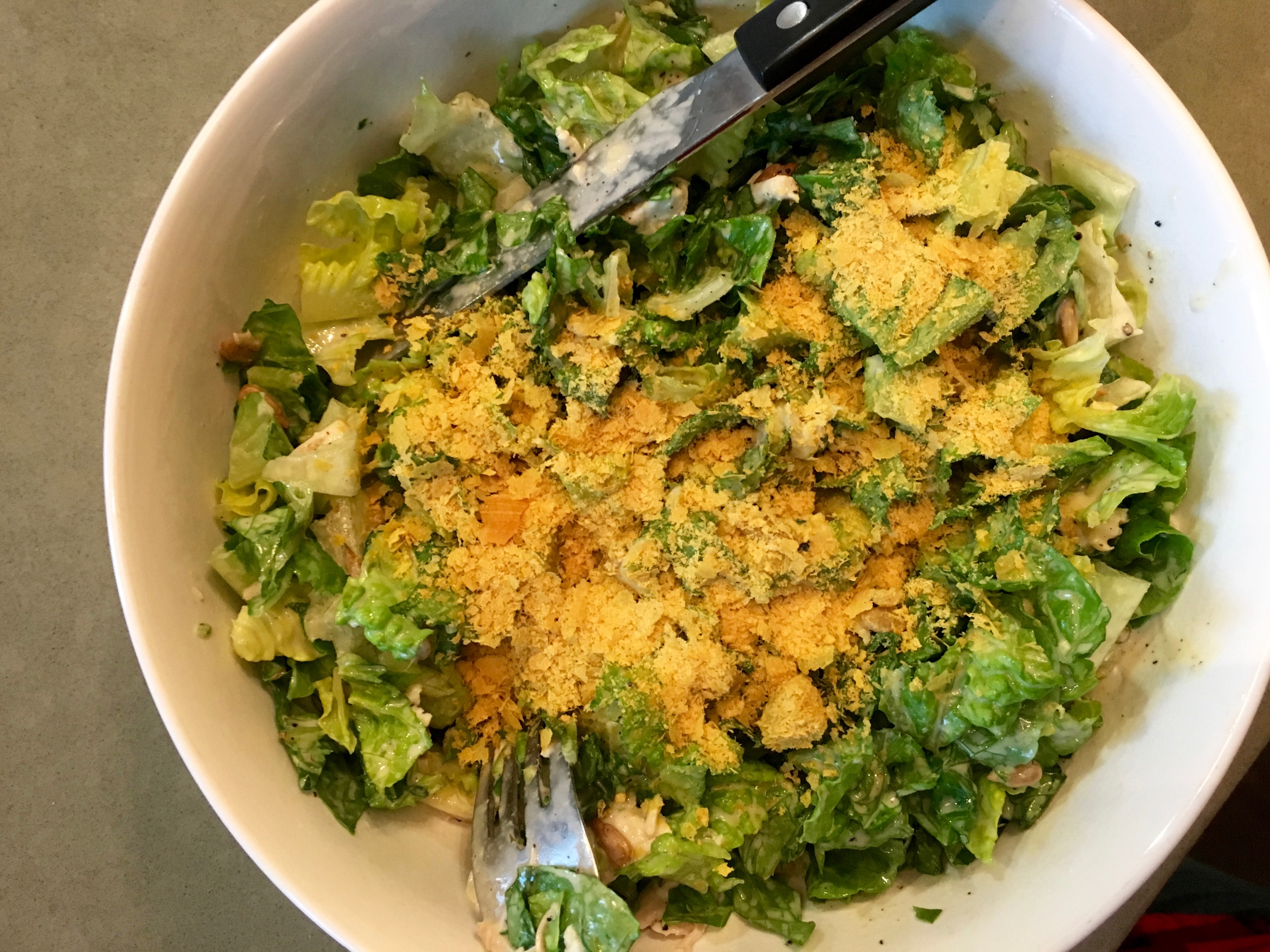 Oh!  And all the nooch.
The kids love nooch hard, too.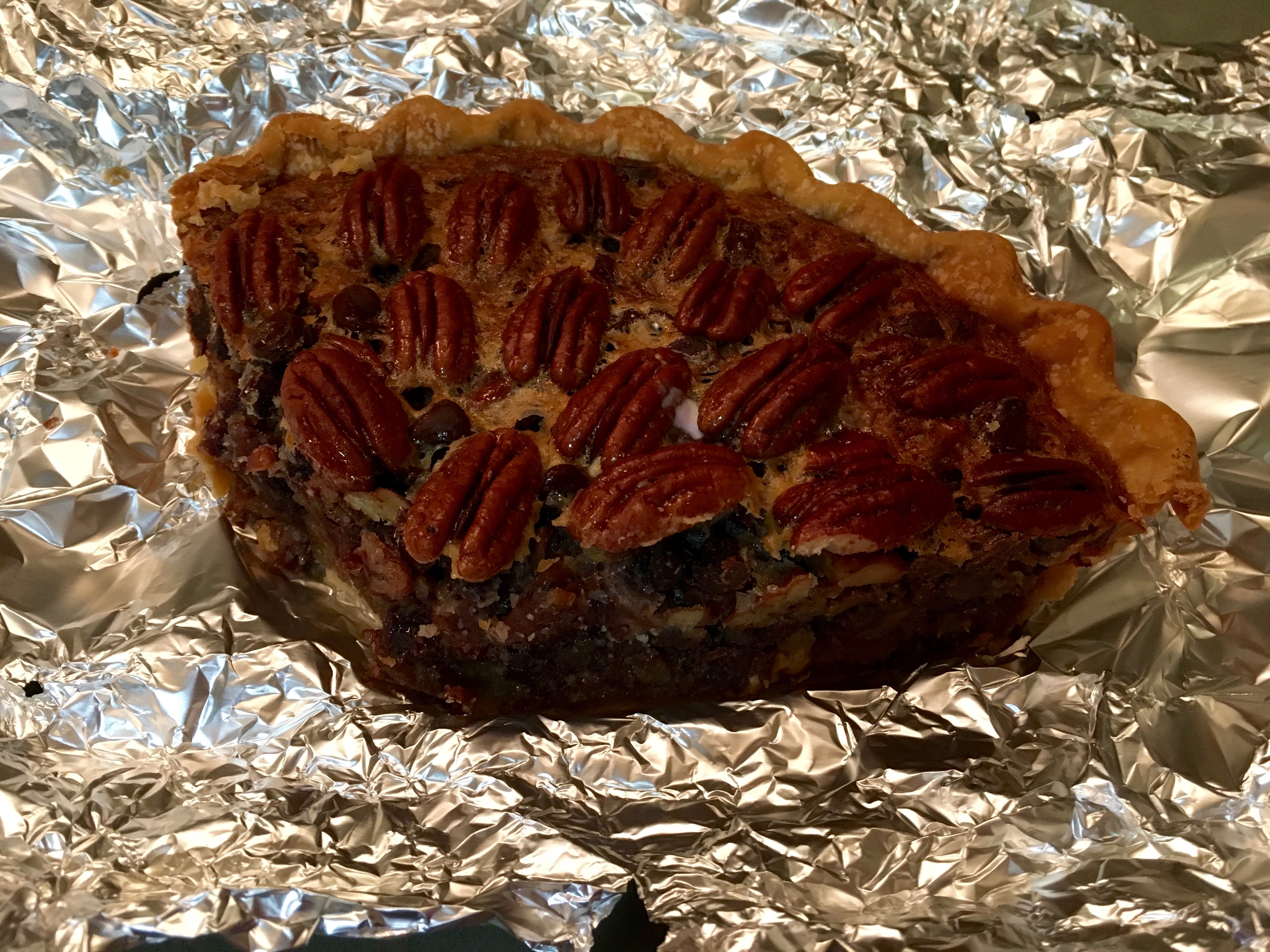 Pie time!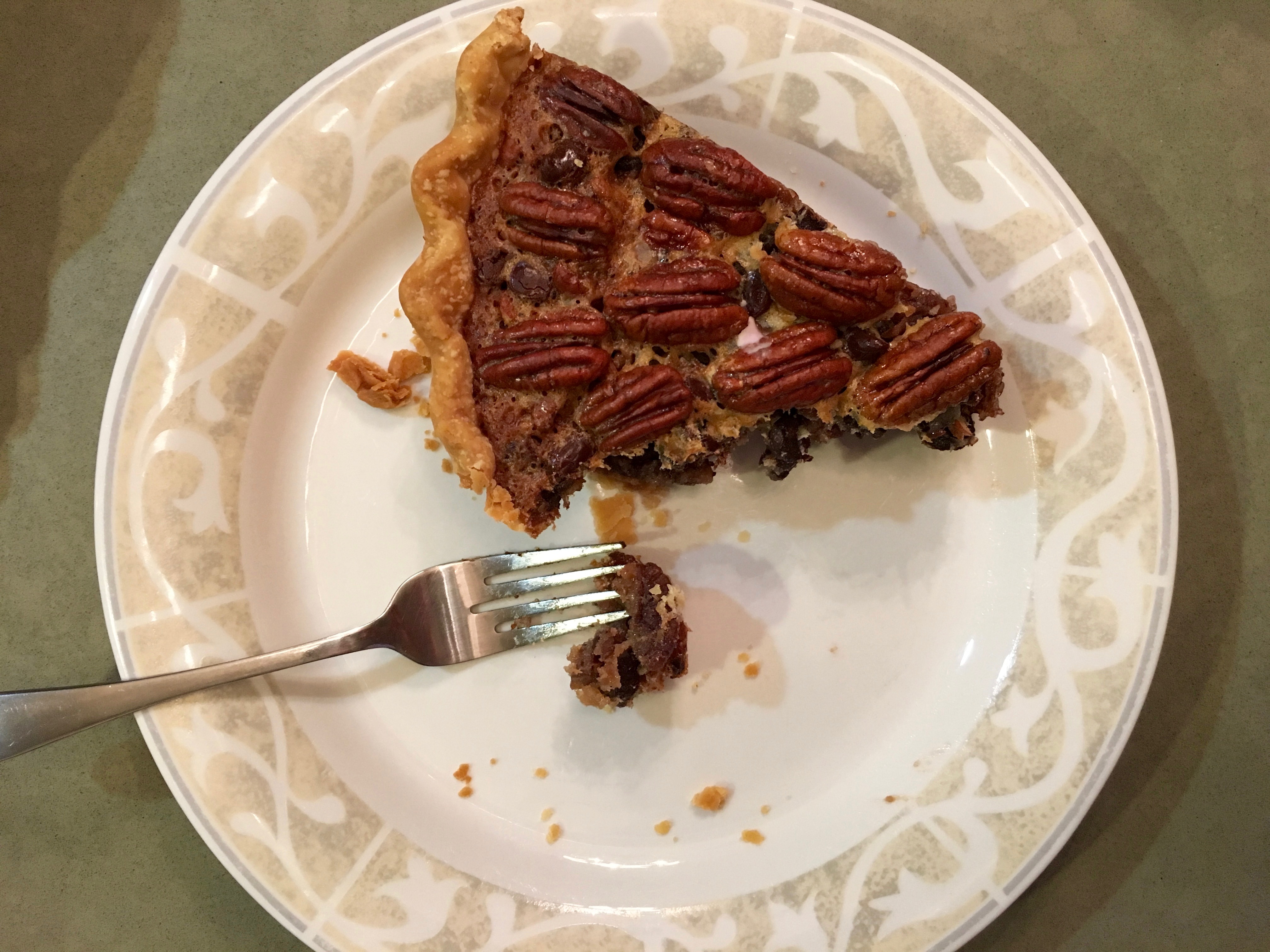 It's hard to tell the size of this bad boy, but it was huge.  My parents were crazy generous and let me take home the rest of my birthday pie!!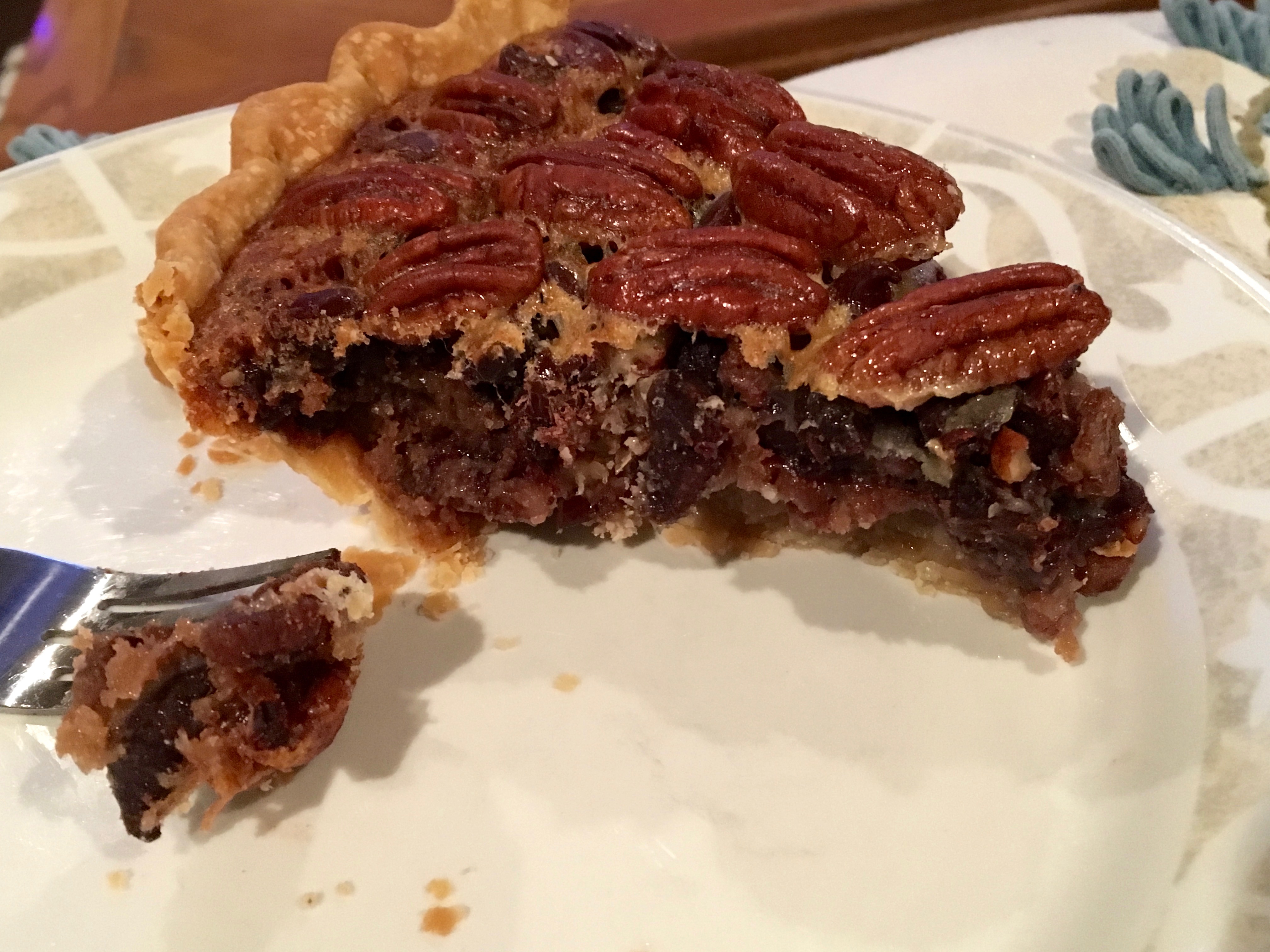 Check out that yummy chocolate ooey gooey filling!  Dannng.