I just found this draft from November!  Oh my gosh I feel like the worst blogger in the world.  Who does that???  HA.  Ok, well here's something I almost shared with you months ago…enjoy!!  😉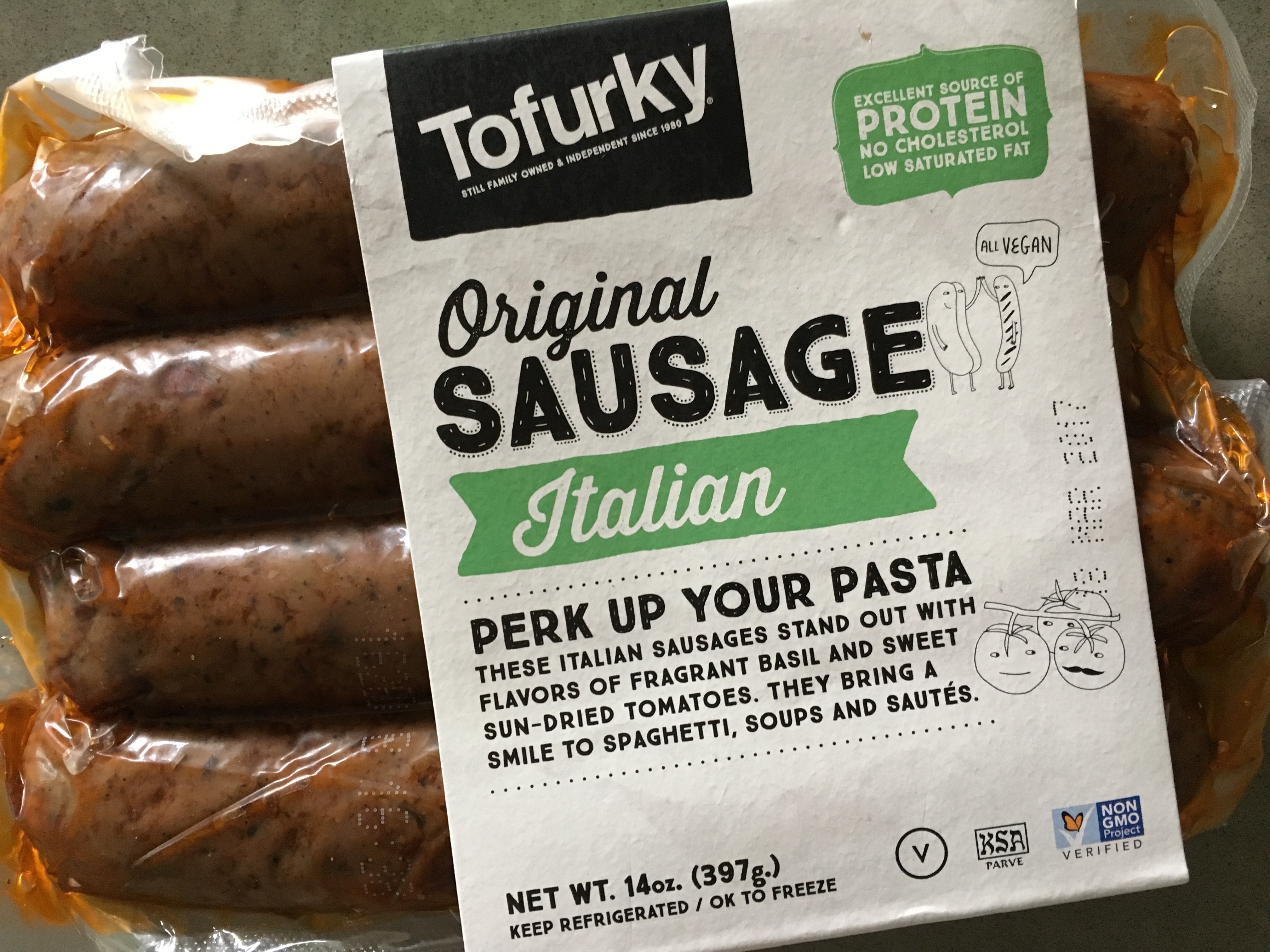 Is it just me or did tofurky change their recipe?  I like it better now…it's more like Field Roast (which has always been stellar, but is kinda $$$).
I make composed meals on most nights, but sometimes sh!t hits the fans and I am too tired to go ahead with the planned meal.  On those nights, I turn to "the formula" – green, grain, protein.  And in the following two meals, that "protein" category was filled with vegan sausages.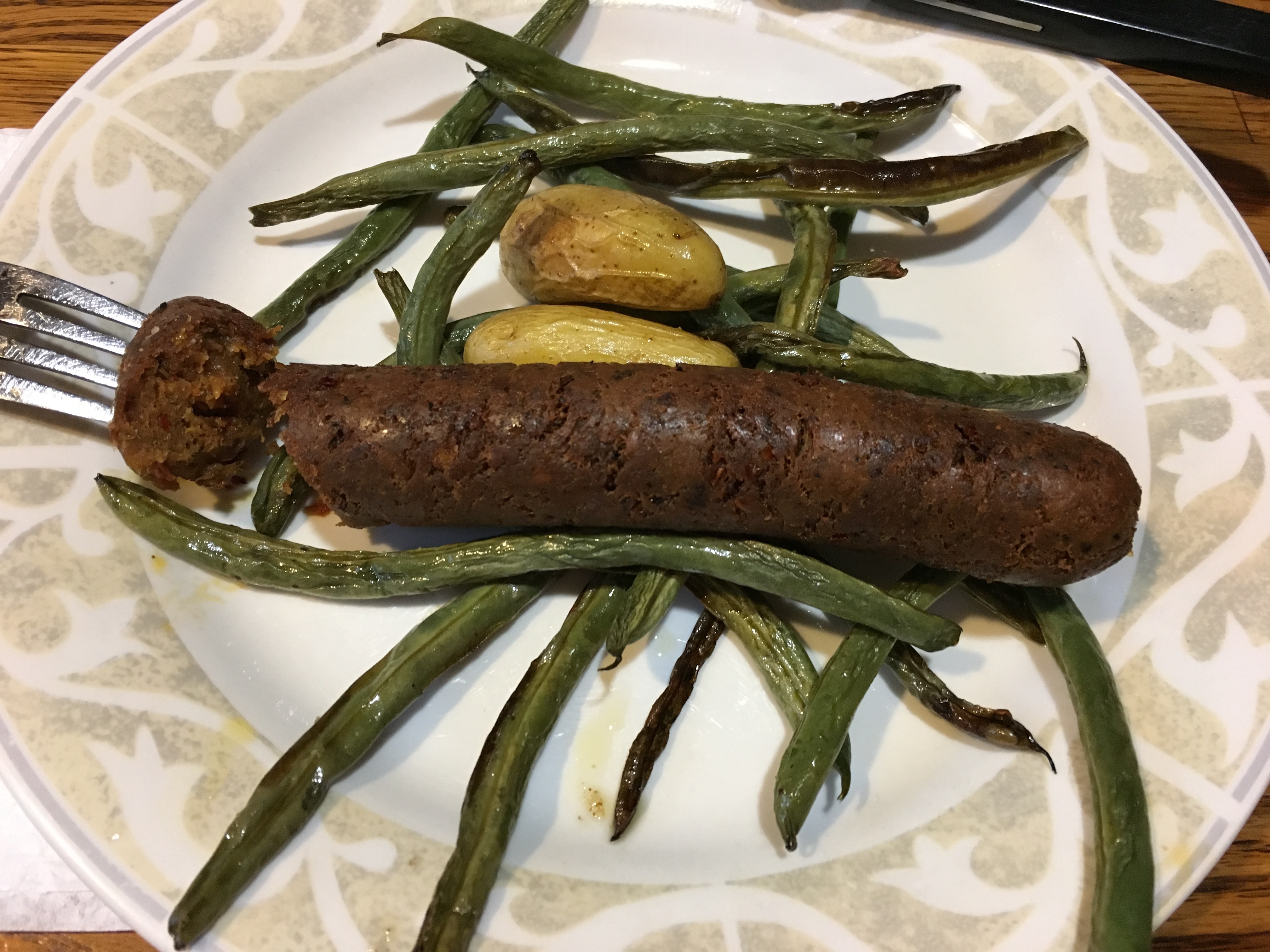 The above is not a photo I'd ordinarily share but it was surprisingly good thanks to the tofurky being better than I remembered it being.  I roasted the sausage, potatoes, and green beans all together on a sheet pan at 400 for the fastest meal of all time.  Sometimes you have to just get it done.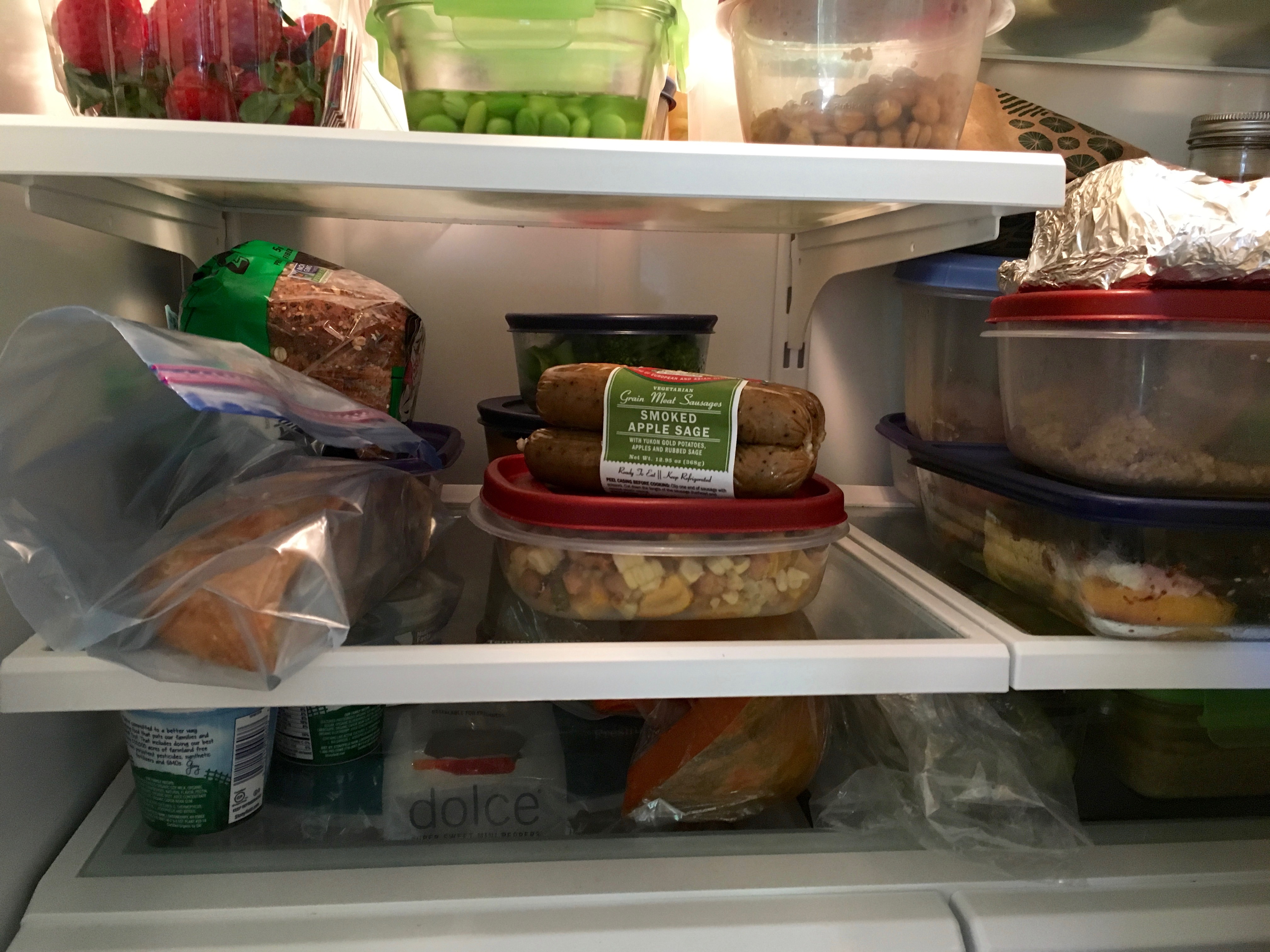 Here's the smoked apple sage Field Roast waiting to be called up to the plate.
I sautéed it with kale and served it over leftover corn and rice.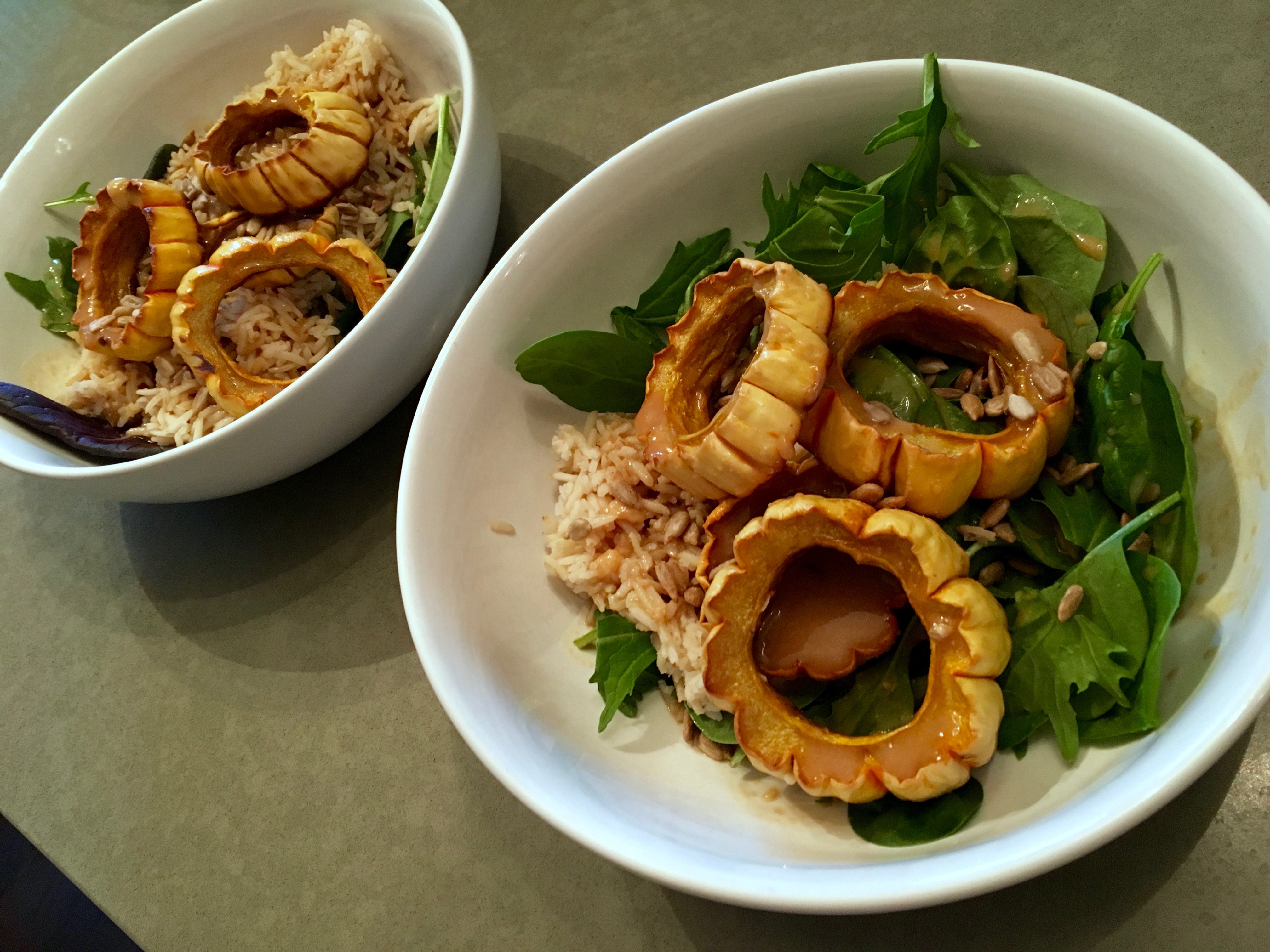 I don't even remember what this was!  I do love me some delicata.  Although it's not in my top tier of squash rankings – too many other amazing ones to take those spots.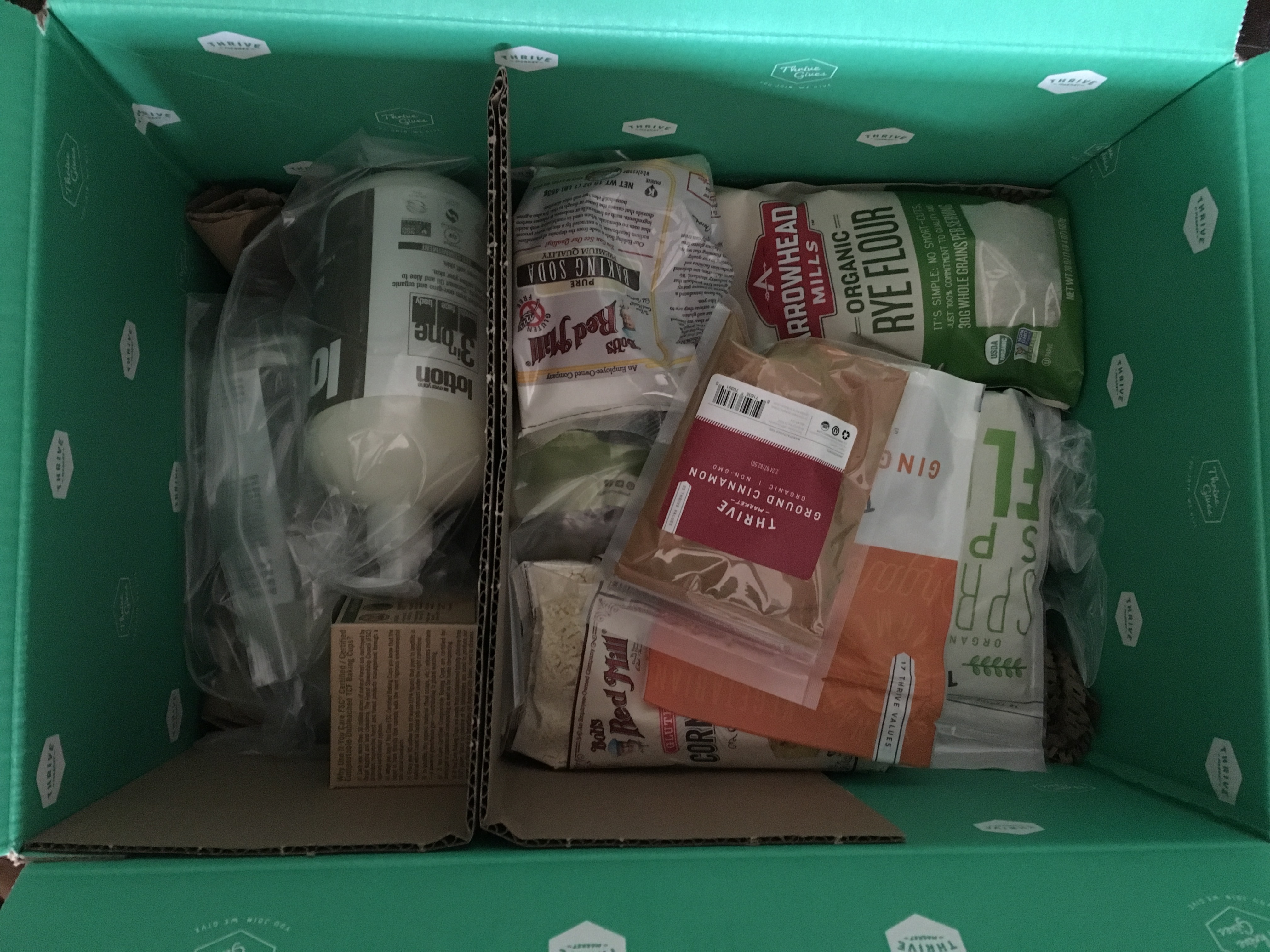 Favorite thing to get on my doorstep 🙂  This package had a bunch of different kinds of flour – including rye flour – which I'm excited to try out for a cracker recipe from this cookbook.