…Of the year is finally over and done and now we can come out from hiding and admit our tree has been up since over a week ago.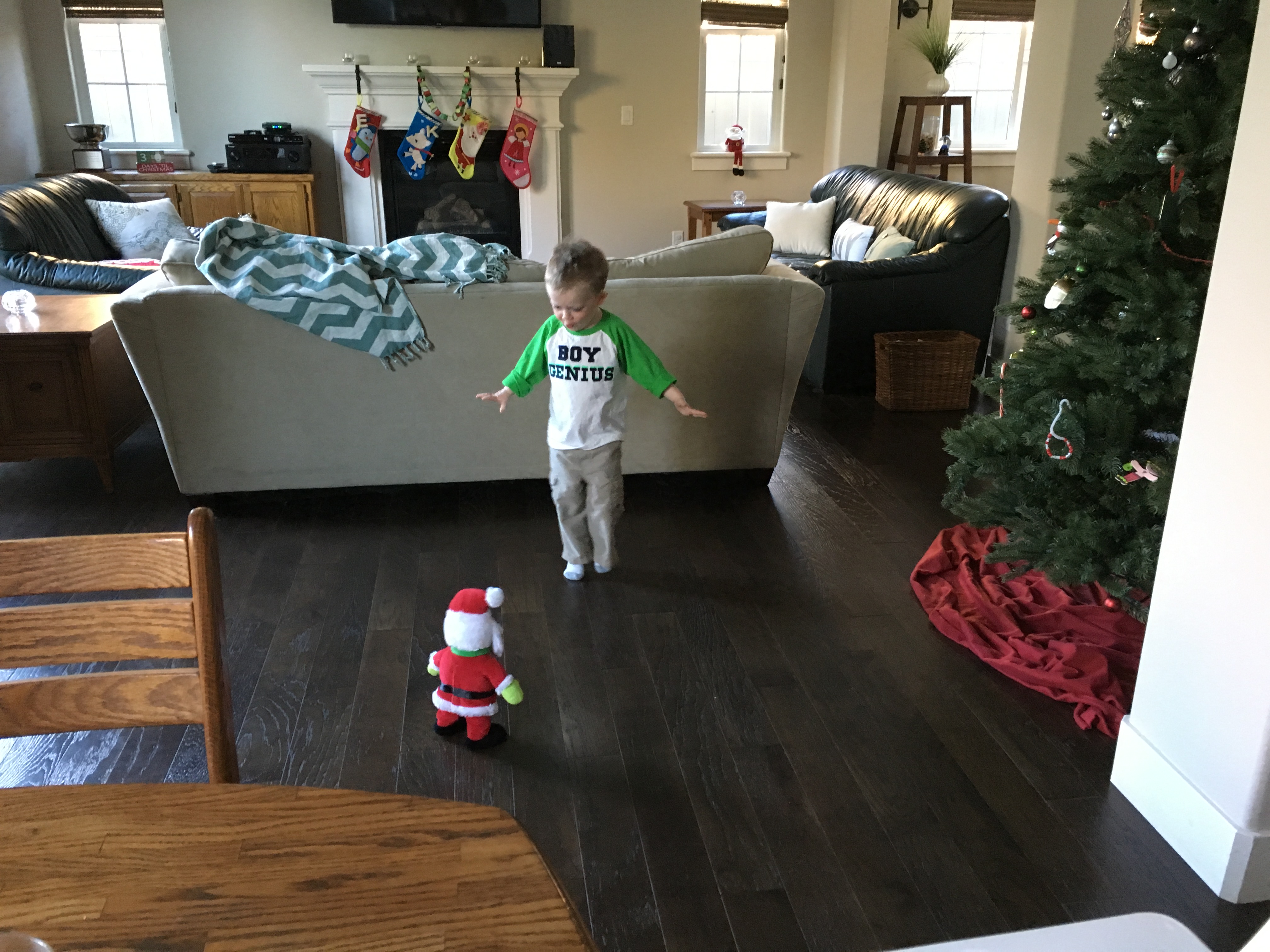 I am already regretting it just a little bit because P is OBSESSED with all things Christmas and I'm hoping there won't be a burnout effect before December even arrives!  Ha.  We have already gone to the library for a few different rounds of holiday books because our two options at home have long since reached their reading saturation point for mama and dada (he wouldn't object to the same stories back to back to back to back…you get the point).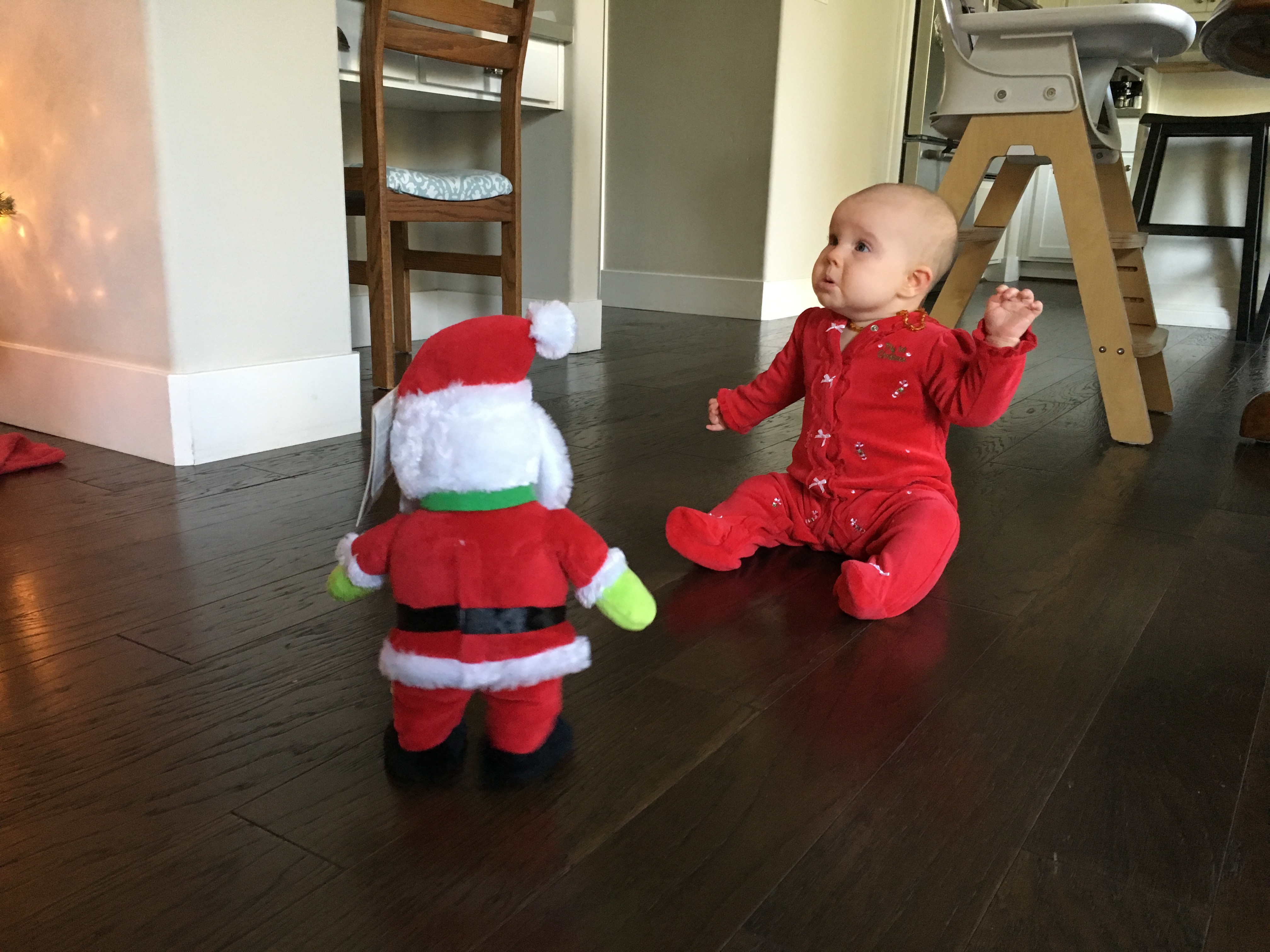 V isn't as smitten with dancing Santa as P, hahaha.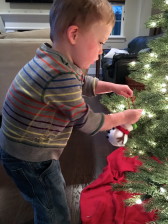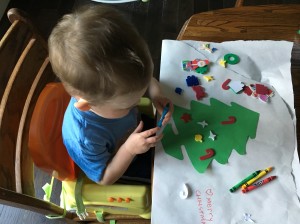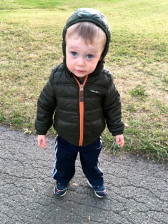 Getting festive up in heeeeya.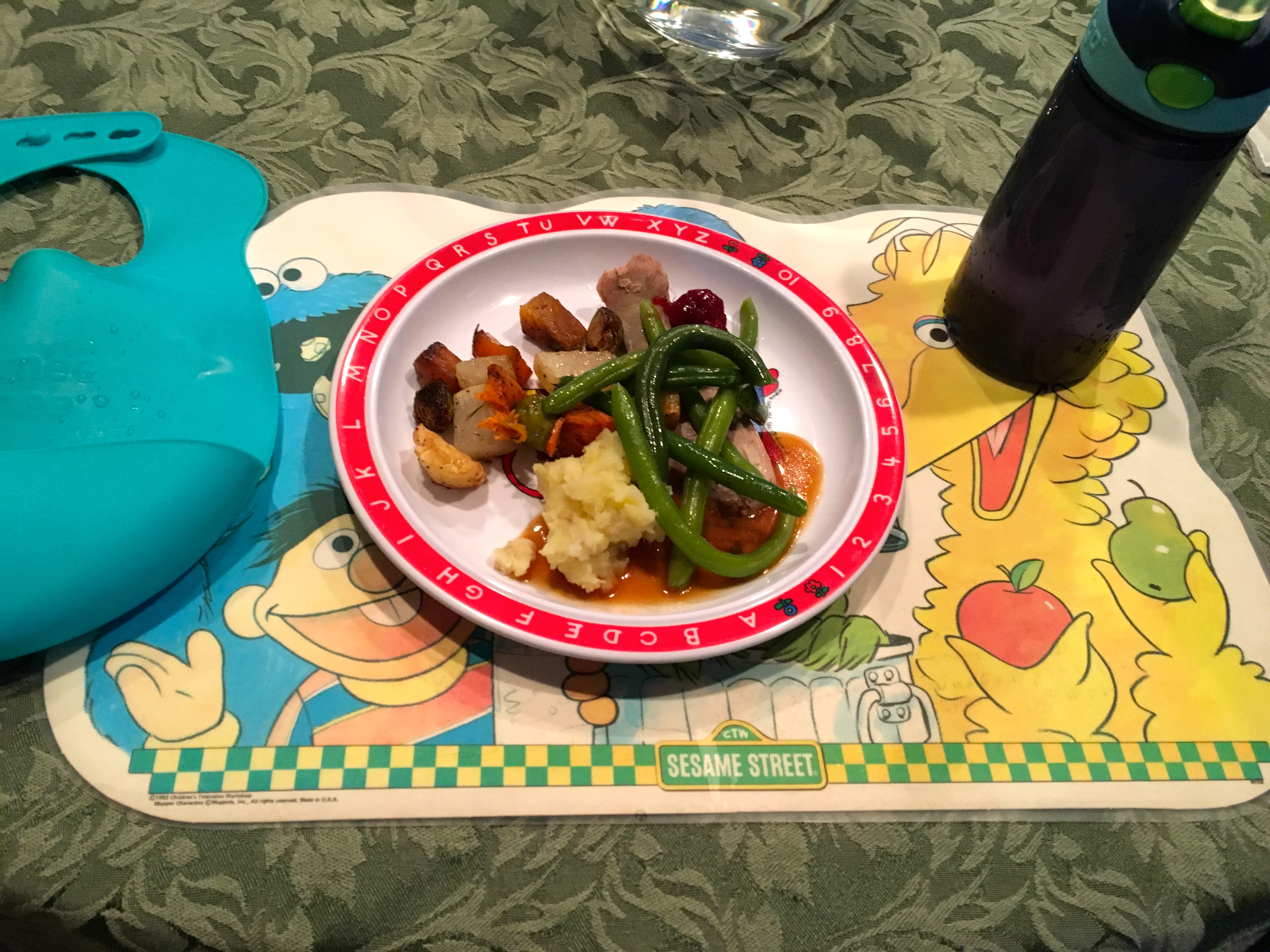 So about this little stuff your face holiday…
We went to my parents' house for a small gathering – just us and my uncle.  It didn't feel as weird as I thought it might without my grandpa, but maybe that's because I had mentally planned for a non to-do kind of holiday.  It was our THIRD after all (who else is so lucky to celebrate that many times?).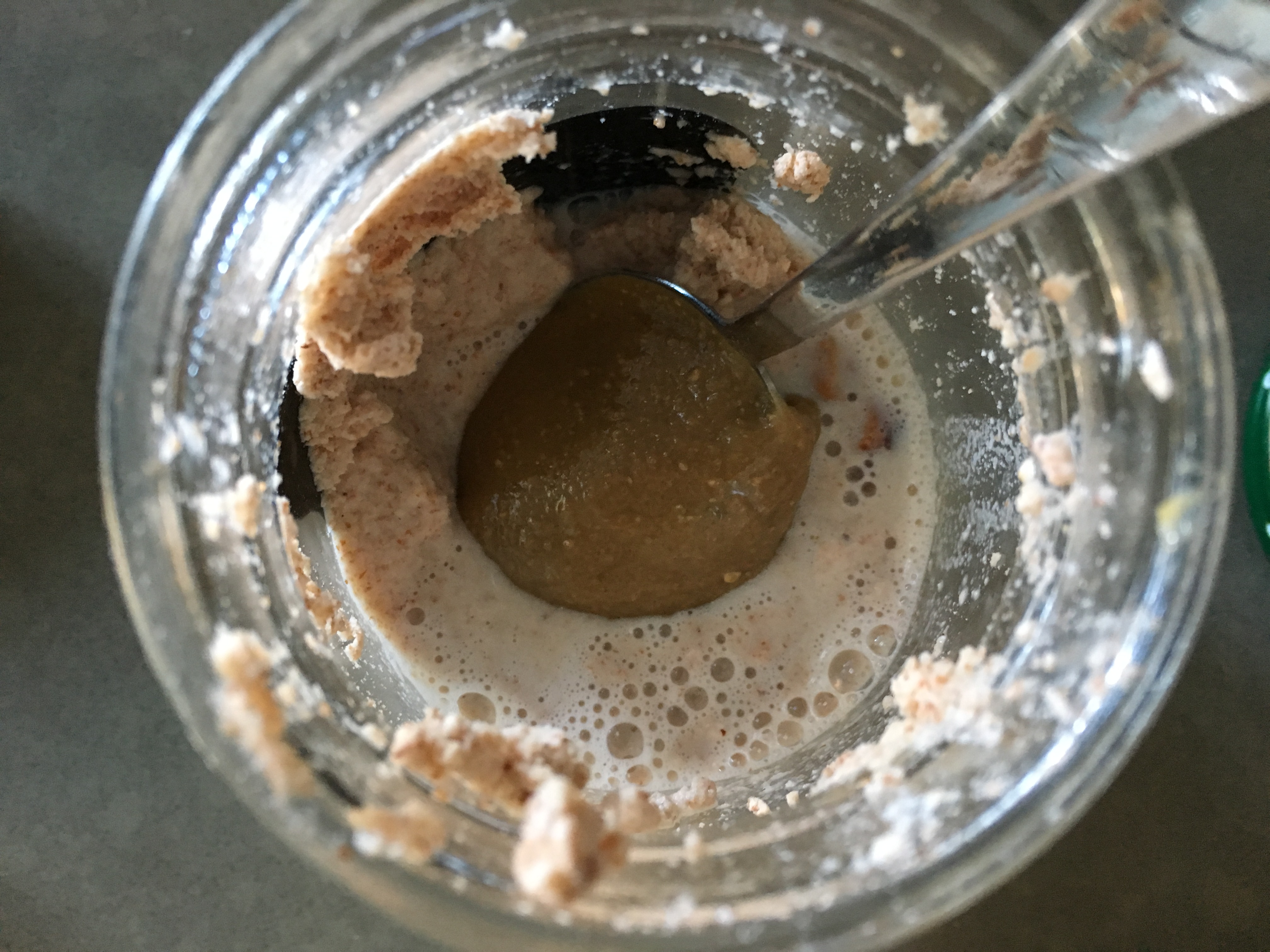 I started the morning with a jar of almond fluff.  Then added steamed soy milk, sun butter, and a few home-made candied walnuts (for the salad I brought to Thanksgiving).
That "almond fluff" above is from the home-made almond creamer I made.  It's basically nut pulp that I didn't really squeeze all the way dry.  I thought I'd try it out as an alternative to oatmeal one morning since it's kinda similar in texture but offers a little more nutrient density in the protein and fat department.  It was okay, but not something I'd make an extra effort to make again.  A nice use for the by product of almond milk making though.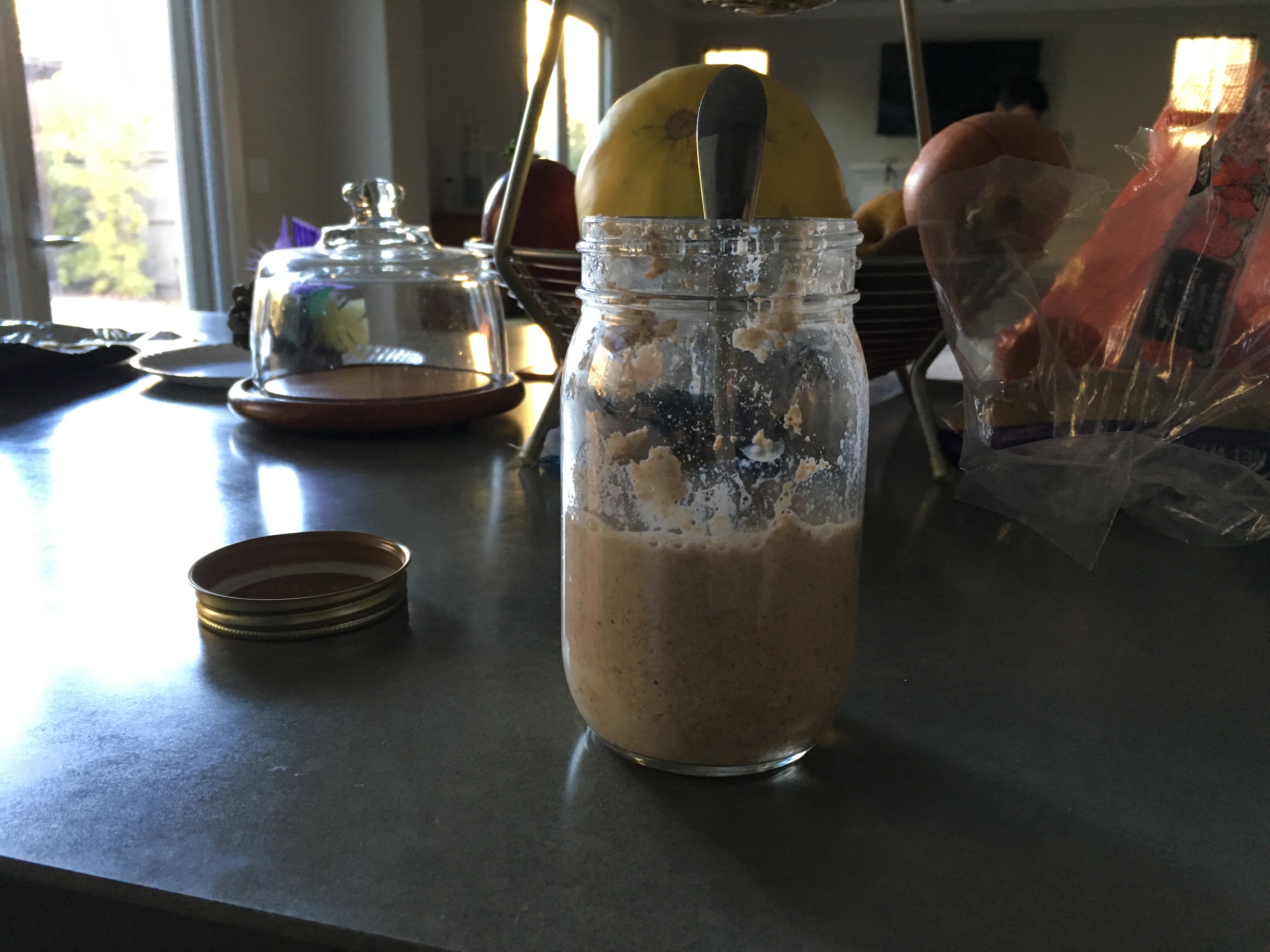 I just got a brainstorm for this week…stirring some protein powder into oatmeal.  Crock pot oatmeal makes life so easy in the am.  But then again, so does having an endless supply of quick breads in the freezer…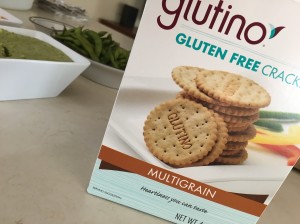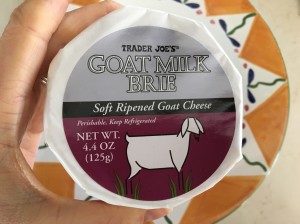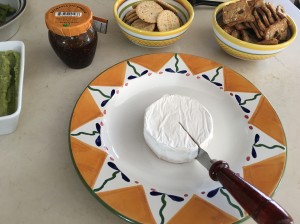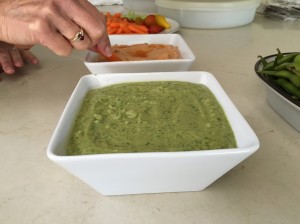 We got to the East Bay in the morning so P could play with grandma and grandpa and let off some steam before zzzz-ing.  Nap time = app time, woohoo. Above spread included home-made sesame free hummus (sun dried tomato > spinach artichoke in my opinion) which my mom was SO awesome to make.  Hurray!  That goat brie from TJs is fantastic too by the way.  Might have to get that next time I go shopping for al fresco snickety snackities.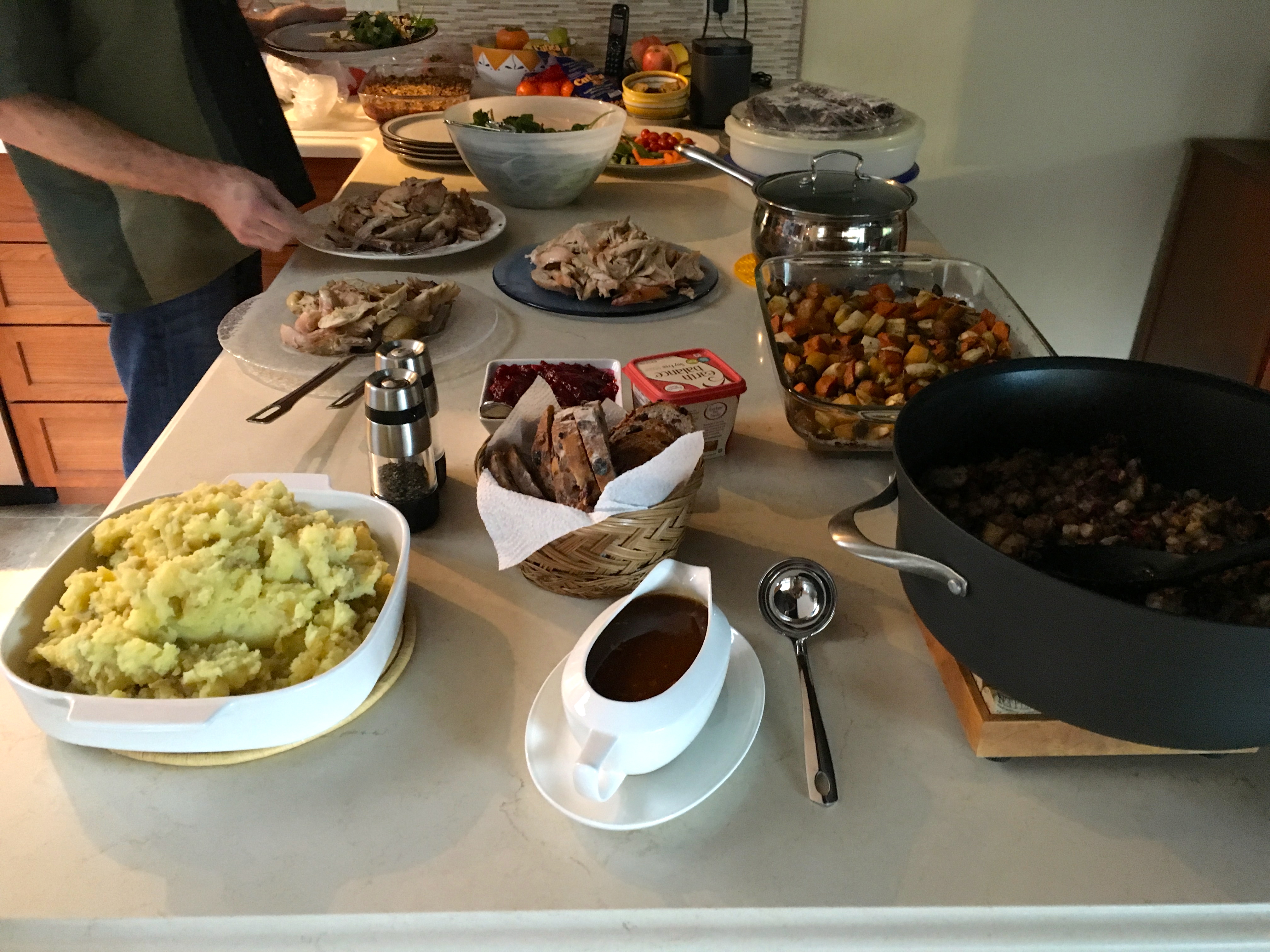 Feast mode.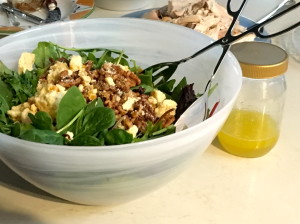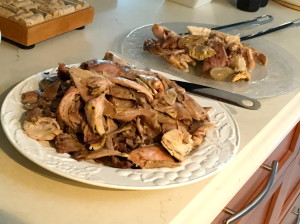 The vinaigrette for the salad was a simple olive oil, lemon and agave combo.  I used the last of the extra virgin olive oil when I was making the roasted veggies so I used a fancy oil from Dry Creek.  The salad also had candied walnuts, apricot stilton and dried cranberries.  I didn't have any that day, but I did have leftovers the next day for lunch and was pretty pleased with how awesome it was.  I love spinach salads though, so as long as they have some oil based dressing, nuts/seeds, and something sweet I am in.  Fancy cheese is just the icing on the cake.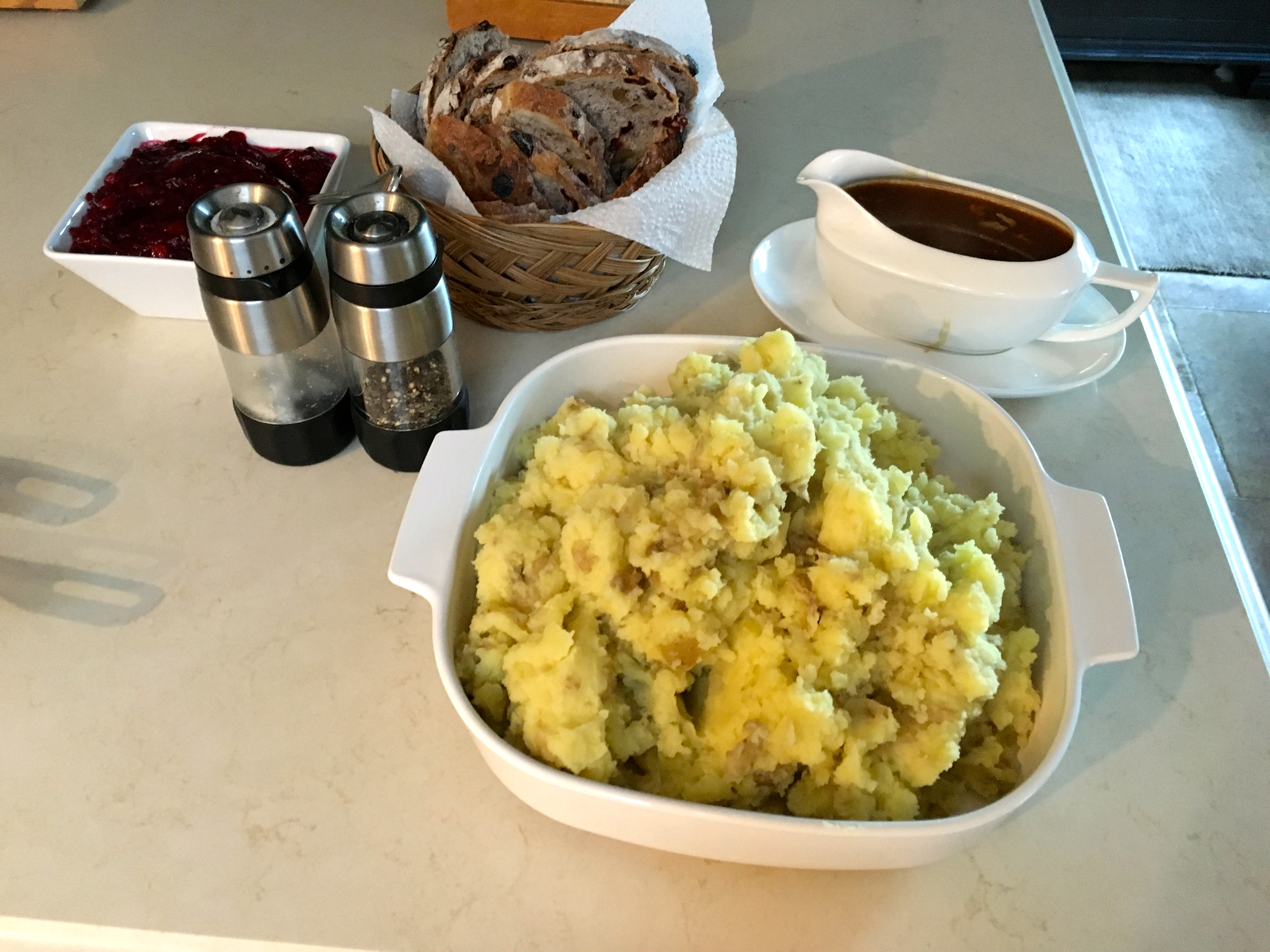 Taters mashed with veg broth, walnut cranberry baguette, gravy gravy, and sooooo much other yums.  I didn't take pics of everything…I'm not sure why, I guess I was just distracted with this pretty face.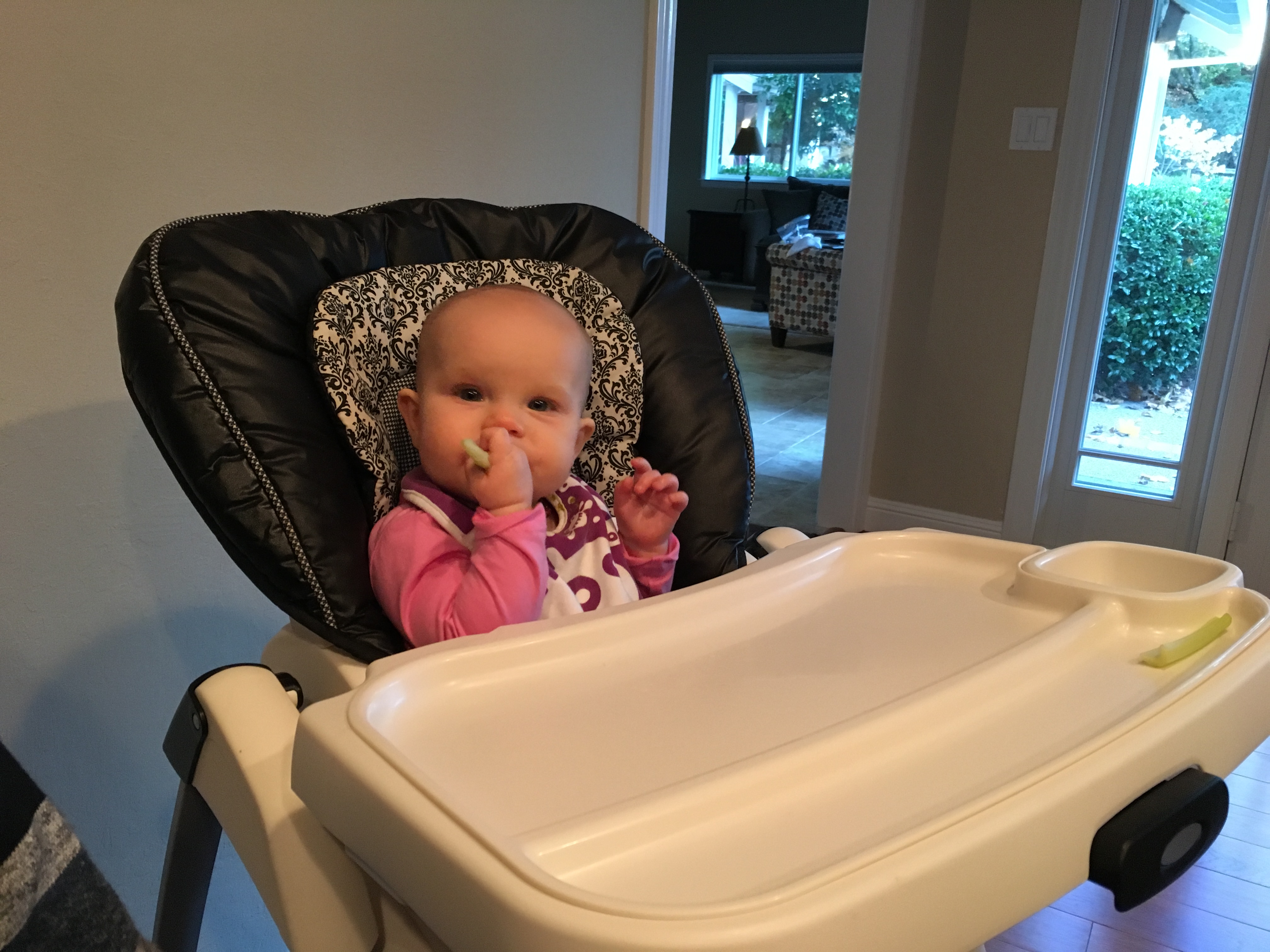 Noshing on some celery. NBD.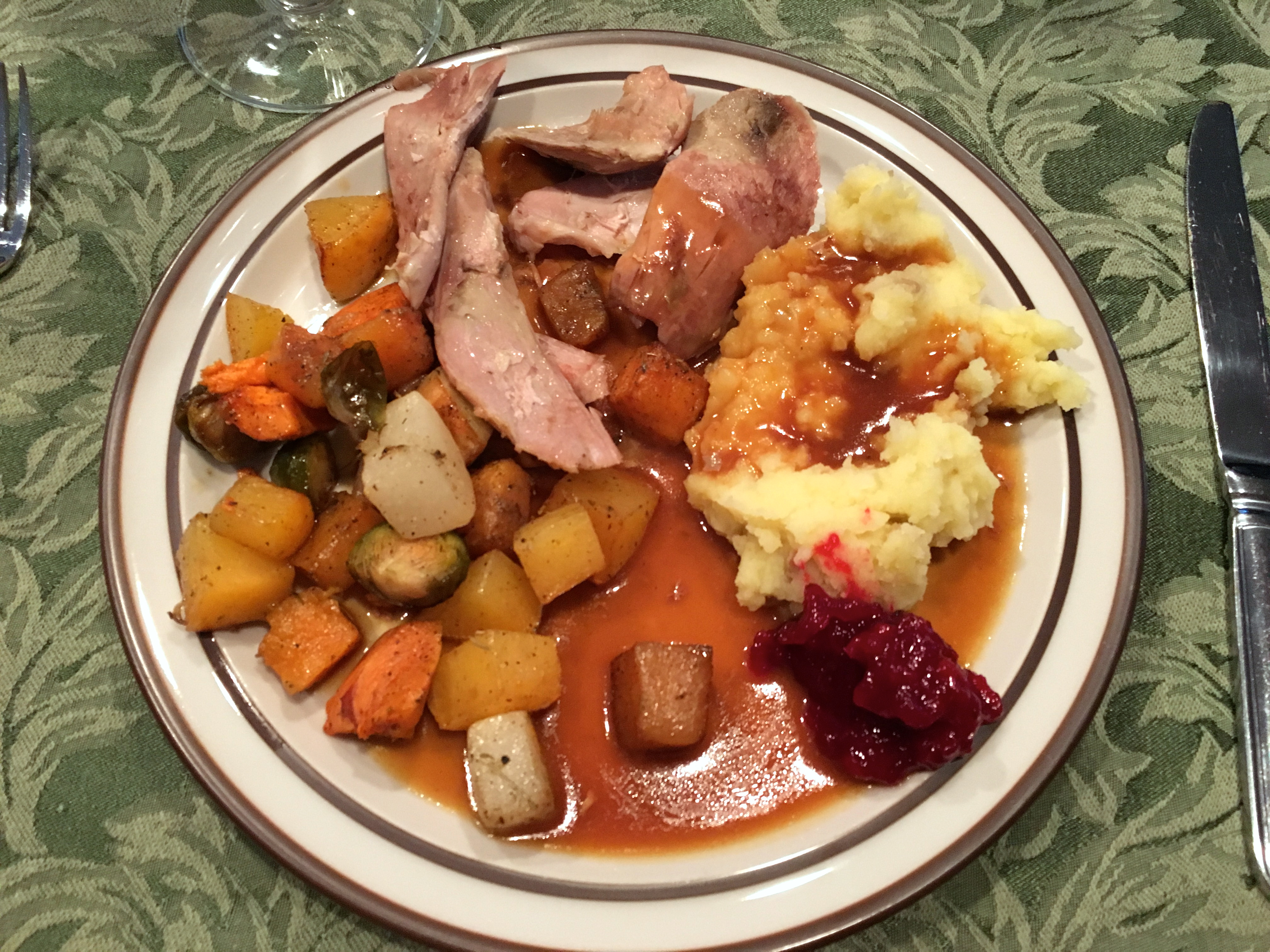 I went back for seconds and thirds of roasted veggies because they are my faaaaaavorite of all the Thanksgiving foods (and Fall/Winter food in general).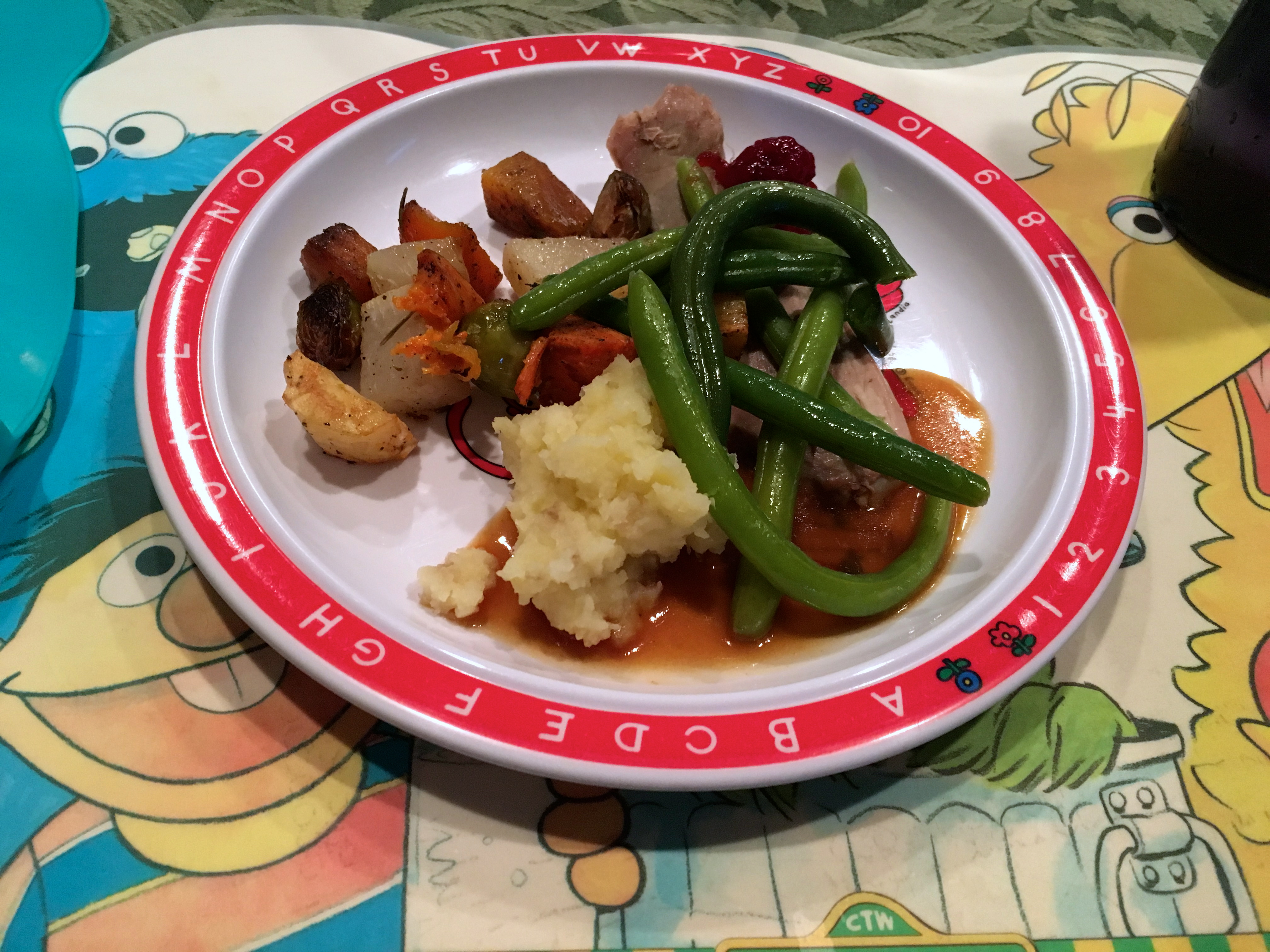 P polished off everything on this plate minus the mashed potatoes (he has no interest) and then had seconds of turkey (from my plate).  The placemat and plate are from my childhood and my parents still have them.  Nostalgia to the max.  He thinks they're super cool so it's even more special.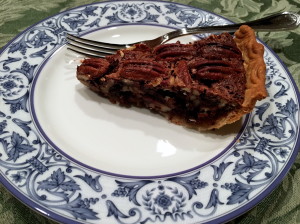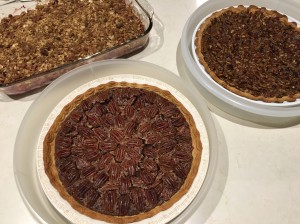 I happily gave up some of my turkey because PIEEEEEEEEE!!!!
My mom's pecan chocolate pie is my absolute 100% reason for dessert-ing in life, so I embraced the nature of the holiday and had not one but two sizable slices.  All in the name of seize the day gluttony.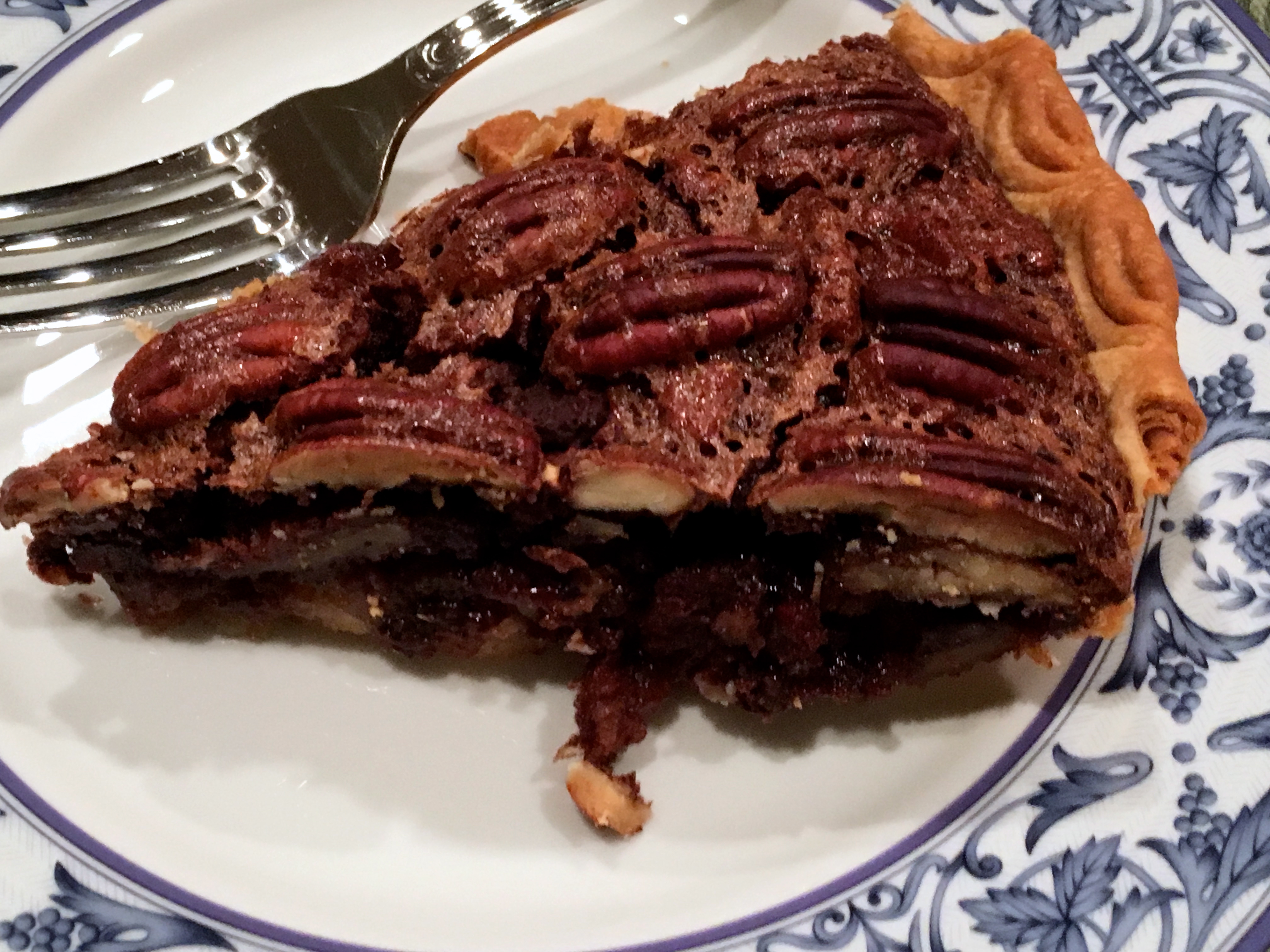 I felt a little uncomfortable after but it wasn't too bad.  So.  Worth.  It.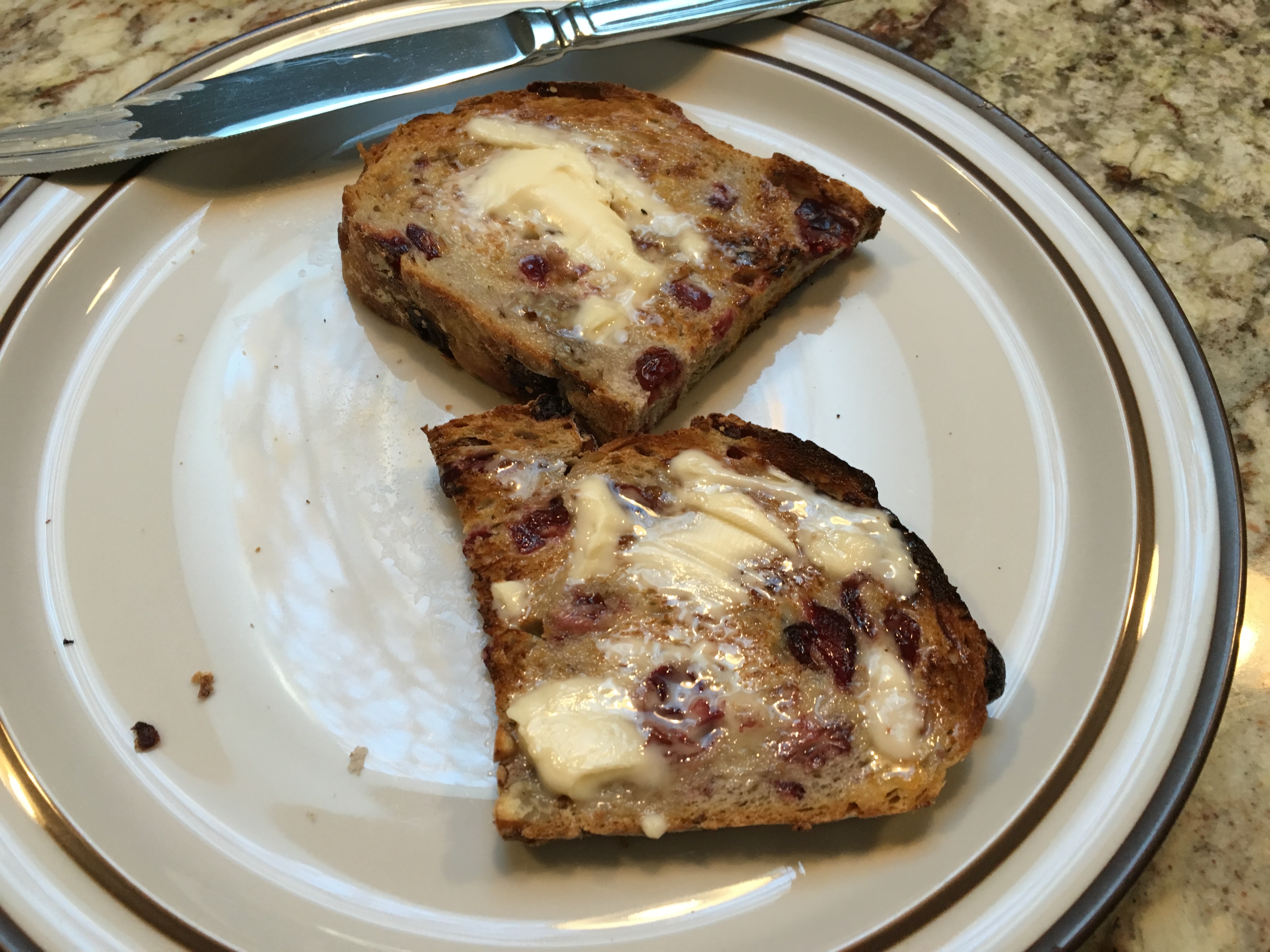 The next morning I went on a frigid run that ended up being super short because I didn't bring appropriate running gear to my parents' house and I am a pansy.  My dad made us decaf espressos which we added steamed almond milk to and then ate with leftovers.  I had two slices of walnut cranberry bread with Earth Balance.  I skipped both this bread and the stuffing the night before because neither were gluten free and there were other carbs that interested me more (potatoes and root veggies, namely).  But the next day I decided the bread looked too good to pass up.  Sourdough doesn't upset my gut that much when eaten without other fodmaps, and I enjoyed this breakfast very much with only mild repercussions.  Again, it's all about embracing the holiday and realizing sometimes there's an occasion to treat yourself and that's that.
True to tradition, we hit up the Boy Scouts' Christmas tree lot right after breakfast to get my parents' tree.  My little elf was beside himself with glee and went around "cutting" various things with his "saw" too.  Nothing unusual about that.
I didn't take a photo of lunch but it was leftovers (spinach salad) and then after P woke up from his nap we hit the road back to Davis.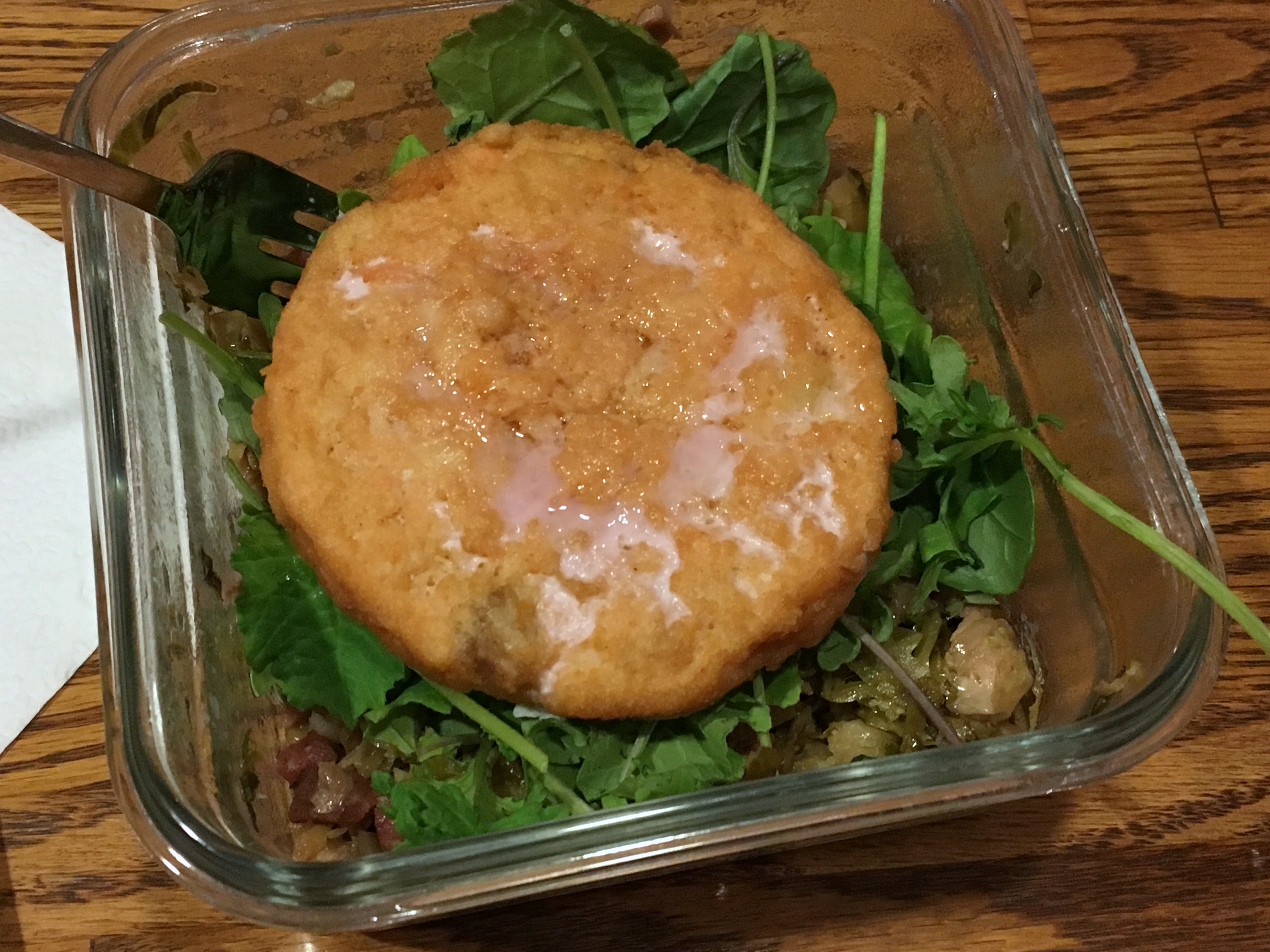 That's what you call the empty fridge scramble.  Salmon patty with greens and leftover brussels sprouts.  P had an even more bizarre meal of frozen mixed veggies, canned chickpeas, and the pancetta from my brussels sprouts dish (I didn't want it).  I don't recall what Kyle had, but I know it was equally random.  Maybe a burger?  It was a freezer something for sure.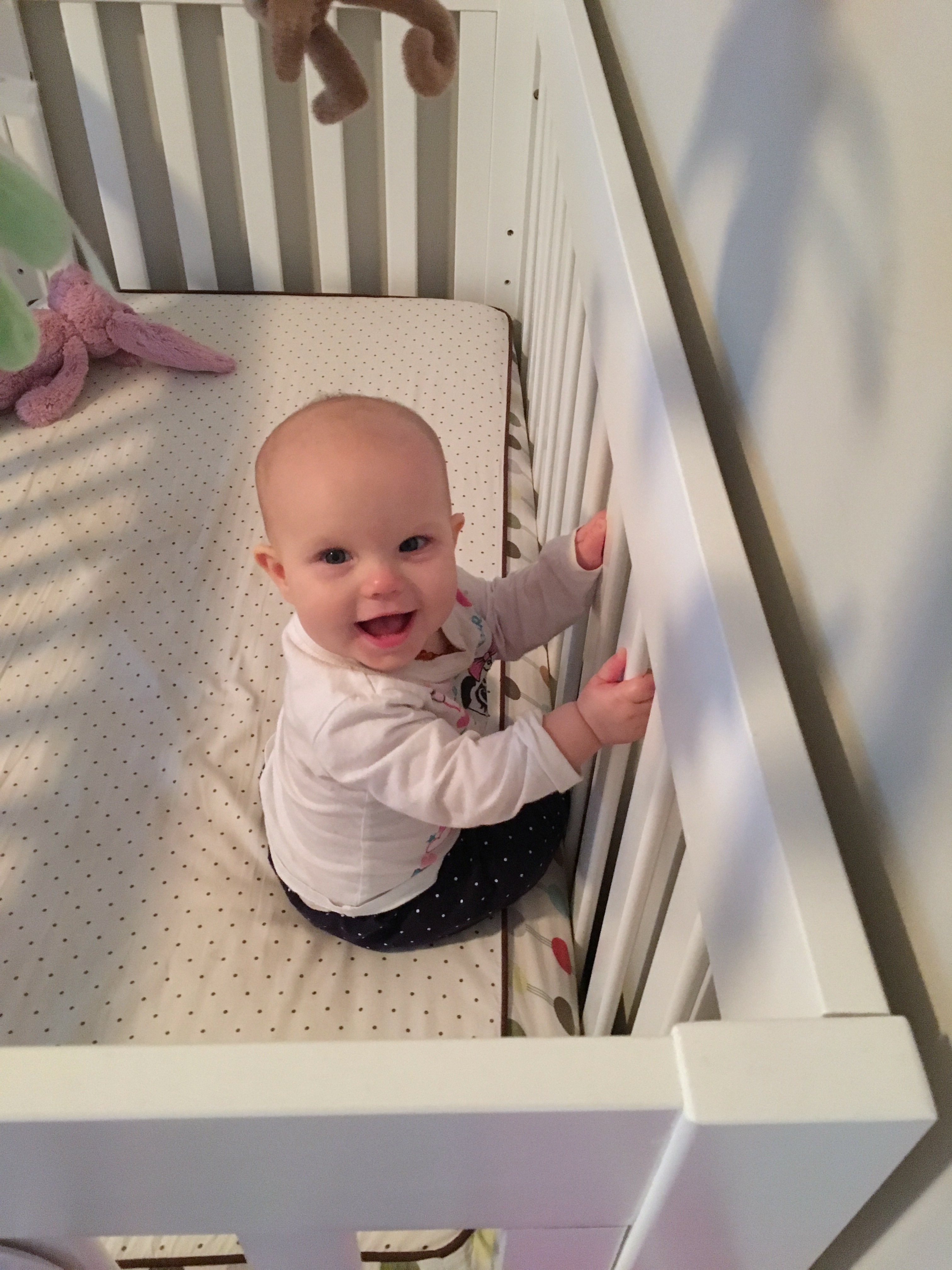 Guess whose crib got lowered this weekend?  Too soon little one, too soon.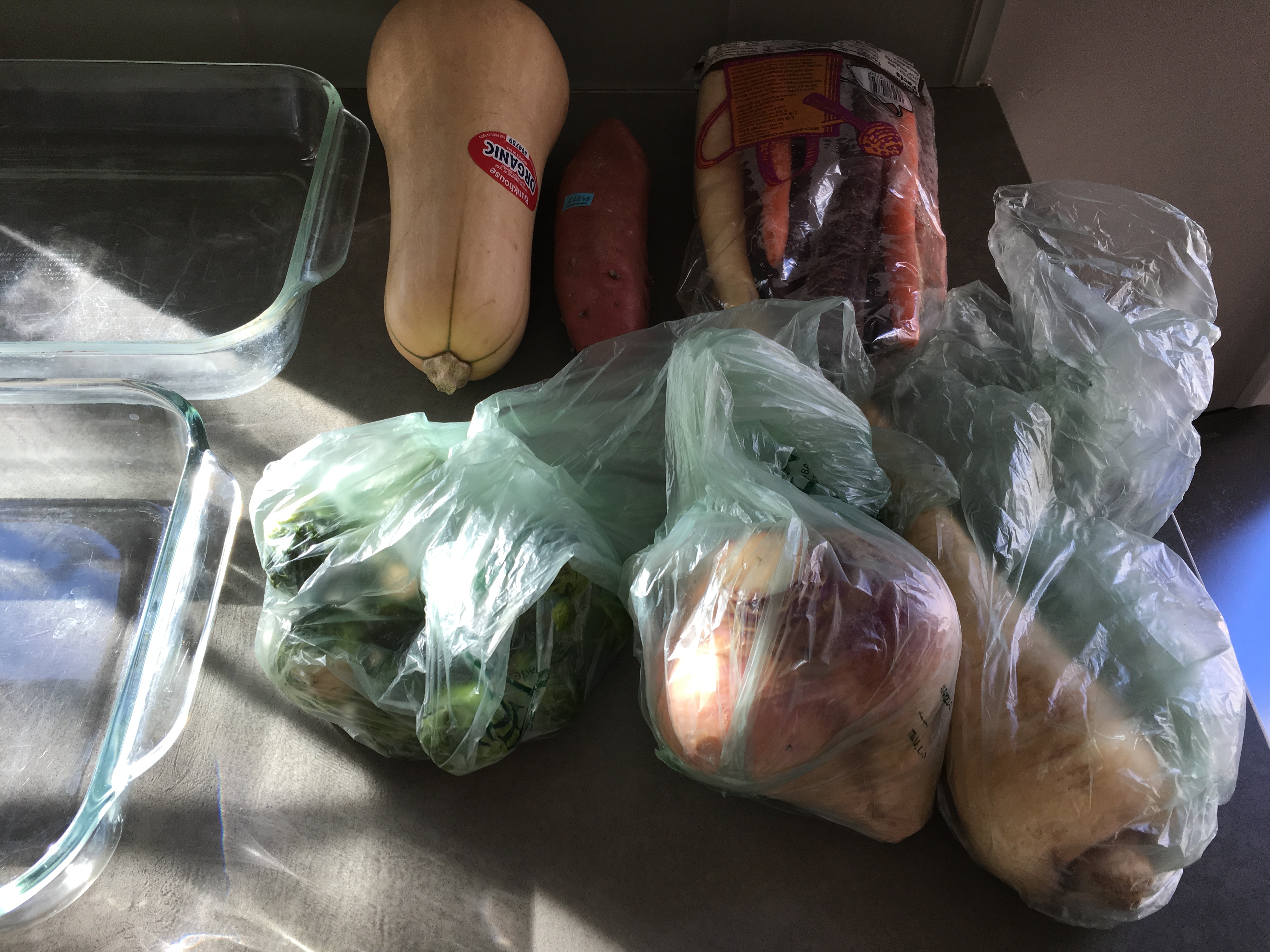 You'd think I would be ready to move on after all that Thanksgiving fare, but….you'd be wrong.
I planned a little roasted veggie hash into the weekly menu so I would have extras for the week but then I went really overboard at the store and…as you can see…I will DEFINITELY have extras for the week.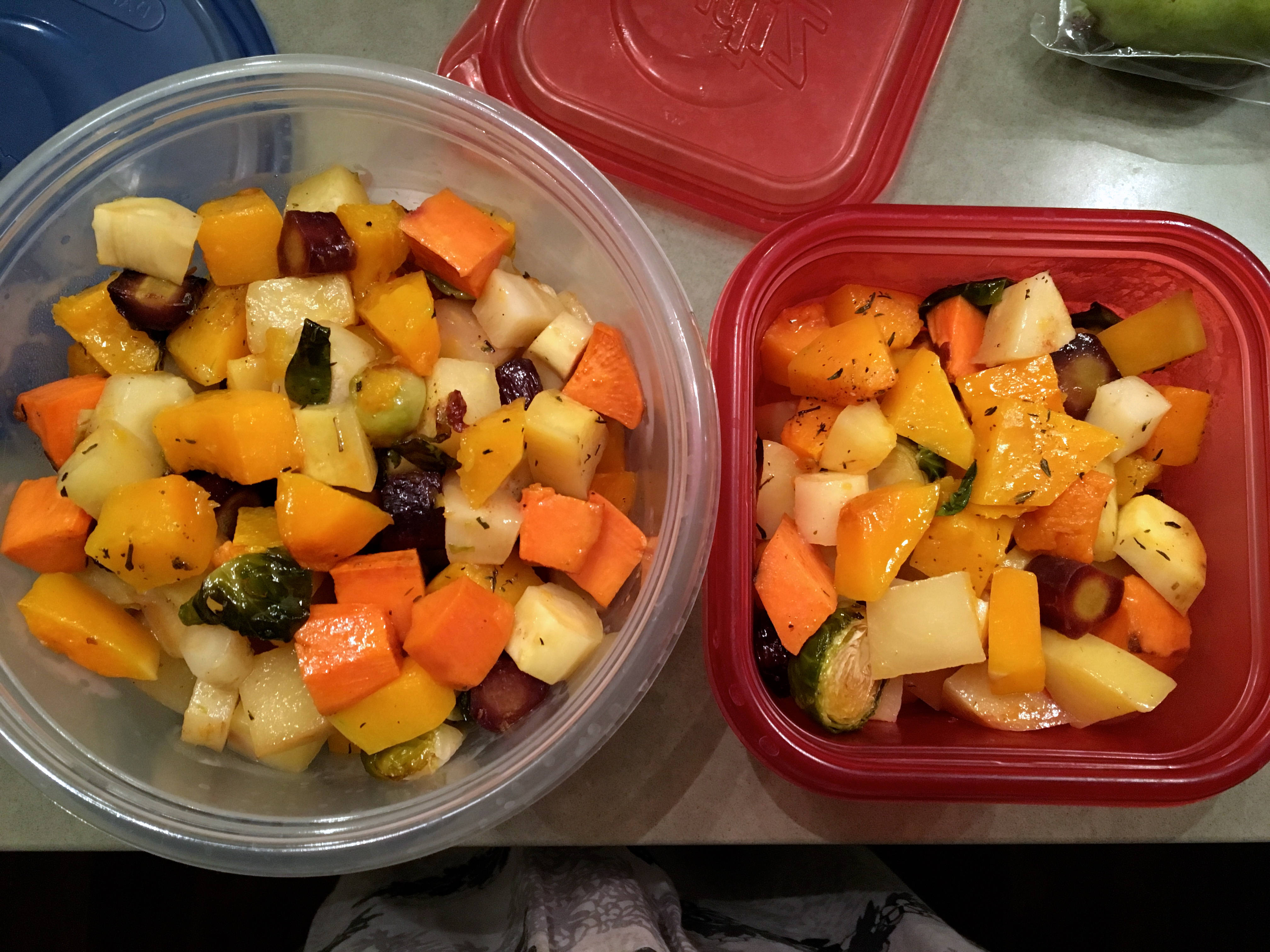 I turkey and gravy home from my parents' and I still have leftover mashed potatoes from Friendsgiving so I can basically make mini Thanksgivings all week now.
Hope you all had good ones too.  I can't help but give a shout out to all the nurses and medical personnel who worked the holiday.  You guys are the $hit.