It's rough being the only male in a house of women.  My poor pops.  Not only can he barely get a word in edge wise…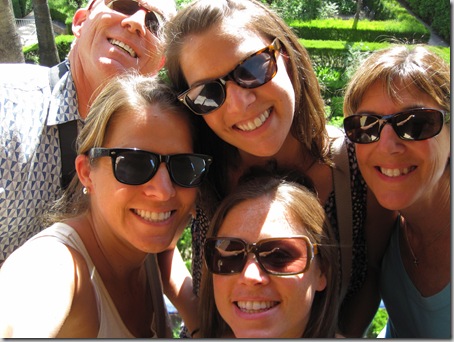 But he can hardly get his face in a photo.  🙂
The thing is, my dad is awesome.  And even though we tease him, we all worship him. 
He's responsible for setting an impossible standard for all future suitors (Kyle's in the clear, but my sisters may be screwed). 
He's also responsible for nurturing my sports career, spending his precious vacation time not on vacation.  Instead, he got off work early three times a week to coach me.  And then there were the weekends.  With 5 am wake-up calls to drive to every teeny tiny town in California for tournaments.  I hated listening to KFOG acoustic sunrise, but I loved every second on the road with my dad.
Obviously I could go on and on about how amazing he is.  But for the purposes of this blog, the most important thing to credit him for is introducing me to hummus.  He probably doesn't even remember it.  When I moved in to an apartment my senior year at UCLA, he came to visit me hang shelves in my bedroom…while I was at class he did some grocery shopping.  And when I got home later that afternoon I had my very first taste of hummus.  And the rest is history…   🙂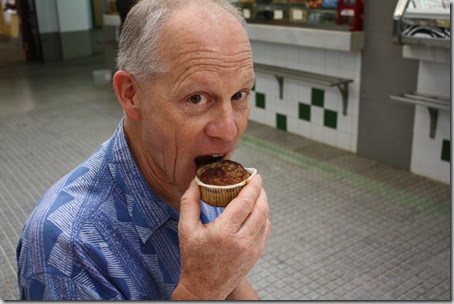 I love you dad.  Happy Father's Day!