Question mark in the title because I'm not sure this is bark like the kind you get from the store or the kind you see at every holiday party between December and January.  But it's chocolate that you break off in whatever shape you want, so maybe that's qualification enough.
I've made this a few times and decided to share the "recipe" although it's something I tweak with each go.  The permutations with coconut oil and cocoa powder are endless, so I'll offer suggestions at the end too.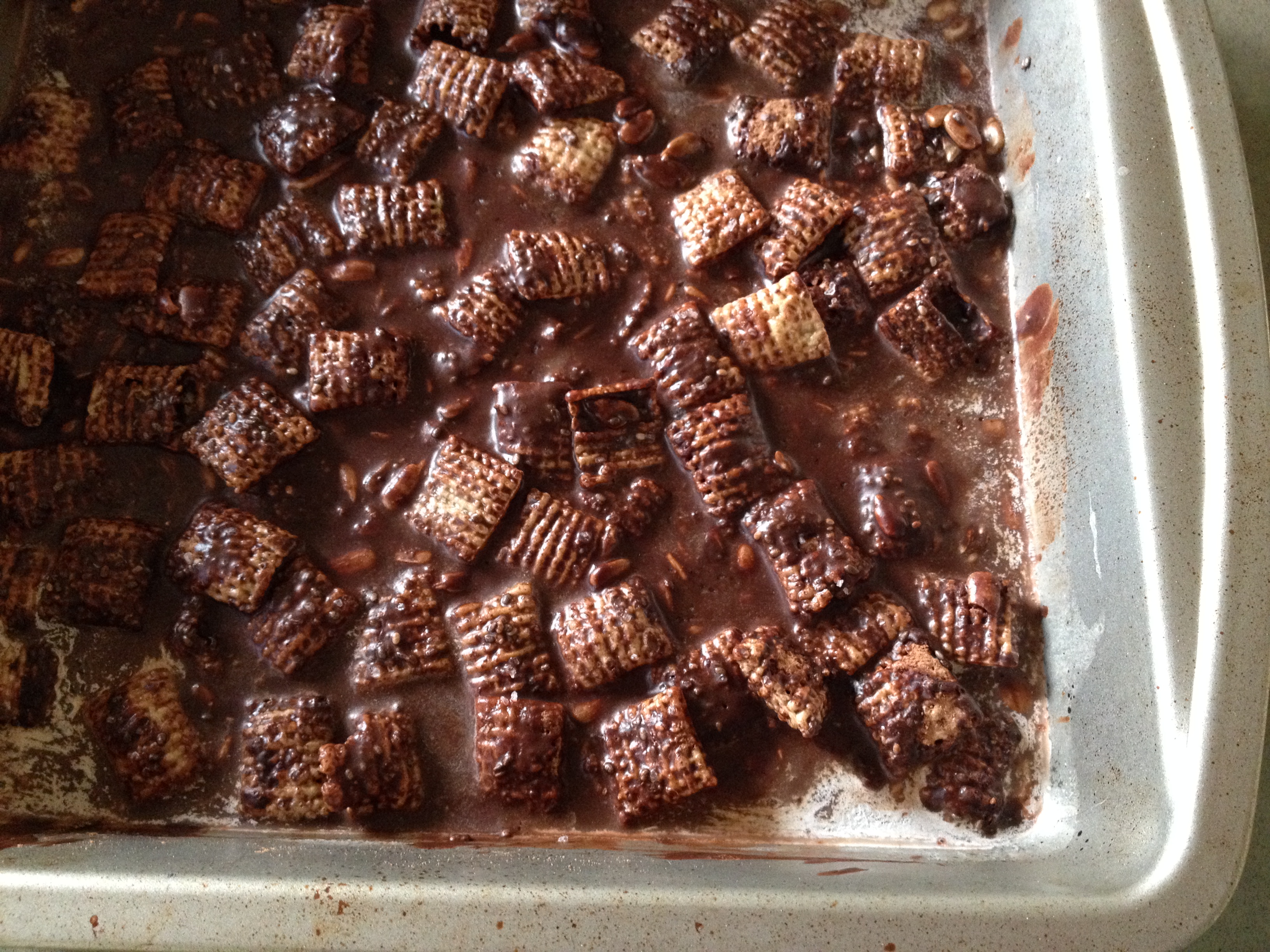 Coconut Chocolate Bark [vegan, gluten free, soy free, dairy free, nut free]
Ingredients:
1/2 cup coconut oil, melted
1/2 cup cocoa powder
1 tsp NuNatural's stevia simple syrup
3/4 cup rice chex
1/4 cup sunflower / pumpkin seeds
1 tbsp chia seeds
flaked sea salt on top (be generous)
Directions:
Mix everything together and pour onto a baking sheet or dish lined with parchment paper.  Chill in the fridge and break apart when you want to enjoy.
Notes:
I've done it with and without the parchment paper and it's definitely easier to remove with the paper.  Either way will work, so it just depends what size and shape you want.  A smaller pan will produce a thicker more uniform bark, whereas a baking sheet will allow it to spread to a much thinner form.
It will melt quickly so store in the fridge unless it's go time.
More add-in options (swap for the seeds and/or cereal in the recipe):
uncooked quinoa (one of my favorites – the crunch is awesome)
shredded/flaked unsweetened coconut
chopped nuts or seeds (slivered almonds and hemp are faves)
nut butter (you can actually just add this into the recipe without subbing for anything else – if you keep the amount to 2-3 tbsp it won't affect the balance of solids/liquids)
other cereals (rice crispies for example)
pretzels
crushed potato chips (go big and make it all kinds of trashy)
chili pepper flakes
chopped candied ginger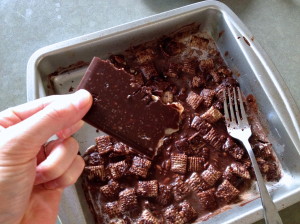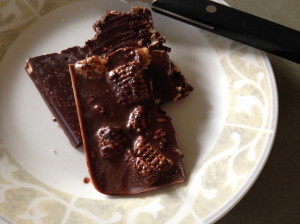 It's super fast to make so if you are without dessert in the house (the horror!), it's a quick remedy.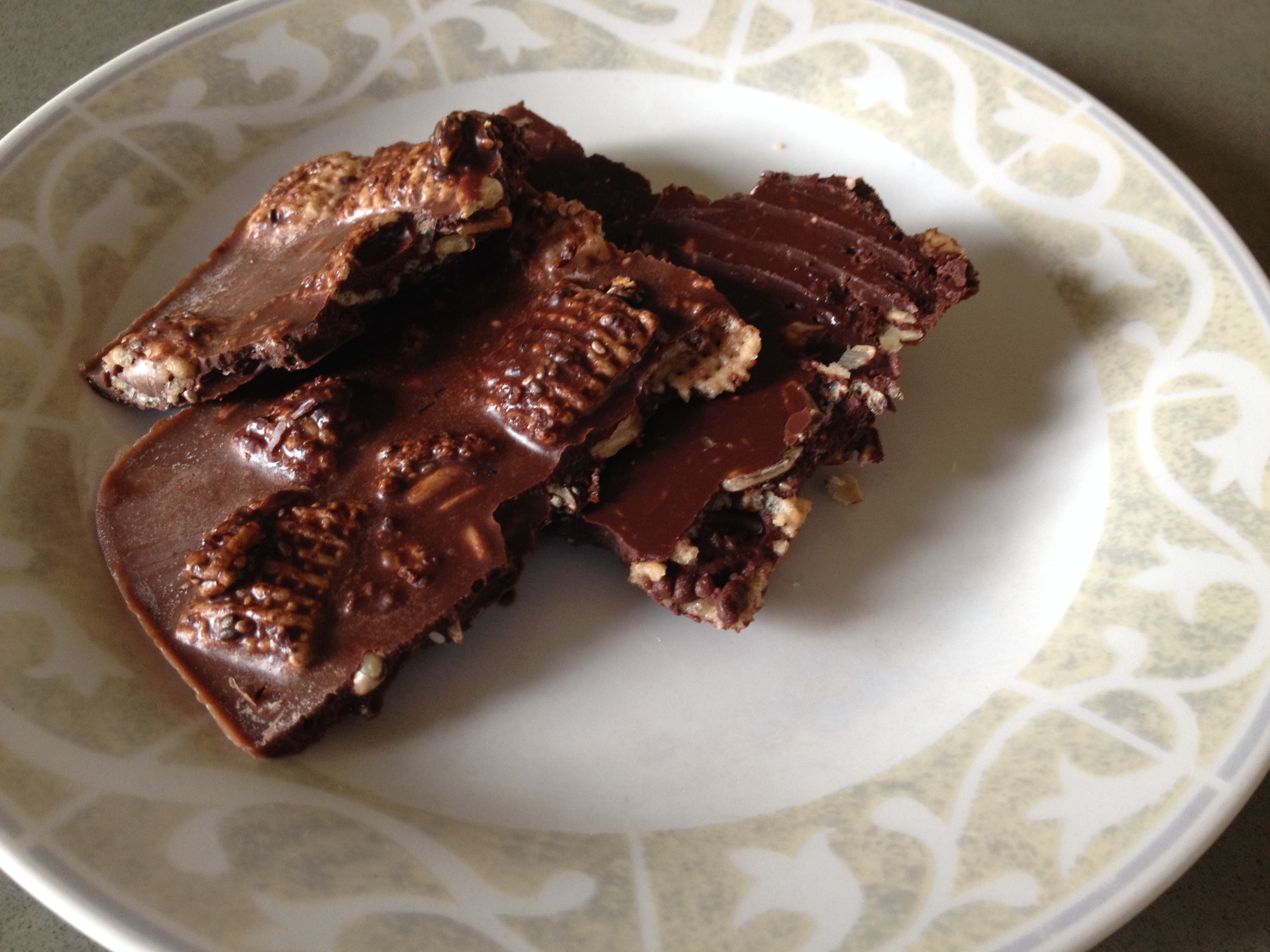 Whatever you do, don't skip the sea salt.  It's a deal maker.