What a day, what a day.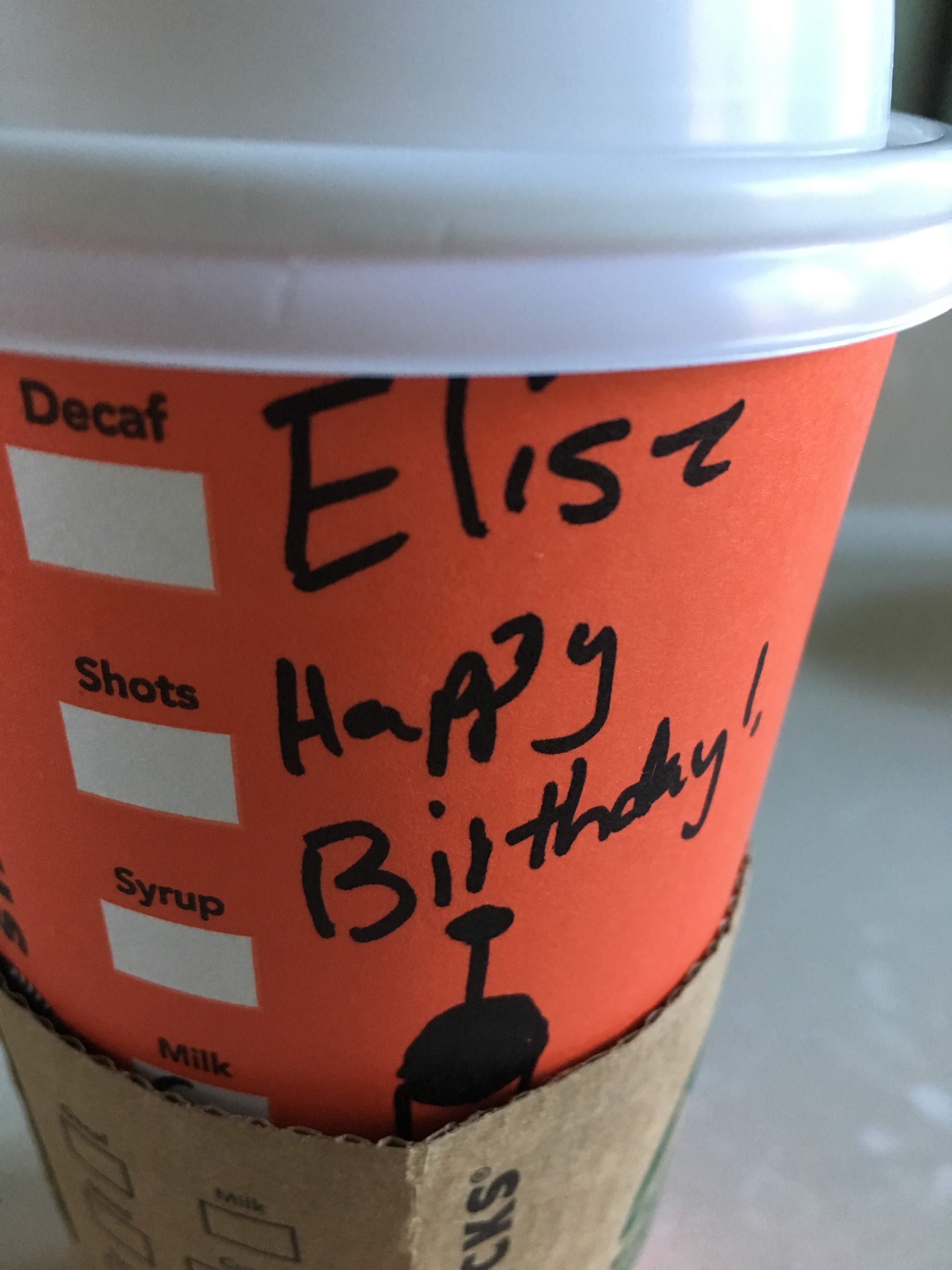 It was still dark out when I drove to stroller strides' but the Sunday "boost" classes are my favorite and so I treated myself to this super hard workout with my fellow mamas to get the day off on the best foot possible.  It was cold out too, but by the end of the warm up I was stripping off my jacket.  You guys.  We did tuck jumps, sumo jacks, burpees, plank jacks – 12 of each, then 10, 8, 6, etc. – as the series BETWEEN the actual sets.  Da fuuuuu?!?  I loved it, of course, because I'm a glutton for punishment.  Ahhhhh…then I got my birthday treat from sbux on the way home.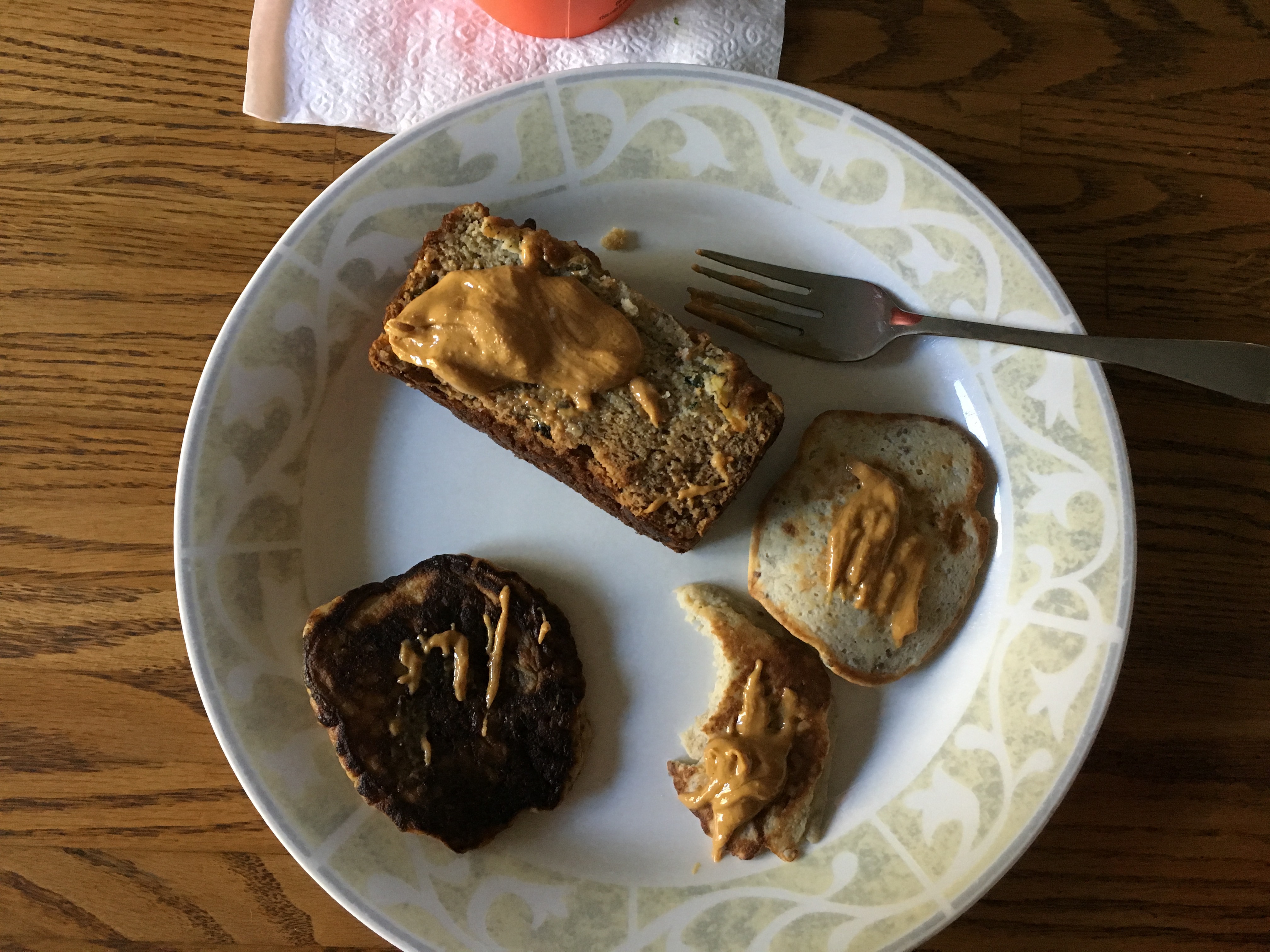 I had the last slice of the zucchini quickbread and some leftover pancakes with cashew butter.  And because I was a little late in feeding the kids and thus showering and getting ready, we were a little late to church.  No pasa nada.  P stayed with me for the sermon instead of going to Sunday School just because.  We both enjoyed it.  And then came home to football and family time.
Uh.  These are dangerous.  Lunch revolved around a way to get them in my face.  Enter kale.  I got two of these huuuuuge organic bags at WF and they are a nice change up from the TJs dino kale that I get the rest of the time.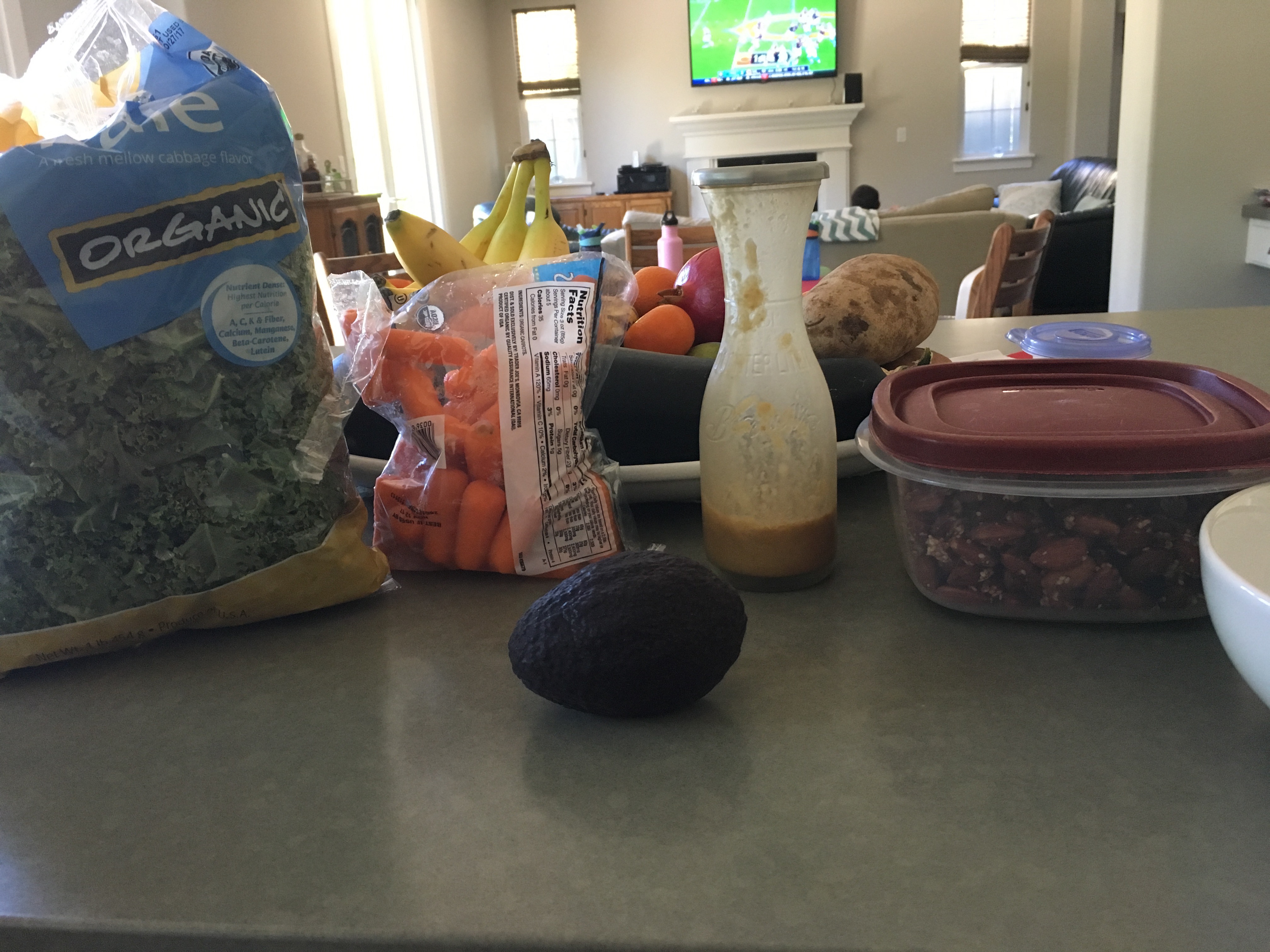 The dressing is from this recipe – I made it again because I liked it so much the first time I made it.  It's an unexpected combo of tahini and lemon that works so well together.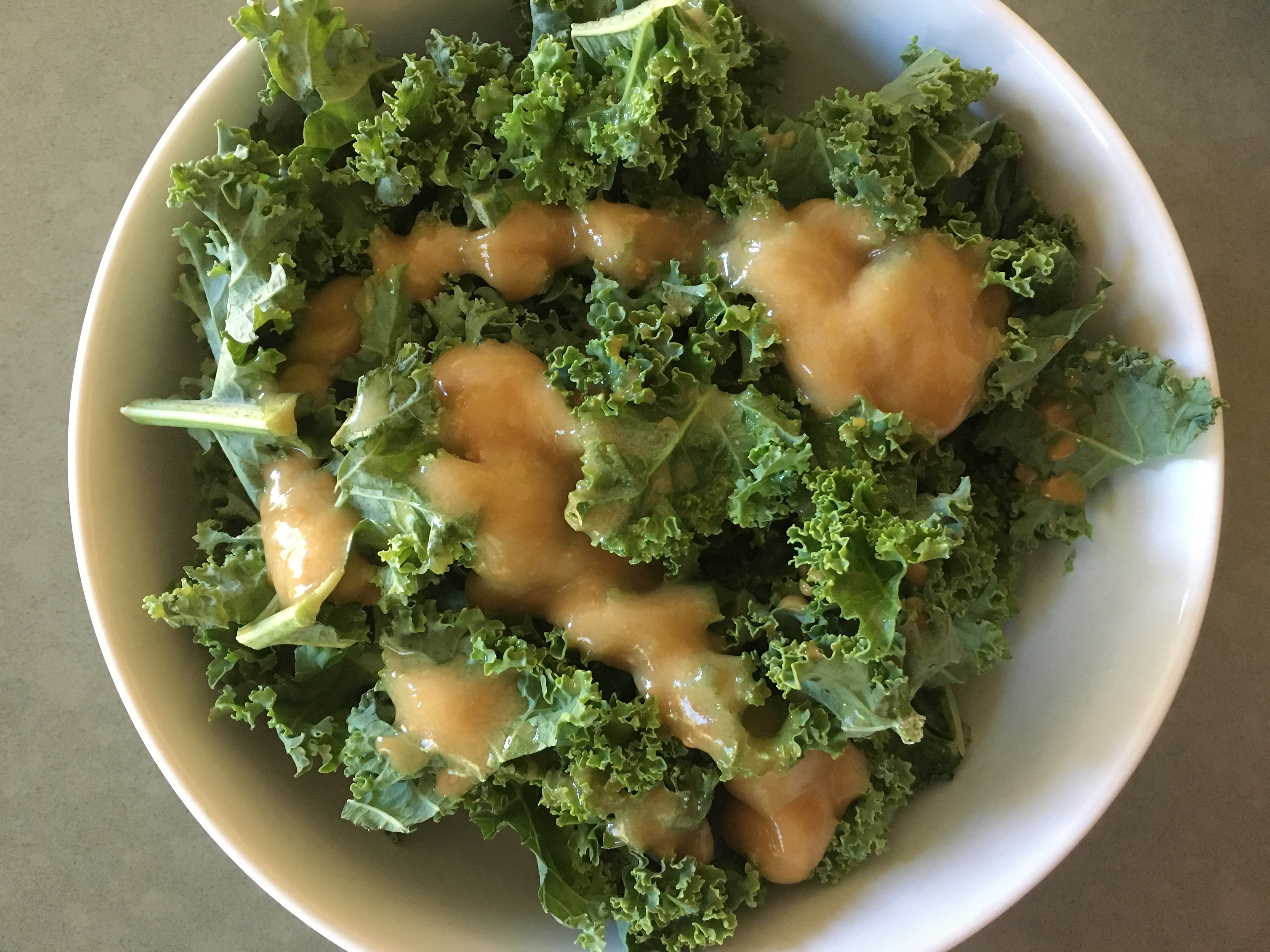 Add avocado, carrots, and salty sweet sesame roasted almonds and you have a party of flavors.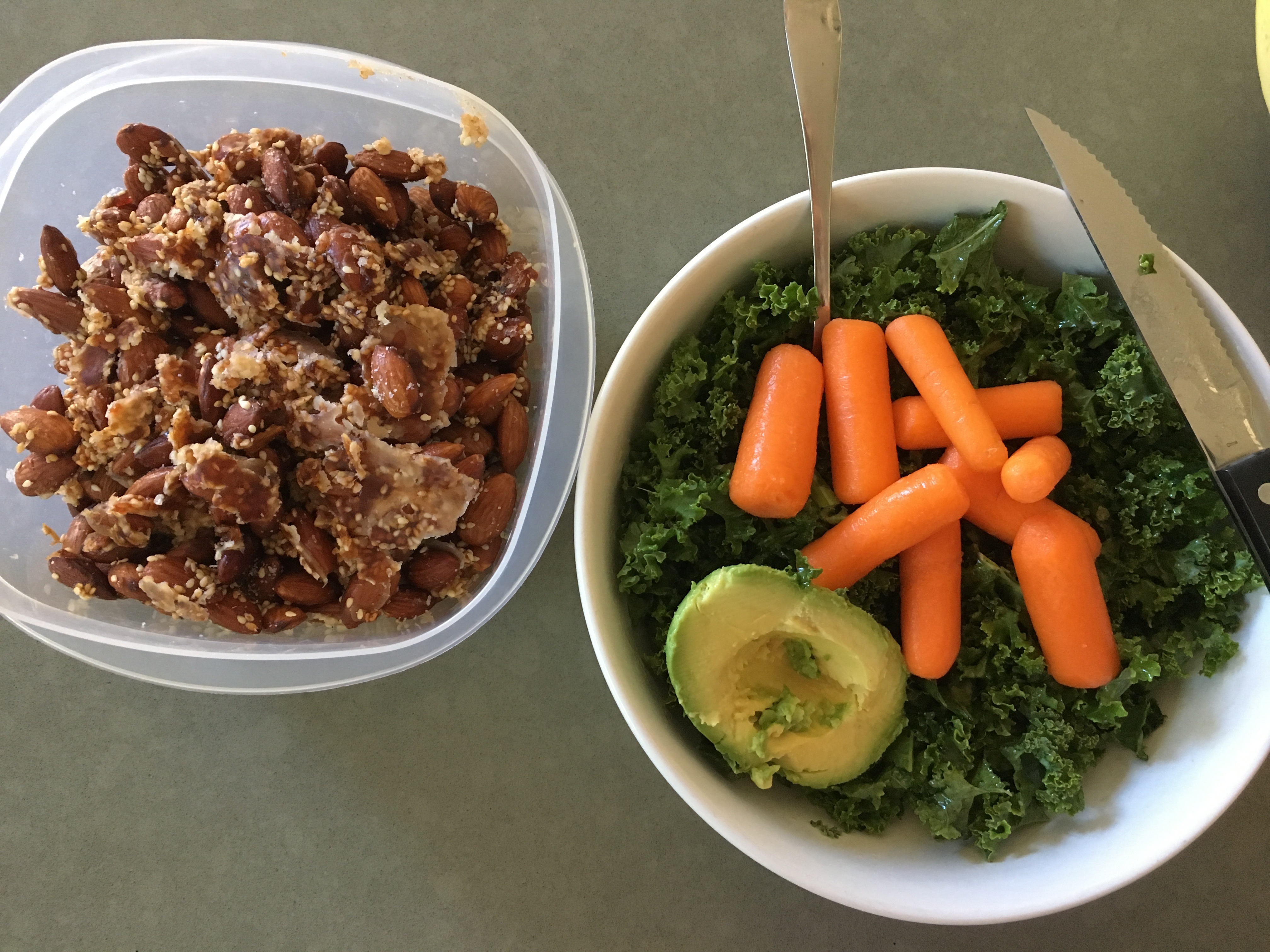 And then I ate a bunch of extra almonds afterwards because they are craaaaazy good.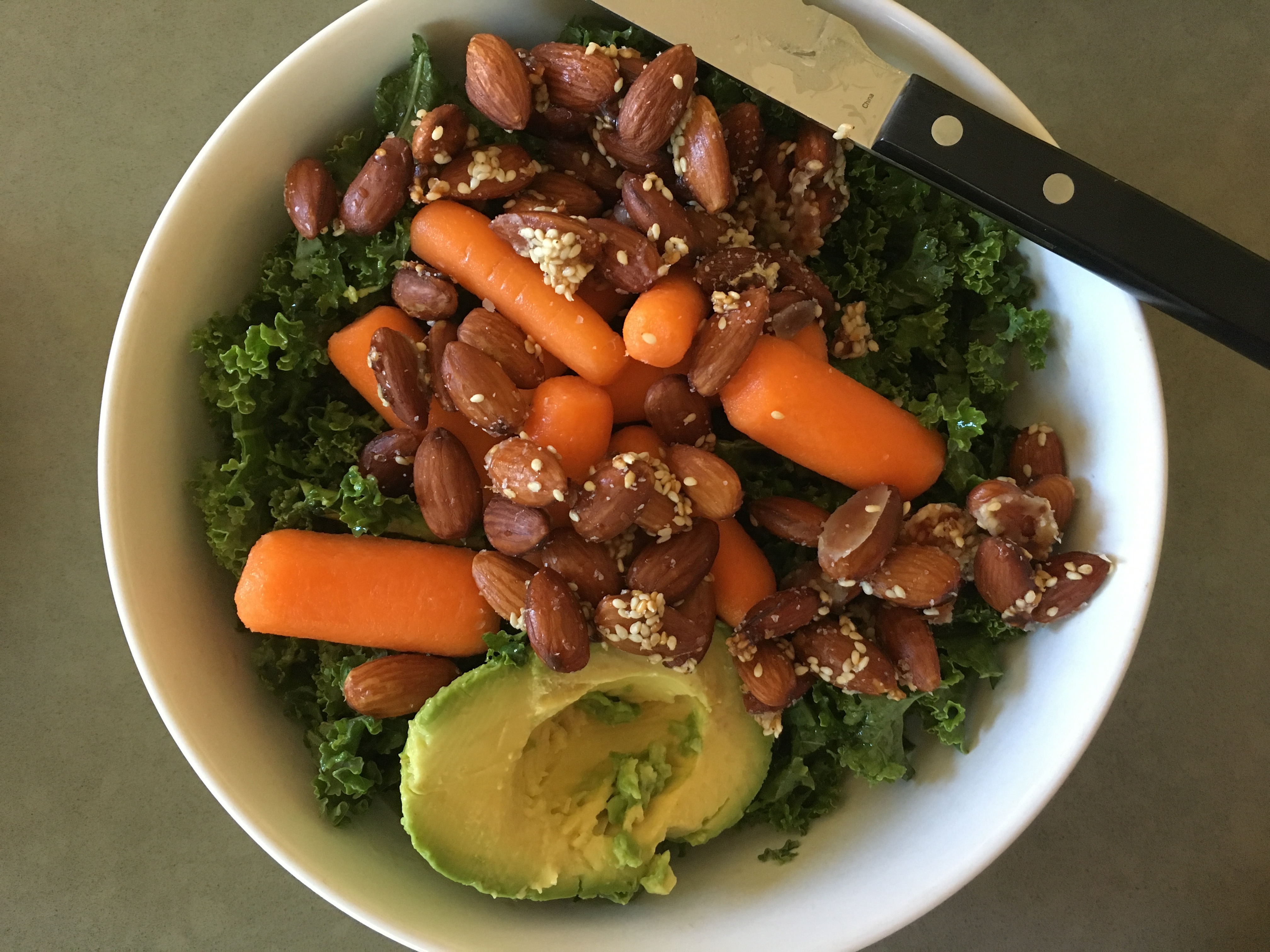 That afternoon we went to Blue Note Brewery in Woodland for a birthday party with my friends.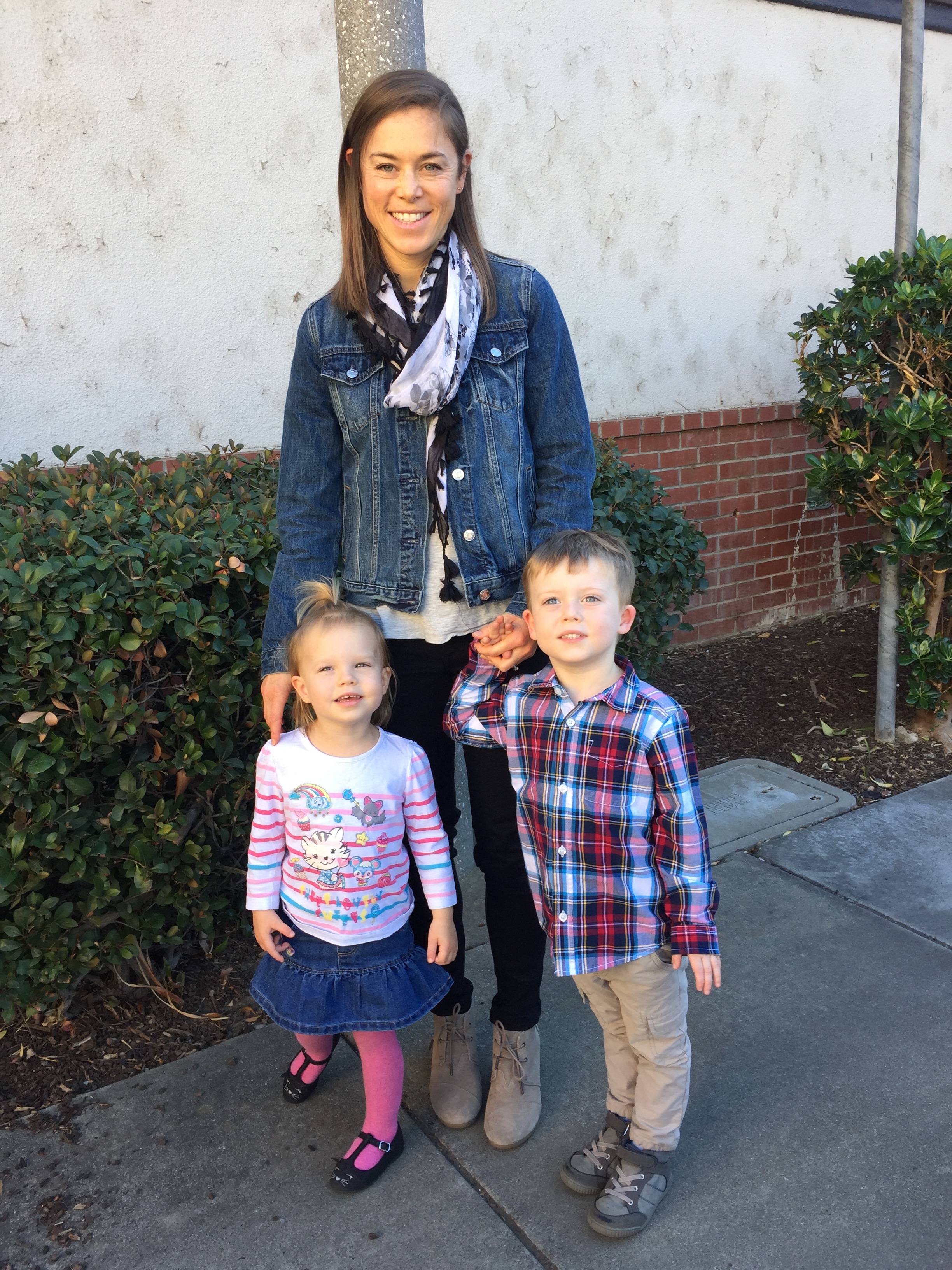 It is SUCH a cool space and I can envision us returning often, since it has live music and food trucks every Sunday from 3-6.  There's a big indoor area with picnic benches all over, as well as an outdoor seating space.  All feeling very casual and family friendly.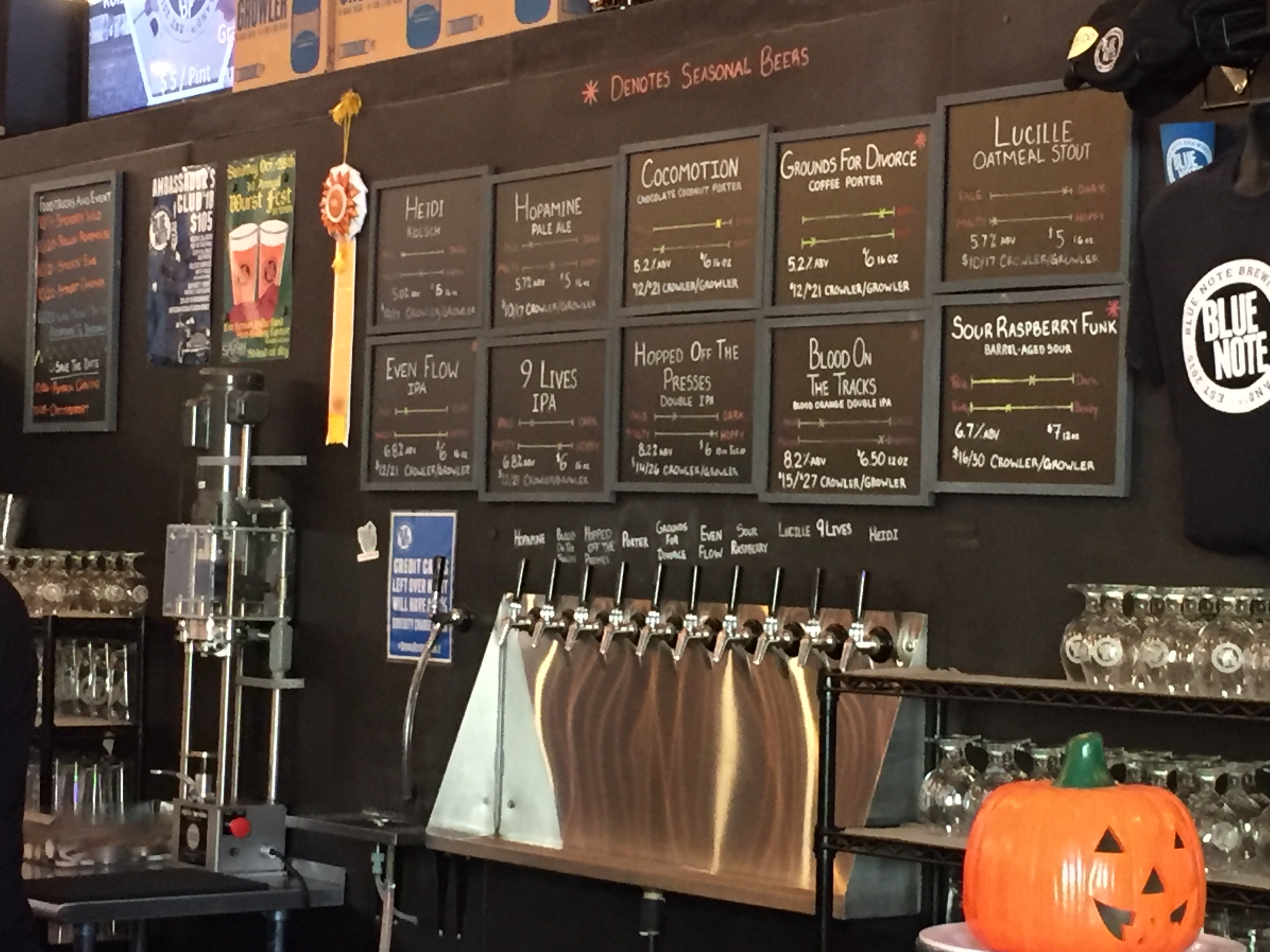 I tried one of their pale ale's, hopamine, and liked it a lot.
The kids danced and played around, and the adults hung out and drank and it was really perfect.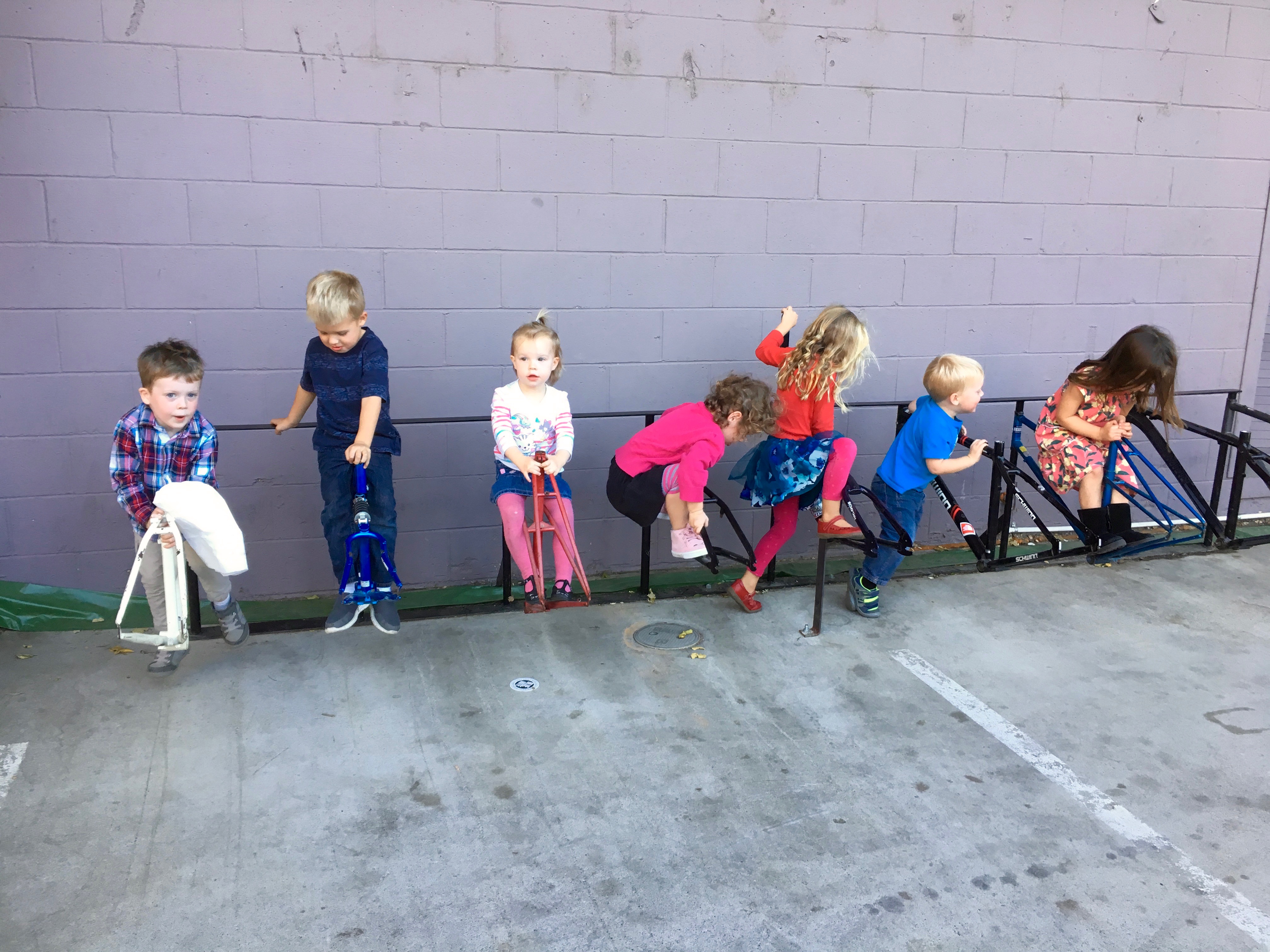 We didn't end up staying to eat from the food truck, because I didn't know what the food truck was going to be and had already ordered sushi to pick up on the way home.  In the future though, the food trucks seem pretty legit, so I'd be inclined to give it a go since P can eat out these days.  I think they rotate, so you never know for sure which truck will be there until the day of (or at least a few days before) but the one that was there on Sunday, Street Cravings, was veg friendly (tofu tacos) and GF friendly as well.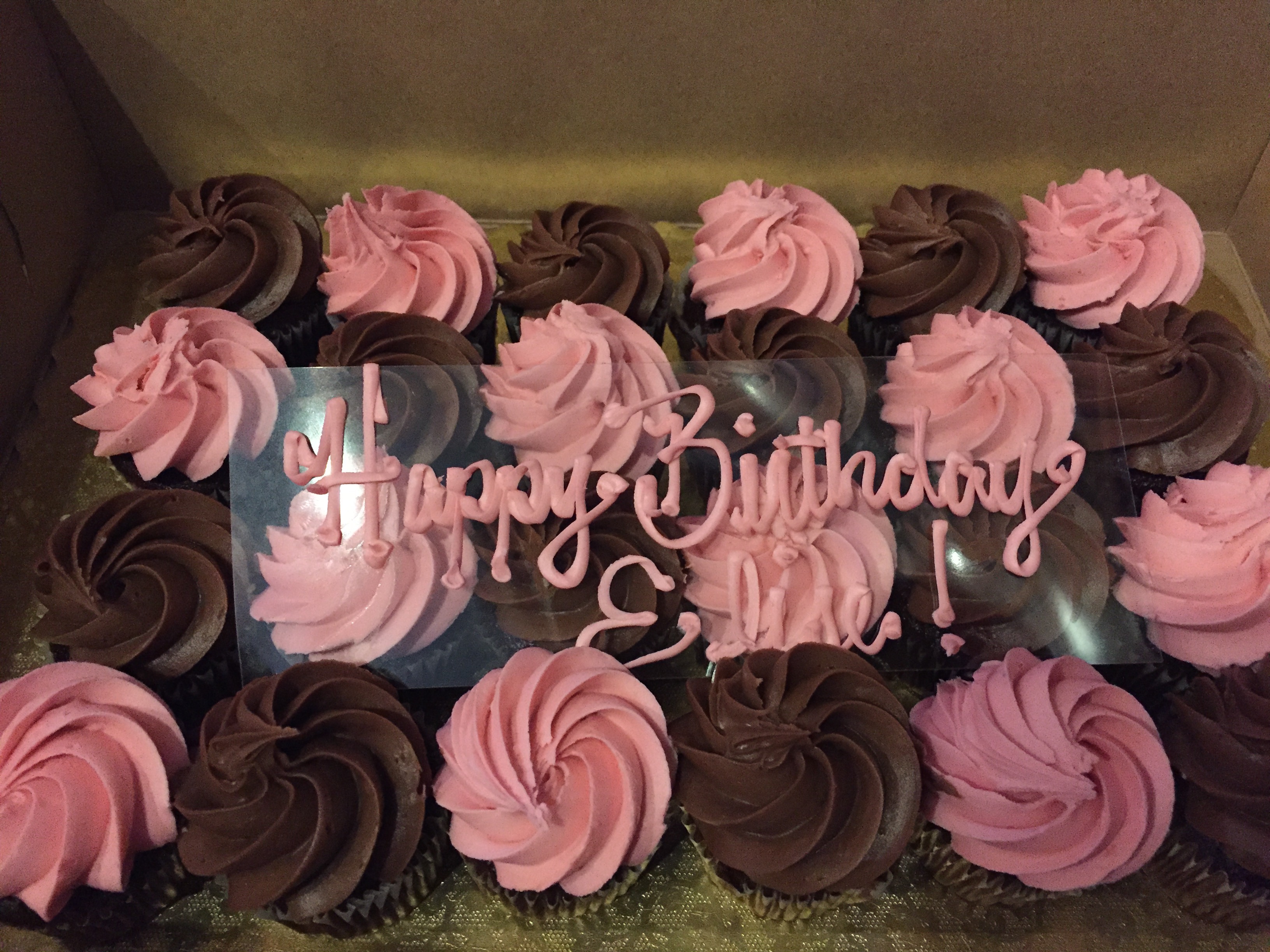 Kyle brought cupcakes 🙂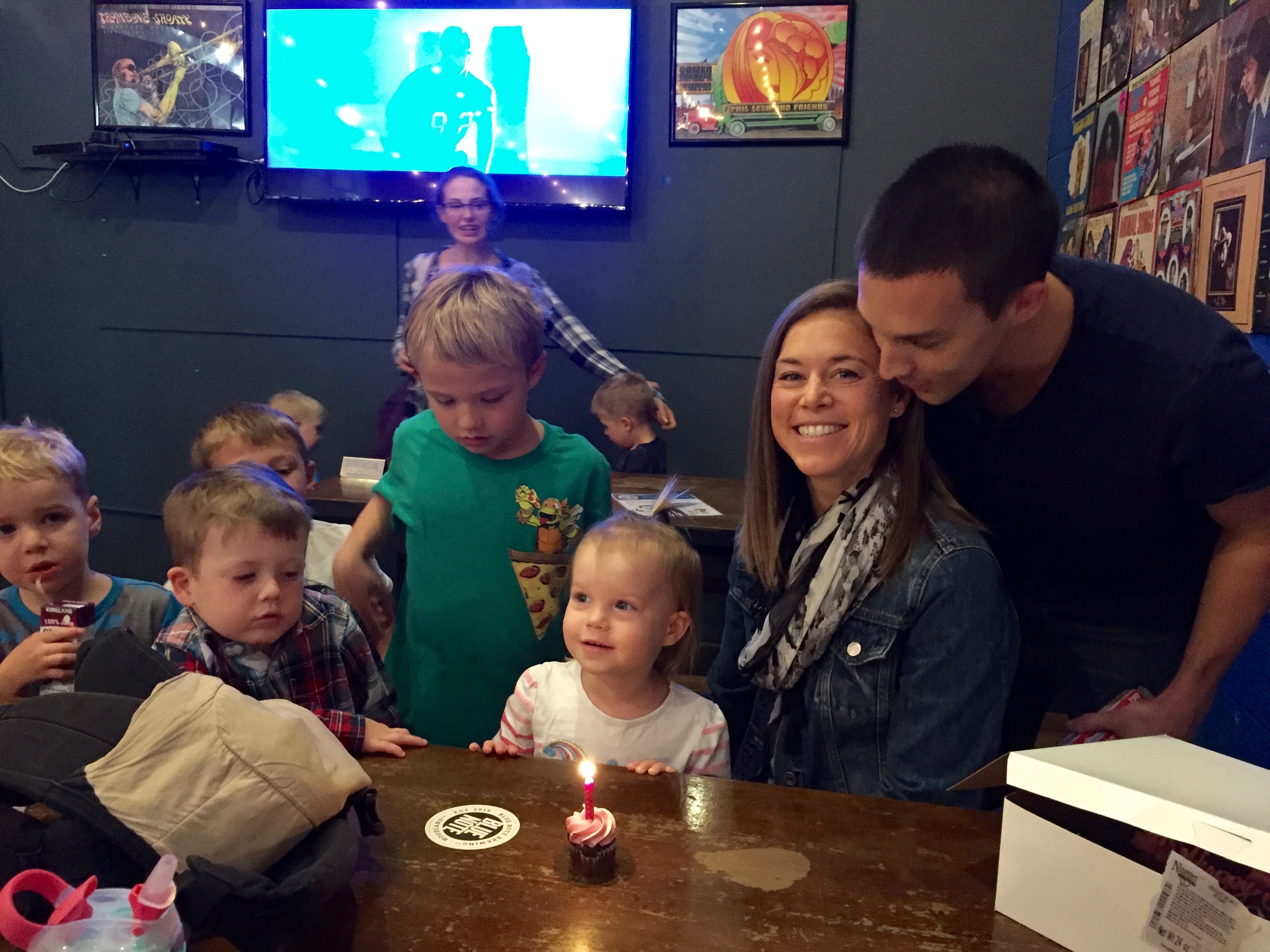 Check out what some of my sweet friends gave me 🙂 🙂 🙂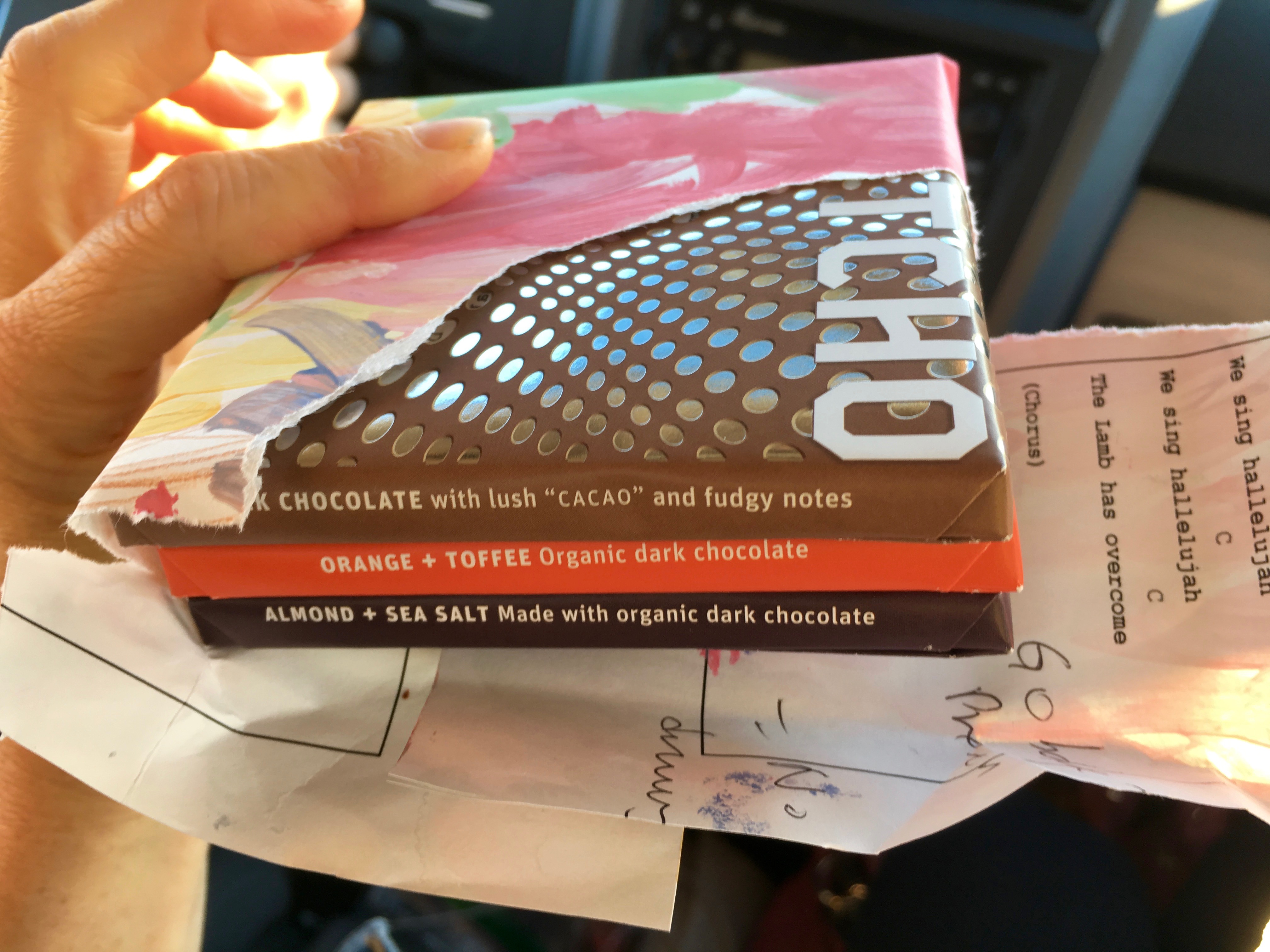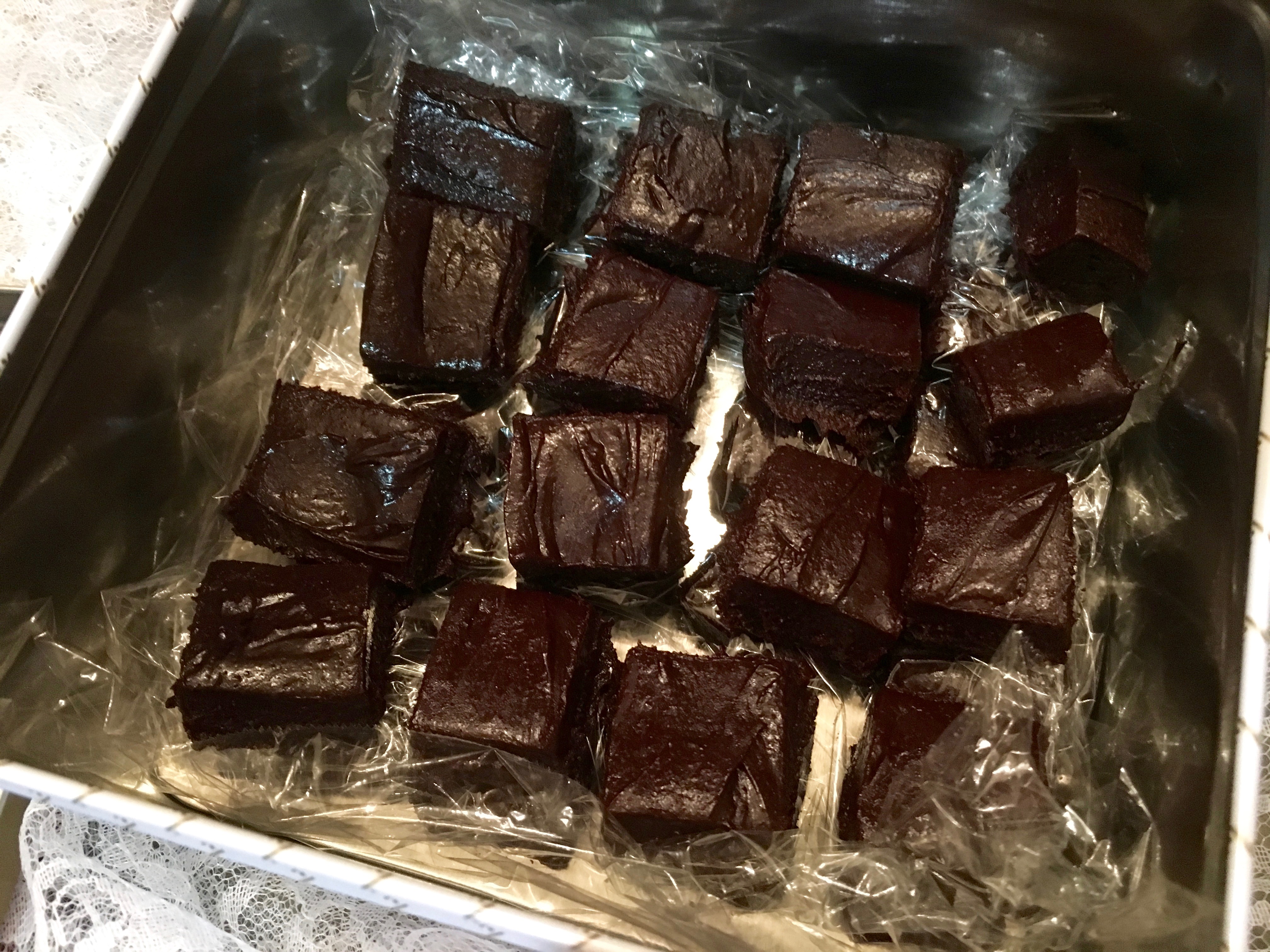 TCHO bars and home-made (from scratch) fudge (!!).  It's like they know me or something… 😉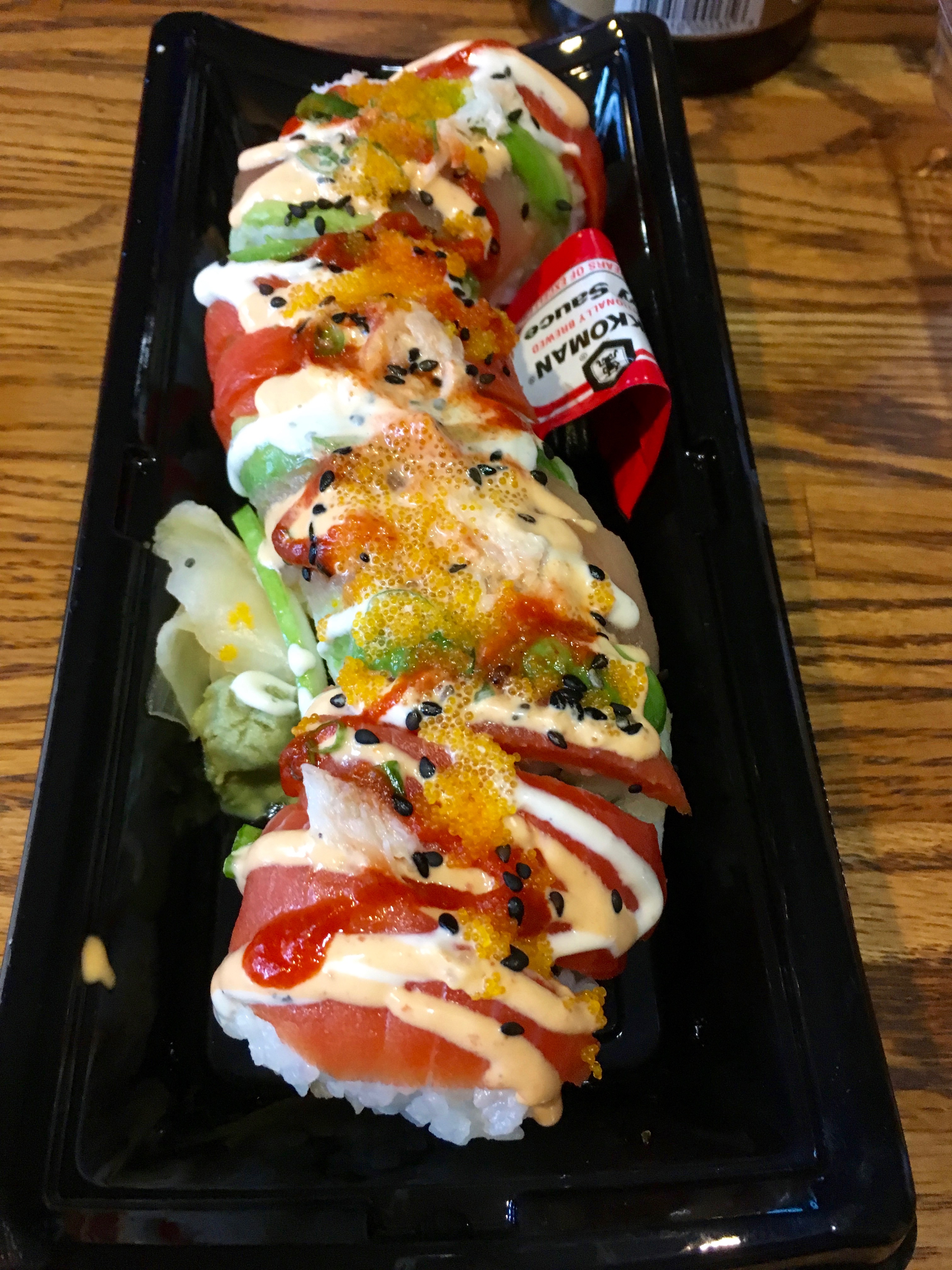 P and V are now full on sushi lovers and I couldn't be more proud!!  We all feasted hard core.  Kyle and I were both too stuffed from the afternoon of beers to have dessert, but that's a-ok because my ACTUAL birthday is on Monday.  These celebrations are never ending and I am not hating it one bit!