How cute is this package?!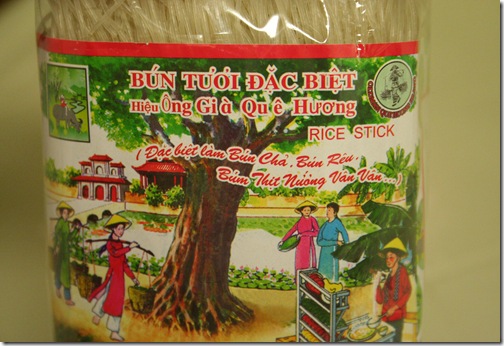 I have no clue what it says, but dang if it isn't adorable. 
I'm guessing those (not at all Asian) people are doing something in the rice fields…that results in the production of these tasty rice noodles.  Nothing like a nice little tale on your pasta.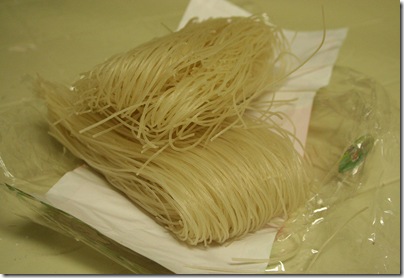 It's weird how the rice noodles are both pliable and crunchy when dried.  It seems like they should be stale. 
Don't worry, though.  This story has a happy ending…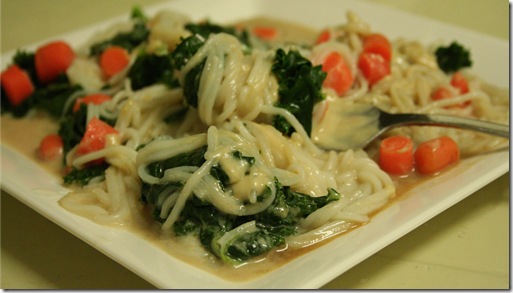 See?  Yummy.  🙂
Yesterday's dinner was inspired by Lynn's recent peanutty noodle dish, only it didn't have salami meat or sriracha (or spinach or peanut butter).  Ok, it was actually pretty different now that I think about it…
Basically, I liked the idea of noodles and greens with a nutty sauce.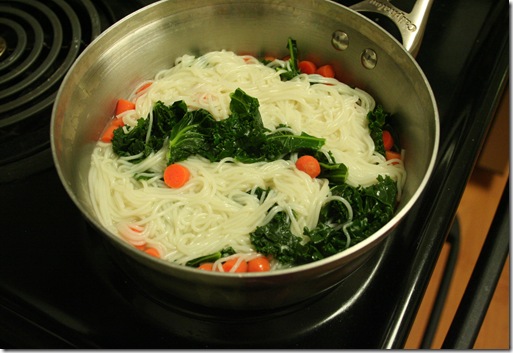 My dish had rice noodles, carrots, kale and a cashini based sauce.
First up, boiling noodles [not rock science].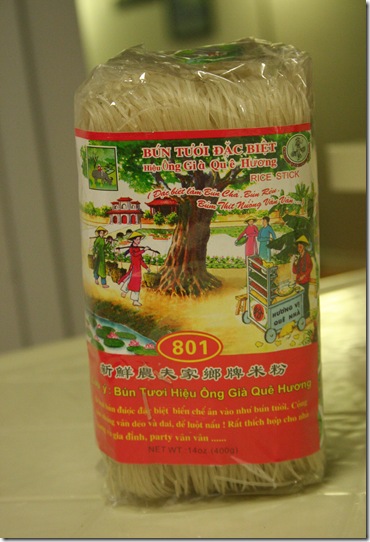 These noodles were a present from my Filipina lover (aka my FPIC).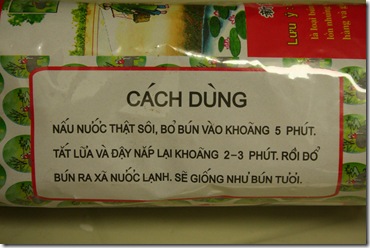 Uhhhh…Can I get some instructions? 
Or a translator?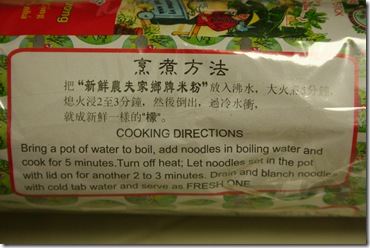 Ah, there's the English!  Phew.  Here I was thinking I couldn't figure out how to boil water! 
Luckily, I did.  After the water was boiling I tossed in the noods, and approximately 74 seconds later they were limp and ready [insert crass joke here].  Now that's the kind of quickness I can get on board with [I'm on a roll]! 
I turned off the heat, added 3 branches (branches?) of de-stemmed kale, and then let it sit and steam for a while.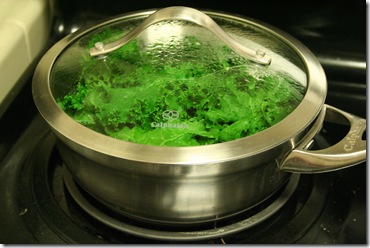 And by a while, I mean under five minutes.
Soon enough, the carrots joined the party, and then the cashini butter based sauce.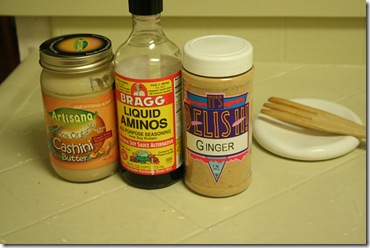 I measured nothing, so I am estimating with this sauce, but it was something like 1/4 cup cashini butter, 2 tbsp Bragg's, and 1 tsp ginger.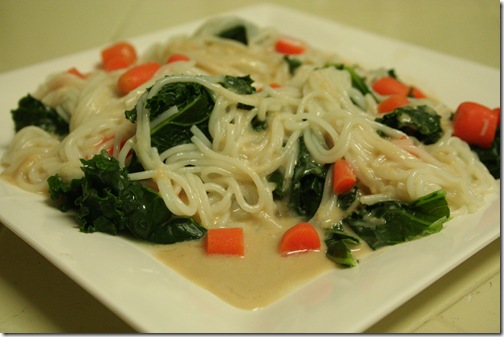 Soooooo good!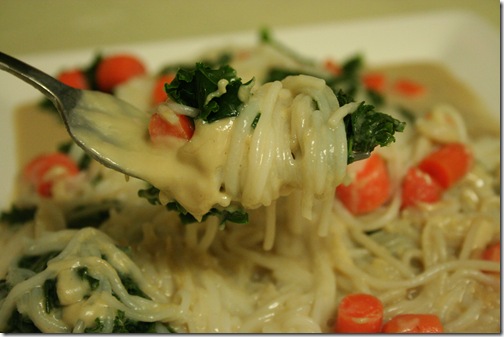 I'm amazed at how simple this dish was.  Rice noodles take no time at all, and steamed kale is equally as speedy.  Waiting for the water to boil and assembling the sauce were probably the most lengthy parts of dinner prep, clocking in at just over 5 minutes! 
I went back for seconds, but ended up stopping part way through them because I was feeling wayyyyy full. 
I have a feeling these leftovers won't be around for long.