Mmmmm… cheesy pasta!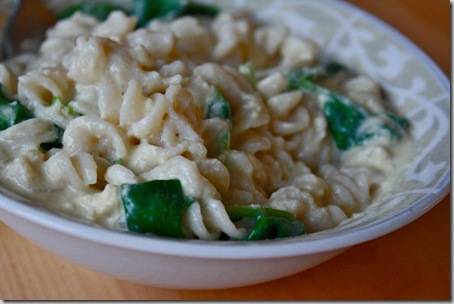 [Reminds me of the Friends episode where Joey is shooting a "mmmmm…noodle soup" commercial]
I digress.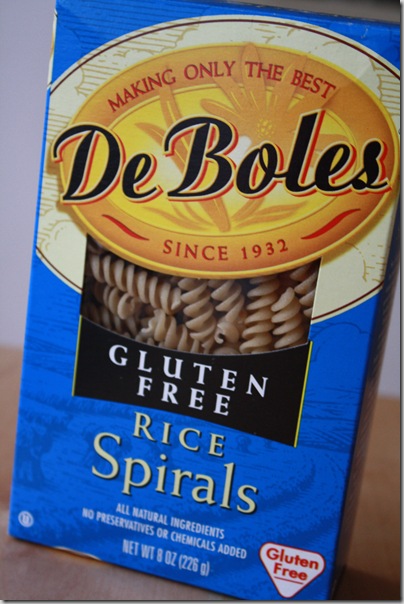 Considering how sucky the brown rice tortillas were, I had zero expectations for this gluten free pasta.  I mean, they're both made of rice.
*I have since tried some of the tricks you guys left in the comments section of this post and there is a slight improvement in the texture, but I think I'll just make chips out of the rest of the tortillas*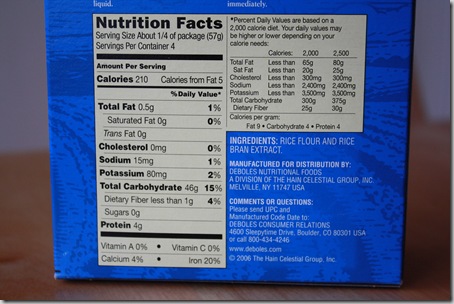 Nice stats.  Nice start.
They cooked like normal noodles.  And they looked like normal noodles.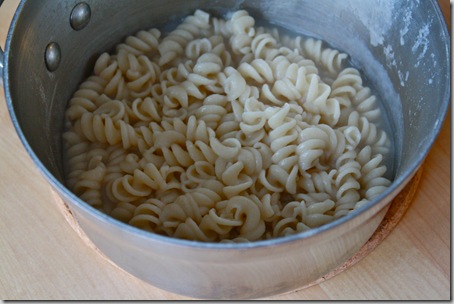 So far so good.  But really, taste and texture are far more important than appearance.  So in the interest of not having a brown rice cardboard repeat, I went overboard and cooked the bejeezus out of the pasta.  Al dente came and went, and then an hour later, they were soft and ready for toppings!
Sauce, yes, but first greens.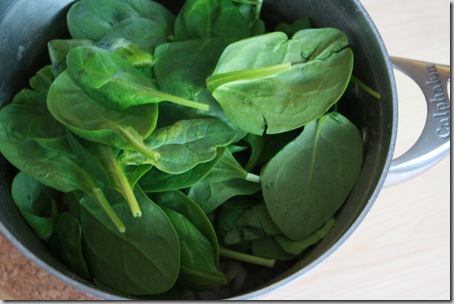 All I had to do with the spinach was chuck in a fist-full.  Stirring it in the drained (but still boiling hot) pasta cooked the greens to a perfectly wilty state.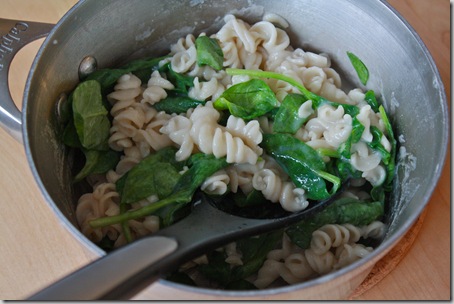 And then there was the faux-mage.  I don't care how much you like alfredo, this vegan cashew sauce knocks it out of the park.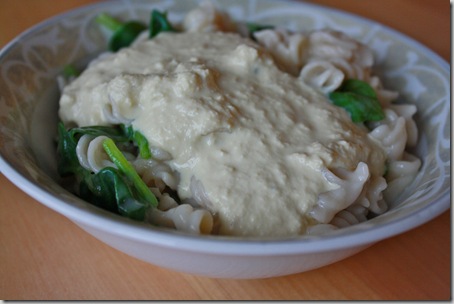 Cheesy faux-mage (v, gf)
1 cup soaked cashews
1/8 cup almond milk
1/8 cup water
1/4 cup nutritional yeast
2 tbsp mustard
1 tsp lemon juice
salt (to taste)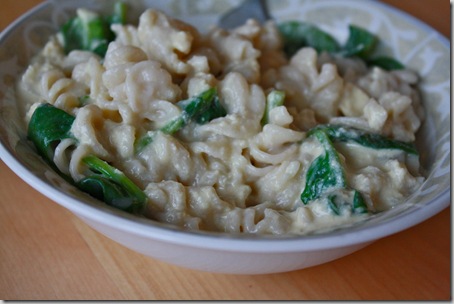 Cheesy faux-mage spirals (v, gf)
Ingredients:
De Boles gluten free pasta (I used rice spirals)
spinach
faux-mage sauce (see above)
Directions:
Cook pasta as per package.  Drain.  Add in uncooked spinach and stir into hot noodles.  Pour copious amounts of faux-mage sauce on top.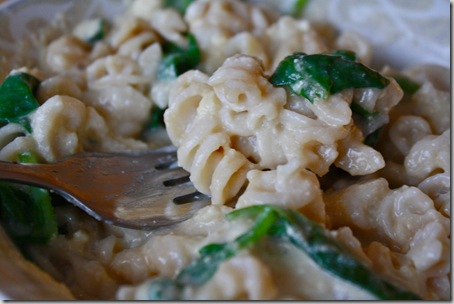 Dig in.  🙂