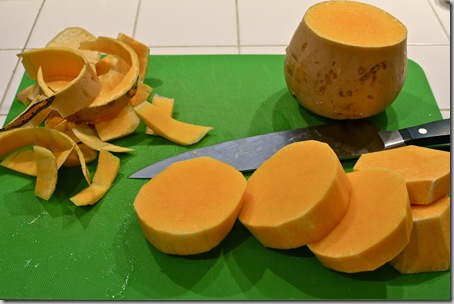 Here's a list of my favorite foods that are orange:
sweet potatoes
butternut squash
carrots
…and now this dip.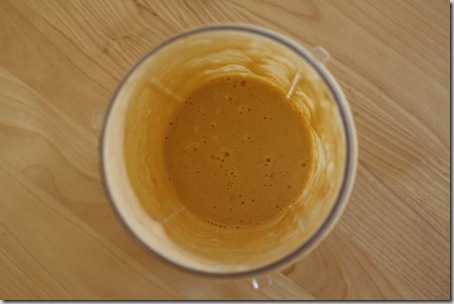 I actually set out to re-make my creamy dijon cashew sauce.  I wanted a nut free version – something lighter.  It turned out quite nicely for a low fat food.  Actually it turned out great for any kind of food.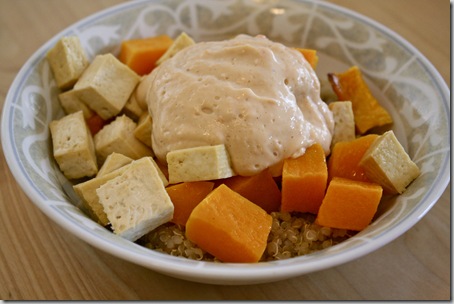 And now I'm pretty much putting it on everything.  Especially other orange things.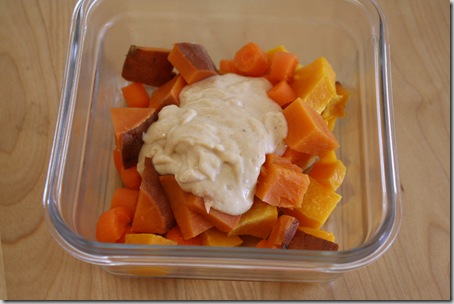 You can't have too much B carotene, right?  Right.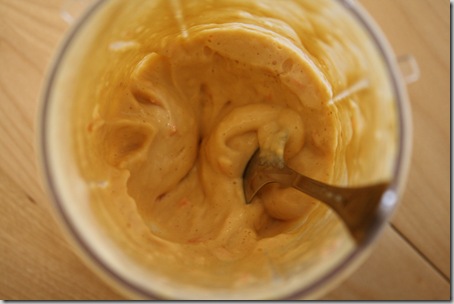 Tangy Tofu Dip [vegan, gluten free]
Ingredients:
1/2 aseptic pack lite silken tofu
1/4 red bell pepper
2 tbsp nutritional yeast
1 tbsp honey mustard
1 tbsp stone ground mustard
1 tsp lemon juice
pinch salt
Directions:
Puree everything together until ingredients are mixed and consistency is smooth.
Refrigerate until chilled.
Serve as a dip, with veggies, pretzels, or whatever.
Use as a sauce, with grains and roasted veggies.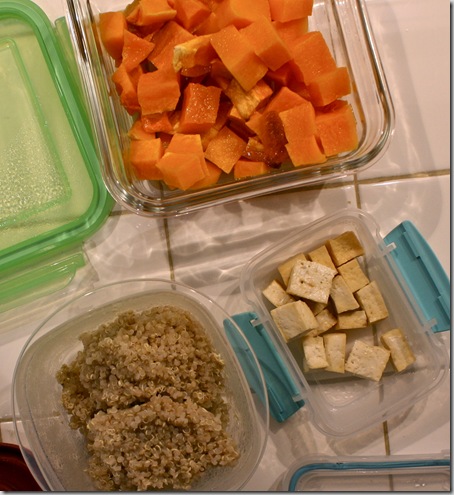 The first bowl had quinoa, baked tofu, and roasted butternut squash.
I also made one with sweet potatoes, butternut squash, and carrots.
So good.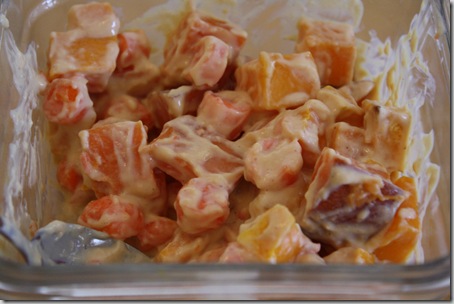 It's pretty awesome as a dip too though.  I've had it with celery, carrots, Mary's Gone crackers, and a spoon my finger.
Try it!  It's much lighter than the cashew version.  Even if you aren't a big tofu person this may sway you.
If nothing else, you'll get some B carotene up in your system.