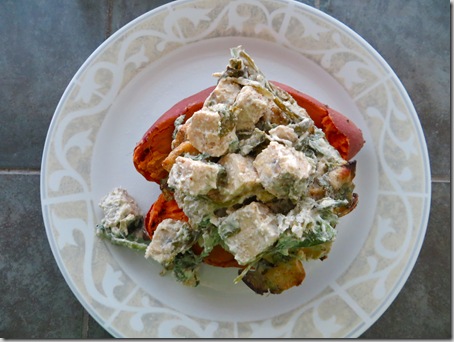 This casserole was so good I'm still thinking about it. 
Kyle and I fought over the leftovers (meaning I made him promise he'd let me have them and he begrudgingly agreed).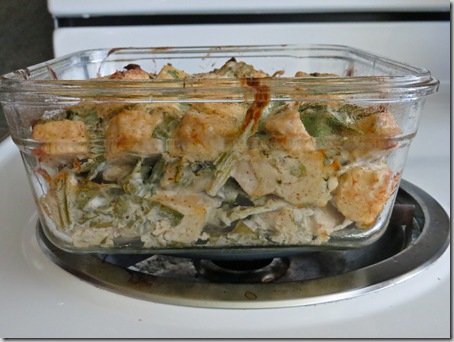 What can I say, it was goooood.
I have lots of ideas for ways to tweak it, but in truth, I don't think I'll end up doing anything different the next time around because I don't wanna mess with perfection.  That said, I have a feeling it'll make it's way into repeat line of the dinner rotation so maybe down the road I can start trying new twists. 
I served Kyle's portion up over couscous (made in the rice cooker).
Mine was scooped atop a sweet potato.
Part of the reason this dish is so awesome, aside from the taste, is that it's an easy dish to make.  Great for people who don't have time.  I swear I'm going to have to start a separate tab on HHH for the supermom recipes (not that you have to be a mom to make them).
Creamy Dijon Tempeh & Spinach Casserole [lactose free, vegetarian, gluten free]
Ingredients:
2 8 oz. tempeh, cubed (make sure it's GF if that matters to you, I used Lightlife)
3 large handfuls of spinach
1 cup lactose free sour cream (I used Green Valley organic)
4 tbsp stone ground dijon mustard
1 tbsp lemon juice
1 tbsp garlic infused olive oil
salt & pepper (to taste)
Directions:
Pre-heat oven to 400 degrees.
Combine sour cream, mustard, lemon juice, and olive oil.  Then toss in cubed tempeh and mix until it's coated.  Next add in spinach and, again, toss until coated.  Then pack into a large glass baking dish.  Salt & pepper on top.
Bake for 25 minutes on 400 degrees.
FYI, I used an oven safe tupperware that holds 6 cups.  I'm not sure of it's dimensions but I think it's 7×7 inches.  I think an 8×8 inch baking dish would work but keep your eye on it at around 20 minutes just in case the baking time needs adjusting on account of it being more shallow.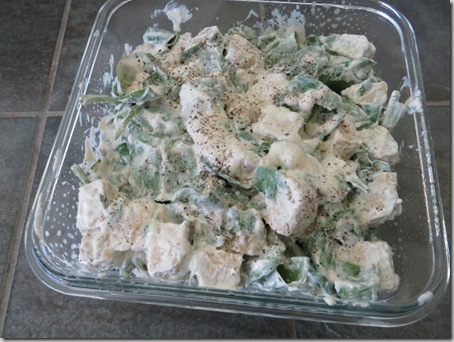 SO.  GOOD.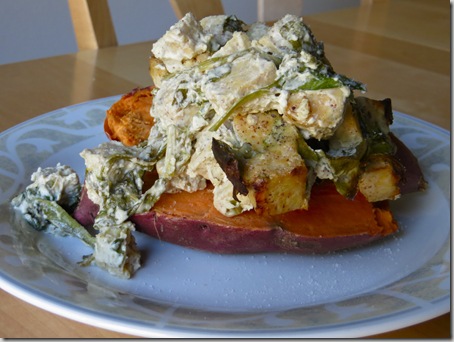 Notes:
I bet adding rice or quinoa in as well would be awesome.  May need to up the creamy dijon sauce.  Spinach could be swapped for kale or another green.  More veggies could be added in.  There's no rules!
If you don't have access to Green Valley organic lactose free sour cream, you should (a) ask your local health foods store to get it because it's freakin' amazing or (b) try plain greek yogurt in it's place.  For a vegan version, you could use coconut or almond yogurt.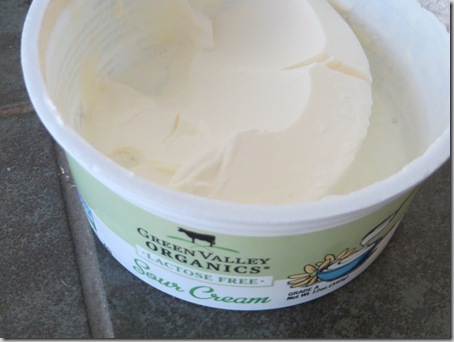 I've never had sour cream like this before.  I think it's what makes the recipe so good.  Do yourself a favor and don't use low fat or non fat varieties.  This stuff is THICK (like really thick) and amazing.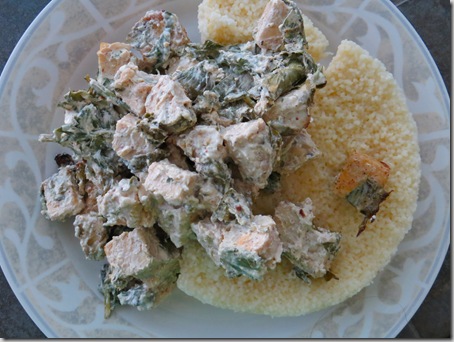 So yeah, you should make this.