Since Kyle and I have been making weekly meal plans (going on week four!) it's become really apparent to me just how often we used to splurge on WF hot bars (as lazy backup dinner options). 
Even now that I know what's on the menu for the days to come, I still have moments of weakness where I don't really feel like cooking.  The simplicity and deliciousness of their pre-made eats call to me.  Of course it's often towards the end of the week when the fridge is stark.  It doesn't help that I've been on night shifts this week so Kyle and I don't even overlap in our time at home.  Not eating together means I have to leave him notes about what I made, including what he can pair it with, what he should do with the leftovers, and what he has left over for his lunch the next day. 
God bless the crock-pot.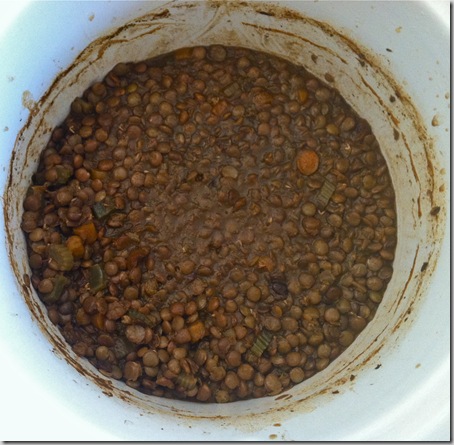 Kyle loves lentil soup (like, seriously adores it, and won't ever pass it up if he sees it on a menu) and has been begging for me to make it since forever ago.
So I did.
And it was awesome.  He was a very happy husband.  And I was a happy hippie.  Because it was vegan, cheaper than dirt, and made enough for dayyyyyys.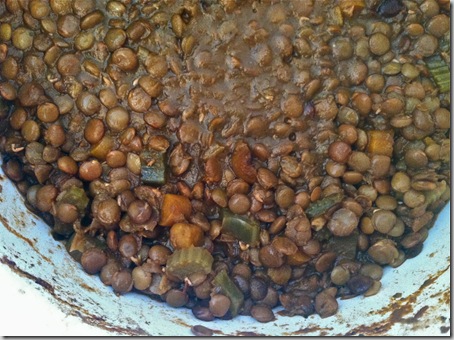 Vegan Lentil Soup
Ingredients:
3 cups brown lentils
2 cups water
1 qt vegetable broth
1 1/2 cups tomato soup (I used Imagine soup)
2 large carrots, chopped
1-2 stalks celery, chopped
a pinch of spices (cumin, paprika, basil, parsley, oregano, rosemary, onion powder, garlic powder [and a dash of TJ's 21 seasoning salute])
It will look like a ton of liquid, but the lentils absorb it.  Cook in slow cooker on low for 7 hours.  You can stir part way through if you want.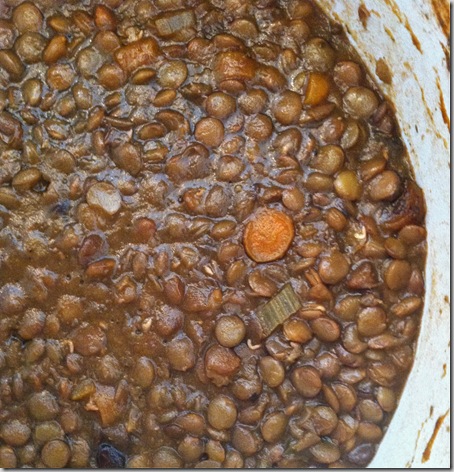 Yum.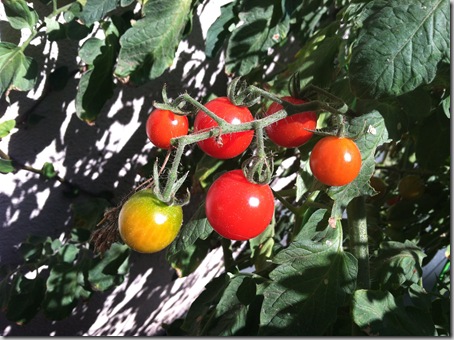 In other news, our tomato plants are going crazy.  It's awesome.  We used to have a million little green goobers…and all of a sudden they are all red!! 
You don't need to do much to these…olive oil, balsamic, salt & pepper.  Done.
I like summer.  I like living by the beach. 
I like that it's light out late.  And warm during the day, and cooler in the evening. 
And I like hanging out with the windows and doors open.  So I can keep an eye on our tomatoes.