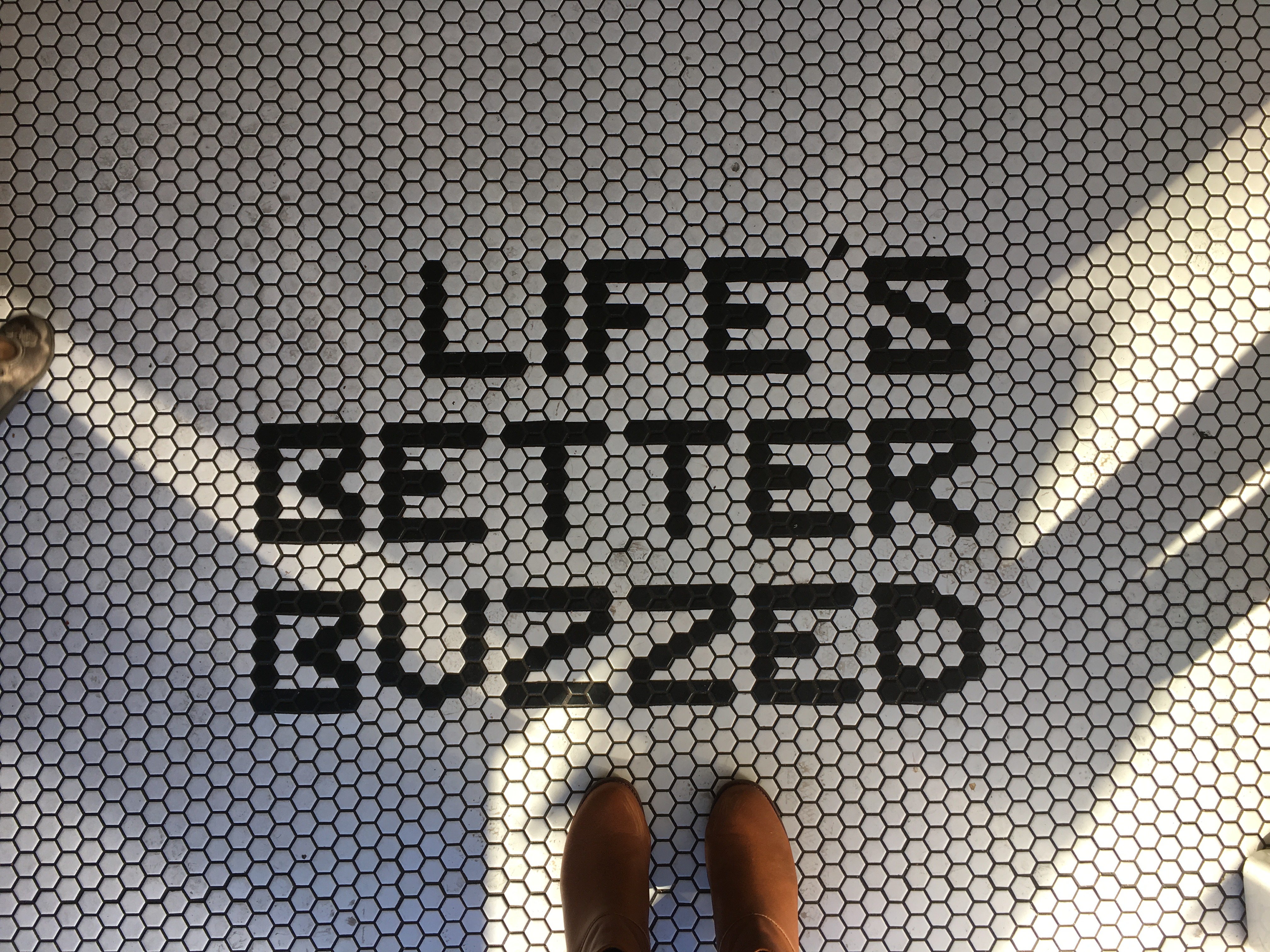 From a former caffeine addict to decaf drinker…oh life.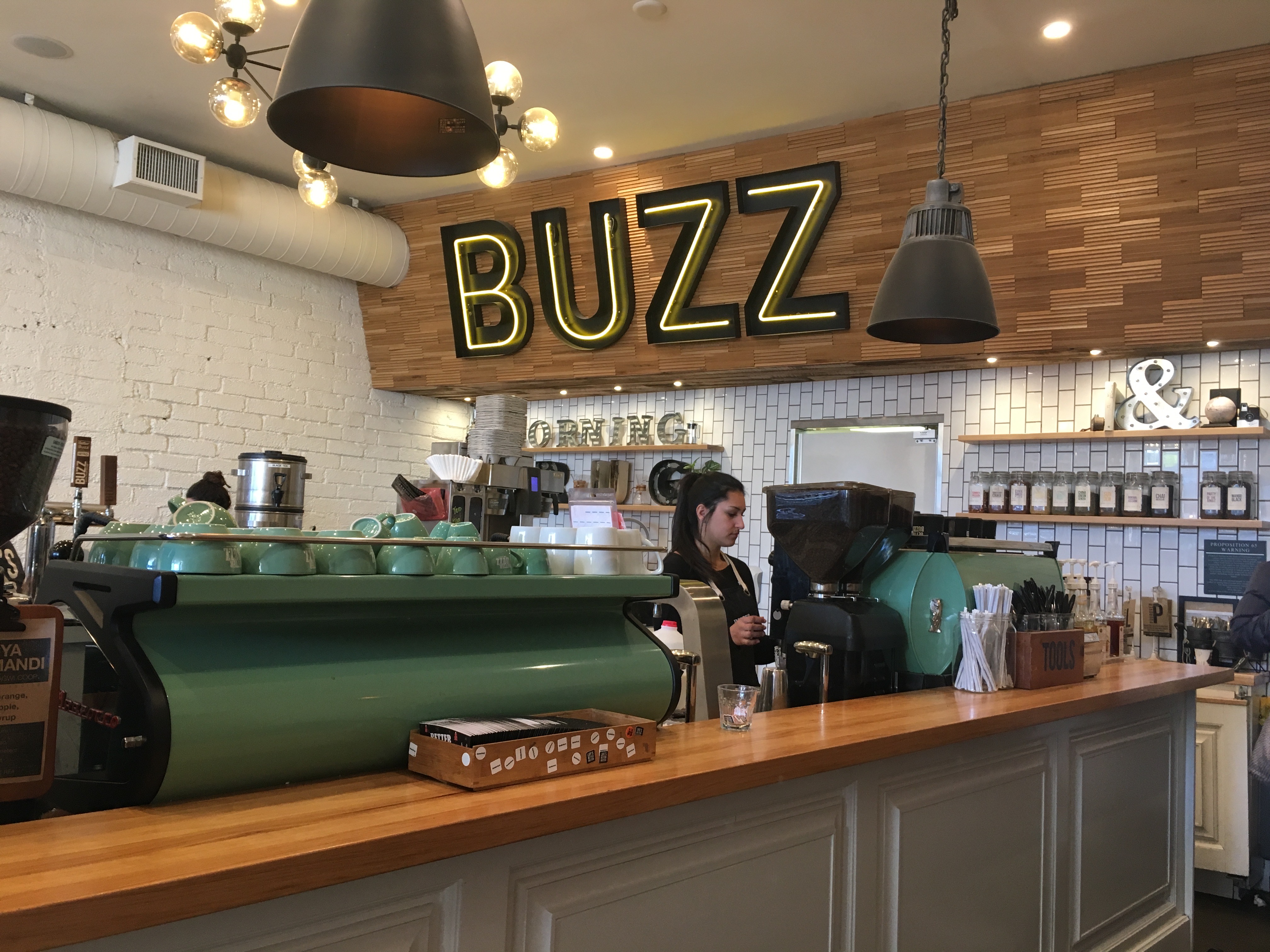 I had read good stuff about Better Buzz but we got a bunch of free coffee vouchers to the Peet's at our hotel so it seemed pointless to leave in the morning for coffee.  But by the last day we had run out of the vouchers, so it was time to hit up Better Buzz for some java.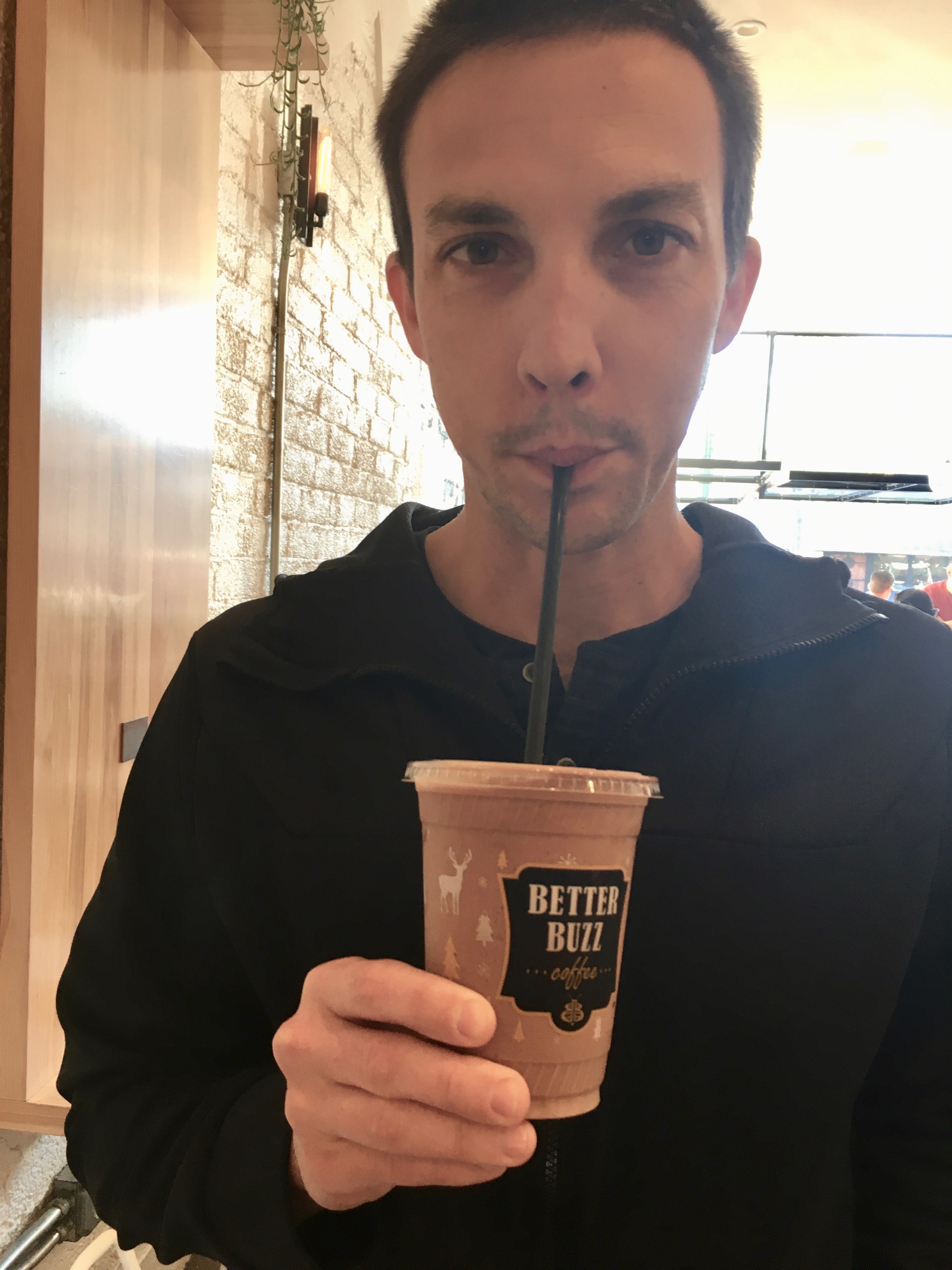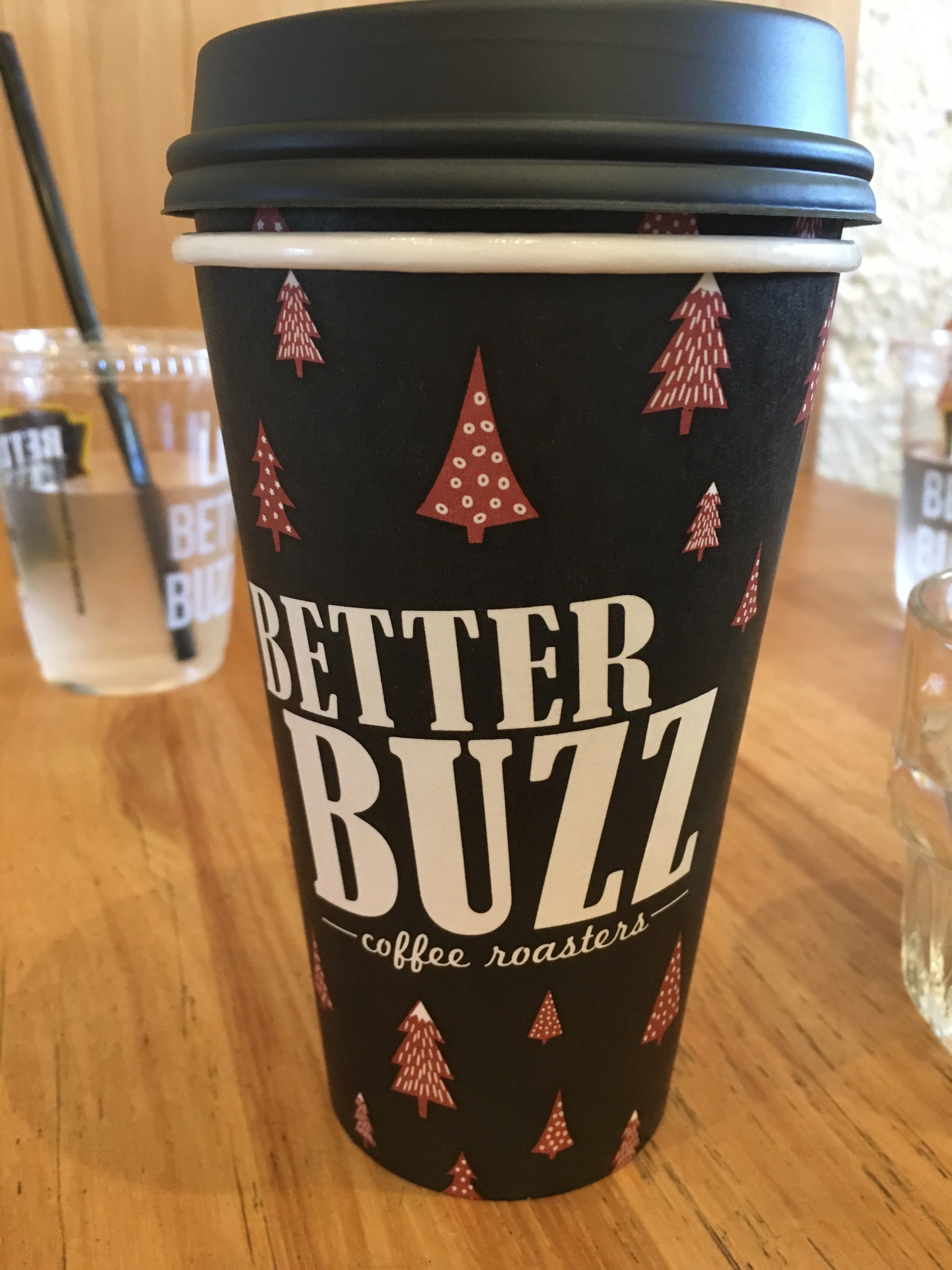 Kyle was feeling off (he and I had a cold all week long) and didn't want food, so he got a blended coffee thing.  I got a decaf of the "best drink ever" which is an americano with their signature vanilla powder. Somehow it makes a suuuuper creamy drink without any milk.  And DANG was it a good drink.  The best coffee I had all week!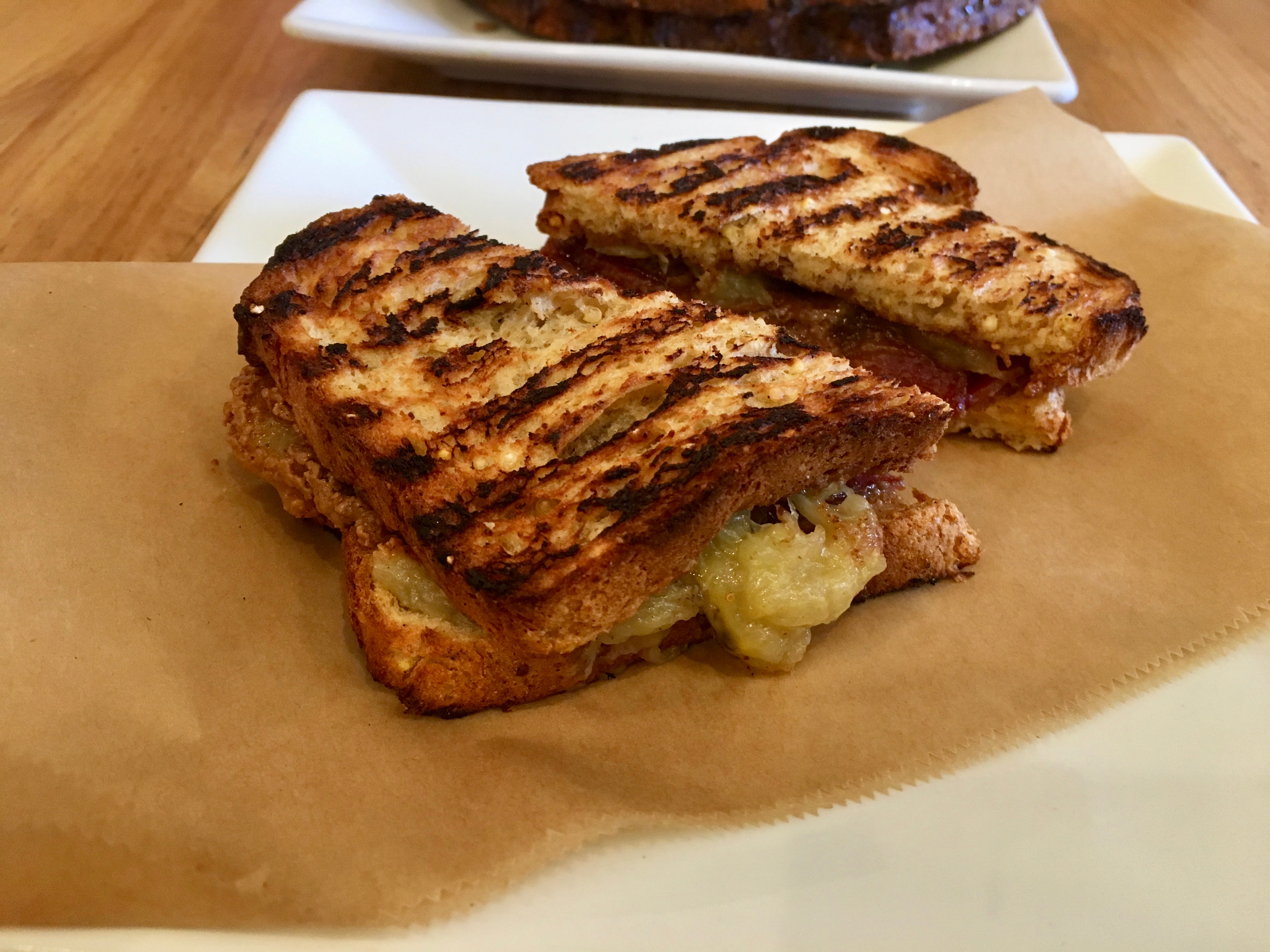 For breakfast I got the BABB on GF bread. That stands for bacon, almond butter, and banana.  Heavenly.  I was a little bummed about the size when it arrived (because all the wheat bread avocado toasts that I saw come out of the kitchen were massive thick slabs), but in the end it was a fine amount of food.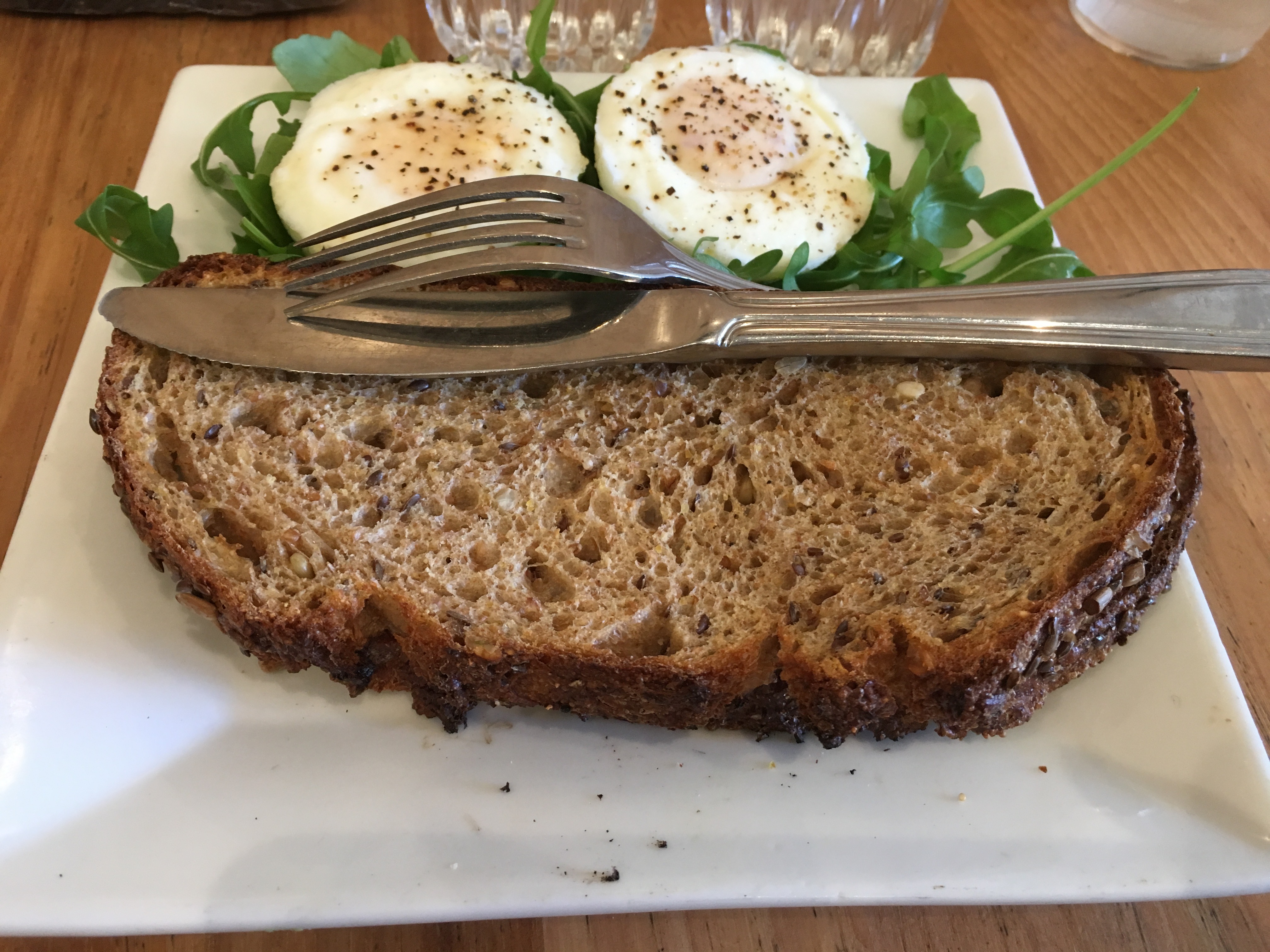 The kids split two pieces of toast with hard fried eggs and arugula.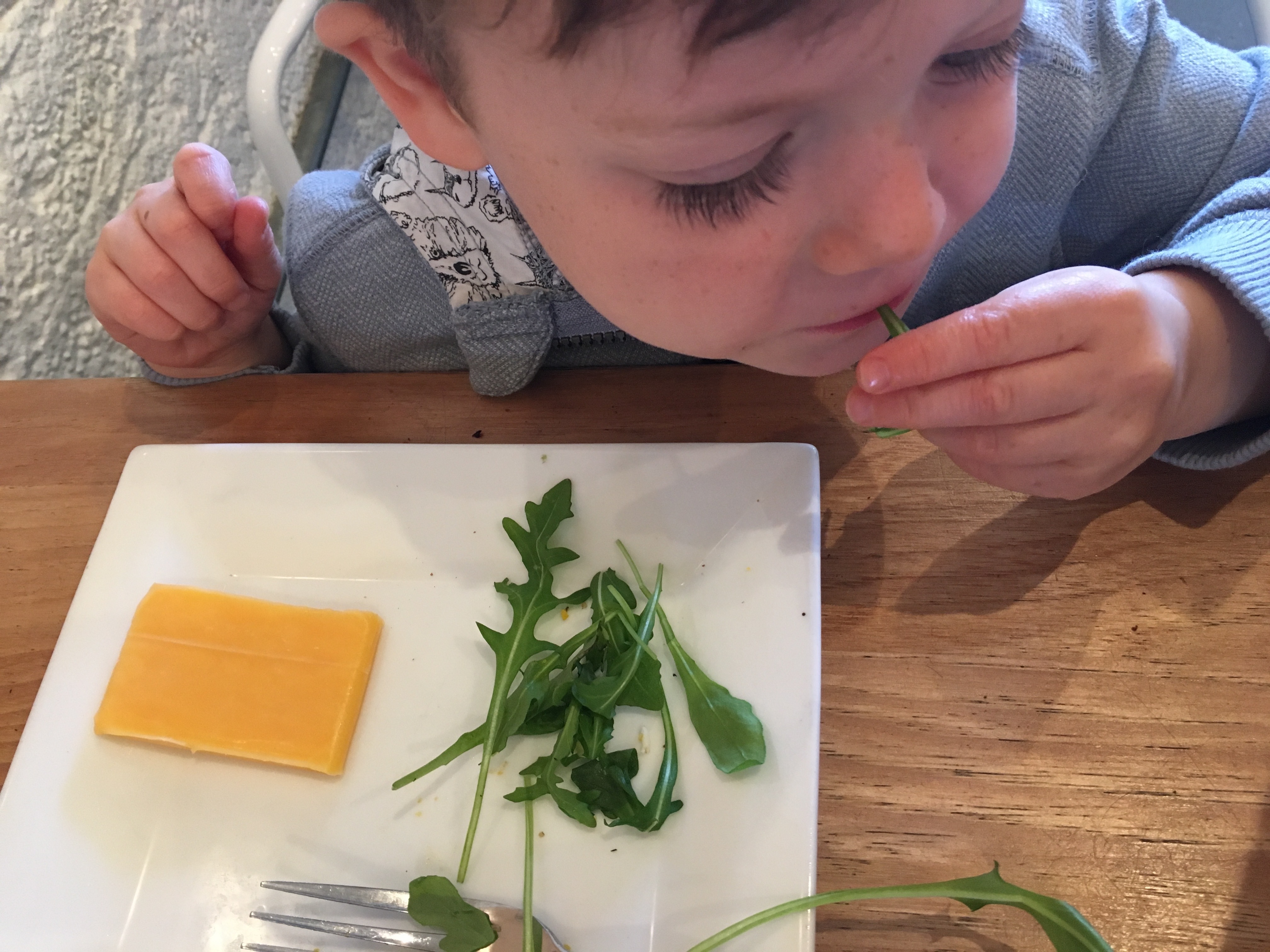 They left the arugula til the end so I thought there was no way they would eat the spicy greens on their own, but they totally did.  And loved them.  This is why I hate ordering off the kids menu at places.  I want my kids to eat arugula, not nuggets.  Unfortunately, kids' menus are always way more economical, sooooo you have to pick your battles. [That's his milk dose in the form of cheddar cheese btw.  I forgot it the day before and we had to go home between breakfast and leaving for the zoo and it was quite annoying.  Hooray for me not forgetting it this time!]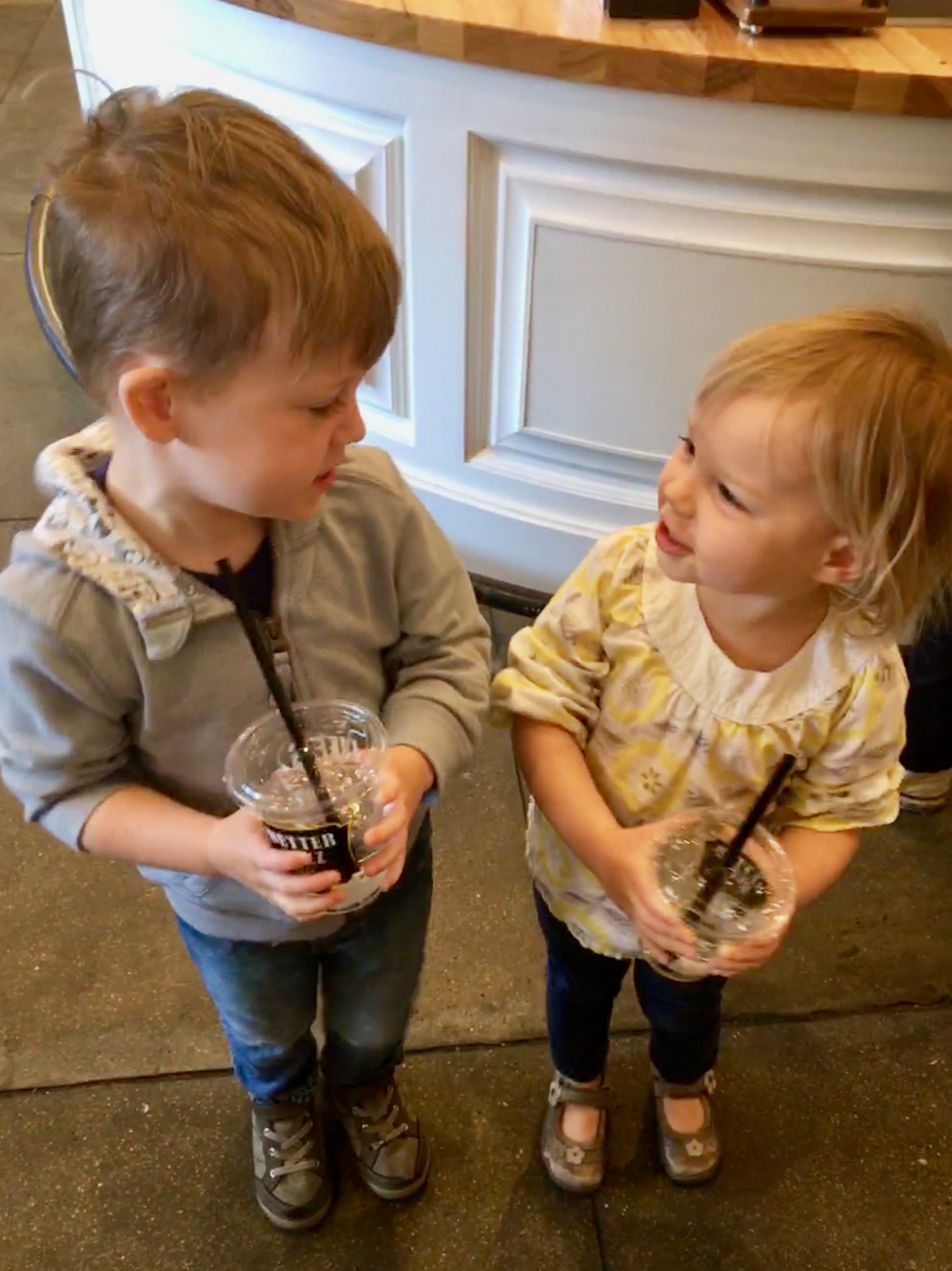 Sometimes I think their favorite thing about dining in restaurants is getting their own plastic water bottles.  We usually bring their contigo bottles everywhere, so this was definitely a (wasteful) novelty.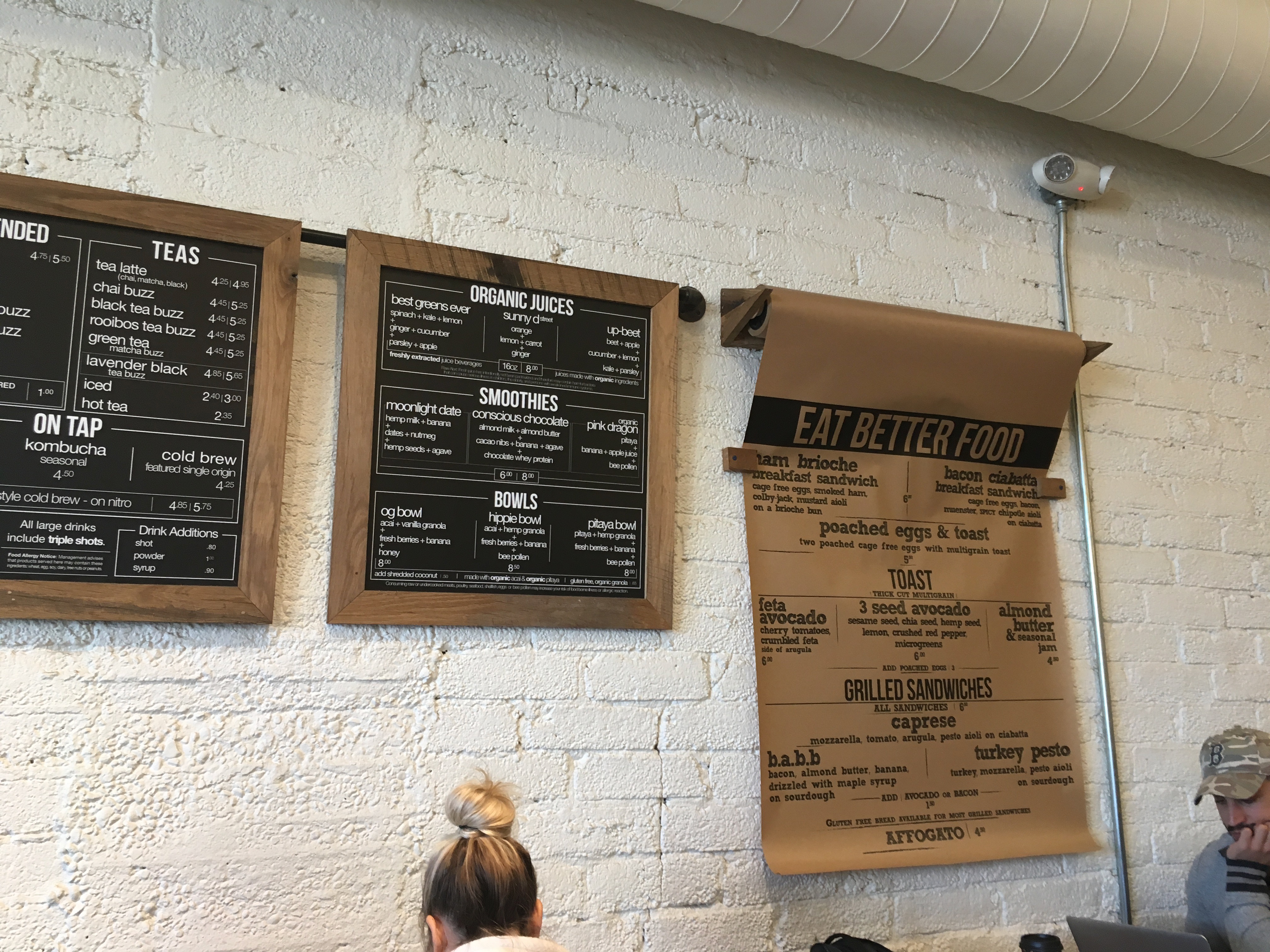 The menu is seriously awesome.  I wish we could have come a bunch more times to try all the different kinds of drinks.  Check out the honey latte!  Or the killer bee!
I checked out the vanilla powder on the way out because I saw that it was for sale and I was really considering it given how good my "BDE" was…and then I looked at the ingredients.  Uhhhhhh…no wonder it was good?!  Yikes. I'll spare you my detailed opinion, but suffice it to say, I passed on buying it.  We'll call that a one time thing and never look back.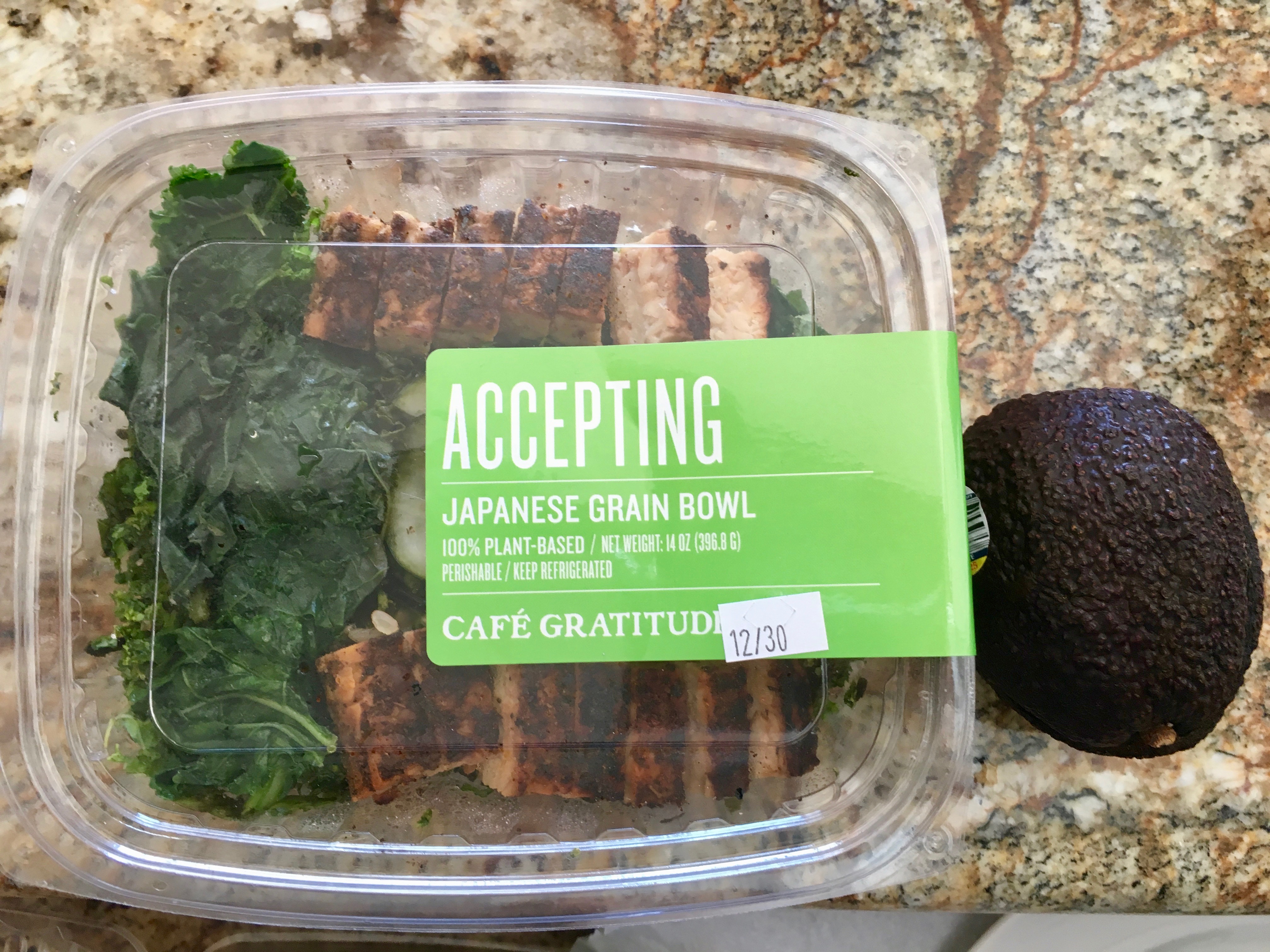 Lunch!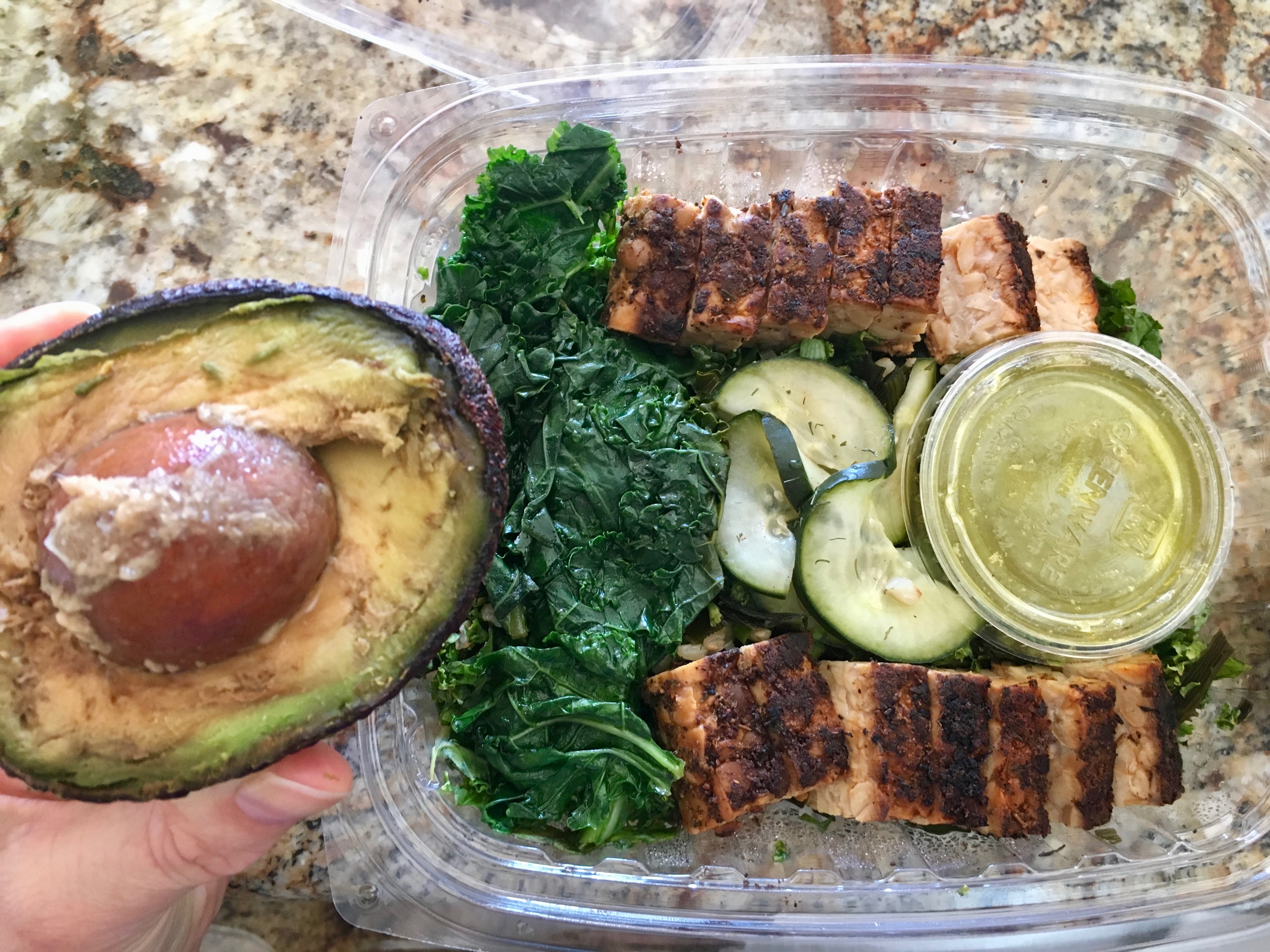 Did I tell you that I got a few different salads from Cafe Gratitude the day before?  I knew I wanted one for the drive home, and then I couldn't narrow it down to two, so I just bought three.
This is the "I am Accepting" which was sushi-esque, so I added avocado. I was in major clean-out-the-mini-fridge mode and so we didn't buy any more food for the rest of the trip, including the whole family's lunches and dinners.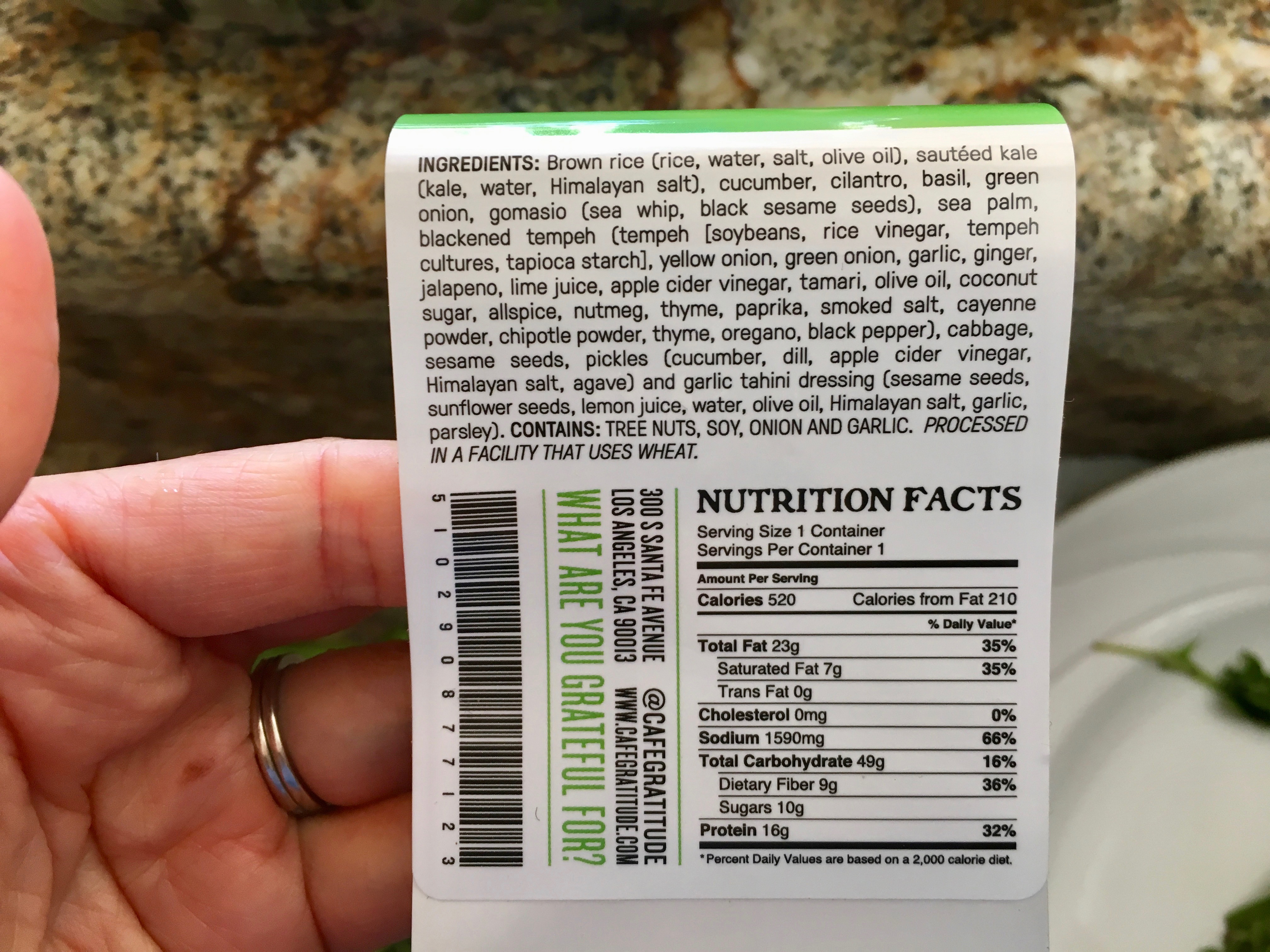 Here are all the ingredients in the salad.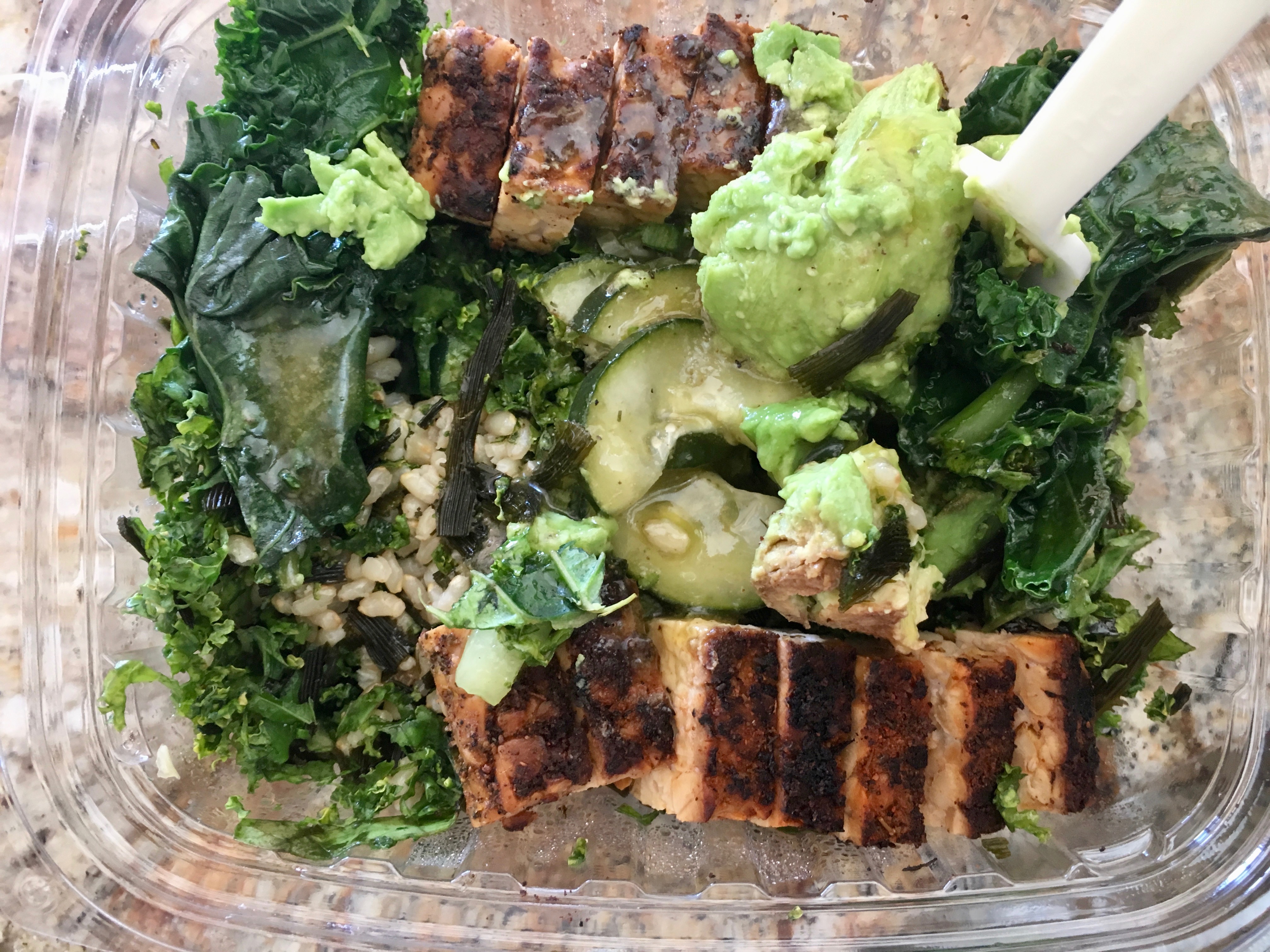 I got extra dressing, naturally.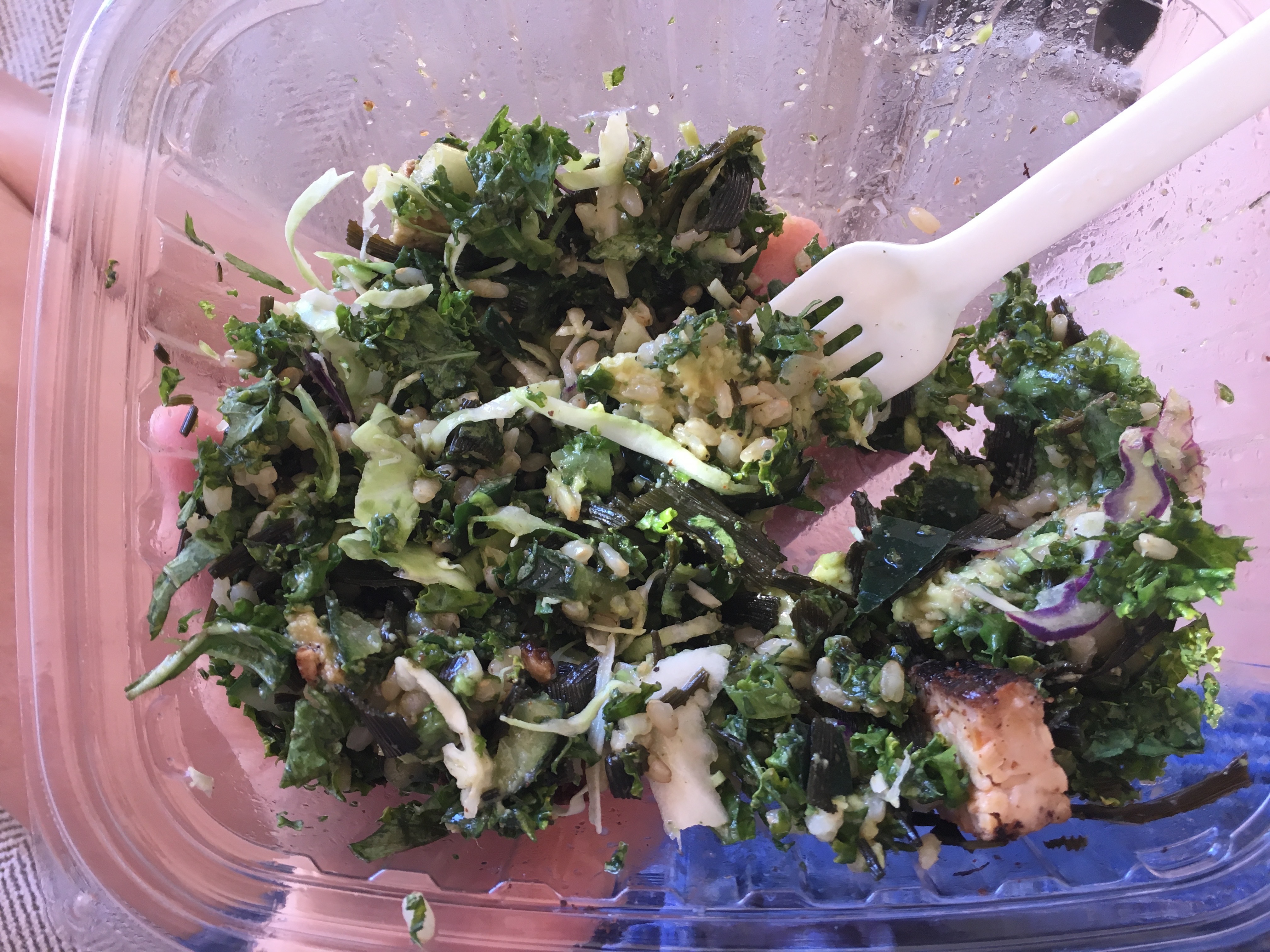 It took a long time to eat and I enjoyed every bite in peace and quiet because…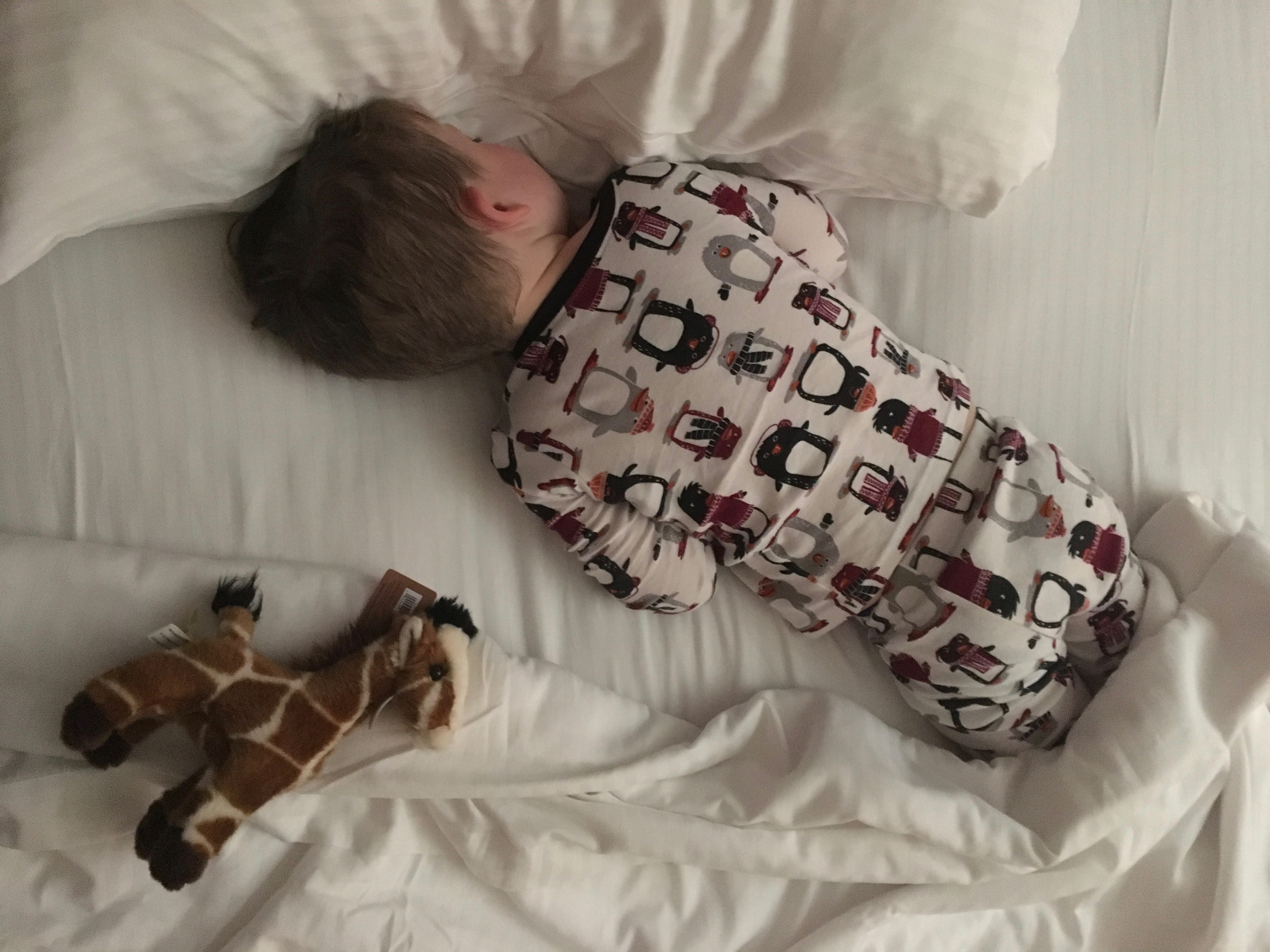 For dinner we had leftover fried chicken, slaw, and biscuits from Crack Shack, the pulled pork from Le Papagayo, odds and ends from buffets that we took home, who knows what else, and lots of dessert.
I was very proud of us because we ended up with the perfect amount of snacks to get us through the long long drive the next day.  All we needed was breakfast before we hit the road!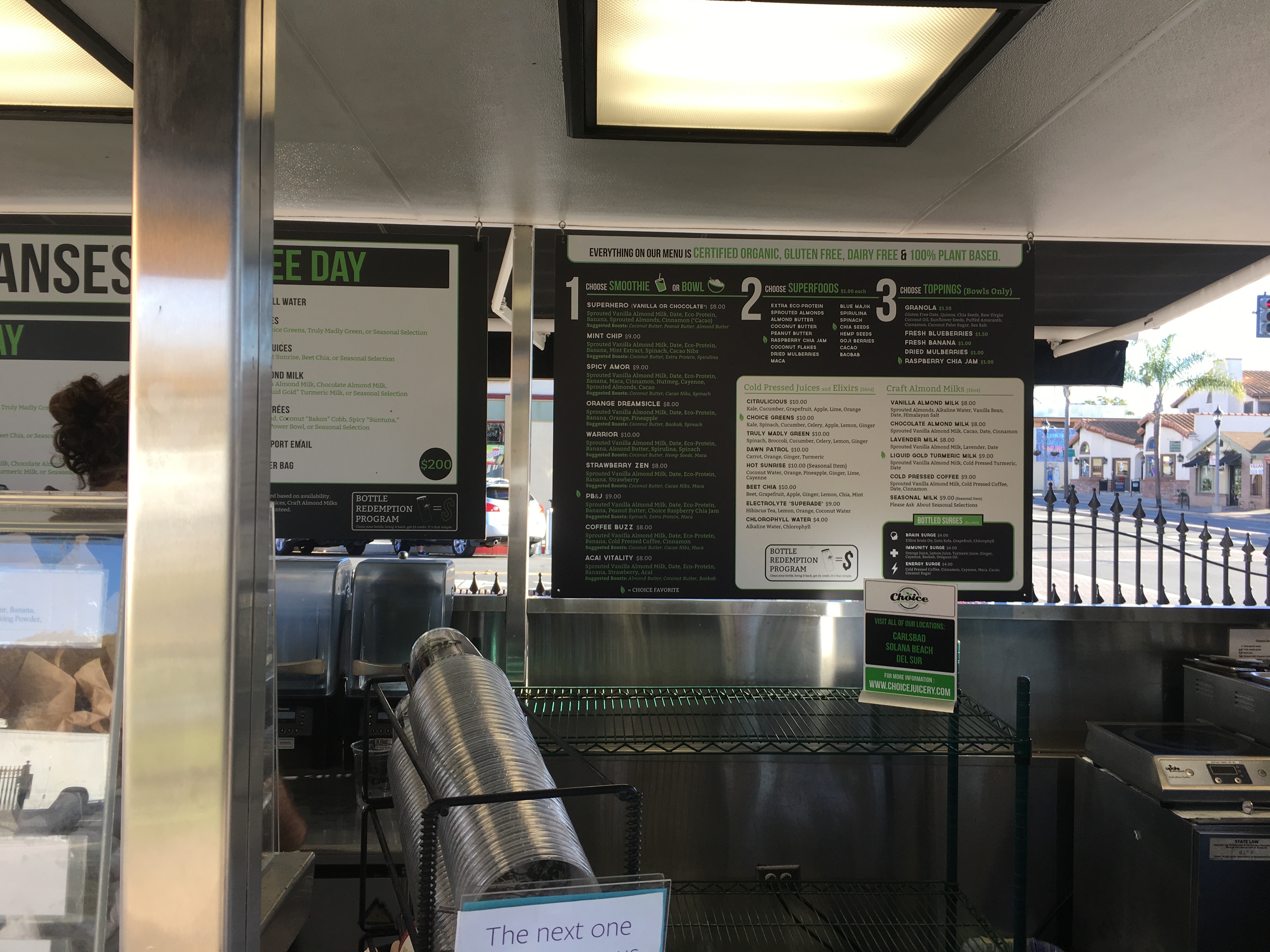 I went back to Choice Juicery because I wanted Kyle to experience the smoothie goodness.  He was golfing when I went after stroller strides earlier in the week.  Plus it's an easy thing to take with you on the road…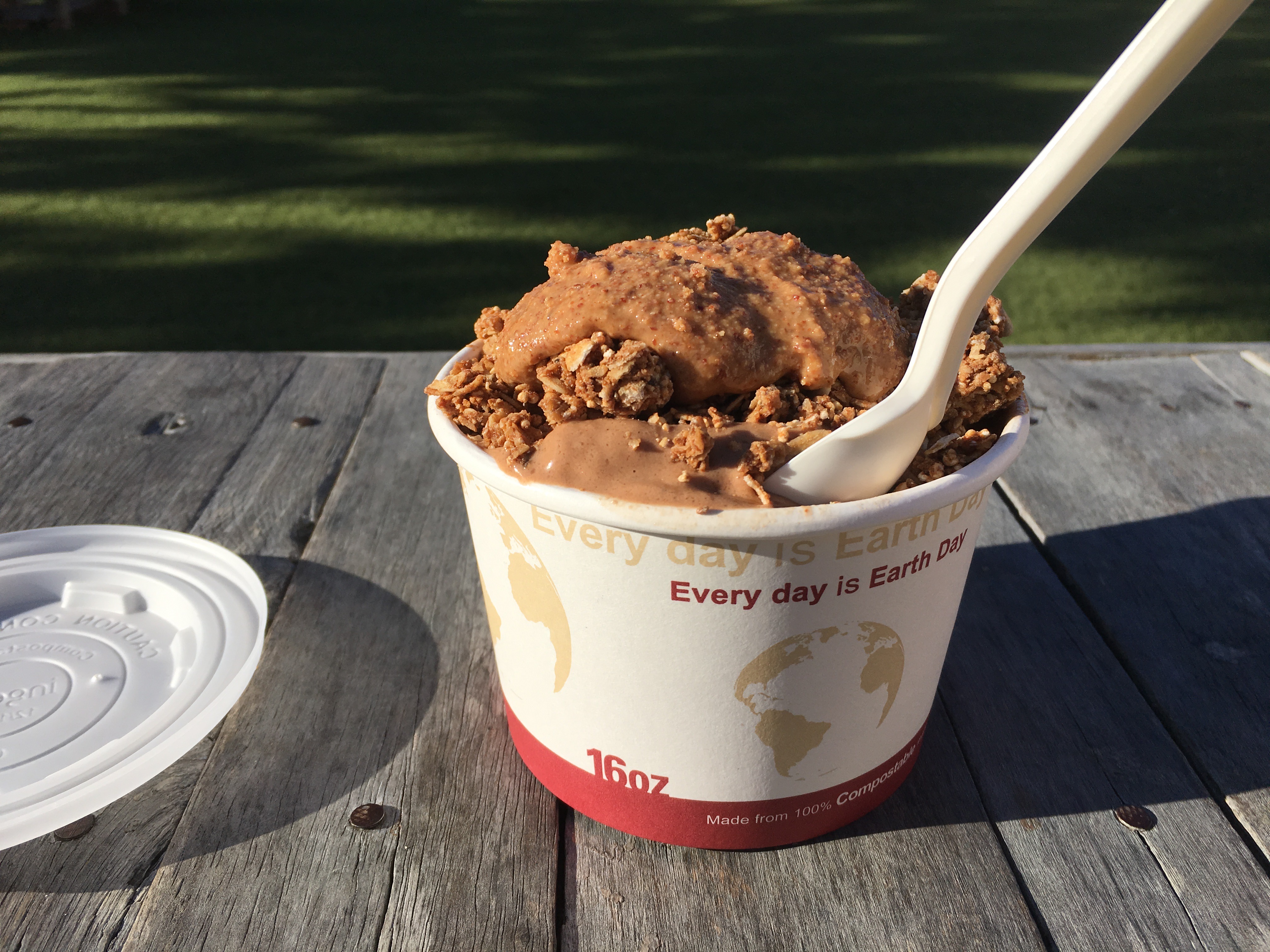 Or. Not.
We both made our smoothies into bowls with toppings and they came heaped high.  Oops!  Kinda difficult to drive without spilling.  Kyle was starting as driver so while I got the kids buckled, he tackled the top half of his bowl.
This was his Warrior bowl with granola on top.  The warrior smoothie has sprouted vanilla almond milk, date, eco-protein, banana, almond butter, spirulina, and spinach.  Looks amazing no?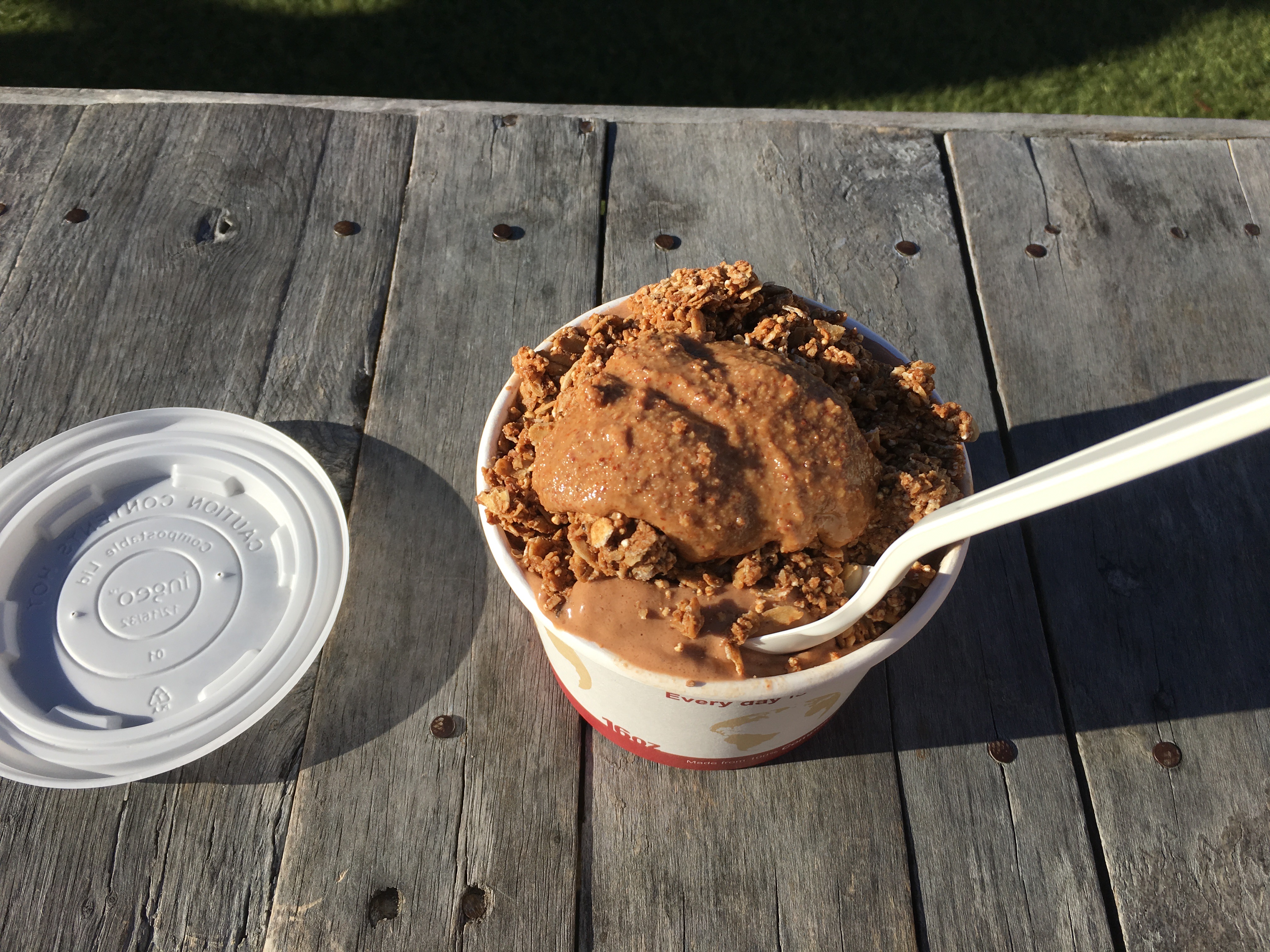 But look at my chocolate superhero with almond butter and granola on top!!  Insane.  My mouth started watering immediately.  It has sprouted vanilla almond milk, date, eco-protein, banana, sprouted almonds, cinnamon, and cacao.
And the portion size was GINORMOUS.  I got so full half way through I legit COULD NOT FINISH this.  I put it down for two hours and by noon I was finally ready to finish it off.  Amazing.  I'd happily order this every day if I lived in SD.
BTW I'm pretty sure the granola was purely elizabeth granola (which is my fave).
And that's it!  Eight-ish hours later and we were home sweet home.