I ate two avocados today. 
For breakfast I had toast with avocado and a pinch of salt. 
For lunch I had a salad with a lot of avocado. 
For dinner I had a stir fry topped in avocado.
I honestly couldn't tell you which was my favorite meal.  I love avocado.  I don't understand people who don't like avocado.  It makes no sense to me.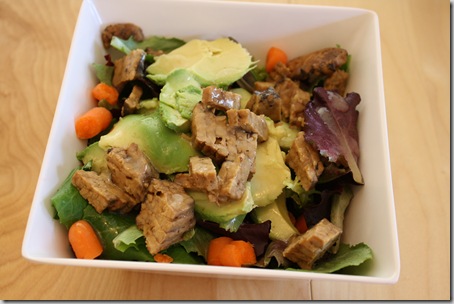 It seems like I'm back in a salad phase because this was so good I can't wait to have it again.  And again.  And again.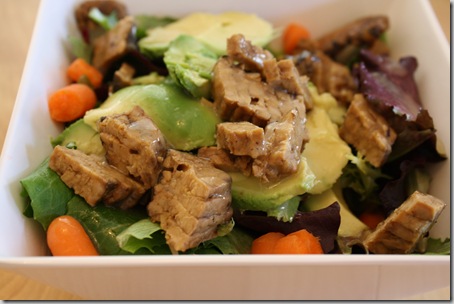 Spring greens.  Lightlife's tempeh fakin' bakin'.  Carrots.  Avocado.  Girard's light champagne dressing.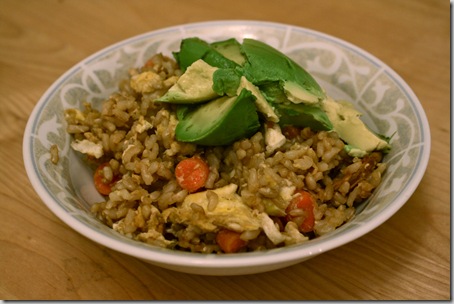 If this were cold, it would be a hippie bowl.  But since it's hot off the stove, I guess it's a stir fry.  Even though the avocado is (obviously) not warm.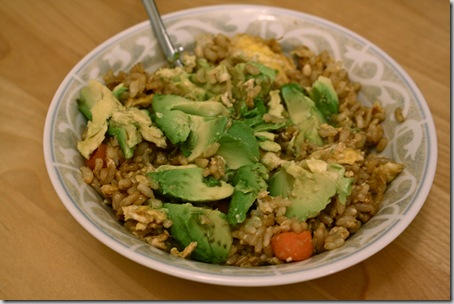 Brown rice.  Sesame oil.  Tamari.  Organic eggs.  Carrots.  Avocado.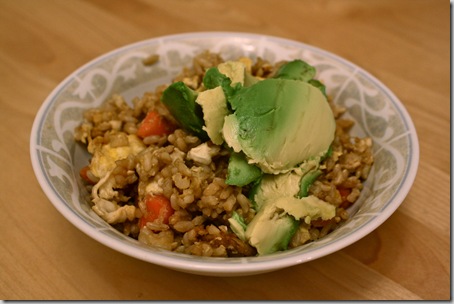 Perfection.  If I had my way, I'd have avocado in every single meal. 
When I was really young (as in 3 years old) my parents lived in Orange County and their house had an avocado tree.  It was huge and produced TONS of fruit.  Man do I wish we had one today.  Unlimited (and free!) avos would be the best (way better than a tomato plant).