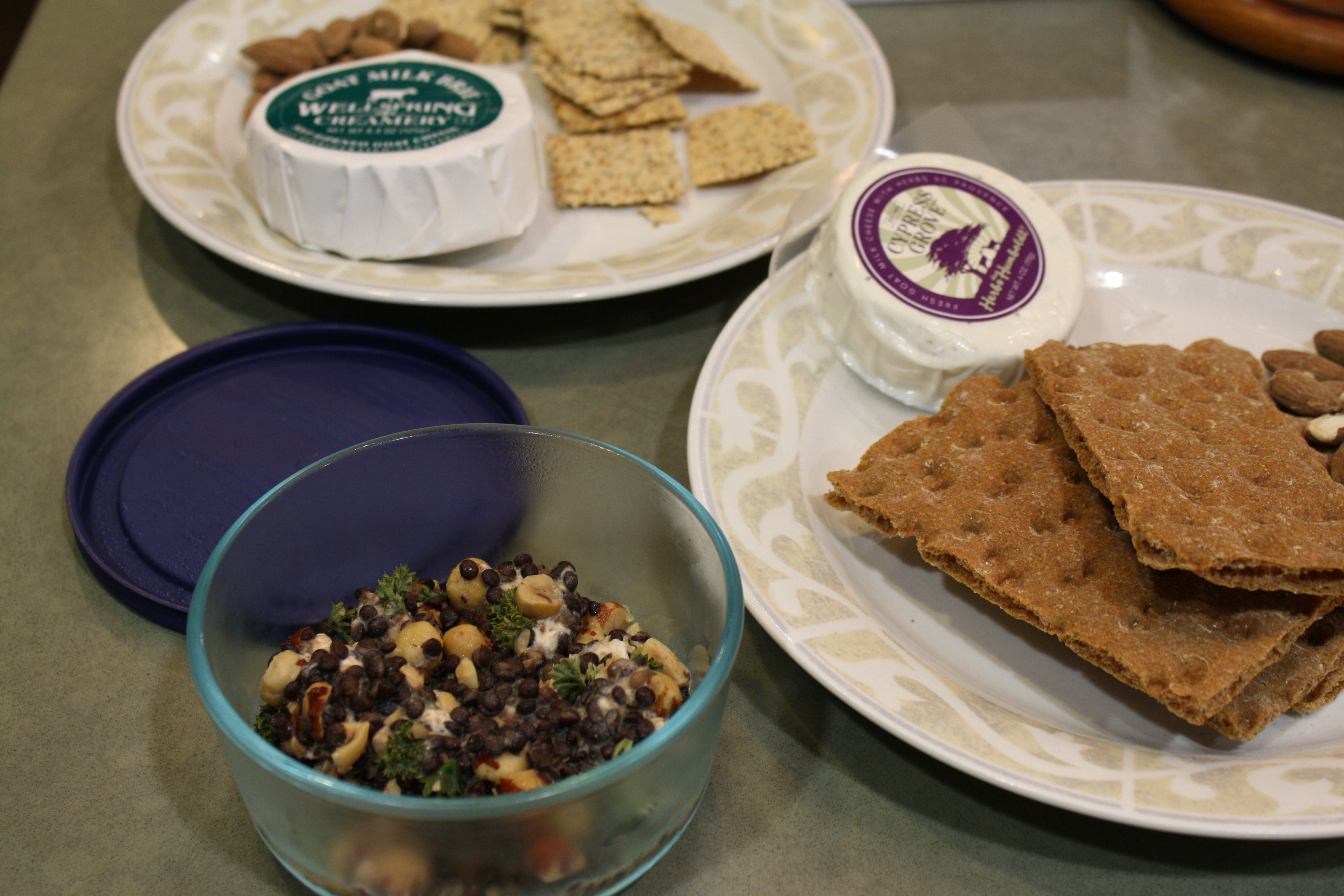 Leftover night!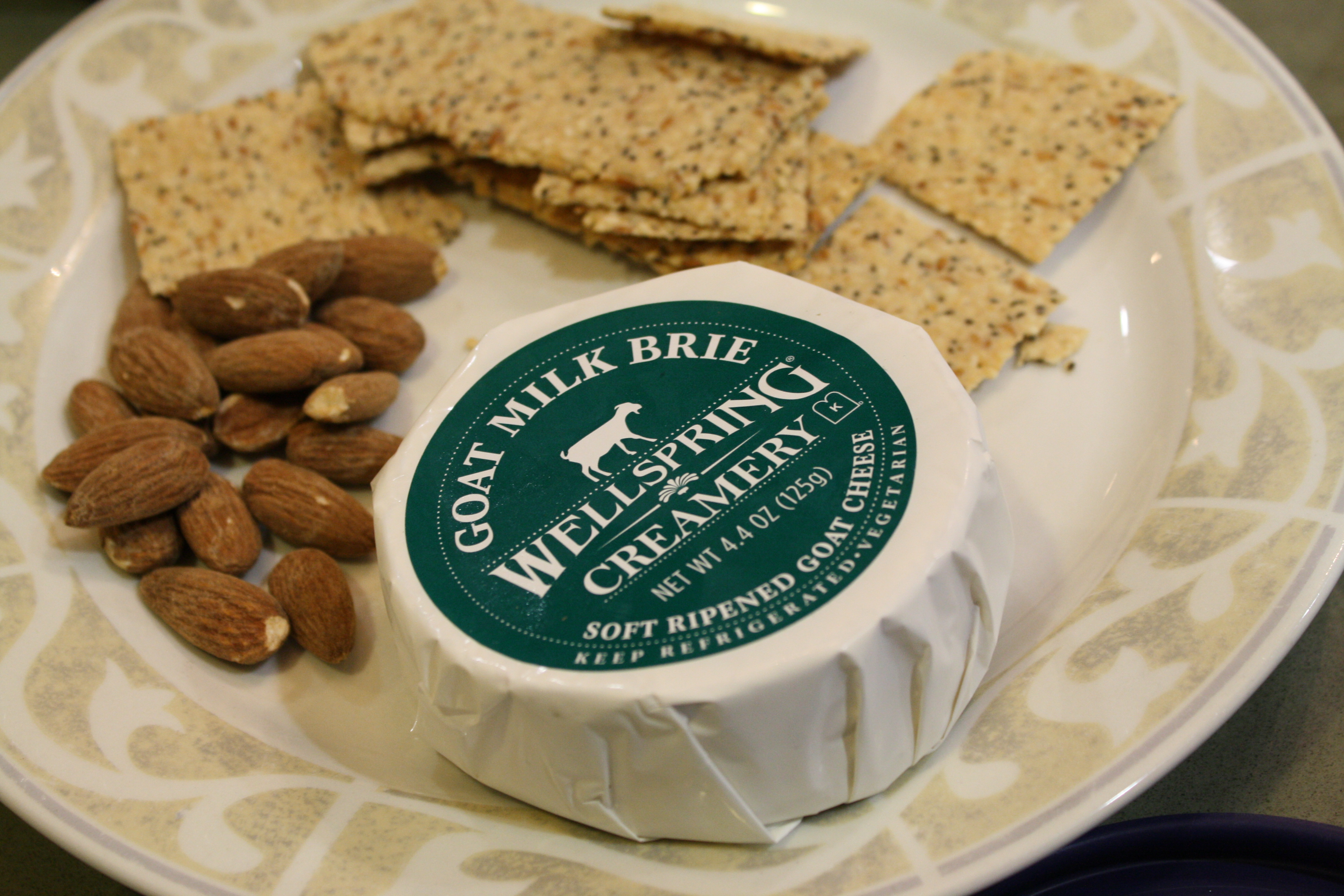 This goat brie is so good!  Creamy and mild and the perfect pair to the Jillz crackers.  We had almonds, dates and nectarine jam too…the sweet and savory contrast.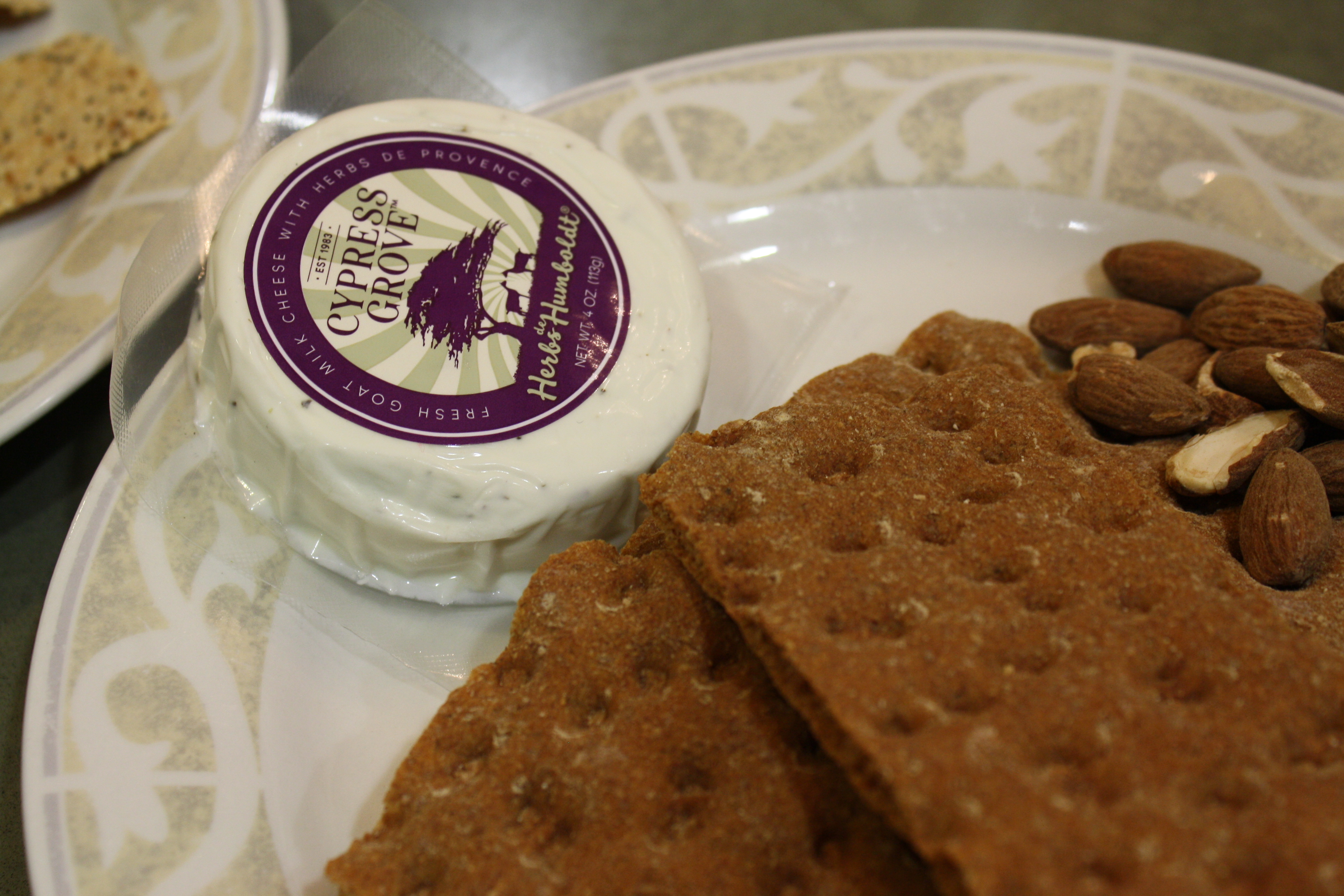 Kyle had rye wasa crackers.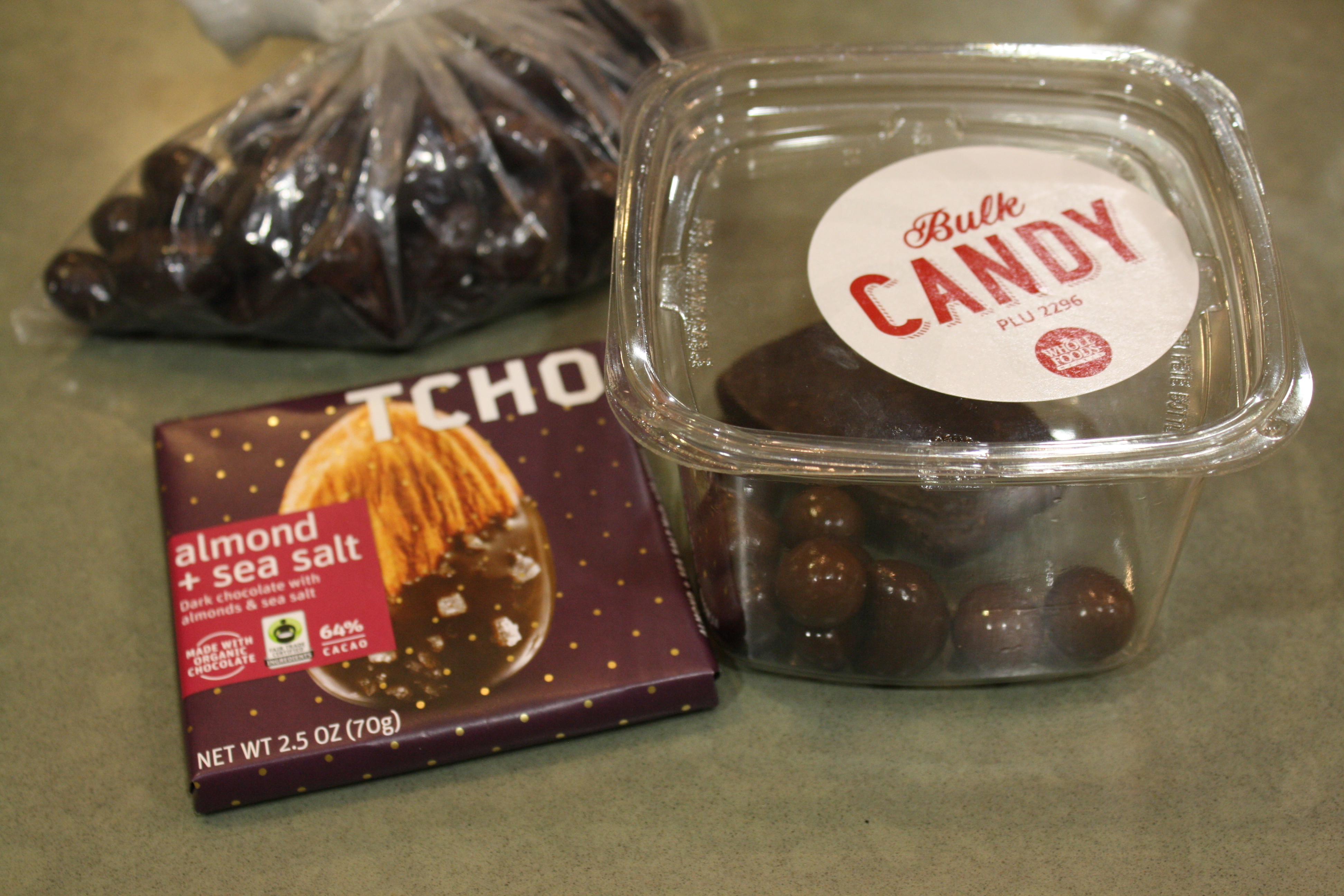 Since dinner was so random and snacky I had a bunch of chocolate for dessert.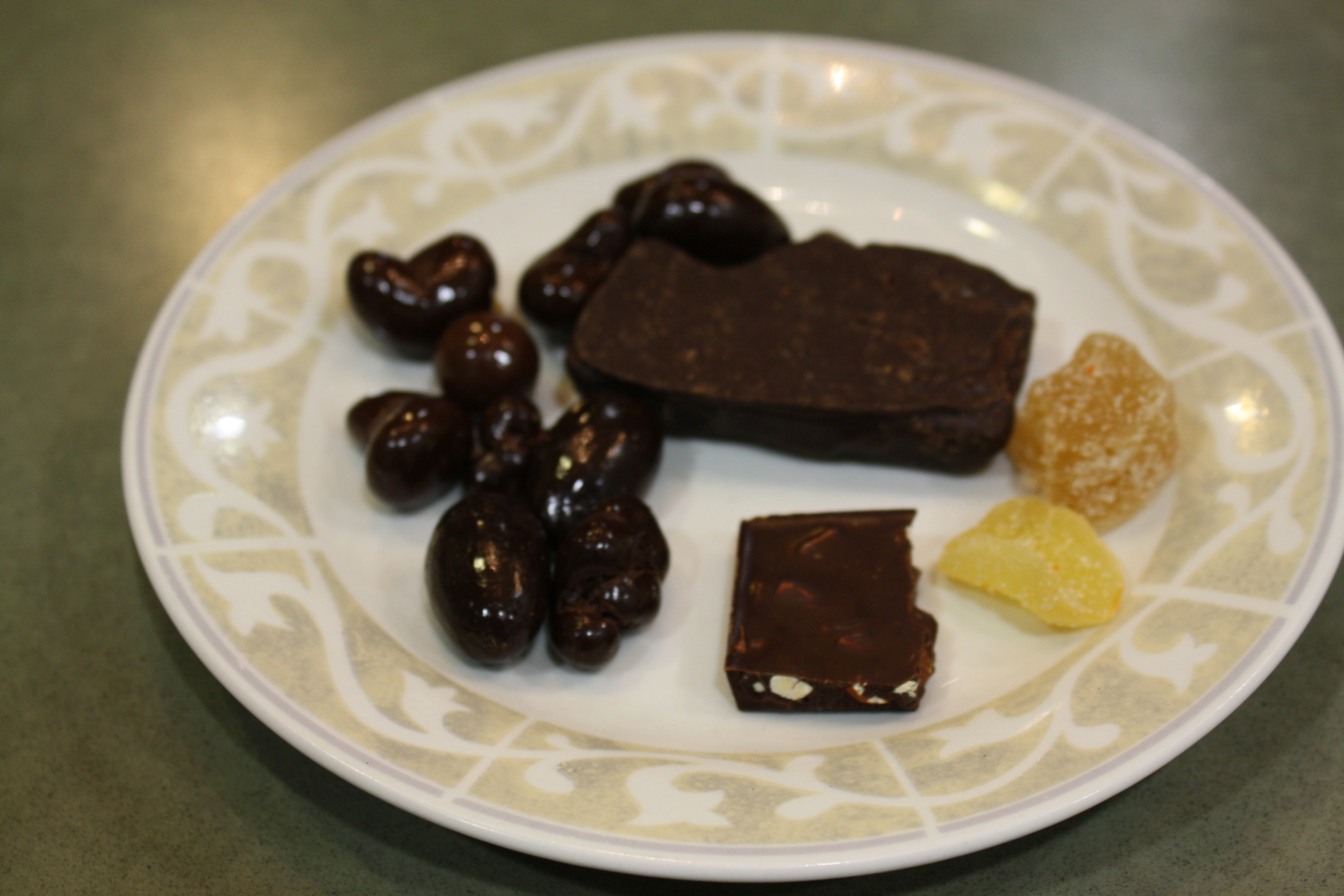 And then wound up feeling a little sick…oops.  Fail.
I'm going to try to get my sweet tooth back under control by taking a little hiatus from desserts.  Going forward.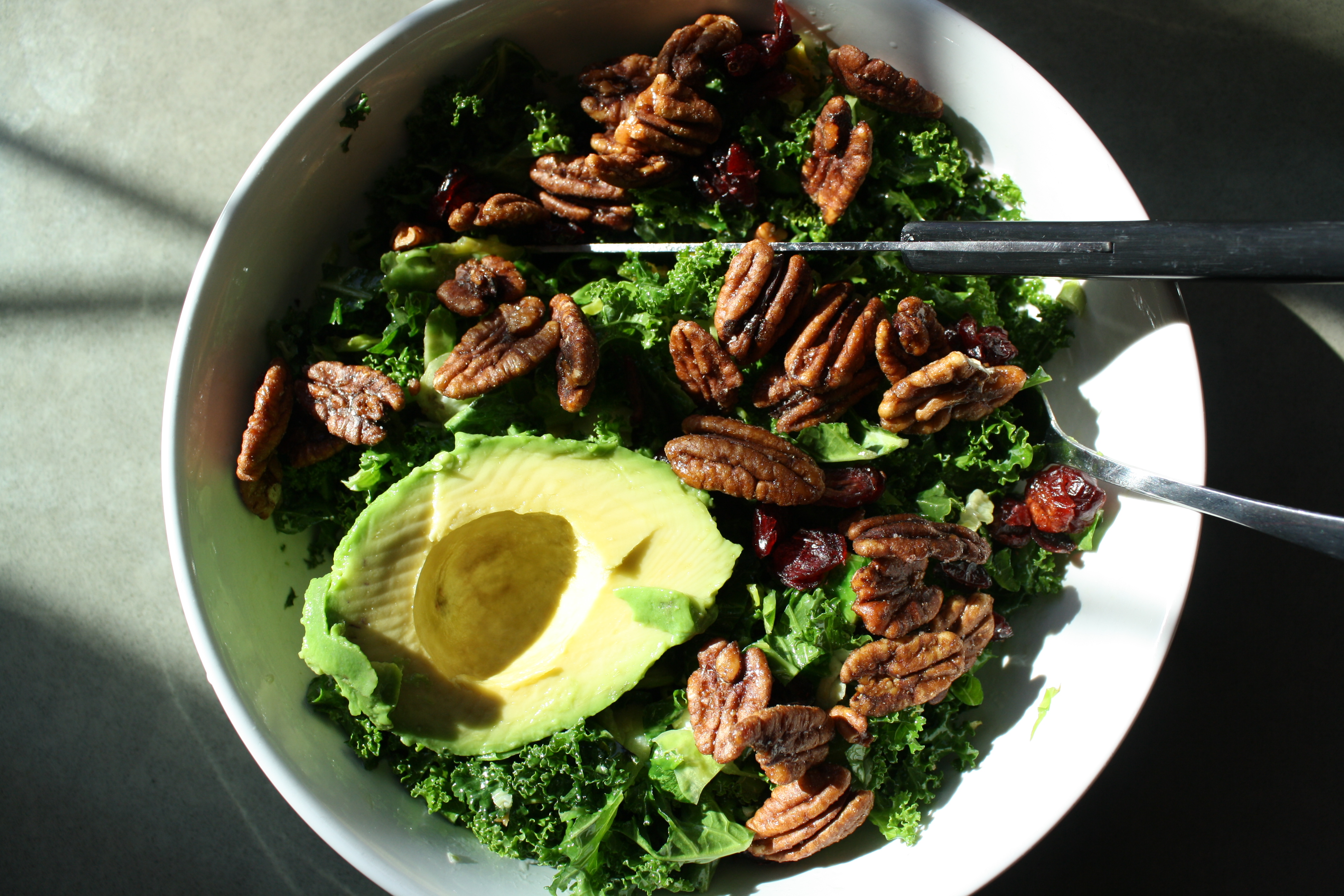 I did stroller strides on Friday morning and skipped breakfast because my stomach was feeling off.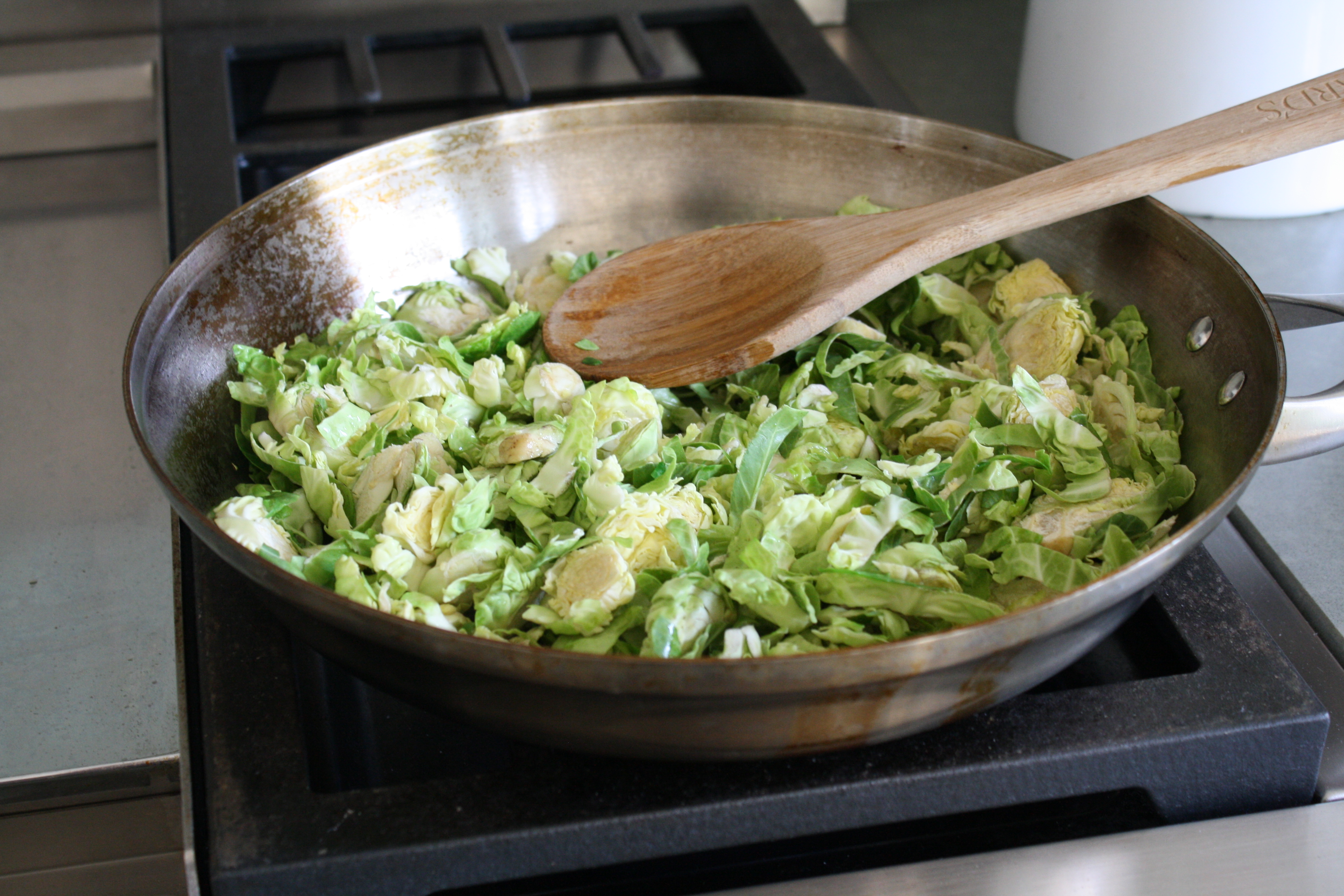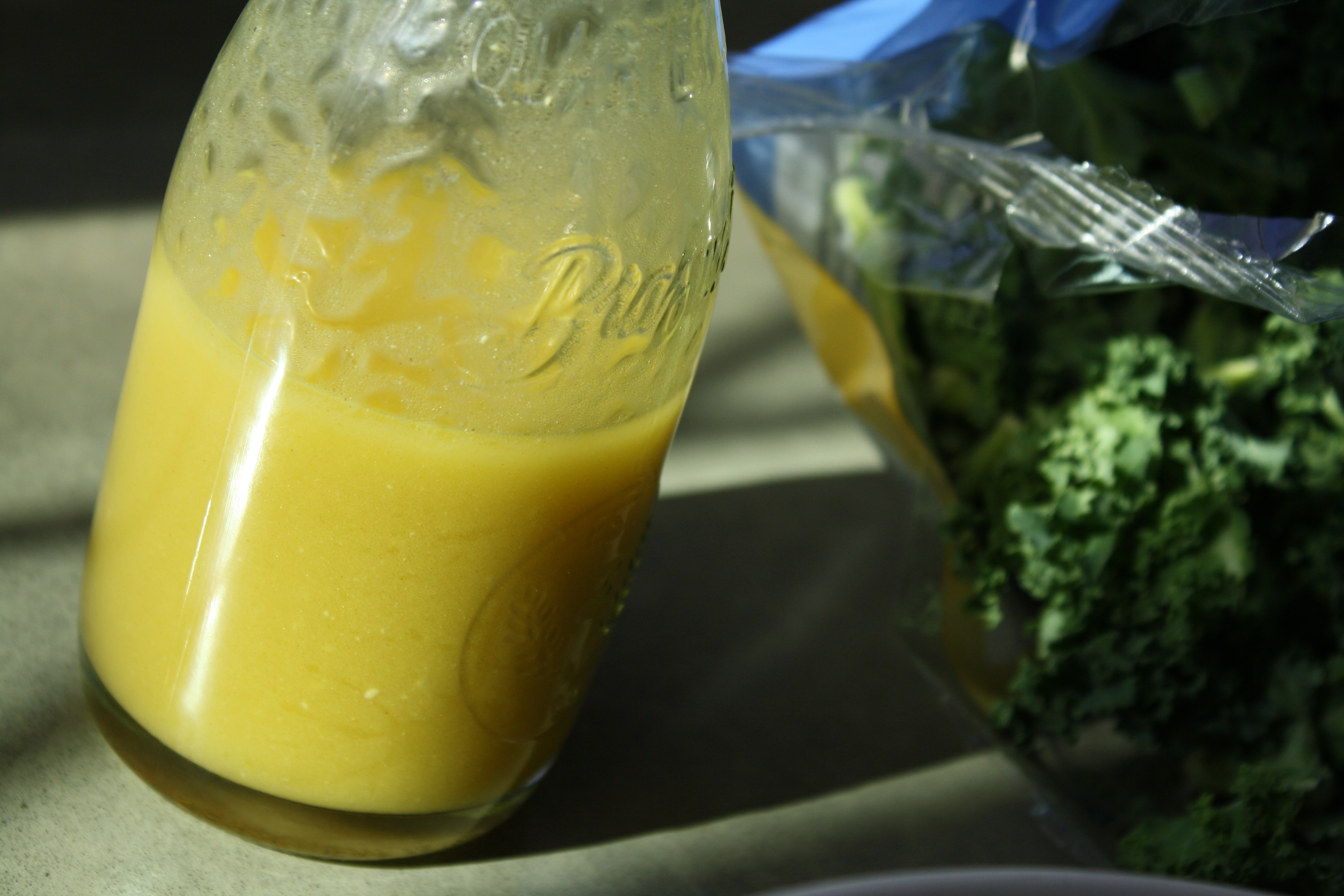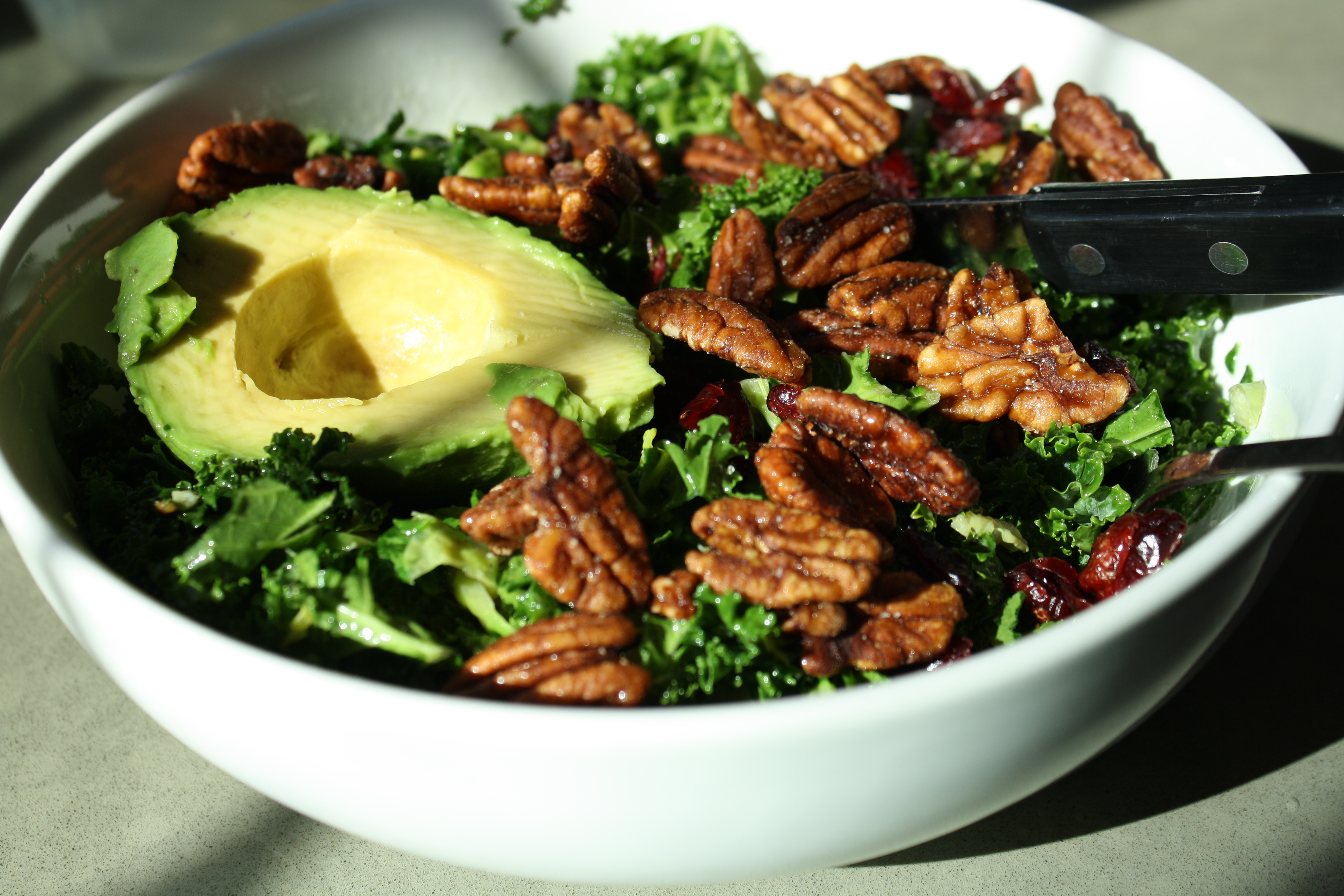 For lunch I made use of my prep – sautéed Brussels and a champagne vinaigrette – which I added to massaged kale, half an avo, candied pecans, and dried cranberries.  I can't wait to roast more squash this weekend!  The salad was good, but missing that one extra ingredient to put it into amazing territory.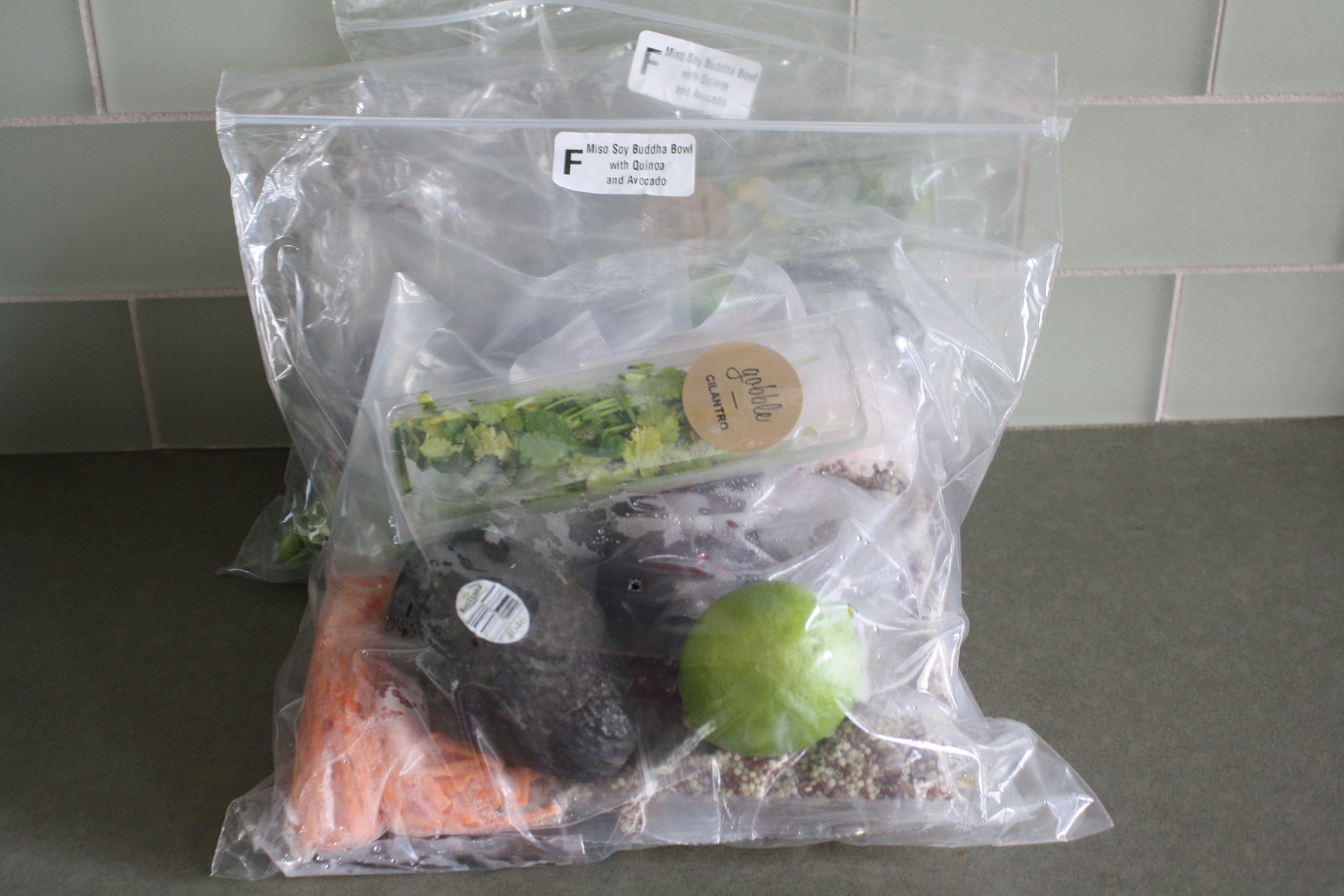 I was supposed to go out for dinner and drink with some girls but couldn't make it in the end.  Luckily I had a gobble meal to the dinner rescue.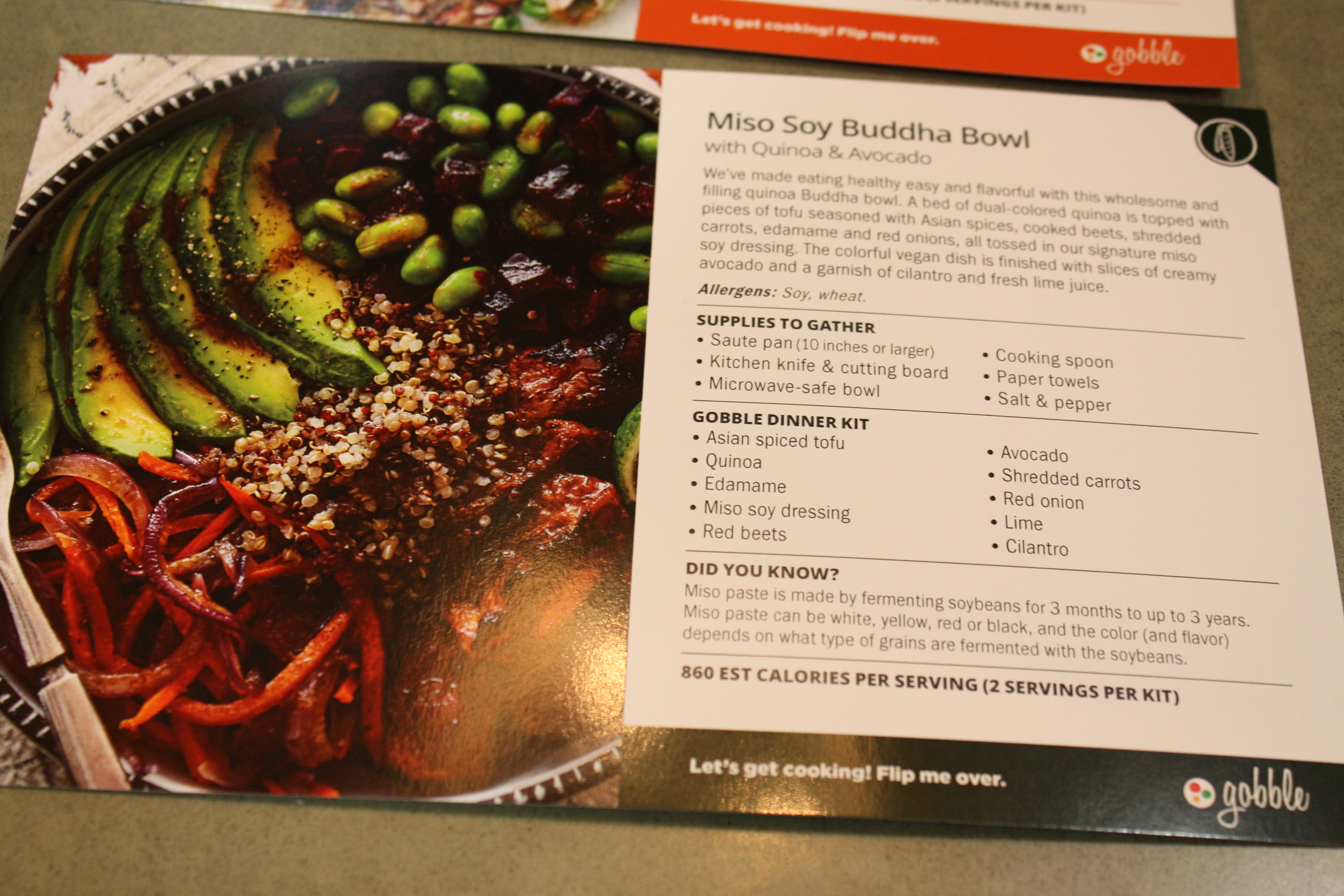 I loved the idea of this miso soy Buddha bowl as soon as I saw it on the menu.  I usually don't go for the vegan options on gobble, but this one was unique enough that I decided to do it.
Also I saw that the tofu was Chinese five spice flavored and thought it was going to be HODO SOY brand (which I love!) and I was right!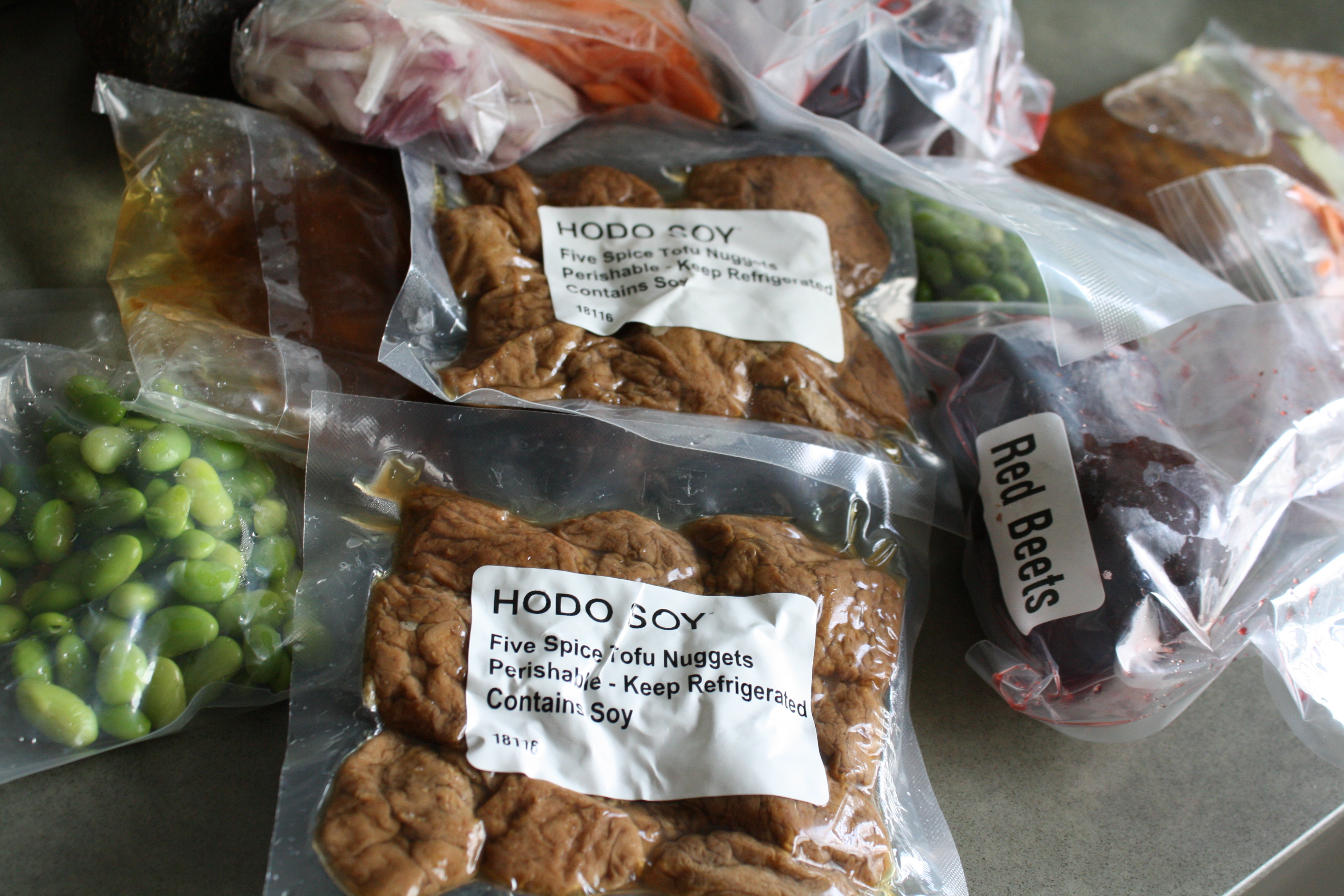 I wasn't sure if the kids would like it (they did) so I made extra tofu just in case (also using HODO SOY which I randomly happened to have on hand – usually I just buy the TJs or the Nasoya organic ones depending on what store I'm at).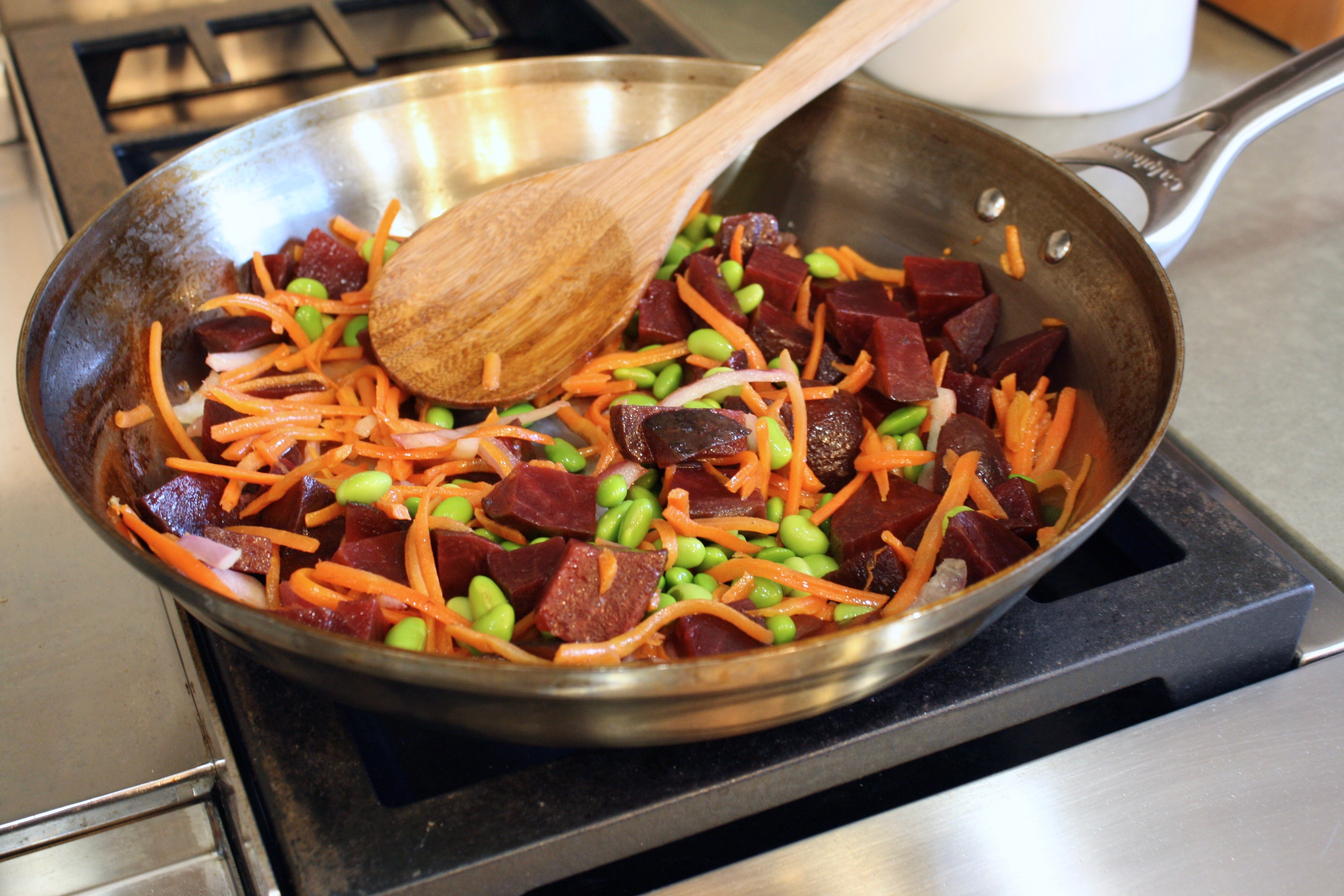 The combo of carrots and edamame with an Asian sauce fits…but adding in beets and red onion?  Well I was slightly skeptical, but it was really delicious!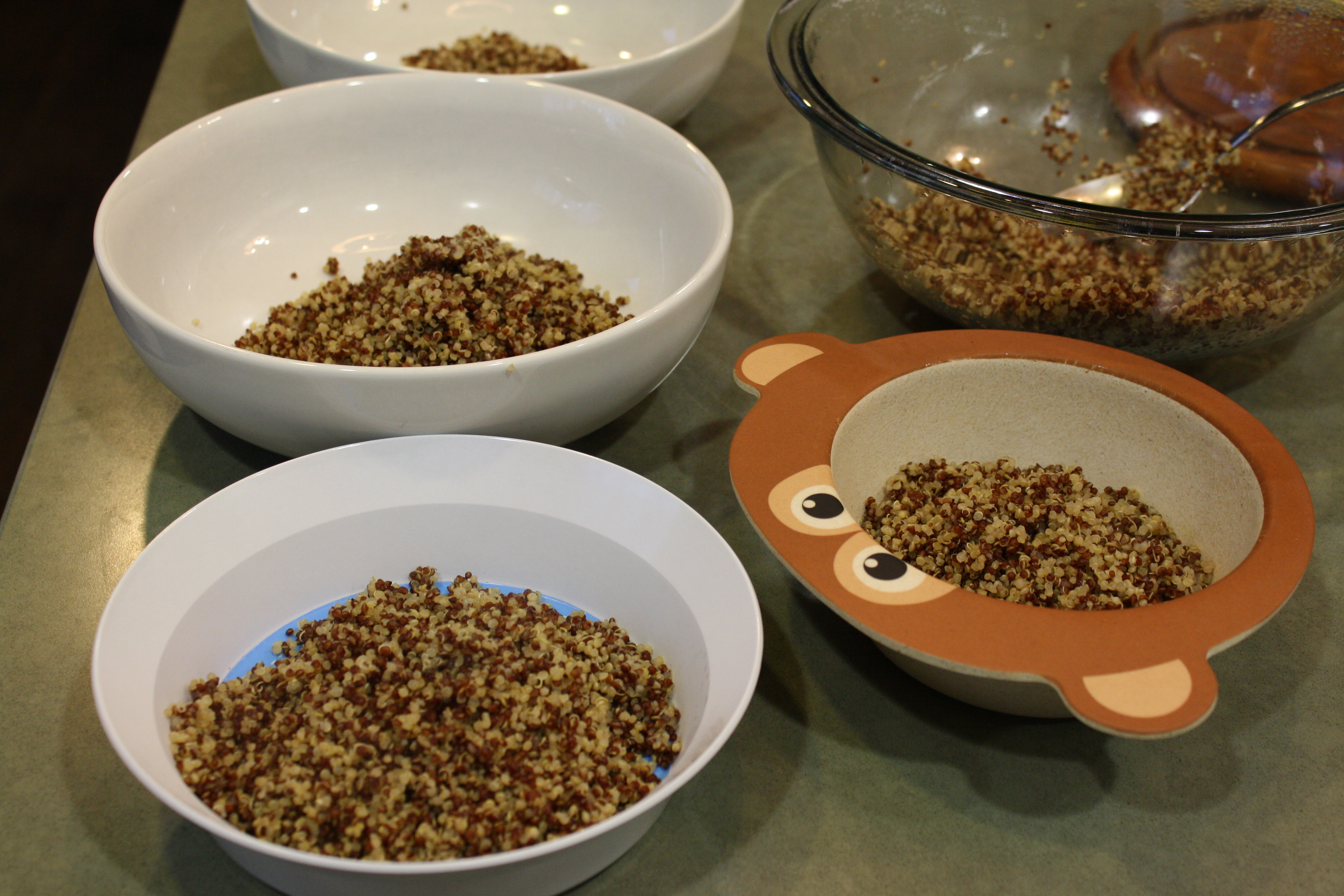 Quinoa for days!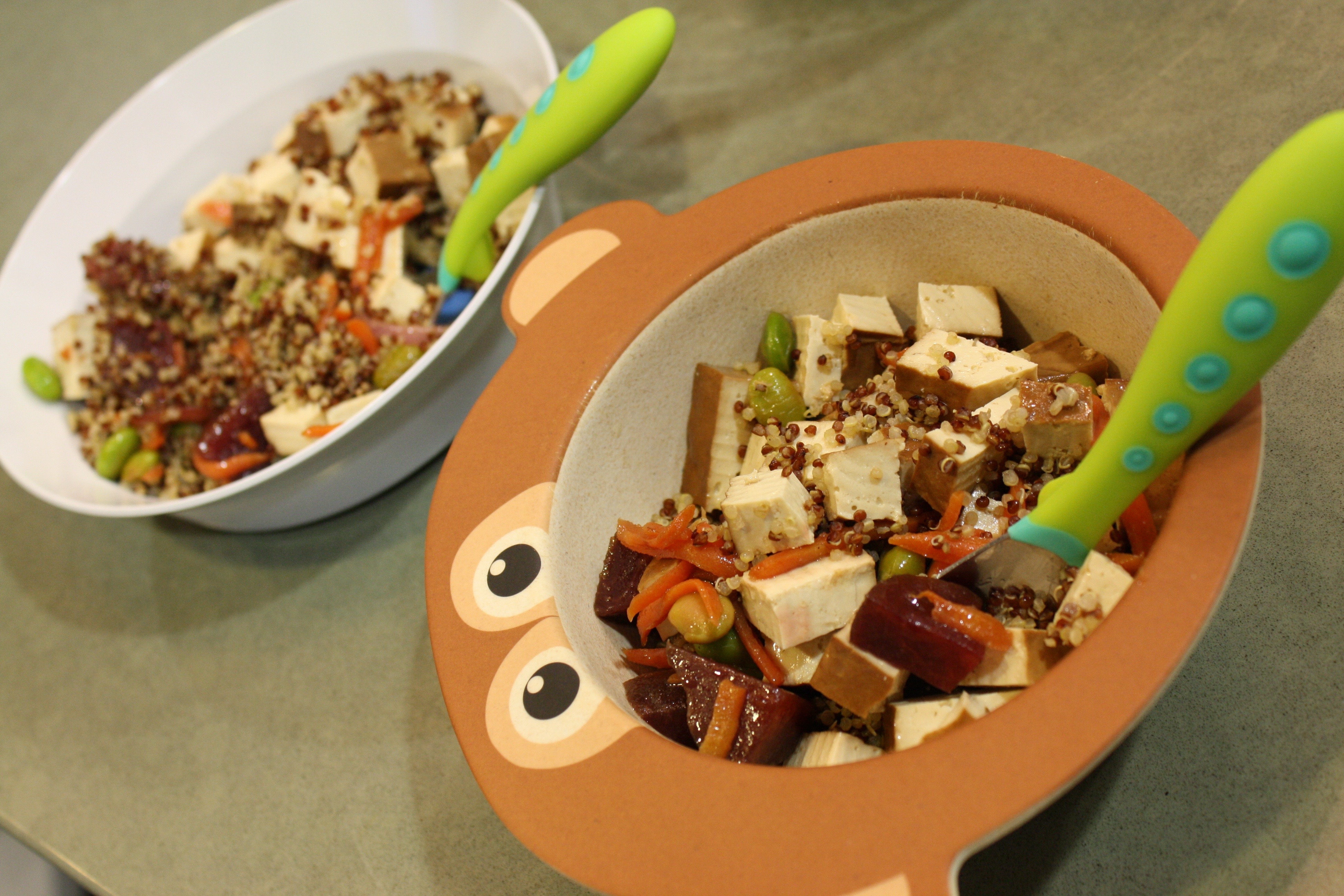 Like I said, the kids ended up liking the five spice tofu, but I started them off with the plain Hodo Soy one.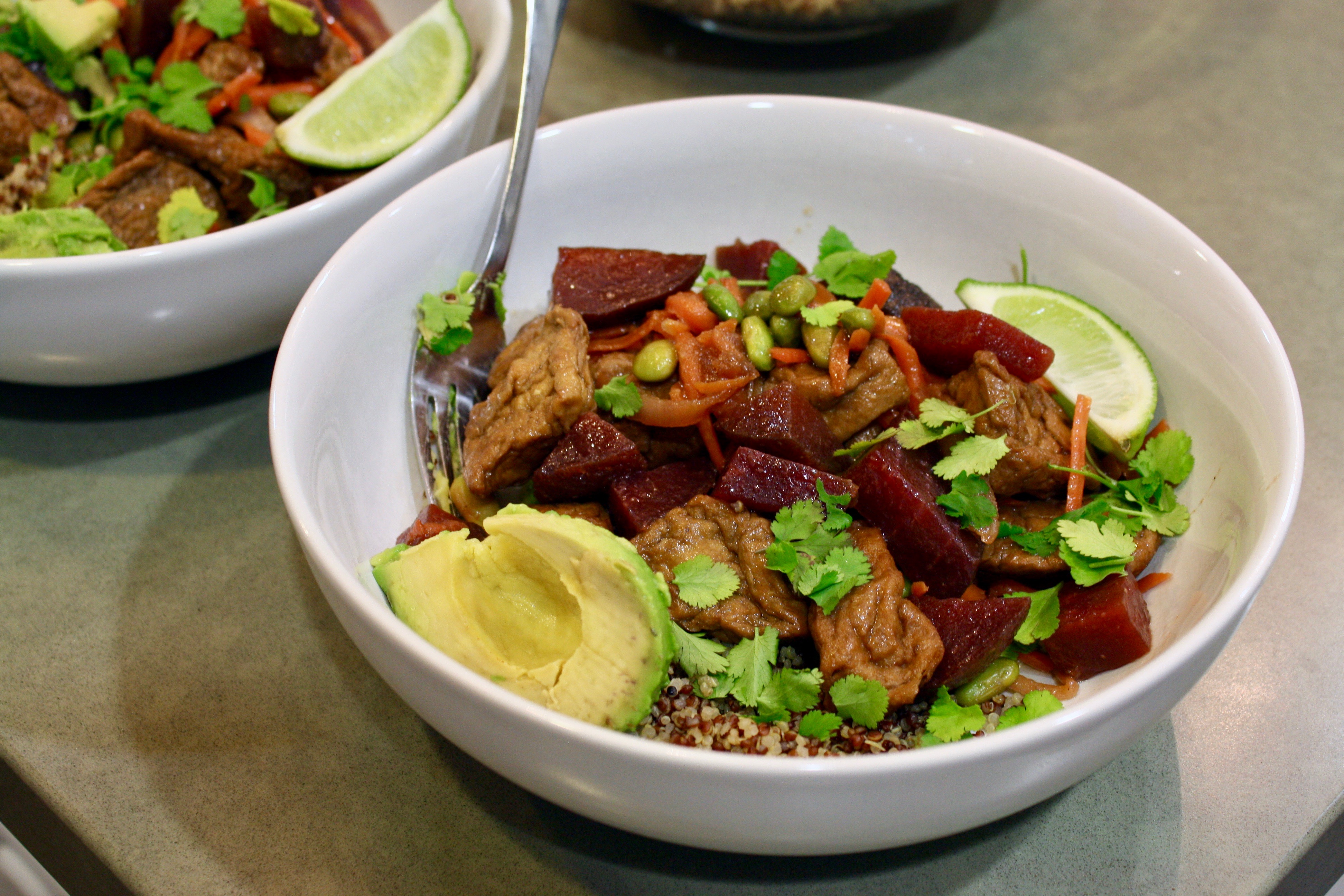 Lime wedges, cilantro and avo on top…looking fancy fancy for sure.
This is what I love about gobble.  I'd never merge all these ingredients and yet, it worked out great.  The kids didn't know what to make of the beets at first.  P loved them but V was wishy washy. P and I were happy to help take a few off her plate though.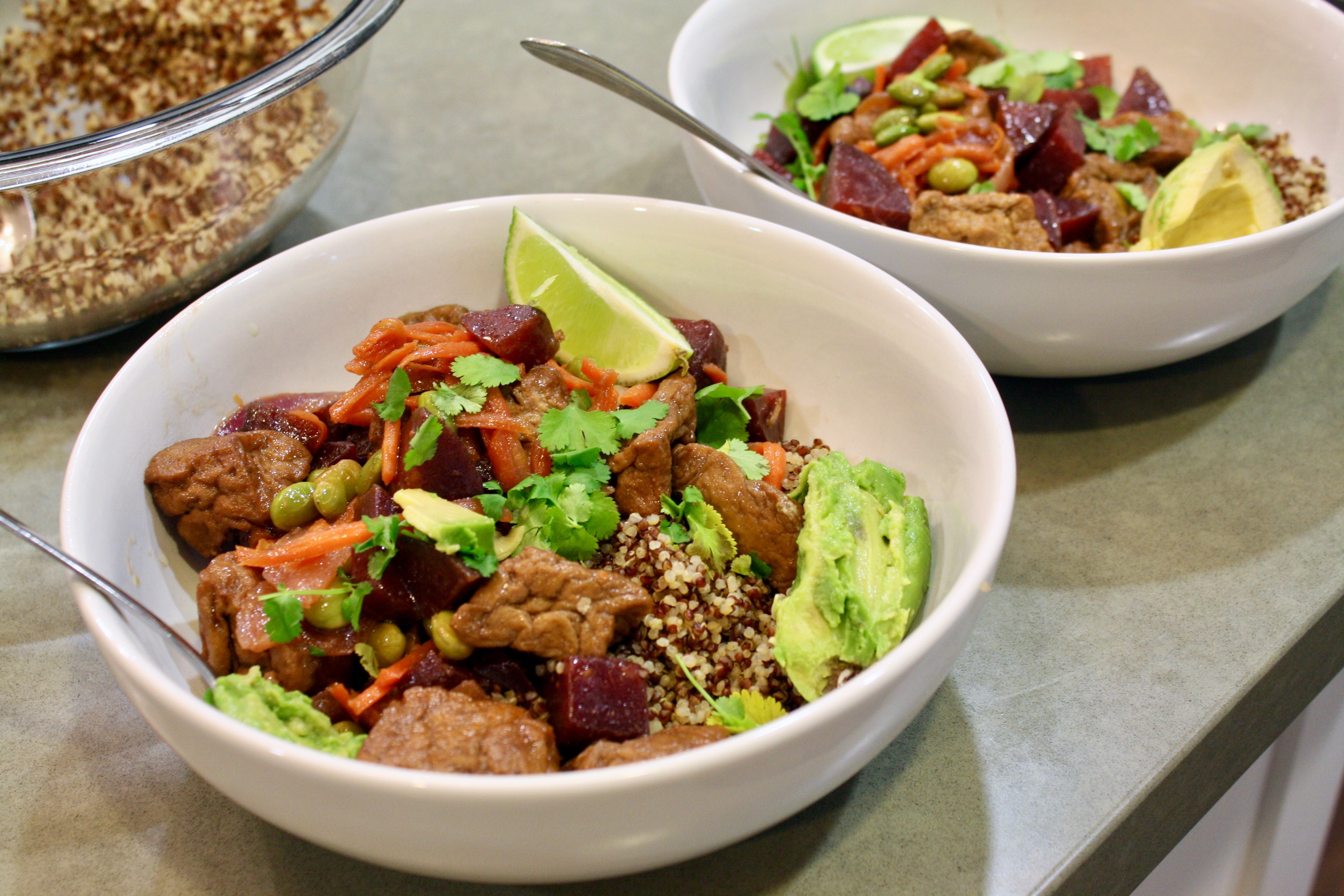 After dinner my sister came to spend the night because they were breaking up their drive on the way to Tahoe.  For that reason I was happy my girls night was off because I haven't seen her in a while.
The kids were in RARE form that night.  P is going through something that I won't bother to put on the internet, but suffice it to say, there's a lot of emotional stuff that (we think?) goes along with oit.  We are only told to look out for the obvious symptoms, but the same kind of thing happened with dairy.  His body is going through a lot and it's impossible for us to understand, so I'm just trying to get through this phase.  IT IS EXHAUSTING.
TGIF my friends.