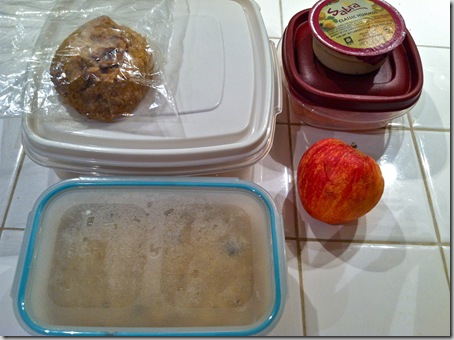 Day shift food, including oatmeal, lasagna (two servings), apple, carrots & hummus, and a cinnamon roll.  Details below.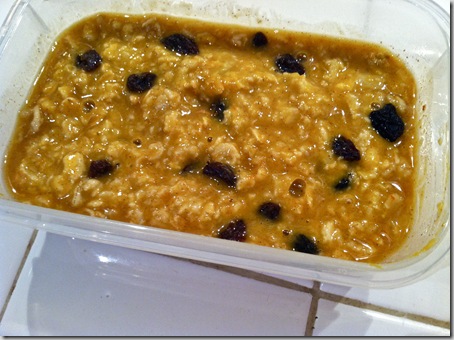 Pumpkin and raisin oats made with vanilla almond milk.  I'm officially good and ready for fall.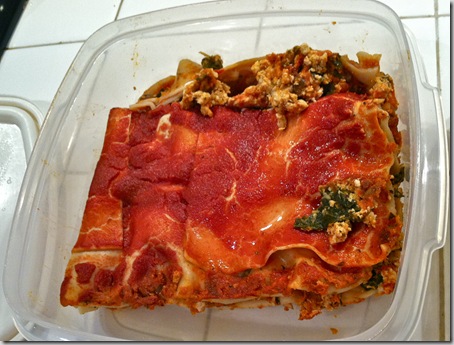 Lasagna that's bigger than my head.  I had half at lunch time and half an hour later.
Snack options.
I got home around the same time as Kyle and we each dug into the quinoa quiche I made earlier in the week (meal planning still going strong).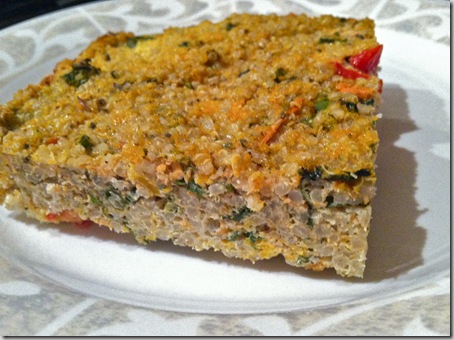 I cut it into quarters because I figured it was pretty likely we would both want huge portions.
What I didn't count on was wanting HUUUUUGE portions.  We each had half of the pan.  No leftovers.  None.  Zip.  Zilch.  Nada.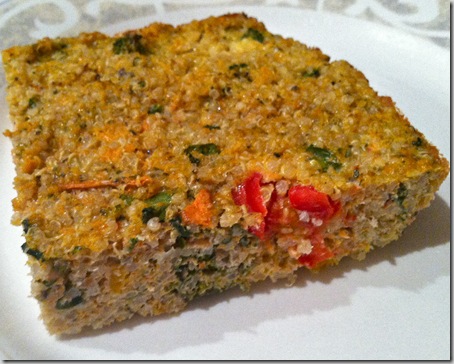 I have no words.  Obviously we are both dealing with second trimester pregnancy appetites. 🙂
It's a welcome change after the first trimester but still catches me off guard sometimes.