We are melting over here in Davis.  For real.  It's crazy hot and I'm so lucky I have so many friends with pools.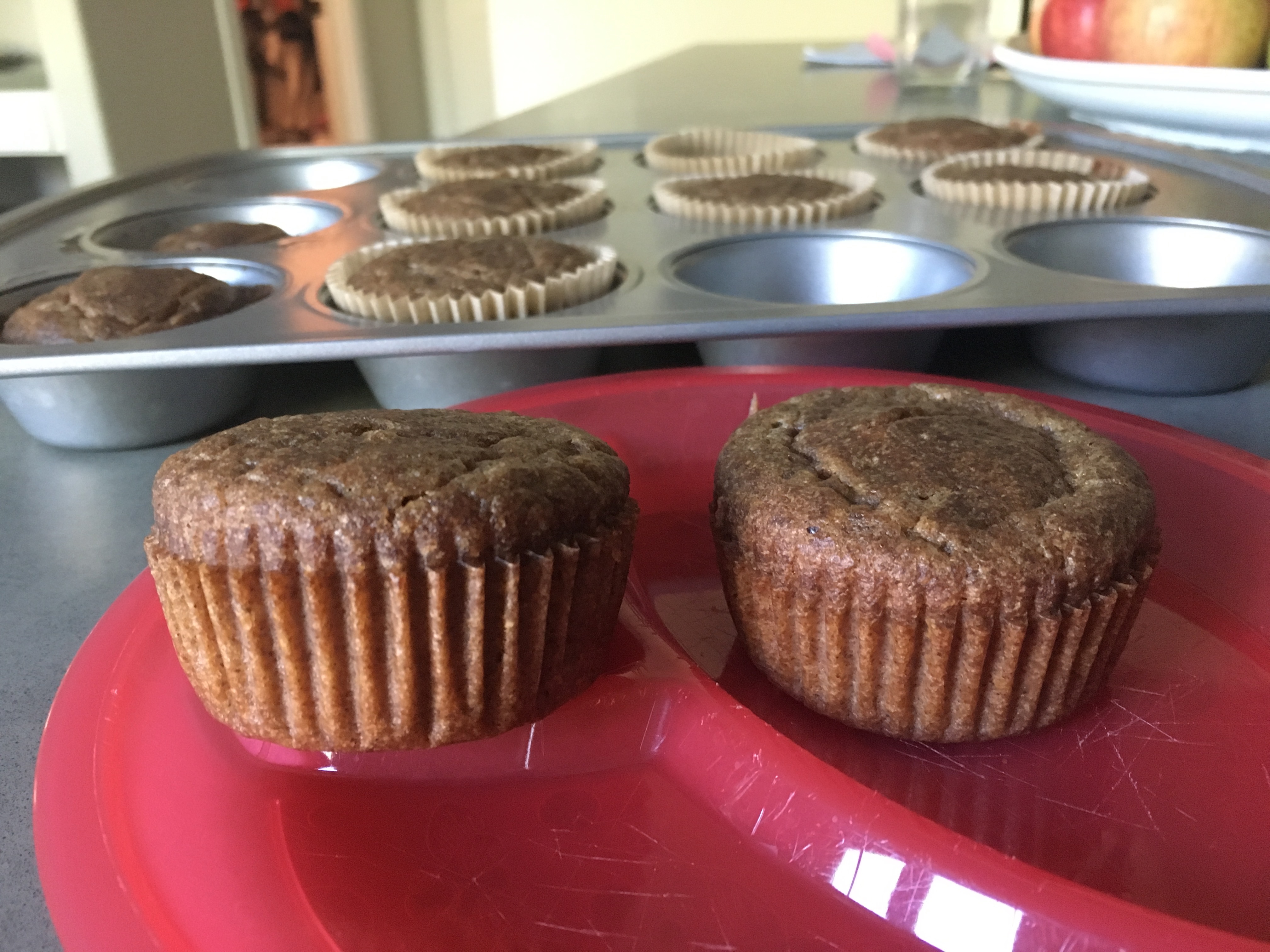 Since it reaches 90 degrees by 8 am, the best option for outside time is first thing in the morning.  We don't have much shade in our yard, but at least the house offers a little before the sun gets all the way up.  Lately we have been eating breakfast al fresco to maximize outside time.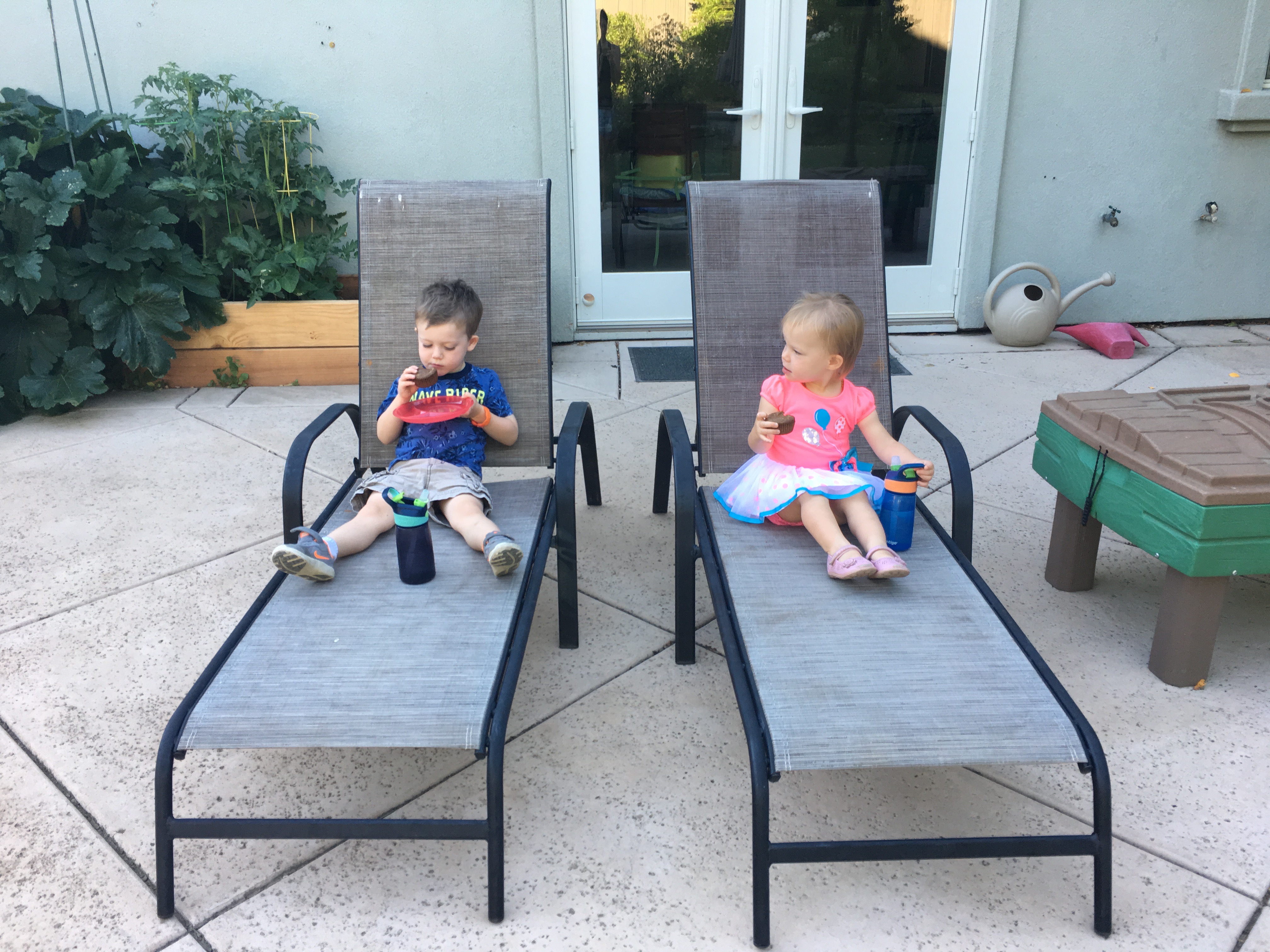 It was actually P's idea.  I was making a summer bucket list and asked him what he wanted to do this summer and he didn't even pause…he just said "eat breakfast outside!" right off the bat.  So I said sure!
It also means lots more veggies for breakfast because they inevitably ravage the garden.  We picked three more zucchini this morning.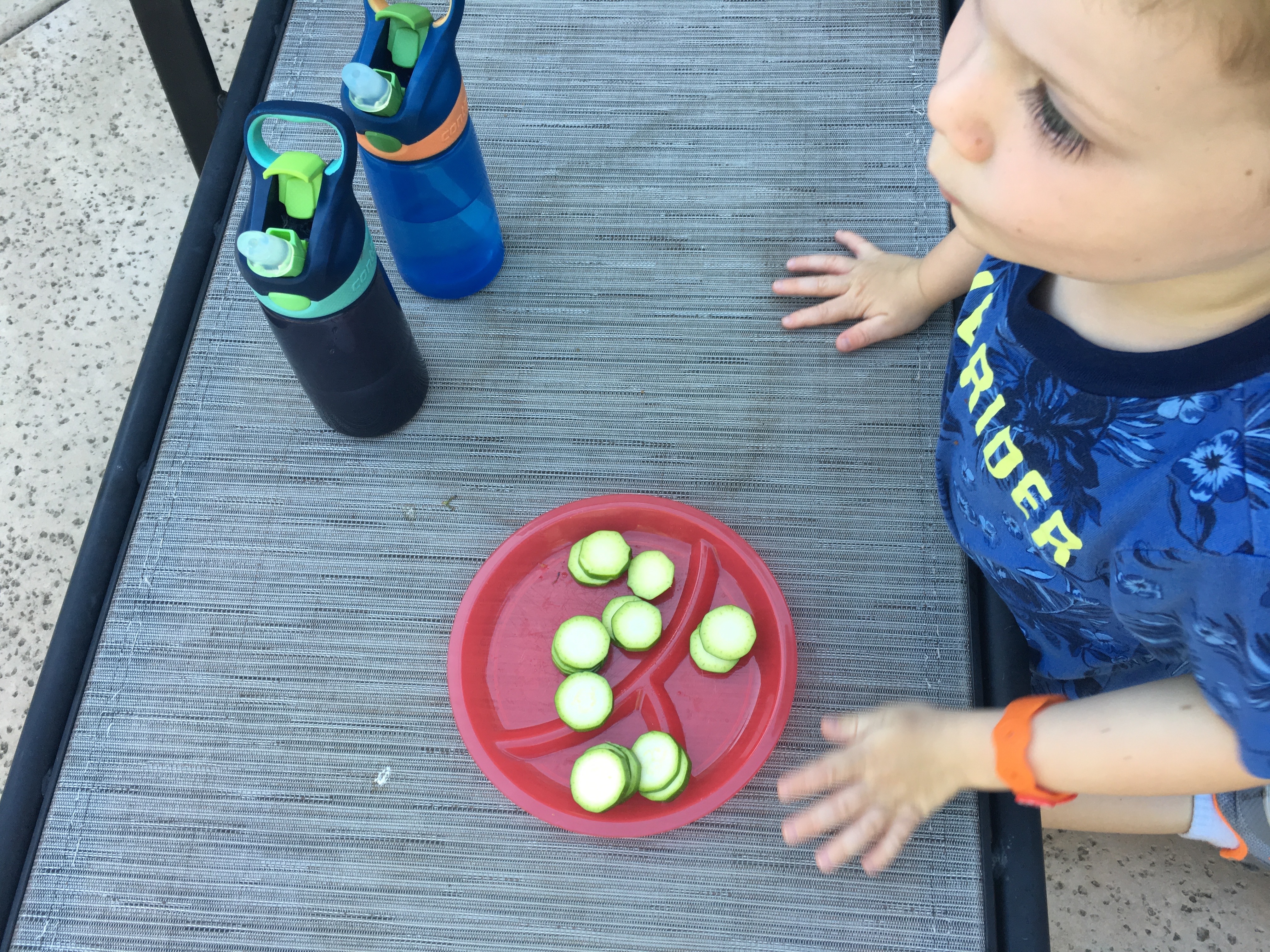 Which they then wanted to eat right away.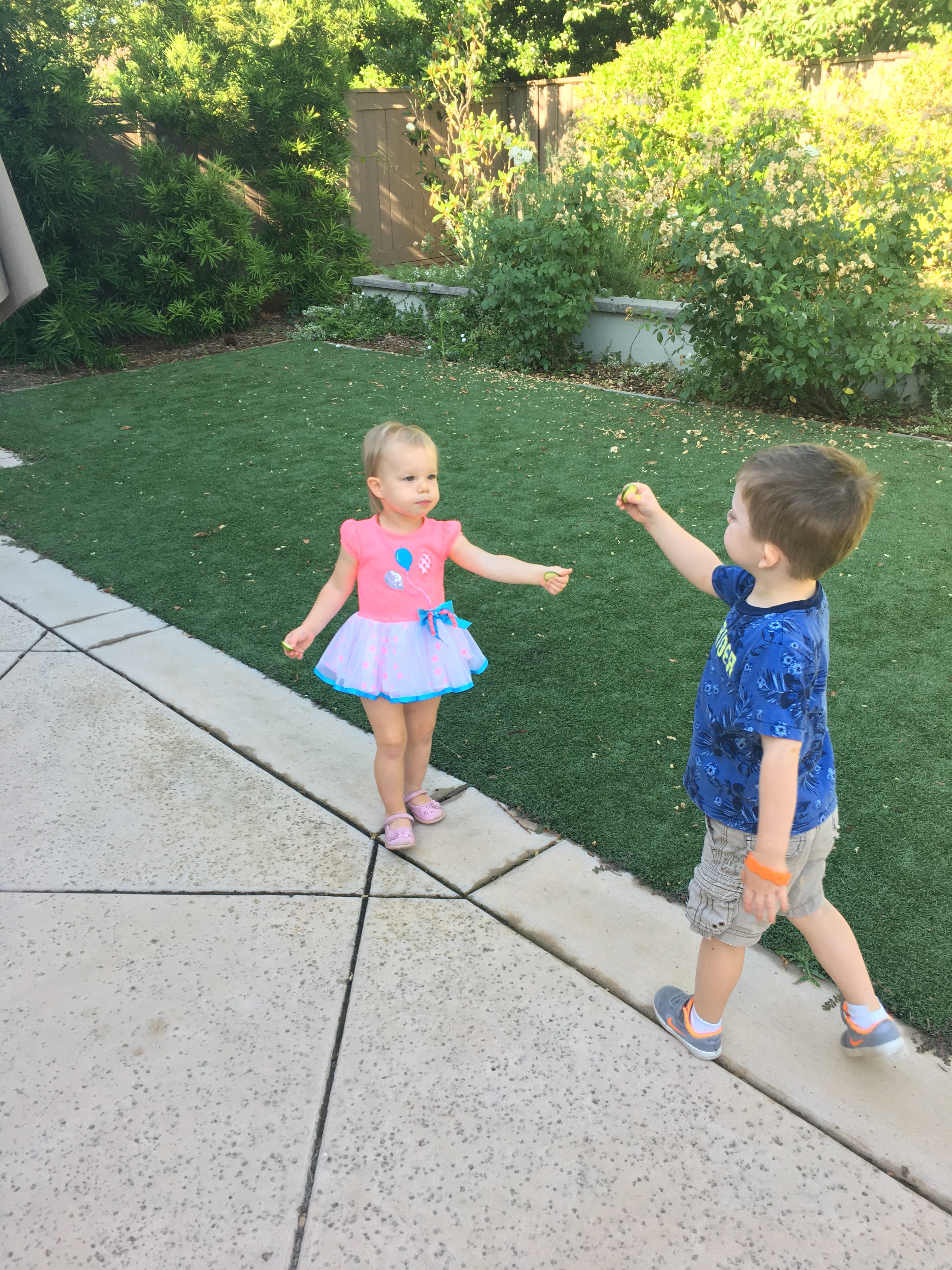 Zucchini cheers! They like it raw.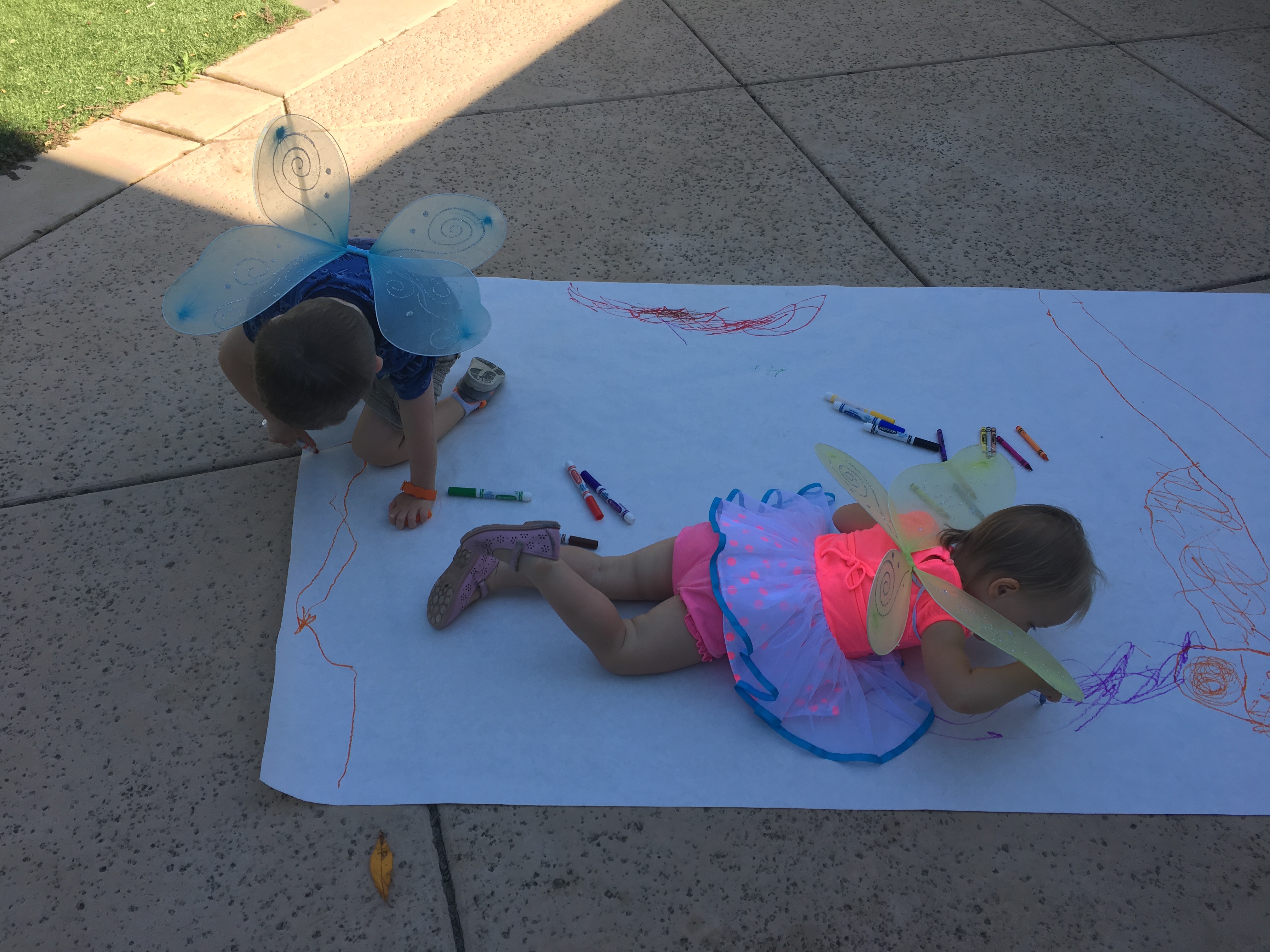 After giving him his milk dose, I thought maybe some art would keep him calm-ish. They loved this!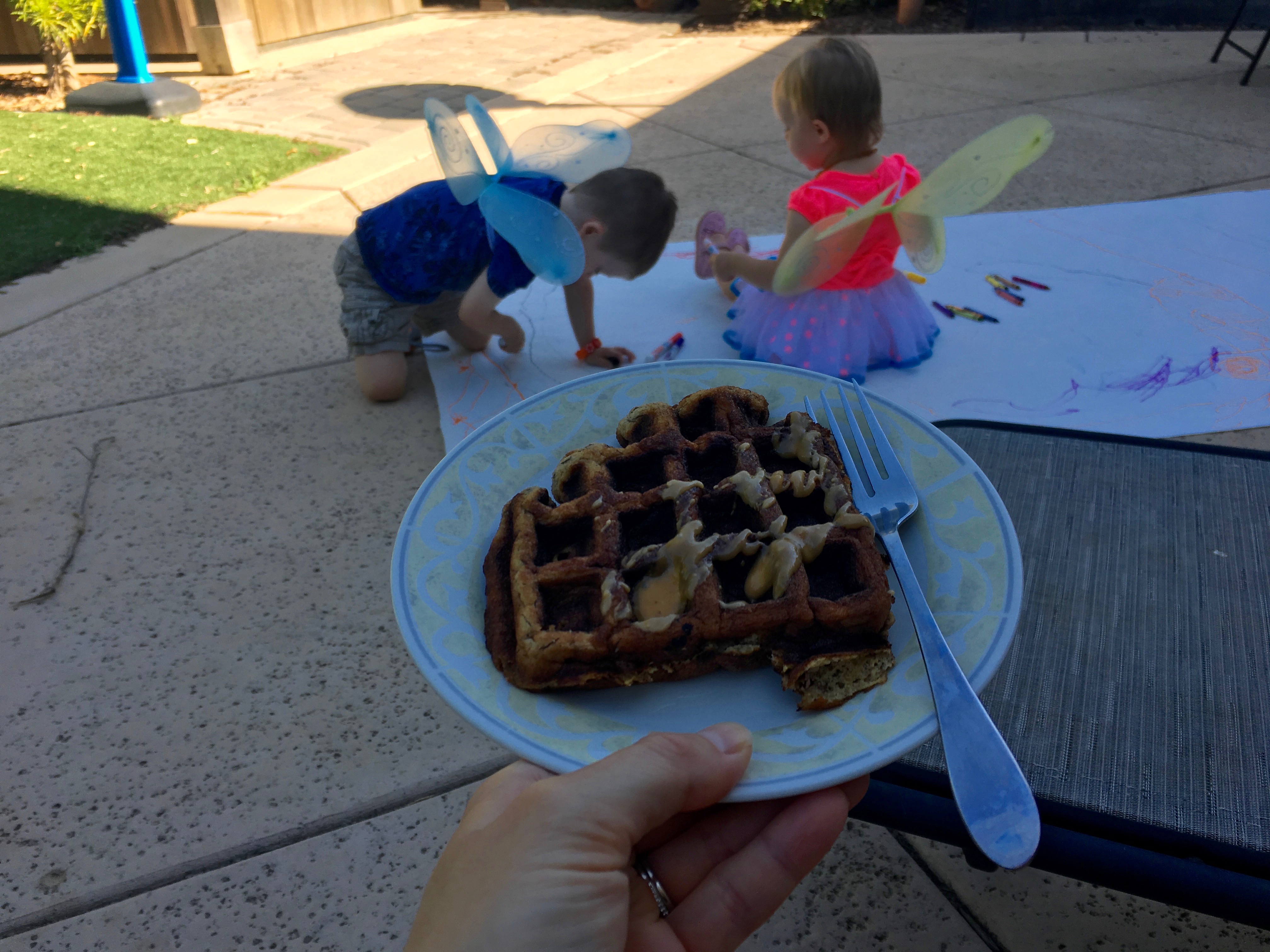 I had waffle leftovers and watched on with joy.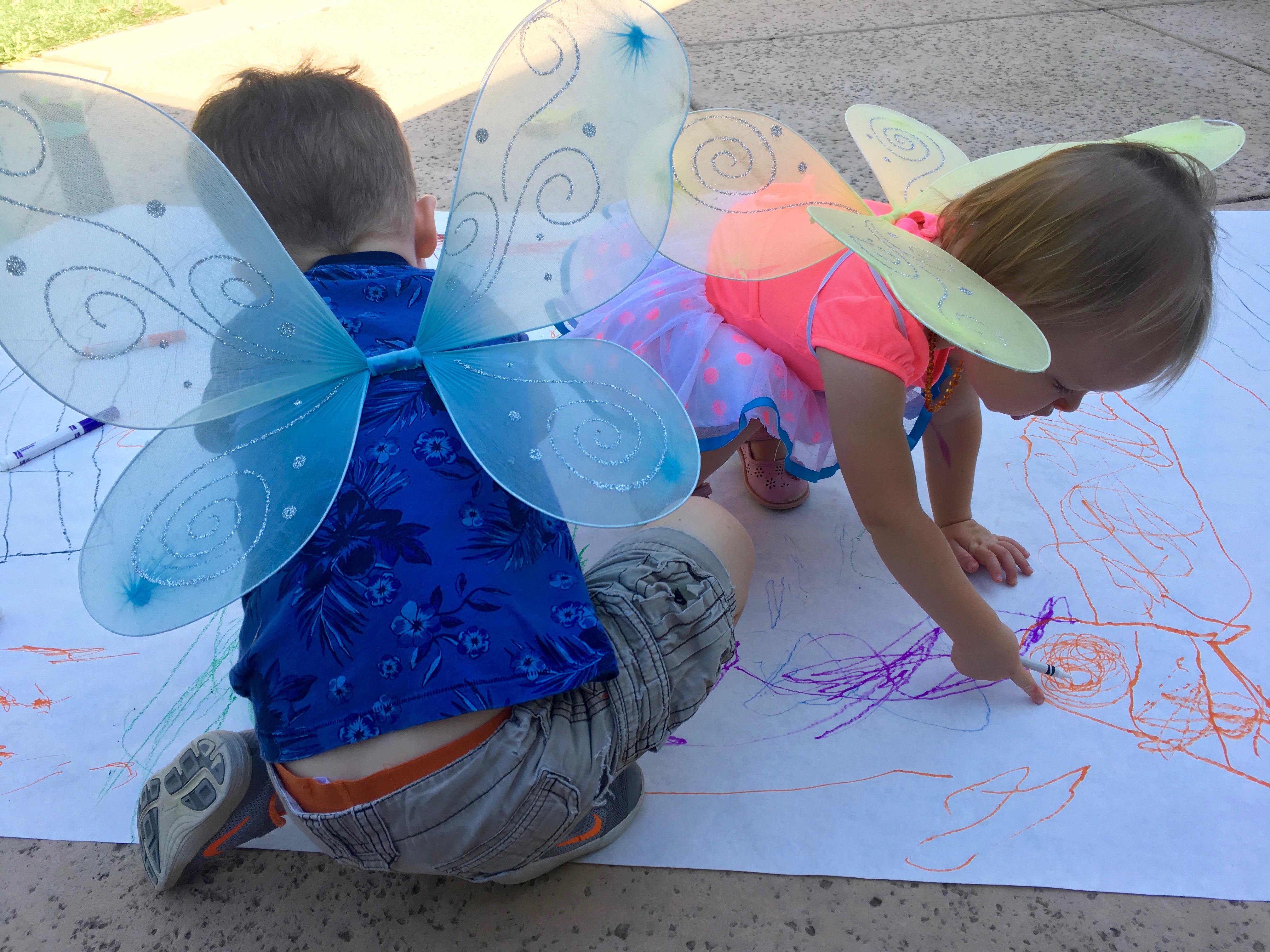 We drew all morning until library at 10.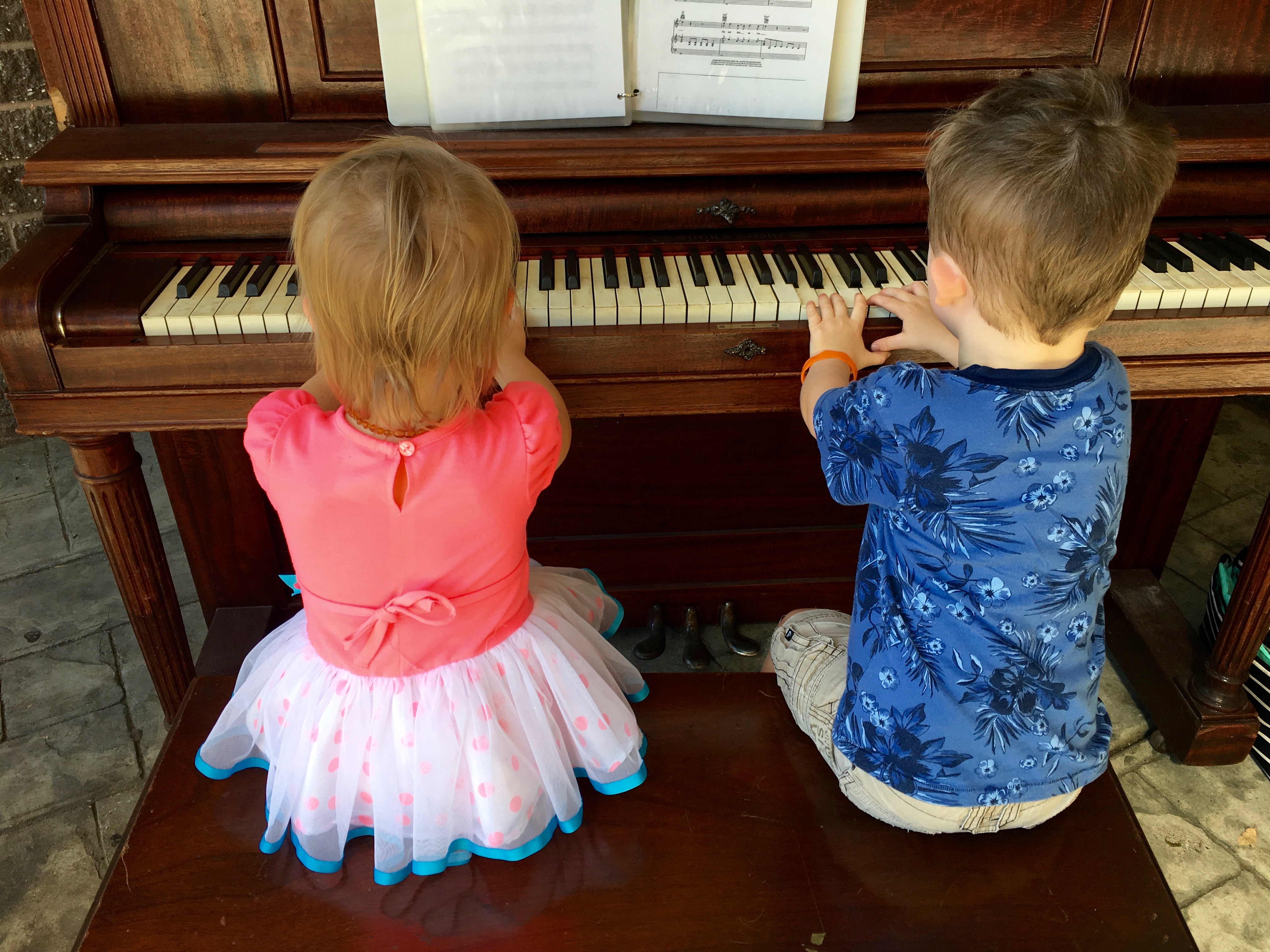 Davis has this thing with pianos.  There are several of them scattered around town and they move them periodically.  They just put one in front of the library. P told me he was playing classical music.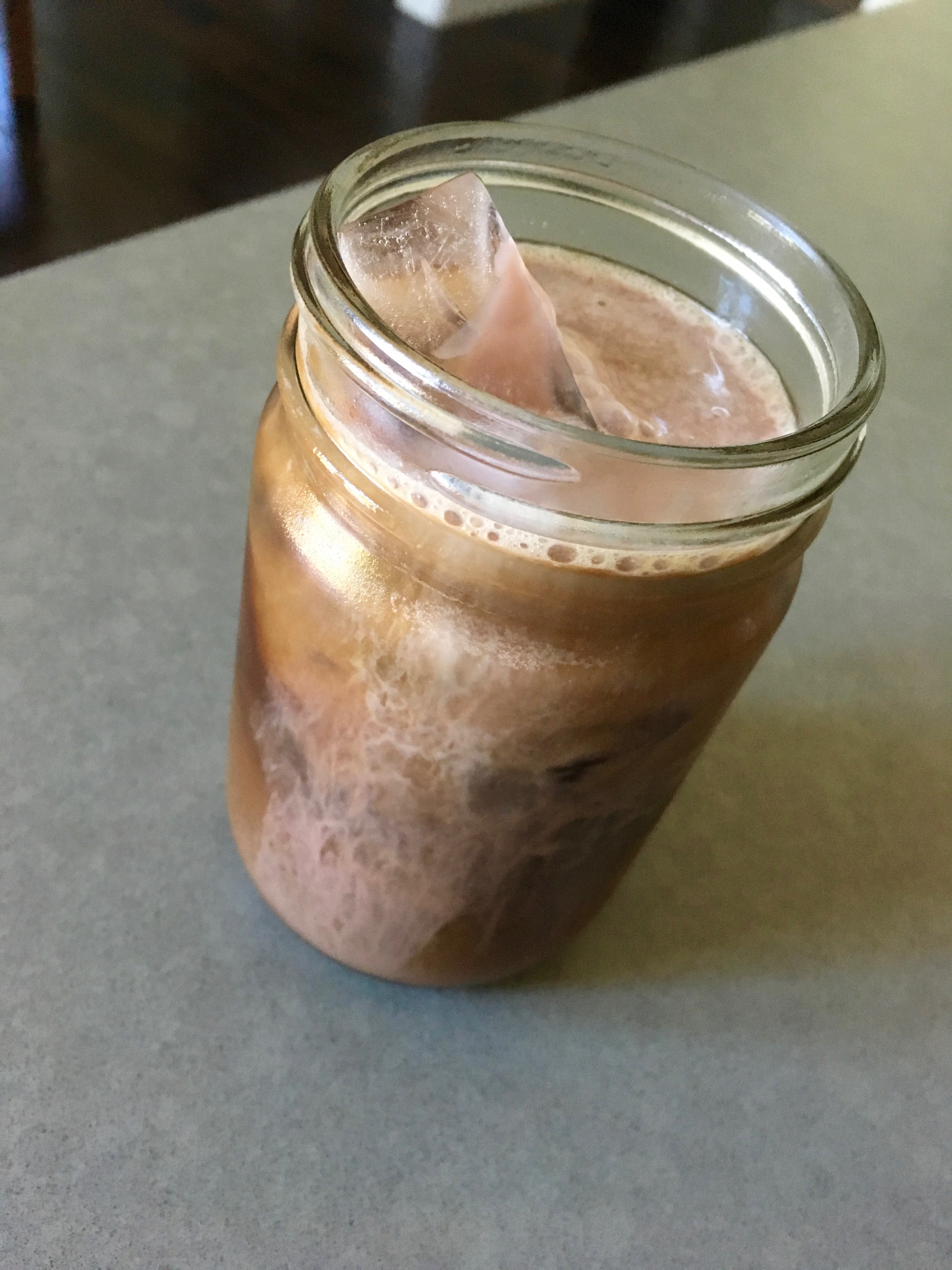 Post library iced coffee for meeeee. With MCT oil, natually.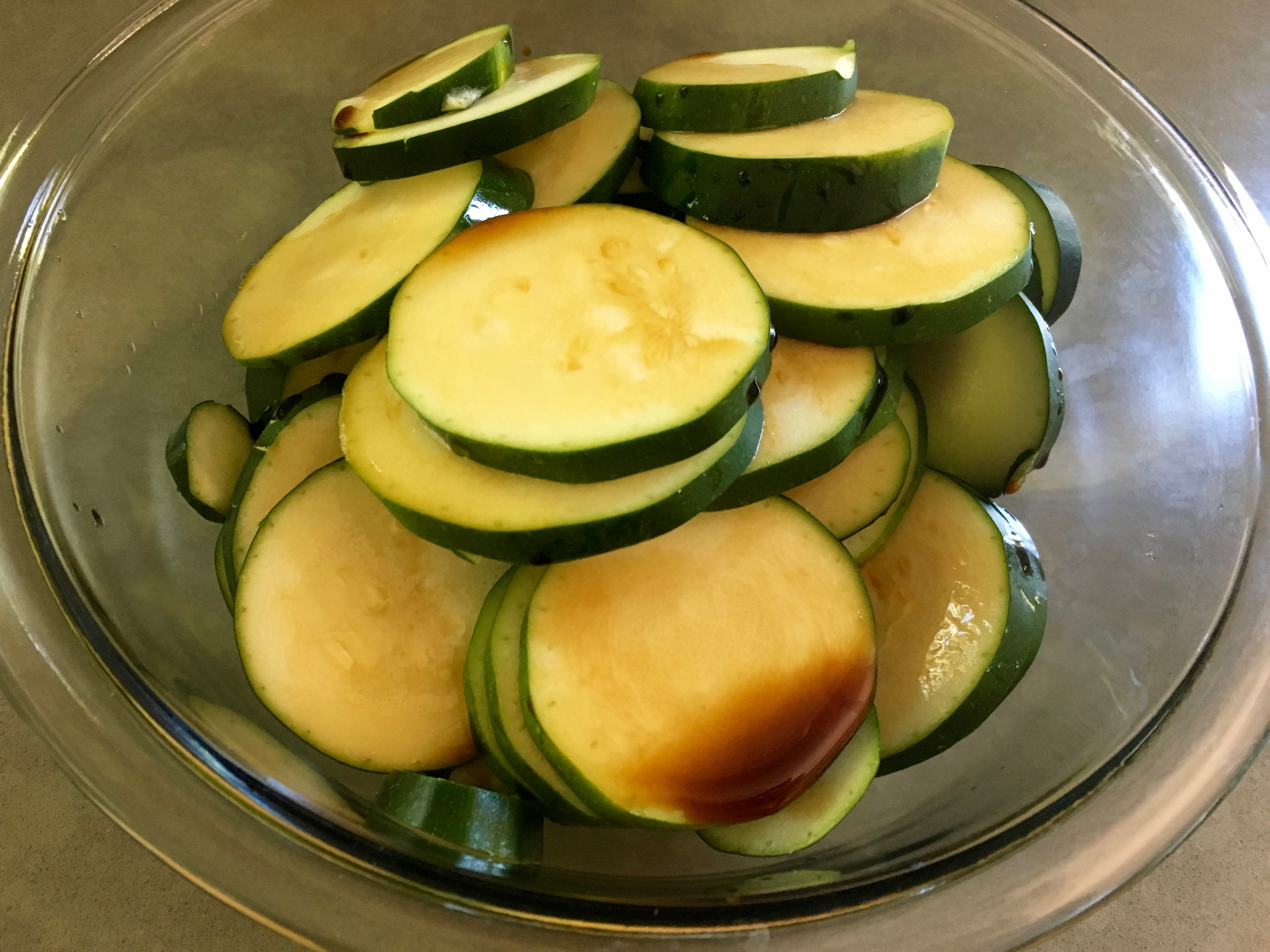 While I made the kids lunch I got to work on the zucchini I picked that morning.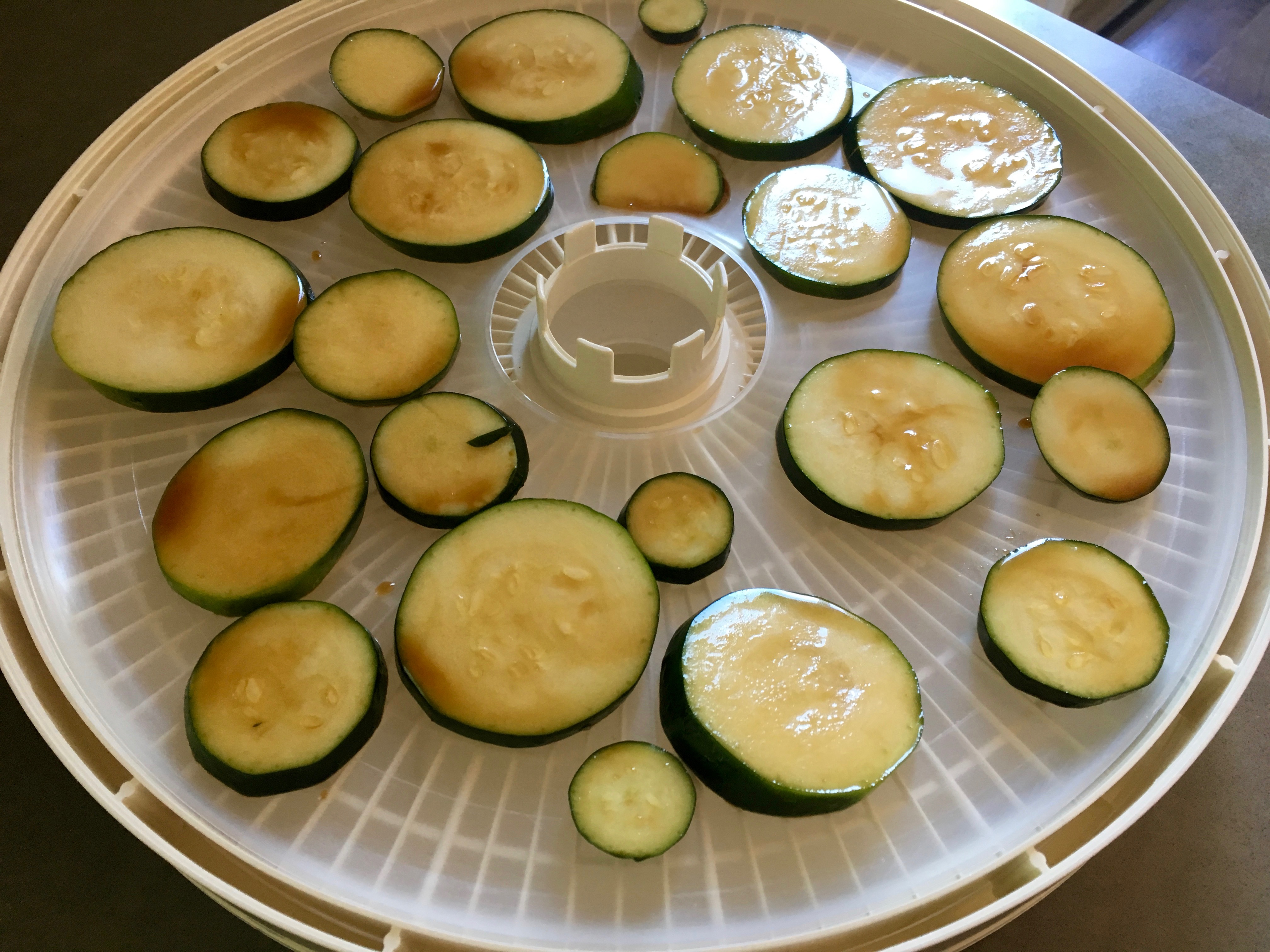 I used this same marinade to make raw zucchini "bacon" in the dehydrator.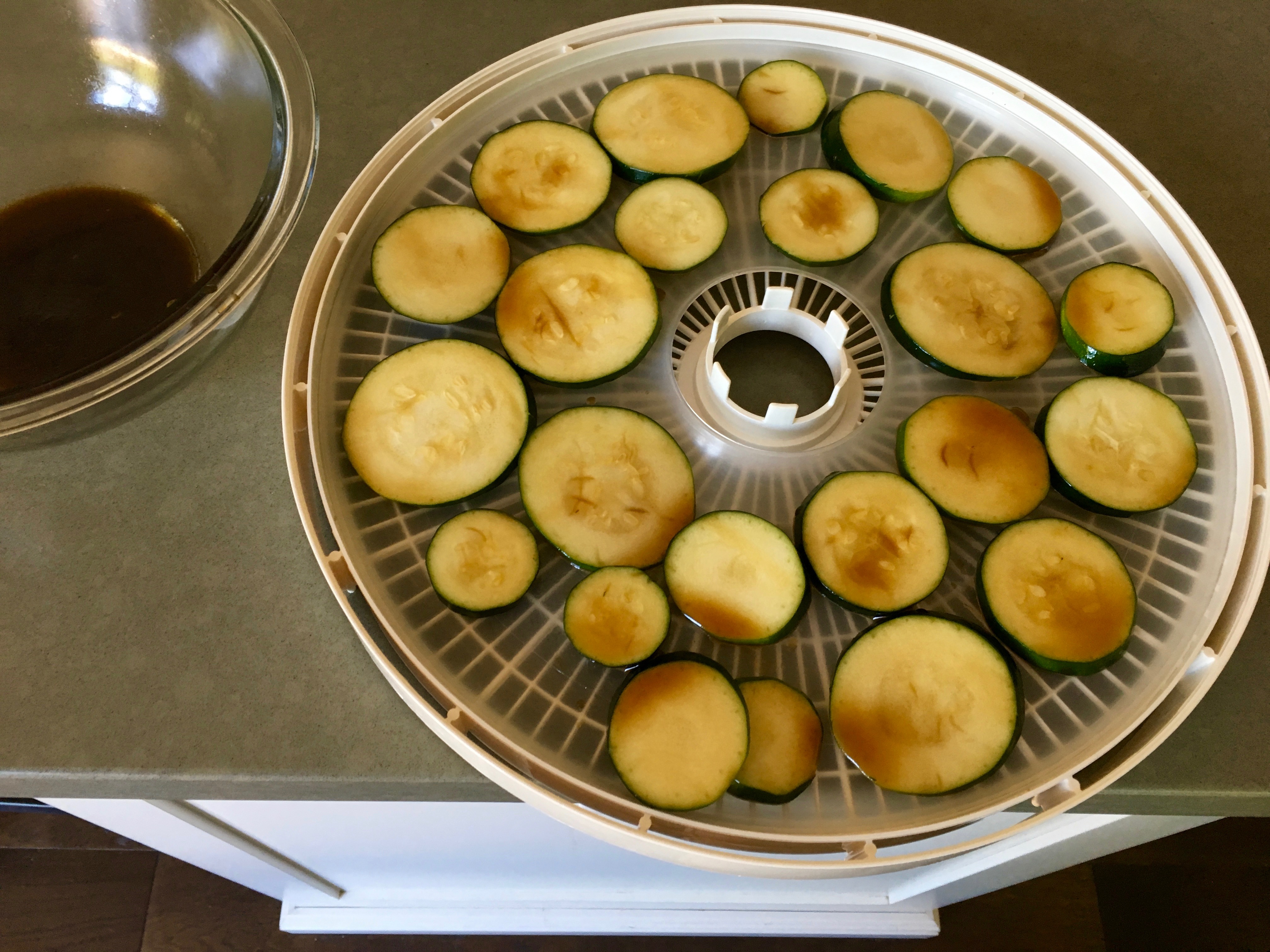 It wasn't the best day to have the dehydrator running alllll day, but thank goodness we have an AC.  That thing has been on mega overdrive this week.  Usually I'm frugal with it, but our overnight temps outside barely reach 75.  I think it's been, like 77-78, LOW this week.  Insane.  I'm not used to this extreme heat, but it's better than 30 degrees and rain so I'll take it.
Couldn't help myself when I was at WF last weekend.  Had to treat myself.  I also just discovered urban remedy delivers.  And my zip code has next day delivery.  And it's free shipping over $50 sooooo…uh oh!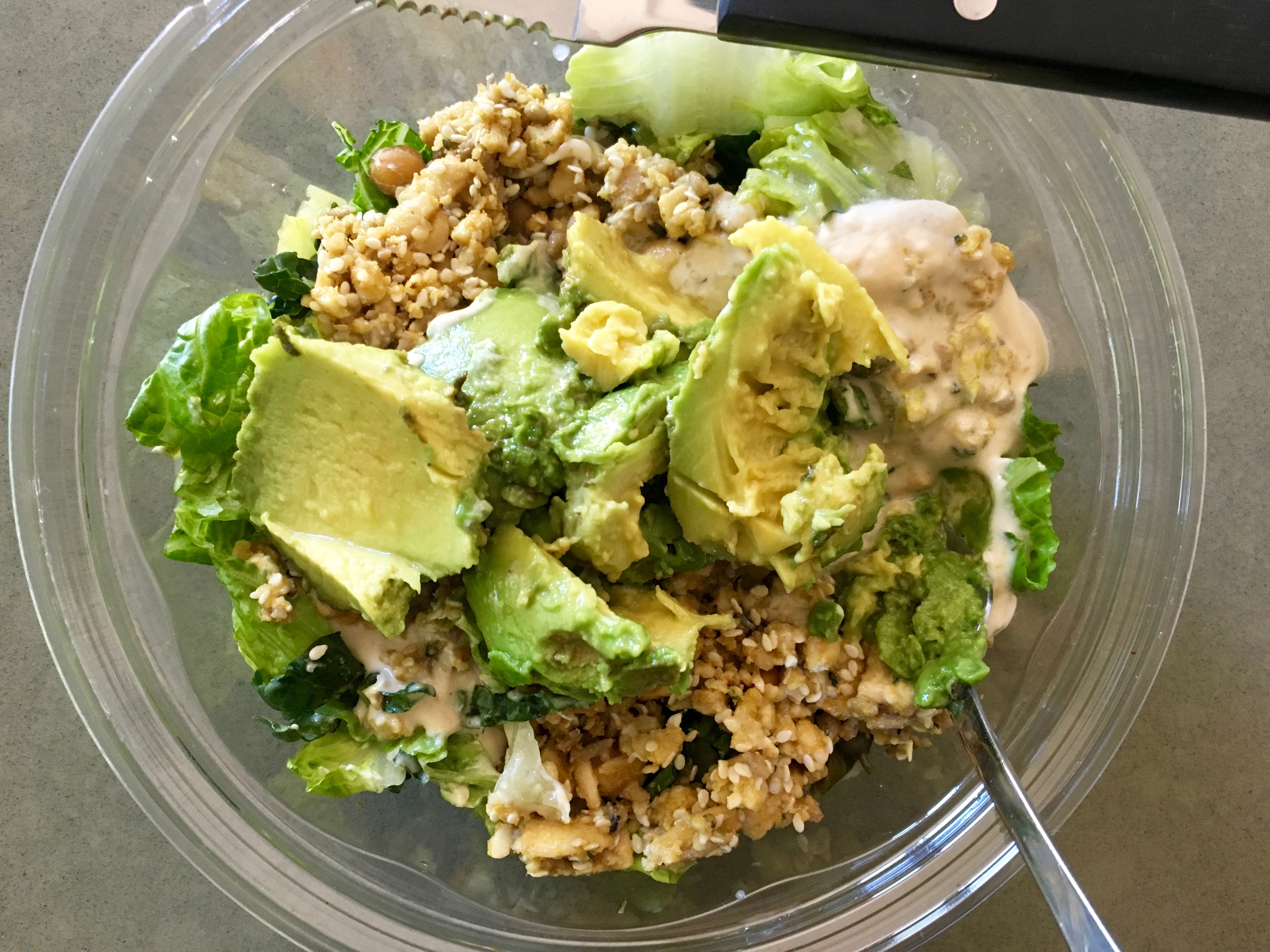 Still the best salad of my life.  Adding the entire avo helps, of course, but it's still insanely good.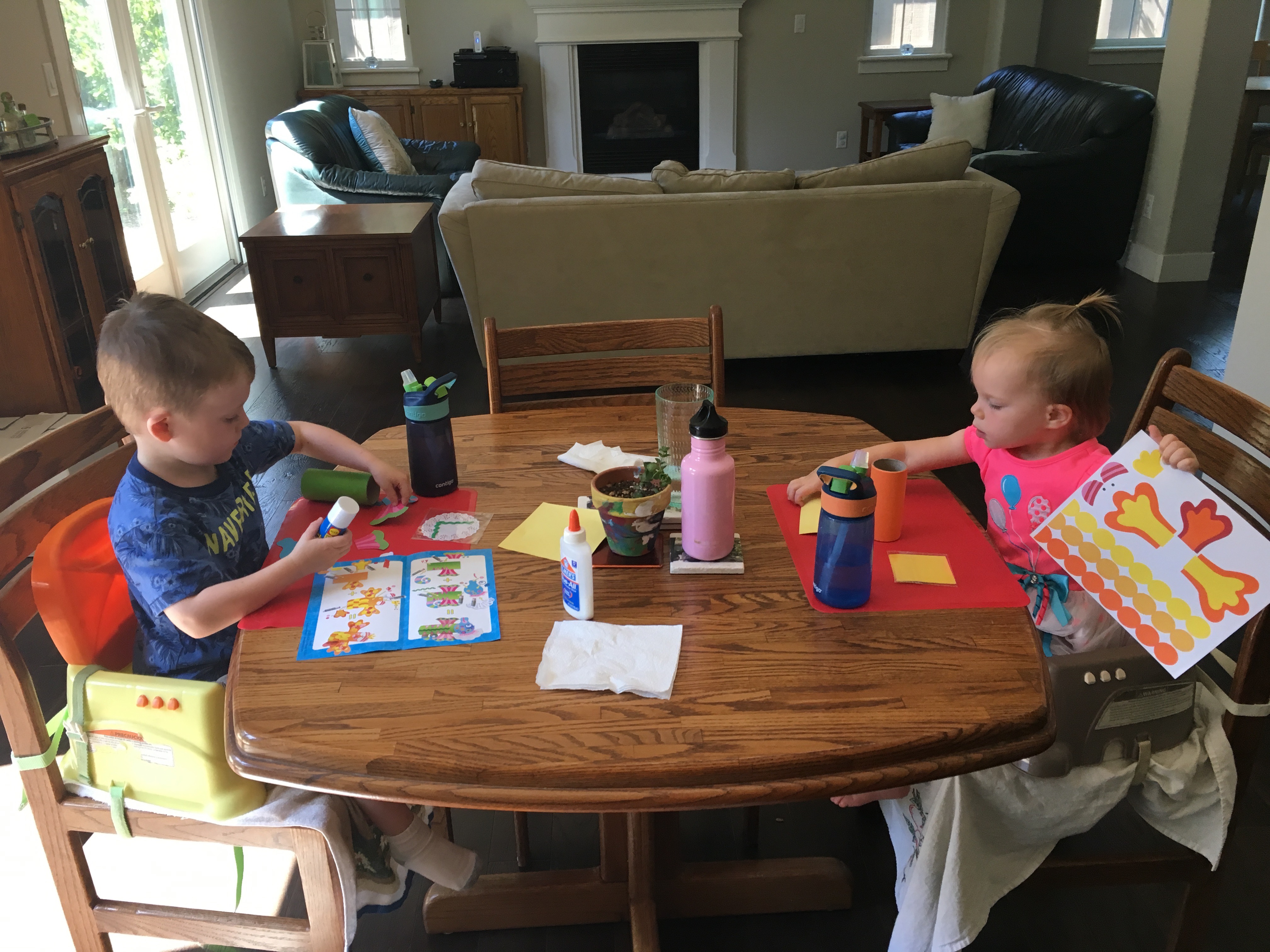 Afternoon crafting, because, see above re heat.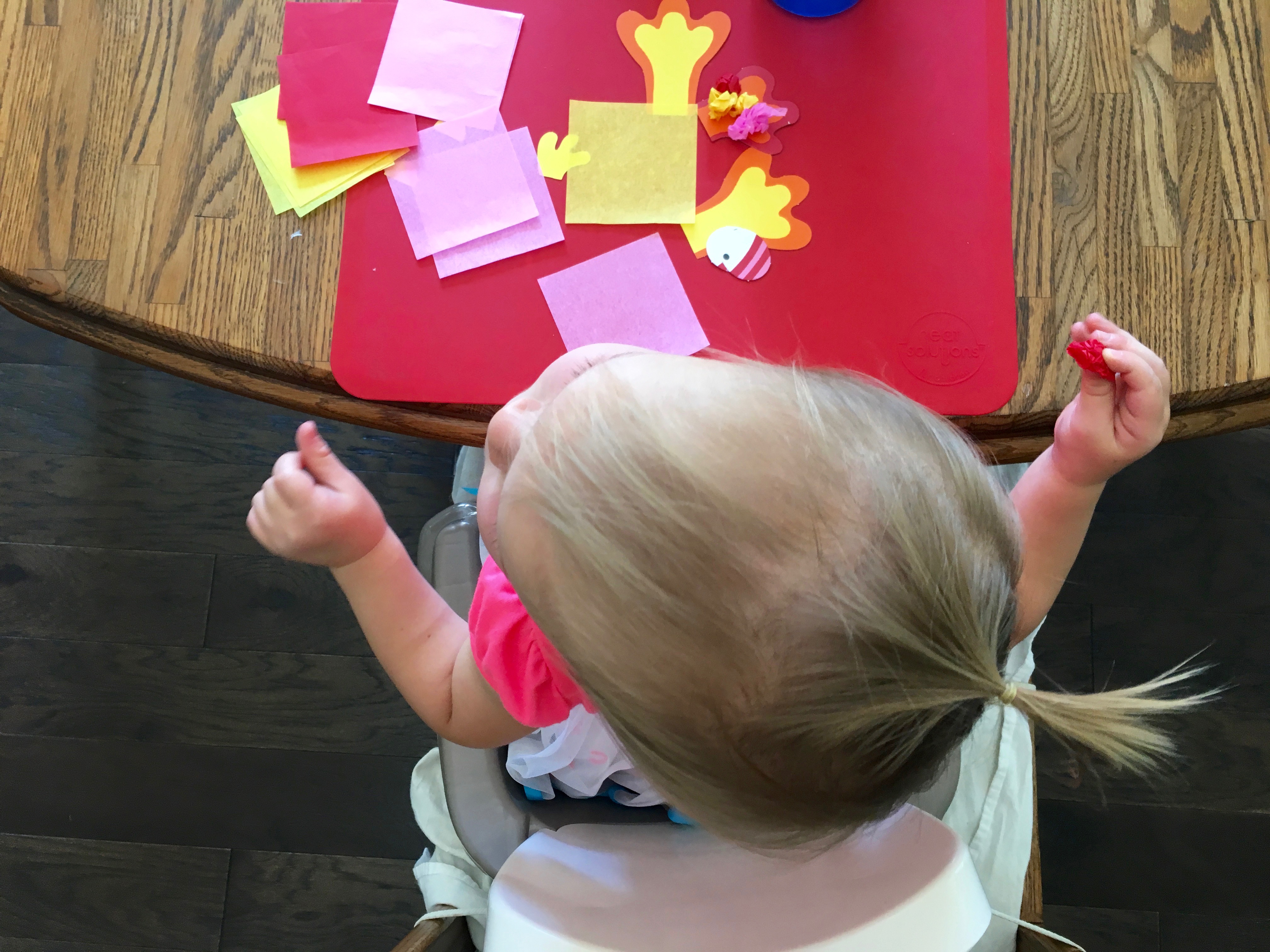 This is way too old for her to do solo but try telling her that.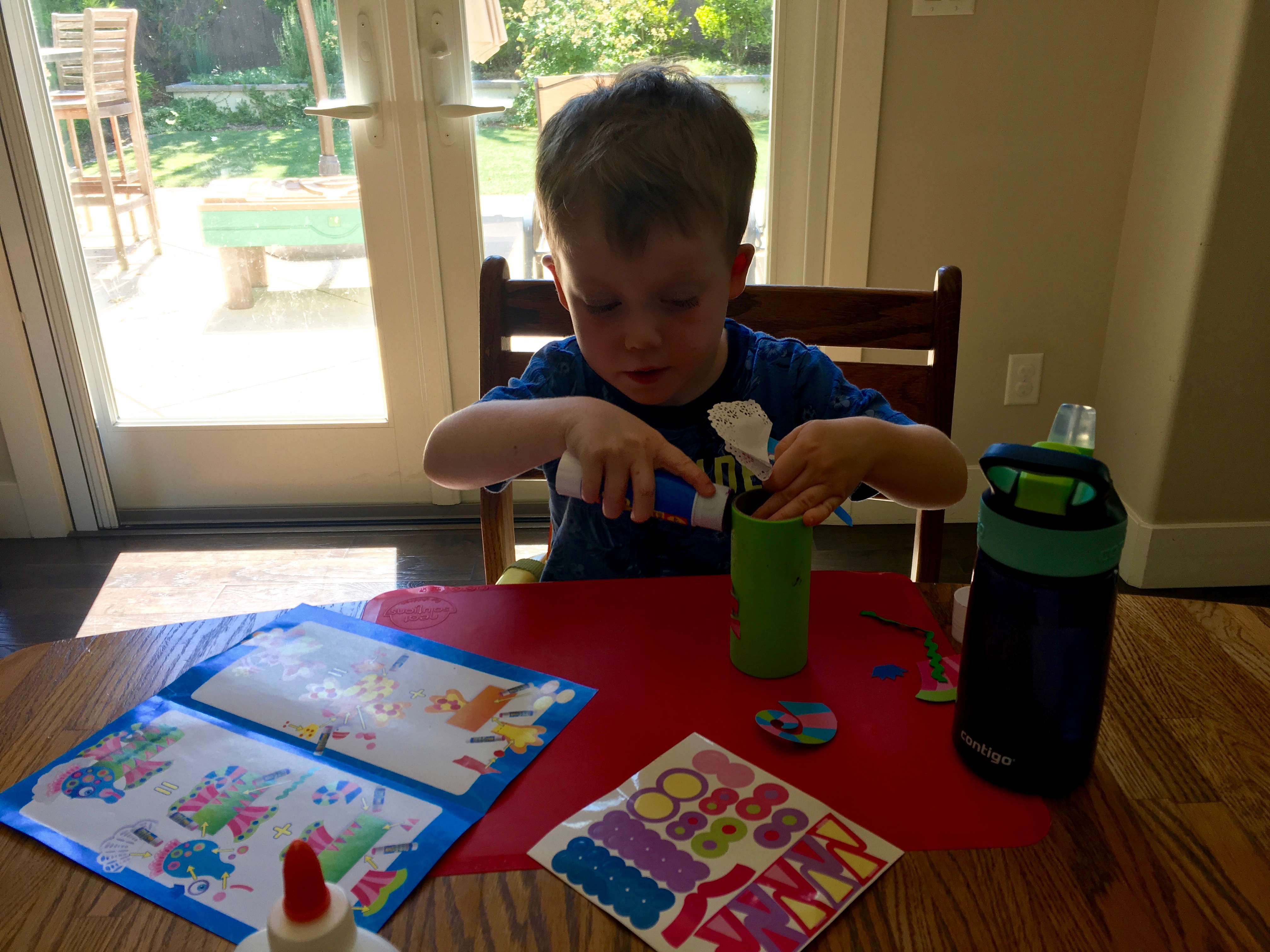 He was the one who suggested doing an art project, and the idea seemed solid so I went with it.  He's been quite the visionary thus far with our summer schedule.  I really need to get more stuff on the docket.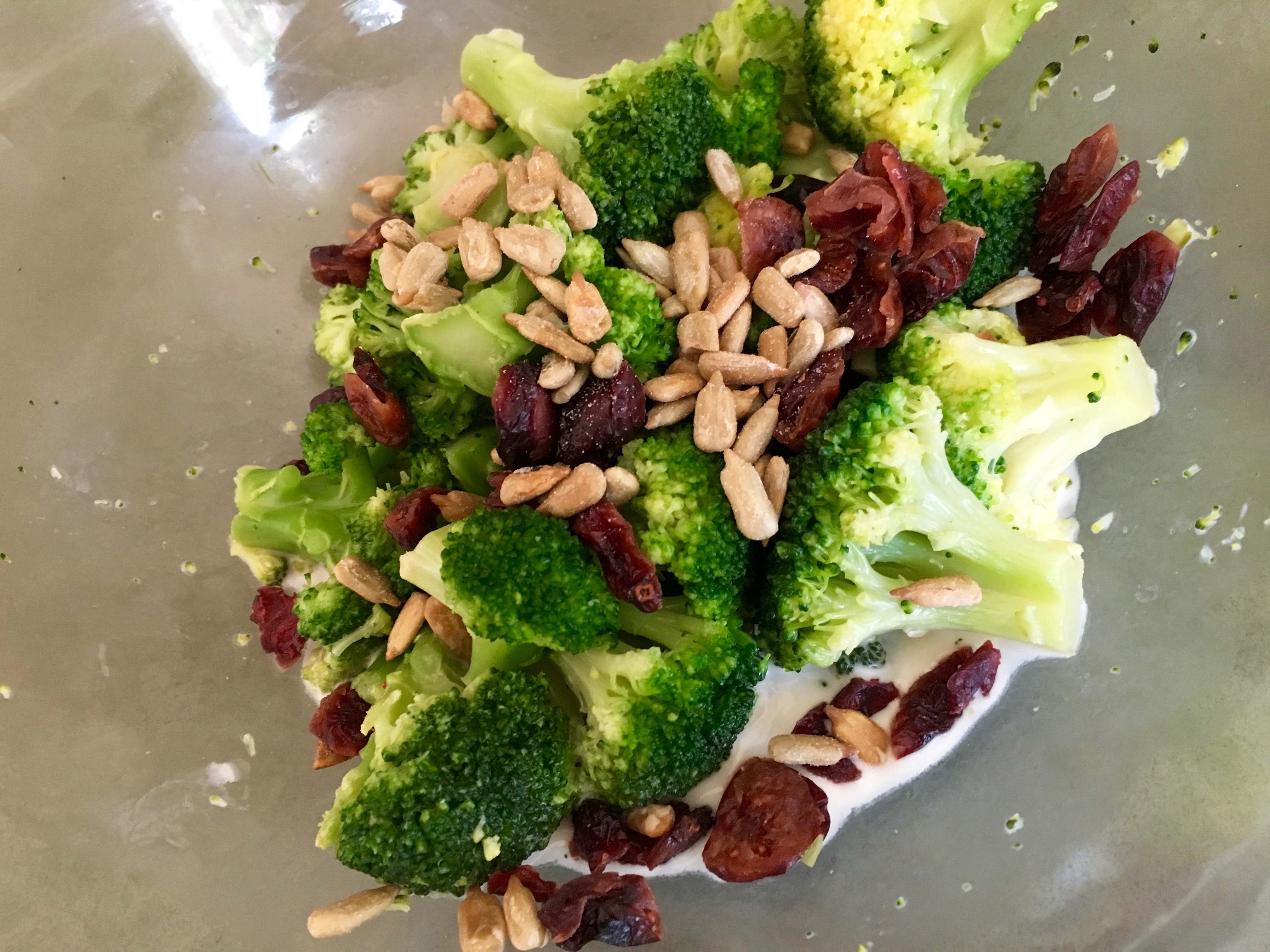 I made broccoli slaw for dinner to pair with burgers. There were lots of leftovers to finish off, so I made us all plates of varying things.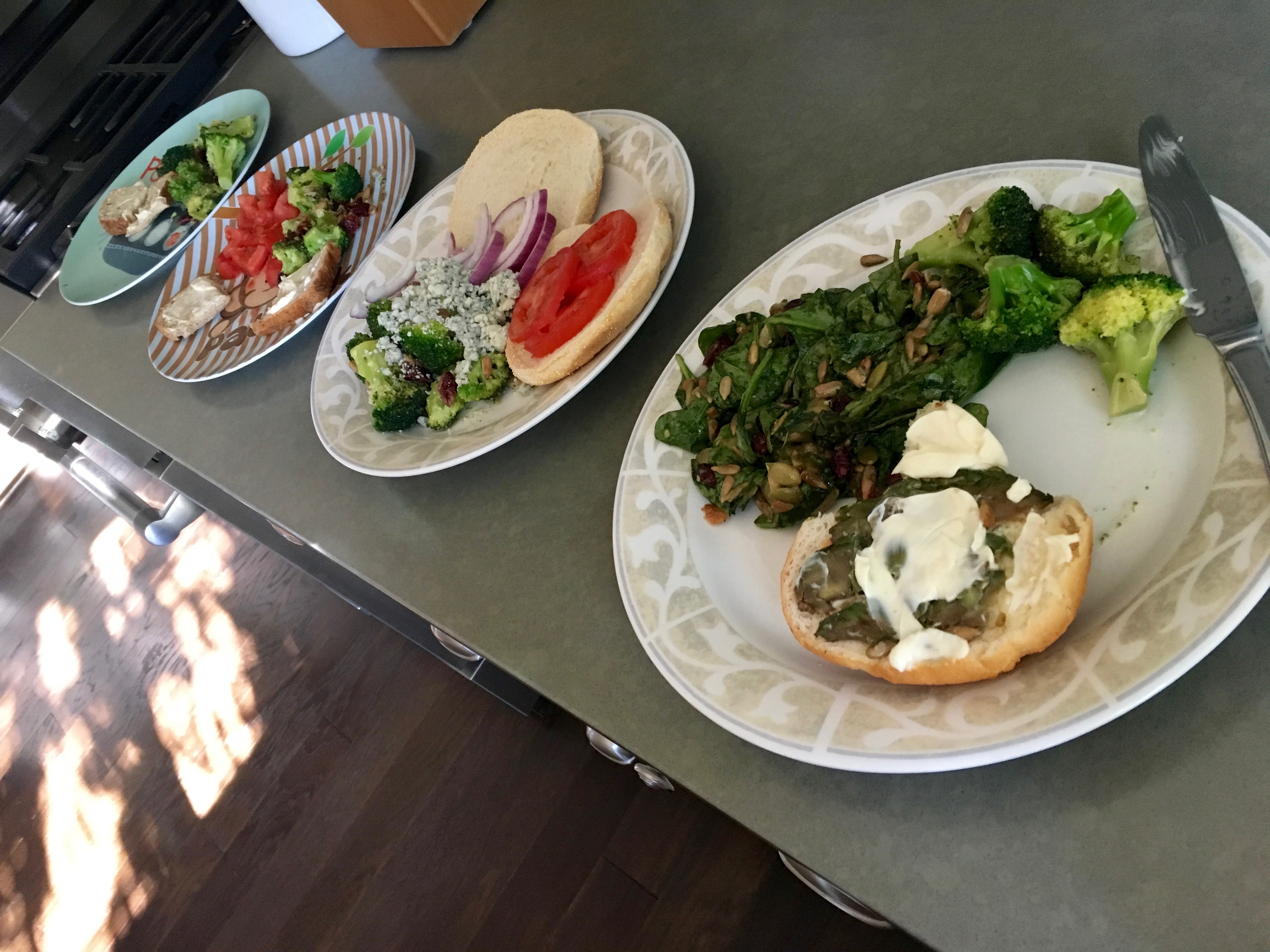 My plate had leftover soggy salad (the way I like it!) and a GF bun with avo and mayo and small bit of the broccoli.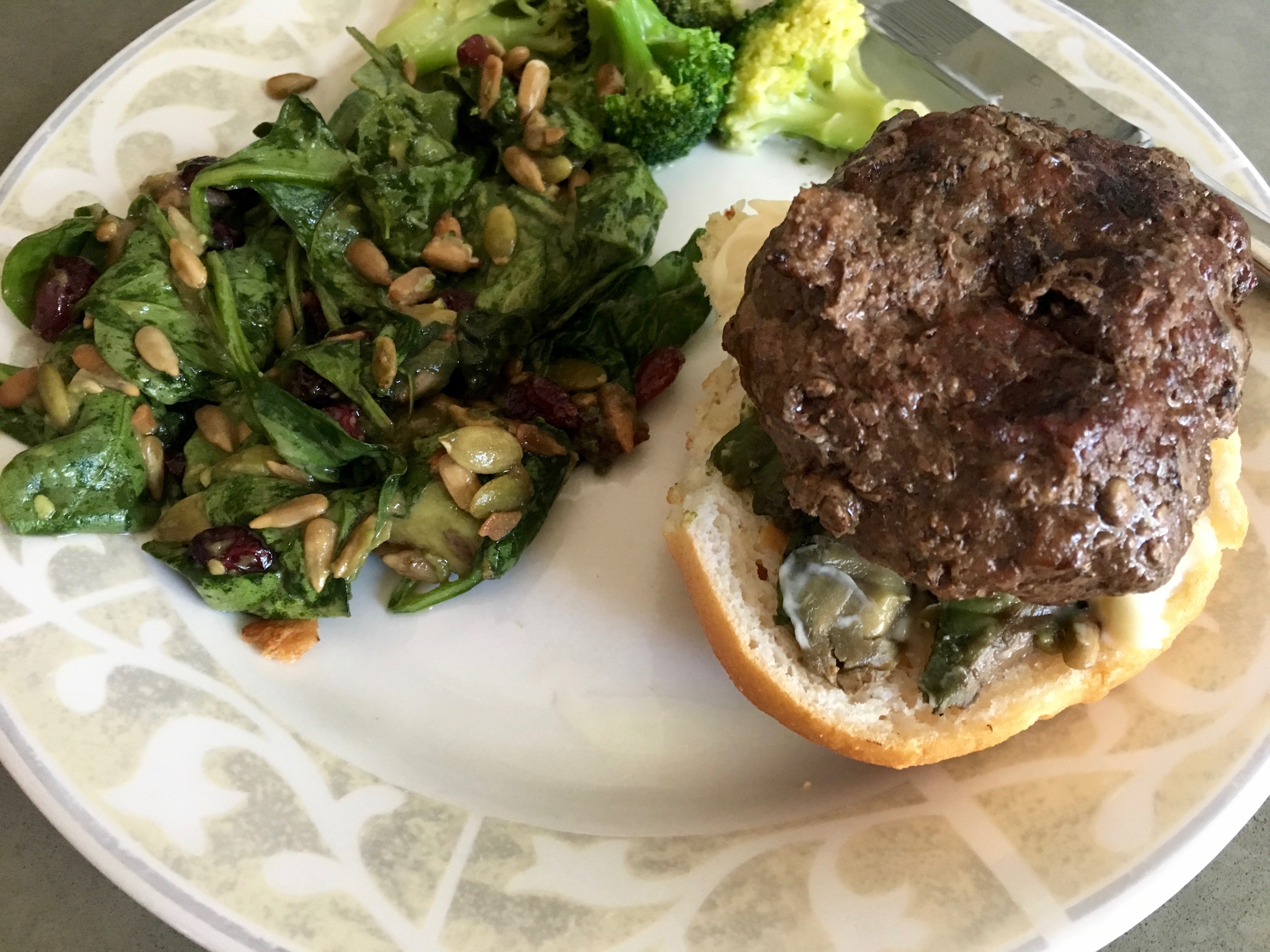 Here's Kyle's plate.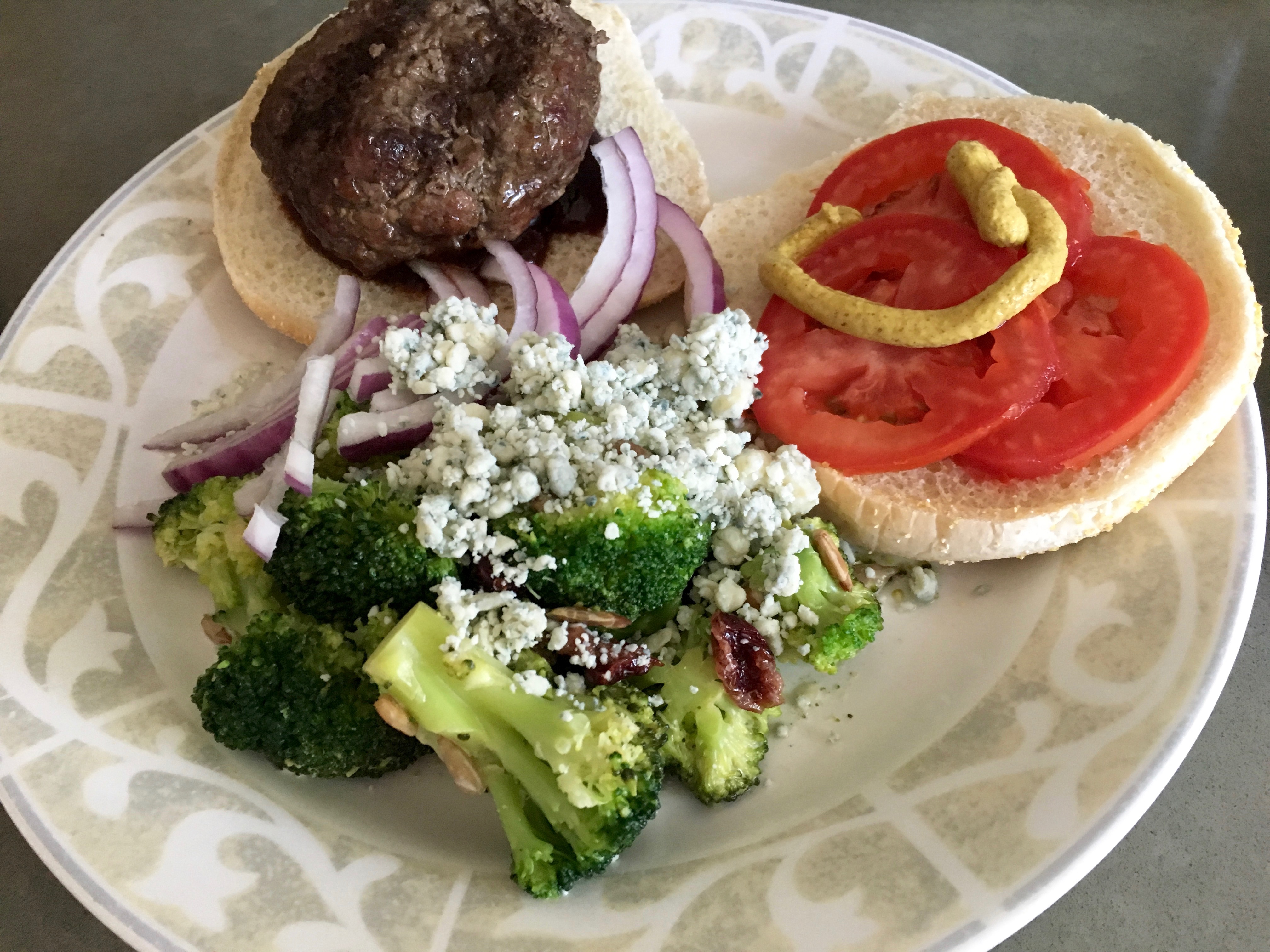 I added bleu cheese and red onion to his broccoli salad and burger because he's into that stuff.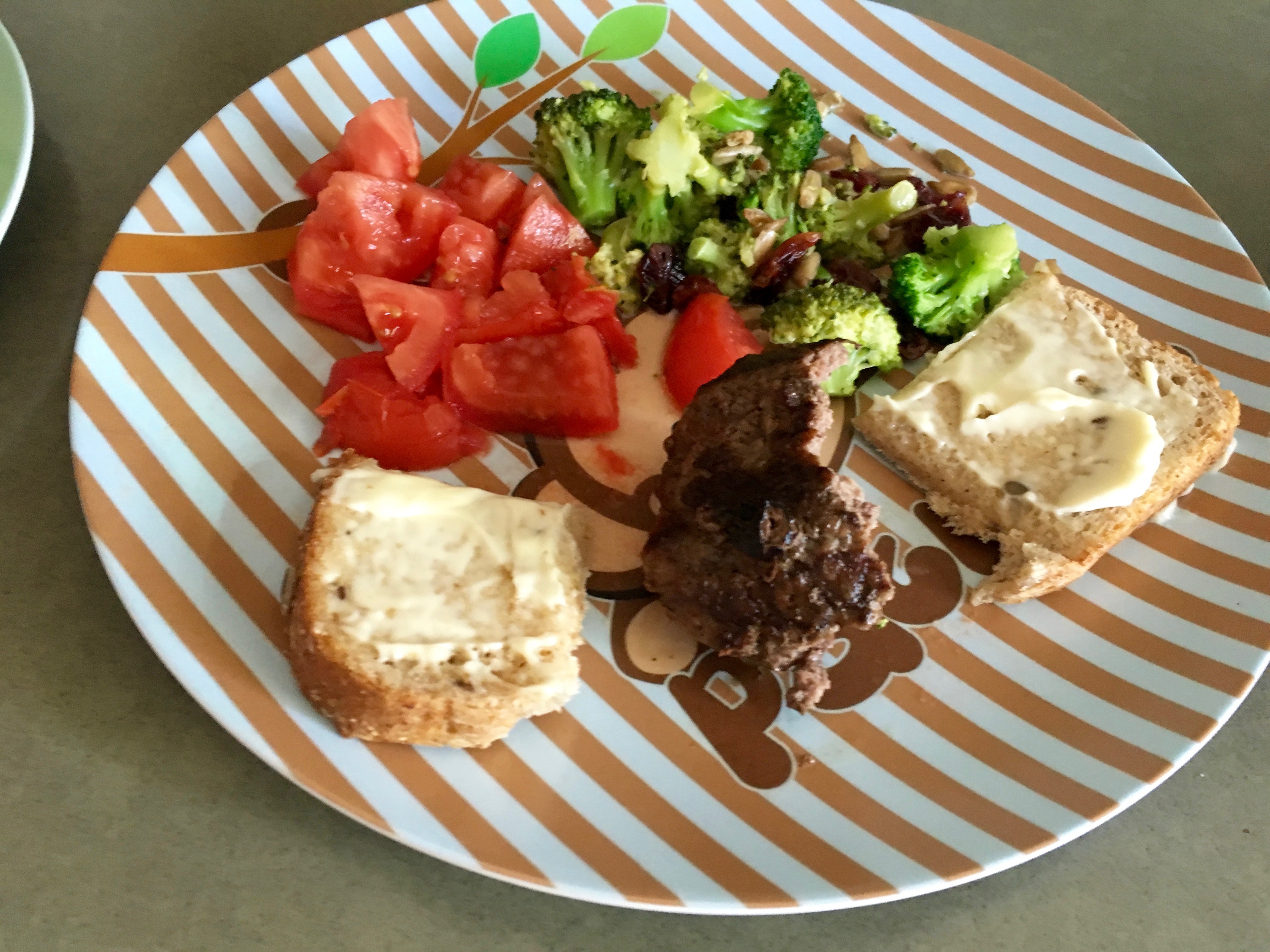 Miss V got the other half of the tomato that she shared with her dada.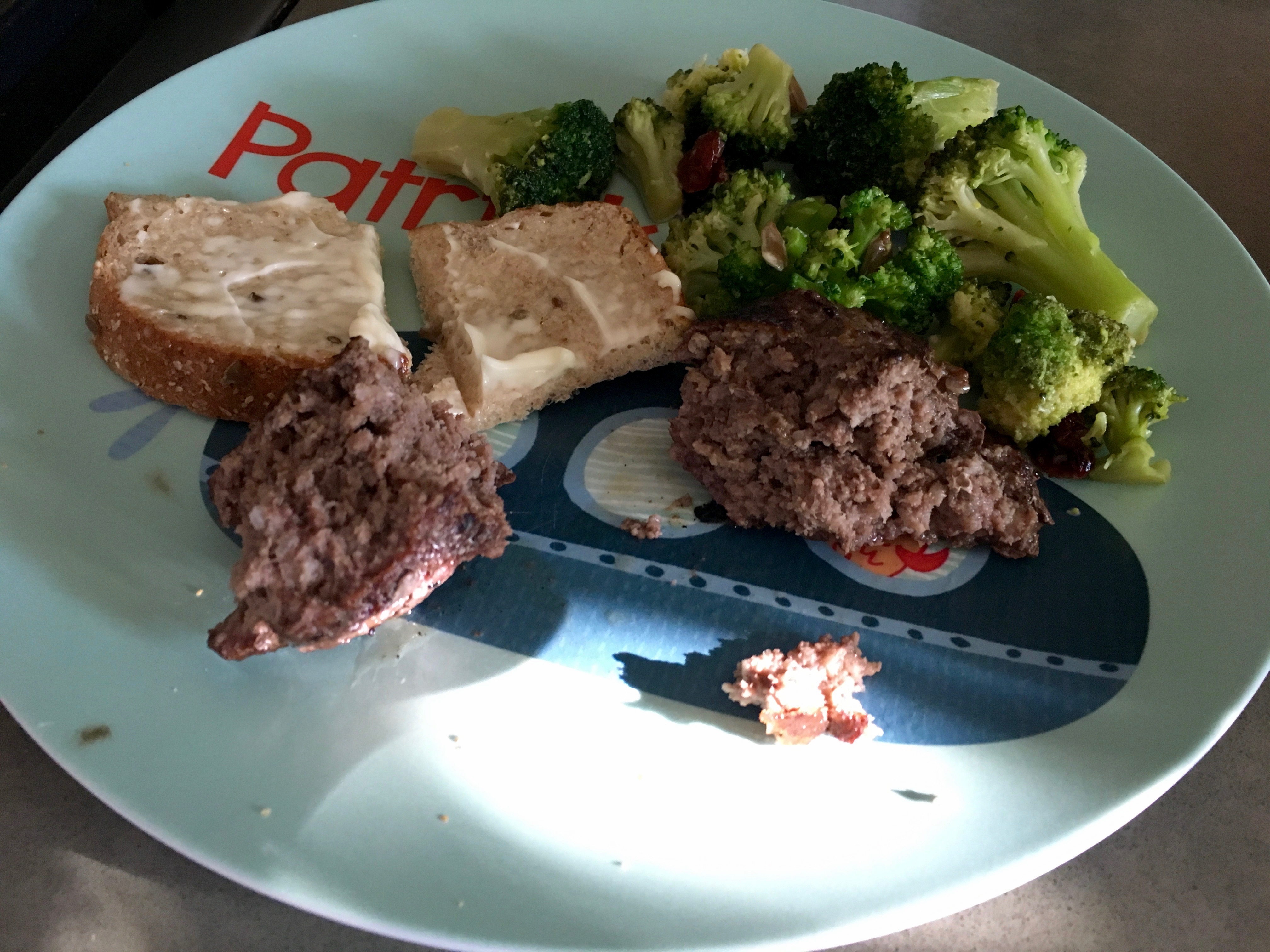 P and I were tomato free, as you can see.  He and V also had a bunch of fruit after their plates were cleaned and then milk doses times two.  Yes, V is getting in on the cow milk these days. She knows P gets it, so she naturally wants to as well.  I don't have any real objections as long as it's after her meal is donezo.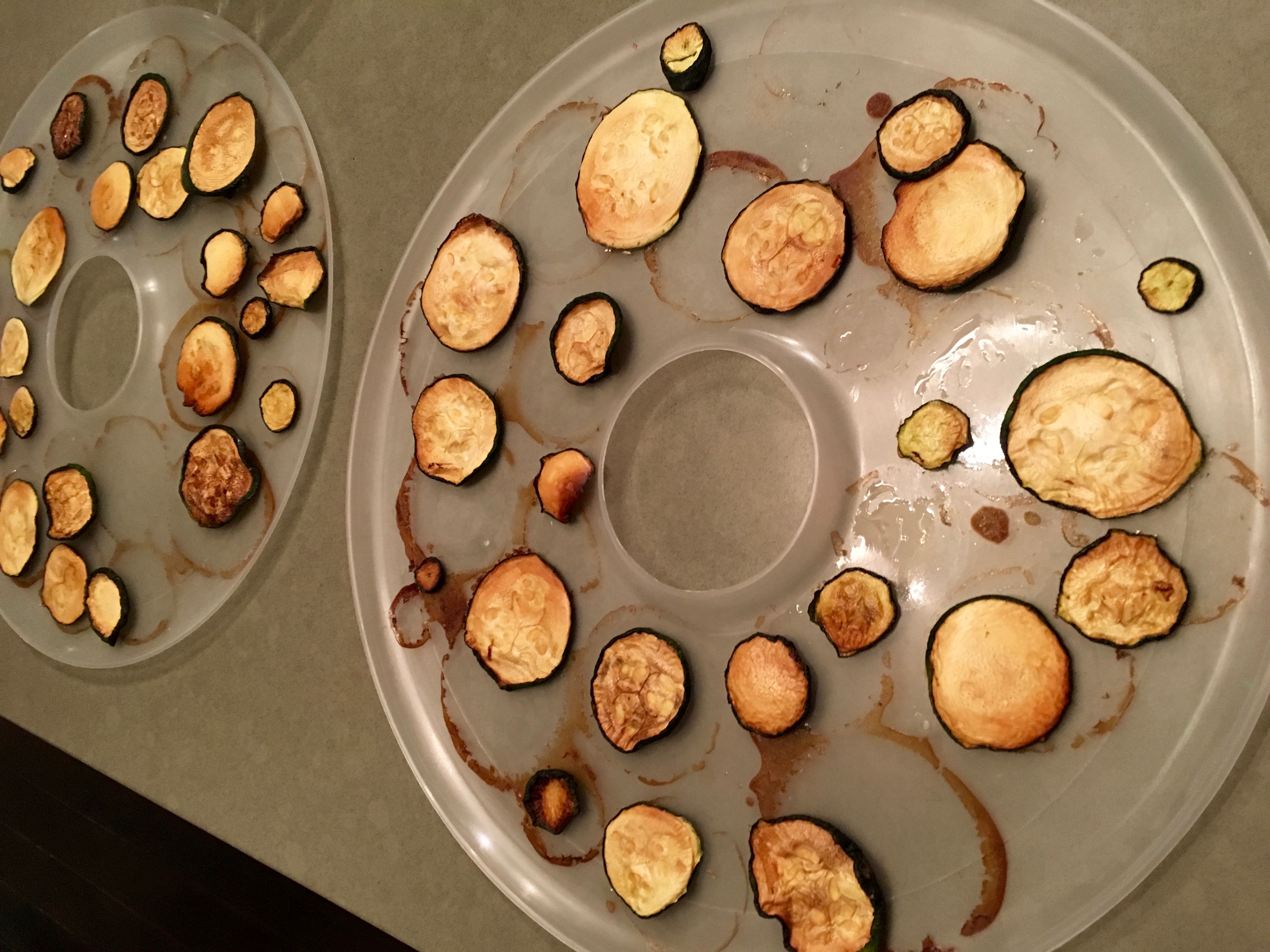 Check out my zucchini chips!  So excited to try them!
I went to a movie with girlfriends after dinner and had such a blast.  We inadvertently went on discount night so it was cheap.  And air conditioned.  Win.  We saw Rough Night which I was expecting to be pretty dumb, but was so shocked at how good it was!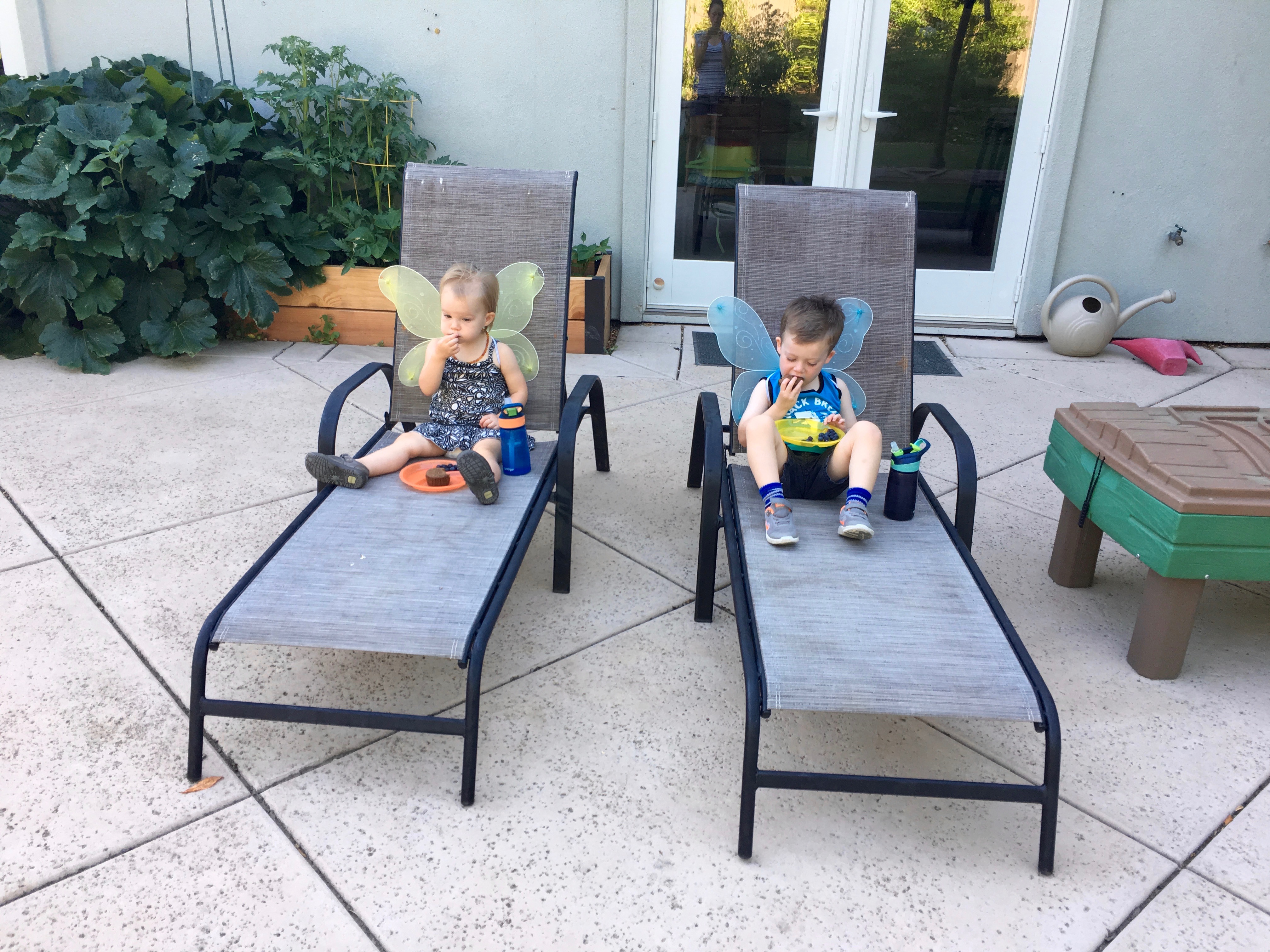 Same old same old, the next day, with a breakfast outside. They started with muffins and blueberries and once those were gone, I filled their plates back up with more muffins and fruit (this time strawberries and banana).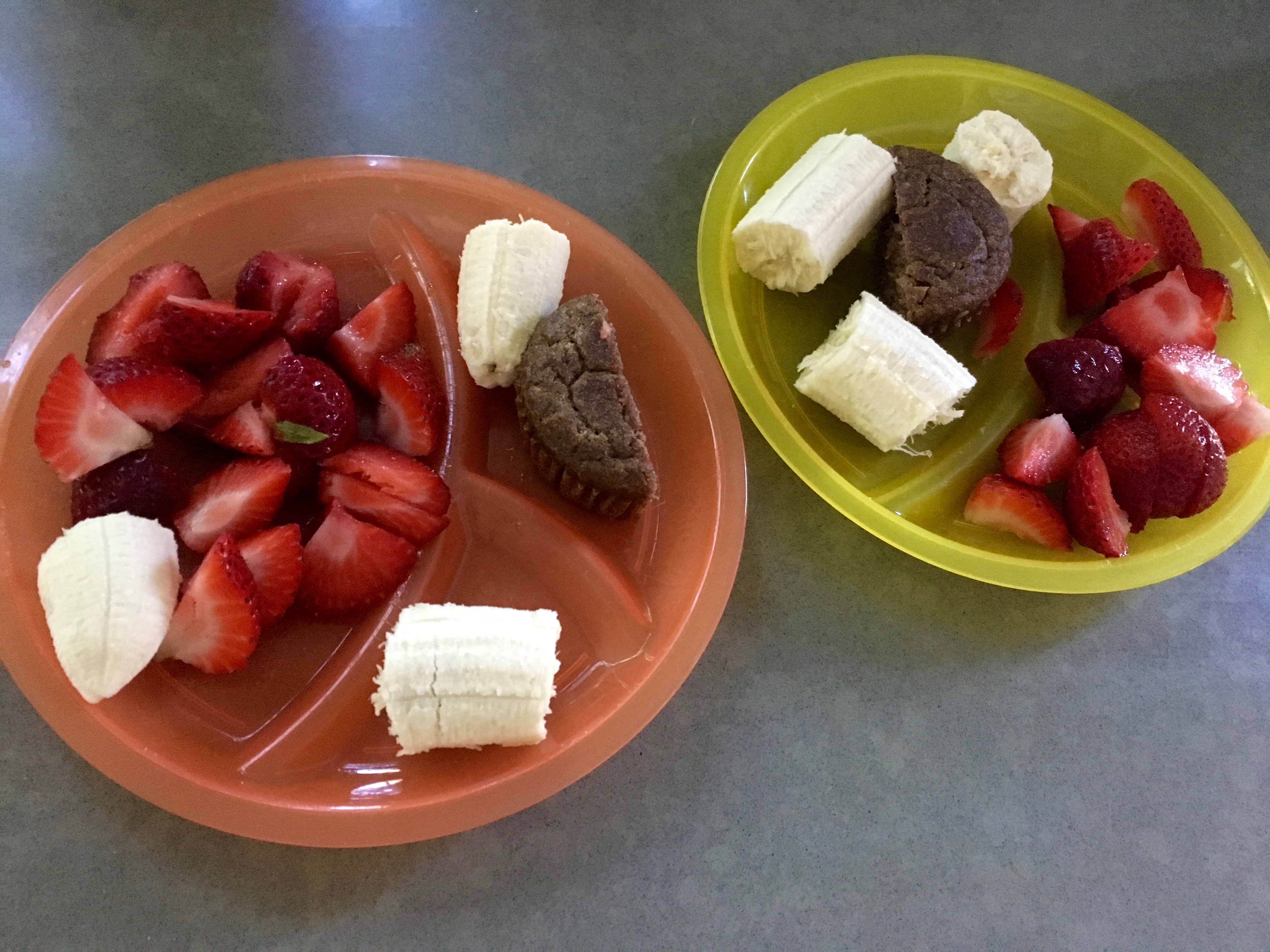 And if you can even believe it, THIS wasn't enough either.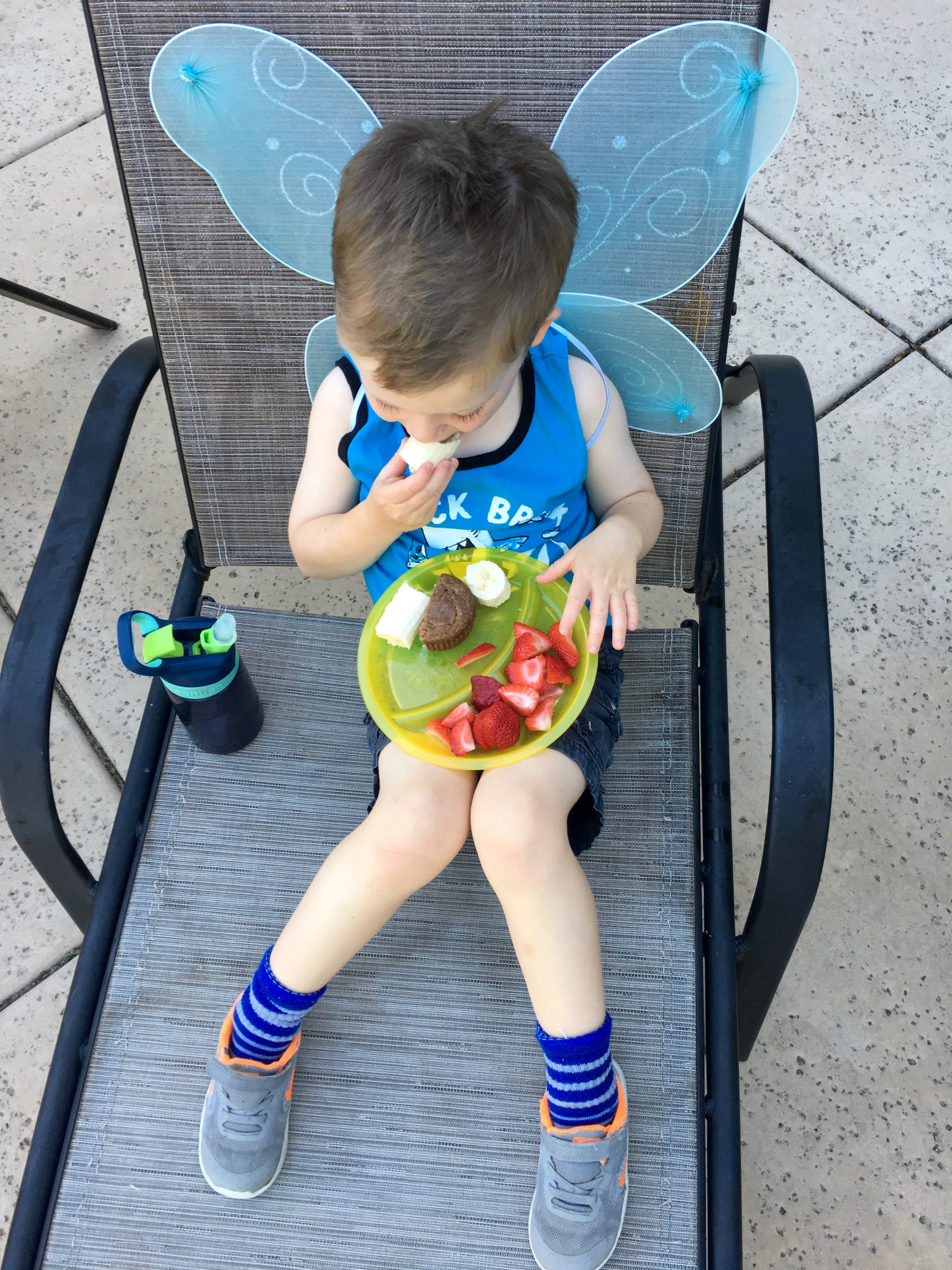 They had chard from the garden, followed by more blueberries and then I kinda cut them off before I gave P his dose.  These kids eat more than I do!?!  And I really didn't think that was possible.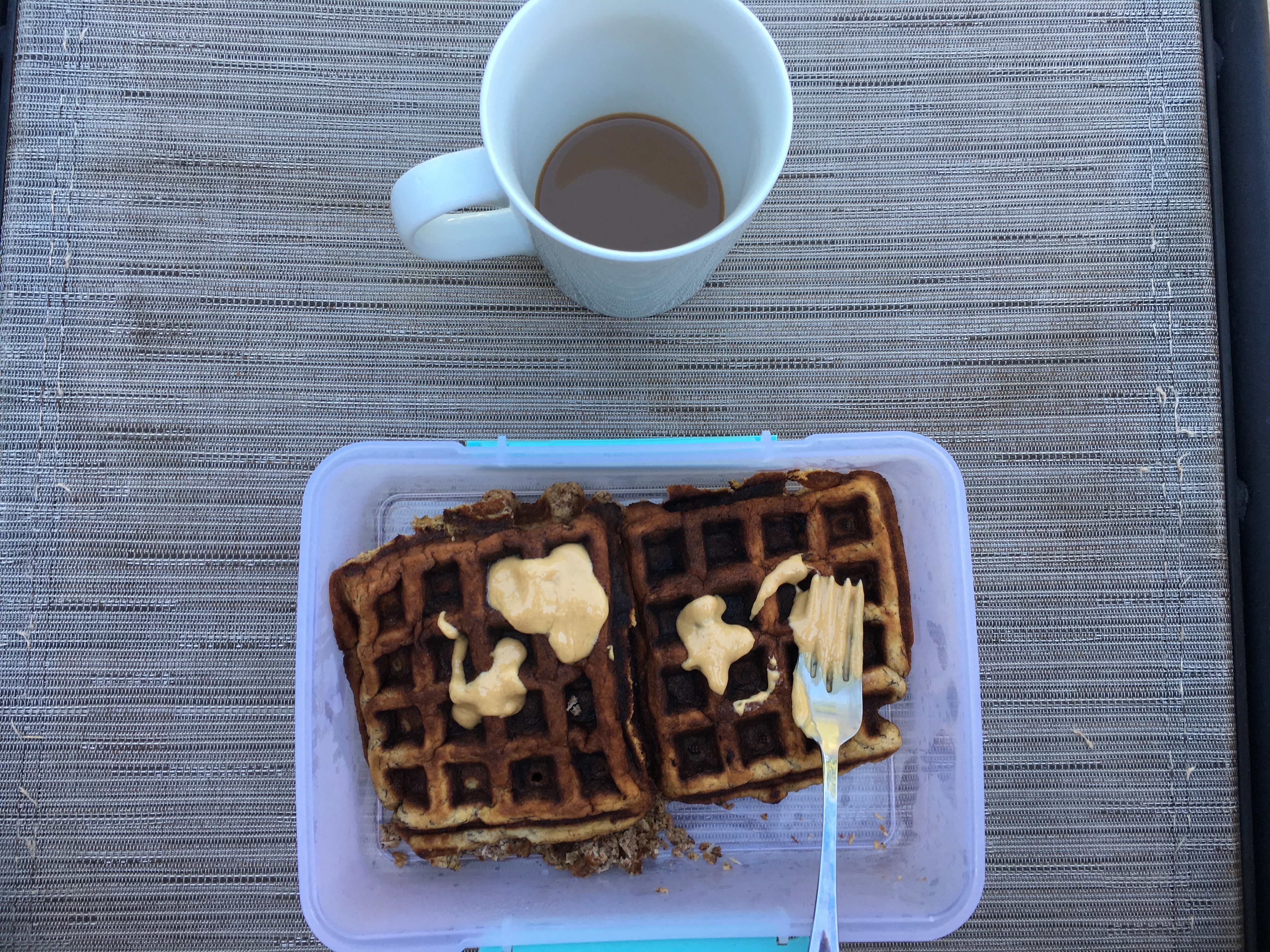 Speaking of my breakkie…waffles and cashew butter, por favor.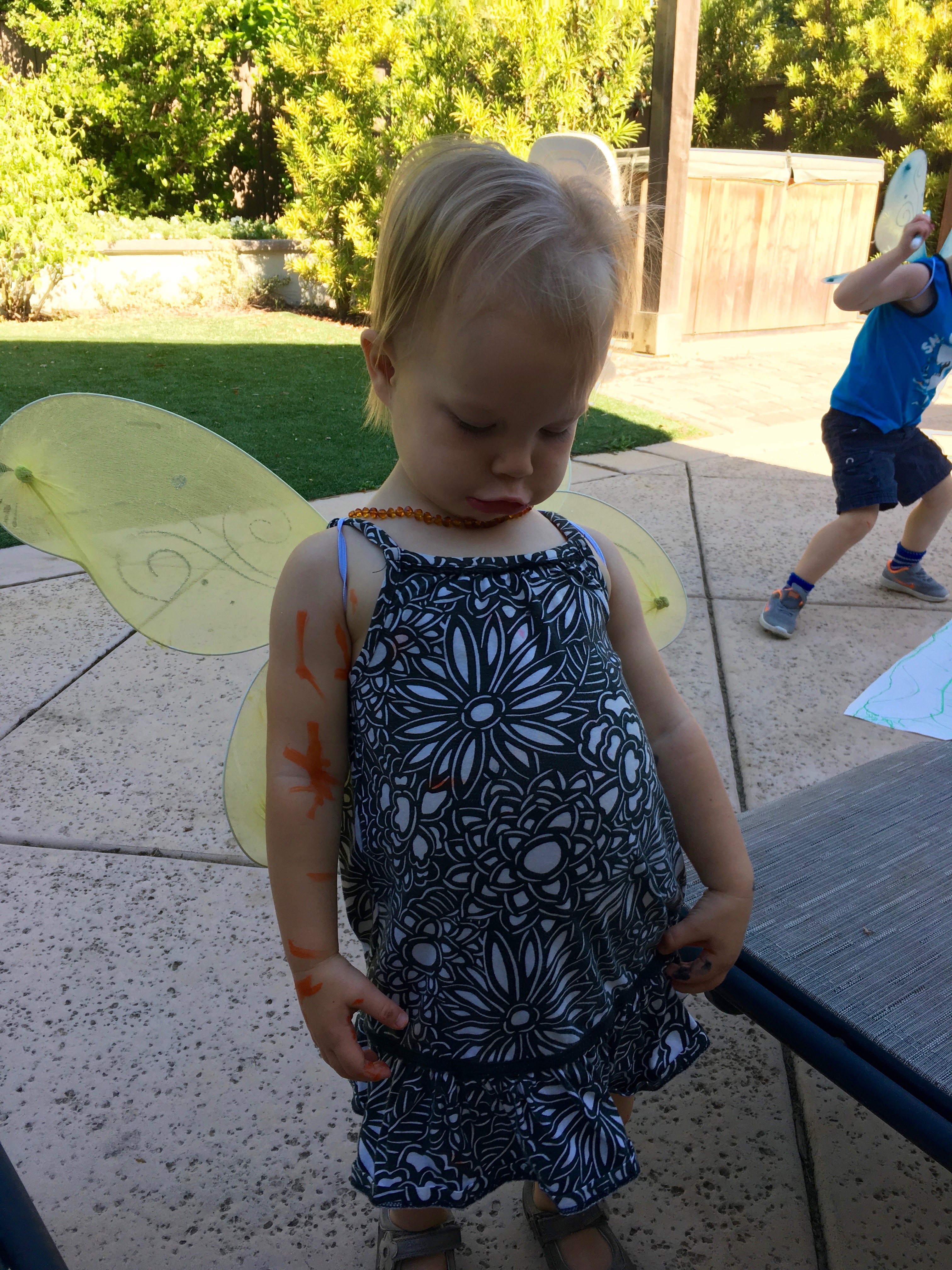 Um, you got something on your arm there.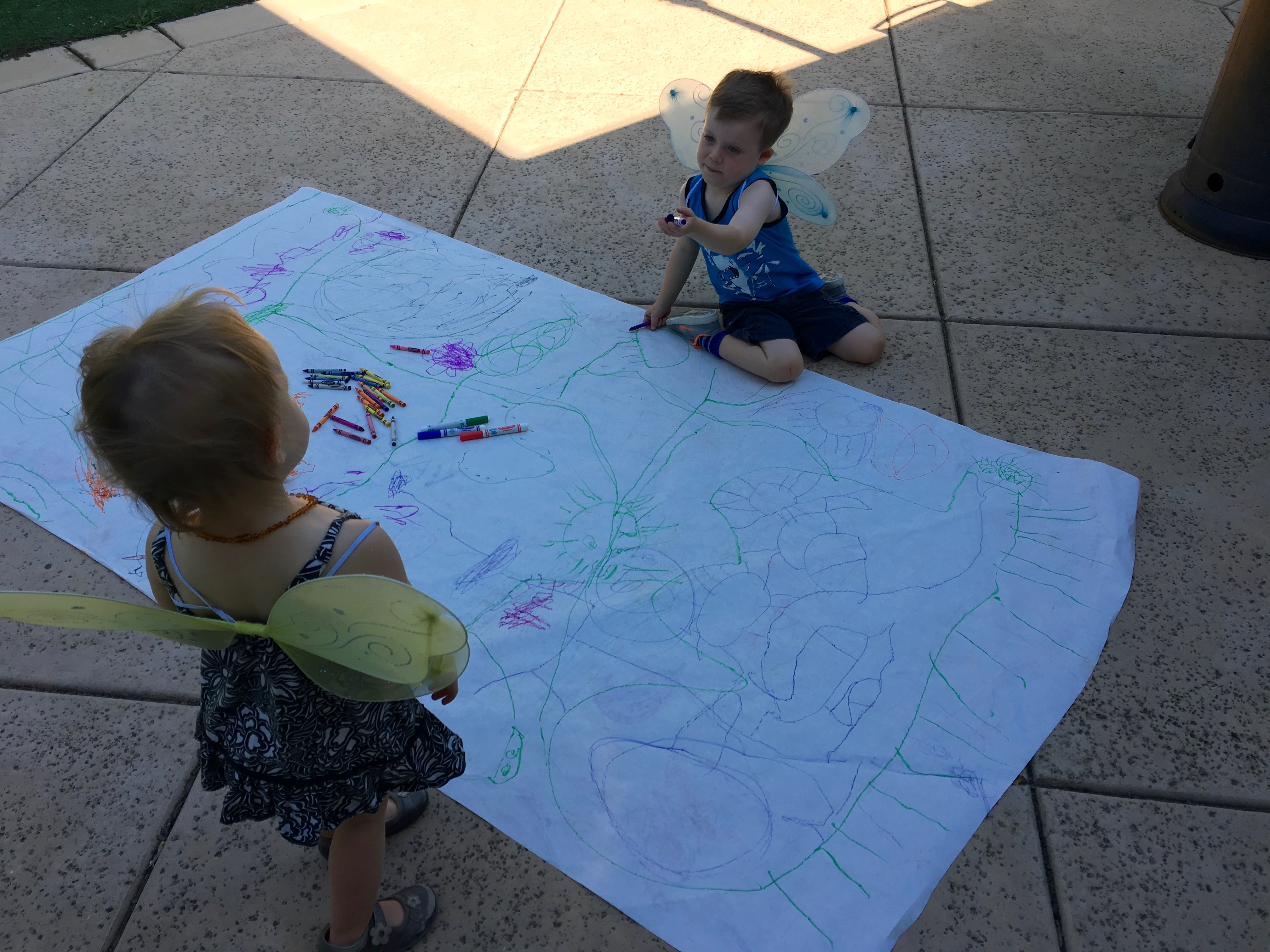 We had a pool date with friends at 9:30 so we packed up and drove 3 minutes to their place.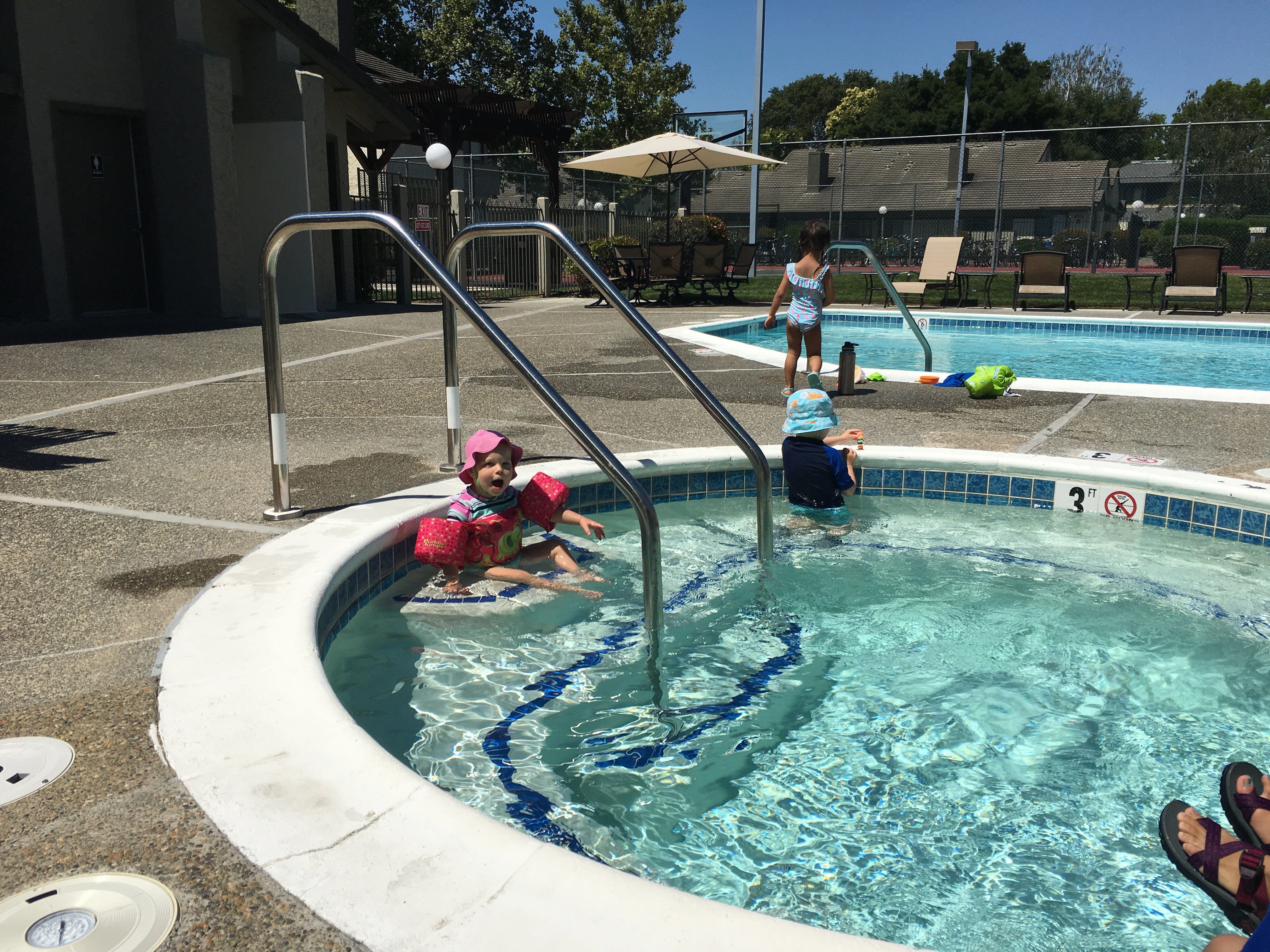 Seriously, it's a million degrees out and my kids wanted to go in the hot tub.  What the what.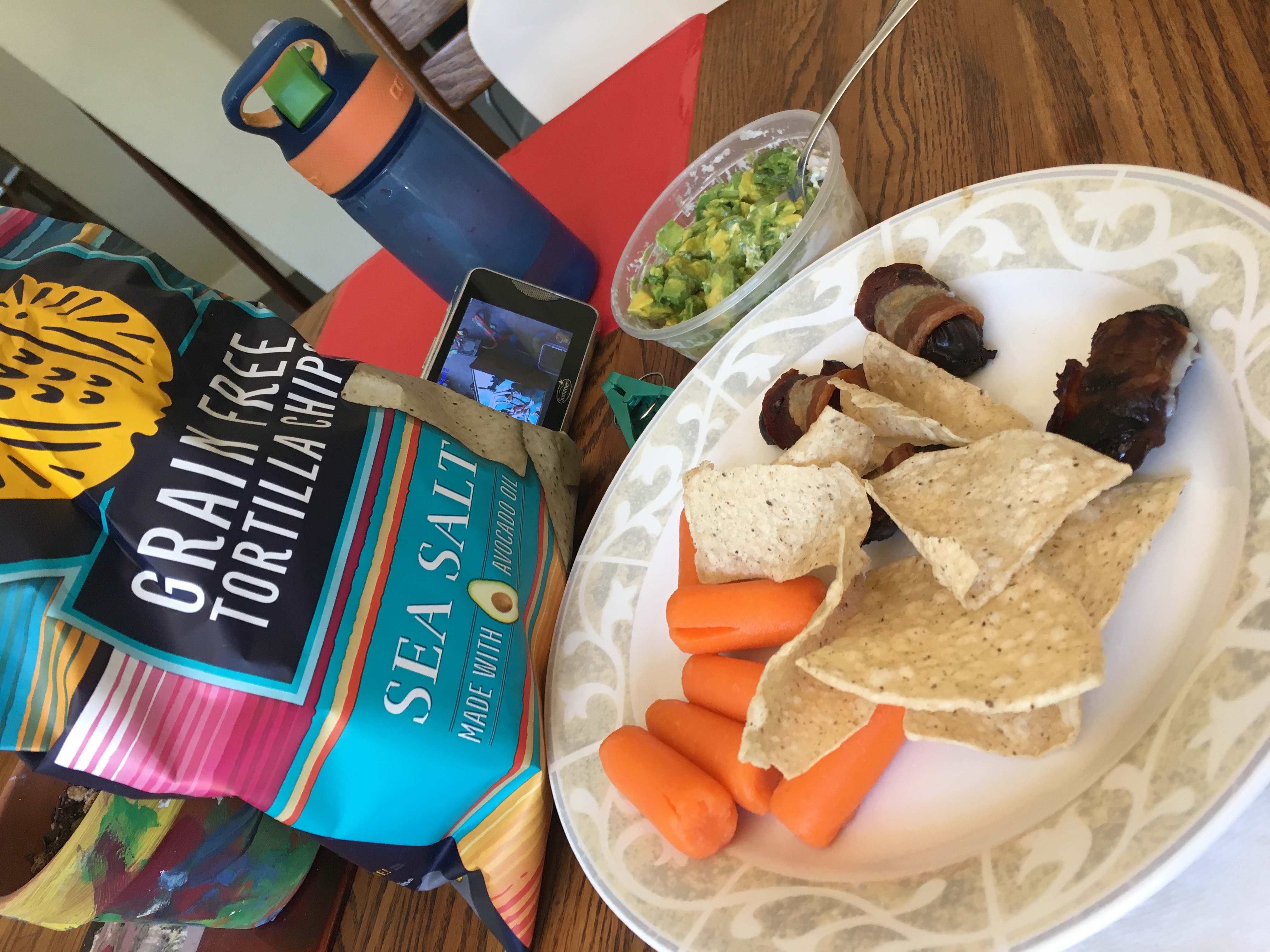 The pool totally wore them out, and despite the fact that they ate ten different snacks at the pool, they still ate a humongous lunch.  V passed out right away while P had quiet time…orrrrrr…not.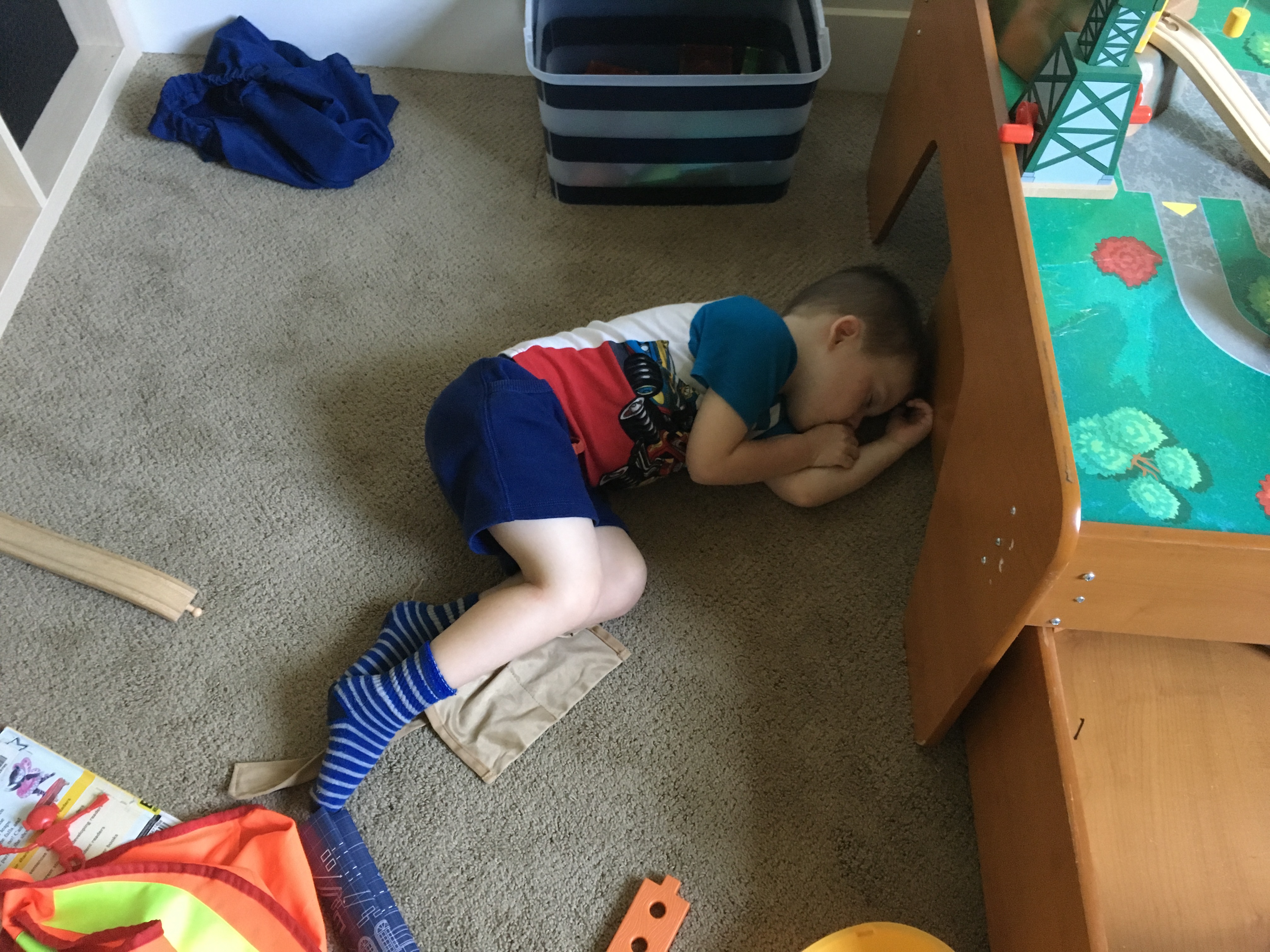 Guess that heat really got to him.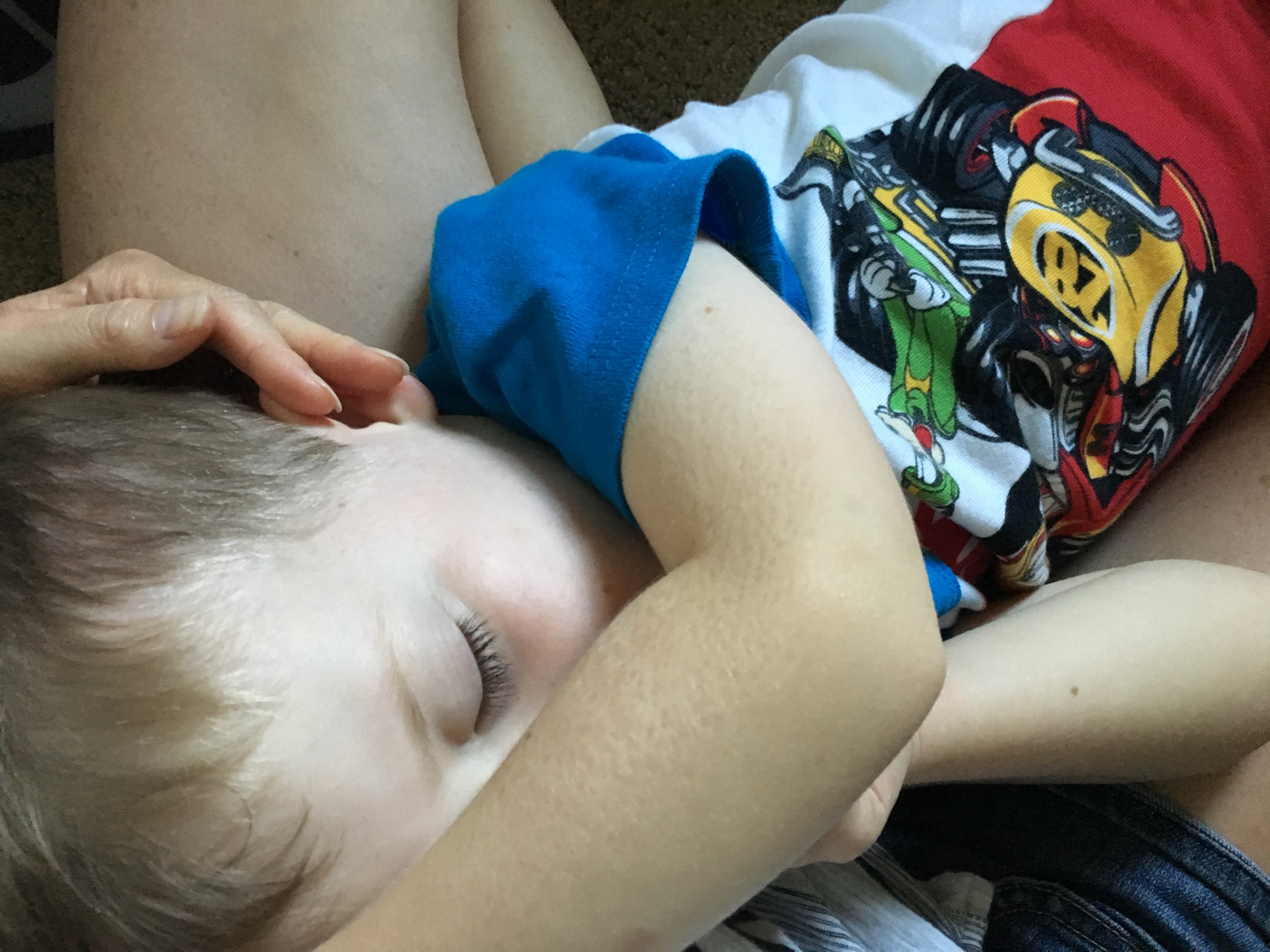 I went in after a while to try to wake him, but he wasn't having it.  He snuggled up with me and I soaked every last second of it up.  Once V was up, I gently woke him though, because we had plans with friends down the street.  They, too, have a pool.  😉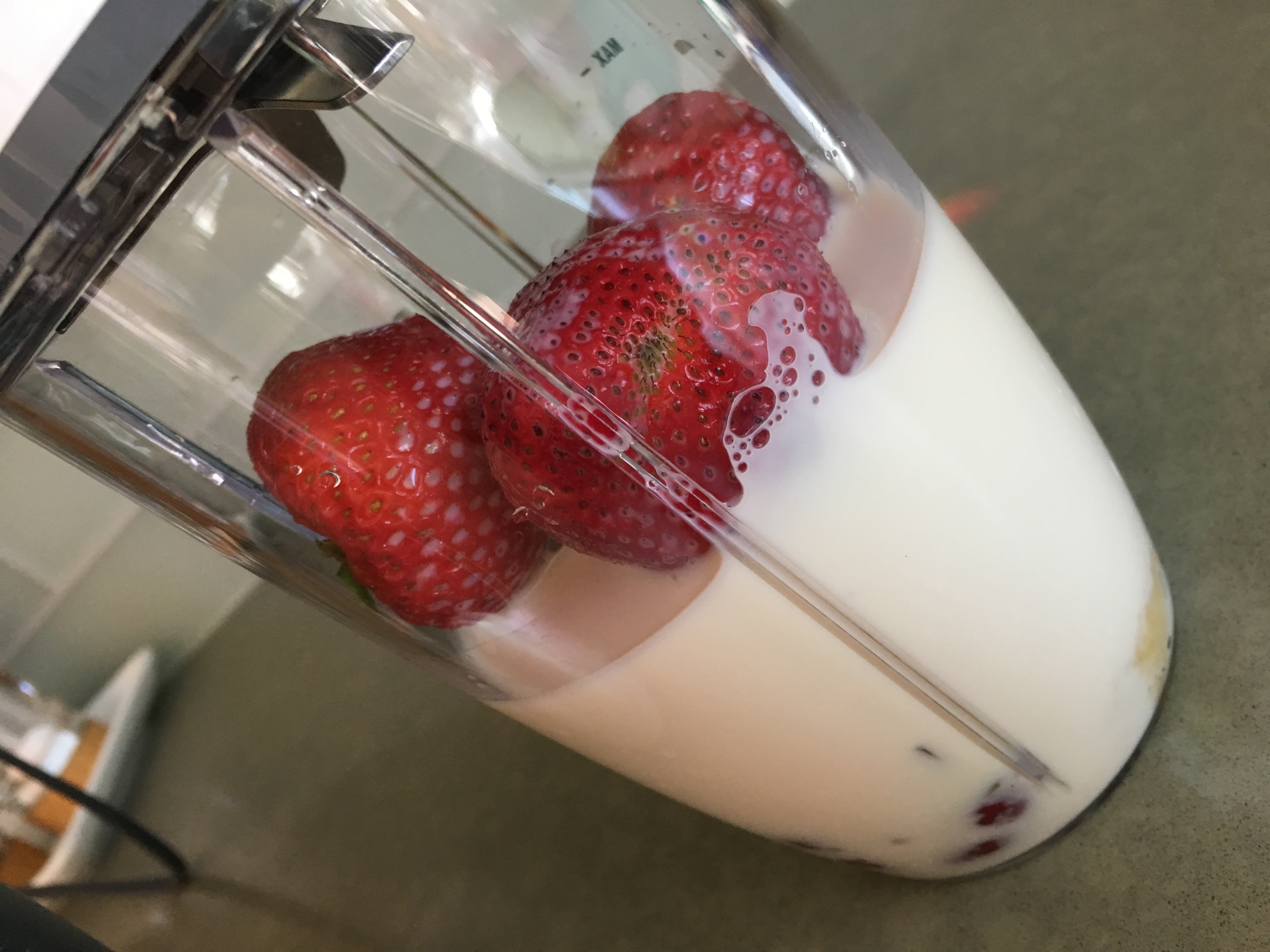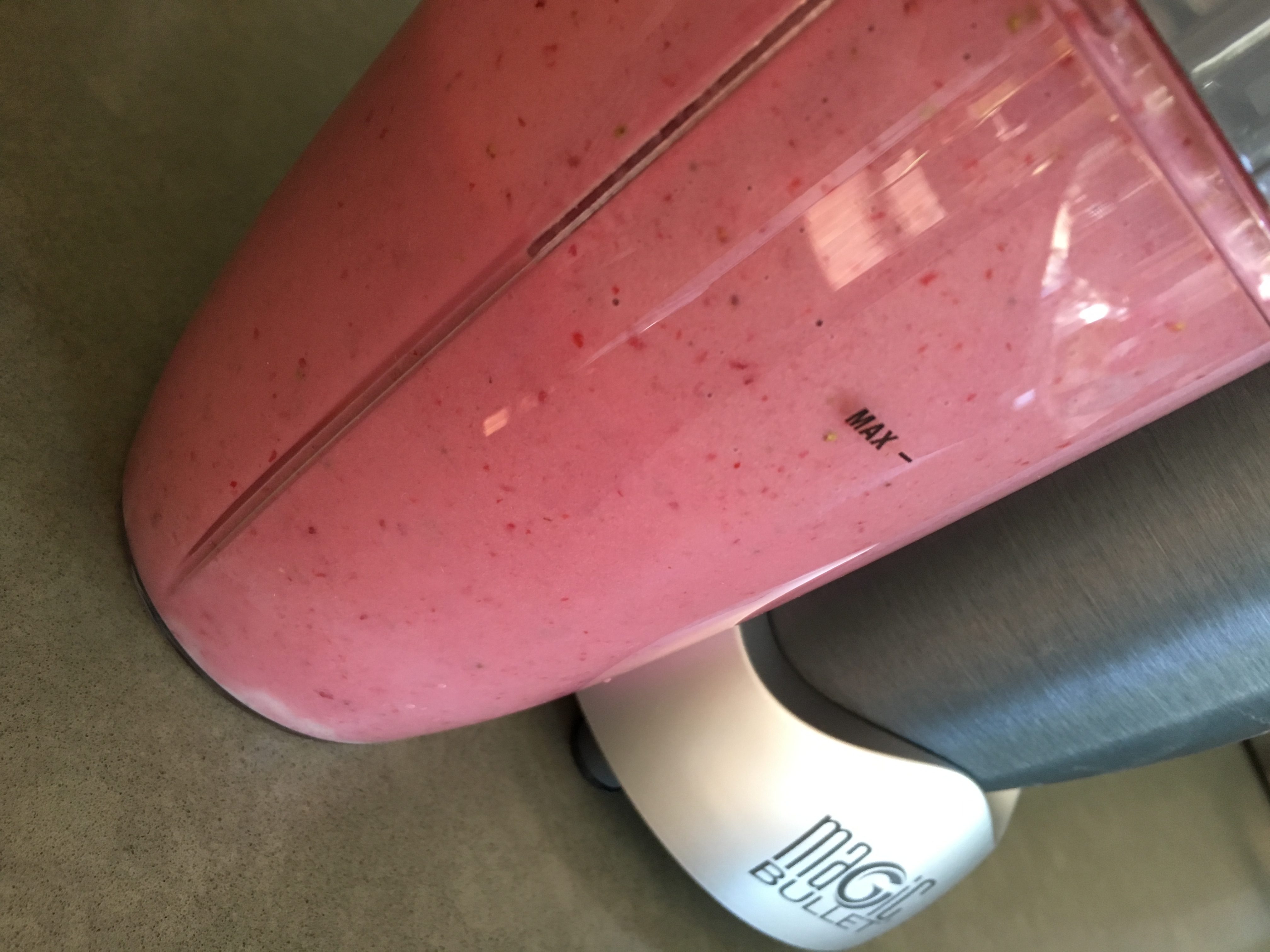 Snacks first!  P was too hungry to wait for a smoothie so I gave him a home made bar while I made a smoothie.  Kid has an appetite!  He ate a HUGE piece of bar and then half of this strawberry banana soy milk smoothie.  V had the other half and her own (smaller) portion of bar.
And yet, she was still begging for more food WHILE WE WERE IN THE POOL at our friends' house.  Like 15 minutes after eating.
We all had popsicles before heading home for dinner and then V dropped hers in the driveway (they were melting crazy fast since we are currently sitting on the sun) and tried to lick it off the ground.  Ugh.  Child, please.  Let's go eat a proper meal.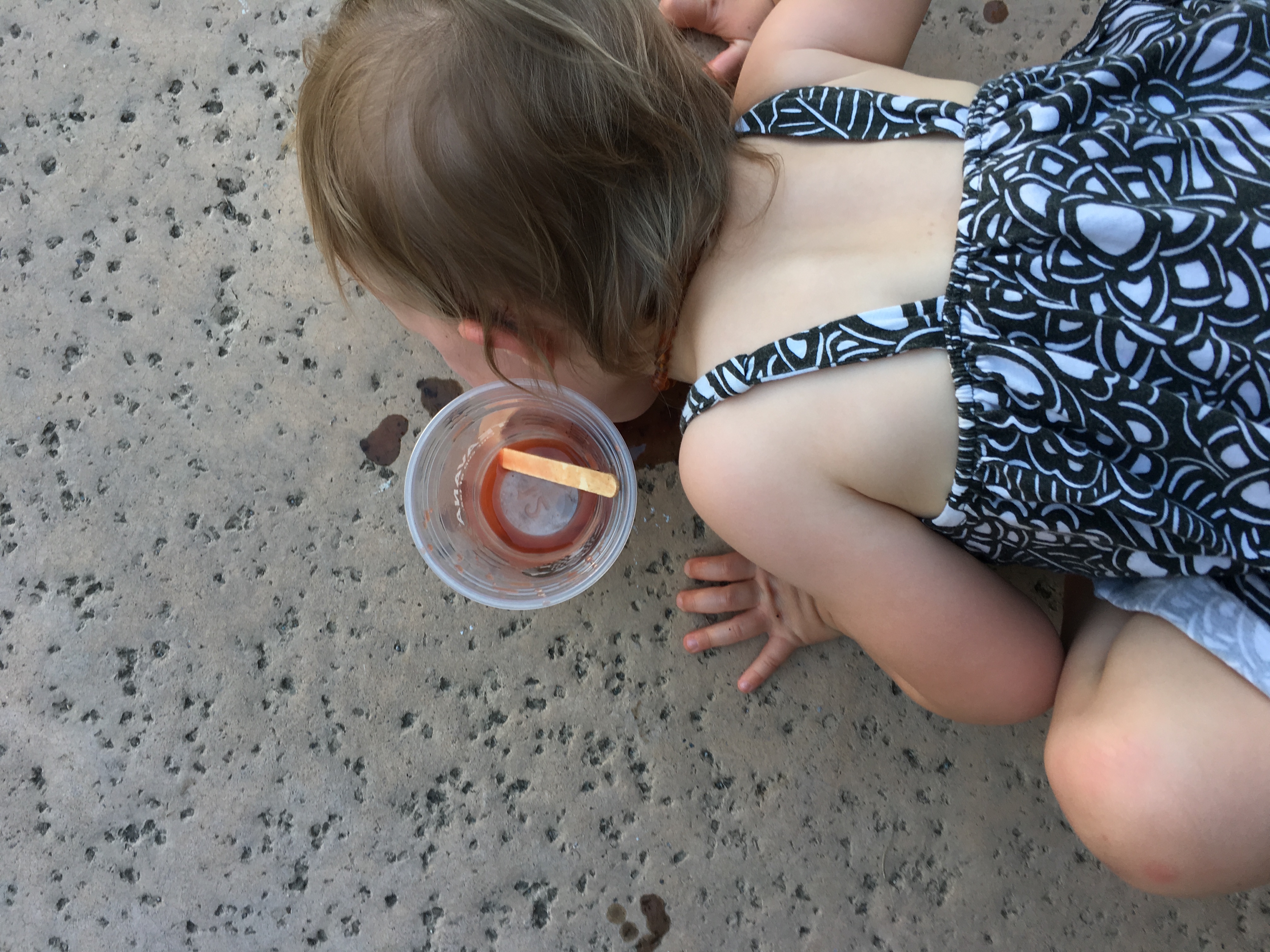 More leftovers for dinner!  Thrilling, I know.  But it's wedding craziness starting now so I didn't want to buy more food.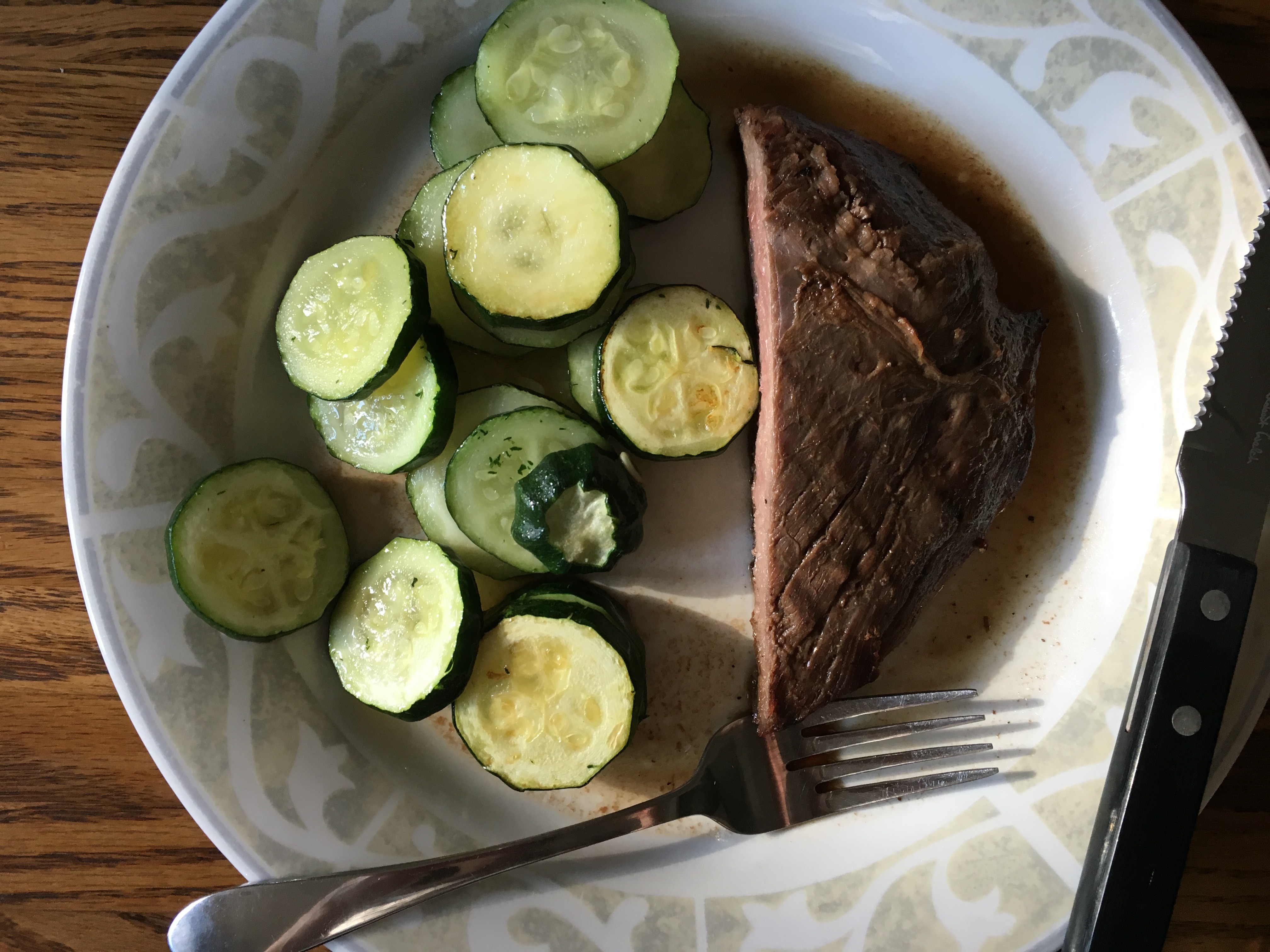 I didn't have any veggies to give them, but then I remembered (a) Kyle's out of town and (b) we have zucchini in the garden.  YAY!  Sautéed zucchini it is.
I was pooped after getting the kids down and shouldn't have eaten all this but I did and now it's over and whatever.  I have one day to get my gut happy before the wedding stuff starts and I don't have as much control over my diet.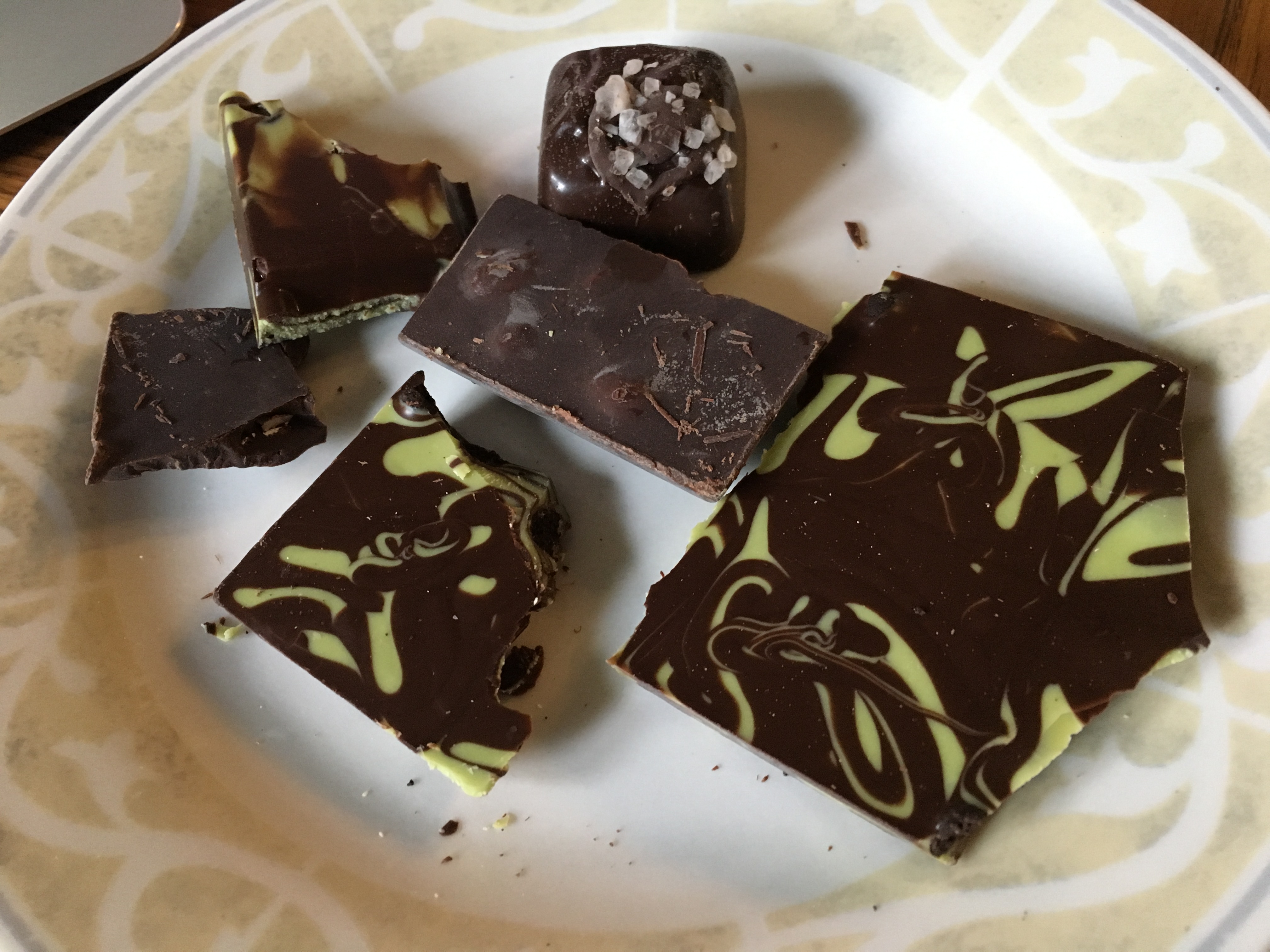 See you after the "I Do"s!