How does he eat?  Is he vegan too? 
If I had a nickel for every time someone asked that question…well…I wouldn't quit my day job or anything, but still, it happens a lot.
Kyle prefers to remain unlabeled, and I think that's perfect.  It's definitely easier than saying he's a sometimes vegetarian who eats cheese, but drinks almond milk and is high raw and vegan when his wife cooks, but occasionally orders meat when he's at a nice restaurant and it's from a responsible source.  Right? 
It's only natural that our habits and preferences rub off on one another and because I do a considerable amount of cooking, he ends up eating quite a bit of vegan food.  He likes my cooking so it's a win win, but he's also quite proficient in the kitchen.  Lately, however, tofu and veggie burgers have replaced animal meat even when he's cooking for himself.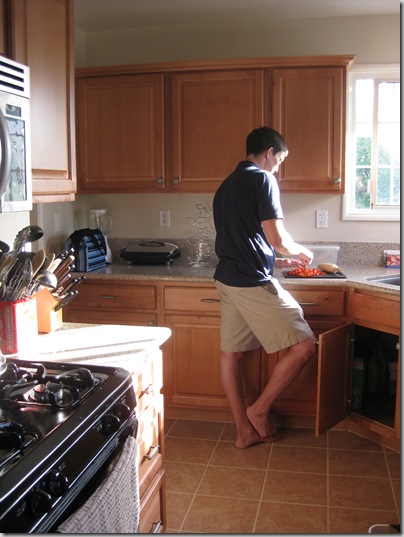 Since he has no intolerances, the reasons he chooses to eat a plant-based diet are entirely his own [so I am hesitant to answer for him].  But I know everyone is curious, so I'd guess it's due to two main things: (1) his health, (2) his wife.
His transition has been gradual and entirely of his own accord and while I'm certainly encouraging of veganism, I'm also aware that diet is a personal choice.  That said, the health benefits are undeniable, so by watching documentaries like "Forks Over Knives" and giving him cds burned with Colleen Patrick-Goudreau's podcasts and cooking and baking delicious vegan food, I'm probably a bit more proactive in recruiting him to the vegan side than the average wife.
Nevertheless, my goal has never been to "make Kyle vegan."  However, my goal is to have a healthy husband I can grow old with and I do think a plant based diet gives us the edge, health-wise.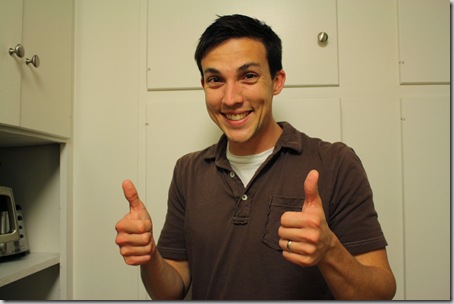 Truth be told, Kyle has never been much of a "meat & potatoes" guy, at least as long as I've known him.  His vices are chocolate, peanut butter and wheat thins (so it's not like he's going from the double down to hummus). 
And don't forget about that vegan company that he tried to start up.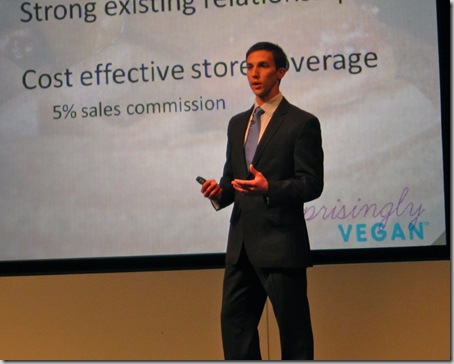 His weaning has been gradual and a few months ago he decided to try and eat a mostly vegetarian diet. The exceptions are few and far between and never when we are cooking at home – he had turkey on Thanksgiving and occasionally orders seafood while dining out – but aside from those rare moments, he now opts for meatless meals.
So to everyone who writes to me asking "how do I make my boyfriend/family member/husband/etc go vegan?" – the answer is you can't.  It's a decision that only that individual can make for him/herself.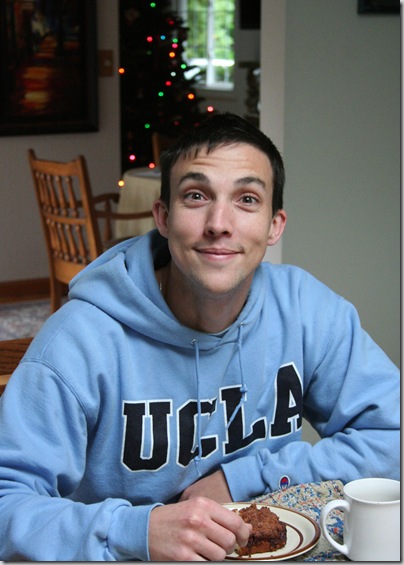 But I do have a few pieces of advice. 
1. Coercing won't work, so stick with compelling.  Make delicious meals that will be tempting for any and every palate.  Many people just assume that veganism is nothing more than salads, so if you present it in another light, it can be mind blowing and all the more compelling.  Mexican food is a great place to start.
2. Be supportive.  It's not an easy path so if there are moments of weakness when cravings win, don't judge and don't discourage.  And make sure to celebrate the progress. 
3. Be respectful.  People don't want to be lectured and they don't want to be talked down to.  As is the case in any dialogue, it's important to listen to what others have to say as well as offer your own opinion. 
4. Be patient.  See #2 above.  It's all about long term goals, so even baby steps are good steps. 
One of my favorite quotes is "Don't do nothing because you can't do everything. Do something. Anything!"  It's not exactly the vegan mantra, but I think it's a more practical approach for those looking to makeover their diet. 
Do you eat like the rest of your family/friends?  If not, are they accepting and respectful of your choices?  Anyone brought about a dietary change in a loved one?  If you have words of wisdom to offer, feel free to comment below. 
Hope that helps!  Now go make these.