I guess summer is over.  But this past August and September have been abnormally hot (for the typically mild Santa Monica).  In the absence of the beach breeze, here are some of my favorite ways to chill out…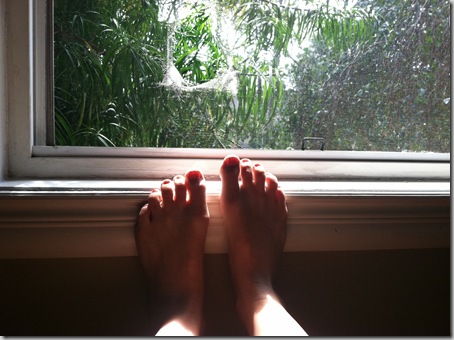 Putting my feet up in the coolest place in our apartment.  The guest bedroom future nursery upstairs gets a great breeze when the window is open.  I sit in the rocking chair with my face to the screen and think of how I'll be in the same chair months from now with my baby.  It's weird and awesome to imagine.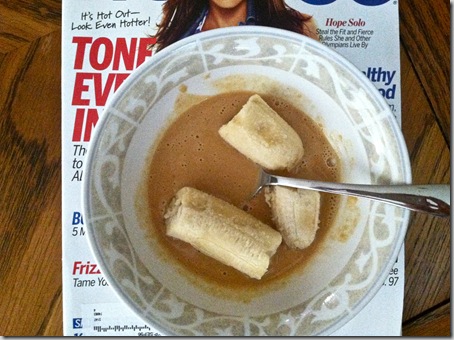 Frozen banana chunks in peanut sauce (I usually make it with almond milk, peanut flour, maple syrup, and salt).  The nutty sauce freezes to the banana making a delicious shell.  It's basically a deconstructed peanut butter & banana smoothie.  I'm calling it a snack, not a dessert.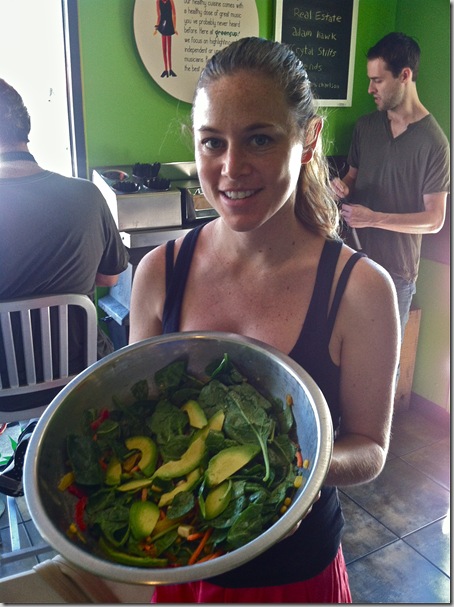 Eating a salad the size of my entire upper body.  Spinach, avocado, carrots, baked tofu, red bell peppers, and a Thai peanut dressing from Greens Up!  Veggies much?  It's very refreshing and makes me feel amazing.
Sambazon organic acai berry sorbet.  Kyle discovered this for me when I was in the height of my morning sickness and I sent him to the store with instructions to bring back something frozen and organic and semi-healthy.  He did a great job and I wound up eating the whole thing in a day.
Other options: cold showers, lemonade, walks to the ocean, etc.
What do you do to keep cool?