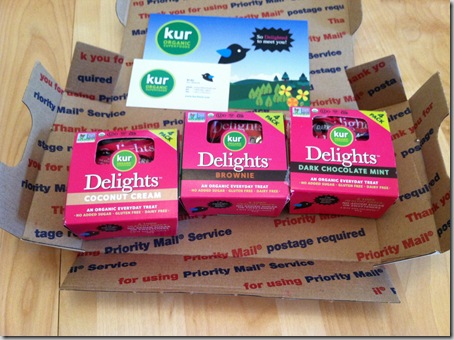 A few weeks ago I got a package in the mail from kur organic superfoods.  Their Delights were a big hit at Expo East, but since I wasn't able to attend, they were kind enough to send me a sample of all 3 delicious flavors.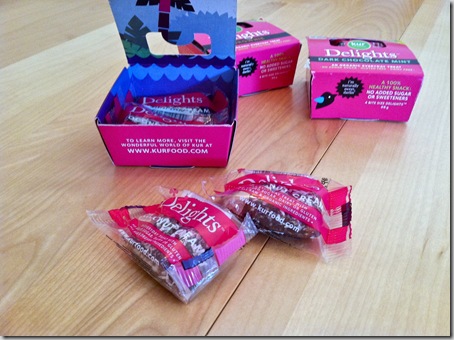 Coconut Creme
Dark Chocolate Mint
Brownie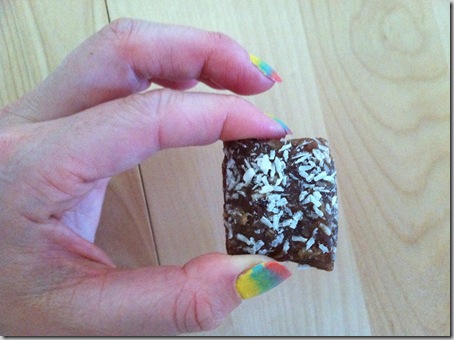 There's plenty for the company to brag about, like the fact that they're treats are certified organic, non GMO, gluten free, vegan and raw.  But the real question is, how do they taste?
That's where I can help you.  They're fantastic!
The closest thing I can liken their flavor to is a Larabar (and since I adore those guys, you know that's a thumbs up).  It makes sense since they are mostly made with nuts/nut butter and dates.  But where kur edges out the competition is in the organic department.  They are entirely organic.
The other thing I liked about the kur delights was the size.  They are the perfect treat (60-75 calories per snack).  I would pass them out to trick-or-treat-ers if I didn't want to hoard them all to myself.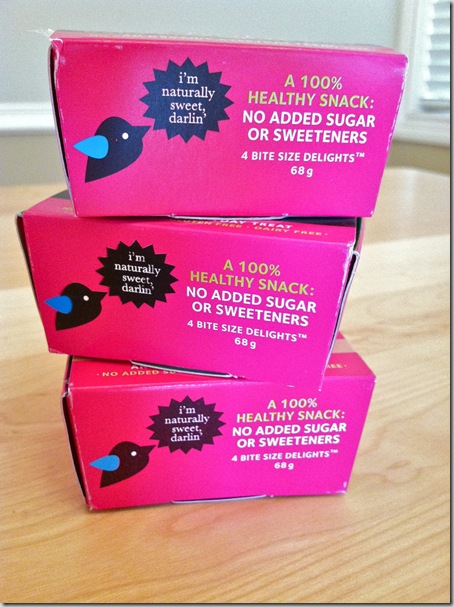 The coconut creme was my favorite.  It was like a coconut date roll.  The brownie was my runner up.  Kyle liked the dark chocolate mint because they are basically healthy Thin Mints (sorry girl scouts – these are way better for you).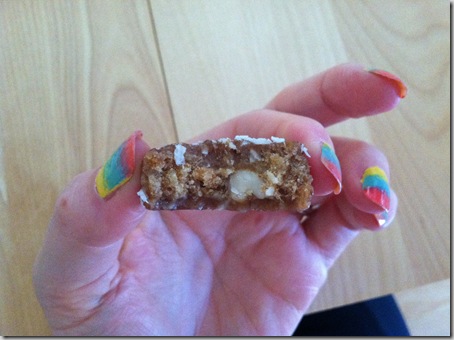 Oh and FYI, If you're wondering how to say "kur" – here's a helpful quote from the website:
For all you non-Scandinavians out there, the word 'kur' is from the Danish language and it means 'to restore to the natural or proper condition'.  It rhymes with 'tour' as in "…dude, Kur is rockin'…they are going on tour".  So you see, it's a pretty cool name all around – sensible and exotic!
The details…
KUR is generously offering one HHH reader the same KUR Delights Variety Pack that I received – with 3 boxes (4 Delights in each) in all 3 flavors.  That means you get to try Brownie, Coconut Cream and Dark Chocolate Mint all for yourself!
How to enter:
Leave a comment below telling me which flavor sounds the best to you
Tweet about the giveaway mentioning @elisehippie
I'll announce the random winner on October 23rd (my birthday) so stay tuned.