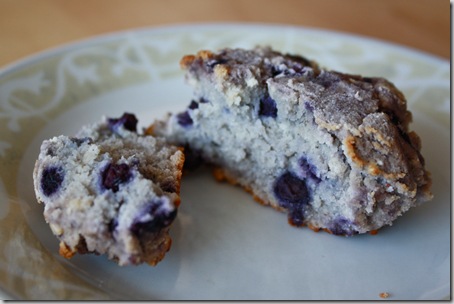 Blueberry Coconut Scones (v, gf)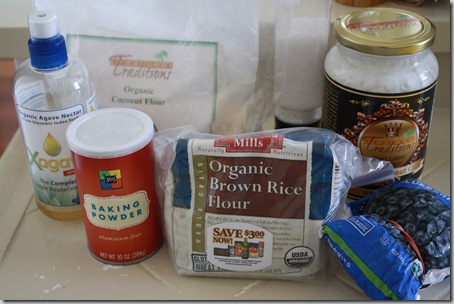 Ingredients:
1 cup coconut flour
1 cup brown rice flour
1 tbsp baking powder
1/2 tsp salt
1/3 cup coconut oil (plus extra for brushing)
1/3 cup agave nectar (I used 1/6 cup agave + 1/6 cup maple syrup)
1 tbsp vanilla extract
1/2 cup hot water *
1 cup frozen blueberries
*You may or may not need to add more water depending on a few variables (like the temperature of your coconut oil/maple syrup and how big your frozen blueberries are).
Directions:
Preheat oven to 350.  Add all dry ingredients.  Mix.  Add in wet ingredients.  Mix.  Add blueberries.  Mix.  Scoop uniformly onto a pan lined with parchment paper.  Brush tops with coconut oil.  Bake for 18 minutes at 350.  Flip 180 degrees.  Bake for 8 more minutes.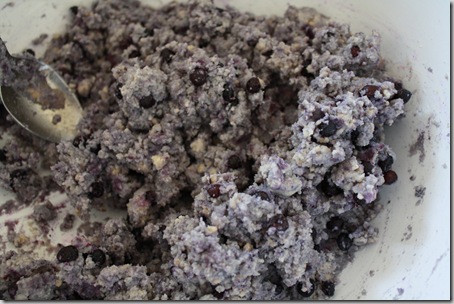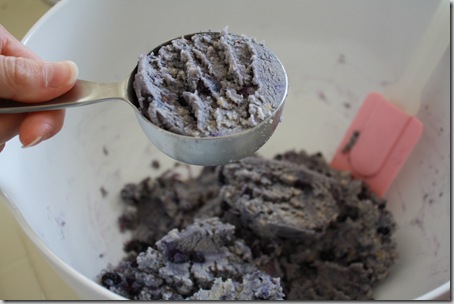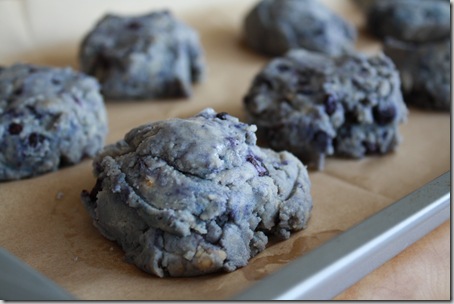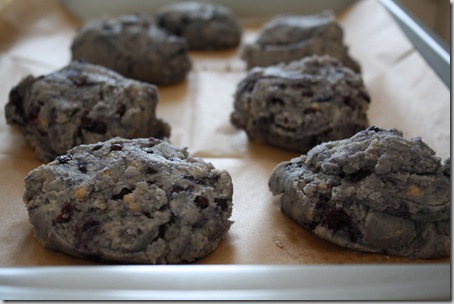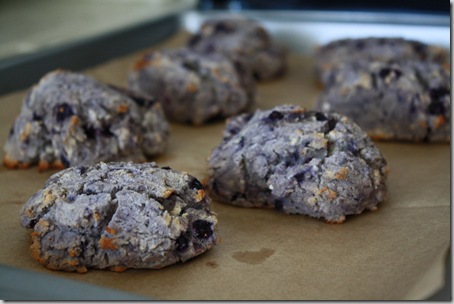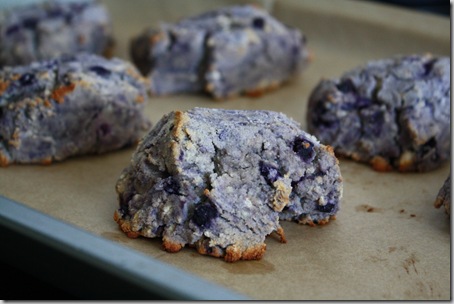 YUM!!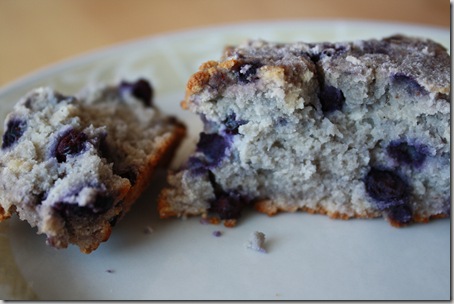 You can alter the density of the scones, depending on how you pack 'em.  So if you like thick and dense baked goods, then really smoosh them tight.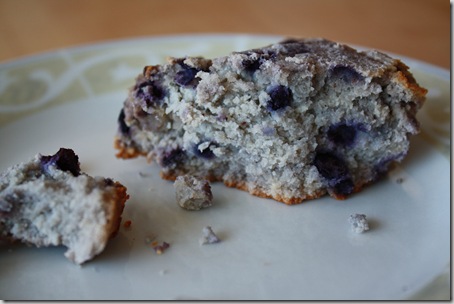 Due to the coconut oil, the texture varies depending on where they are stored.  When left at room temp, they break apart perfectly so you can nibbles crumble by crumble.  However when refrigerated, they will keep longer and you can bite into them more easily without ending up with half the scone in your lap.