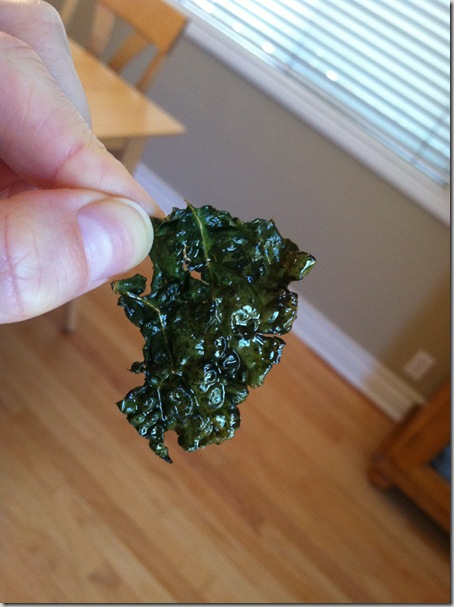 There are lots of kale chips recipes out there.  This is the basic one I use.  If you like the flavor of kale, you'll like these chips.  If you're looking to mask it's green Earthy flavor a bit, you should probably look for a recipe that has a more cheesy coating (usually the best ones involve cashews and nutritional yeast). 
Ingredients:
Directions:
Wash, de-stem and tear kale into pieces.  Put the kale into a big mixing bowl and add olive oil and salt.  Massage the kale with your hands until
everything is well coated.  Place the lubricated kale on sprayed baking sheet. 
Bake for 15 minutes on 350 degrees.  Watch carefully so they don't burn.  Enjoy 🙂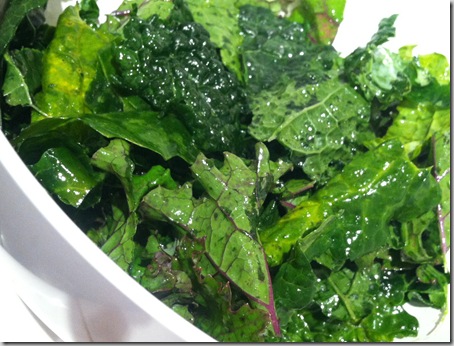 I didn't measure anything.  Any excess olive oil will just remain in the bottom of the bowl. 
Left: pre-oven.  Right: post-bake. 
Let them sit after they come out of the oven.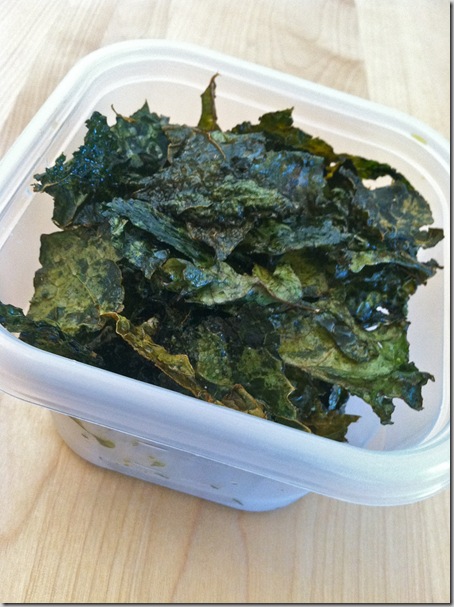 If you don't eat them all immediately, store them in an air tight container.  They will last about a week.  I didn't refrigerate mine and they stayed crisp for ~5 days.  They tend to get softer by the end of a week.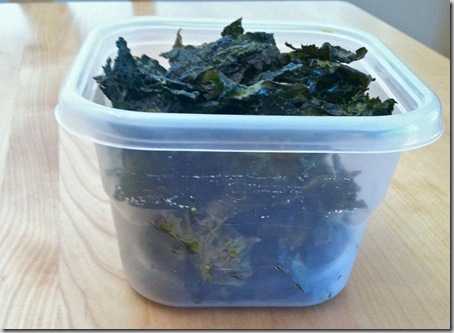 Crush them up and add them to your salad for a yummy topping.  Or just enjoy plain.