Soooo, I'm on a roll with the creamy vitamix recipes.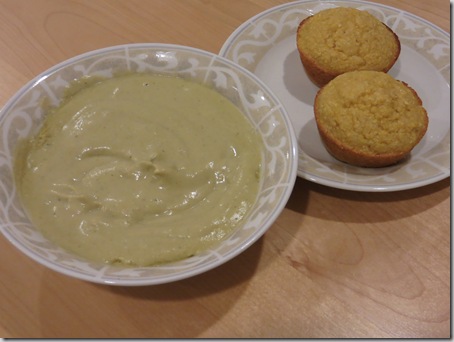 Cashews > Dairy
Guess who's not a big a fan of the vitamix?
Poor little guy gets freaked when the motor starts going.  🙁
He's fine when I hold him next to the blender, but unless he's in his mommy's protective hold, he cries at the scary noise.
Anyway, let's get to the recipe because it was rich and thick and made Kyle do his omg-I-love-this-so-much-I'm-going-to-do-dirty-things-to-my-spoon face.  I definitely licked the pot before cleaning it (after licking both my bowl and the ladle).
The recipe was inspired by the (nonvegan) broccoli cheese soup recipe that came with the vitamix.  It sounded like something I could make with cashews instead (a la pumpkin sage cashew sauce).  Then I found a recipe in Terry Walters' Clean Start that was basically exactly what I was going for.  Yay!  I made a few tweaks (of course) leaving out oats and garlic and miso…and keeping things simple to highlight the broccoli.  I also added nooch because you gotta have nooch in a vegan cheesy soup!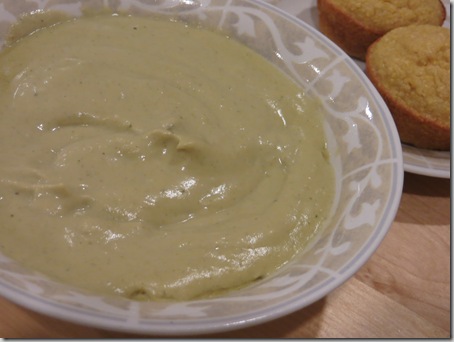 Cheesy Broccoli Soup [vegan, gluten free]
Ingredients:
2 tbsp olive oil
1/2 yellow onion, diced
1 1/2 large bunches of broccoli (or 2 moderate sized ones), chopped (florets and stalks)
1 cup cashews
1/2 cup nutritional yeast
2 cups vegetable broth (or 1 bouillon cube + water)
Directions:
In a large pot, sauté onions in olive oil until translucent.  Then add broccoli (don't forget the stems!) and half the vegetable broth.  Cover with a lid and let the broccoli steam until it's really soft.
Meanwhile, blend cashews, nutritional yeast, and the rest of the vegetable broth in a high powered blender.  Once the broccoli and onions have cooled a bit, add it to the cashews mixture and pulse until it reaches the consistency you want.  I left a few chunks for texture.
Feel free to increase the amount of water if you want a thinner soup.
Serve warm with cornbread muffins, like these.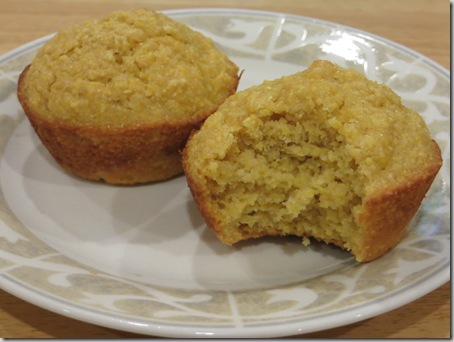 I have been looking for a gluten free pumpkin cornbread recipe, but nothing was standing out so in the end I used the (linked to) WF recipe above and changed it ever so slightly.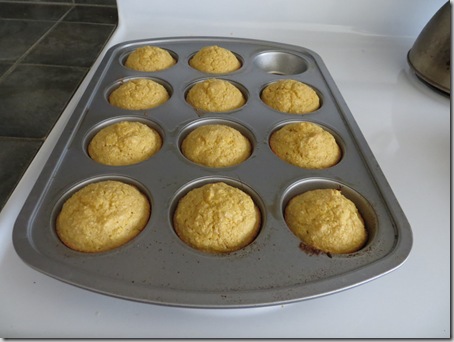 Pumpkin Cornbread Muffins [gluten free]
Ingredients:
1/2 cup cooked pumpkin
2 eggs
1/4 cup goat's milk plain yogurt (I used Redwood Hill Farm brand)
1/3 cup olive oil
1 1/4 cup cornmeal
3/4 cup oat flour
1/3 cup sugar
2 teaspoons baking powder
1/2 teaspoon fine sea salt
Directions:
Preheat oven to 400° F.
In a large bowl, combine wet ingredients (pumpkin, eggs, yogurt and oil).  Then add dry ingredients (cornmeal, flour, sugar, baking powder and salt) and mix until just combined.
Spoon batter into greased muffin tins and bake for 20 minutes (or until the tops are golden and a toothpick inserted in the center comes out clean).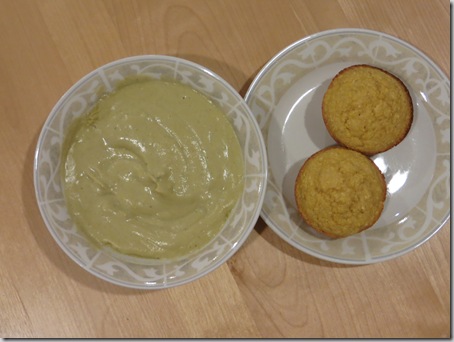 It doesn't get better than this guys.  Build a fire, put on Love Actually, I'm ready for the brrr.