It's been mid 90s for most of the week and it is amazing.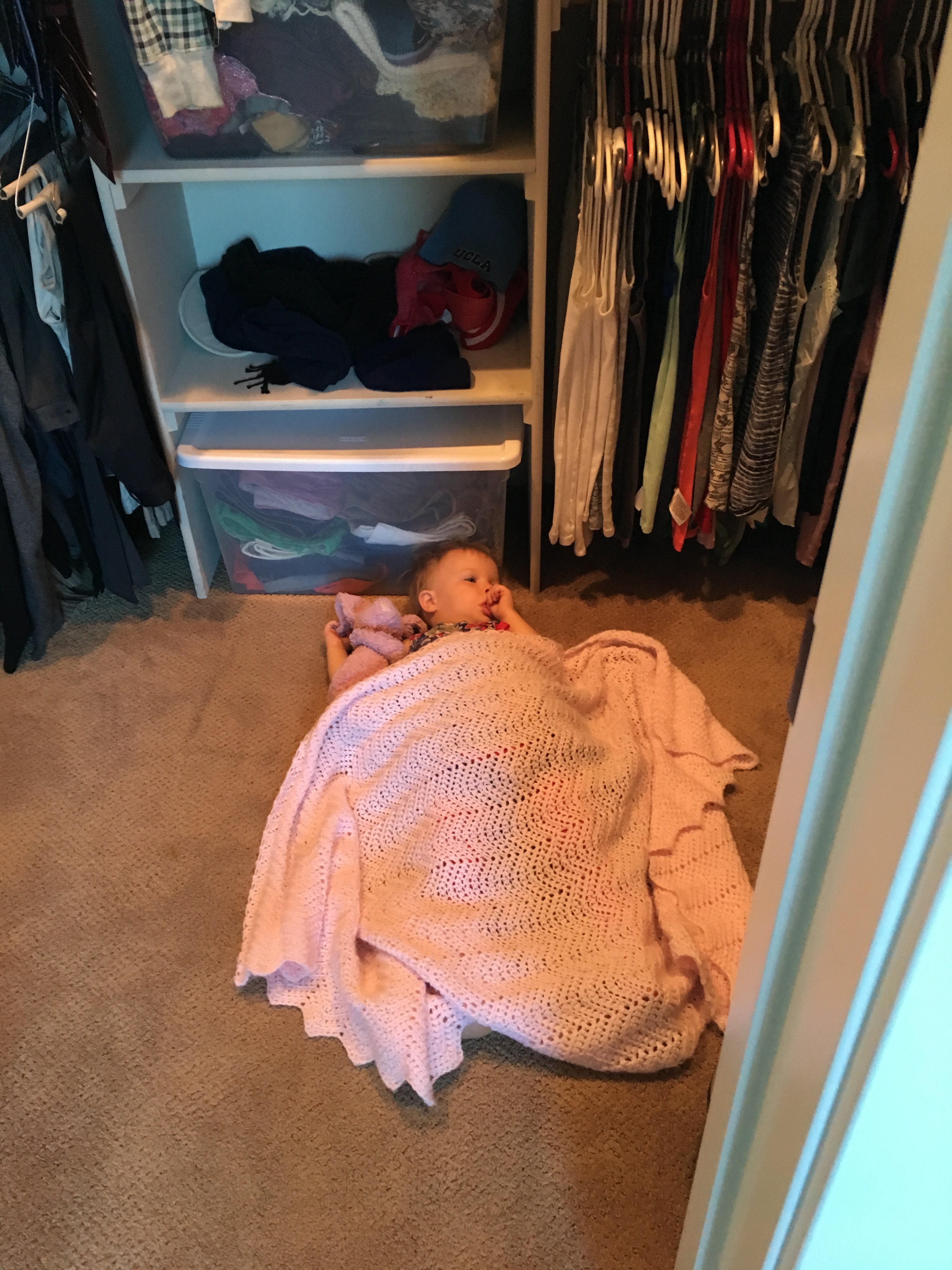 So this is now a thing.  Apparently.
I don't even care. Any way to shower in peace without kids fighting over toys is a win.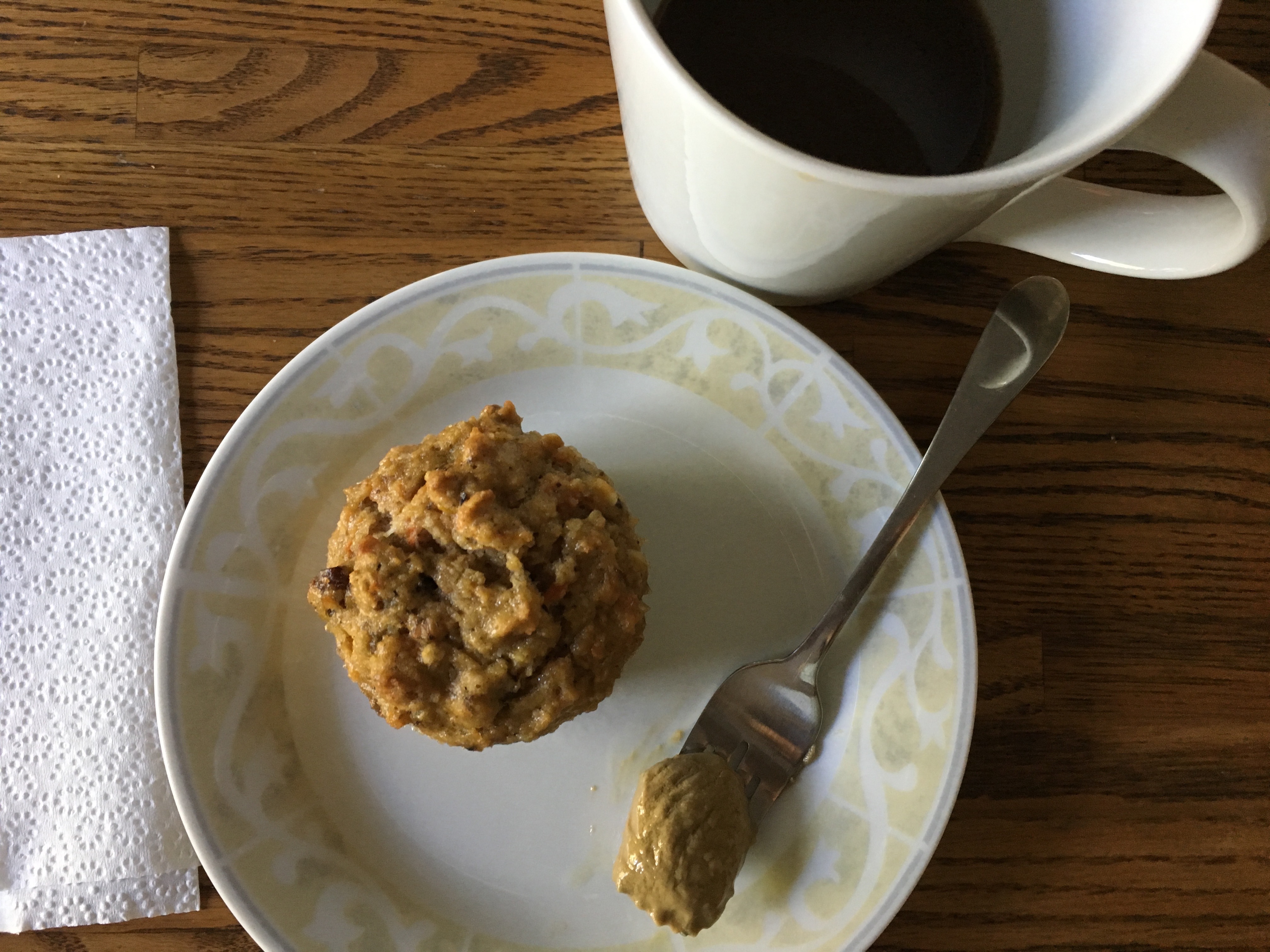 More muffin love.
This time with cashew butter.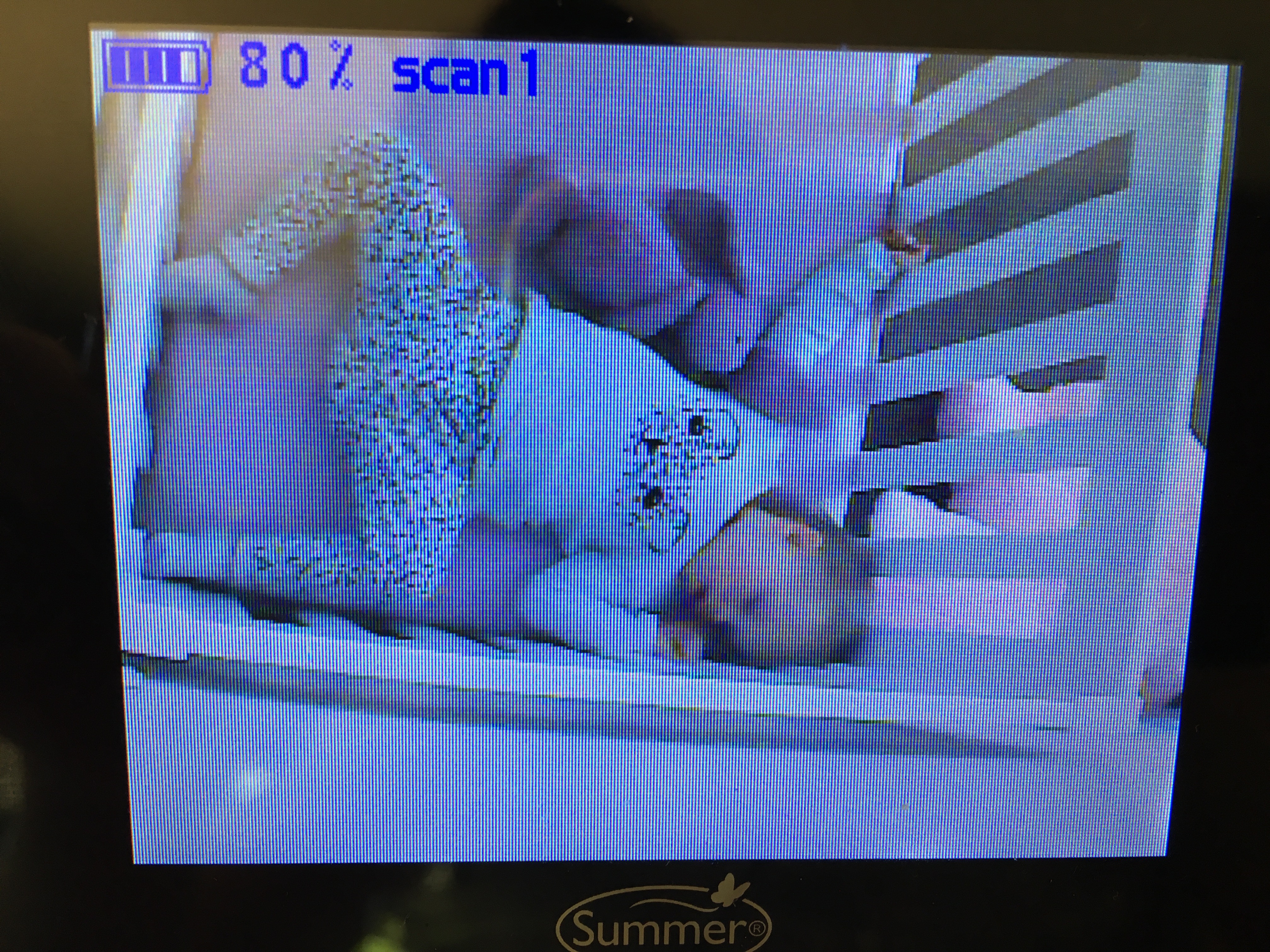 No lunch pics, but it was the usual fare.
Post nap play-doh fun.  How ridiculous that it's finally hot out and we are doing the same thing we did during the rainy months of winter.  They really wanted to play with play doh though, so whatever.
We had tee ball that afternoon and then after we went over to our friends' house to swim.  We grabbed Guadalajara take out on the way.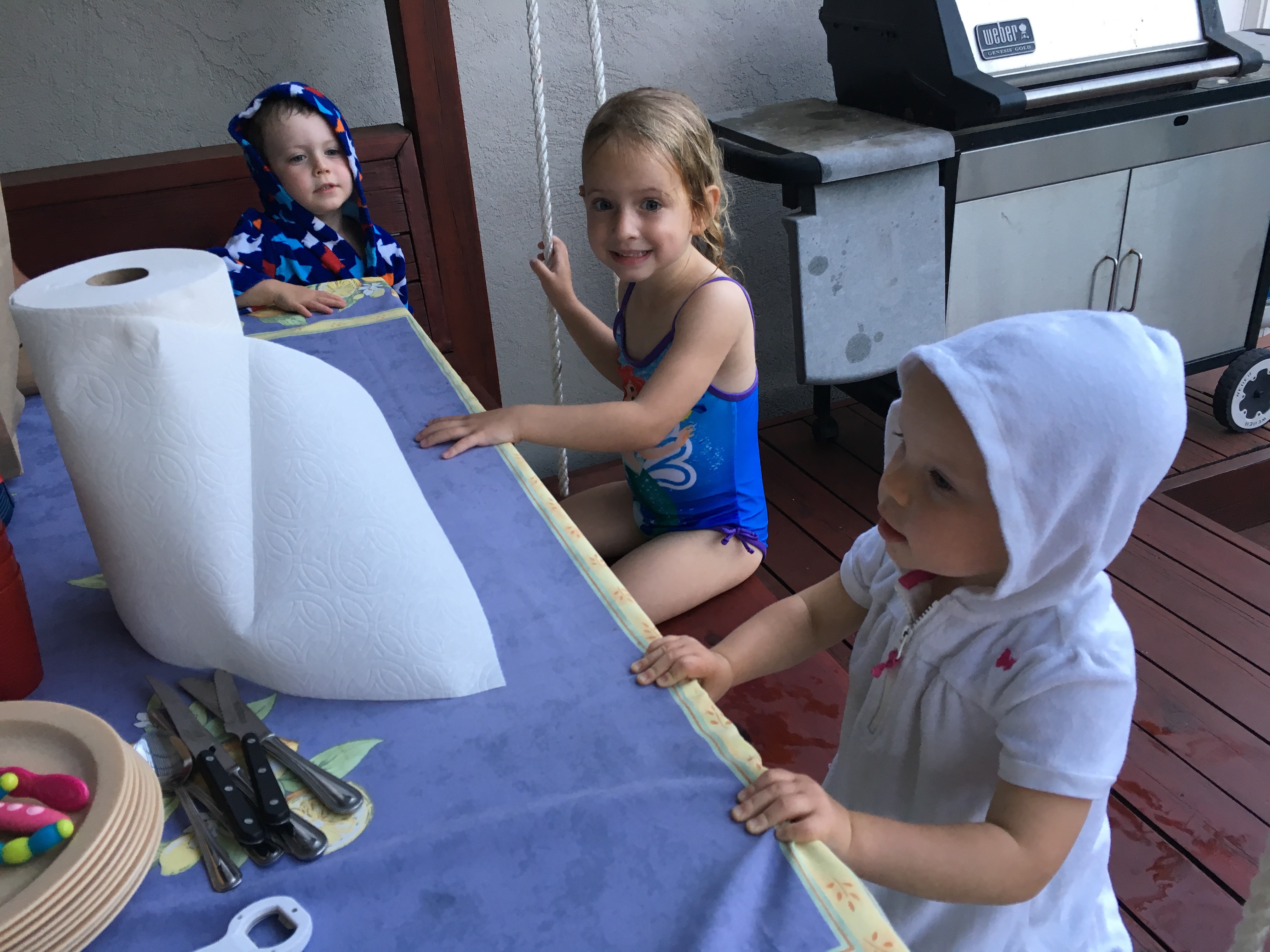 Summah time and the livins' easy.  While I'm not in love with the aggressive tee ball schedule for FOUR YEAR OLDS at least our friends are on our team so we can do fun stuff like this after the later games end.
I got nachos without cheese.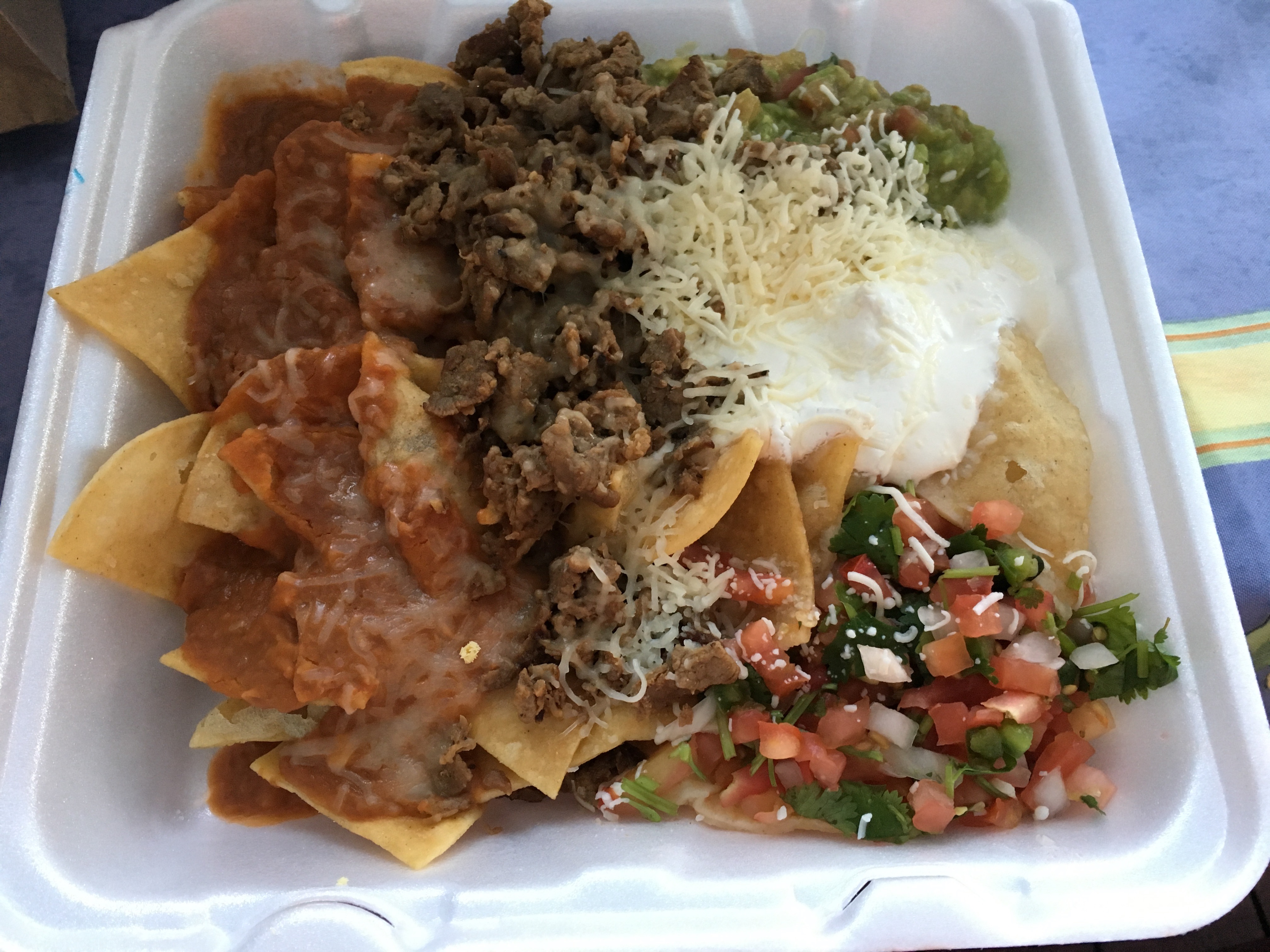 Which came like this.  Does that look like NO CHEESE to you!?!?!  I think not.
V was very pleased with the mistake and happily took all the cheesy bites for herself.
We got home on the late night, but as soon as V was down (P was still having quiet time in the toy room "until he got tired" – new technique that I don't want to jinx) I made dinner for the next night.  Now that P isn't napping I don't have much free time in the middle of the day to prep dinners, so I basically have to do as much as possible once they go to bed.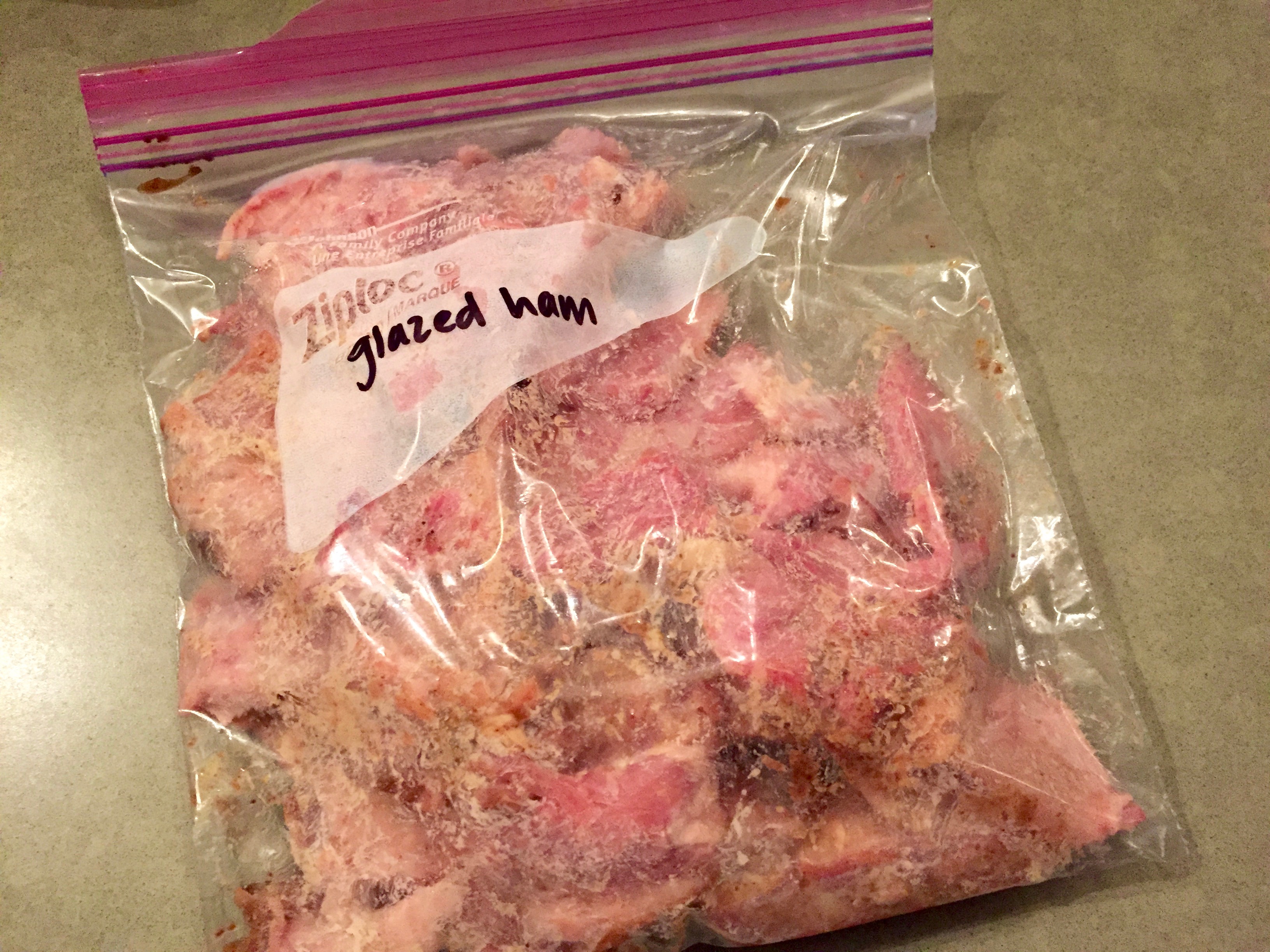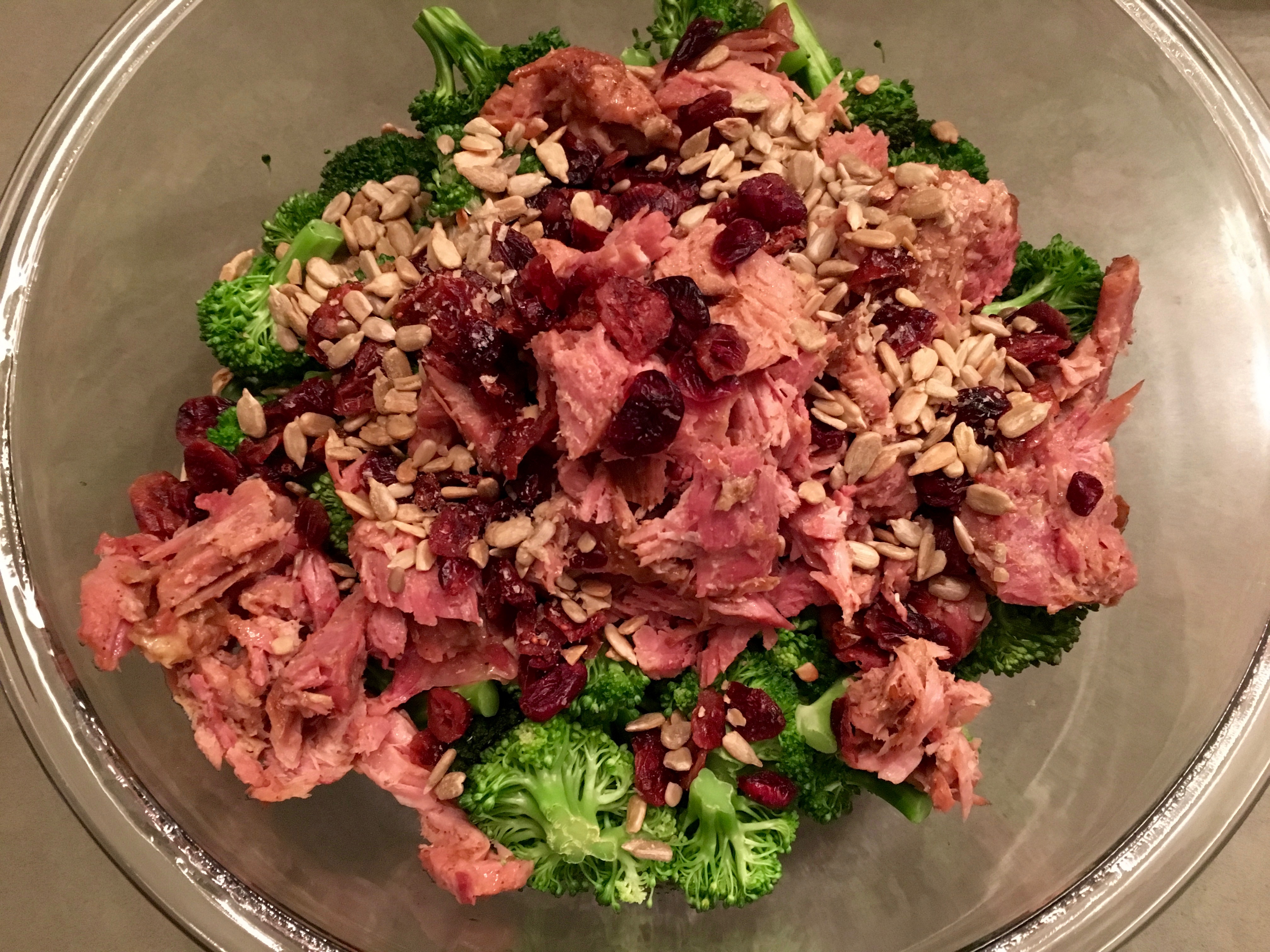 I pulled this leftover ham from the freezer the day before which I shredded and added to POUNDS of steamed broccoli along with dried cranz, sunflower seeds, and mayo.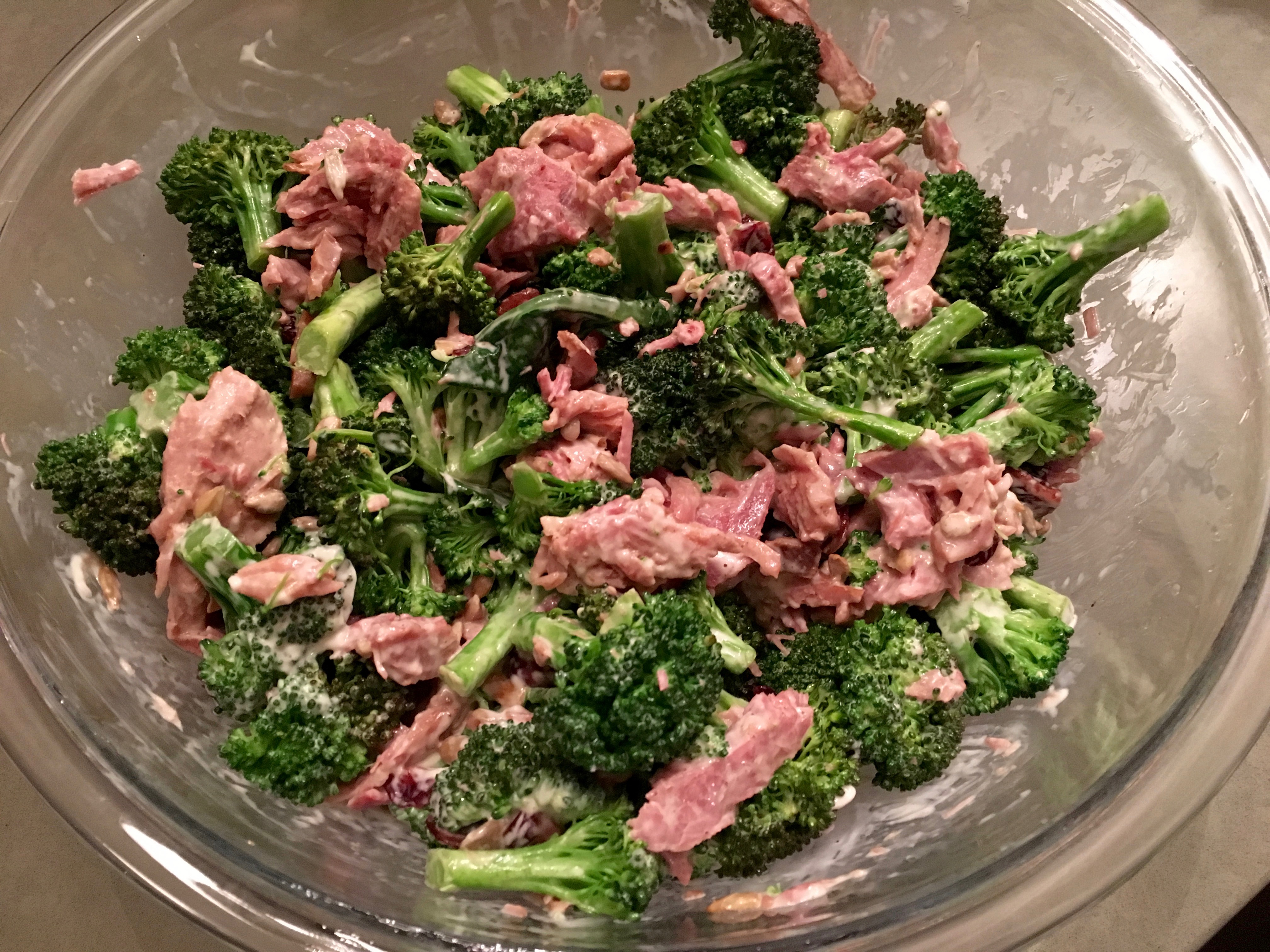 Lots of mayo based salads this week.  Oops!
No dessert this night because I was stuffed with nachos.
The next am I tried something new.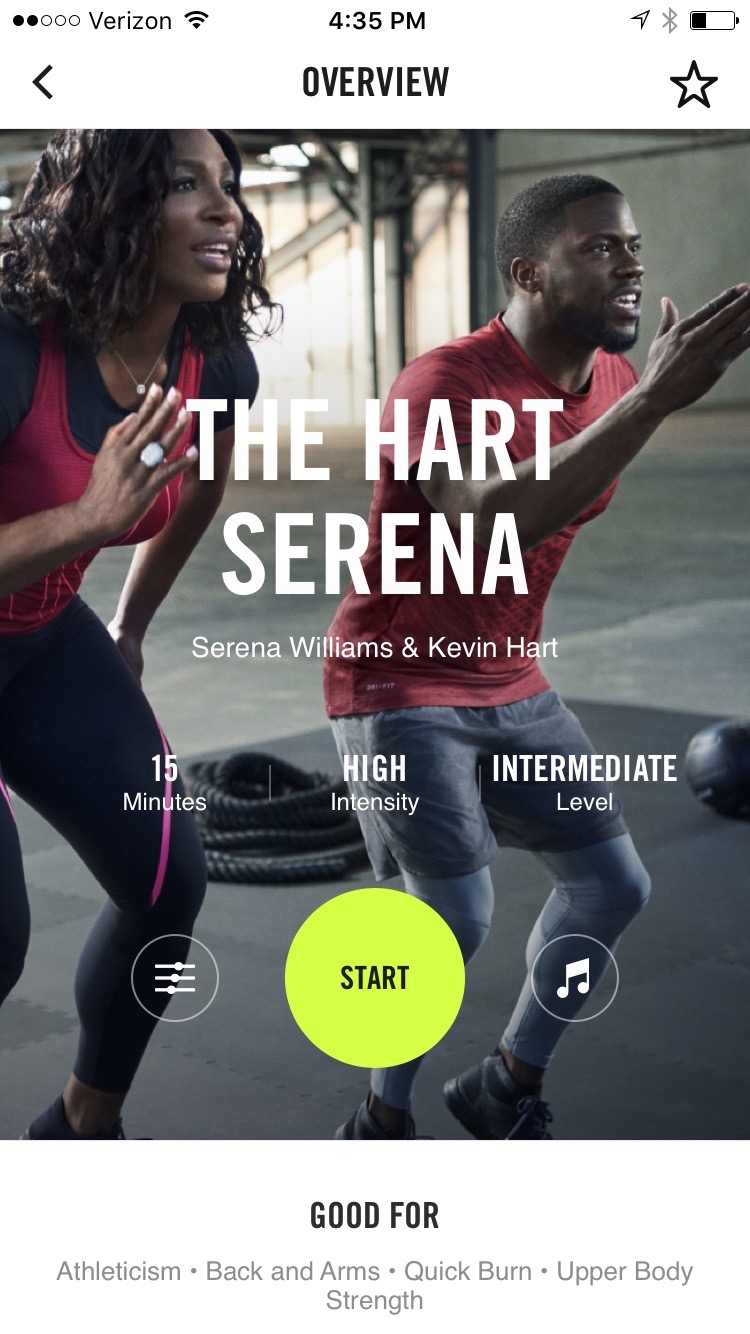 Very misleading nike.  This was a workout video of regular people NOT Serena or Kevin Hart.  It was still cool and I liked the format a lot, but was kinda bummed it wasn't with the peeps it was named after!
The app is free and has a ton of workouts which you can filter by time, ability, and goal (endurance, strength, etc).  I chose a quickie because I was biking to drop off P at school that day.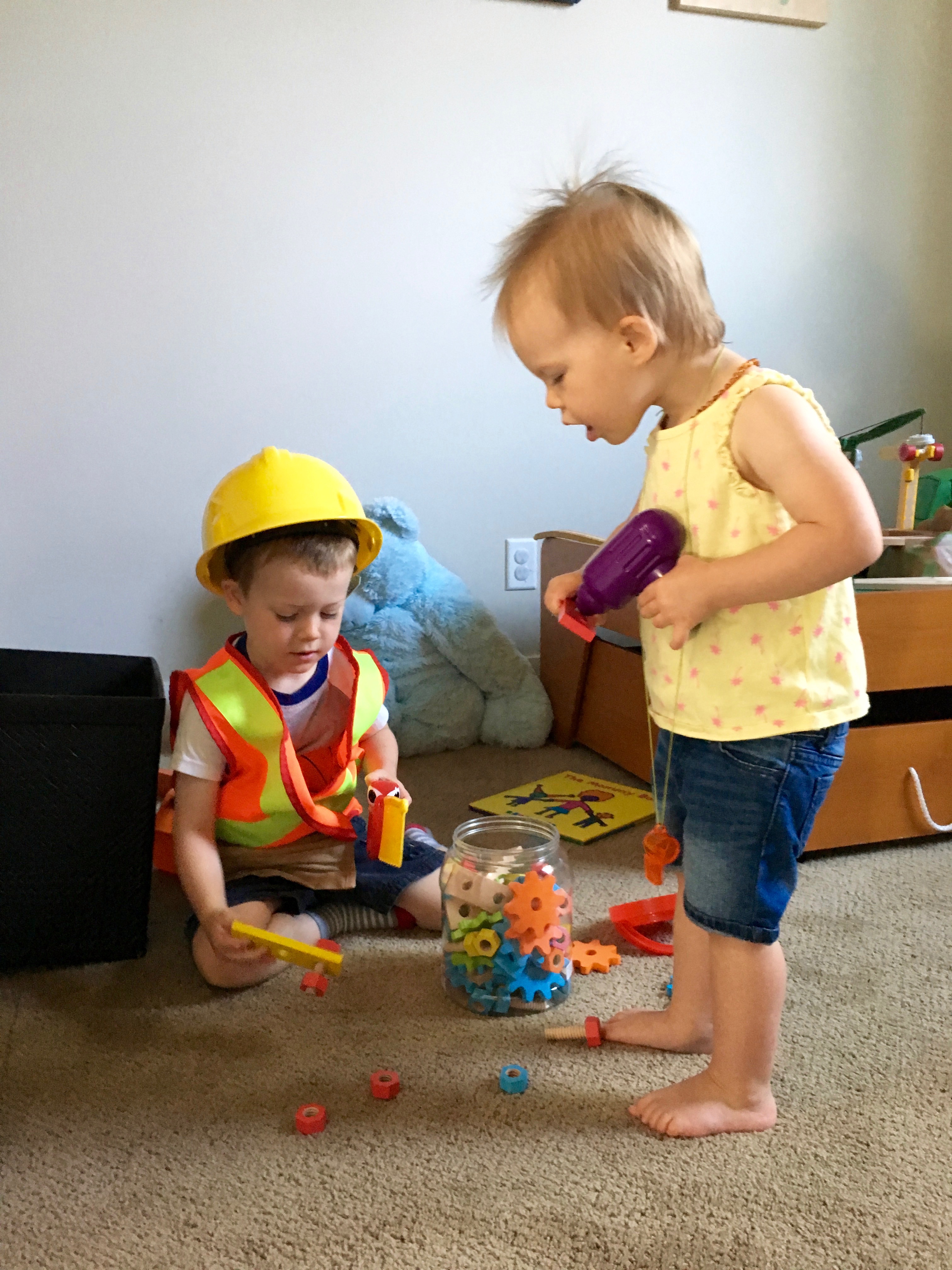 Pre breakfast construction.
I had coffee but waited to eat breakie until after my bike ride.  But when I went to load them into the chariot it had a flat tire!  Major bummer.  I tried to pump it up but it was the tube so I scrapped that and threw them in the car so we weren't late.  Since I was all dressed for a workout, I put V in the BOB after drop off and knocked out a quick 20 minute run around the neighborhood. It was getting HOT though so I am glad I squeezed it in.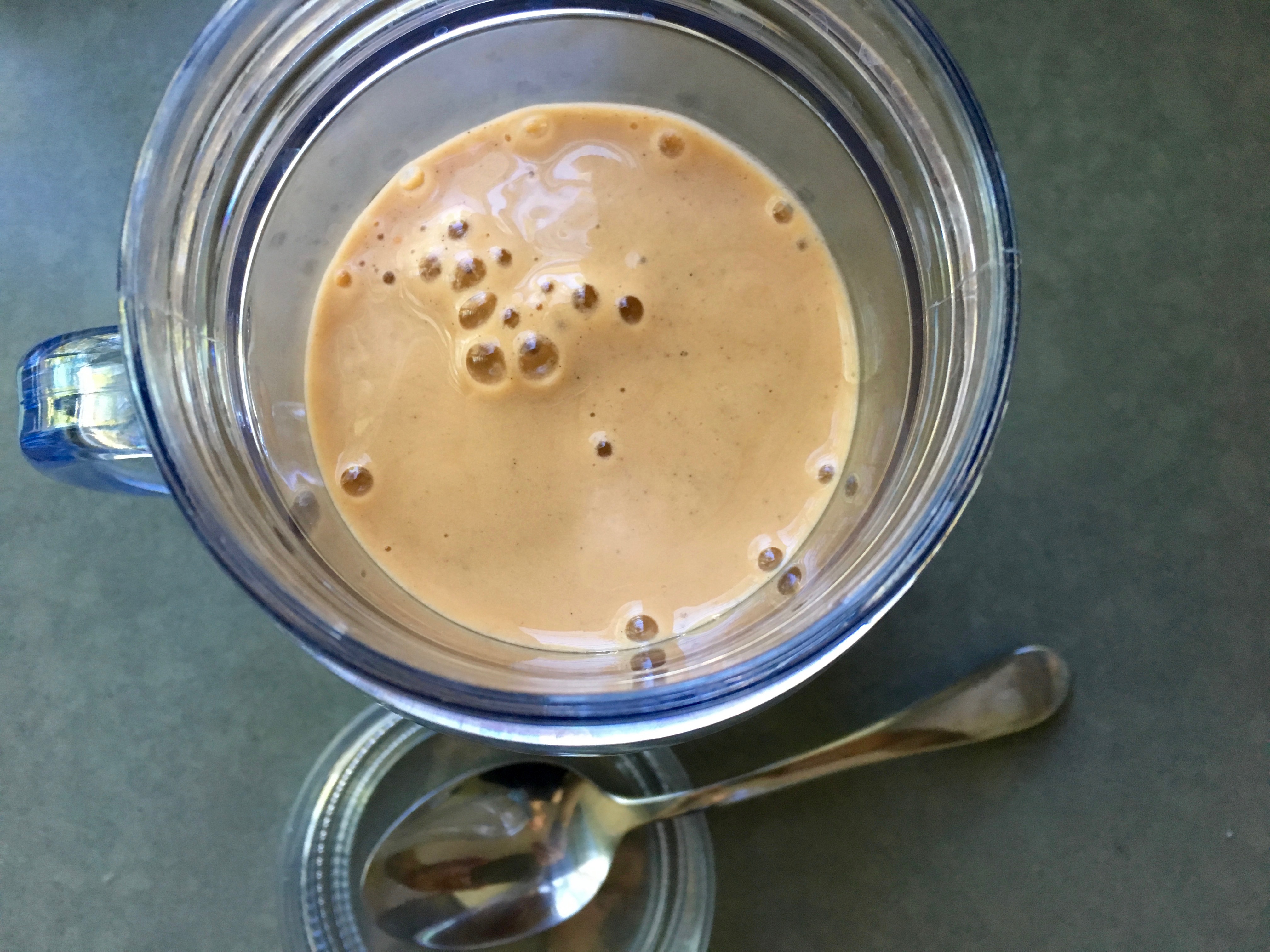 Post run smoothie was soooo refreshing.
This may be the best smoothie I've made to date. And it wasn't chocolate based!!!
You guys have to try this carrot cake smoothie:
1 cup fresh carrot juice*
1/4 cup raw cashews
1/2 tsp vanilla
3-4 pitted dates (depending on size)
1/4 cup liquid (I used almond milk but water would work)
1 frozen banana
3 ice cubes
1 tbsp collagen
[optional – swap 1-2 tbsp vanilla protein powder for cashews and vanilla]
*I had made some earlier when I was shredding carrots for my carrot muffins, but you can buy fresh carrot juice all over these days – including most natural grocers and TJs.
I made one with vanilla protein powder but tried another version with cashews for V.  Both were good but I think I liked the cashew version better.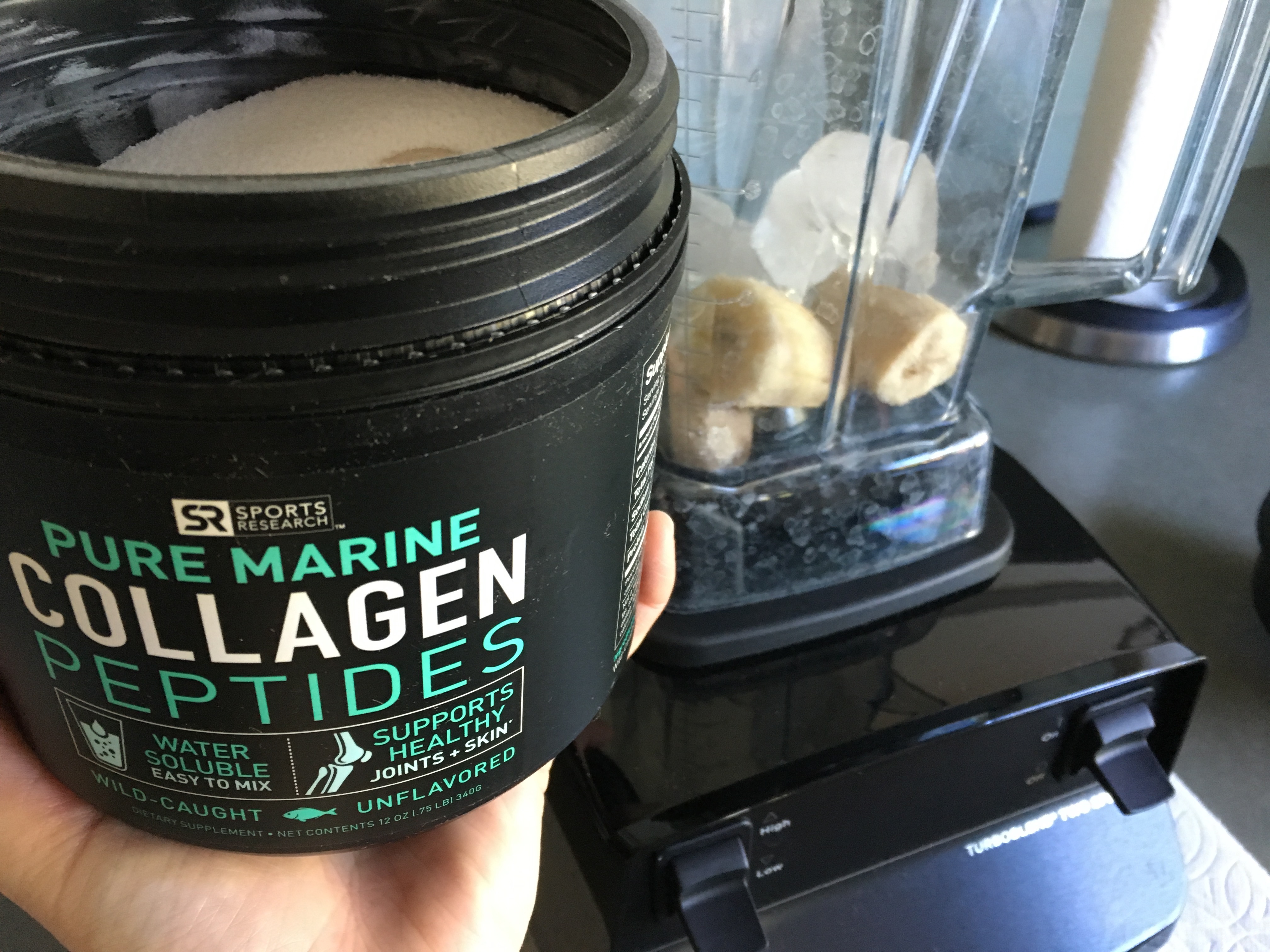 Ok, so collagen peptide supplementation is new to me, but I've been interested in it for a while because obviously I have GI issues and it's making waves in the world of gut healing.
This one (above), by Sports Research, is from wild caught marine and blended into my smoothie beautifully.  For the science peeps, here are some articles:
L-glutamine supplementation improves small intestinal architecture; PloS One, 2014: http://www.ncbi.nlm.nih.gov/pubmed/25368996
Possible links between intestinal permeability and food processing; a potential therapeutic niche for glutamine; Clinics (Sao Paulo), 2010: http://www.ncbi.nlm.nih.gov/pubmed/20613941
Worth a look if you're interested.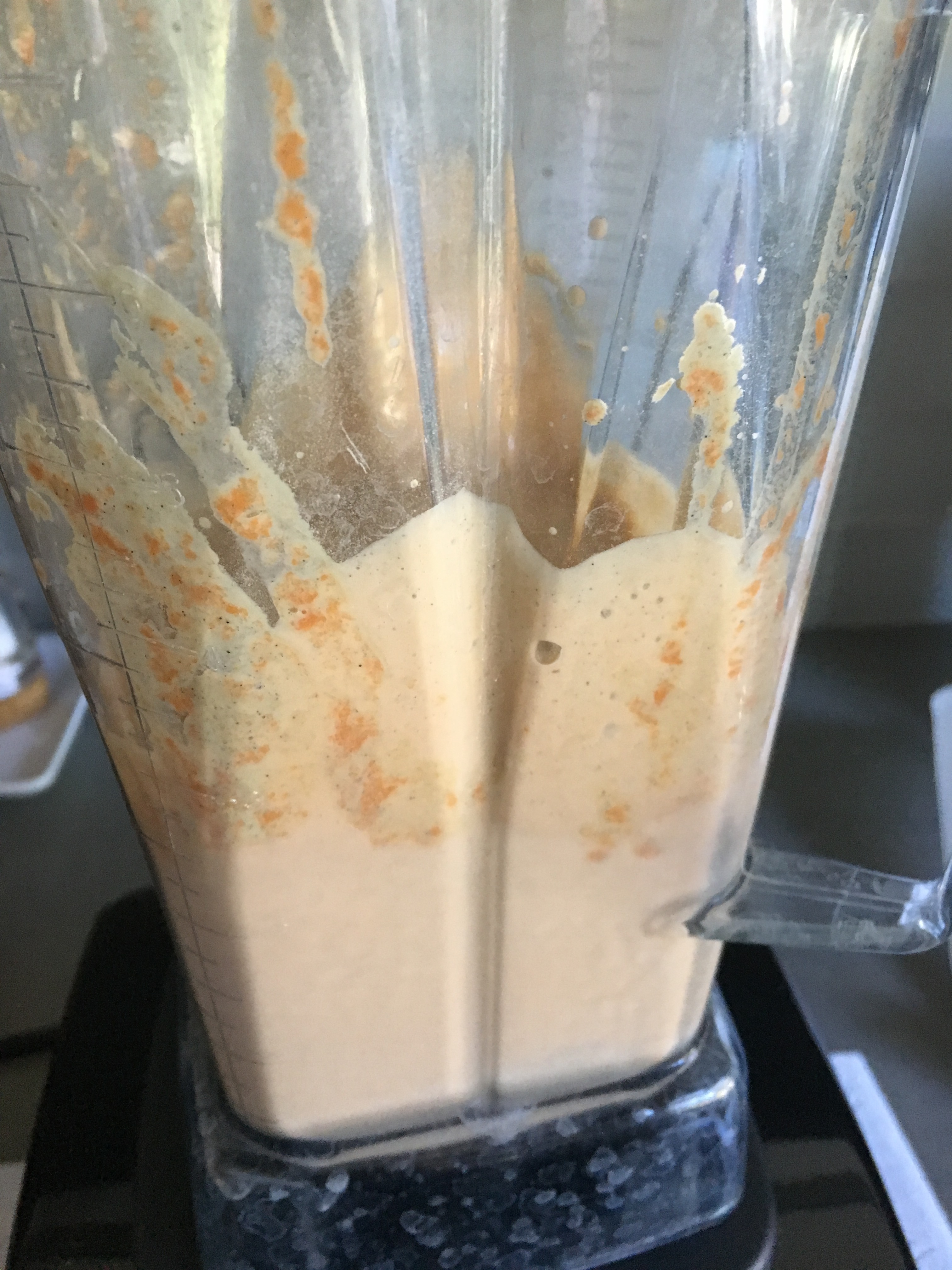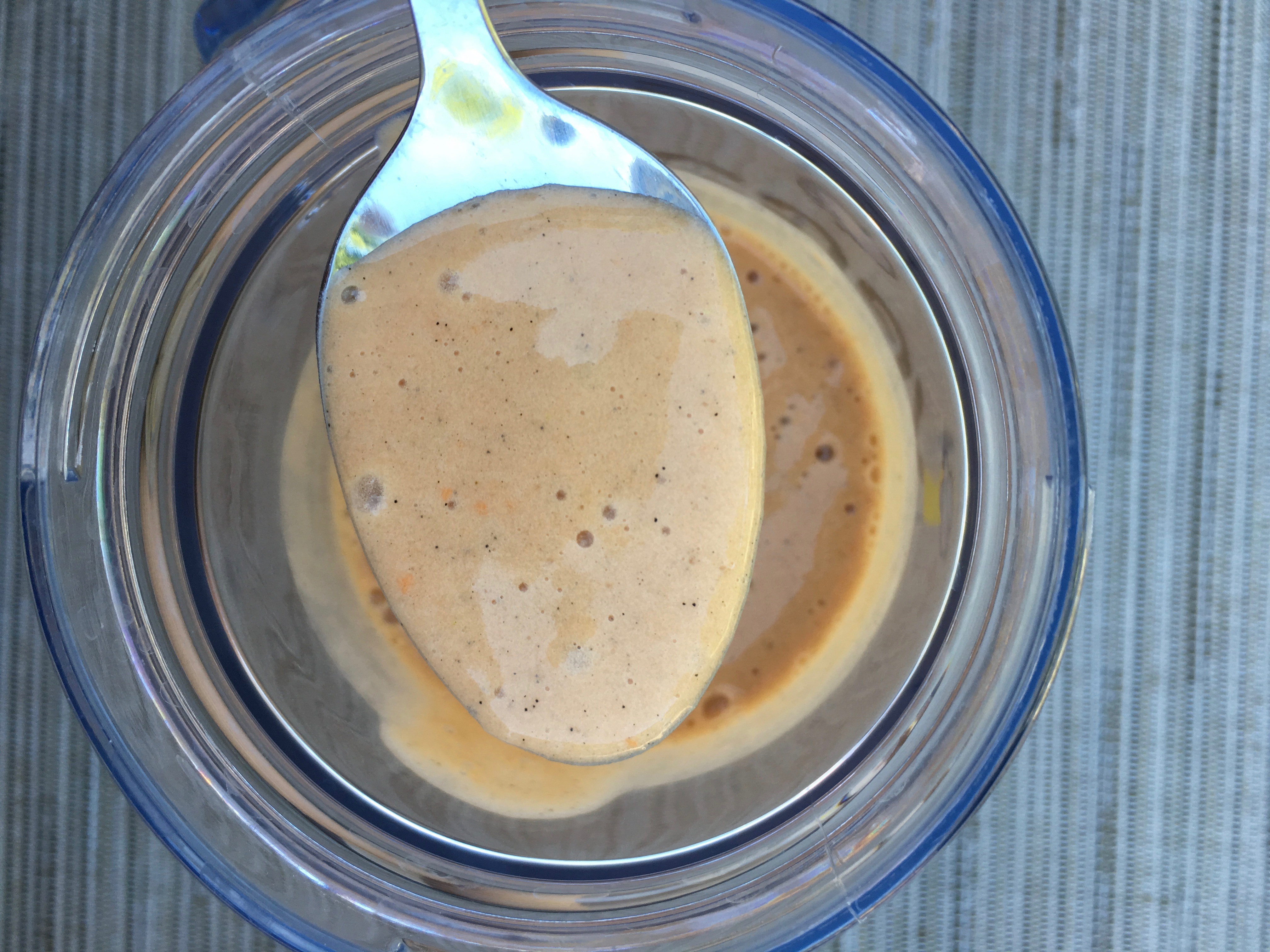 This was SO GOOD!!!
Look at those little vanilla and date bits, mmmmm.
We enjoyed ours together in the yard before my friend texted me asking if I wanted to go pick strawberries.  Which I did.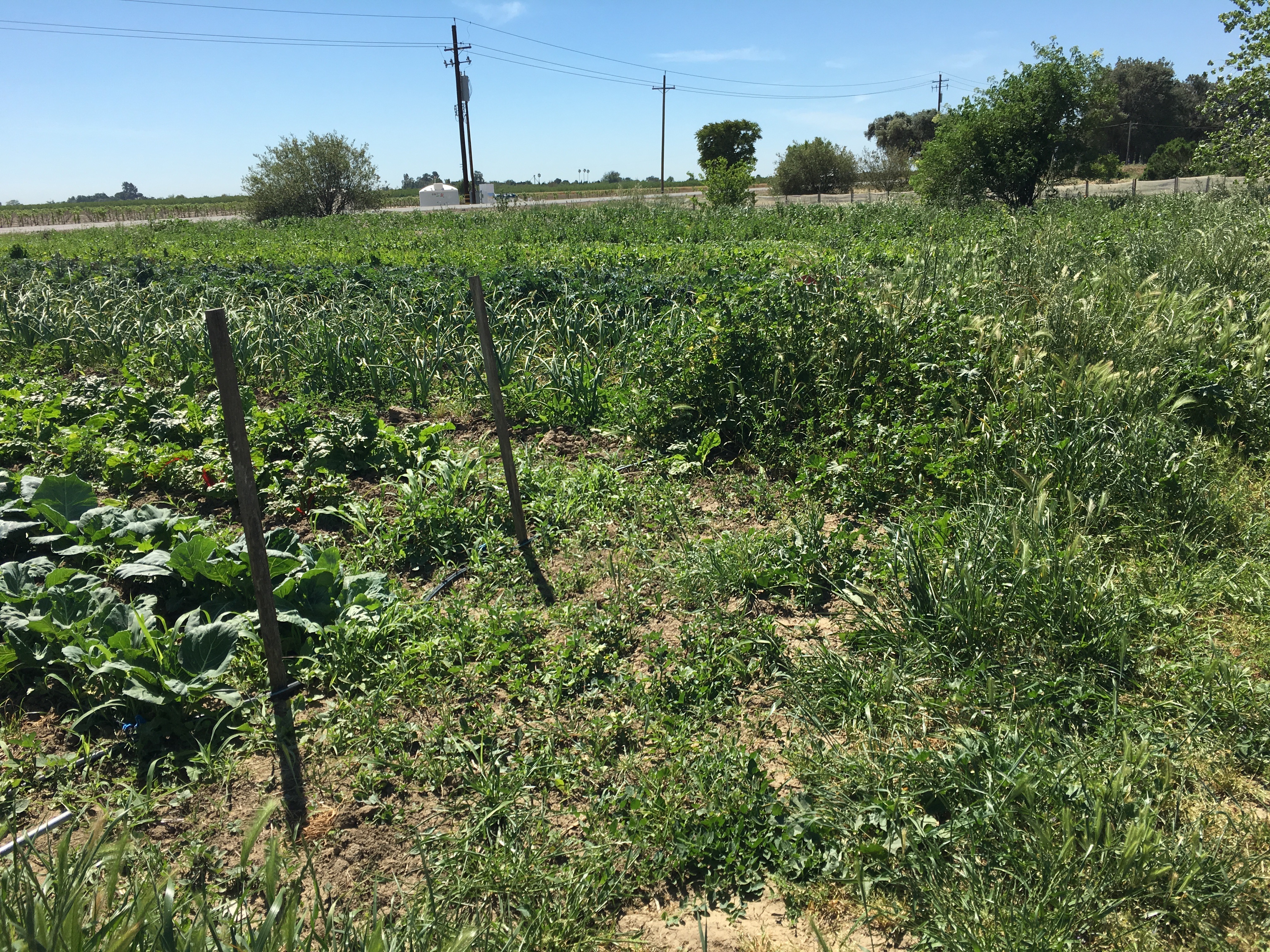 I missed last year at Pacific Star Gardens, but am glad we made it back this year before all the berries got picked over.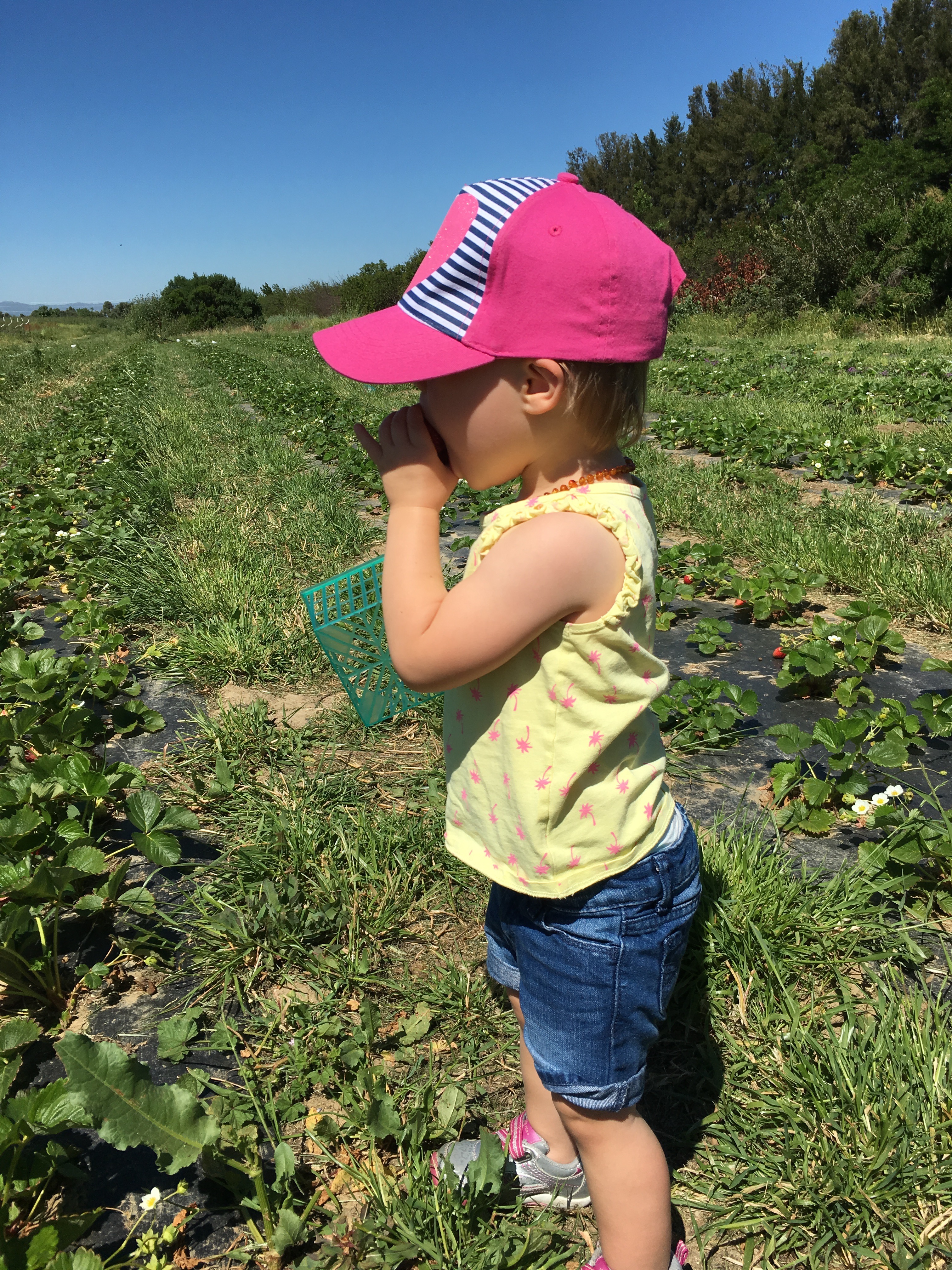 We made it home with ZERO.  Belly full of berries like little Sal.
We got P at school on the way home and ate lunch and played until nap time.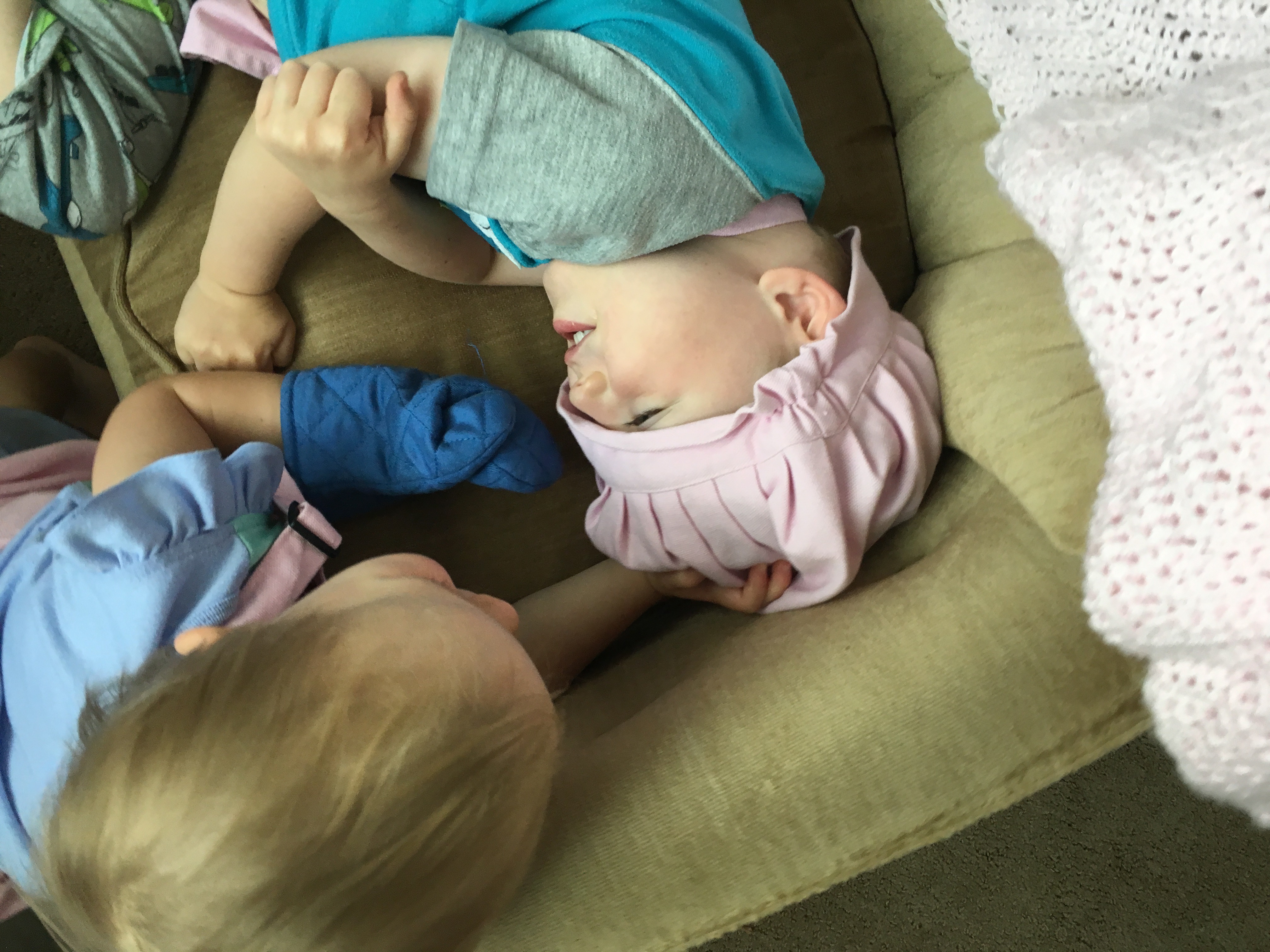 Well, nap time for one of them.
I don't have pics from the afternoon, but we skipped market and went to our friends' house again for more swimming. Can't get enough of these hot days!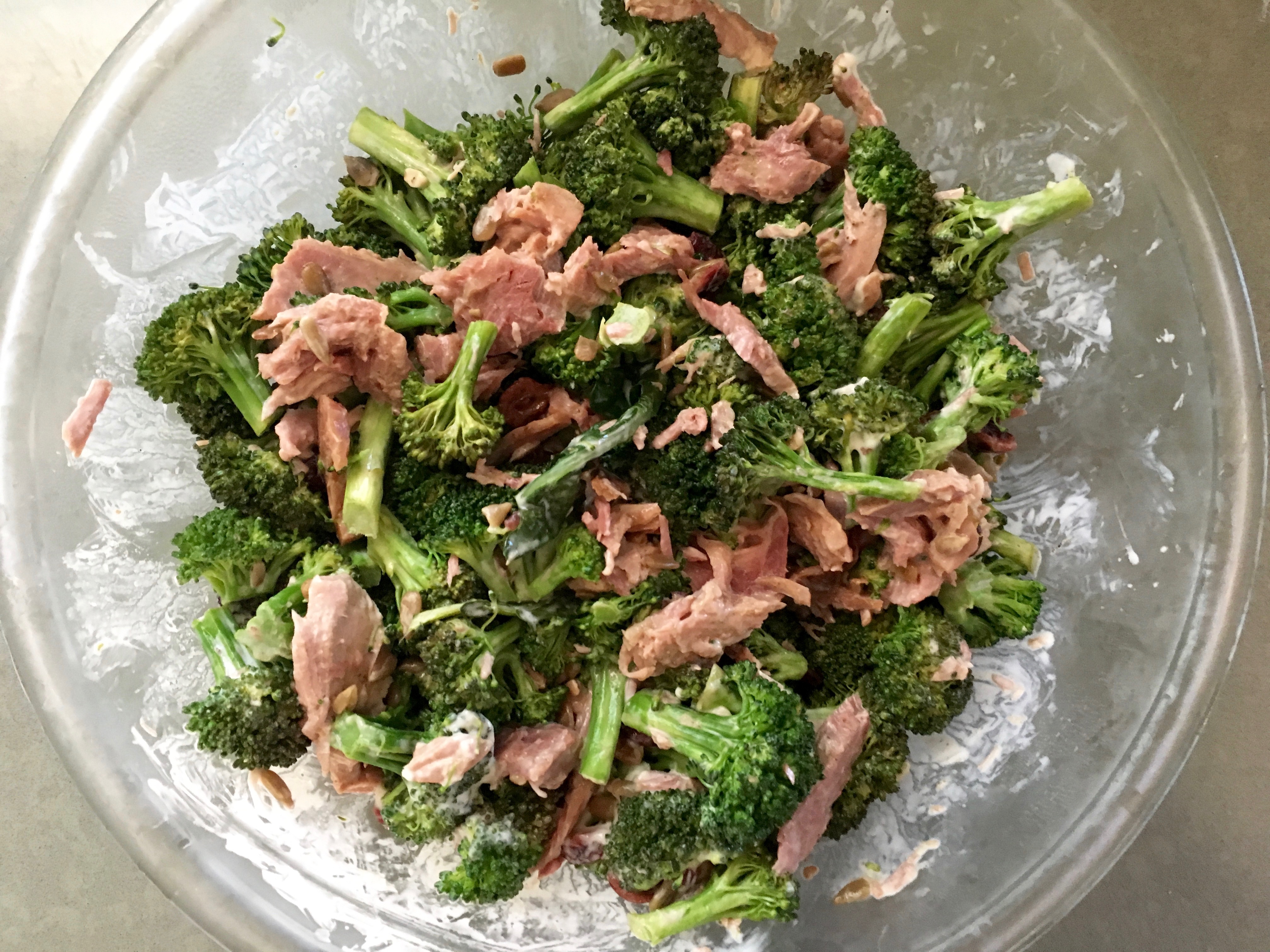 Good thing dinner was already done when we got home. 🙂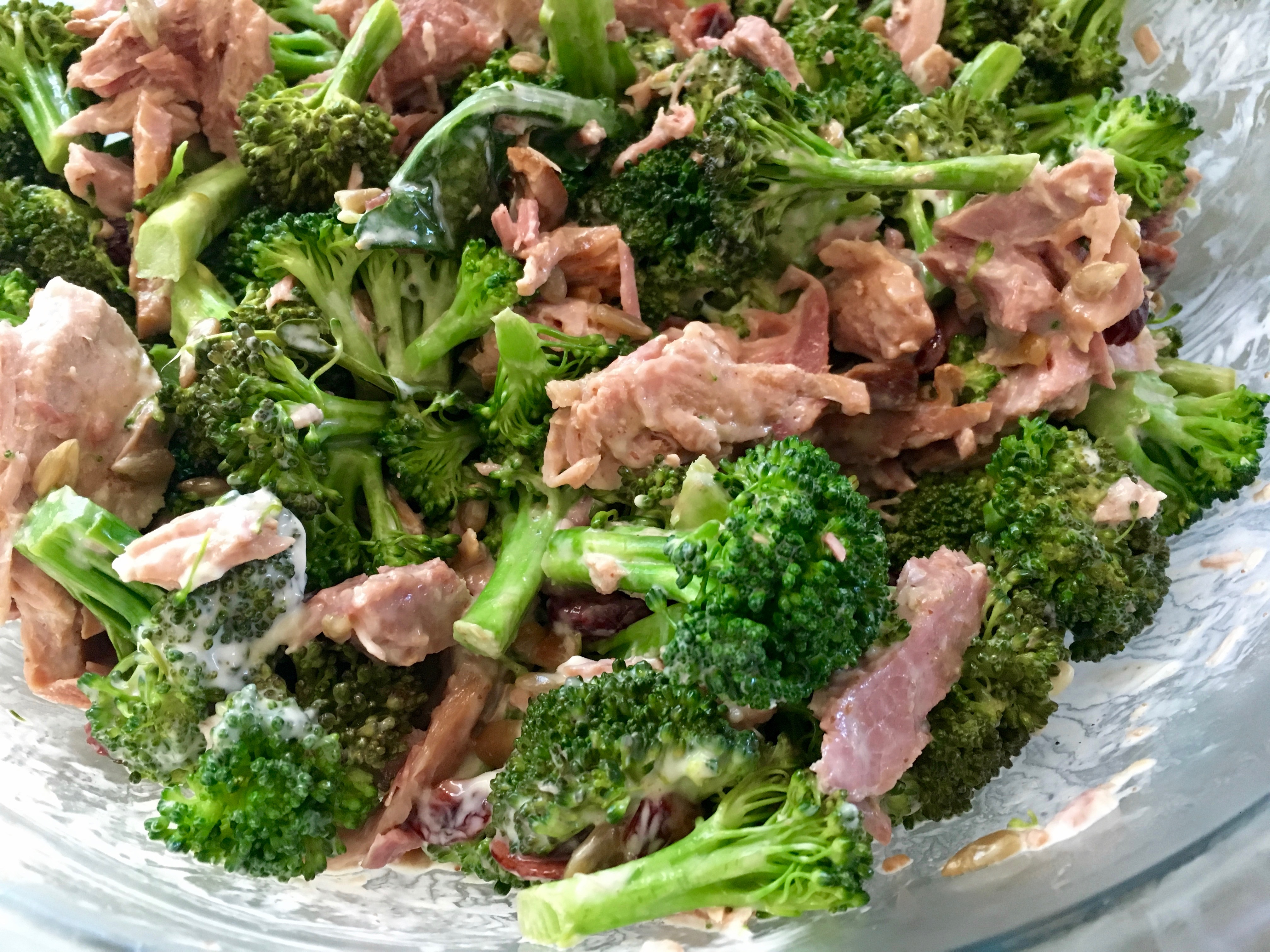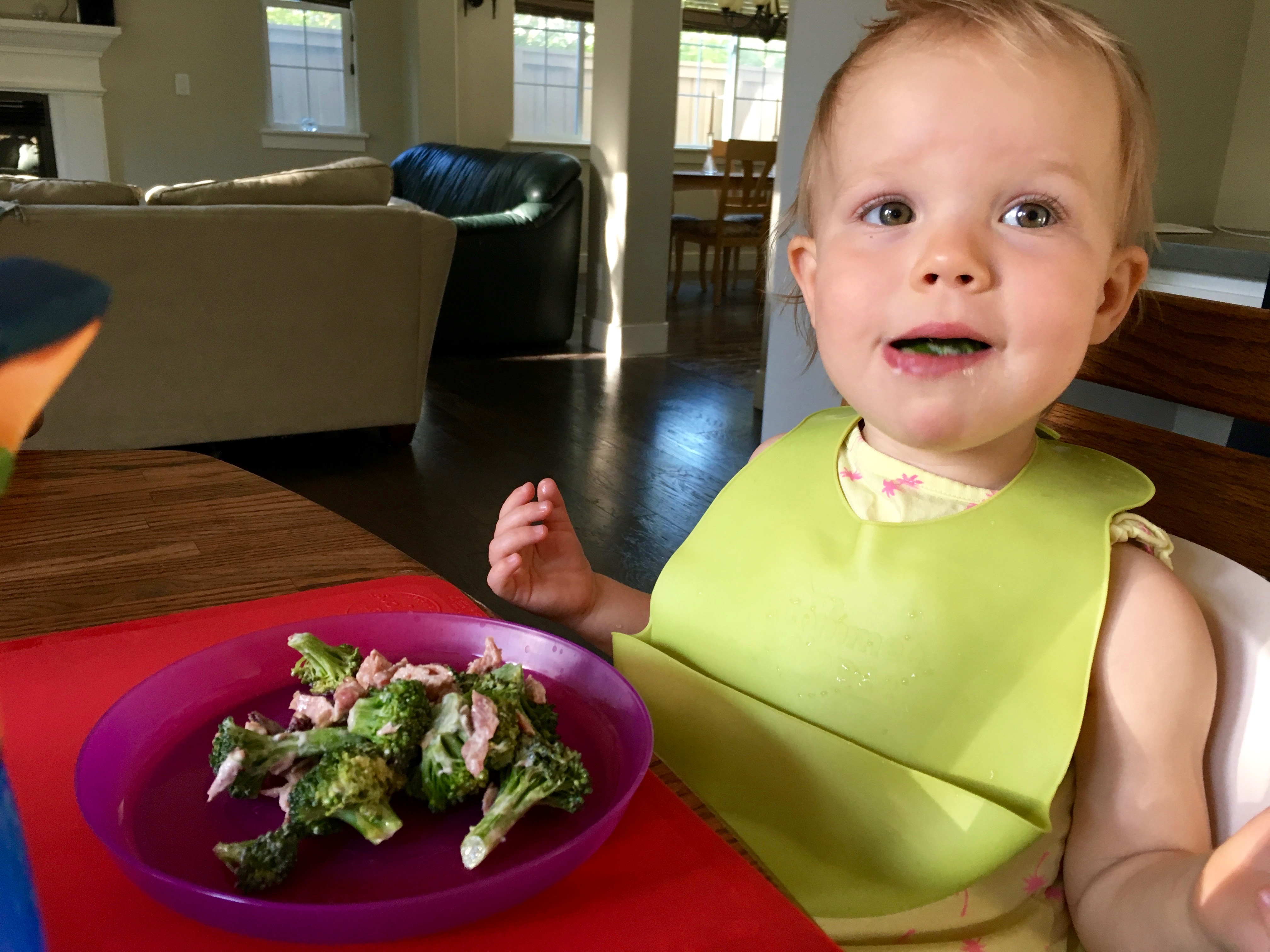 My kids adore broccoli so this meal was an easy win.
I modeled it after a pretty well known broccoli bacon salad just subbing ham since I had a bunch already from Easter.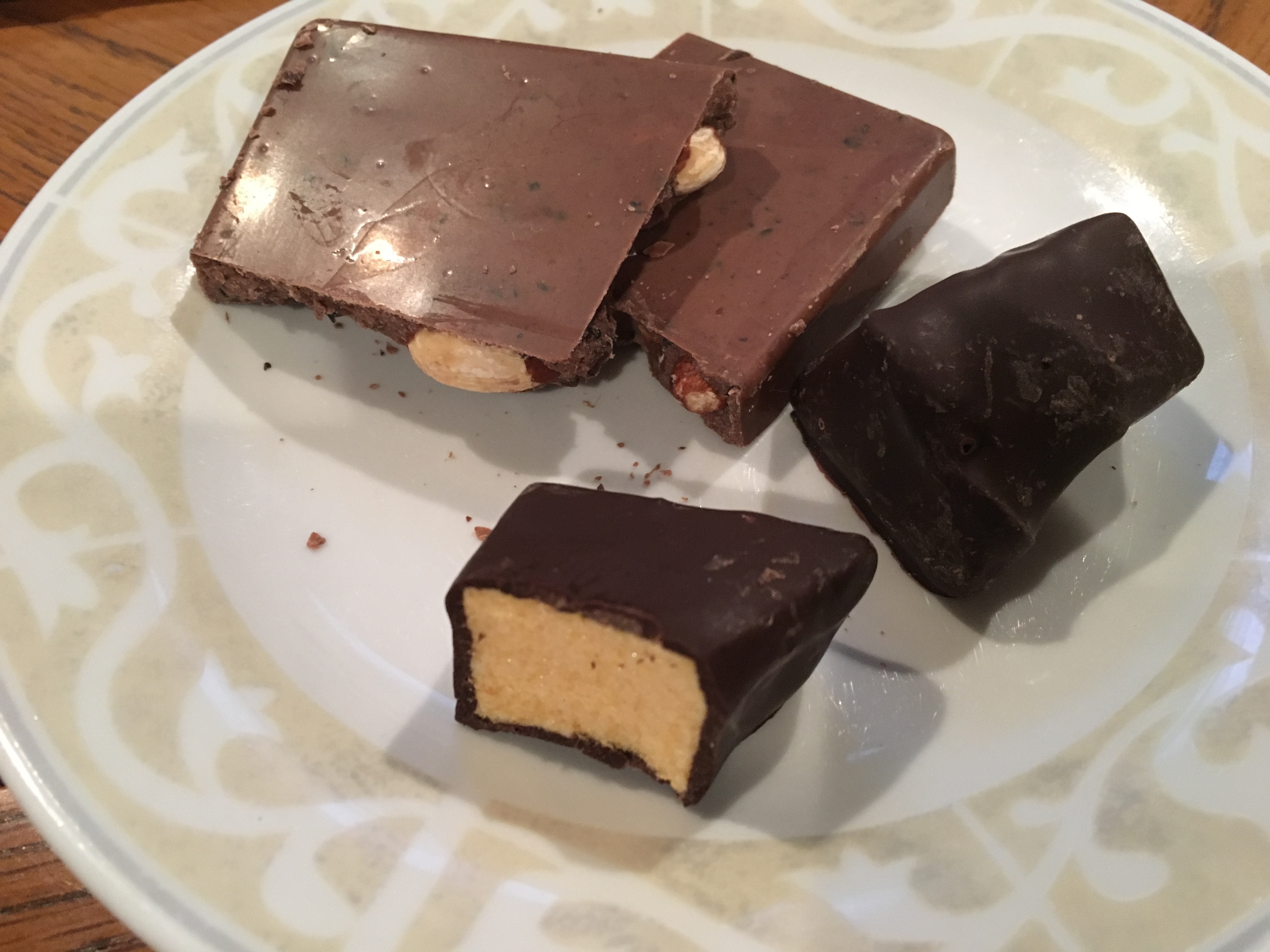 Aaaaand dessert.  Because one day off is plenty.  I had a second round too.  I broguht home peanut M&M's from my sister's shower in so cal, and they are the death of me.  Every time I go in the pantry I sneak a few.  This is the problem with having to be stealth with peanuts in the house.