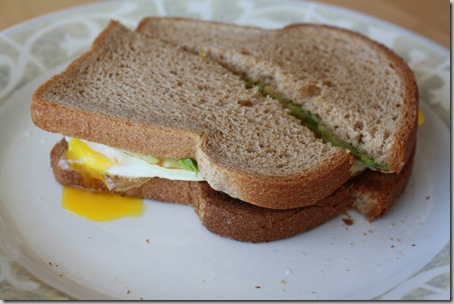 Nowadays I tend to post my more creative recipes as opposed to my thrown together quick plates.  But every time I show a random meal that I have mindlessly made up I get requests for them to continue.  I guess people just want simple.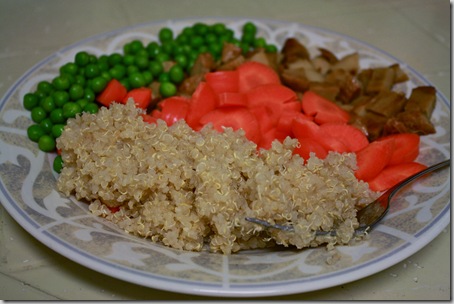 Here is simple: quinoa, carrots, peas, and seitan. 
Prep: Bulk quinoa from the rice cooker.  Frozen peas.  Log seitan made before the work week starts. 
So the only thing I had to do when I got home was chop (horse carrots and seitan) and scoop things onto my plate.  It doesn't get more basic than that.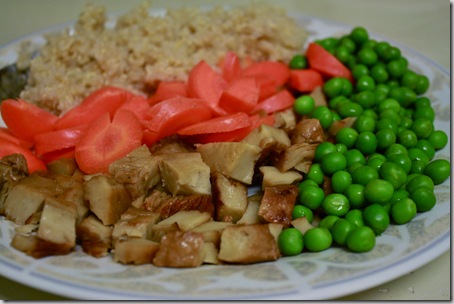 If there are leftovers, I just throw them all together since I know I'll eat them that way anyway.  In this case I added the extra peas and carrots to a tupperware with steamed sweet potatoes. 
When I'm ready to dig in I can just add what I want to the veggies to make it into the meal I'm craving…faux cheese sauce for a homey dish, Asian peanut tofu or curry lentils for a cultural touch.  Or plain old seitan for simplicity's sake.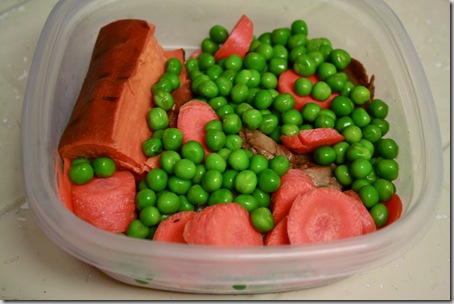 You know what else is simple?  The sandwich.
Assess what's on hand and then slap it between two pieces of bread.  It's that easy.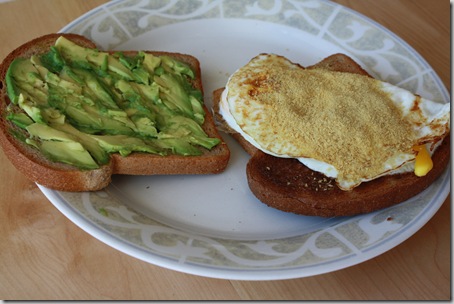 Avocado + egg + nutritional yeast = done and done.
Some days I go with eggs, some days I go with tempeh bacon.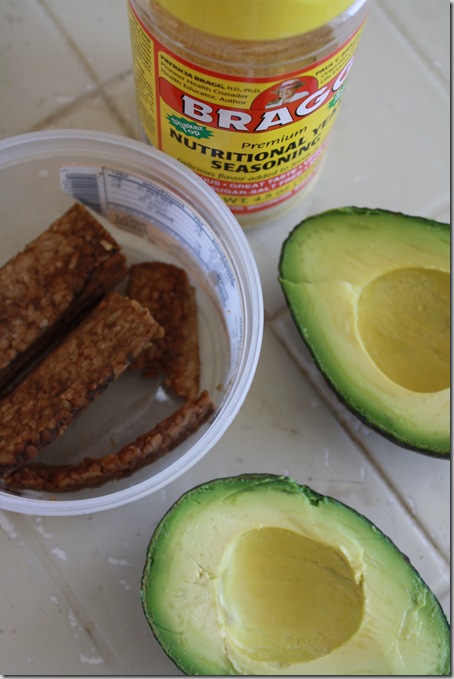 And if you can't find a good GF bread, there's an even easier option.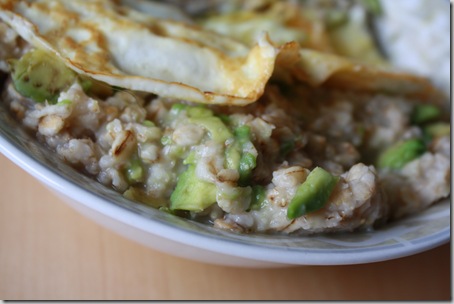 Which is adding it to oats or quinoa.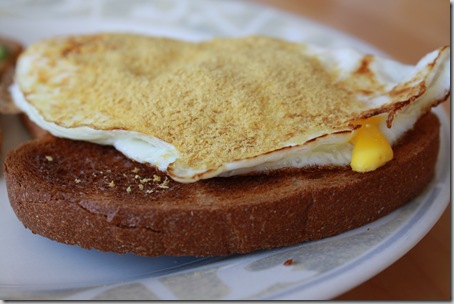 Open faced sammies work too.  I think we all can agree that avocado toast is one of nature's finest gifts.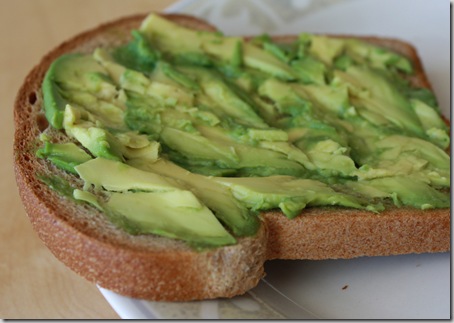 It all comes down to which is more enjoyable to eat, which for me is actually the big bowl of oats.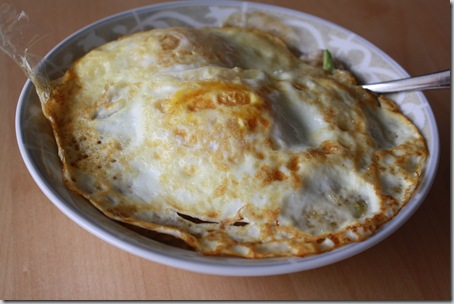 So even though I tout sandwiches as great on-the-go options (due to their portability and the speed with which they can be consumed) they actually create quite the dilemma.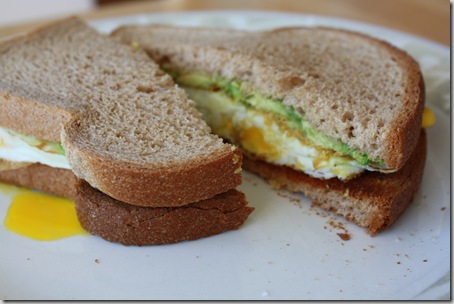 Fast fridge-to-plate meals – love.
Quick hand-to-mouth plates – hate.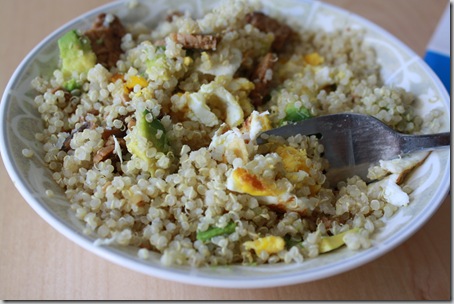 I like the actual act of eating so the longer it takes me, the happier I am.  Hence the whole grain appreciation.  Slow and steady bites. 
A few more…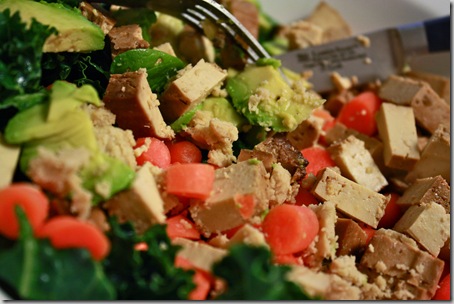 Salad with tofu, peanuts, avocado, and carrots.
Prep: Pre-wash, de-stem, and rip up kale to store in tupperware.  Bake tofu.  Make basic salad dressing.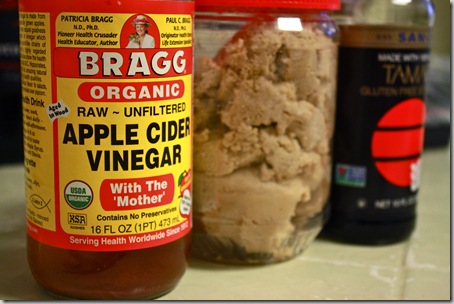 Apple cider vinegar, home-made peanut butter, & soy sauce are super simple dressing ingredients for any Asian-esque salad. 
Then chop and combine veggies and protein and serve on a bed of lettuce.  I used a spinach and kale blend for these salads. 
The next day I made the same thing but gave it a twist by adding quinoa.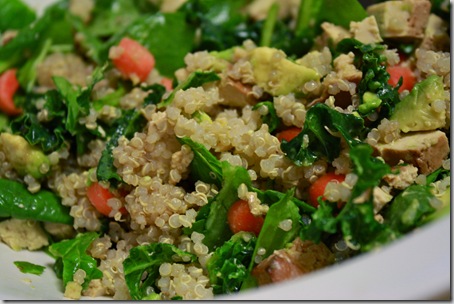 Last, but not least, don't forget about frozen stir-fry mixes!
Prep:  Bulk rice in rice cooker (or any grain). Thaw veggie mix. 
Add stir-fry blend to a skillet with soy sauce/tamari, ginger powder, and roasted peanuts.  Serve over rice. 
Simple as that.
Extra tips:
make casseroles in huge portions and freeze the leftovers in meal sized portions
get a rice cooker or crock pot to pre-cook grains in bulk (or beans/lentils)
keep freezer stocked with frozen veggies
keep pantry stocked with canned beans & soups
use beans for a quick and simple protein in any dish
use soup as a sauce for pasta
if you think something is going to go bad before you can finish it just freeze it (I do this with baked goods, bananas, soups, squash puree, etc.)