If tea drinking were an Olympic Sport, I'd have broken Michael Phelps' medal record long ago.
So when readers ask about my favorite teas, it's hard to answer in anything other than a full post.  So here's the deal.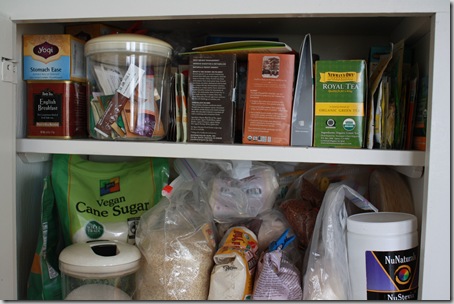 Fact: I drink a lot of tea.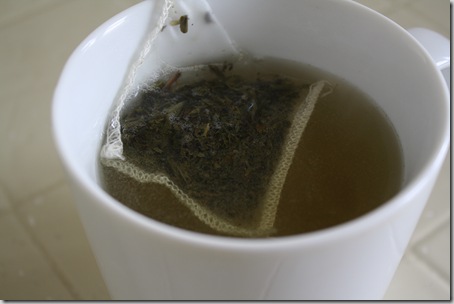 Connoisseur that I am, I go through my fair share of newbies on a regular basis.  There are just so friggin' many, it would be a shame to miss out on what could be my tea next obsession due to a lack of taste testing.  And yet, there's nothing worse than buying a box of 20 teabags only to try one and immediately realize it's not that great.  As a result, my tea rotation is a delicate balance between my favorites and my firsts. 
But if there's one thing that is certain, it's my satisfaction with my repeat buys.  For me to purchase the same kind of tea over and over again means I've found a real winner.
The way I see it, I know teas the way Lindsay Lohan knows rehab facilities. 
Chai tea is my #1 love.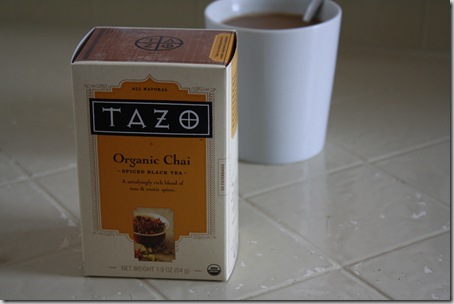 Tazo is the best in this category.  Their Chai tea is spicy but subtle enough to taste all the other flavors too.  For the record, their decaf variety isn't quite as good.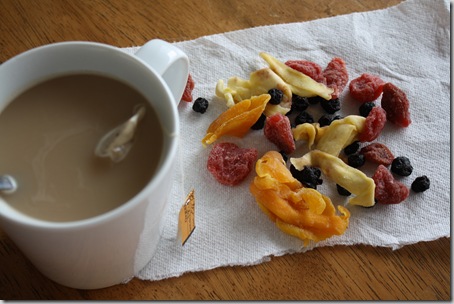 Celestial Seasonings used to be a close runner up.  They have a few chai flavors including Honey Vanilla Chai and Vanilla Chai Spice (plus a decaf one).  But I am boycotting the brand ever since I watched The Cove and discovered they are a SeaWorld sponsor.  I don't do these companies anymore.  It's sad to lose a delicious tea that I used to buy on a weekly basis, but I just can't do it.  My $ may not make a difference in the company's revenue, but it makes a difference to me.  Anyway.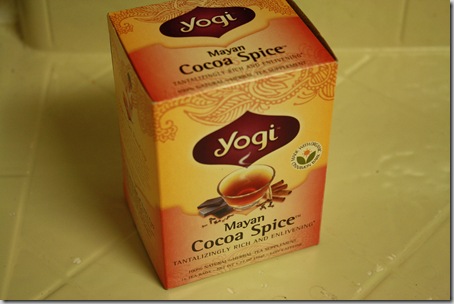 Yogi makes a decent alternative in Mayan Cocoa Spice.  It's definitely rich and bold, but it's not overly spicy.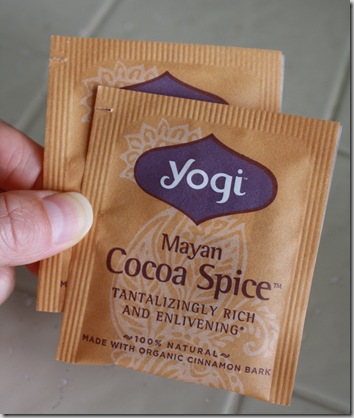 Peet's makes a Masala Chai tea but it's a bit strong for me.
Good Earth's Chai tea is even stronger (as in spicy).  I can only tolerate it with a 30 second steep.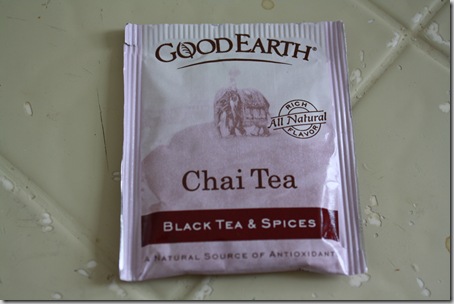 As for Green tea…I think Newman's Own really has the best bang for your buck.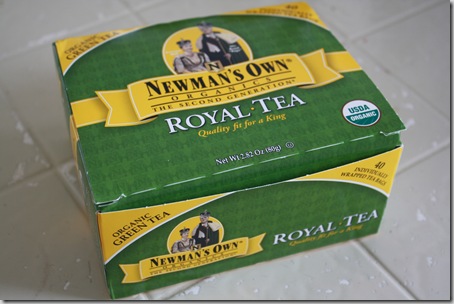 Their Organic Green Royal tea is cheap in bulk and big in flavor.  Zip else interests me for this reason.  Plus, as a company, Newman's Own Organics is outstanding (they donate all profits – over $300 million – to charities in the US and abroad).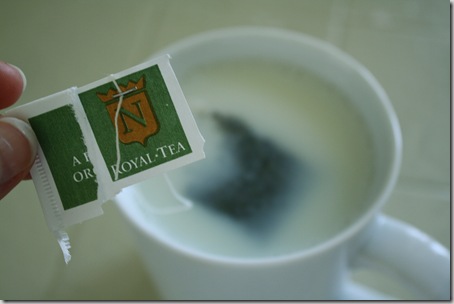 [Yes, sometimes I make tea with a ton of non-dairy milk]
Flavored green tea varieties are also a nice change up though…and for those I look to Numi. 
Numi's Jasmine Green, Ginger Sun, and White Orange Spice are yummy twists on a classic.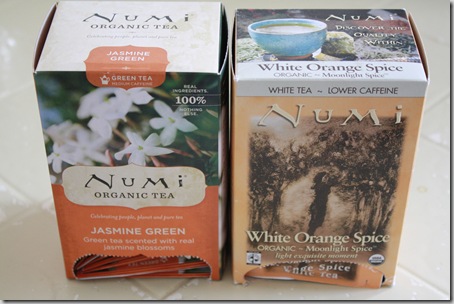 Numi actually has several great flavors and if I were to try and pick a favorite brand this would be a major contender.  To be honest, I've never tried a Numi tea I didn't like!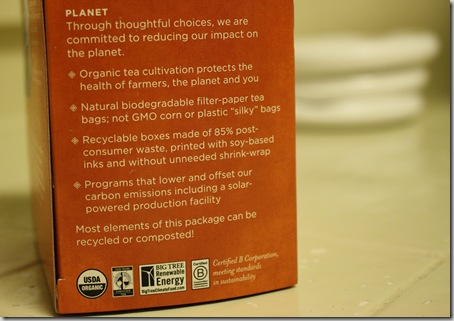 They are a local company (from Oakland), hence the soft spot in my heart, but they also make exceptional teas.  They're organic with eco-responsible packaging (bamboo boxes, compostable and biodegradable filter-paper tea bags, etc.).
Numi also makes Puerh teas that I've come to adore.  Pronounced poo-er (I know), the tea is known to aid in digestion and weight management.  The Magnolia Puerh is a really light green tea with flowery notes.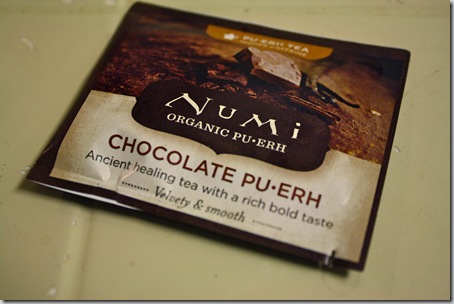 The Chocolate Puerh is exceptionally stellar.  When milk is added it tastes like hot chocolate.  A great dessert tea.  Or a dessert on it's own.  It's heavenly.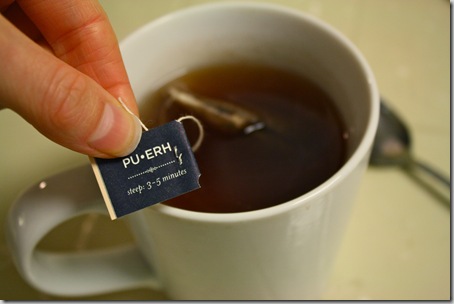 Yogi is another pantry force to be reckoned with.  As I already shared above, the Mayan Cocoa Spice is a staple in the apartment.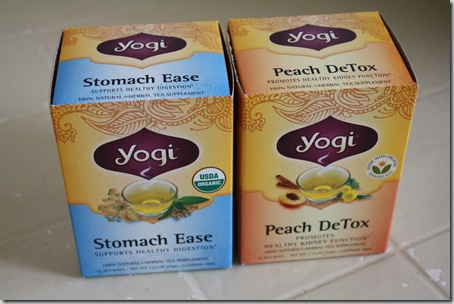 Stomach Ease and Peach DeTox are also always on supply.  The first is good, but the second is a hippie essential.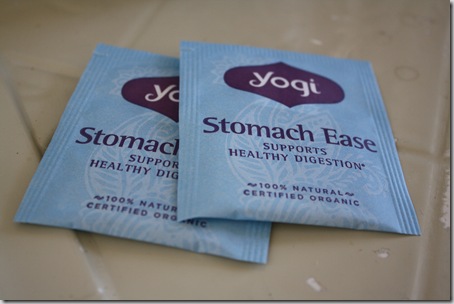 I mean it.  Essential.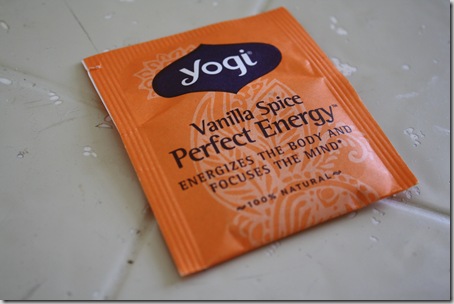 The Vanilla Spice Perfect Energy is a new flavor that debuted at Expo West.  I loved it from the first sip.  Despite the word "energy" in the name, it's only lightly caffeinated so it doesn't make you shaky (just alert).  And it tastes great. 
In terms of loose leaf teas, I have tried several, but none have satisfied me as much as Peet's teas.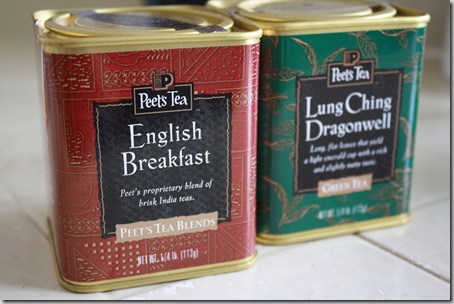 I use my French press to make big batches (maybe 3-4 cups) of English Breakfast (caffeinated) and Lung Ching Dragonwell Green tea (decaf).
And then there's Tazo. 
Their chai flavor is a total gem and seems to be out of stock constantly, which means others feel the same way. 
Other top teas by Tazo include: Decaf Chai, Earl Grey, Green Ginger, Passion, Organic Apple Red (seasonal?) and Honeybush. 
I normally dislike herbal teas (because I don't like mint or chamomile, and they are usually in most herbal teas), however, Tazo even manages to offer up an exception in this area.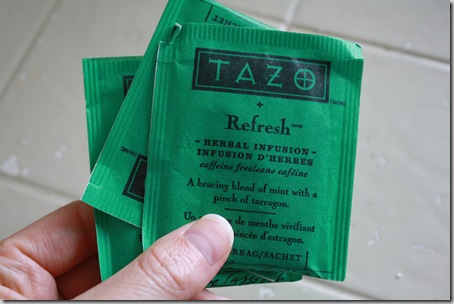 Every once in a while I splurge and buy The Mighty Leaf teas, which are fantastic, but also on the more most expensive end of the spectrum.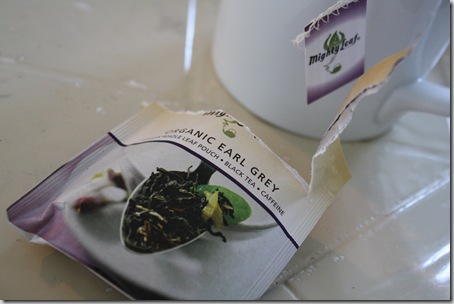 There's organic Earl Grey, which is bold and caffeine packed. 
Then there's Green Tea Tropical which is not really as fruity as it sounds.  I don't brew it as long as it recommends because it tends to get bitter (sometimes I forget that I'm steeping teas and leave them too long).
Organic African Nectar has a really intense flavor and I almost always add milk to mellow it out.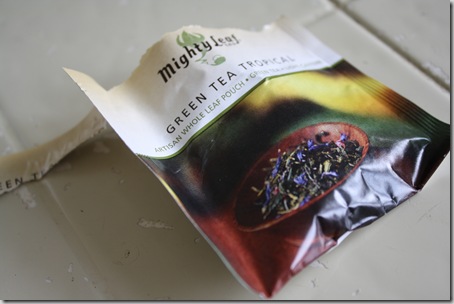 In any event, I like that Might Leaf's teas come in loose leaf satchets, give the brew time, and tell you how caffeinated it is. 
That's it as far as brand loyalties go…the rest of my tea sipping is simply random.
But inspirational messages on the tea strings do win extra favor in my eyes.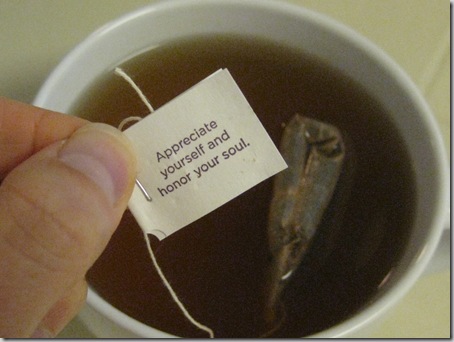 Are you a tea drinker?  What are your favorite flavors and/or brands? 
Do you add milk?  Sugar?