Protein powders aren't something I use frequently because I prefer getting my nutrients from whole foods.  However, for someone on a plant based, low FODMAP diet, protein is definitely an important macronutrient to monitor. 
For the record: I don't count my caloric intake.  I don't track my protein, fat, or carbs.  I know other people do, and I know there are many health benefits to doing so, but personally I don't have the time or energy for that kind of detail.  I know quite a bit about nutrition and I am very mindful with my diet, making sure I get adequate x, y, z each and every day, so I think that's good enough. 
That said, carbohydrates do have a dominant presence in my meals so protein powders are a good supplement to even out the ratio of macronutrients.
The problem with protein powders is committing to one can be a bit of a gamble.  For me, there are a few factors.
The expense
The size
The ingredients
The flavor
It's hard to commit to a gallon of something you've never tried.  What if it sucks?  Then you have the remaining 499 servings to deal with.  Not to mention you've just spend half your paycheck on something you'll never use again.  And when it comes to the ingredient list I've found the price of a protein powder is inversely proportional to how wholesome and pure the ingredients are.
Case in point:
Sun Warrior and Vega ~ $50
The Biggest Loser Whey ~ $13
In a perfect world, I would be able to find an organic, non-soy, non-GMO, vegan, gluten free protein powder that is reasonably priced and low in sugar.  It doesn't have to be sweetened with stevia, but I'd prefer a non-fructose (natural) source of sugar.  Ideally, the base would be a combo of hemp protein, brown rice protein, and pea protein; and it would have a neutral flavor that could be masked in oats, smoothies, and/or baked goods. 
Of course this is just my fantasy, and I've yet to find an affordable version of this "perfect" product, but here's what I have found.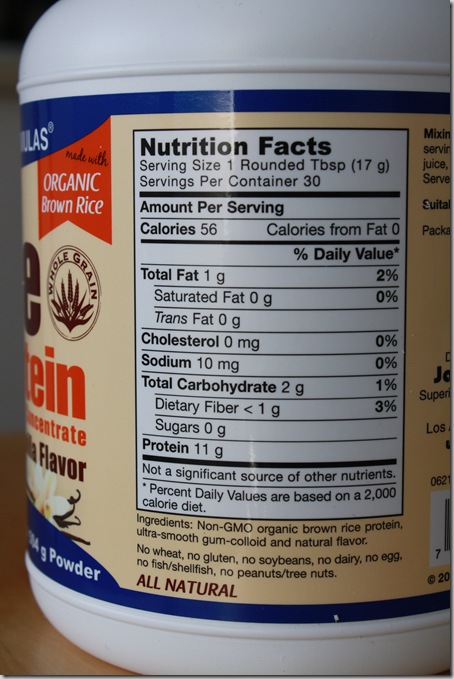 Jarrow Formulas Brown Rice Protein (vanilla) – 11 g protein per serving
In a nut shell, this powder is:
made from organic brown rice
hypoallergenic & gluten free (for those with GI sensitivity to milk, wheat, & soy)
vegan
non-GMO
contains a complete amino acid profile
free of artificial flavors or sweeteners
available in 3 flavors (vanilla, chocolate & mixed berry)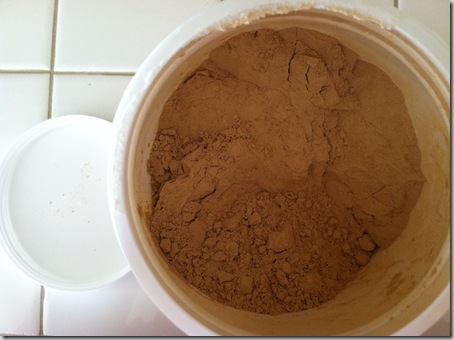 Jarrow Formulas Brown Rice Protein Concentrate (long name much?) is made without any chemical solvents and is specially processed to provide a complete amino acid profile for vegans and those who have GI sensitivities. 
For the record, I have no motive for plugging this company, I'm just sharing what I'm using at the moment.
Ingredient-wise it gets 4.9/5 stars (1 star taken away for the "natural flavors")
Flavor-wise it gets 5/5 stars (even though it's called vanilla, it's pretty much neutral tasting to me)
This smoothie has:
1 cup frozen berries (raspberries, strawberries, blueberries)
1/2 cup POM
1/4 cup almond milk
3 (heaping) tbsp brown rice protein powder
Delicious.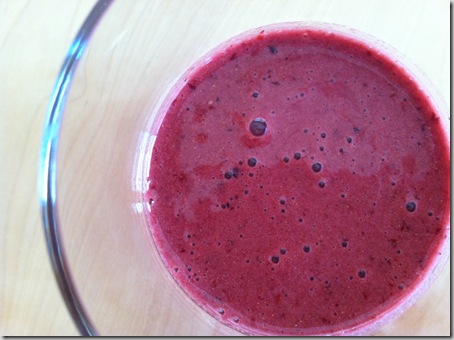 Protein from a carbohydrate, it can be done!
Other brands I've had my eye on include:
This protein shake mix is delicious tasting.  I used the chocolate in oatmeal and it was like I was eating raw brownie batter.  Crazy delicious.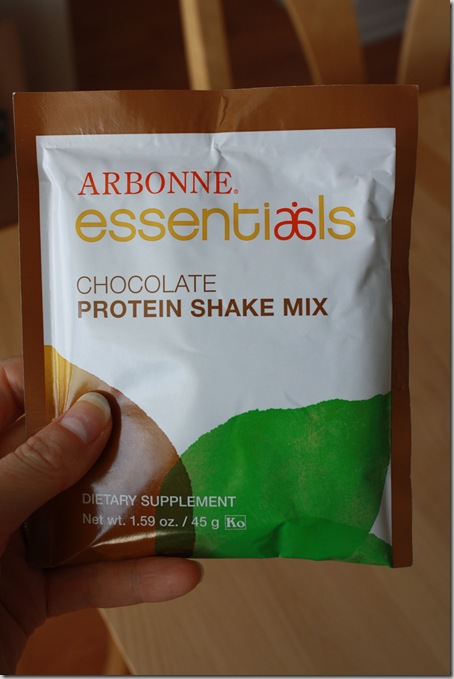 The vanilla is also really awesome in pancakes (see below).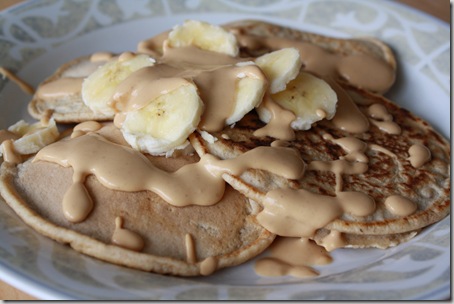 The only reason I don't buy it in bulk has to do with the fact that it has fructose as a sweetener.  For the average person (without GI sensitivities) this is a non-issue, but for those following a low FODMAPs diet, this is something to be aware of.  Aside from that, it's an ideal protein powder because it's vegan, soy free, and reasonably priced.  You can buy individual packets for on-the-go use (or if you don't want to commit to a huge tub at first).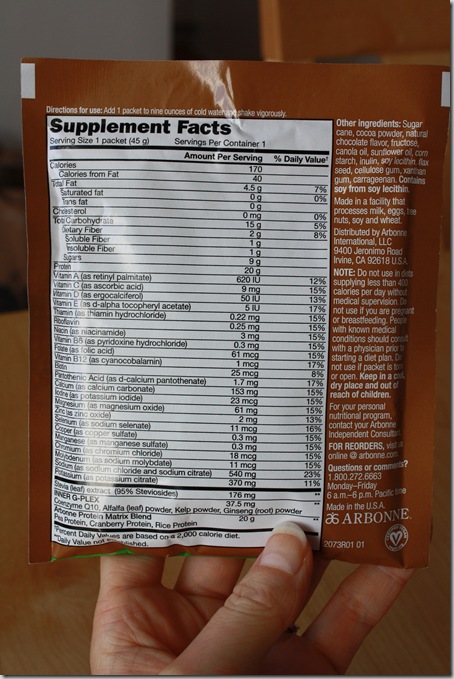 As you can see (if you have 20/20 vision or a really big computer screen), there are 9 g of sugar per serving.  I rarely use an entire packet at once because of aforementioned fructose, but still it's worth noting that the reason it's not way higher is because it's also sweetened with stevia.  So the fructose load is relatively small when I use it (and I'm happy to report it doesn't seem to aggravate my GI tract when eaten without any other FODMAPs).  Kyle loves the stuff too.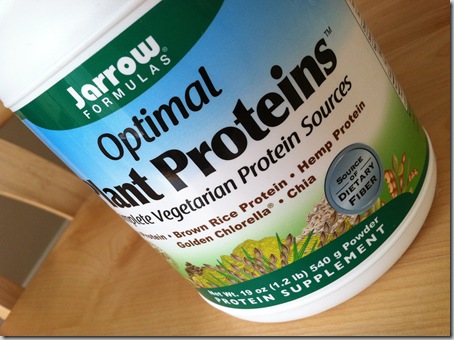 I haven't yet tried this one, but the stats are perfectly in line with my "in a perfect world" scenario.  The protein is derived from a blend of pea protein, brown rice protein, and hemp protein.  Plus it's got the added benefits of chia seeds (healthy omegas) and chlorella (more omegas!).  Both pea and hemp proteins can have pretty distinct flavors, so I'll be curious to see how they work in combo (and whether or not they are able to remain flavor neutral).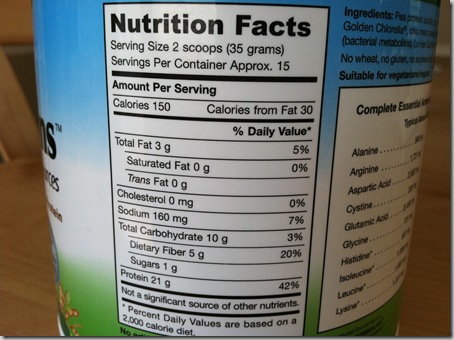 It's also non-GMO, vegan, gluten free, wheat free, and soy free.  It's sweetened with small amounts of xylitol, which is a polyol (for the FODMAPs people).  However, since I have yet to try it, I can't say whether or not it is aggravating to my GI tract.  I'll report back.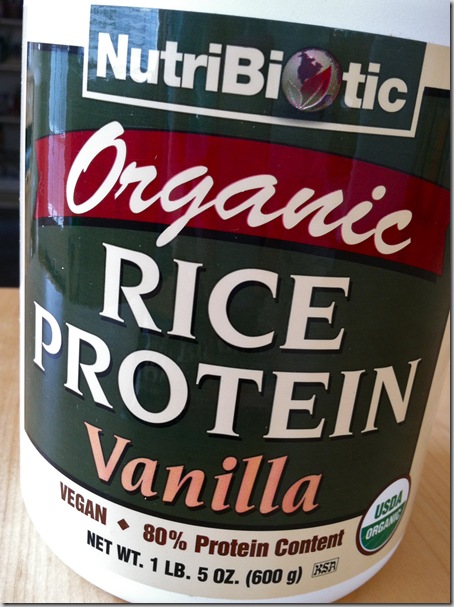 This brand specializes in protein supplements for vegans with food allergies/sensitivities and has all the perks of the previous powders PLUS it's certified organic.  It's also completely reasonably priced (and they sell individual packets so you can test it out before committing to a 1 pound tub).
NutriBiotic has a plain and vanilla flavor, plus varieties with special supplements like flax and antioxidants. 
So far I've tried the vanilla which only has two ingredients: organic, whole grain, sprouted brown rice and certified organic vanilla flavor.  That's it.  It's pretty neutral in terms of a smoothie ingredient.  It can have that characteristic gritty texture/taste when added in large amounts, but I don't really mind it (since it doesn't change the flavor of the actual drink). 
I haven't yet tried this because I'm afraid I will love it.  Why is this a bad thing?  Well, for one the gum blend isn't very GI friendly.  It also has pectin, which is most likely a FODMAP.  And it's not exactly cheap either.  Stay tuned.
Feel free to chime in with any protein powders you've tried and liked or not liked.