I use my rice cooker multiple times a week.  Second to the coffee maker it's probably the number one appliance in our kitchen.  But every time I post about it I get a million follow up questions in the comments section…I have no clue why it's such a mystery to others, but I've been trying to answer questions as best I can in order to reassure you all that it's truly an idiot proof machine.  Promise!
What can you use it for?
Everything.  I use it for quinoa more than anything else, but you can use it for all grains, beans, legumes, etc.  You can even steam veggies WHILE cooking grains.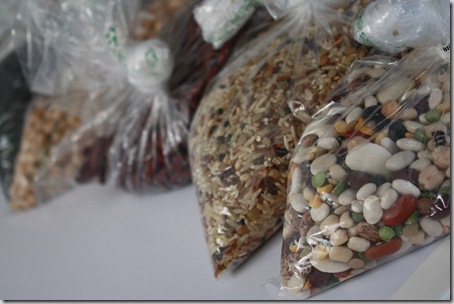 What ratios do you use?
This is the most common question.
Here's where I think the confusion (slash room for error) lies: rice cooker cup vs. standard US measurement cup <– they aren't the same!!
A "rice cooker cup" is measured with that little plastic cup that comes with your rice cooker.  It's actually about 3/4 a traditional cup – but that's what I use to portion out the amount of dry grains/beans into the machine.  However, I don't use the same plastic cup to measure the liquid.  For the liquids, I use the premeasured lines on the inside of the bowl.
Example: Add 2 rice cooker cups of quinoa then fill to the "2" line in the rice cooker bowl.
That said, there's a huge margin for error.  The machines are so smart!  They cook until the liquid is gone (by sensing the steam) so you can really get away with a wide range of over/under ratios.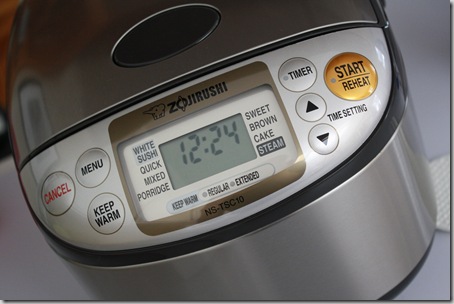 What setting do I use for non-rice?
I have a fairly fancy rice cooker, but I pretty much use the same setting for everything (white rice/mixed).  My mom has a rice cooker with every possible button on Earth, from porridge to potage.  Ok, it doesn't actually make French soup, but it's got an excessive amount of settings.
Since my machine cooks white rice and mixed rice on the same setting, I'm fairly certain any grain can be cooked with any setting and it will turn out.
Worst case scenario, you get sticky quinoa.  Is that so terrible?  No.
So there you go!  Ready to get your rice cooker on!?!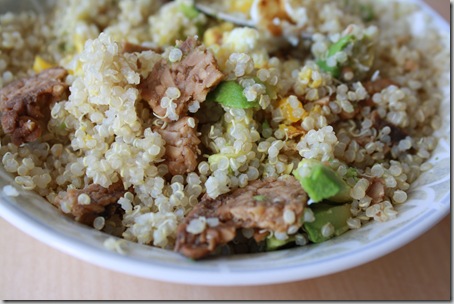 Just in case you still have questions, here are a few ratio charts for you to reference.
Legumes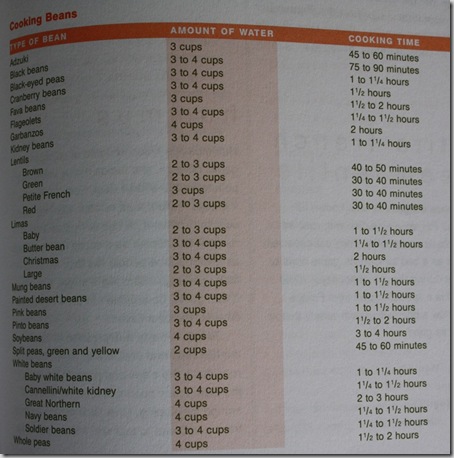 Rice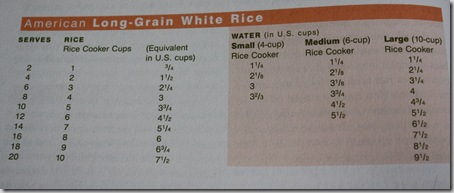 Follow up questions?  Ask away!