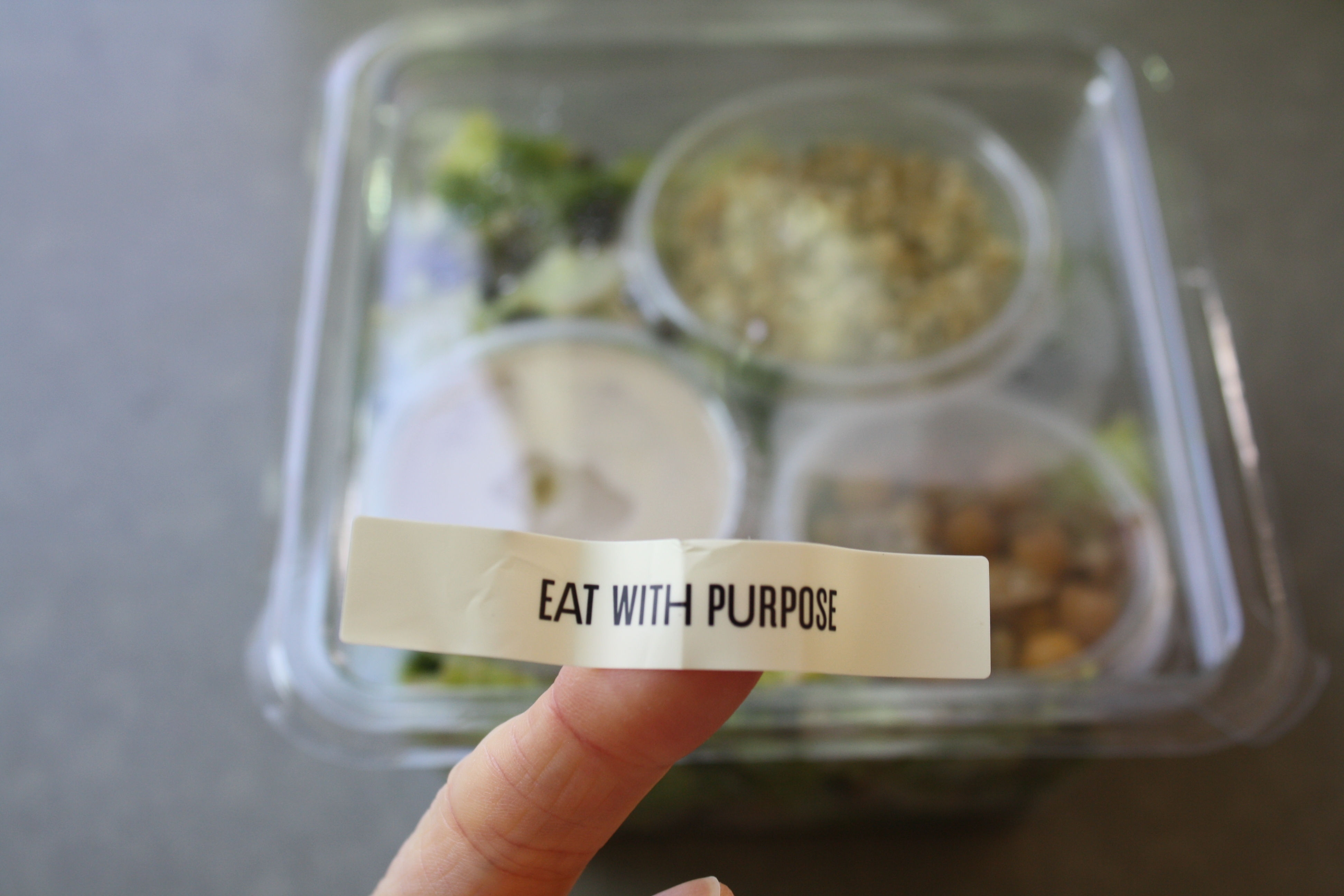 My mantra.
Although Kyle wishes I could just eat without putting so much pressure on myself to have THE BEST meal every single time I feed myself.  I do too, if I'm being honest, but that's just one of my quirks!  I want my food to be the most amazing delicious awesomeness and no amount of discussion is going to shake that from my system.  I know it's insane but it is what it is. ANYWAY.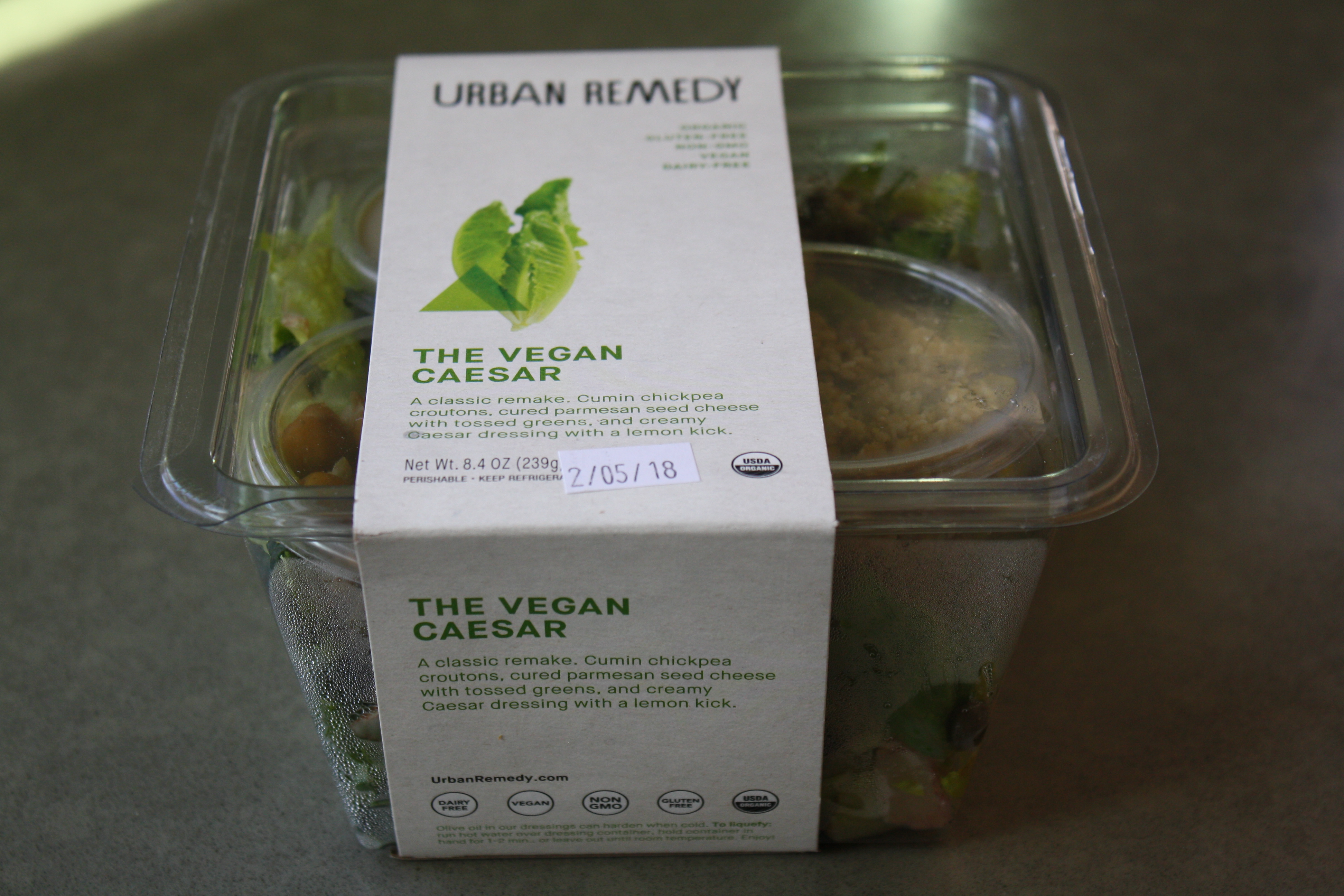 Hey Urban Remedy!  It's been a while!  I grabbed The Vegan Caesar on Friday when we were at WF after P's oit.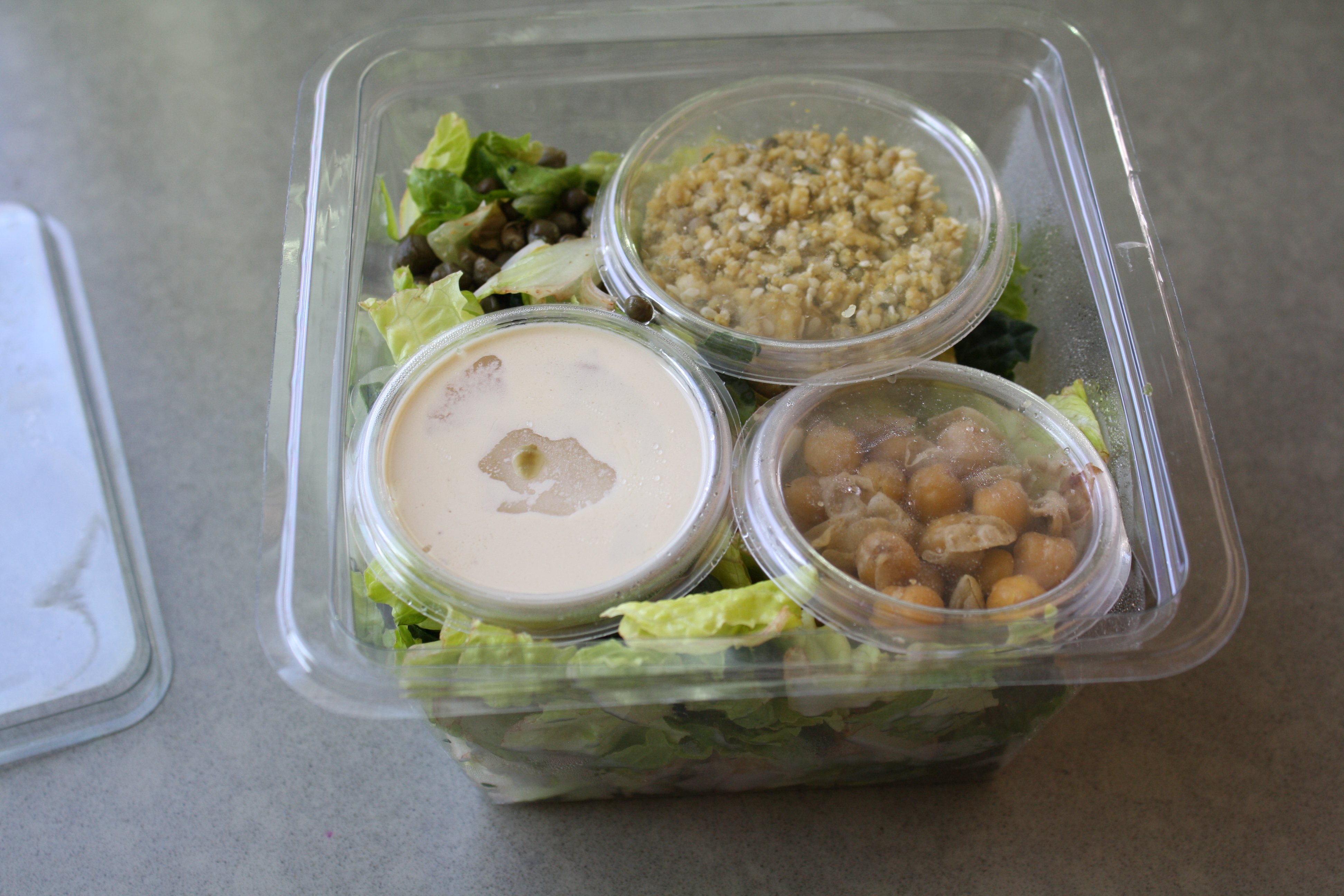 I dove in head first come Tuesday.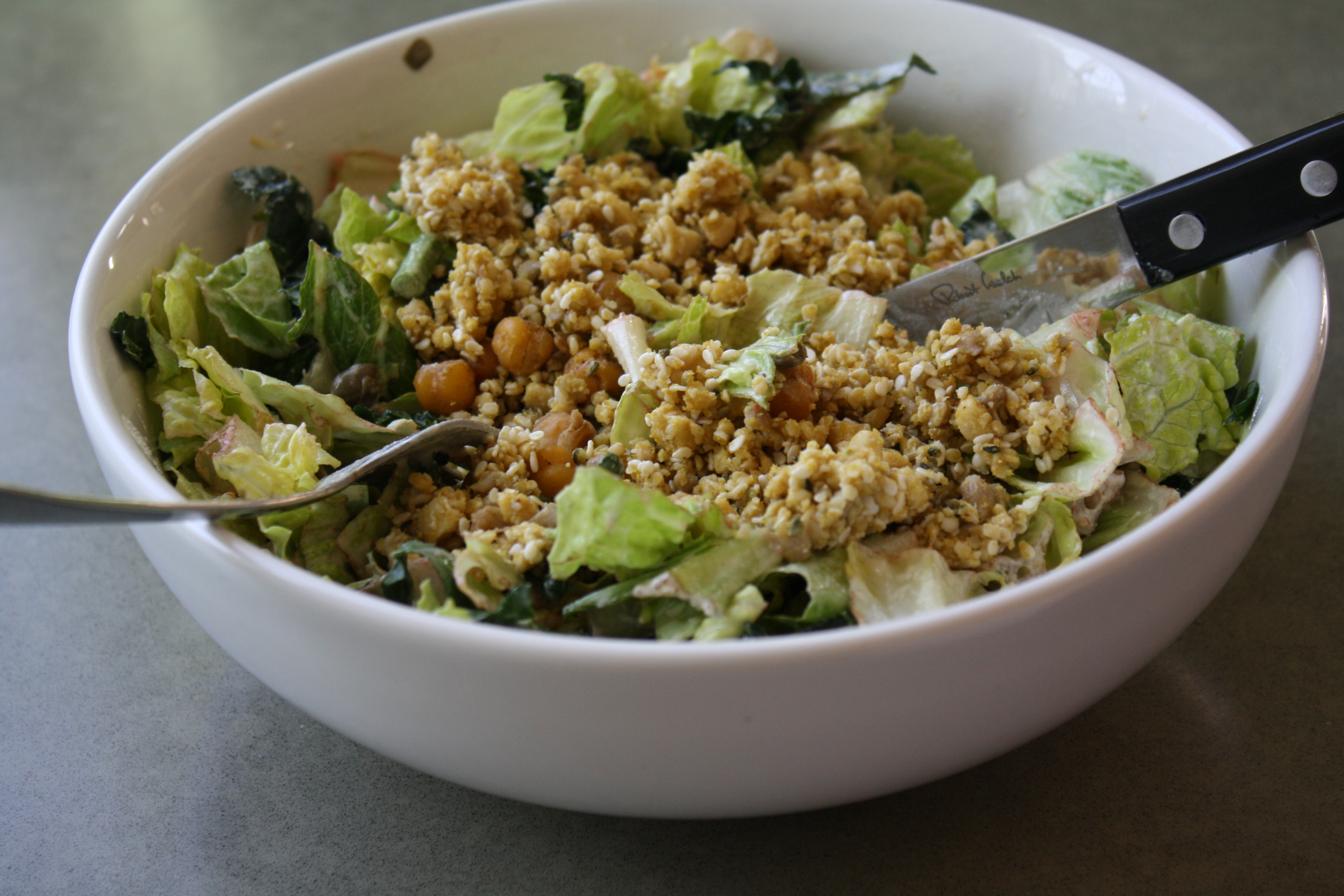 Plus some crackers on the side.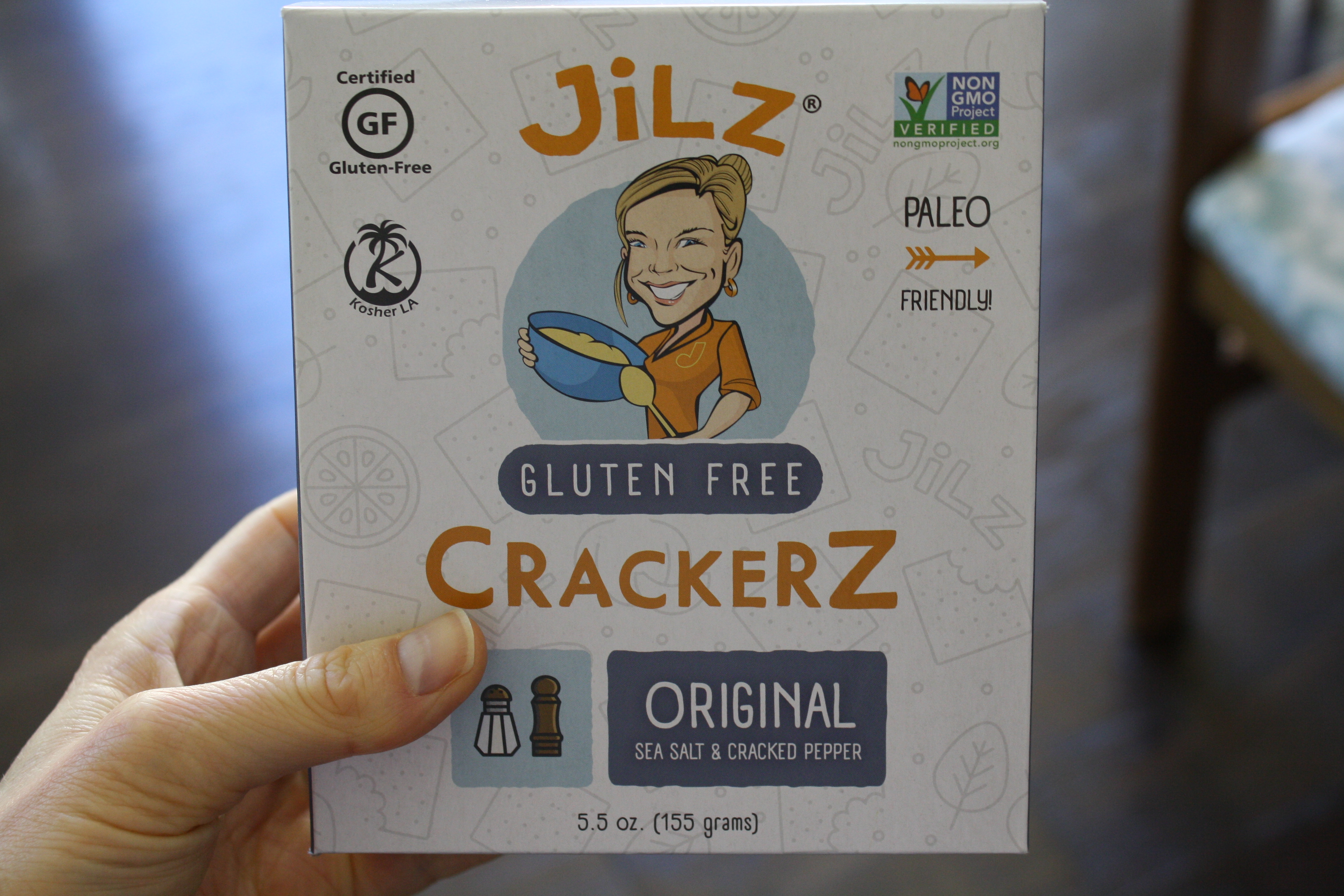 These are definitely my favorite crackers right now.  They are on par with Mary's Gone crackers, but different.  They're a little like stoned wheat crackers in flavor, but without the grains, obviously.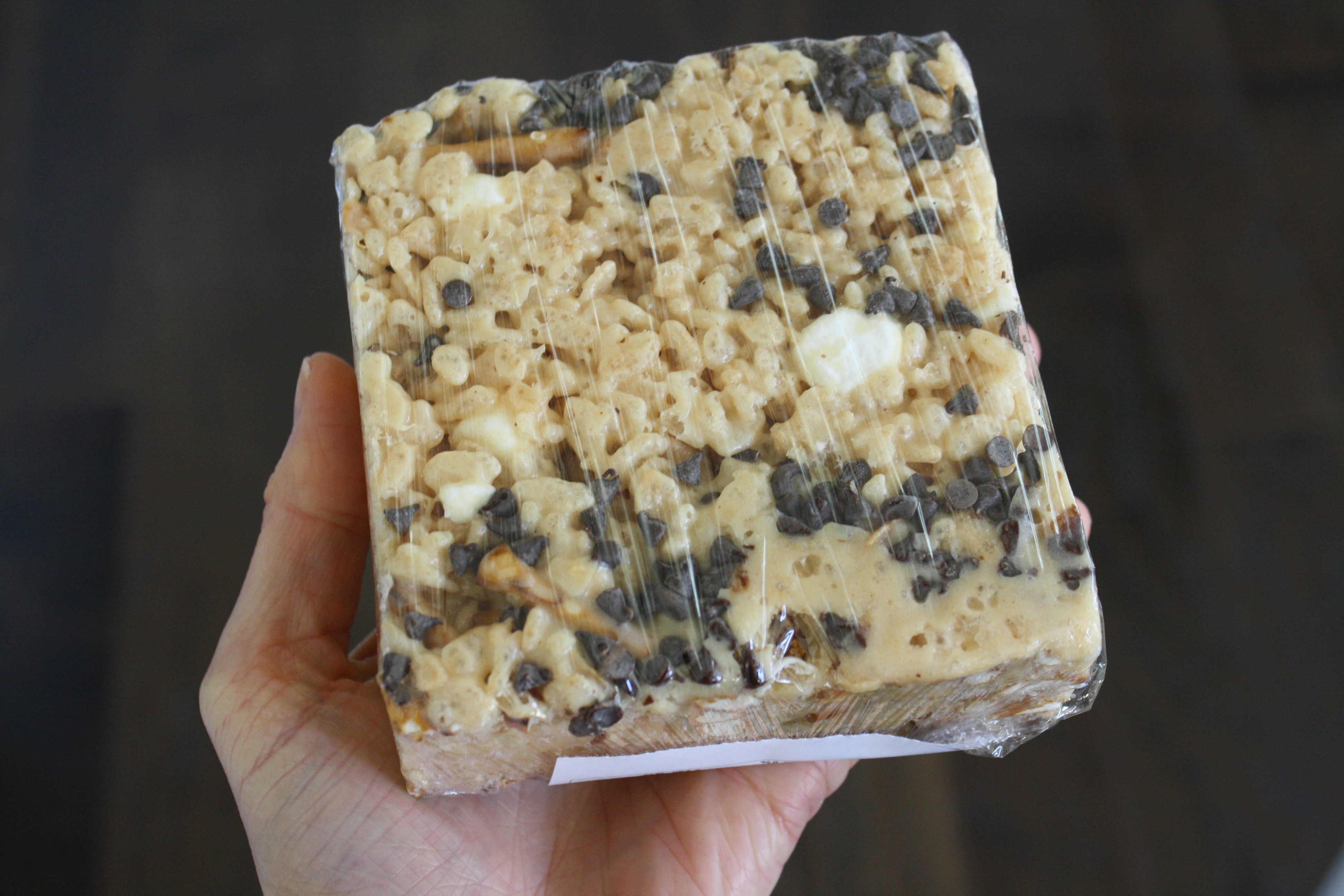 And then, because that wasn't quite enough (I must have done stroller strides this morning) I had some of this PEANUT BUTTER rice crispy treat.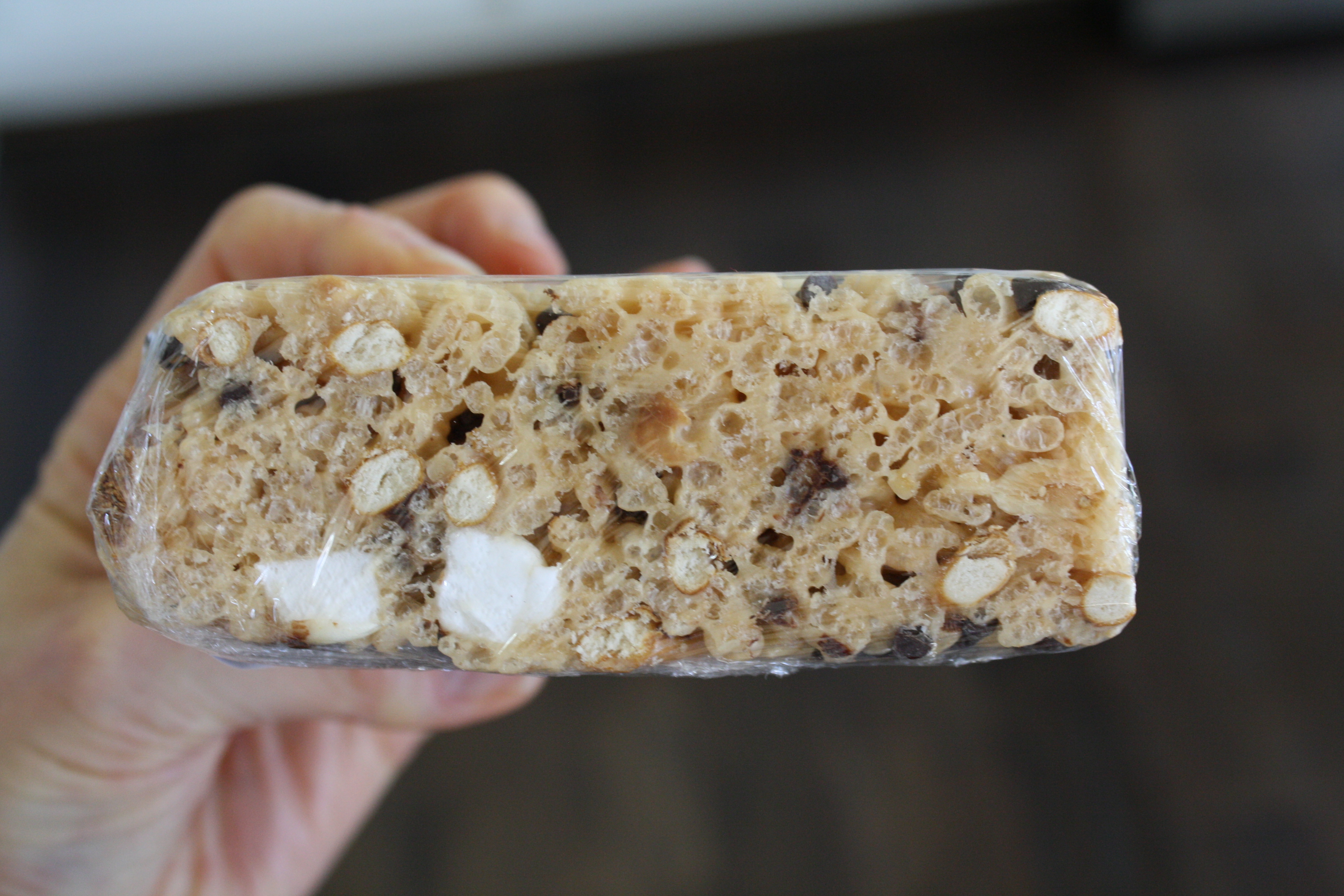 It was huge, with pretzels, chocolate chips, marshmallows, and OMG was it gooooood.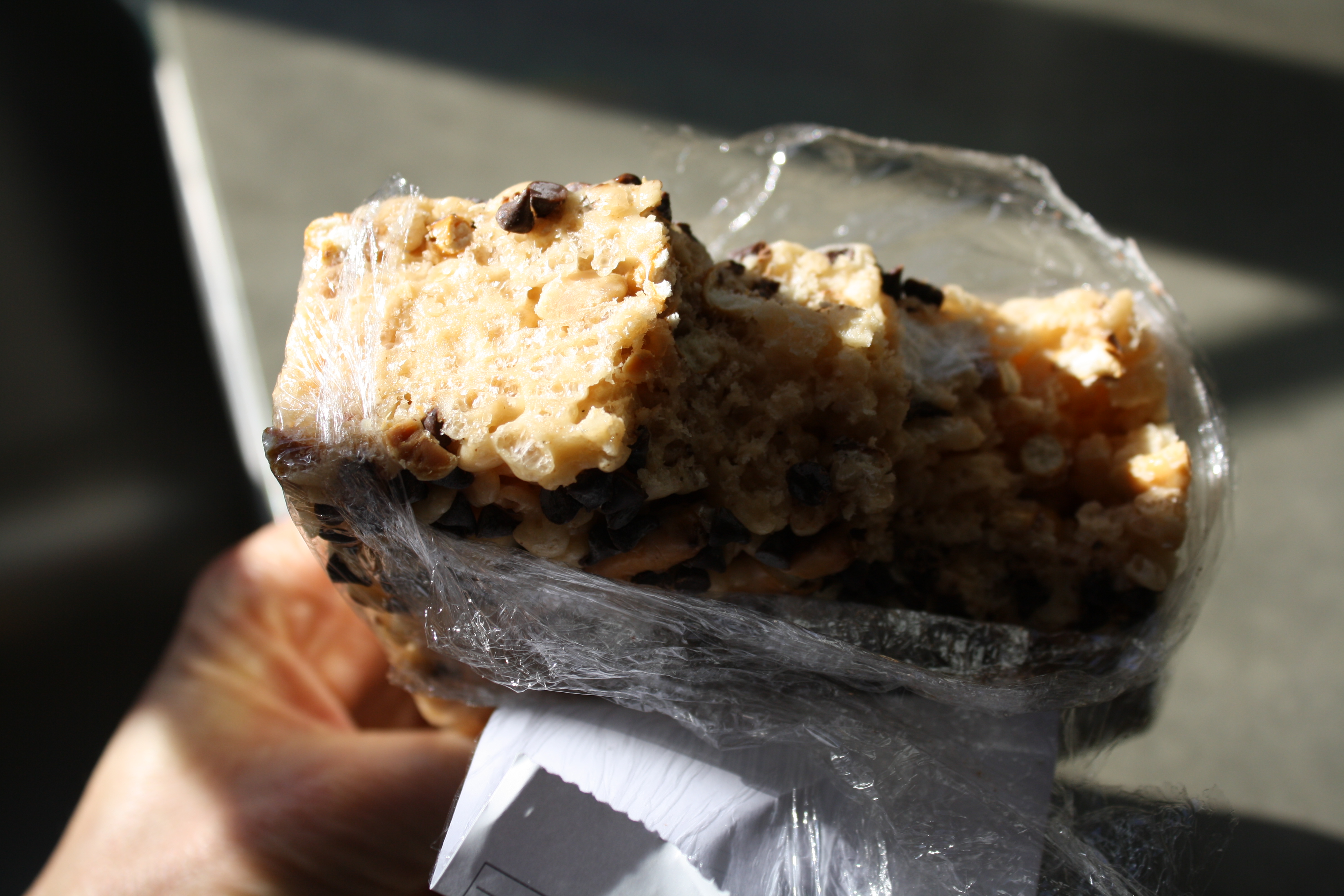 NOM NOM NOMNOMNOMNOM.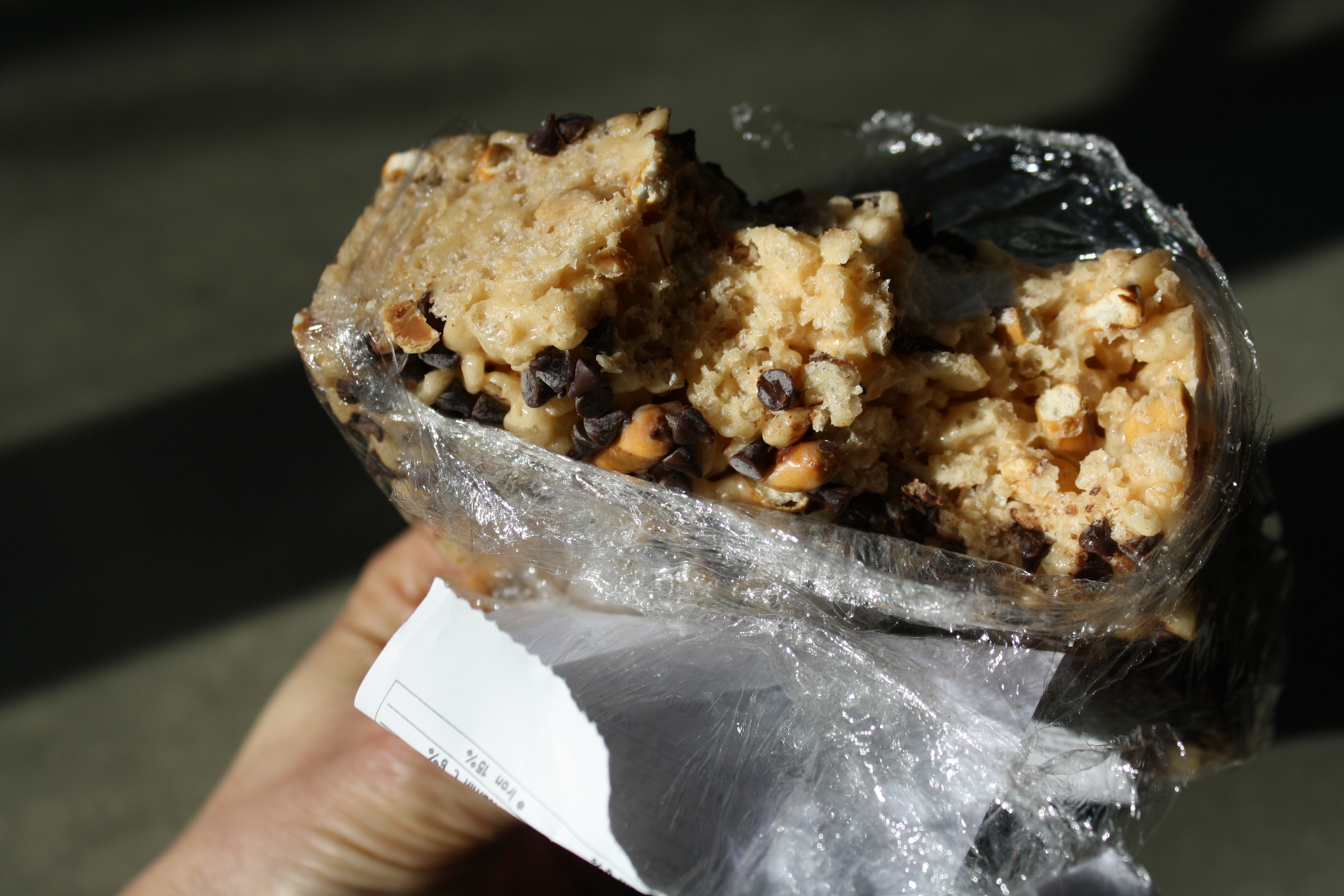 Dessert mid-day?  Uhhhh, ok?!  This was another thing I got at WF.  Maybe I'd been thinking about it so long that I couldn't get it off my brain.  In any event, I finally gave in and had half of it.  I wasn't super impressed with the first bite, but next thing I know the addictive sugar hit my blood stream and I was 15 more bites in…the struggle is real.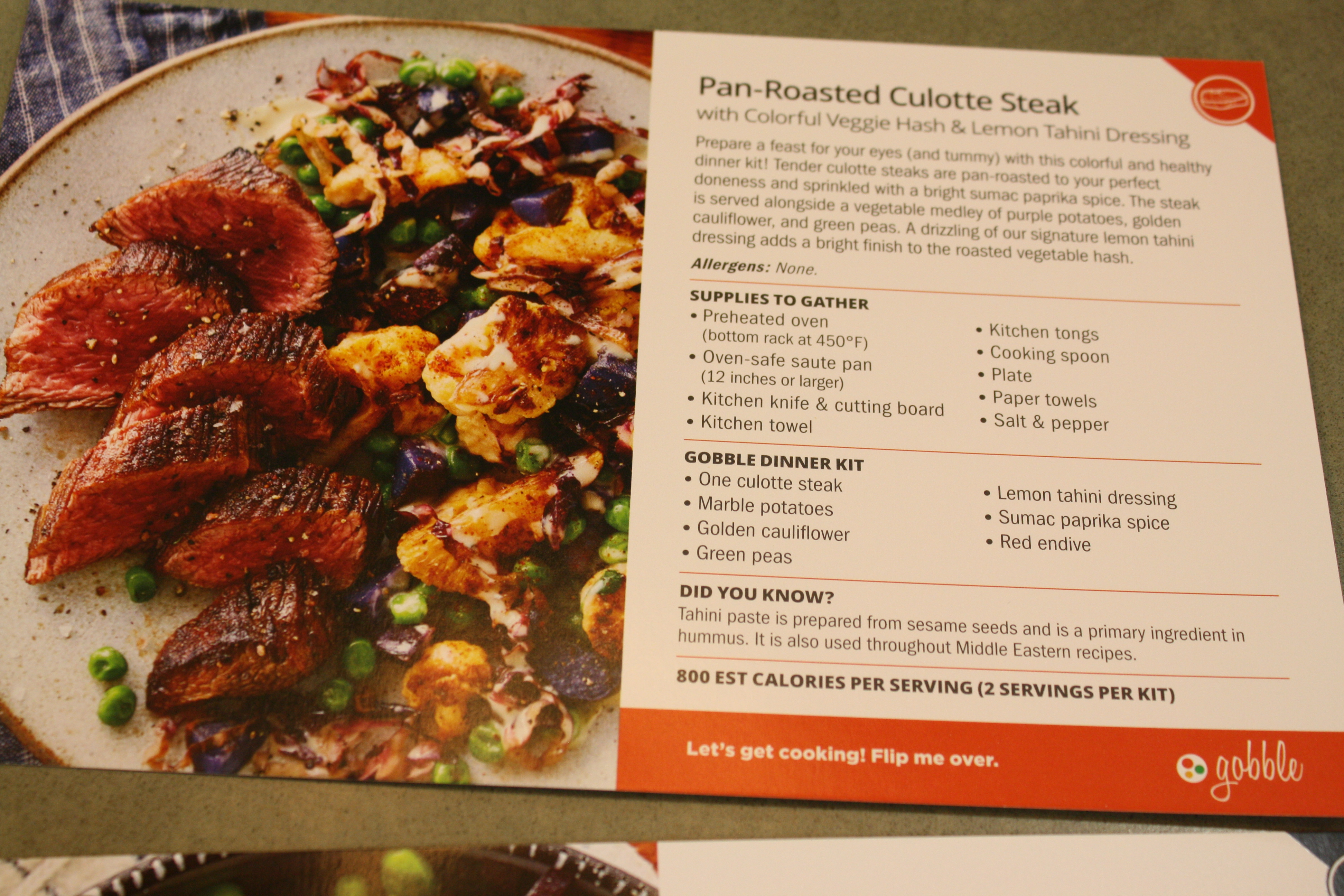 Gobble meal for dinner!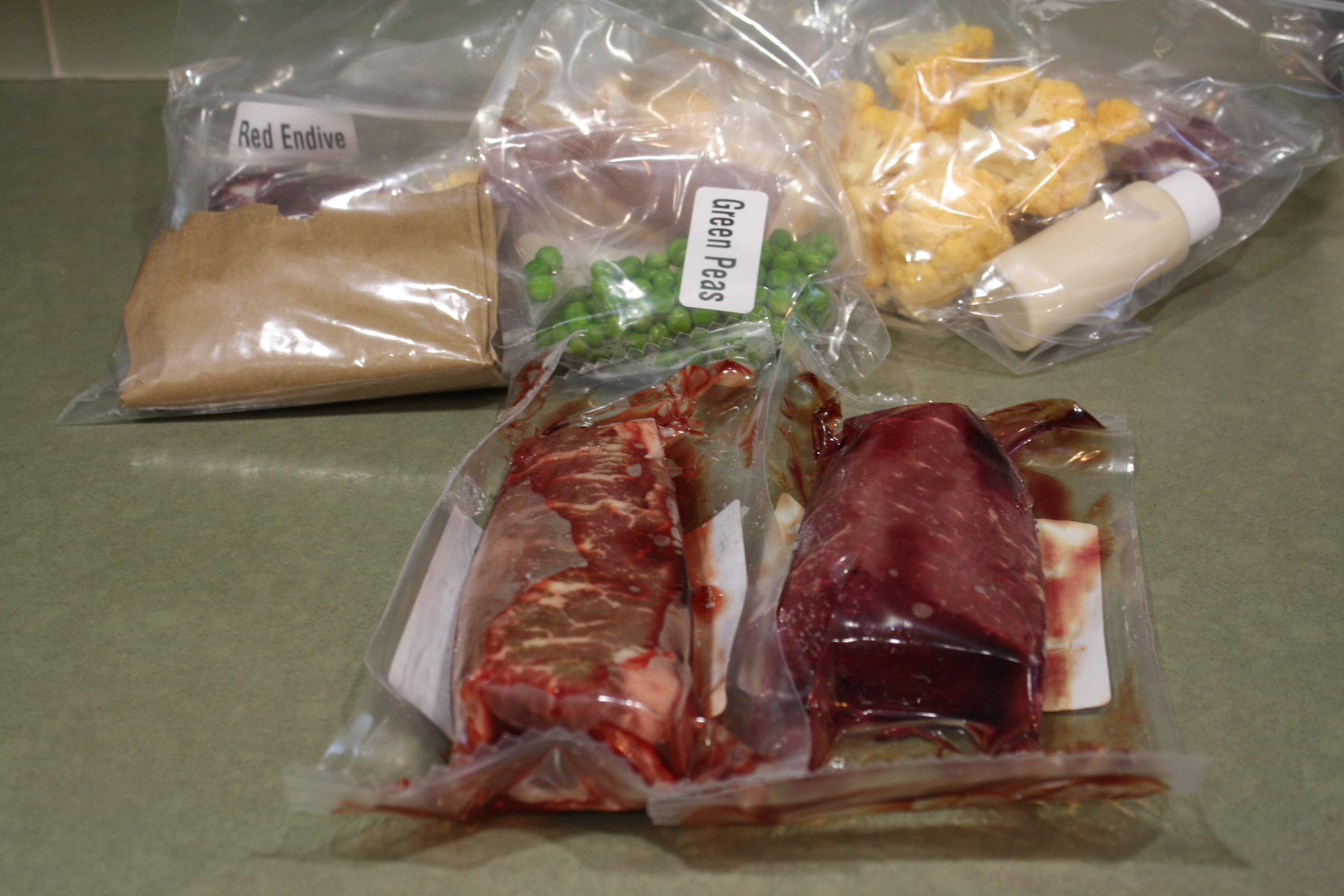 The package hadn't yet arrived when we left at 3:30 for gymnastics so I knew I was going to have to be on my A game when we got back home at 5:30 to get dinner on the table in a timely manner.  As soon as we were unloaded from the car and the kids were settled I grabbed the dinner kits and got to work.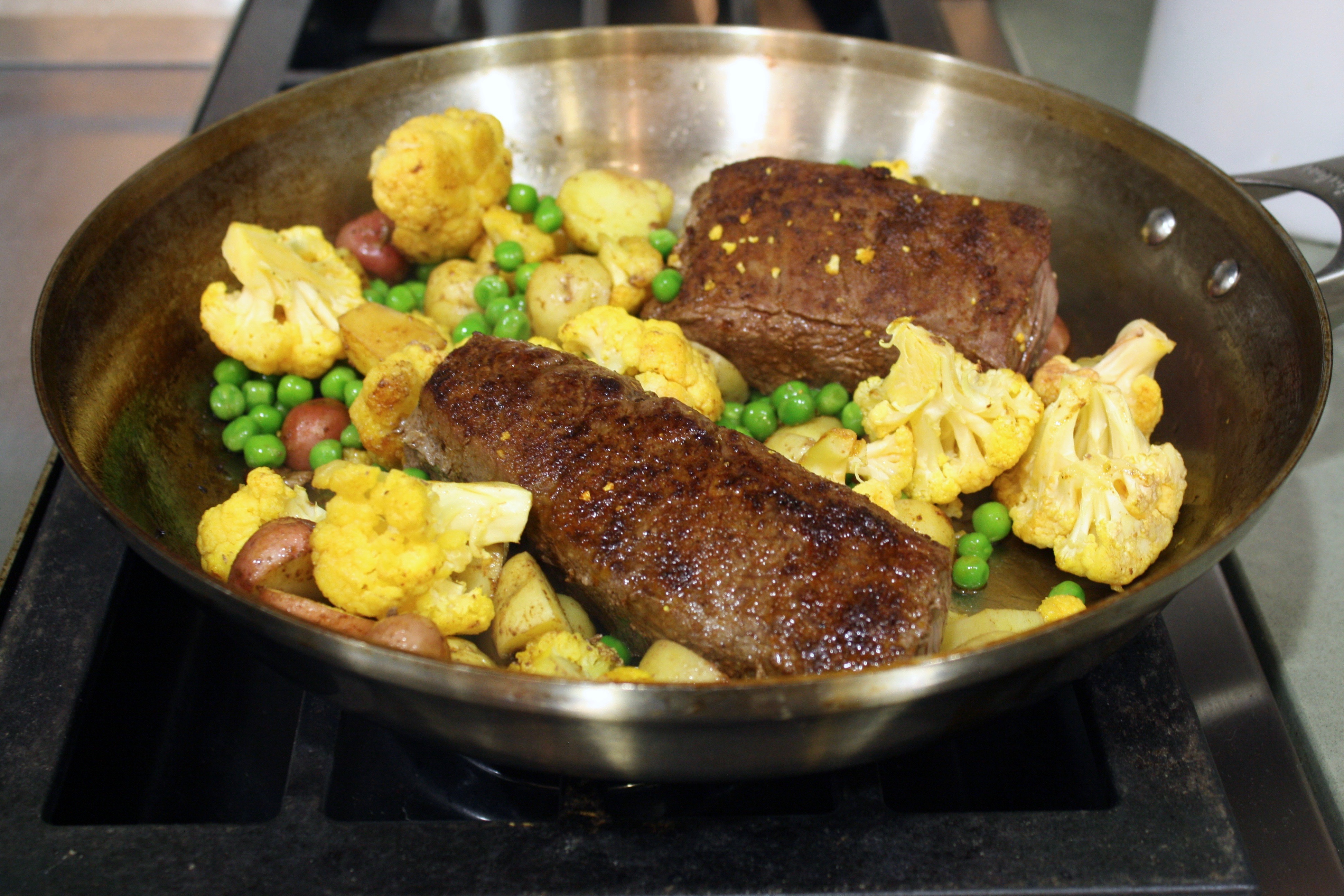 Thank goodness gobble is fast.
It still took 20-30 minutes, but it's pretty impossible to make a full meal any faster than that.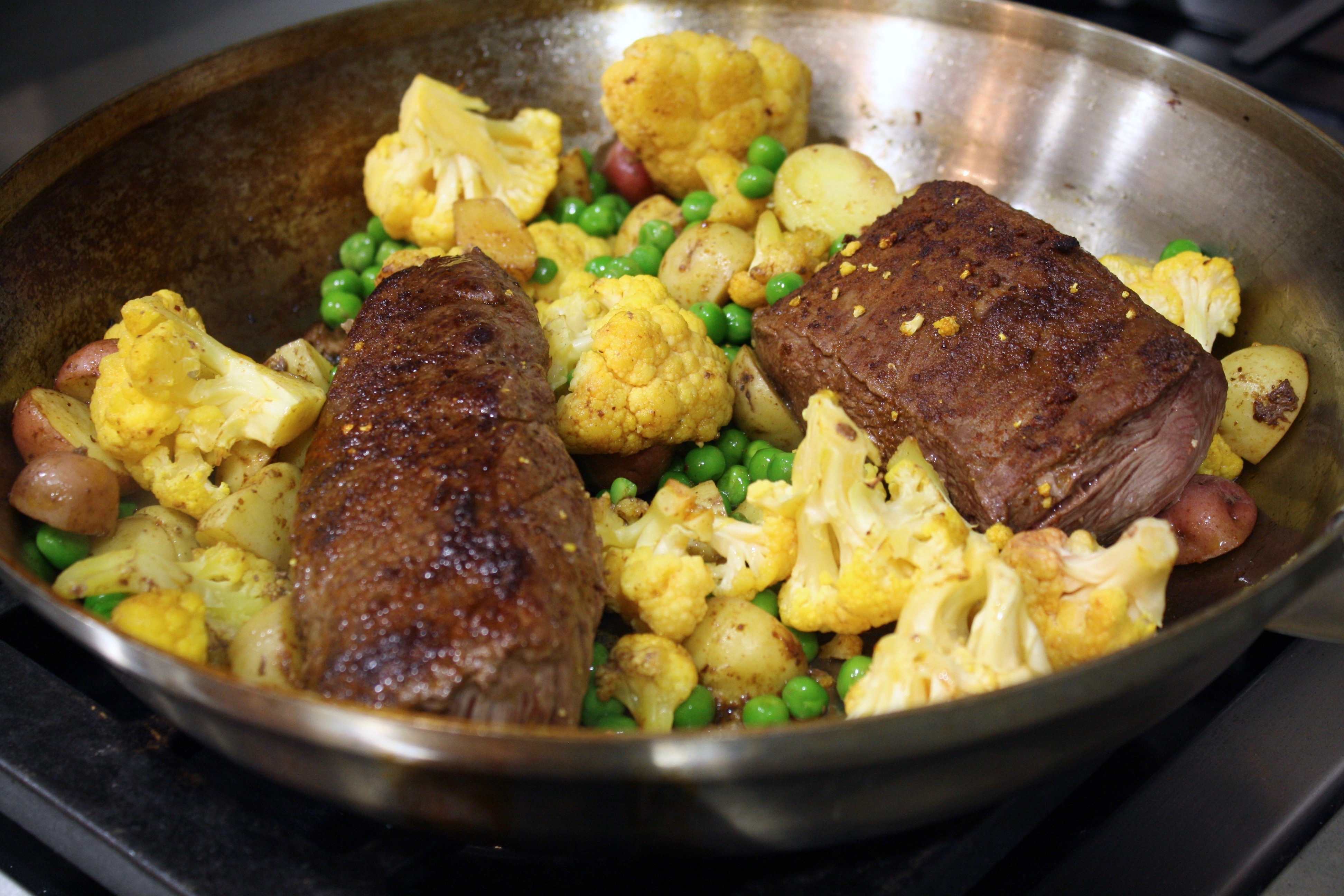 This was the pan roasted culotte steak with a veggie hash and lemon tahini dressing and it was really good.
The lemon tahini dressing is what really sold me when I saw it.  Also, it had a bunch of unique veggies that I would never buy on my own.  Like endive!  I love endive, but the kids weren't that into it (understandable).  Kyle's meh on it, too, but it loses much of it's bitterness when it's sautéed so I was hopeful the rest of the fam would go for it.
Following the steak timing instructions lead to a p e r f e c t l y cooked steak.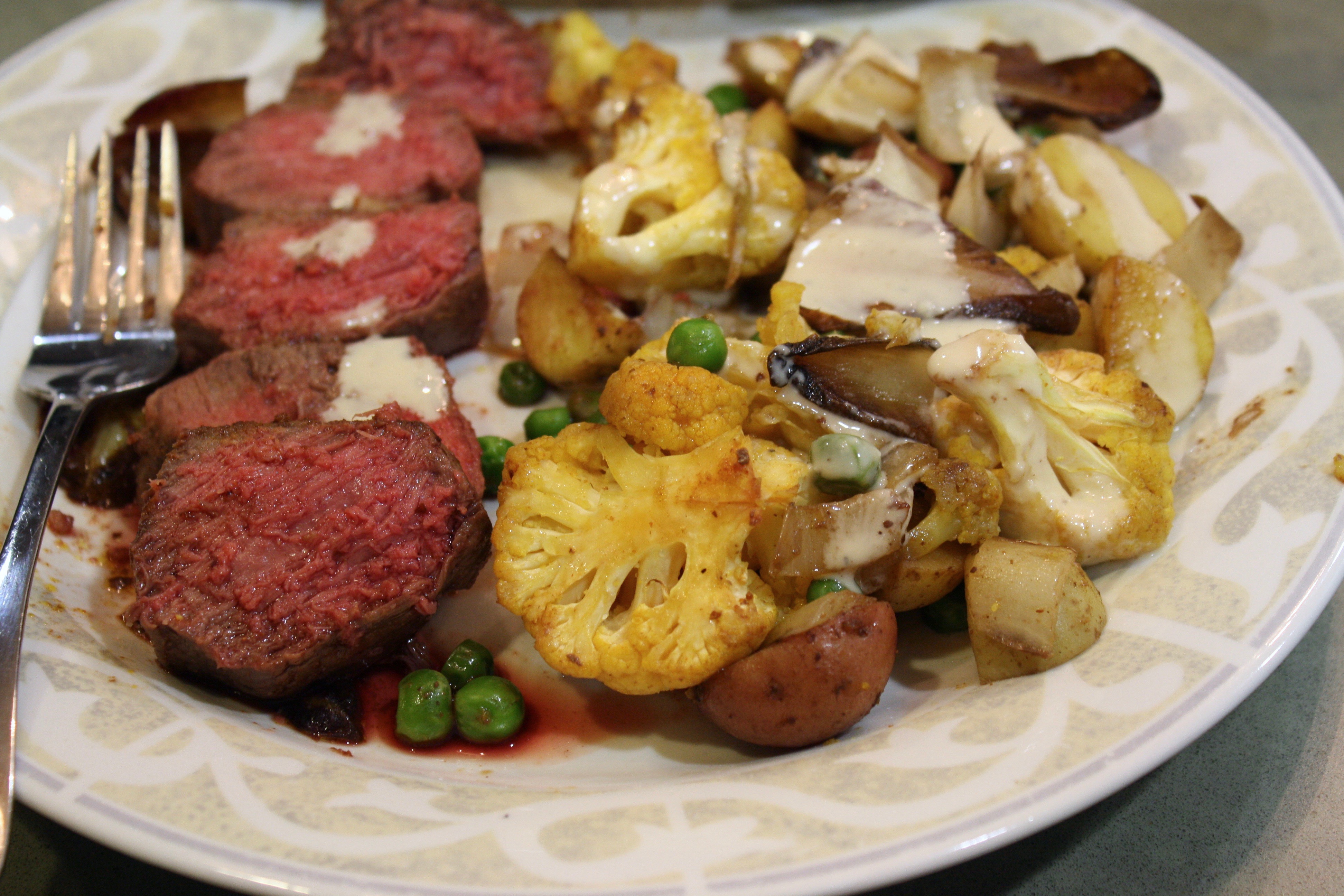 Ah-mazing meal.
And then, before I knew it, my sweet tooth hit me.  UGH.  It's like a whack a mole.  You think you got it tamed and under control and then it pops it's head up again.  Hiiiii, you neeeeeed me.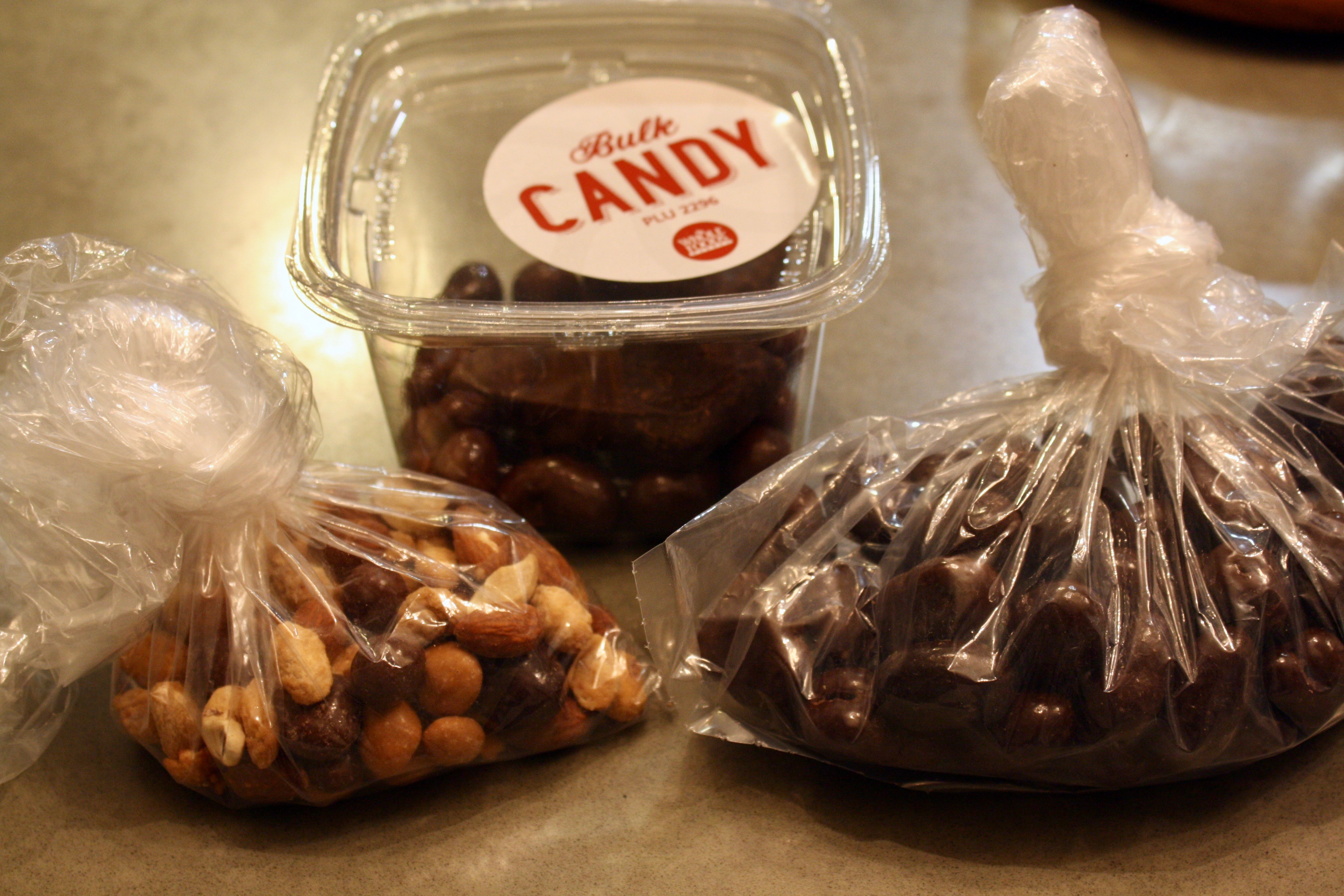 Heaven.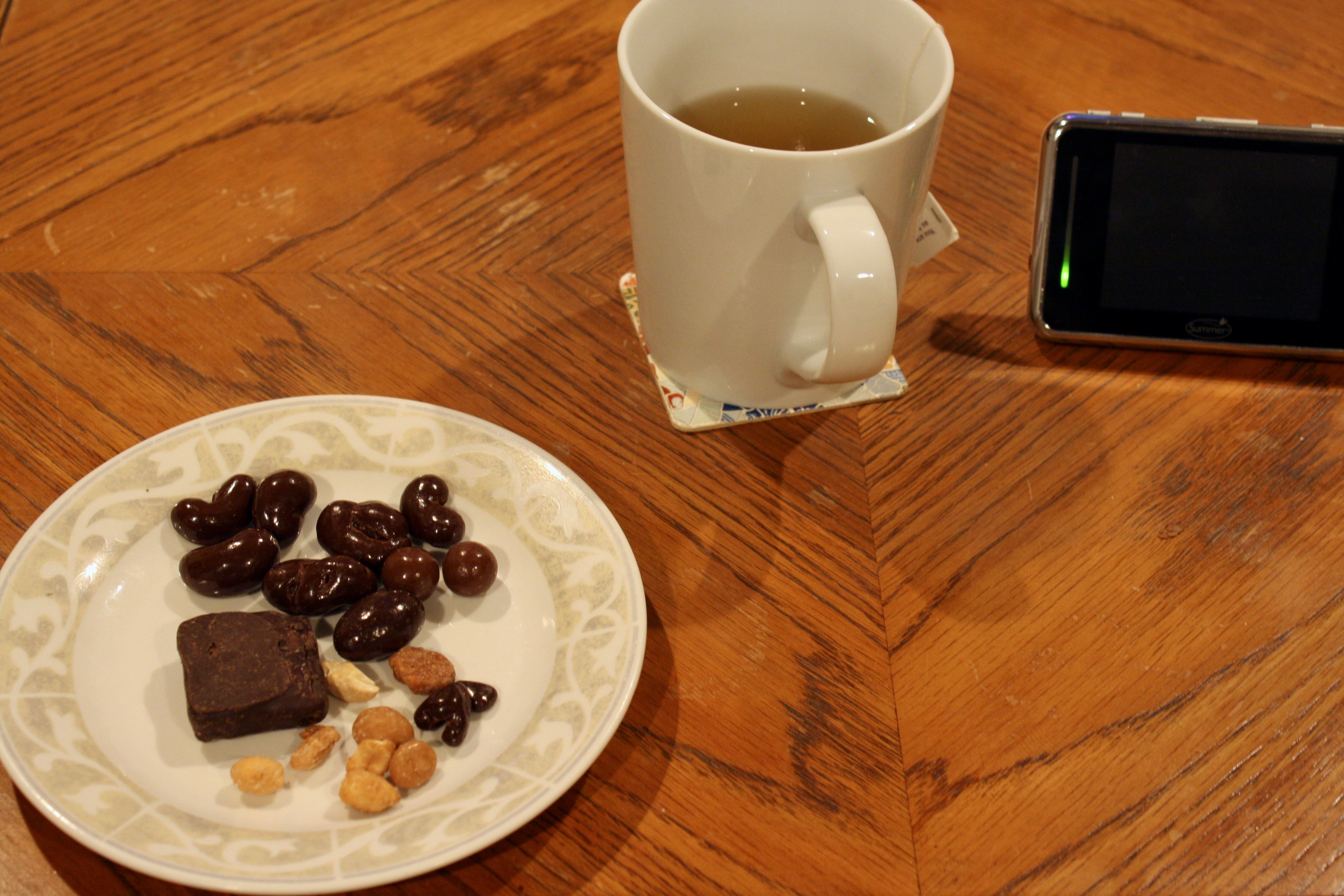 Tea and sweets and then zzzzzzz.
The next few days were super bizarre so I don't have many food pics.  My friend and I did a babysitting swap because we had kindergarten info nights (on different nights) so rather than pay for someone to watch our kids we just alternated with the others' kids.  I don't have dinner pics as a result.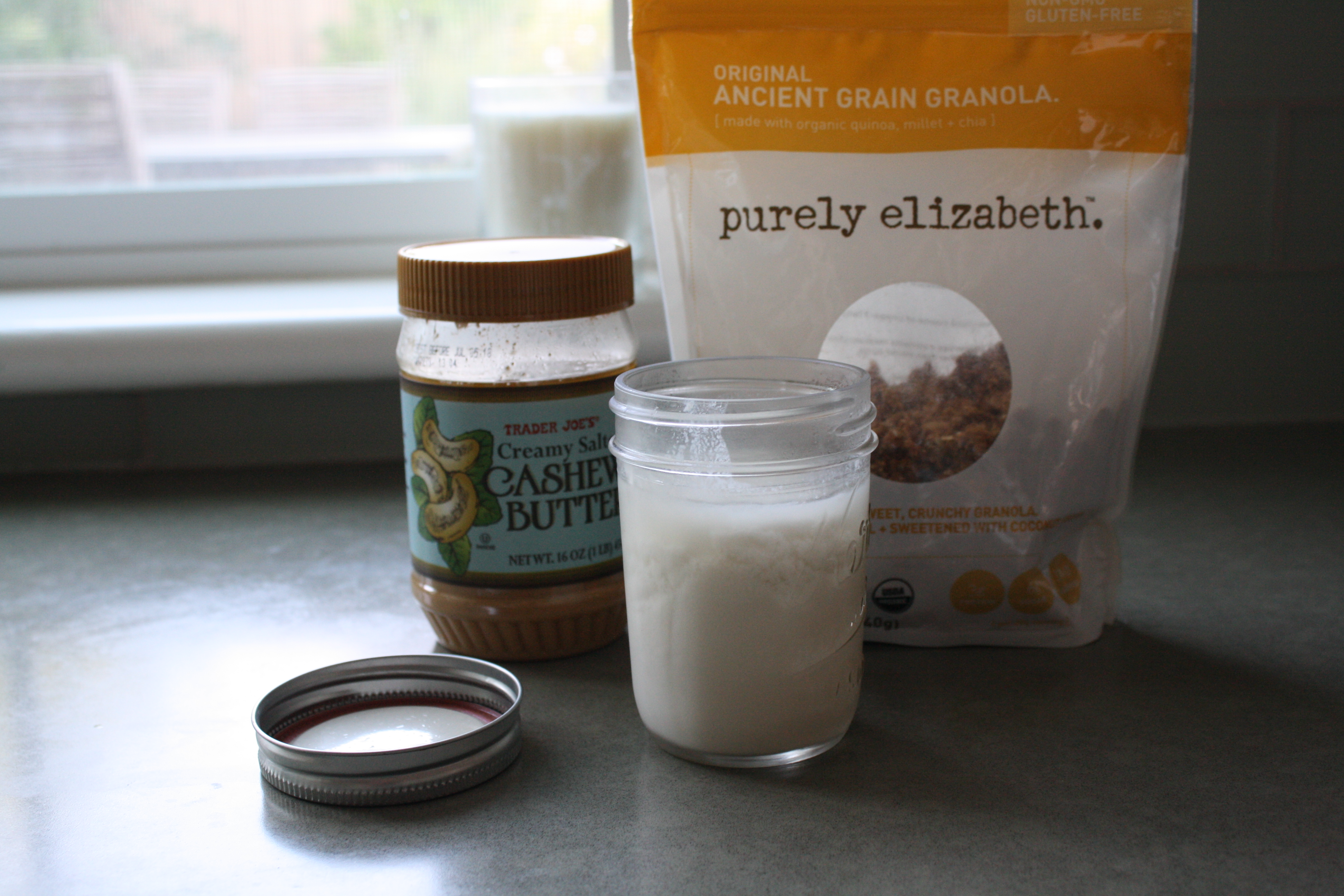 Made a little parfait thang for myself on Wednesday morning.  My home-made cashew yogurt is officially gone. 🙁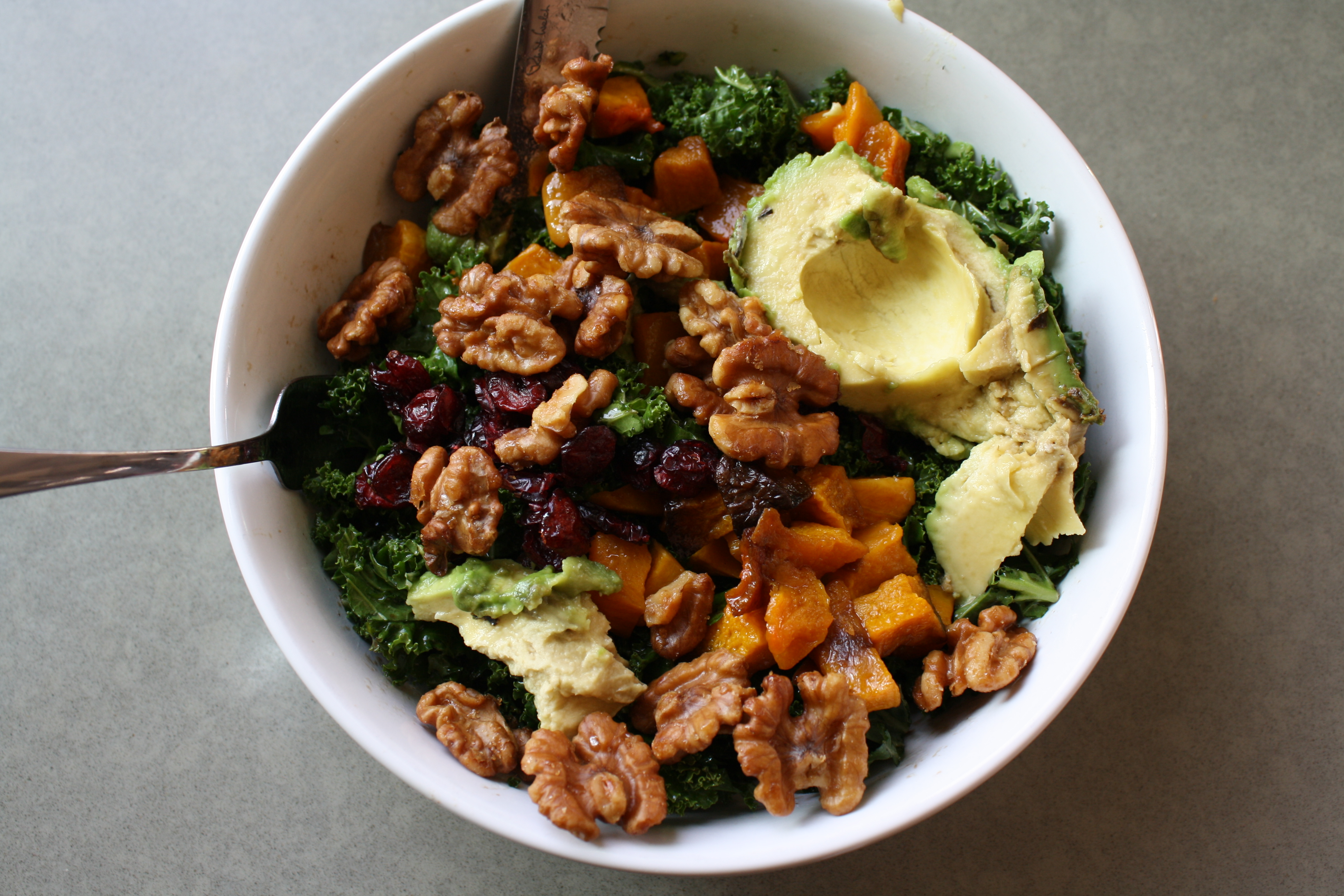 Lunch of champions.  AGAIN.  Can we just start calling this Elise's Winter salad?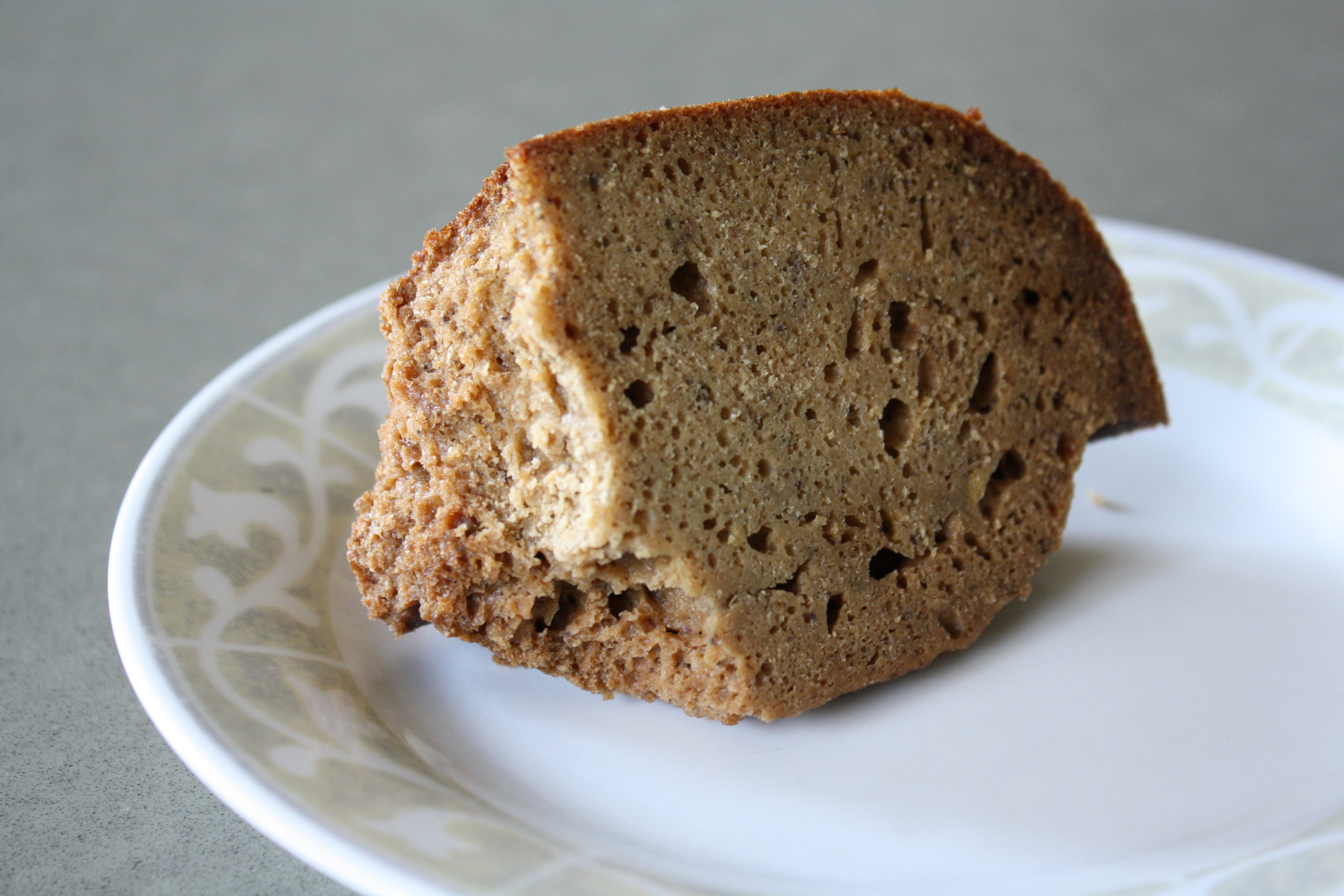 The next morning I had the heel piece of my instant pot loaf with cashew butter.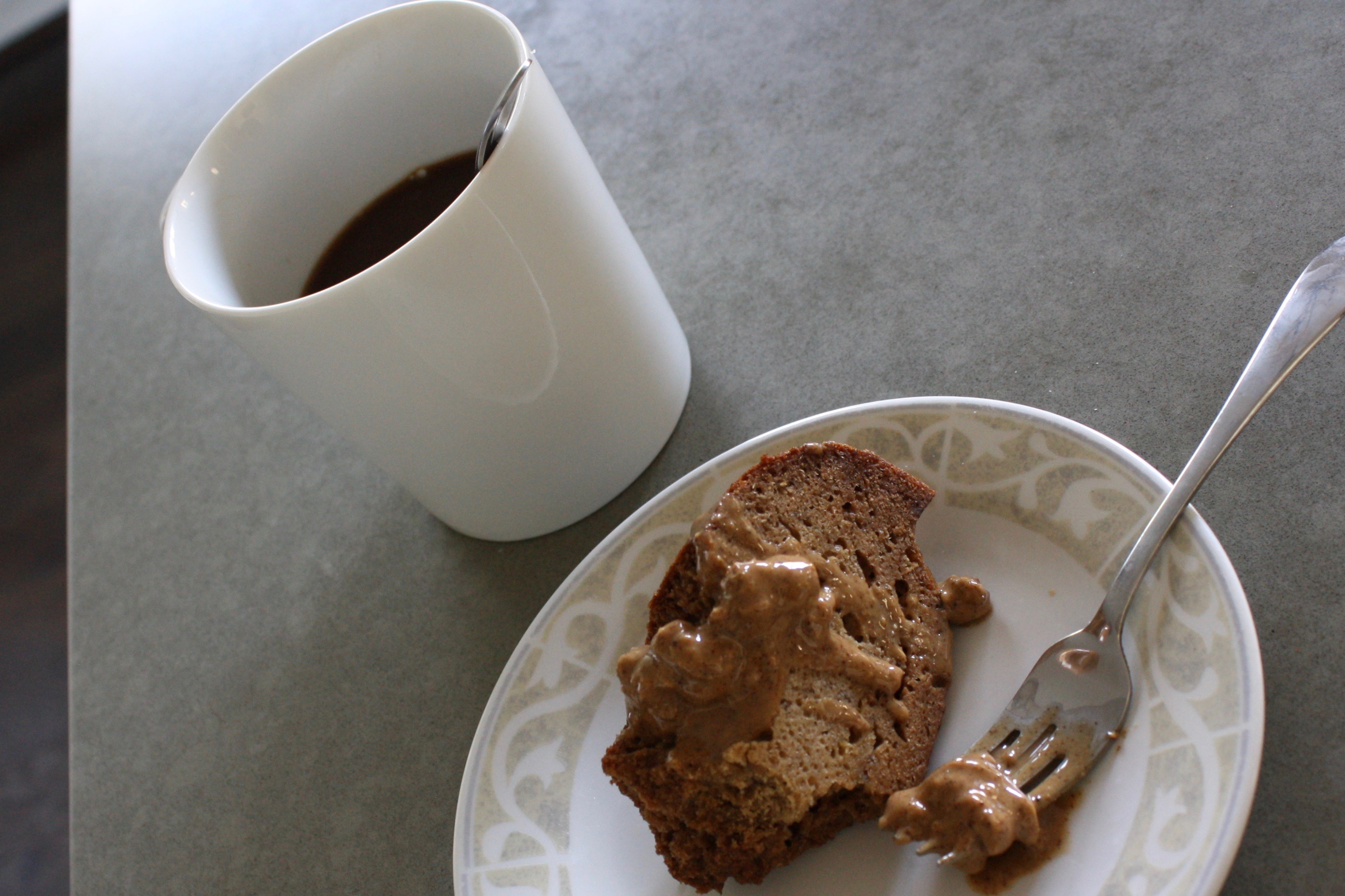 I biked P to school so it was eaten on the later side, before V and I went to open gym.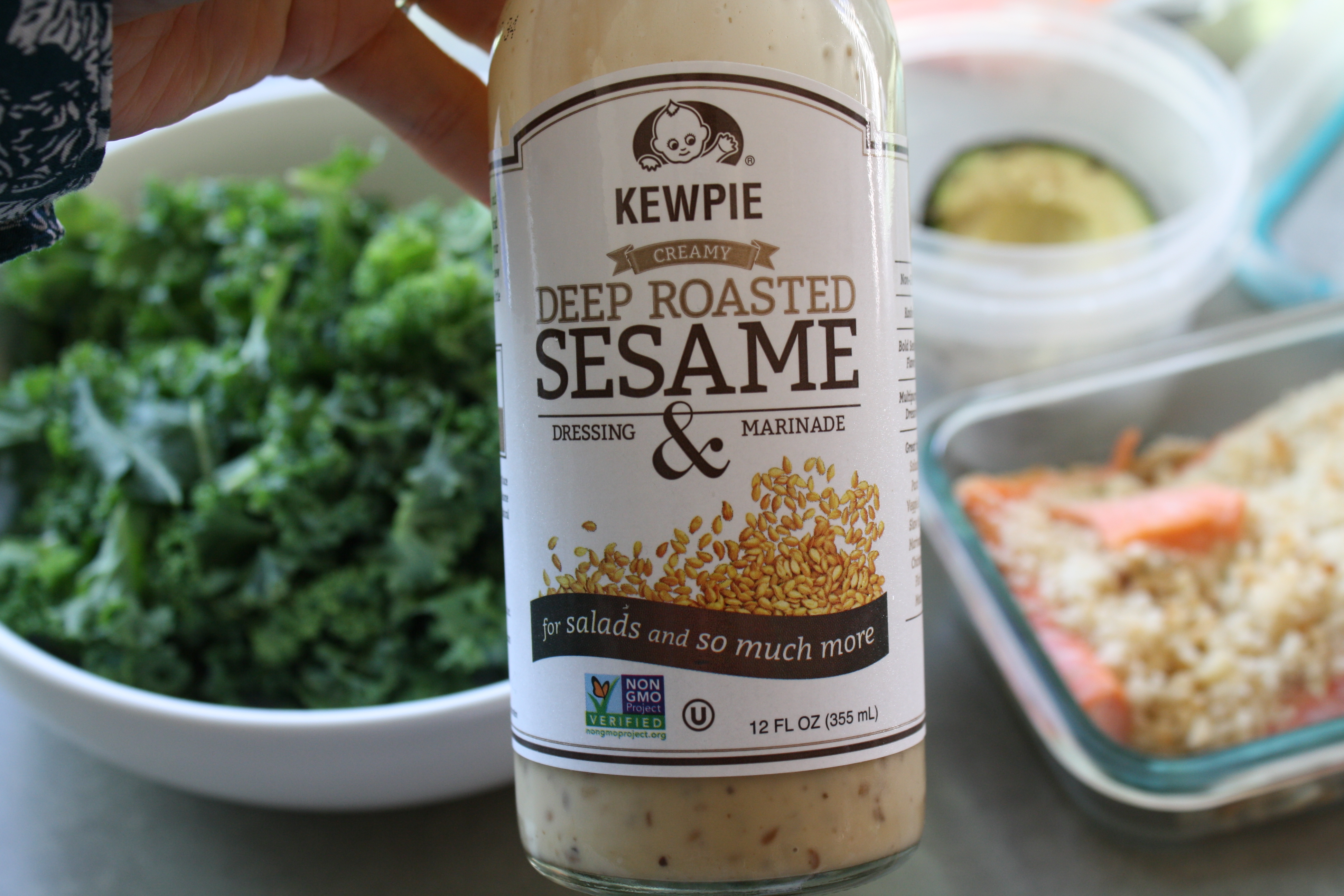 I was out of squash and roasted nuts, so I had to do something different for lunch (womp womp).  I forgot about this kewpie dressing!  It's as finger licking good as I remembered it being!  Such awesome roasted sesame flavor. Definitely a good consolation salad.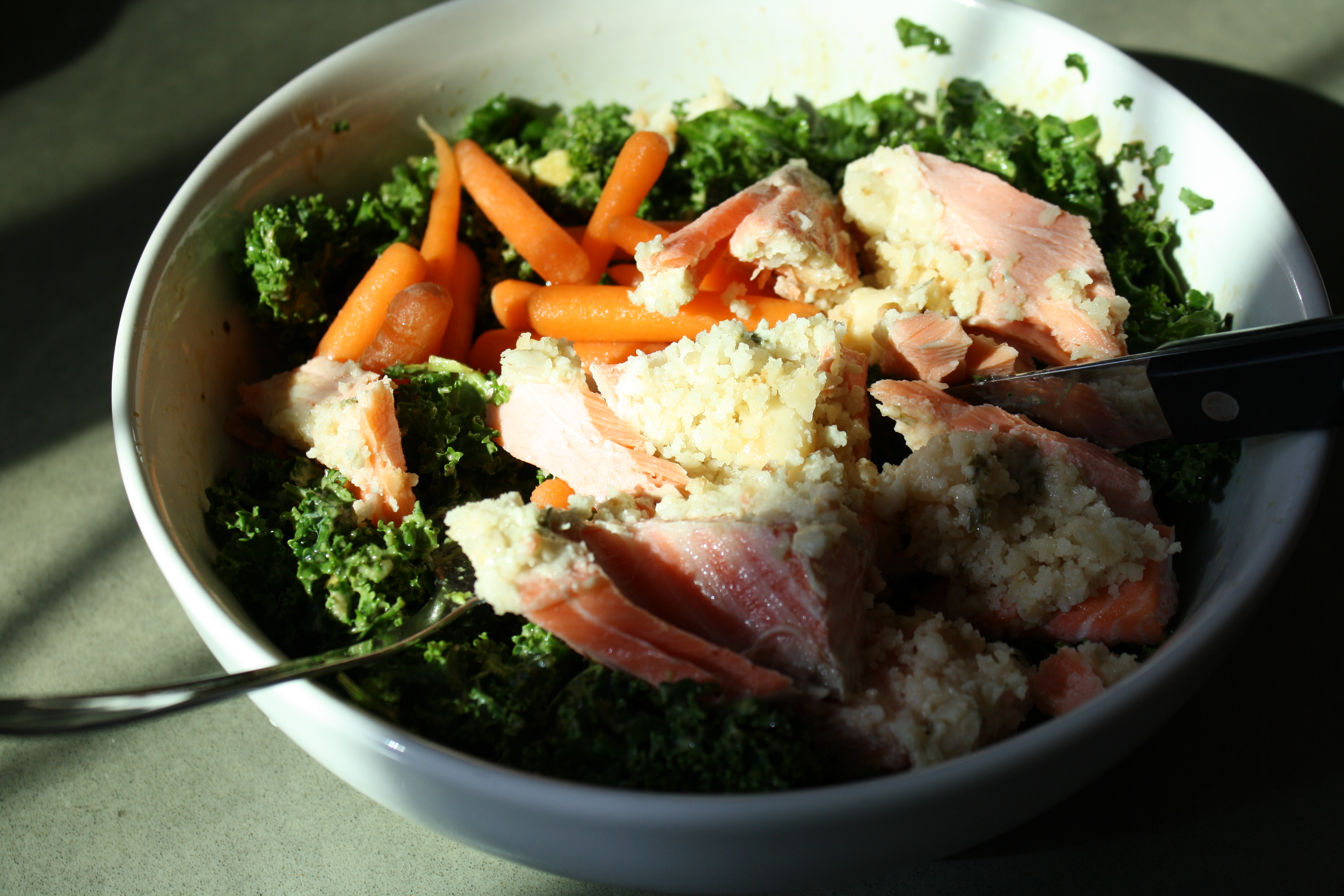 I massaged the dressing into the kale and then added in half an avo too before topping it off with leftover macadamia crusted salmon.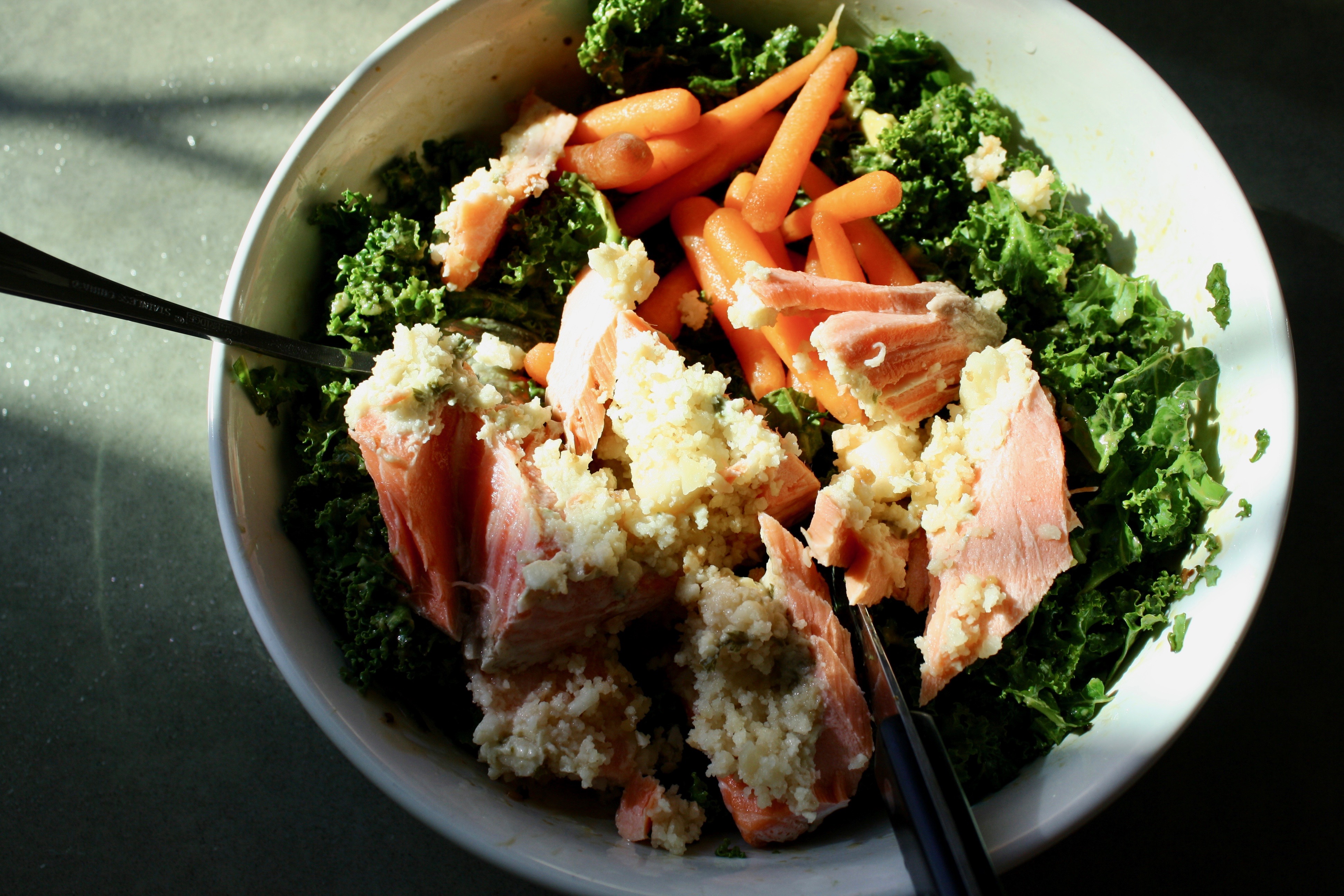 Photos don't do it justice!  It was goooooood.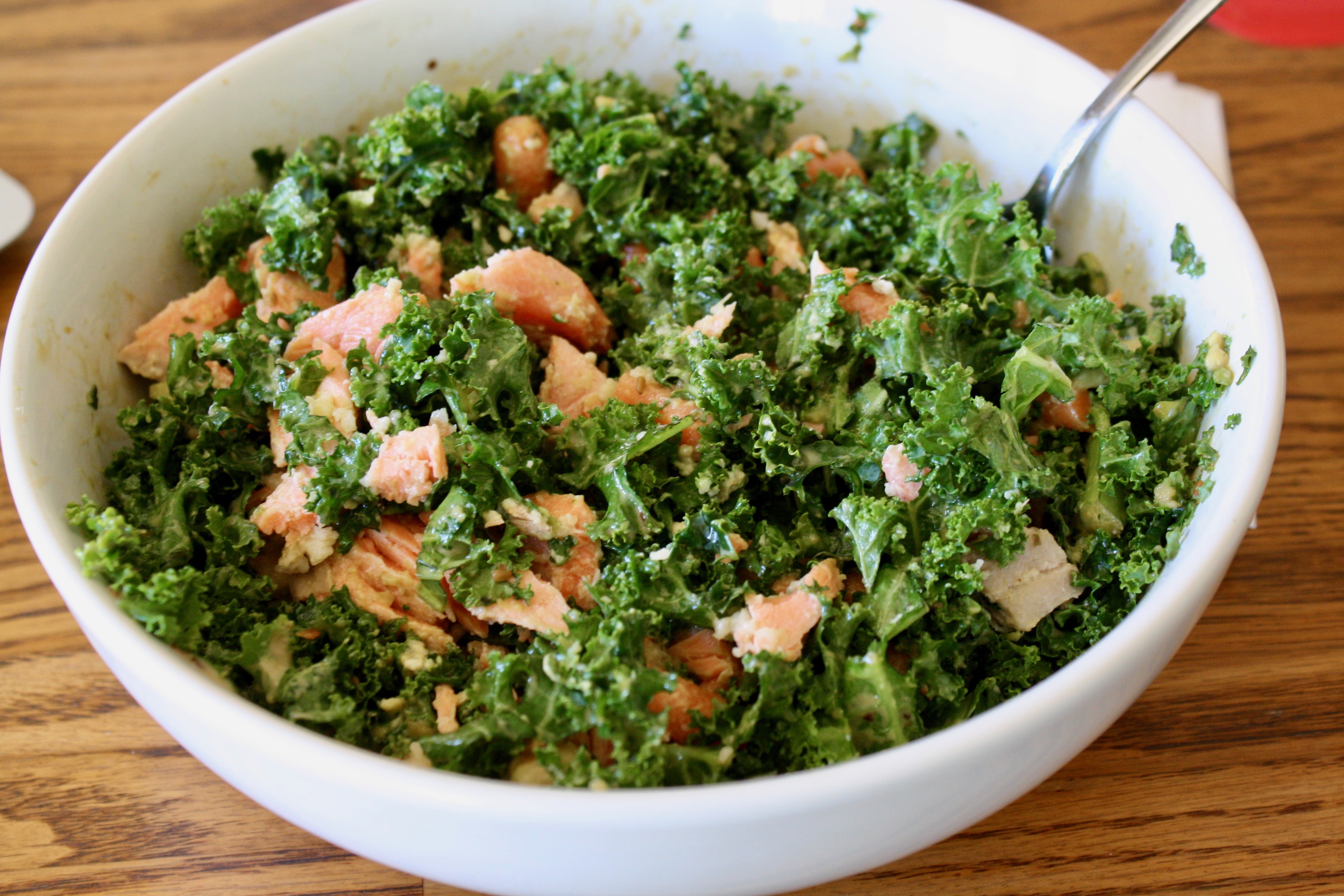 Once again, no dinner pics.  I had dessert though.  Again!  Note to self: get sweet tooth back under control.  In other news, my kombucha spending has blown up the budget so Kyle has agreed to let me brew my own!!!  WEEEE.  Send me ALL THE DEETS!!!