I have a ton of random things – some are food related, but some aren't – that I've been saving up to share with you.  They are rather amusing.  In my opinion, at least.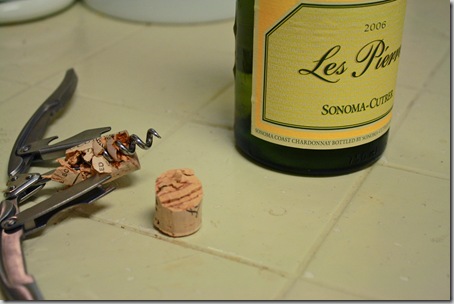 Even though I come from a wine family, I still have issues with uncorking a bottle.  I wasn't even drunk (yet), so I really have no excuse.
Almost every time we go grocery shopping Kyle convinces me we are out of frozen peas.  This weekend I cleaned and organized our freezer (wild Friday night, I know!) and discovered this.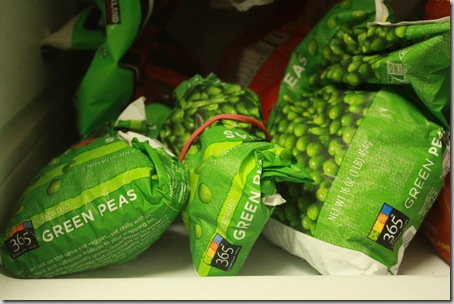 When I showed Kyle, he told me he was "saving up for a pea party."  It was hard to take him remotely serious because he looked like this.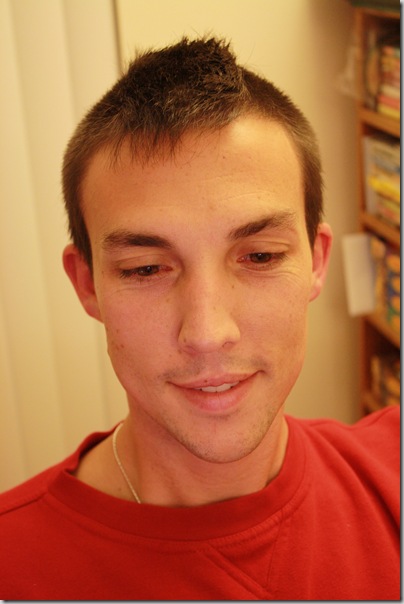 He was in Vegas for the weekend (bachelor party) and let me shave his hair into a faux-hawk before he left.  Talk about trust!  He ordered clippers from amazon and I went at it (with zero experience in hair cutting whatsoever, mind you).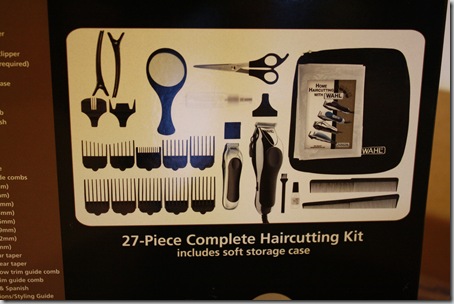 Ummm, 27 pieces is a LOT of pieces.
My first thought when I opened it all up was "hmmm…maybe I should have done some research?"  But I kept a poker face and let Kyle think it was no big deal.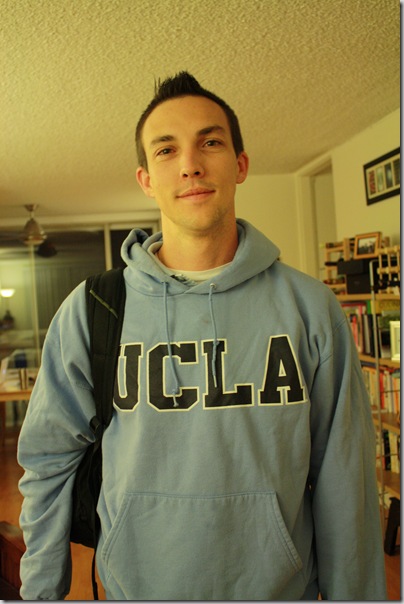 5 AM and Vegas bound.  He is now back in LA and still rocking the 'hawk.  I wish I was joking.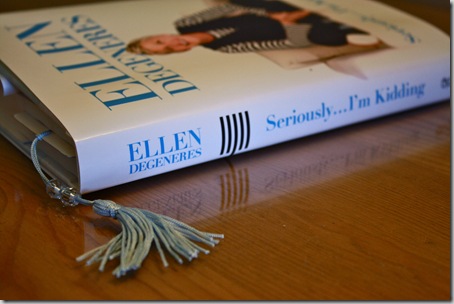 I bought this book the other day and am loving it.  Ellen is hilarious.  I recently read her wife's book, too.  Apparently I'm really into lesbian autobiographies right now?  Oh, and if you're going to make fun of me for that bookmark, it's a joke.  Since I no longer ride the subway to work, I don't have metro cards to hold my place as I read.  That one is about as cheesy as it gets (it has a puppy on it as well as a quote about friendship).
Is there anything less necessary than a QR code on a banana sticker?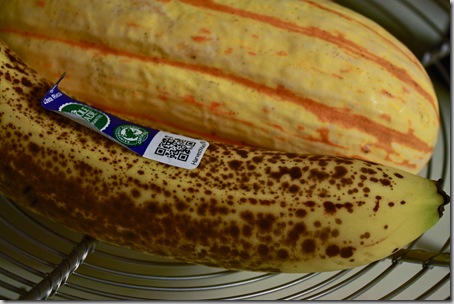 No seriously.  They're joking right?
No such thing as too much pink.
Don't judge a loaf by it's crust.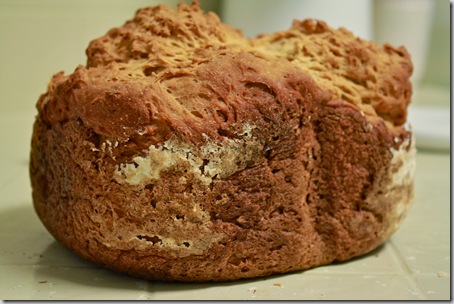 Otherwise you might give this beauty the cold shoulder.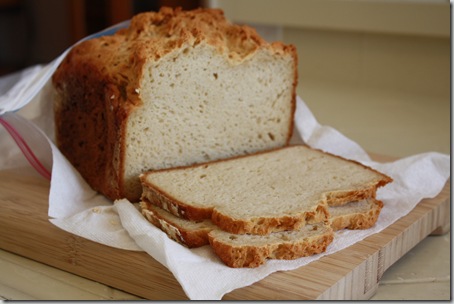 And that would be a mistake.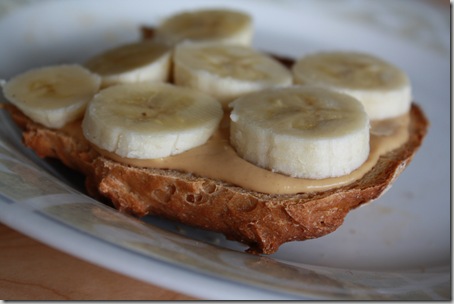 I'm not joking.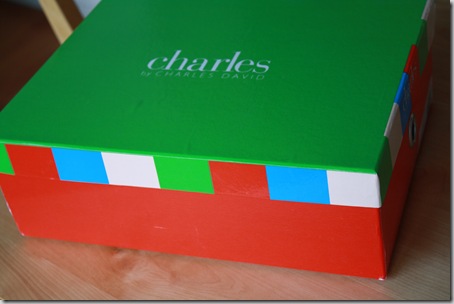 I stopped breathing when I opened this box.  Charles David literally took my breath away.
Have you ever???????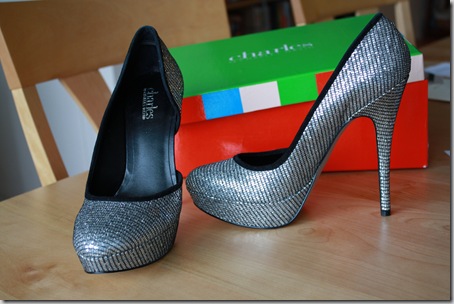 The heels are almost 5 inches high.  Again, not joking.
Last – but definitely not least – happy food day!!!
[I basically celebrate this holiday every day, but why not go above and beyond today, right?!?]  If you really wanna treat yourself in the name of food, you can sign up for Lollihop's monthly snack boxes.  The December boxes are going out soon and they have a very special surprise in store for the holidays.  I'm so excited to get it!!  Their entirely vegan boxes are in limited amounts though so you gotta strike while the iron is hot – just enter the Elise-hungryhippie when you checkout.