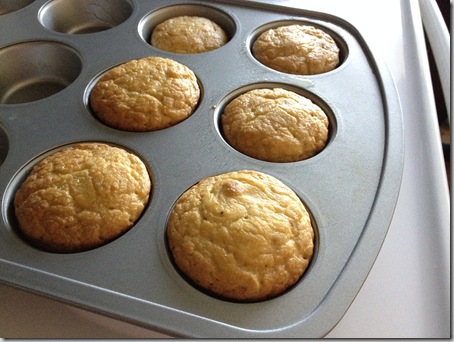 As I've shared several times before, this recipe is on repeat all the time here at the HHH household.  It's an allergy friendly winner!  I make it with blueberries instead of chocolate chips most of the time, but sometimes (if I don't have blueberries on hand), I just leave them as plain pumpkin muffins without any add-ins.  Still great!  Anyway, I wanted to try a savory version in an effort to trick P into eating some squash.  Yes, I've no resorted to "sneaky chef" techniques – baking veggies into my kid's food.  I've been trying to get him to eat the squash in various forms for the past two weeks with no luck (mixed into sweet oats, savory rice, etc.).  So muffins were the next attempt. 
I knew Juli's coconut flour muffin model would work, so I just went for it, replacing all the sweet stuff with savory stuff.  And it was a total success!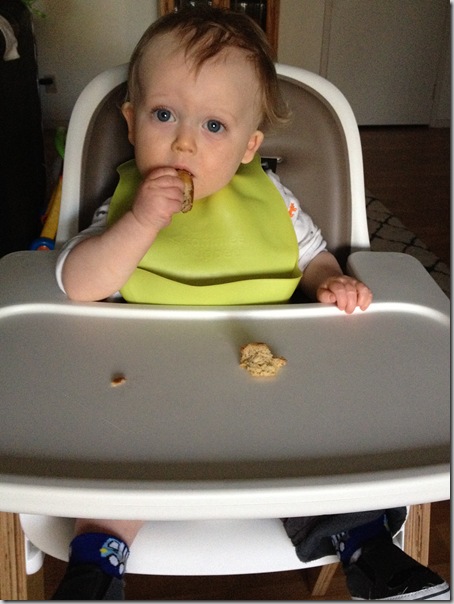 Grain Free Squash Muffins [dairy free, wheat/gluten free, grain free, soy free, nut free]
Ingredients:
1/3-1/2 cup squash (I baked it and mashed it so it was pretty much pureed)
1/4 cup olive oil
3 eggs, whisked
1 tbsp coconut aminos
1/4 cup coconut flour
1/2 tsp baking soda
1/2 tsp baking powder
pinch of salt
pinch of pepper
Directions:
Pre-heat oven to 350 degrees F.
In a large mixing bowl, mash squash, then whip in eggs, olive oil, and coconut aminos.  Add the rest of the dry ingredients and stir until well combined.
Pour into greased muffin pan and bake for 28 minutes at 350 degrees F.  Yields 6 muffins.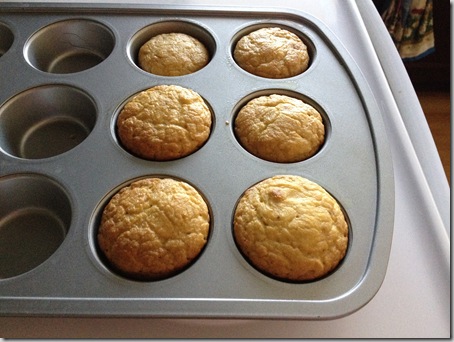 Notes:
You could sub coconut aminos for tamari or soy sauce, but it will no longer be wheat or soy free.
The amount of squash is forgiving so don't worry about getting an exact measurement – anywhere between the range provided will work.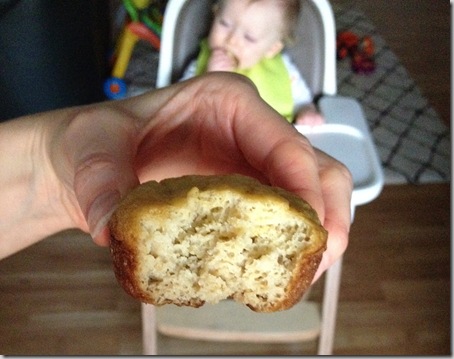 They are moist and eggy which is ideal for P because he's super picky about baked goods that aren't fresh out of the oven.  His highness doesn't like dry crumbly things one bit, so even if it's a home-made waffle, if it wasn't made that morning, he doesn't want to have anything to do with it.  😛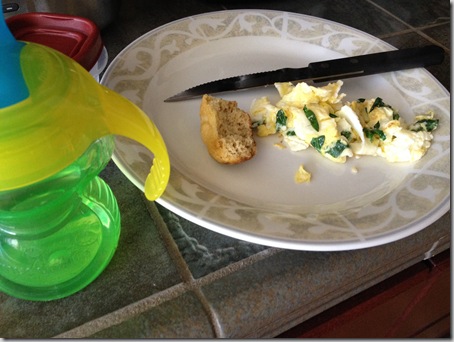 The first time I gave him some for dinner, he ate an entire muffin.  The second time I gave him some for breakfast, he ate half a muffin.  Still a good average in my book.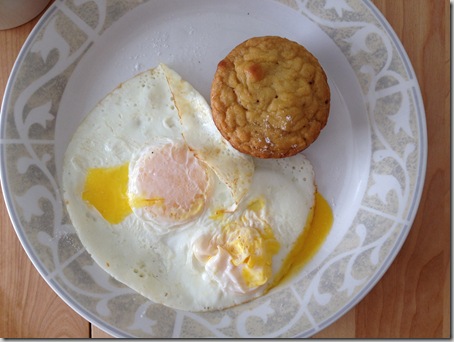 I'm happy to eat his leftover scraps, too.  🙂