This is a riff on plantain maduros.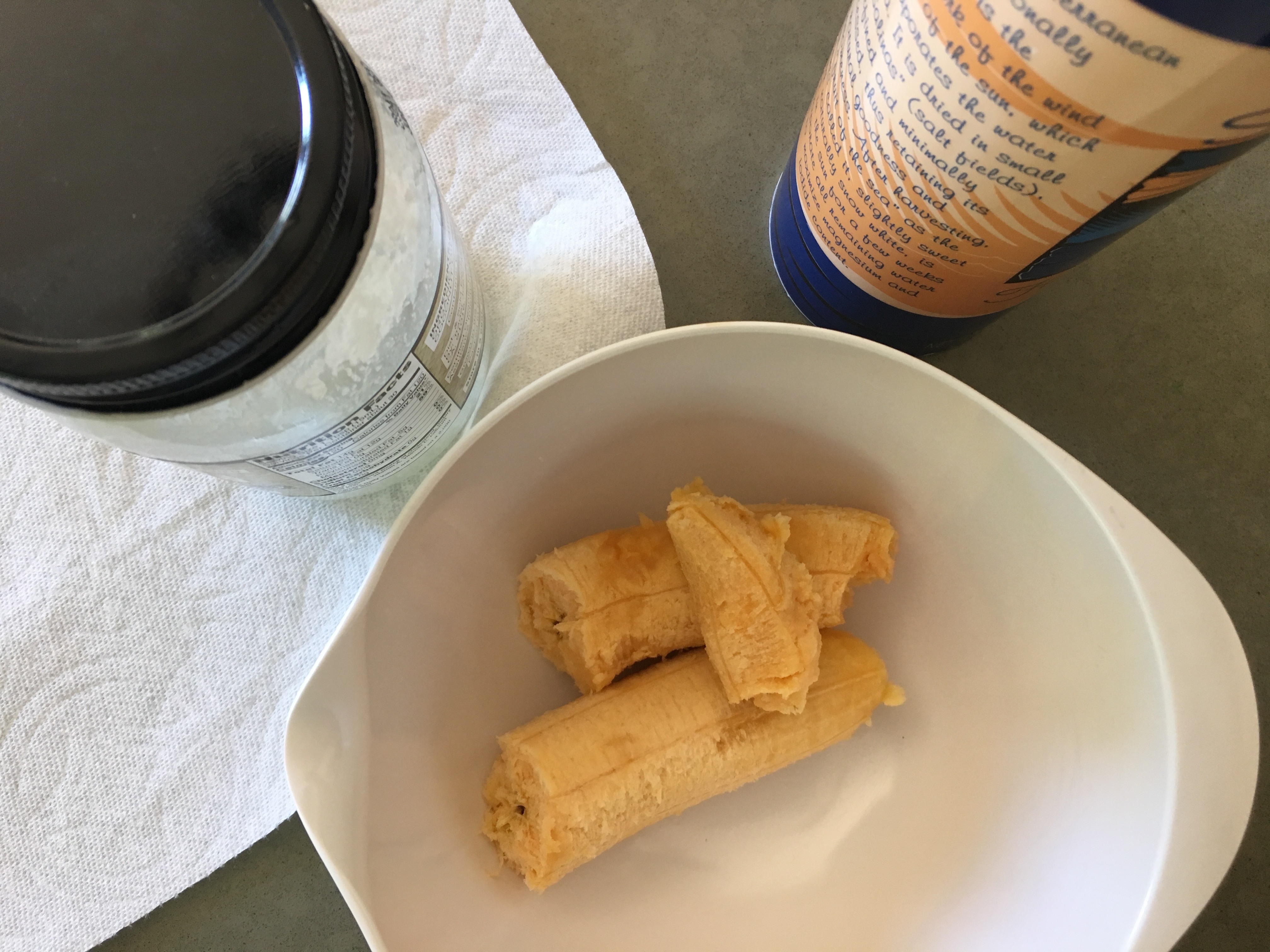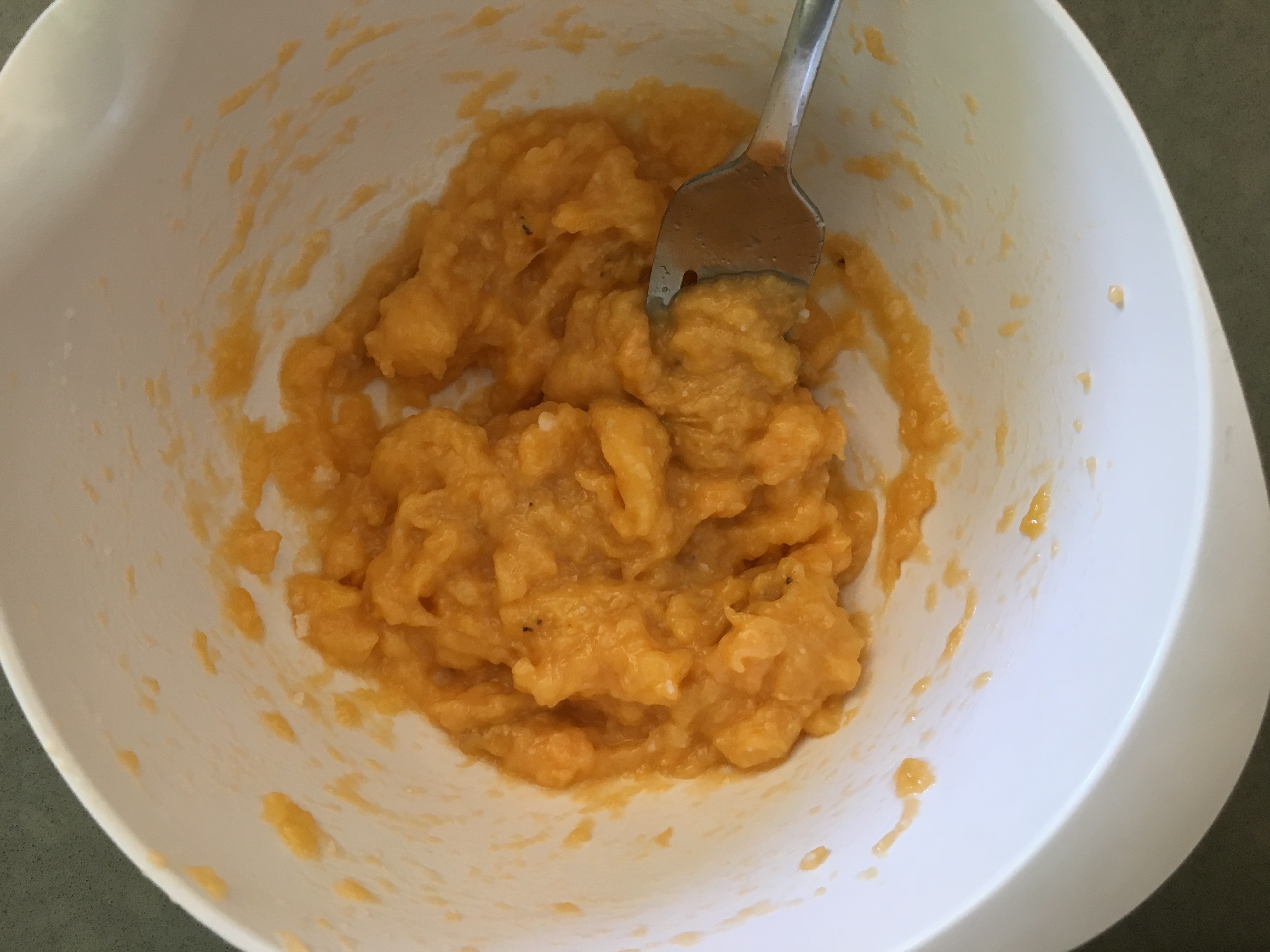 I have had a plantain in the fruit basket for so long that it was super ripe and I needed to do something with it stat.  Since I already had the oven on for something else (I think I was roasting sweet potatoes) I decided to mash it up and bake it.  I added 3 tbsp coconut oil and a pinch of salt and smooshed it up with a fork until it was mostly pureed but still lumpy.  Then I spread it on a parchment paper lined baking sheet.  And baked it at 350 degrees for ~30 minutes.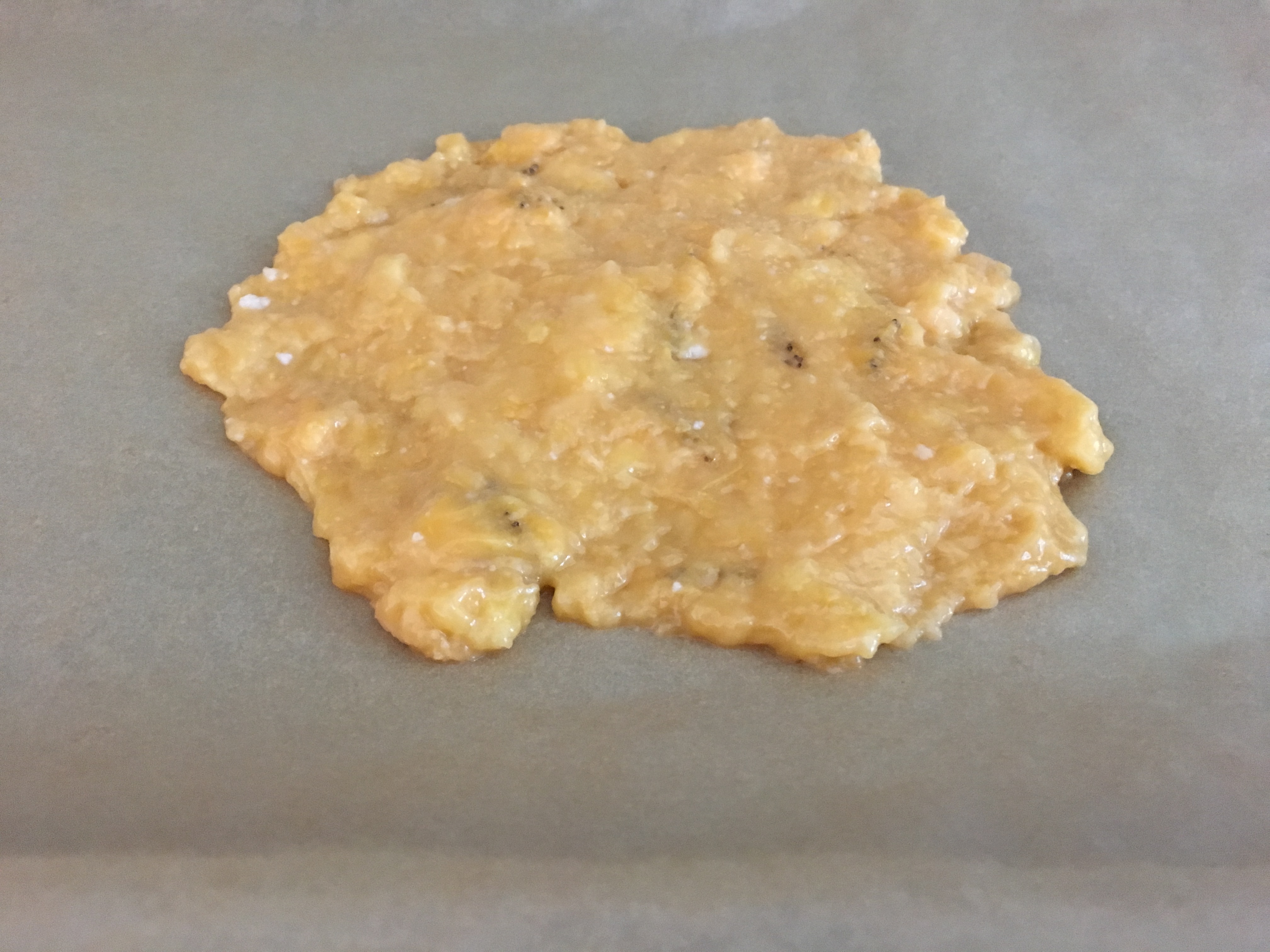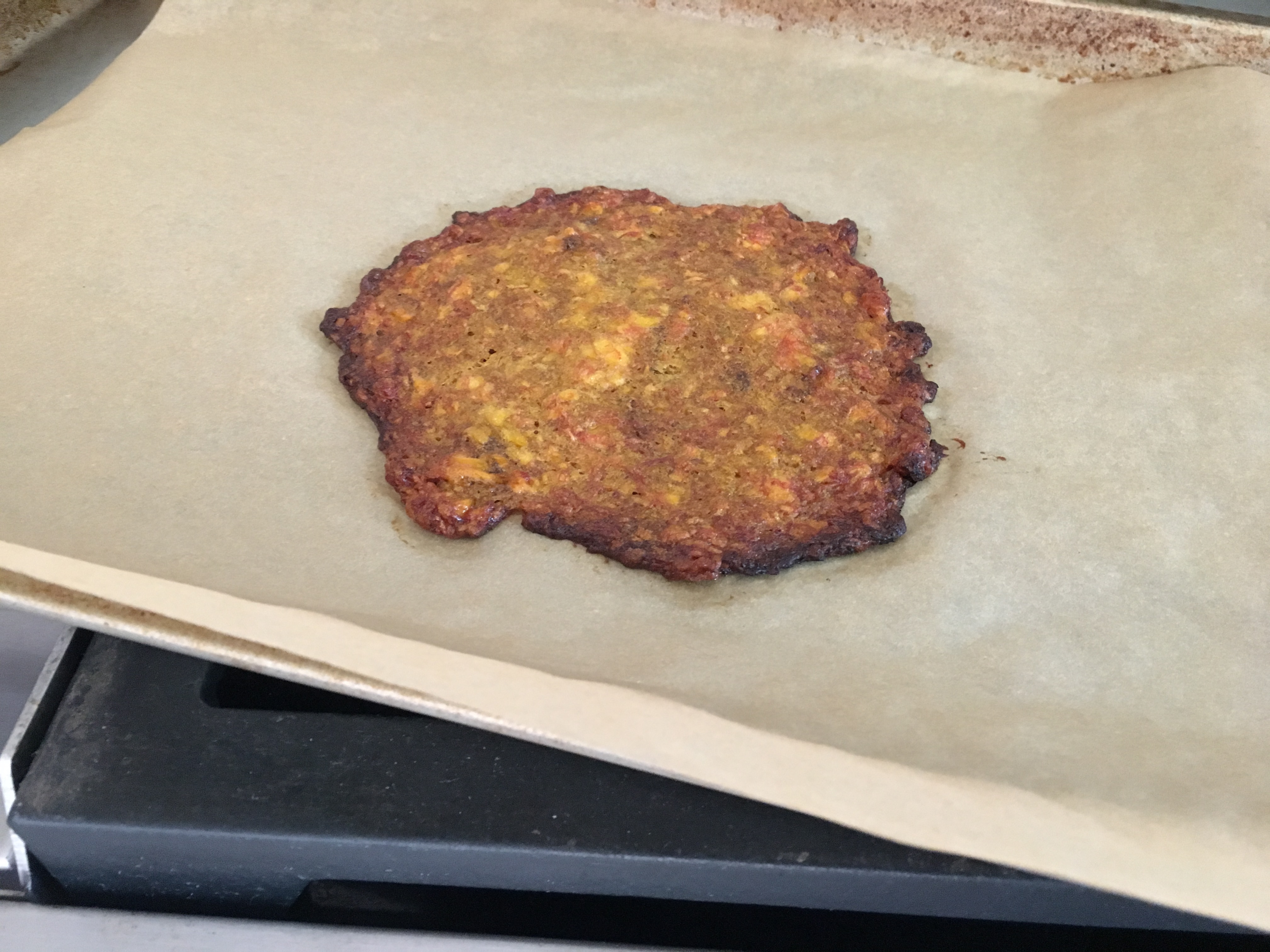 I had it for breakfast the next morning and it was so sweet.  Way sweeter than I was expecting because I have only ever had green plantains before.  It reminded me of a dehydrated banana bar or something, because it had that kinda sticky, kinda chewy bite with a sweet flavor.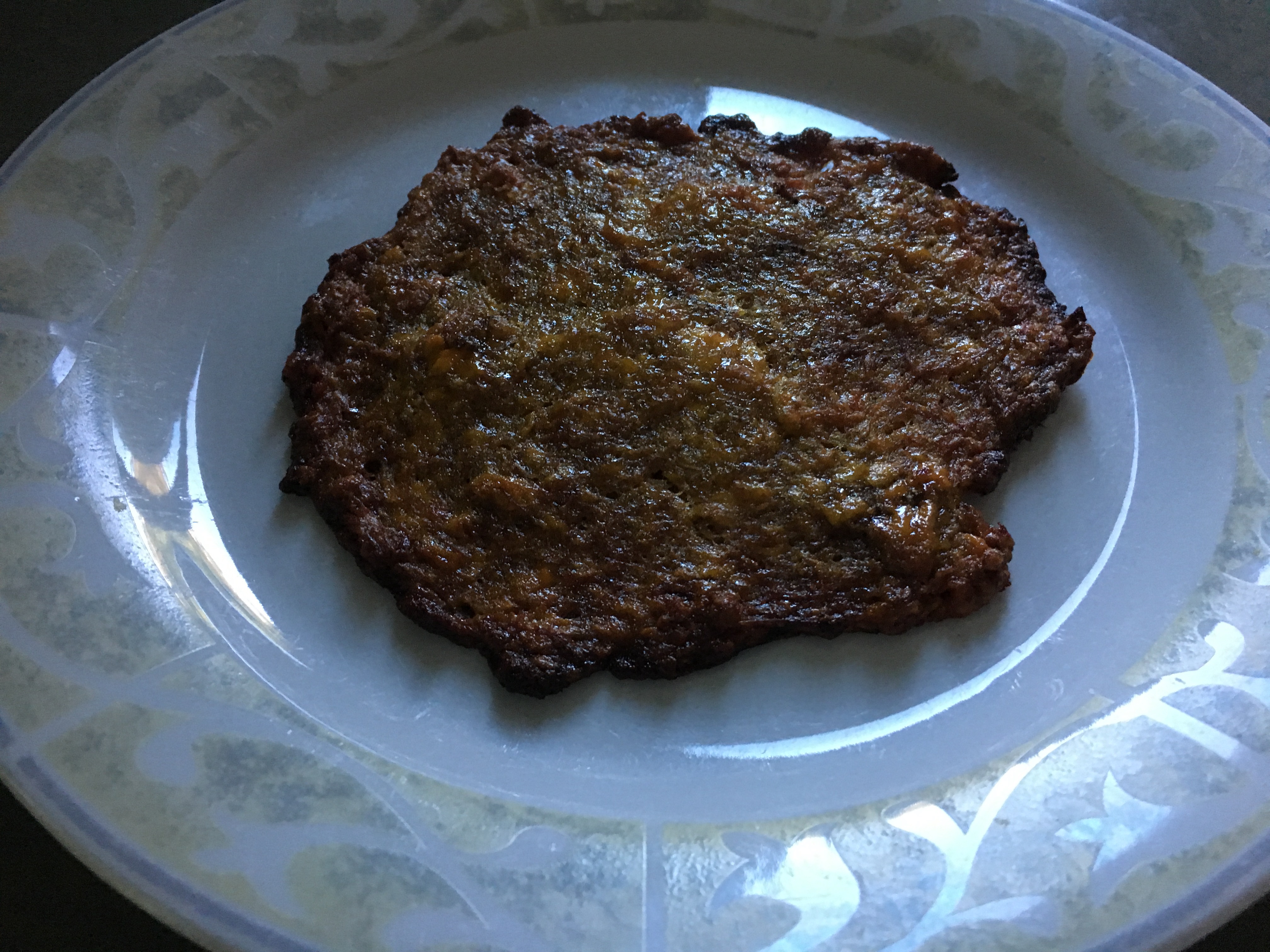 I should have made more or done something more elaborate with it because it wasn't enough to fill me up and was kinda random as a side dish.  I liked it though so I will have to figure out something else to do with it next time I make it.  Definitely good enough to repeat.  I had a bowl of banola to fill me up.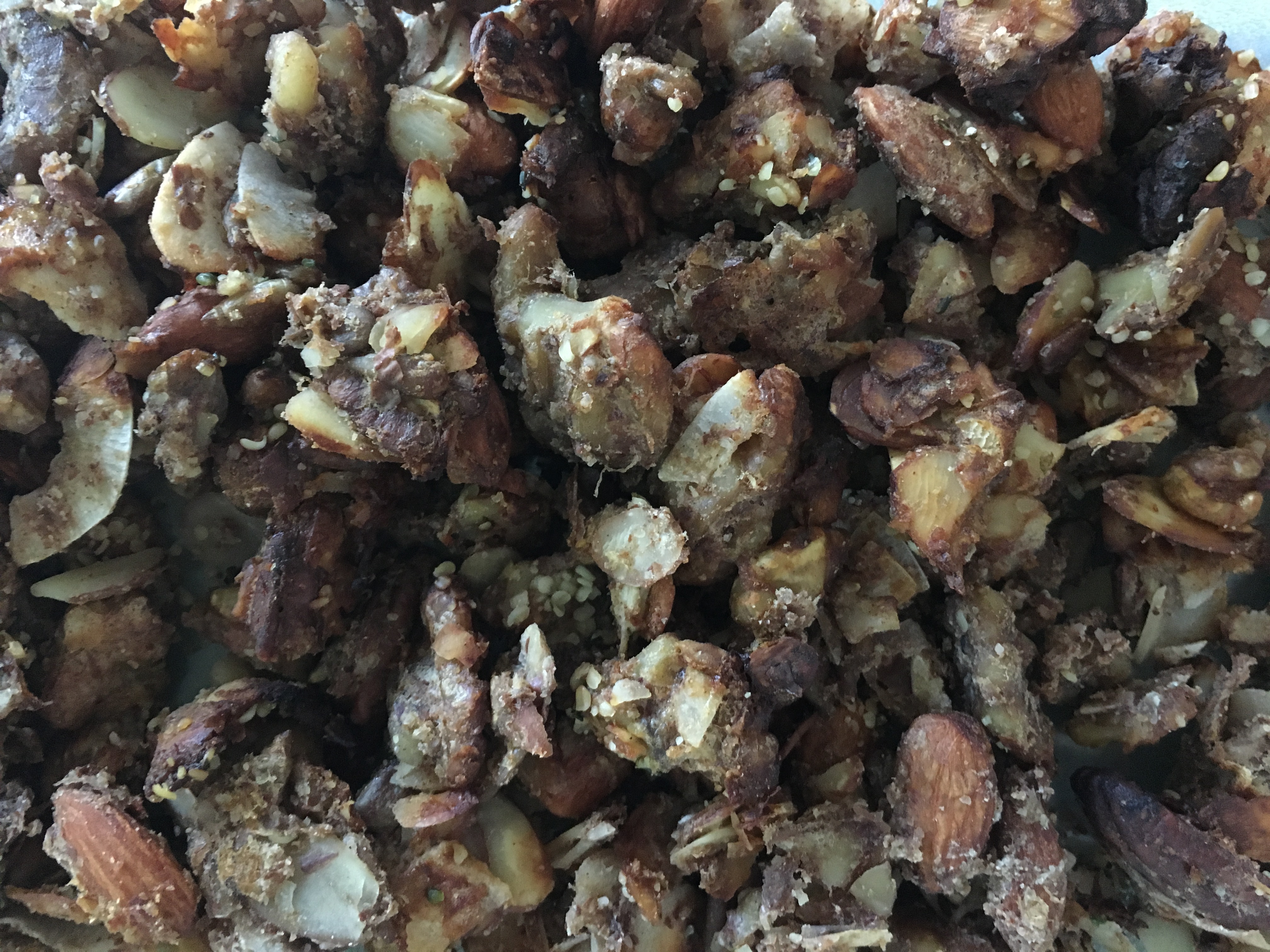 Random side note: I am wondering if hemp seeds bother me.  Do hemp seeds bother anyone else?  It's a hard ingredient to isolate.  I actually didn't have any issues after eating the banola, despite my previous question, but a serving probably wouldn't have enough to tell.  I can't recall what I'm basing this off of, to be honest, but I remember thinking it last month…and then never following up or figuring anything out.  Maybe I'm just remembering that it is SCD illegal and I thought that was weird.  It's curious how the low fodmaps diet and SCD are alike in so many ways but then differ for other things – my body mainly aligns with fodmaps but nuts and seeds are odd.  99% the time I feel fine and then 1% of the time I'm all out of whack.  But in the past it's been hard to discern if a specific ingredient is/was the culprit because my GI tract is SO delayed in it's reactions I never know which thing I've eaten is causing upset…or if it's a cumulative effect….or if I'm stressed and that's adding to the problem…or hormones…orrrrrr GAH.  My frustrating gut.  Anyway, I'm not sure I'll do any type of elimination diet for a long time to sort it out because I just did that 30 day thing, so for now I'll just try to stay mindful and see if I notice trends?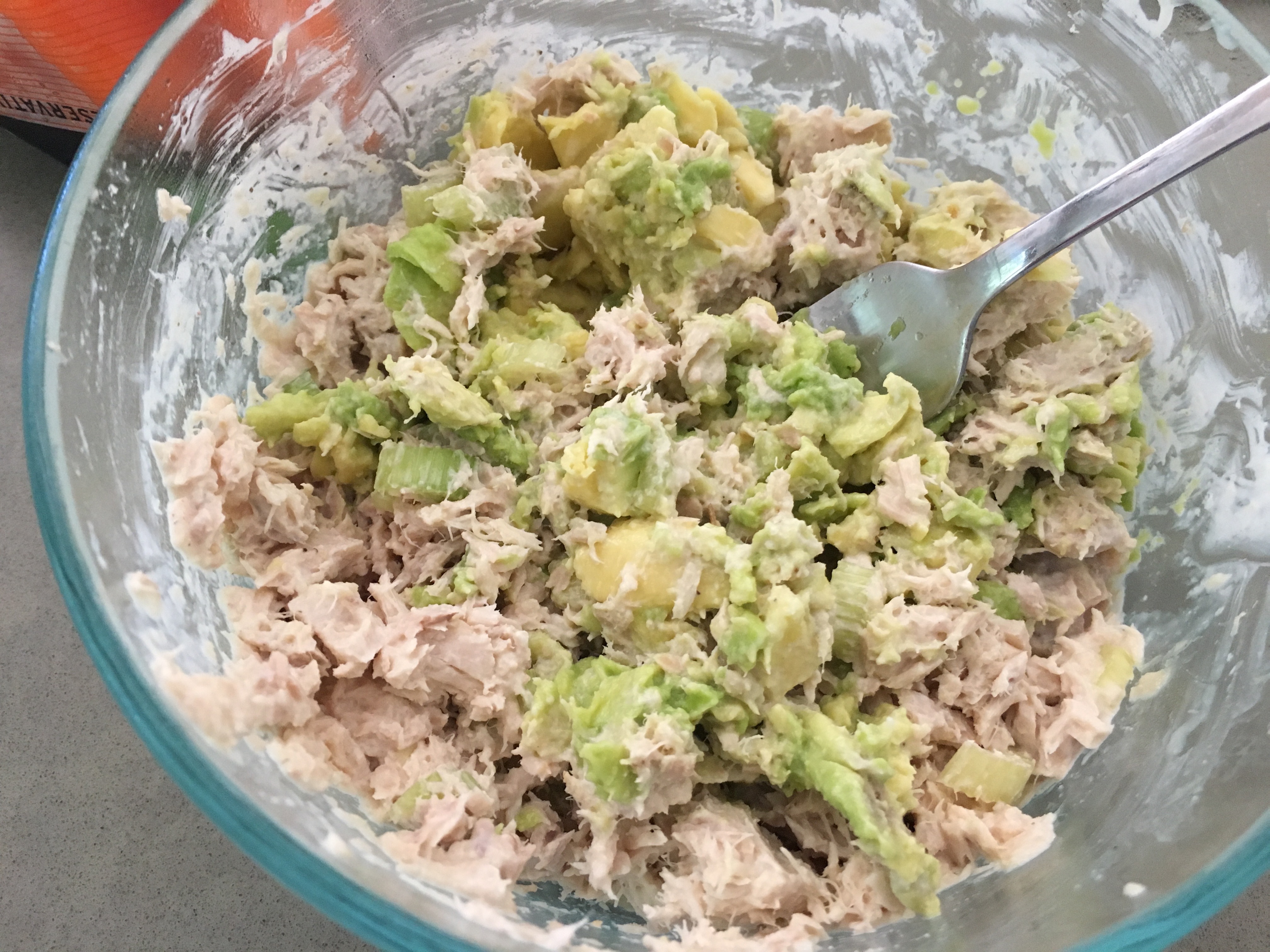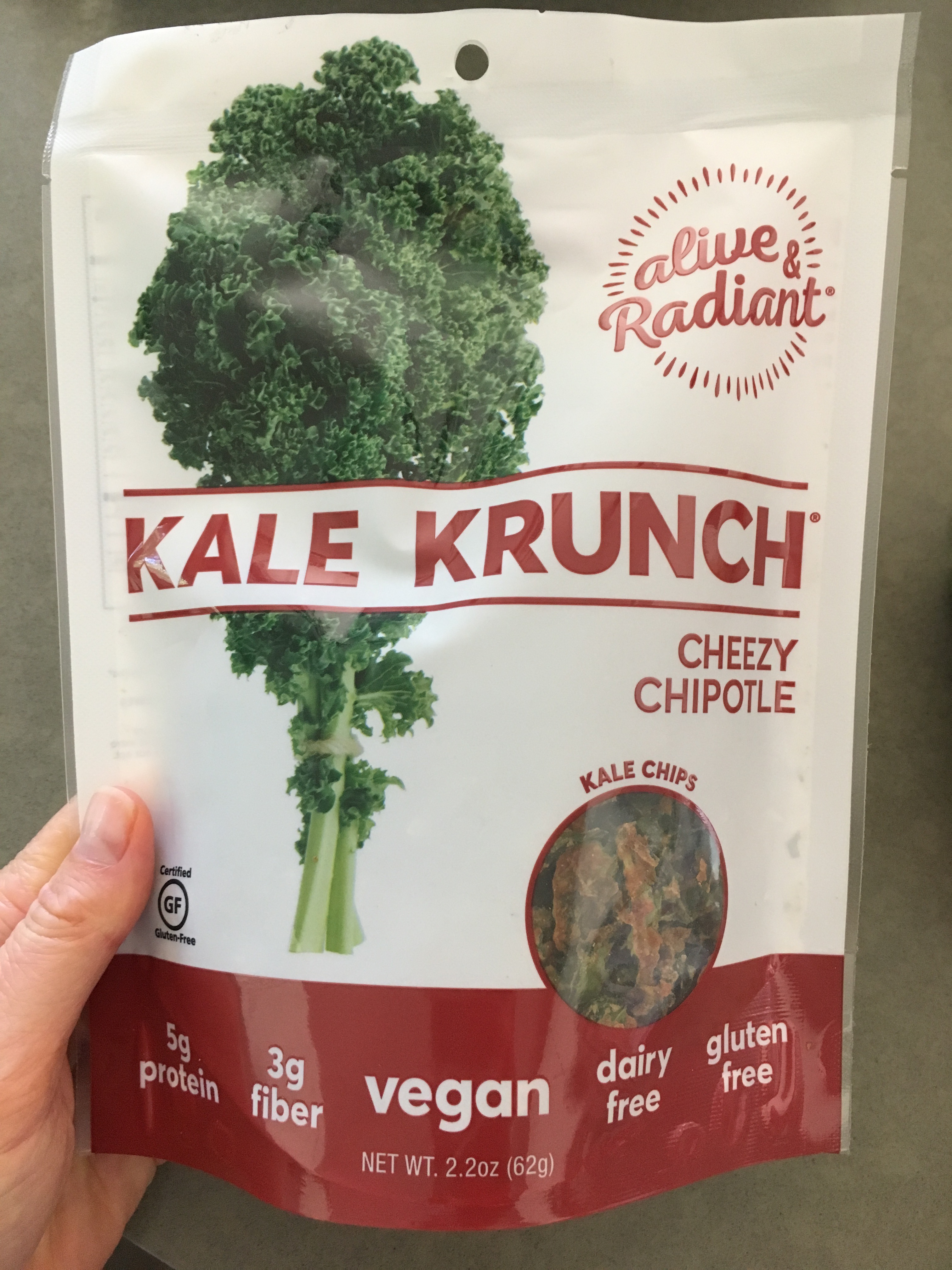 Lunch!
I made tuna salad the same way I posted a few days ago, plus half an avo, and then carrots and kale chips on the side.  I got this bag the same time I got the last alive & radiant bag.  This one was even worse!  Sorry to be all debbie downer on the kale chips lately, but I didn't like the flavor of these cheezy chipotle ones at all.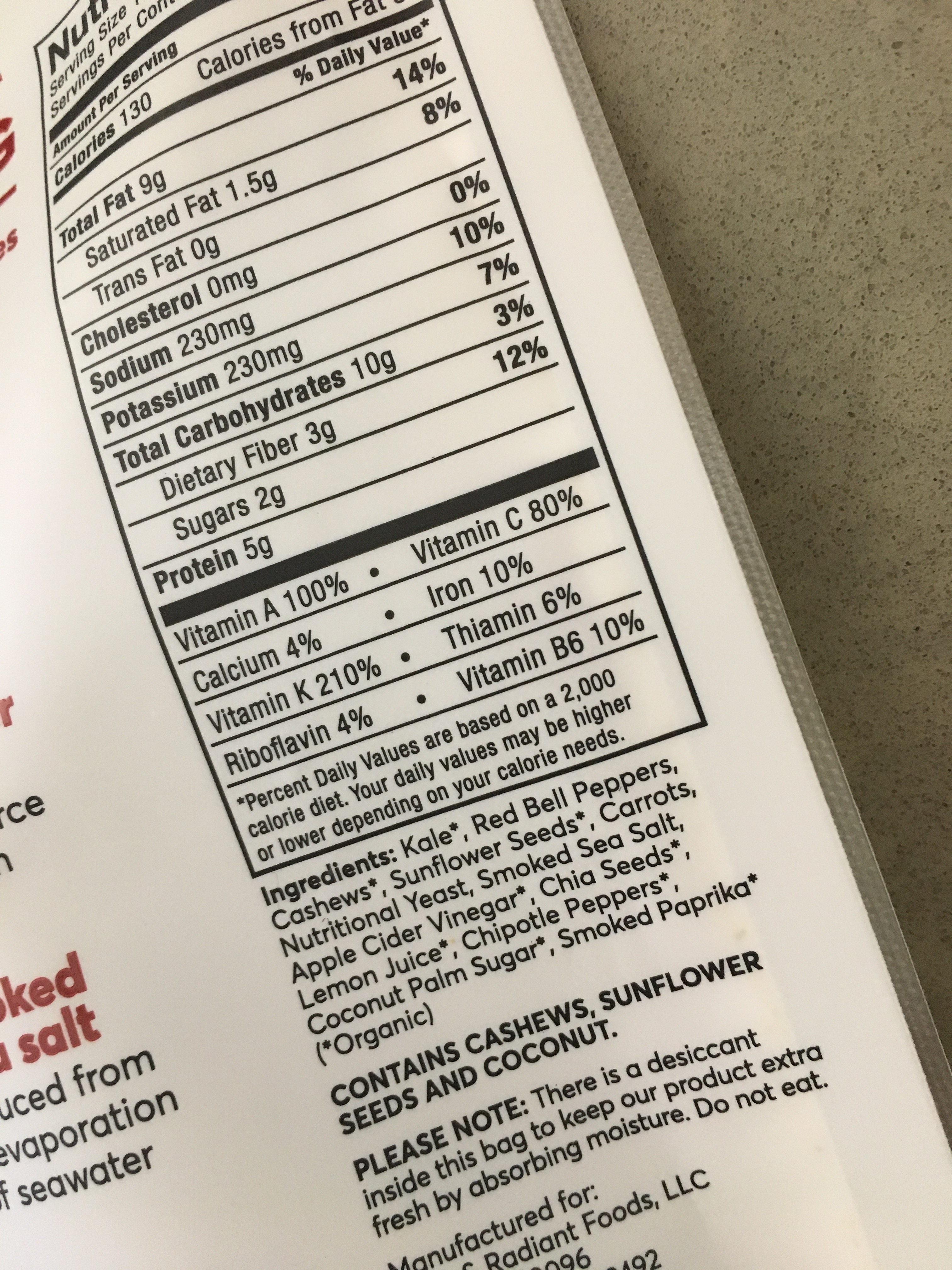 Of course they are the only flavors that don't have onion and garlic and they are no good.  Such a bummer.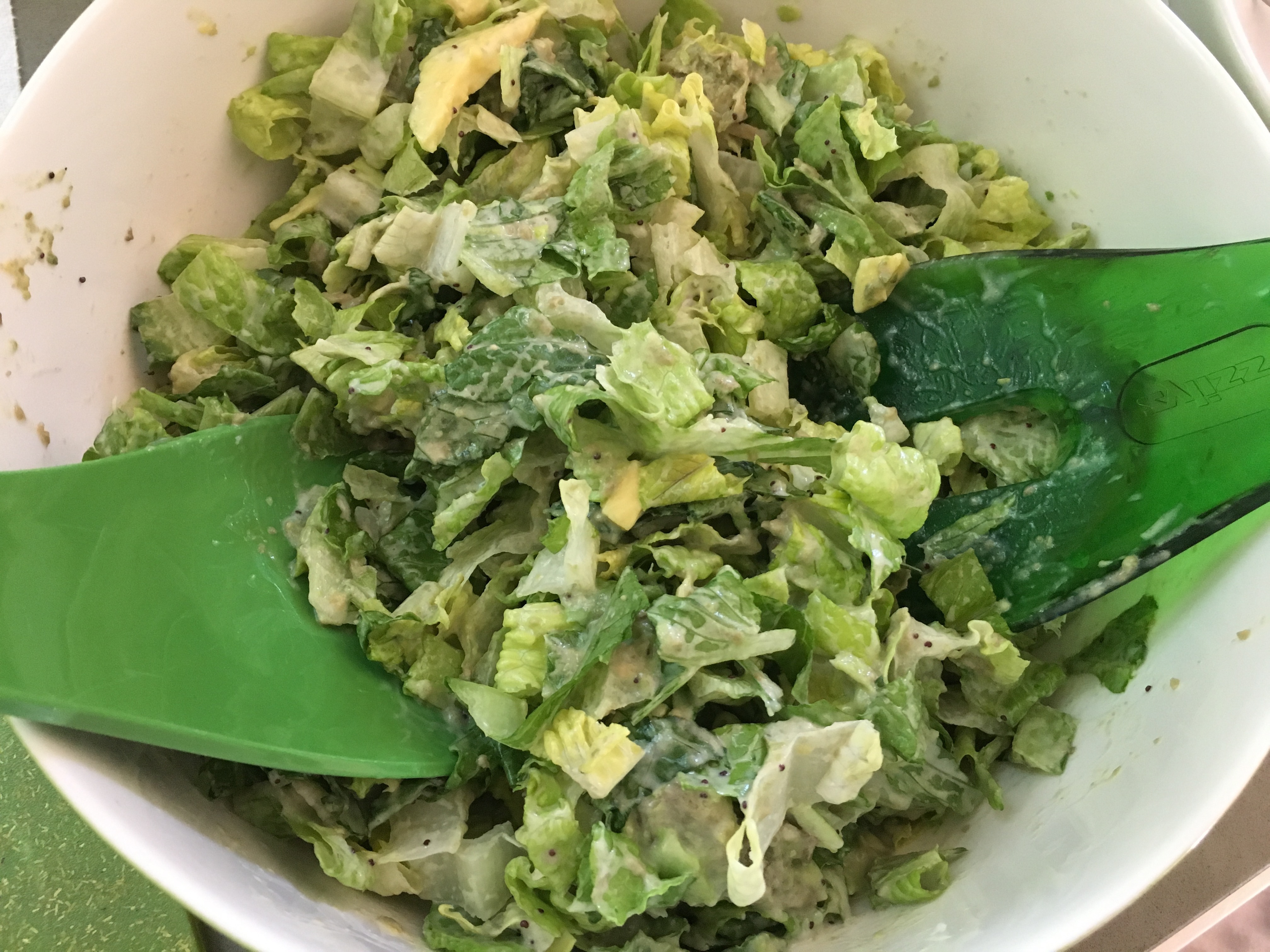 Another salad for dinner.  P says we had a salad yesterday!  I told him it's summer and we have to take advantage…and then he saw there was melon and avo involved and had no more complaints.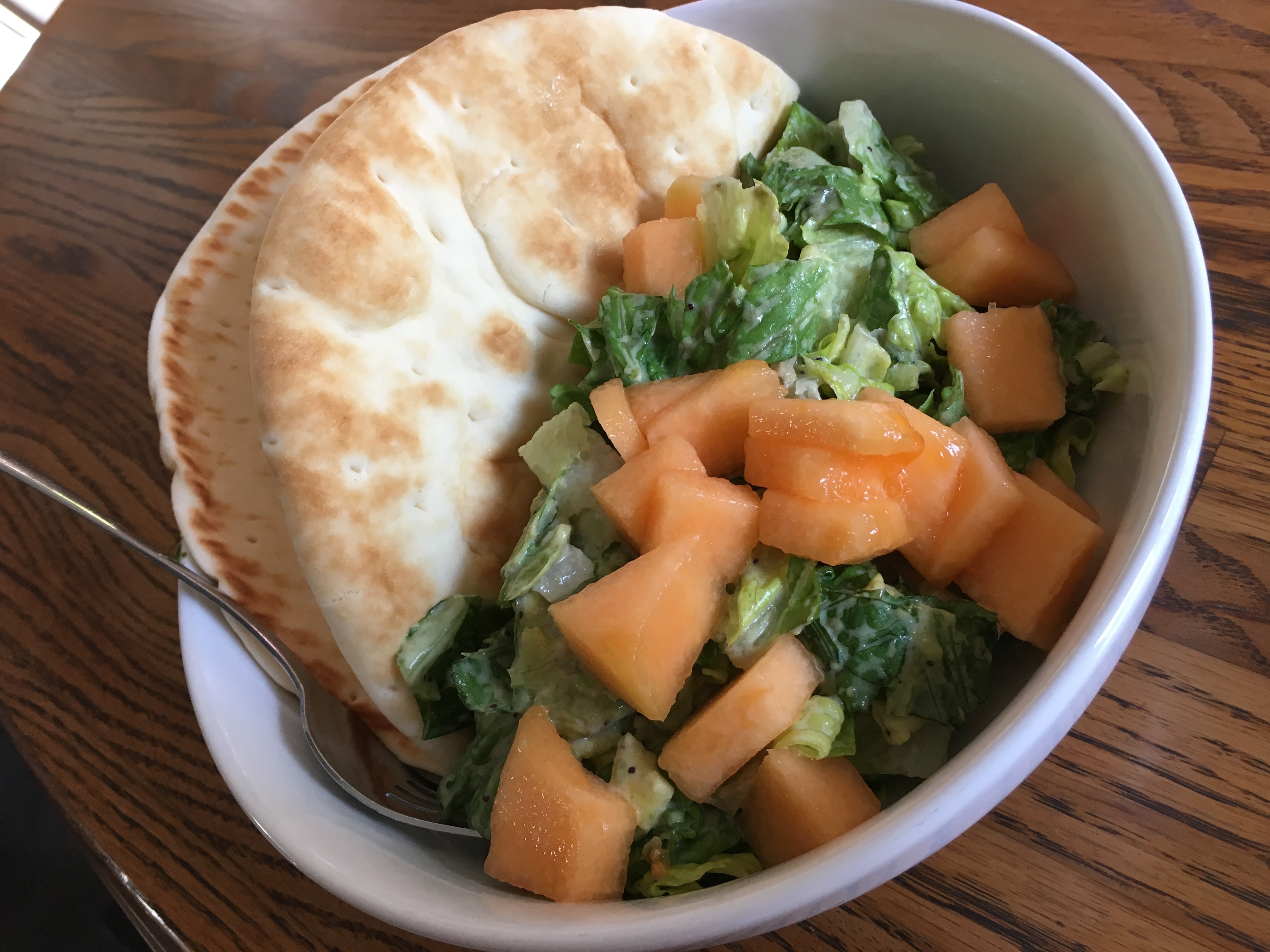 Kyle's plate.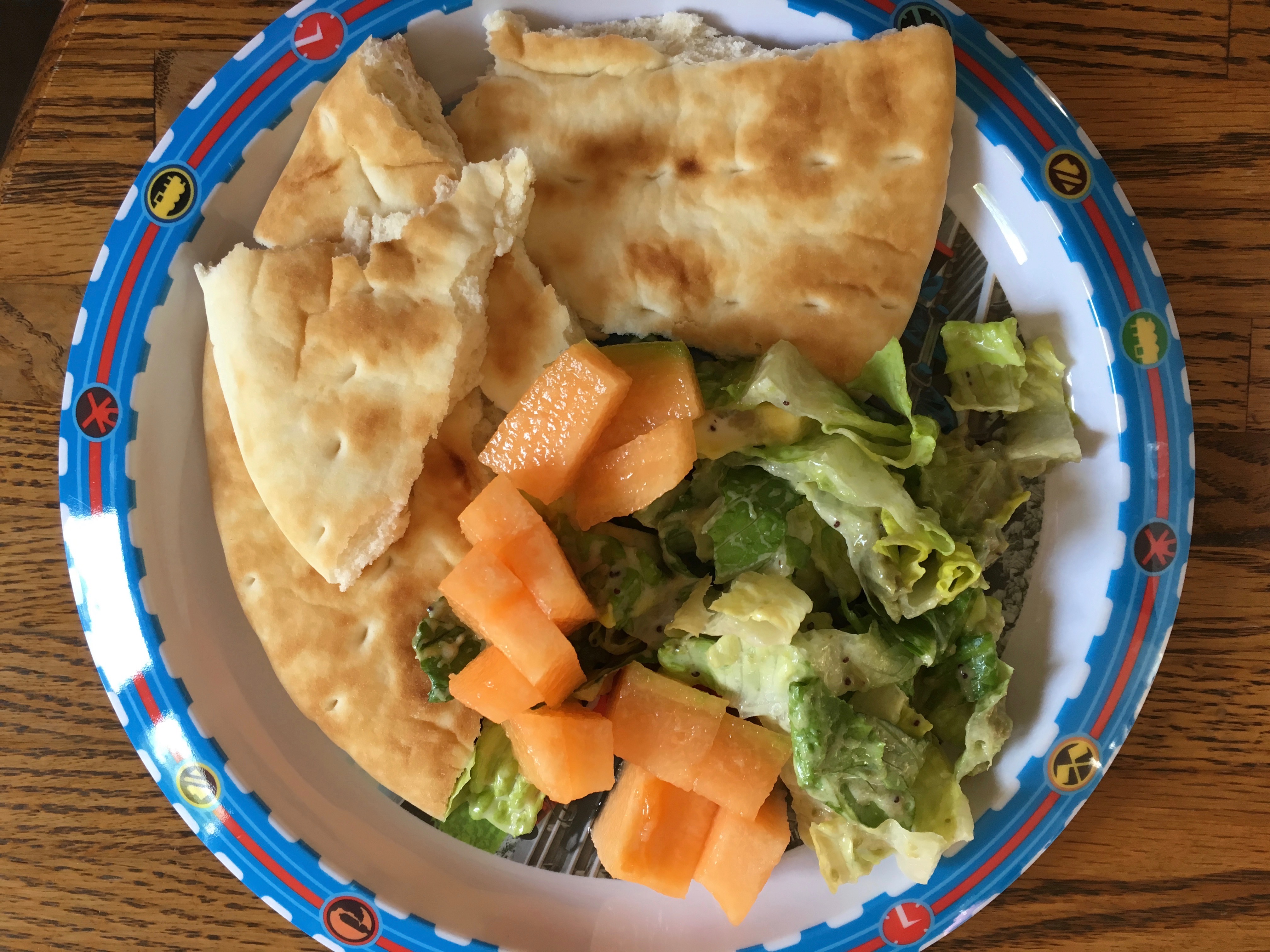 Kid plate.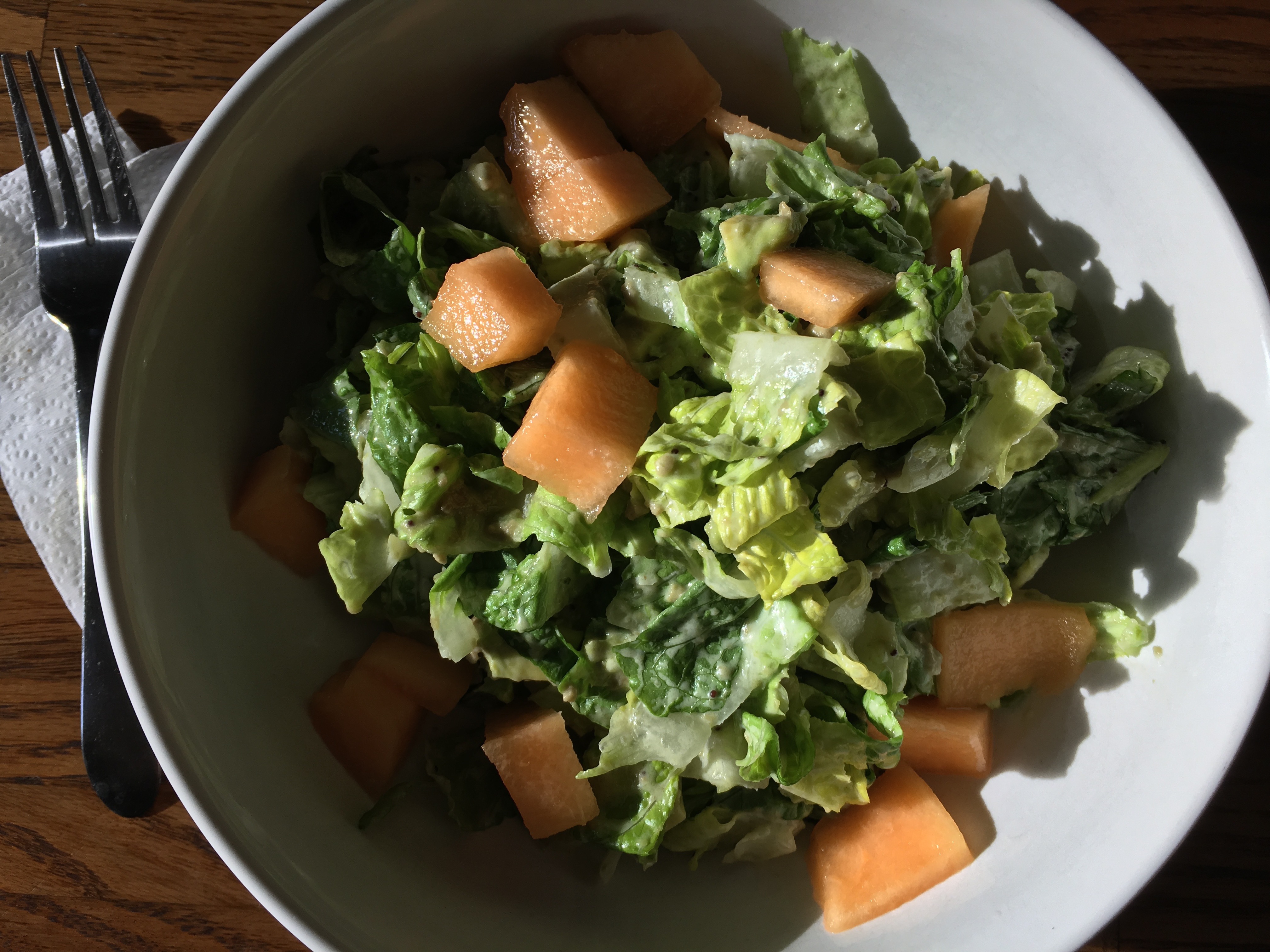 My plate (bowl).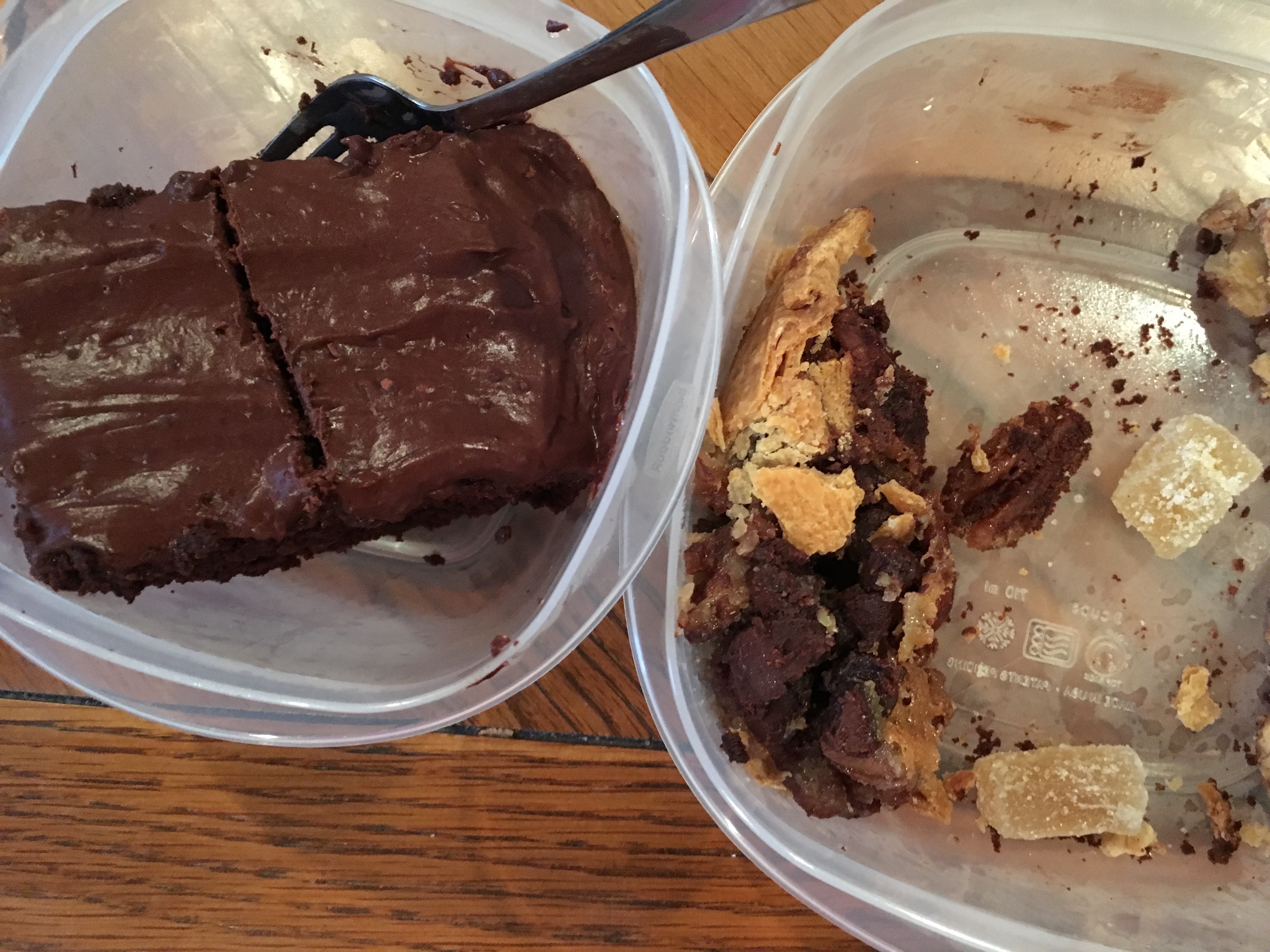 With cake AND pecan pie for dessert.  It was a ROUGH day of potty training and chocolate helped me unwind, what can I say. It's all gone now.  🙁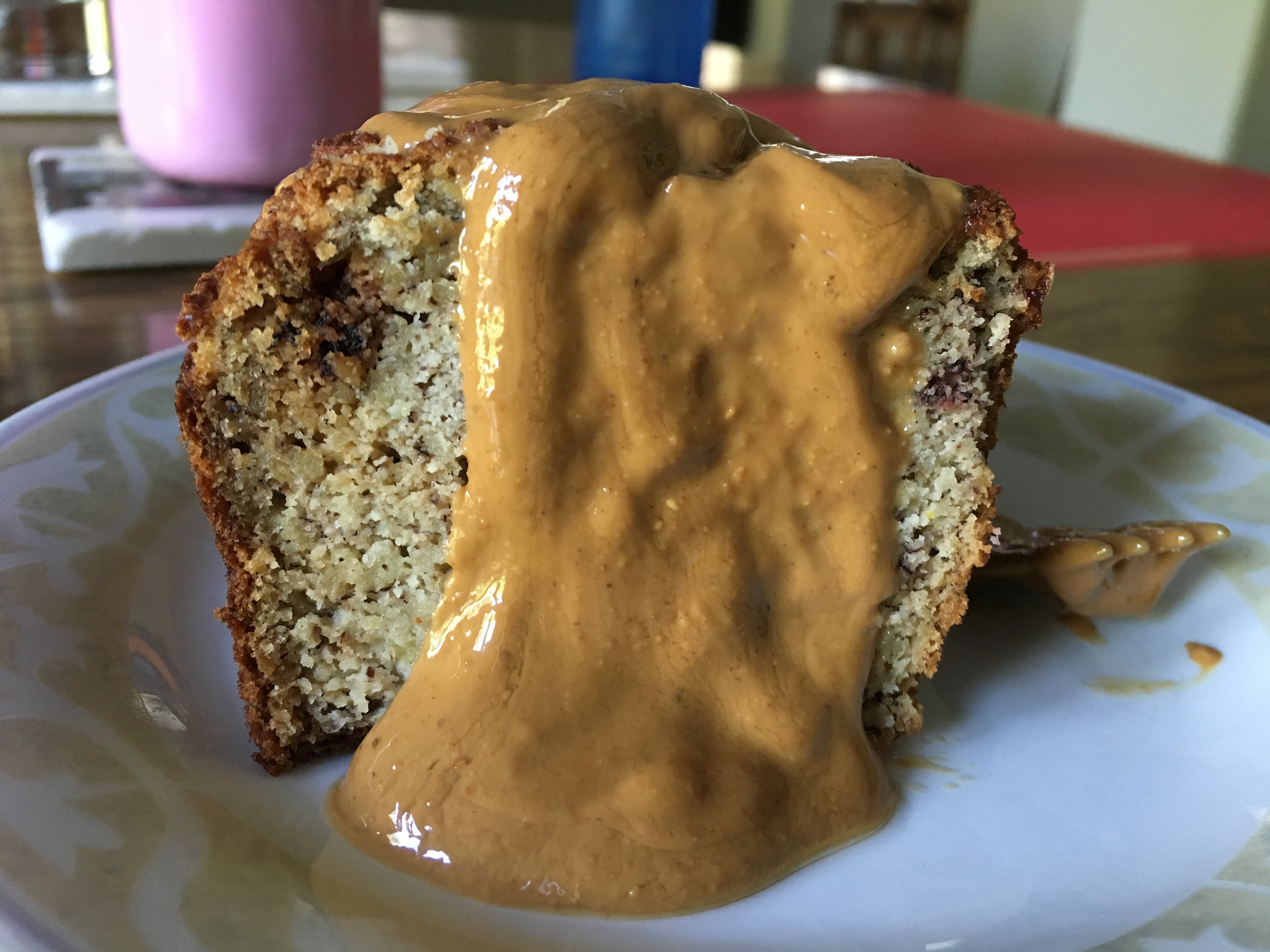 I found a banana bread in the back of the freezer so I pulled it out the night before for breakfast the next day. Cashew butter much?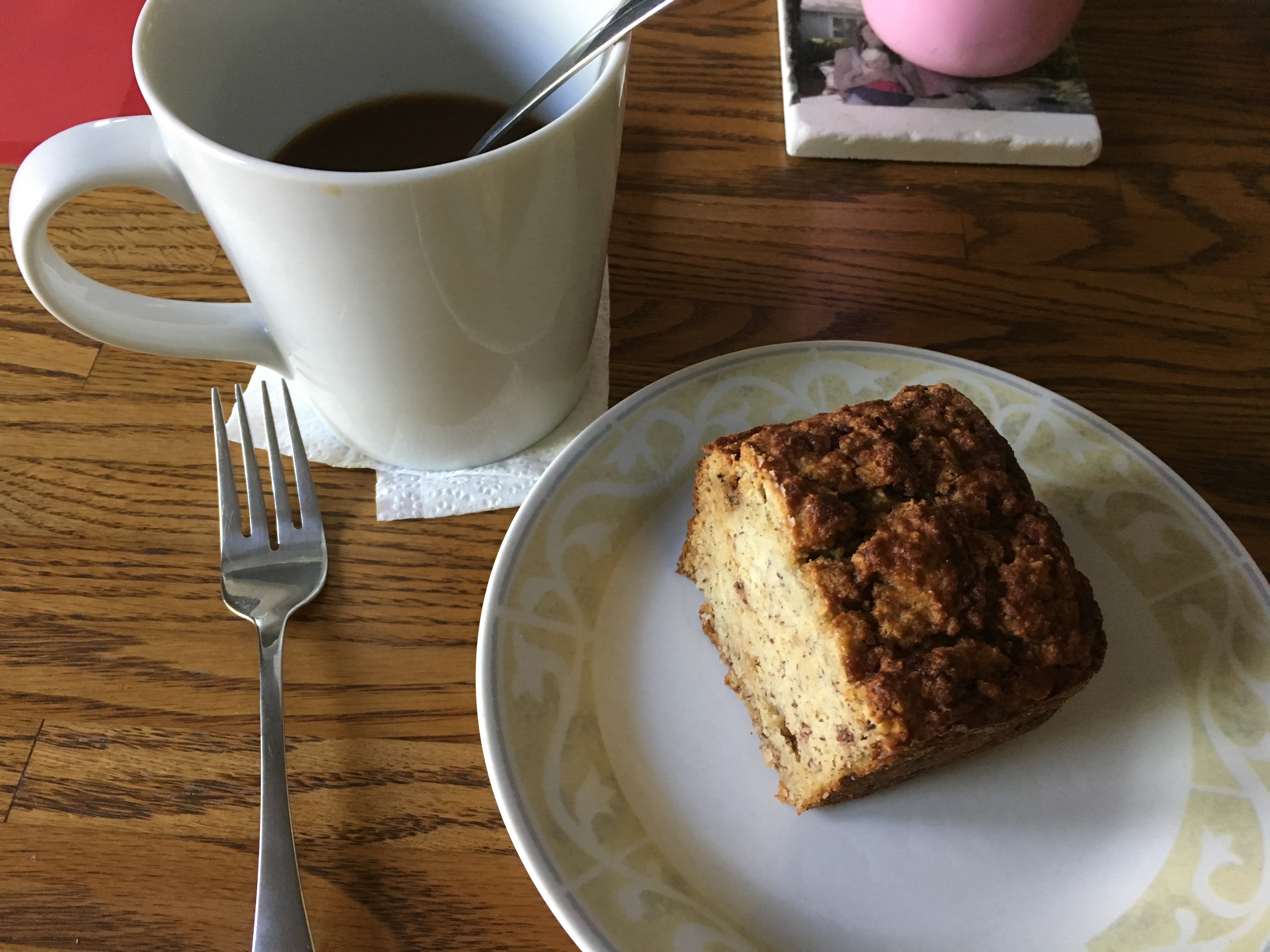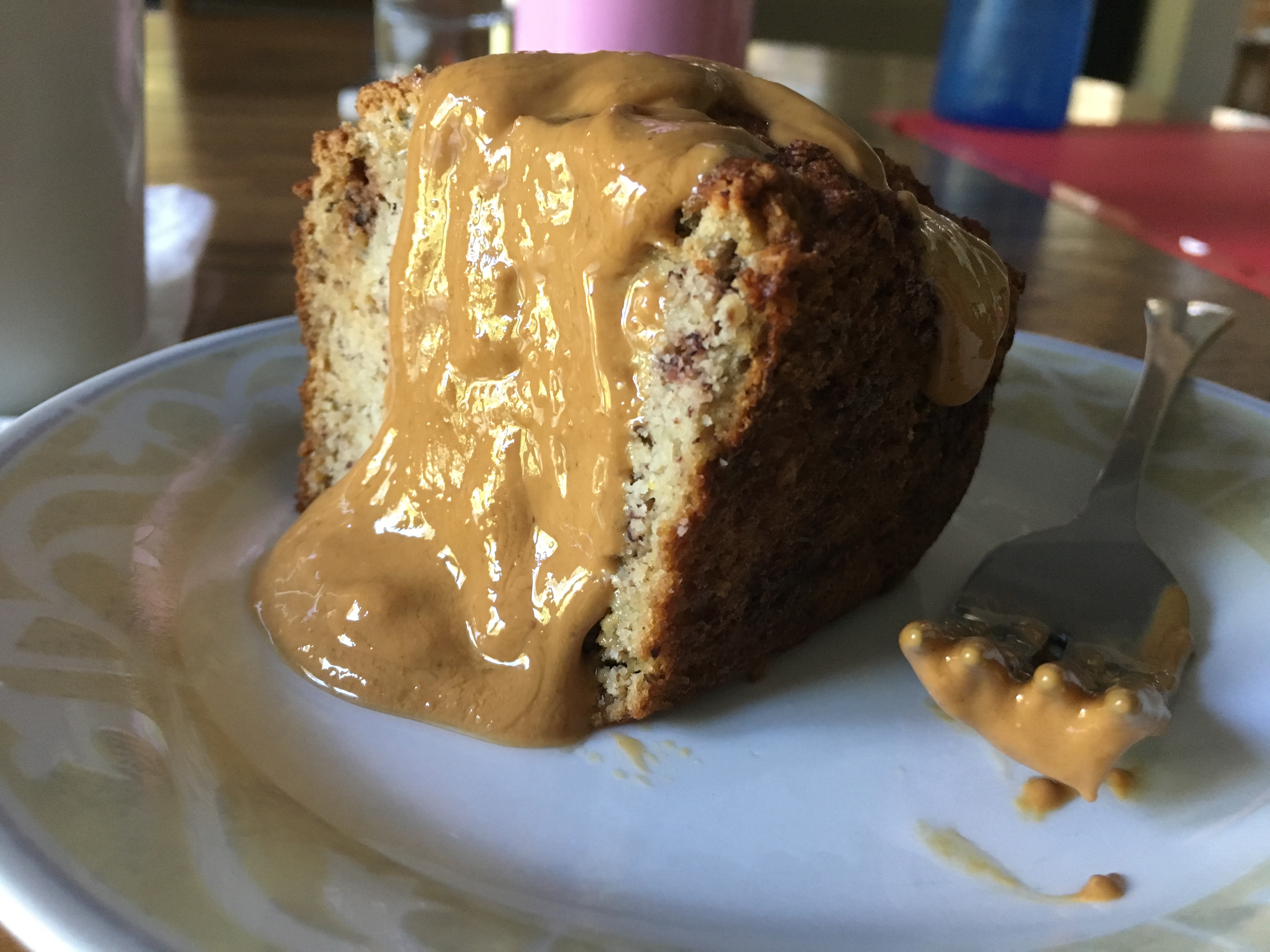 I had coffee with almond milk too.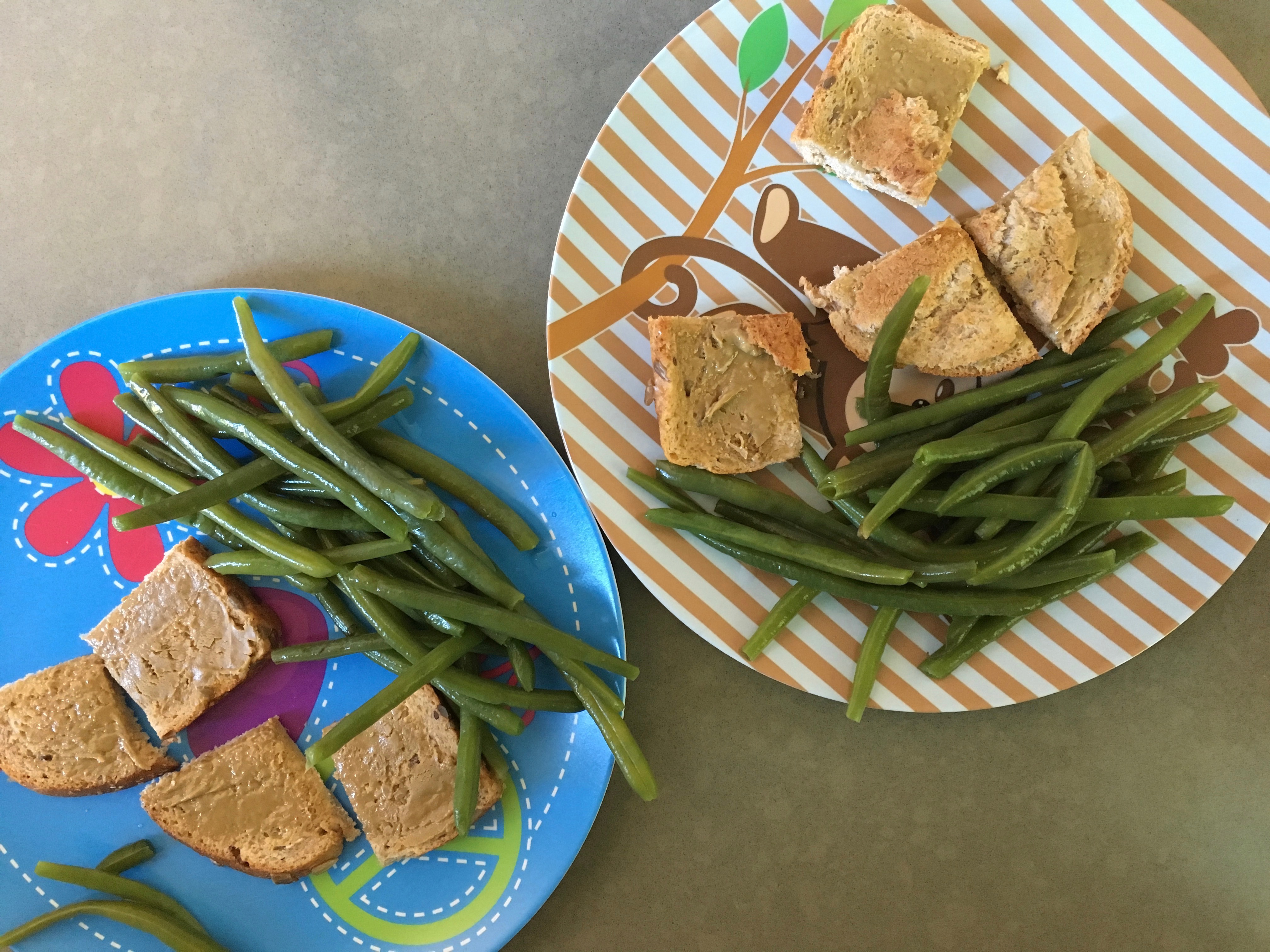 Kid lunch!
P tried 3/4 a string cheese (6 g milk protein) with no issues too!!  He also had cupcakes that a friend brought to our art class with no prob.  She wasn't sure about what was in the palm shortening she used in the frosting but I said IT DOESN'T MATTER and he dug in and loved it.  It was so thrilling to not have to worry about it!  OIT is life changing.
I pulled this GF soft pretzel from the freezer for my lunch plate and then remembered I had this dijonnaise in the pantry.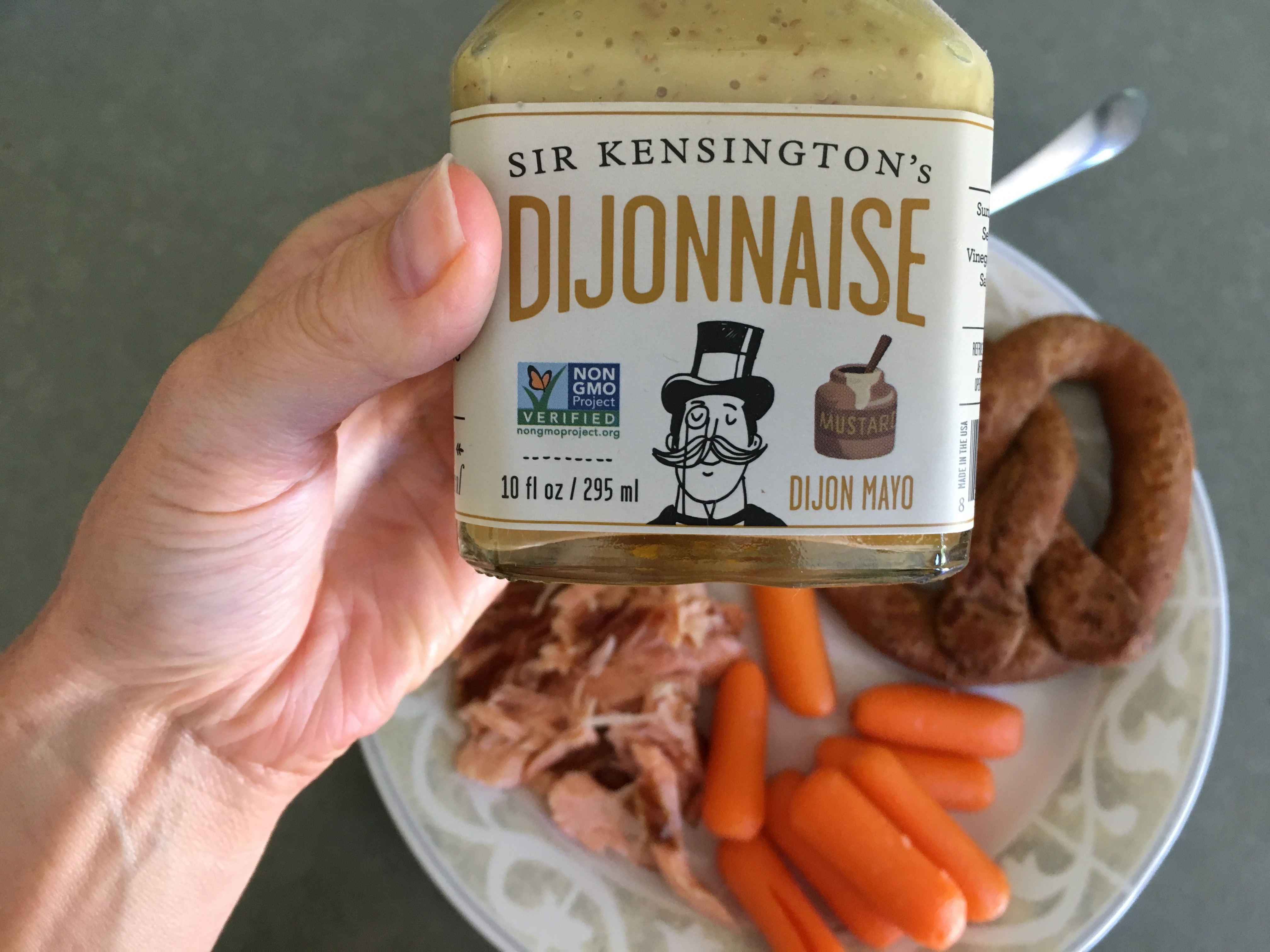 The pretzel was way better than I was expecting.  It was salty and actually pretzel like (as opposed to just bread shaped in a twisty) and with the Sir Kensington dip it was incredible.  Salt tooth, check!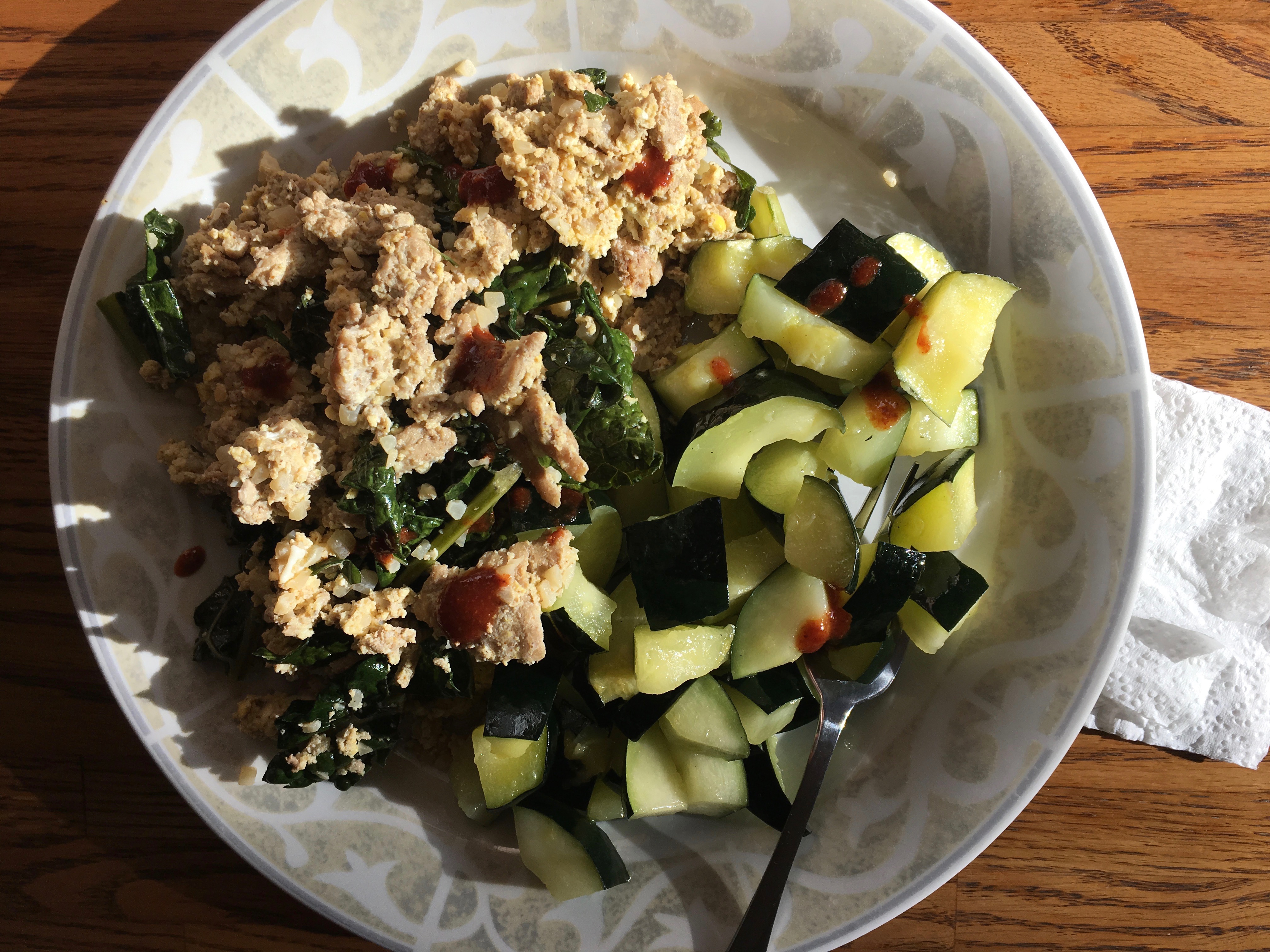 And then I made this for dinner which I already blogged about.