I feel like I need more vegetables in my life.   This past week was just SO dang packed with candy and sugar and (leftover birthday) treats.  Oof.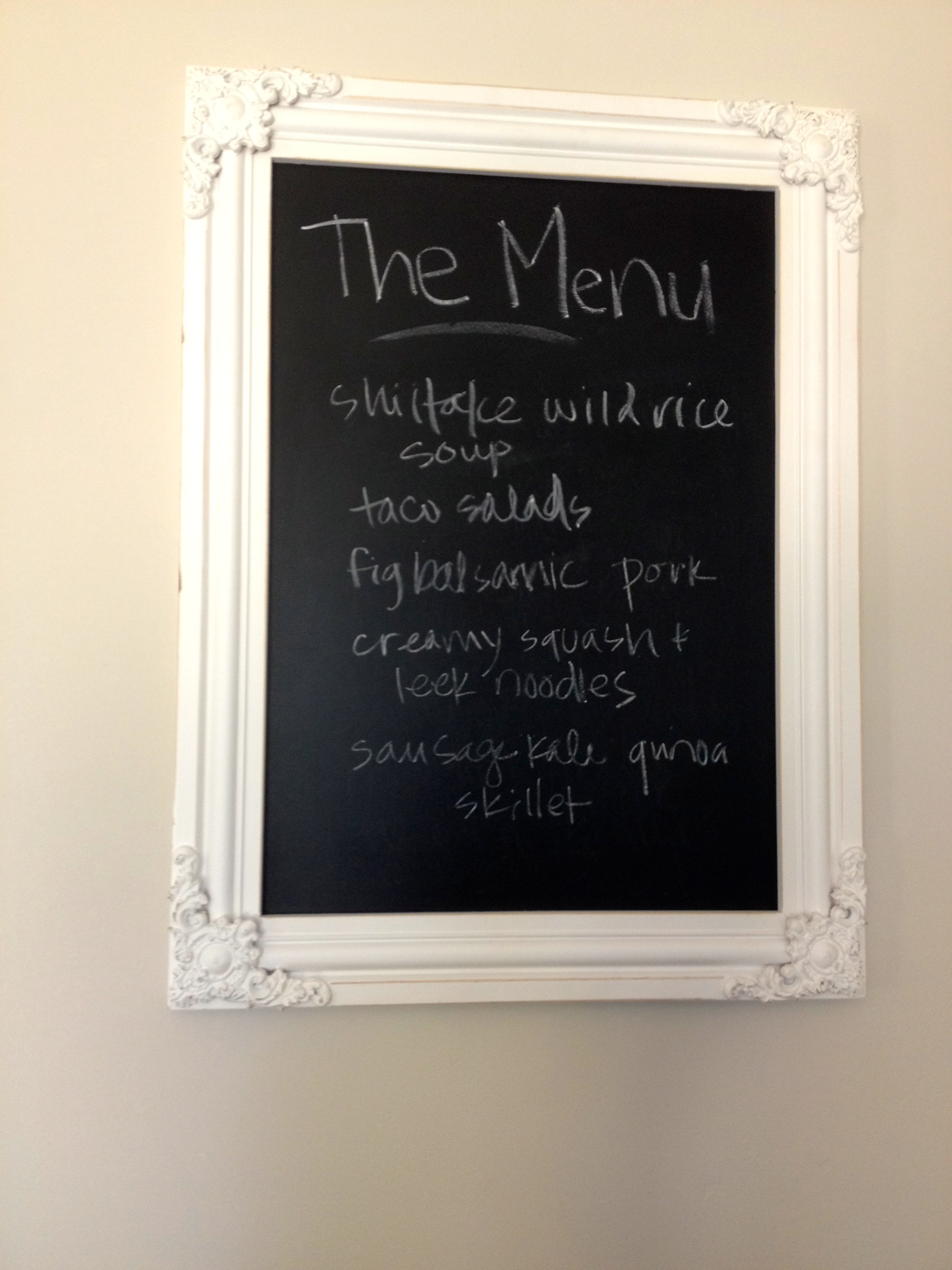 Here are the dinners I made.
Taco salad.  Again.  Can't get over how simple the salsa + chicken in the crockpot is.  And it makes perfectly shredded flavorful chicken that pulls apart in seconds.  At least there was lettuce.  Chips were plentiful as well.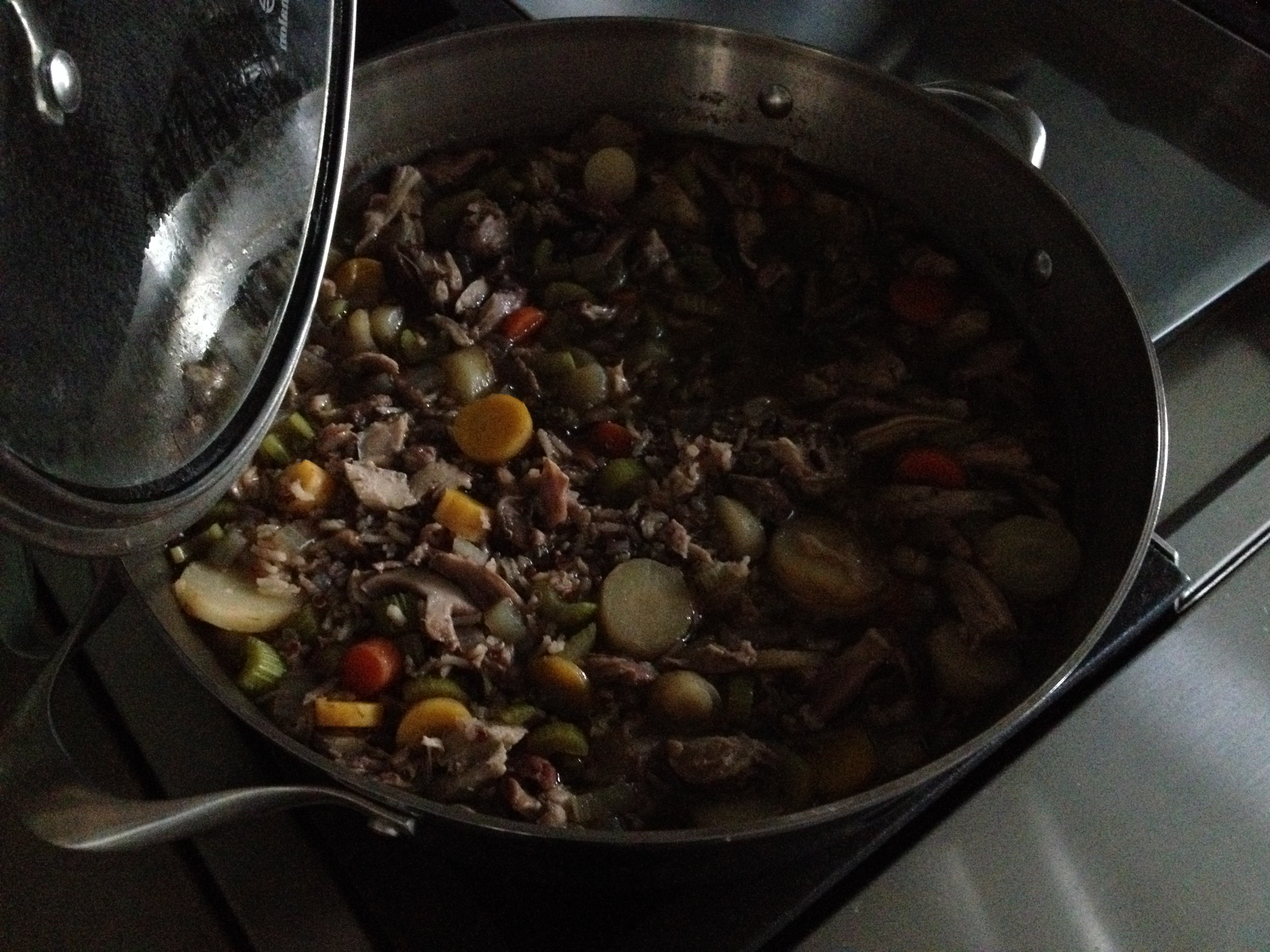 I used this recipe for chicken shiitake and wild rice soup as inspiration but went a little in my own direction to streamline the cooking process.  Turned out great!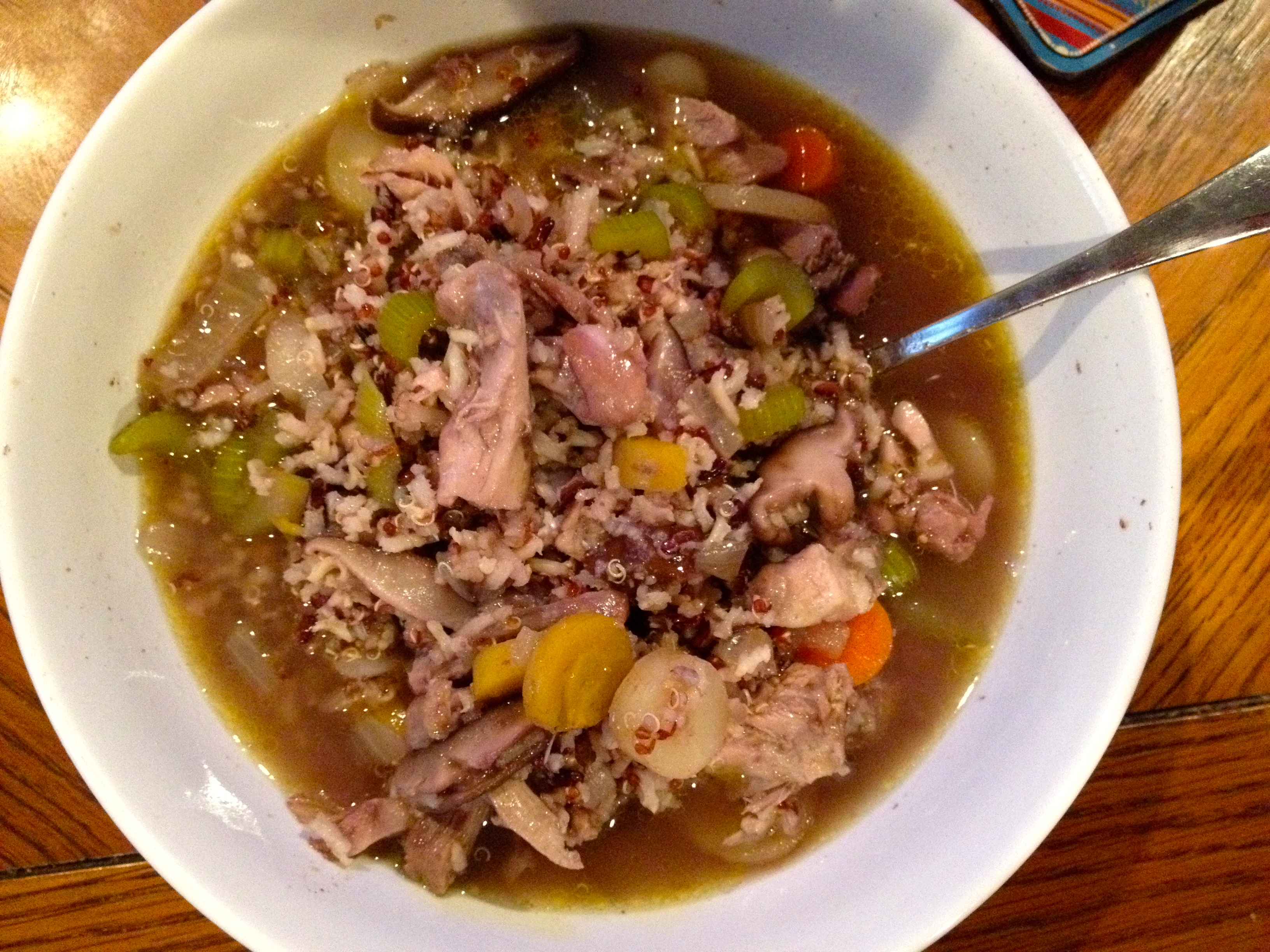 I love soup.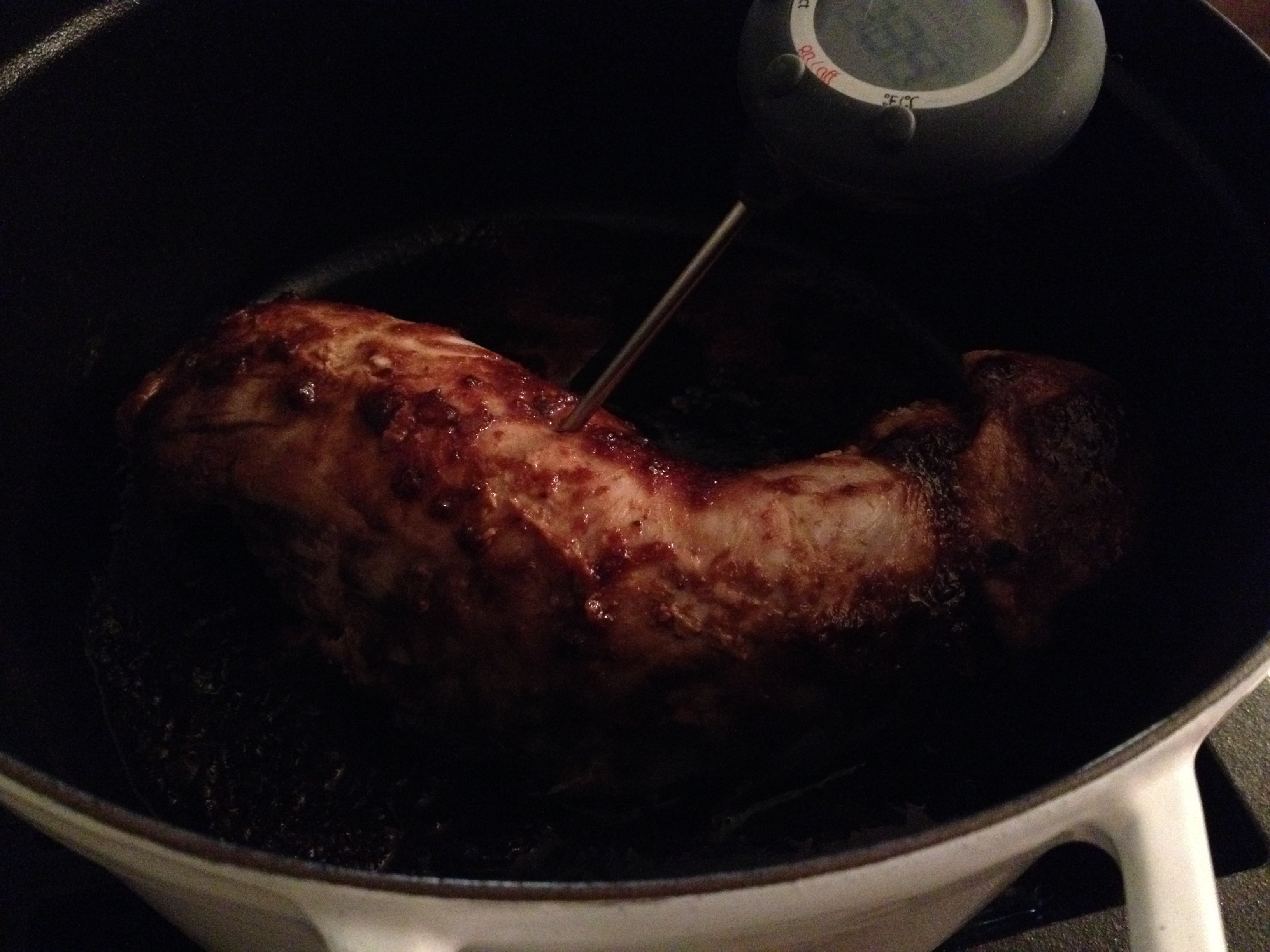 This is the only pic I took of the fig balsamic roasted pork tenderloin.  It was SO easy – I actually used my Staub pot because I seared it first, before adding the marinade and putting it in the oven.  But it was still a super simple dish.  I just mixed TJ's fig butter with balsamic vinegar and coated it on top…and BAM.  Flavor.  We had it with roasted red potatoes and peas.
No pics of market on Wednesday or the sausage and kale quinoa skillet.  Oops.  The saute was the same as the previous week's though.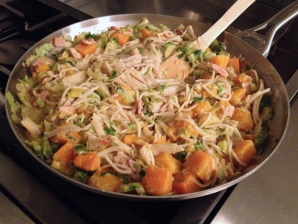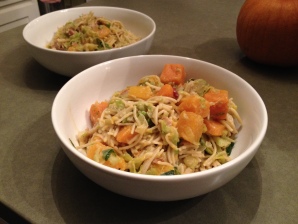 This em-effer (creamy butternut leek noodles) was the highlight of the week for us.
Kyle loves all of Jessica's recipes and we basically refer to her as the "bacon blogger"  – which isn't too far off I suppose – so when I told him this was on the menu he was skeptical, until I said it was a bacon blogger recipe.  Instantly converted.
Naturally he loved it.  I used soy creamer instead of cream and nooch instead of parmesan cheese, but didn't tell him.  I also used GF noodles because I try not to eat much wheat and had had mega cookie overdose the previous day.  P ate plain noodles (the first time he's had spaghetti) and some of the squash.
Here's how good this recipe was…Kyle ate brussels sprouts.  [I didn't tell him but whatever]  It's not in the OG recipe but Jessica suggests to swap half the leeks for brussels and I decided that sounded awesome.
We have leftovers, miraculously, which I'm sure will be a source of contention in the house.
And now it's onto the next week.  I may not post about it though, because Kyle's leaving tomorrow so it's gonna be a lot of random crap thrown together.  Mostly squash and zucchini.