This one can go a few ways…
With basil on top.  Or parmesan.  Or cornbread.  Or neither.  Or all.
The soup is based on Ashley's simple tomato soup.  Only mine's vegan.  And I added in quinoa.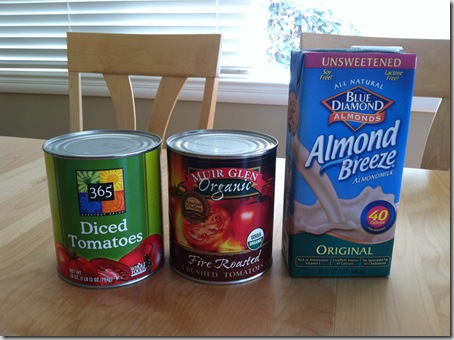 The basic ingredients were: 1 28 oz. can diced tomatoes, 1 28 oz. can fire roasted tomatoes, and 1 cup plain almond milk.
To start I added some olive oil (enough to coat the bottom of the pot), garlic nuggets (Garlic Gold), onion powder, dried parsley, oregano, salt & pepper to the crock-pot and started it on high (I set it for 4 hours total).  After 30 minutes, I added the cans of tomato and almond milk in.  And then after another 30 minutes I added ~ 1 cup of pre-cooked quinoa in.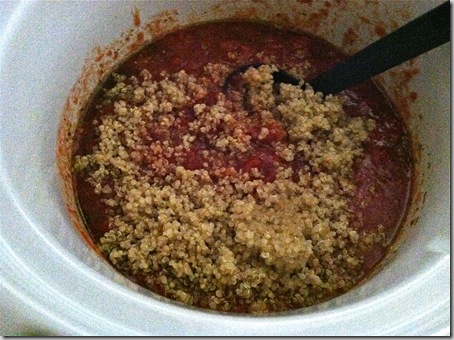 Meanwhile, I picked some basil for later on.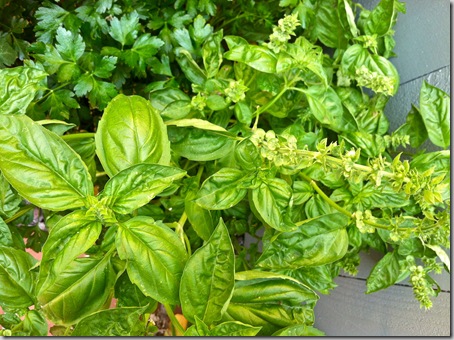 And then got to work on cornbread.
No recipe here…just kinda winged it knowing how I've done it in the past.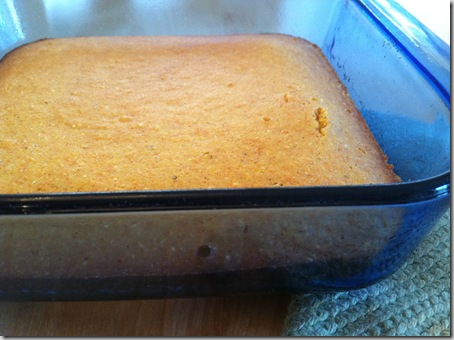 Delish.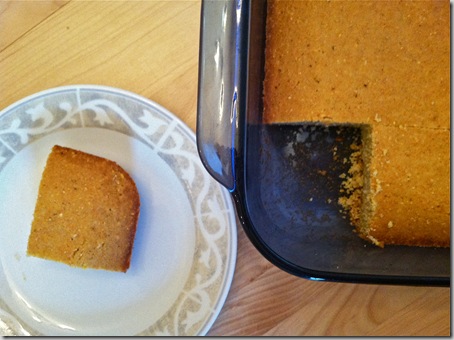 Sample size.
Using my herb scissors I turned the pile of basil leaves on the left to the shreds on the right.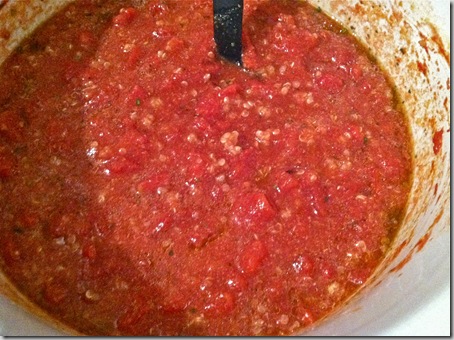 I added some to the pot (in the last 30 minutes) and saved the rest to use as a topping.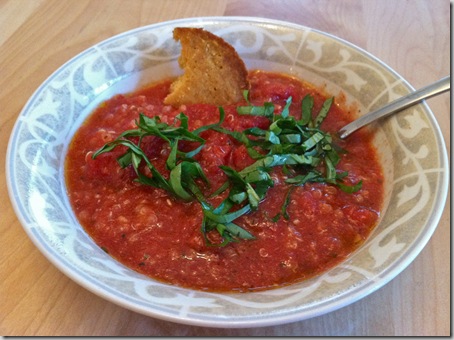 Because this just looks prettier.
Although I've since had leftovers sans topping as well. 
I was almost going to puree the tomato chunks with an immersion blender (which Ashley did in her recipe), but I decided against it because I liked the different textures that the chunks of tomato and quinoa offered. 
For such a simple soup, this was REALLY tasty. 
The basil flavor is plenty present from the portion added to the soup, but it's otherwise very tomato-y. 
I can't get enough tomatoes this summer.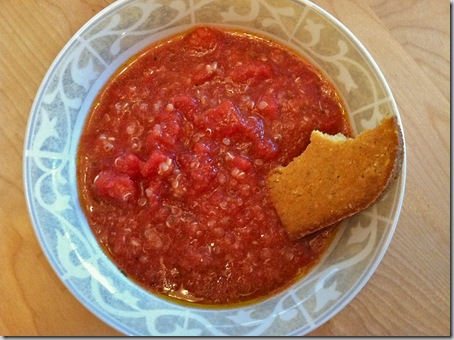 Kyle added parmesan cheese on top of his.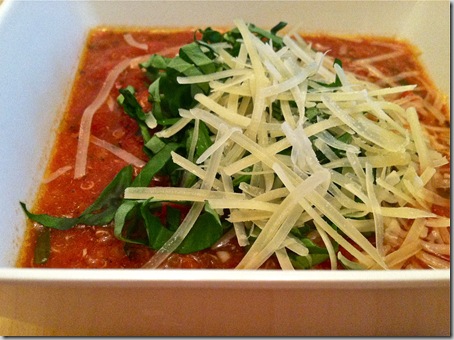 He also had his cornbread with Earth Balance, whereas I dunked mine into the soup. 
Good news is, we still have several portions for leftovers.