My amazing guest blogs allowed me to take a hiatus from posting, but I was still snapping pictures for the good stuff.  There's no way I could share a week's worth of food in one post, so I will limit it to the top three highlights worth sharing…all of which happen to start with the letter "B". 
1. Bread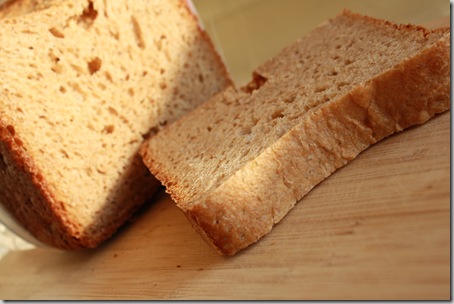 I've made probably 5 loaves since I last blogged.  I've been changing the ratios of flours with each one.  Some have been stellar (like the 2 pound loaf that I single-handedly polished off in one day)…while others have been less than perfect (see below).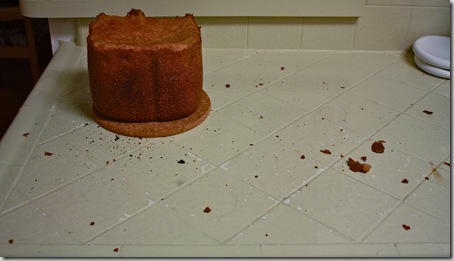 That one came out with what looked like a crown around the top.  It was the least regal thing ever, but after chipping away the toasty tiara it tasted fine.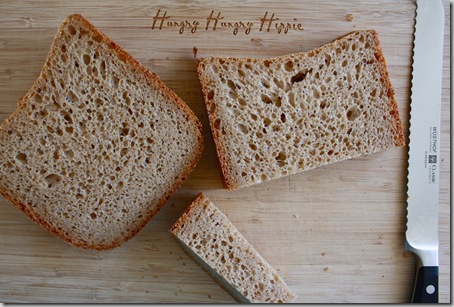 This one was super spongy.  I think I over spelt-ed the ratio.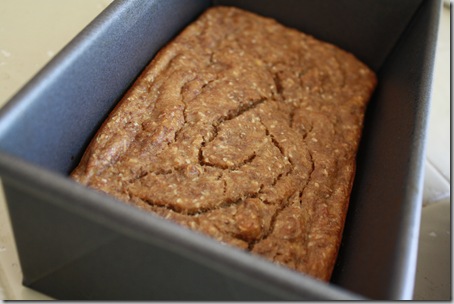 I also went big with the seasonal ingredient.  Of course, I'm referring to pumpkin.
I made this loaf again.  Followed by a few different variations.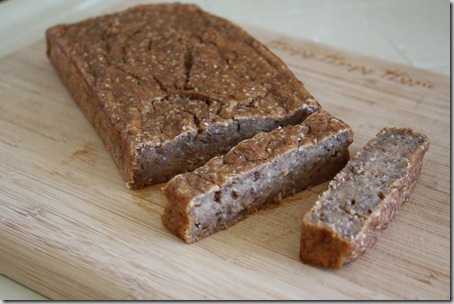 But my OG recipe for pumpkin banana bread is definitely my fave.  
These were more like banana bars – perfect to add to my packed up lunches.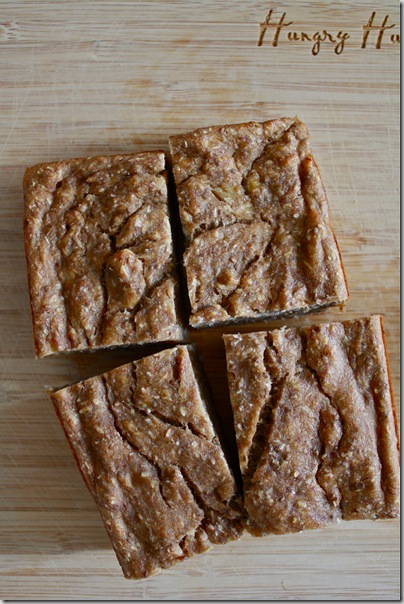 2. Butter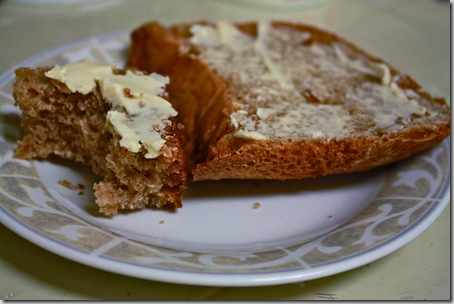 I may need a butter-vention soon (specifically an Earth Balance intervention).  I've been baking like crazy with it, but I've also been enjoying slice after slice of warm, fresh bread with it.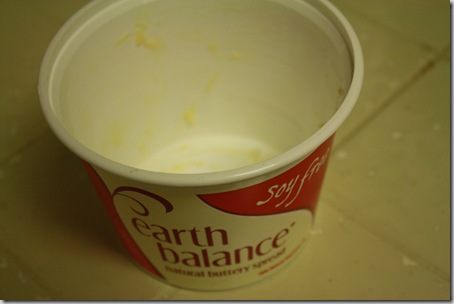 I'm concerned with the rate I'm going through these rather large tubs.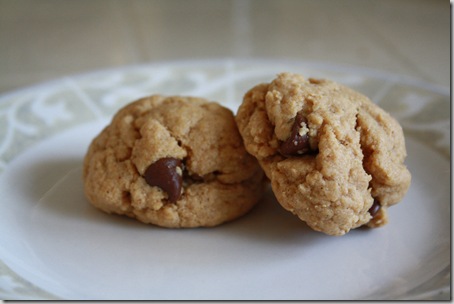 I refuse to take any responsibility for the matter.  I'm blaming Mama Pea's dough balls. 
3. Bananas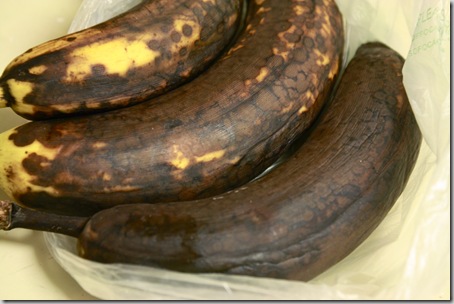 My co-workers actually gave these to me to use in banana bread.  I guess I'm now known as the baker on staff.  Probably due to these goodies. 
I used them to make a cinnamon banana raisin loaf, which was exceptional if I do say so myself.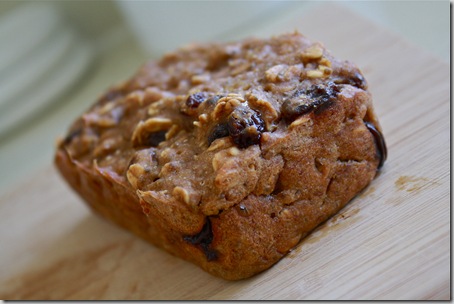 And I'd have to say so myself, because my coworkers never even saw them.  I think I'll take the blame for that one.  Although Kyle should share in the guilt.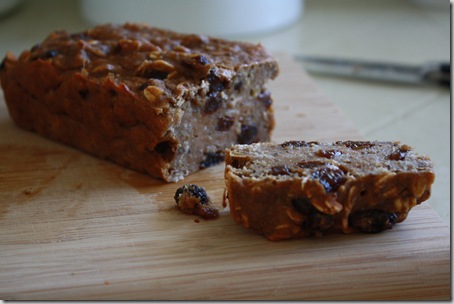 So I guess you could say there's been some baking in my life as of late.  When was the last time you had some QT with your oven?