Arame.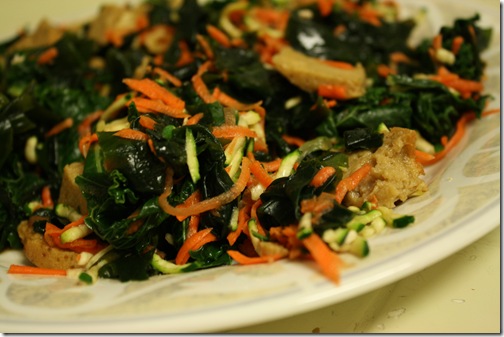 Welcome to the first day of Alphebruary. 
[In case you missed the description of this month's little game, see this post]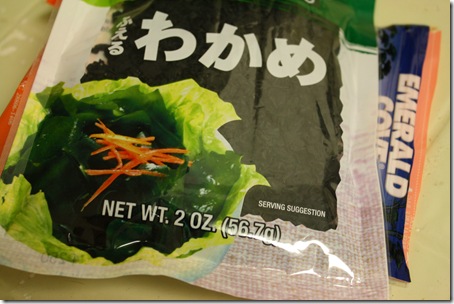 Arame is a species of seaweed.  I've used it to make seaweed salads before (as well as wakame), but seaweed is something I often forget about until I am at a sushi restaurant.  It's ridiculously easy to make, which is why it immediately came to mind when I was brainstorming "A" words for the first day of Alphebruary. 
So tonight I was set on making a delicious seaweed salad centered around arame.  Here are some photos of the process.
Since seaweed comes in a dried form, it needs to be reconstituted.  While I soaked the arame in water, I steamed kale, shredded zucchini and carrots, and chopped up some seitan.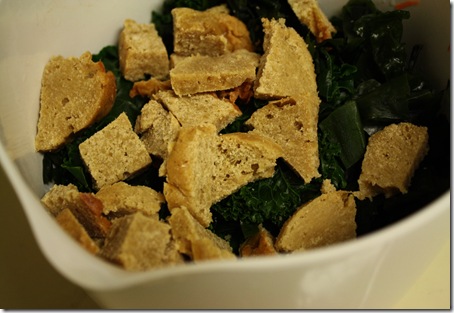 Once the main ingredients were added into the bowl, I seasoned and stirred them all up.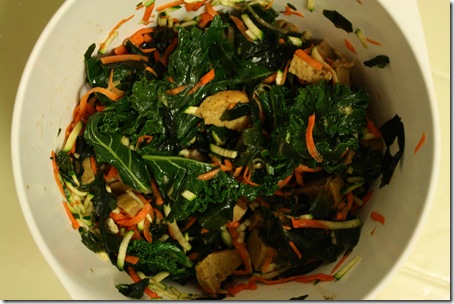 Then I plated it and dug in.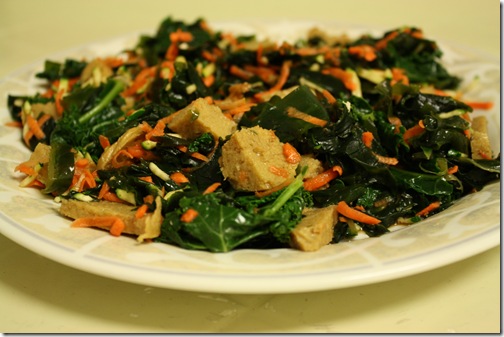 Arame-zing Salad
3/4 cup dried arame, reconstituted
4 leaves of kale, destemmed and steamed
2 large carrots, shredded
1/2 zucchini, shredded
1/2 cup seitan, diced
1 tbsp sesame oil
3 tbsp Bragg's (or soy sauce)
1 tsp ginger powder
optional: sesame seeds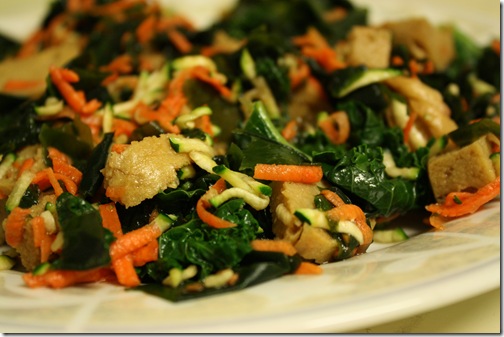 Lovely.  And packed with calcium, iodine, iron, magnesium, and Vitamin A.  Additionally, sea vegetables are known for their lignan content (a major class of phytoestrogens found in plants), which acts as a powerful antioxidant in the body.  Good for you and your taste buds. :)  I was planning on saving the leftovers for my work lunch tomorrow, but I already polished them off.  Woops! 
Coming up tomorrow…B is for ??