Ready for an entire day of food? 
It's rare that I do these kinds of posts anymore and after yesterday I realized why.  It's hard to get everything!
For example, I had a bagel set out for breakfast, but when I got up I didn't feel like it.  Correction, I felt like something else.  A cookie to be specific.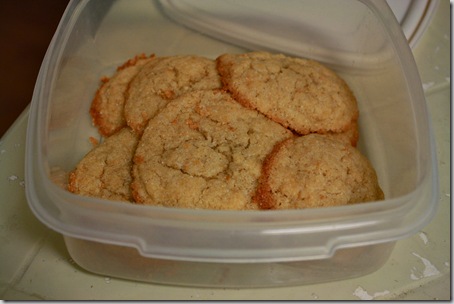 That's because this tupperware was sitting on the counter mocking me as I made my coffee.  I knew if I didn't have one, I'd be thinking about them all day and would likely have a cookie binge after I got off work, so I just had one.  It was 5:30 am.  I had a peanut butter cookie before the sun was even remotely close to rising.  Fortunately my craving was sated, I had a cup of coffee, headed to the hospital, and the rest of the day went off without a hitch (read: no cookie benders at midnight). 
As for my work eats…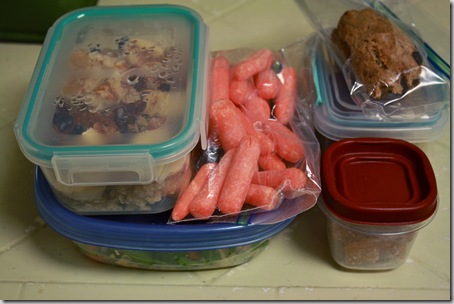 Ignore the man behind the curtain bagel in the ziplock. 
First up, breakfast #2 (aka work breakfast).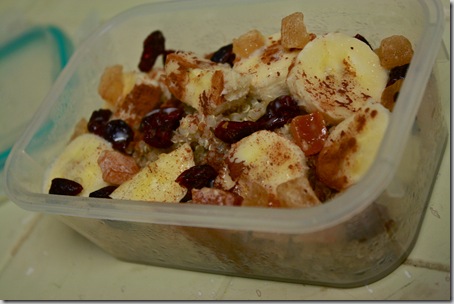 Quinoa, banana, sultanas, dried papaya, dried cranberries, and raisins with cinnamon & unsweetened vanilla almond milk.
The reason this picture is inaccurate is because I realized after I took it there wasn't enough fat and protein in it.  So post-photo I added a huge pile of maple roasted almonds.  I ate this in two servings so as not to overload my gut with fructose and I tolerated it fine.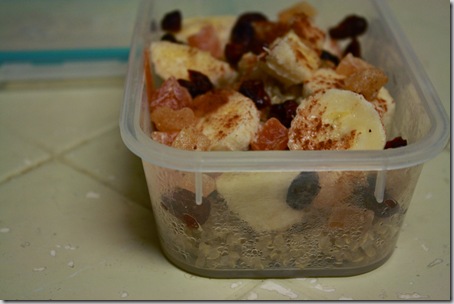 Lunch time rolled around and I had leftovers from a salad I never posted about.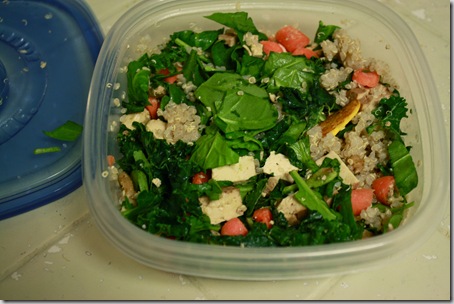 Asian salad with teriyaki tofu, peanuts, quinoa, carrots, avocado and spinach.  I made a simple dressing with peanut butter, Bragg's liquid aminos, and water.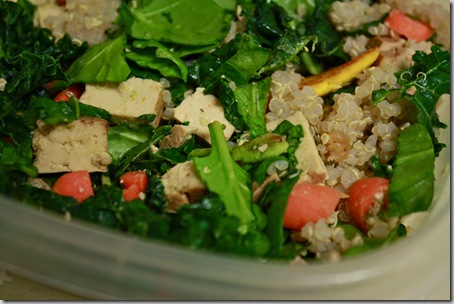 Can you detect the one random egg yolk in there?  Odd.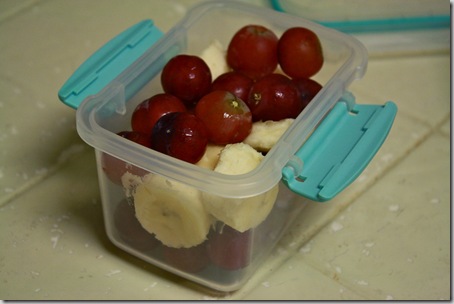 I had fruit on the side.  Grapes are a FODMAP food I can only tolerate in moderation.  Yet eating a moderate amount of grapes is something I don't seem to be capable of (of which I don't seem to be capable – for the grammar sensitive).  By portioning out an amount for work, I'm forced to comply with my gut's sensitivities, so it worked out. 
I had candied ginger and dark chocolate (also not photographed) for dessert, the cinnamon raisin bagel as my PM snack, and carrots on the way home.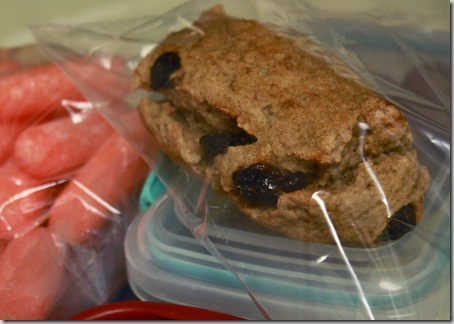 After work I combined (previously) massaged kale with carrots and seaweed salad (store-bought) to make a deliciously green plate.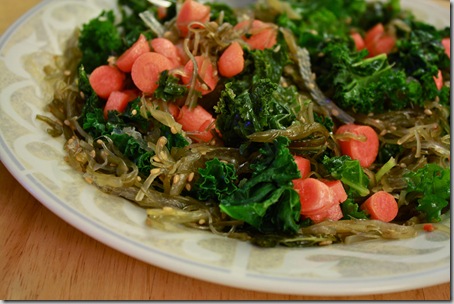 Carbs on the side included a toasted bagel with Earth Balance.  Truthfully it wasn't "on the side."  After my salt cravings had been satisfied I needed something sweet to balance it out, which is why I turned to my cute little bagel bites.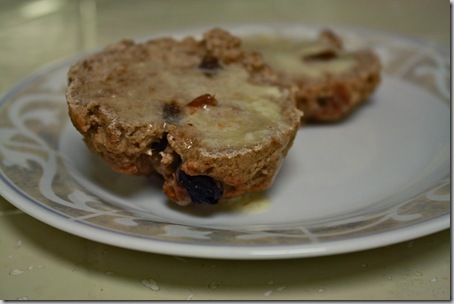 Butter and raisins are a highly underrated combo.  This meal reminded me to make it happen more often.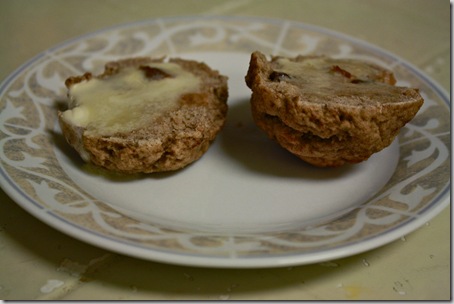 Kyle got home a little bit later, at which point I paused the real housewives crap to engage my brain in real life.  Pausing "reality" for "reality" is kinda amusing when it's written out like that.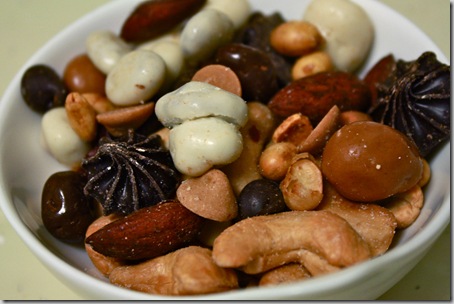 Dessert.  Tea.  Bed.