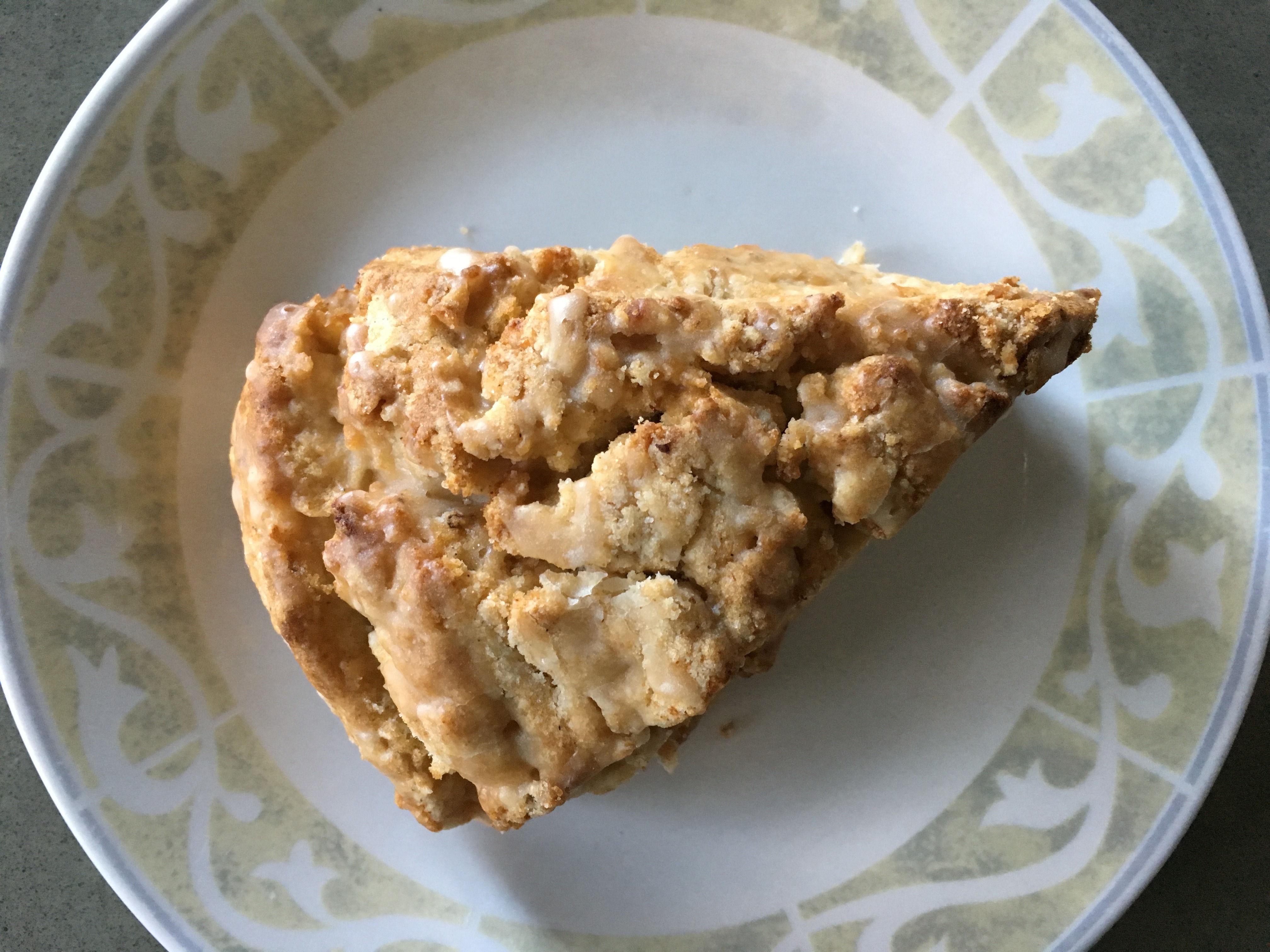 My photos got uploaded in reverse order which was semi annoying to fix and I almost just blogged the day in reverse but then figured I may as well just keep things in chronological order.  But then it got me thinking why I cared at all…what's the difference in doing the day backwards?  Dessert to breakfast, with tid-bits from the day stuck in.  Maybe another time.  In any event, here's the maple walnuts scone that I inhaled (with almond butter) from Pushkin's.  This was an amazing a$$ pastry.  I have zero things I could say other than that.  Nothing could have made it more delicious.  Perfect size too.
They had oats with almond milk, vanilla, shredded coconut, hemp seeds, raisins, and maple syrup. They ate the entire portion that I thought would last two days and still wanted more so they each had a banana too.  Growing babies.  After breakfast we went to Art Beast in Sac.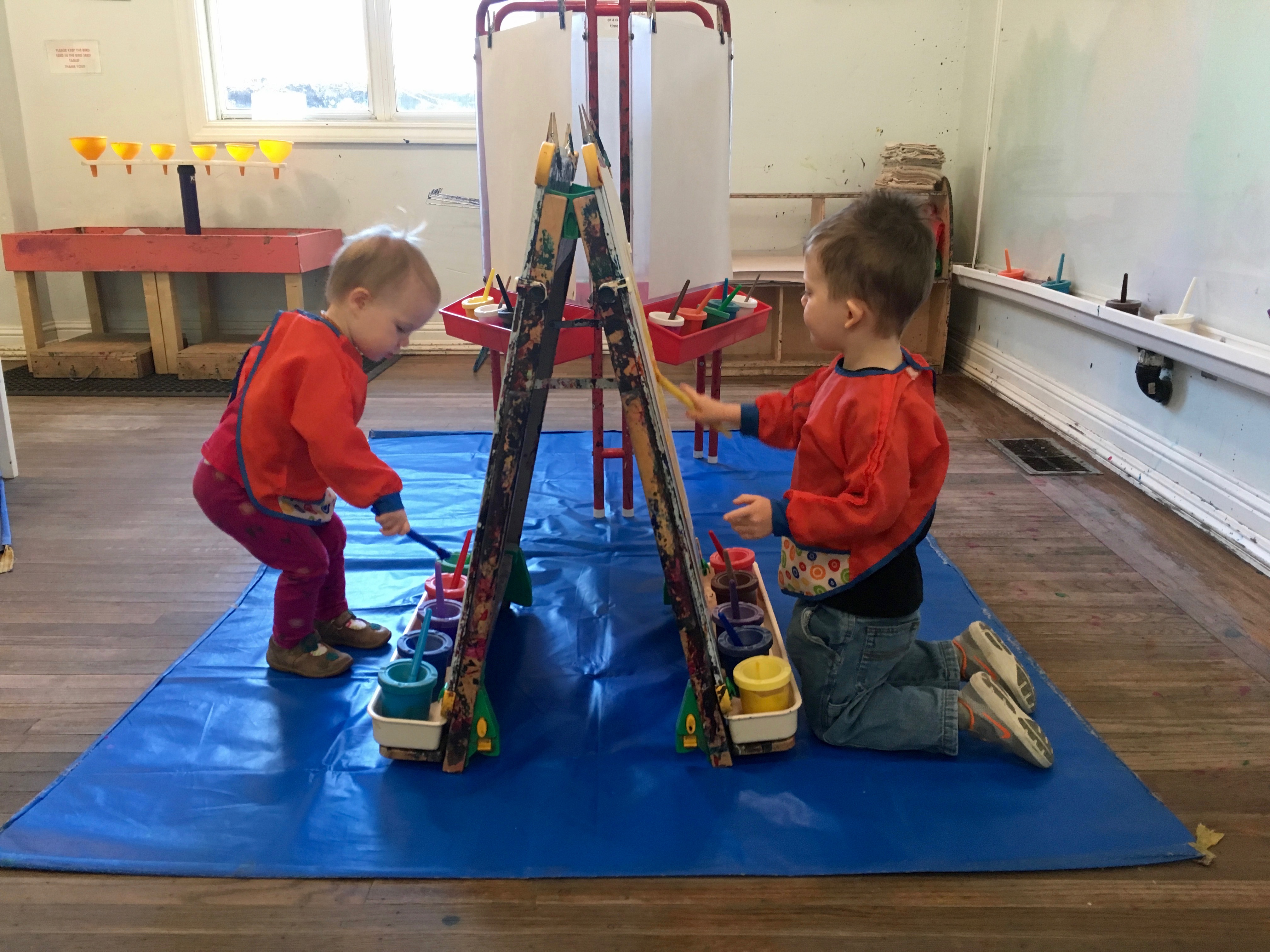 It's hard to describe but is basically an art studio for kids with hundreds of options for them to explore and try.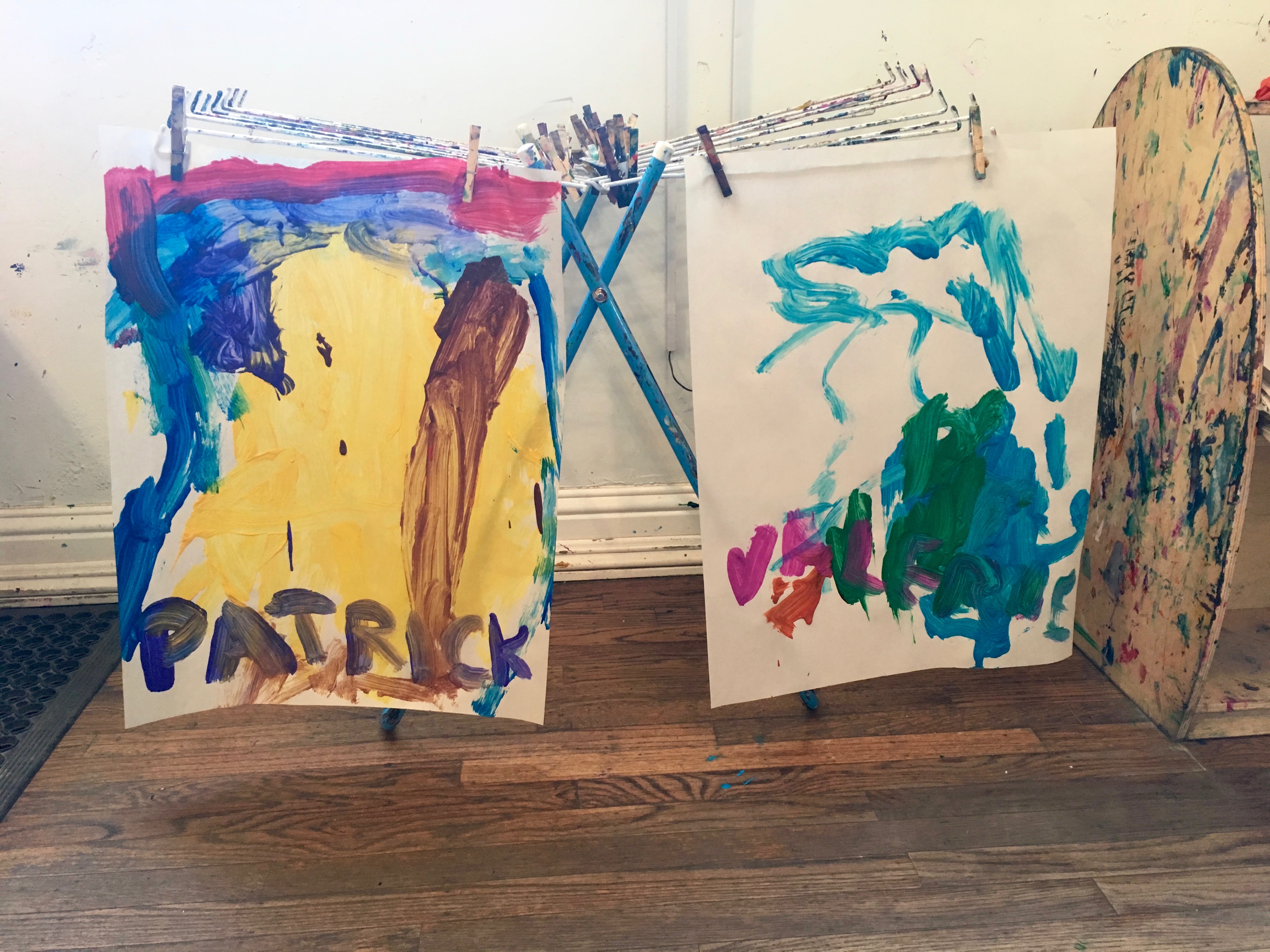 From painting and gluing and sculpting to climbing and singing and performing…it's just a massive place with open ended imagination options.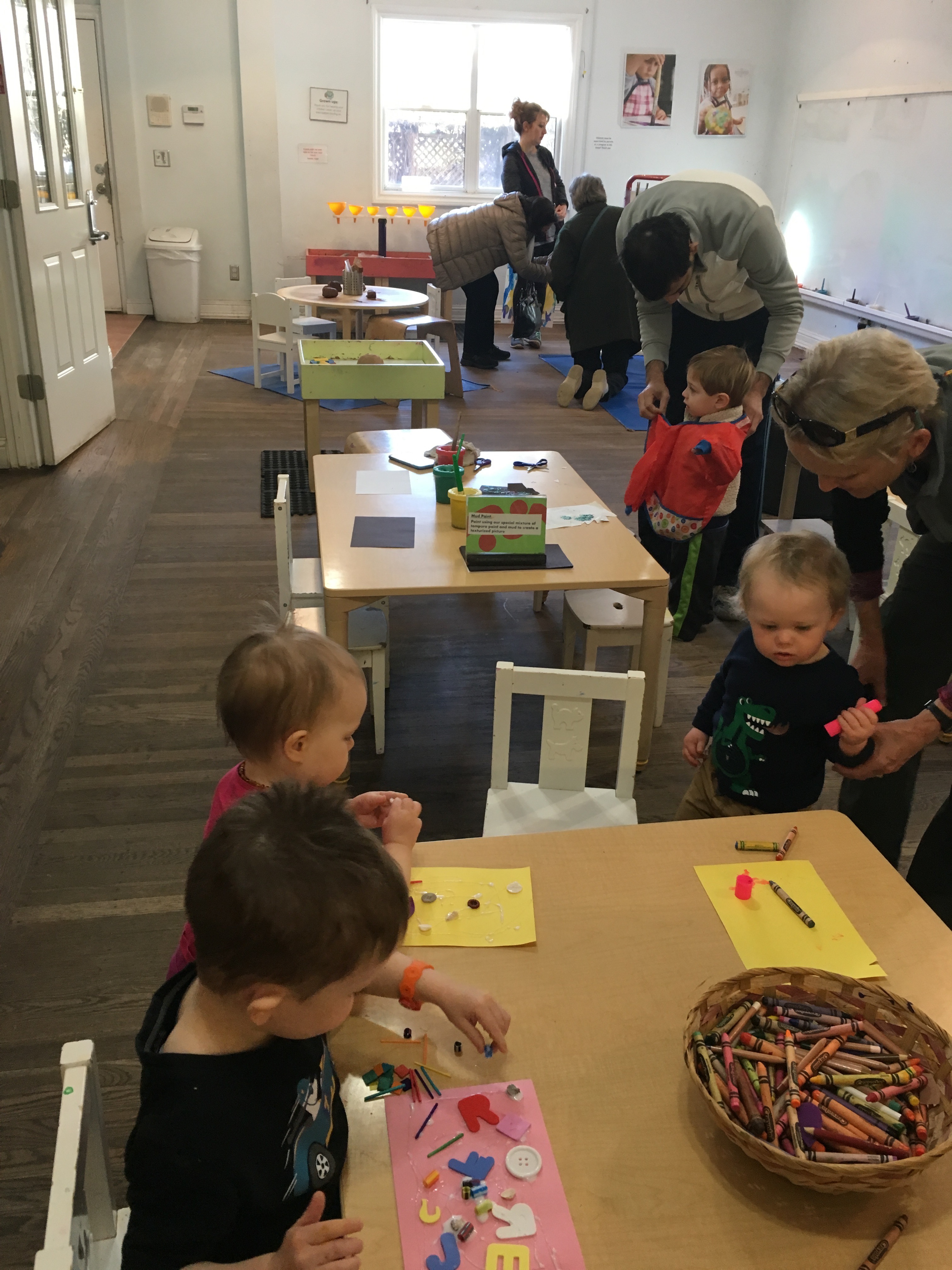 The main craft area is on the middle level.  There's usually a craft idea out, along with several tables with play doh, sand, clay, and tons of art supplies for whatever else your heart desires.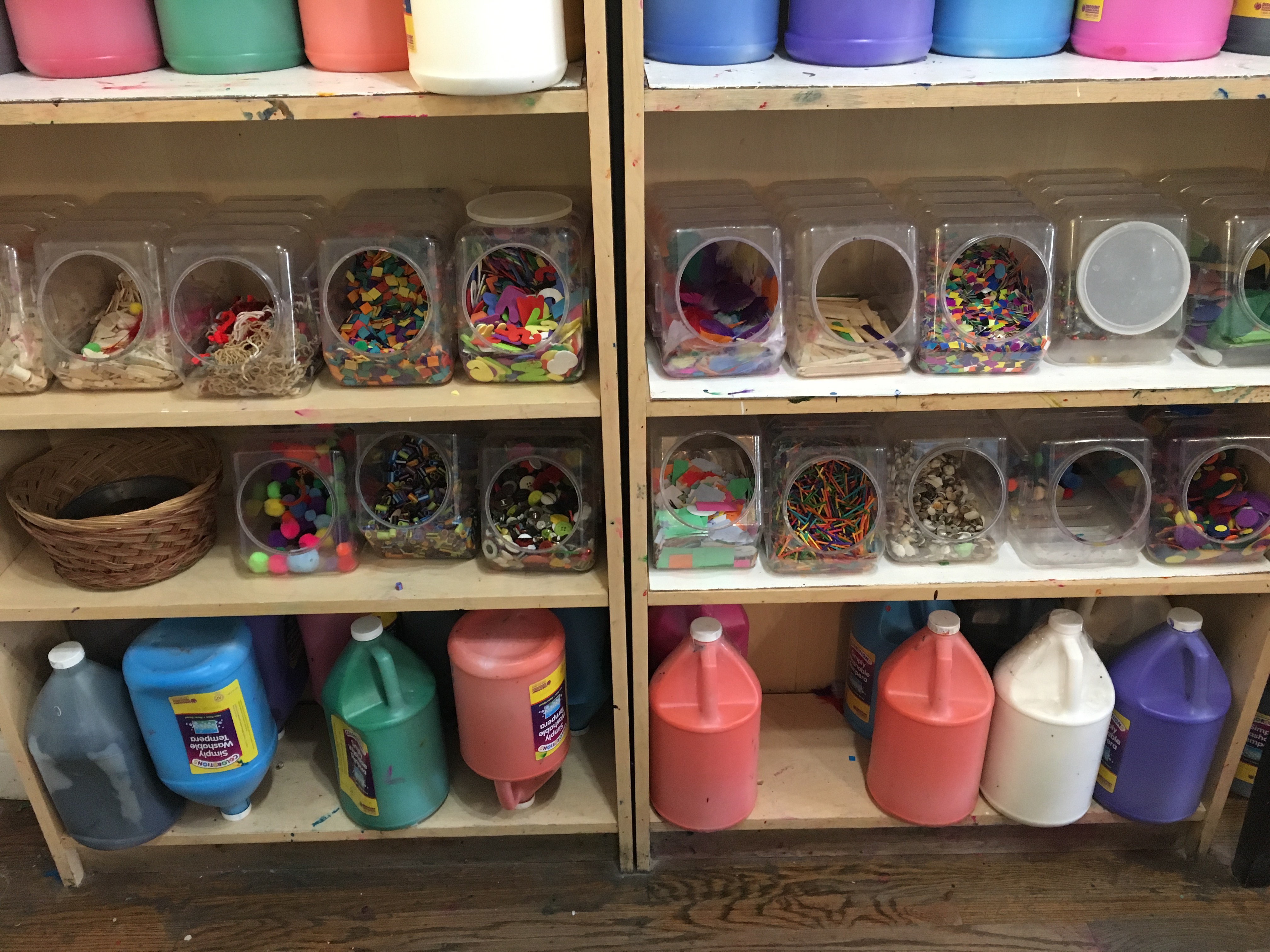 From their site:  The proceeds from ArtBeast fund programs for homeless children and youth. Every penny raised at ArtBeast goes to one of two places: back into ArtBeast or into Tubman House, a residential community for homeless youth and children. ArtBeast is a creative effort to sustain good work and reduce dependency on dwindling funding for nonprofits. Where else can you build a community of families, grow the artist in your child, support homeless youth and children, and keep the crayons marks off YOUR wall?
So awesome right?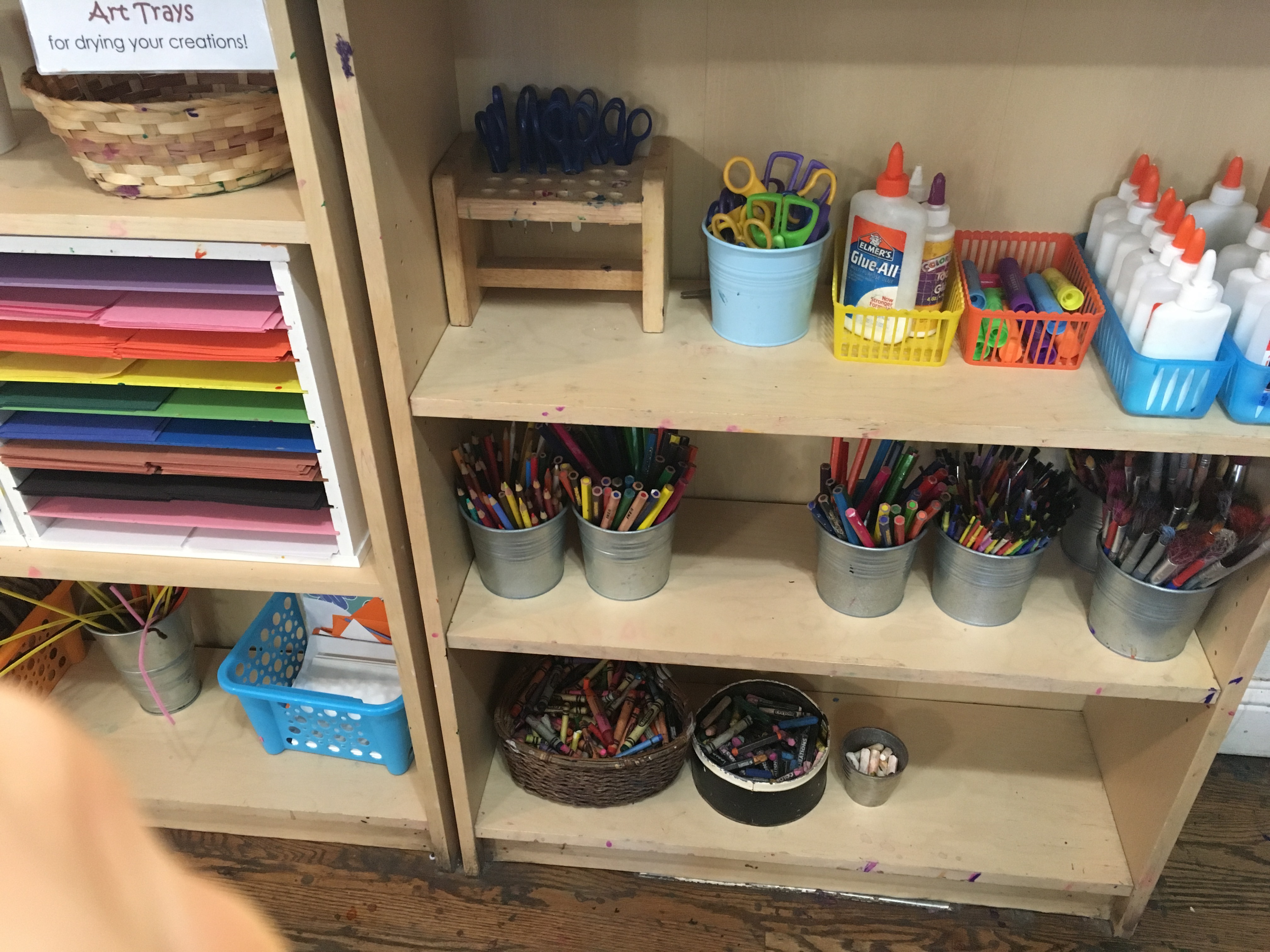 They spent a good deal of time up in this fort place feeding stuffed animals and taking care of them with multiple trips to the doctor.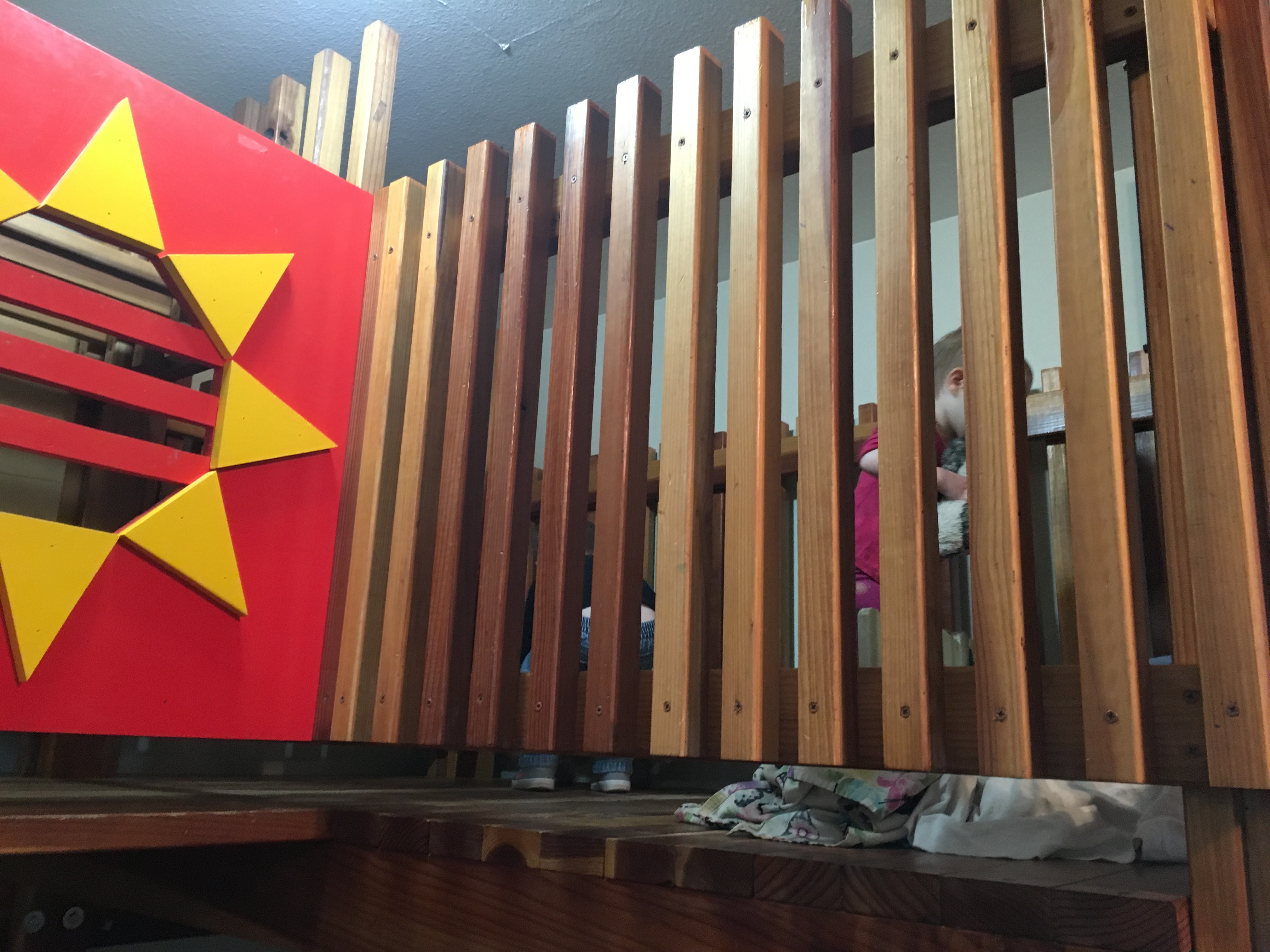 But eventually we made it downstairs to the dramatic play area.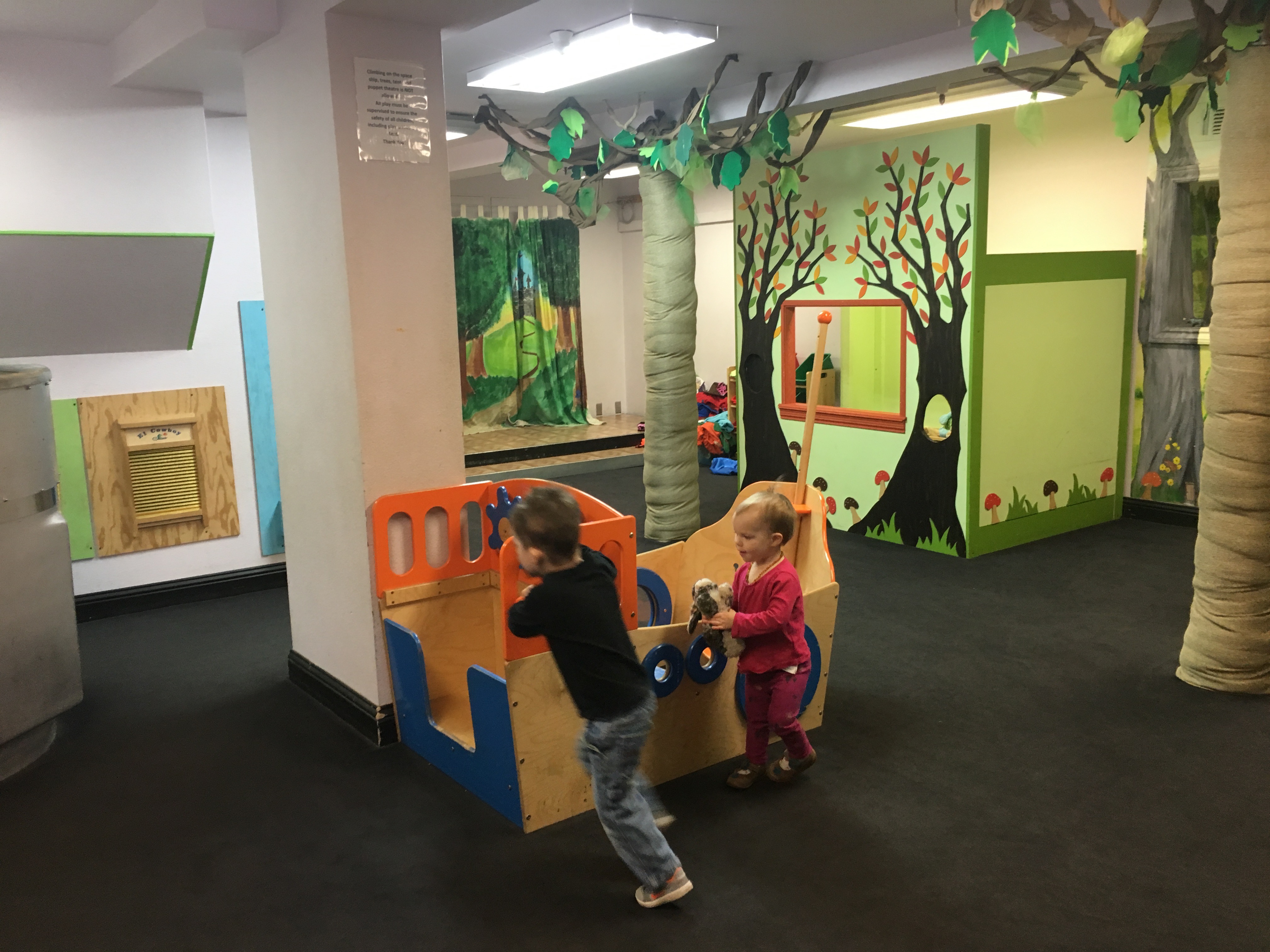 It looks empty here, but we had friends with us and then more people eventually joined.

Definitely pays to get their early though and since they open at 9, we were parked and ready to go at 8:59…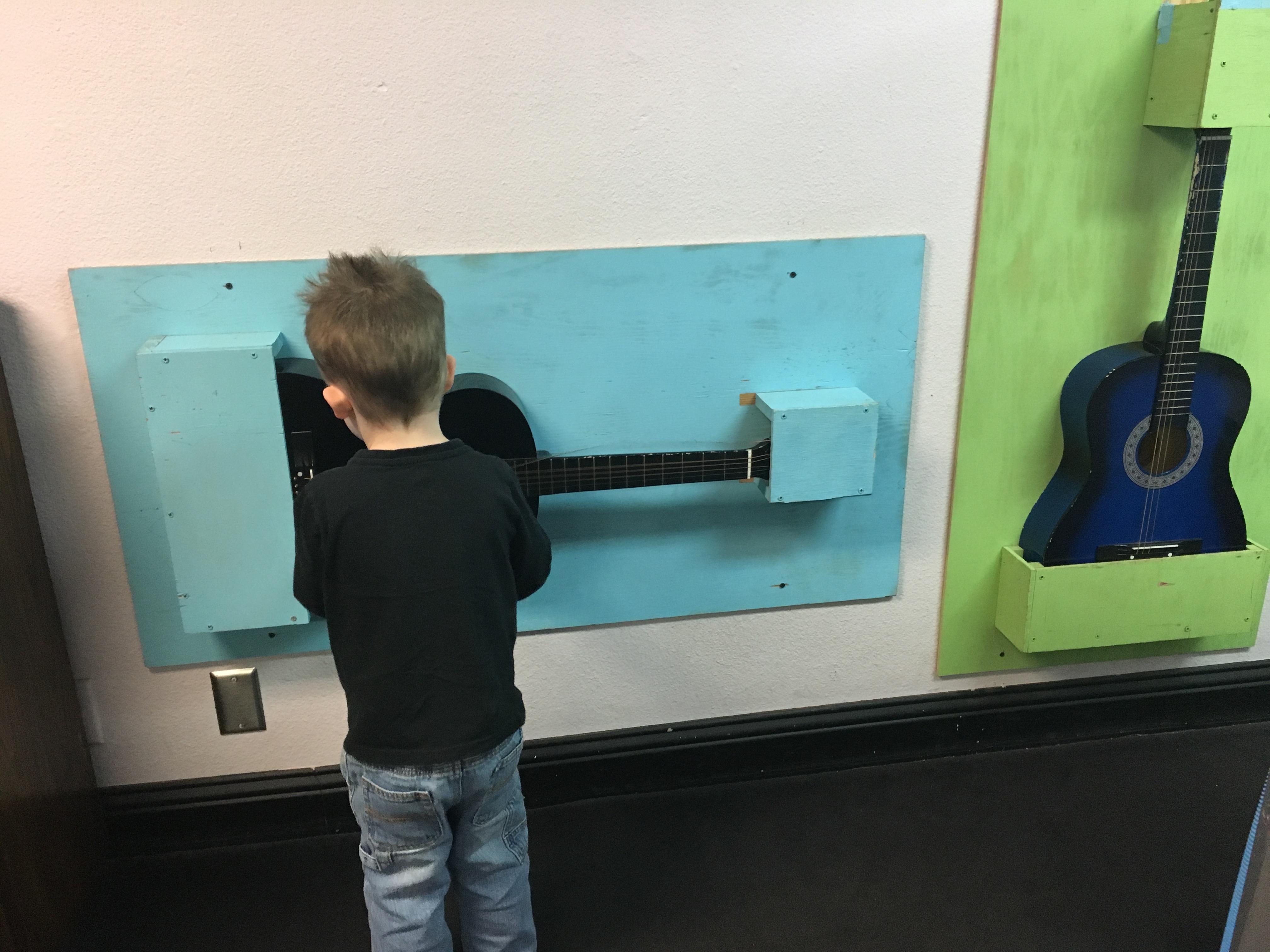 The upstairs has more musical stuff, but we didn't make it there this visit.  They also have a space where they hold classes.  It's all drop in, so you can go whenever.  Most classes are free and included with admission, but every once in a while there are special ones that cost extra.  That's rare though.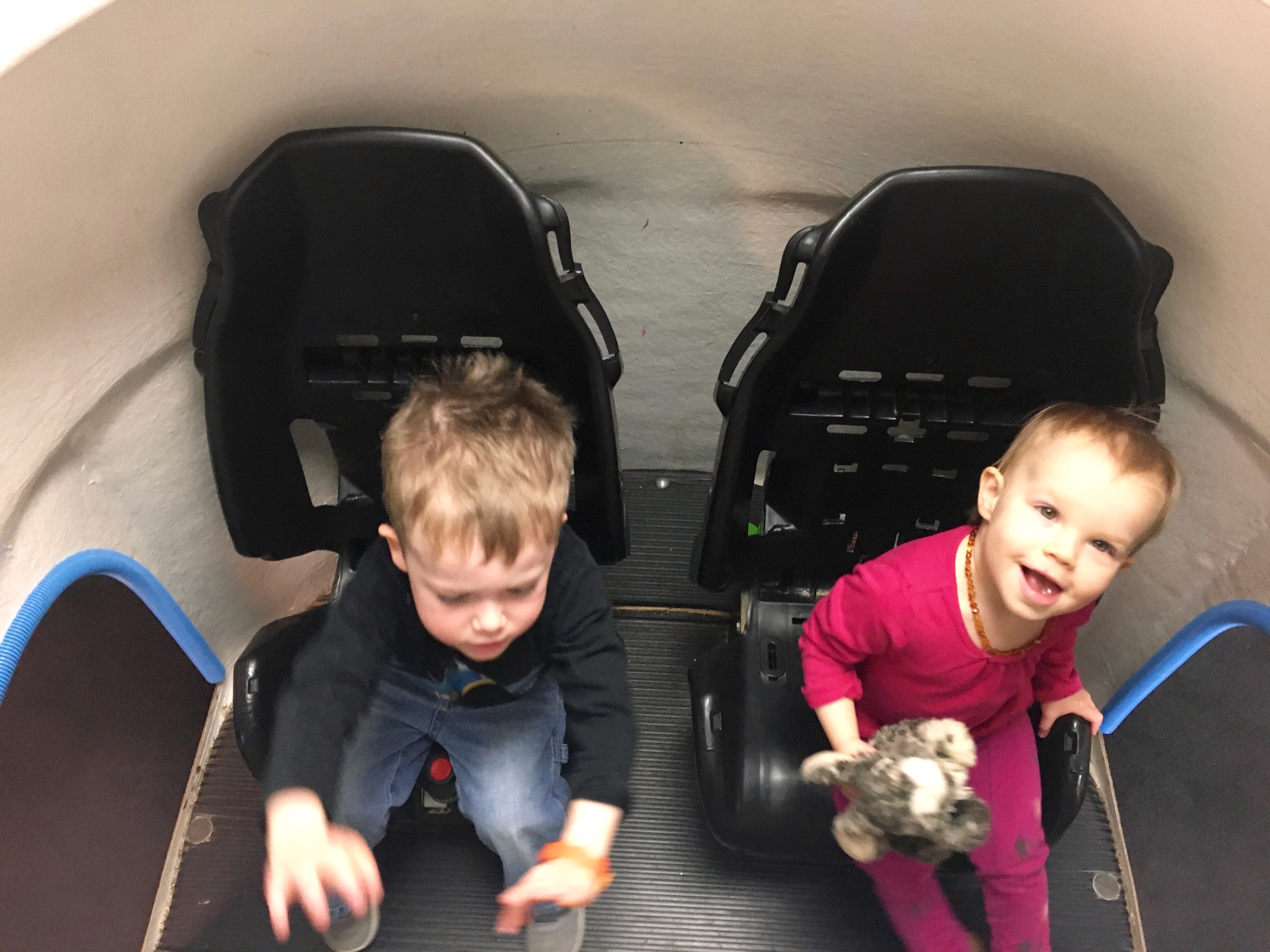 Blast off!!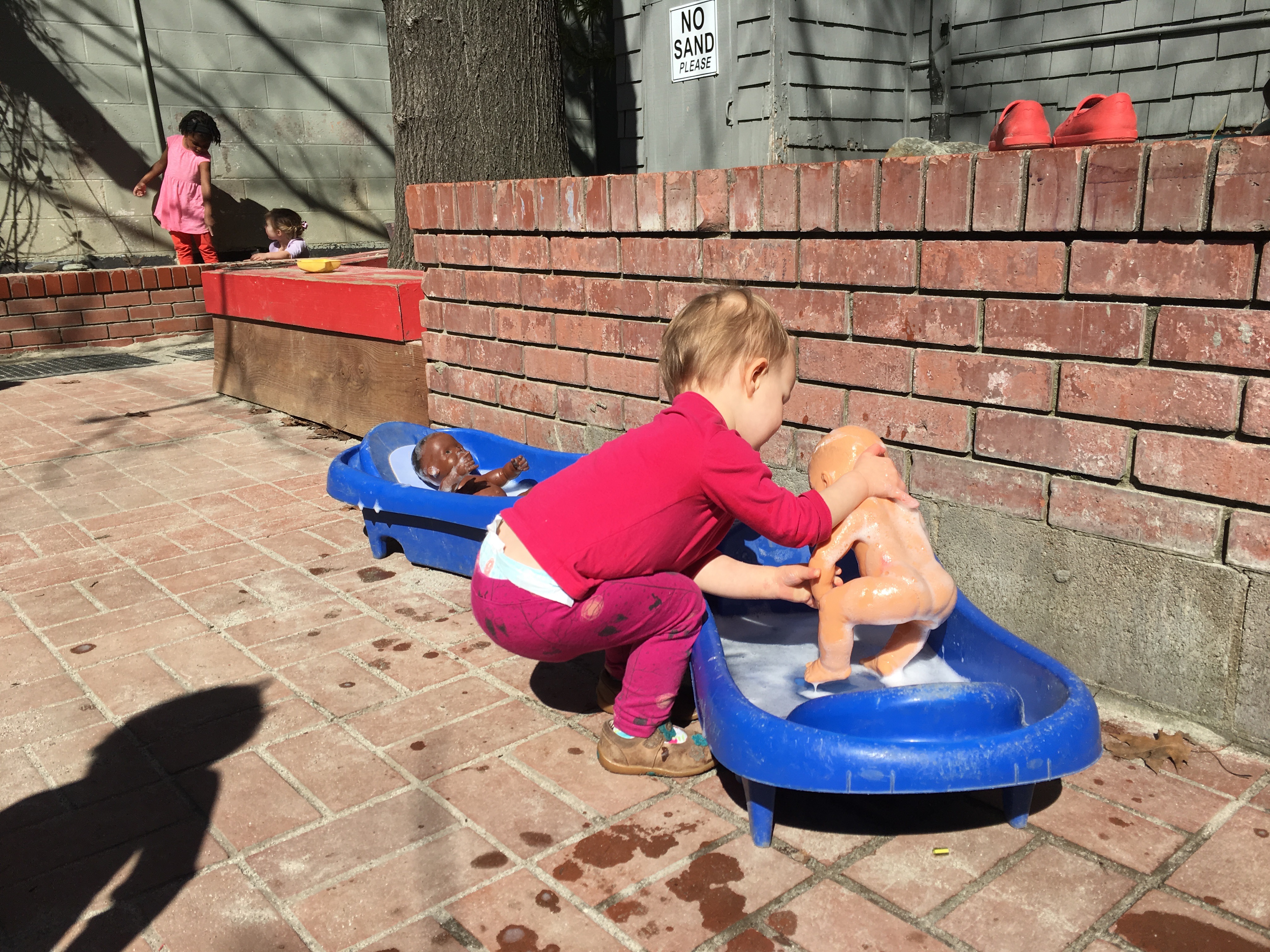 We finally made it outside without coats!  It wasn't very warm, but "not freezing" seems to be a win these days.  V is washing the baby doll.
I try to wait until the end of our visit to go outside because they always end up drenched and sandy.  There's a huge water table with boats and pipes and on the opposite side of the yard there is a sand area with kitchen stuff and trucks and all that…and yet…mixing the two is just plain irresistible to toddlers.  I definitely stripped them down before they got in the car.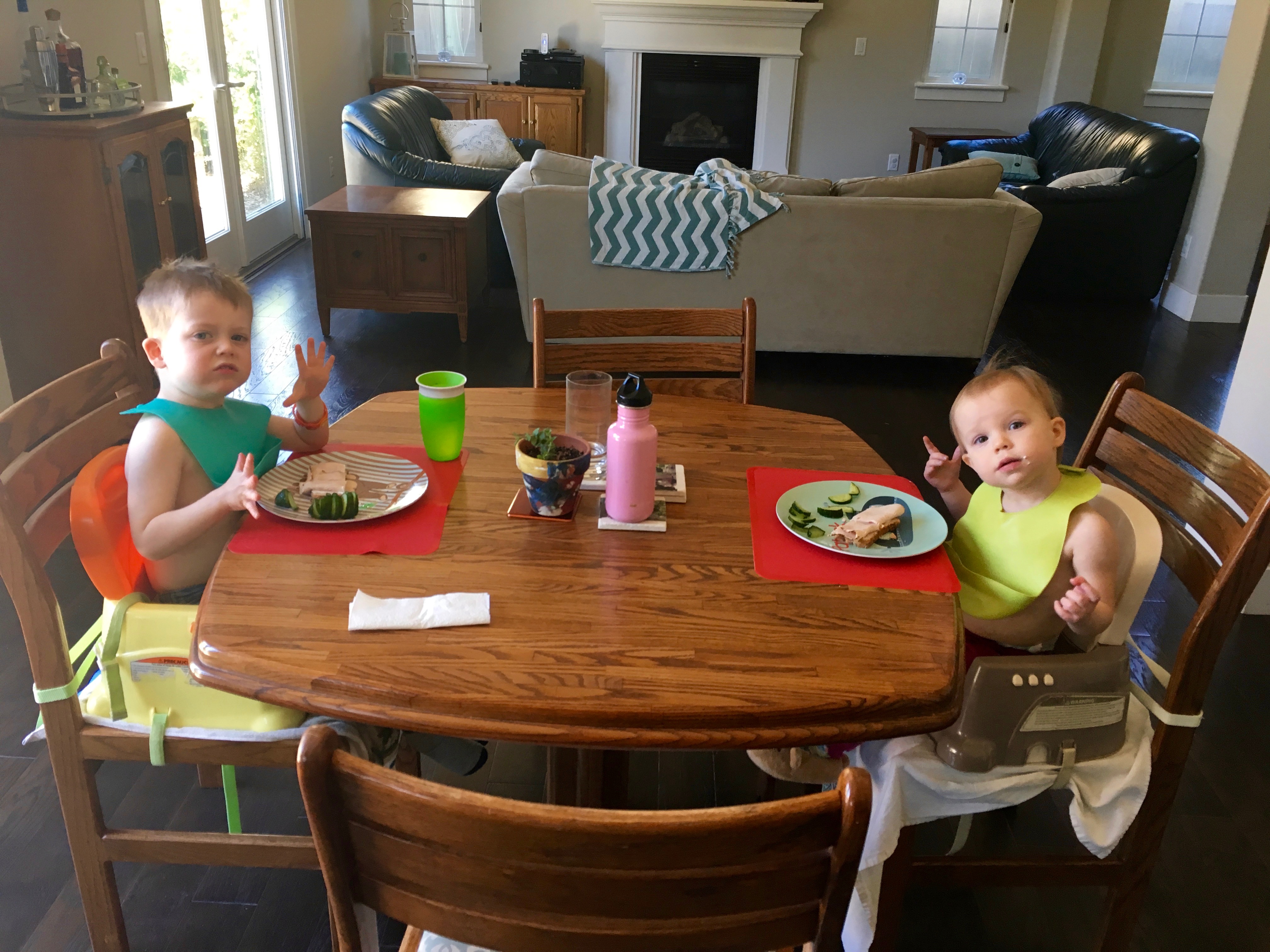 Naked lunch = sign of a good morning!
Second coffee = sign of a loooong morning.  🙂
That chocolate coconut almond milk Califia was a new purchase that I tried on a whim due to the 50% off at WF and it is SO SO good.  I may even like it more than the mocha one that I use in my (decaf) coffee daily!?!?  The coconut milk really makes a big difference.  May have converted me!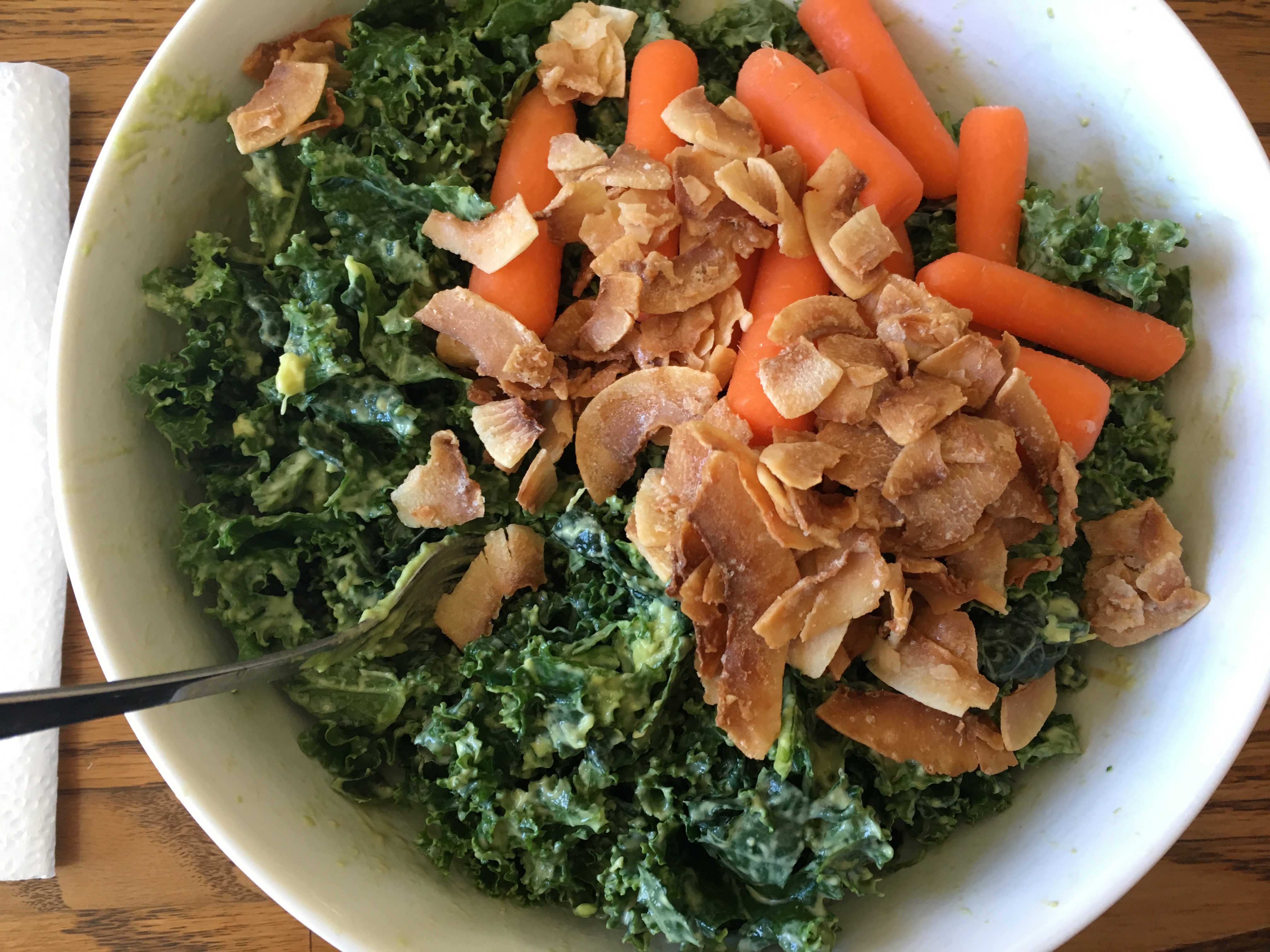 Look at this lunch change up!
I actually DIDN'T have nuts in my lunch!!!!  Whaaaa!?!?  Crazy town.
I forgot about this salty sweet coconut that I got (also at the 50% WF closing sale) and as soon as I saw it I knew I wanted to make it the feature of my salad.  So boom.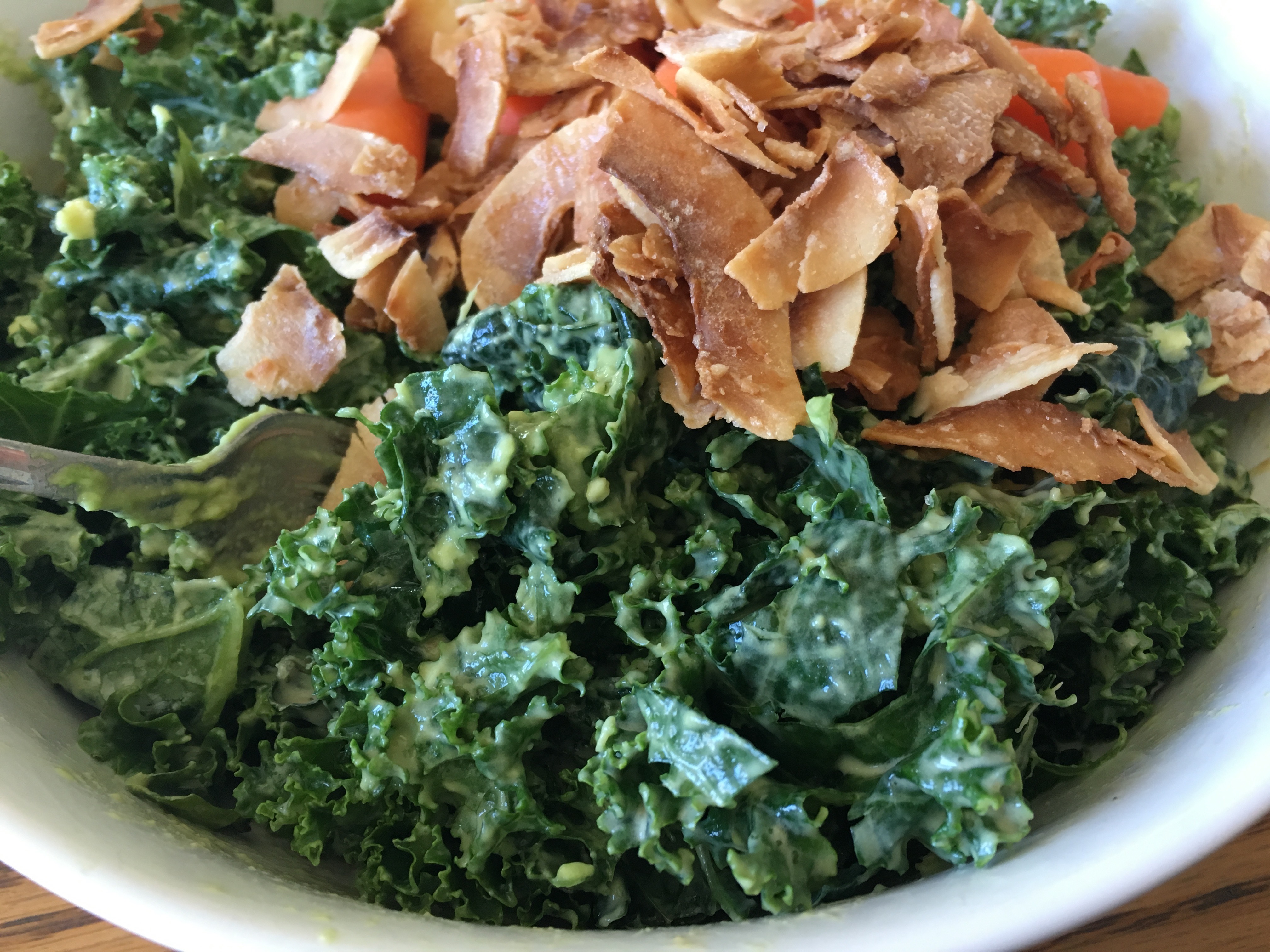 It is mighty addictive.  Good thing I discovered it too late to buy more.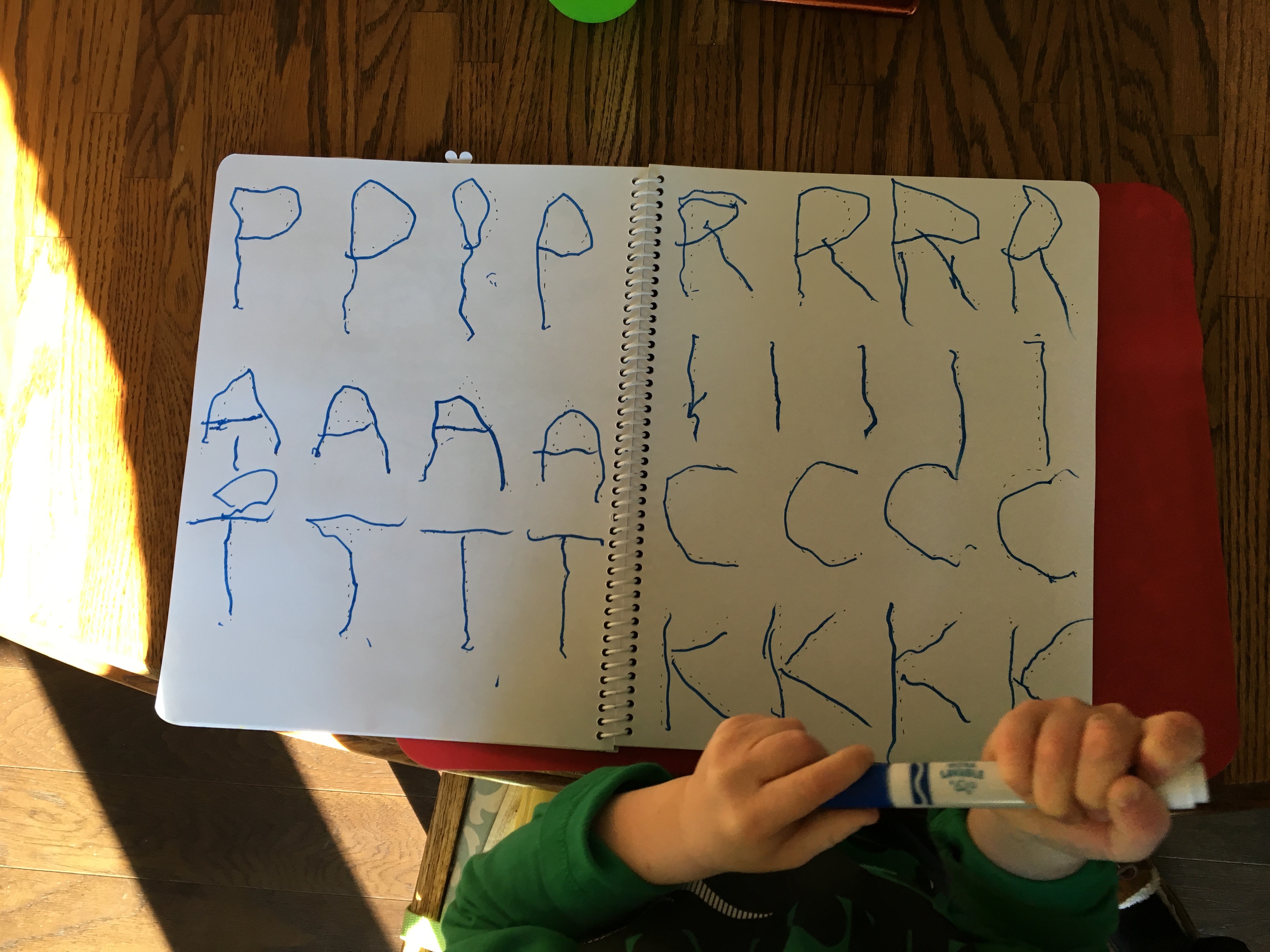 After naps we snacked on pears and practiced letters (he really likes tracing my dotted lines) and then it was off to swimming.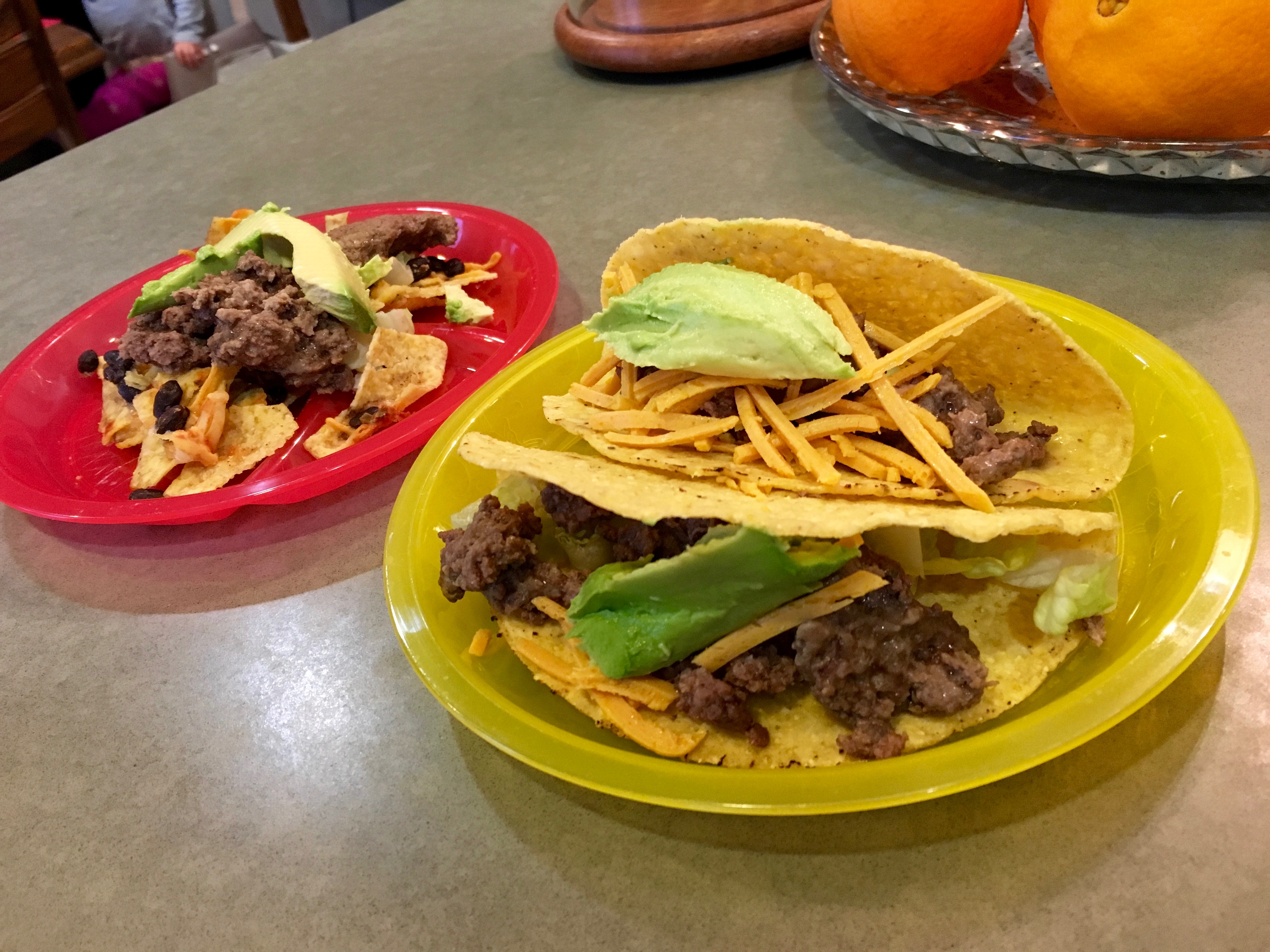 I had taco ingreds all ready to go, so as soon as we unloaded from the car it was dinnah time. The kids were chomping at the bit, so even the 5 minutes it took to plate the food was too long.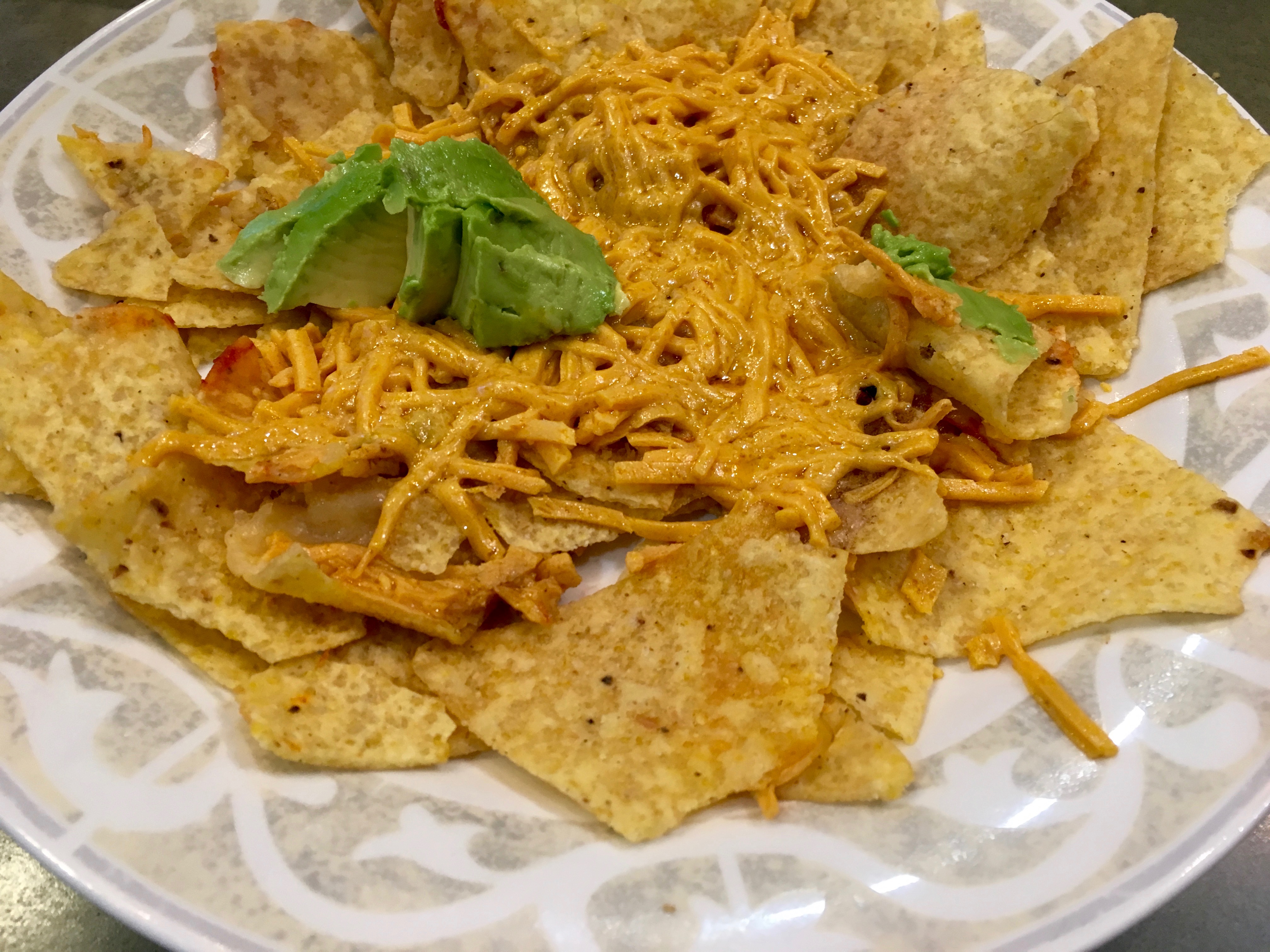 I didn't feel like ground beef and their were only two taco shells, so I made nachos for me and V. Hers were more balanced.  Mine were deliciously lame. Daiya can make stale chips taste good!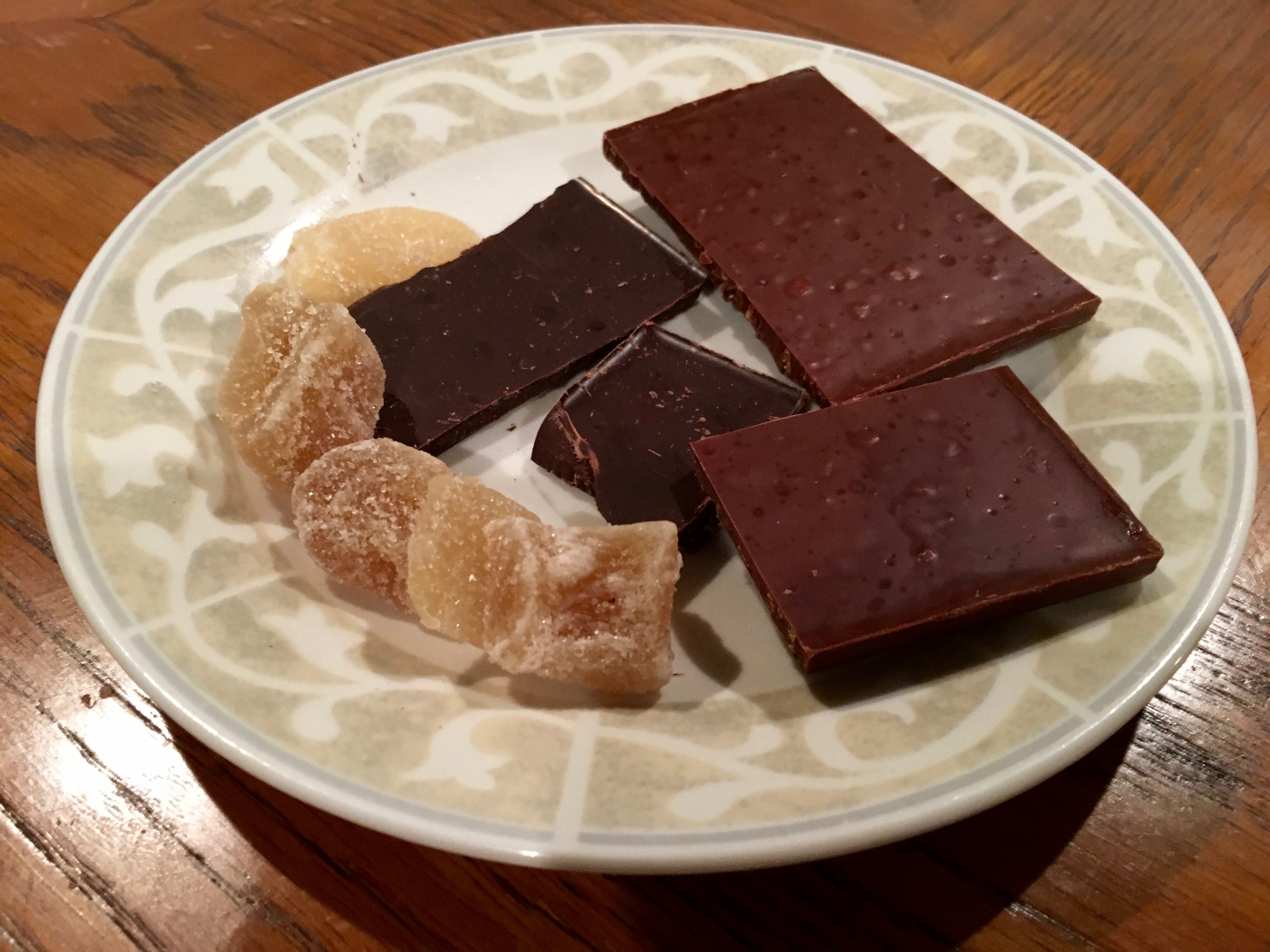 I had a lot of room for dessert.
The next day my popsicle came to rescue me from my solo parenting gig.  Yay!  Knowing my dad was coming, I skipped my early workout and slept until V woke me up just before 7.  World record!  P woke up basically at the same time, so I am SOOO GLAD I didn't set my alarm for 6 to work out.  Instead I actually got to sleep in and enjoy a non-rushed work out after dropping P off at preschool at 9.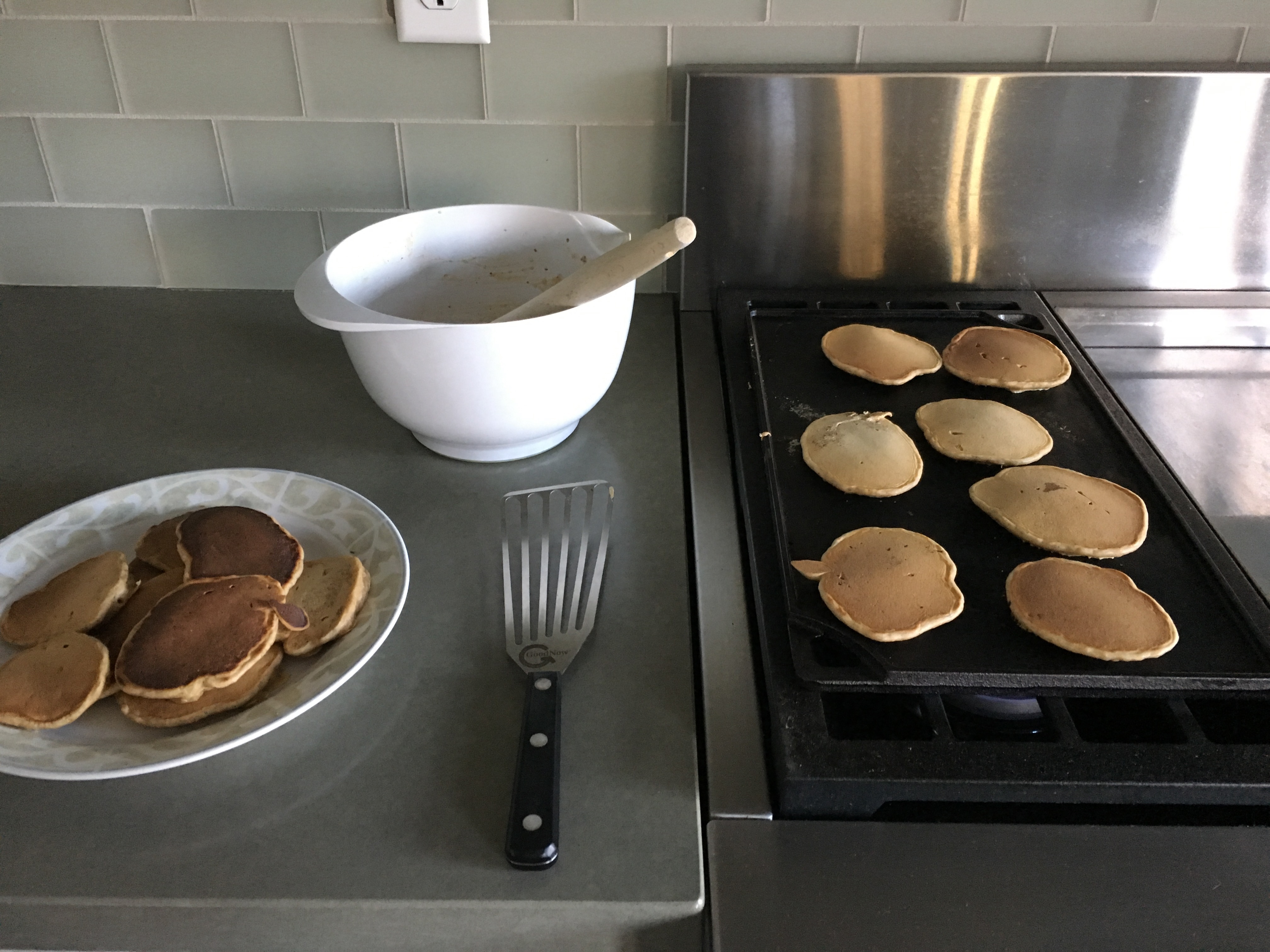 My dad took V to library so I went on a bike ride.  Endorphins for dayssssss.  They had pancakes and oranges.
She prefers oranges (and tangerine cuties – well all fruit actually) to anything else so I have to wait until she's had a decent amount of food before offering fruit.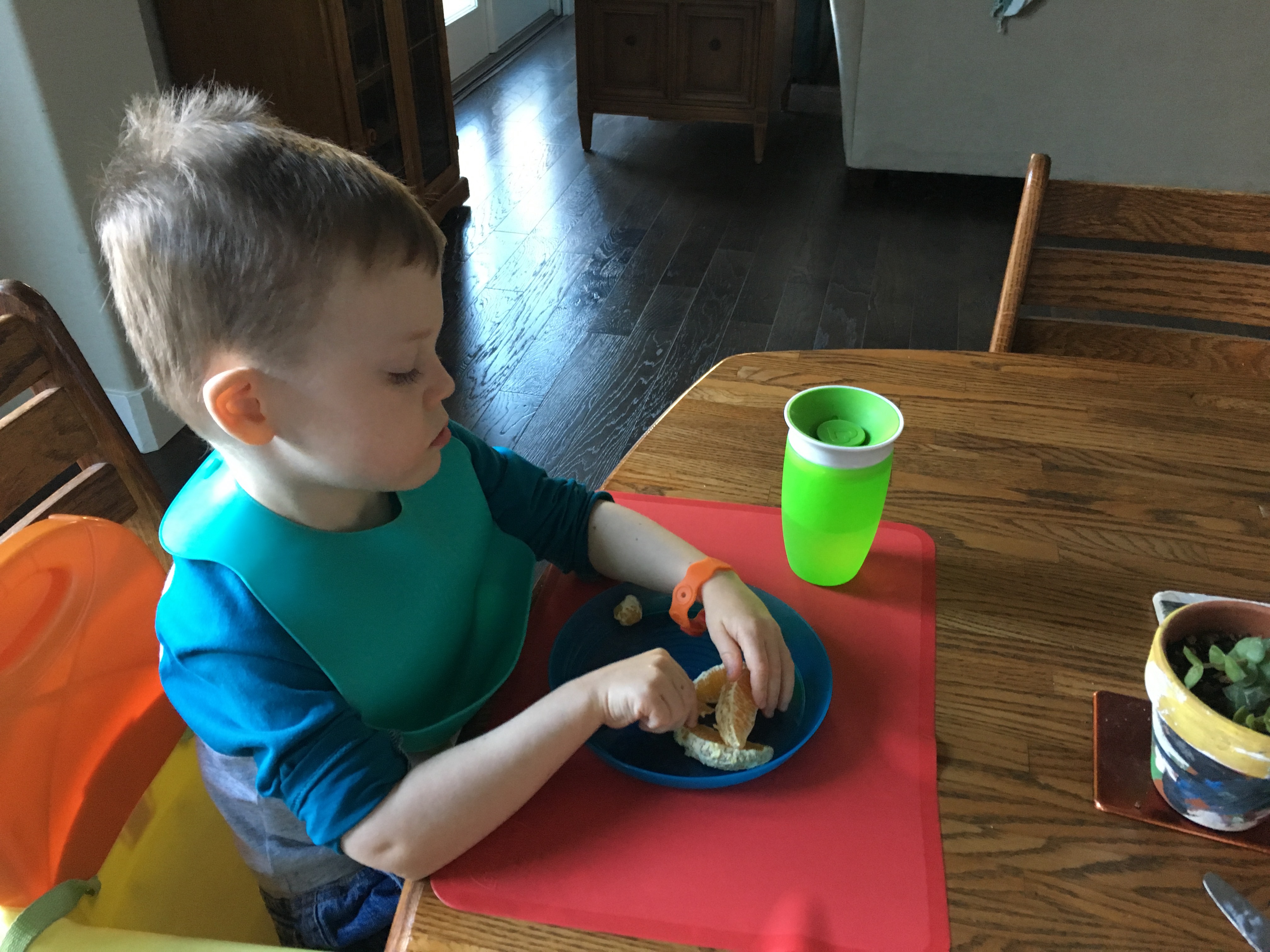 Fruit fort in the works.
I didn't have anything but water until after my bike ride, and then I went to Nugget market after for shopping and a breakfast treat.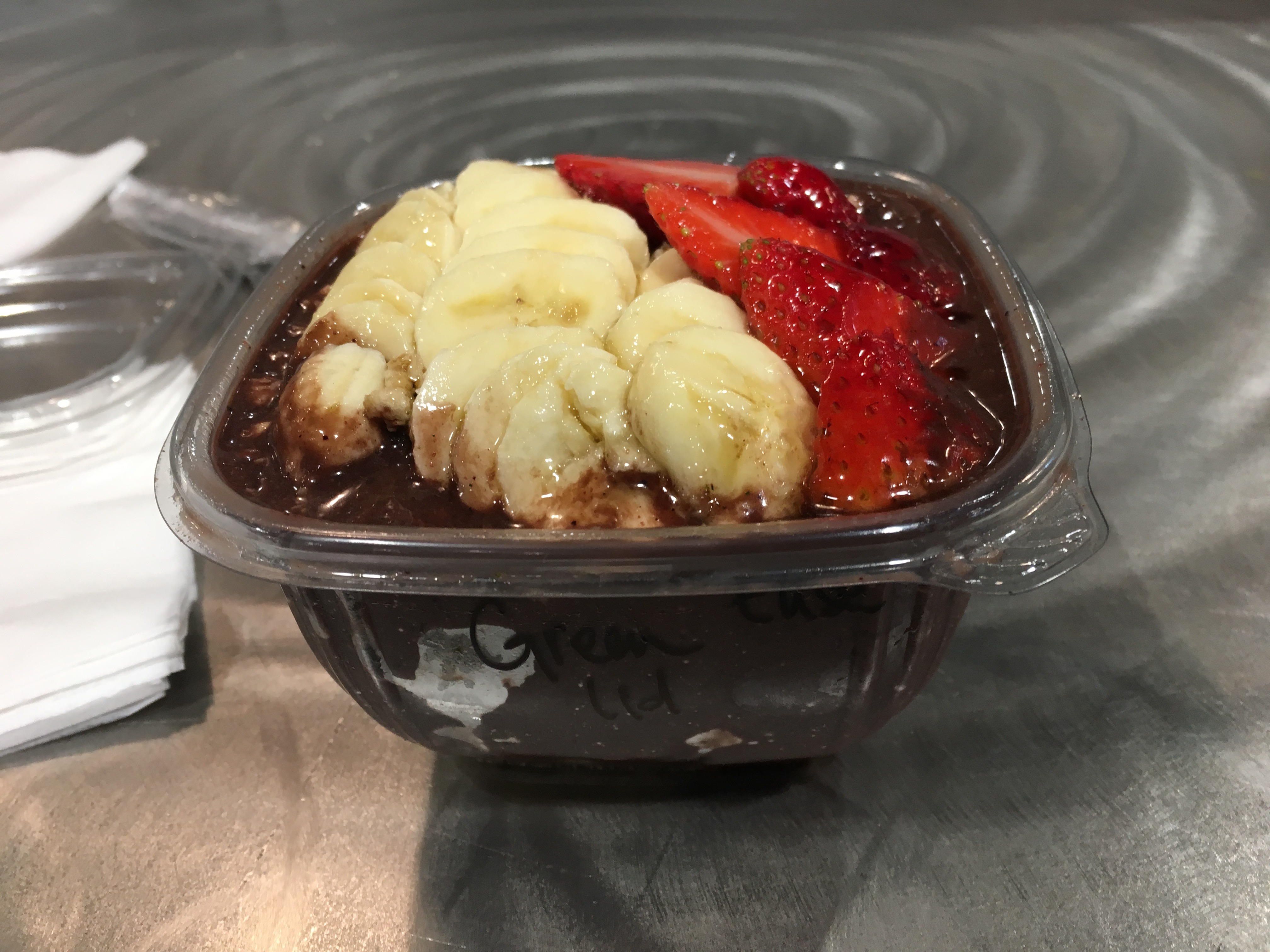 I gambled with the green acai bowl which had hemp plus granola and fruit on top.  I haven't had an acai bowl from Nugget before, but I had heard their smoothies were good.  Since WF is closed I don't really have any other quick grocery store breakfast options, but I wasn't really in love with it.  Their ingredient options (for smoothies) were pretty limited – no protein powders or nut butter – so I'd much rather drive over to Jamba Juice.  The only acai I've had is from pitaya plus and that was more yum than this.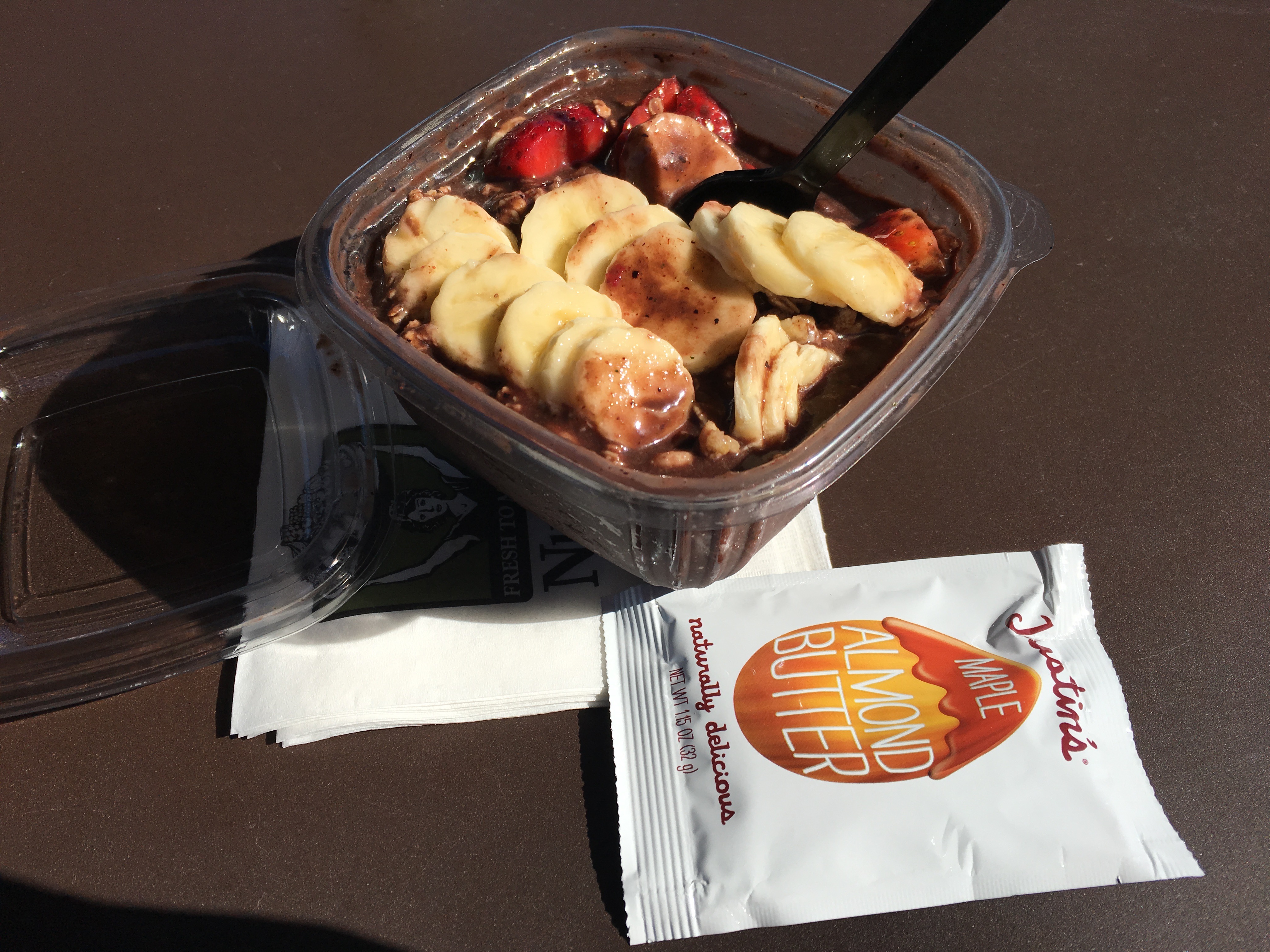 I went and got a packet of Justin's to jazz it up. Much better!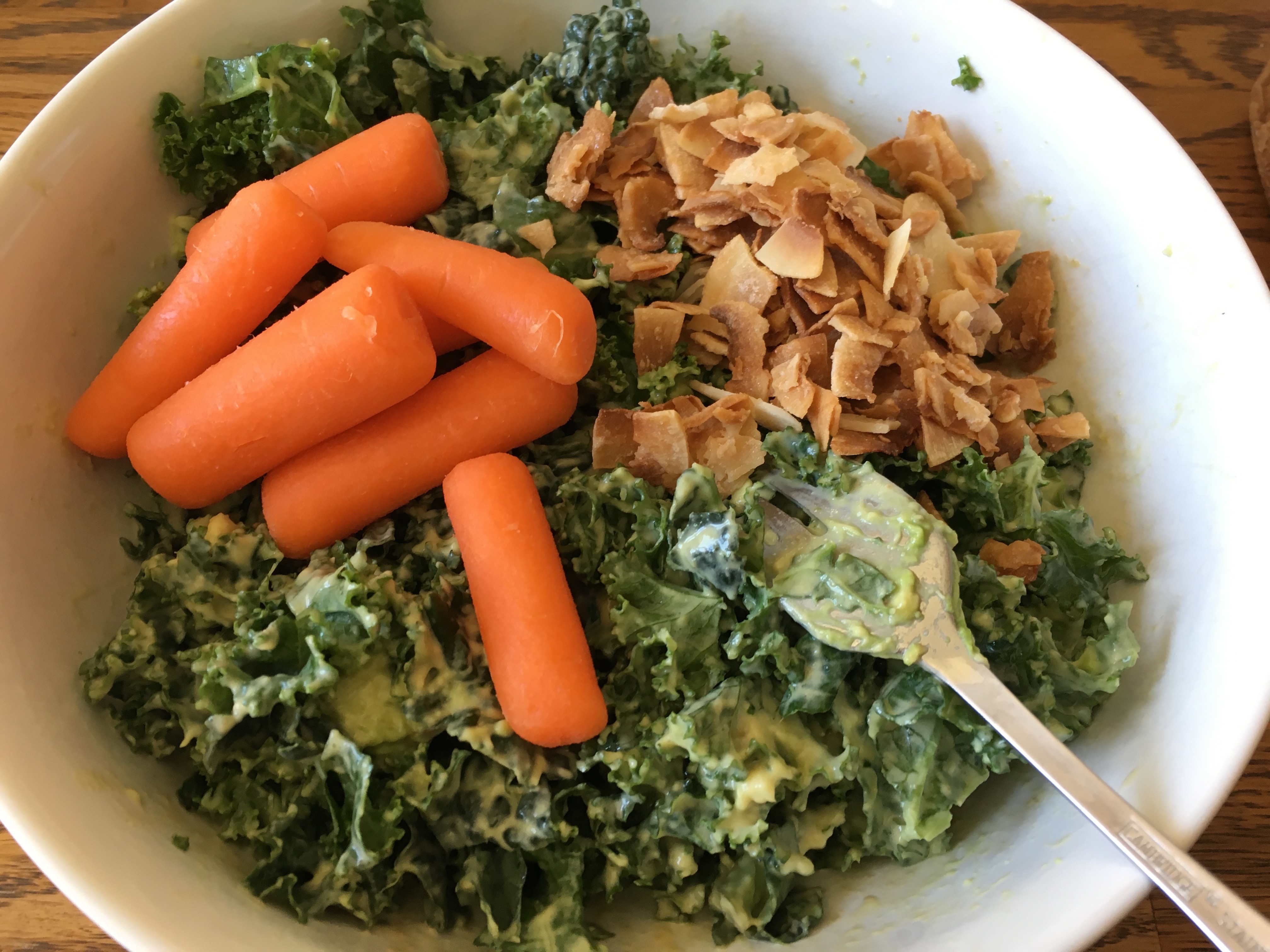 Lunch was a repeat.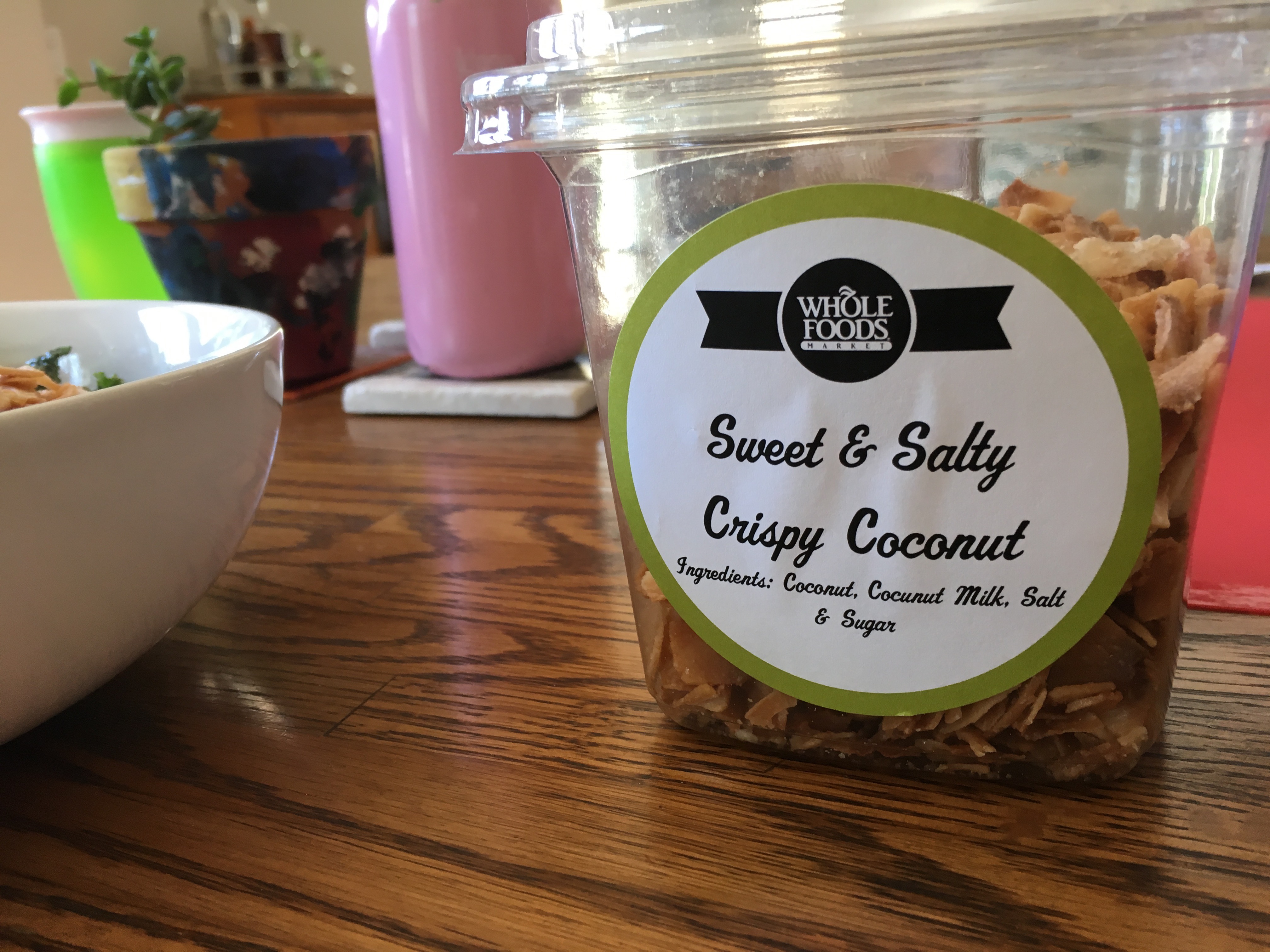 You guys, these are like crack.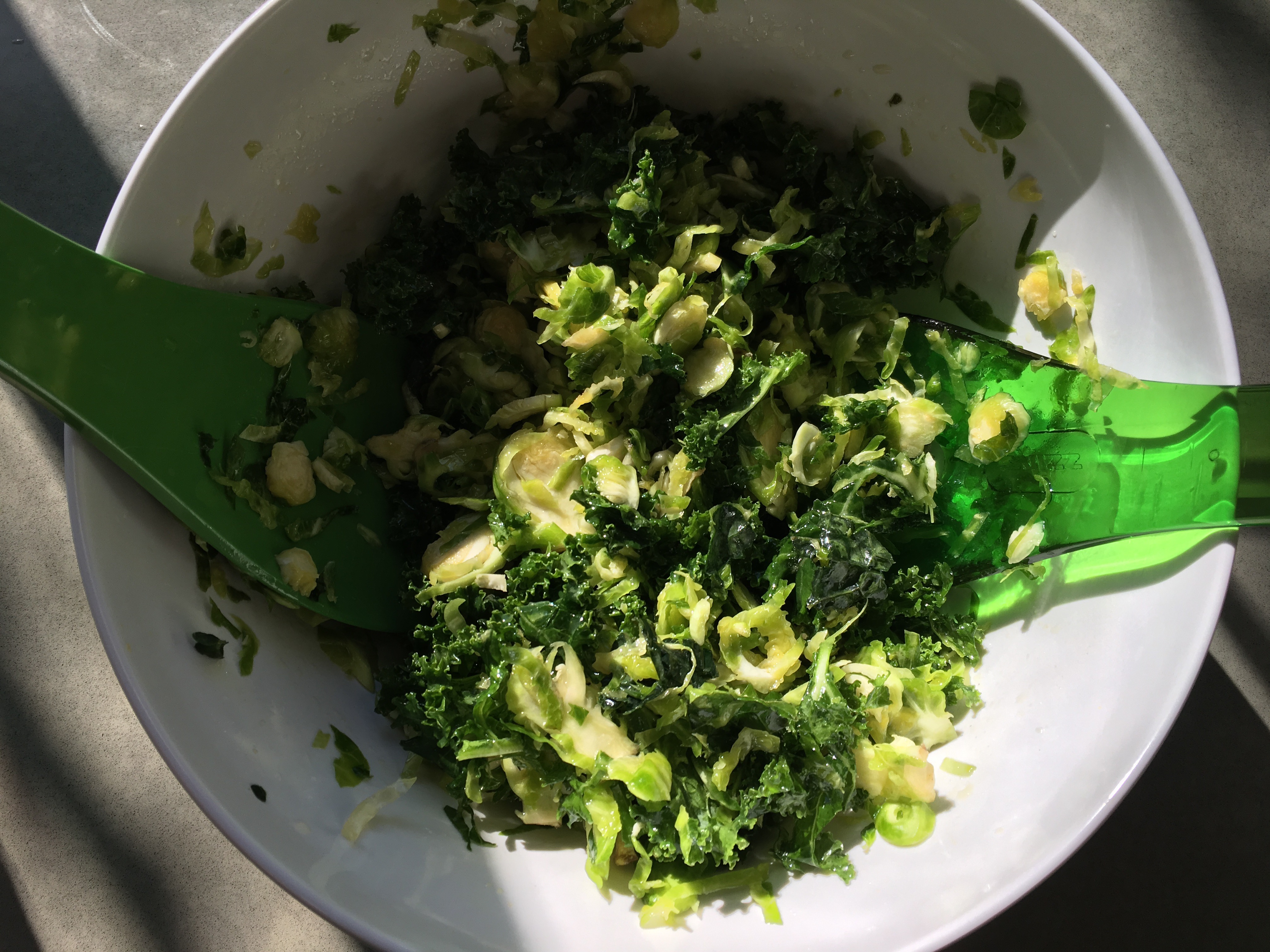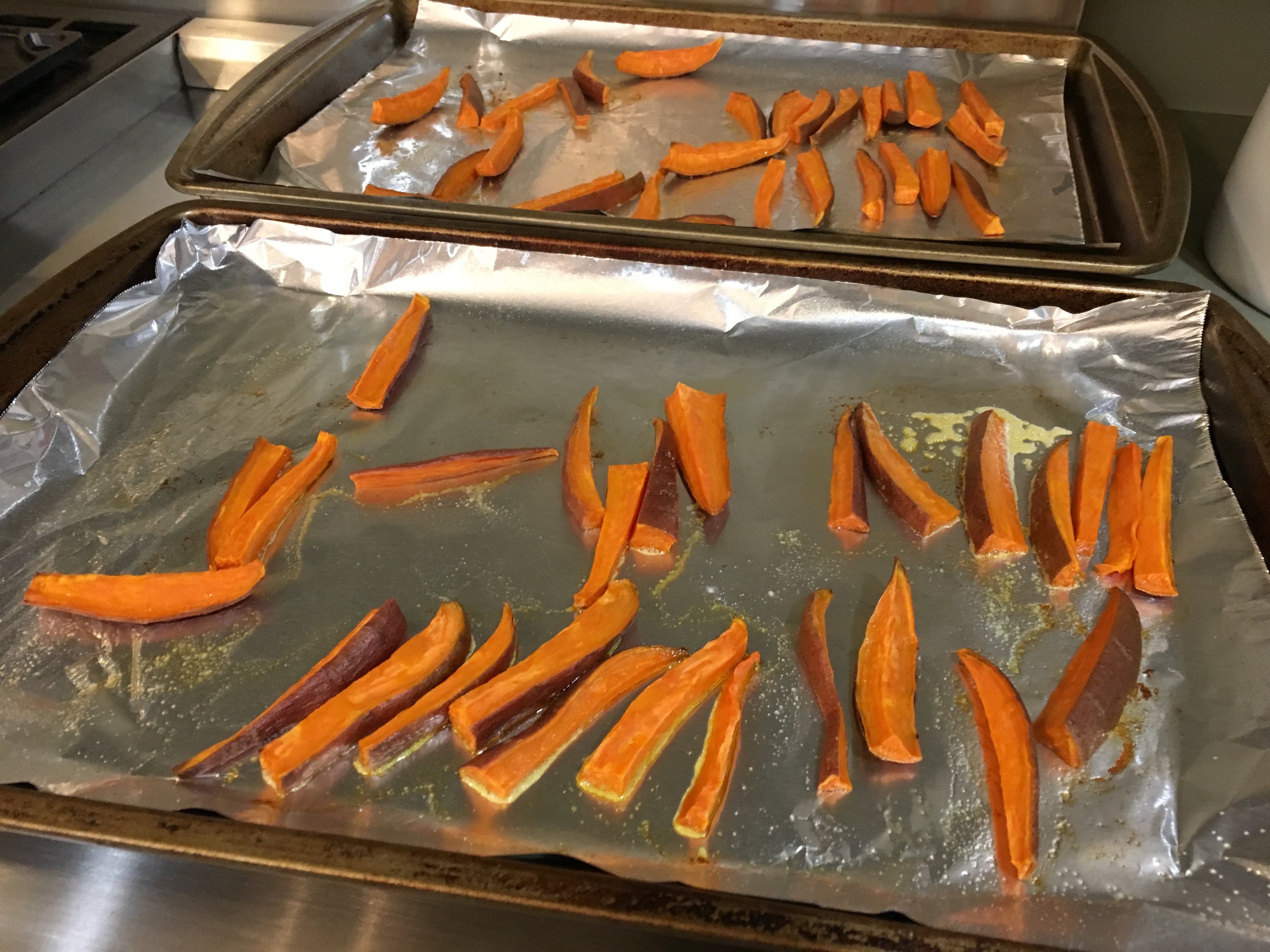 While they napped I showered, cleaned, and prepped dinner. I made this citrus brussels salad, but nixed the rice paper bacon parts.  I used these tamari almonds to make the noochy "cheese" topping.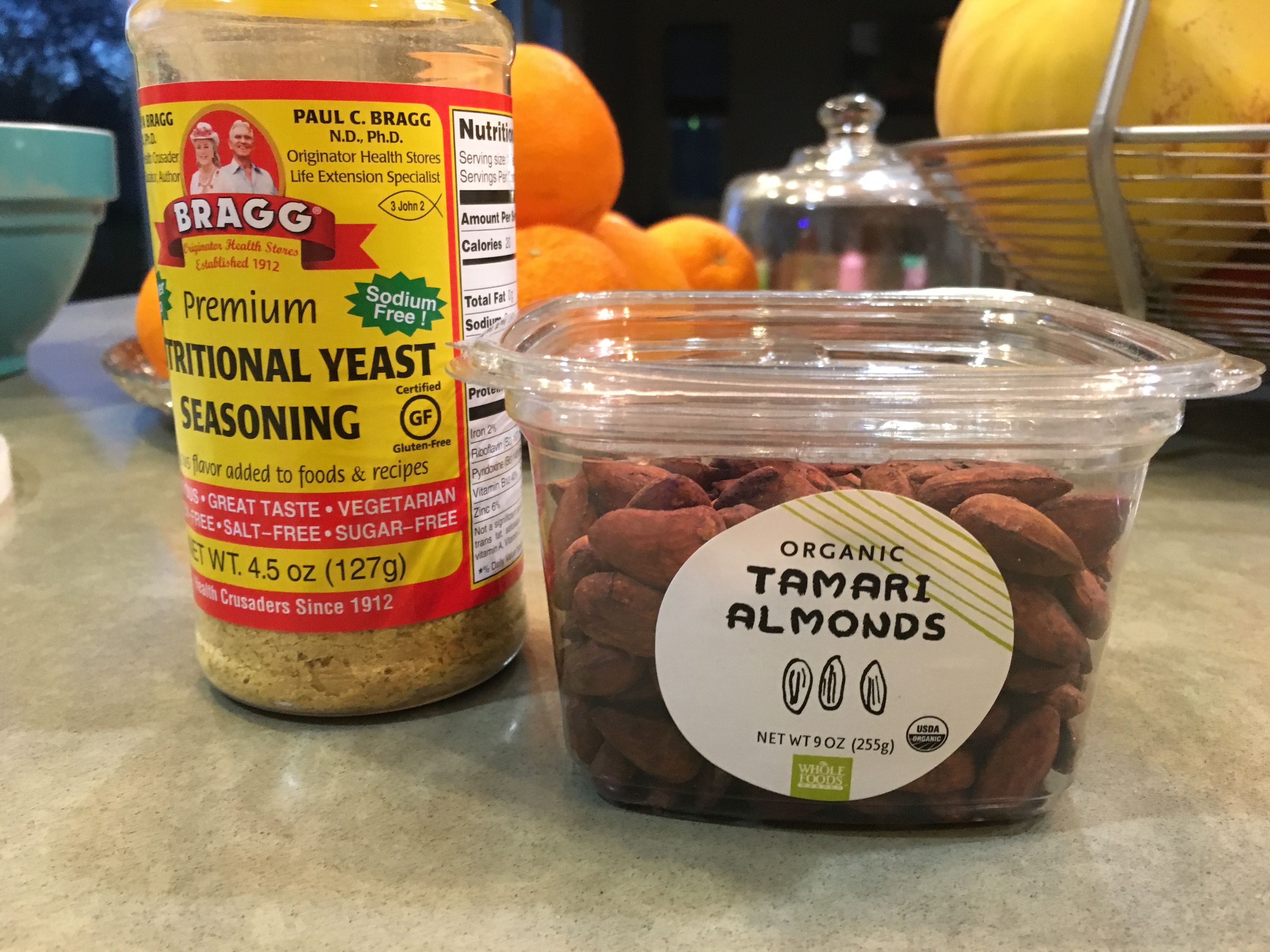 We had a park play date before tee ball practice and then practice wound up running over so we were out way too late.  And by way too late, I mean 6 pm…which may as well be midnight when all you've had as an afternoon snack is half an apple.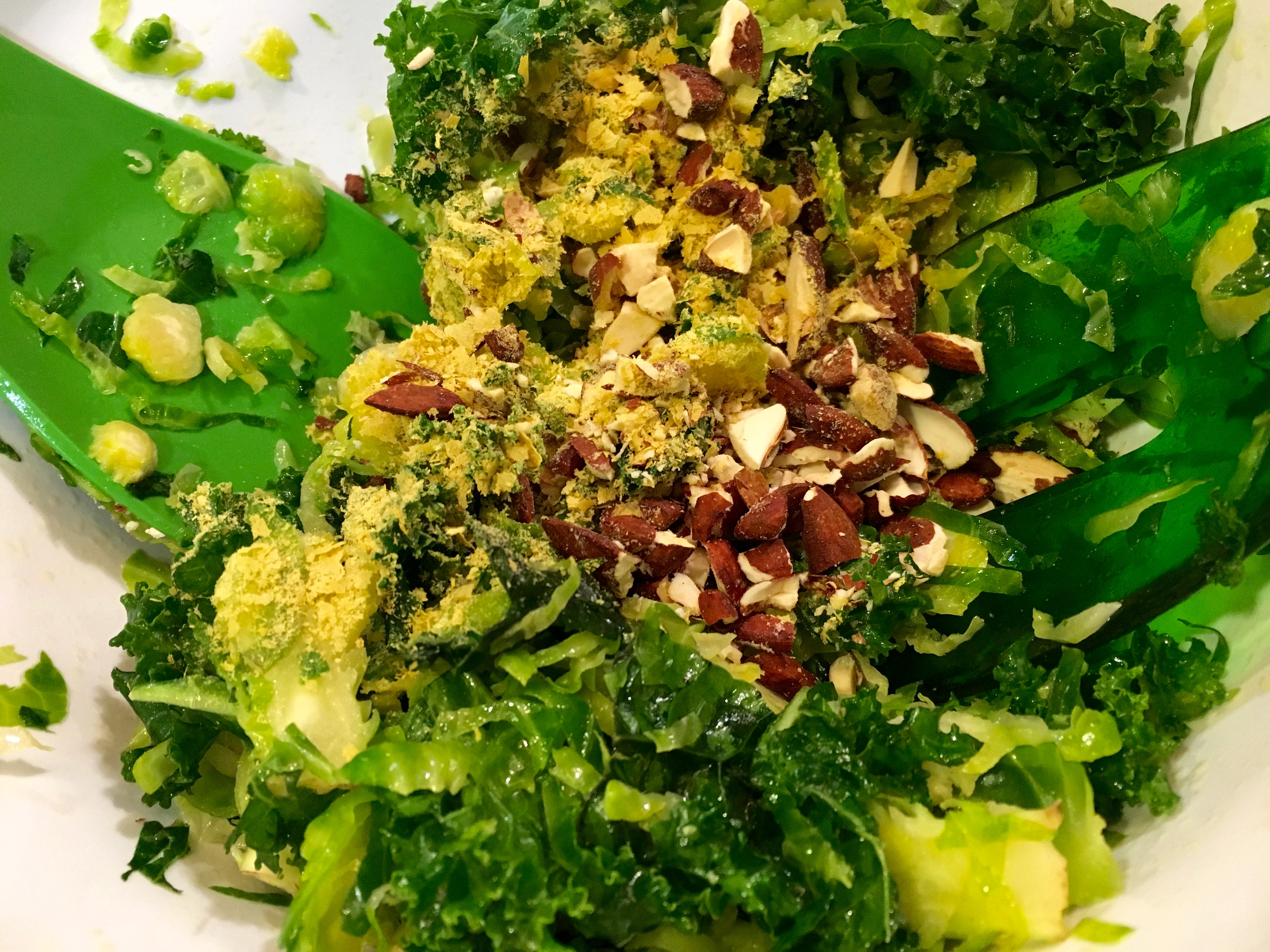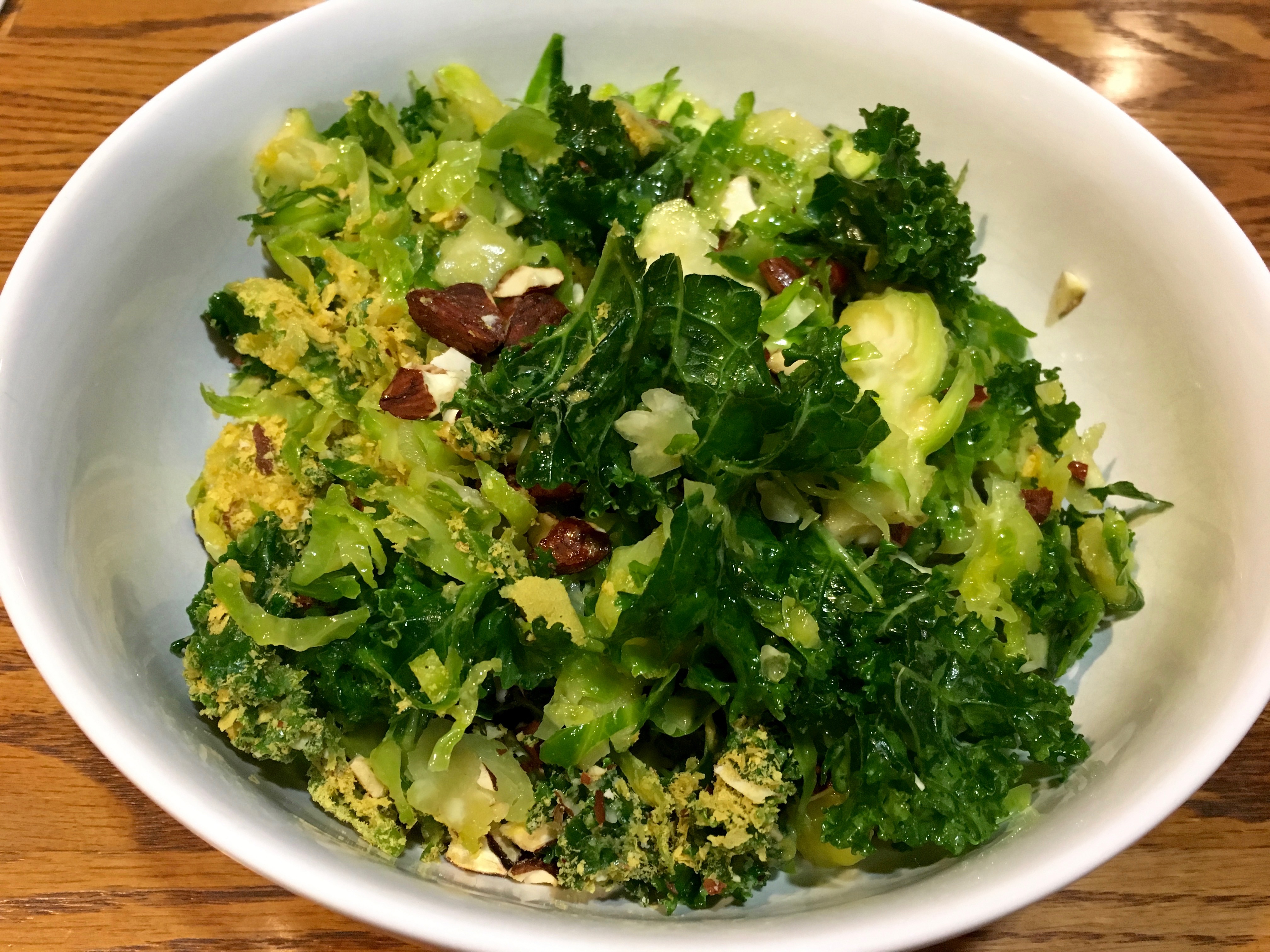 This salad was way way good.  And I have a little bit leftover for another day.  Sa-weet.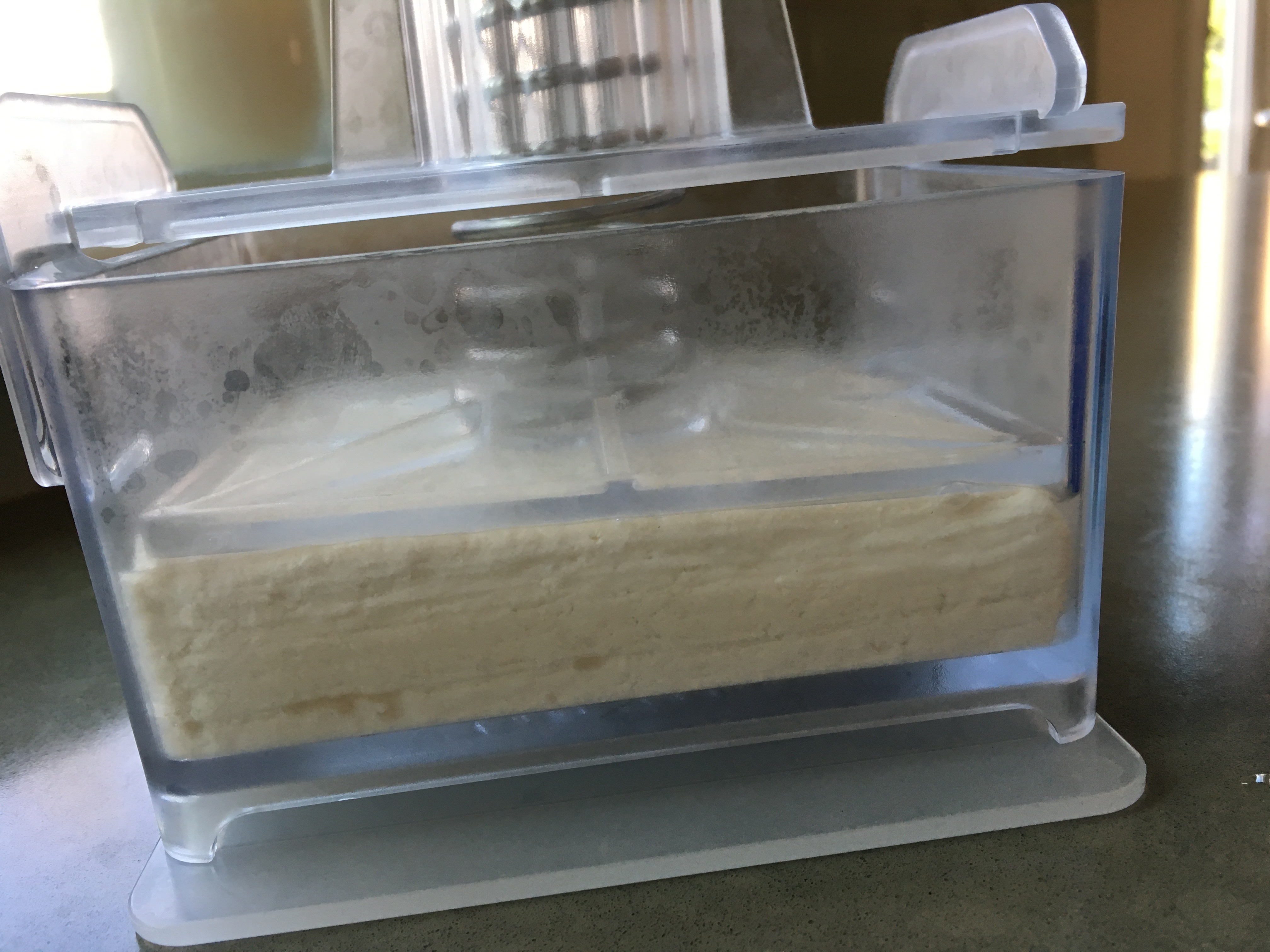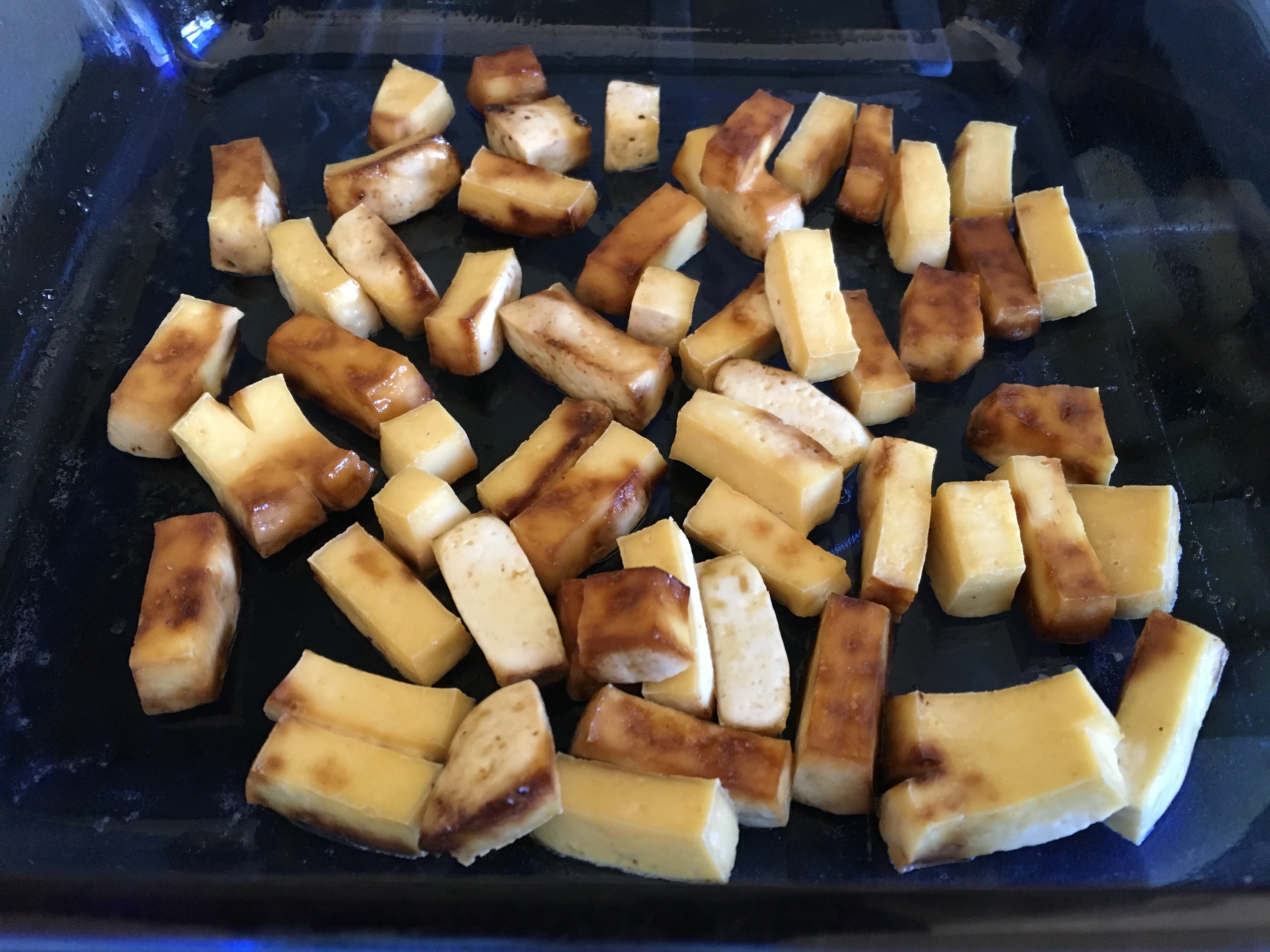 I didn't know if the almonds were safe for P so I gave the kids tamari baked tofu that I had prepped the day before.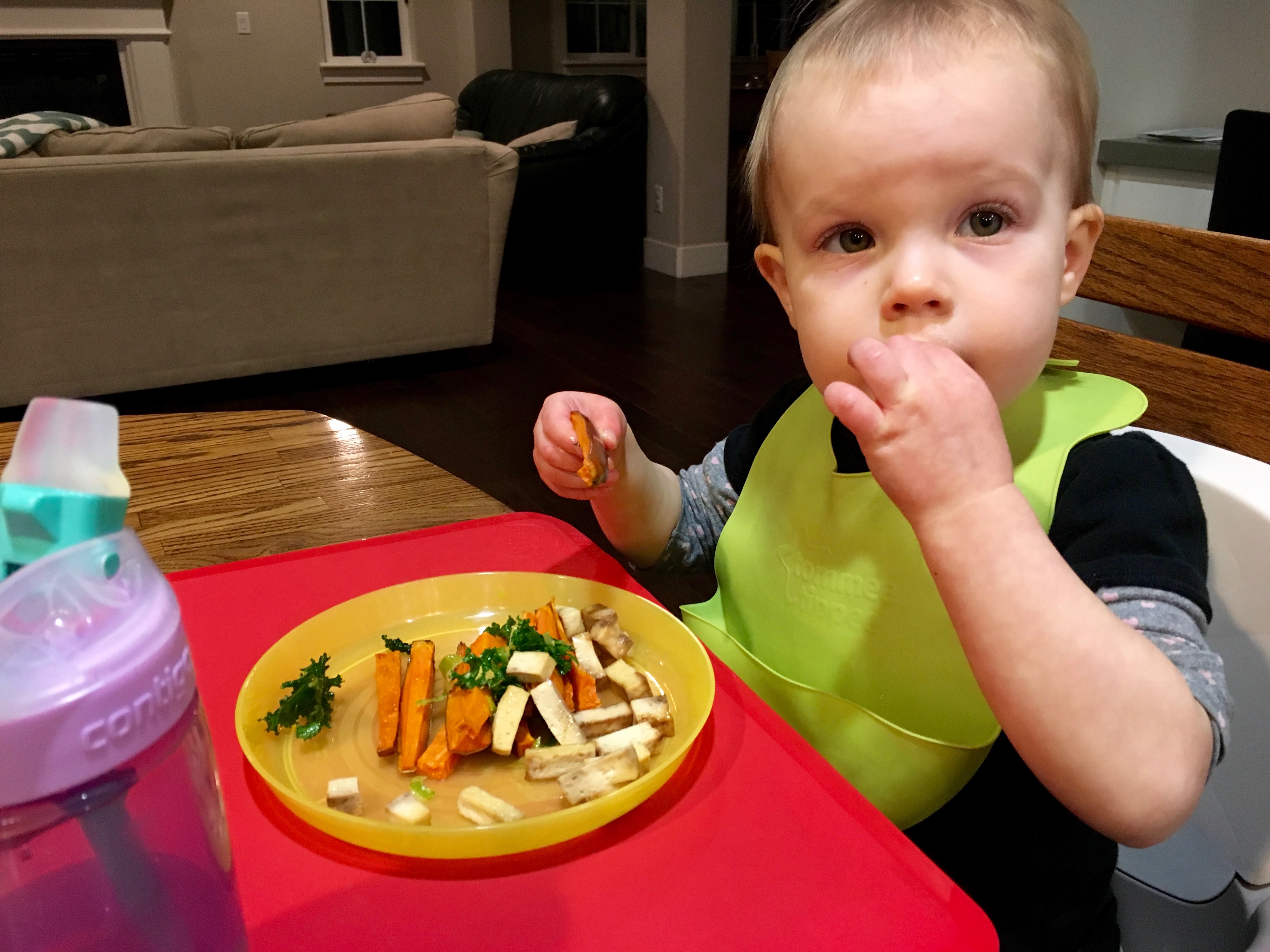 She wasn't a fan of the citrus dressing on the kale/brussels but we got through it…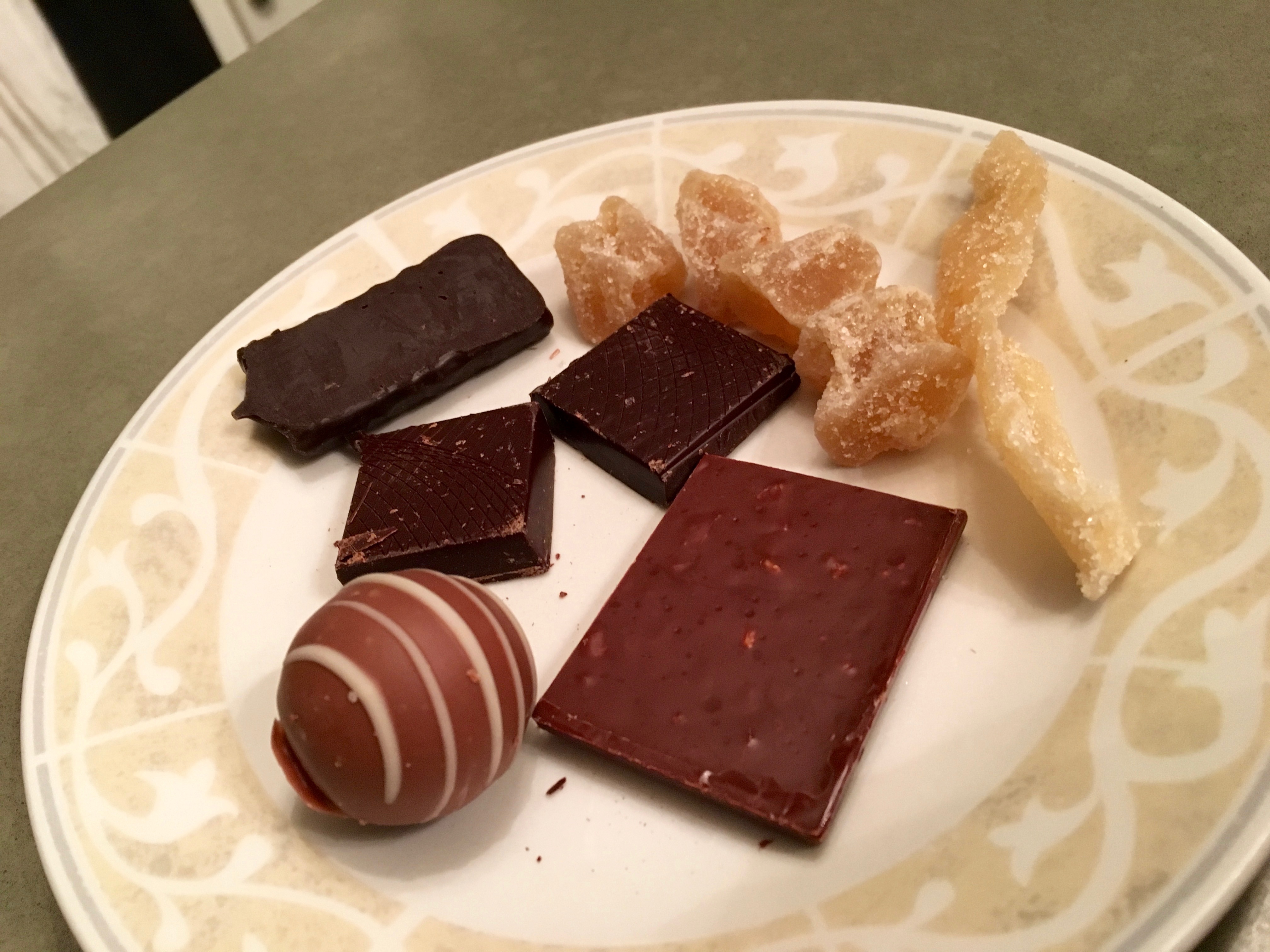 After I got them in bed I completely slothed on the couch and didn't prep anything for the next day. I enjoyed this chocolate plate, but snuck back for two more chocolate covered toffee chips because it wasn't enough.
Only three more days until Kyle is back, but I'm feeling pretty solid.  Fingers crossed?!