I forgot to take pics of breakfasts, but the kids had home-made pancakes.  Same old same old. I was in a rush and ate granola with cashew butter and banana.  A bit of a change up but I didn't have anything prepped.  We had to get out the door for gymnastics and then library. This was our last gymnastics class though, since our Friday mornings will be spent in Fremont from now on.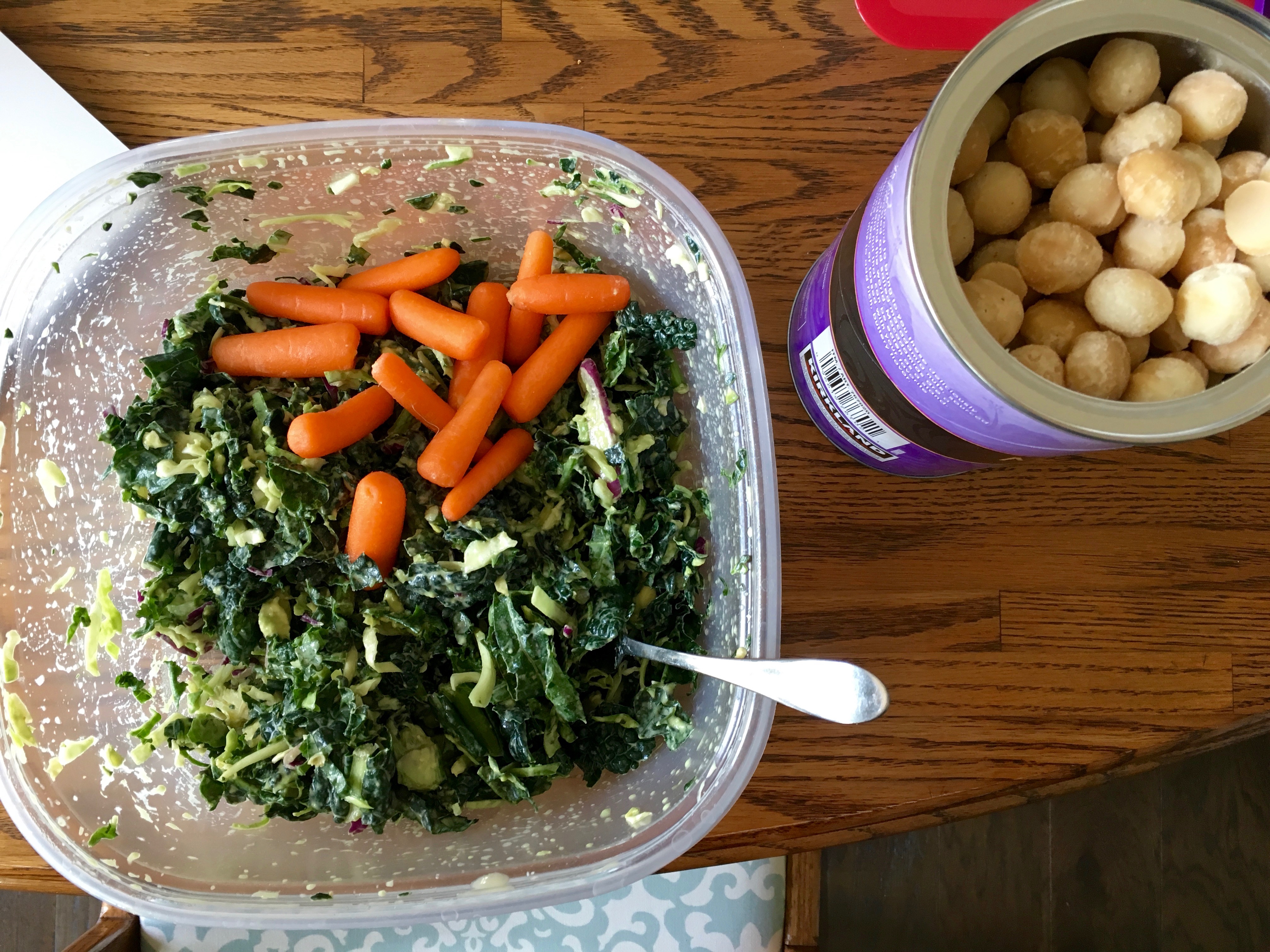 I didn't take pics of their lunches either, but there were a TON of cuties and oranges consumed. By everyone.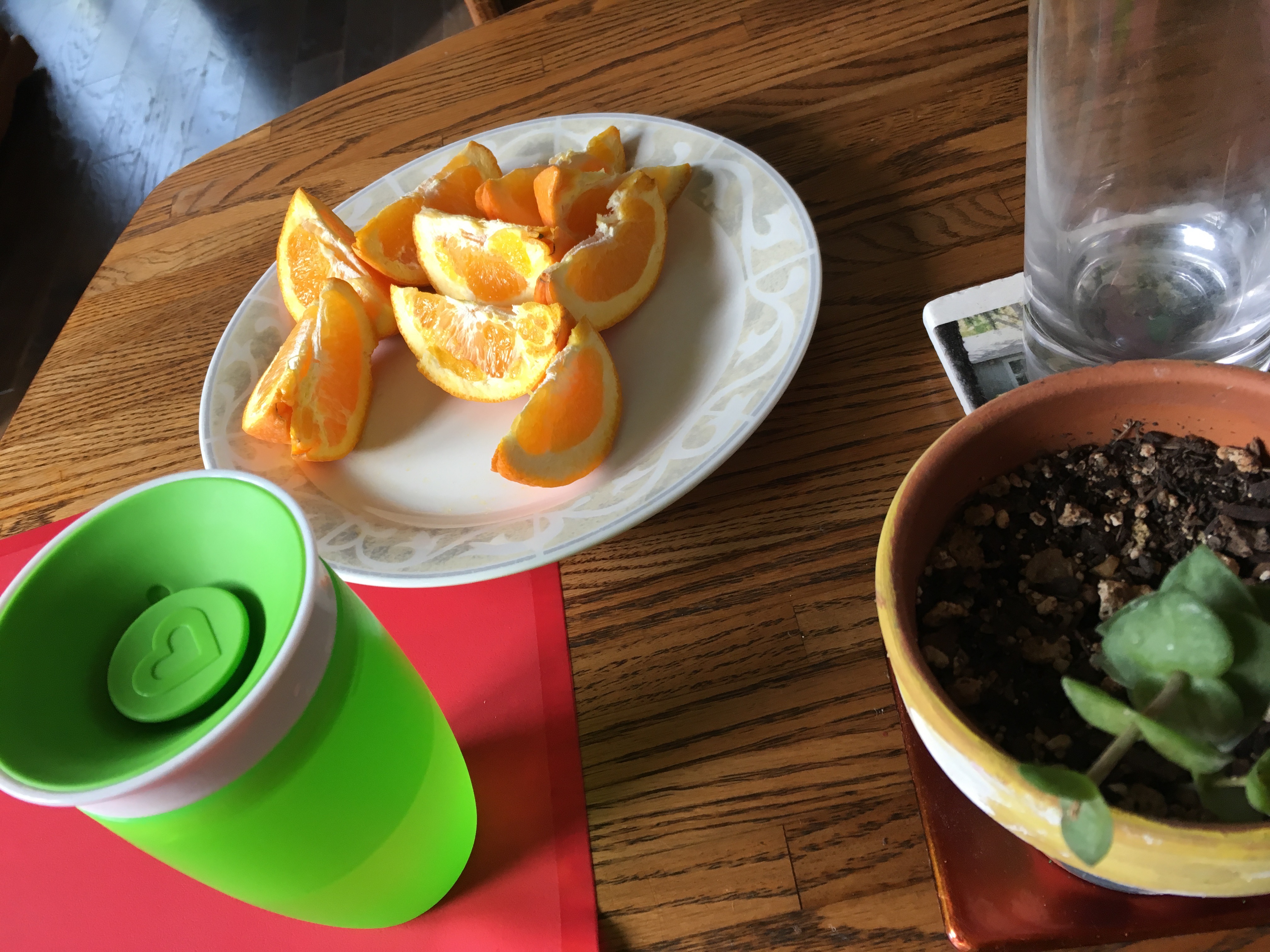 This plate was leftover and V finished it off as soon as she woke up from her nap. Then she had walnuts, too.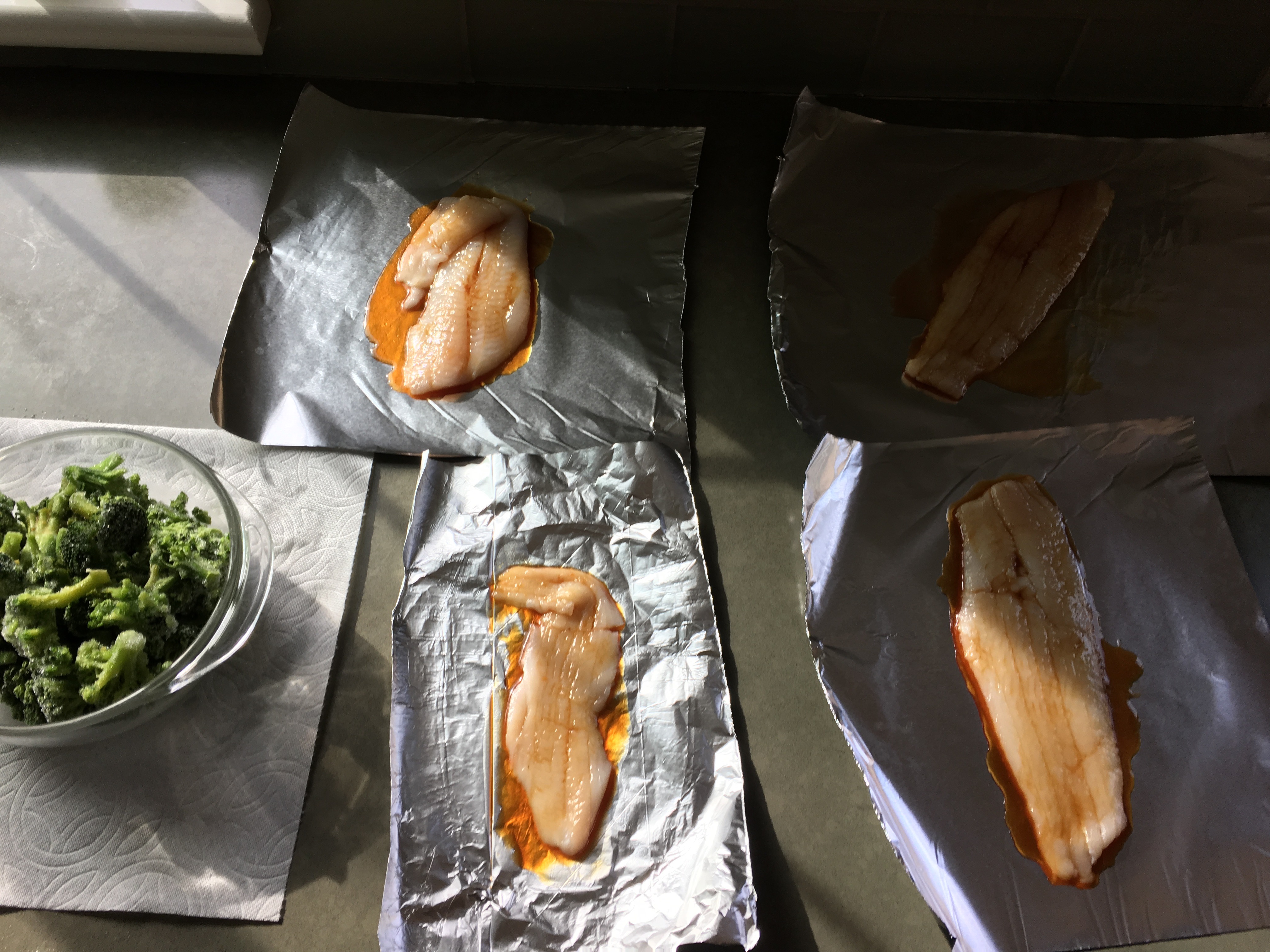 I prepped dinner before heading off to a play date.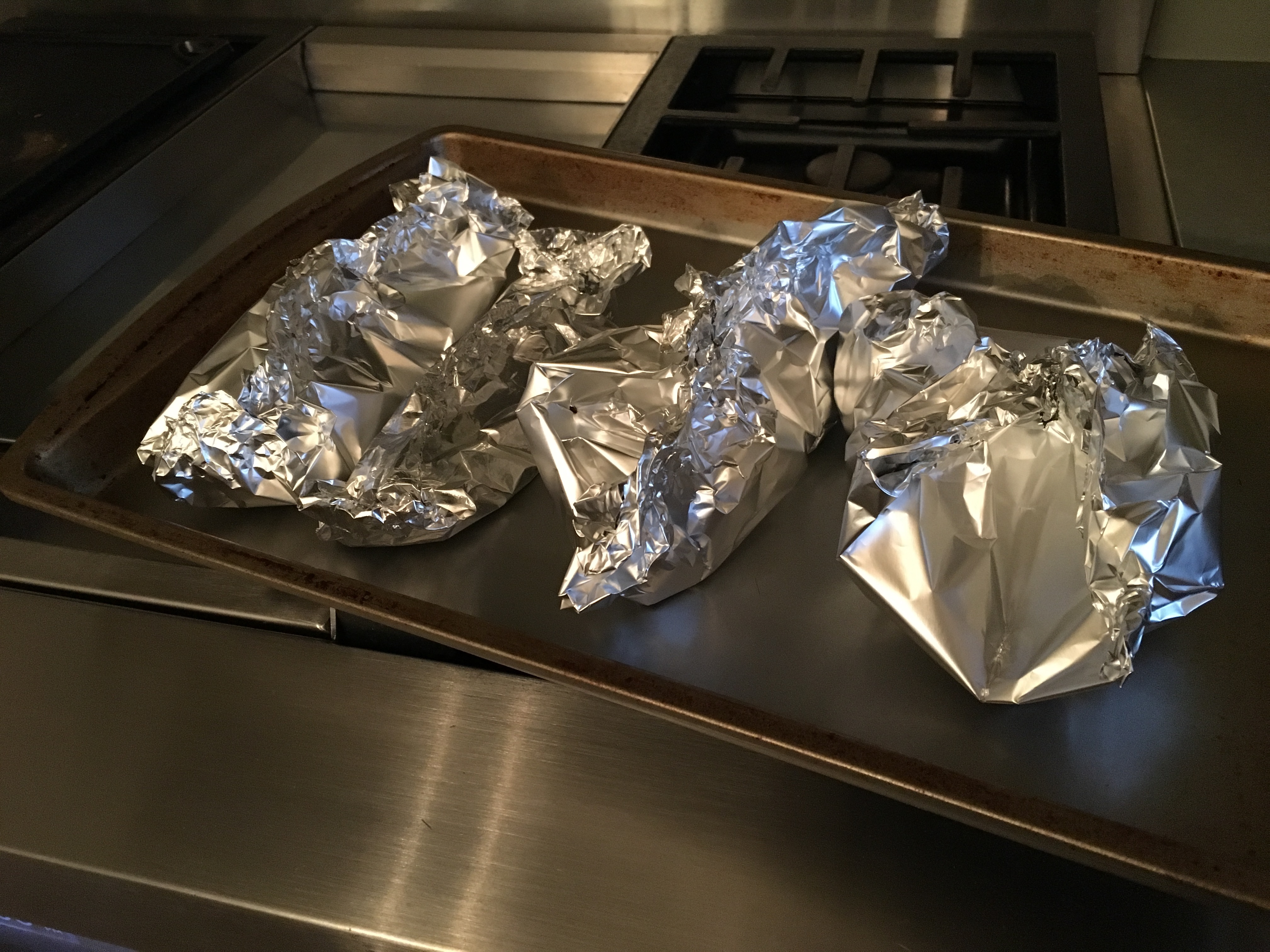 These foil packets had dover sole with an asian marinade (sesame oil, tamari, ginger, rice vinegar, and honey).
I had rice in the cooker too, and broccoli ready for a quick steam.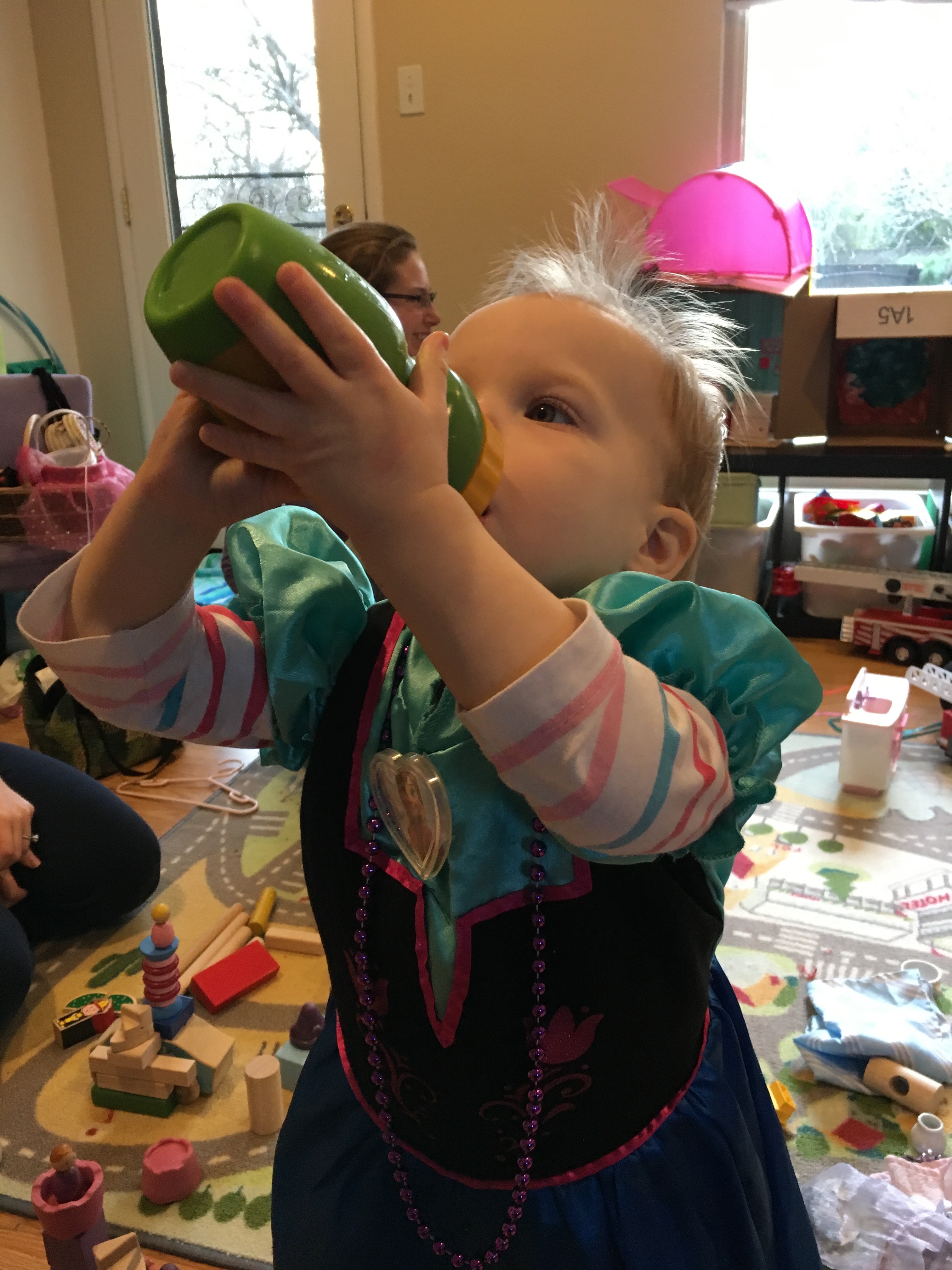 Jamba smoothies and princess dresses.  Oh man.  She is falling prey to the dress up business thanks to P's girl friends and I don't know how I feel about it.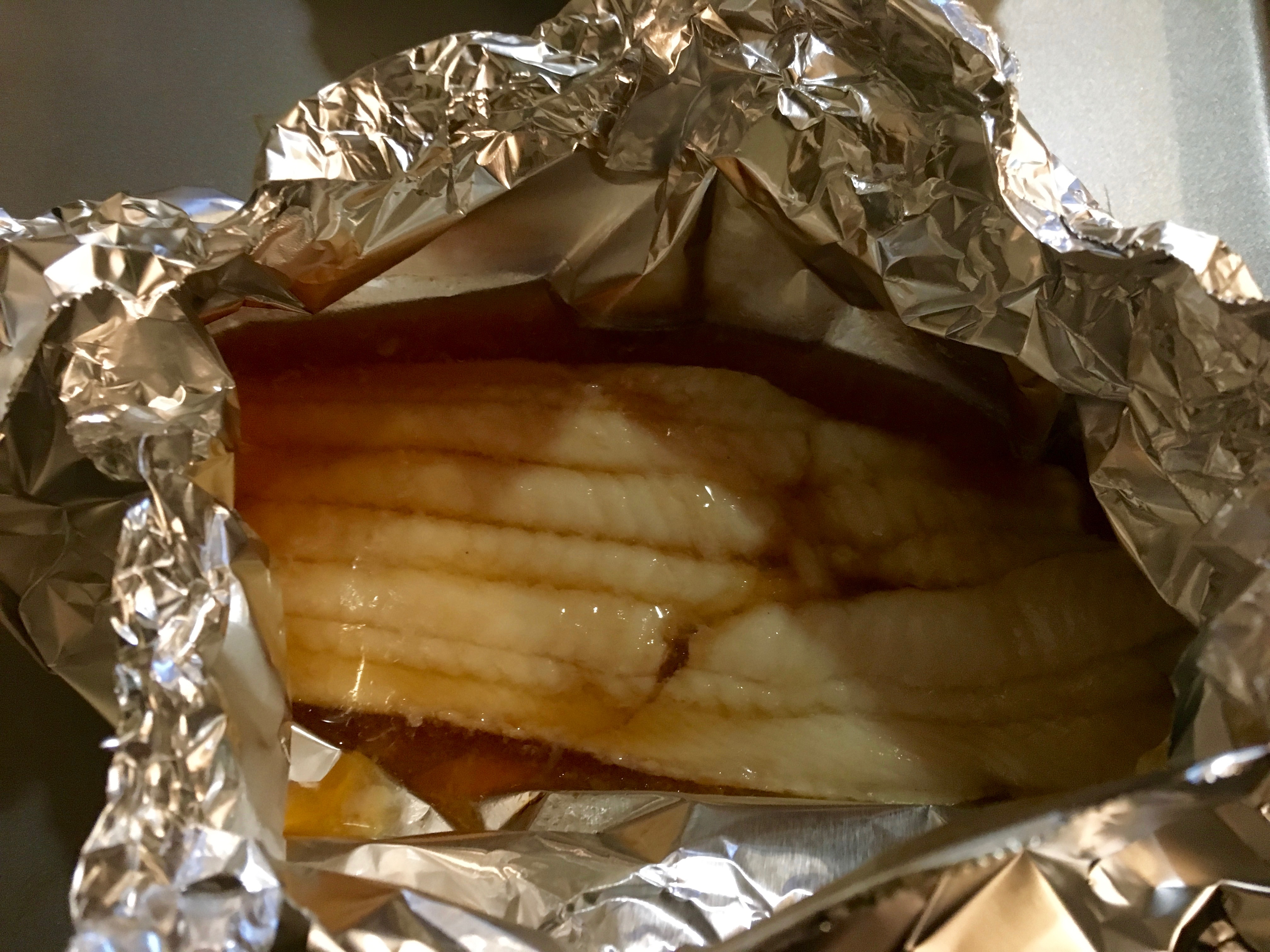 The oven was already pre-heated when I got home, so these took 10 minutes and then dinner was served!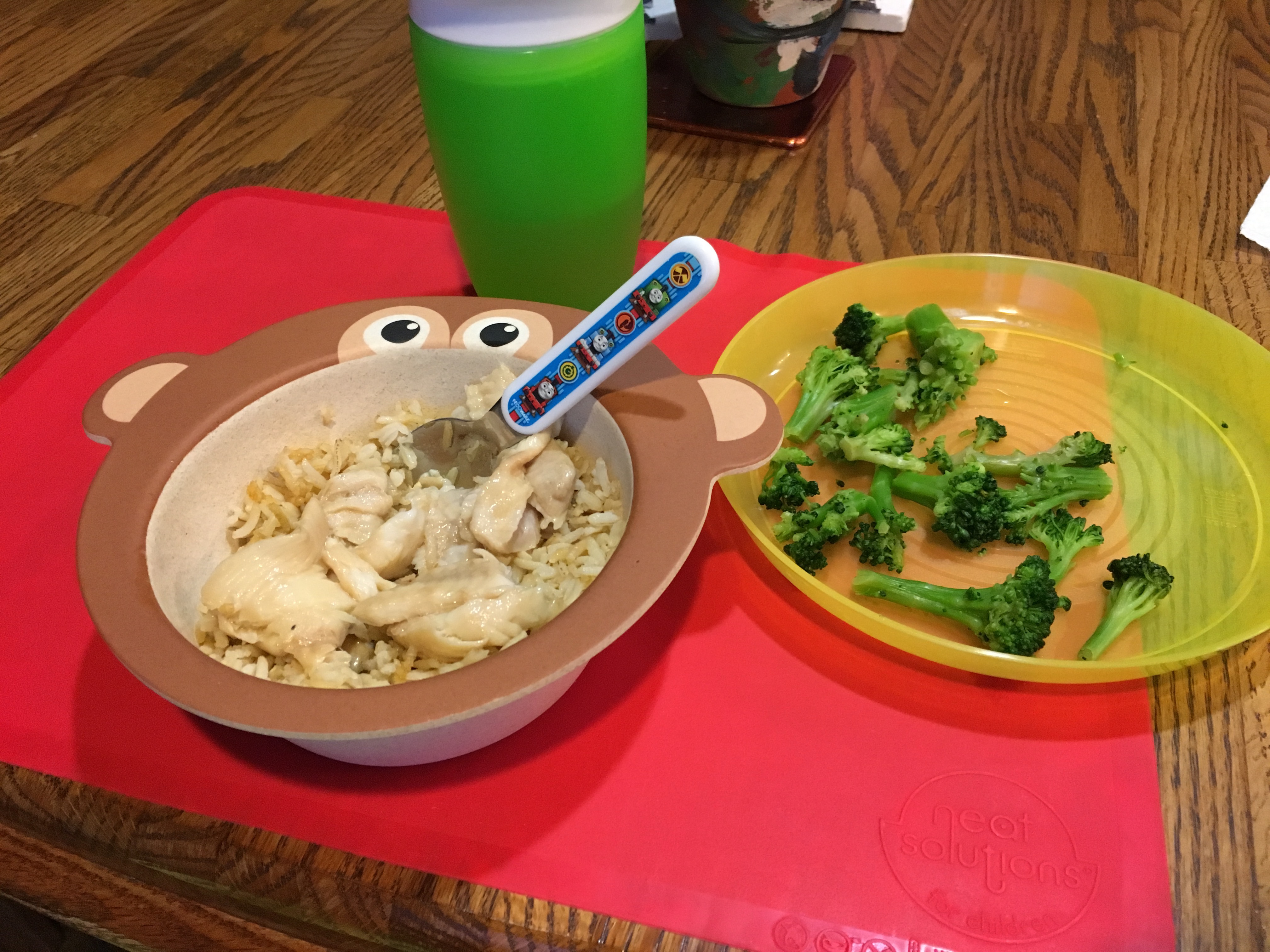 Softest fish ever.  It was practically falling apart as I slid it into their rice bowls.  Definitely delicate filets.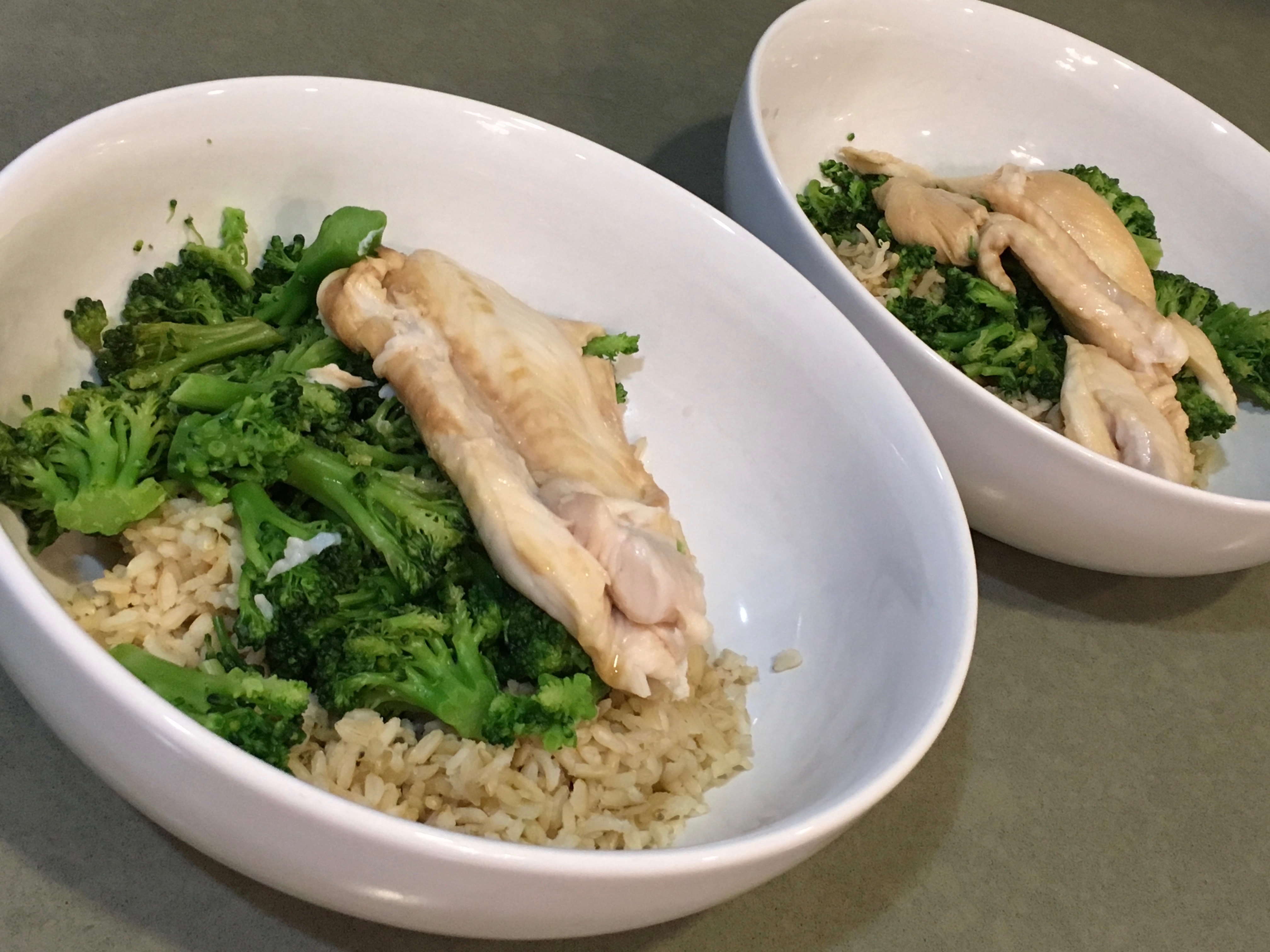 There were zero leftovers after we were all done.  Now that's a well planned out dish!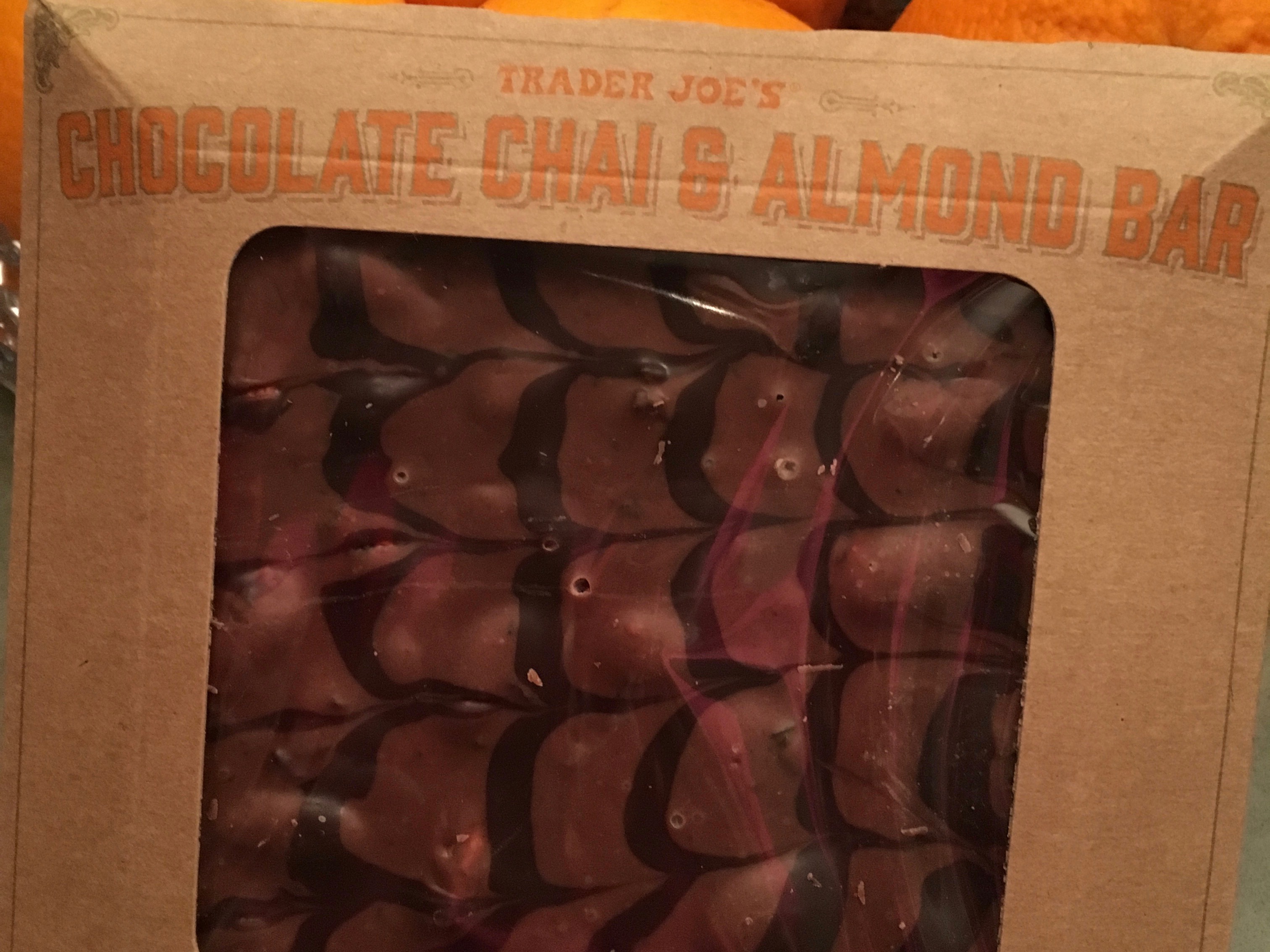 Dessert me up!
I'm so bummed Kyle is leaving tomorrow and I'll have to wait forever until he's back I find out who wins Top Chef. I'm glad it's an all female finale because #girlpower but I did really like Sheldon. Honestly, the final 5 in this season were so good.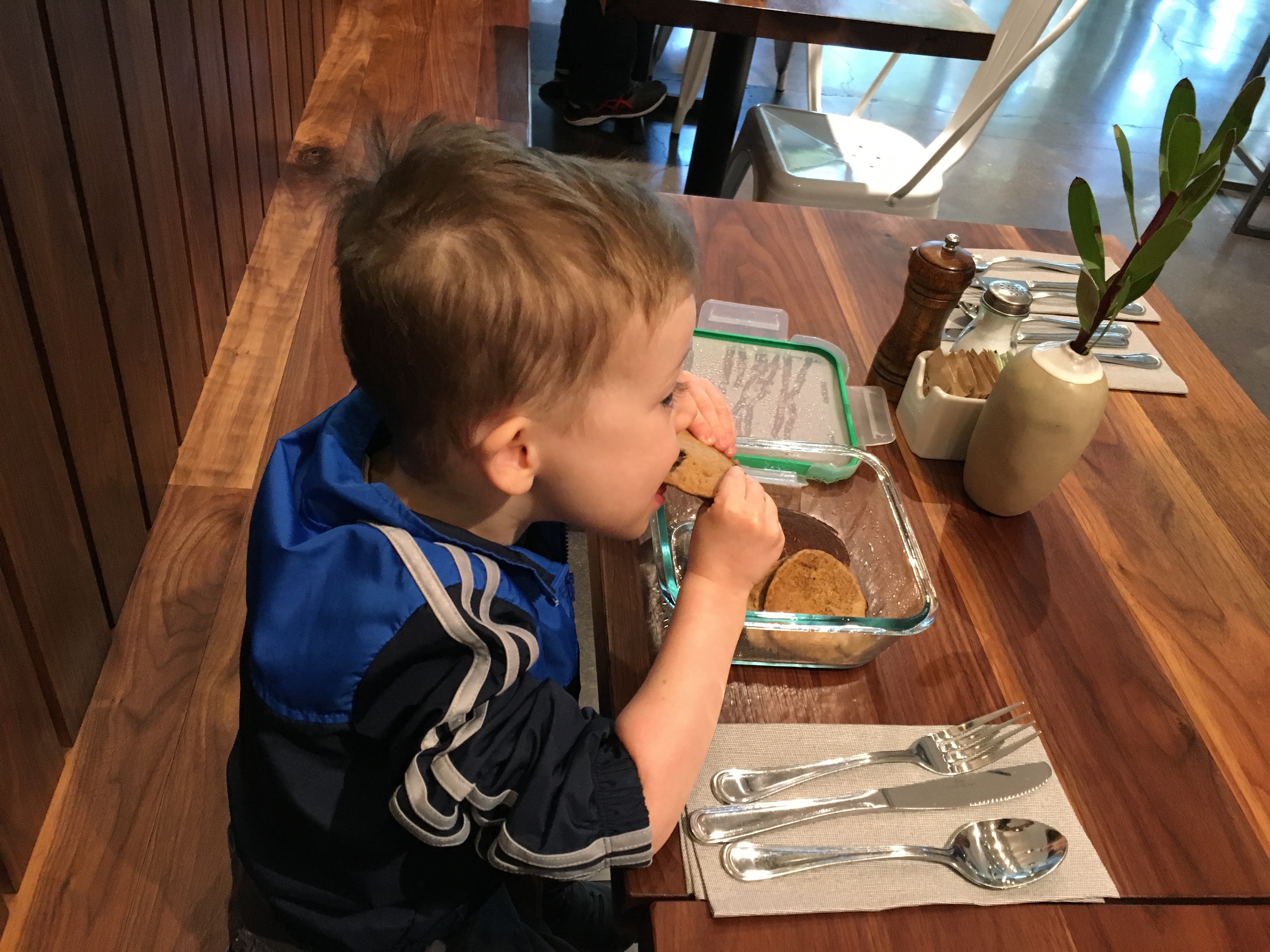 Impulse decision!
Kyle and I were brushing our teeth before bed and he said "should we go to brunch tomorrow?" and I was like "hmmm…sure!"  Which is very against my super planner nature.  What IS like me, is then staying up for an extra 30 minutes in bed with my phone researching where to go.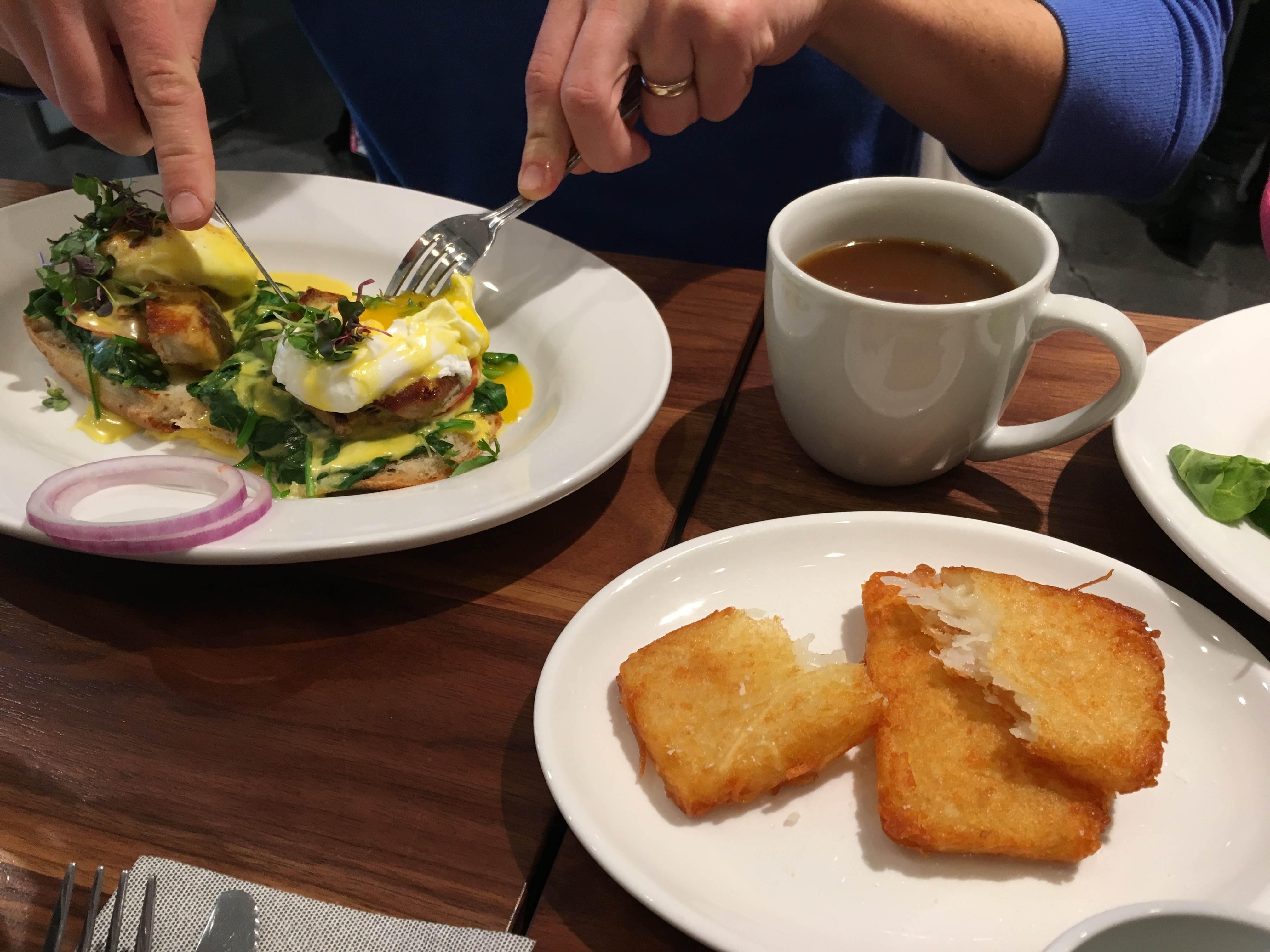 We ended up going to Pushkin's Restaurant, a new place in downtown Sac that opened up in late December. They have a bakery too, but only just opened the restaurant, which serves brunch all day.  Oh, and it's ENTIRELY GLUTEN FREE.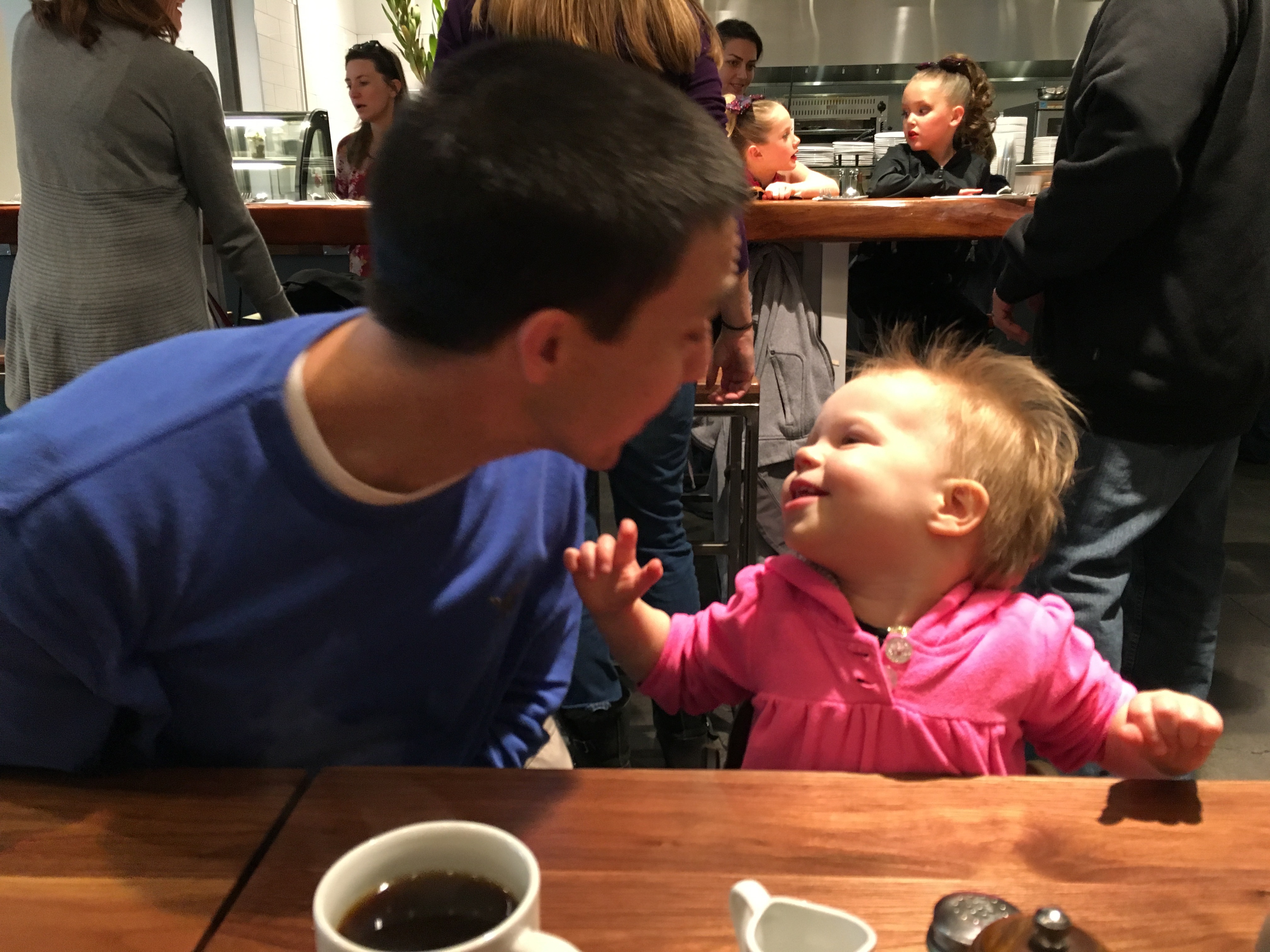 Her hair got rave reviews.
I brought pancakes for P (leftovers from the day before), which he is digging into above, but they make almost everything dairy free too, so I am definitely tempted to let him eat off the menu at some point.  It was so great. I can say with 100% certainty that we will be returning.  The menu was packed with things I wanted.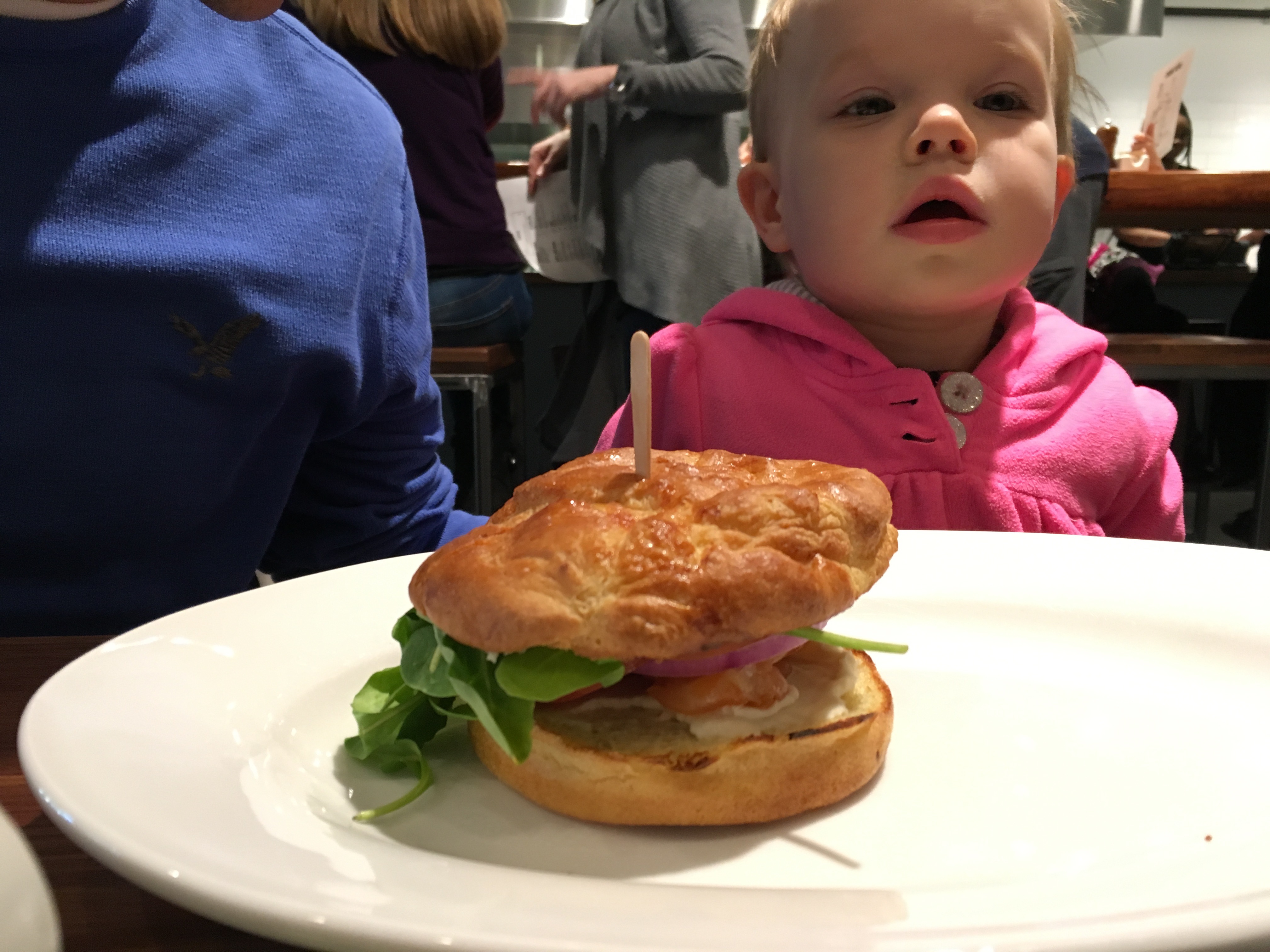 I ordered my second choice for V because isn't that the point of having kids?
The waitress looked dubious when she found out the lox sando was for her, but I know my daughter.  Her tastes are expensive.  She likes smoked and cured fish.  And tomatoes.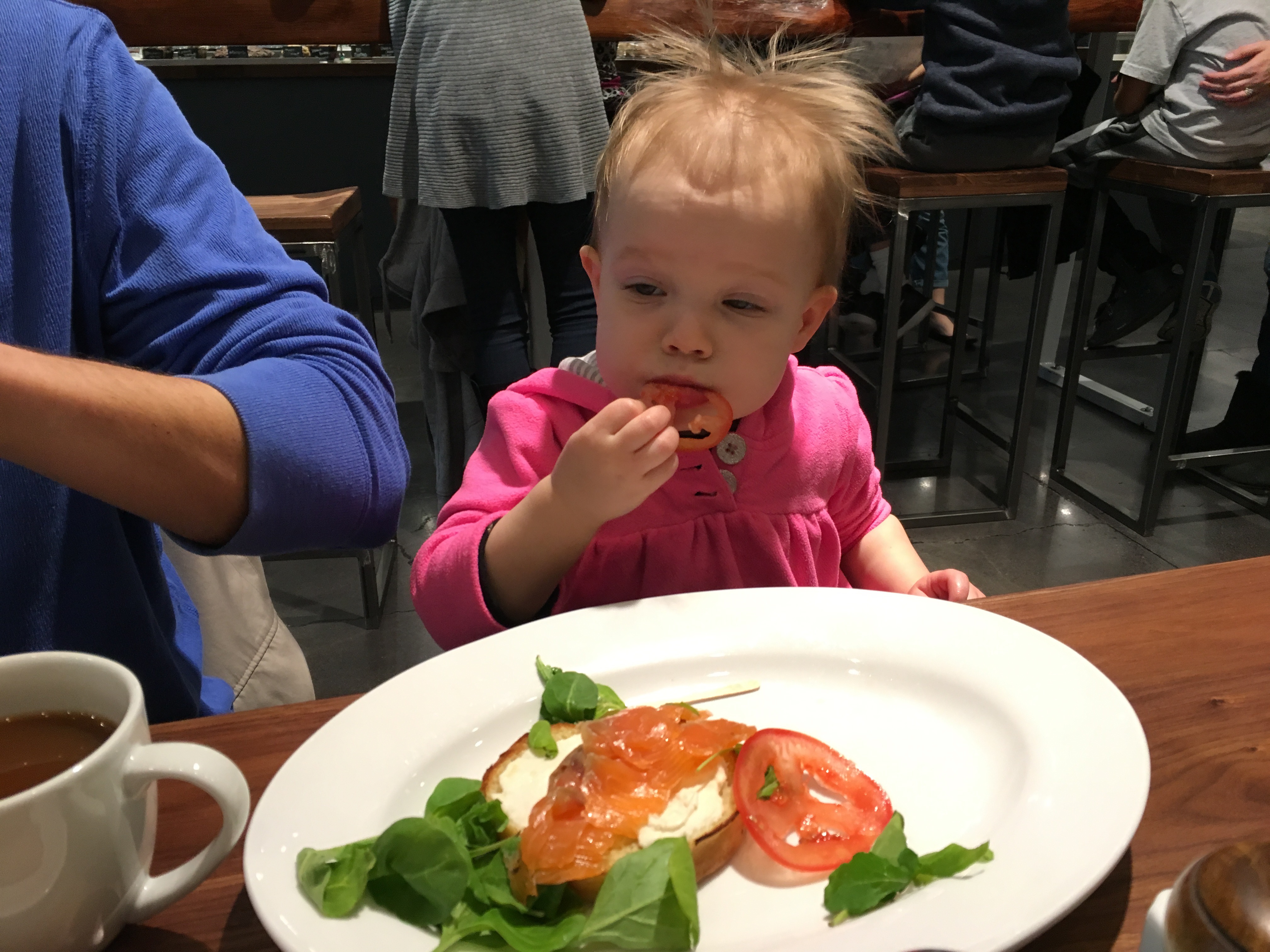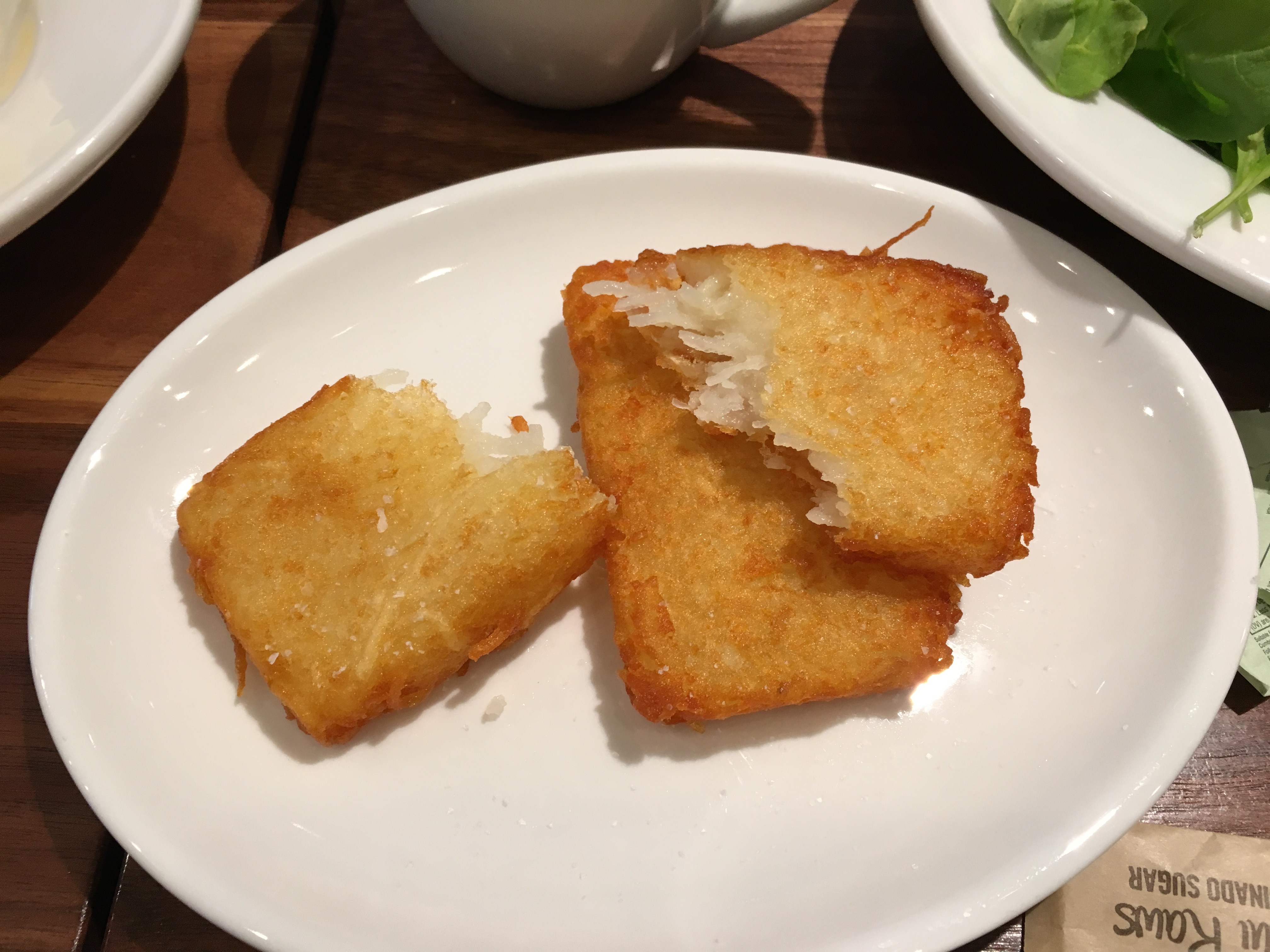 It came with hash browns too, which she obviously loved.  Basically she is a mini foodie, just like her mama.
I got avocado toast with poached eggs, which may sound lame to order when out, but helloooooo GF bread!?!  And the avo mash was seasoned with herbs and salt and was perfectly citrusy and amazing.  I got a side of vegan cream cheese too, because why not?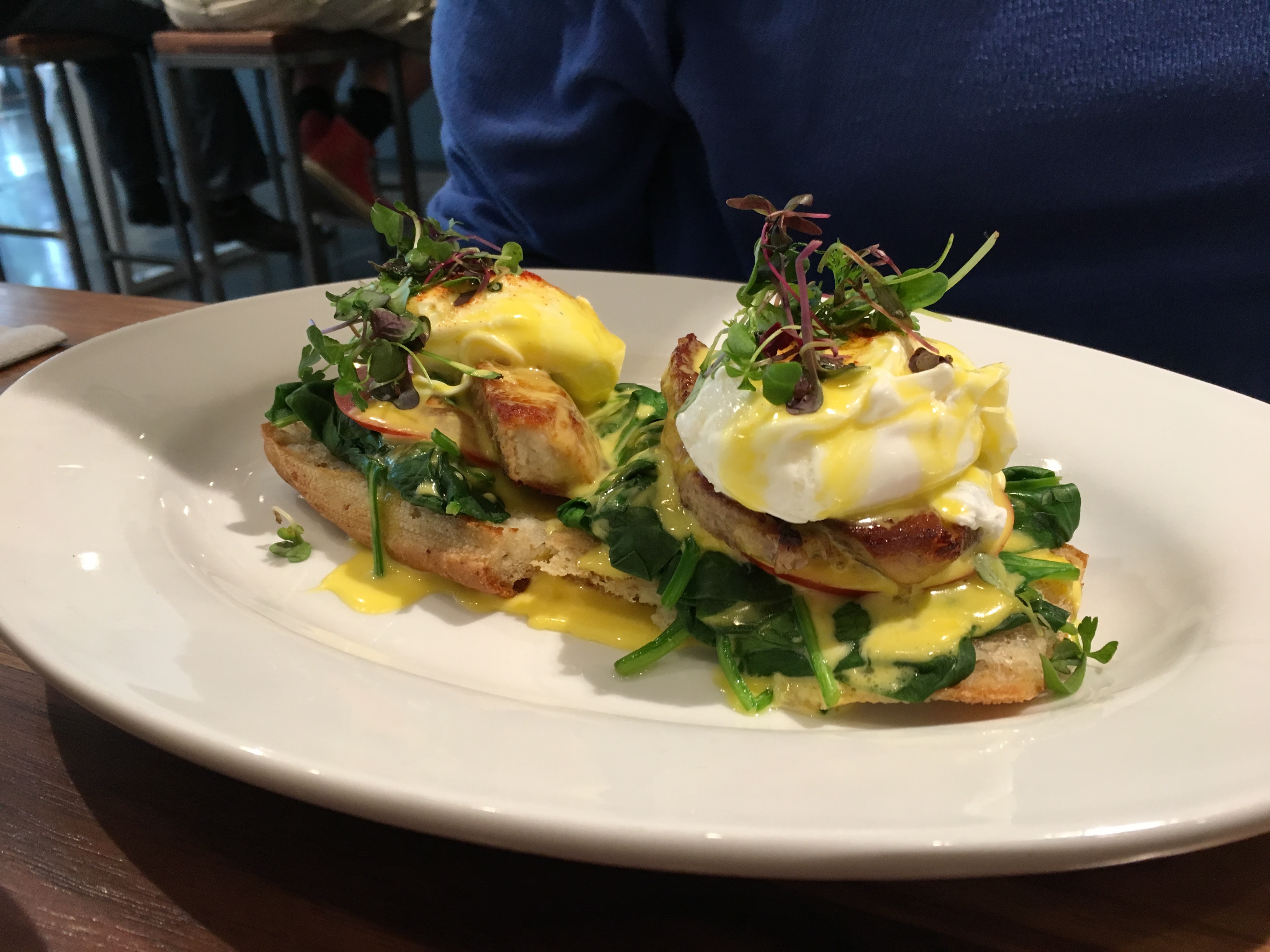 Kyle got the pork belly benedict and a side of bacon.  I think he was going to share them with Miss V, but then didn't, ha.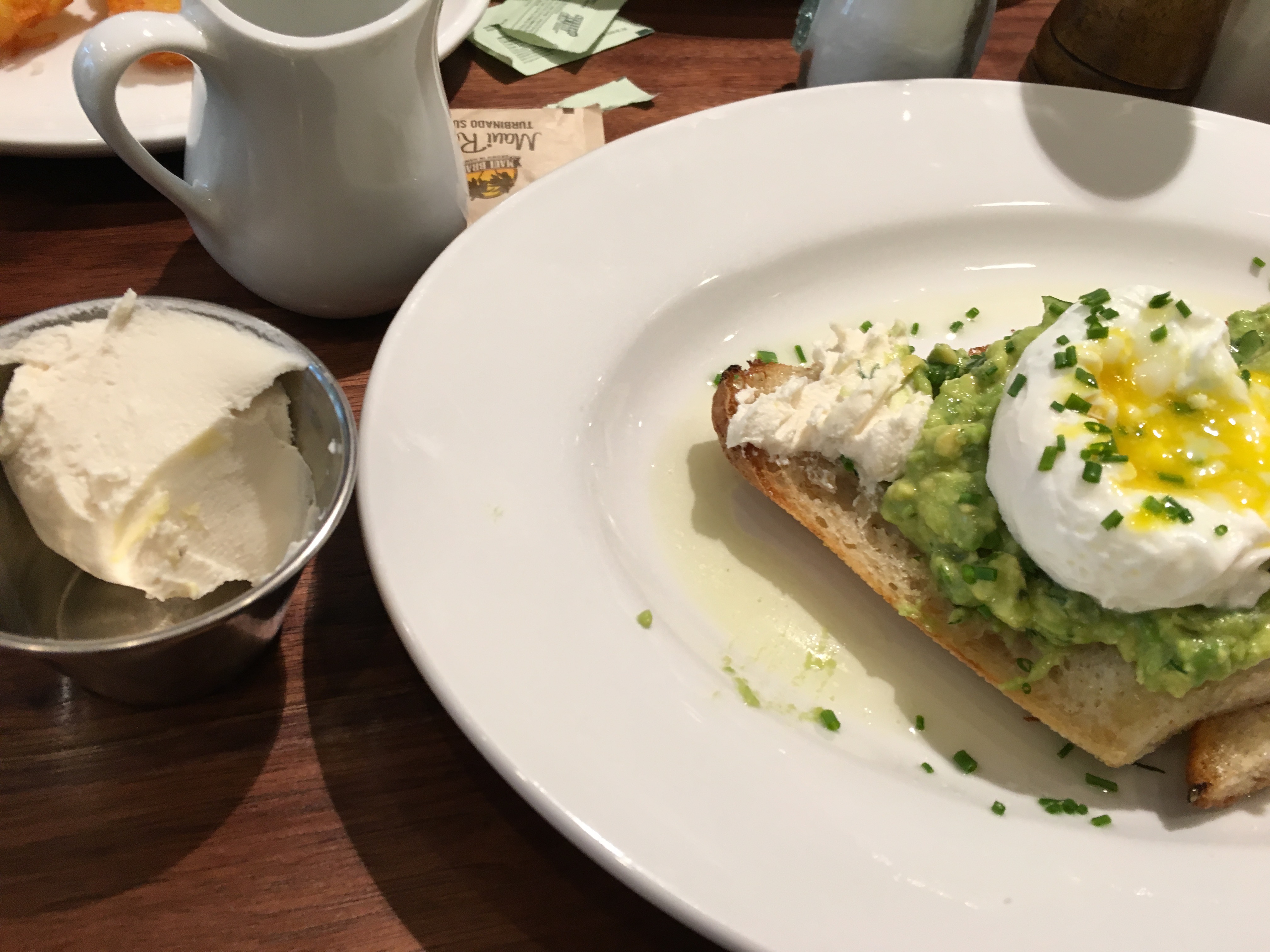 They had almond milk and stevia for my decaf, and since all their bakery items were on display and gluten and dairy free, I got a couple for the road.  I am in love.  Thank you Pushkin's!!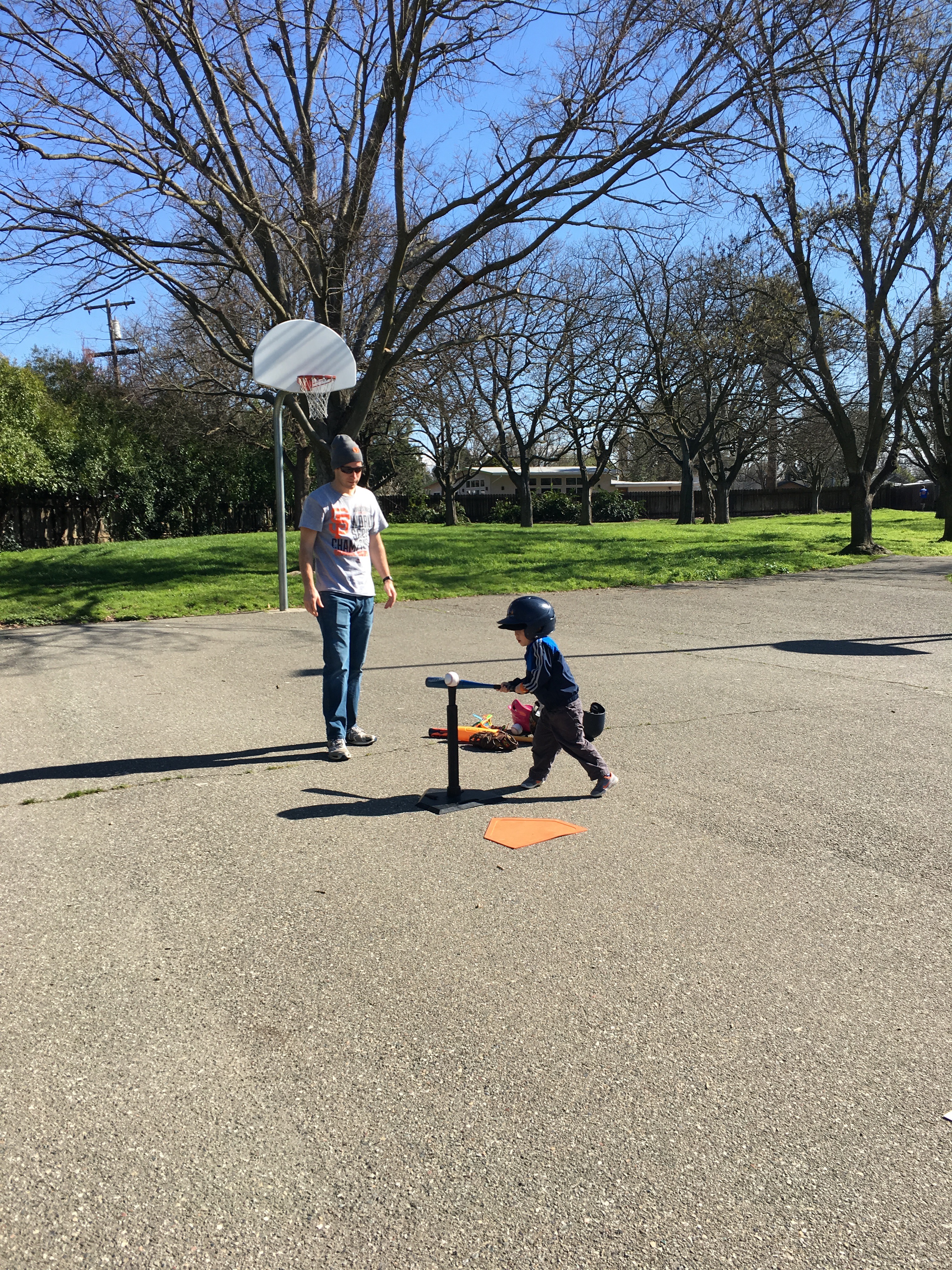 Back to Davis for tee ball practice!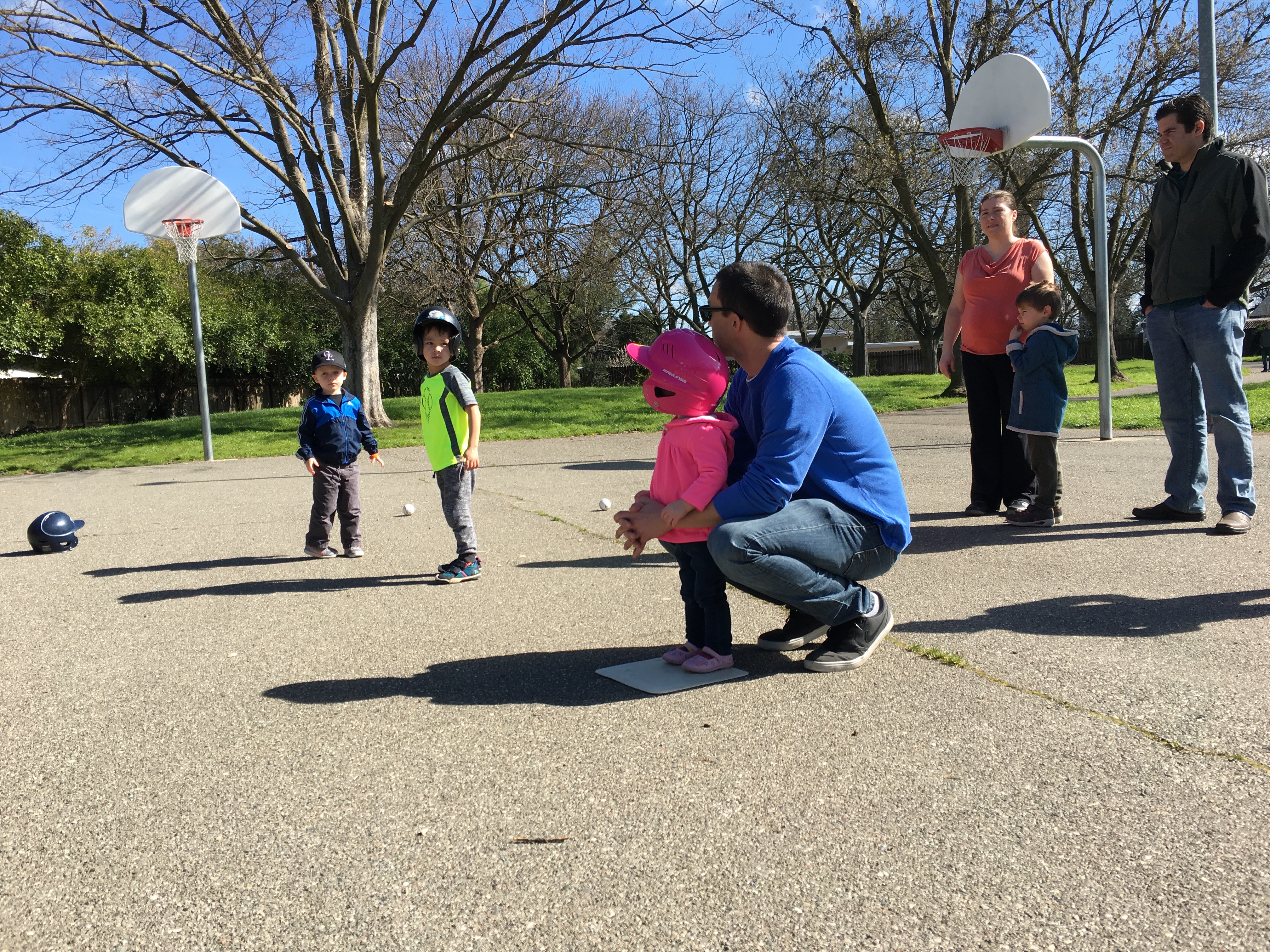 Number two thinks she's on the team.  Shhhh, don't tell her she's not 3.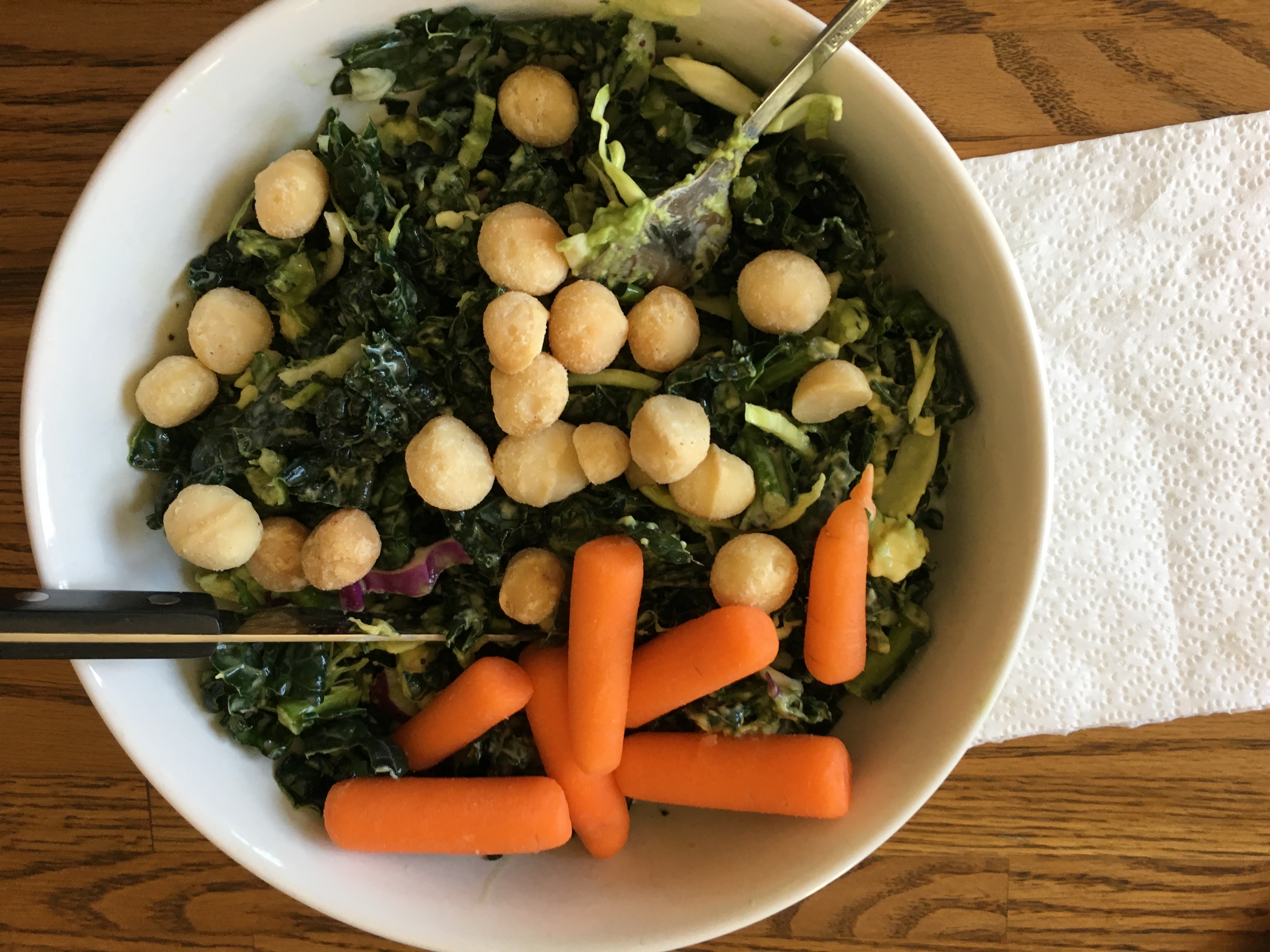 Lunch!  This was an Asian kale thang, with the miso dressing from Costco that I adore.  Double the amount of mac nuts were consumed, but I'm making a concerted effort to eat no more than 1 cup of nuts at lunch from now on.  Plus, this bag of carrots is such a good one.  Do you know what I mean?  Do you ever get those bags of baby carrots that are just SUCH good ones!  This bag is heavenly.  I could eat all 5 pounds in a day if I didn't check myself.  Maybe I sound crazy, but it's just how I feel.  I really do love carrots.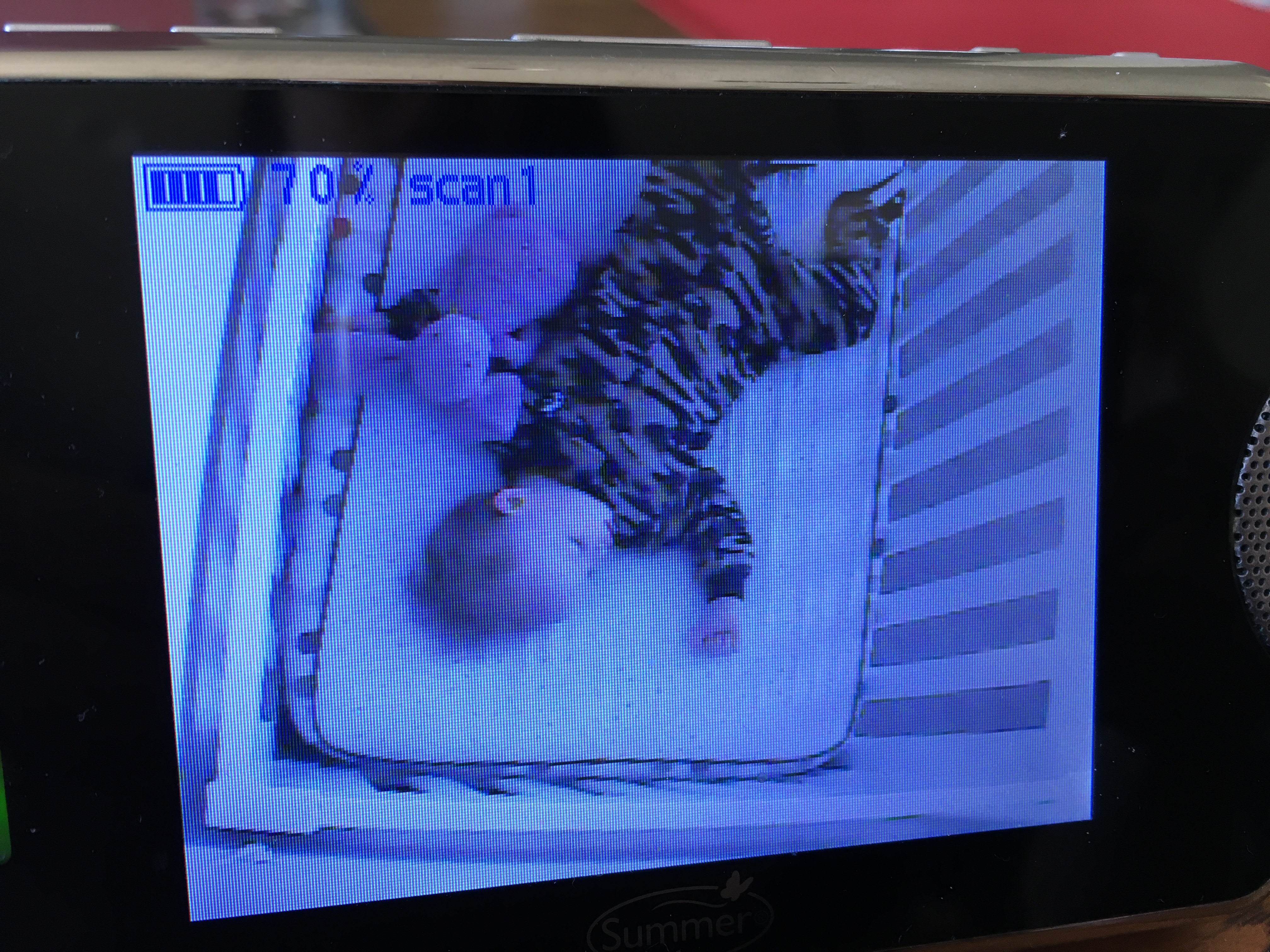 A$$ED out.
I woke P from his nap early because we had to go to his friend's Irish dance performance.  Back to downtown Sac we went – twice in one day!?!
Just as I expected he was OBSESSED.  He was mesmerized the entire hour, watching the different ages and groups perform traditional Irish dances.  I thought it was pretty awesome, too.  From the second we left he was talk nonstop about joining the dance classes with his friend and "the other vallerinas".  And then made me find Riverdance music when we got home so he could get his Michael Flatley on in the kitchen while I finished dinner. I fear this is not dying any time soon. I'm having Nutcracker flashbacks.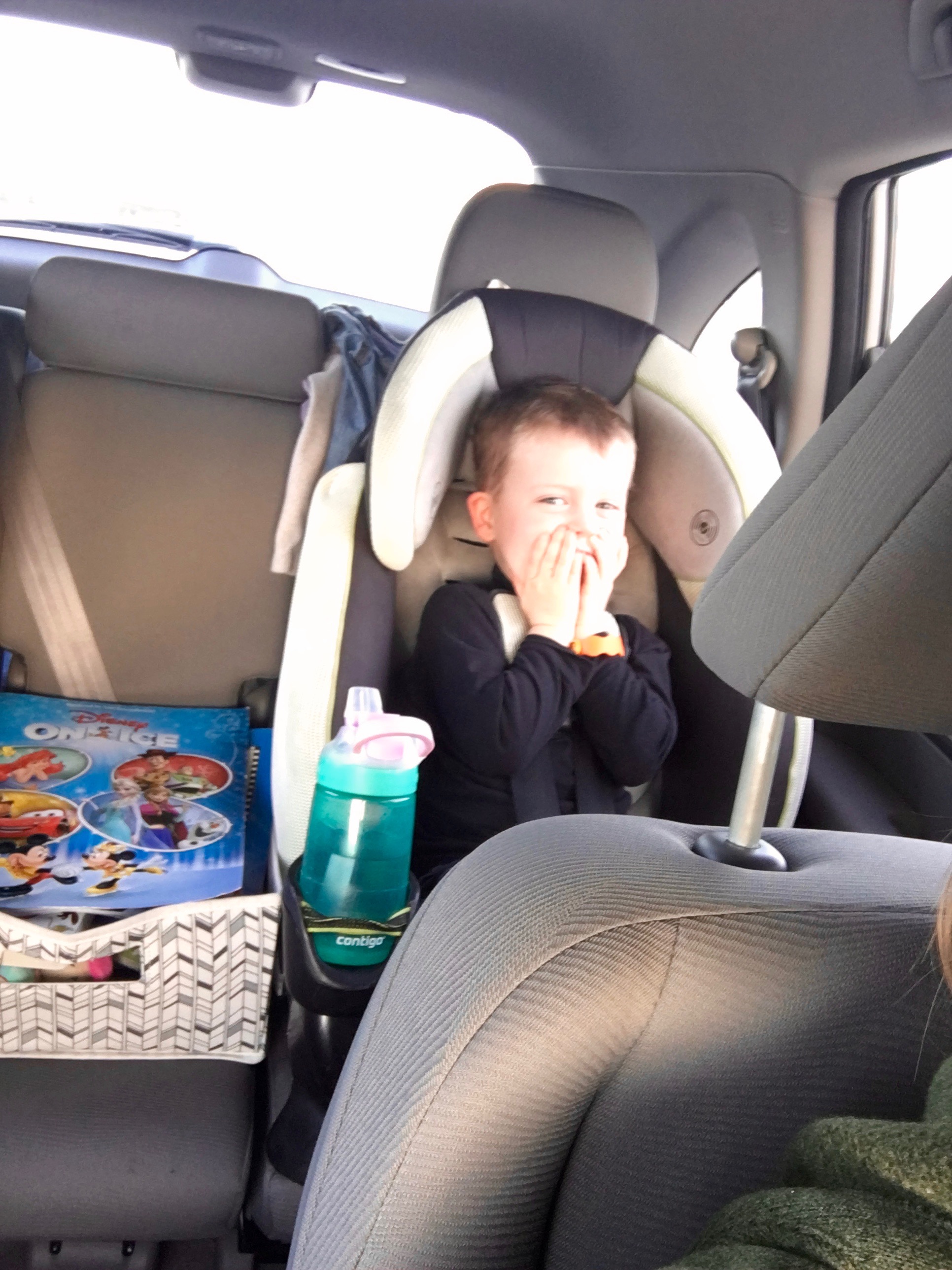 Here he is on the way home telling me how excited he is to get home and dance.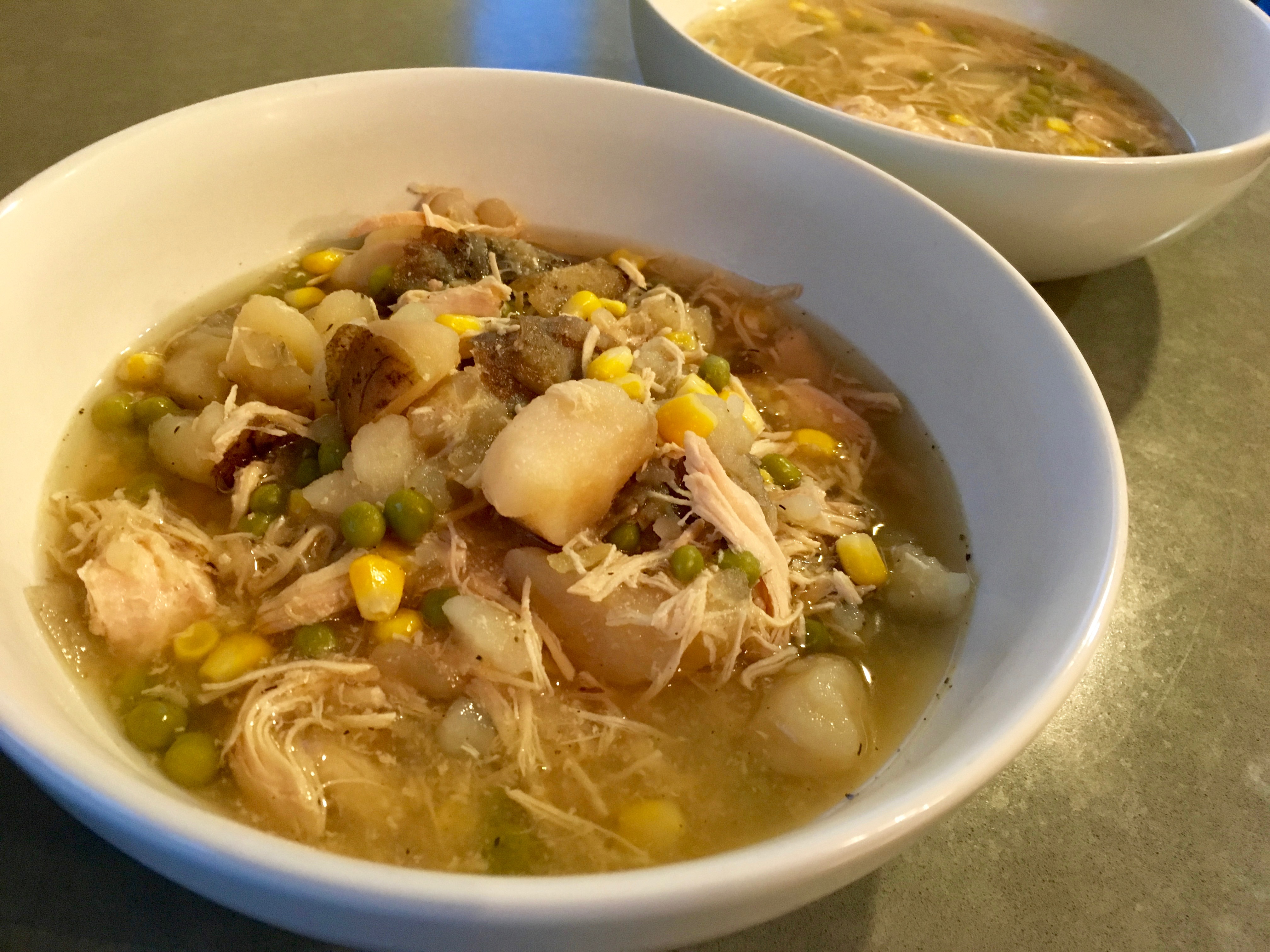 I made soup in the crock pot for dinner so all I had to do was serve it up.
It was meant to be like the insides of a pot pie and I had big plans to make a biscuit topping, but then I just decided to not be so ambitious and tackle other house chores while they were napping instead of making more things for dinner.   I mean the point of the crock pot is to let it do all the work and be lazy!  Right?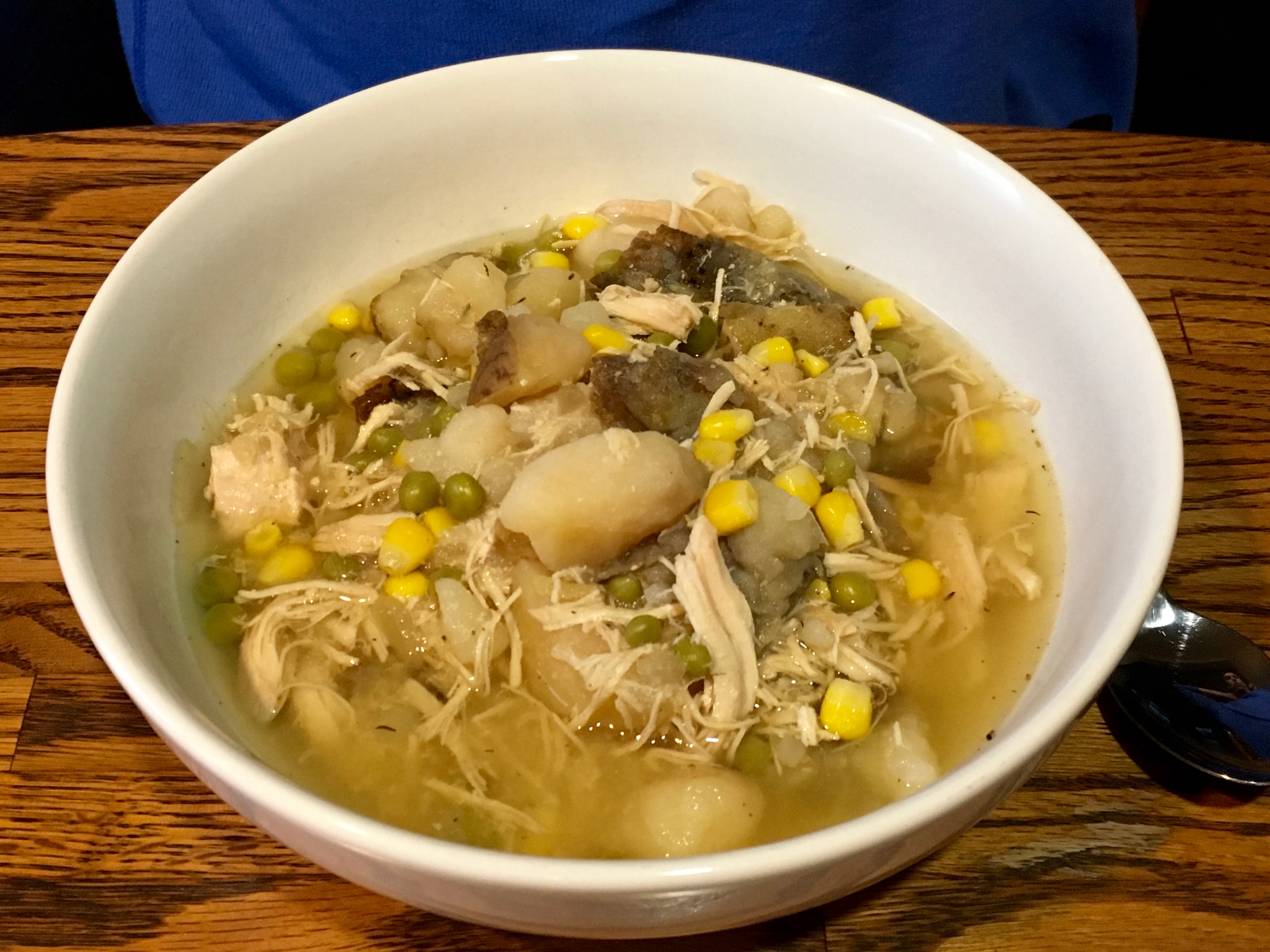 It was bomb and the kids had multiple servings.  And there are leftovers too, so that will be nice for this week since Kyle's gone again.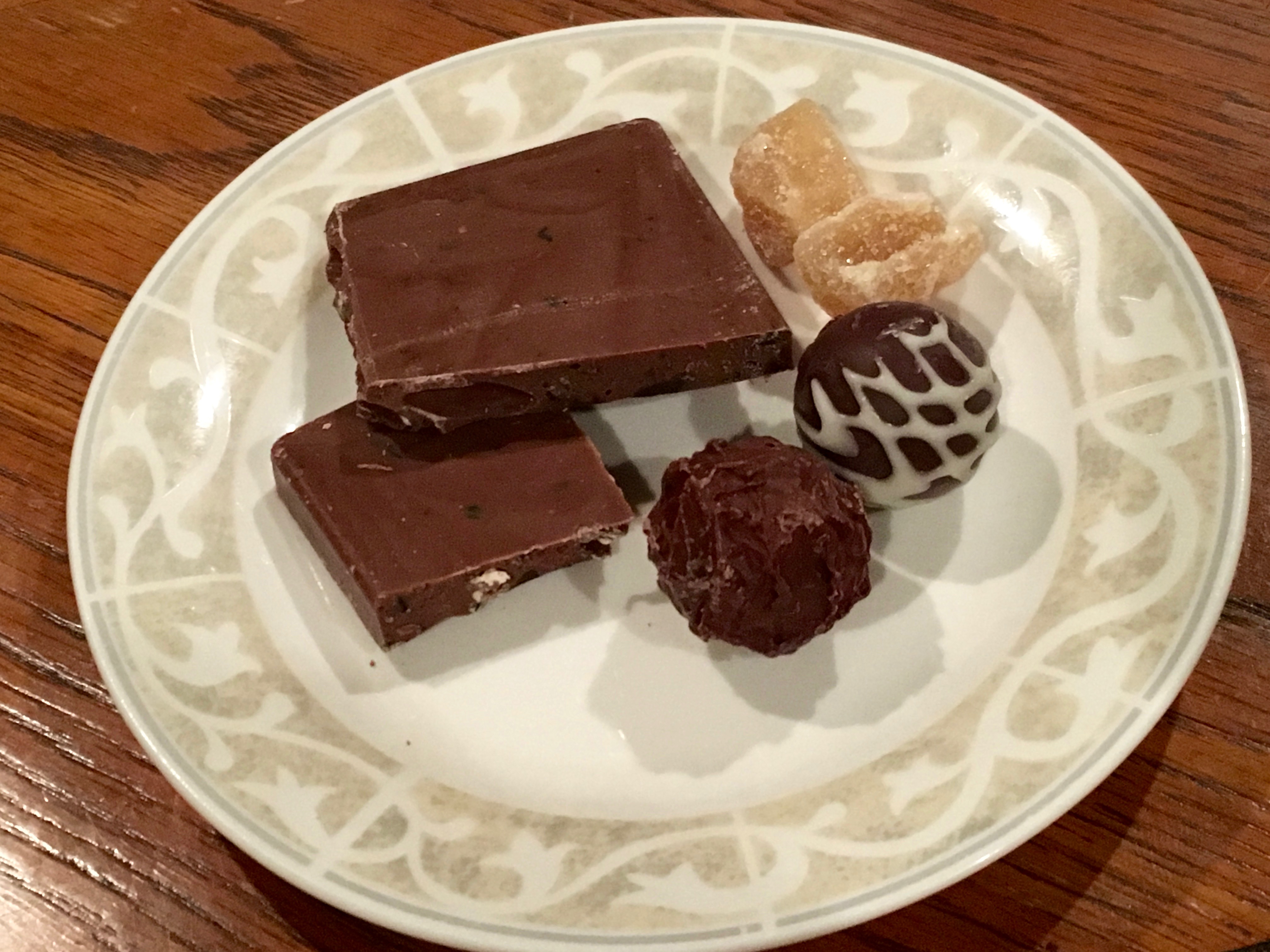 Dessert was Lindt truffles with candied ginger plus the second half of my TJs chai almond bar. This cold is taking me out. I am barely hanging on.  Every time I think this HAS TO BE THE END…I get worse.  My nose is finally healing from two weeks' worth of h-e-l-l but my freakin' throat is just hideous.  I lost my voice on Monday, so you'd think I'd be better by now, but my bark is preventing me from sleeping, which is definitely not helping anything.  All my accessory muscles are sore from hacking my brains out.  BLAH.  I hear this doozy of a cold is pretty much taking over the nation, so I'm sure everyone else is dealing with it too.  I'm really hoping we can shake it soon.  Totally sick of being sick.  On the plus side, it hasn't rained in four (?) days and feels so great to have sun again.  I even went on a bike ride this am.  It was 40 degrees, but at least it was dry!  C'mon Spring.  I know you're in there somewhere.